Before you know it, the world packs up summertime in the blink of an eye and rolls out the red, yellow, and orange carpet. And in that free fall moment where you grasp at whatever you can hang on to, there is no time to think, only time to act on instincts about what pieces will be your symbols of the season.
The hoodies that will soon be caked with the smell of backyard fire-pit smoke, t-shirts like understudies waiting in the wings whenever the temperature rises just enough. The flannel that you'll soon be known for, cartoon character style, and the pants which are a wearable memory jar collecting all the stains, spills, scuffs, close calls, and great escapes that come with being the designated pants of the season.
With Delivery #01 of our A/W '22 collection, these foundational archetypes were our north star but it's not just about creating essential singular pieces. Because what's a collection without cohesion? The magic of transitioning into colder weather is achieving harmony with your clothes and the choreography needed to adapt throughout the day as the weather goes from Arctic Circle to Equator to right where it's supposed to be. Amidst this controlled chaos is where personal style and the art of shoot from the hip layering is born.
So when you go from your morning meditation, also known as infinite scrolling for an hour at the coffee shop, right into running "errands" across the city which today boils down to putting one letter in the mailbox outside your building, before meeting up with the usual suspects to catch up on the 24 hours since you last linked, your gonna be adding and subtracting as you go and your options need be as versatile as you are.
Not to mention, apart from sounding like the perfect day, routines like these are sometimes just an excuse to get out and have your clothing be seen and admired by people as opposed to just your robot vacuum which you're one day away from putting googly eyes on and naming. When they inspire you to go out and do random stuff for the sake of being witnessed, that's how you know they're keepers – the clothes that is, but honestly the vacuum too, although it always gets stuck at that one spot in the living room.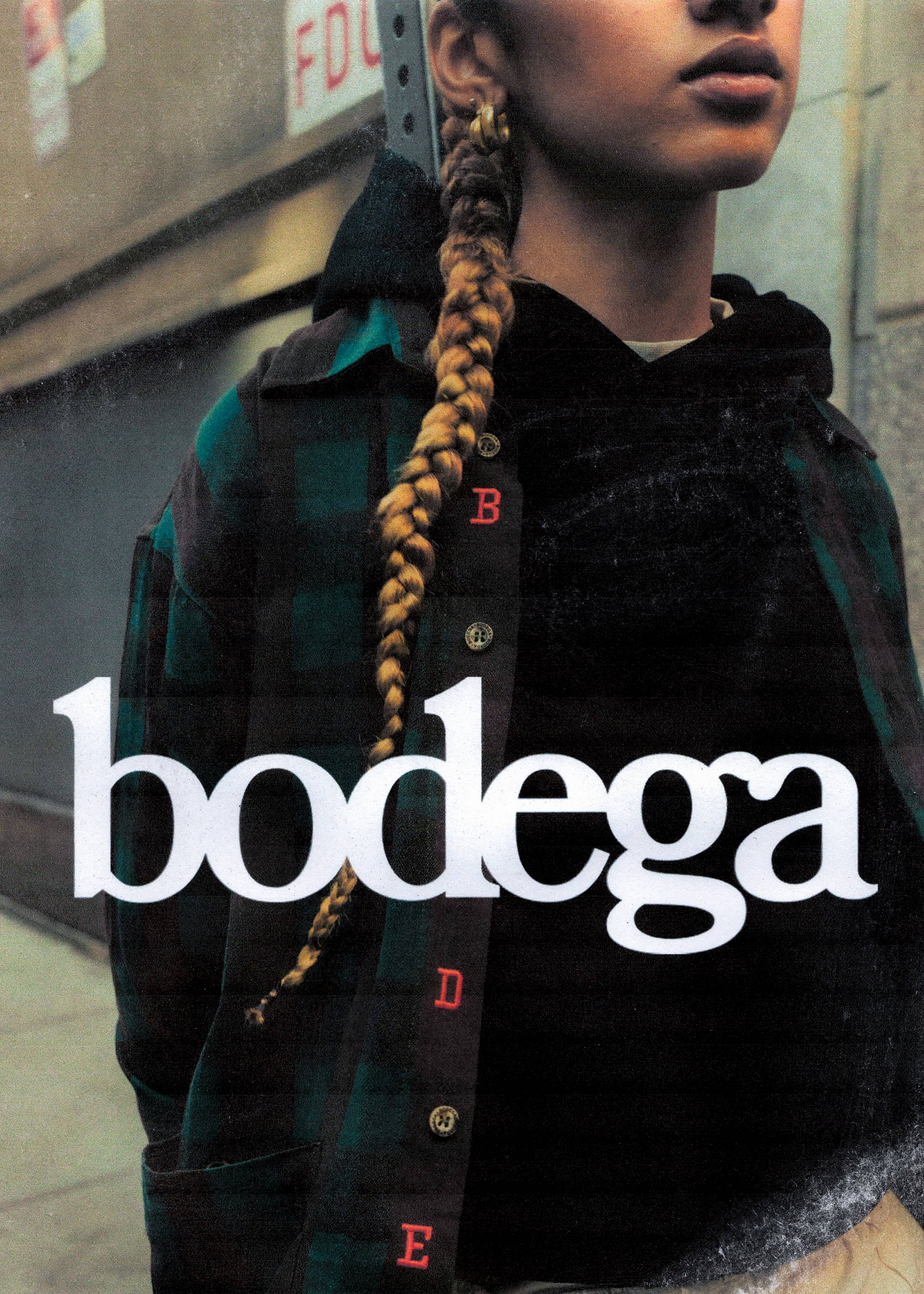 So with that dew still on the windshields and your breath still in the air, your outer layers keeps you toasty until they become waist tied accessories to highlight the graphics underneath, when the sun finally rolls out of bed, all the while anchored by cargos that might even be holding some tricks up their theoretical sleeves, like a knit beanie or long sleeve tee for covert operations come nightfall.
After all, the city is always in motion and at no time is it more noticeable than when the trees at noon are not the same trees at 3 and the warm breeze was a double agent all along, turning into a cold gust when you least expect it. To keep up, you and your gear have to be on the move too. That's Autumn for you. Now can you please get out of the way, I'm trying to catch this cab.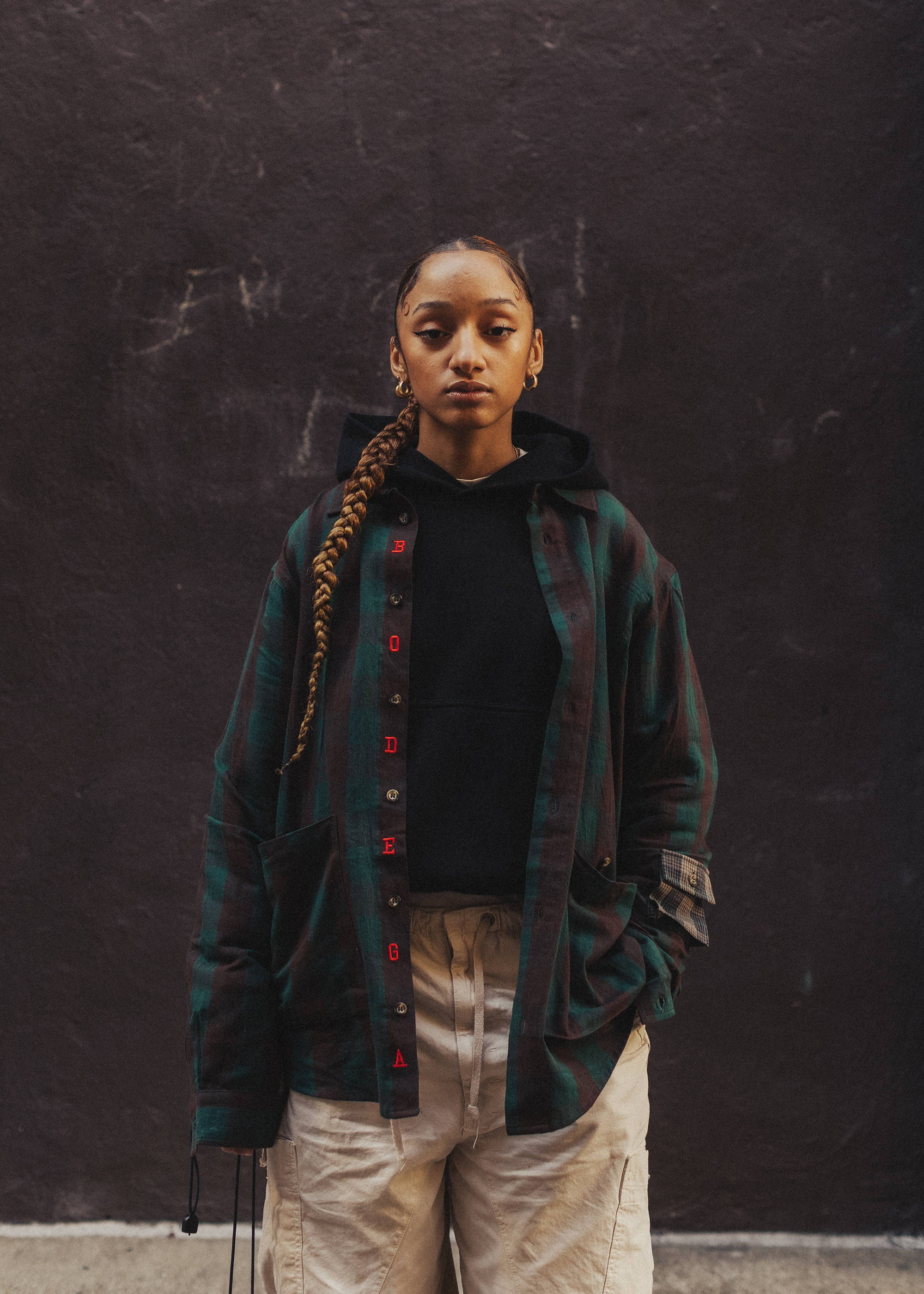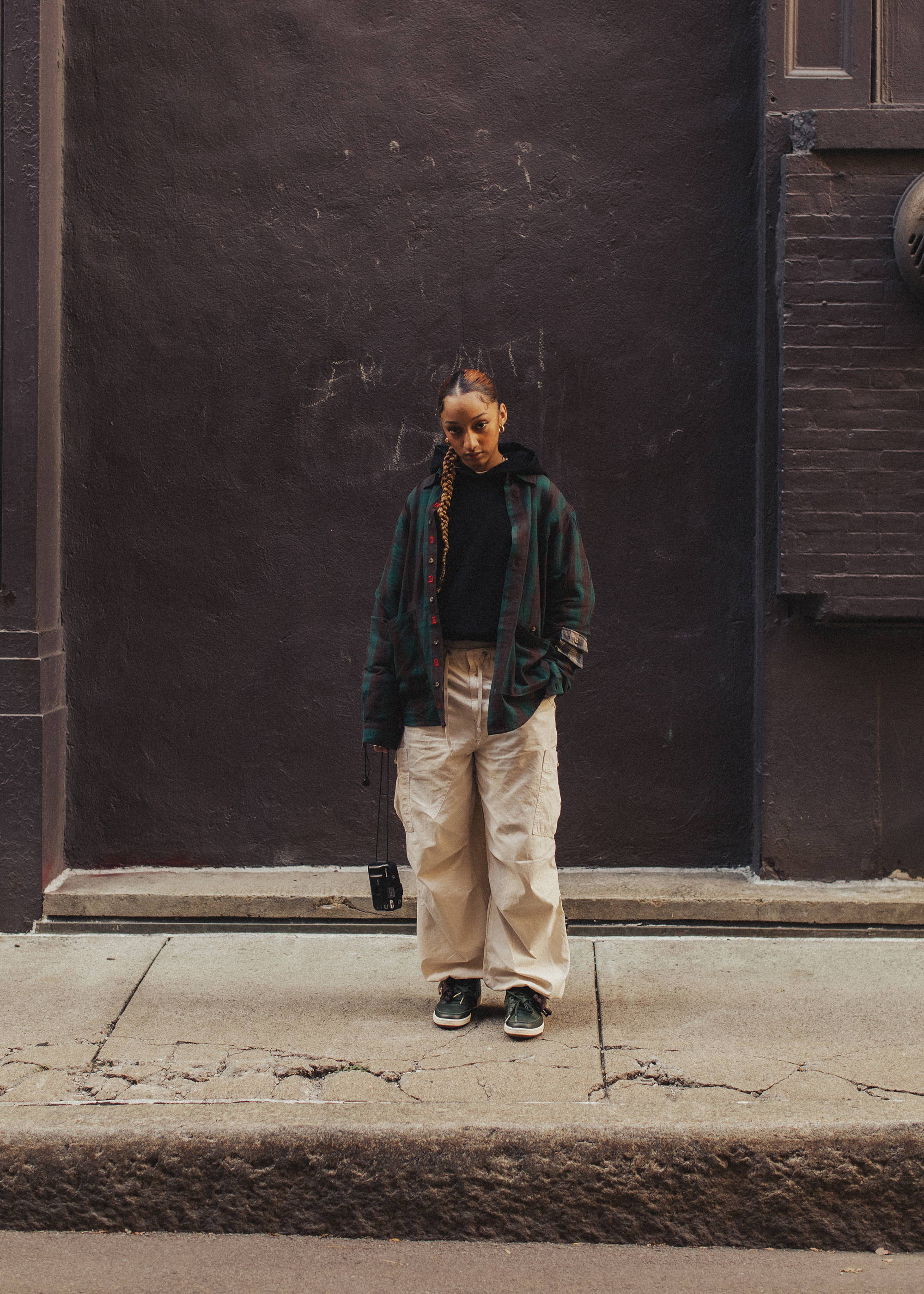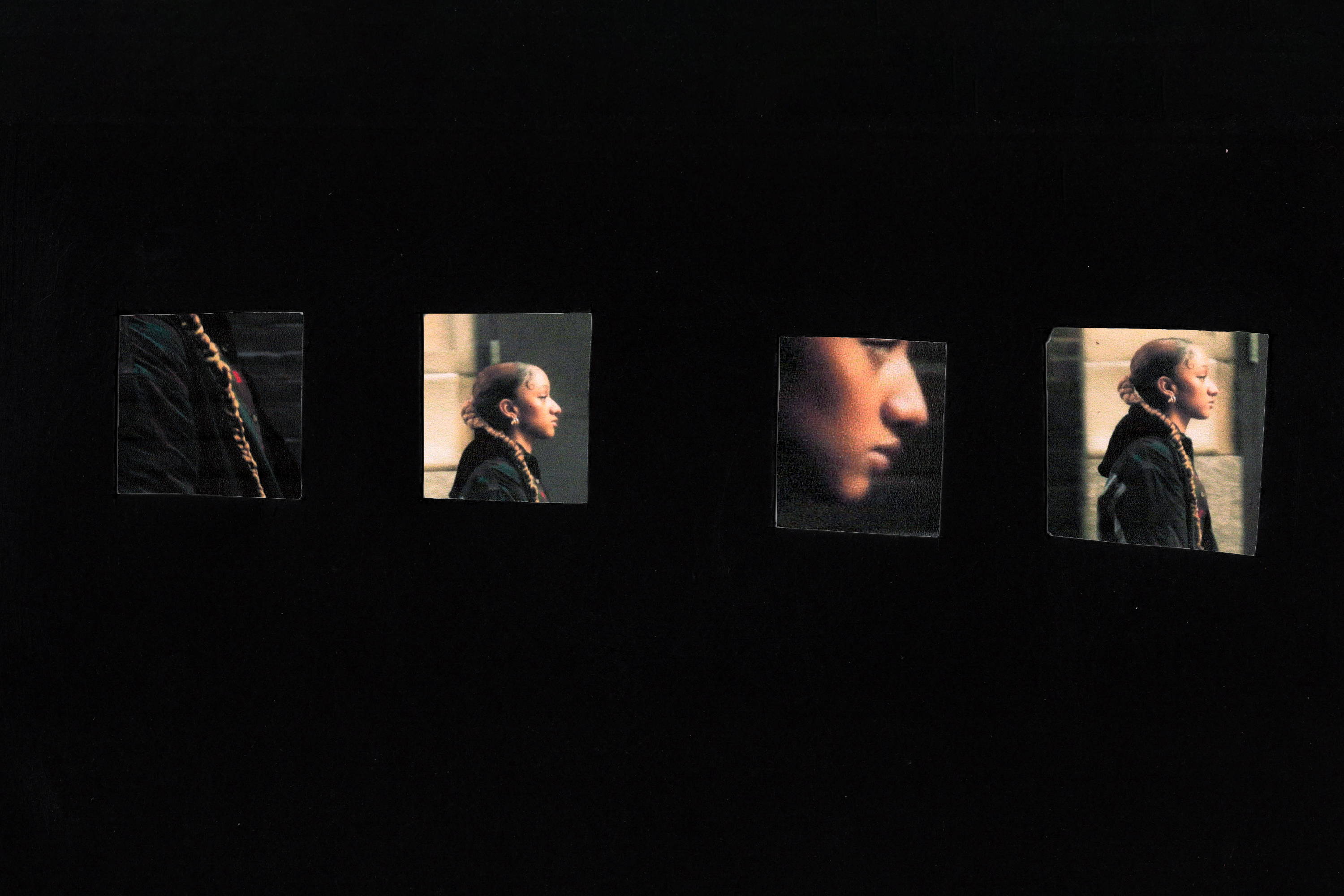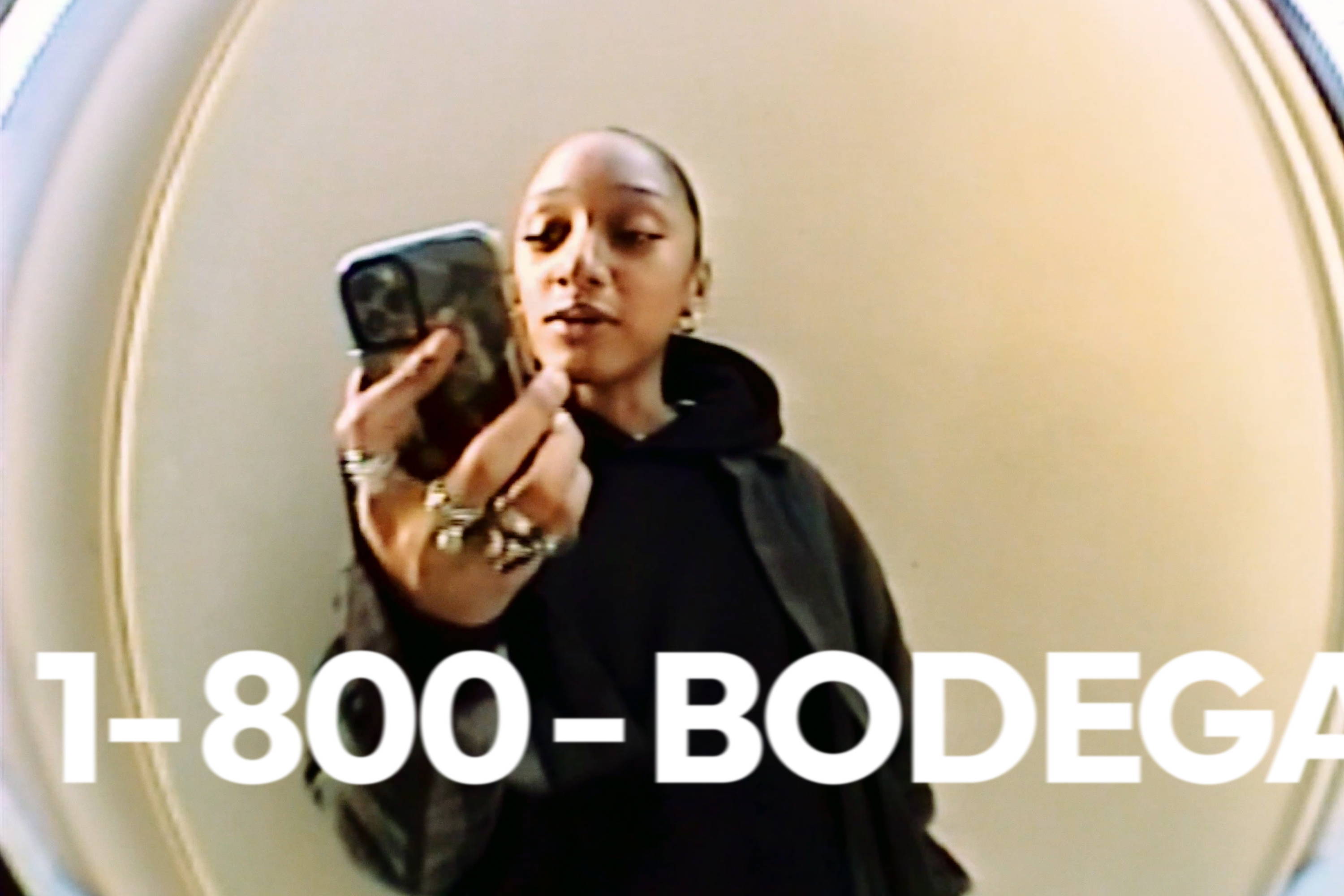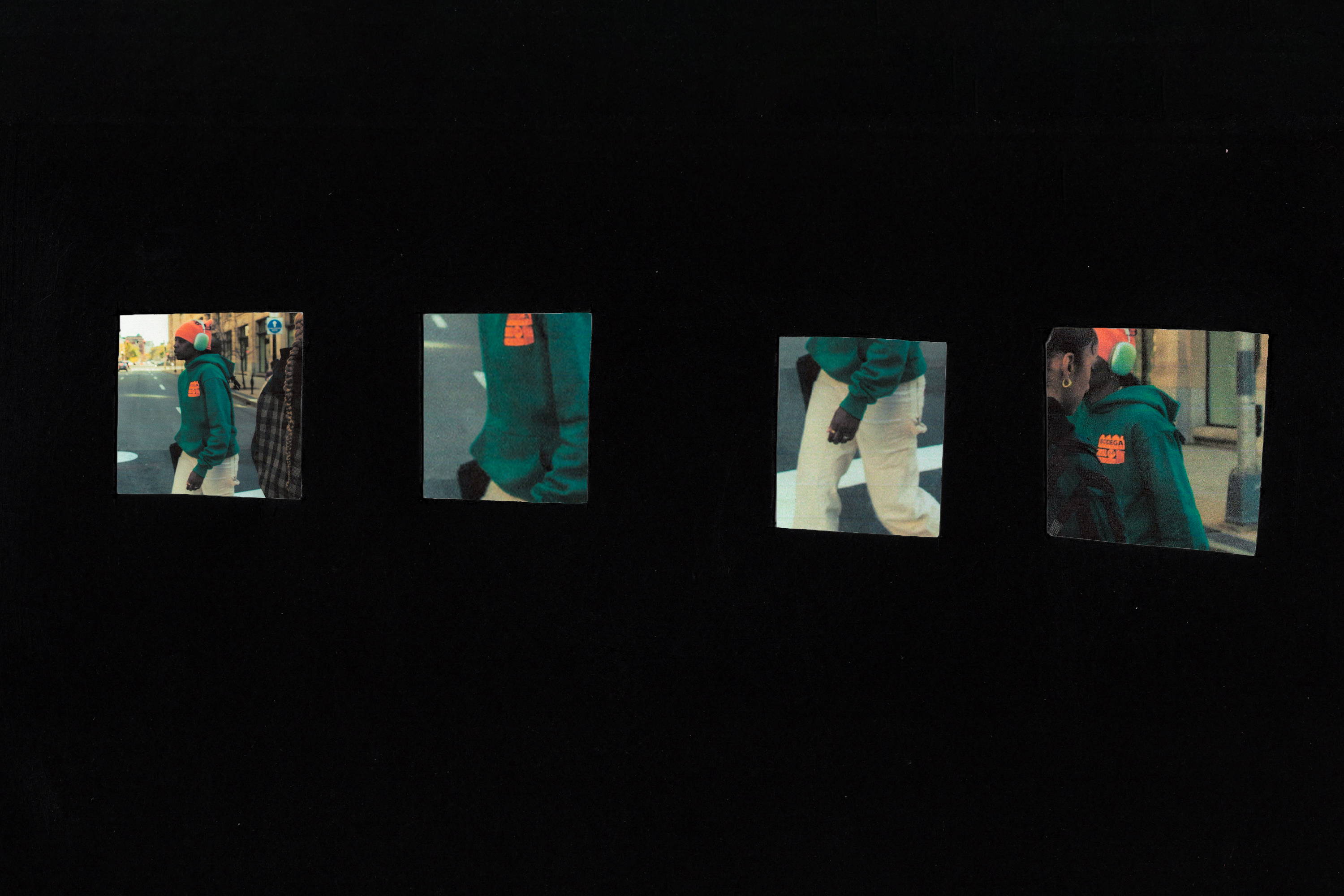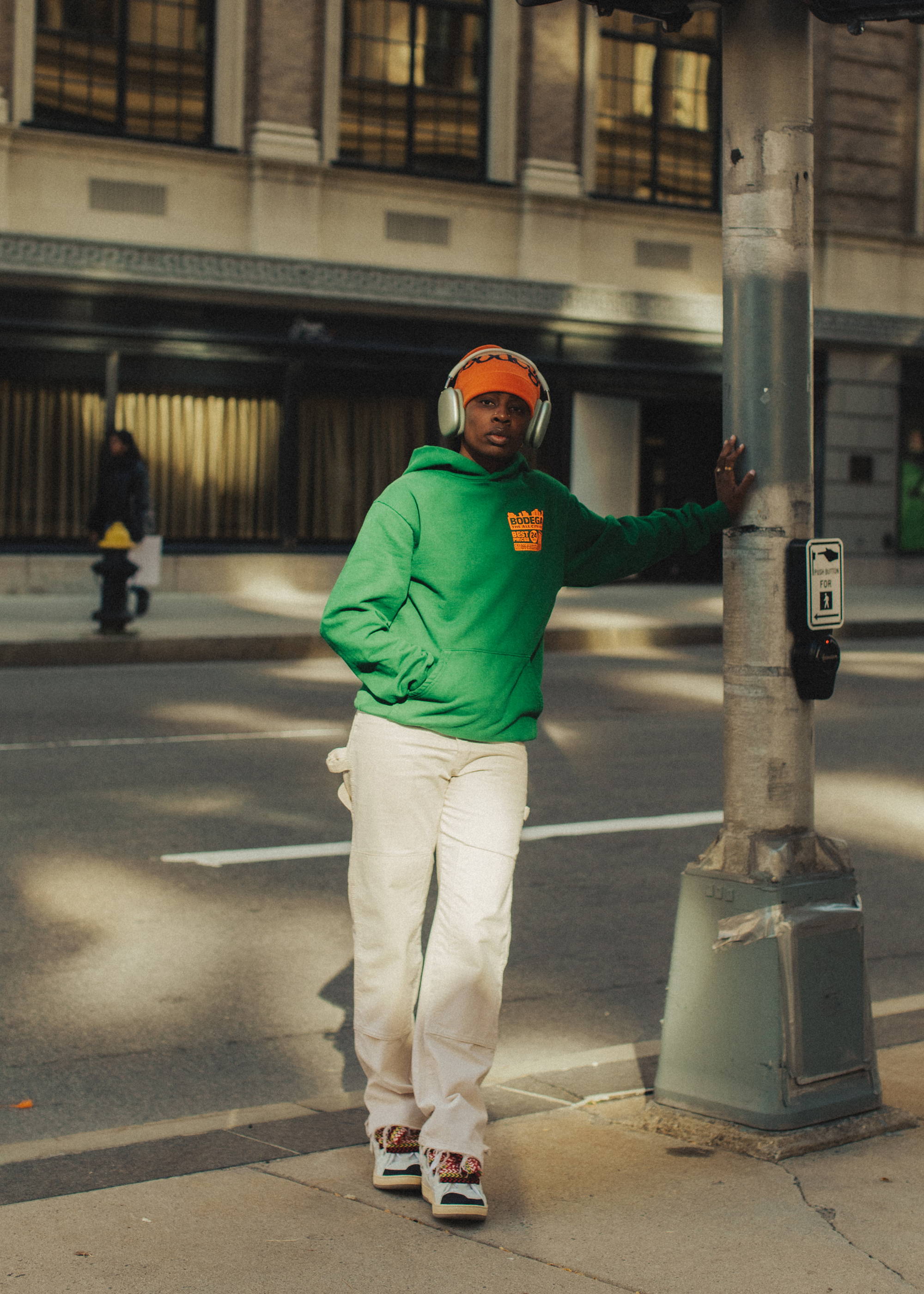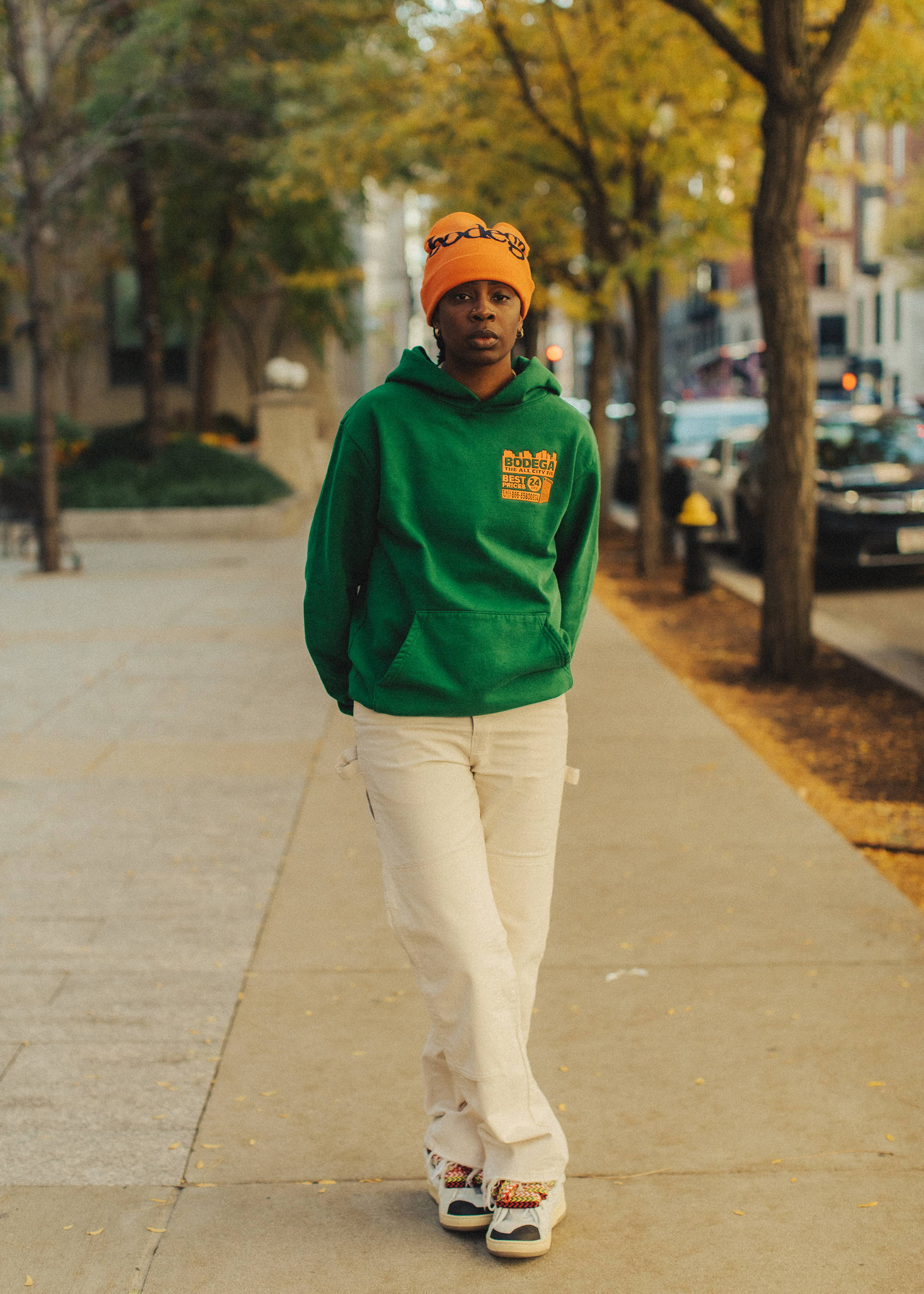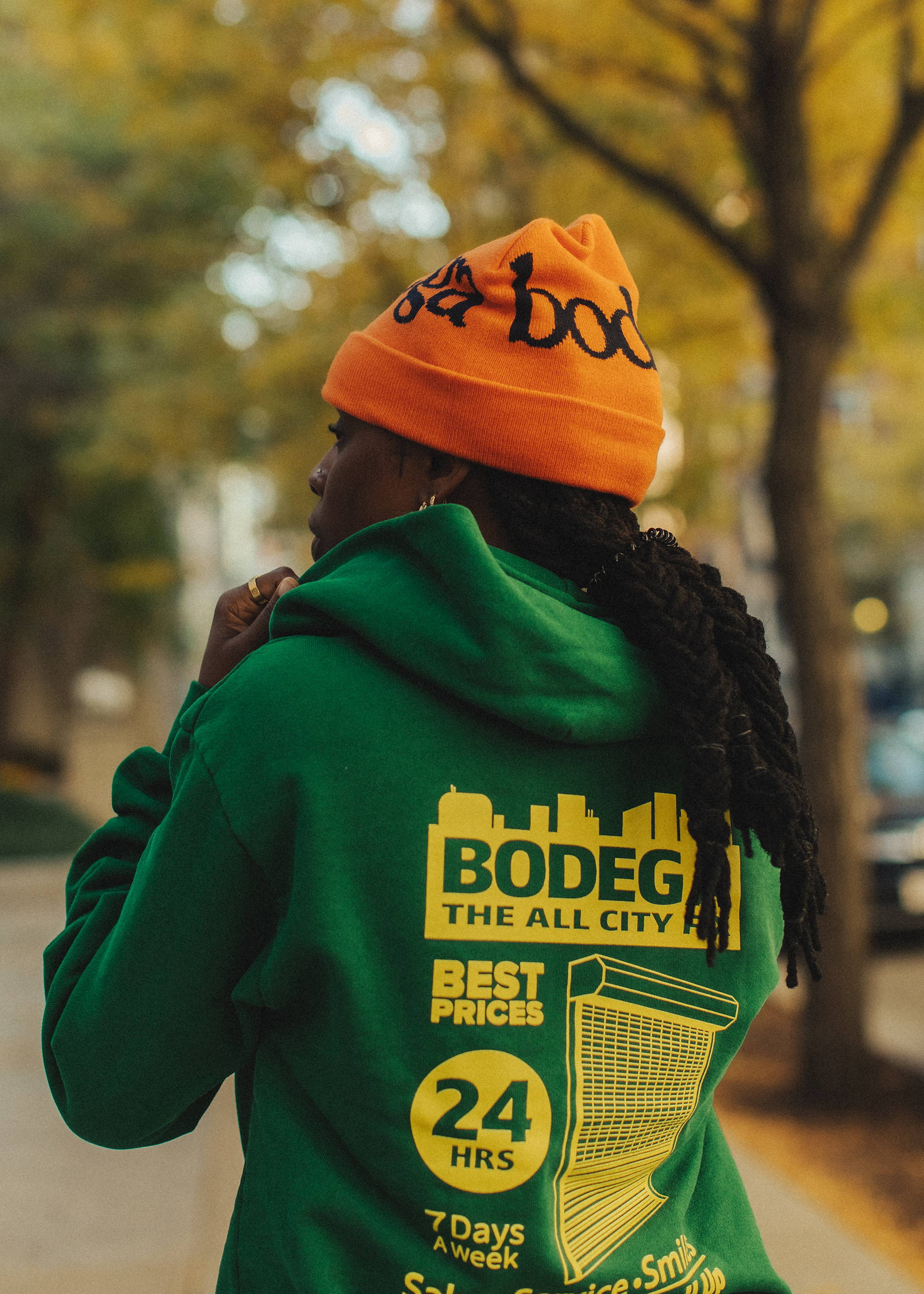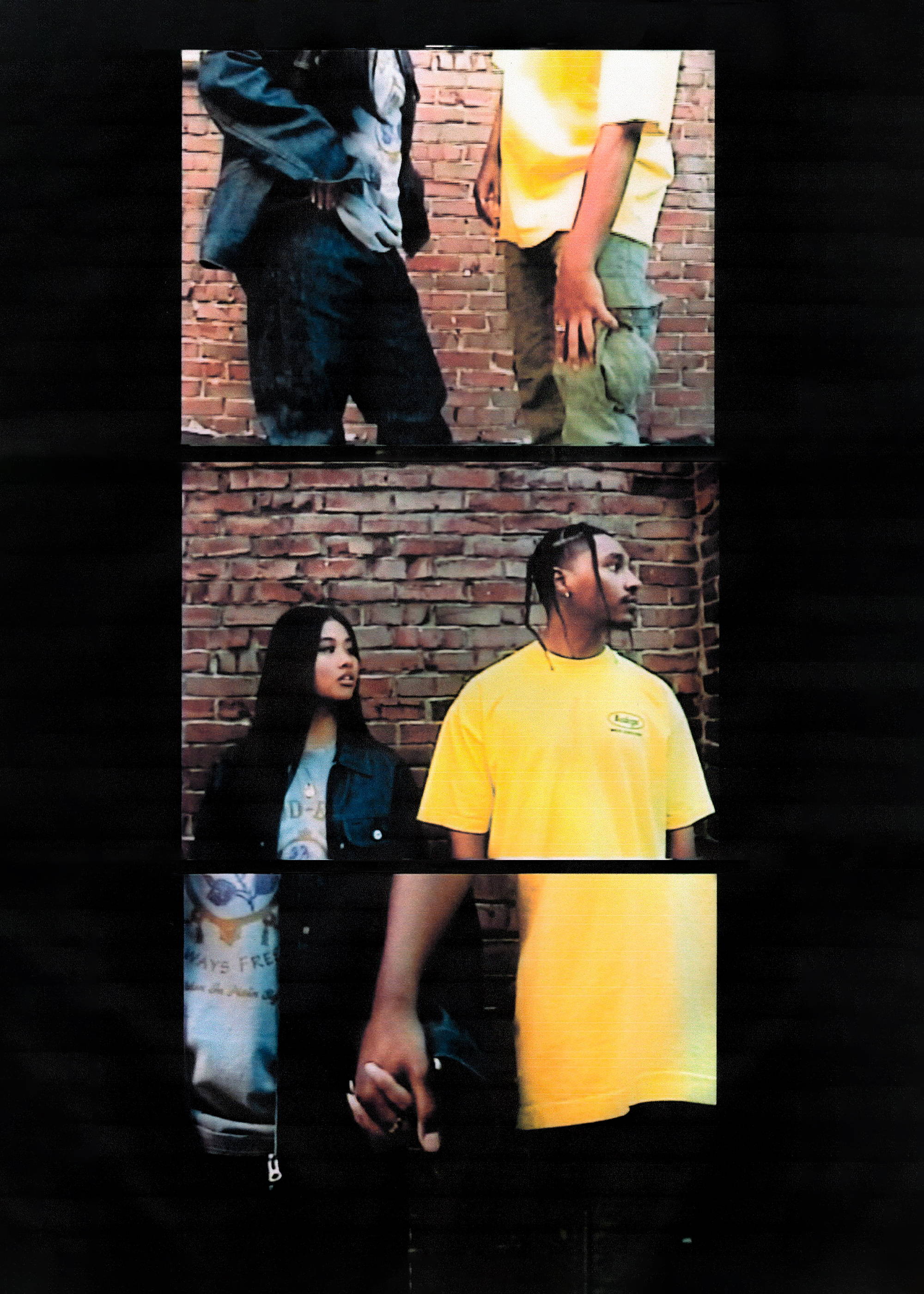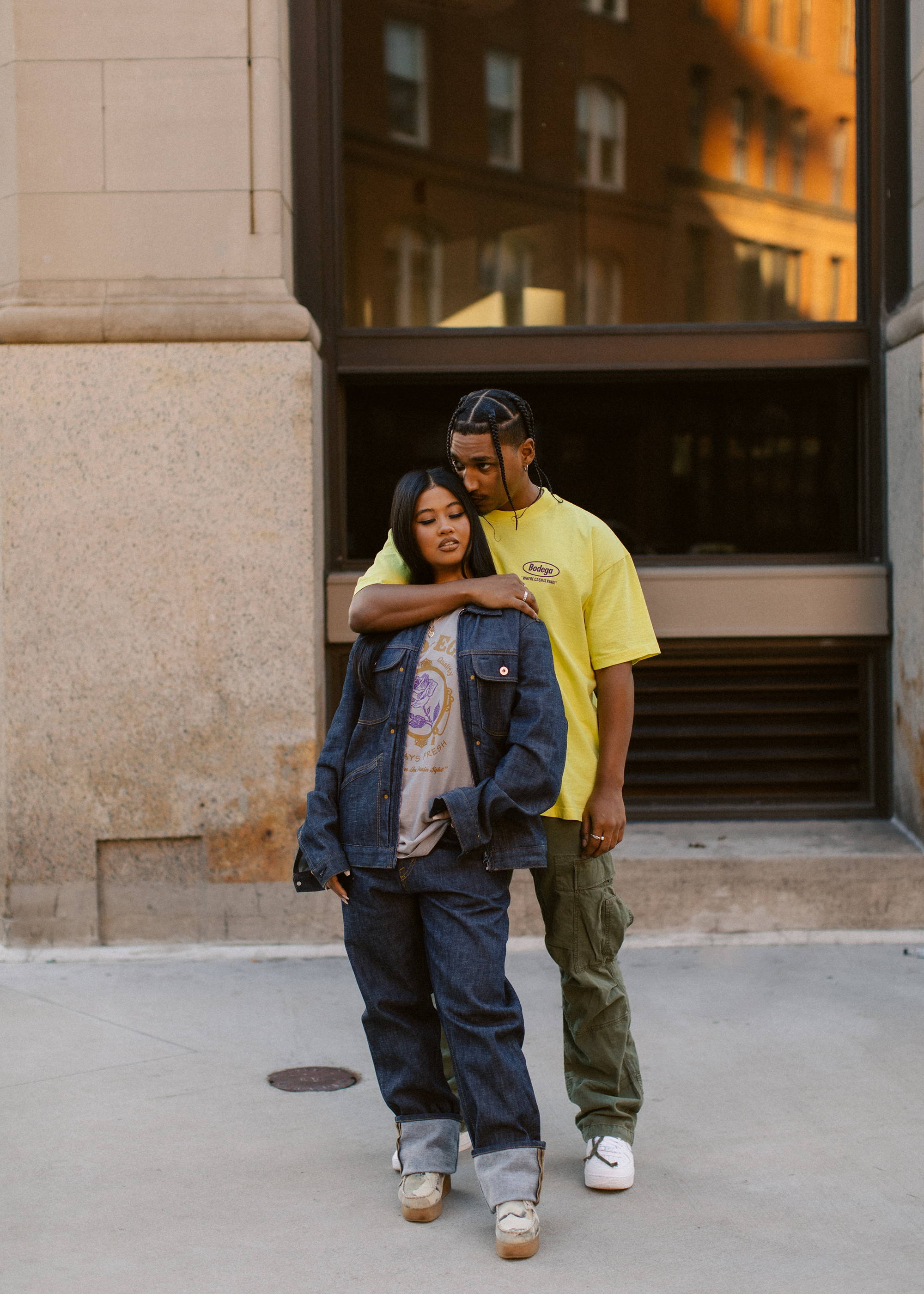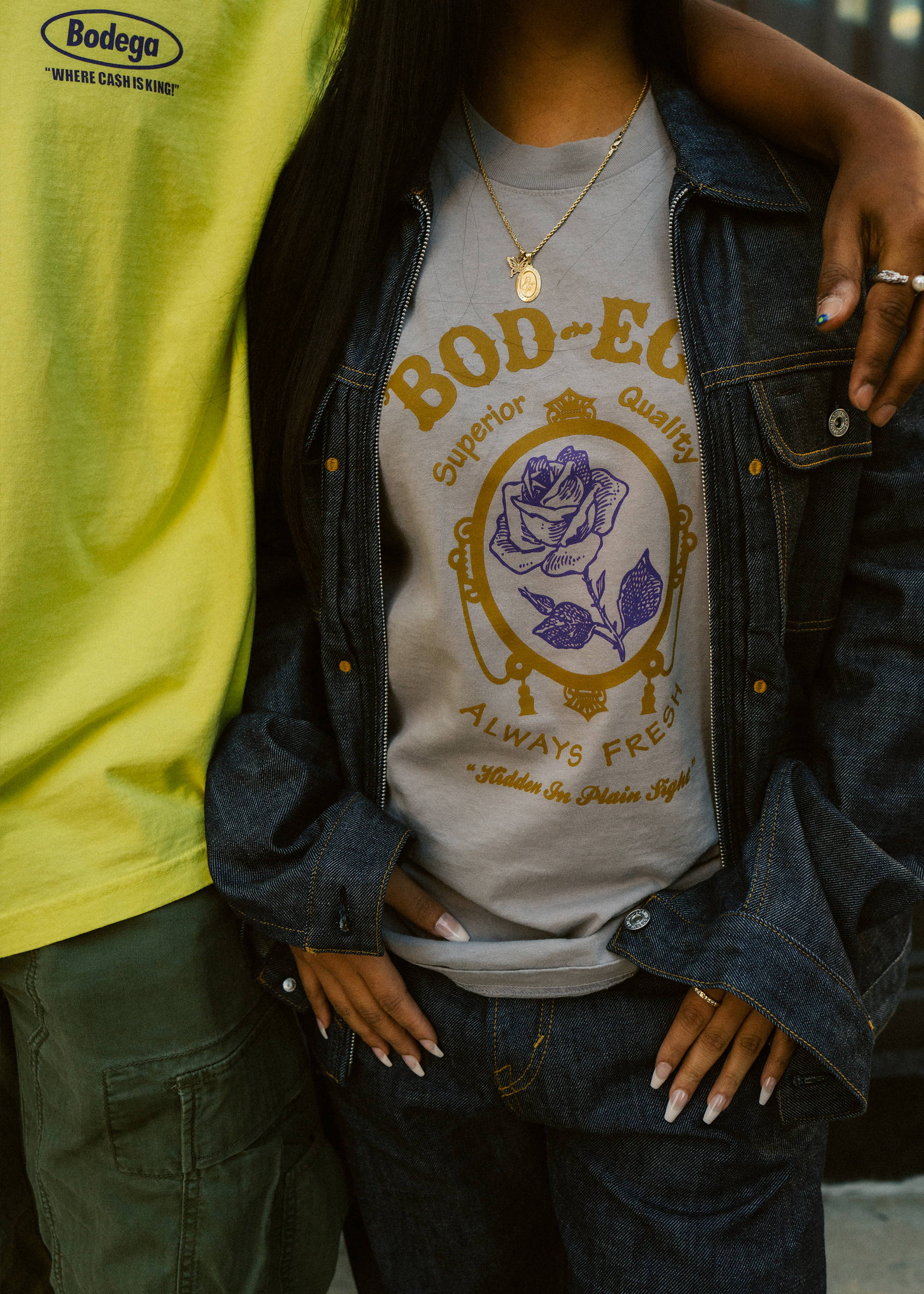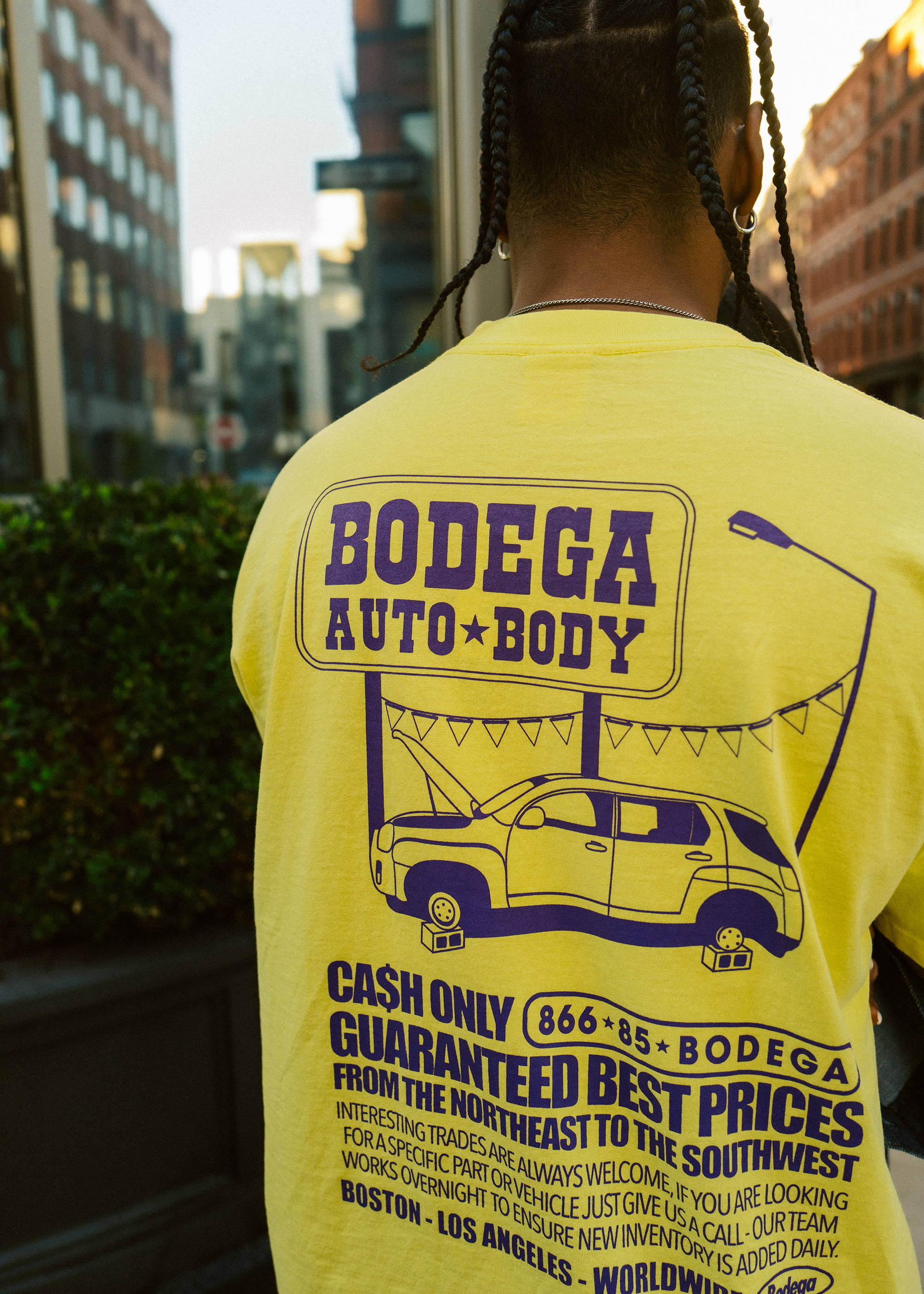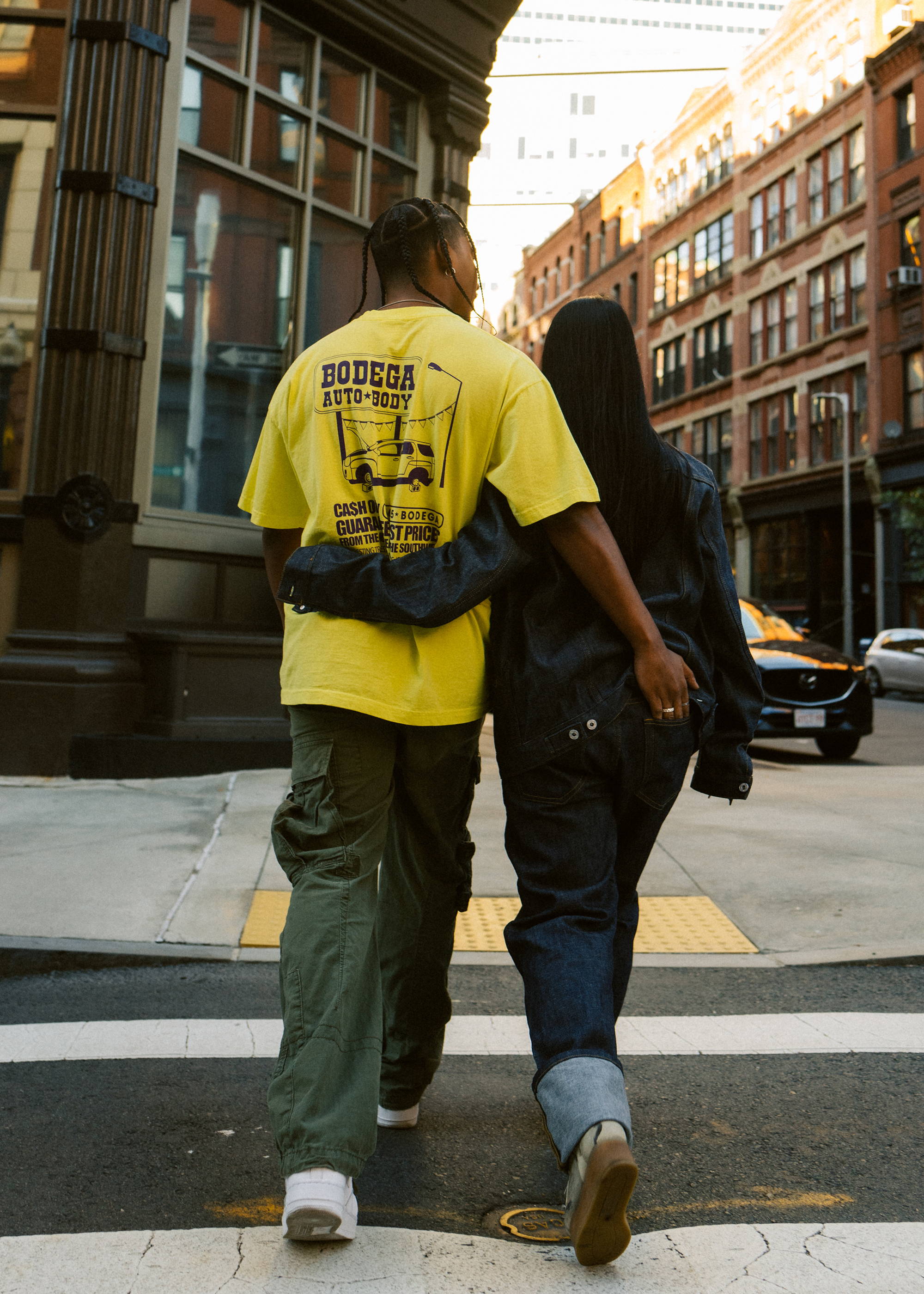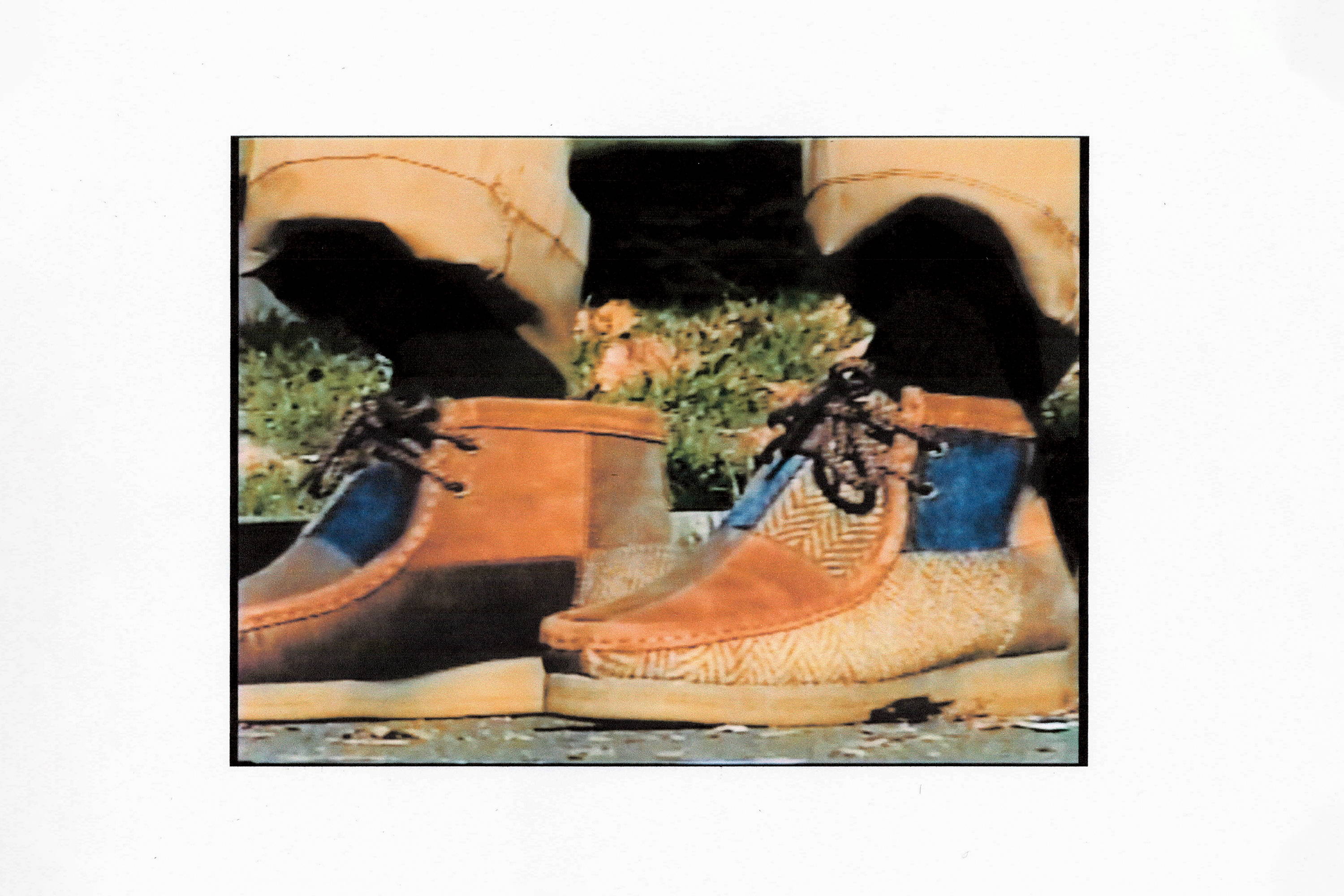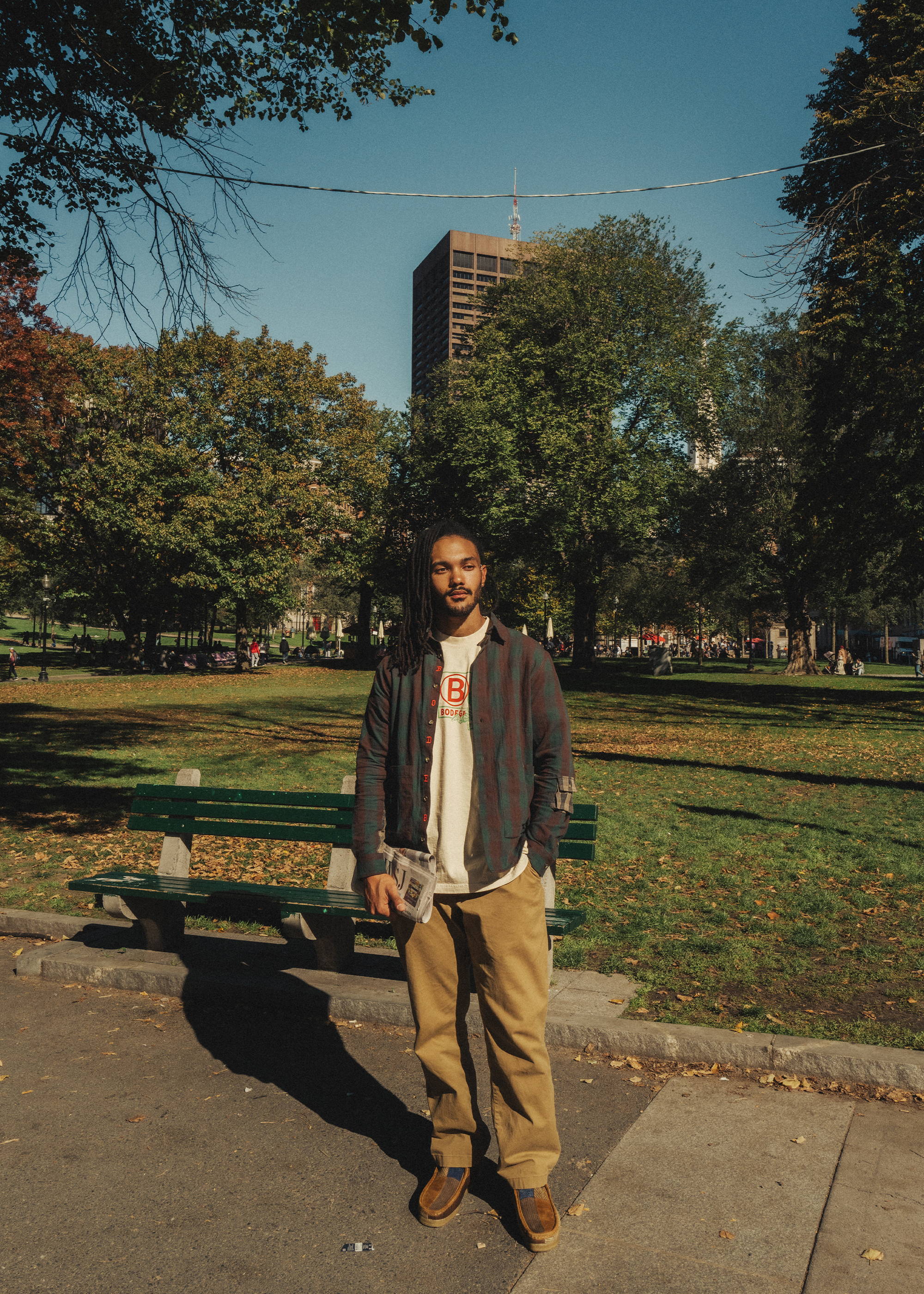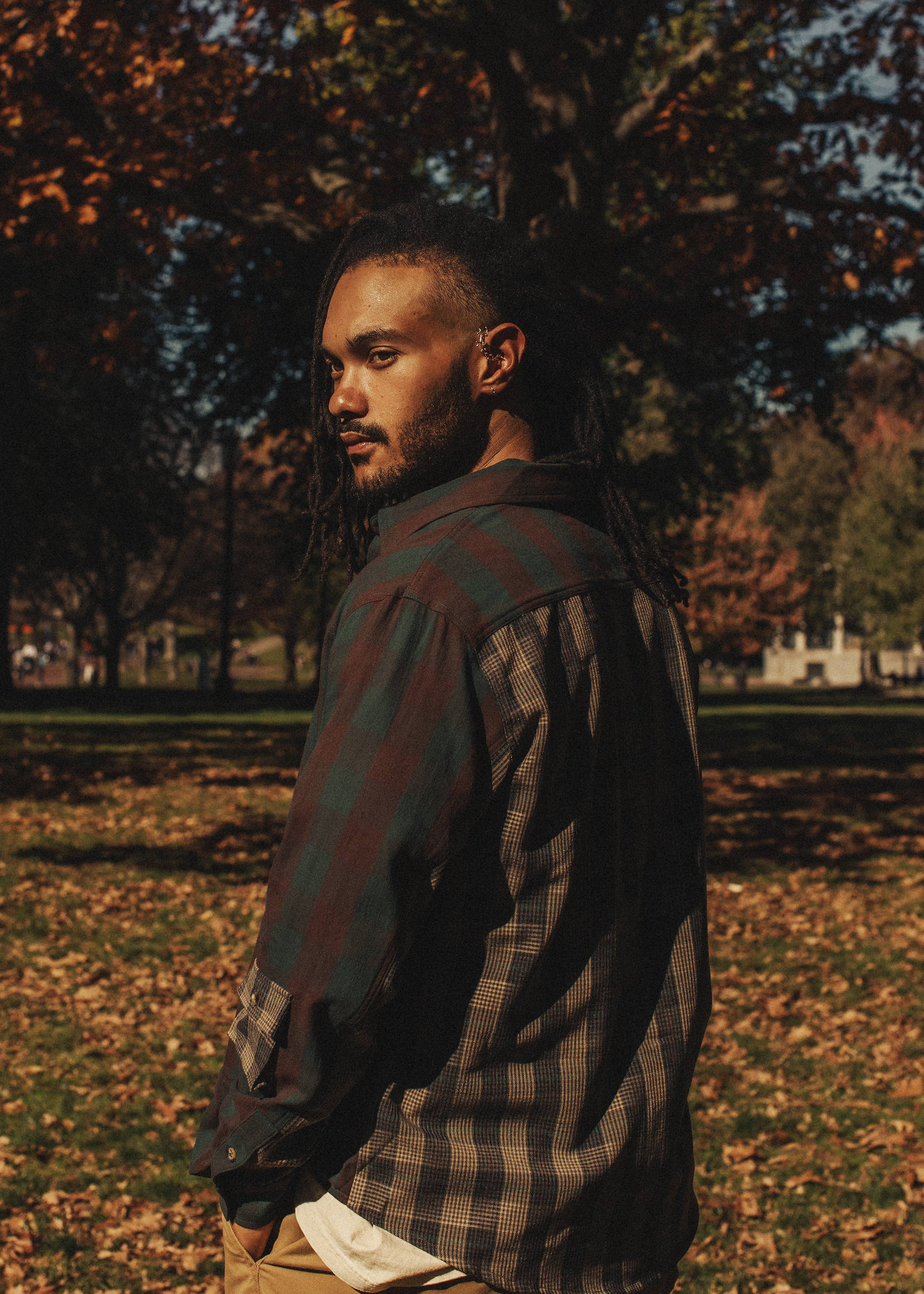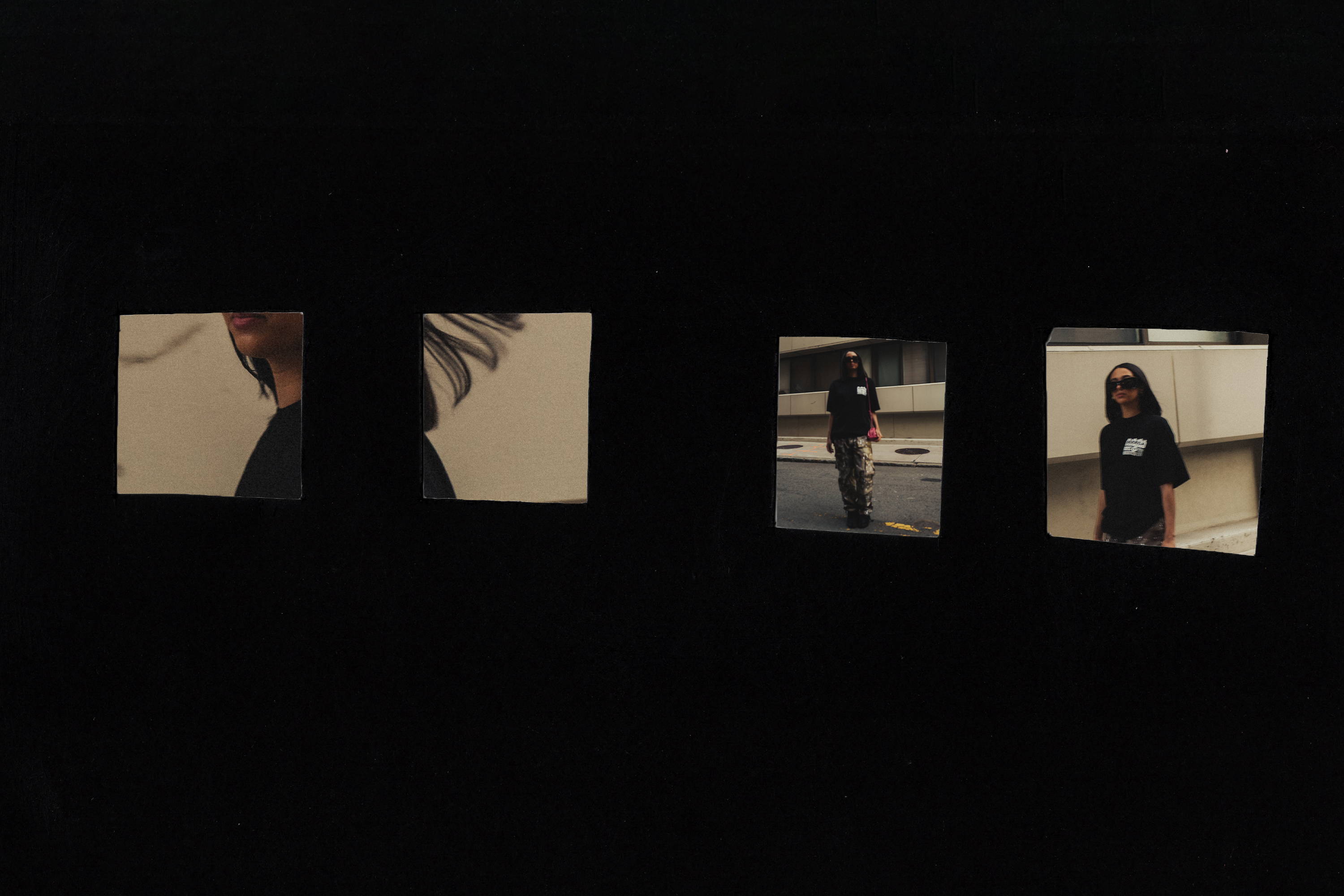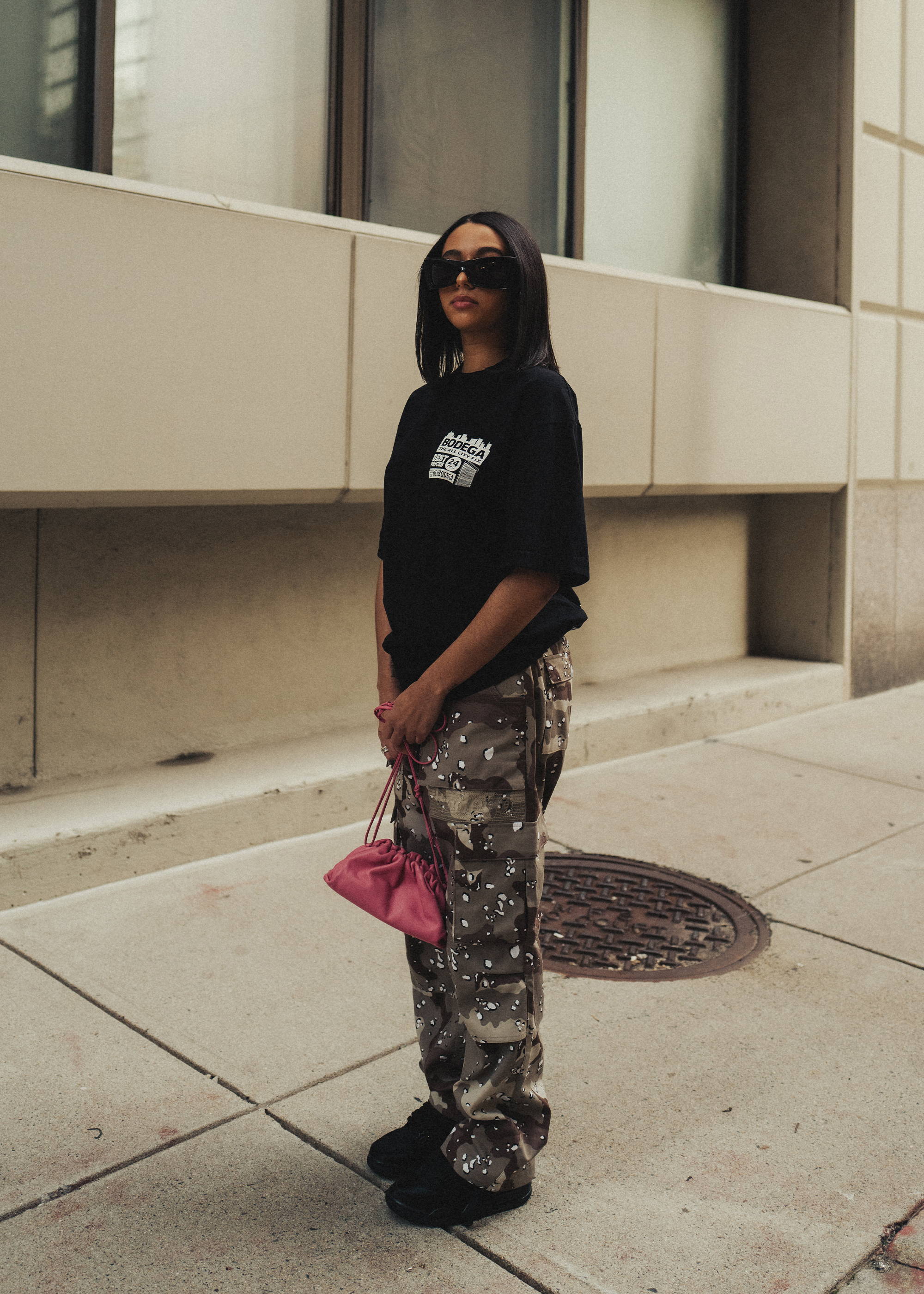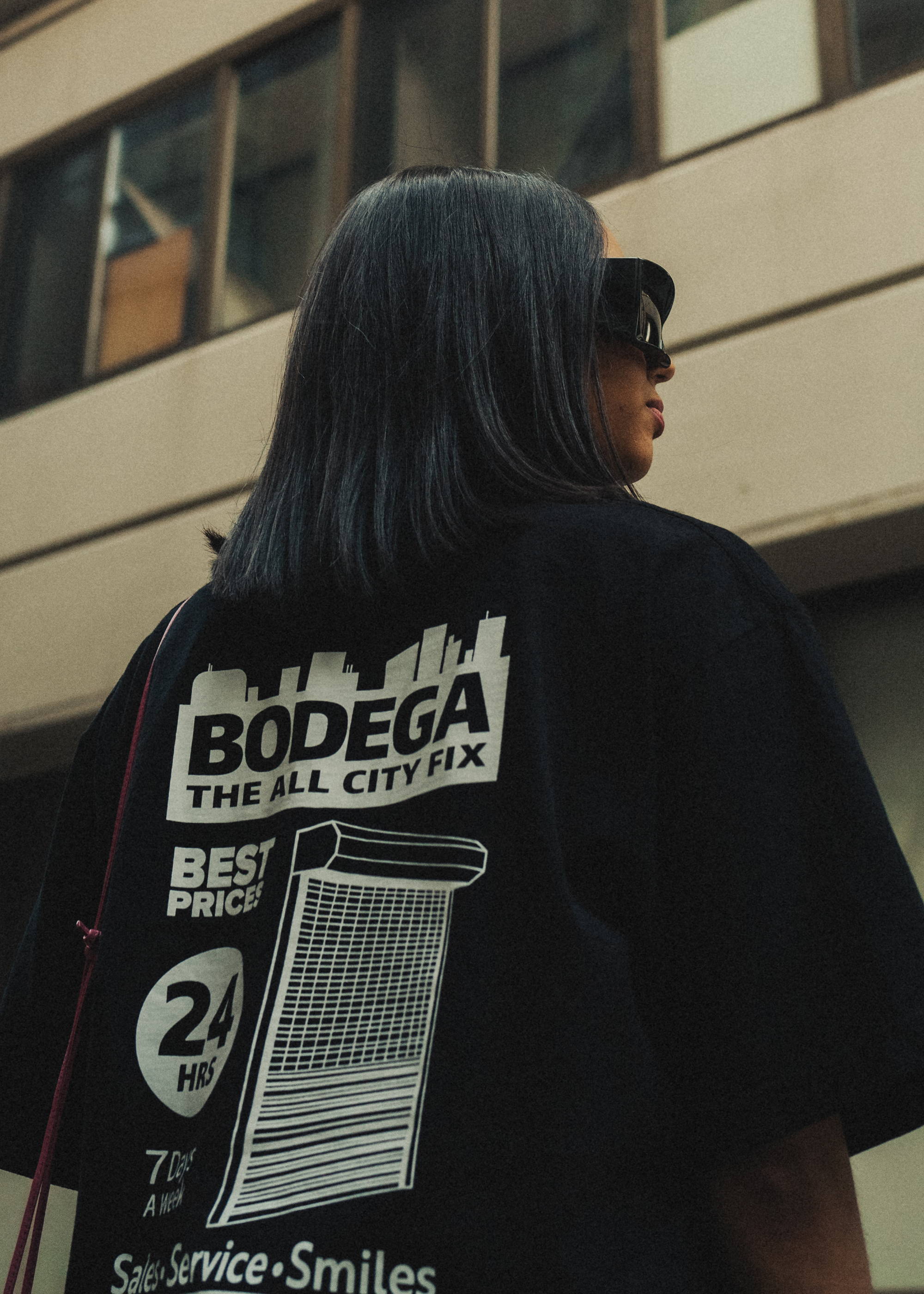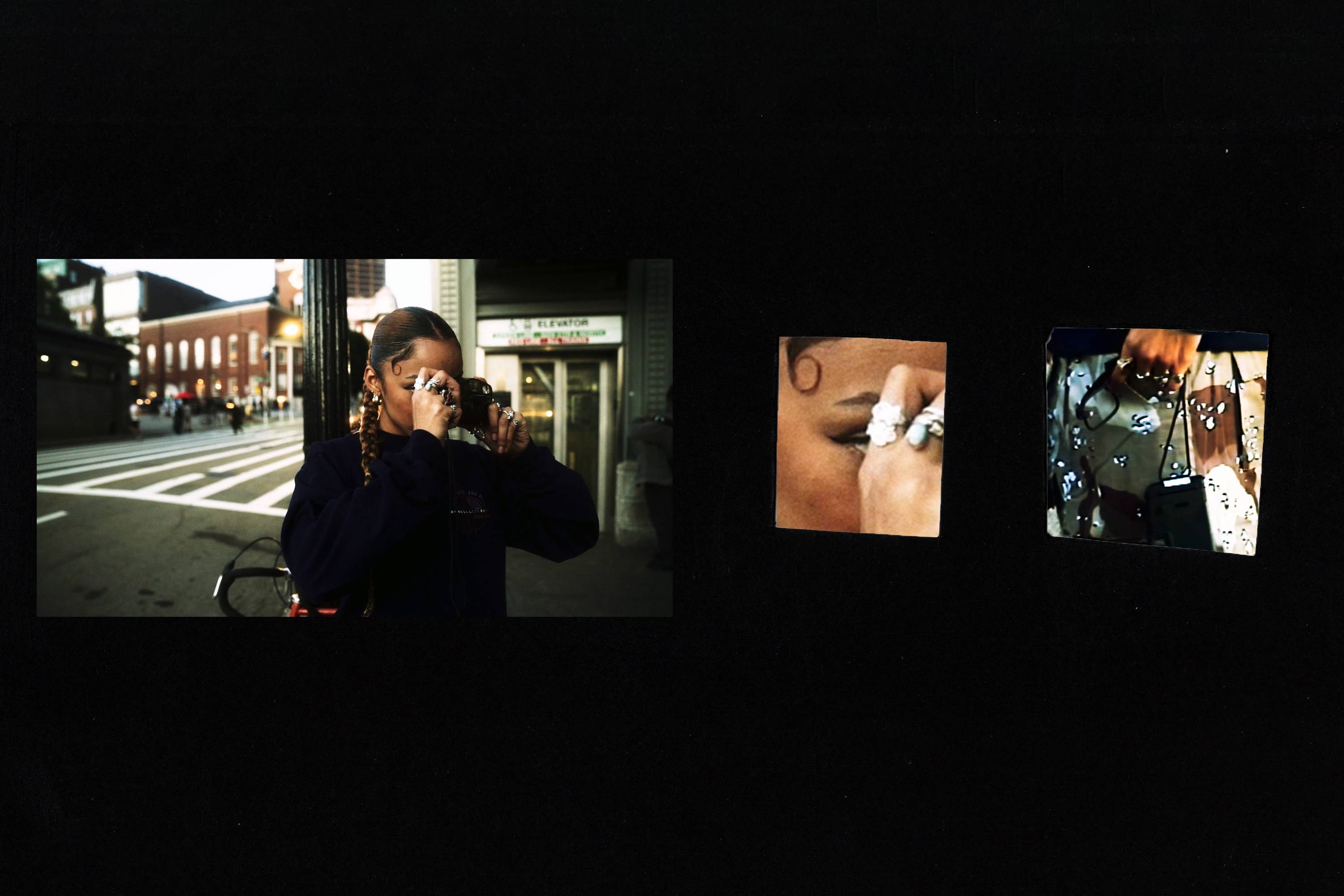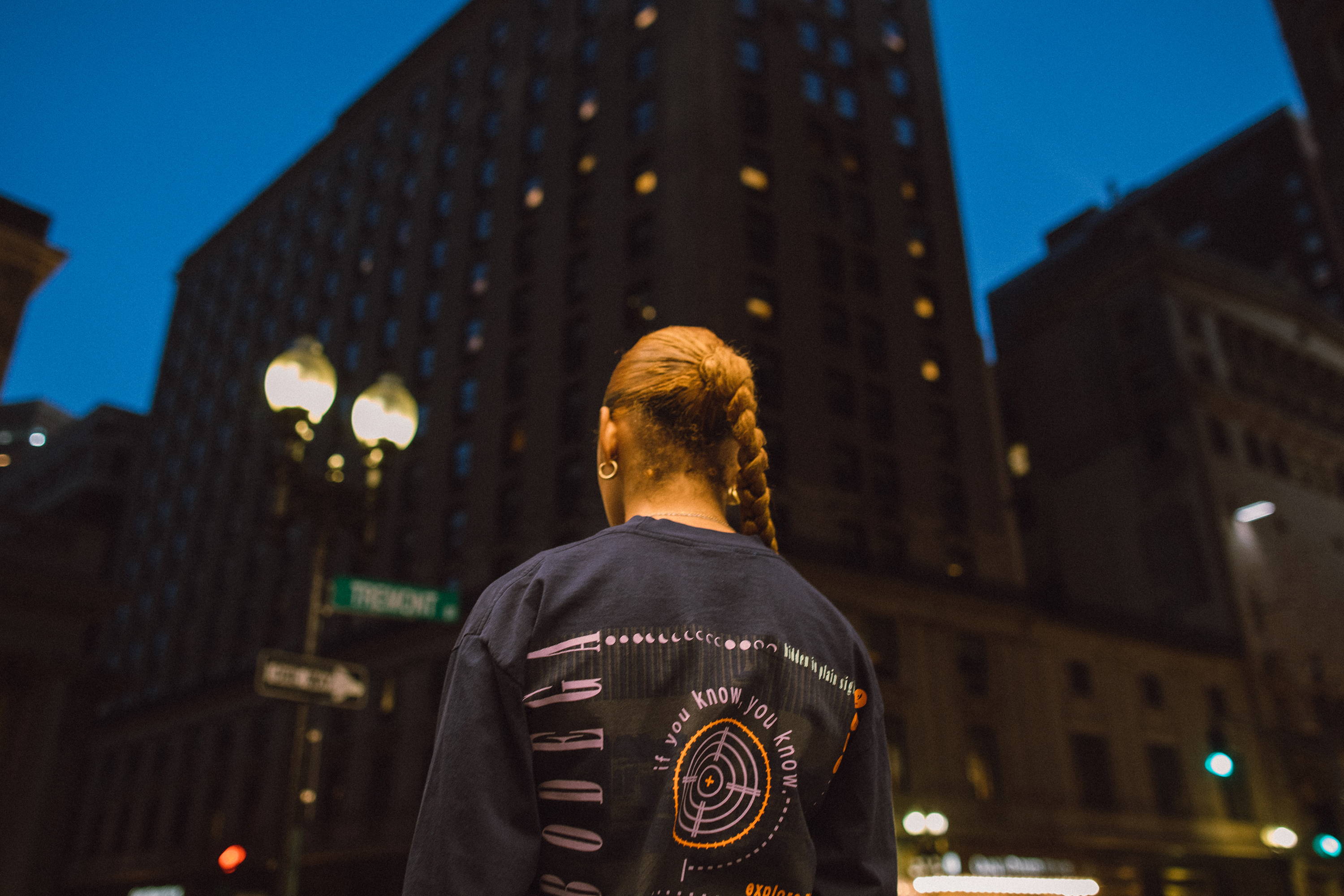 Release Info: Saturday, October 15, 2022
Delivery #01 available online at 12pm EST on a first come, first served basis.
Producers: Adriel Jimenez @Ghettosonshine Bryan Fernandez @Mavvro
Director: Adriel Jimenez @Ghettosonshine
Co Director: Bryan Fernandez @Mavvro
Photographer: Bryan Fernandez @Mavvro
Videographer: rayymond @Rayymond
VHS: Samuel Hayes @Svmyboi
Beat: cvv.vino @Slimefierri
Stylist: Joseph Ferreira @fcukyoujoseph
Production Assistants: Carolin Deleon @Spooksthedon / Susan Elias @Suzeeey_ / Emma Burke @Emmaburke20
Talent: Allahna Canario @Nasjira / Jay Garcia @Floluv_ / Chenara Lam @Chenaralam / Tevin Barros @Tbarros08 / Tiffany Suazo @Proto.ye / Willeen A. Capehart @Willytho_
& Bodega