You're going to be hard pressed to find a sneaker head who isn't sentimental about the genesis of their passion for sneakers.
After all, that level of nostalgia is usually ingrained in their DNA from the beginning. Go ahead, break out the electron microscope!
Whether it be the first sneakers they remember copping or the ones that got away - or the ones that mom threw way - the early days are always formative. But they're also built on principles that are way different than where things are now.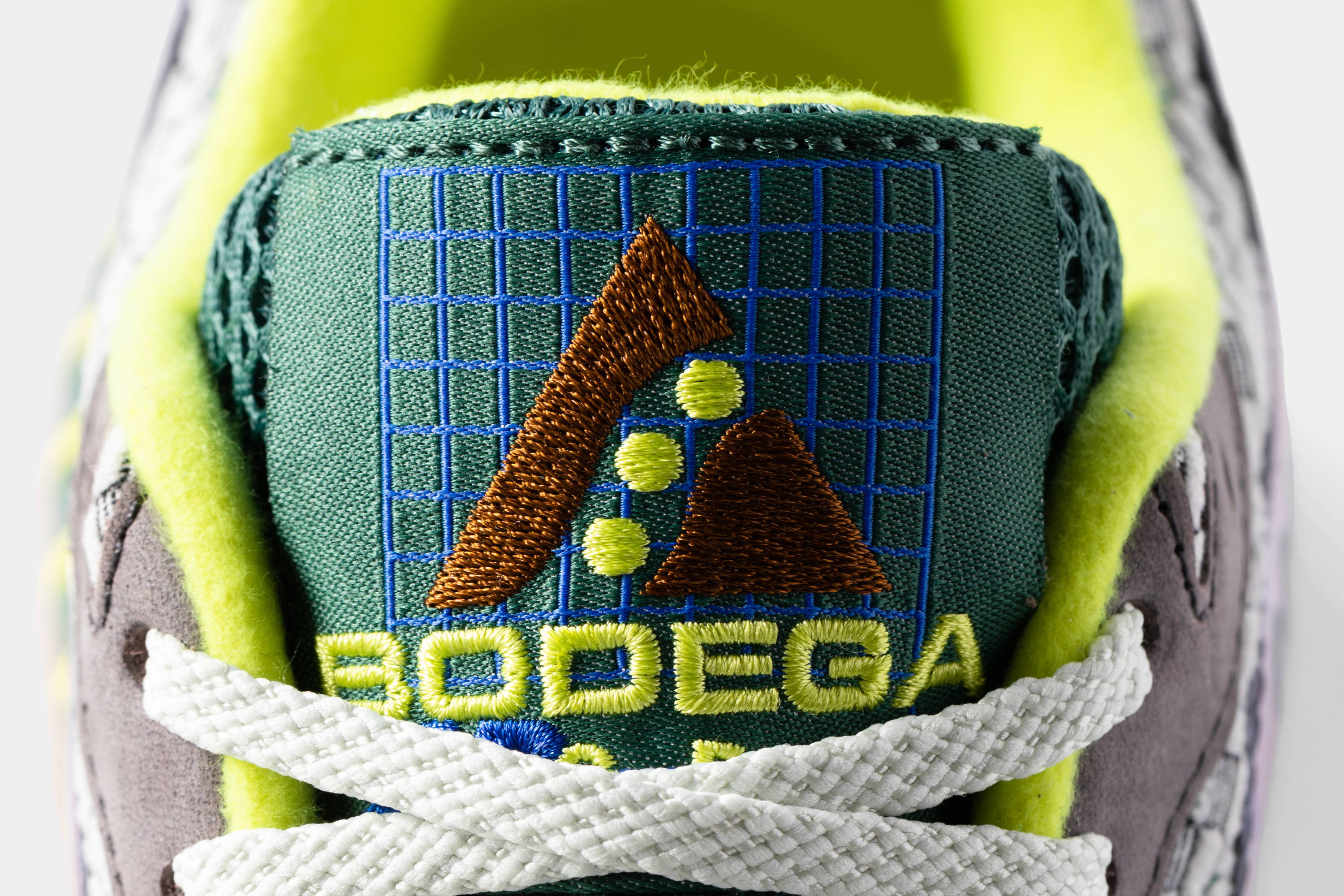 Back then you'd pick up your yearly or bi-annual allotted pair of random kicks and cherish them like they were the only pair of sneakers that ever existed. They'd speak to you for no other reason than you liked their look – an honest and uncomplicated connection.
Today, it's more a game of possession that is mostly dictated by hype instead of intrinsic personal value and the exciting feeling that you once perpetually had is just something you're chasing from pair to pair.
But every once in a while a sneaker will come along that breaks the spell, reminding people why they gravitated towards sneakers in the first place. Instead of following in footsteps, trotting behind the leader in a path pre-carved, and eating a diet of dust, we're talking about a model that creates a grid of its own, trailblazing from coordinate to coordinate, simply out of a loyalty to the sport of sneaker…ing.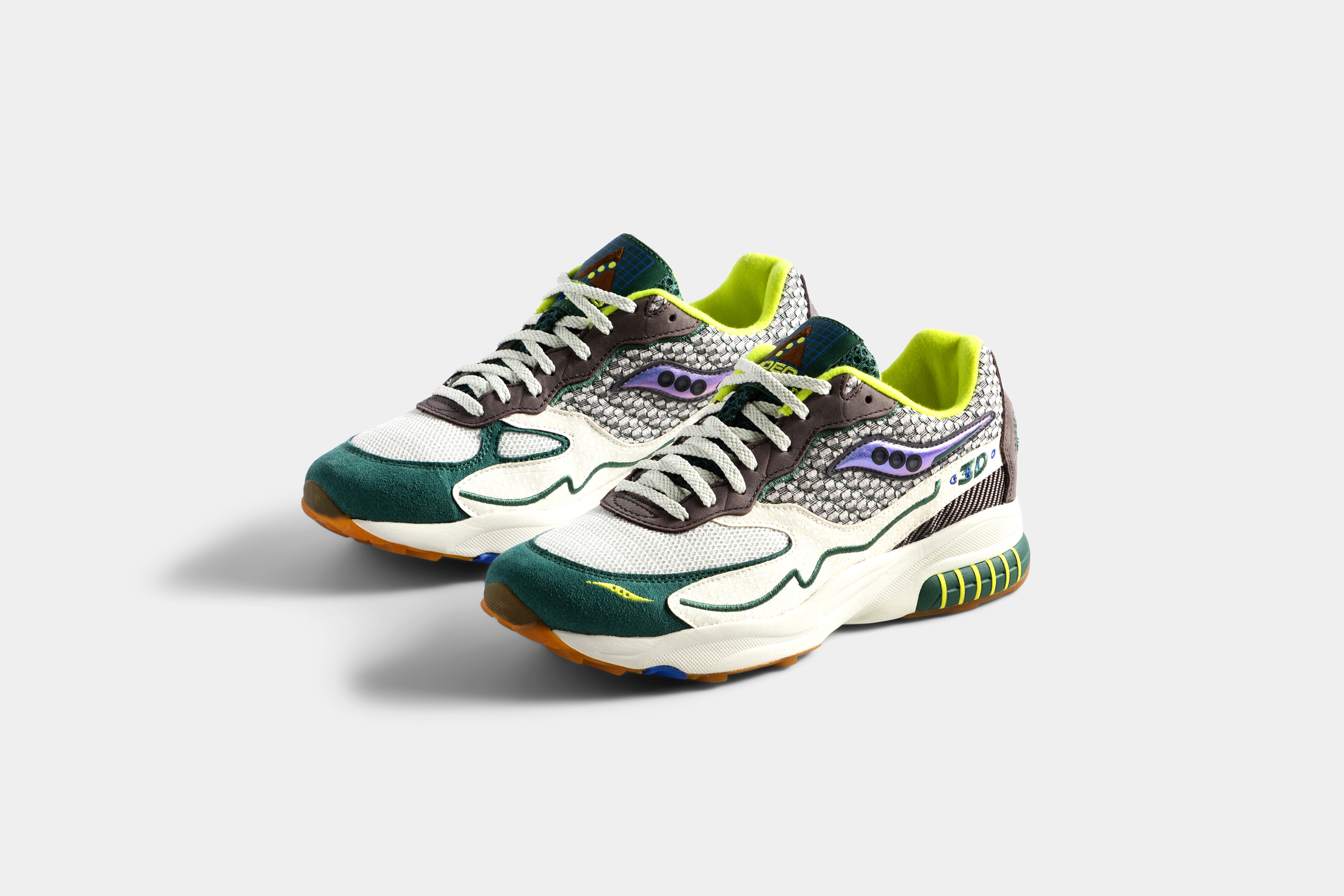 Marking our 42nd sneaker with Saucony, the Bodega X Saucony 3D Grid Hurricane takes the sneaker game back to a time when color, texture, and silhouette was all the context you needed.
Stepping on to the scene in 1997, the 3D Grid Hurricane is a silhouette that captured the aesthetic of the time while building inroads for the future. With its chunky upper and midsole balanced out by a smooth finish, the interlocking layers are perfect to experiment with, a chance we made the most of. Using more than 9 materials throughout the design, our textural smorgasbord combines elements like a custom raised velour grid, heavily textured tongue, 3M reflective heel, and woven side panels that mimic hits of carbon fiber – all in addition to the usual suede and mesh suspects that the model is known for.
And while a monochromatic colorway would have been the safer way to reign in the fabrication in the age of the subdued, that wouldn't be very fun would it?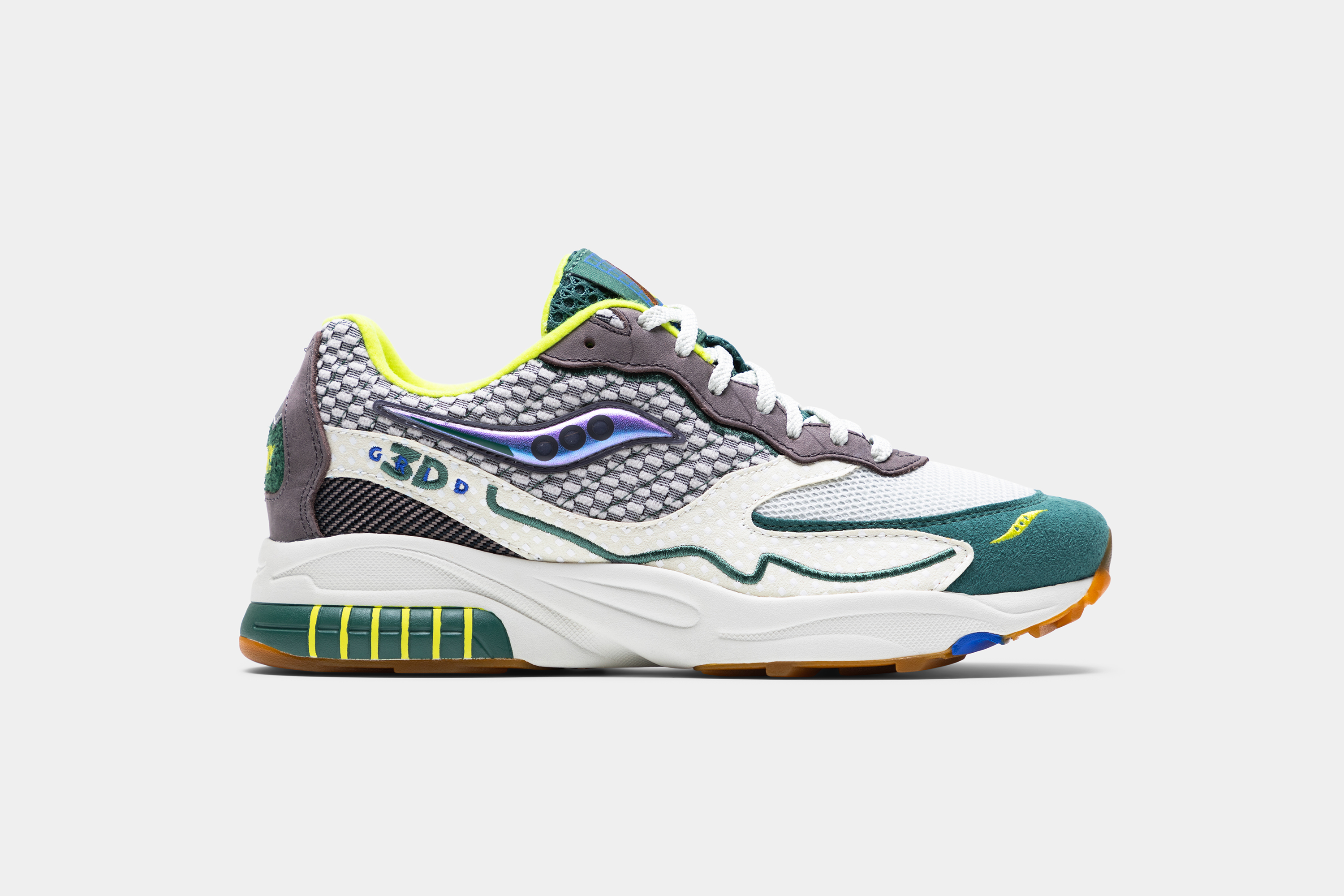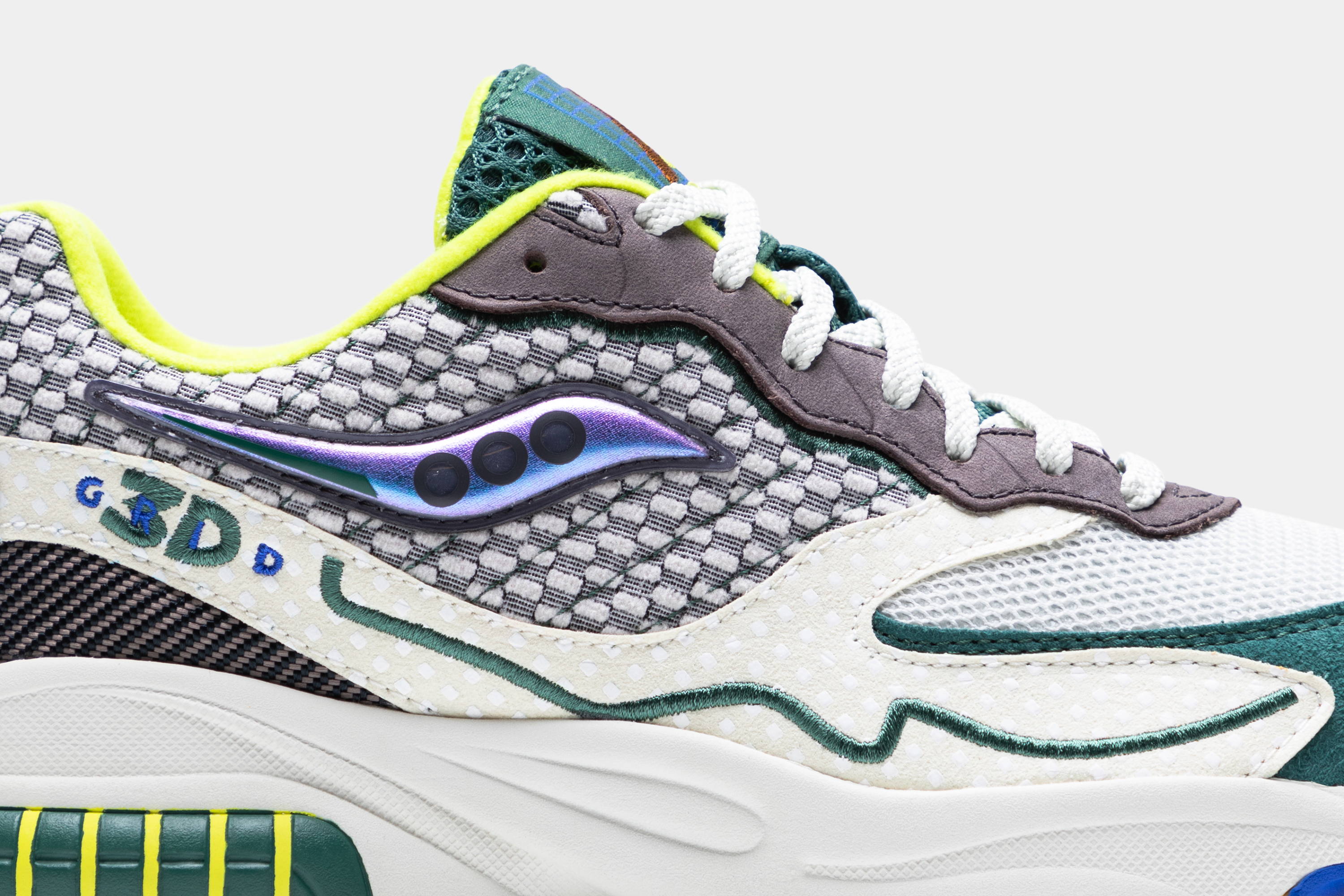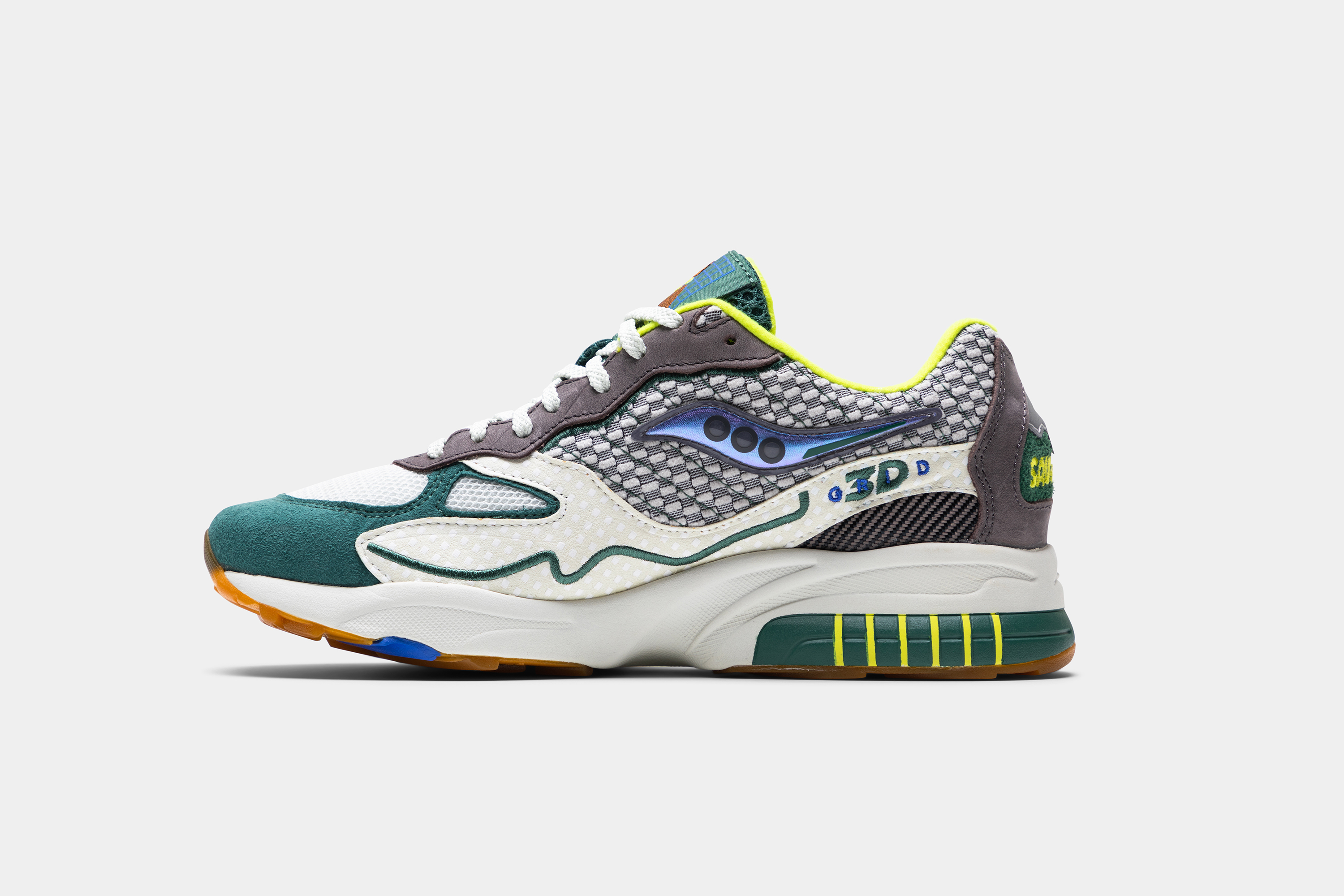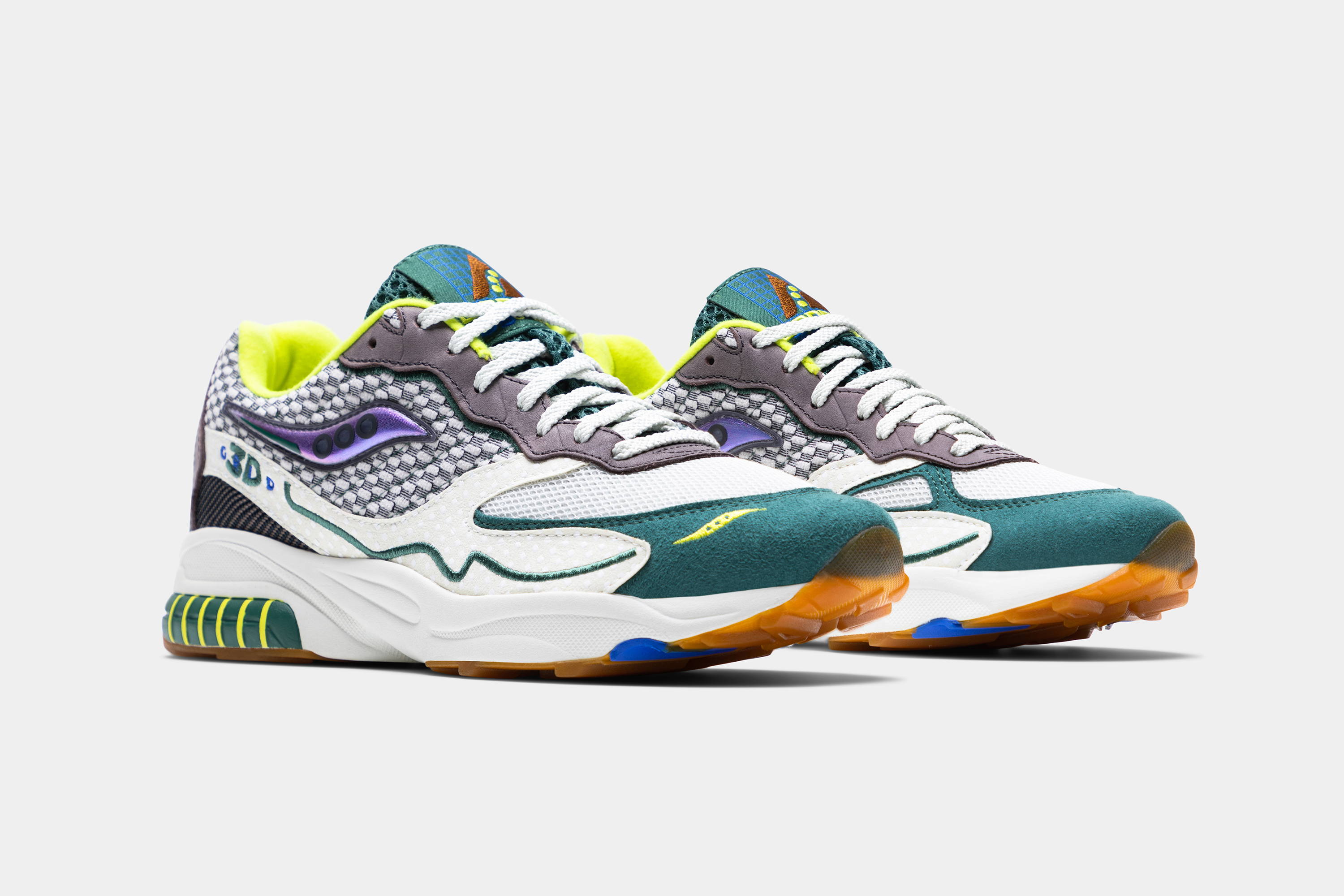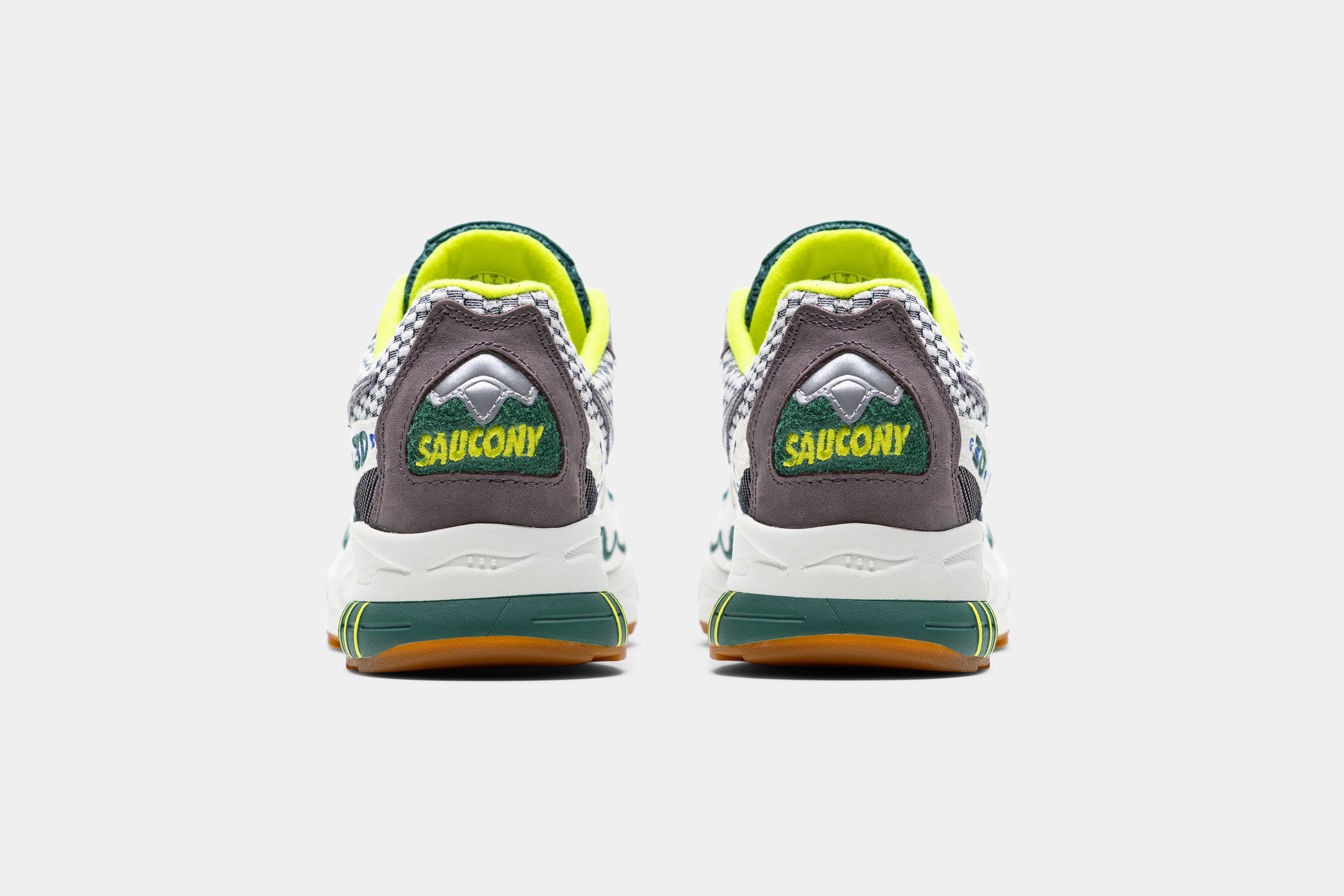 Based in beige, grey, and dark green, the ectoplasmic assortment of bright green, and purple packs a supernatural punch while paying homage to color schemes from the 90s that just went for it.
Finished off with a 3D raised logo with iridescent foil, "3D Grid" embroidered detailing, and a co-branded retro triangle tongue, this was a fun one to design and we're hoping the throwback energy reignites a passion for sneakers in its purist form.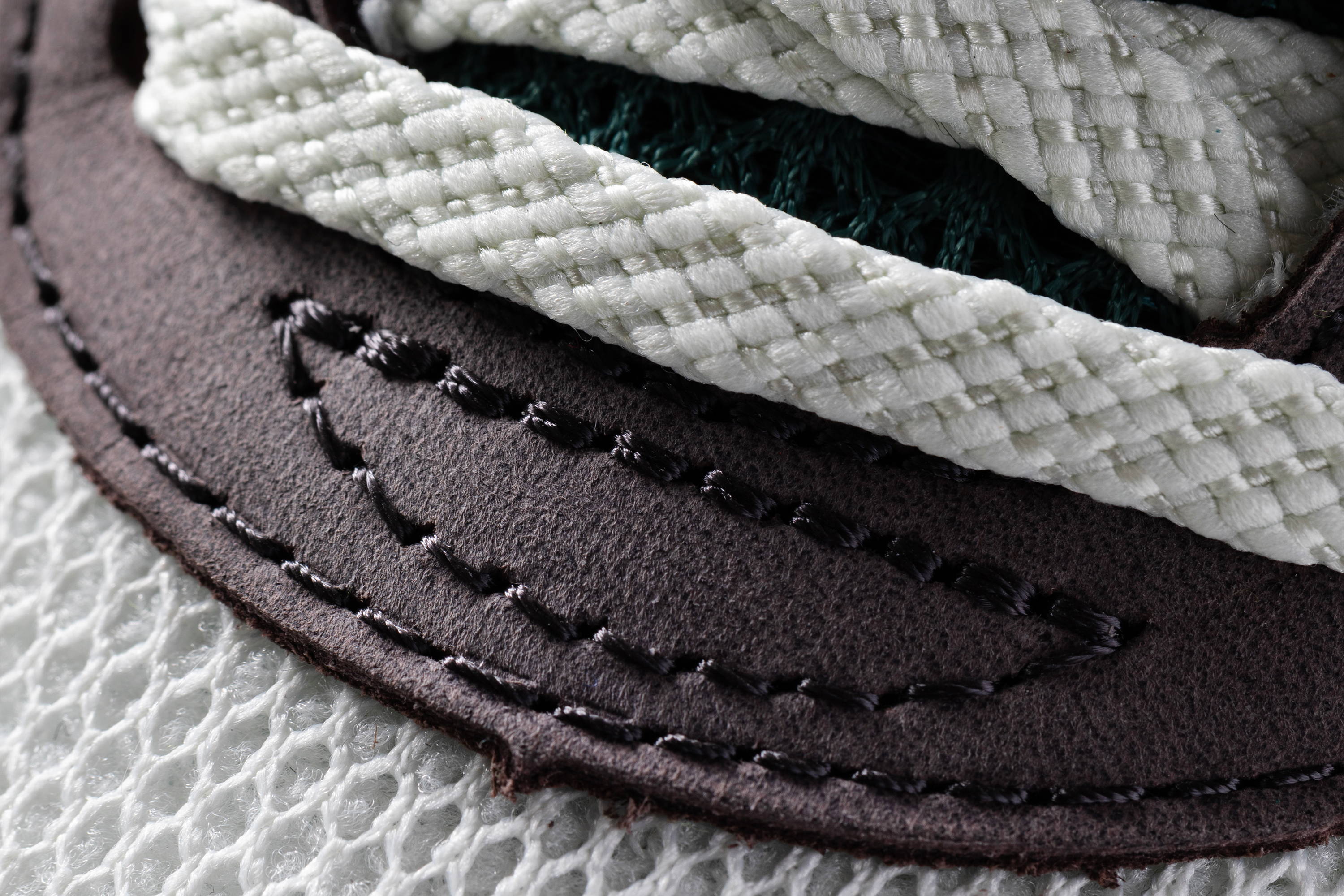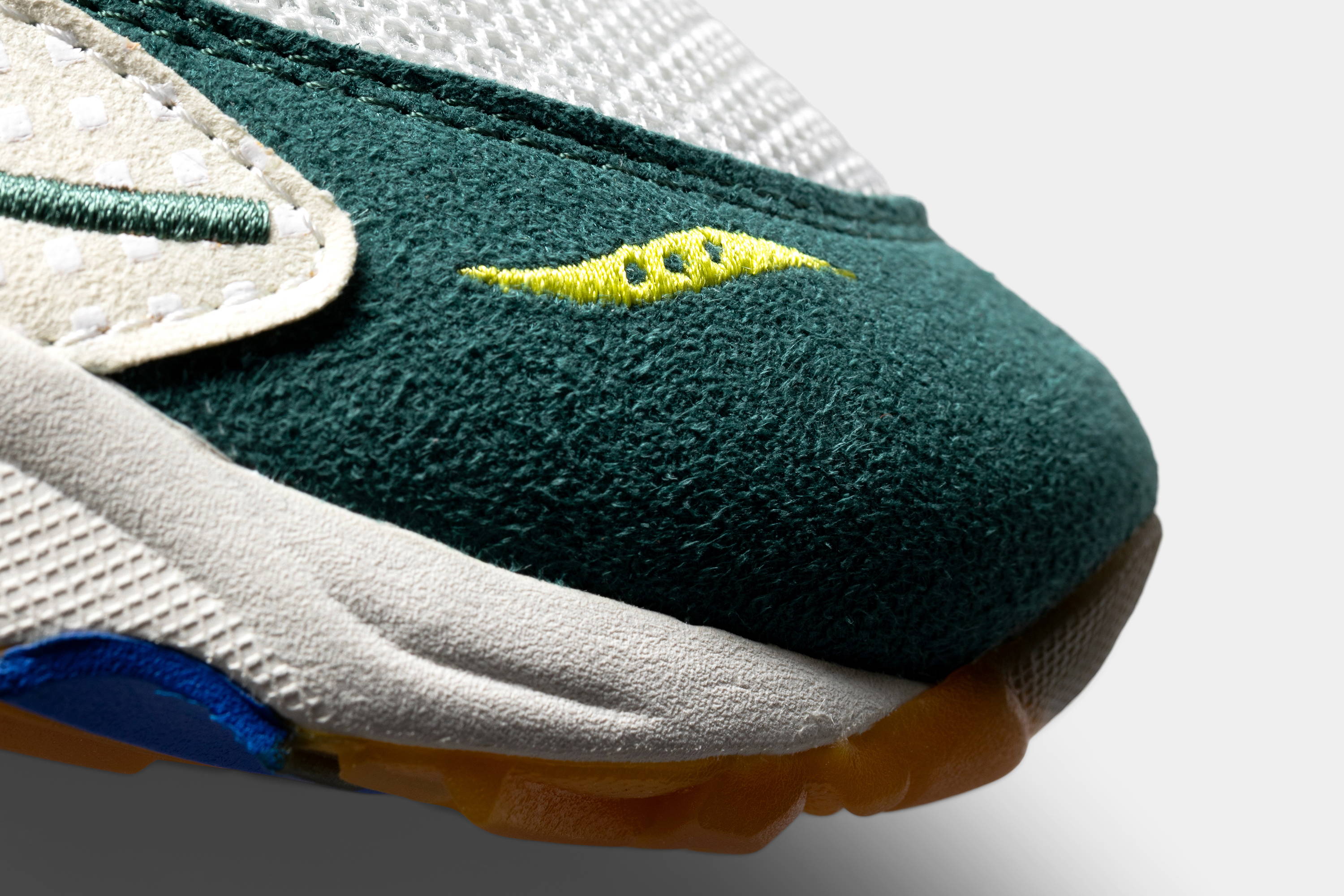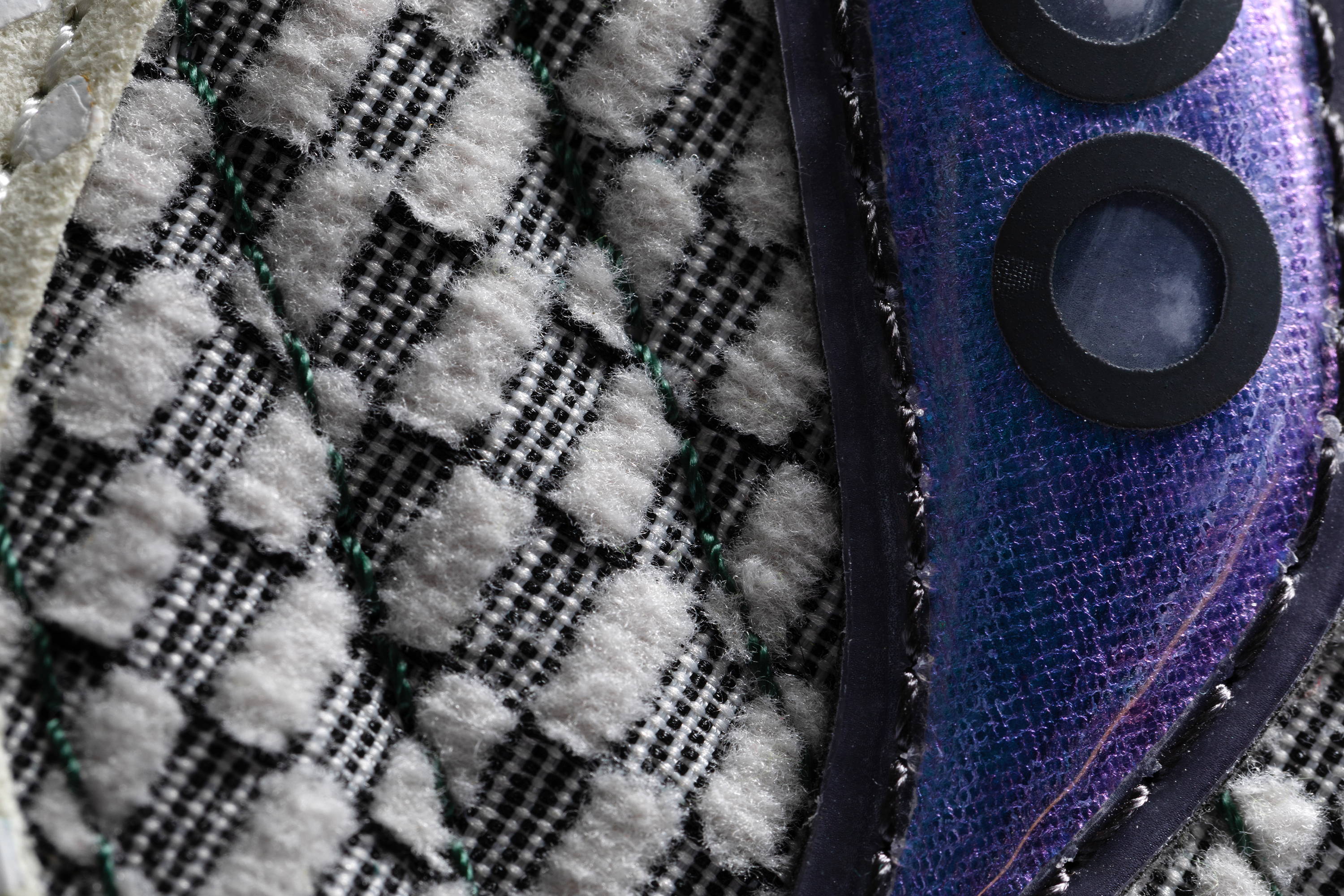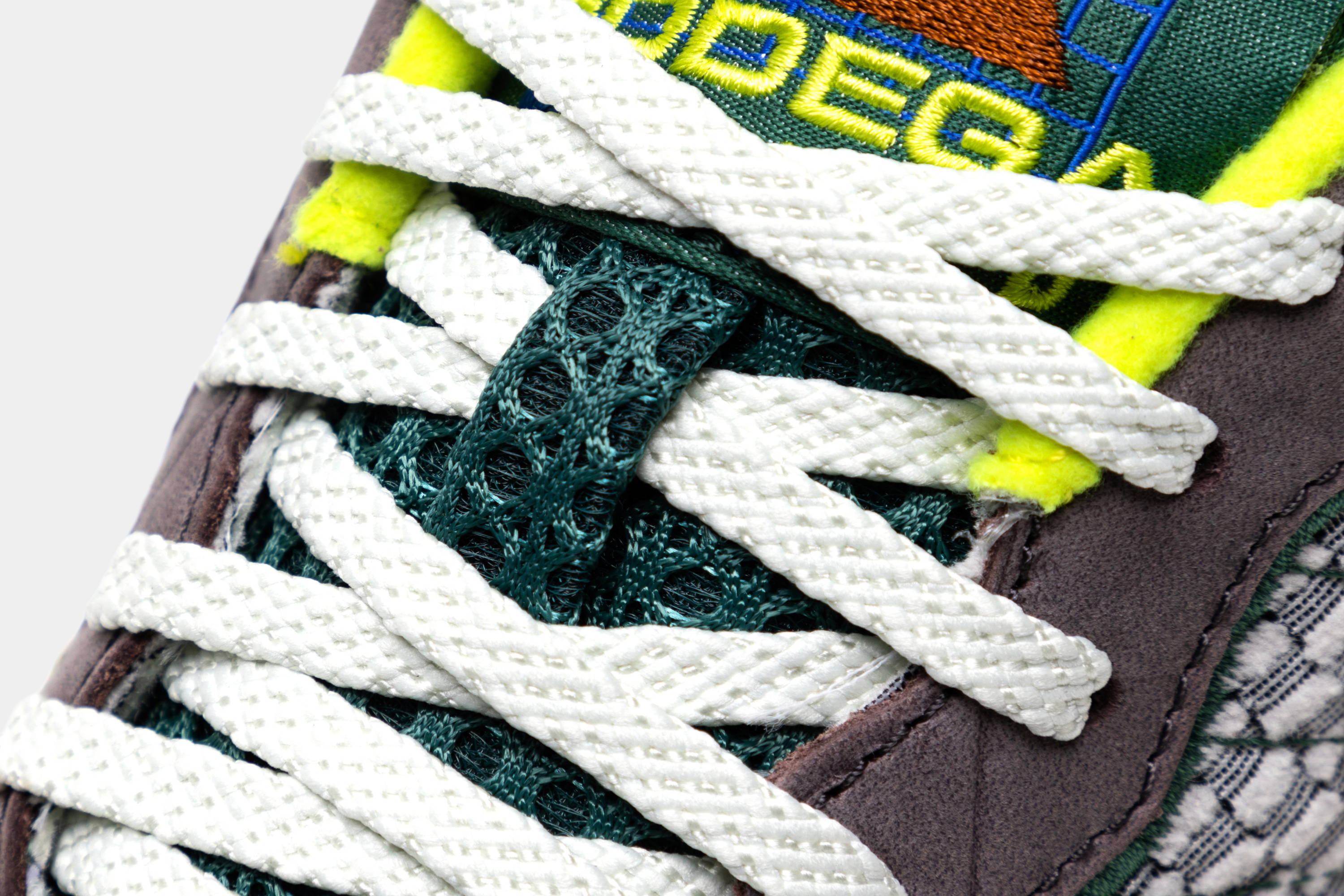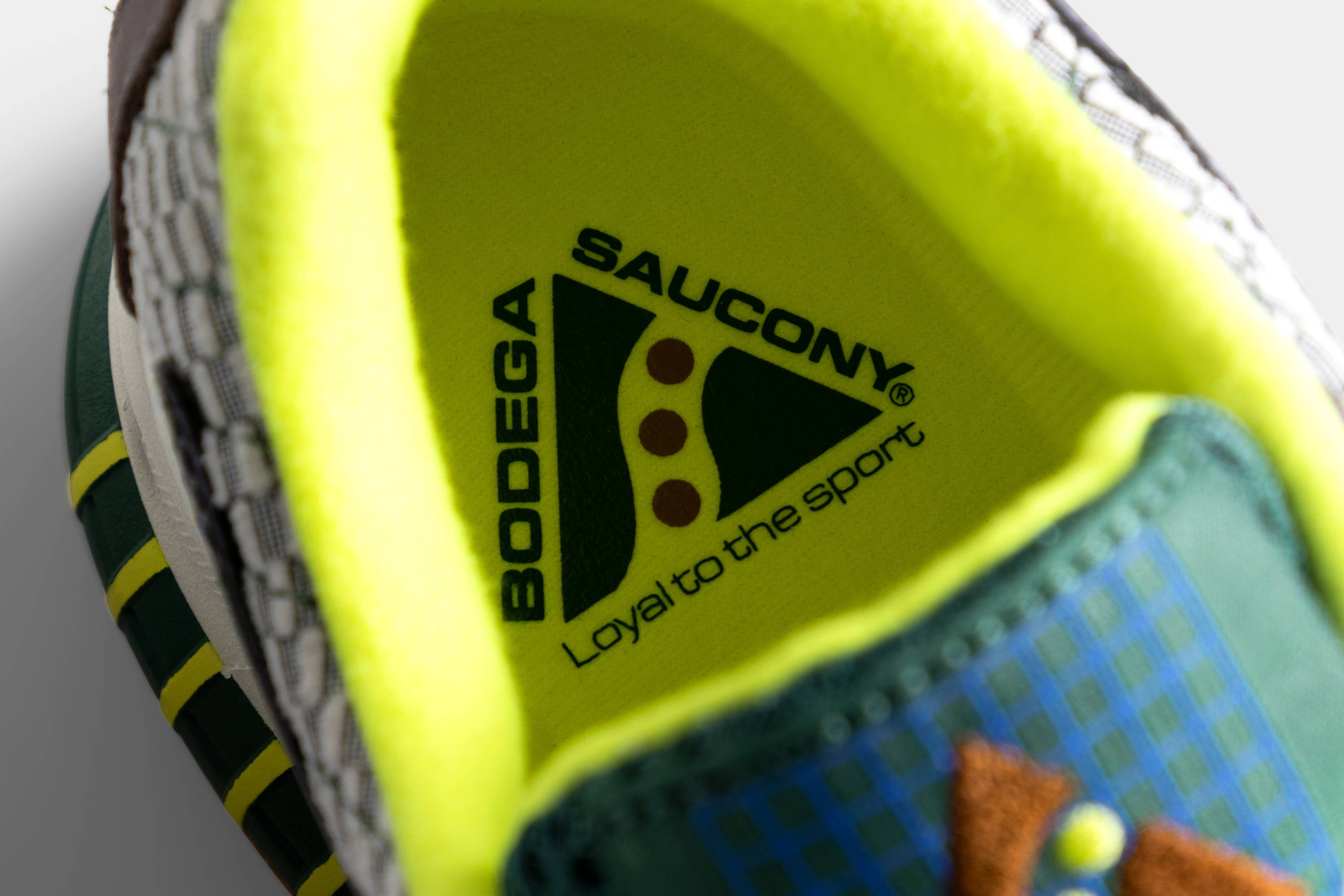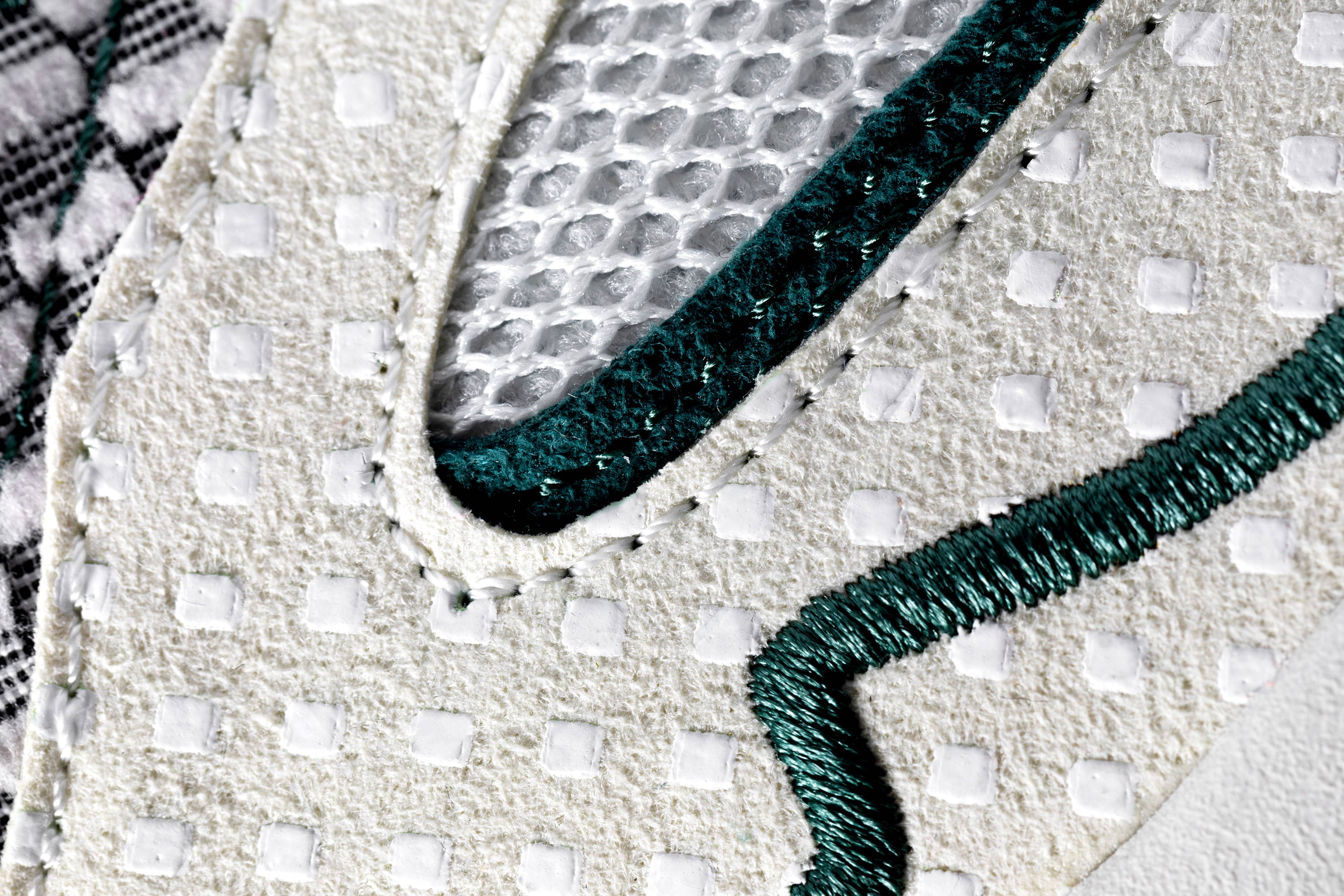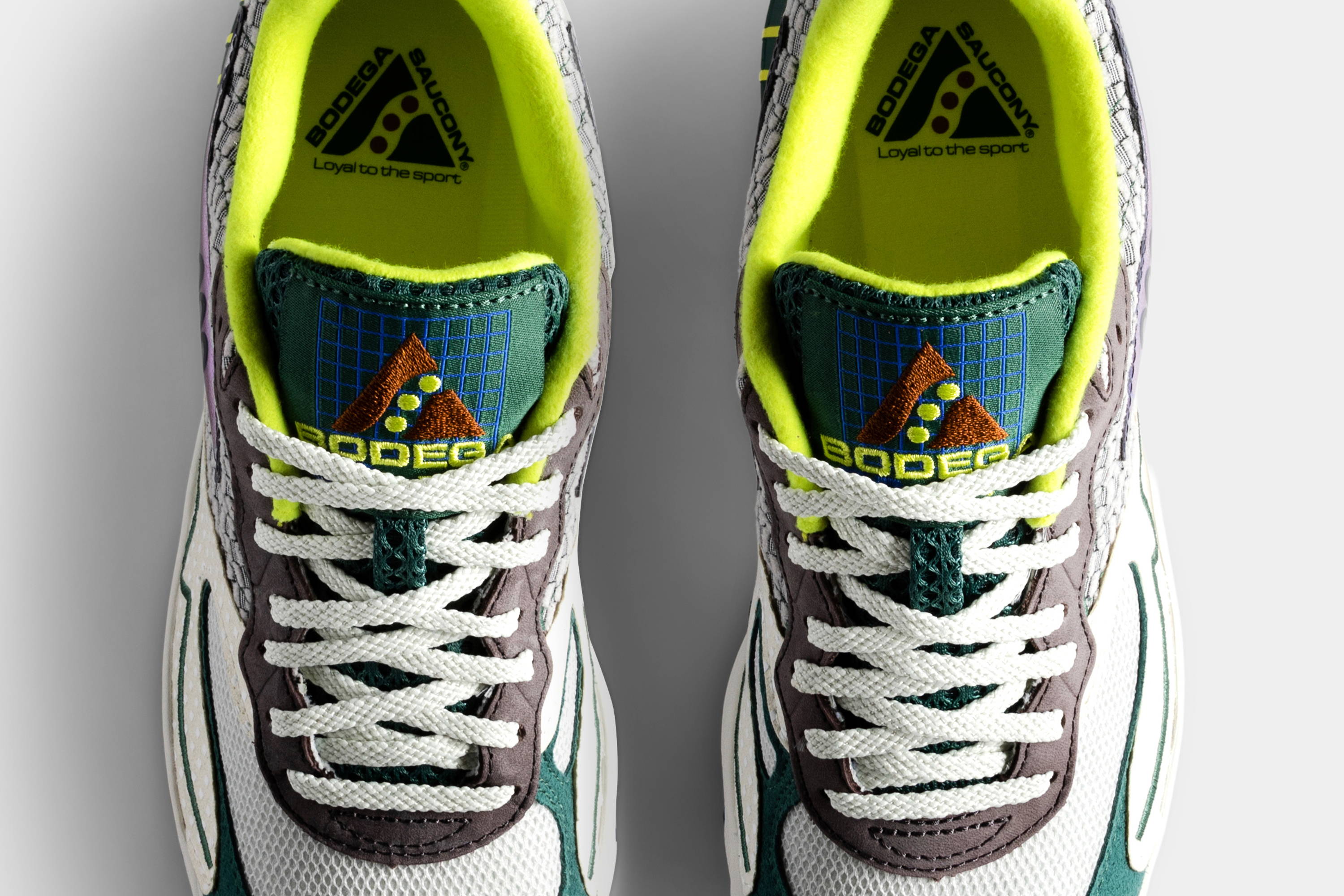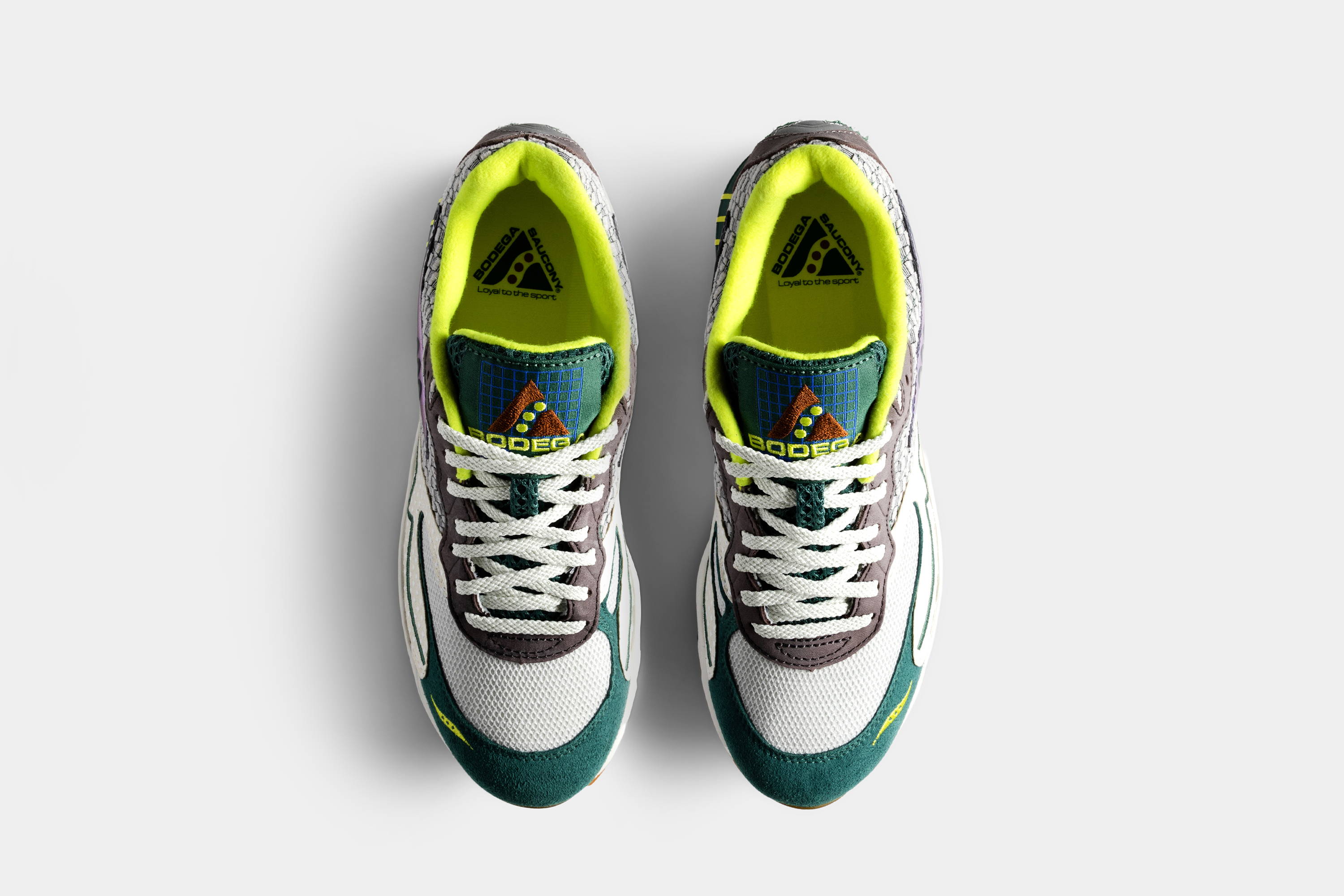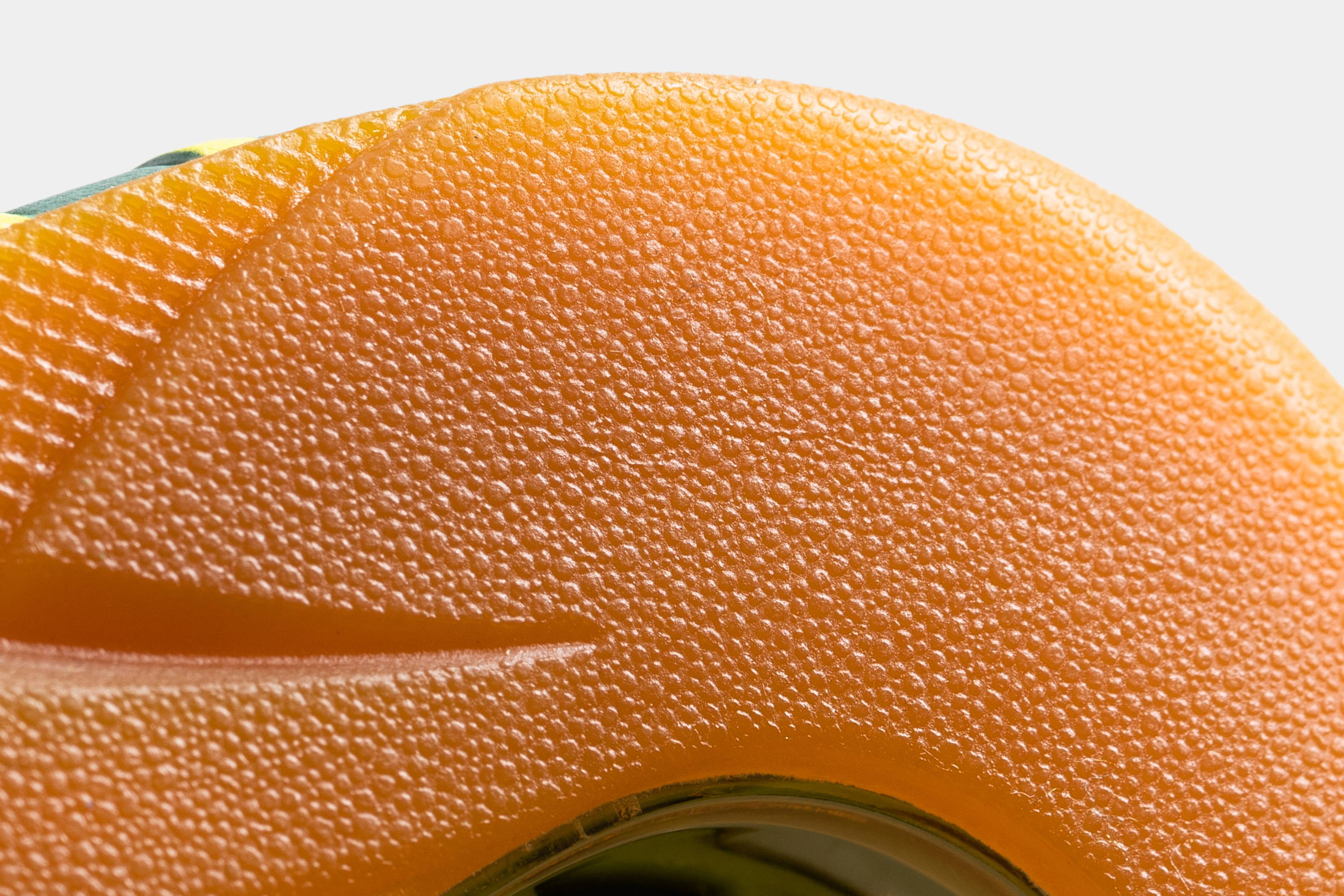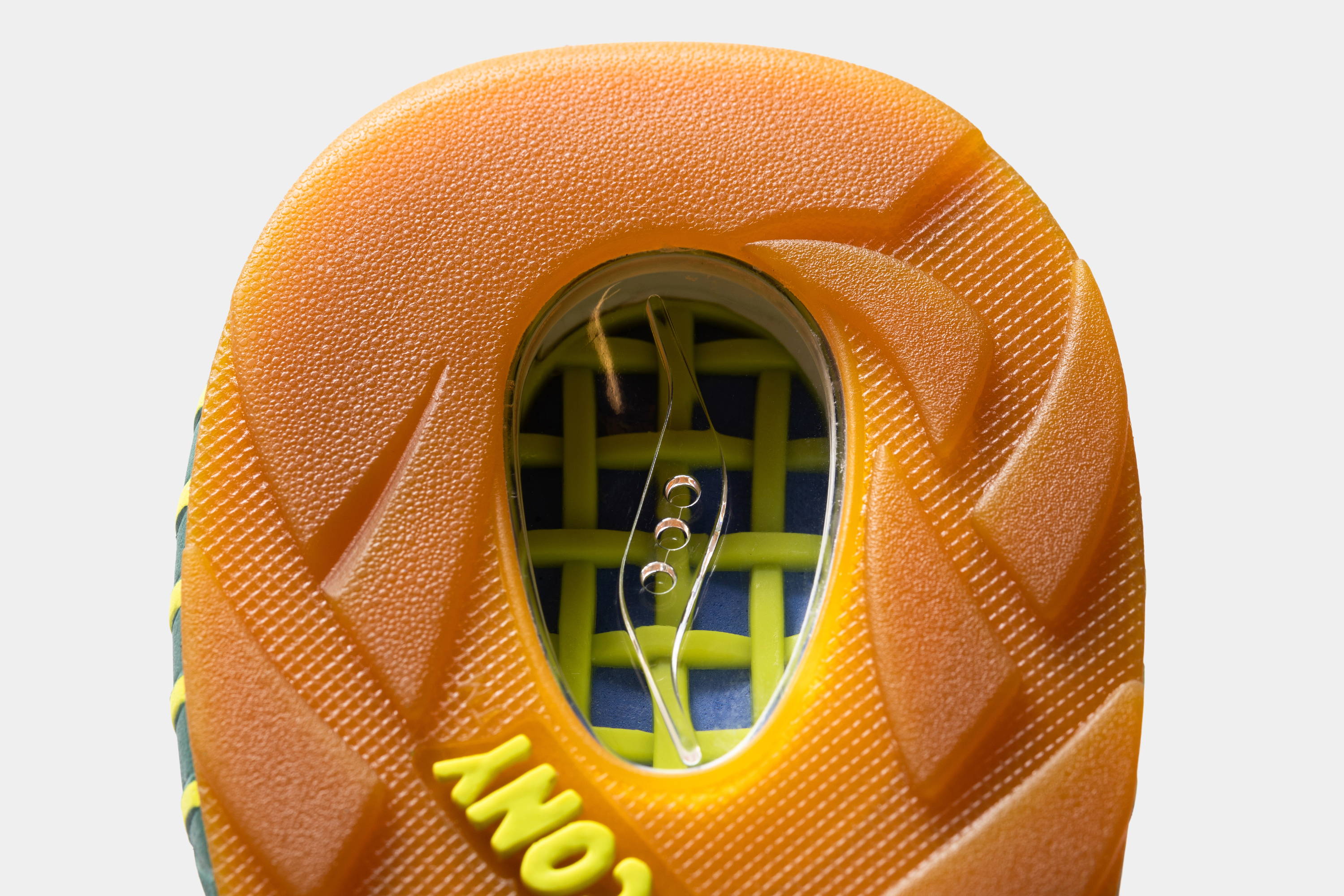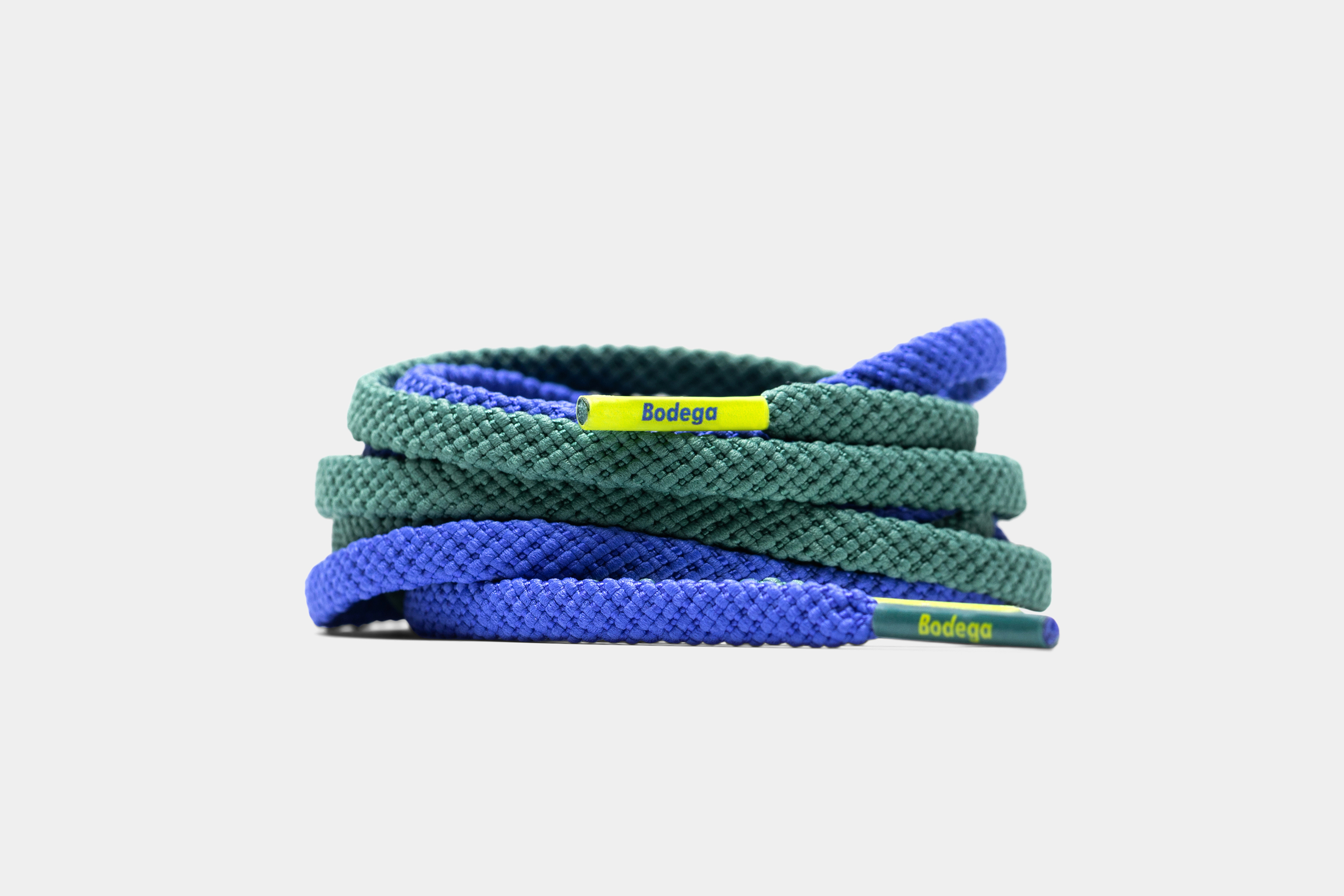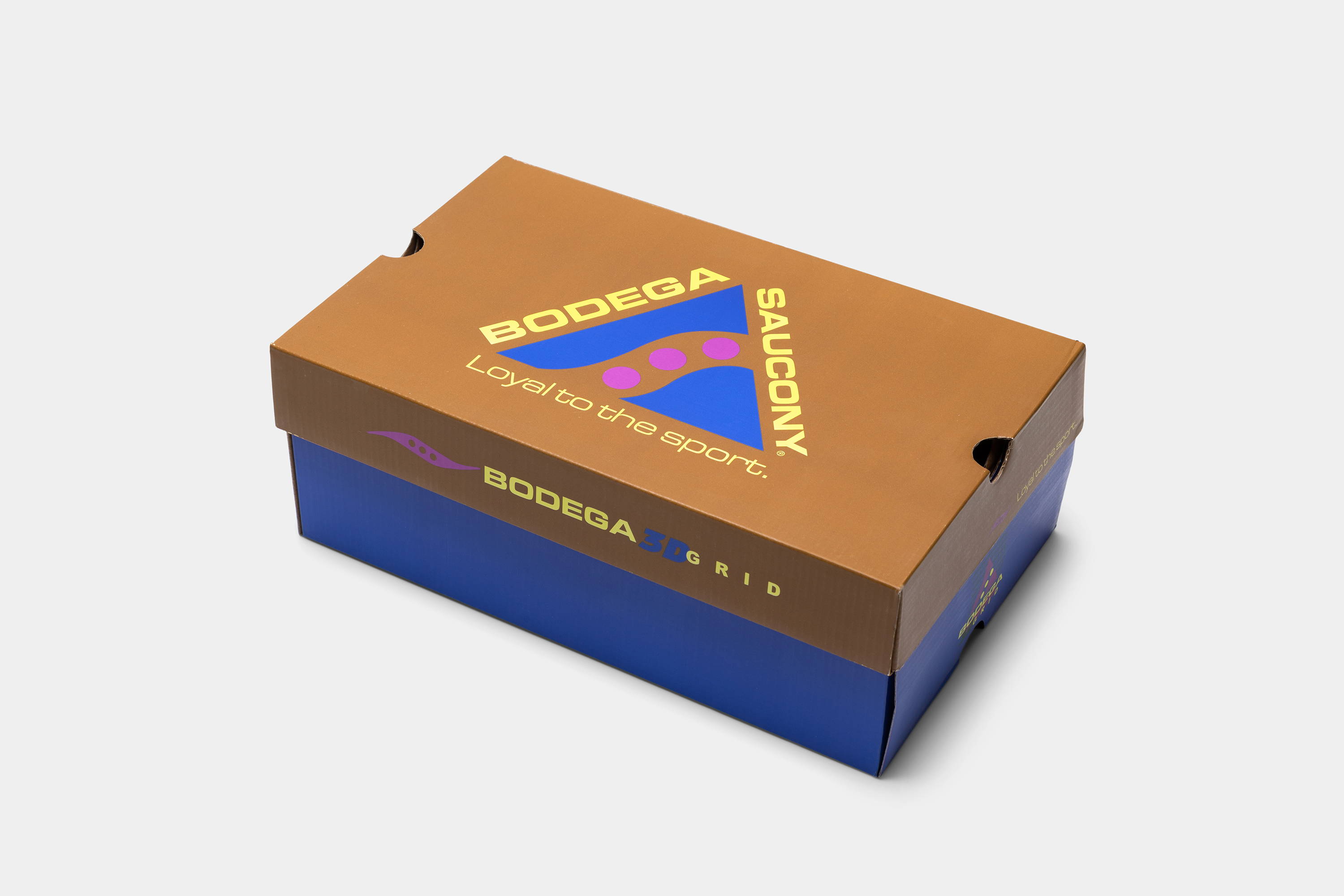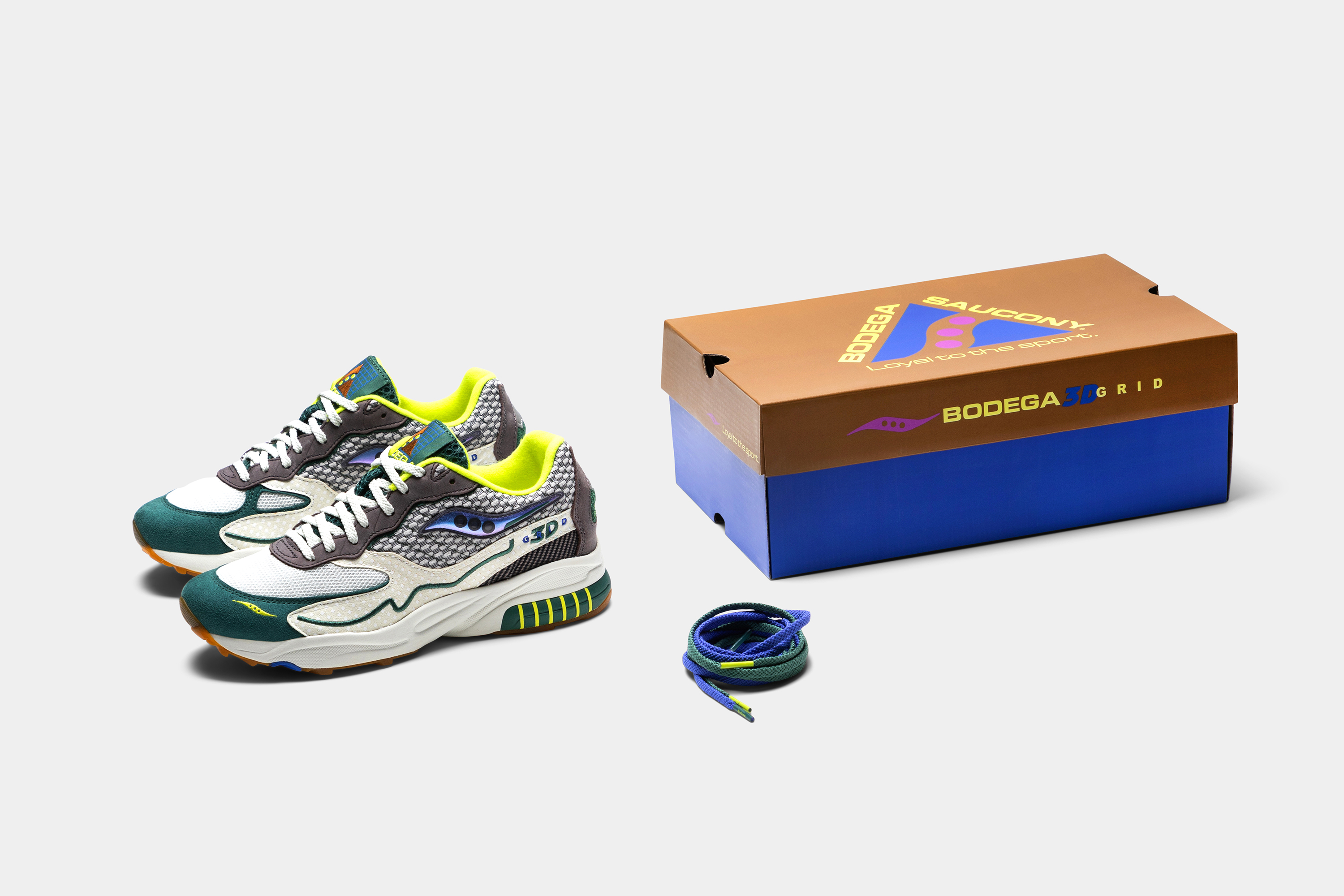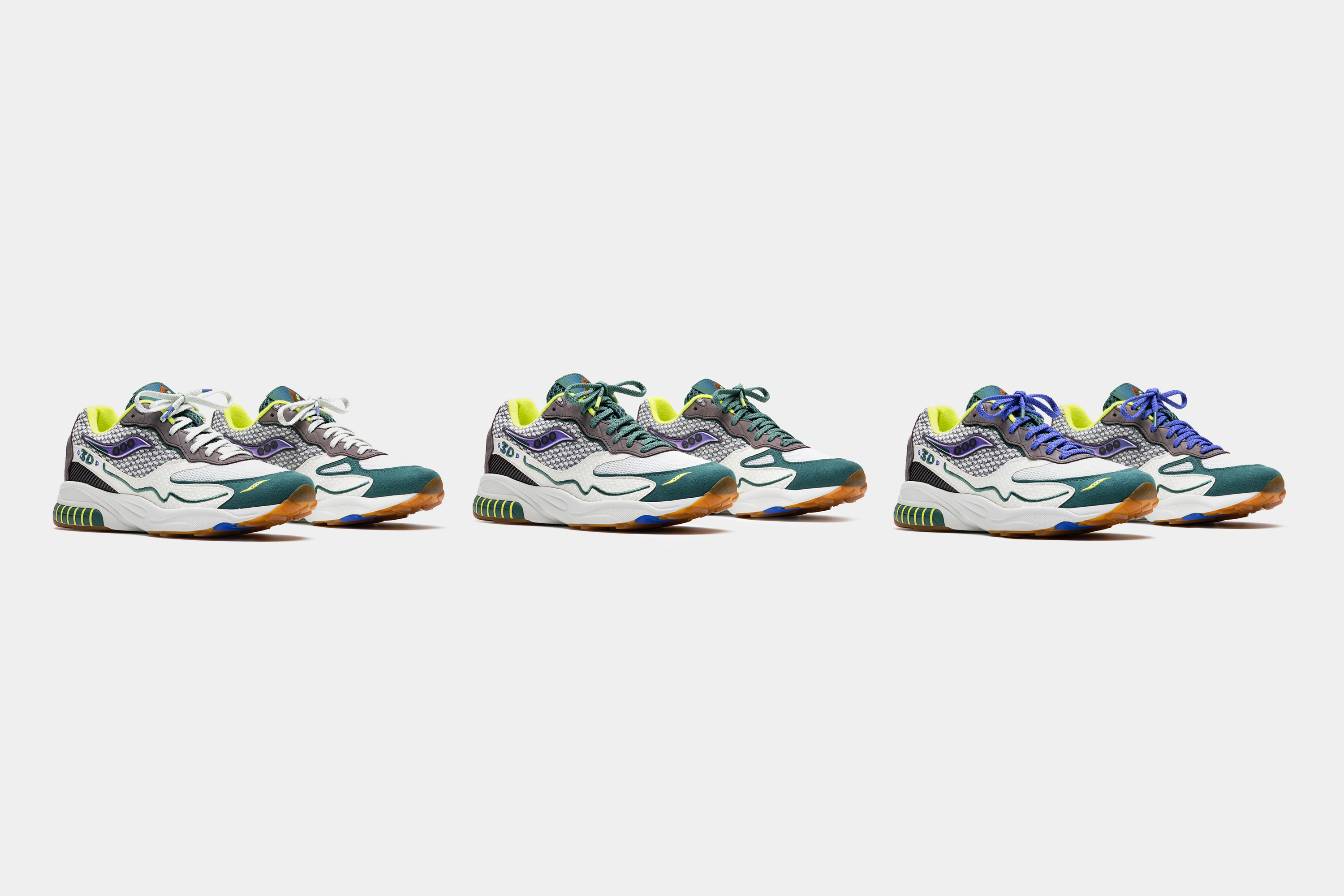 Release Info: Saturday, January 21, 2023
Available online at 12pm EST and in-store at both our Boston and Los Angeles locations on a first come, first served basis.