When you live in a city long enough you start to notice the layering at play.
On the surface level, there are the tourist hotspots, historic landmarks, and green spaces that are impossible to miss. However, as the sun sets and the Air Stream convoy plugs 'Home' into Maps, the city transforms and a whole new landscape quietly unfolds. One that is hidden in plain sight, nearly impossible to see unless you seek it out or stumble upon it. And unlike the city in the sunlight, there is no playbook to follow after-hours which means the possibilities are endless - if you know where to look.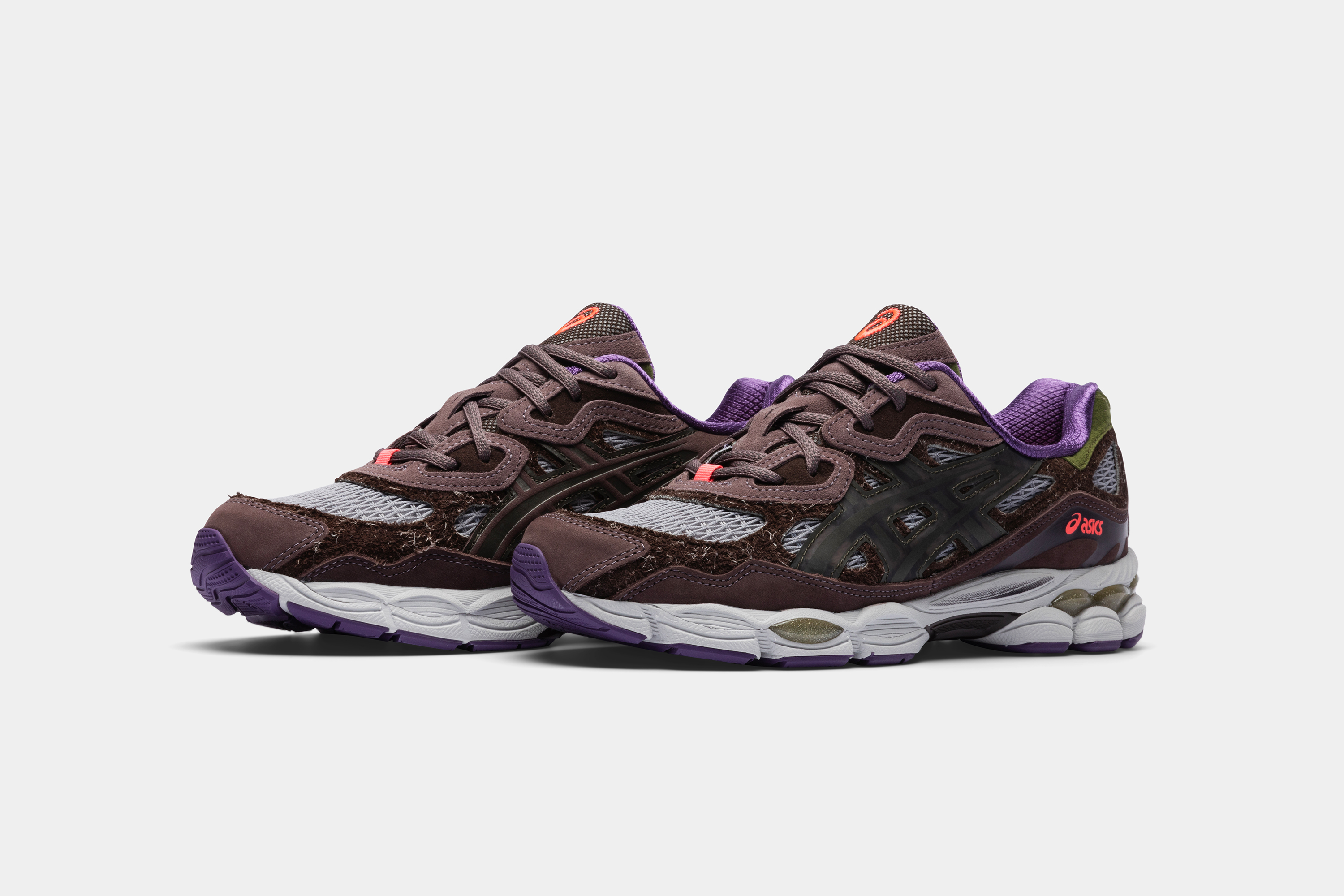 Through our latest collaboration with ASICS, we help introduce their latest performance running style, the GEL-NYC and embrace everything it stands for through a celebration of city life after dark. Cutting through the noise, our GEL-NYC serves as a wearable metro card, made for leaving no stone unturned in the pursuit of anything from late-night food spots, word-of-mouth speakeasies, underground shows, and anything else you can think of happening when no one is looking. And as the moon and the sun trade places and it's time to duck out before a new fleet of $1 buses touch down, they'll get you home as planning for the next night is already underway.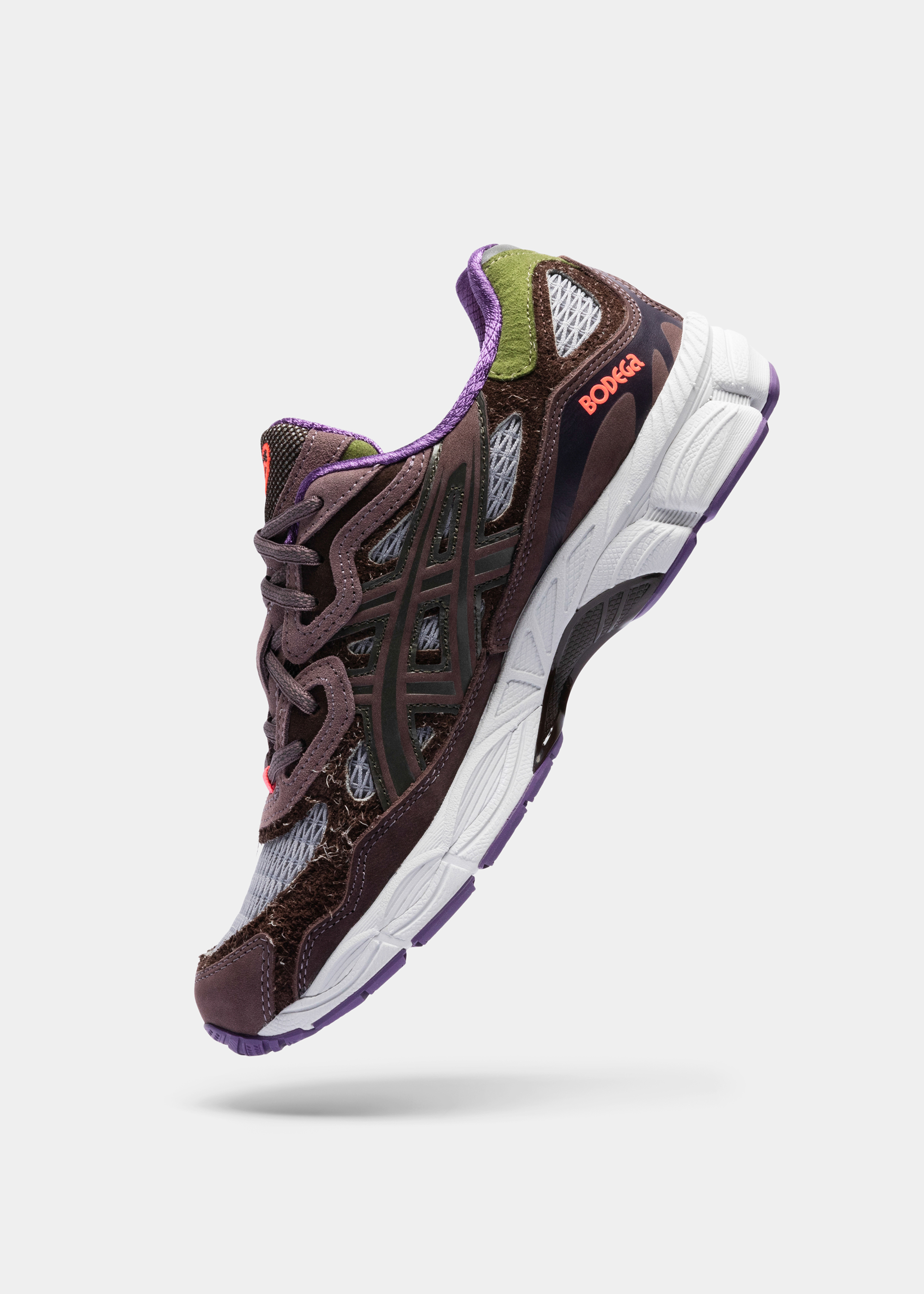 Like any place worth its weight in melting pots, our GEL-NYC is all about weaving an eclectic mix of materials into a unified design. Kicked off with Nubuck Leather paneling supported by a Suede underlay, smooth and rough textures build a visual pop. Peeling back another layer reveals a macro-mesh center, knit in a diamond pattern before translucent ASICS stripe branding brings it all together. And don't forget the reflective detailing and synthetic diamond knit collar lining to keep you visible and comfortable on the scene late into the night.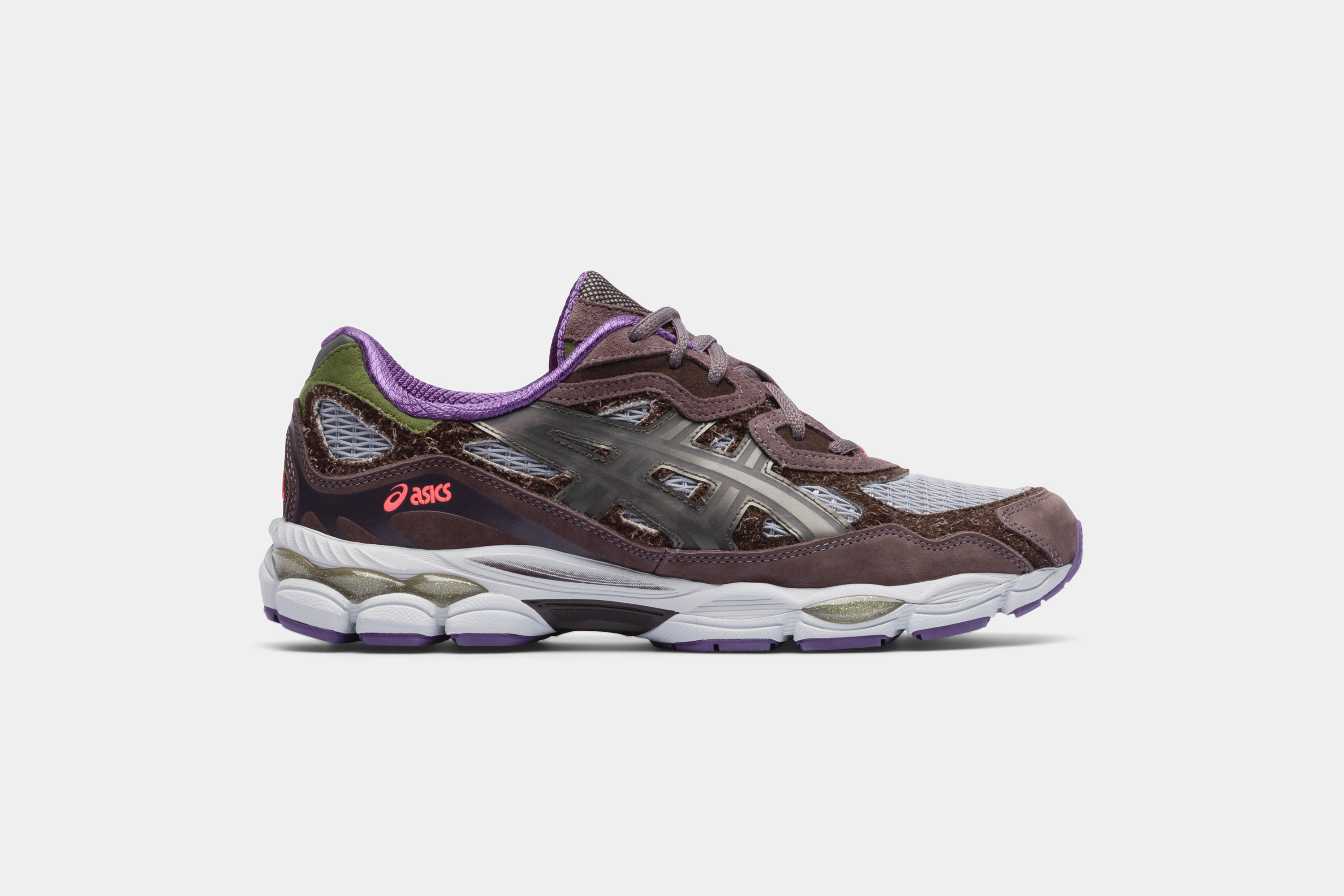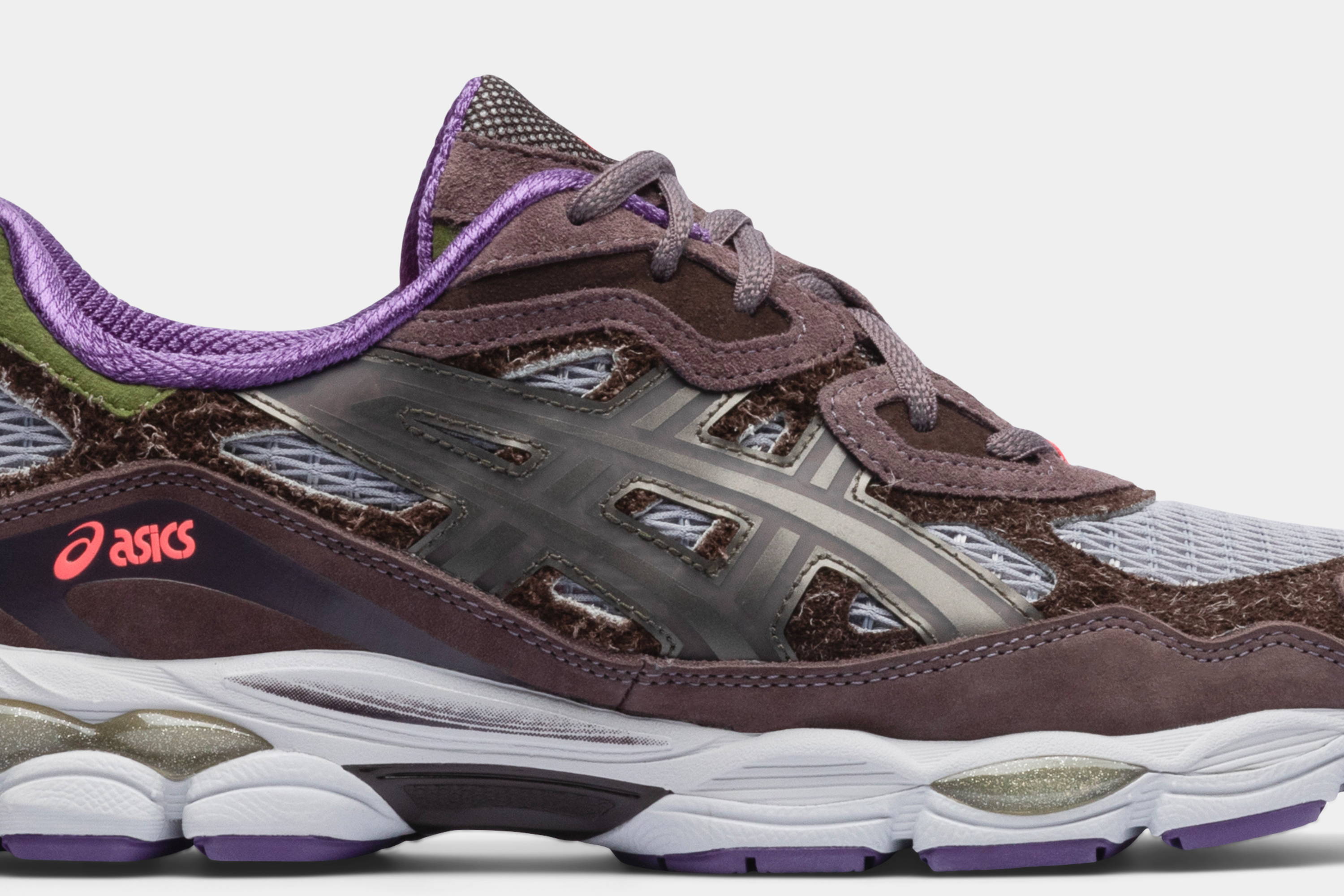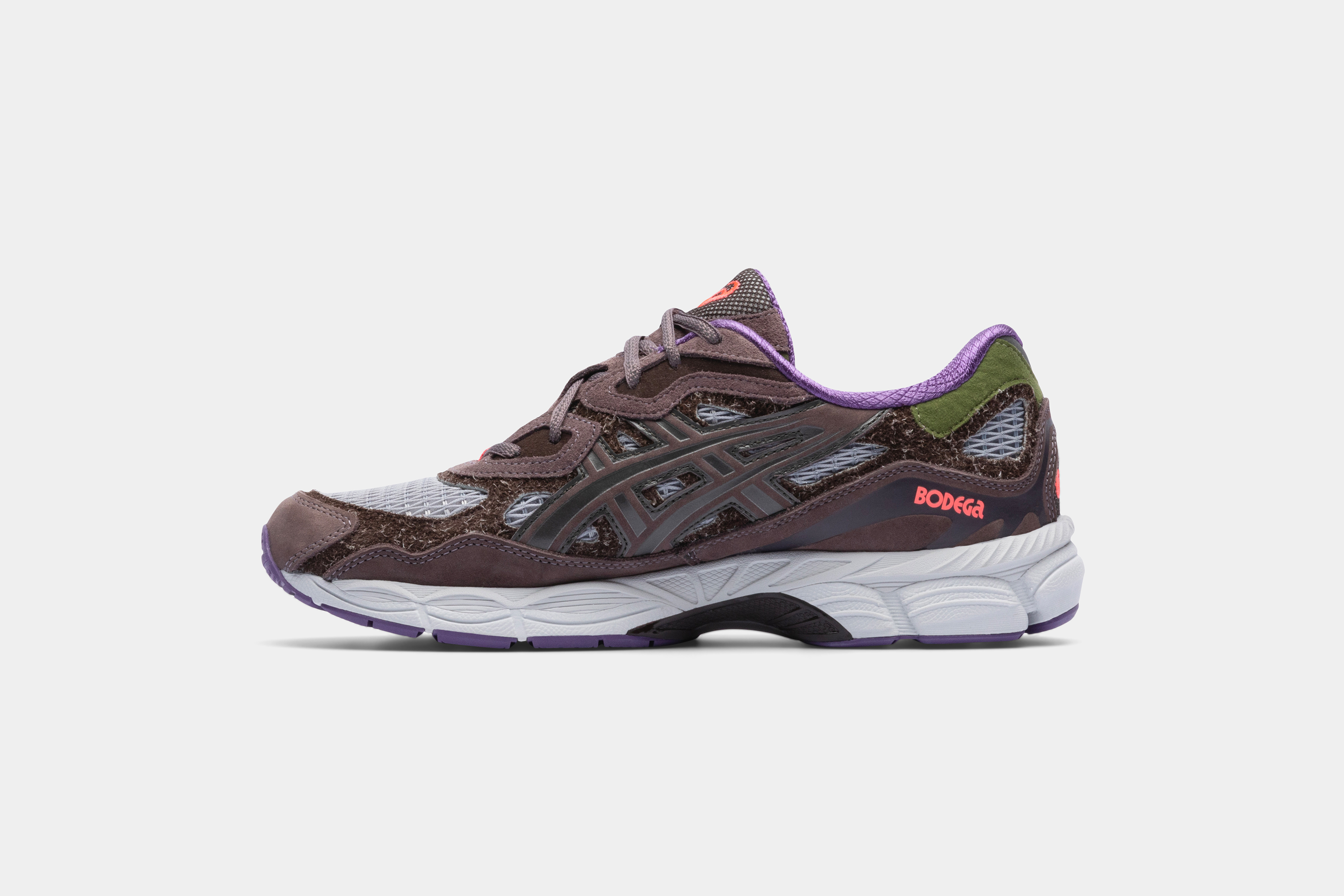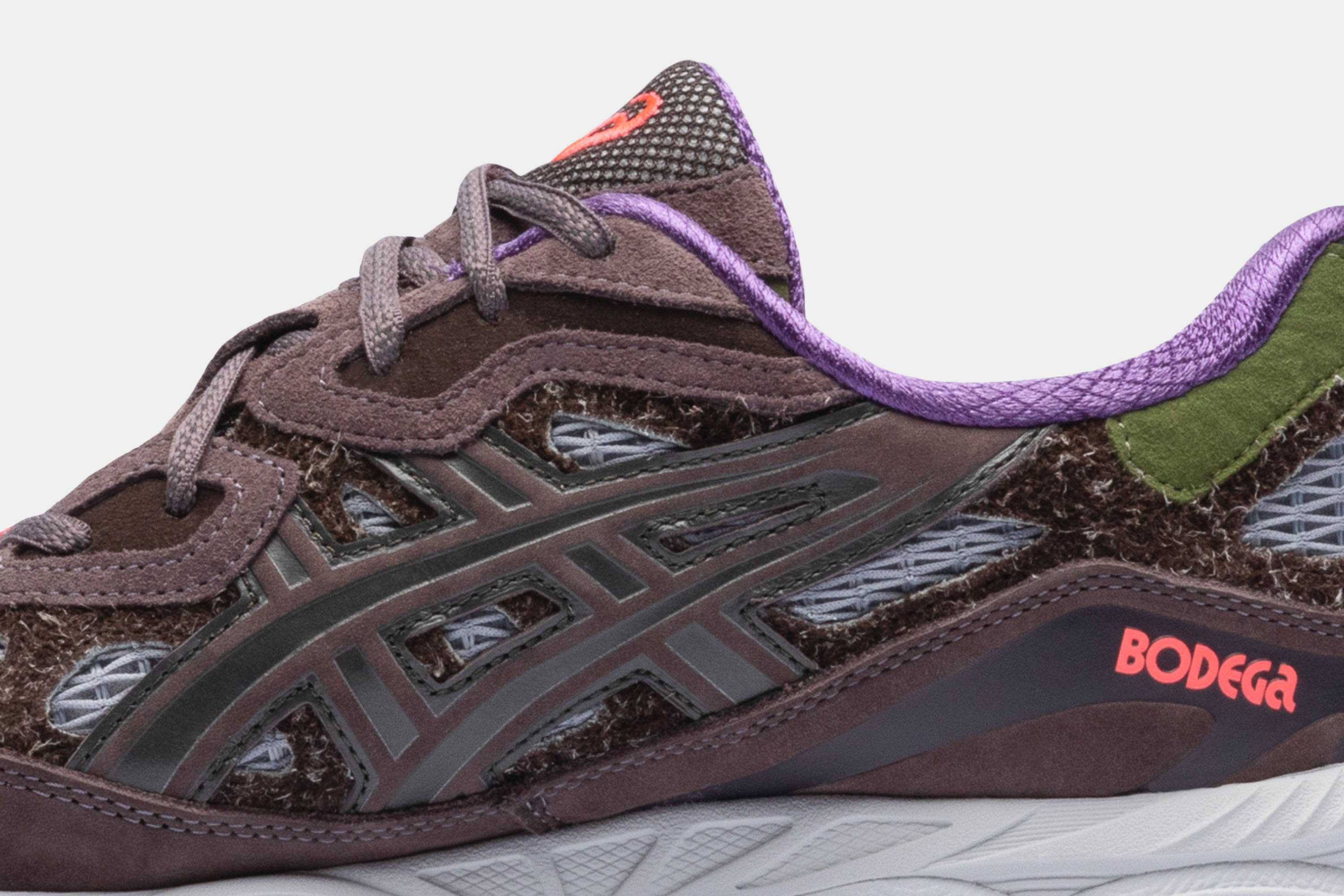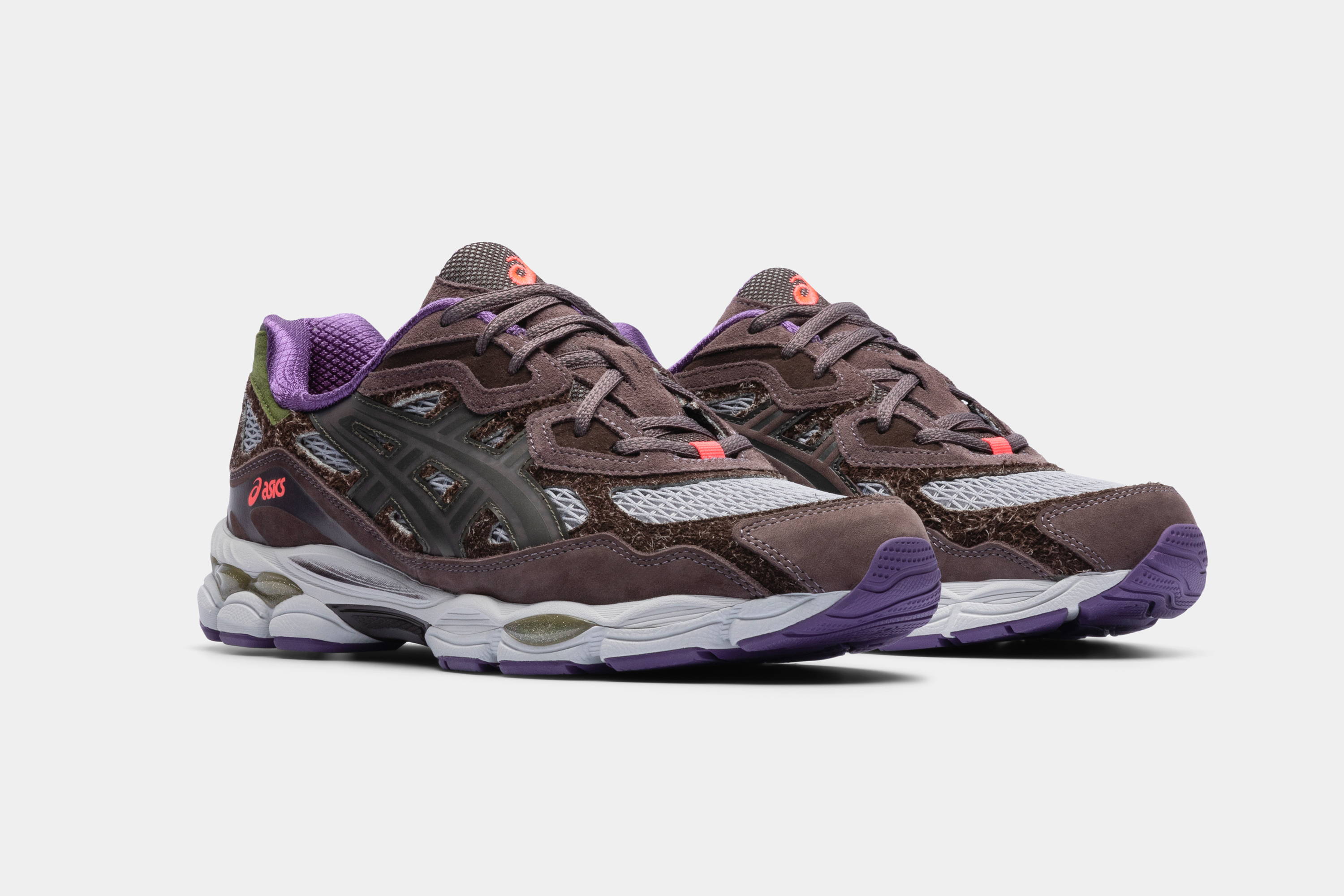 Walking down the steps from the upper to the midsole, you are met with glitter GEL pods in the heel and forefoot which provide an unexpected shimmer as well as a break from the foam perimeter. Closed out with embroidered co-branding on the heel, lateral, and medial sides, as well as the tongue - all in ASICS signature font - never forget who sent you on your merry way.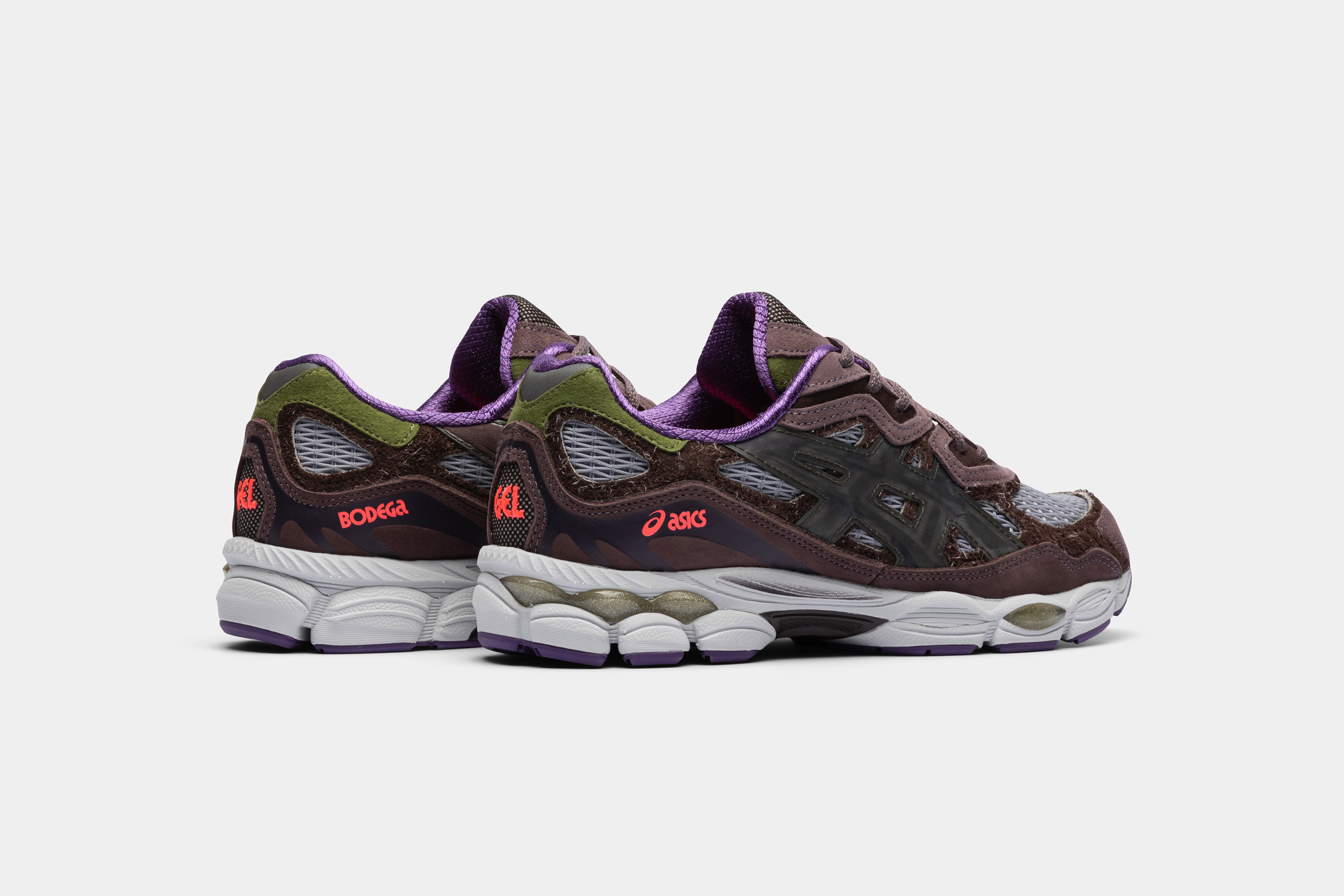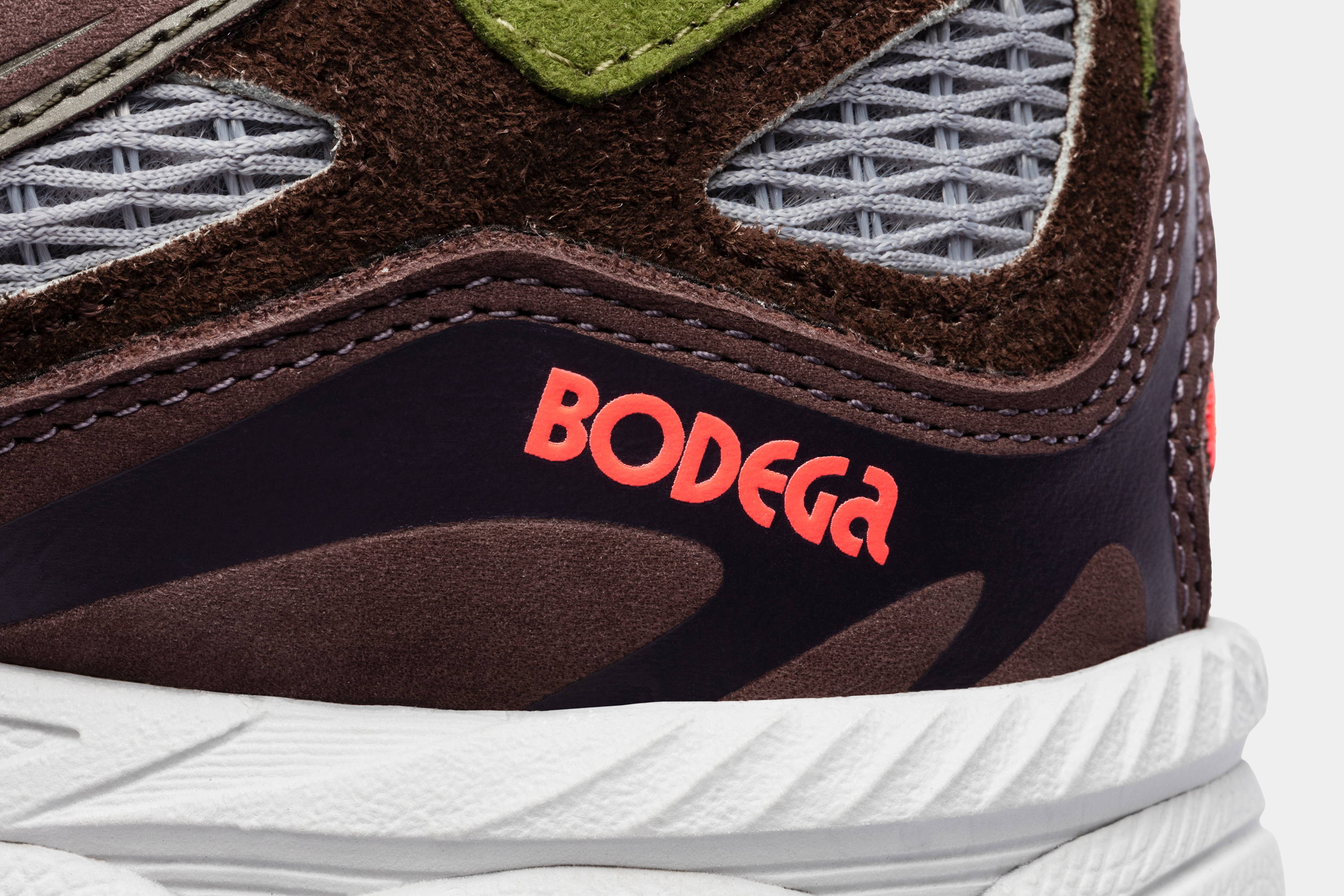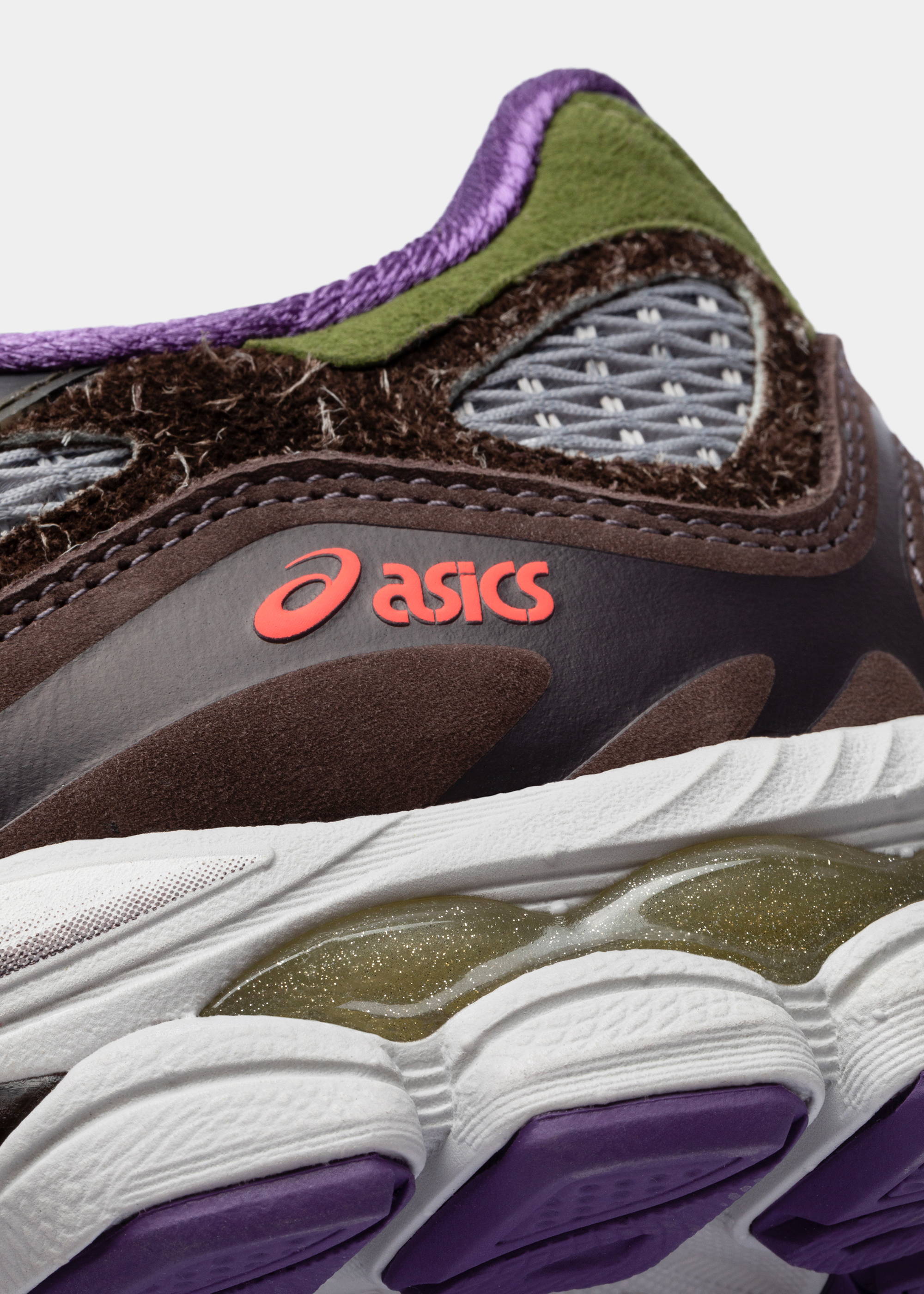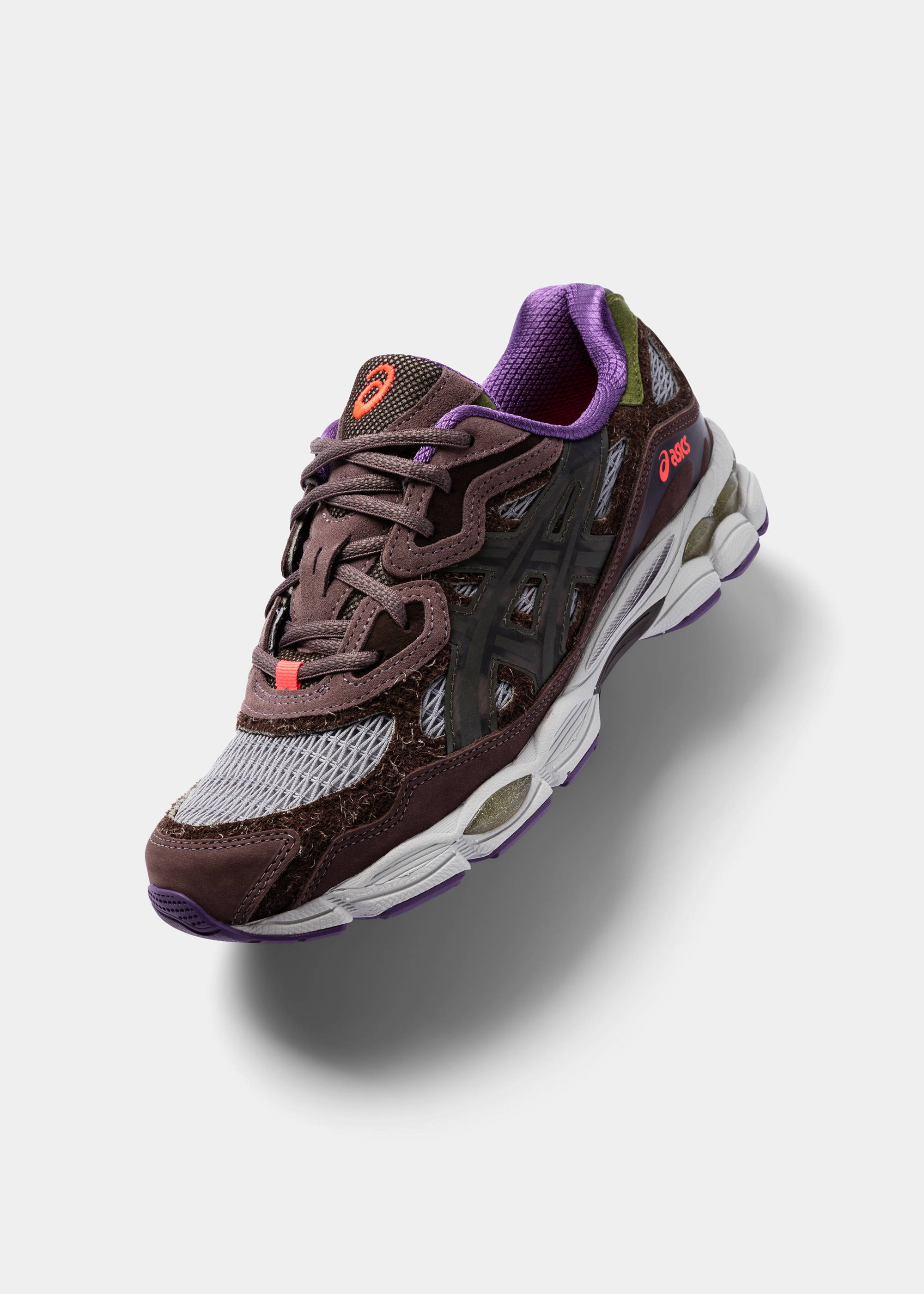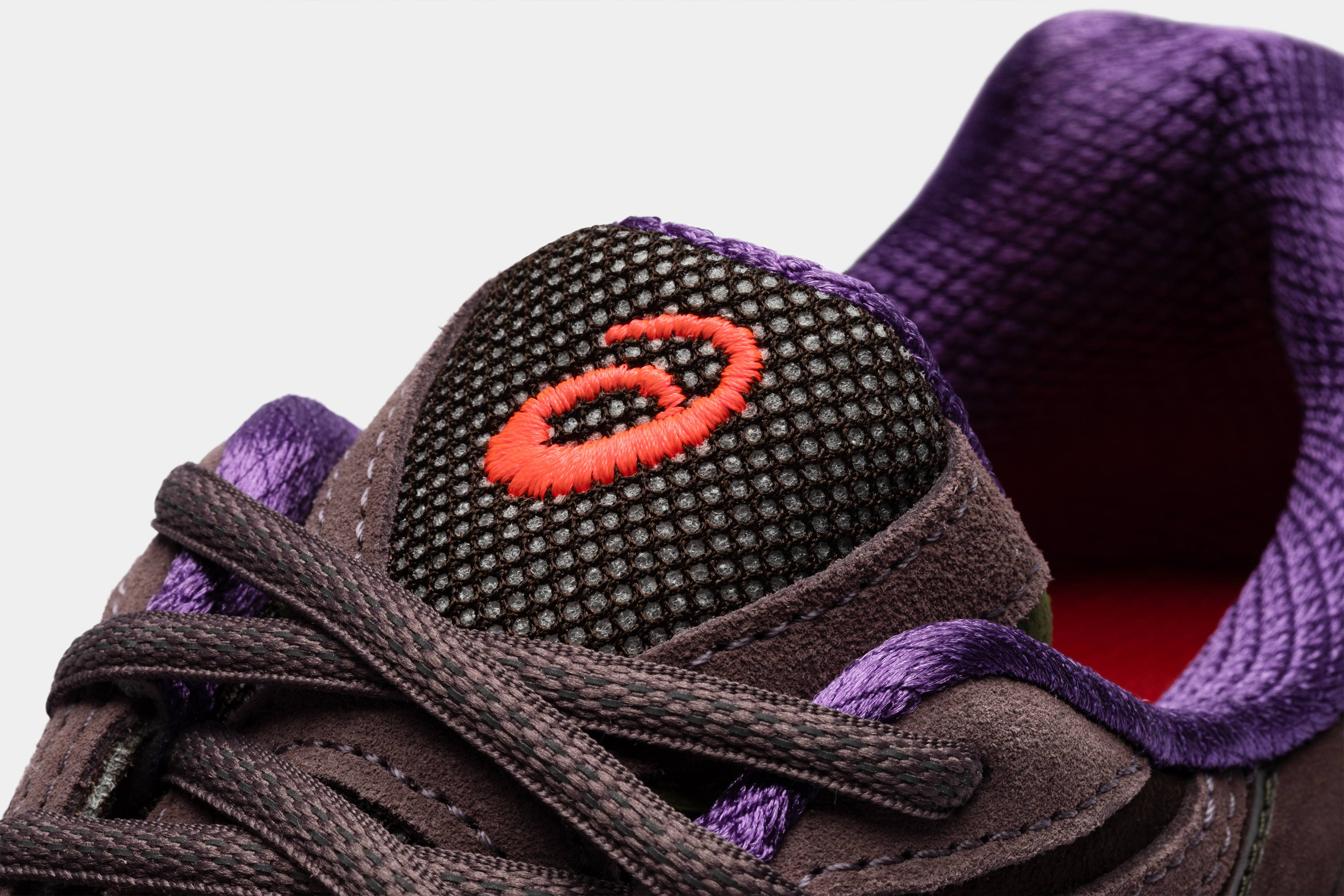 But beyond material makeup and detailing, showing our true colors on this future classic meant fitting it with true colors.
Determined by a faded scheme led by Plum Truffle and Mole, we wanted to shine a light on shades that, although prevalent in day-to-day living, never get a proper shout. Supported by sludgy hits of Caliste Green and bursts of Blazing Coral and Patrician Purple, it's all the chaos of a city block packed into a heritage silhouette, and we wouldn't have it any other way.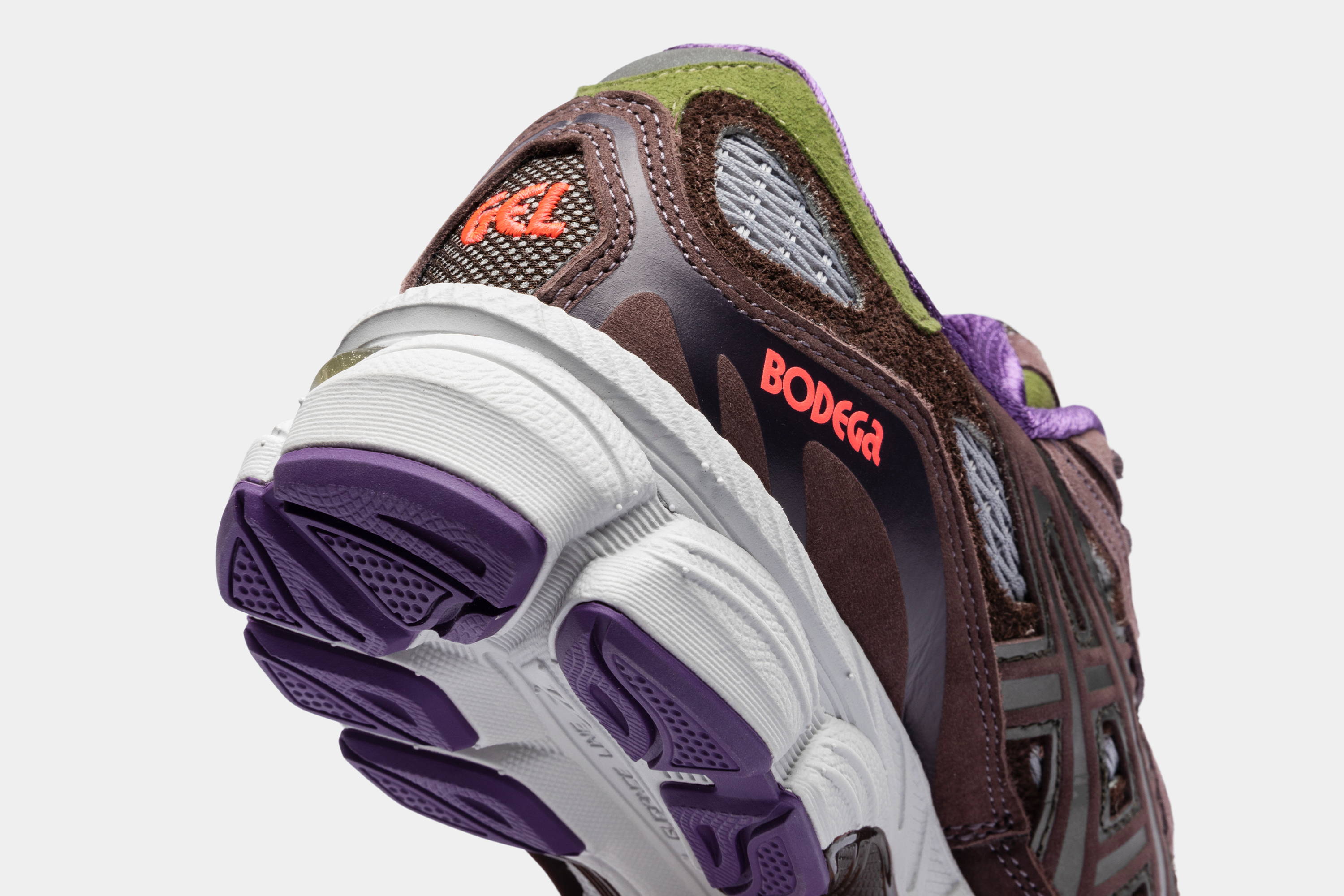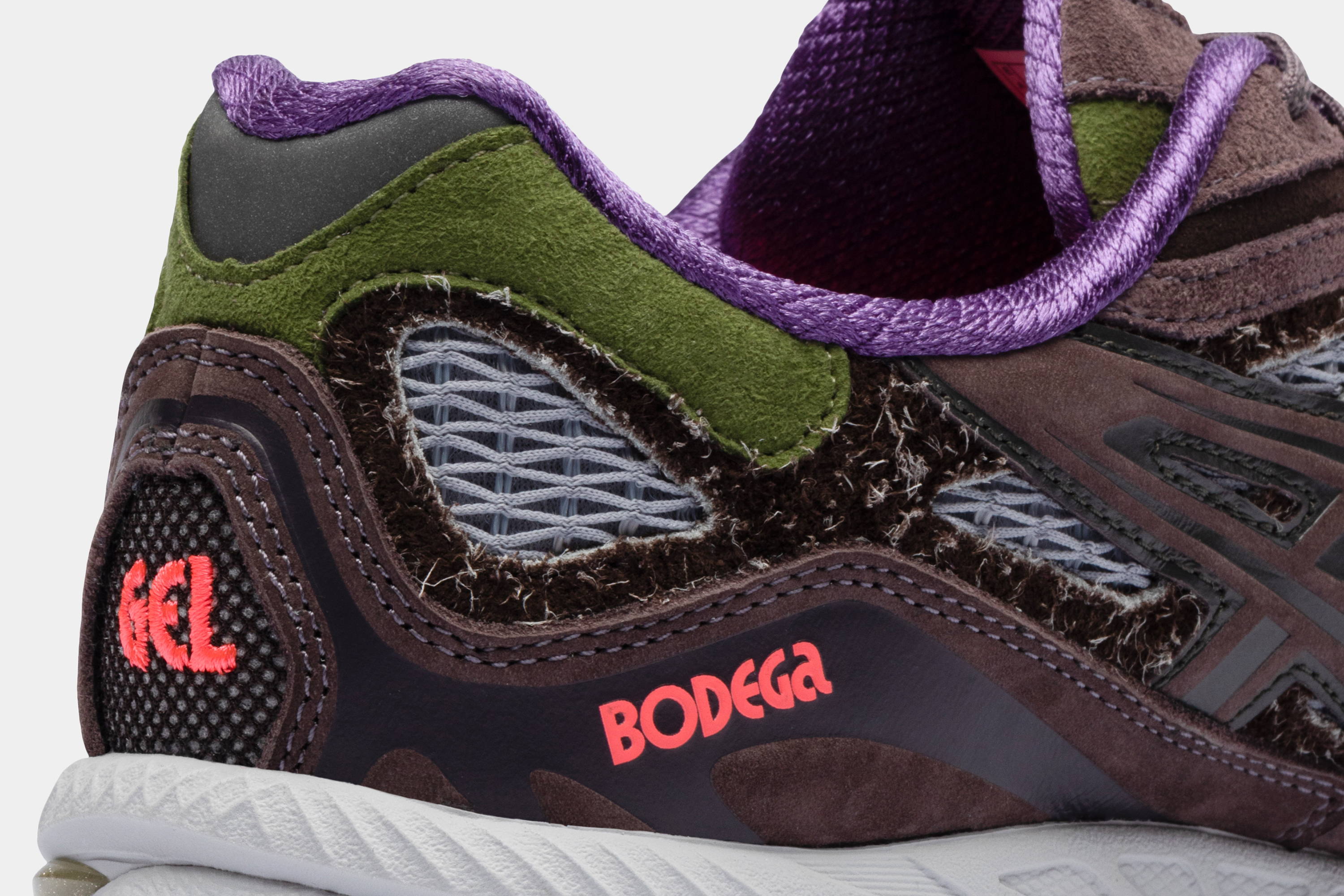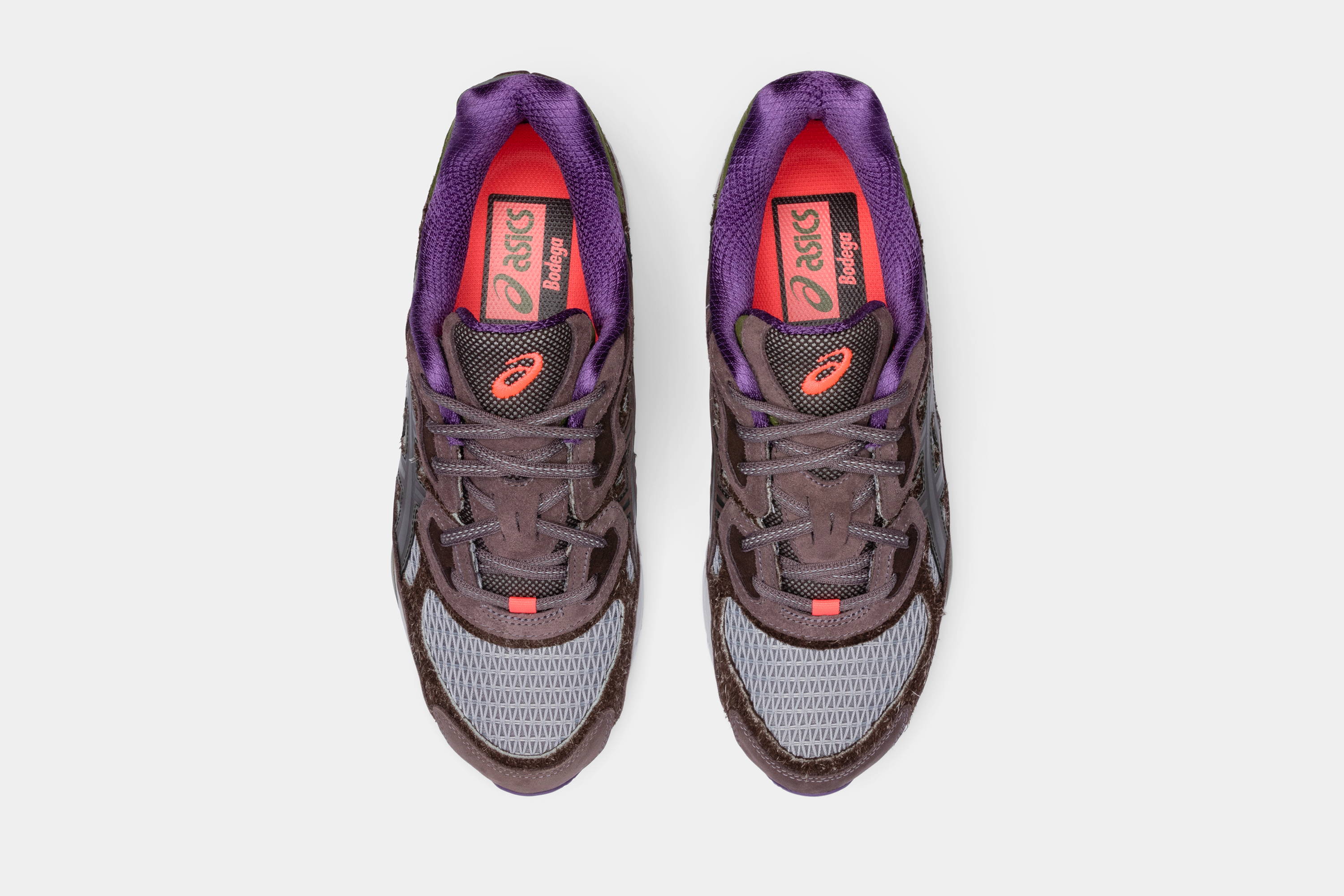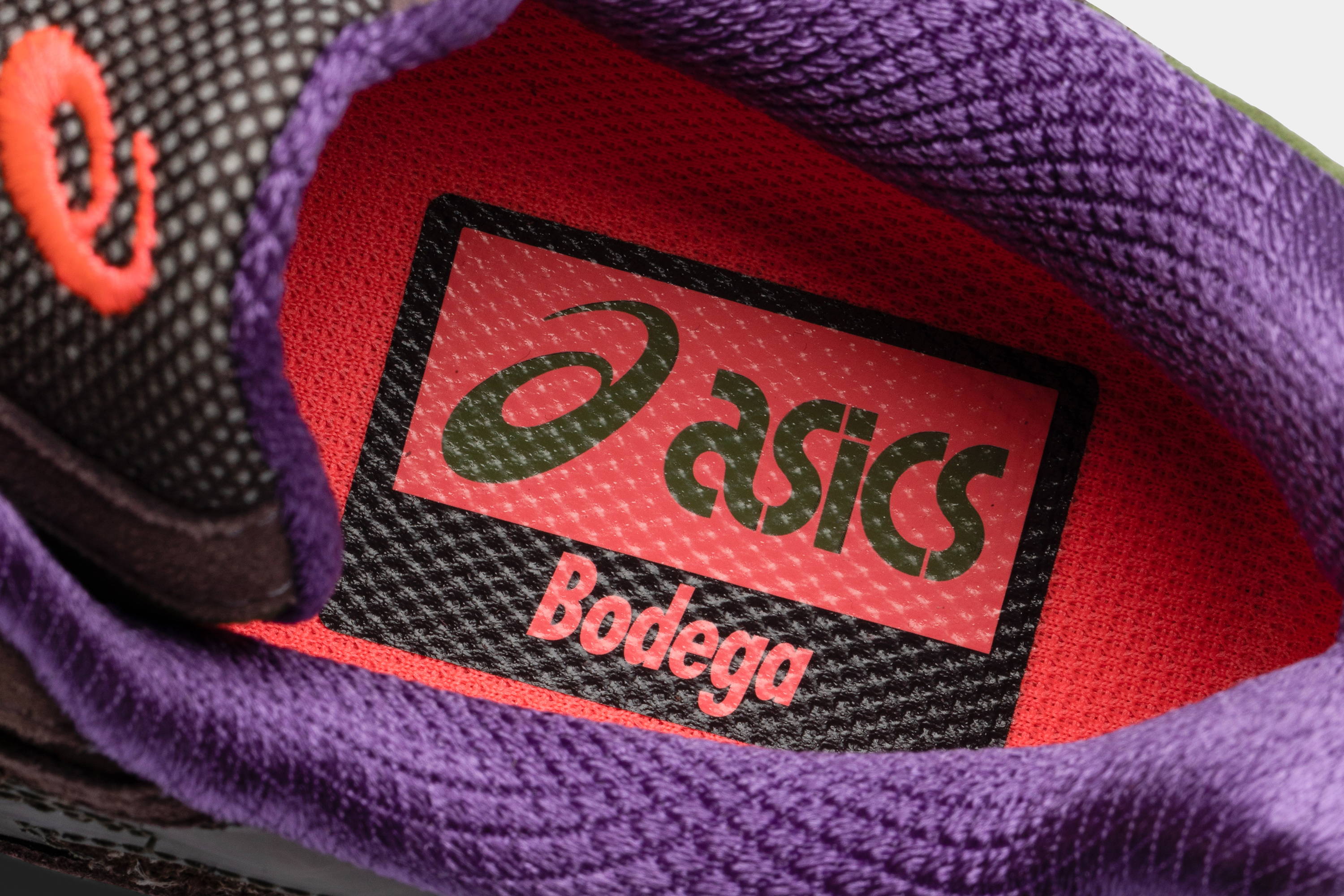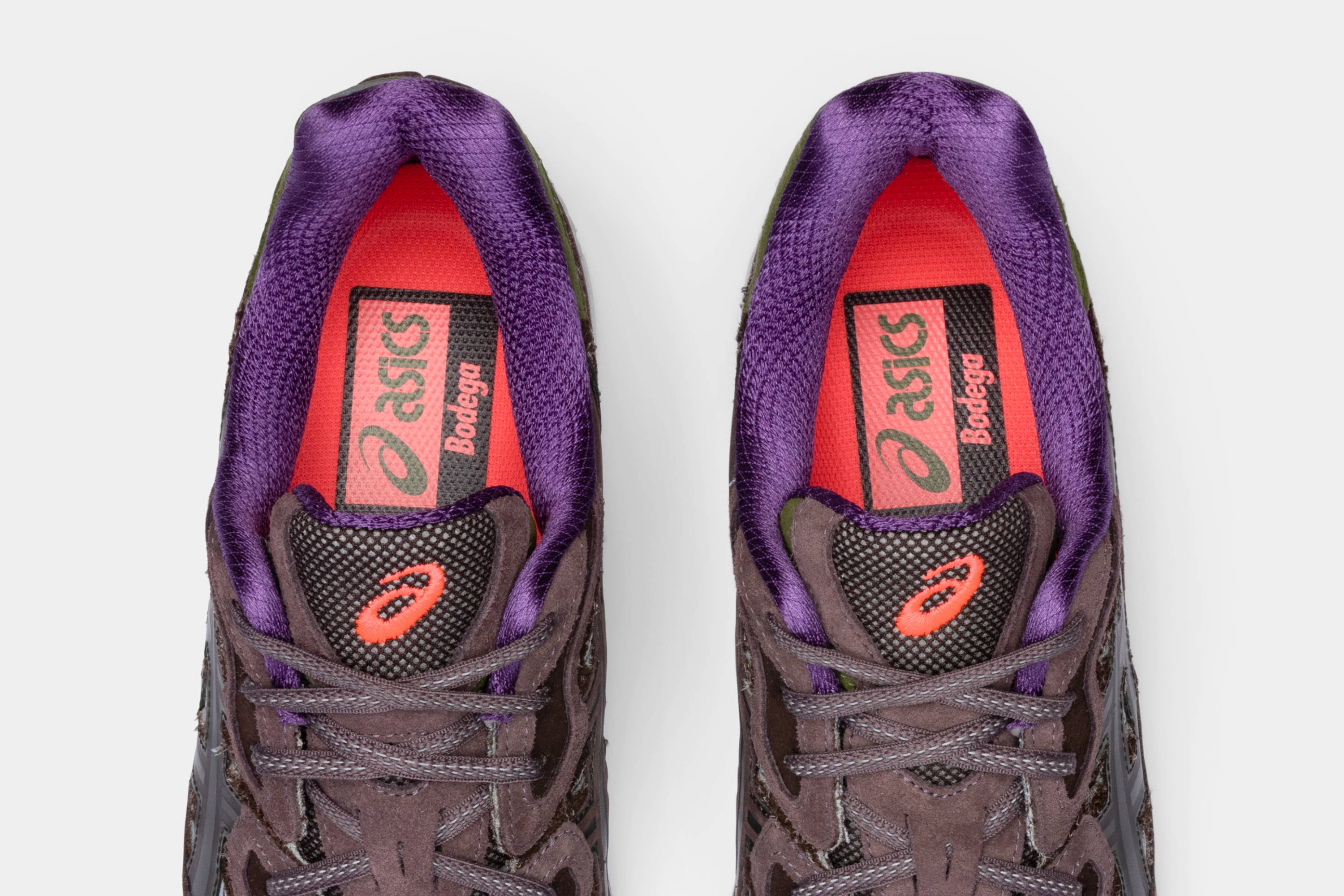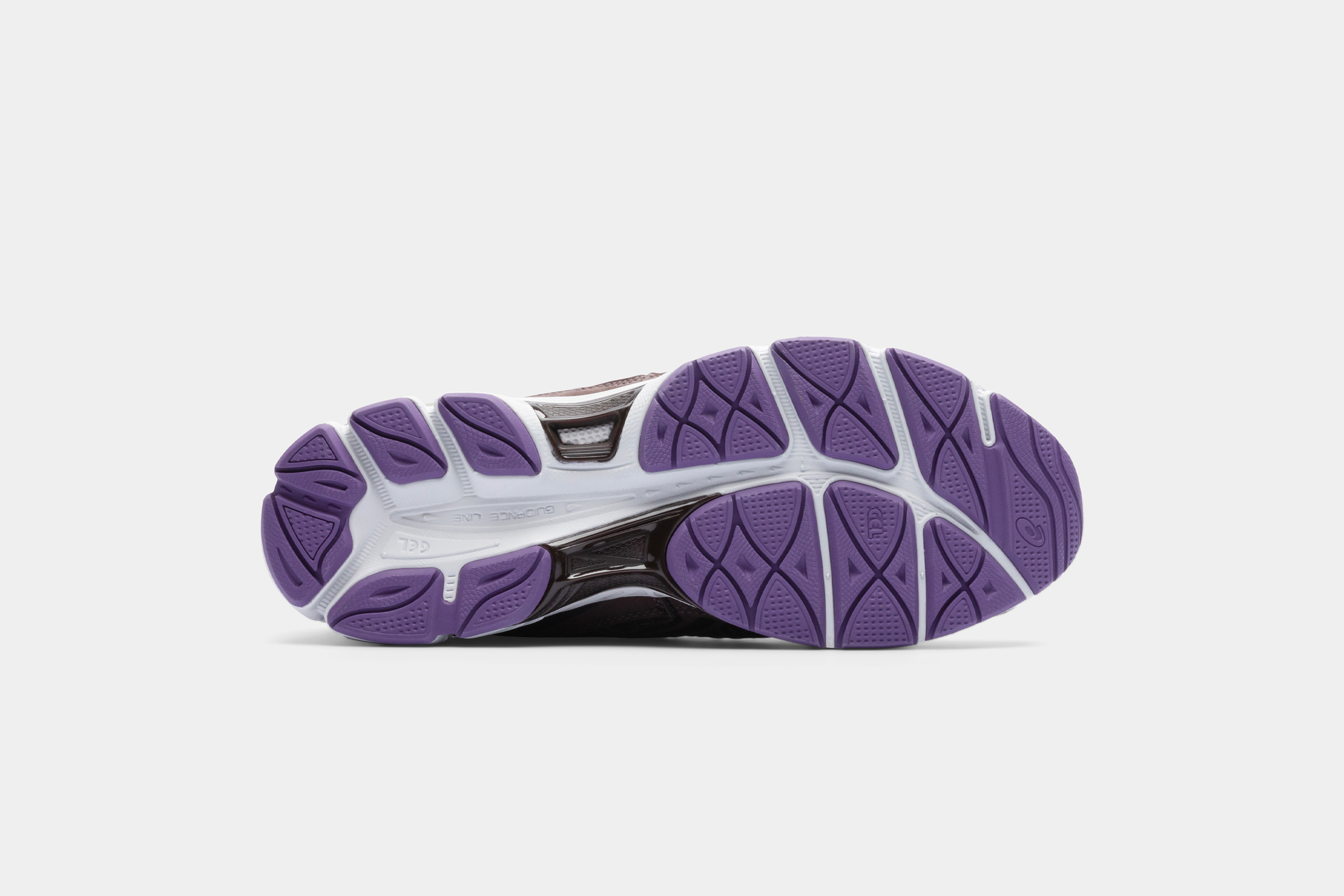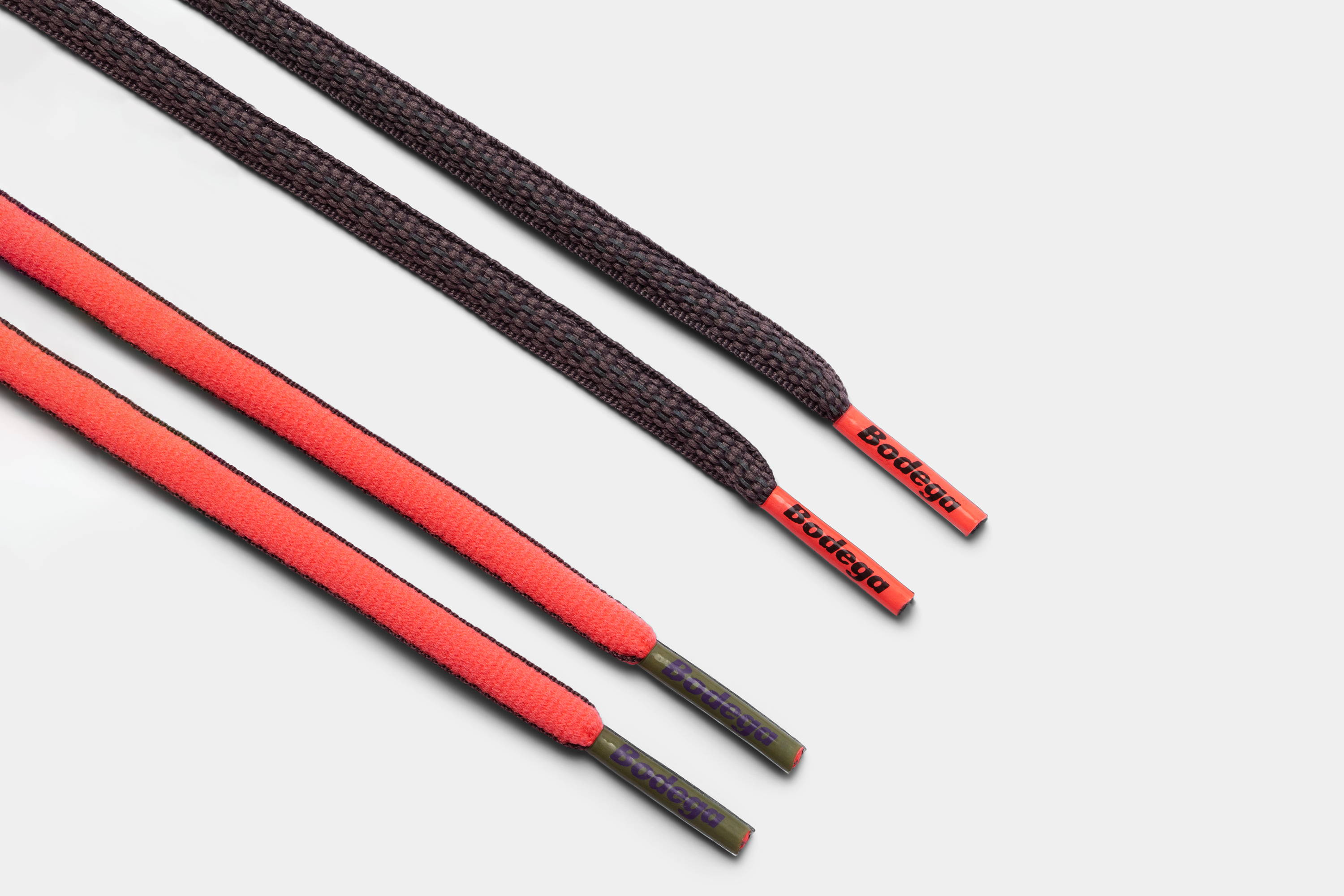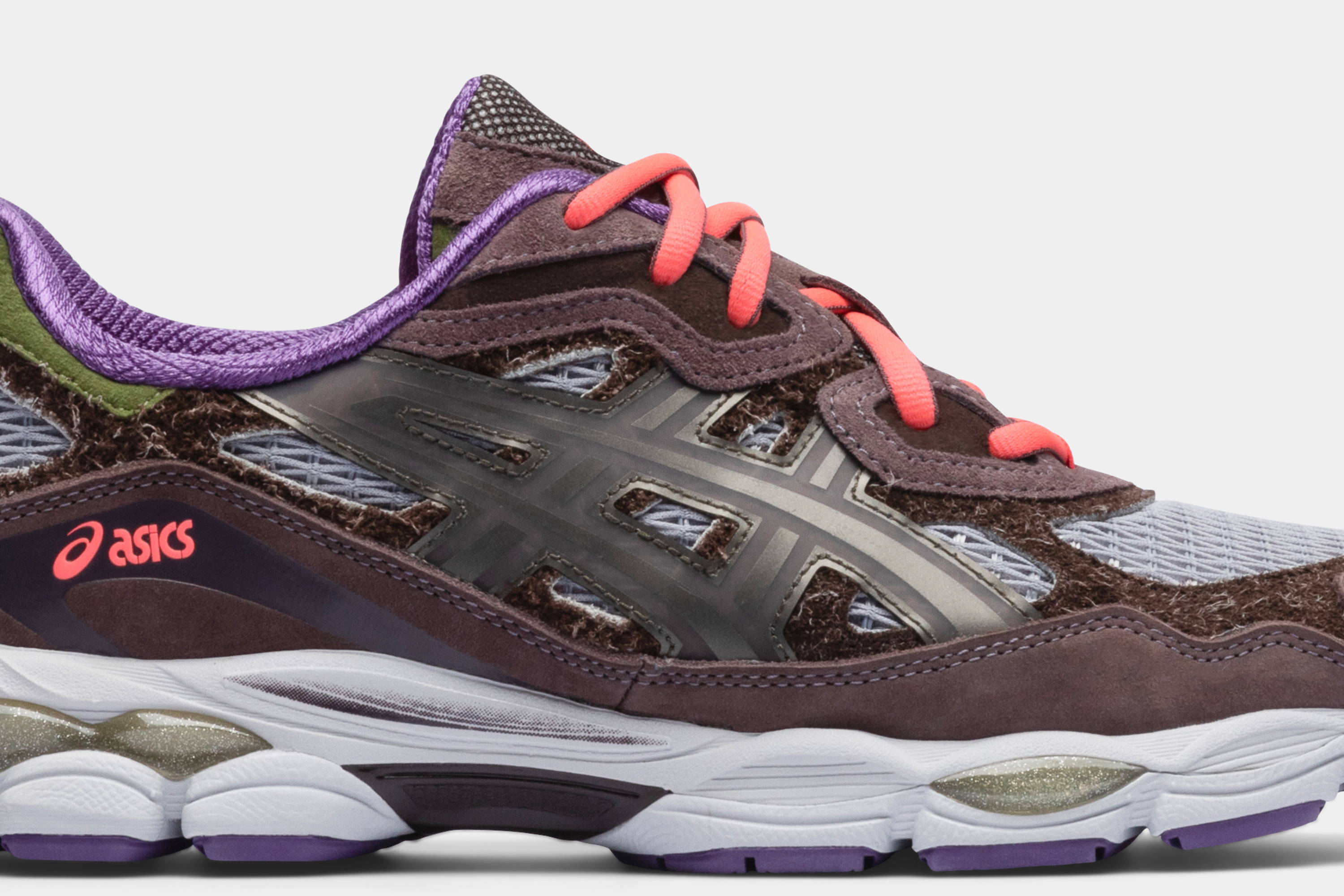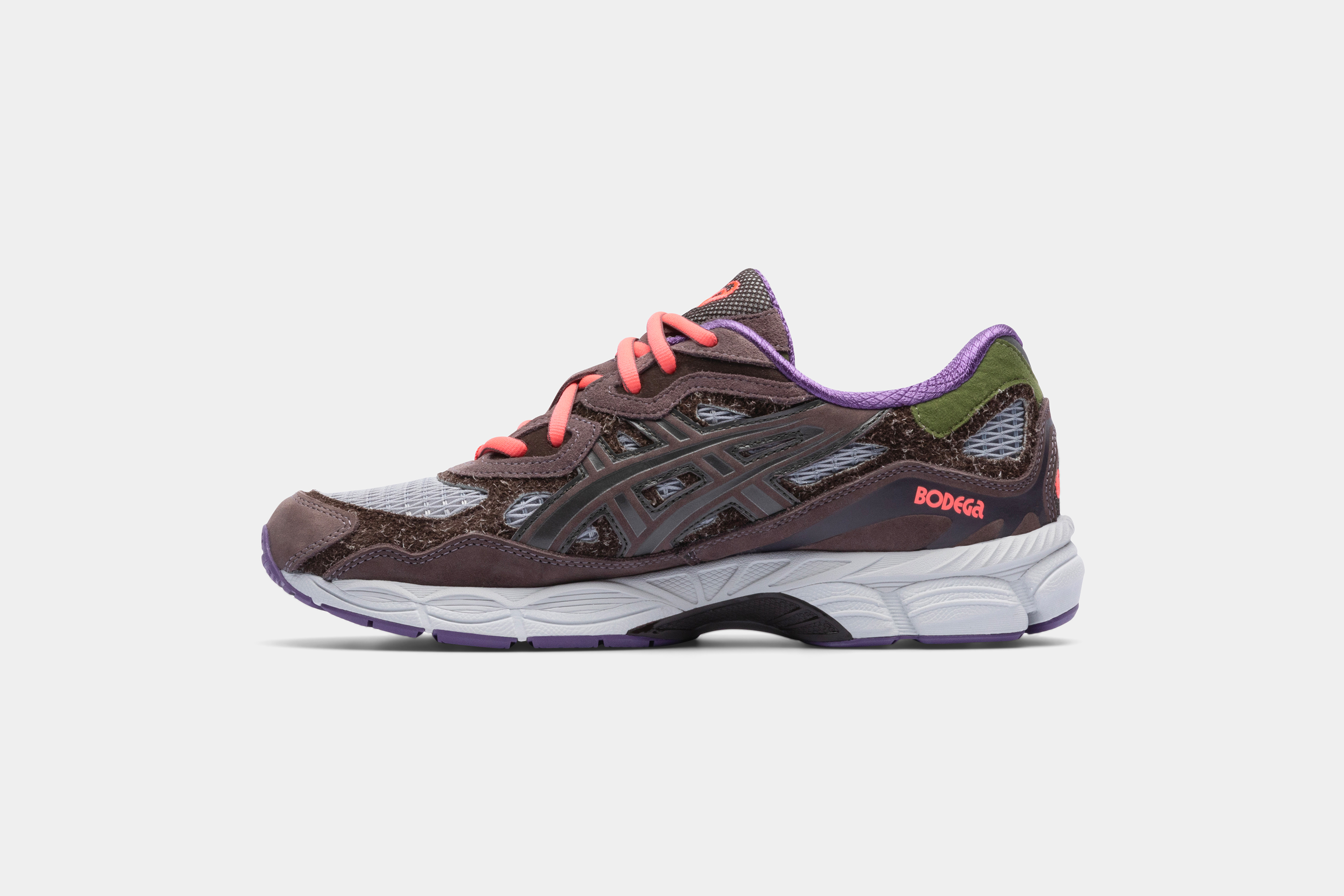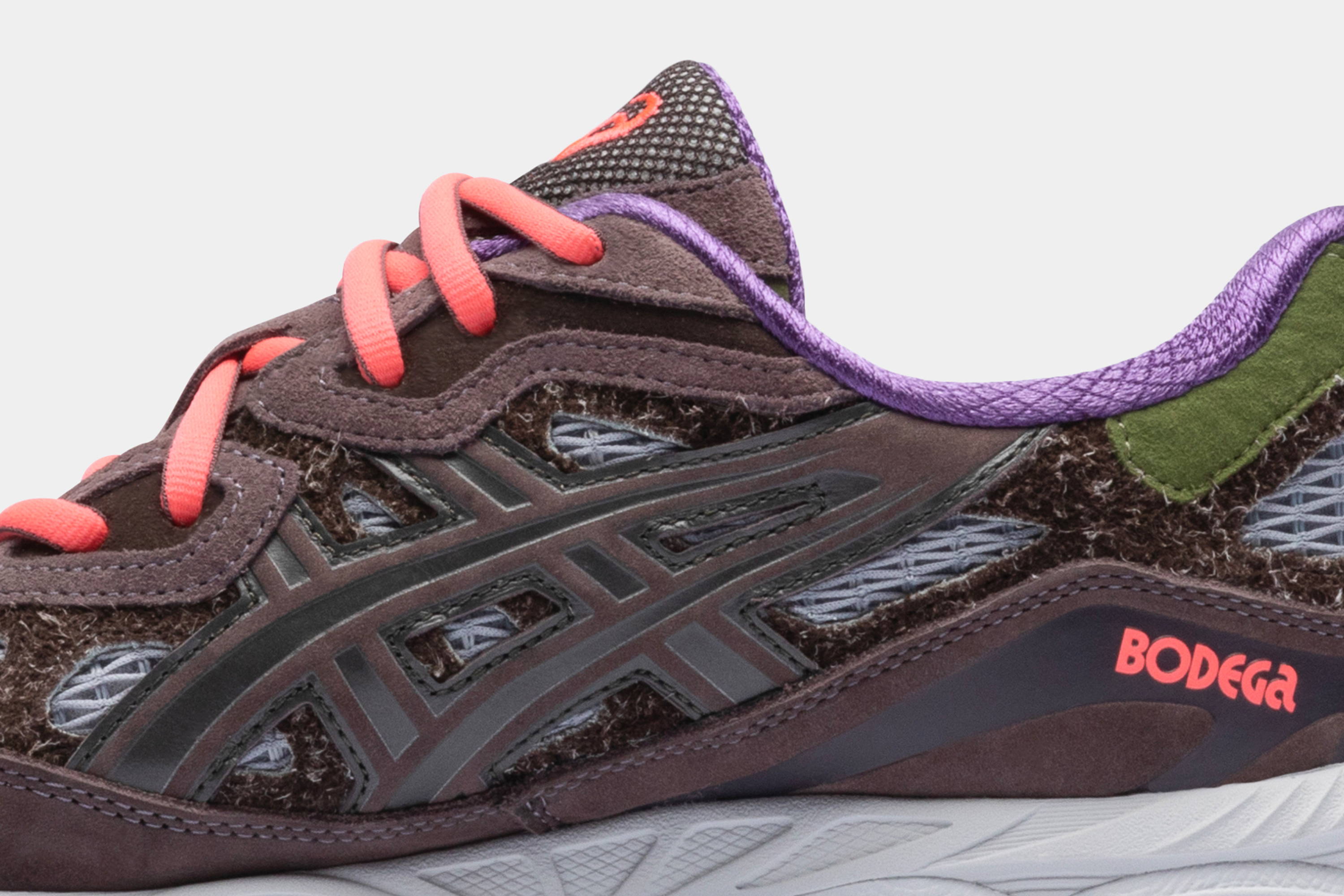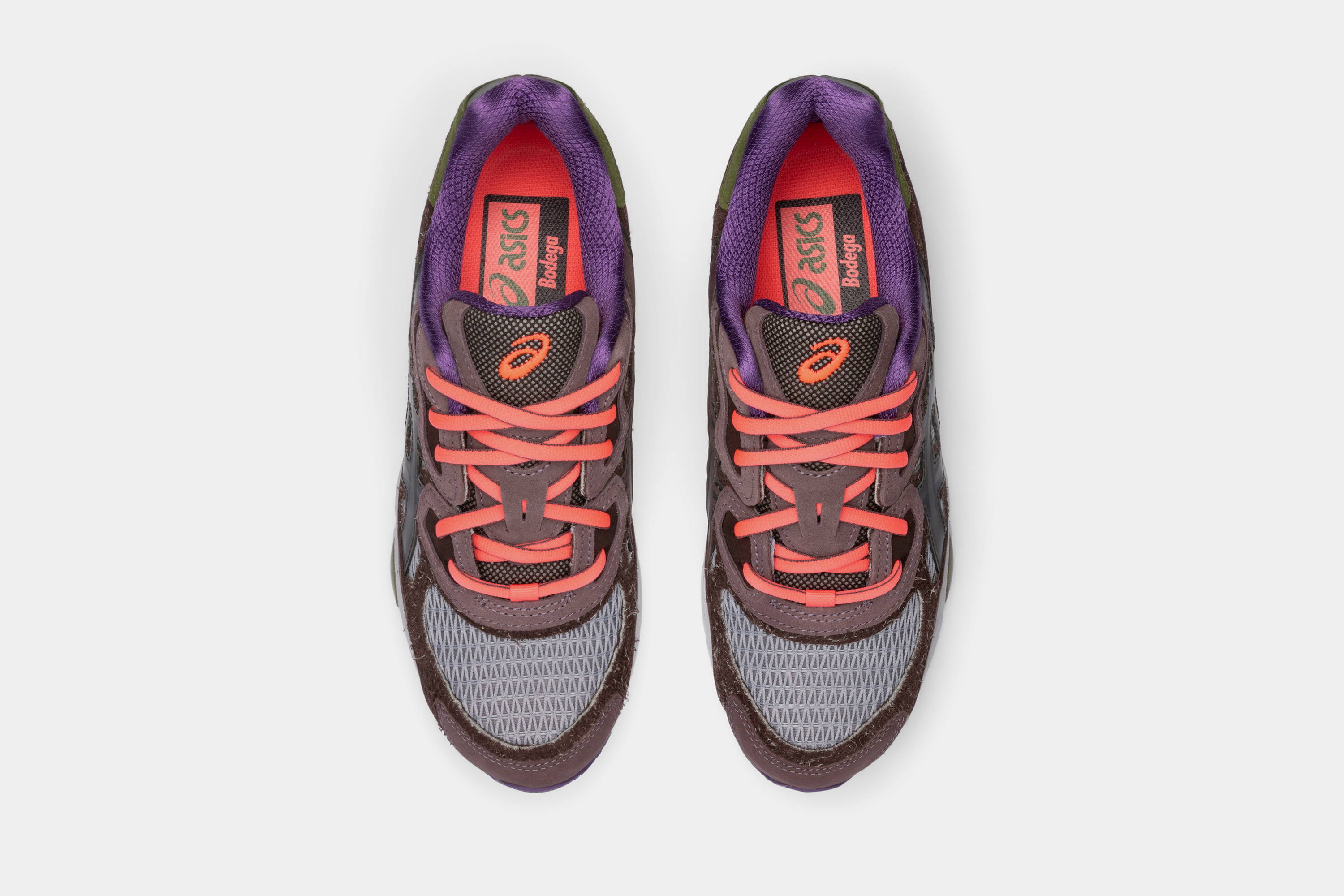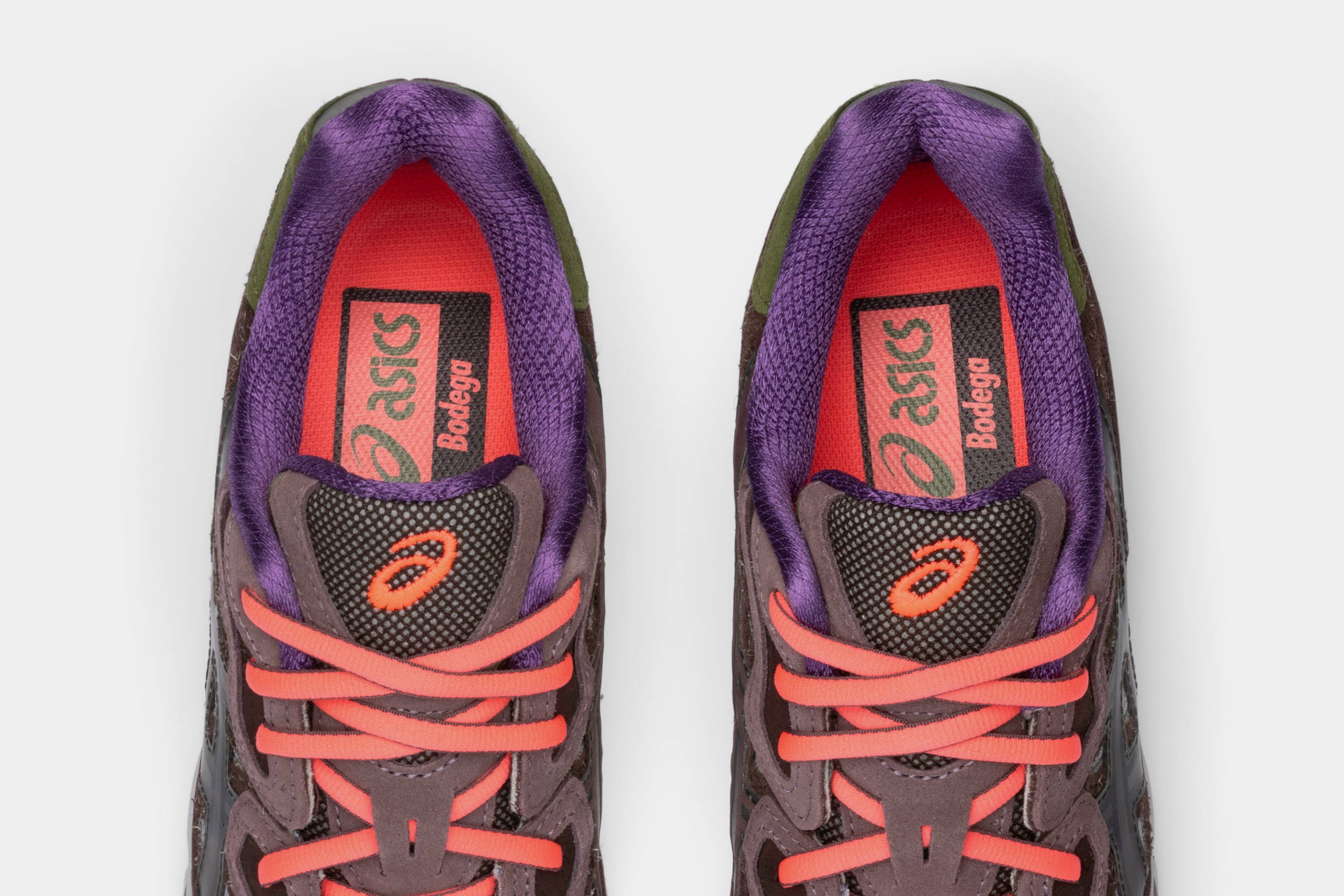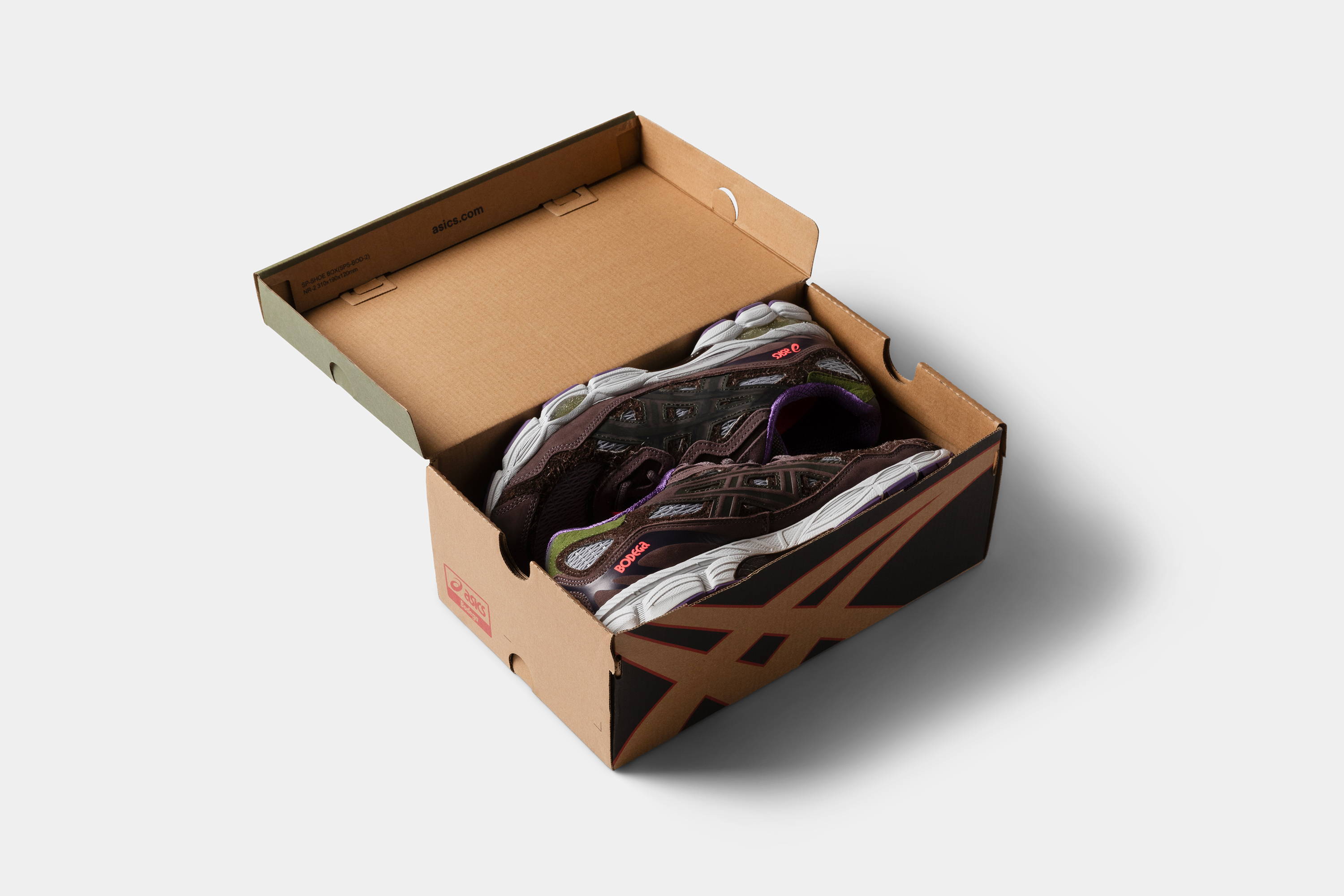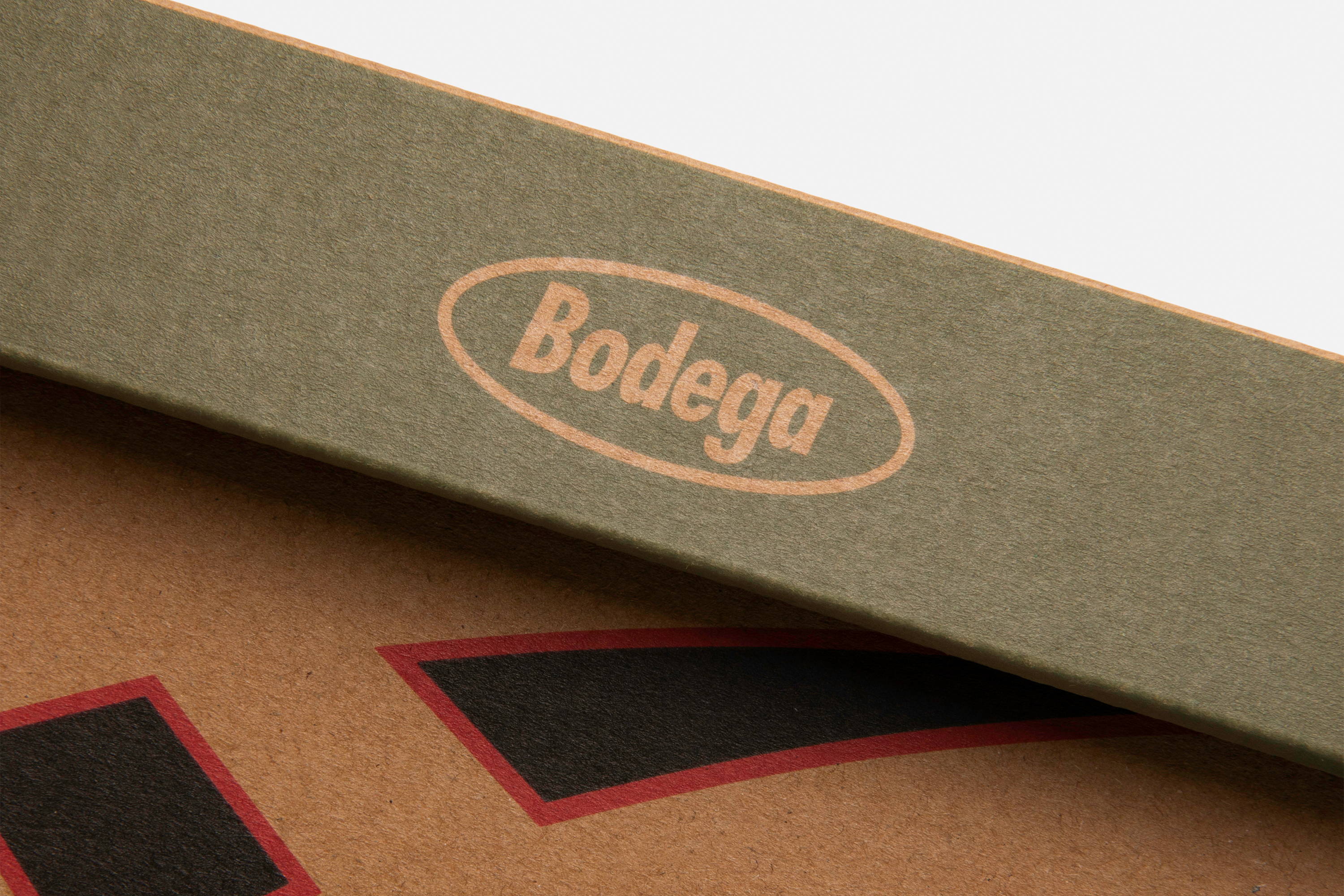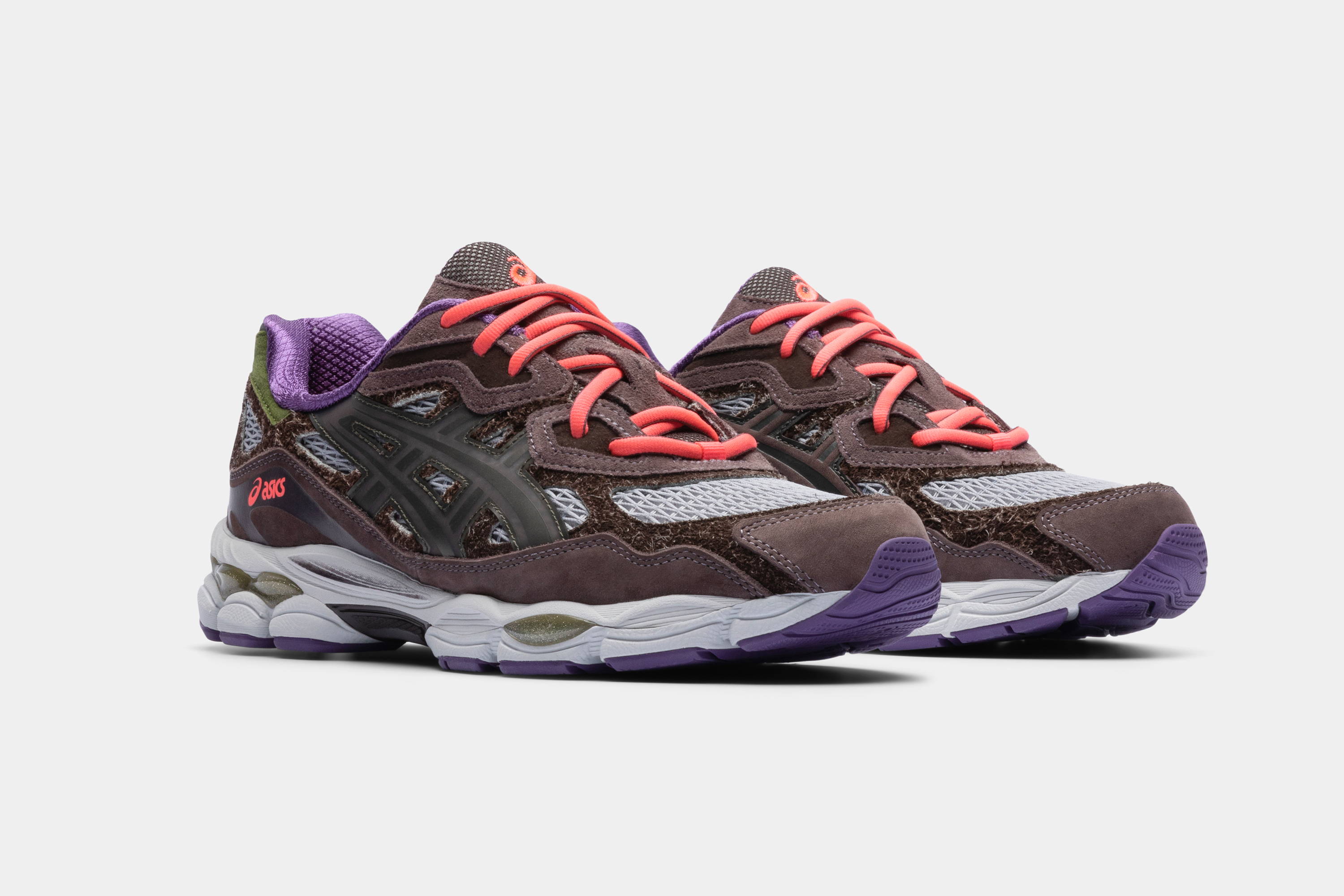 Release Info: Friday, September 29, 2023
Available online at 10am EST and in-store at both our Boston and Los Angeles locations on a first come, first served basis.