Though we owe a lot to the cities that shaped us we rarely get to pay them respect in sneaker form.
So when we got a shot at ASICS' new model, the GEL-NYC, you know we weren't going to miss the chance to showcase our turf through a local perspective, one that looks below the surface to tap into what makes our city, our city. With that, we made sure we had our phone, wallet, and keys, and set out.
First stop: fabrication. Reworking foundational elements from ASICS' long lineage of retro and performance running styles, the GEL-NYC references the GEL-NIMBUS 3 and takes cues from the MC-PLUS V to create a multi-faceted hybrid design. Taking a well-rounded approach from the jump, we knew we had to follow up in a way that gelled well while representing the layers of city life.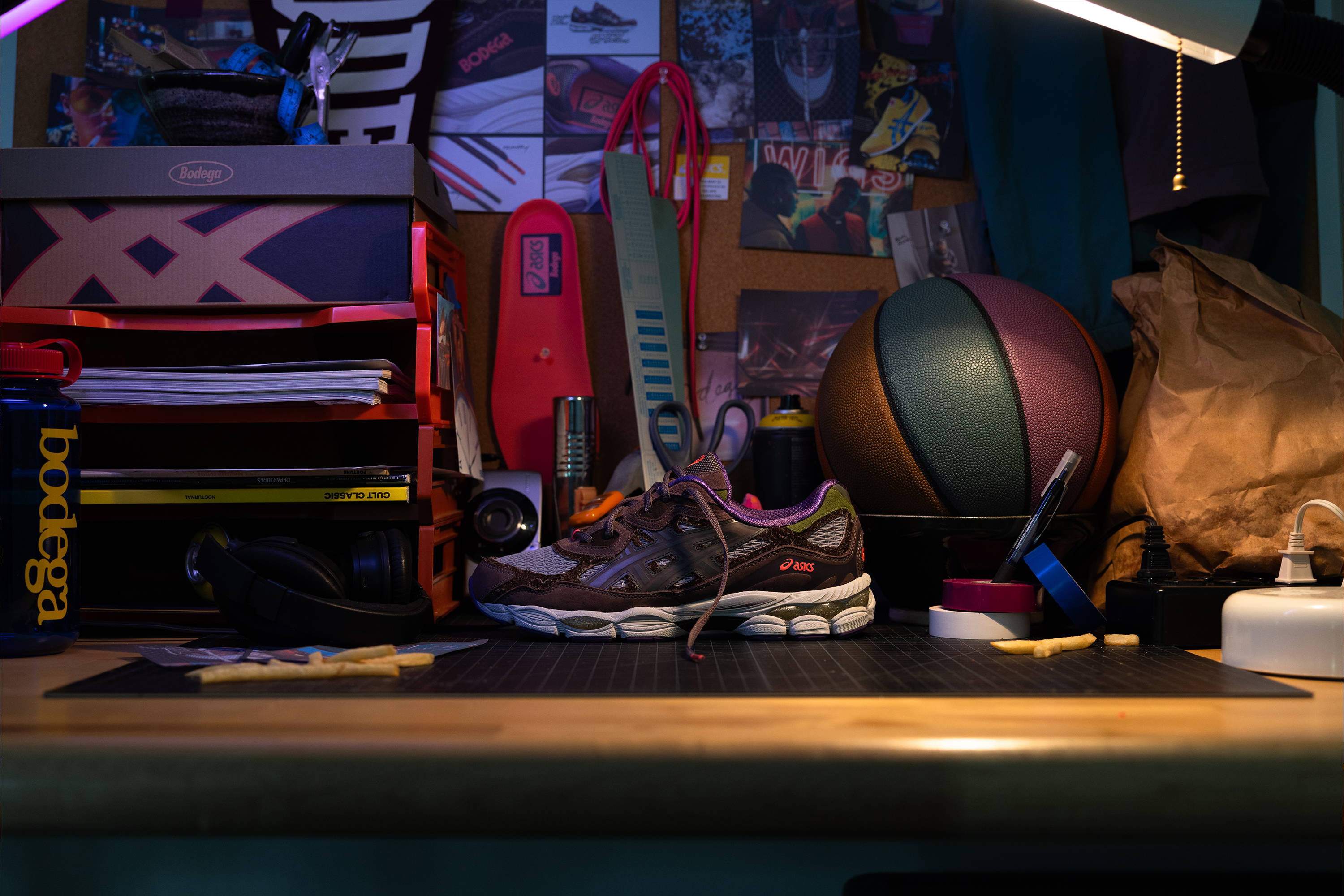 Featuring a Nubuck and Suede primer, the upper of our GEL-NYC is all about versatile textures rooted in durability. Because when you're out in the world, you need a yin and a yang to help roll with the punches - sometimes smooth with it, sometimes rough, all in a cohesive package.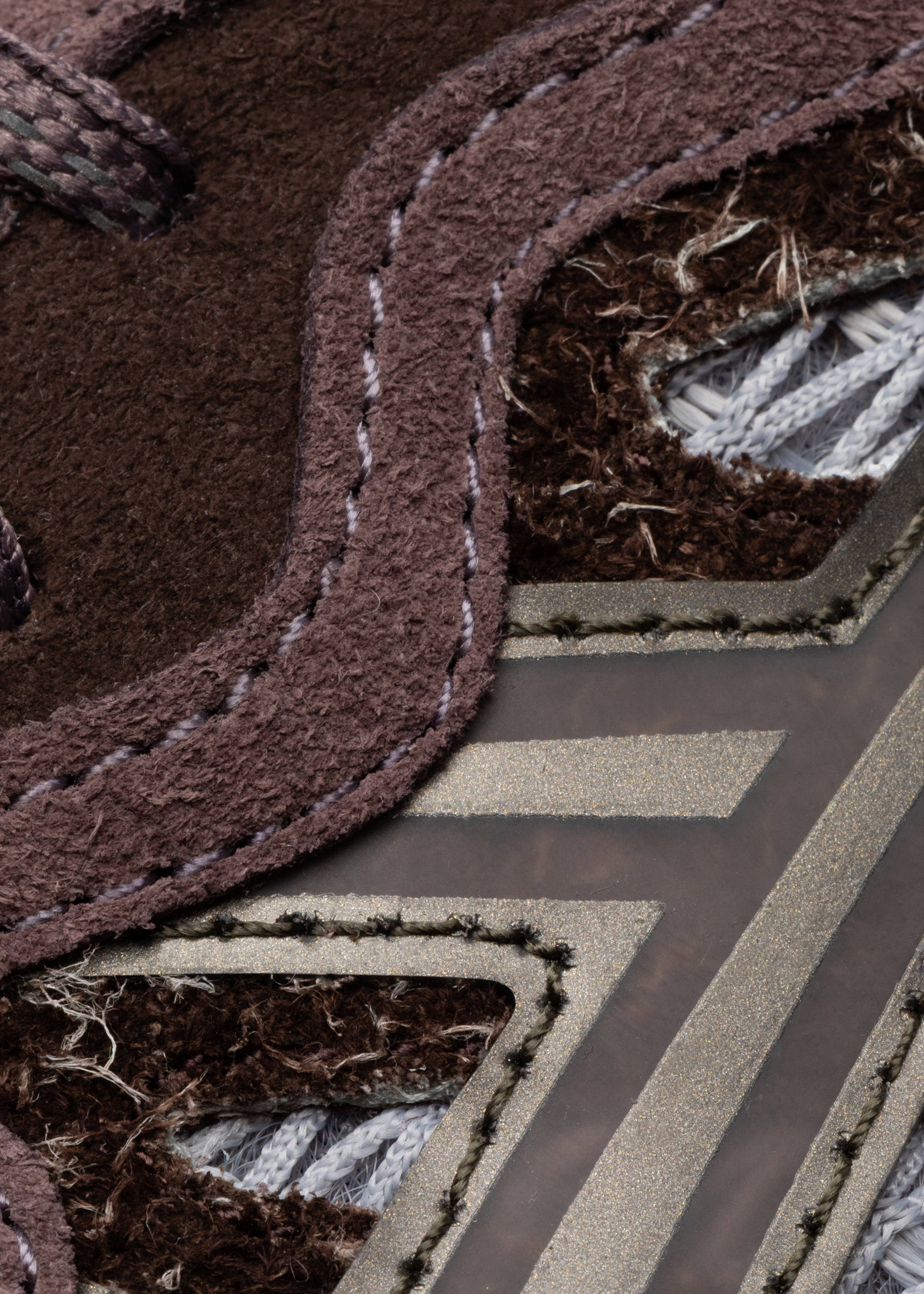 When you take bolt cutters to that outer perimeter, you're met with a triangular spacer mesh motif which keeps your foot secure while maintaining breathability. Inspired by the fences you see walking down every block, forget LV or Goyard, the chain link is our monogram and we are proud to embrace it.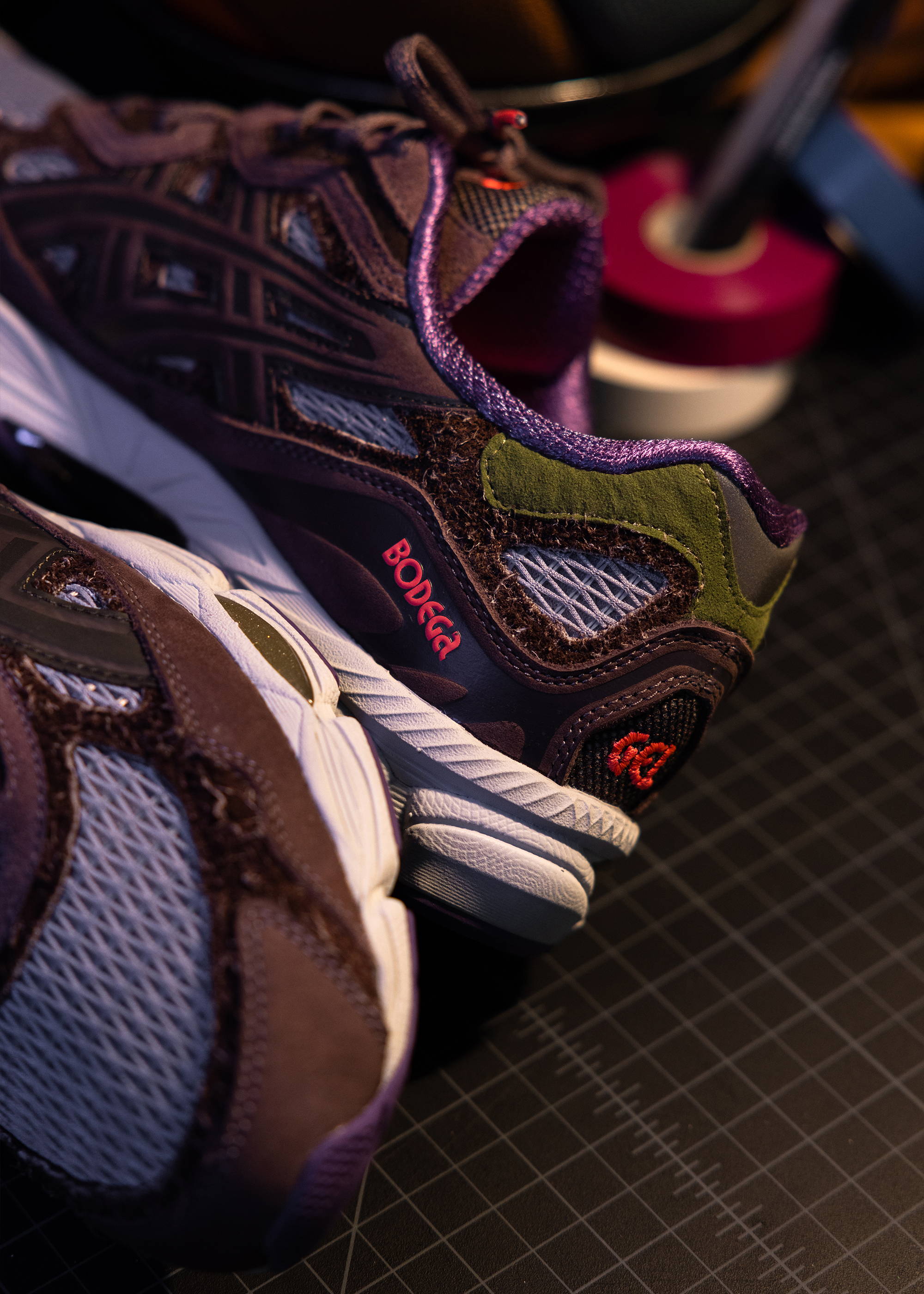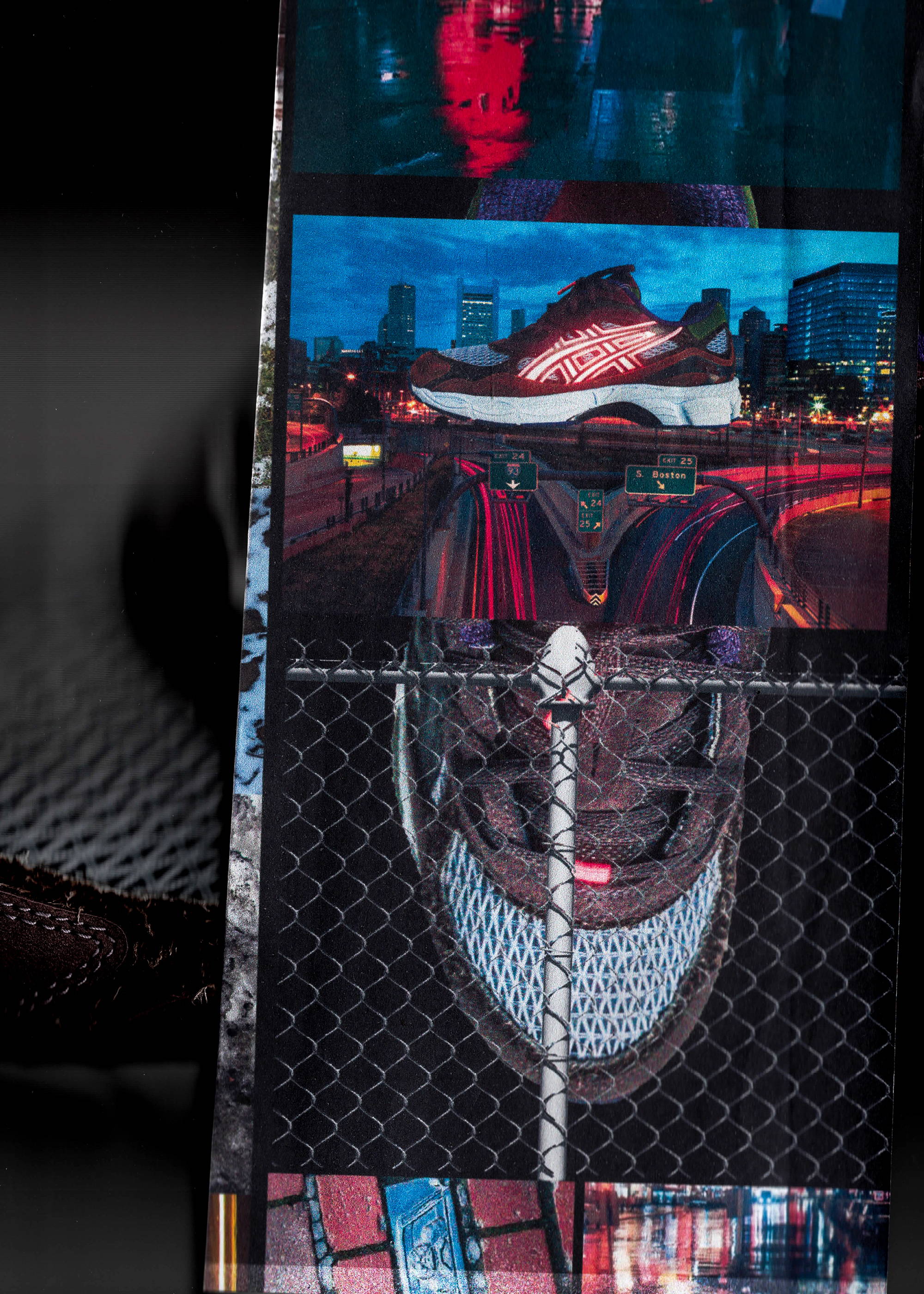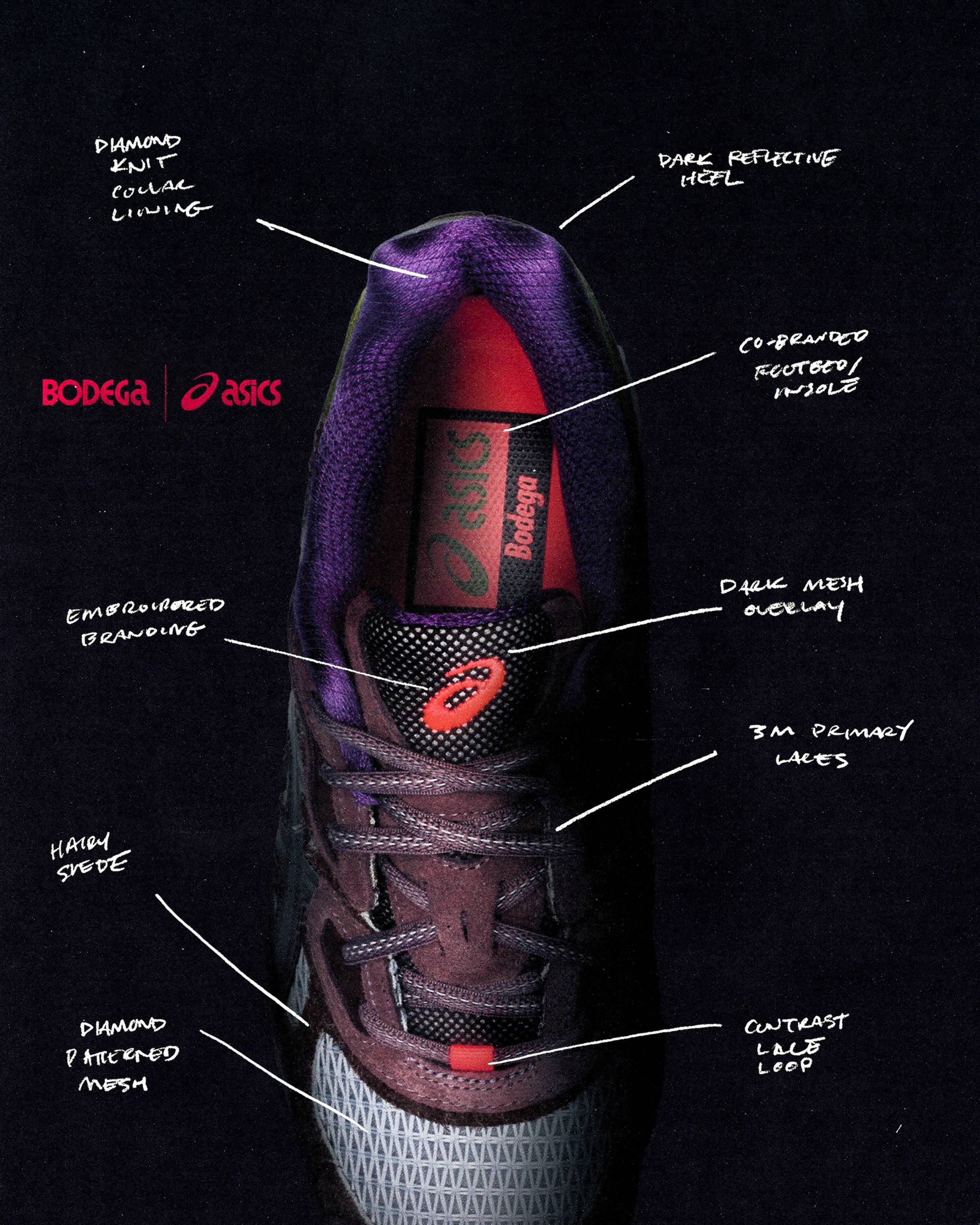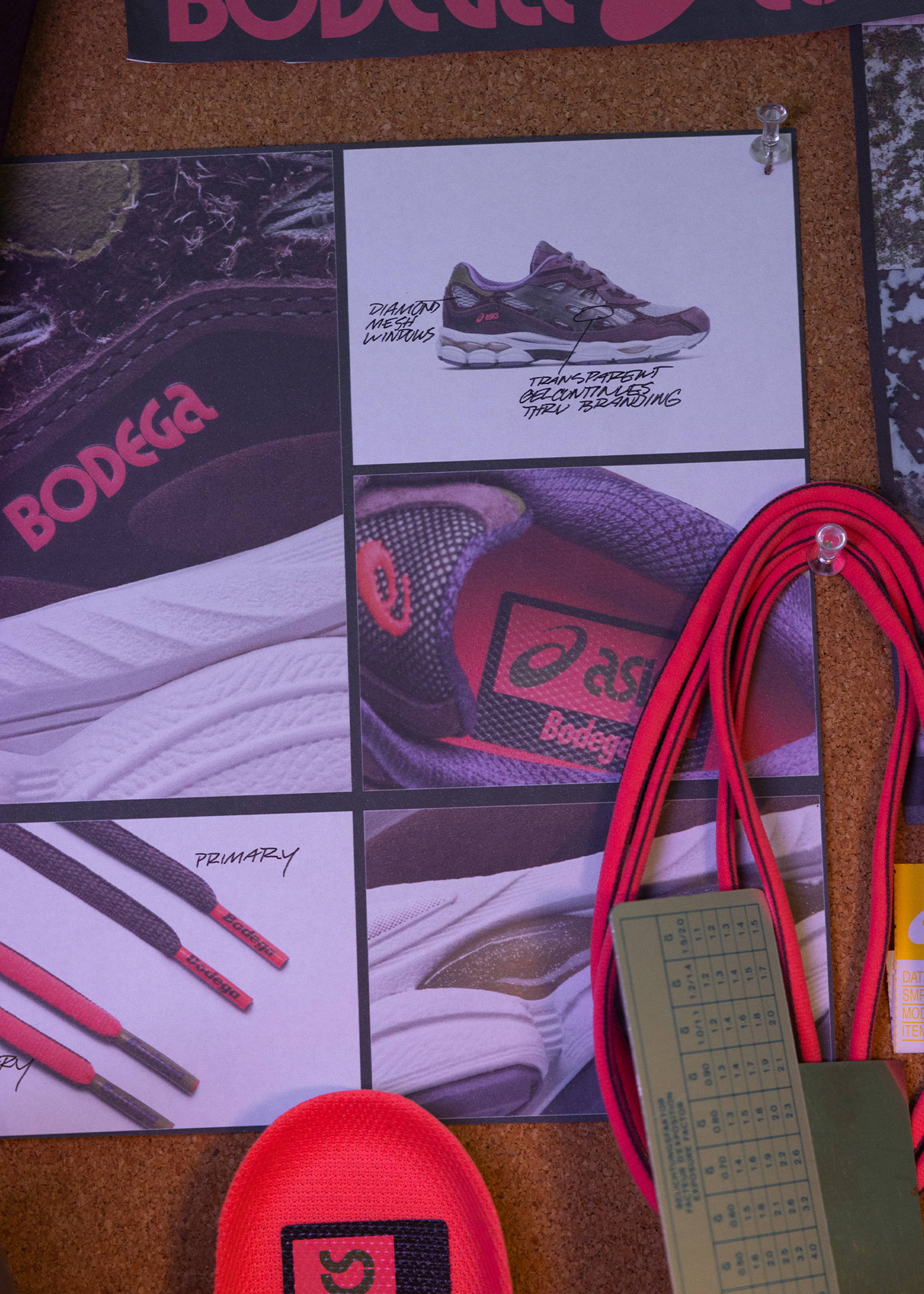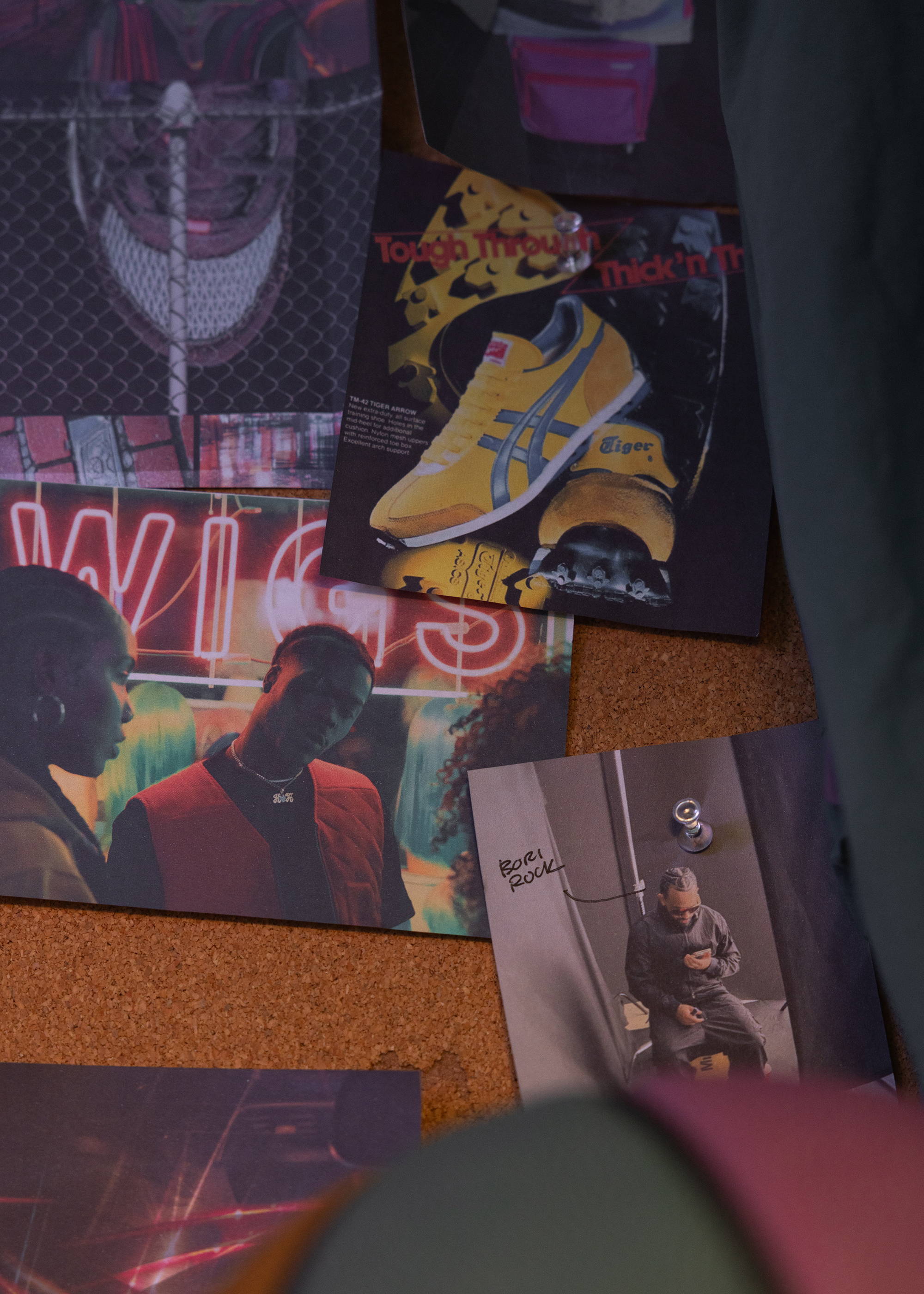 Centered around the ASICS stripe, the medial side of town is understated, blending in with the surrounding layout. However, the lateral side takes us to a brand-new avenue where the iconic logo is turned translucent, mimicking the highway overpasses, crisscrossed roads, and railroad tracks that connect you to point A to point Z, and everything in between.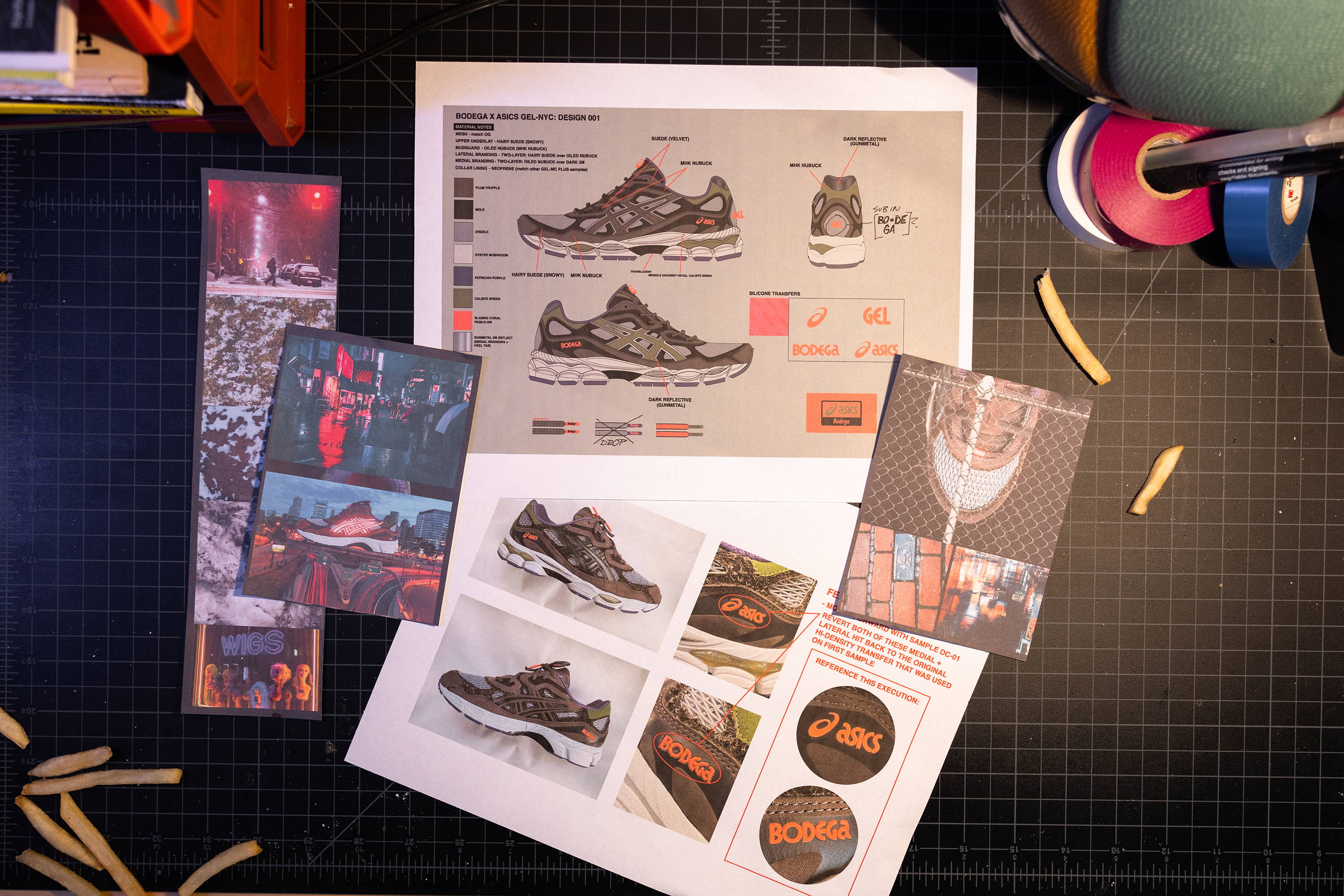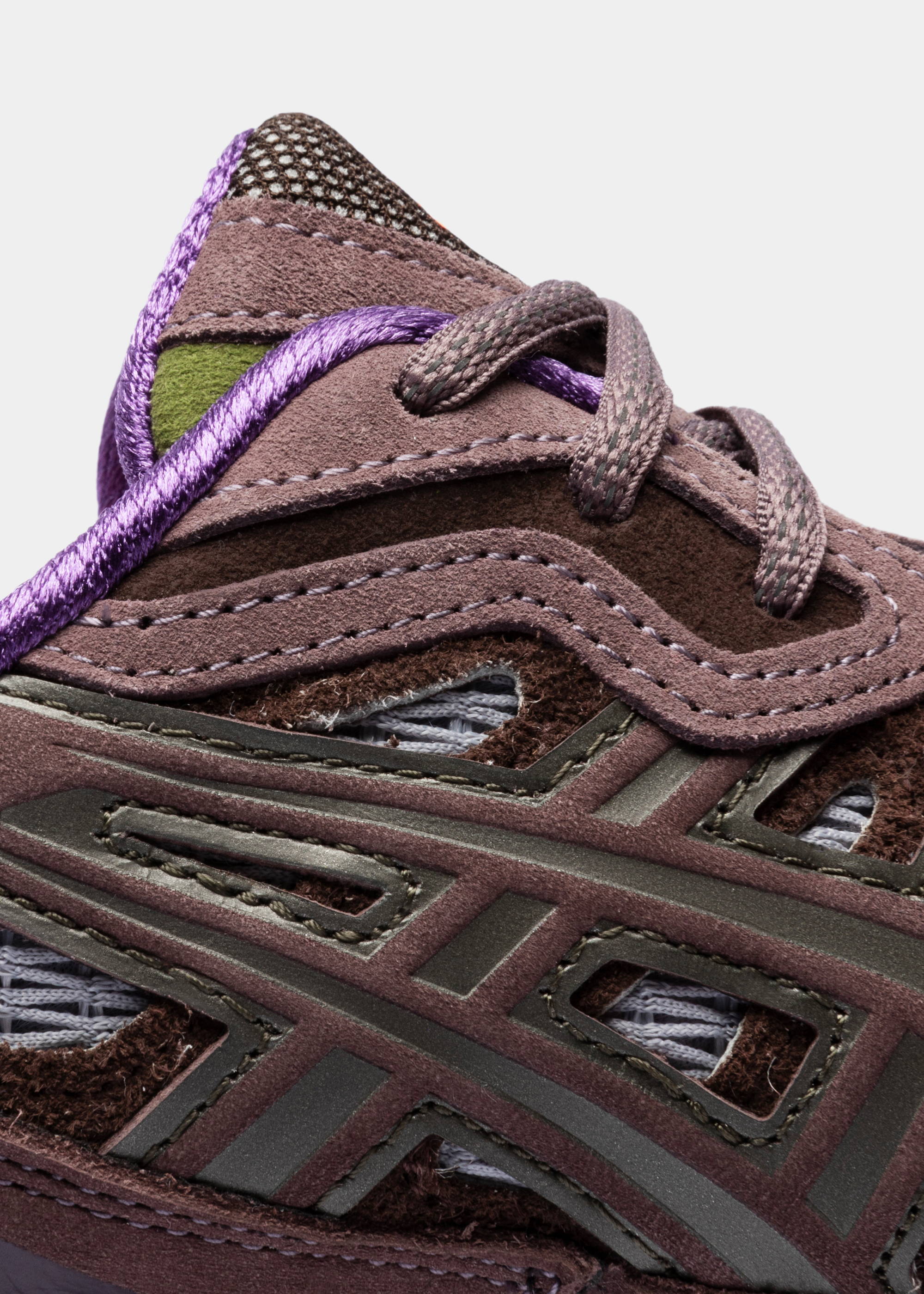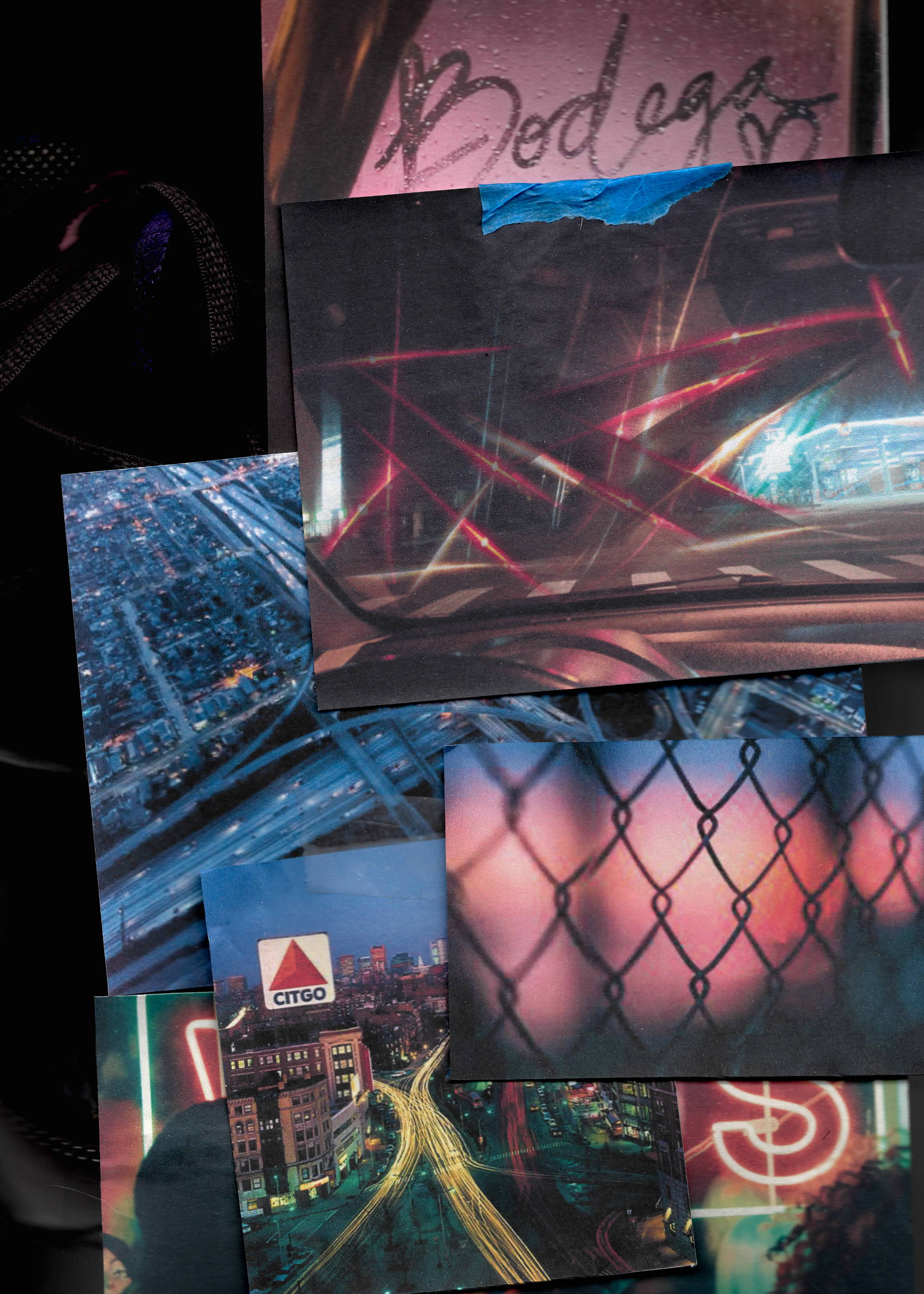 "Behind every design is the environment that shaped it. For the Bodega x ASICS GEL-NYC that means paying tribute to the cities that raised us."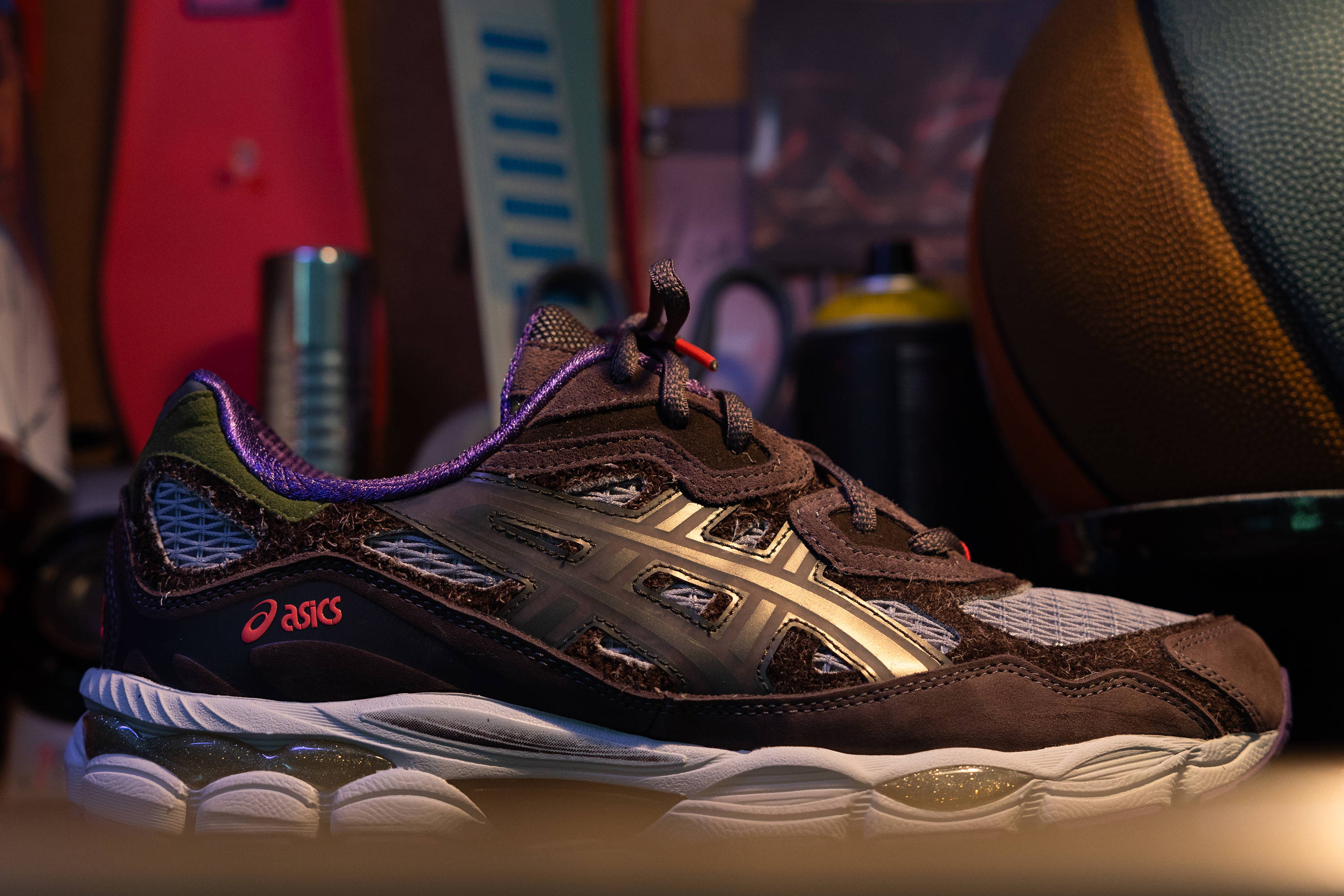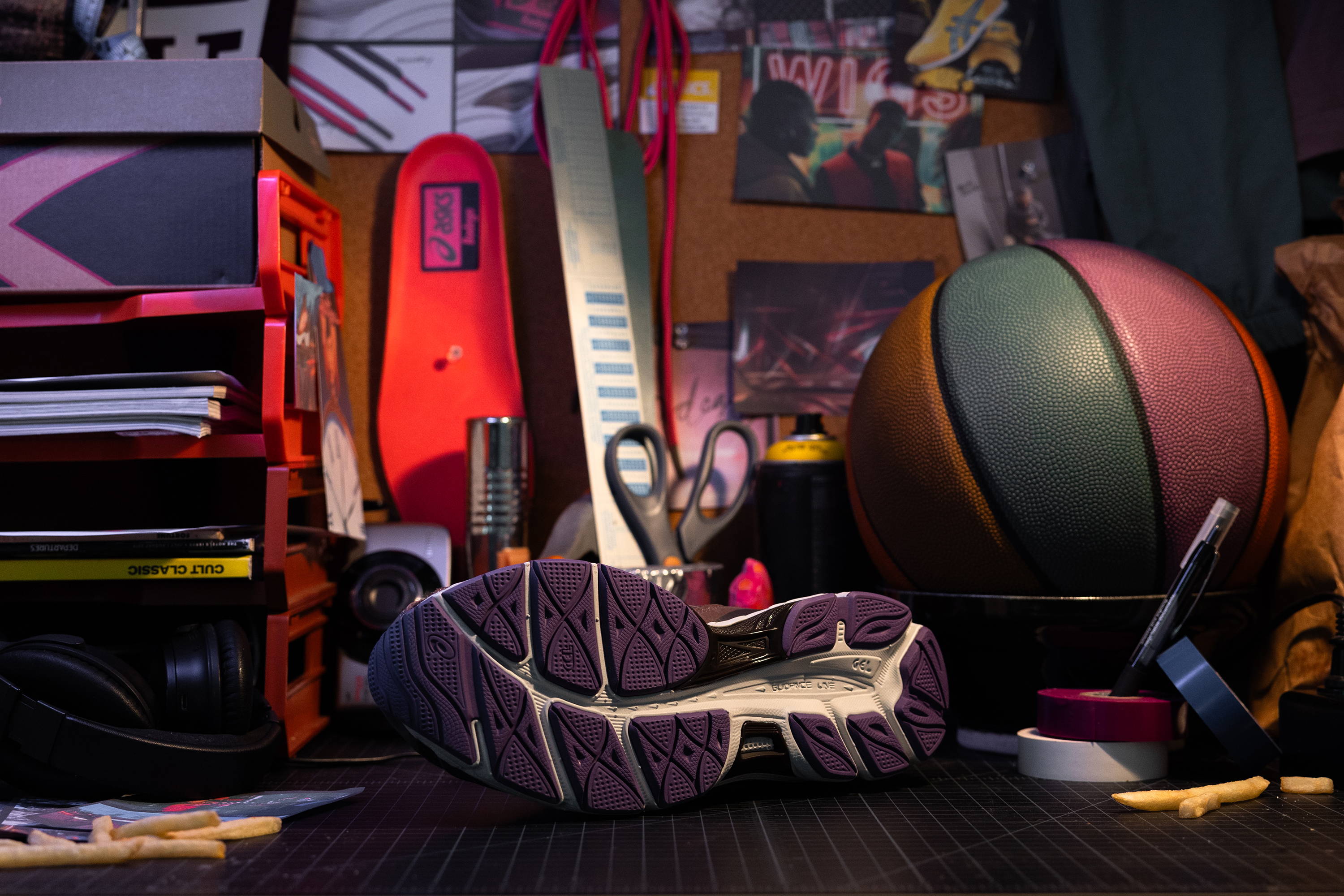 Supported by a foam and GEL dynamic duo in the midsole to help you bounce back from pounding the pavement, our NYC is structurally closed out with with co-branded details and a diamond knit collar lining.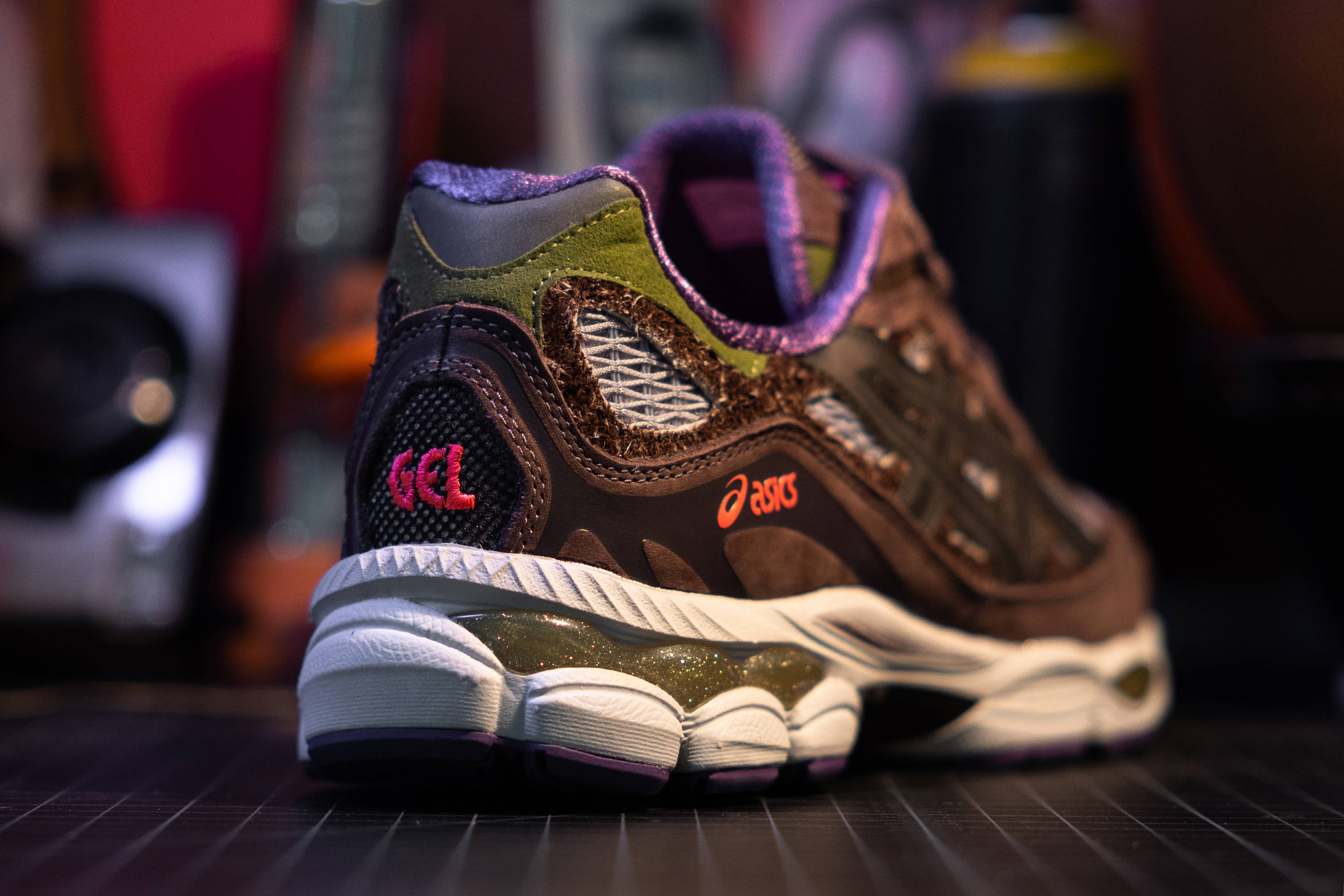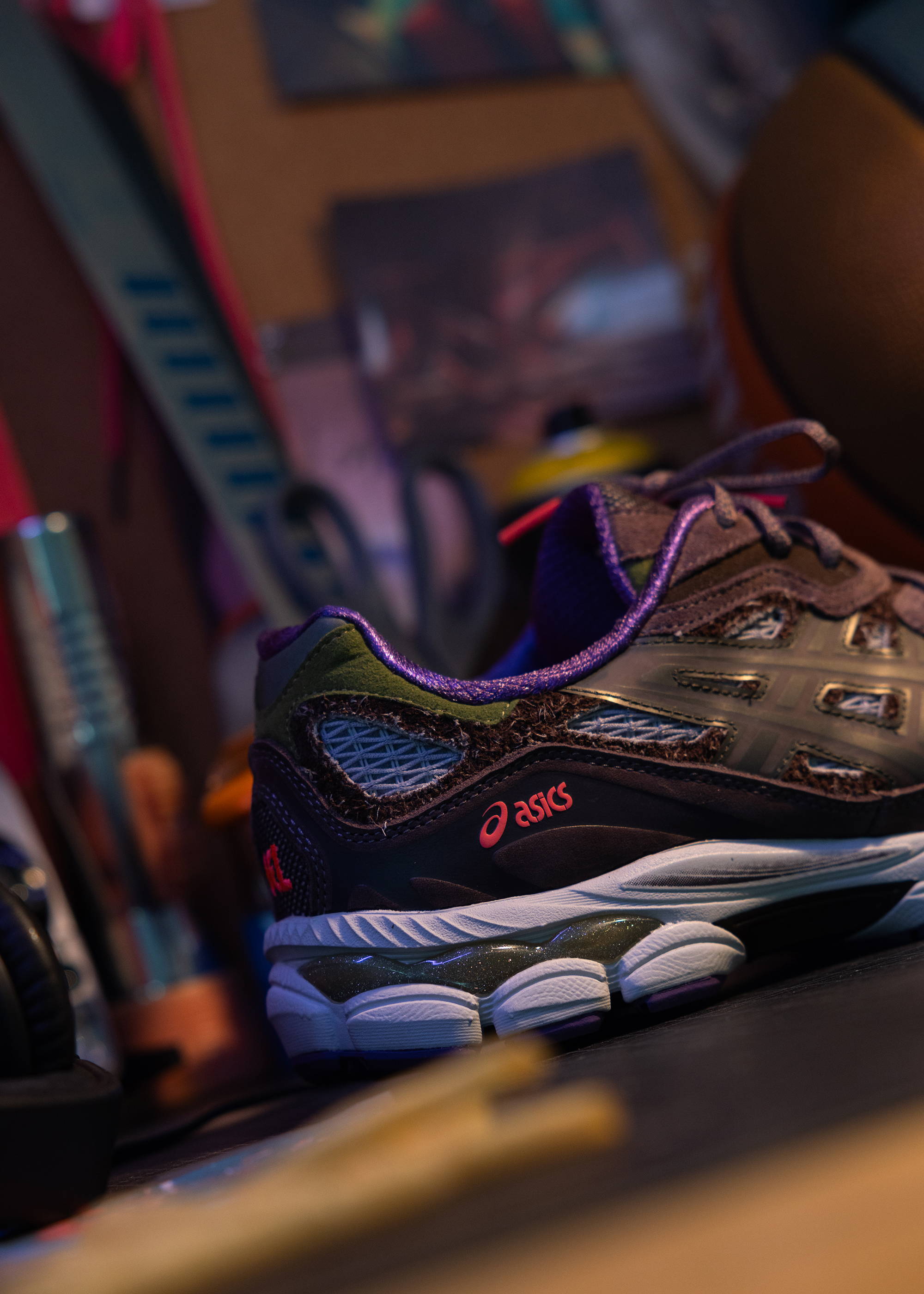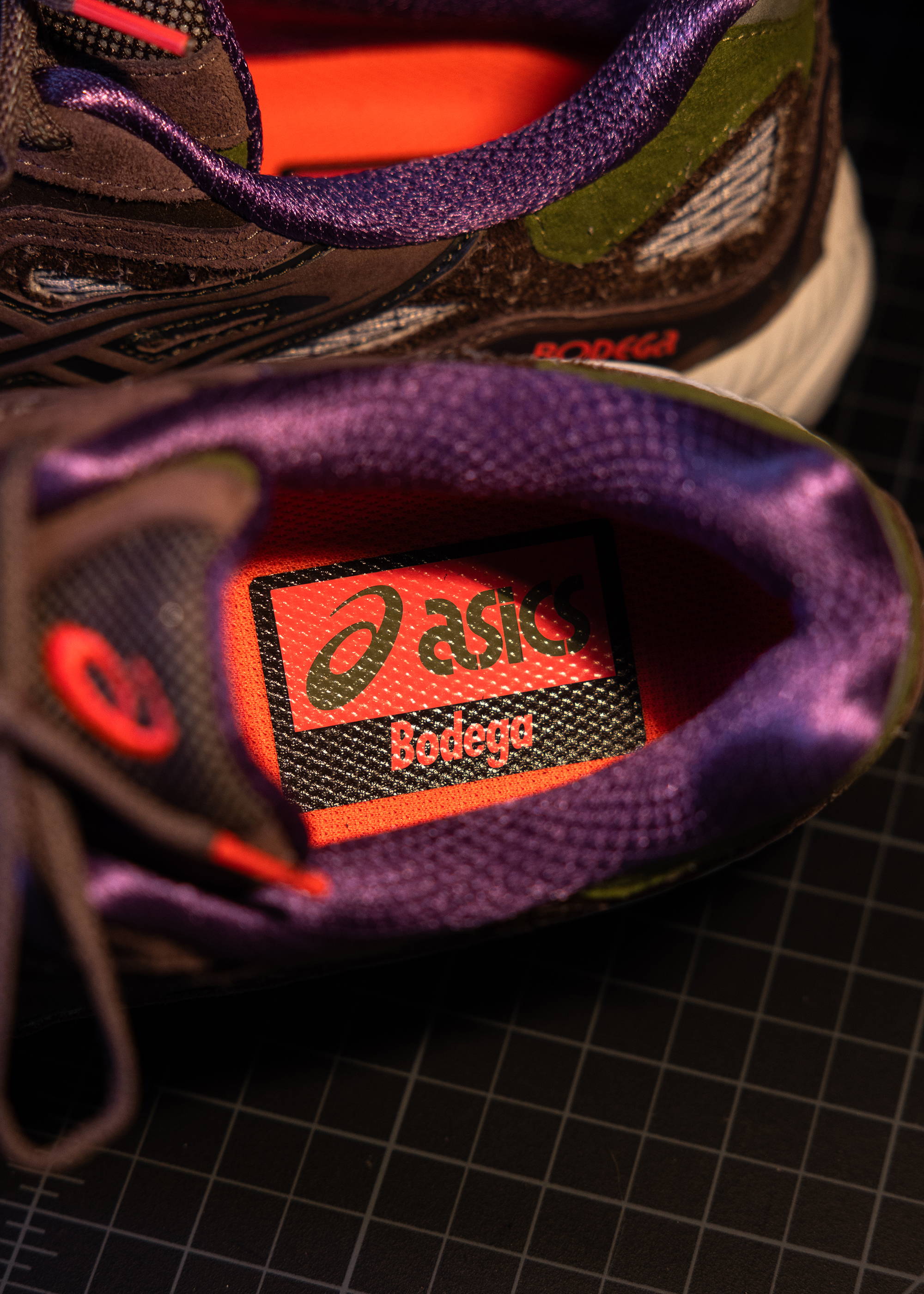 "From the chain link inspired mesh upper and crisscrossed intersections of the lateral logo to the dirty asphalt and bright neon colorway, our GEL-NYC's true spirit comes alive after-hours."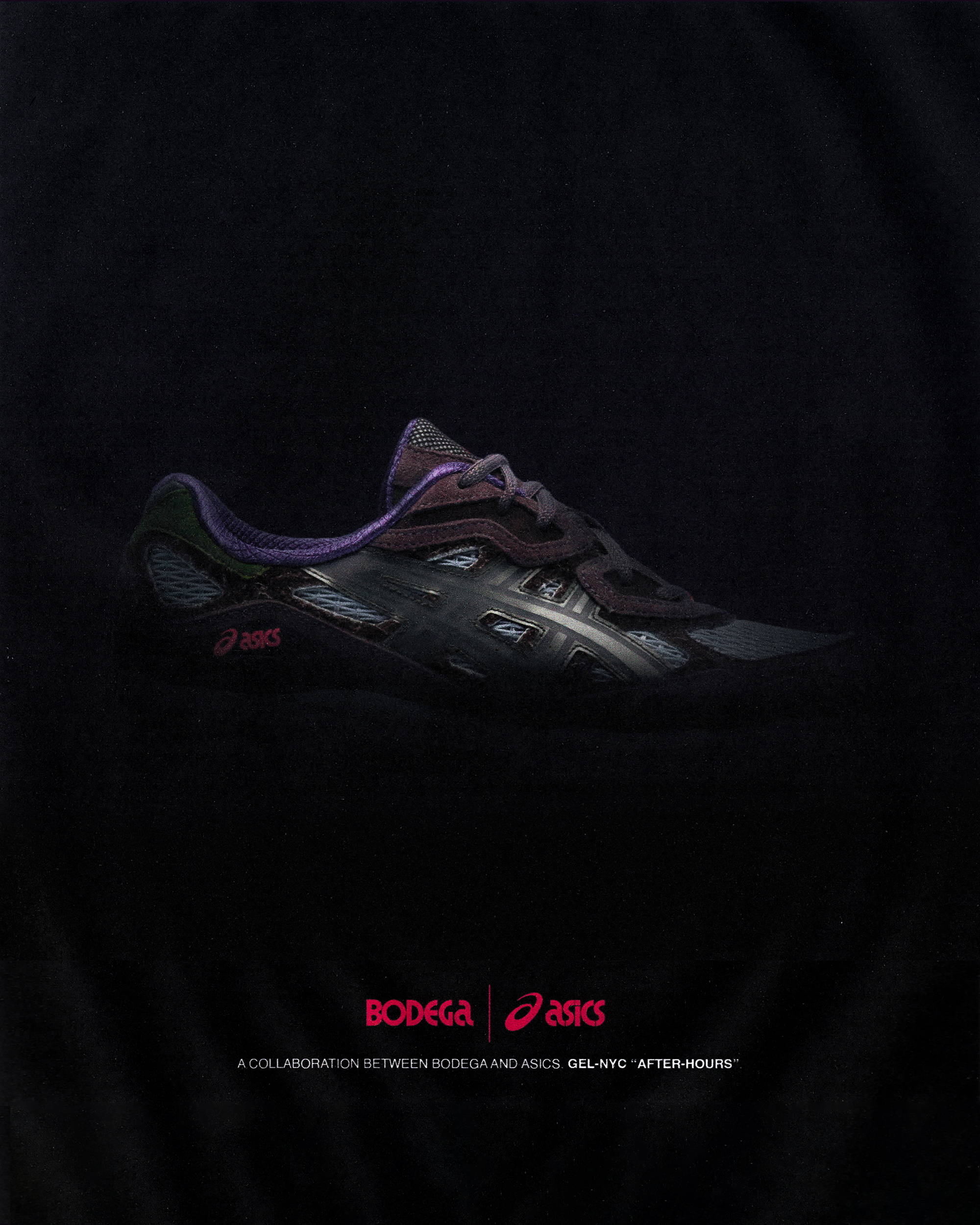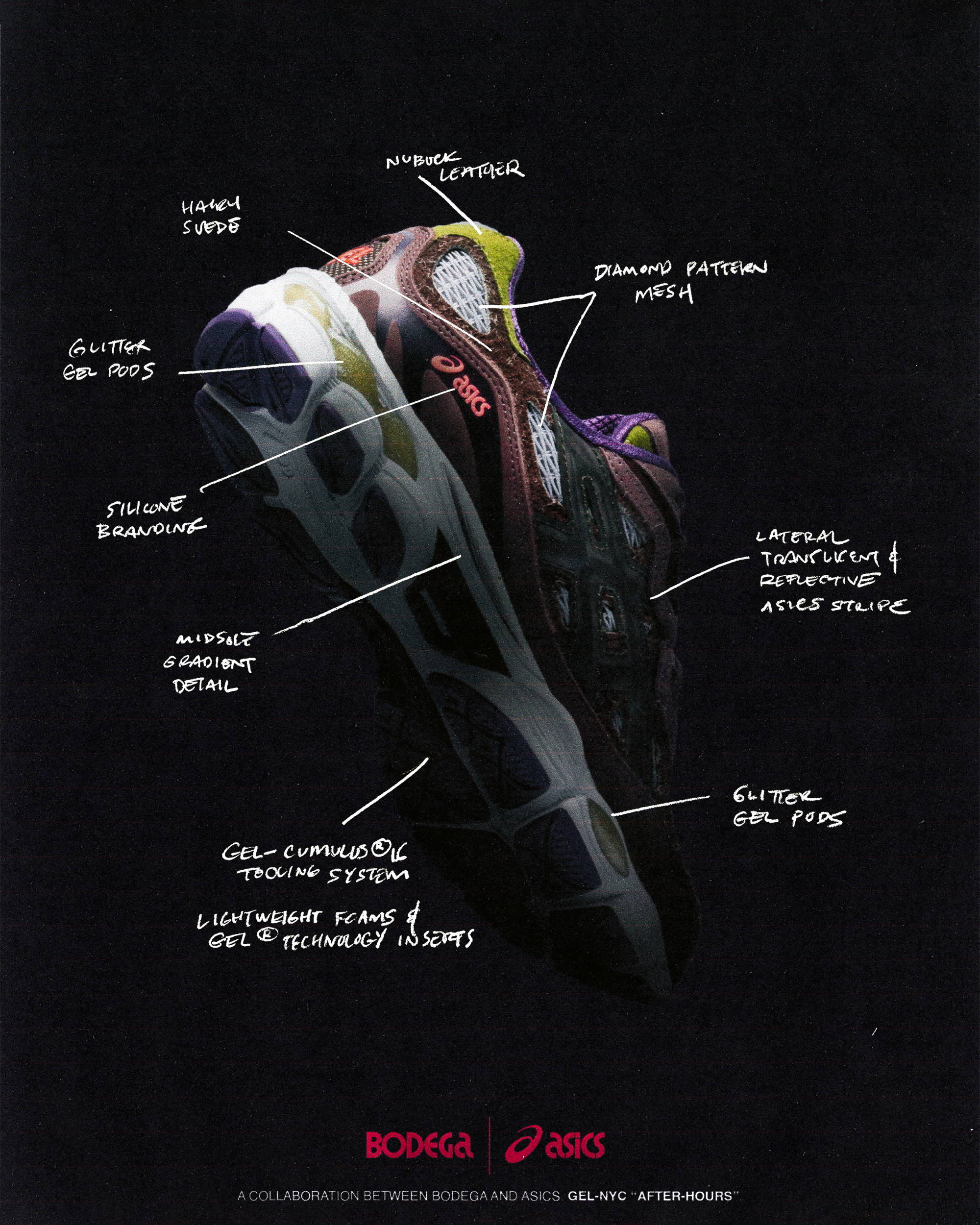 Built up around Plum Truffle and Mole base coats which resemble the shades of faded asphalt under a streetlight, the Drizzle colored mesh reinforces that infrastructural gray reference point. And just as the LEDs and neons turn on, marking the transition from the day crowd to the night shift, casting a unique glow on familiar environments, Blazing Coral accents jump off the sneaker like the "OPEN" sign of your favorite diner. Backed up by Patrician Purple and Caliste Green, this ectoplasmic supporting cast is who you'll want to call when you need color blocking that reminds you of the city you love in its natural habitat, piercing reflections, sludge, and all.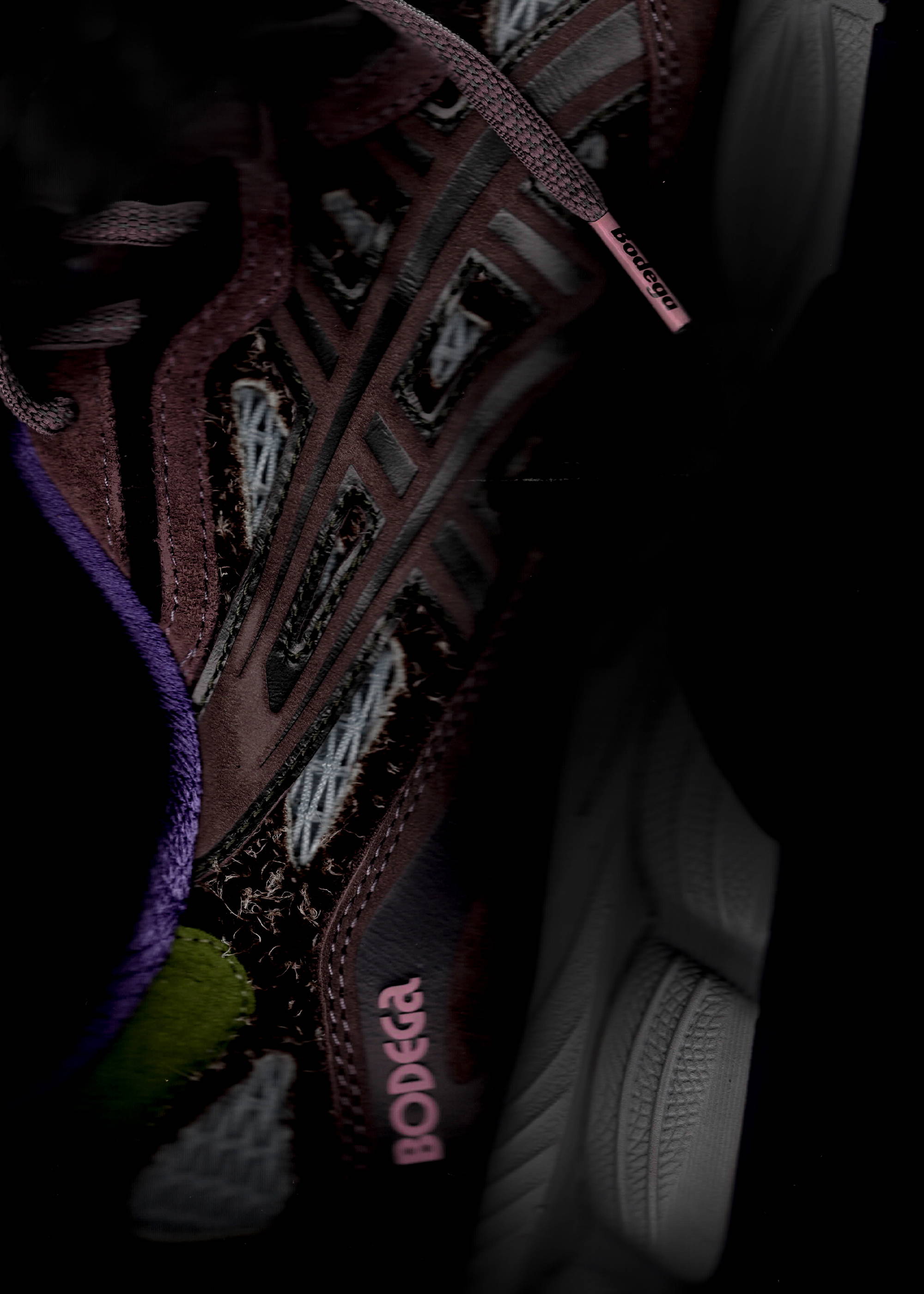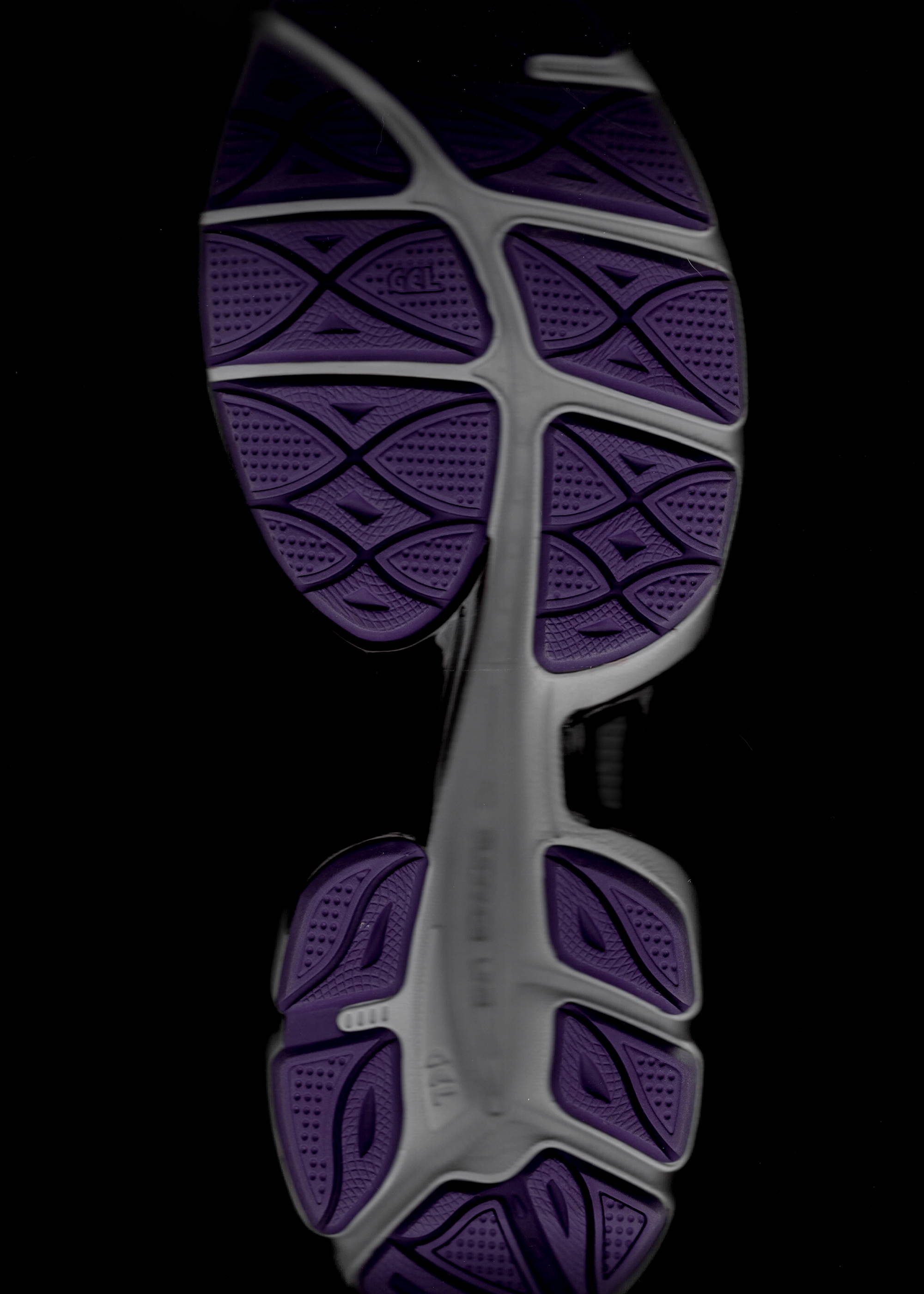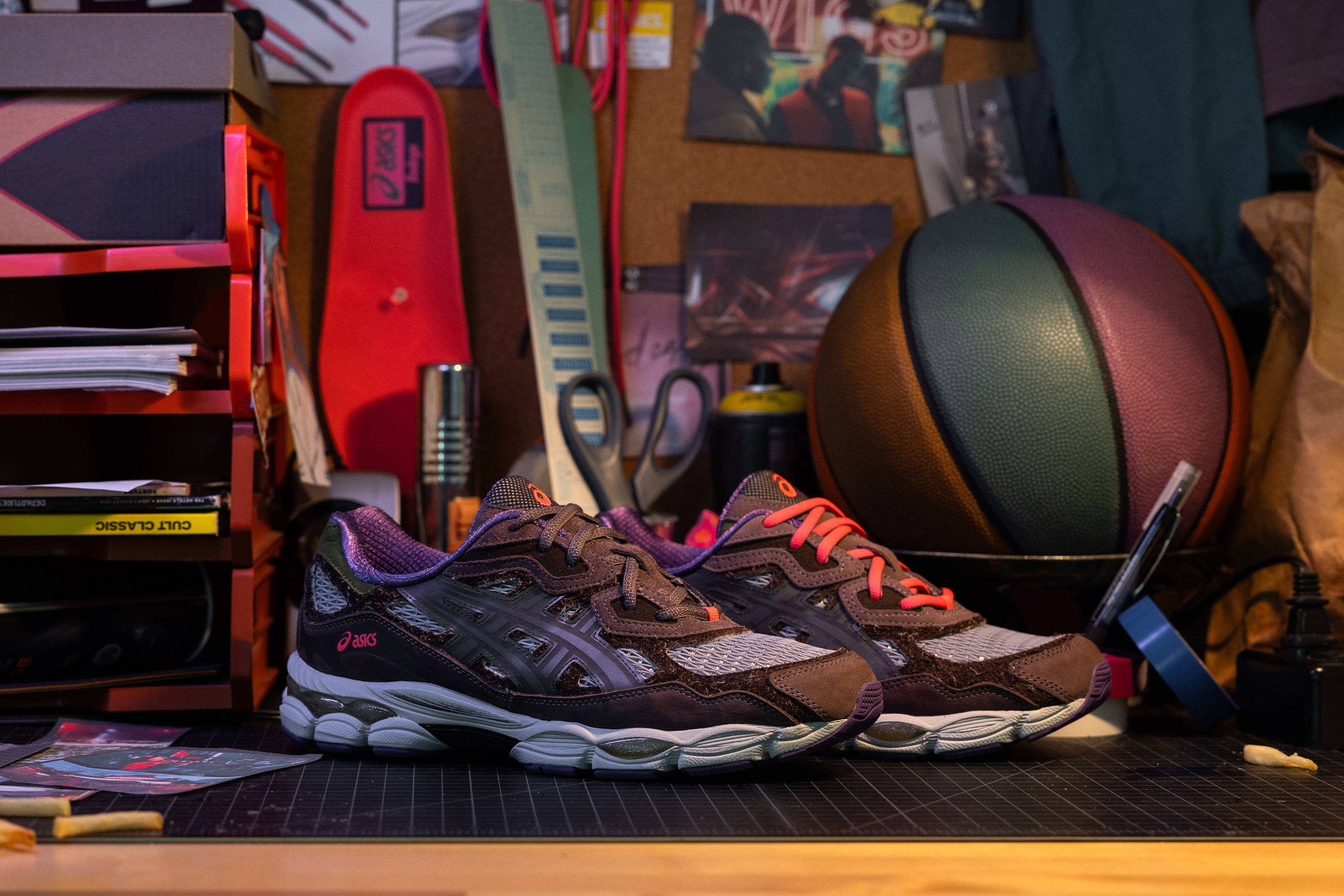 Release Info: Friday, September 29, 2023
Available online at 10am EST and in-store at both our Boston and Los Angeles locations on a first come, first served basis.