As the seasons begin to change and things start to heat up, getting your wardrobe in order is key to Spring-ing-into-Summer. 
But that transition isn't easy and landing on the perfect energy requires well thought out pieces that can keep you comfortable now and set you up perfectly as the year goes on.
 
Bodega's first drop for Spring/Summer '22 takes on this task with a core collection giving you the foundation to get through the changing weather in New England – and by extension, any region you find yourself in.
 
Reinforcing enduring inspirations such as vintage sportswear and advertising and seasonal functionality, the collection also ties in themes of movement and travel, which is perfectly timed as people begin waking up from their winter hibernation. With the goal of getting you out the door and inspired to be active, Bodega is going the distance so you can too.

Delivery #01 is founded on key cut and sewn staples made to bail you out of a pinch but will more likely take over your rotation for the foreseeable future thanks to their versatility.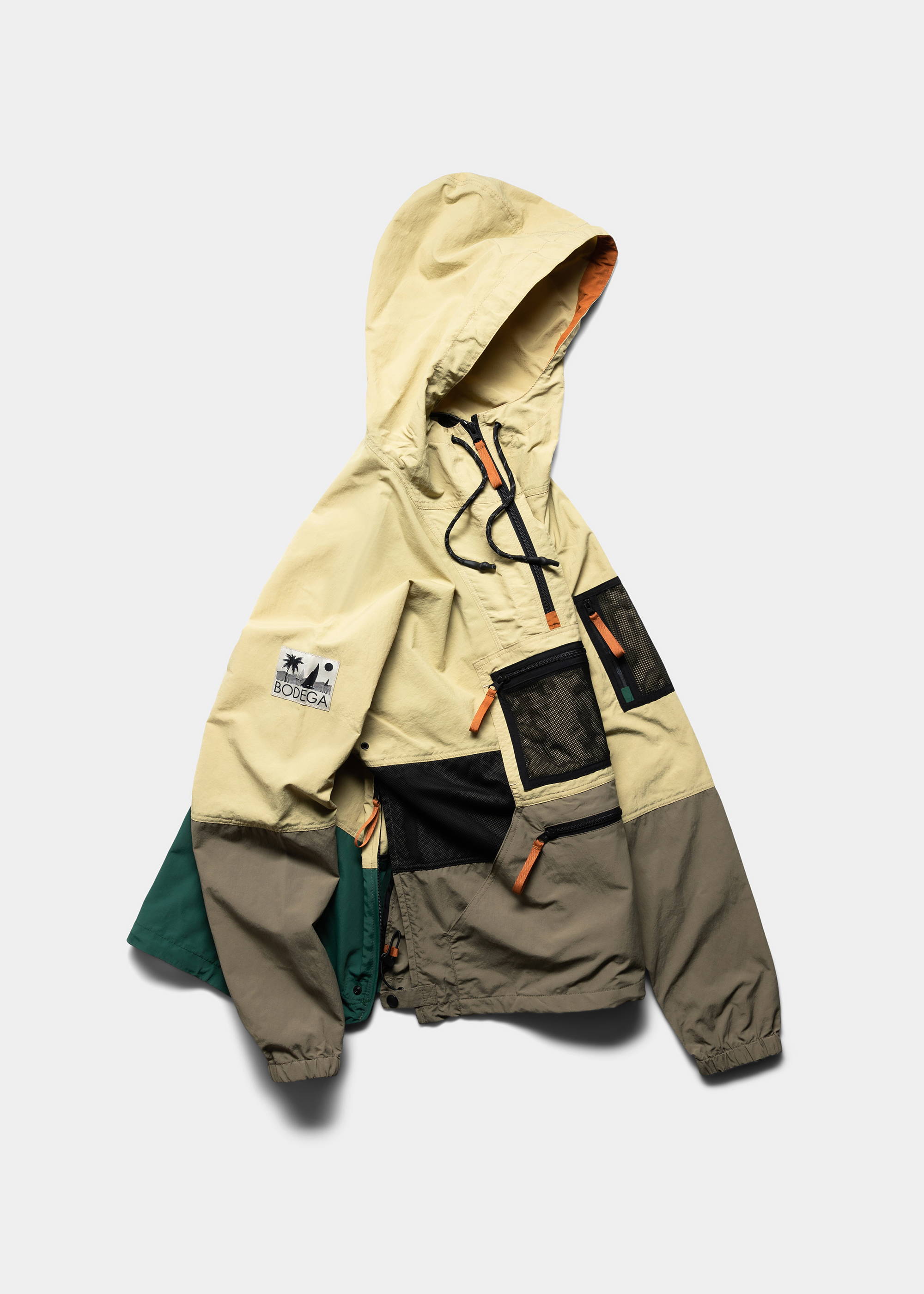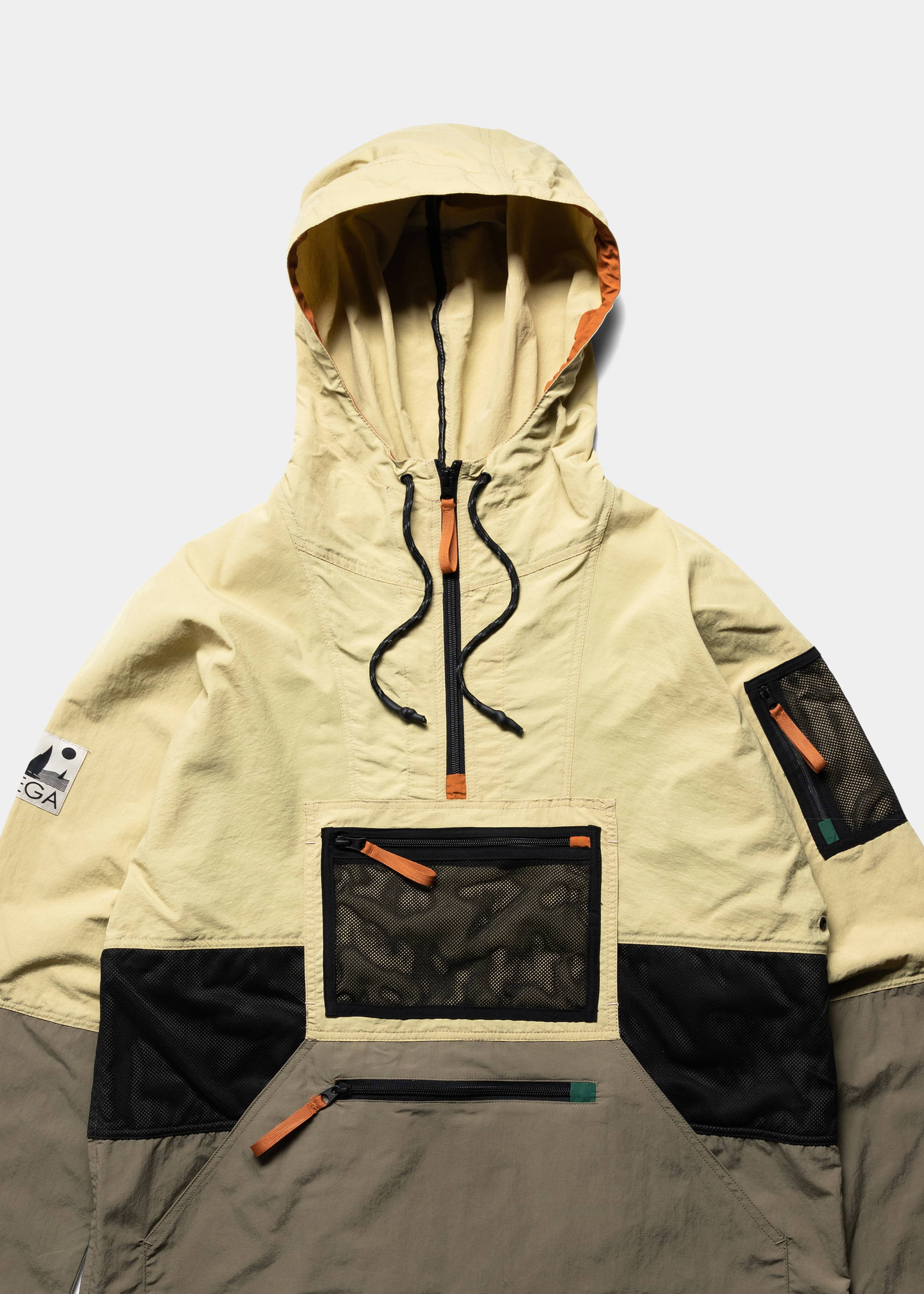 The Packable Anorak sets that tone early and is ready for action in a moment's notice. Made from nylon and overflowing with practical details like 4 pockets across the body, side seam zips for easy entry, and an adjustable draw cord waist, this weather repellent anorak is the swiss army pullover for when things get dicey. And when the clouds clear and all is right in the world, it packs into a functional bag with 2 pockets and a carrying cord. You're welcome.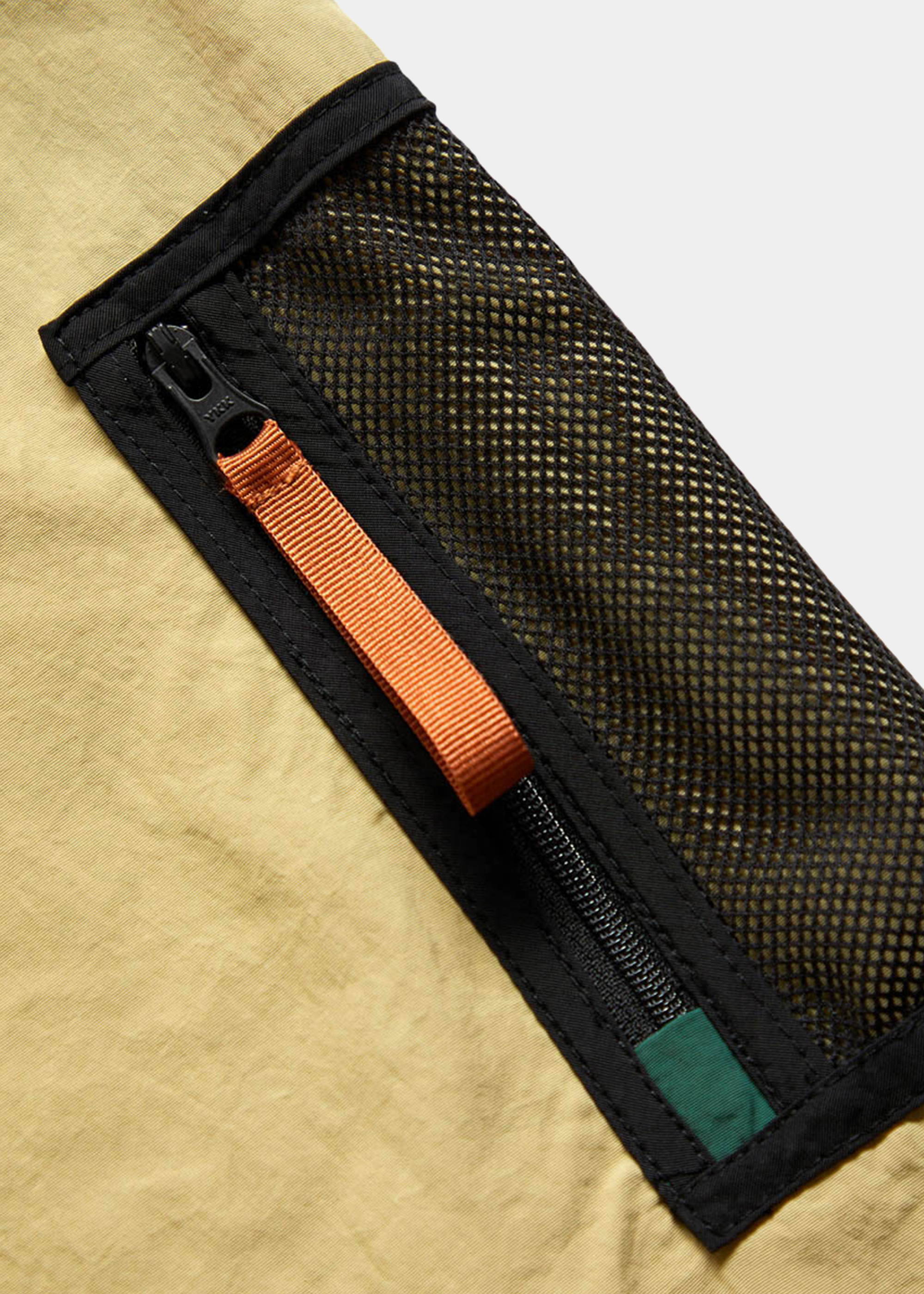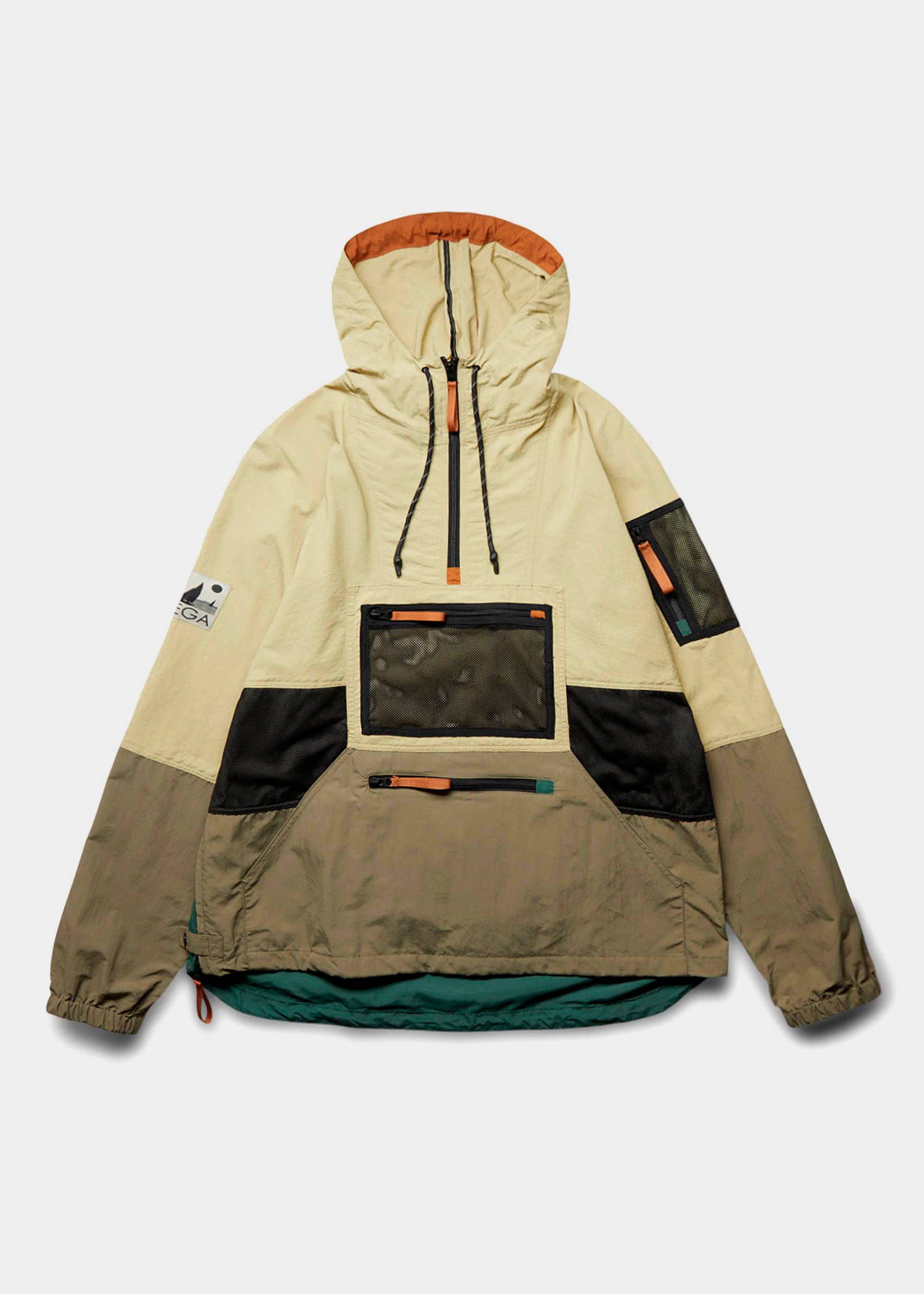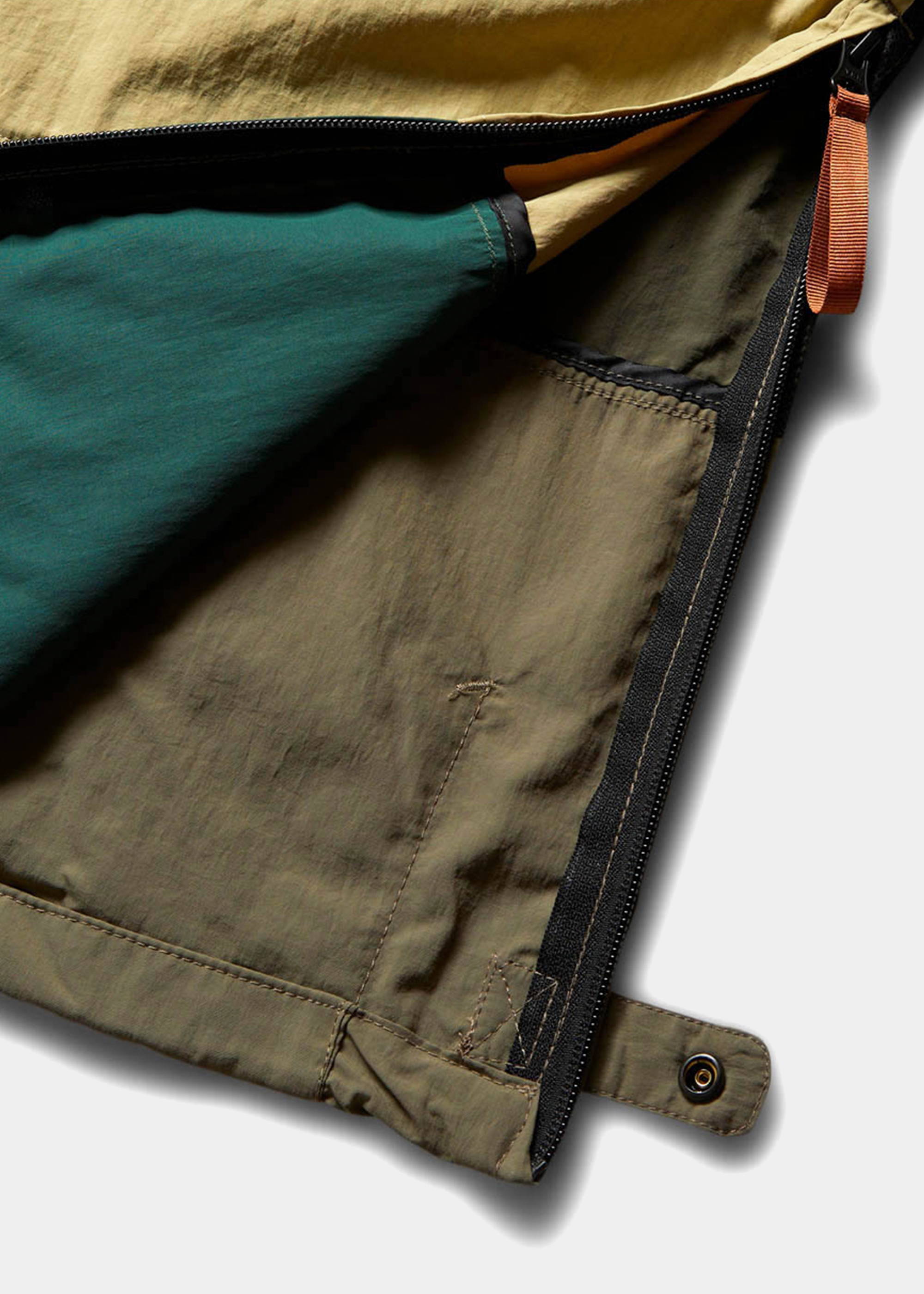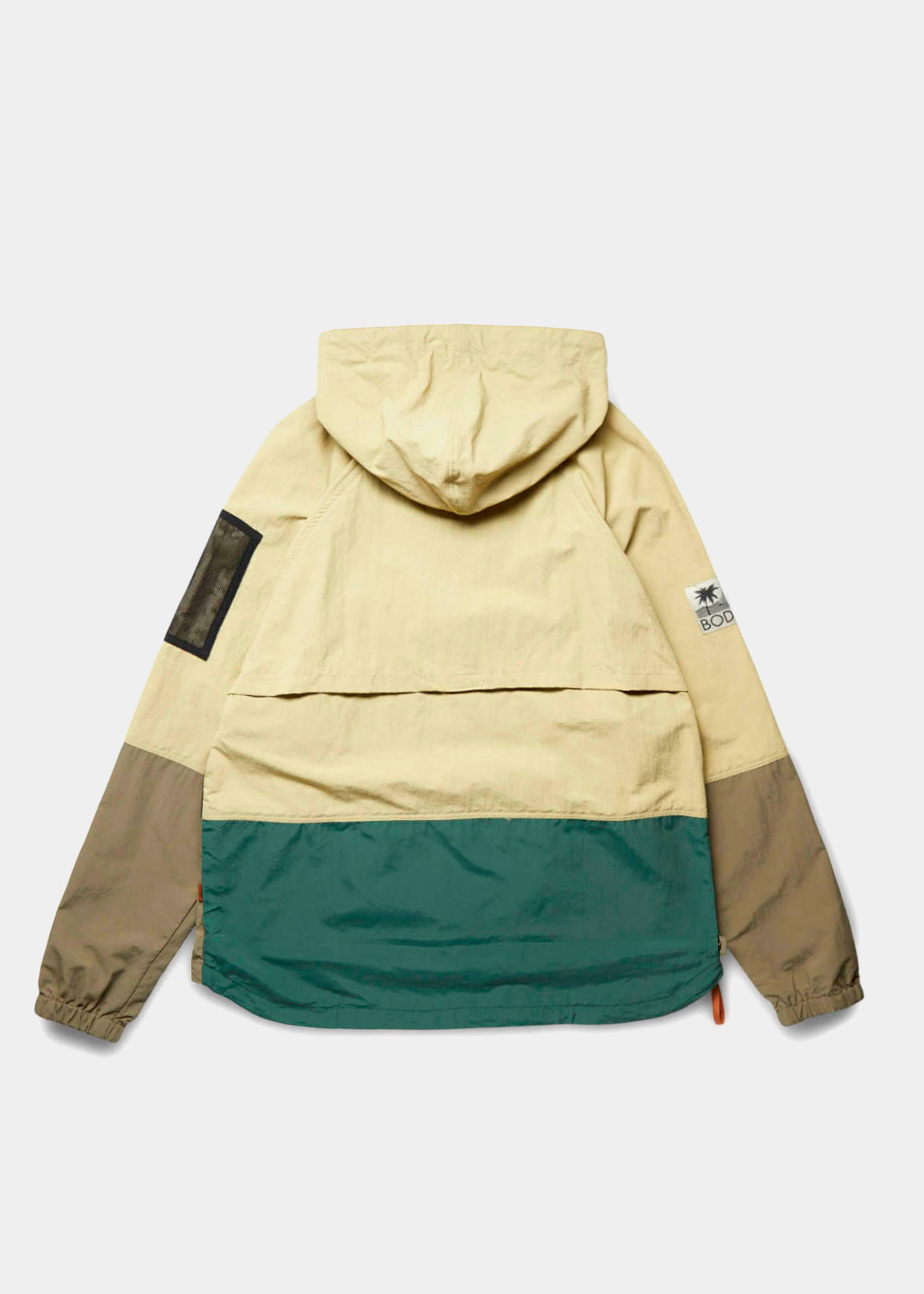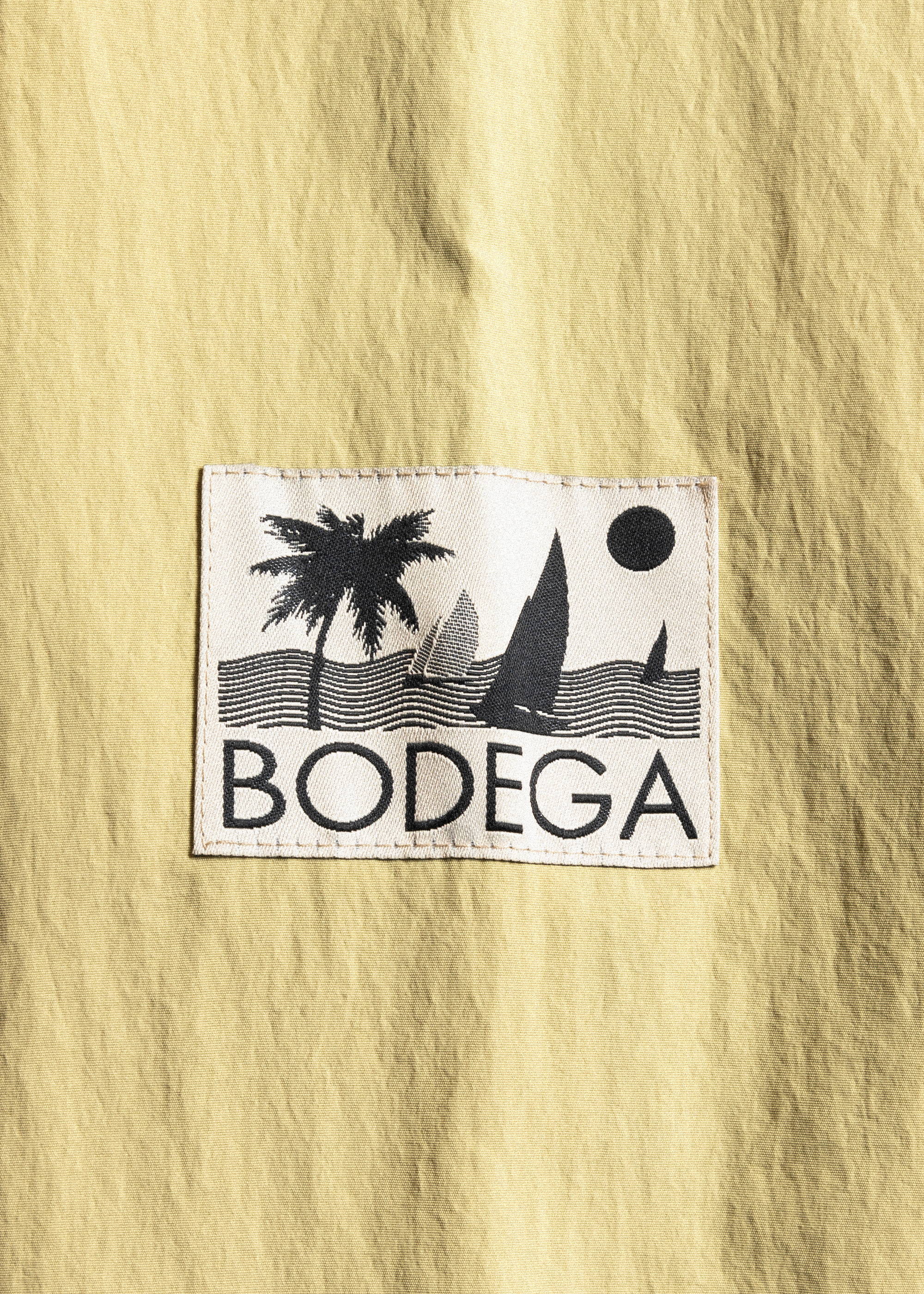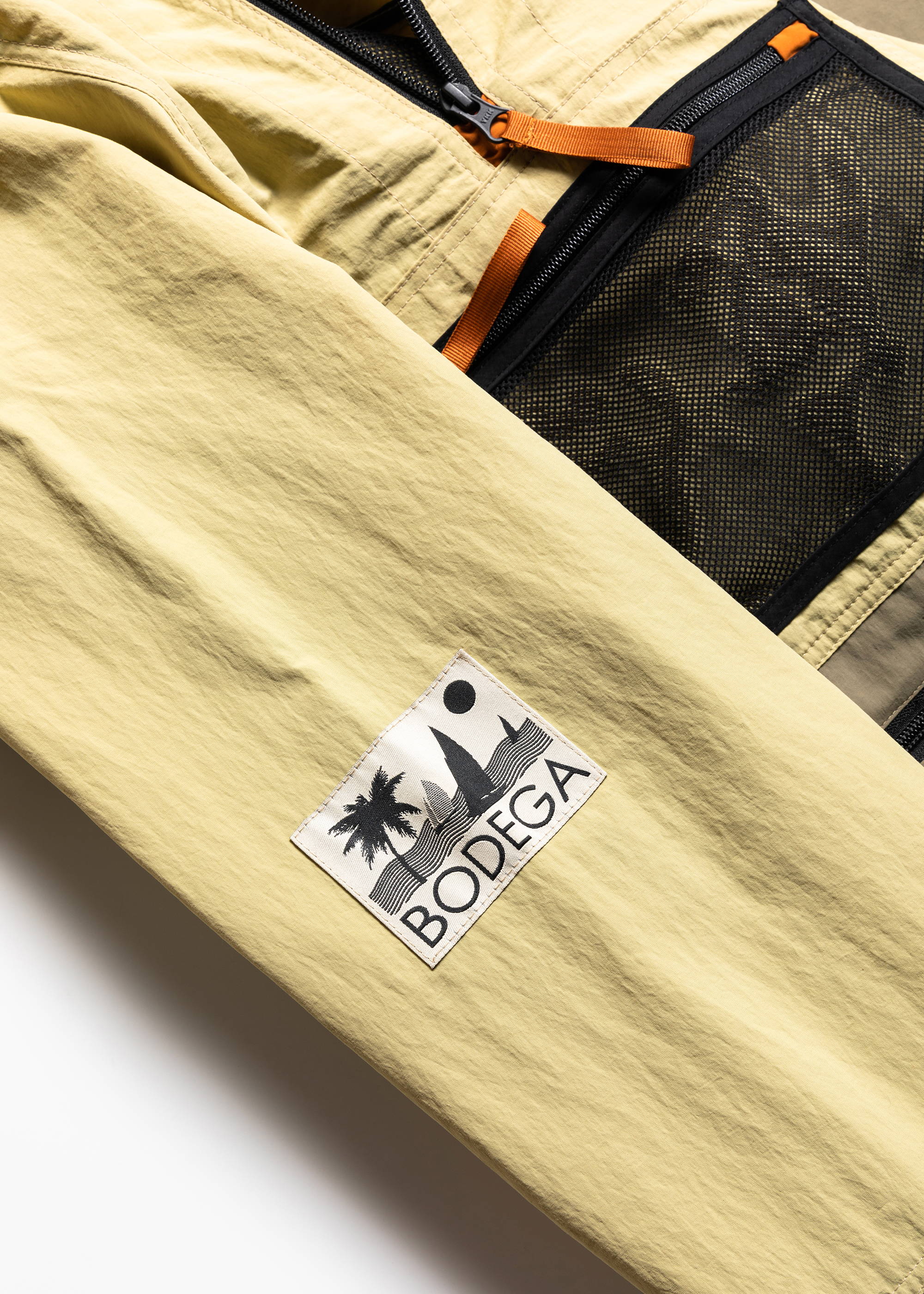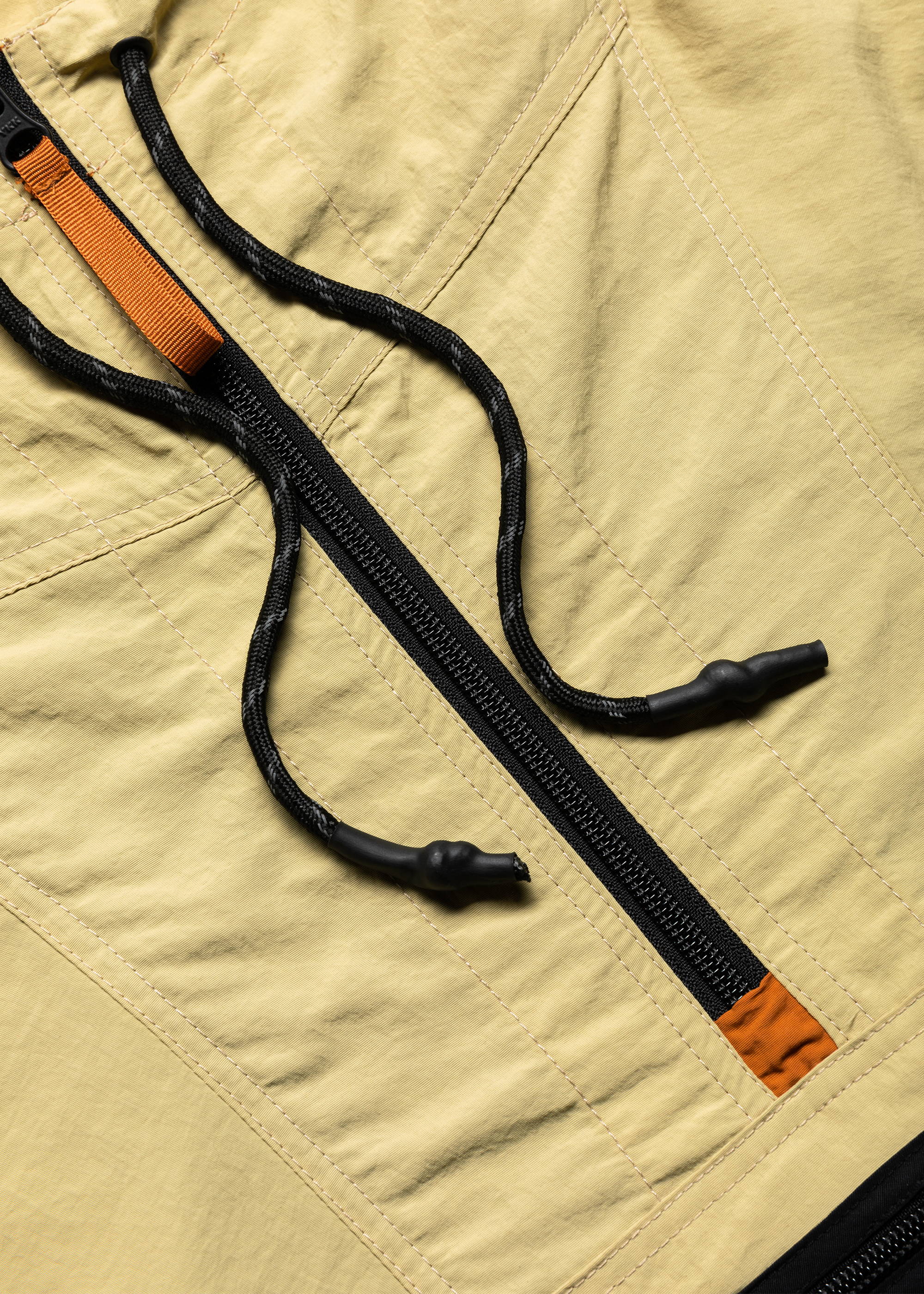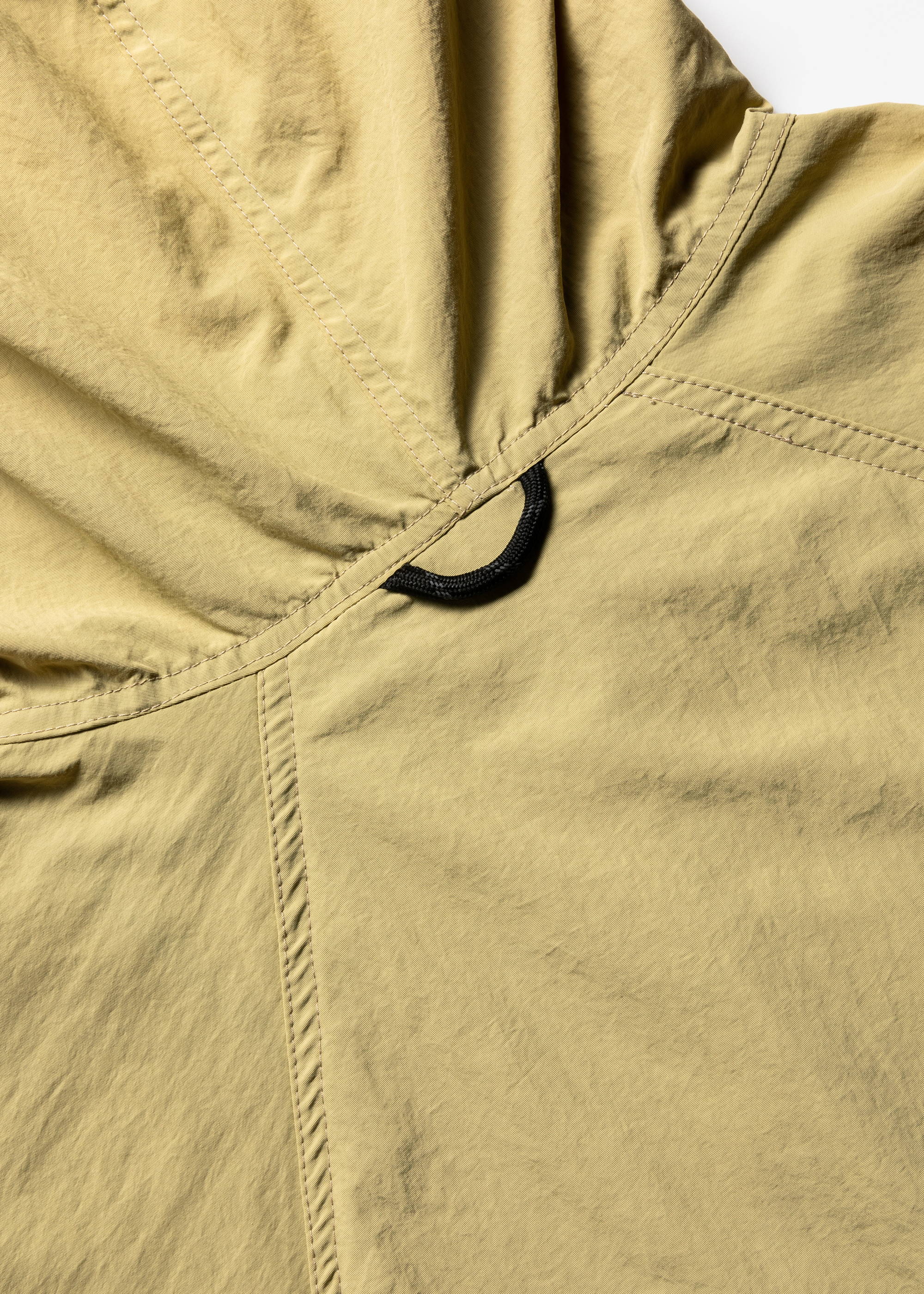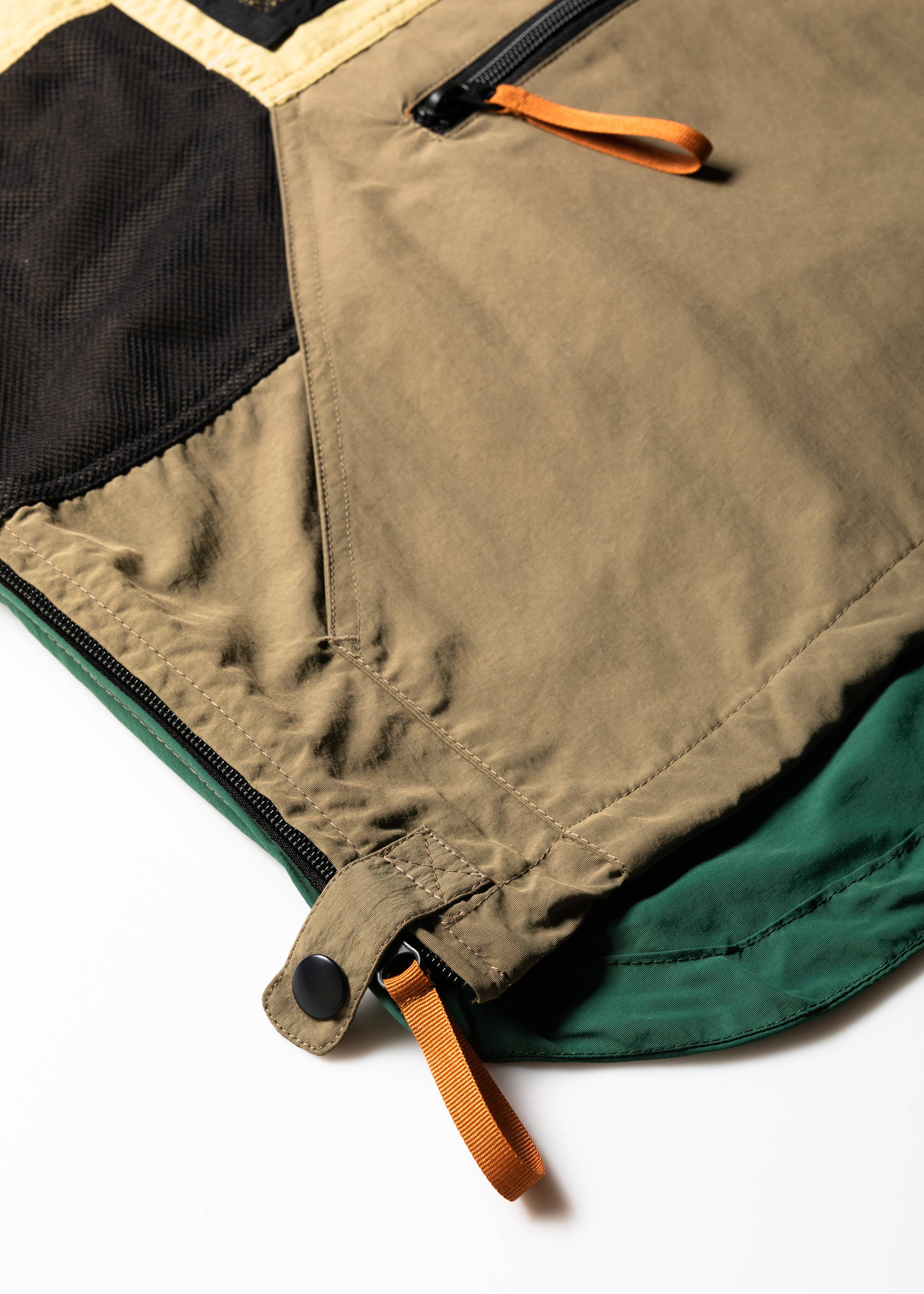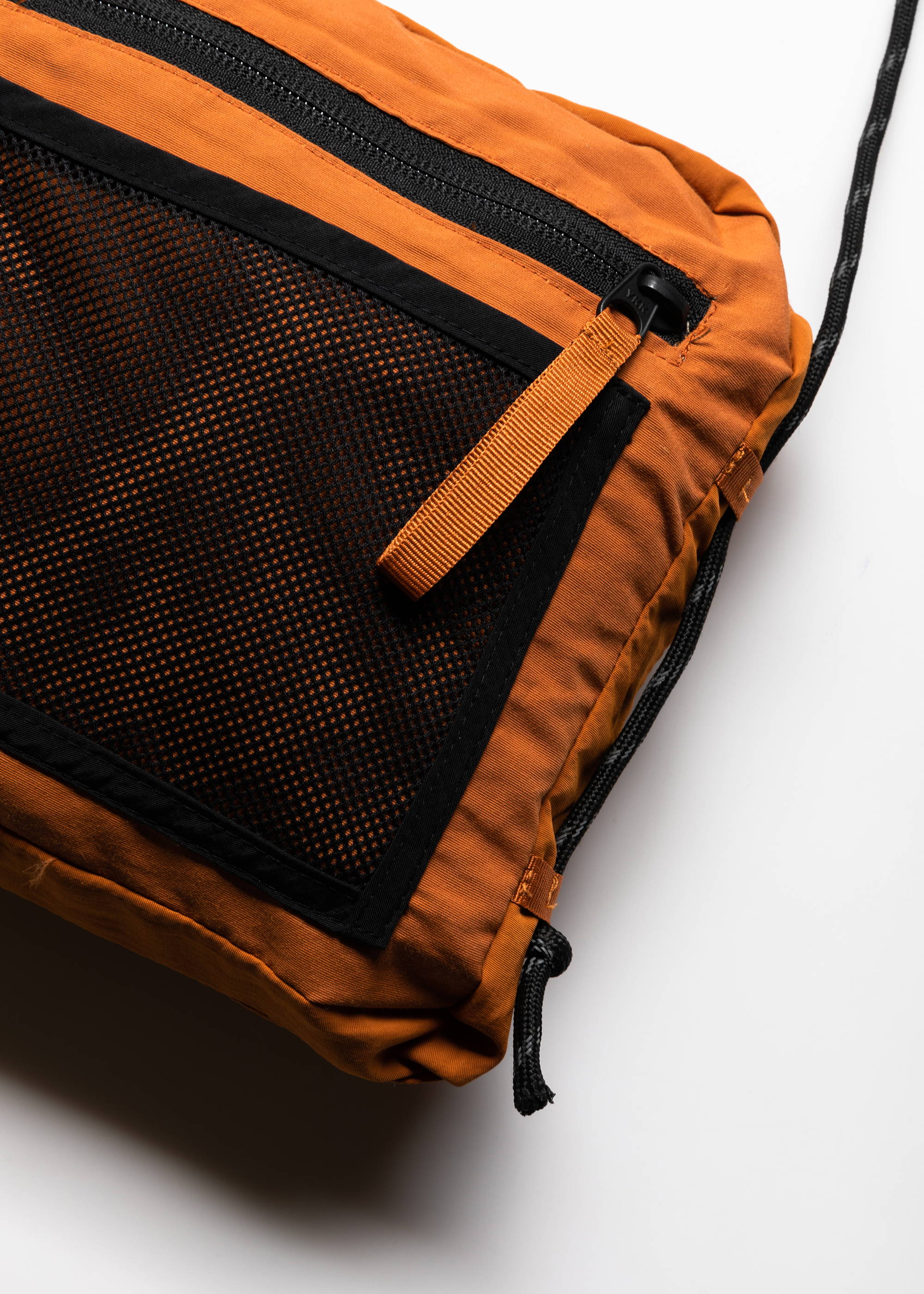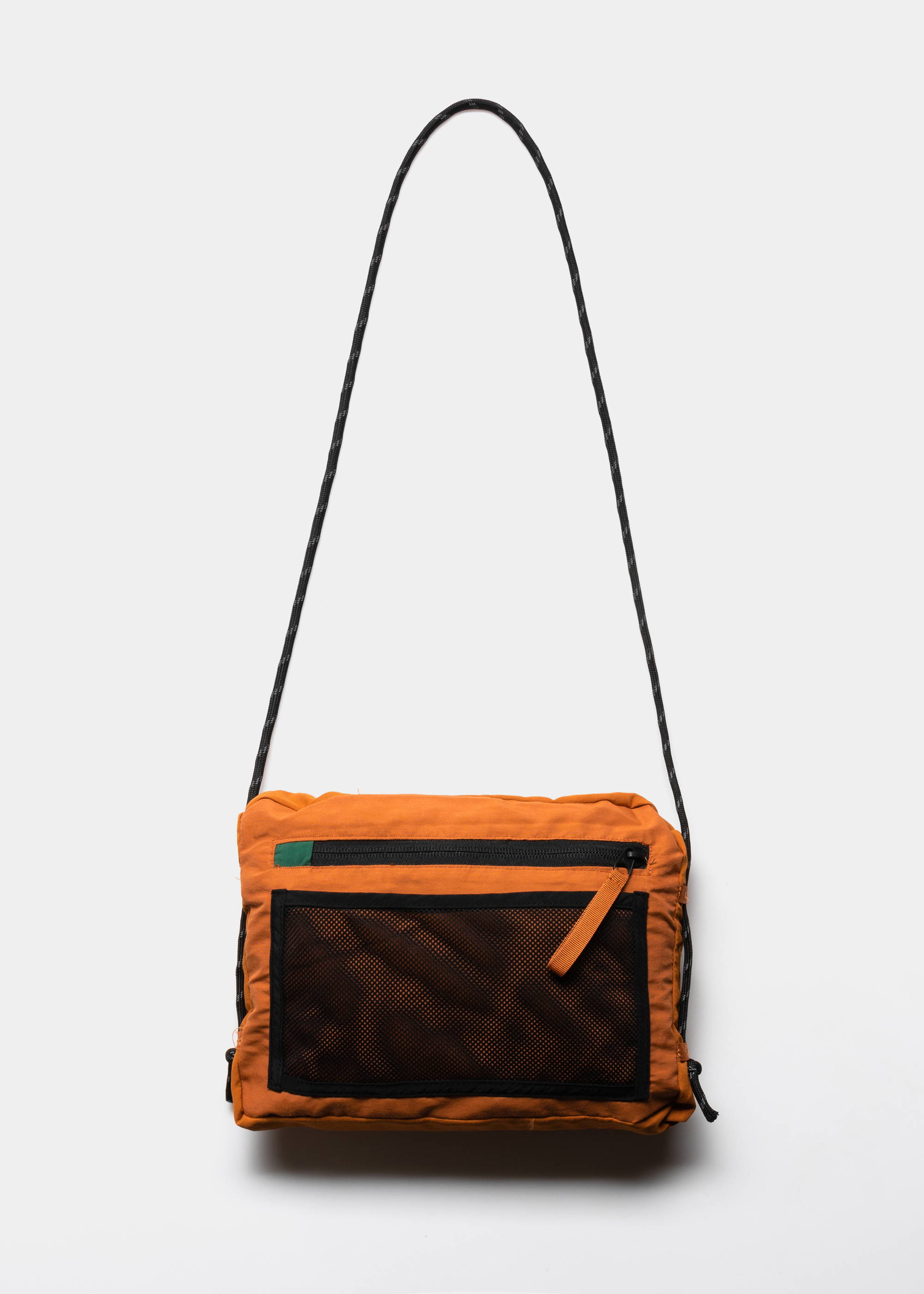 Take your preconceived notions about cargo pants and stuff them in one of the many pockets of the Cargo Pant 2.0. Serving as the unofficial posterchild of what a cargo pant should be, the 2.0s are made from a cotton ripstop, adorned with antique brass snap buttons, and utilize adjustable hems and waist webbing. With reinforced knees and seat in addition to the main event – endlessly functional pockets that are as aesthetically pleasing as useful – you'll never forget your phone, wallet, or keys again. Which pocket they're in, now that's another story.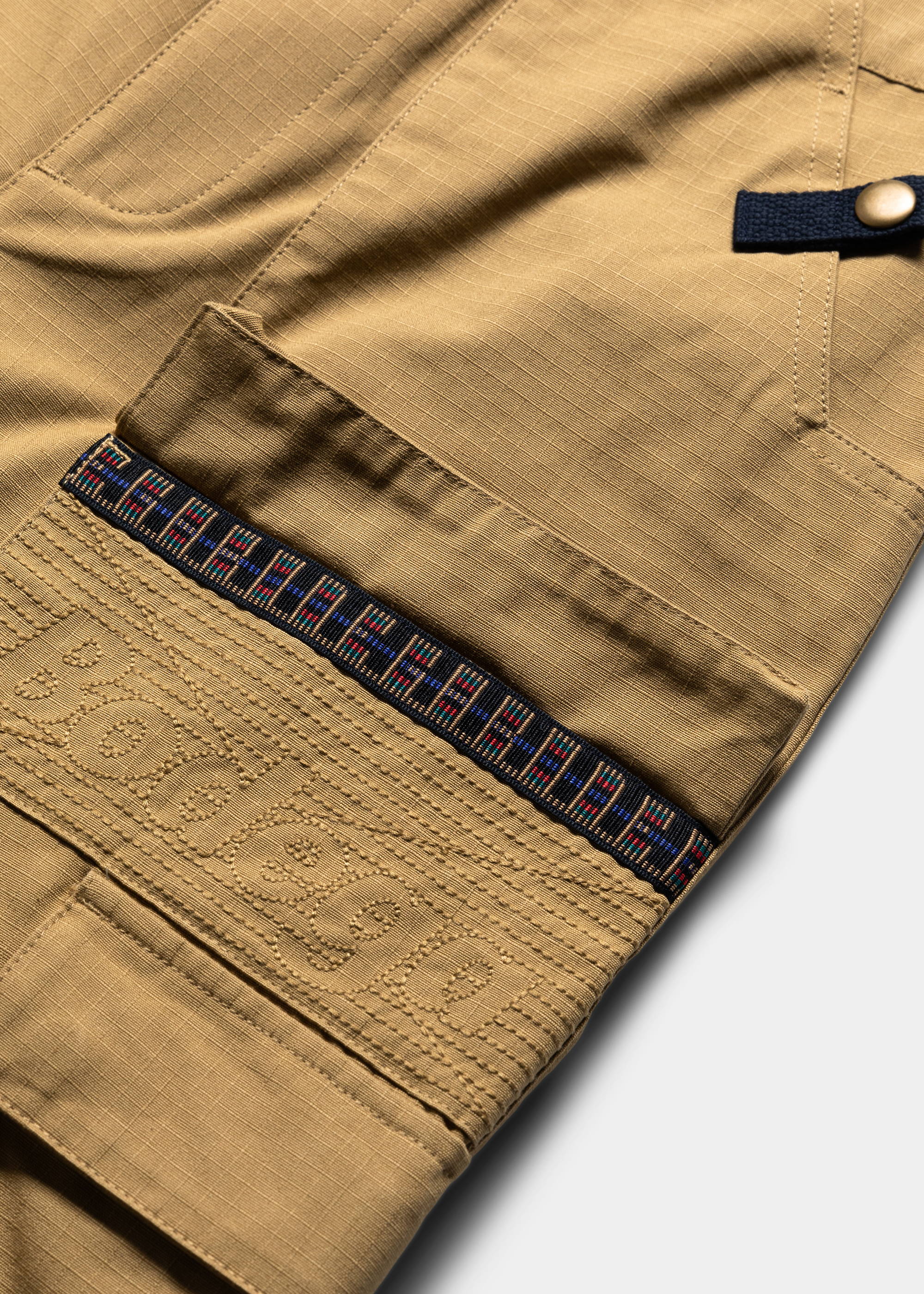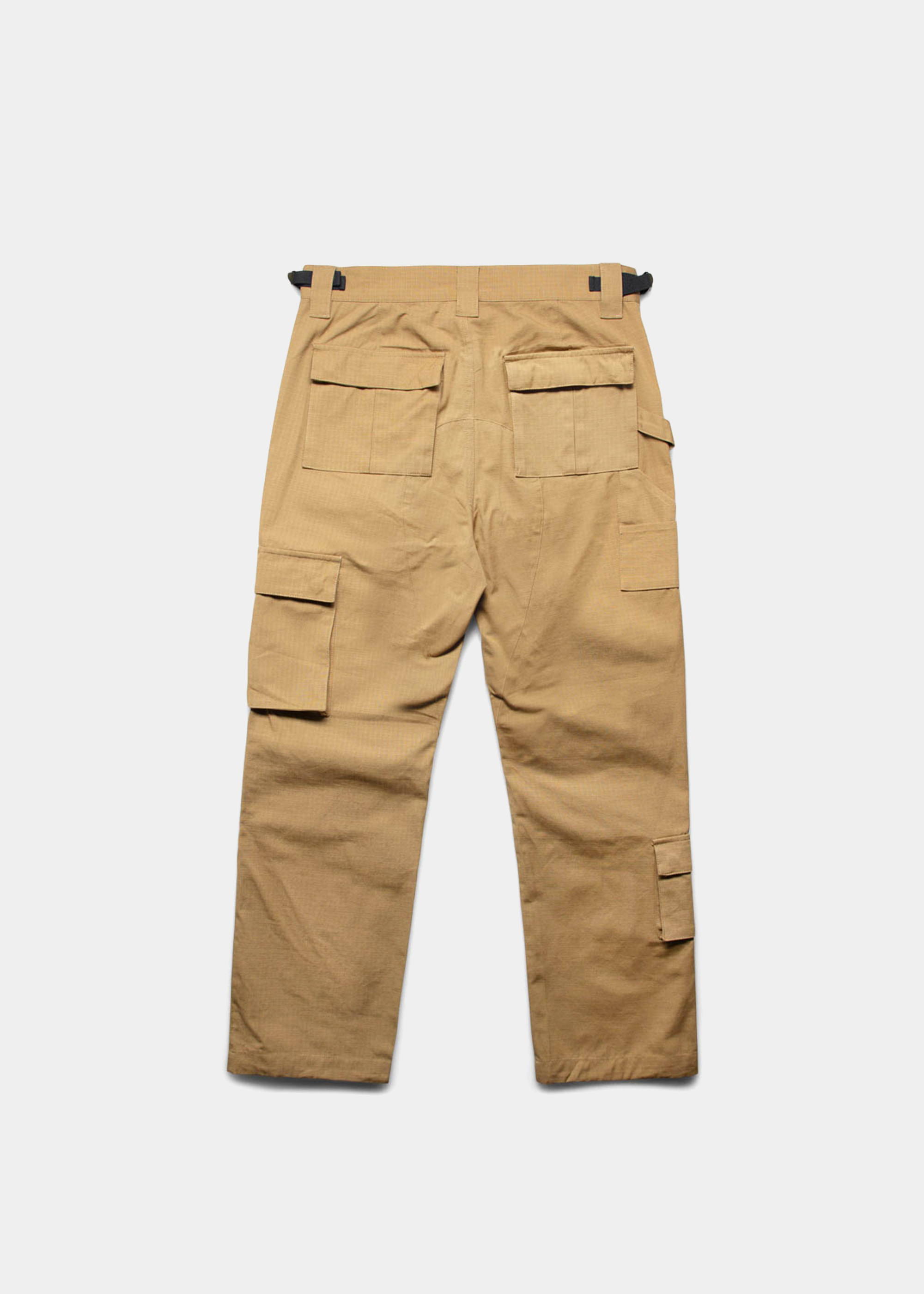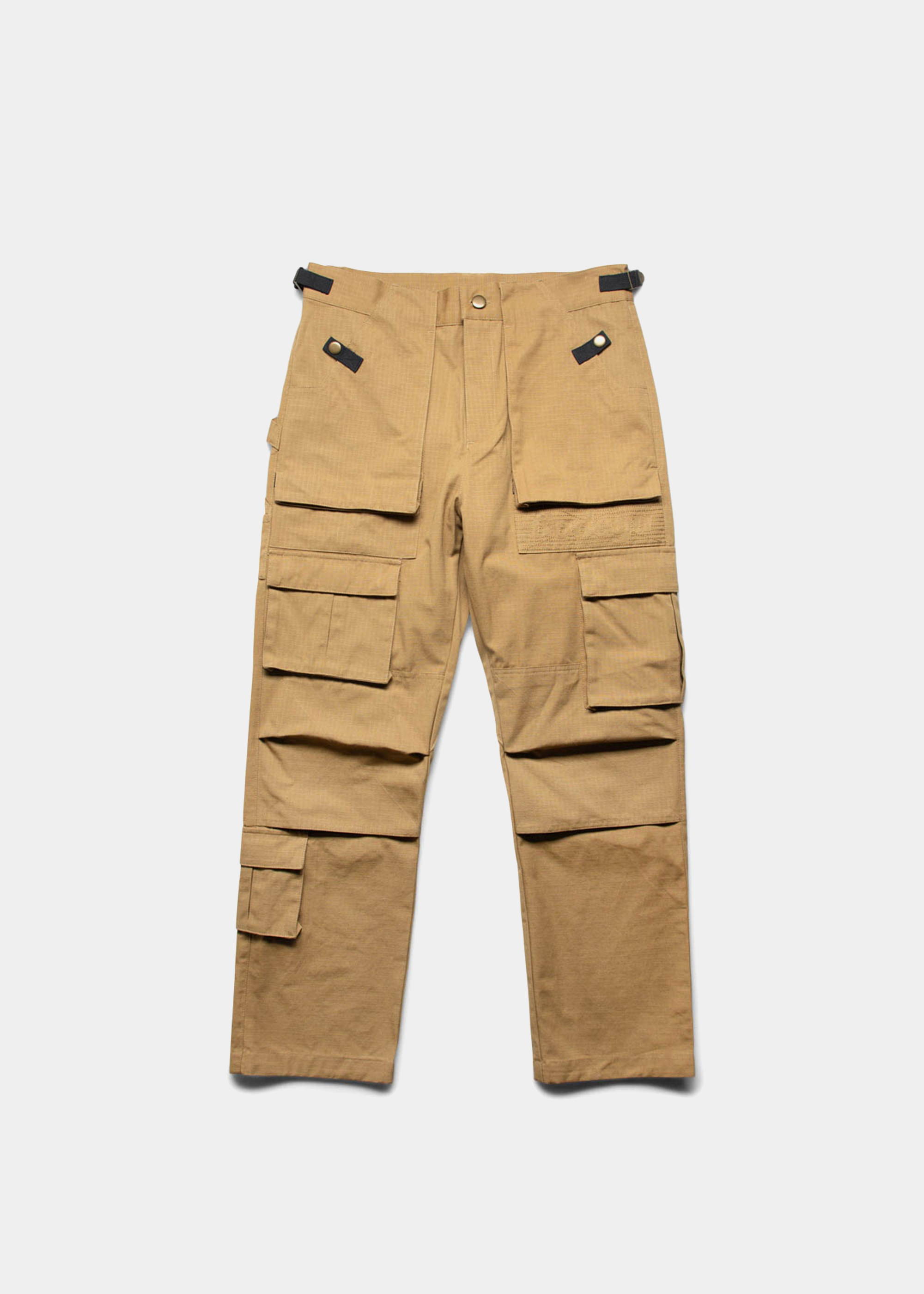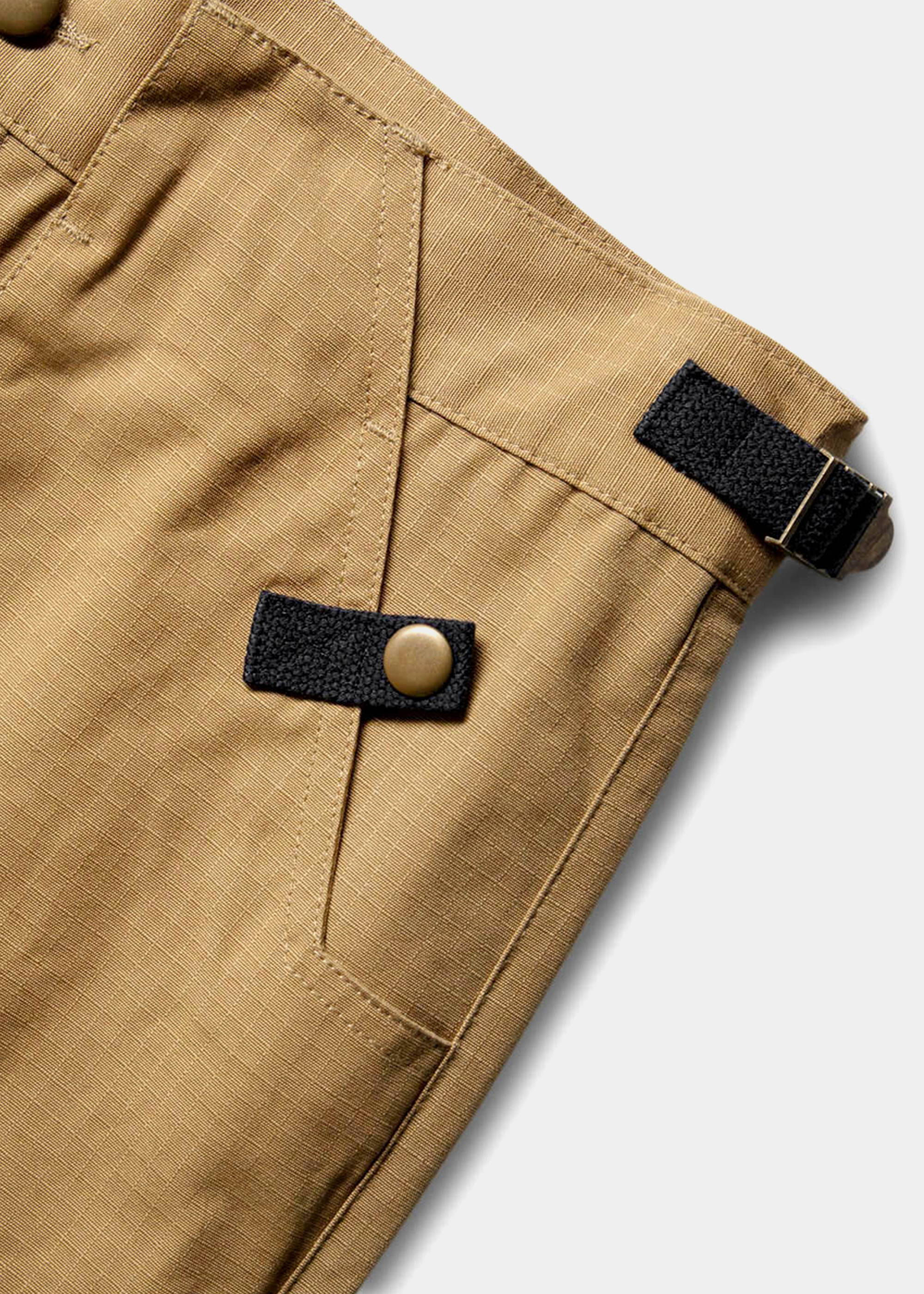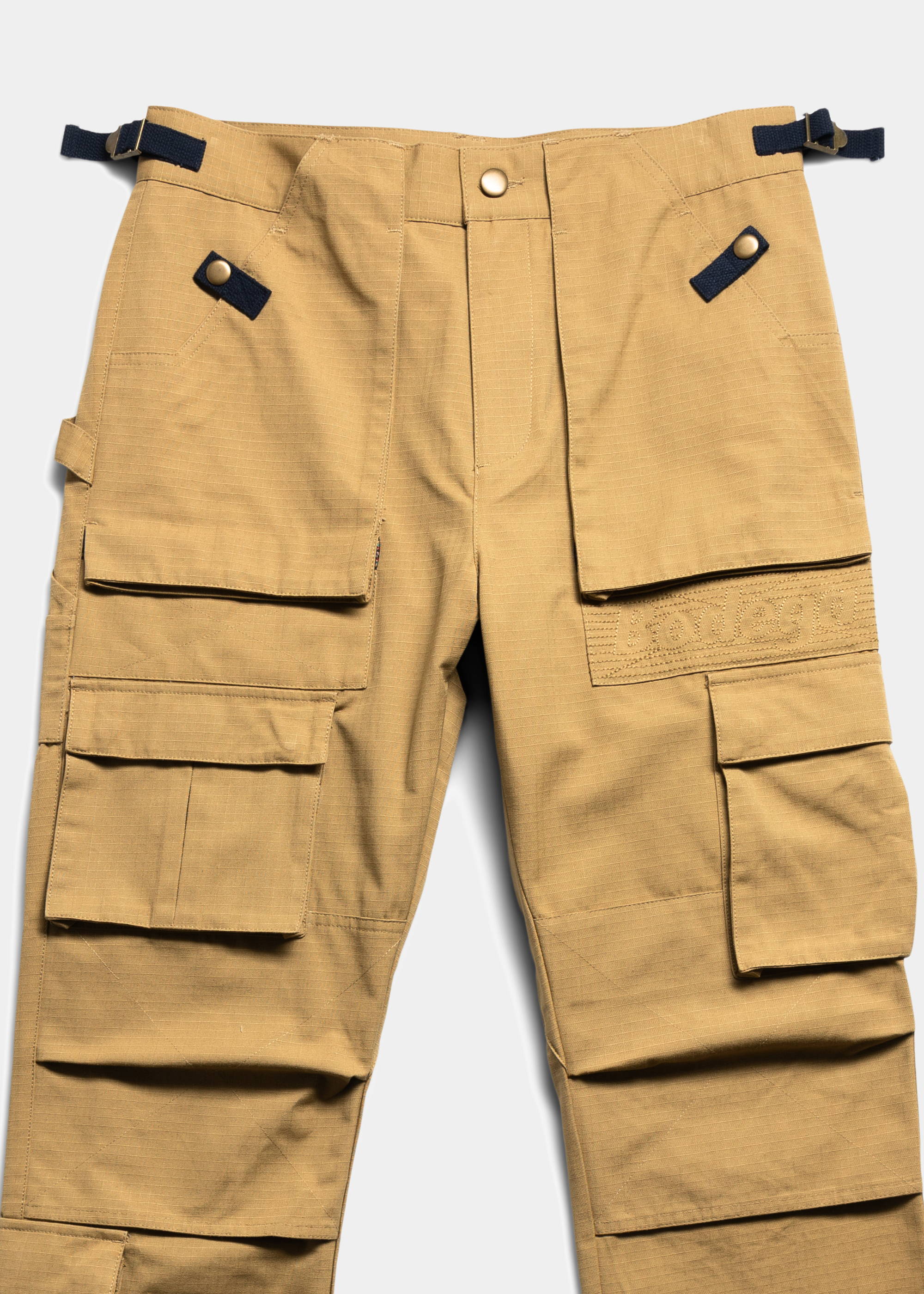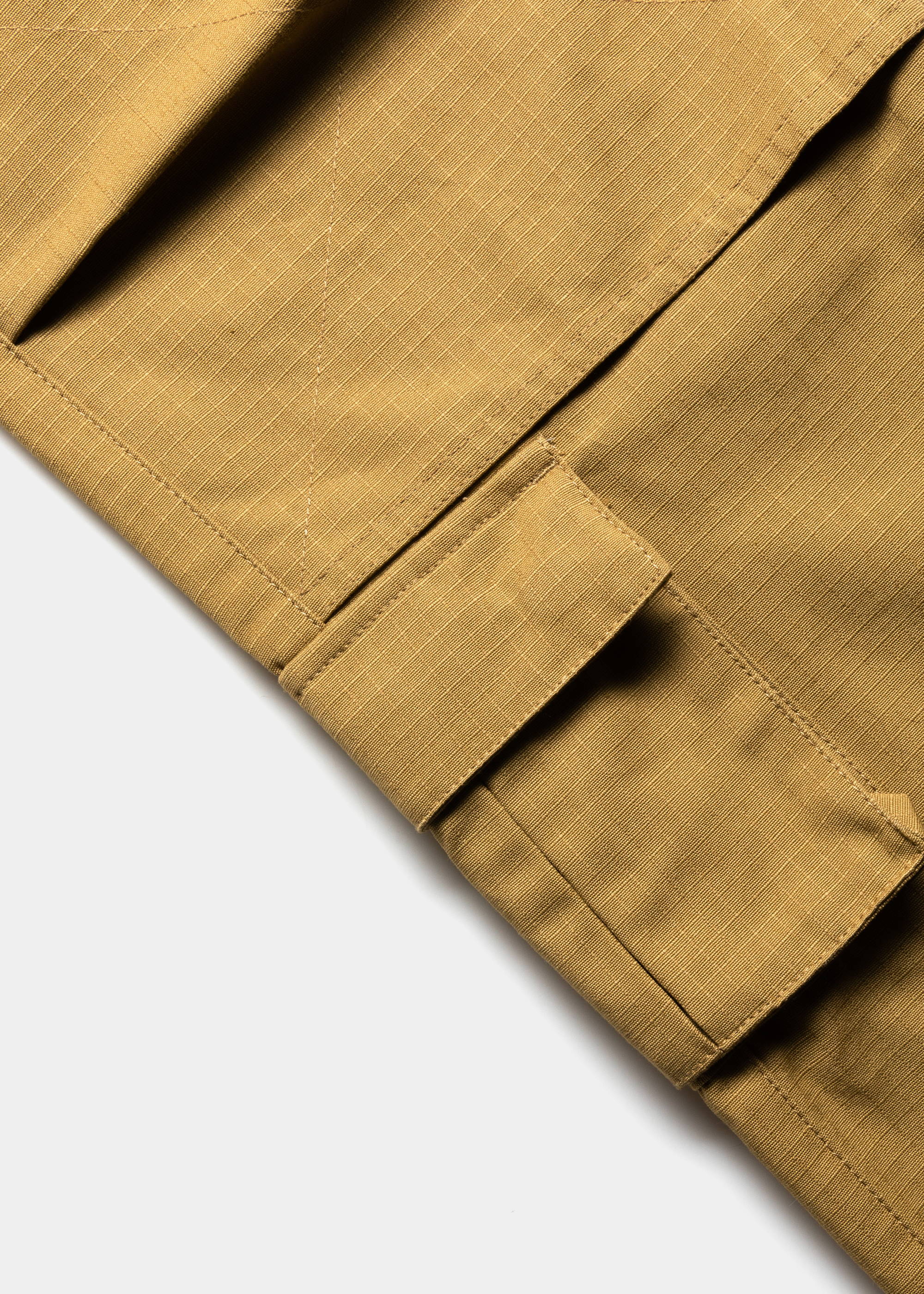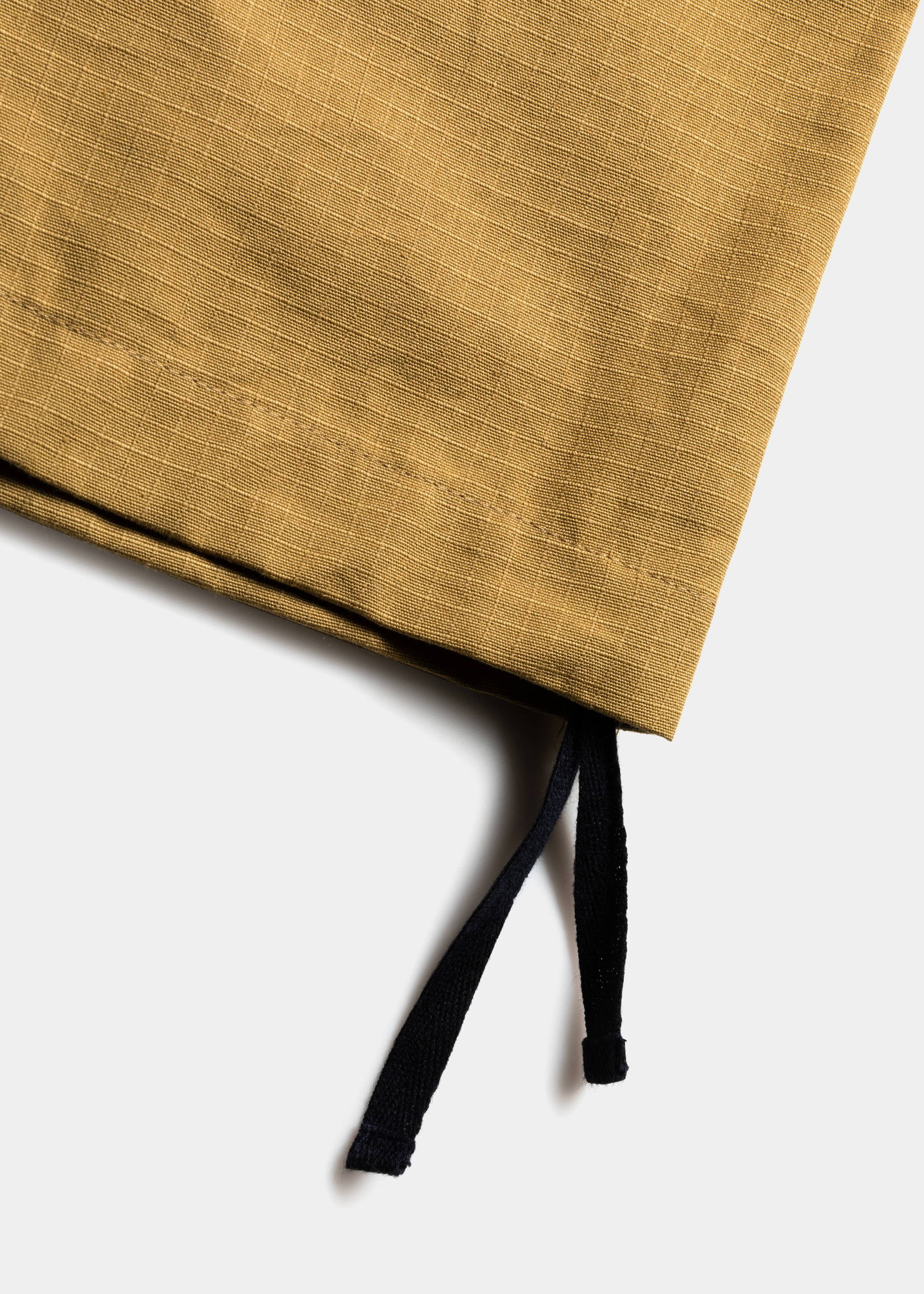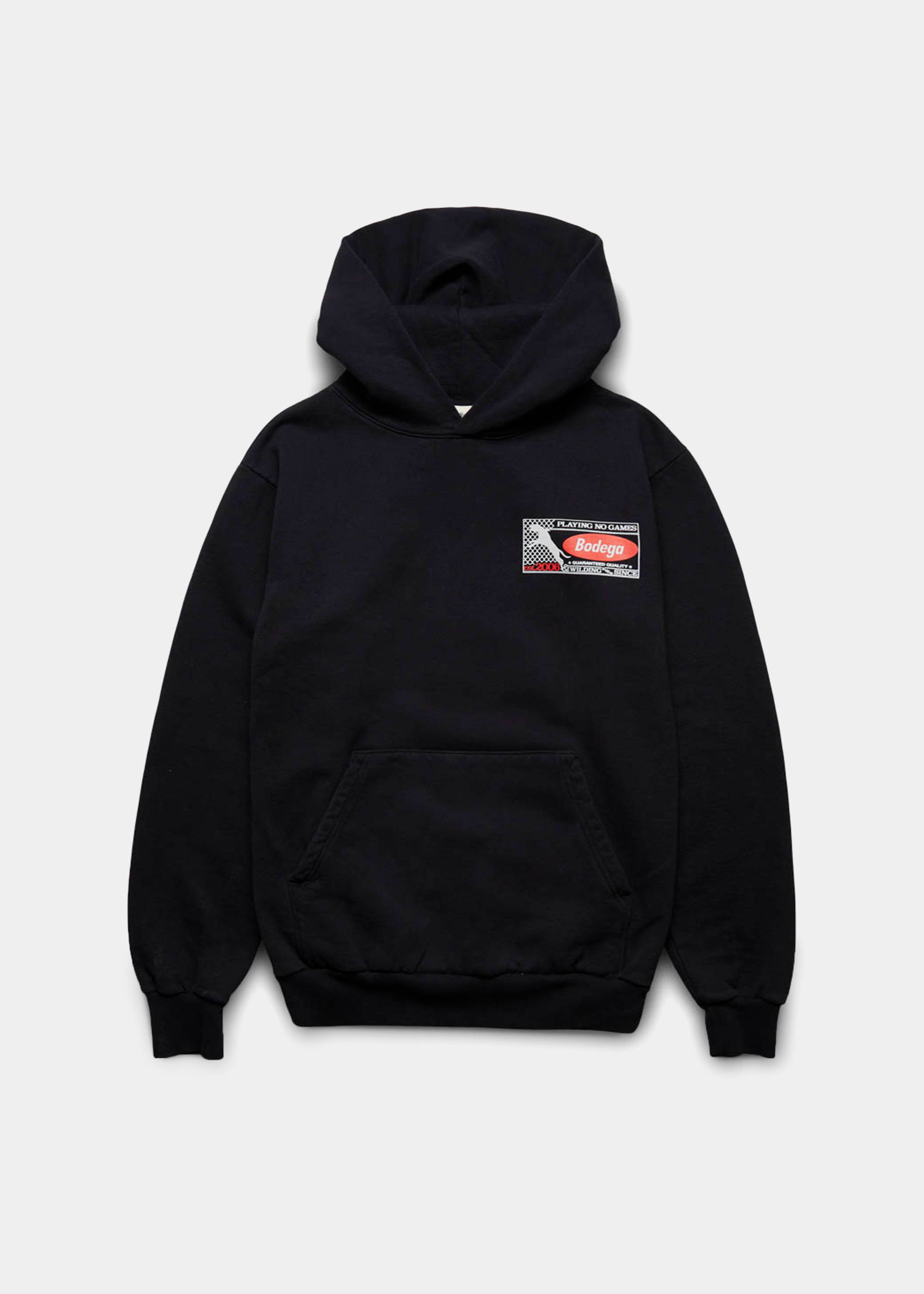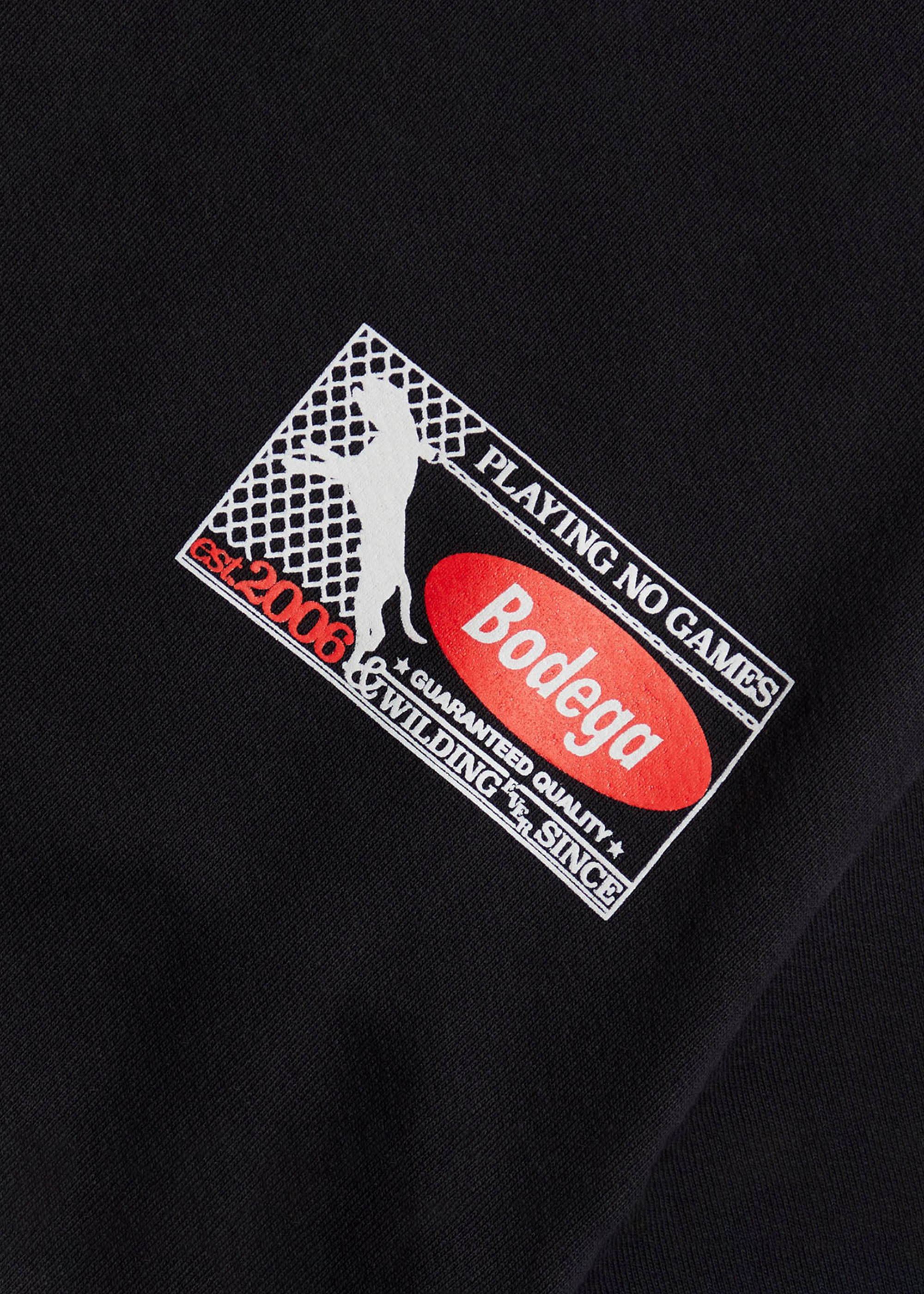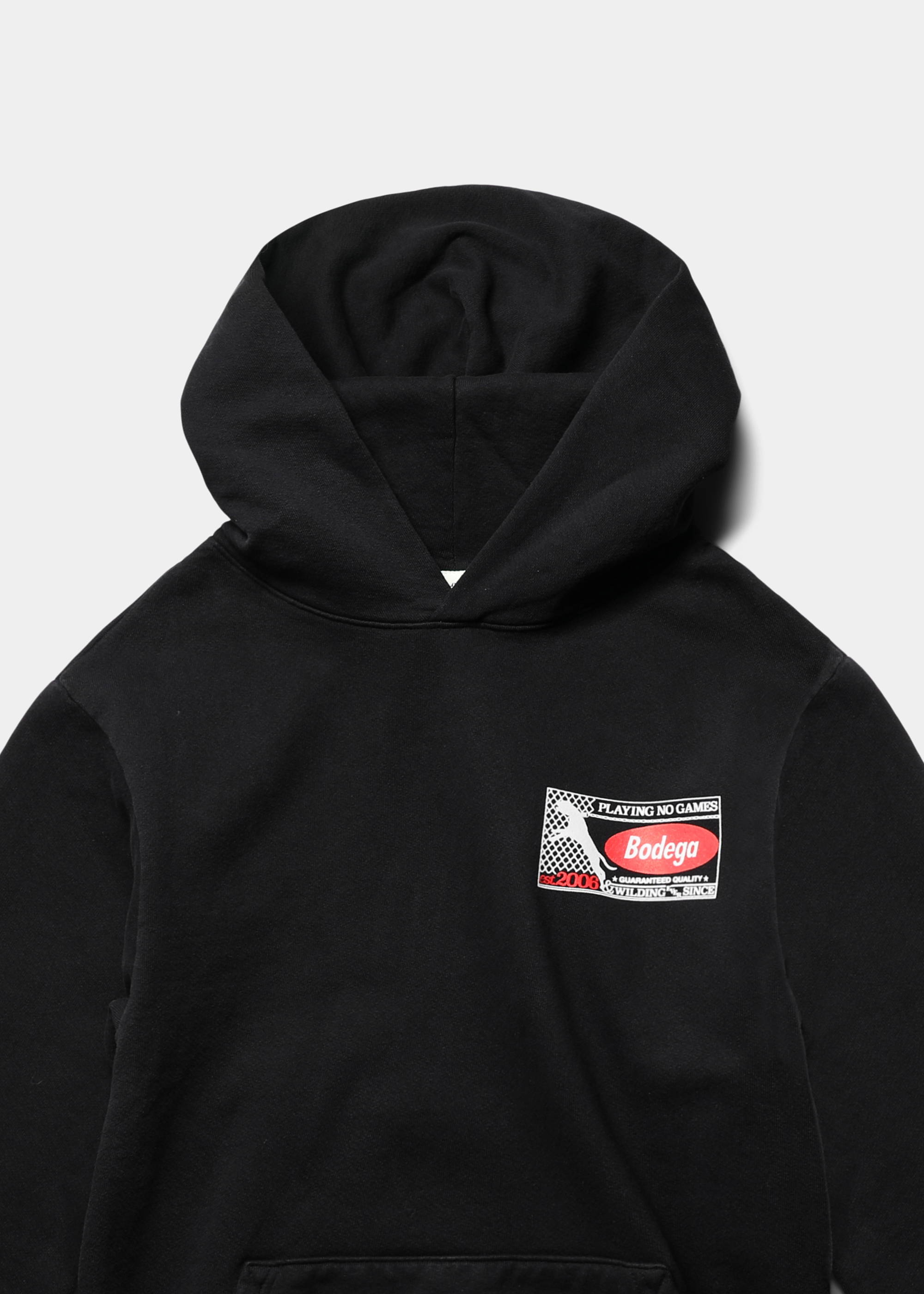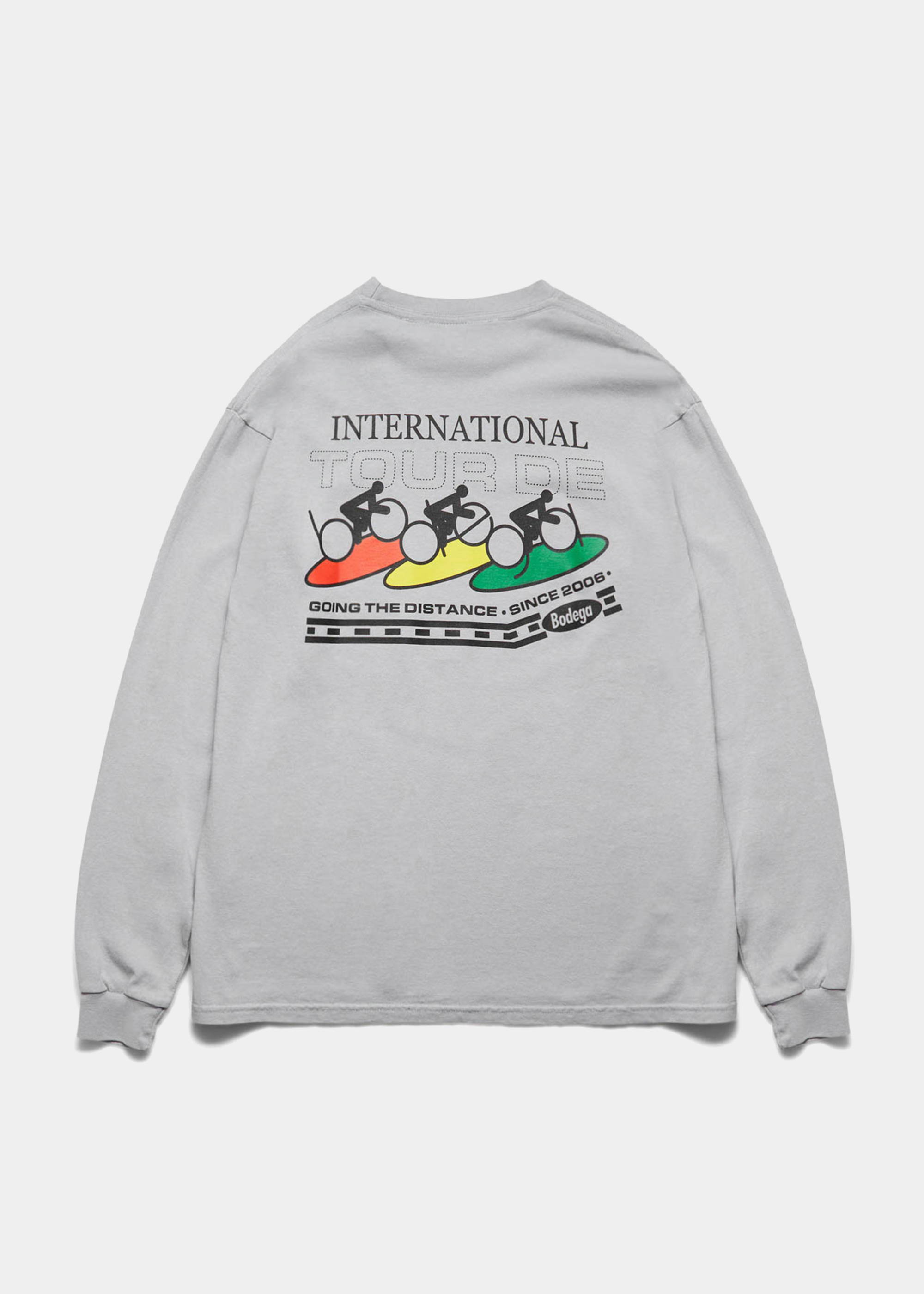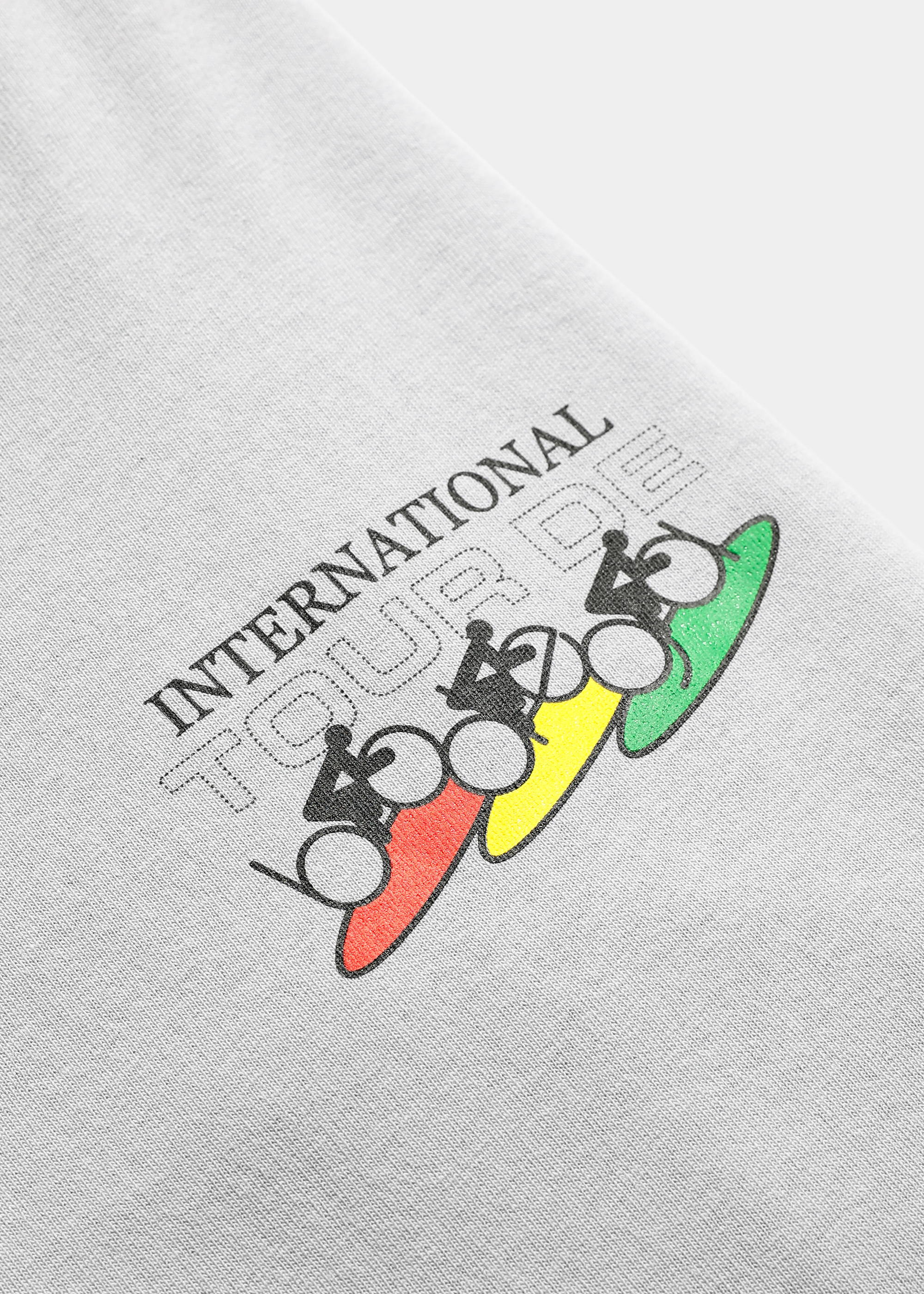 Ushering in a much needed summer tease are the Nylon Shorts. Fitted with a mesh lining, hand pockets and crucial internal Velcro stash pocket and back pocket, these side split shorts are a true warm weather fixture as the days get hotter and the beach or pool are always on the table no matter what the rest of the day holds.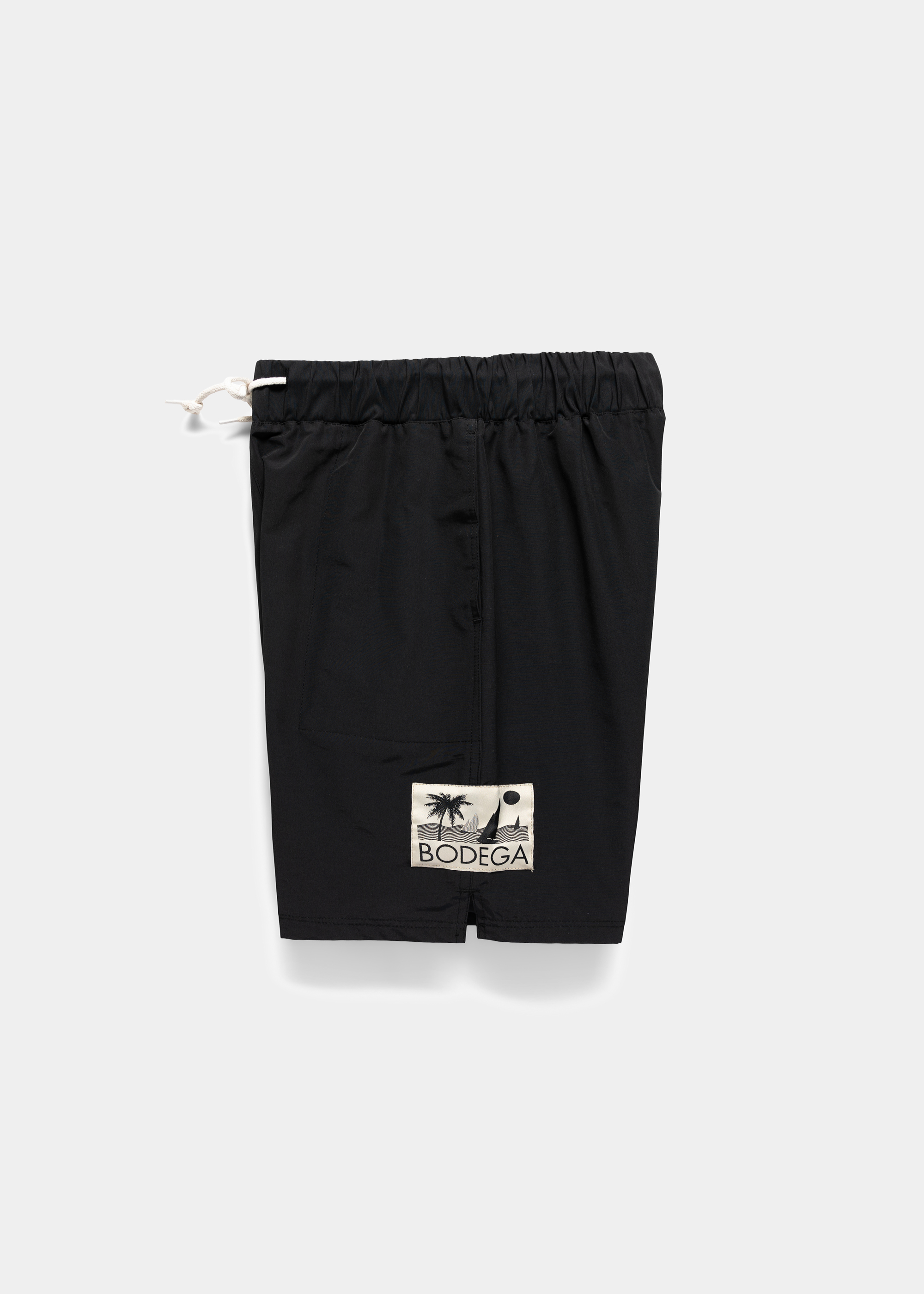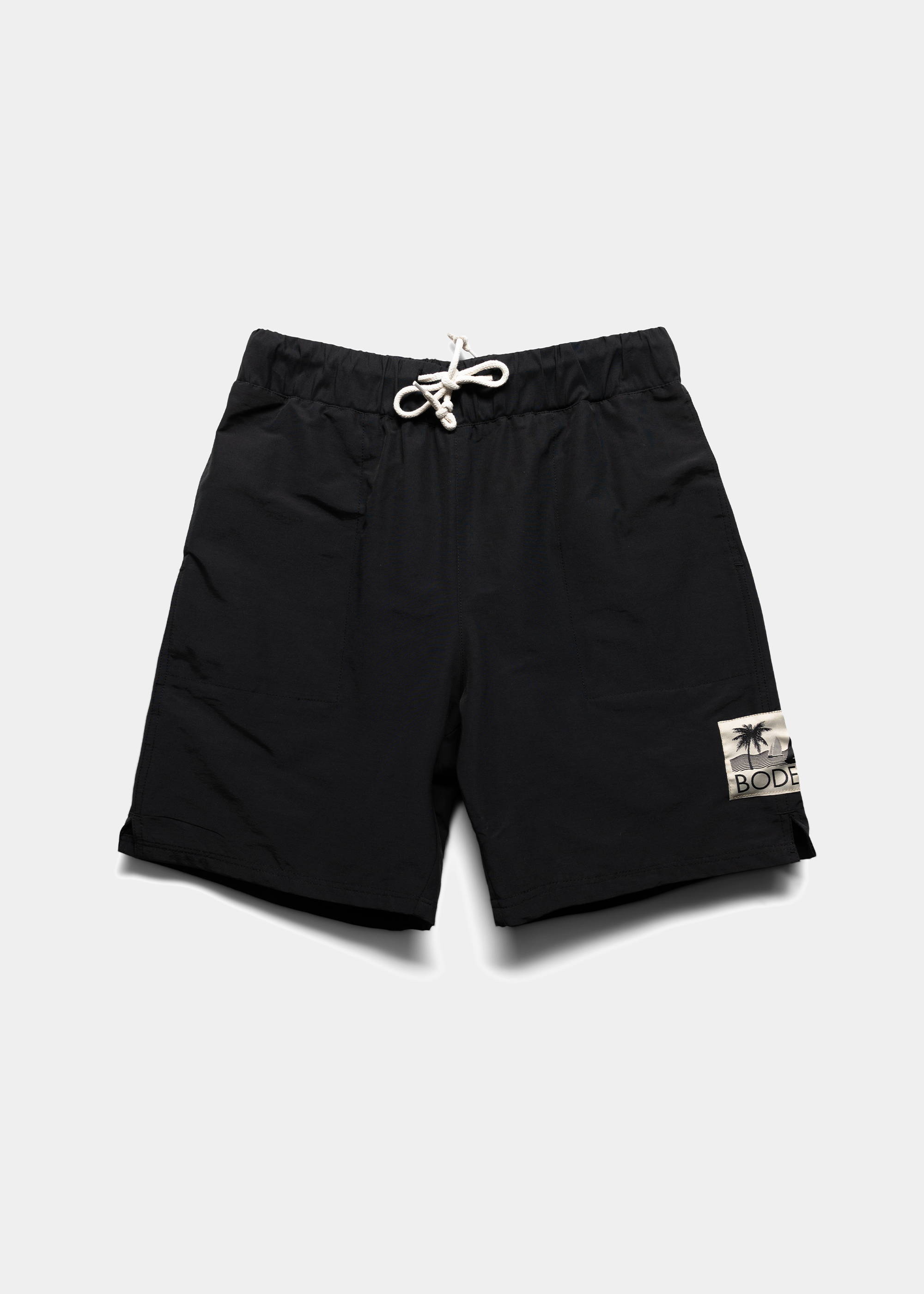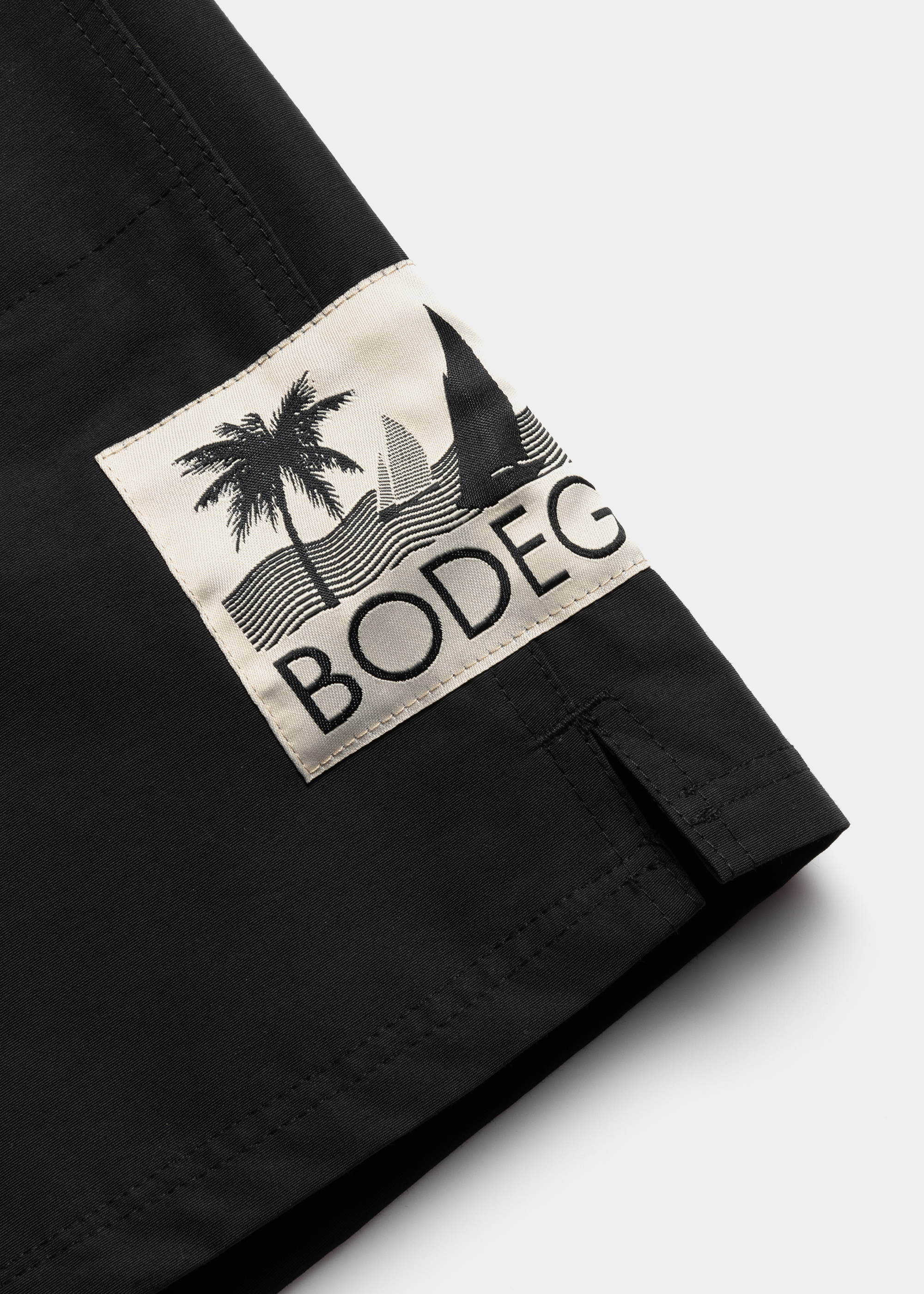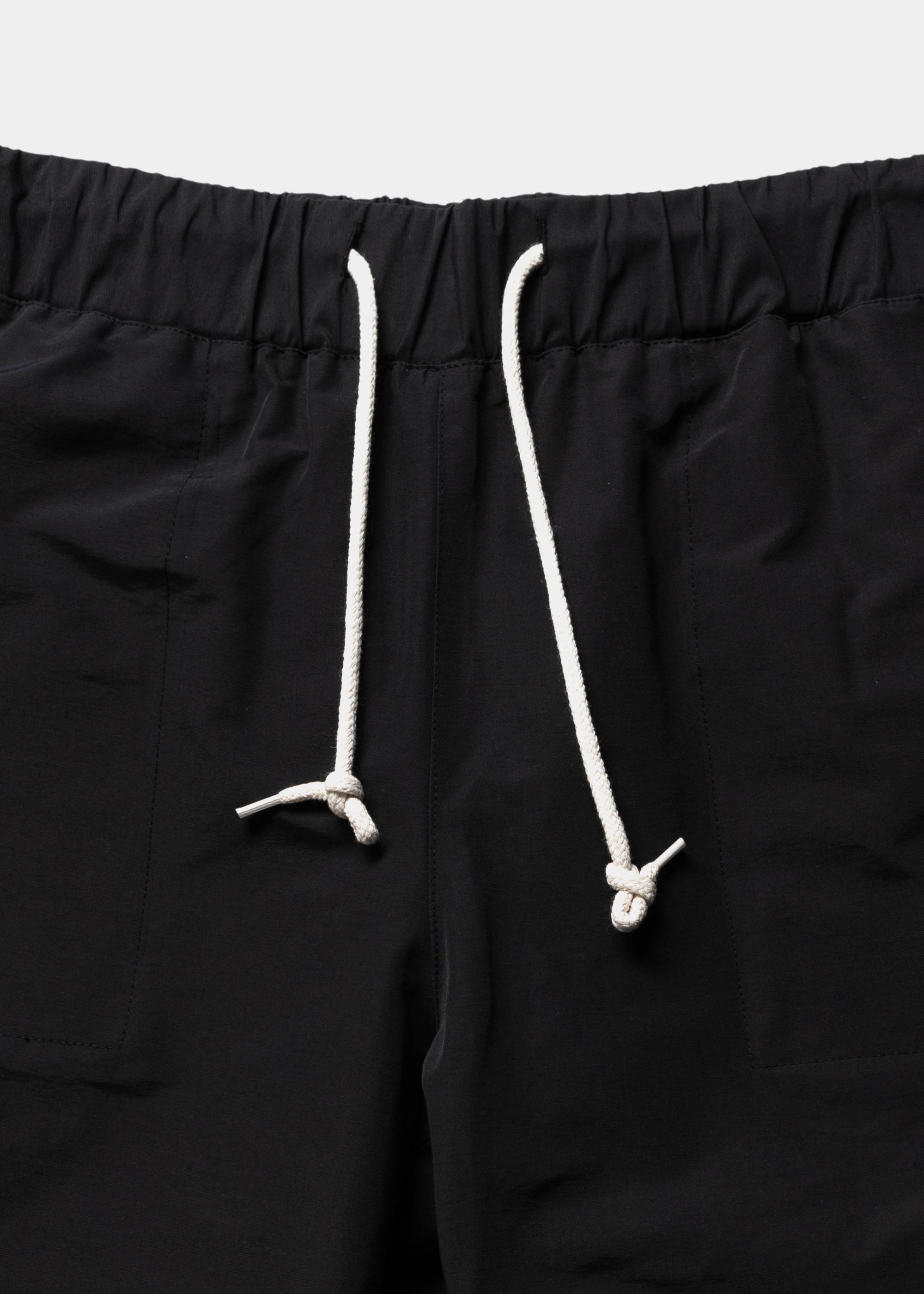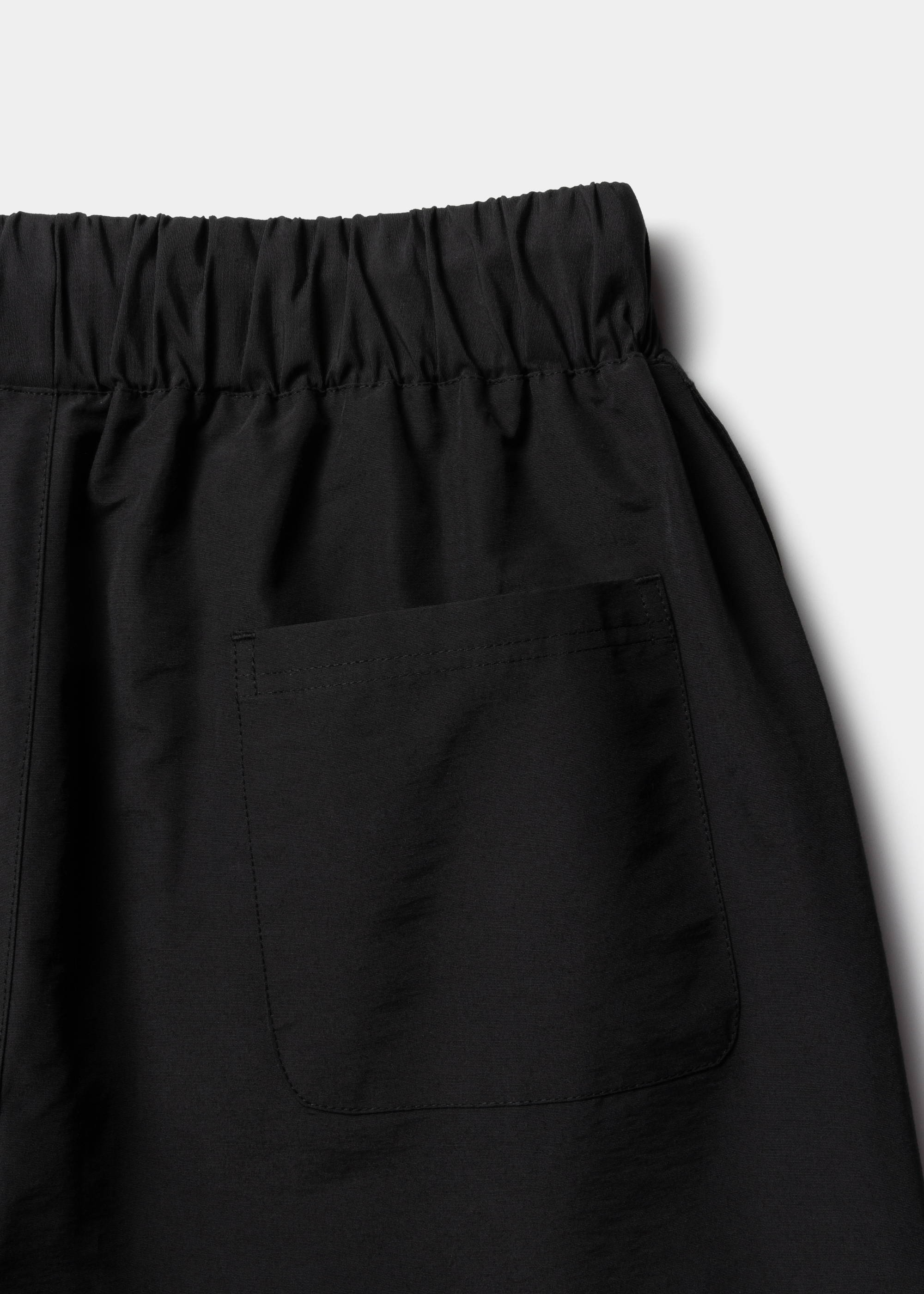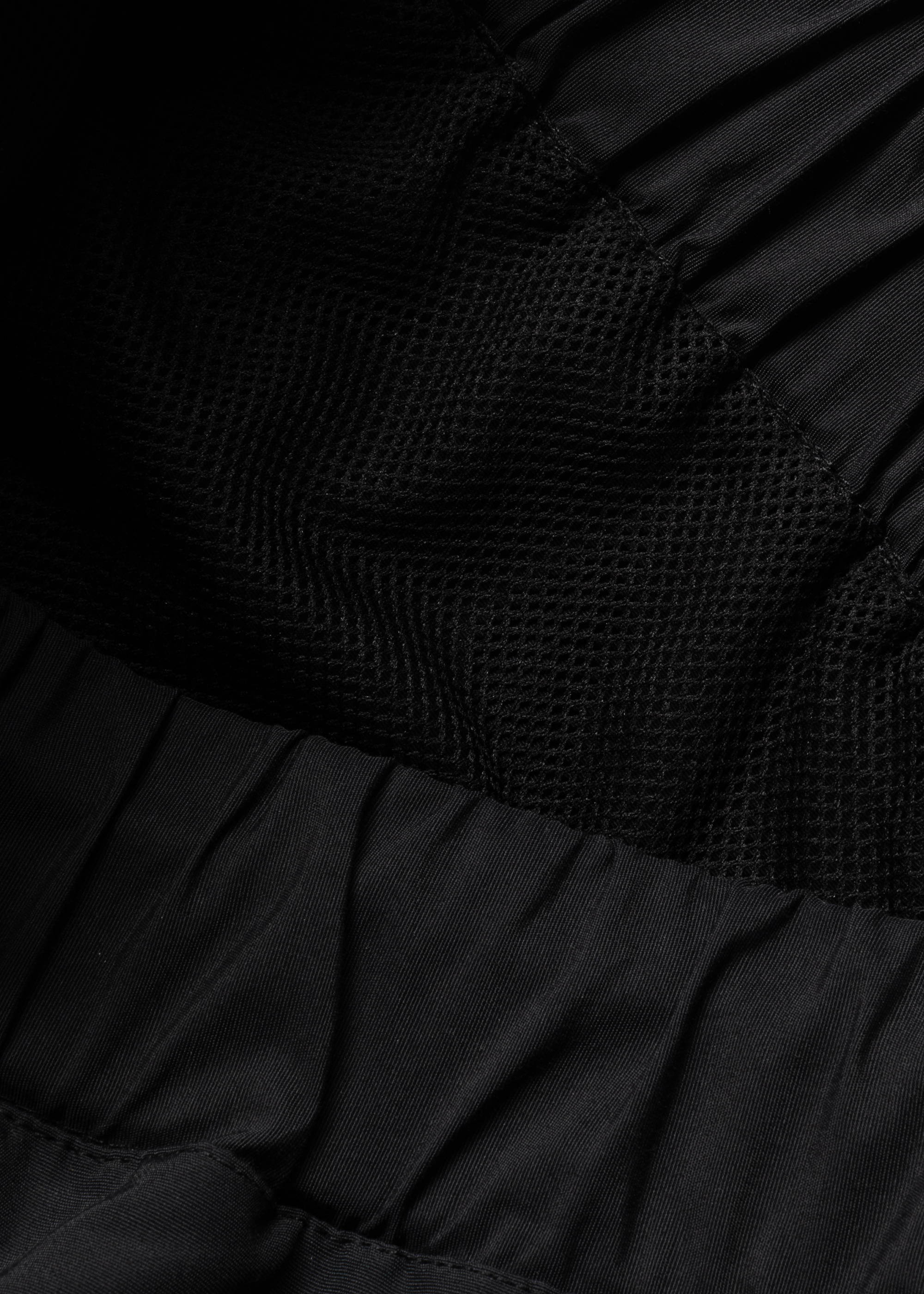 An eclectic selection of graphic t-shirts ranging from an understated embroidered logo to all out maximal hits provide pops of color and layers of design reference. In addition to pairing perfectly with the other pieces in the collection, when the weather turns cold once again and you put away your wardrobe, t-shirts are the ultimate souvenir triggering all the memories from another Spring/Summer well spent. A future souvenir.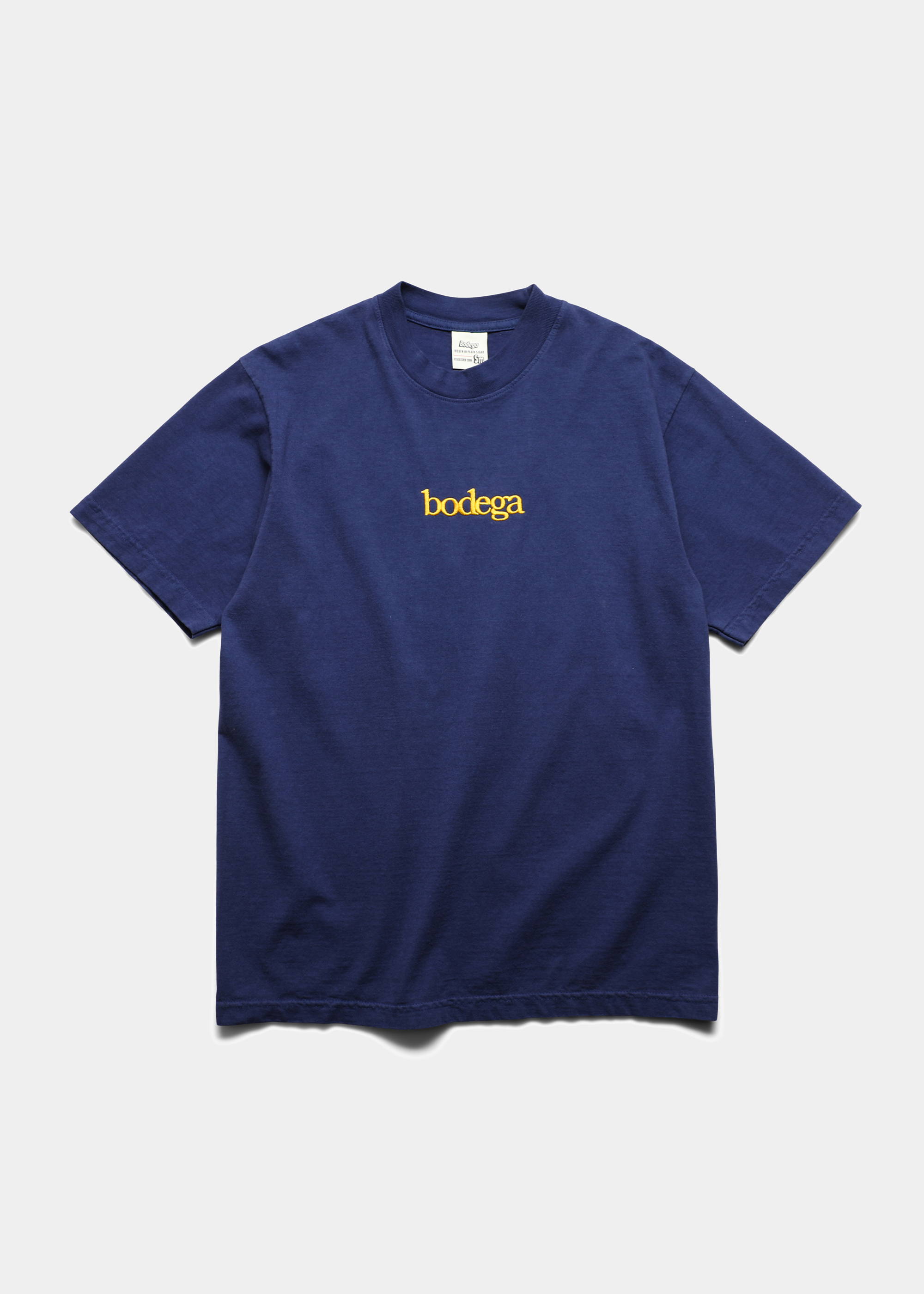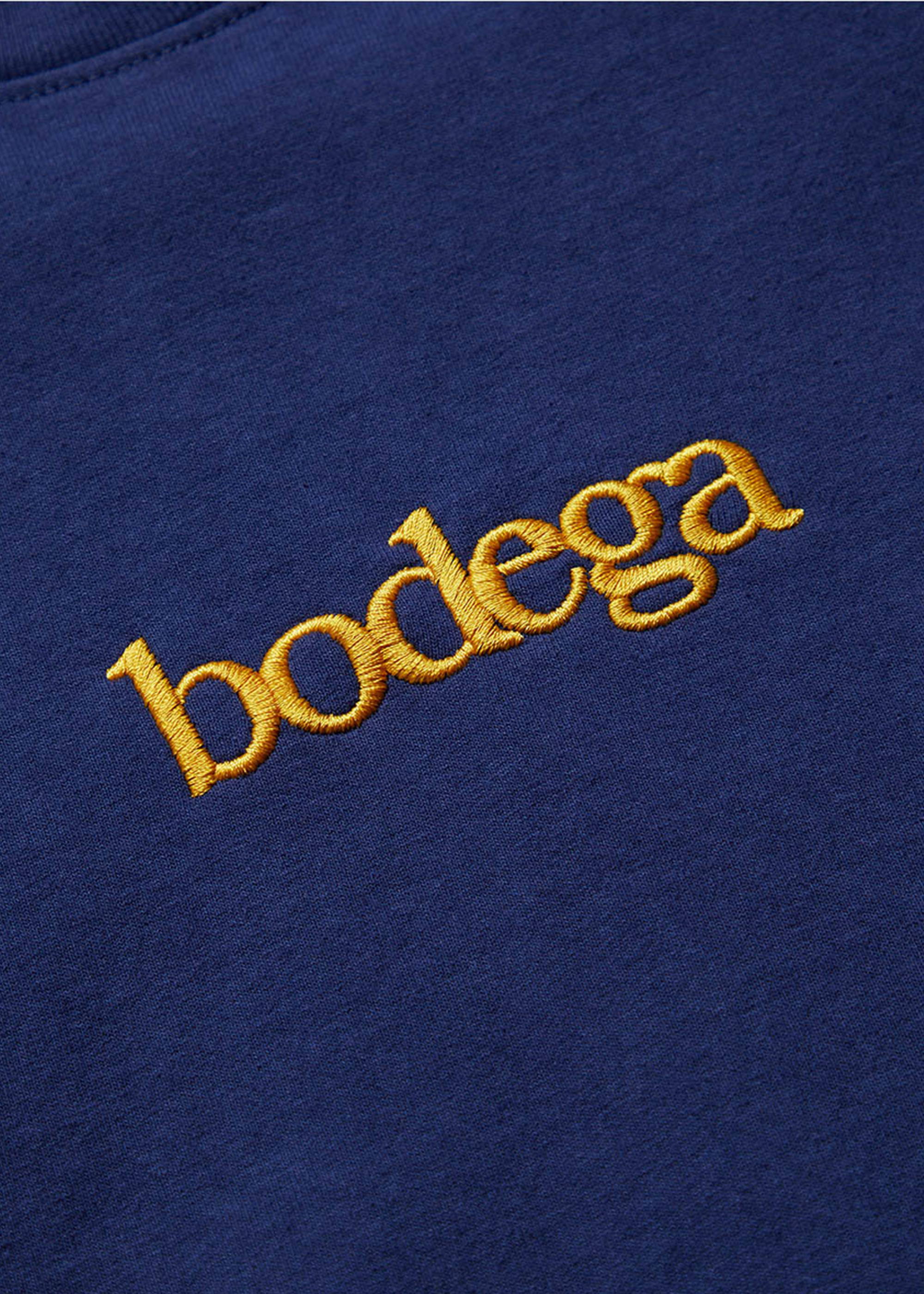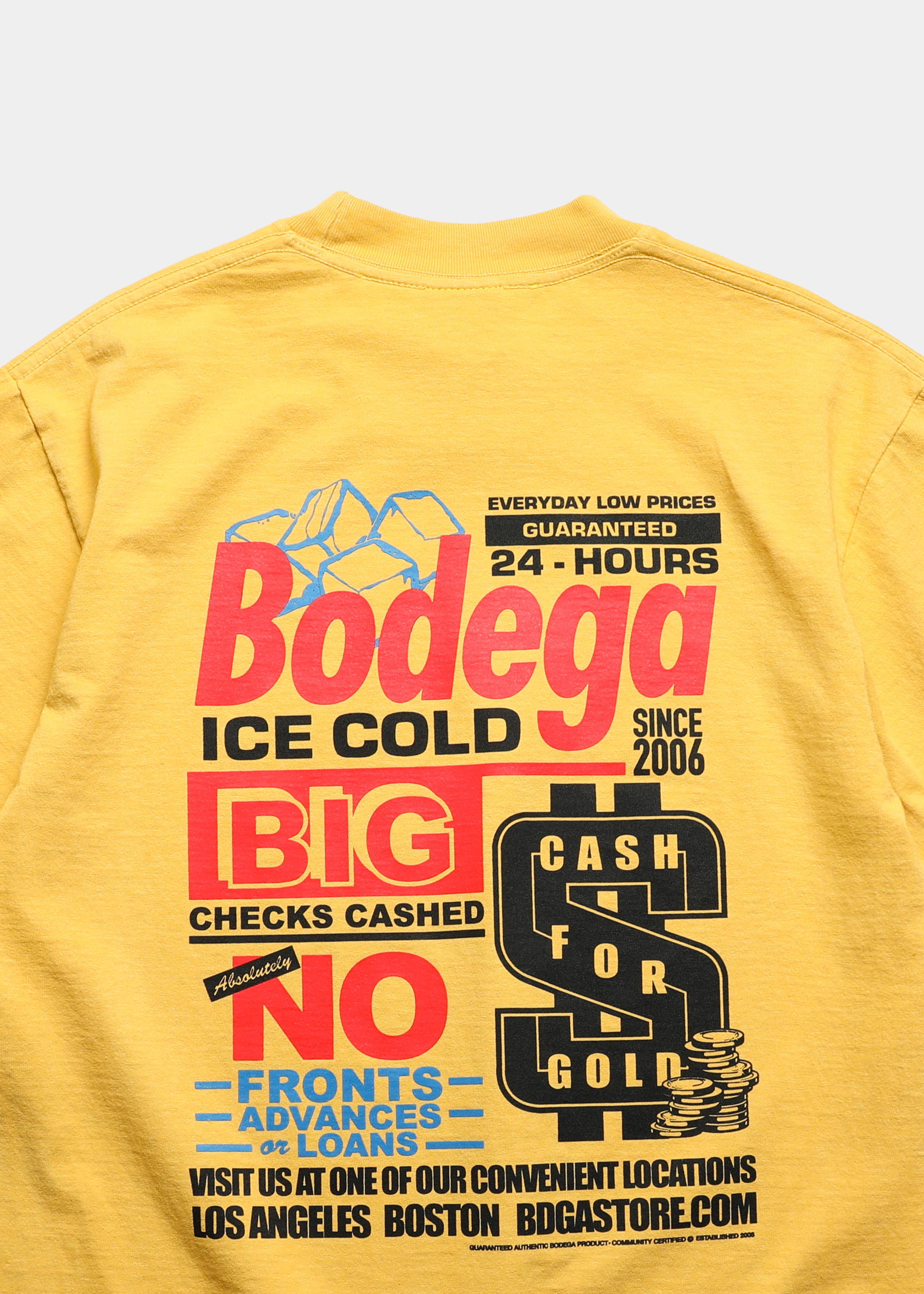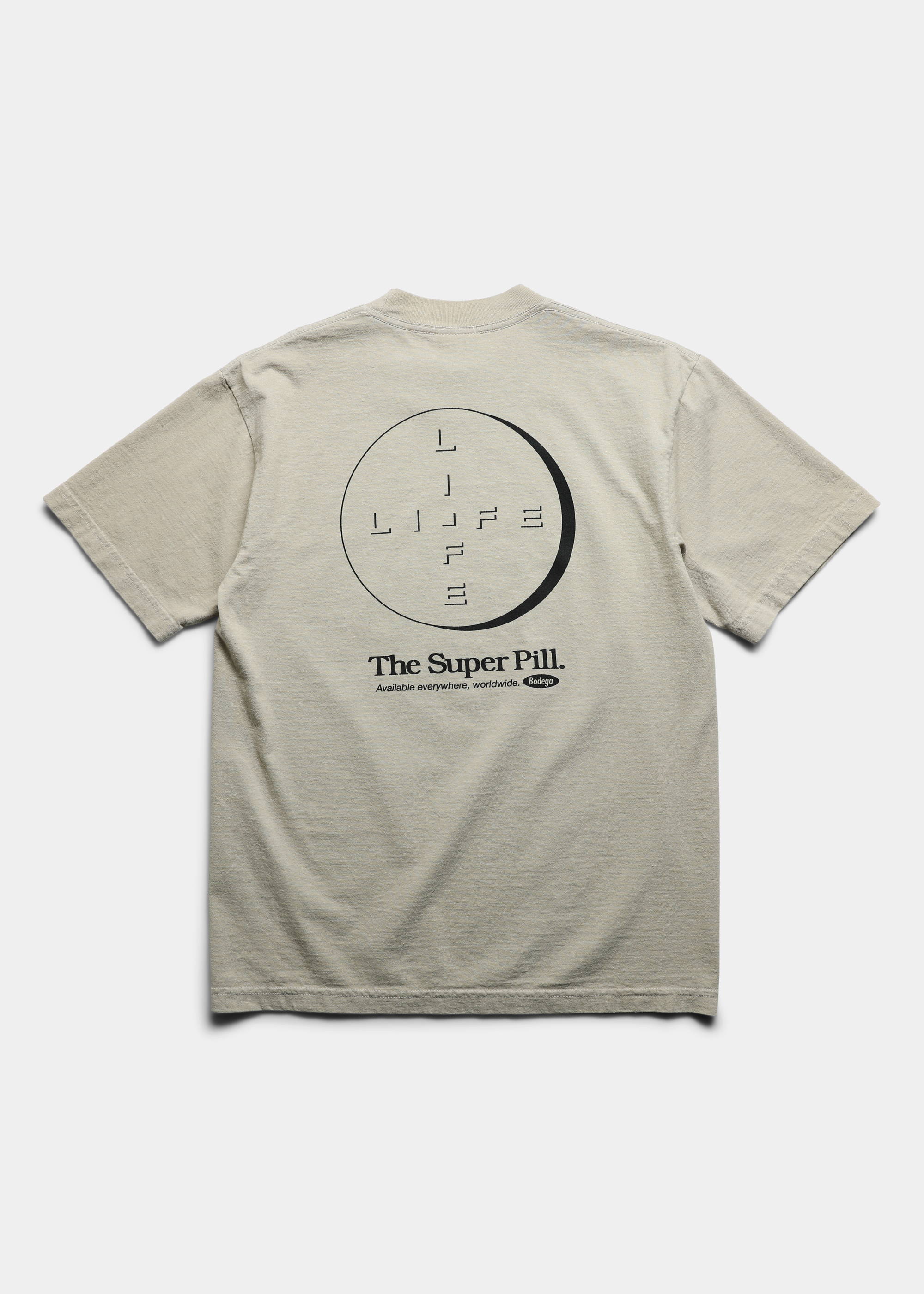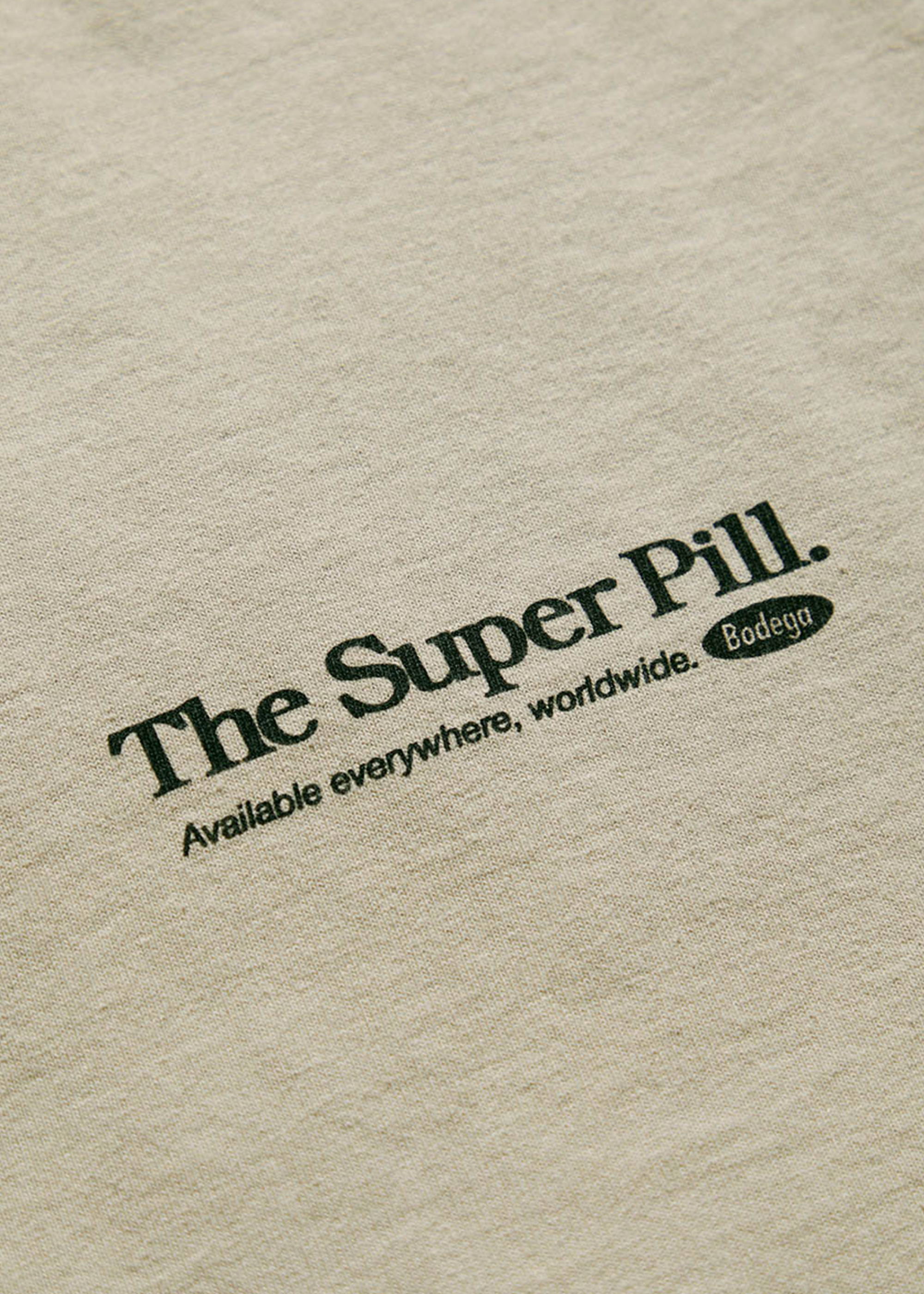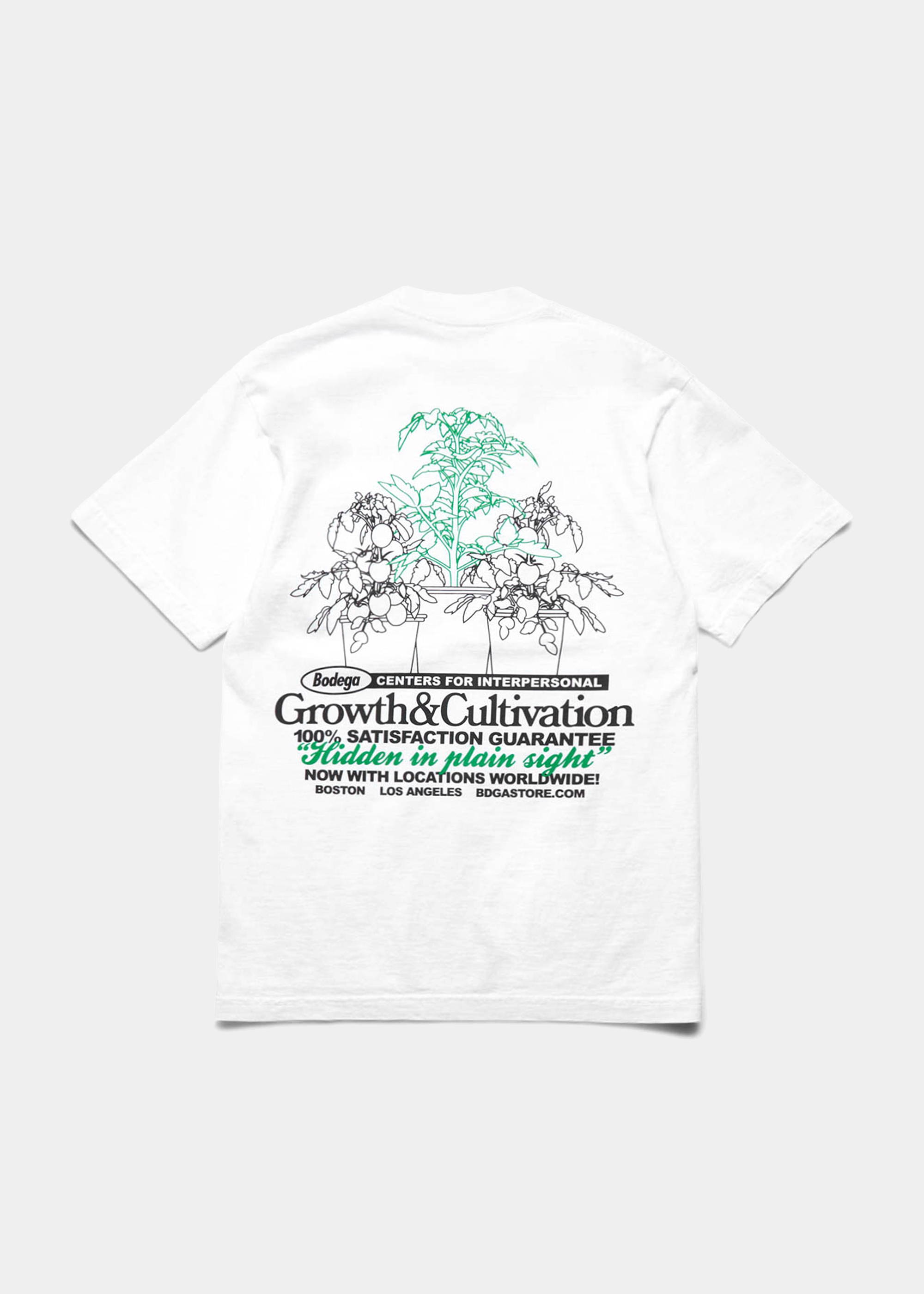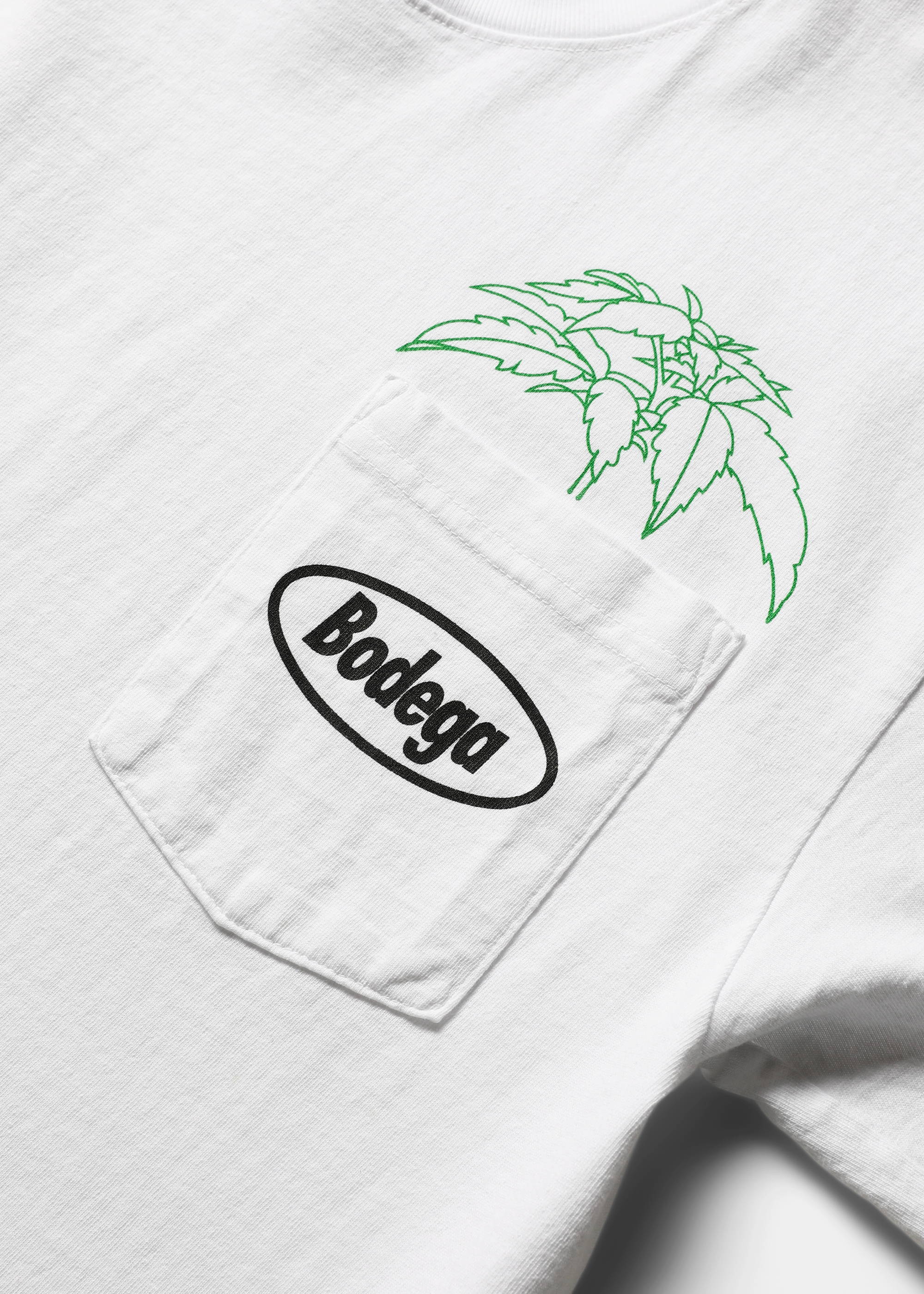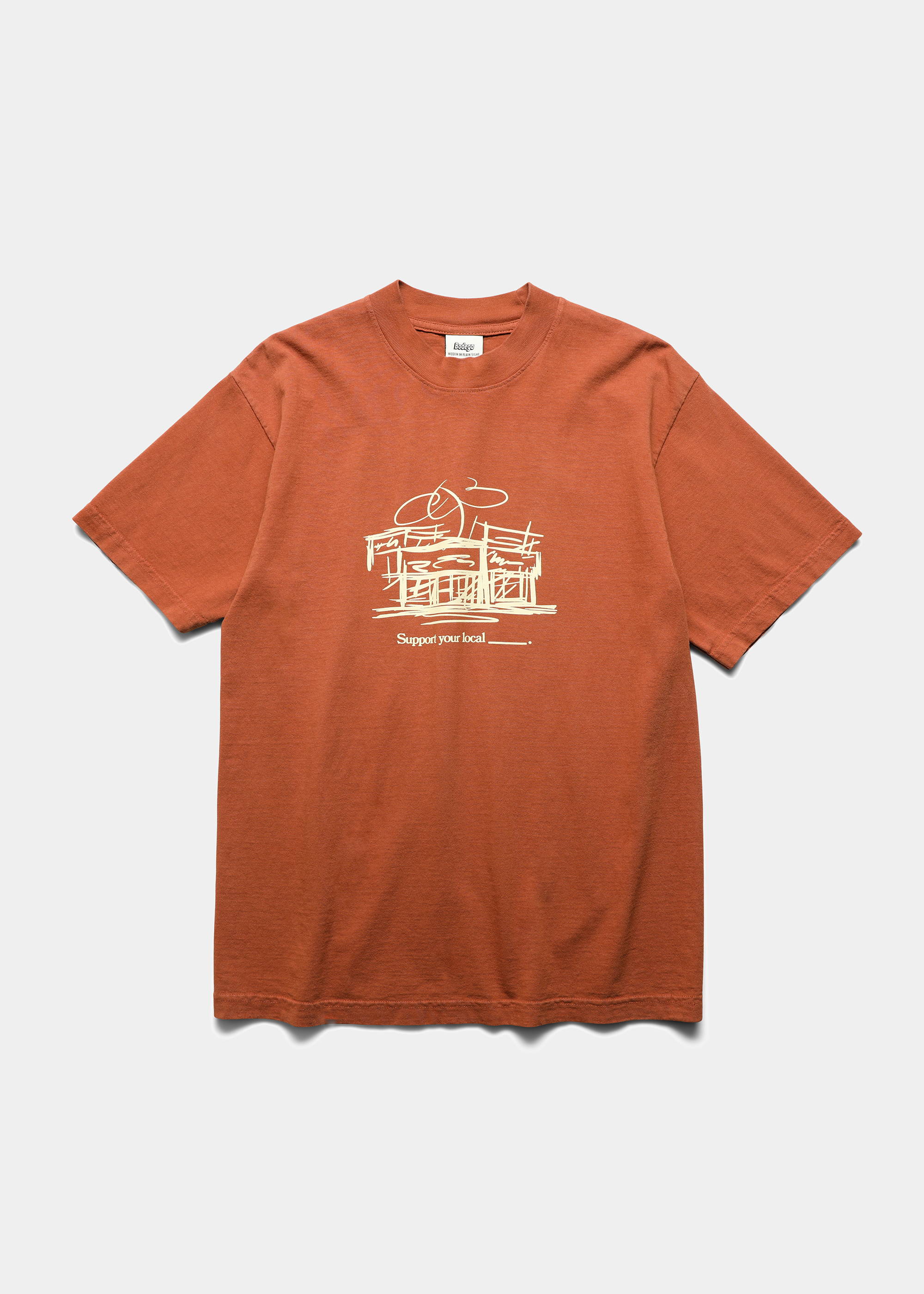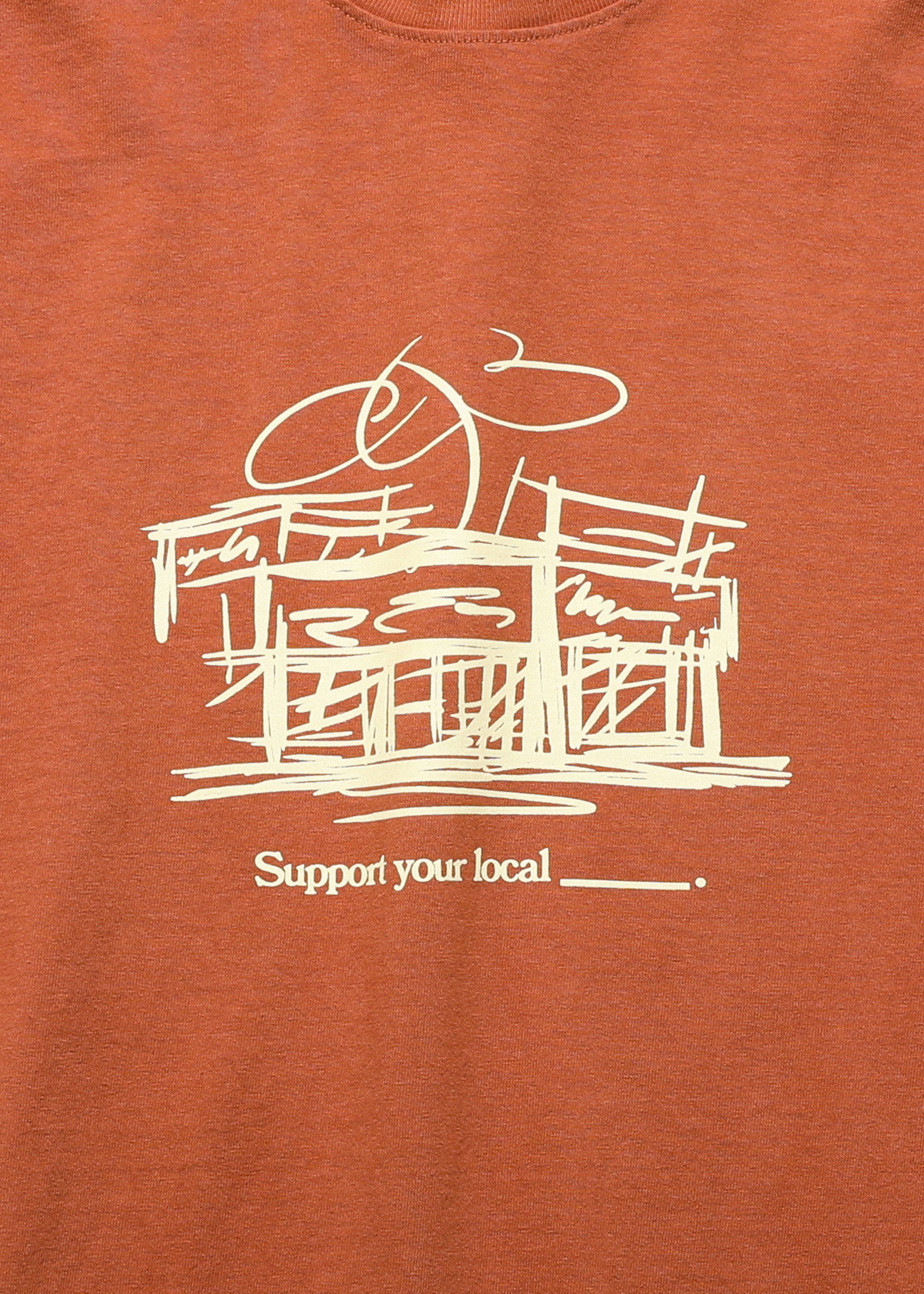 Two Nalgene bottles bring it all together, giving you that extra push to get outdoors and do something that requires hydration.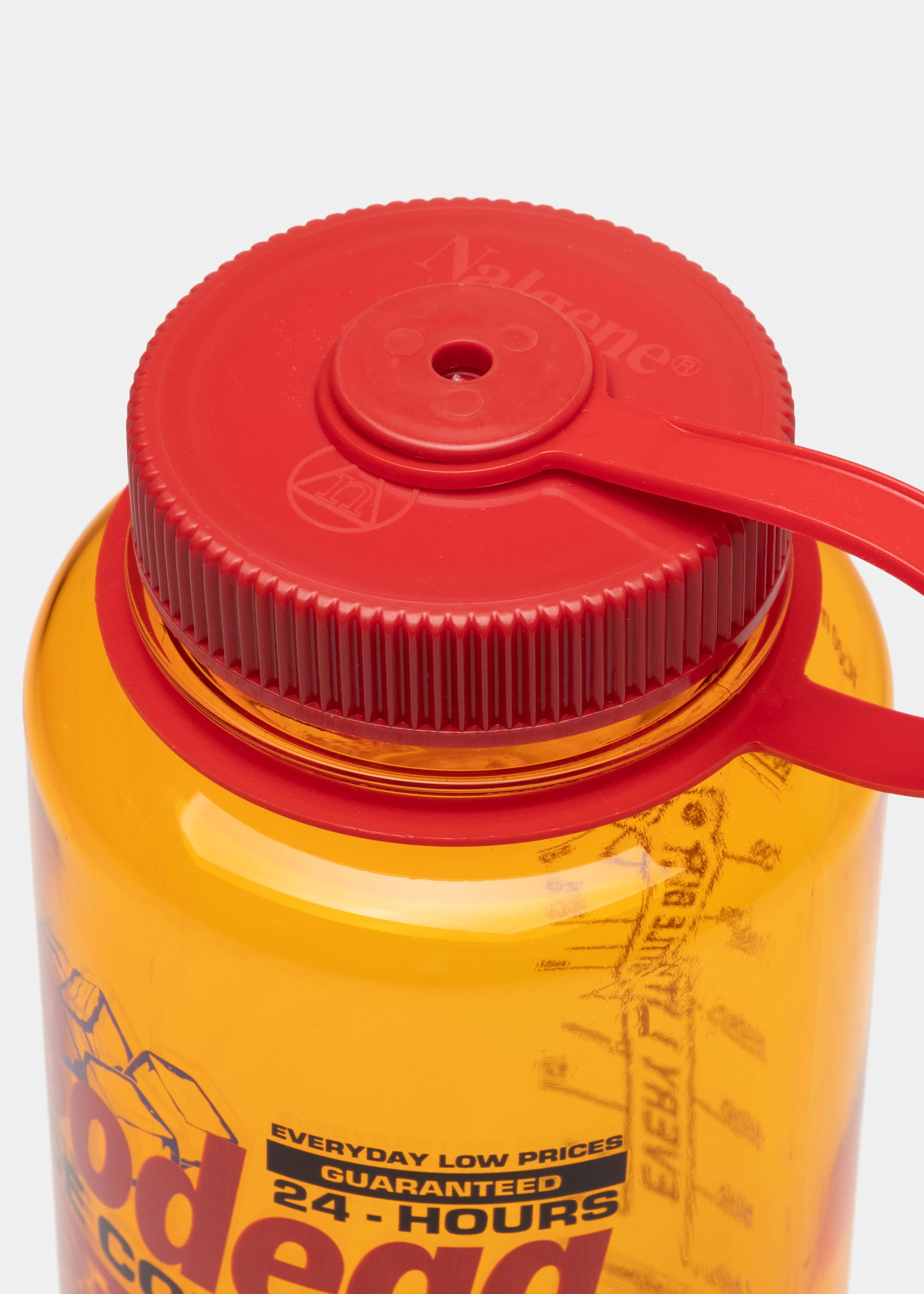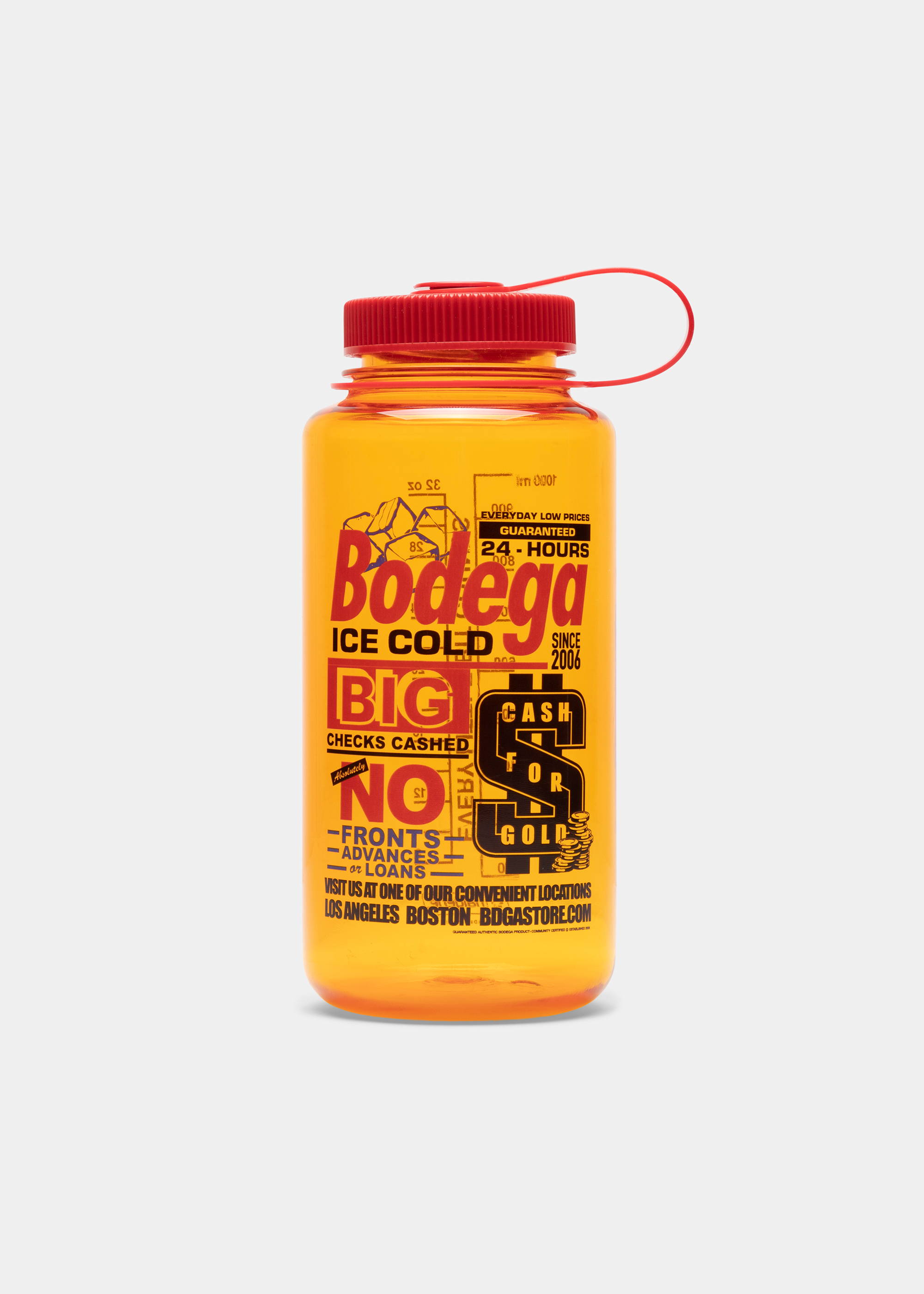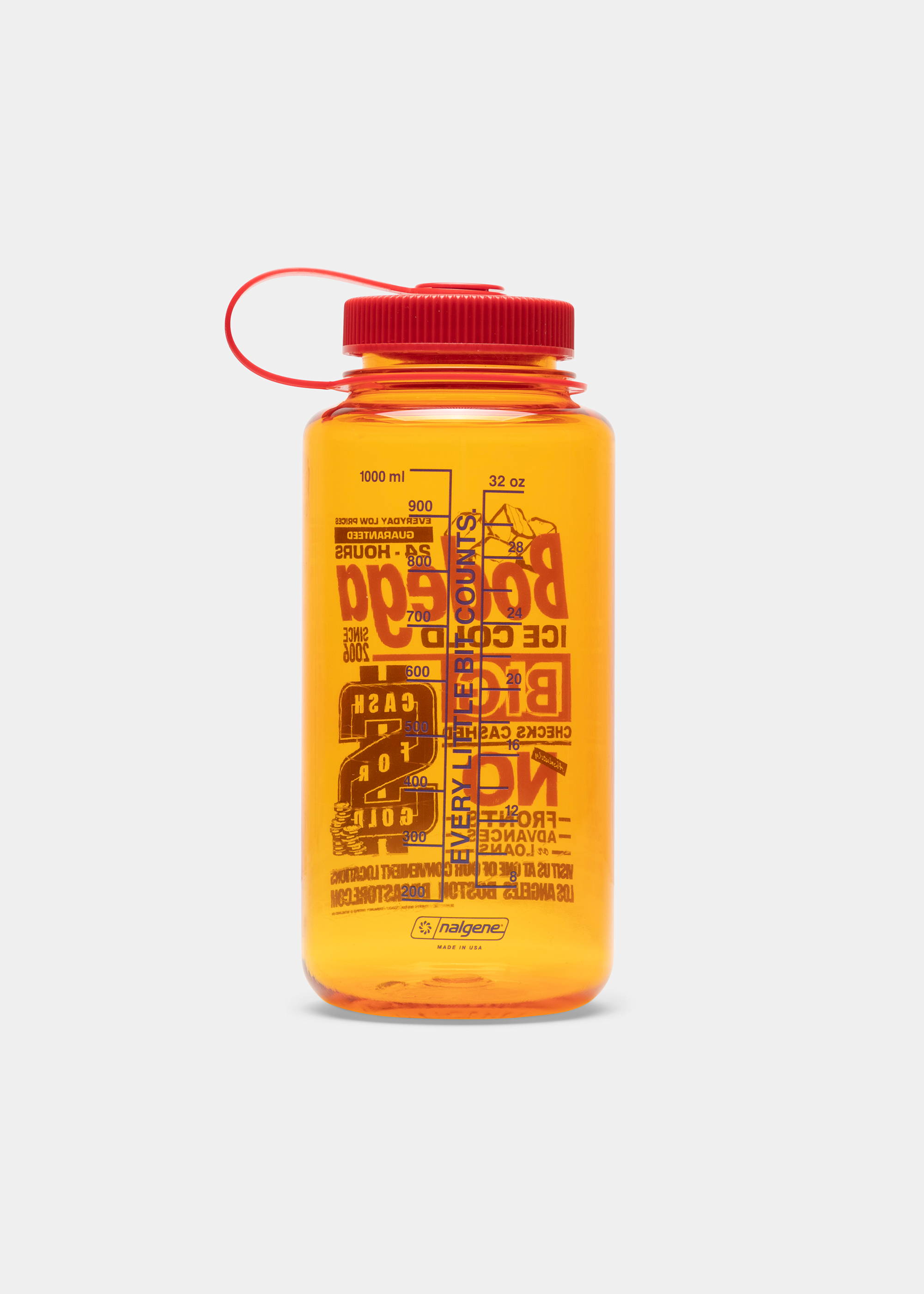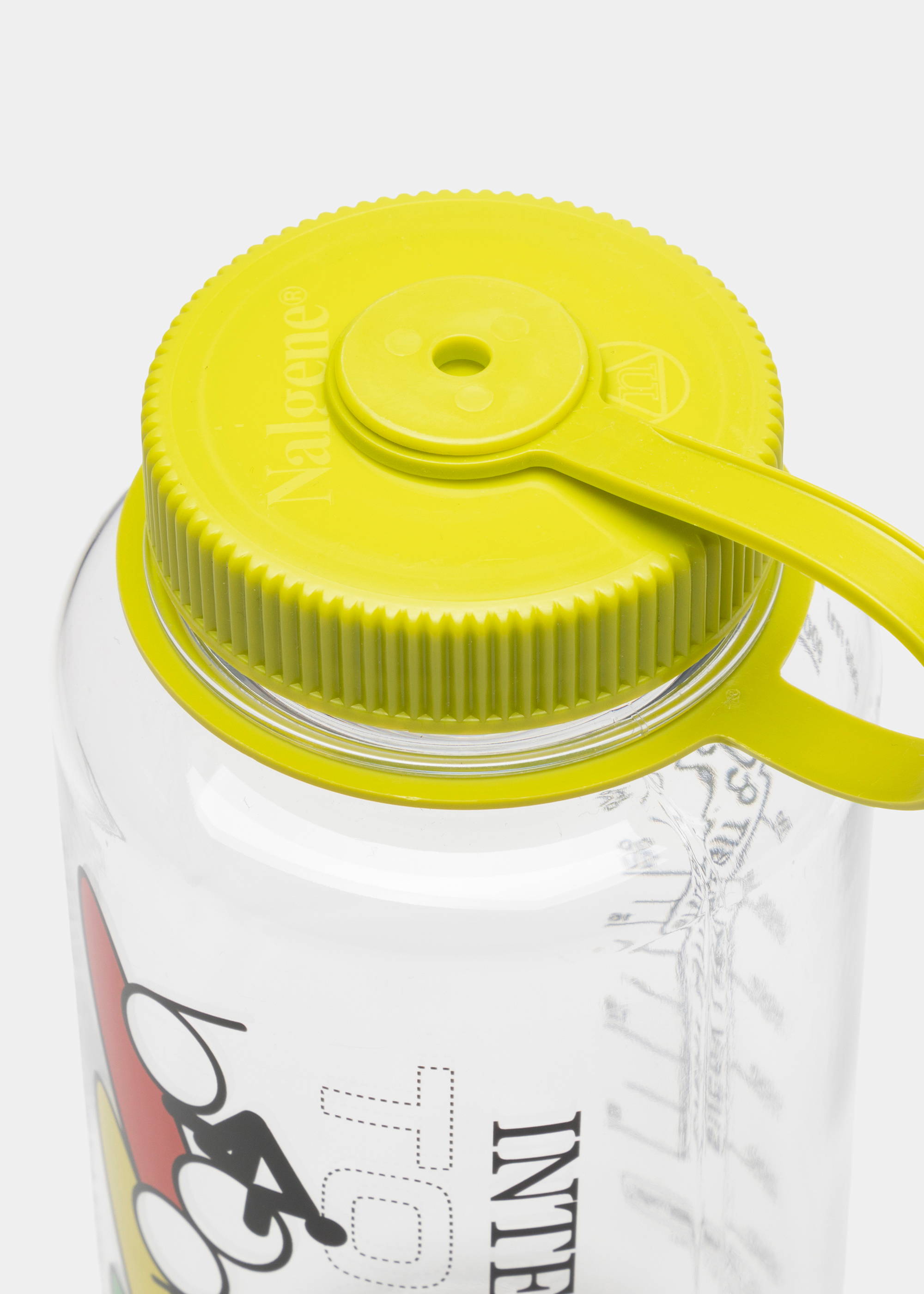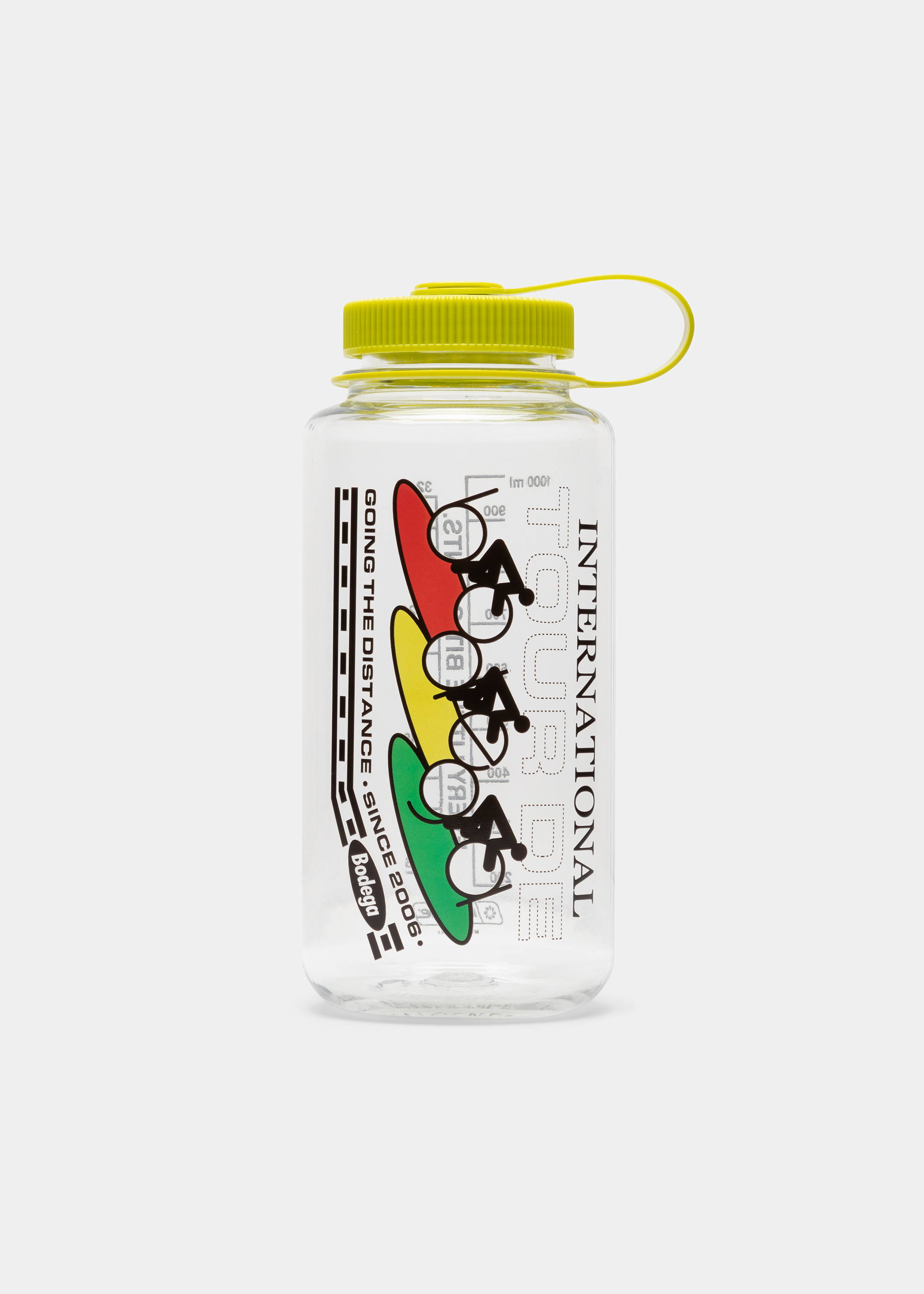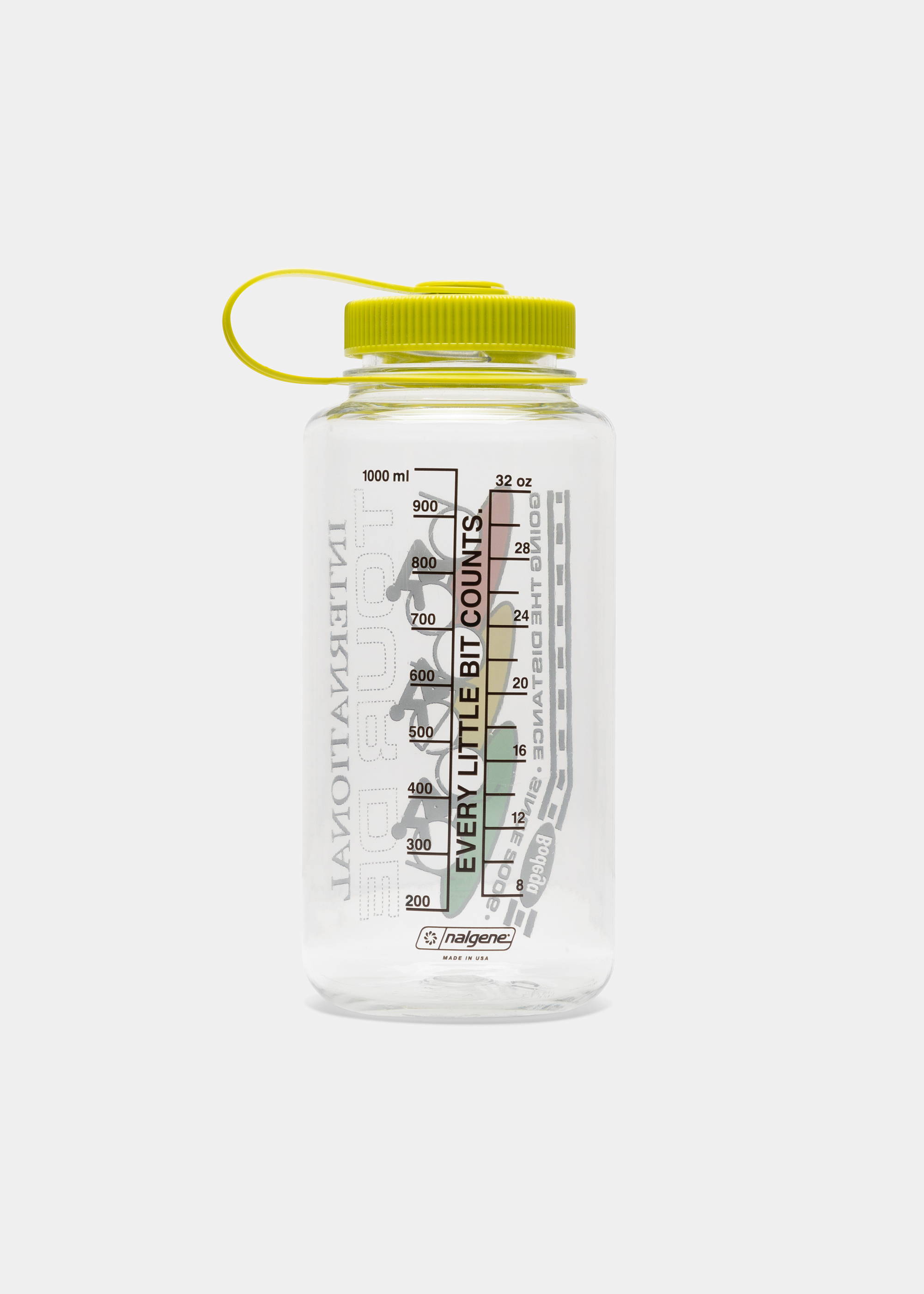 Release Info:
Friday, April 1, 2022
Available online at 12pm EST (noon) on a first come, first served basis. Bodega Spring / Summer '22 Delivery #01 will also be available in-store at both our Boston and Los Angeles locations.