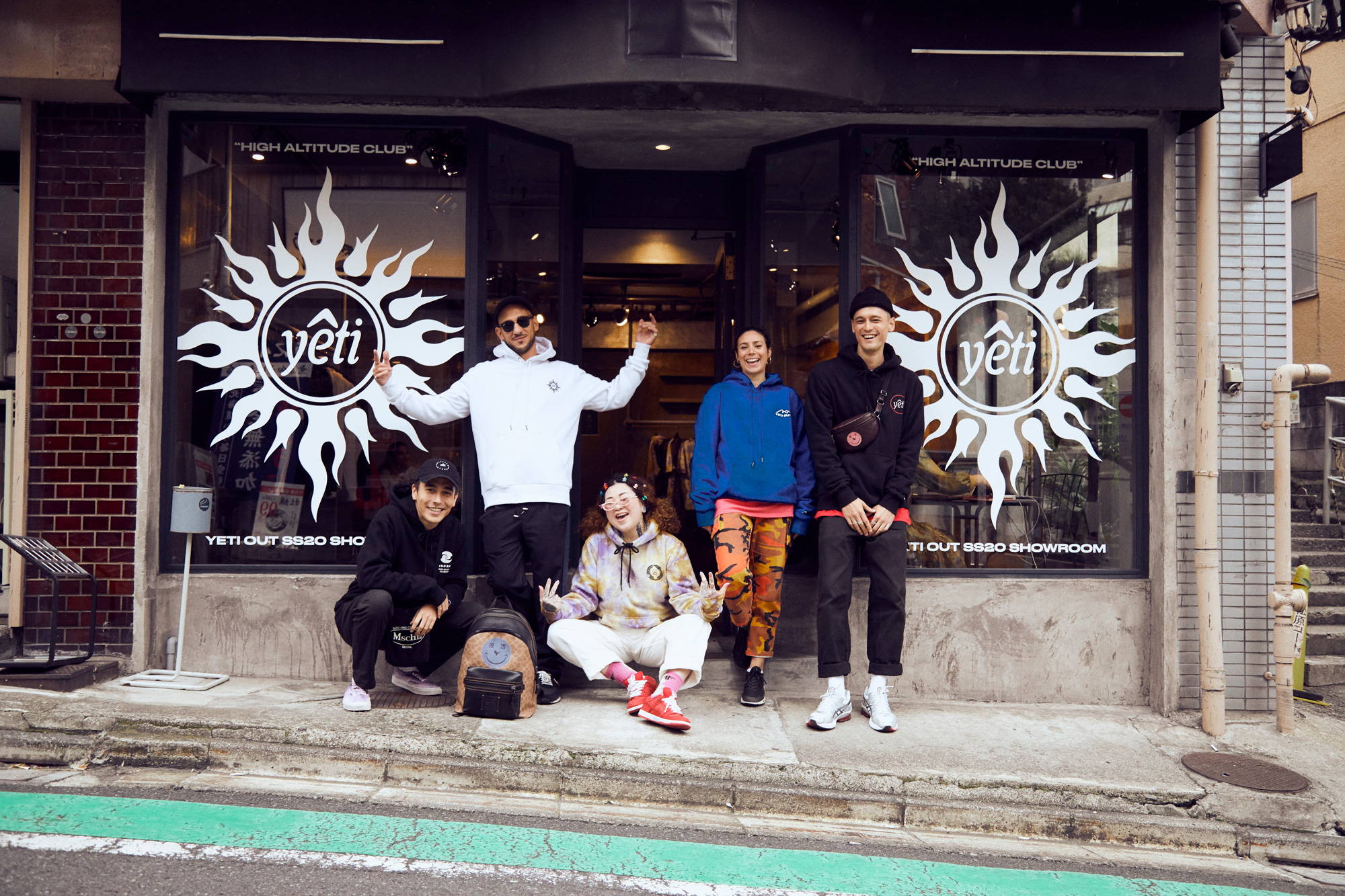 For those of you who missed it, and those who just want to relive those magic moments over and over, @yetiout Pirate Radio Live set is now available for your listening pleasure. No, it's no longer "live," but it's now forever yours.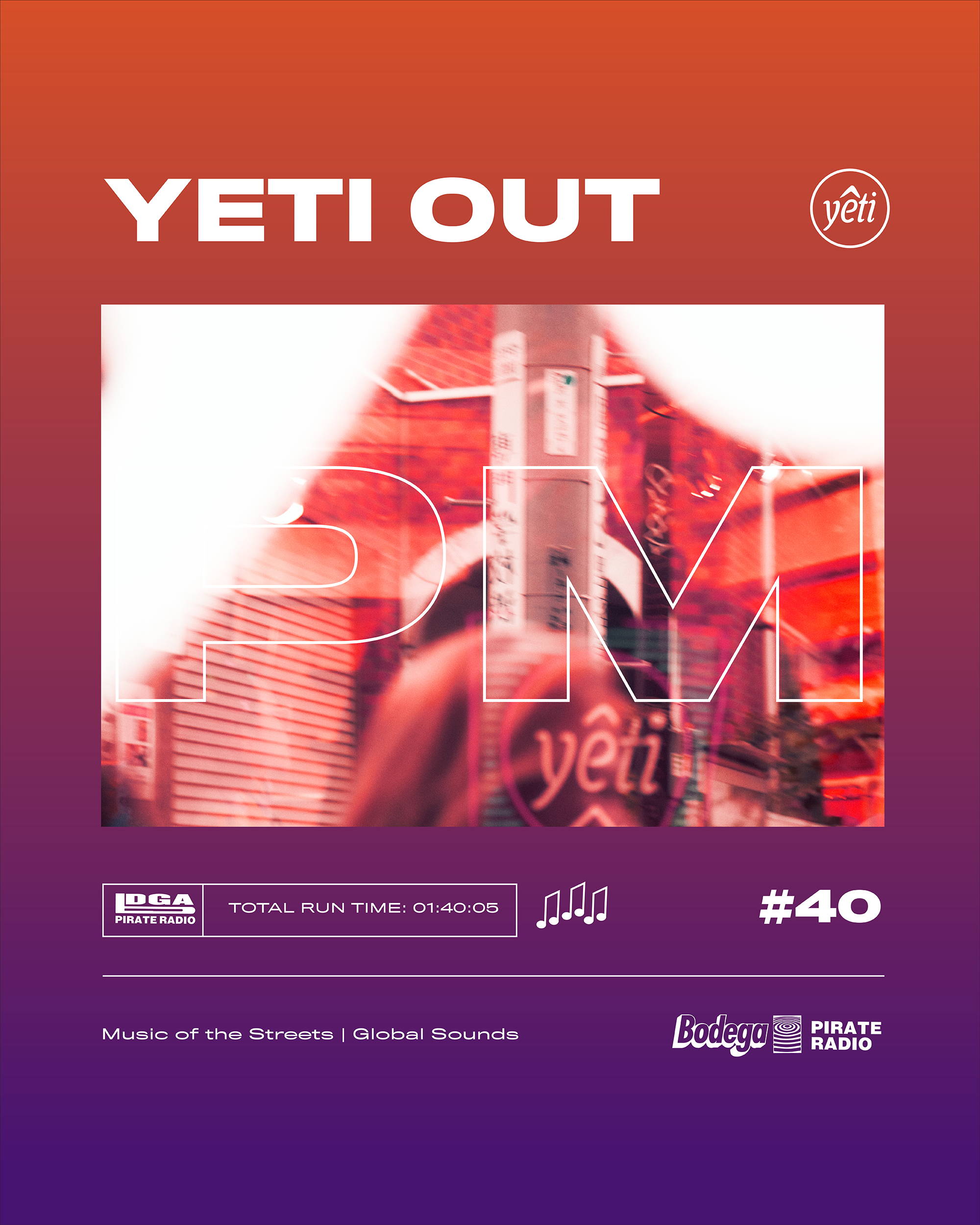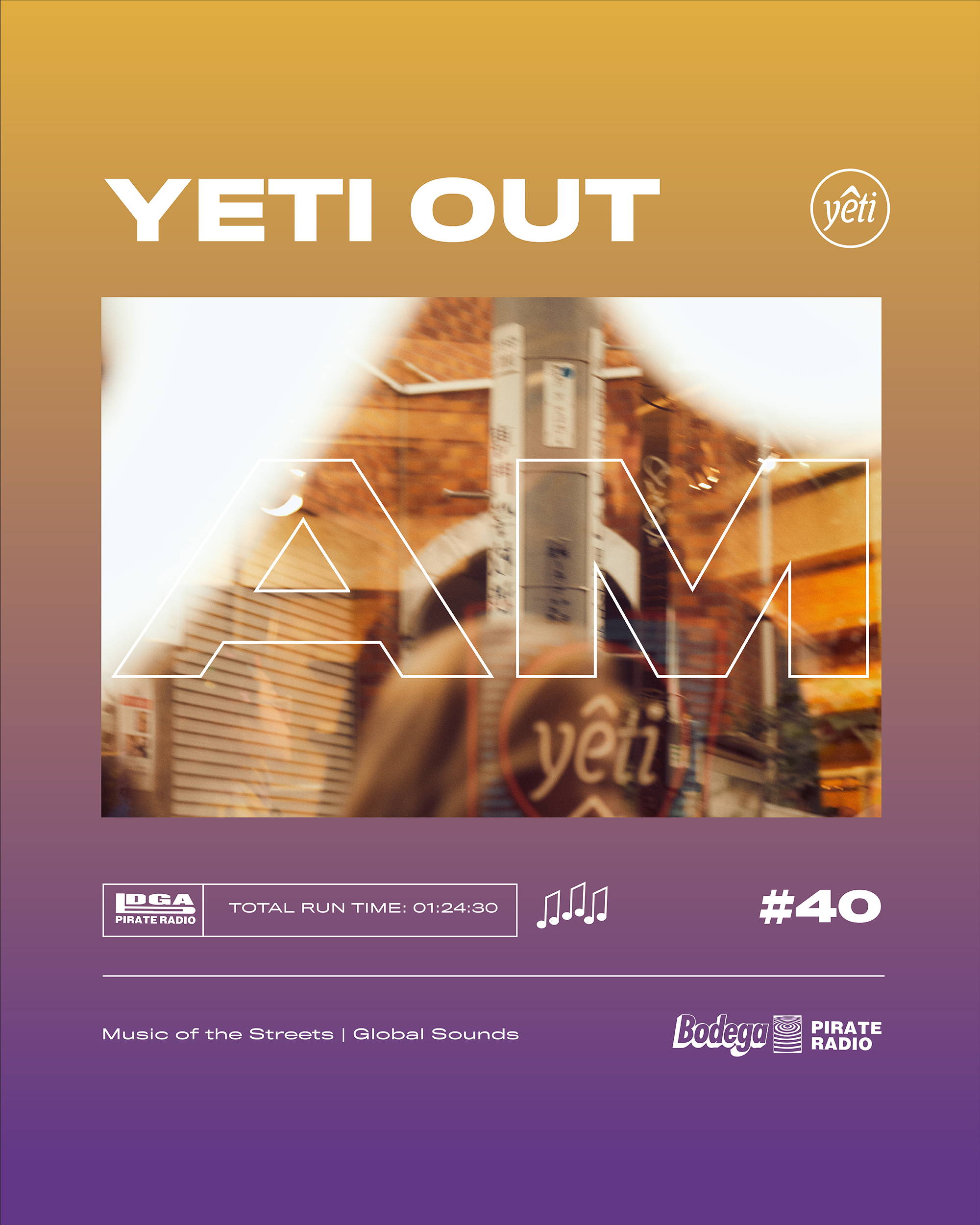 Explain Yeti Out for those who aren't familiar.
My name is Arthur, I'm the co-founder of Yeti Out, we're a music collective based between Hong Kong, Shanghai and London. Our ideas and concepts can take from as a pop-up rave party, an exhibition, zine or record launch, or product/merch releases. It's an ever-evolving transient project. We DJ, host radio shows, run tours and workshops but also consult for brands like Nike, Boiler Room, etc. Our schooling stems from club culture so most of our ideas are always sparked at night. Our "9 to 5" is the opposite of a normal 9AM-to 5PM, so to speak. Yeti Out is the umbrella imprint, Silk Road Sounds is the record label, Ten-5 is our tour/artist booking agency arm.
How many people are involved?
Yeti Out was founded by myself, my twin brother Tom, and my best friend from university Eri. The collective is between 5 to 12, depending on how many goons take up guestlist bahaha. Shout out Subi, Ji Na, Fergus, Akira, Sam, Carol, Ro, etc. We have crew in Bangkok, Los Angeles, and in normal circumstances, frequent Seoul and Bangkok for our bi-monthly club residencies at dance clubs Cakeshop and Beam.
How many people will be deejaying in this live quarantine set?
It'll be 3 to 4 of us. TBC.
Take us back to you to the beginnings of how you crossed paths with Bodega.
We connected in Shanghai for Innersect and did a 3 way party (Pleasures, Yeti Out, Bodega) which was nutssssss, man… and dropped some merch. One for the books. Rave behind the firewall. The Bodega DJs from that trip are all homies we've Dj'd with too in other cities - Miko, Yellowtech, Tofu… good peoples!
What are some of Yeti Out's career highlights? I see you did Coachella. Is this true?
Coachella was nuts,.. crazy sharing the same stage with Aphex Twin, Four Tet, Virgil Abloh etc! We threw a party on The Great Wall of China in 2017, did Hong Kong's first Boiler Room in an old Victorian prison. Last year we collaborated with Vans on a shoe, Coach New York on a collection, a capsule for Under Armour. This year launched a sneaker with Converse and there are ongoing record releases. We recently posted an LP from Hong Kong post punk band 南洋派對 N.Y.P.D.
Whats the vibe like in HK right now. How are you dealing with the lockdown?
I'm doing good, catching up on backend work. I'm also a digital and print editor, so I'm working on a few fashion / cultural stories for the likes of Mixmag, Highsnobiety, SSENSE etc. Enjoying the isolation for the most part and getting back into cooking and over watering my plants, for a change :)
What are some upcoming projects Yeti Out is looking forward to?
We recently launched "CALIGRAPHY" during Tokyo Fashion Week —a 3 part collaboration between Guccimaze and Yeti Out. The first part is a pop-up shop at SSW, Shibuya. The follow-up is this tape mixed by Yeti Out label mate DJ Yakuza. And lastly, London-via-HK ghetto-tech producer DJ Droopy will release "4 Tha Freakz" EP on Silk Road Sounds, featuring unique album artwork and merch from Guccimaze.