Here at Bodega we are no strangers to common colloquialisms like "cool" or "chill,"
but we have always preferred the terms as they are used in the vernacular of the youth as opposed to what they mean to New England winters. With that in mind and with snow in the forecast, Bodega HQ recently set its sights to the south, fled the beginnings of a blustery Boston winter, and opted instead to join the artistic spirit of winter's premier cultural gathering, Art Basel.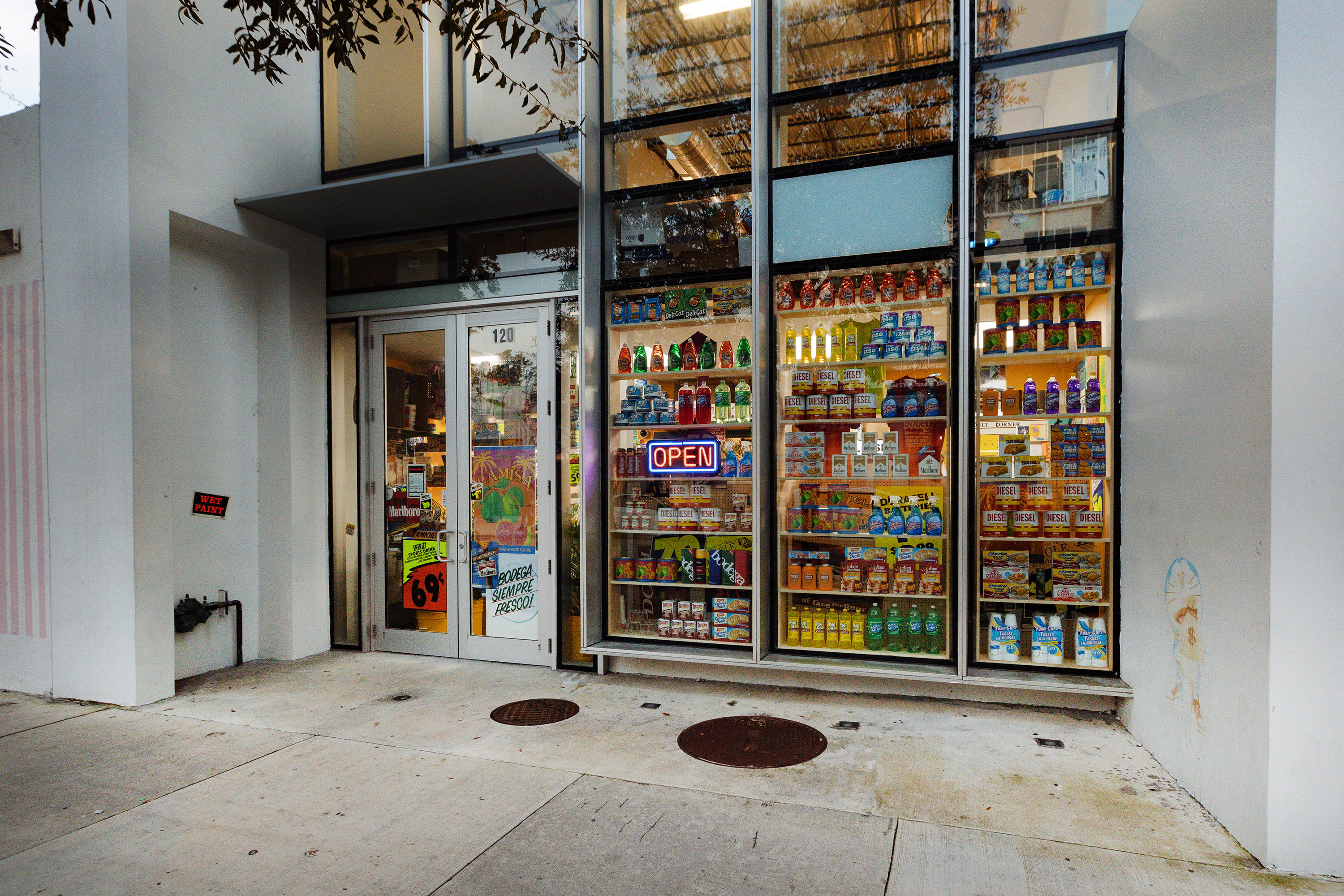 Together with iconic Italian denim brand, Diesel, Bodega entered the party as special uninvited guests, but quickly made an impression as a popular forced to be reckoned with.
Sure, the common man, lazy with their lexicon could have referred to this a "collaborative pop up." But we aren't common, neither are you, nor is is grandiose floor plan and stylized buildout that we brought to Miami. Sure, it was a store, but it was so much more. When Bodega sets up shop, we make it an event you won't likely forget.
On the morning of Friday, December 6, with a line down the street, Bodega's epic, temporary storefront opened for business. The result of a week full of intensive construction, the buildout marked yet another chapter in our rich history of artistic activations and impromptu installations. Showing the DIY in our collective DNA, a city block scene was recreated indoors, by hand, using upcycled materials, to act as a functioning storefront. And it's still functioning as we speak.
As part of our continued support of analog art and in celebration of the written word, Bodega's buildout included a makeshift newsstand and temporarily library of zines from authors all over the world. Rumor has it that the immense collection was the largest collection of its kind in the Design District.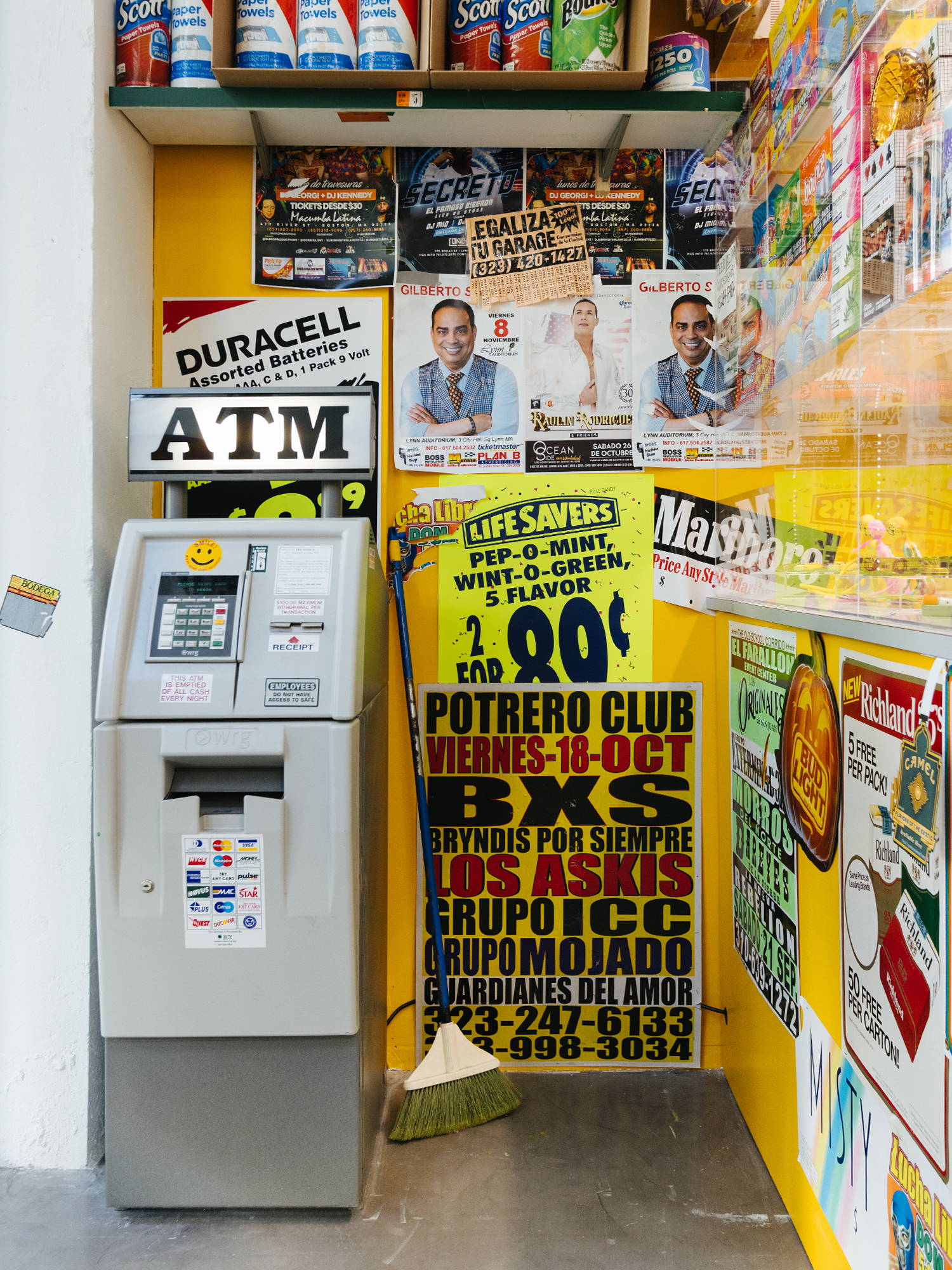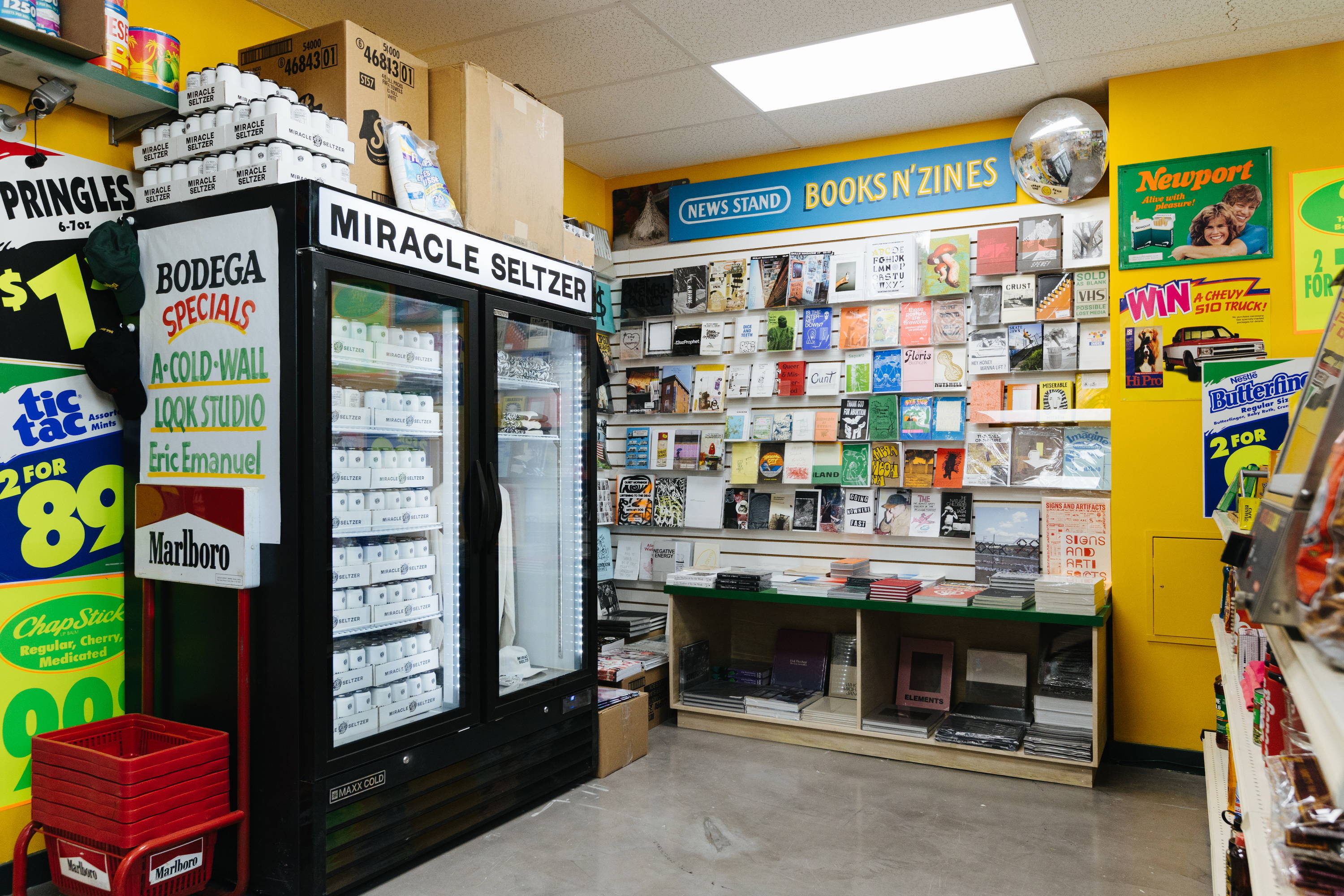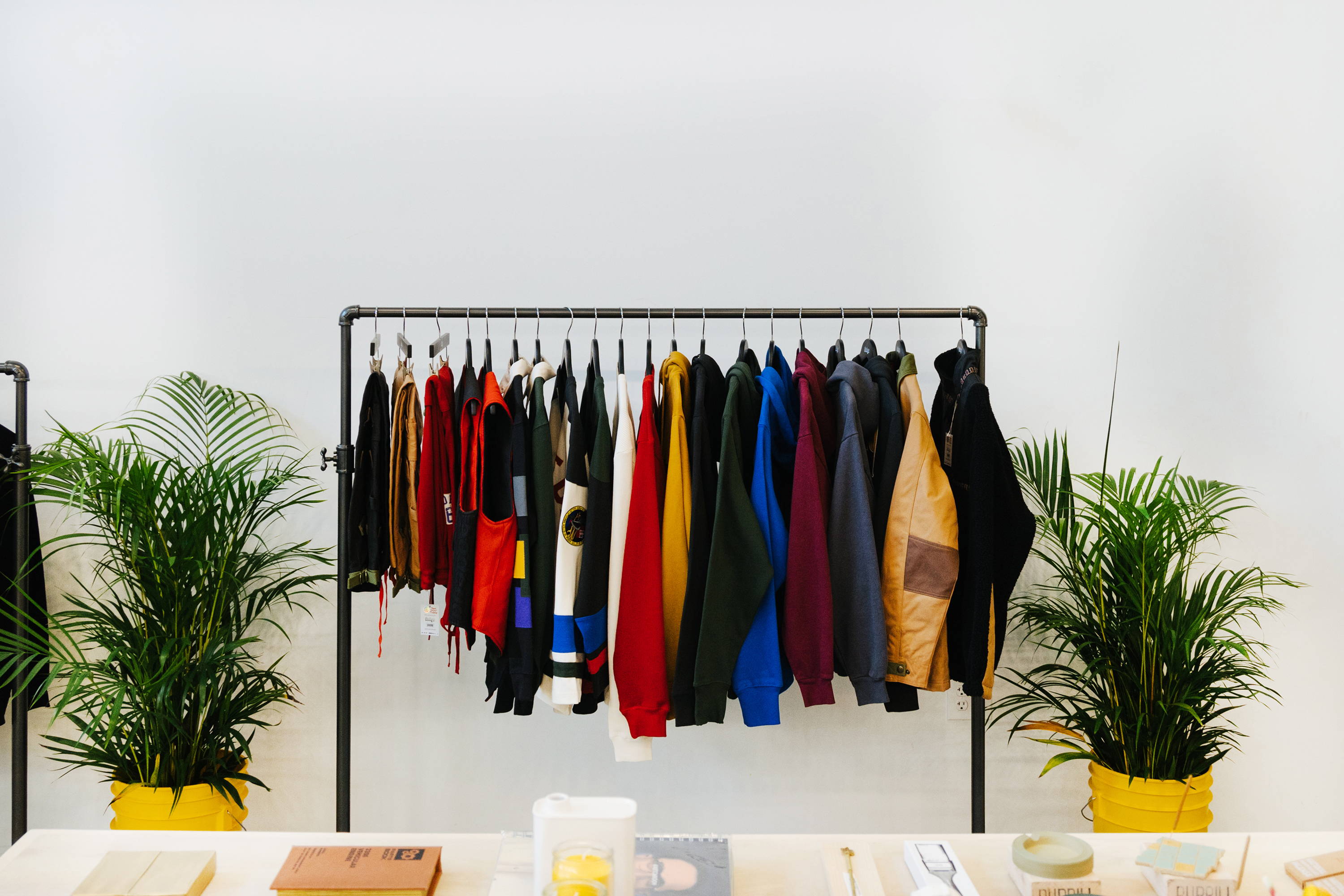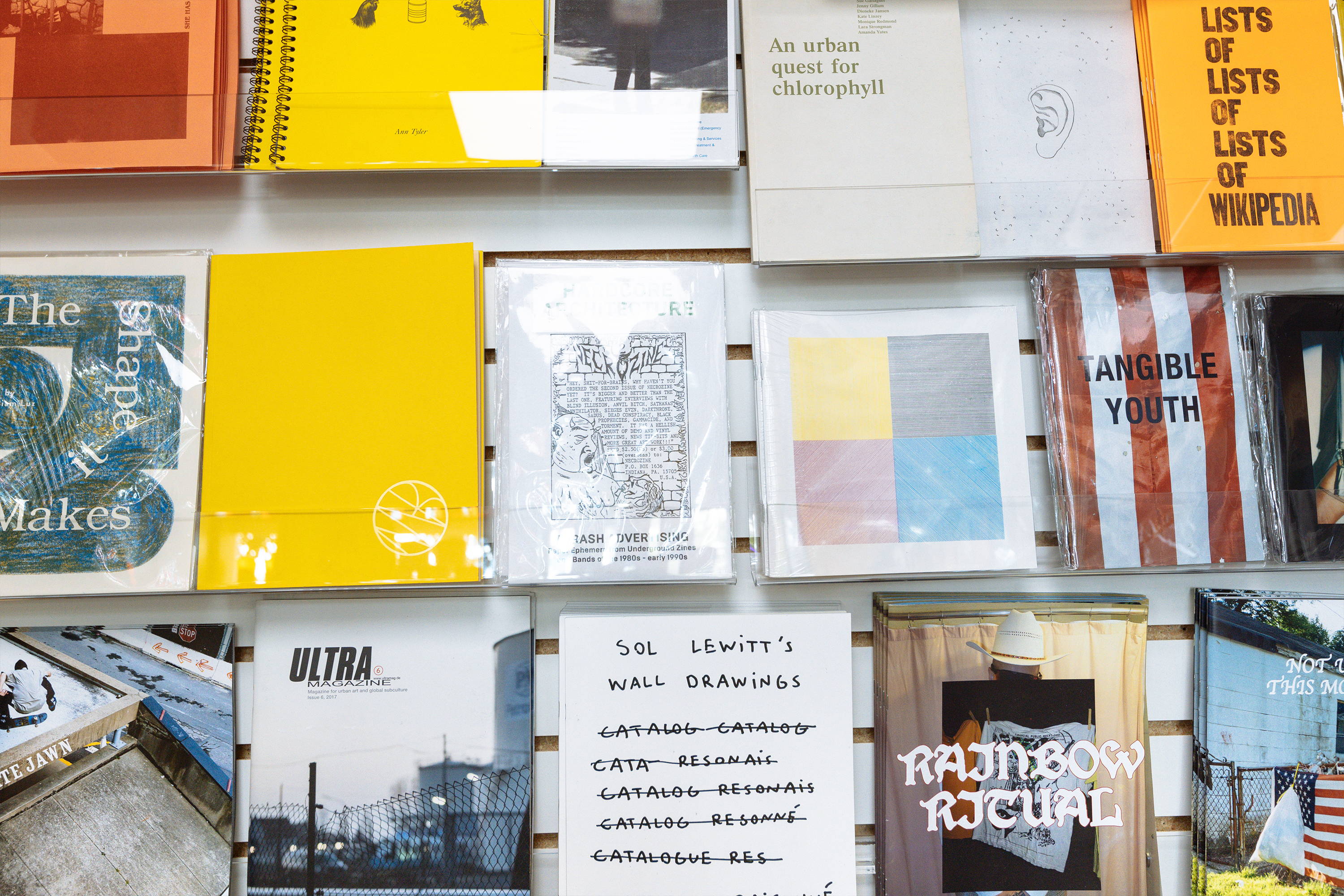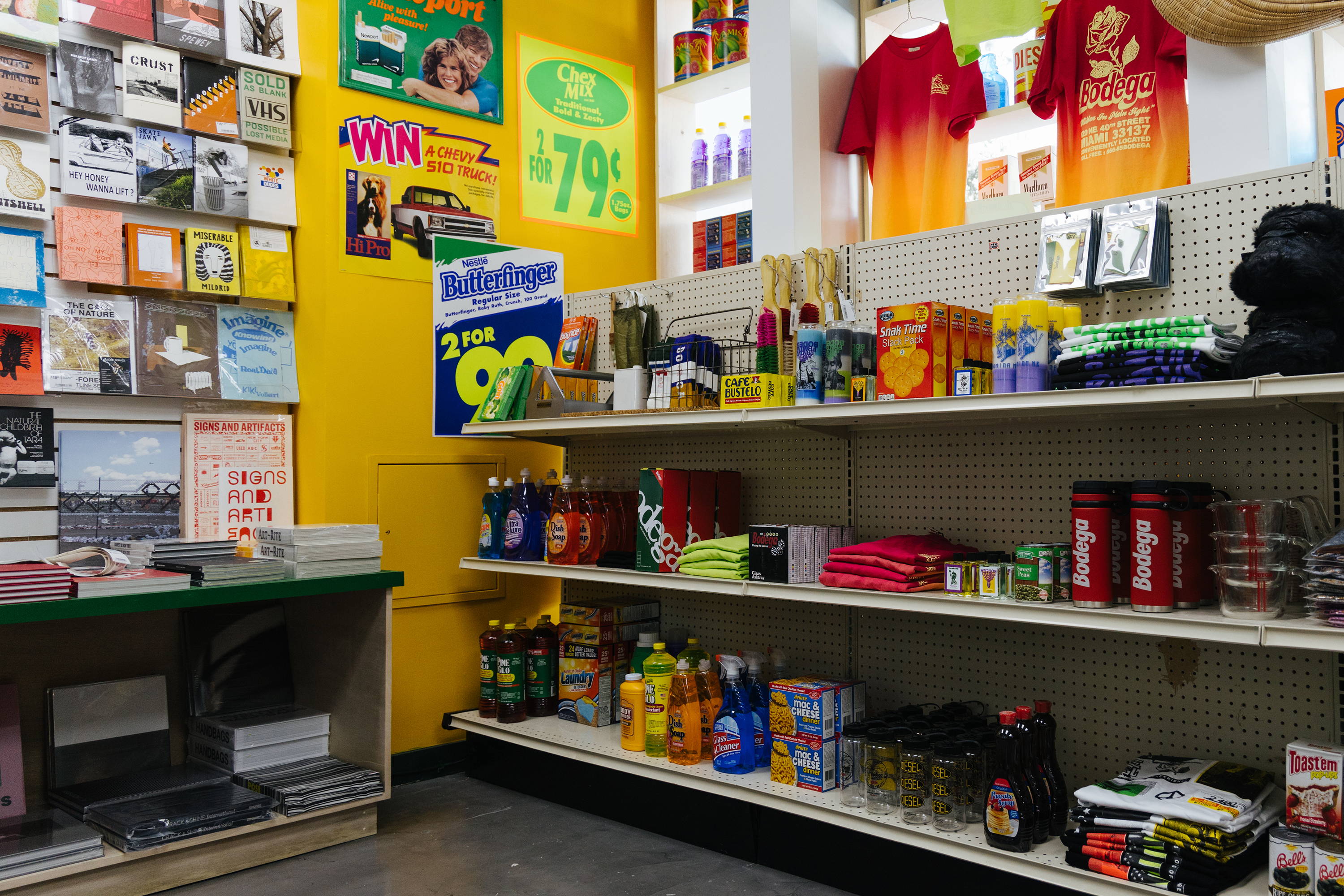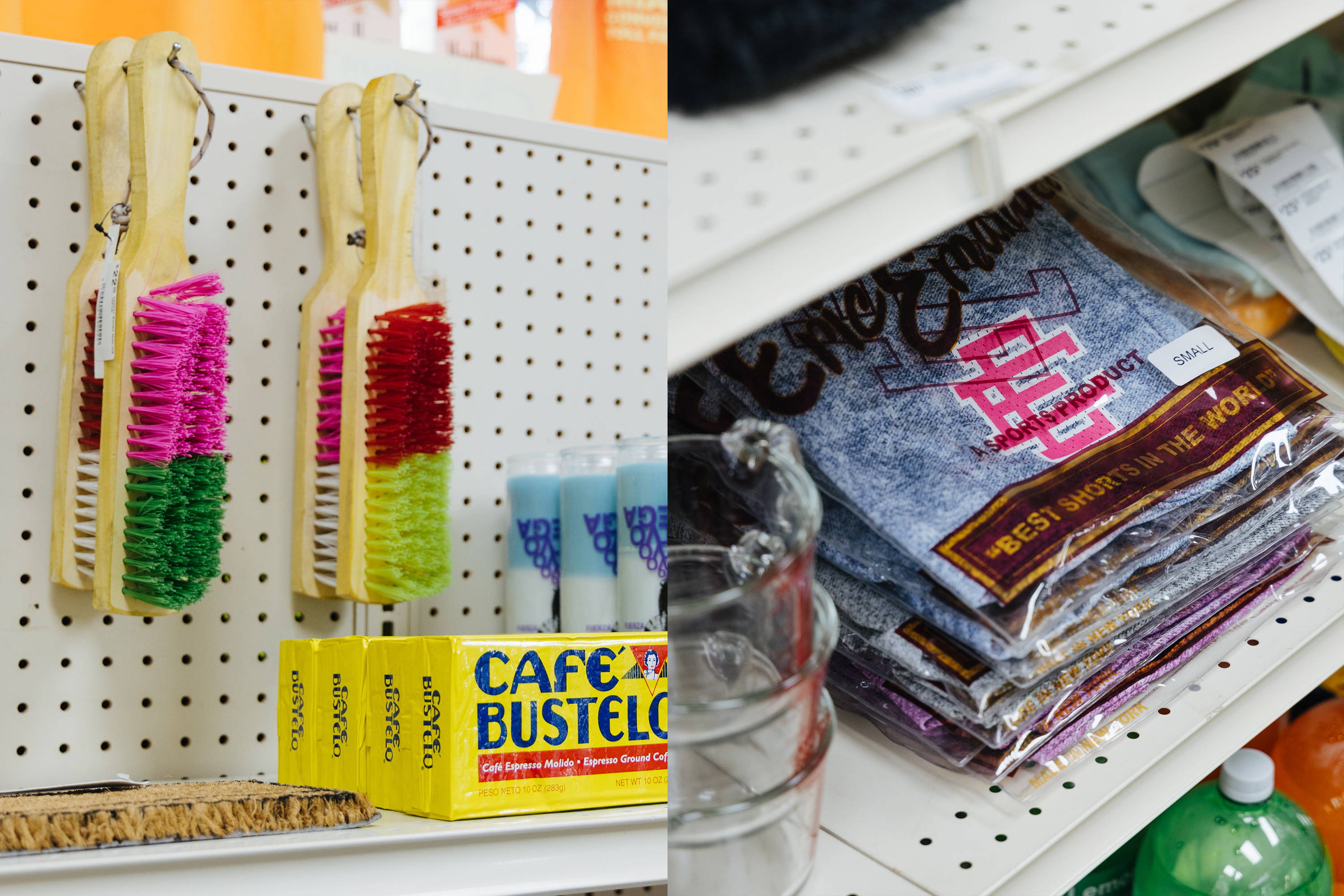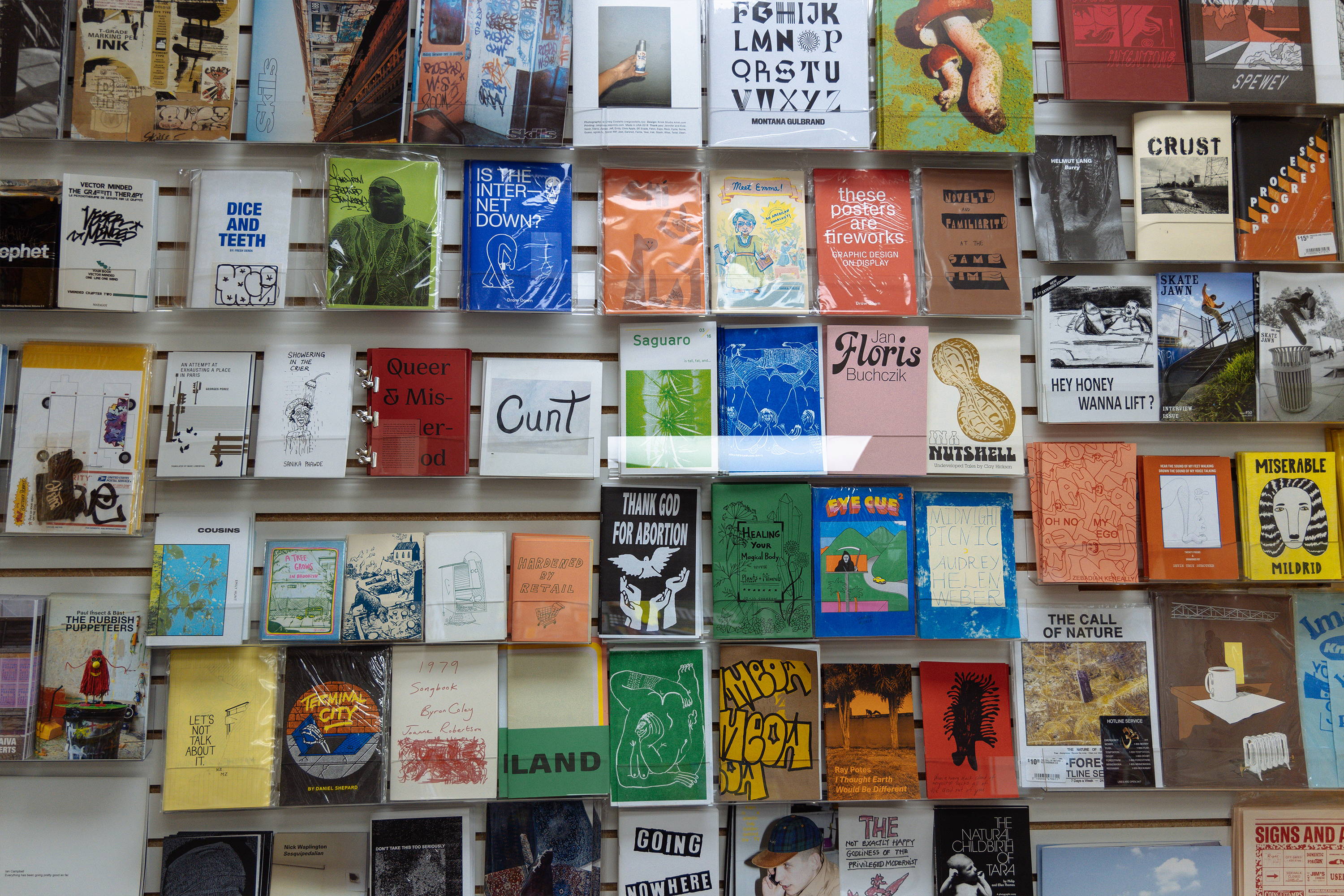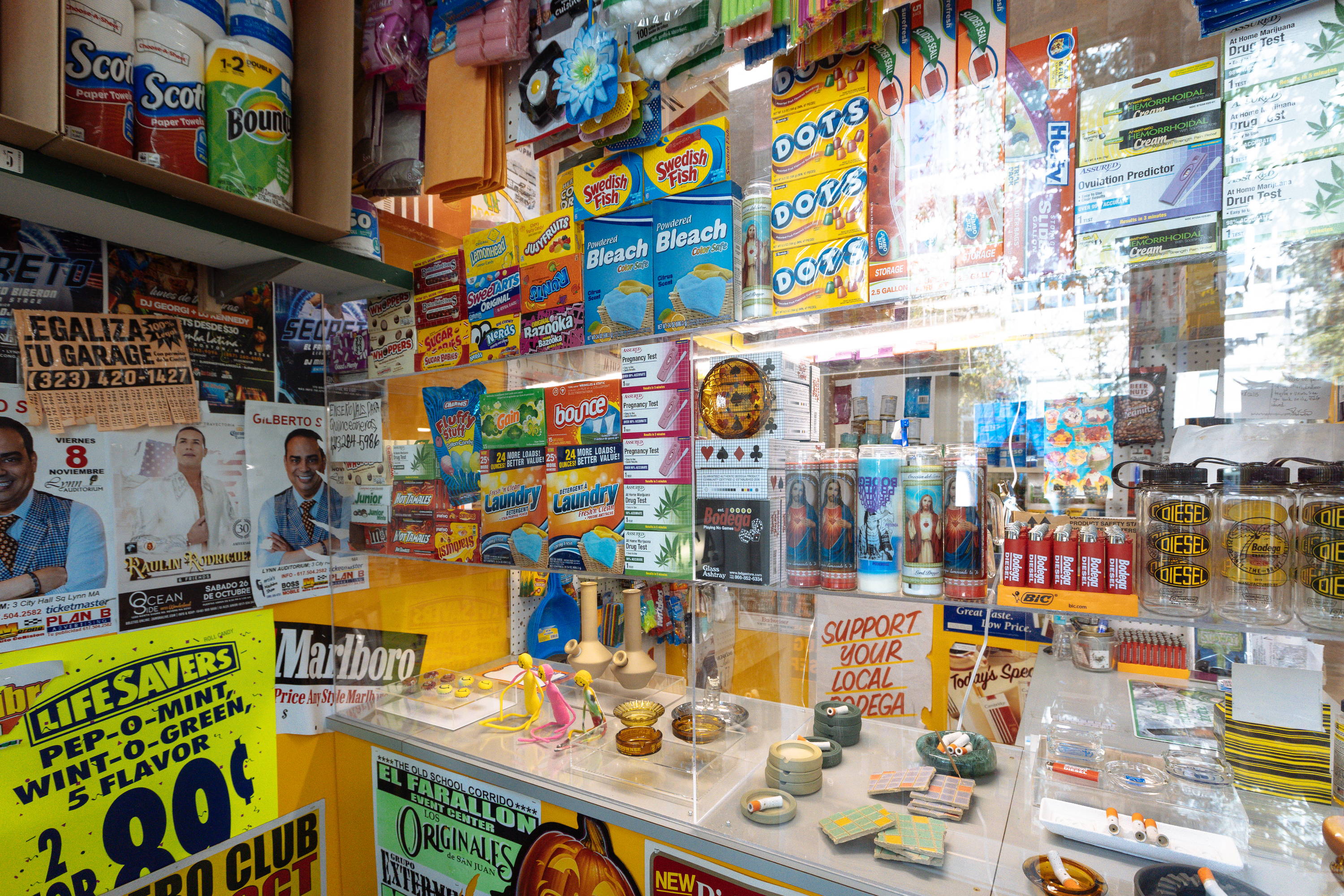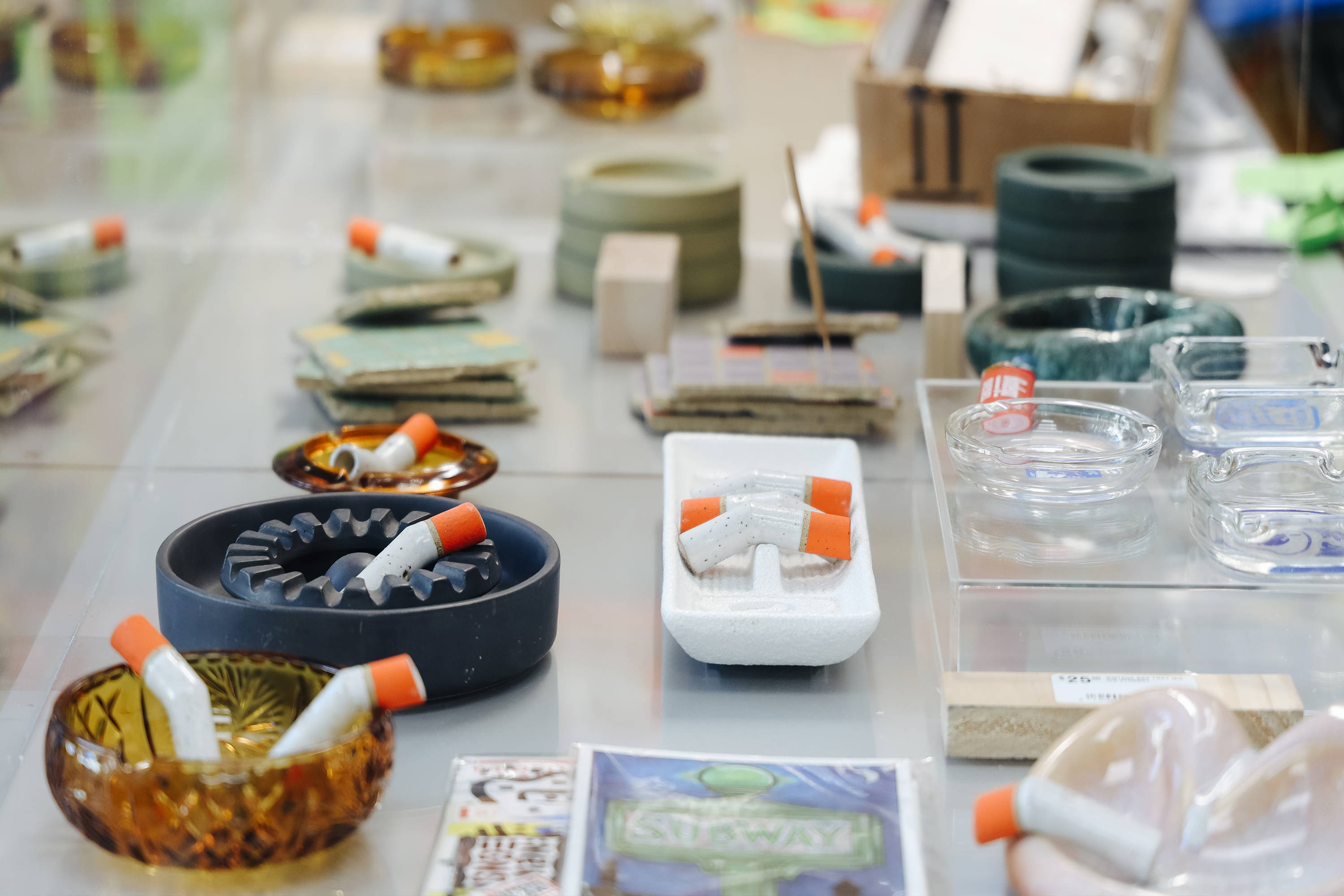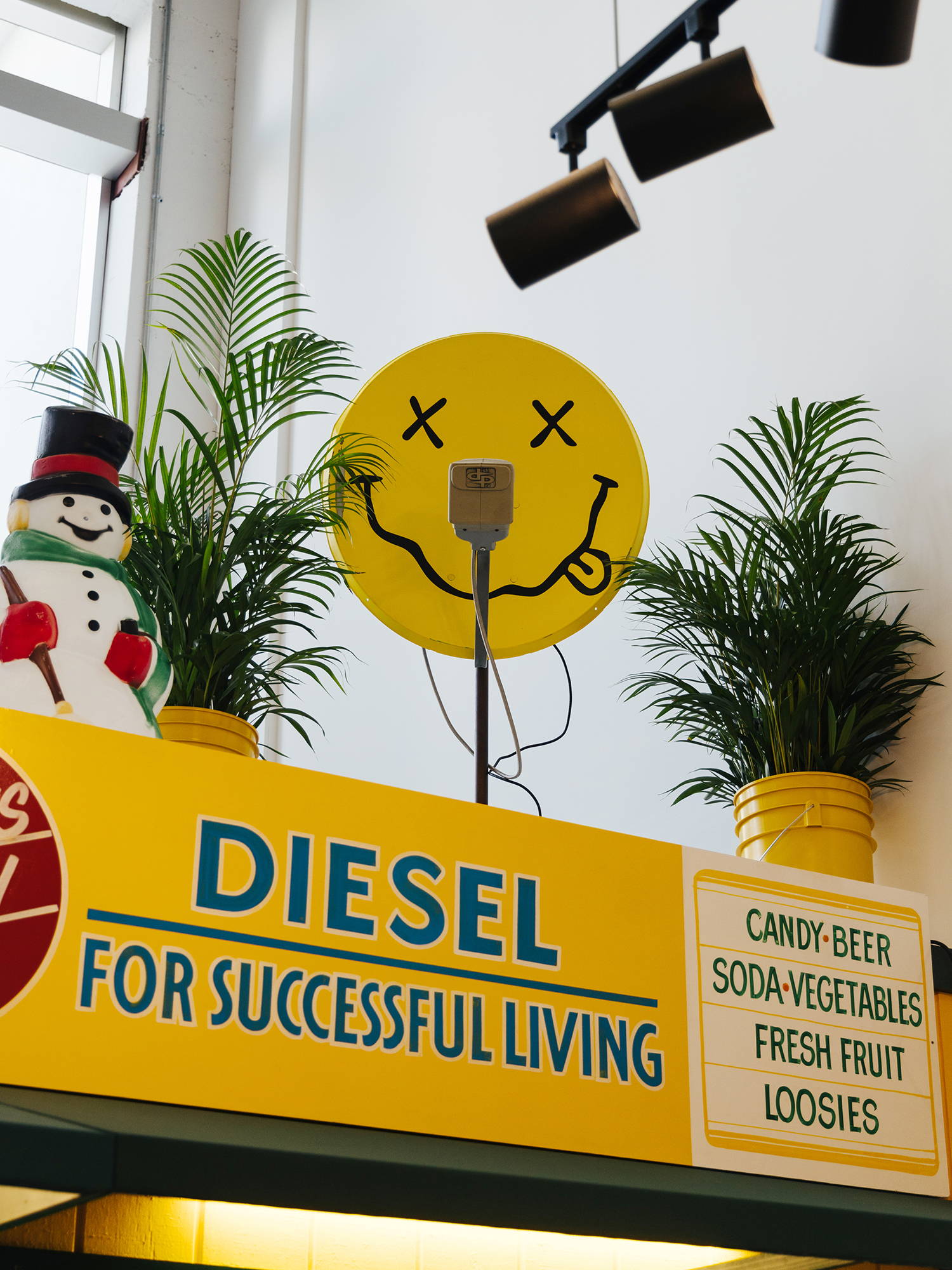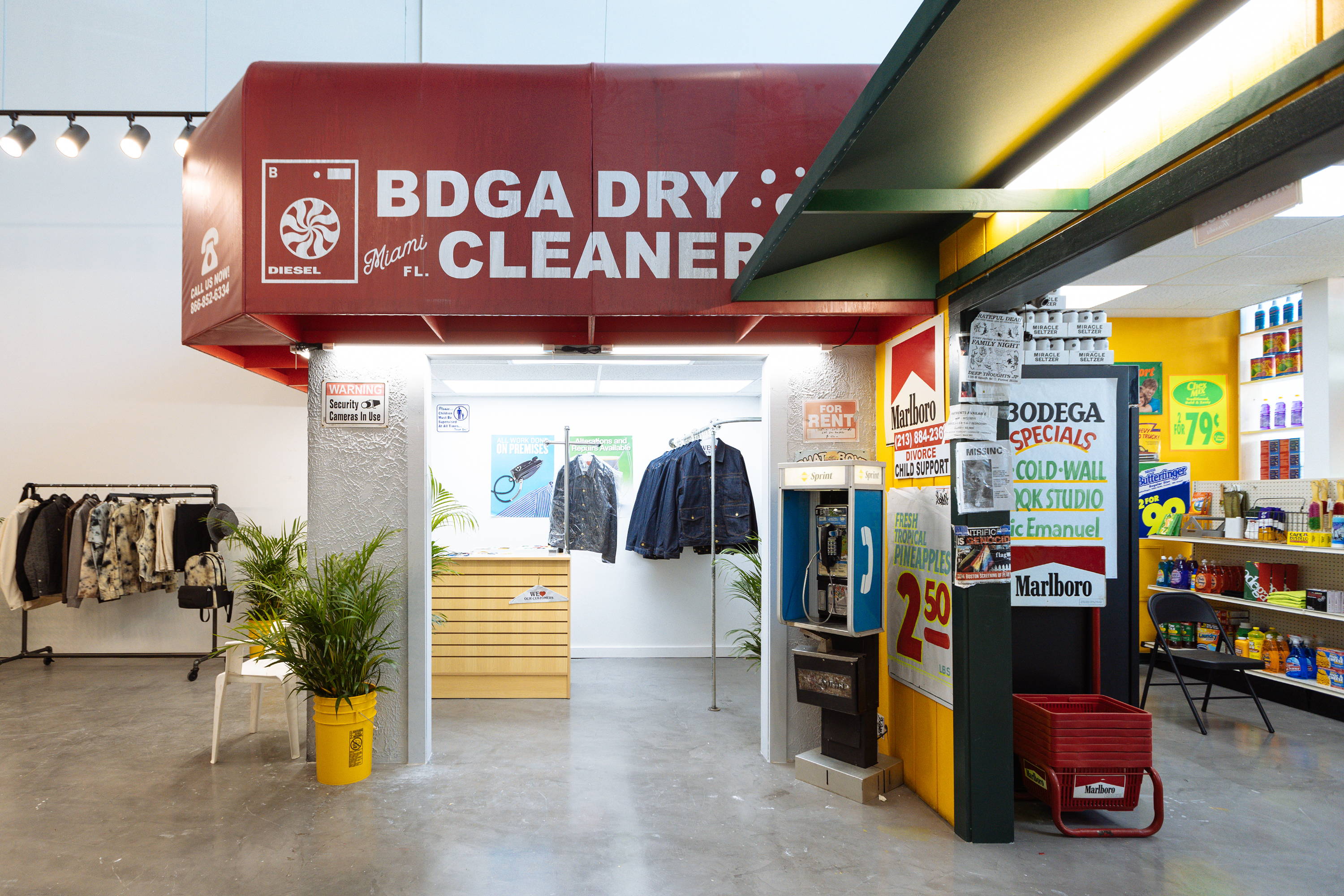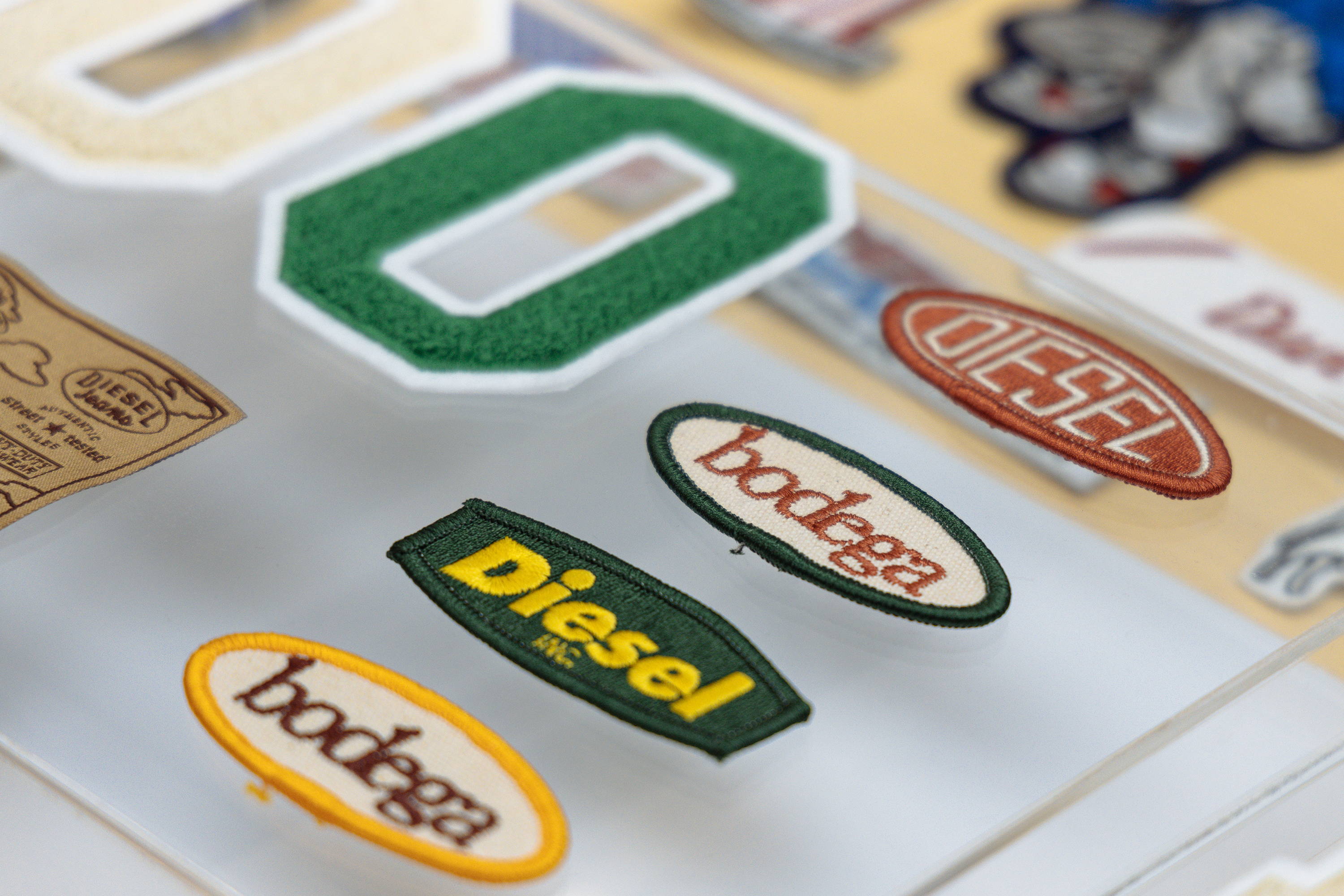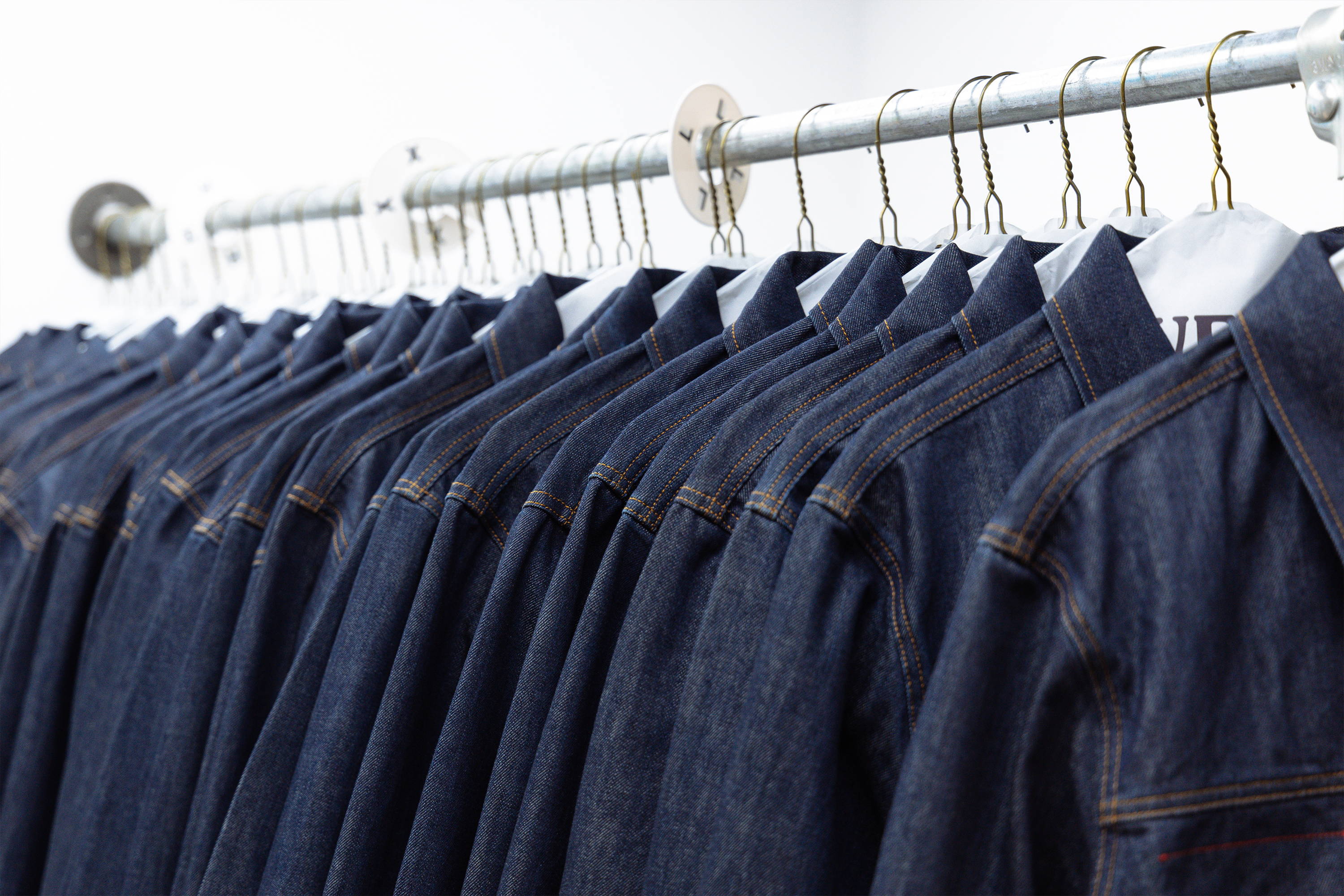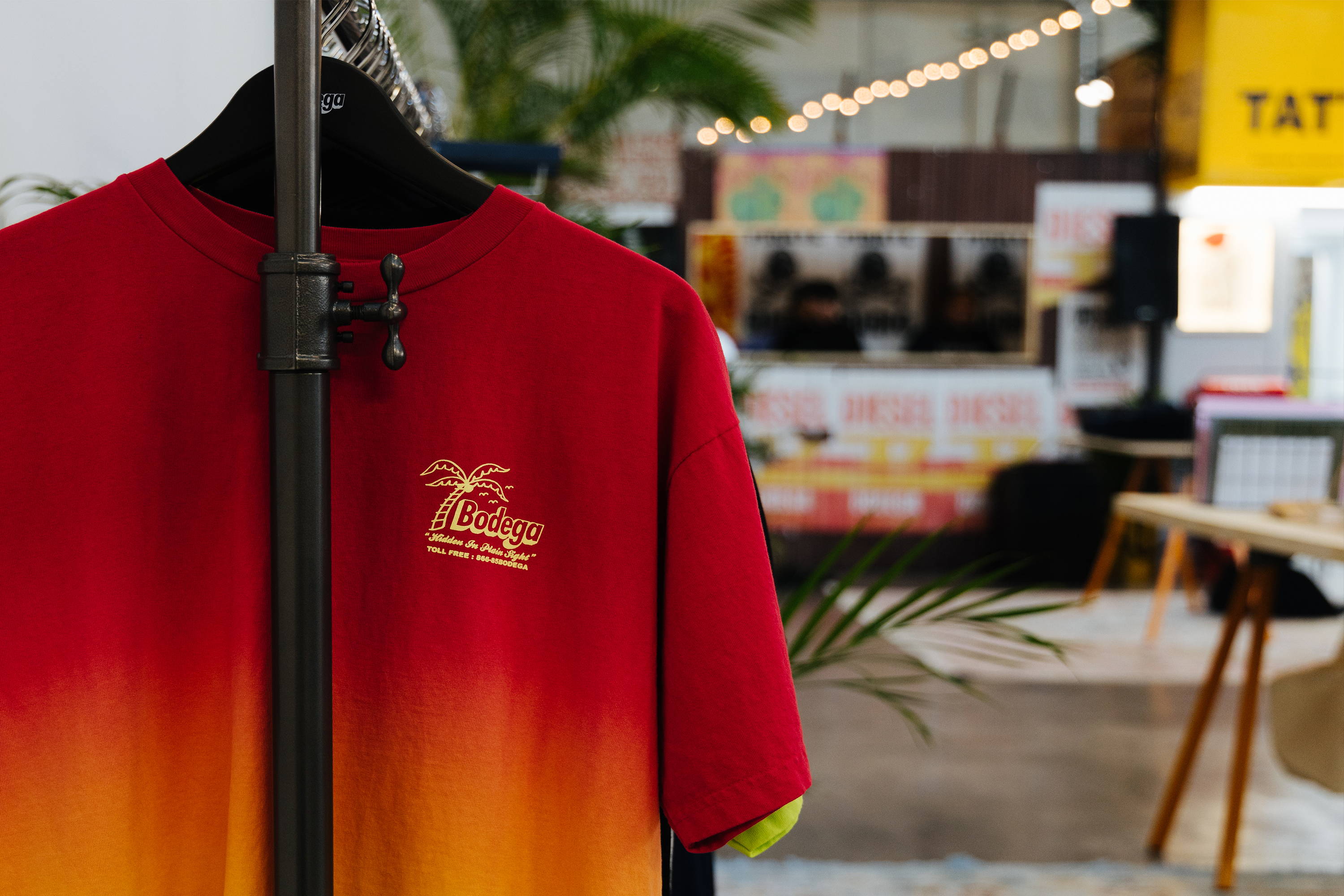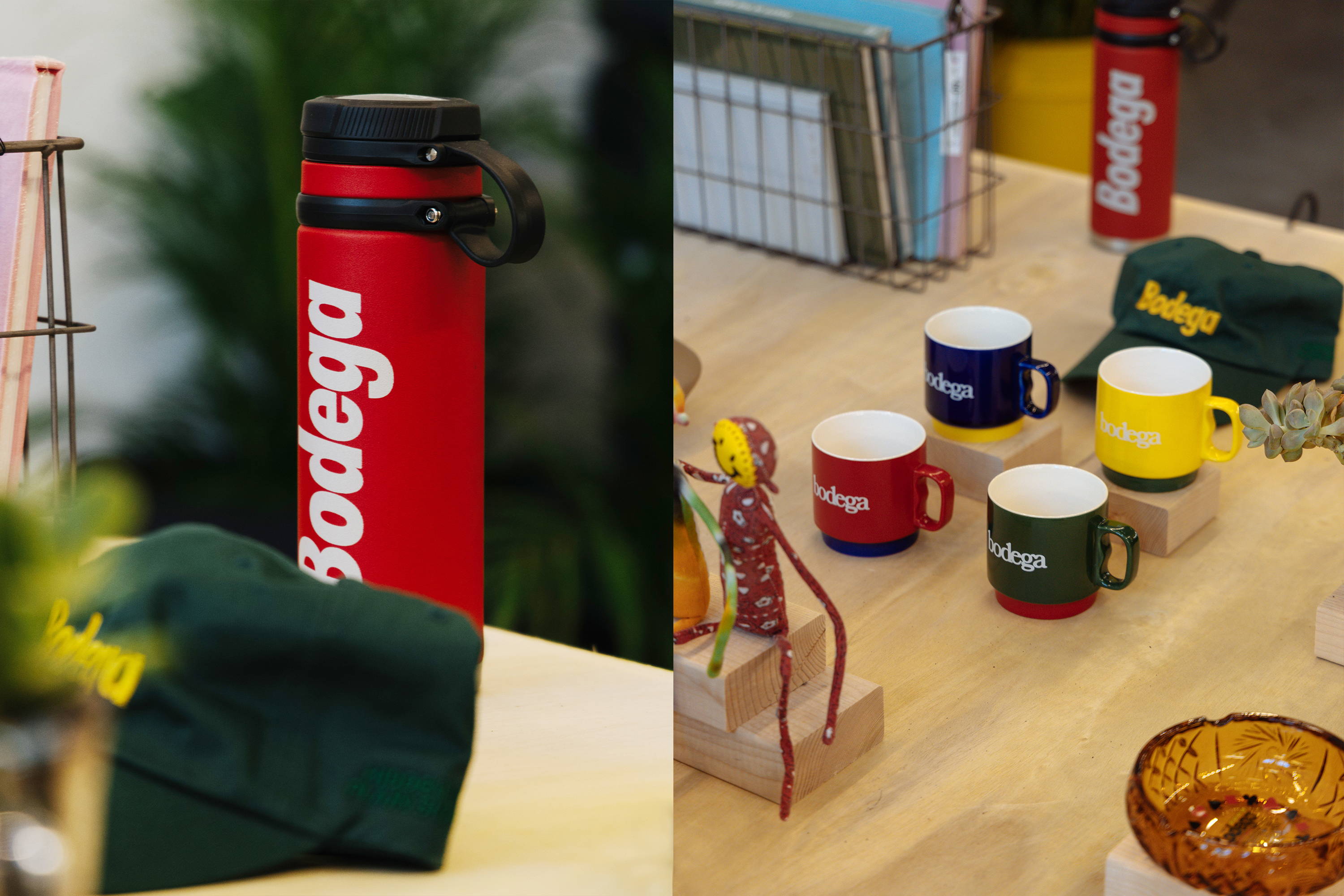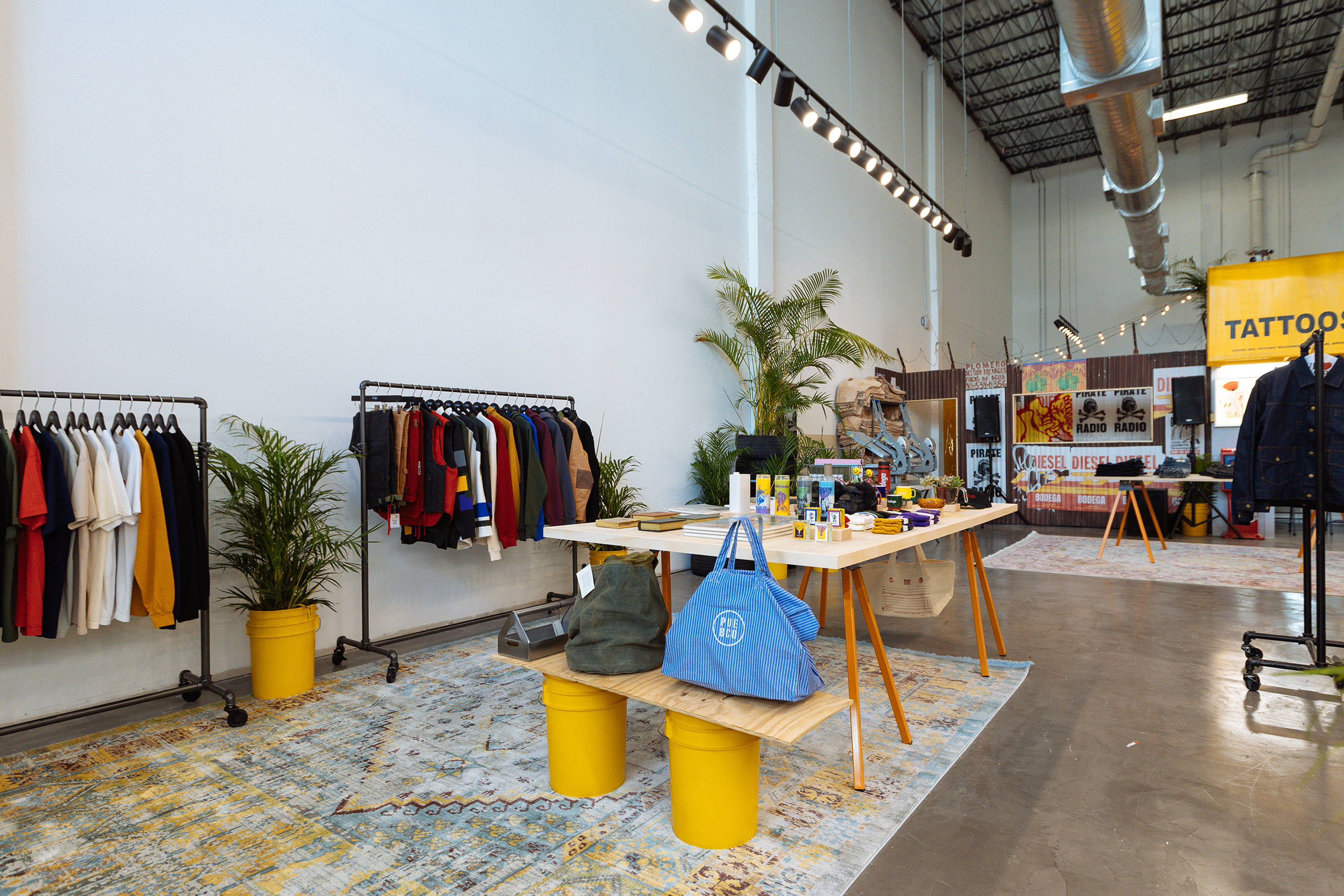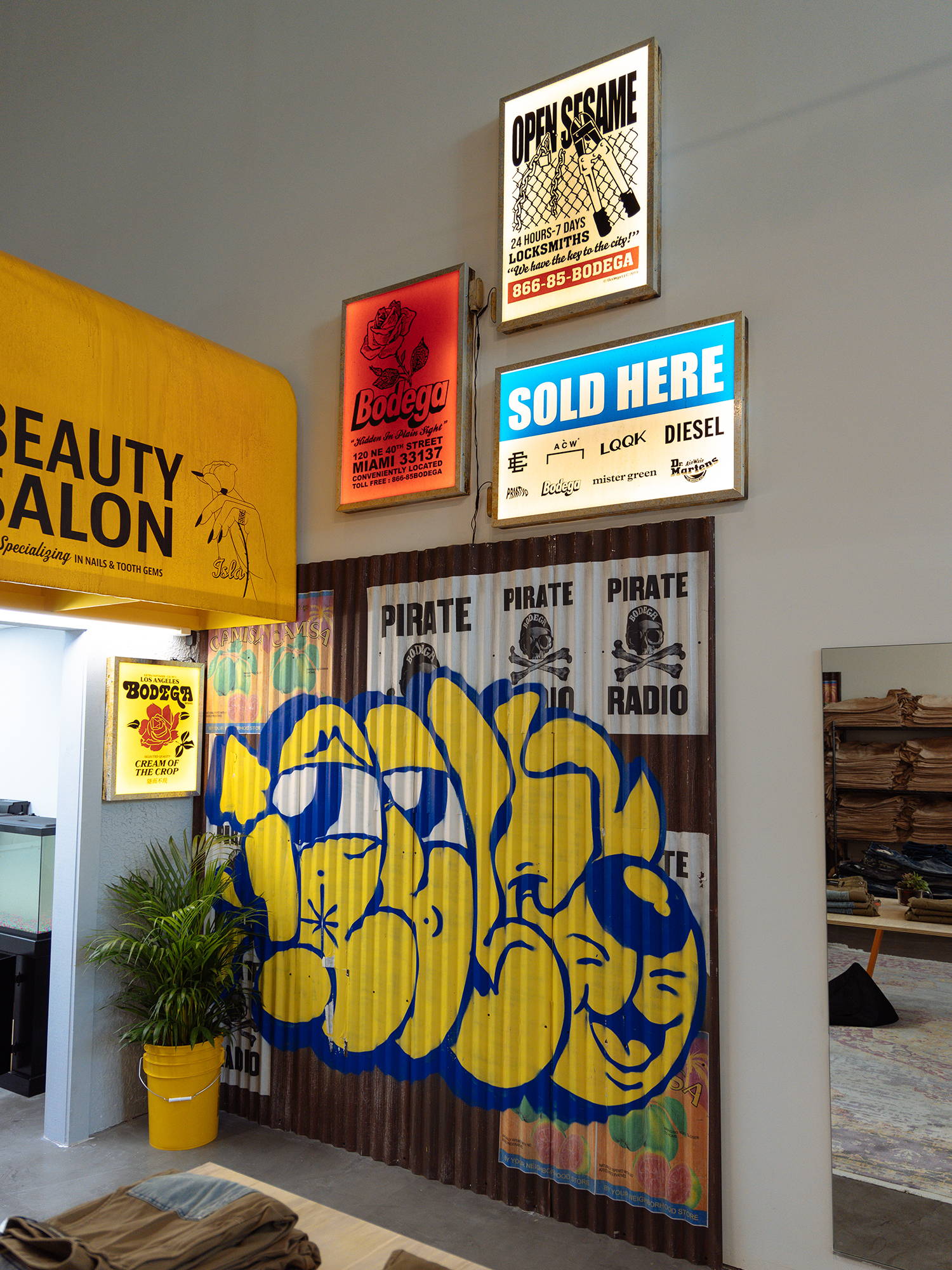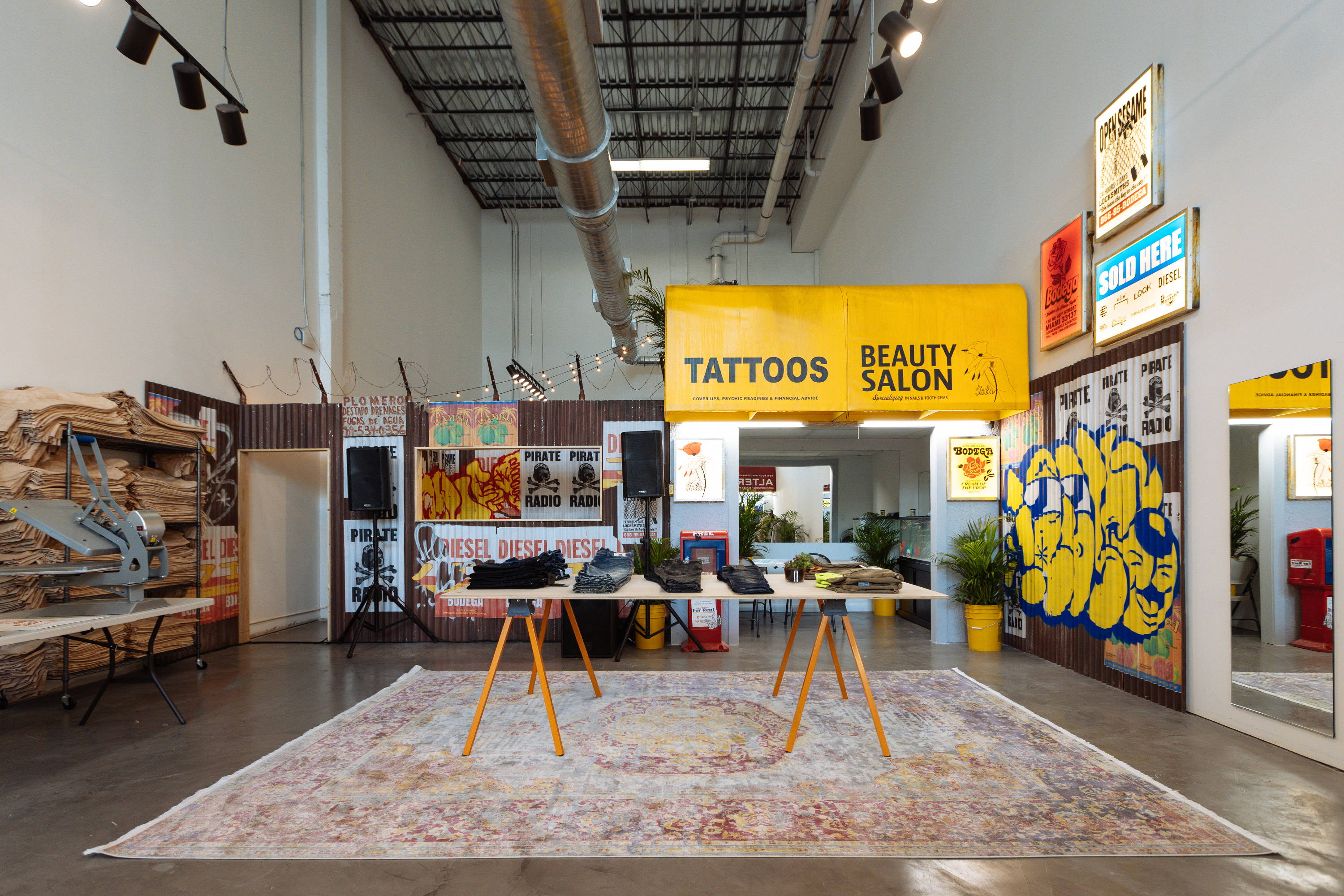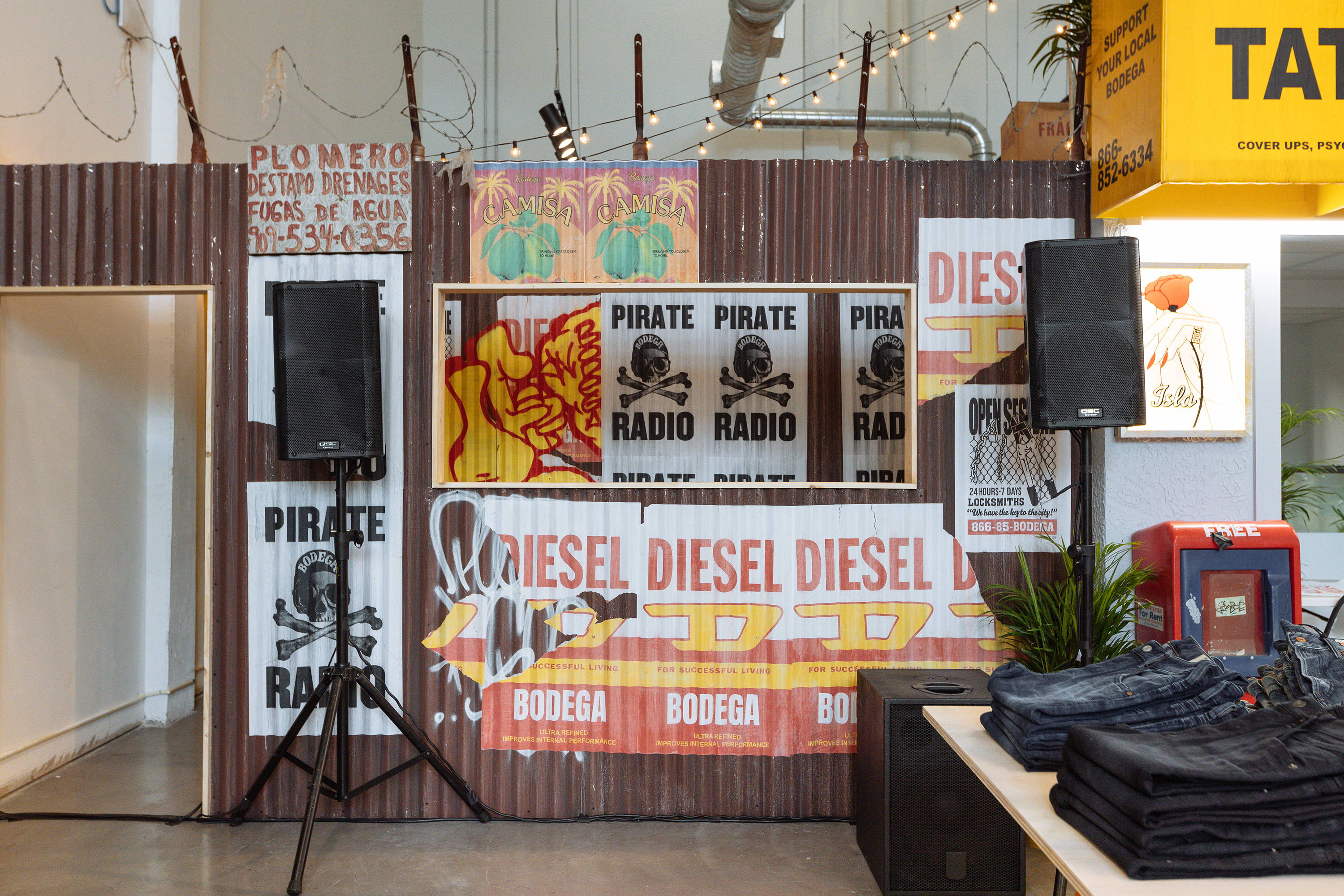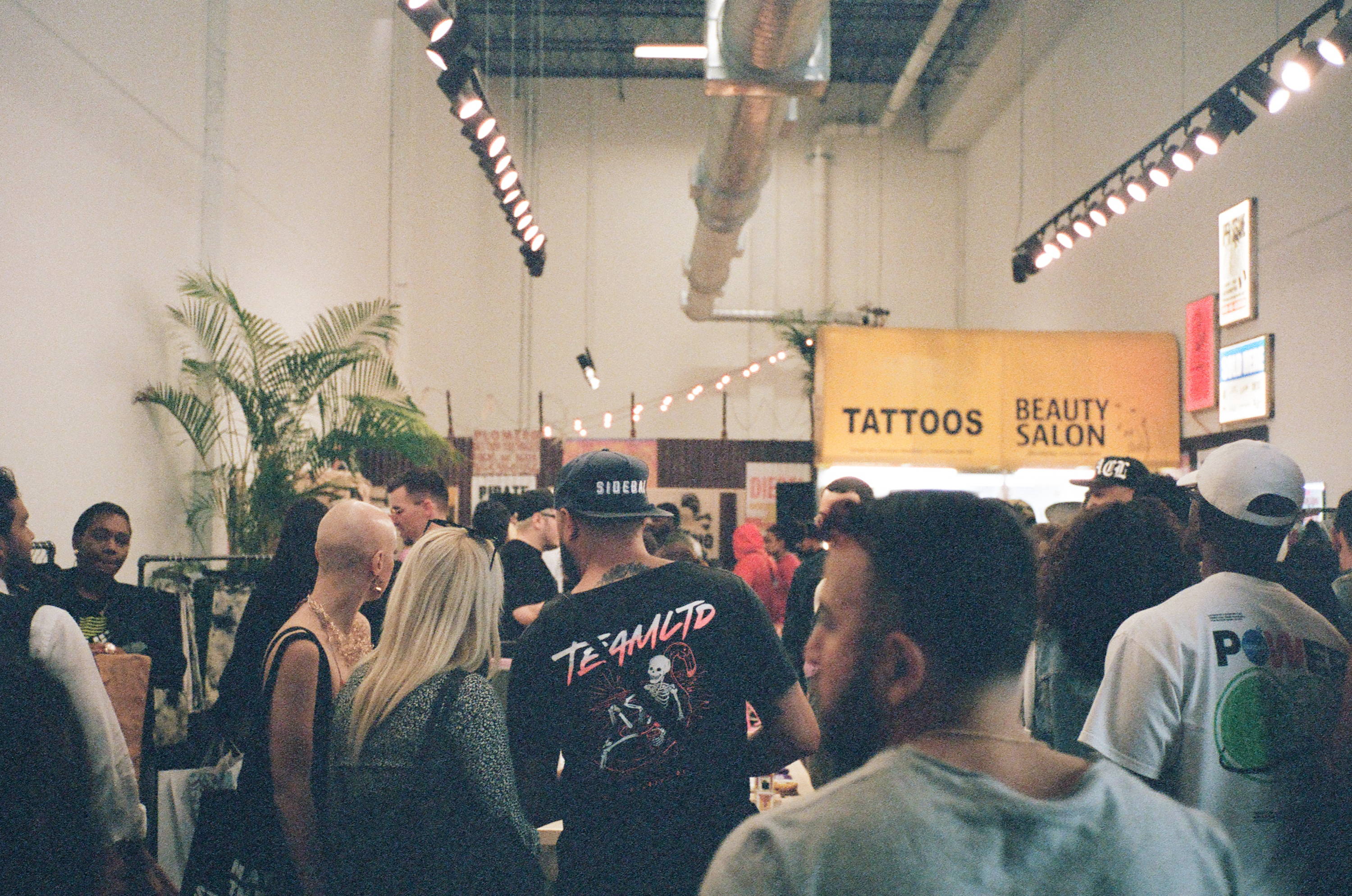 Straddling the line of rogue retailer and artist collective, Bodega's temporary holdings gave us a chance to provide a truly unique customer experience as well as an opportunity to redefine the art of commerce through our unwavering philosophies, unique perspectives, lofty visions and signature aesthetic.
Quickly separating ourselves from other notable purveyors, we began Day 1 in the Design District by handing out Diesel x Bodega co-branded commemorative tees and denim jackets with optional accents and patches. That's right… FREE. From there, the customer was given the chance to become their own designer by utilizing the customization options provided by our artisanal allies at Brooklyn's LQQK Studios (screenprinting) and Old English Rose (chain-stitching). In the end, everyone would walk away with a one-of-a-kind, stylized souvenir and an unforgettable experience.
Also available at the Unofficial Basel Gift Shop were curated works from like-minded conspirators as well as limited edition capsules from brands we stand behind. It was here we premiered the release of our Dr. Marten x Bodega 1461 and offered up ultra-rare, super-stylish, heady commemorative collaborations between us and with our far-out friends at PRMTVO and Mister Green. Selected pieces from our private label were on hand alongside an intriguing array of top-notch Bodega brand tchotchkes, kitschy collectables and timely souvenirs.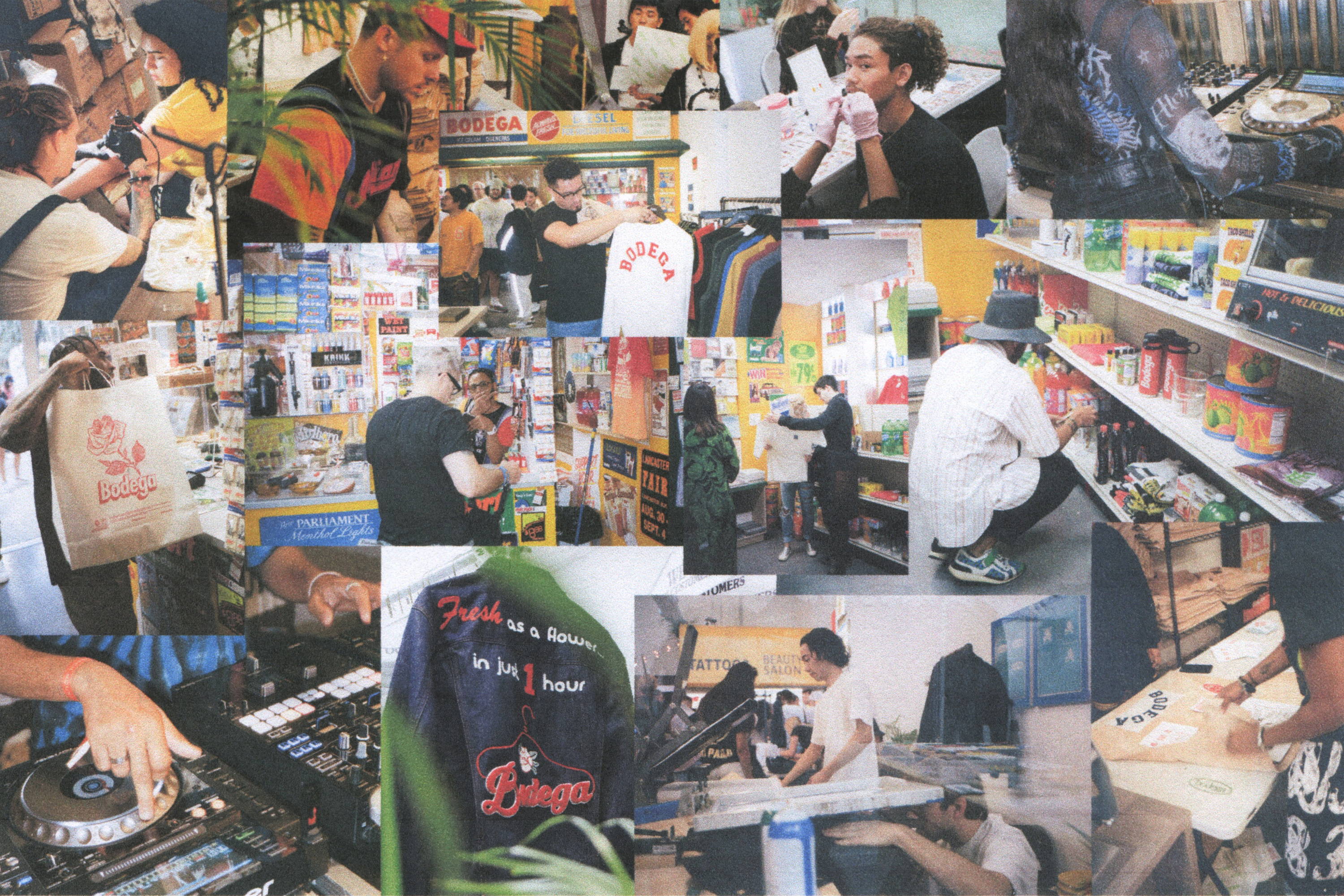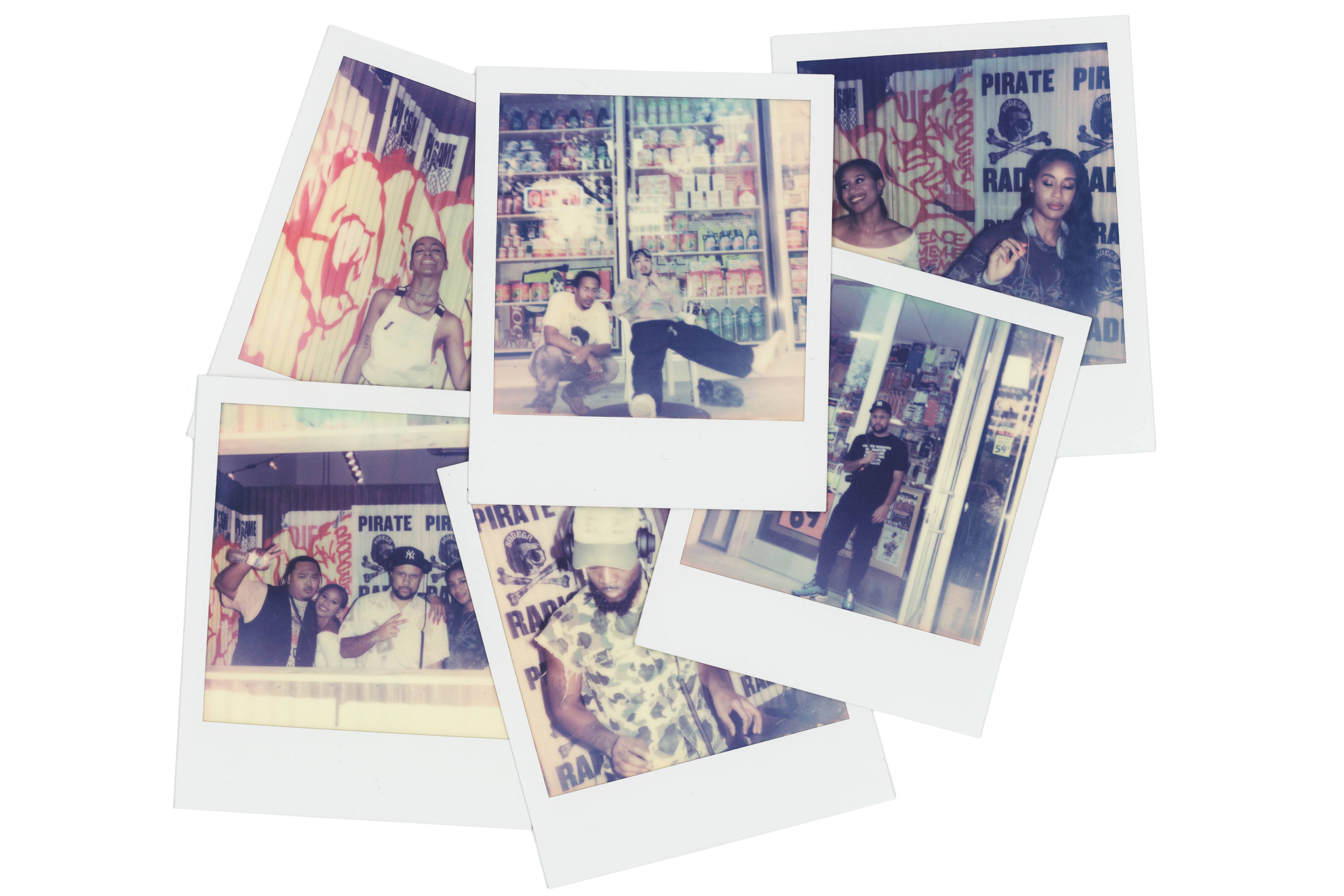 Even more important than purveying the coolest, most cutting-edge festival souvenirs and services, however, was the Unofficial Basel Gift Shop's adopted role as a festival meeting place and headquarters for non-stop entertainment and cultural interaction.
People were welcome to swing through for free tattoos by Rus or take advantage of gratis tooth gems and nail services offered by ISLA Berlin. And of course there was the music. What would daily operations be without an arsenal of dedicated deejays? With Bodega Pirate Radio on-hand and in session, faithful fans and curious customers could drop by any time of the day and catch extended deejay sets delivered by Bodega alumni and approved personnel alike.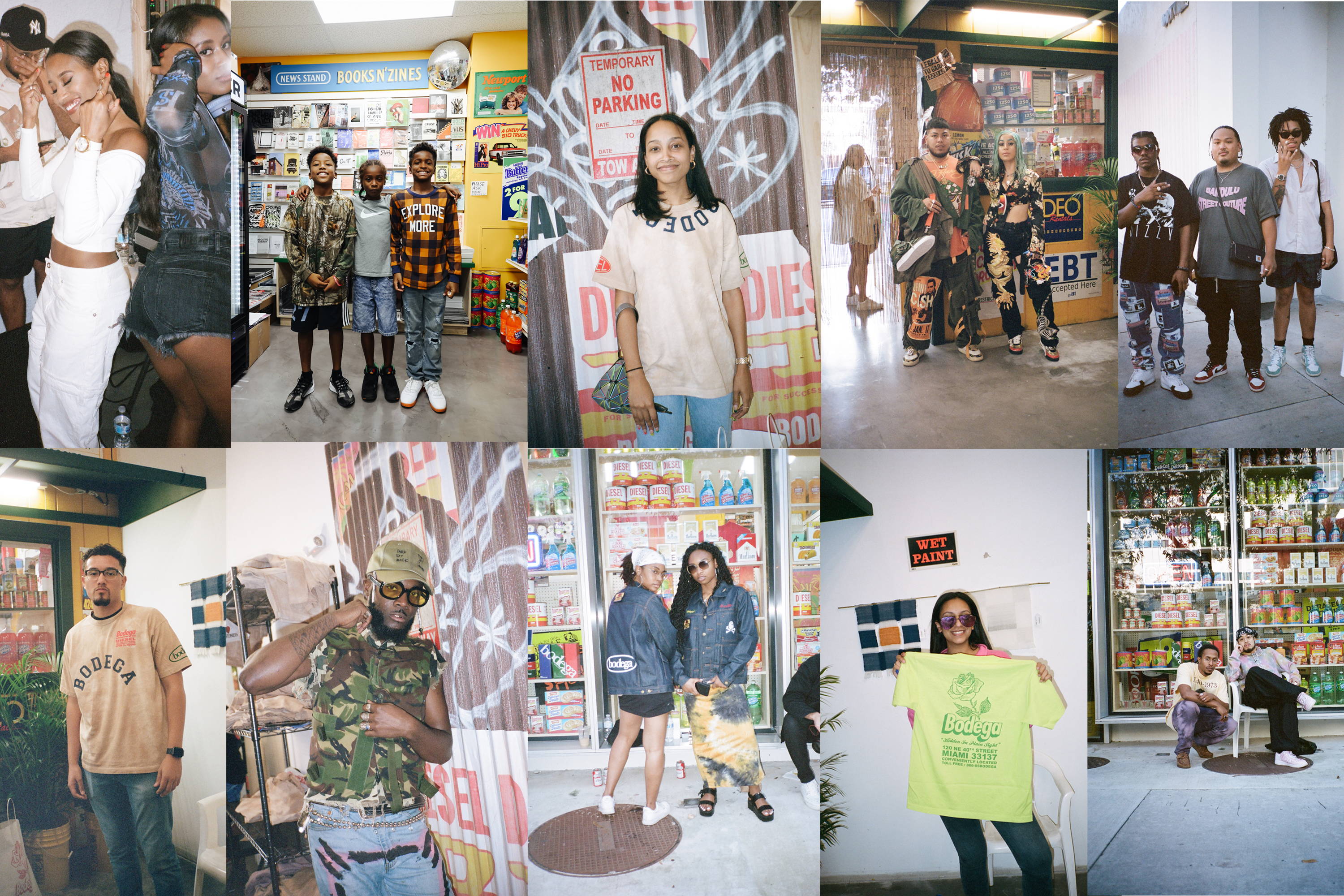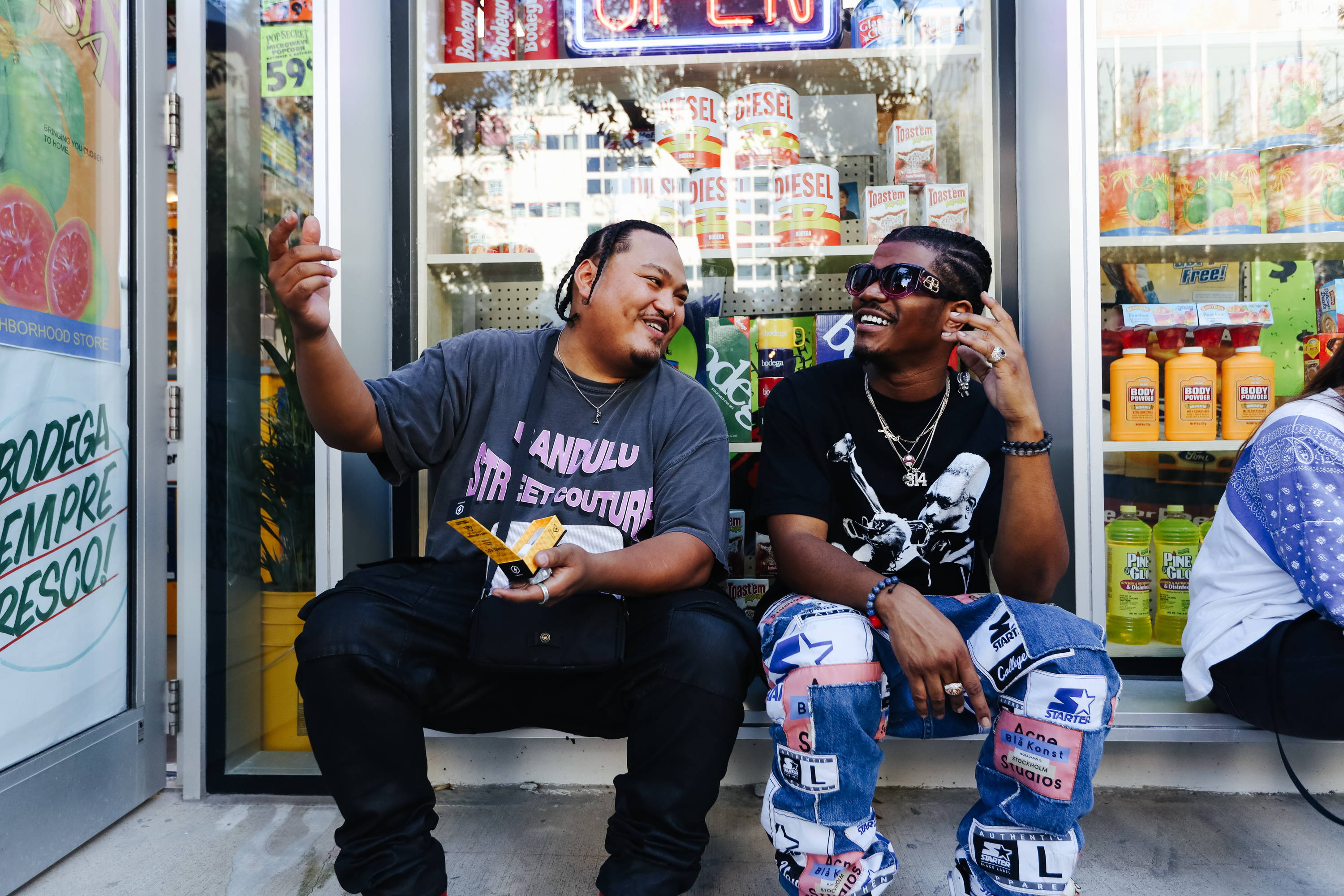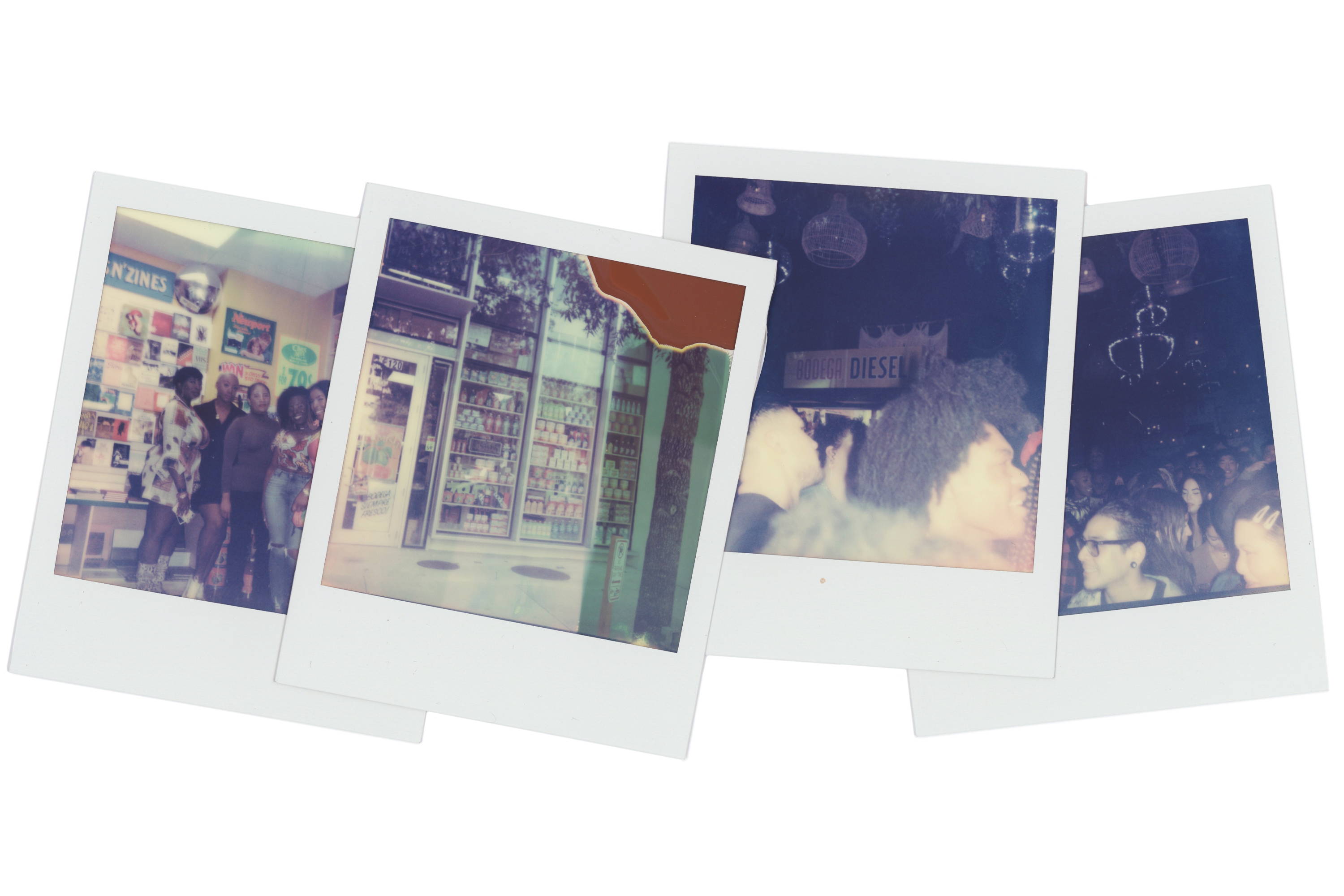 It was important to make our presence known early, and our star-studded kickoff concert the night before opening day was sure to do that.
Featuring one of the most inspired lineups in recent memory, the diverse bill was topped off by the speedy hip-hop/techno/dance stylings of Detroit's DJ Assault and the showstopping, outlandish MC stylings of New Orleans bounce sensation, Big Freedia. Smino had the party goers singing "Anita" and "KLINK", but only after a surprise DJ set by ESTA. of Soulection joined the line-up. News of the event spread quickly prompting people to leave their previous party obligations, and soon it seemed like everyone was descending upon La Otra. Trina (aka "Da Baddest Bitch") was there. So was Wendy Williams. Thanks for stopping by ladies. In the end, it would be one of the most talked about parties at Basel. To us, the whole thing felt like the disco scene in Scarface if the movie had been directed by Werner Herzog instead of Brian DePalma.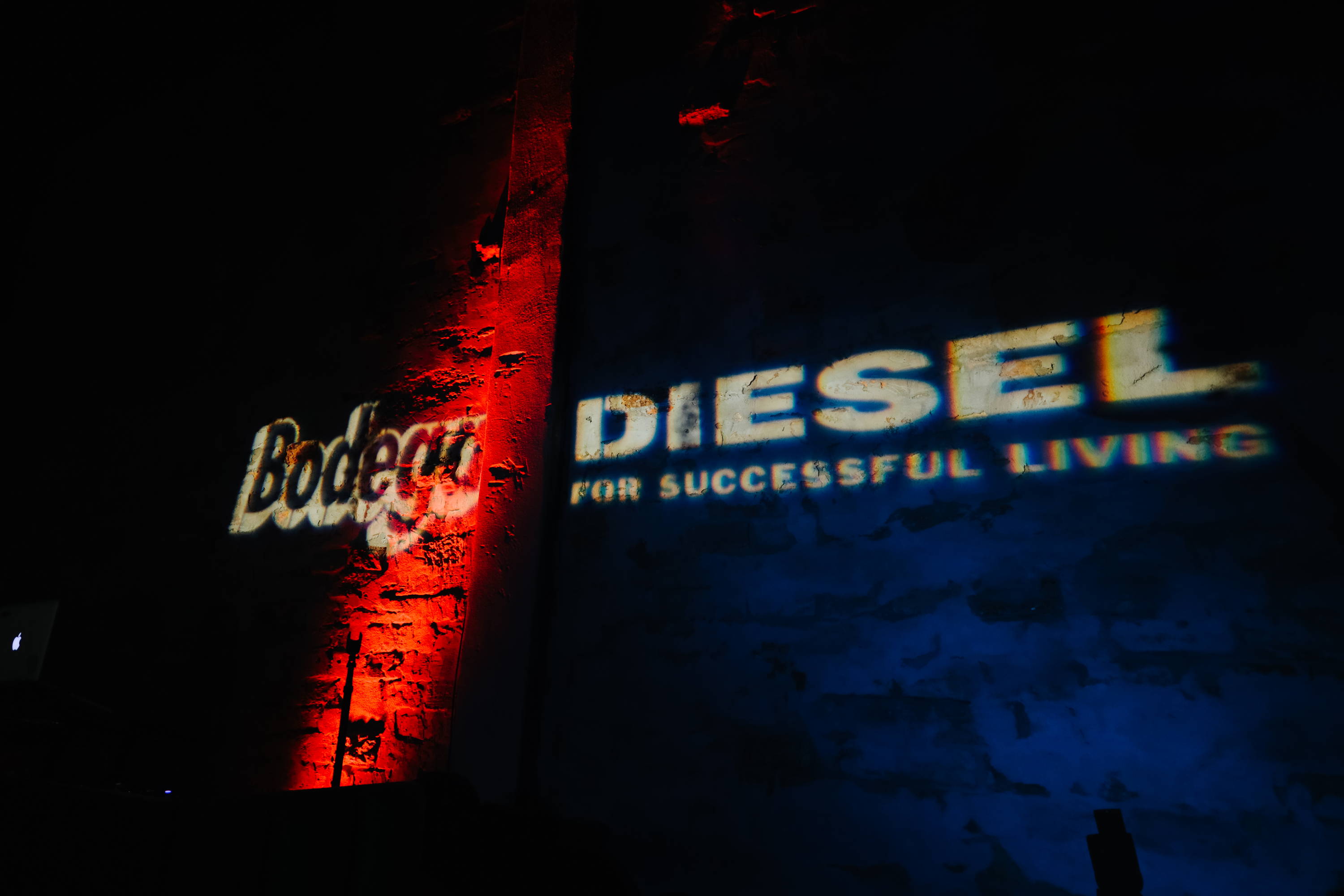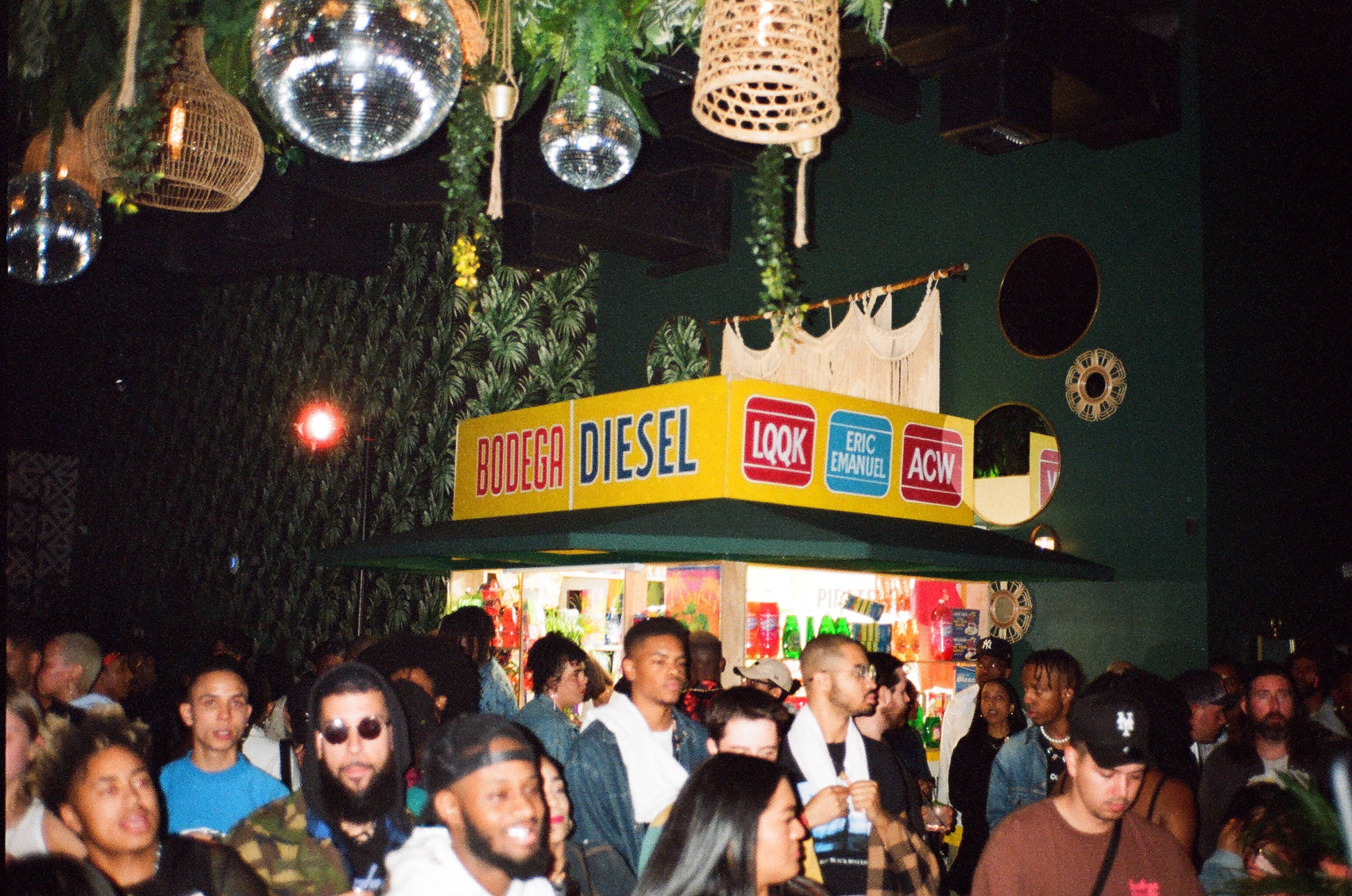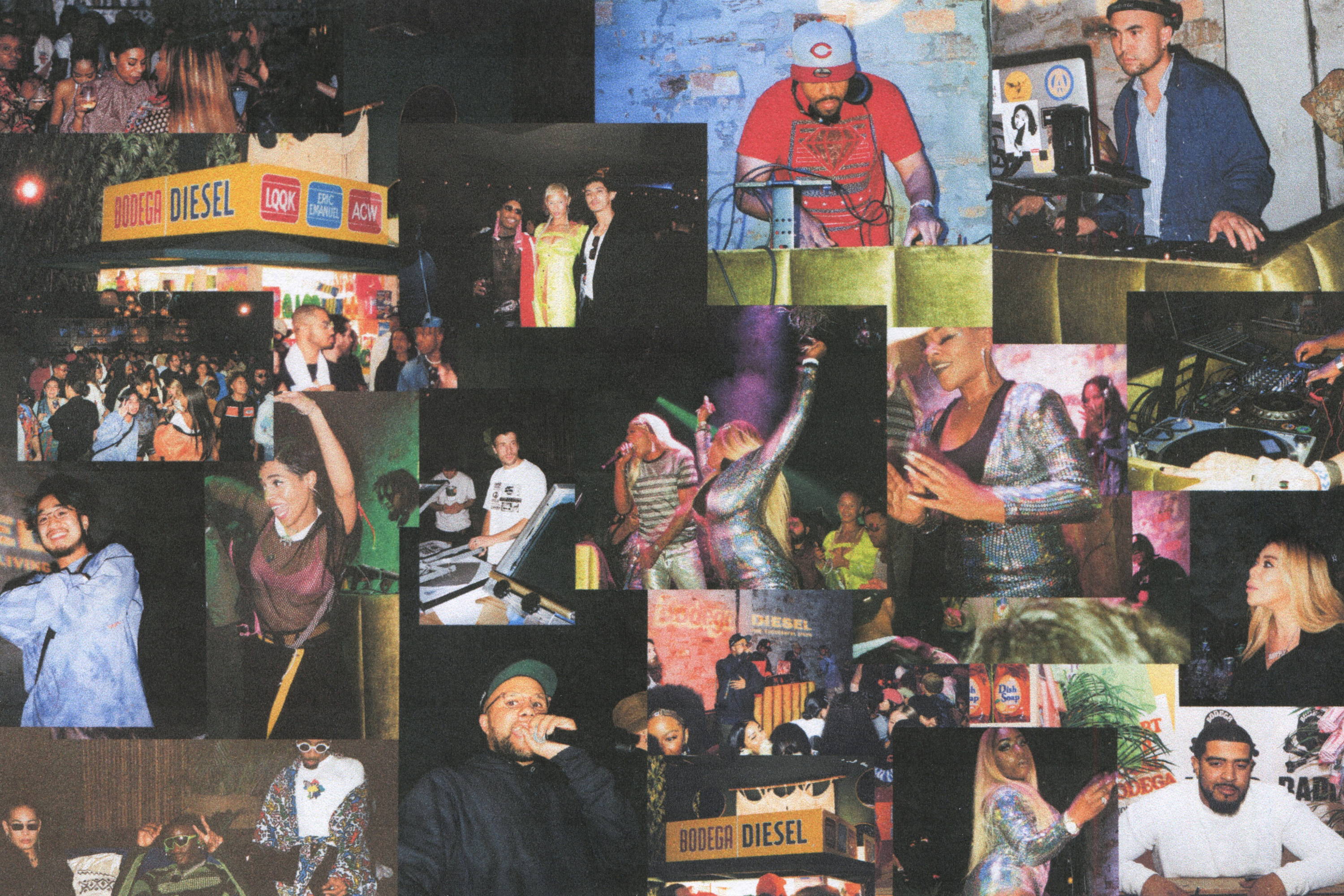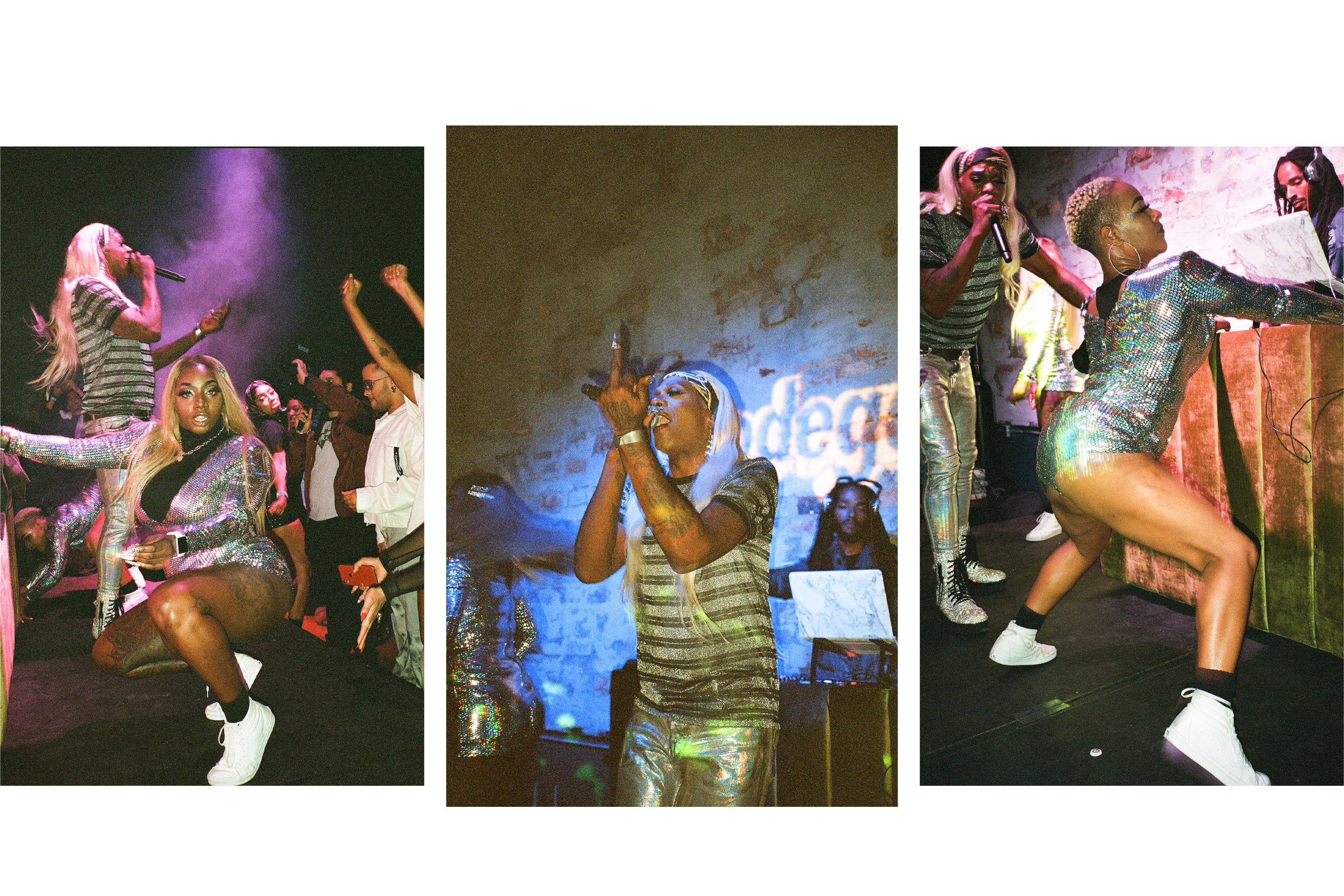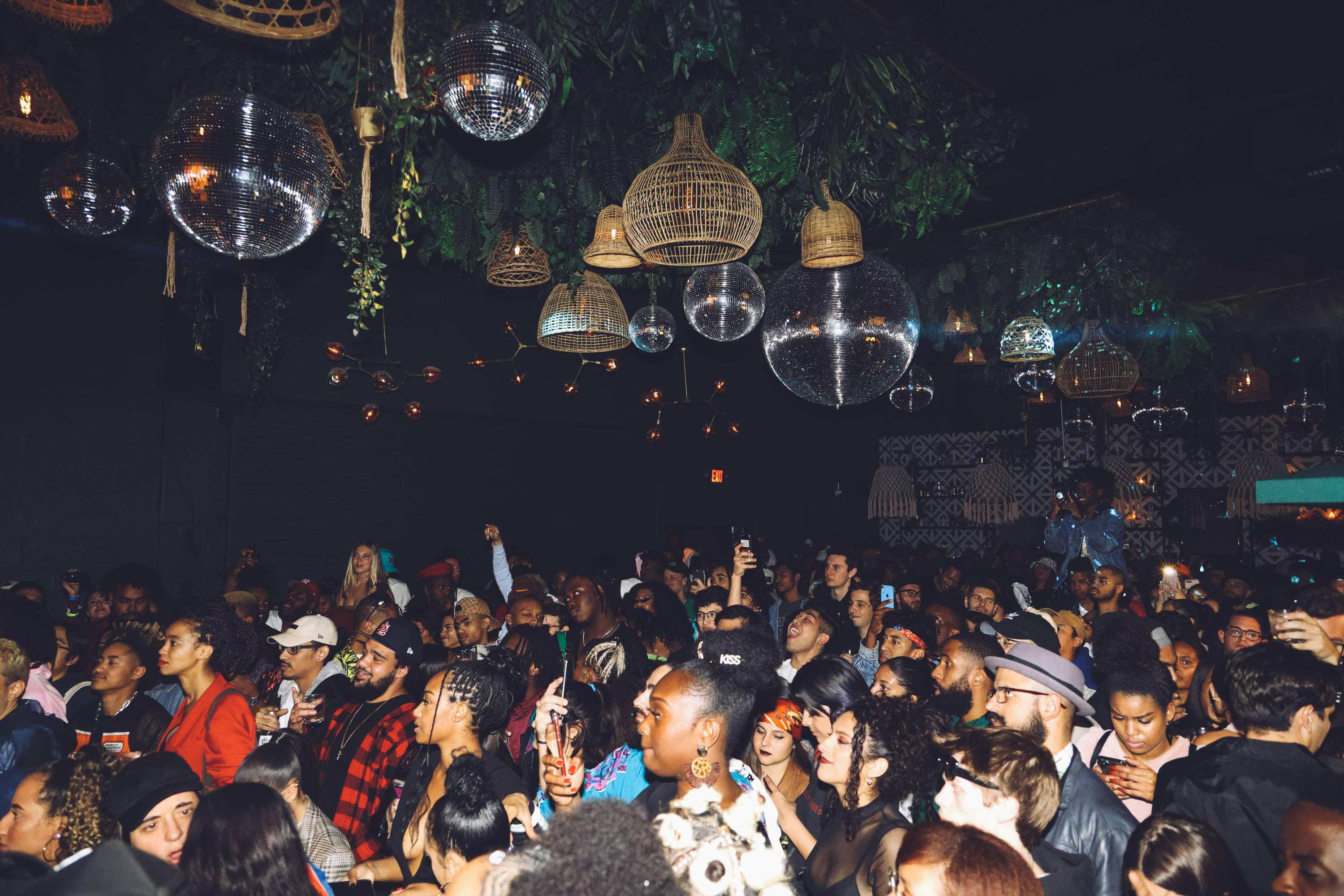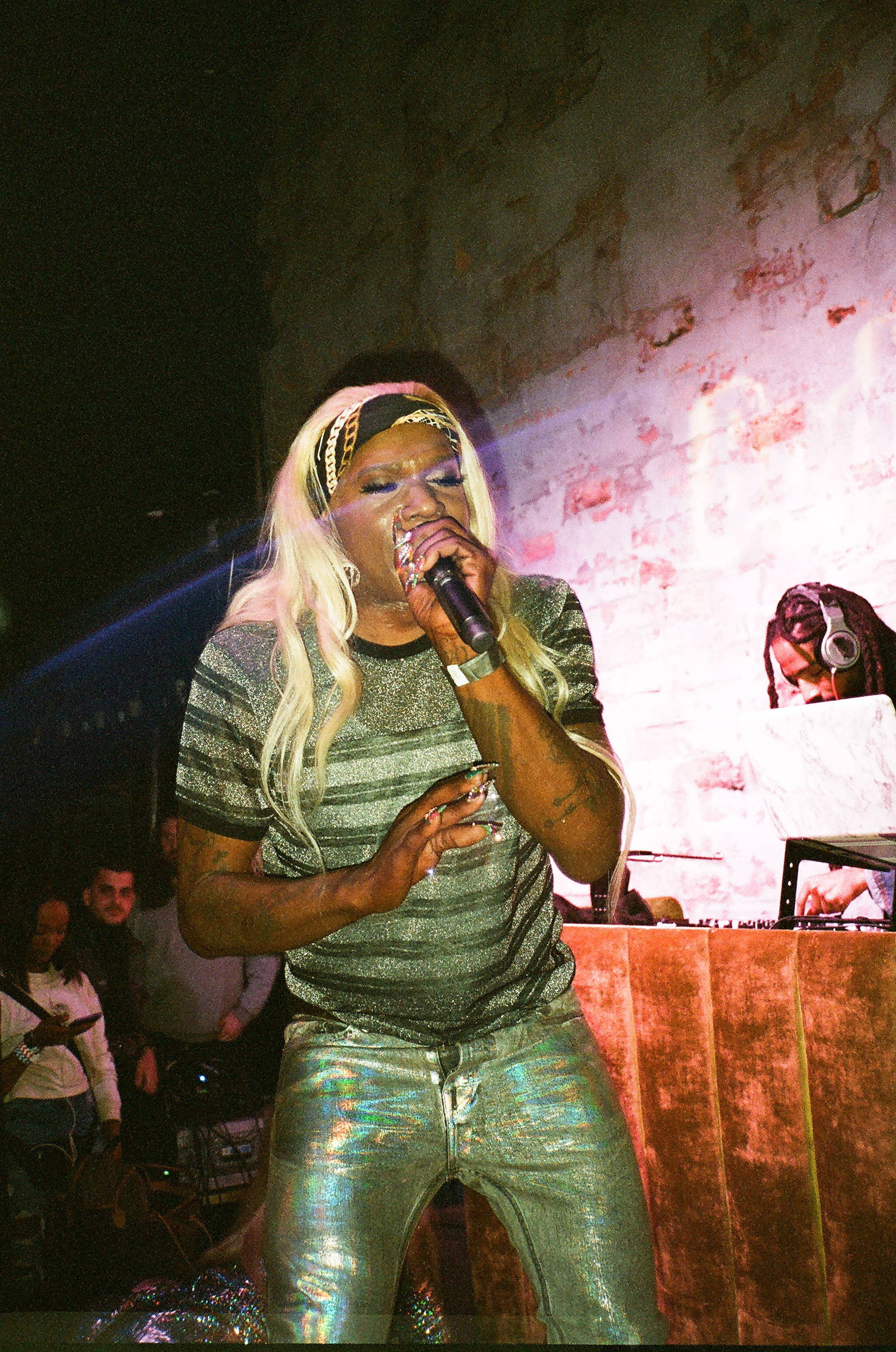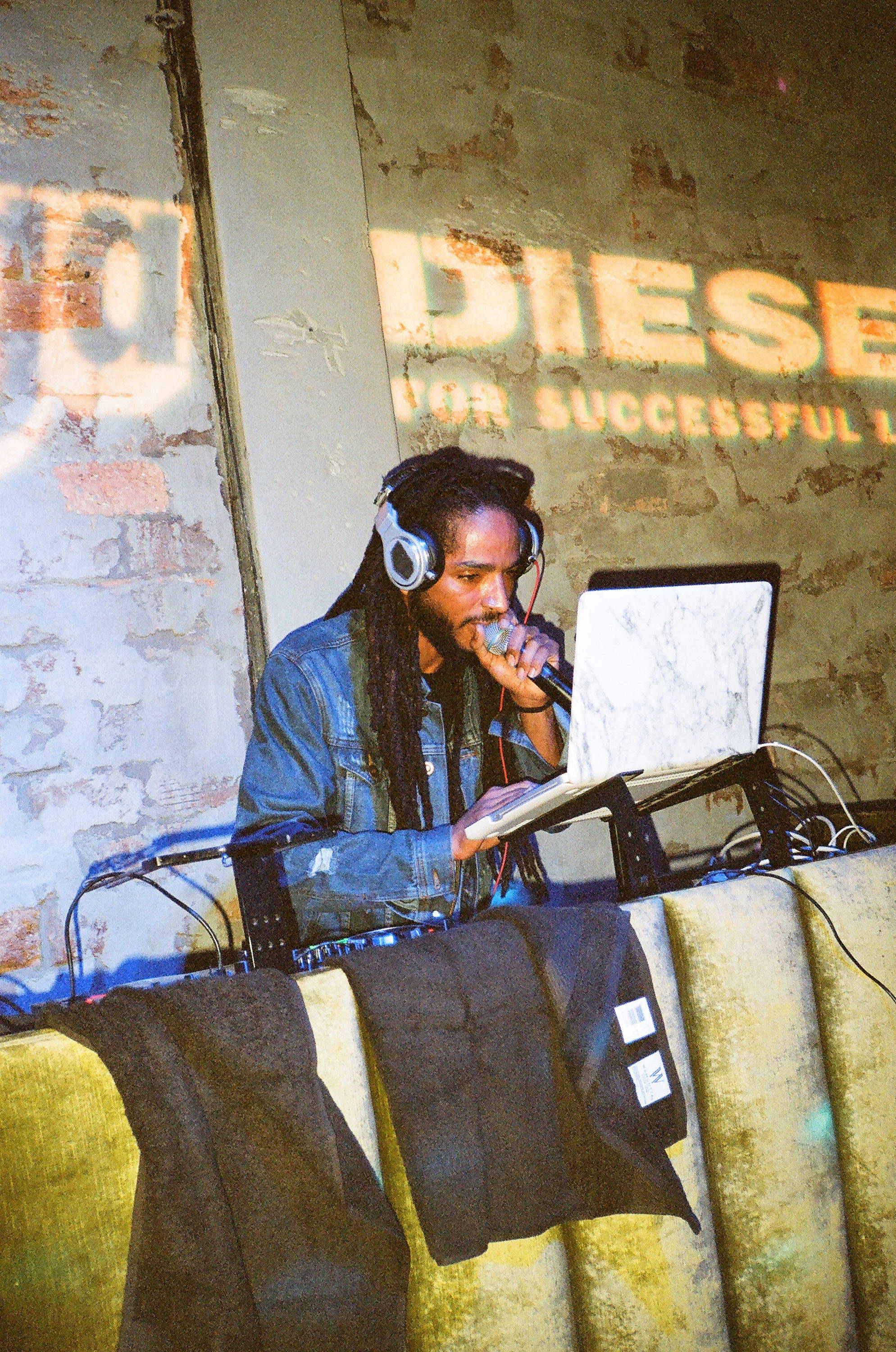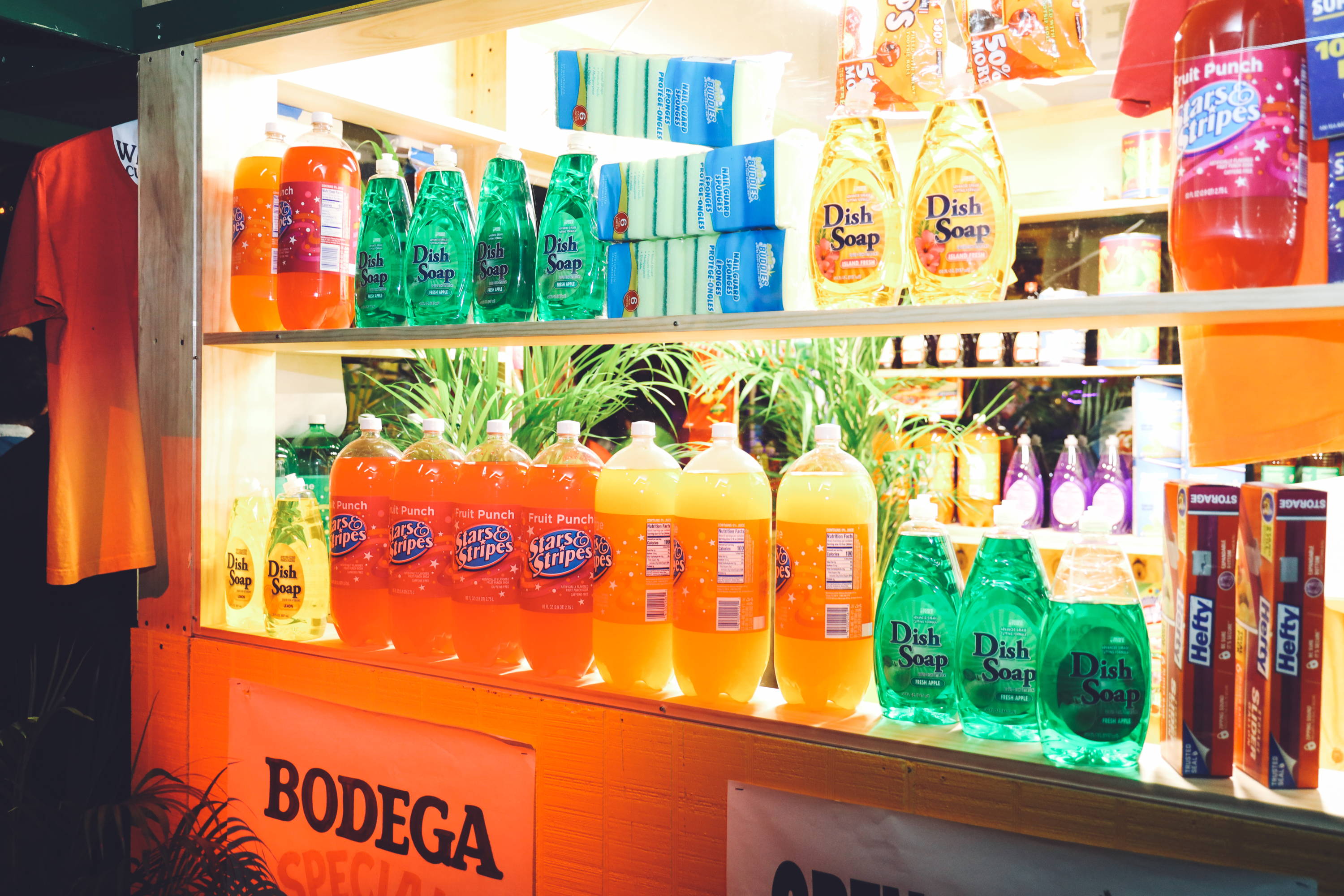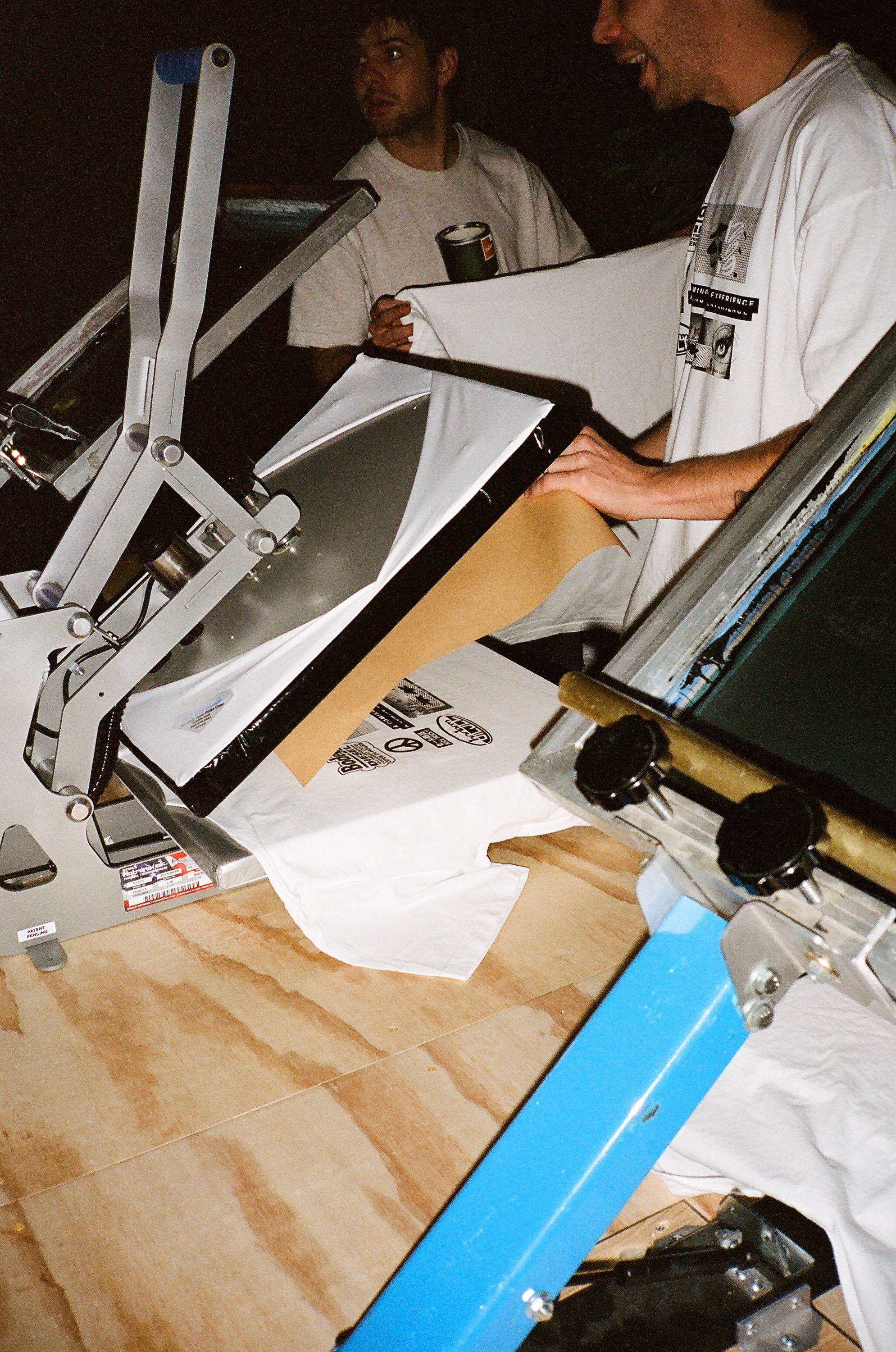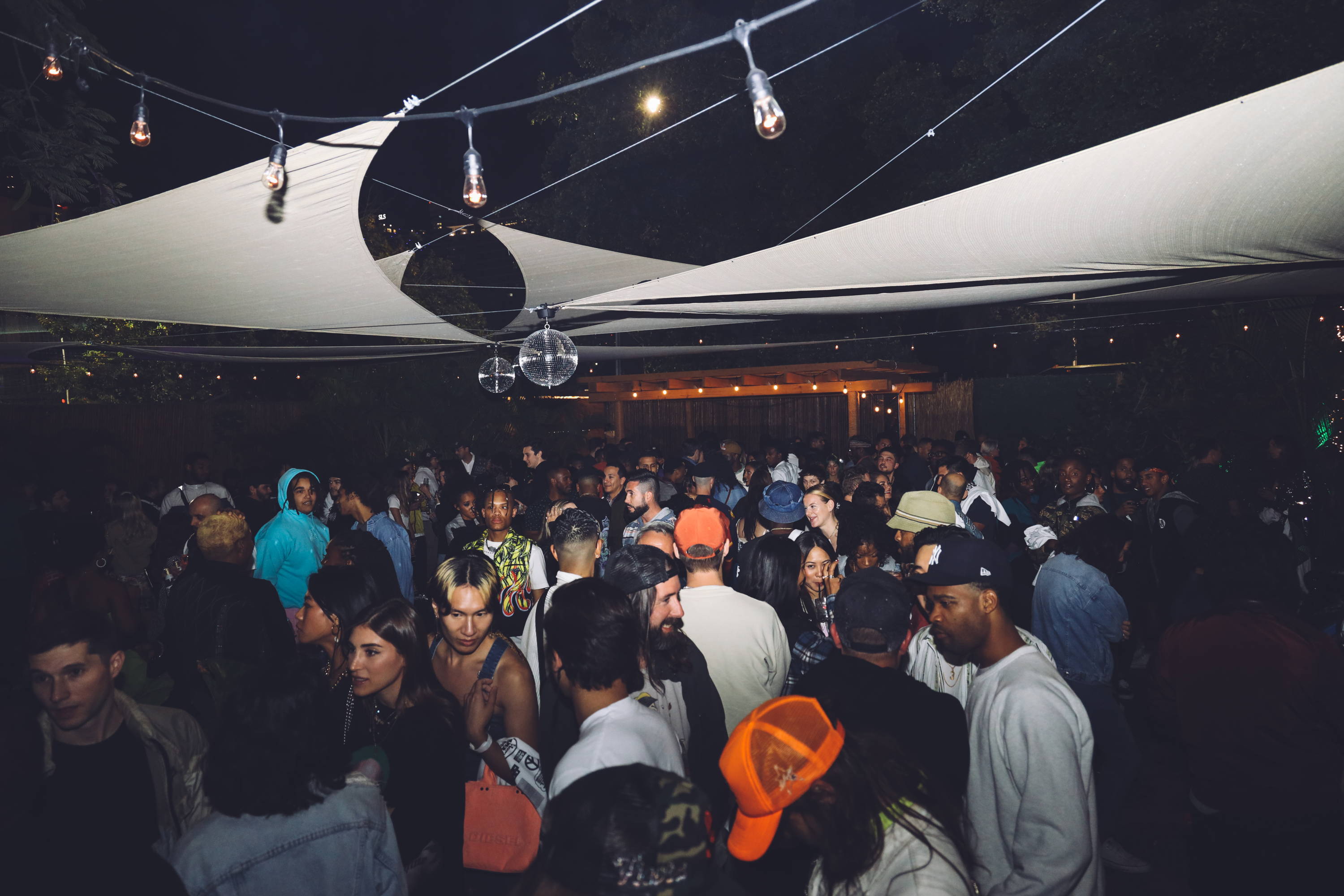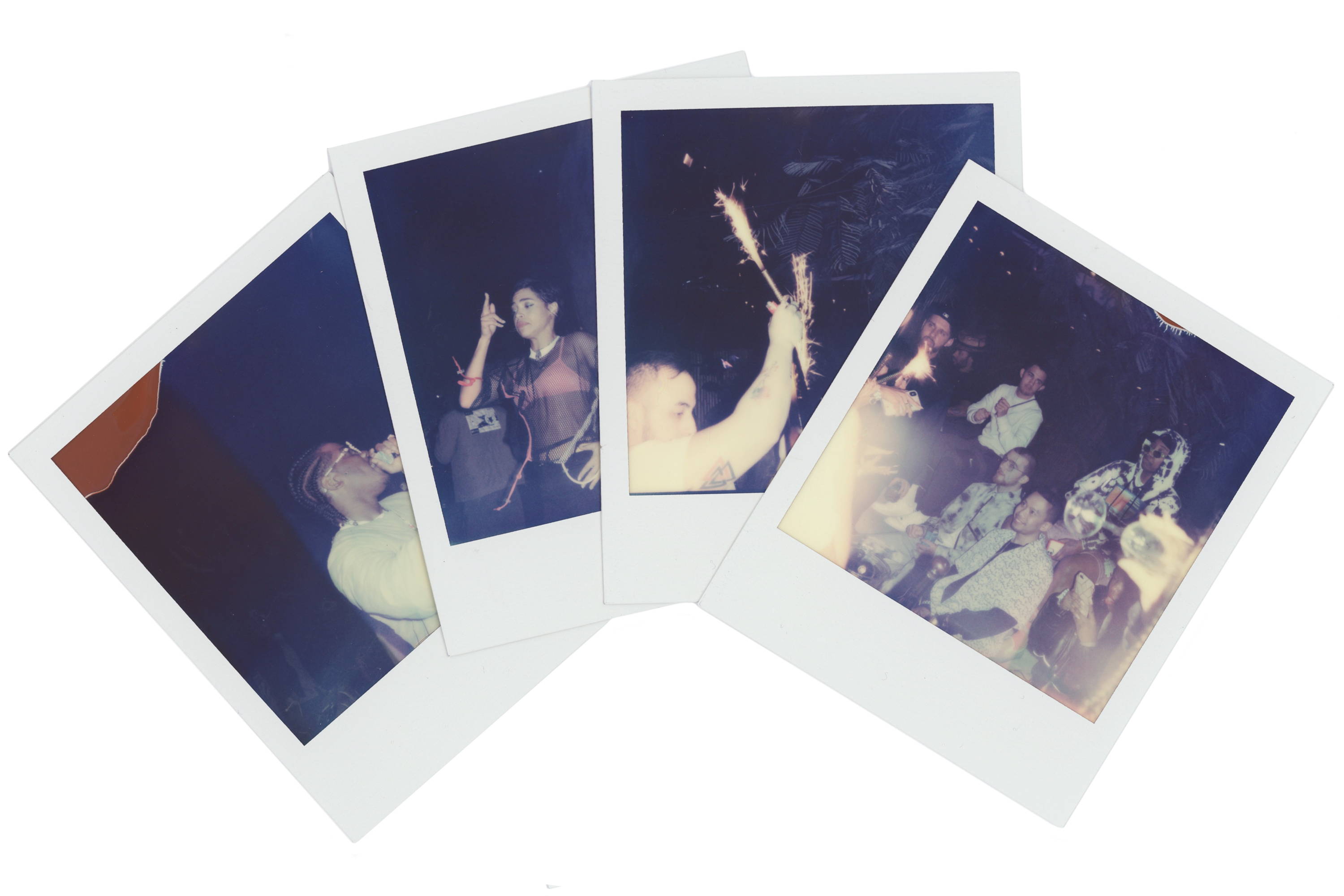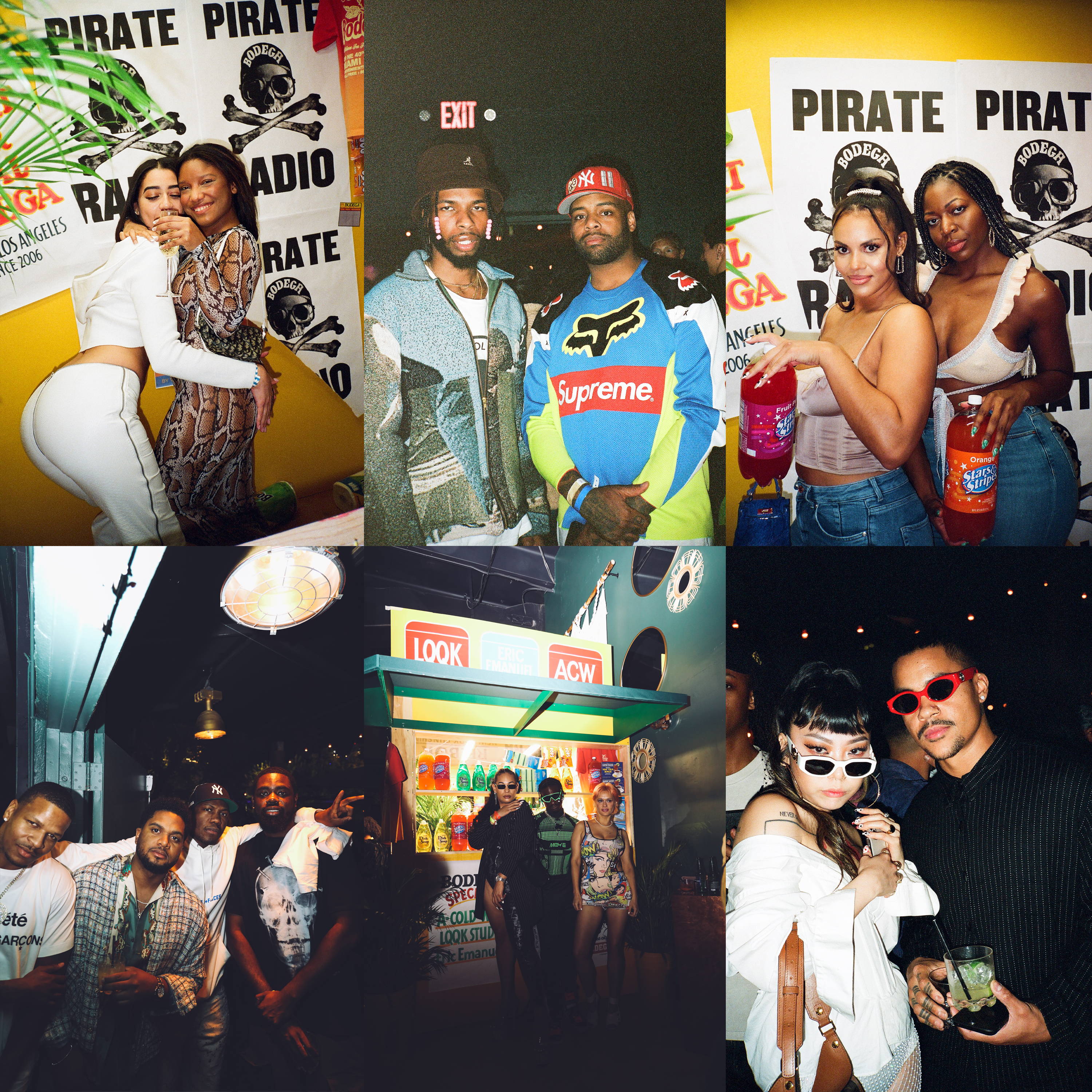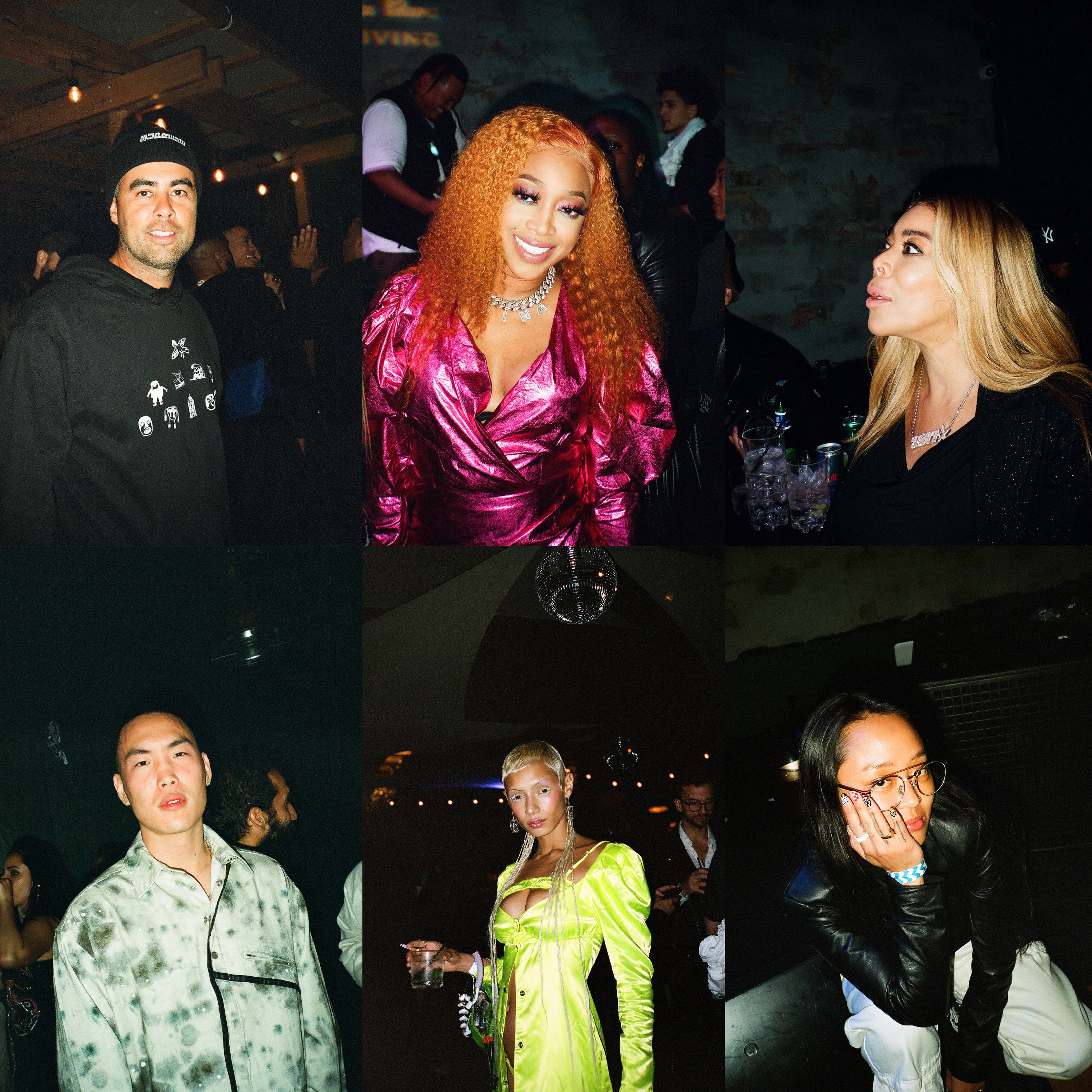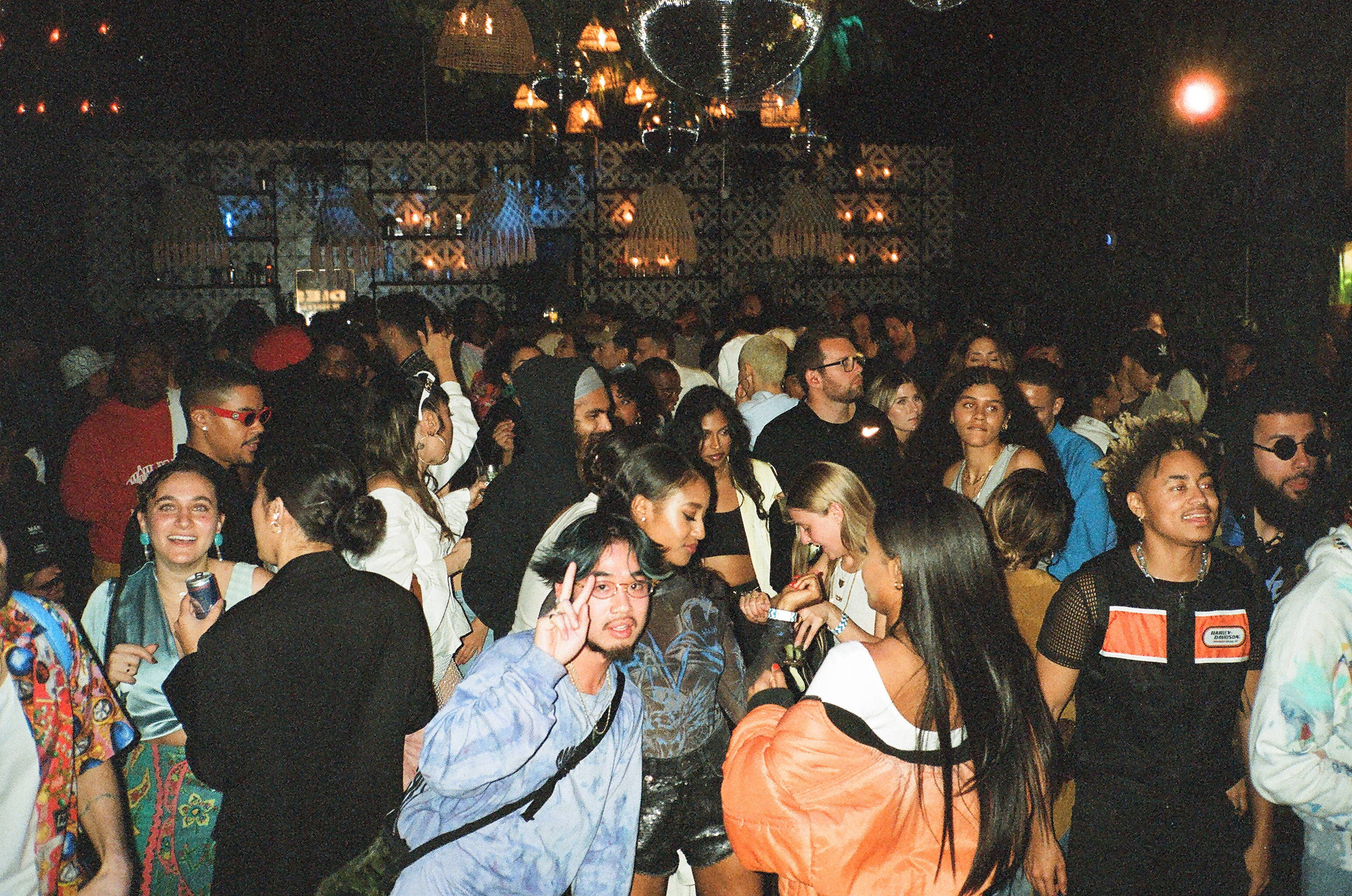 it was especially intriguing to see the energy and chaos, community and cultural exchange that can come simply from our take on fashion. It shows that anything is possible.