The lifecycle of clothing usually starts with an idea and ends with a garment.
That's what the clothing industry has been built on from the jump. But with so many pieces already floating around in the world, as a result of the ebbs and flows of mass consumption and production, a breaking point means wondering if there is an alternative way forward. One that uses what's already out there to set a new tone, create what's next, and write a new chapter on the importance of sustainability in the world of textiles. In other words, starting with a garment and ending with an idea.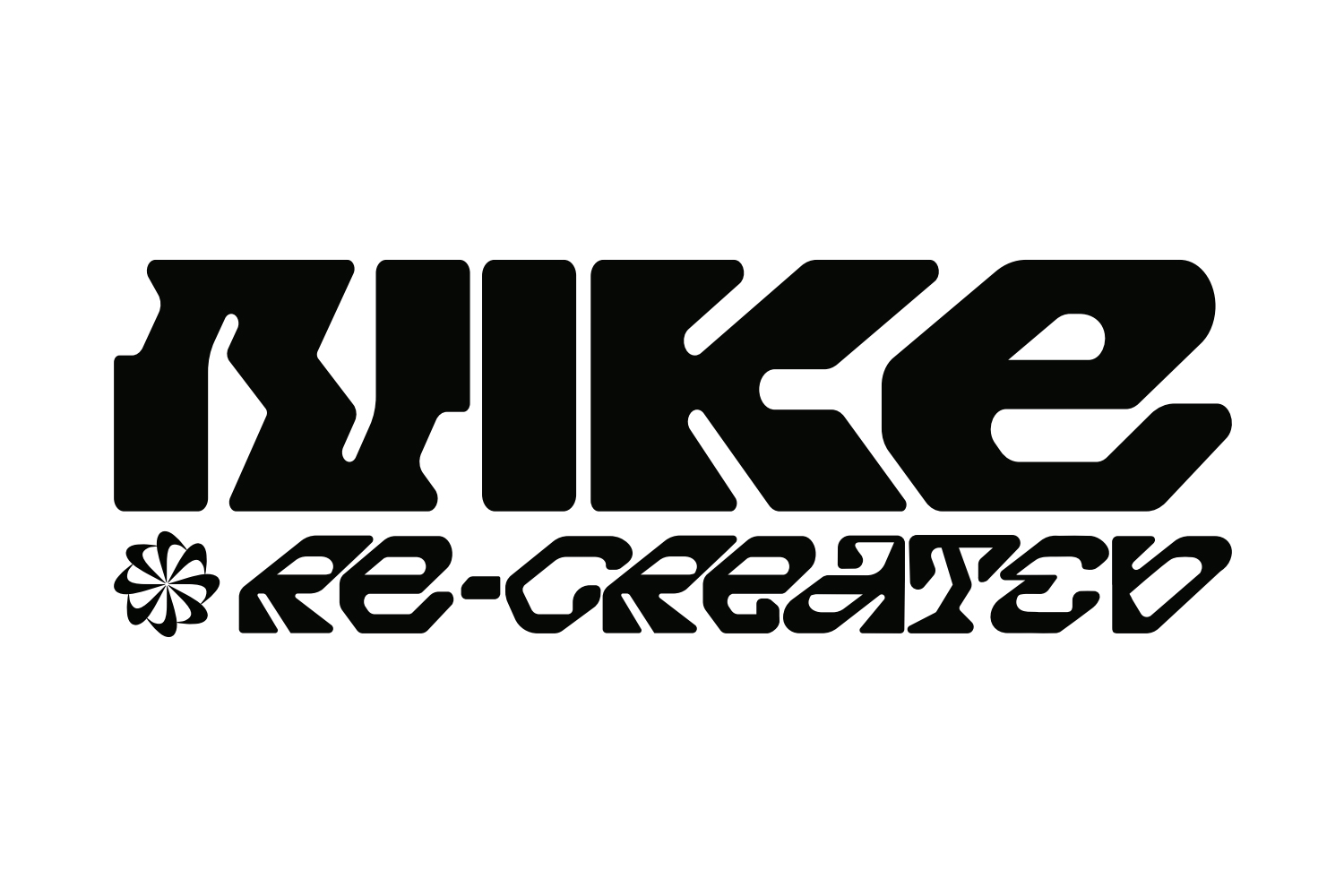 Laying the groundwork for this new perspective on sustainability in retail is Nike's Re-Creation program, which aims to create a sustainable cycle for second hand and vintage clothing through the lens of location. With sourcing, upcycling, and distribution all being focused around Los Angeles, Nike's circularity minded program not only legitimizes the potential of used clothing and the work of designers in the vintage and second hand space, it creates a system that can be adopted and adapted in other cities.
Over the last few weeks, we sat down with Nike's Sustainable Apparel Product Director Christine La and the two Co-Creators the Swoosh has invited to bring this Re-Creation collection to life; Maurizio Donadi, founder of Transnomadica, and Zac Cabrera, founder of Defective Garments. In anticipation of our upcoming workshop and release party as the exclusive retailer for the collection, we discuss everything from the motivation behind the project and the inspiration of the co-creators, to the actual garment upcycling process and the significance of something like this in the clothing industry.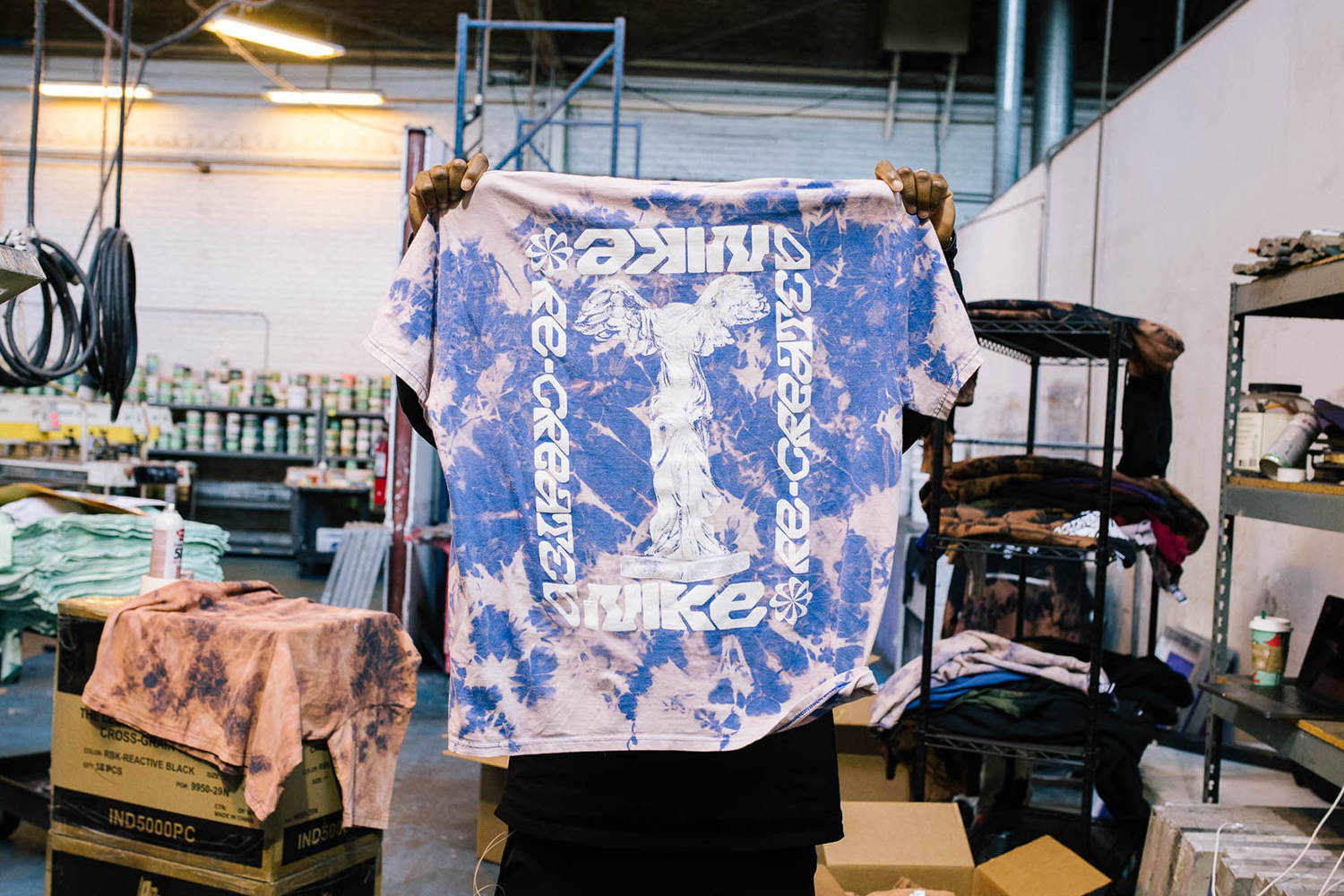 In discussing how this project got started and why Los Angeles is the perfect home base, Christine, who is spearheading this project told us, "As a whole, California has been aggressively getting after reducing its carbon footprint in policy making for years. Sustainable living is also something I see deeply embedded as part of life in LA. Living a low impact life from healthy nutrition, consuming less plastic and conserving energy all are intuitive forms of behavior living in LA. I think consumers here are not only sustainability savvy but are looking to brands like us to offer more solutions in shopping responsibly."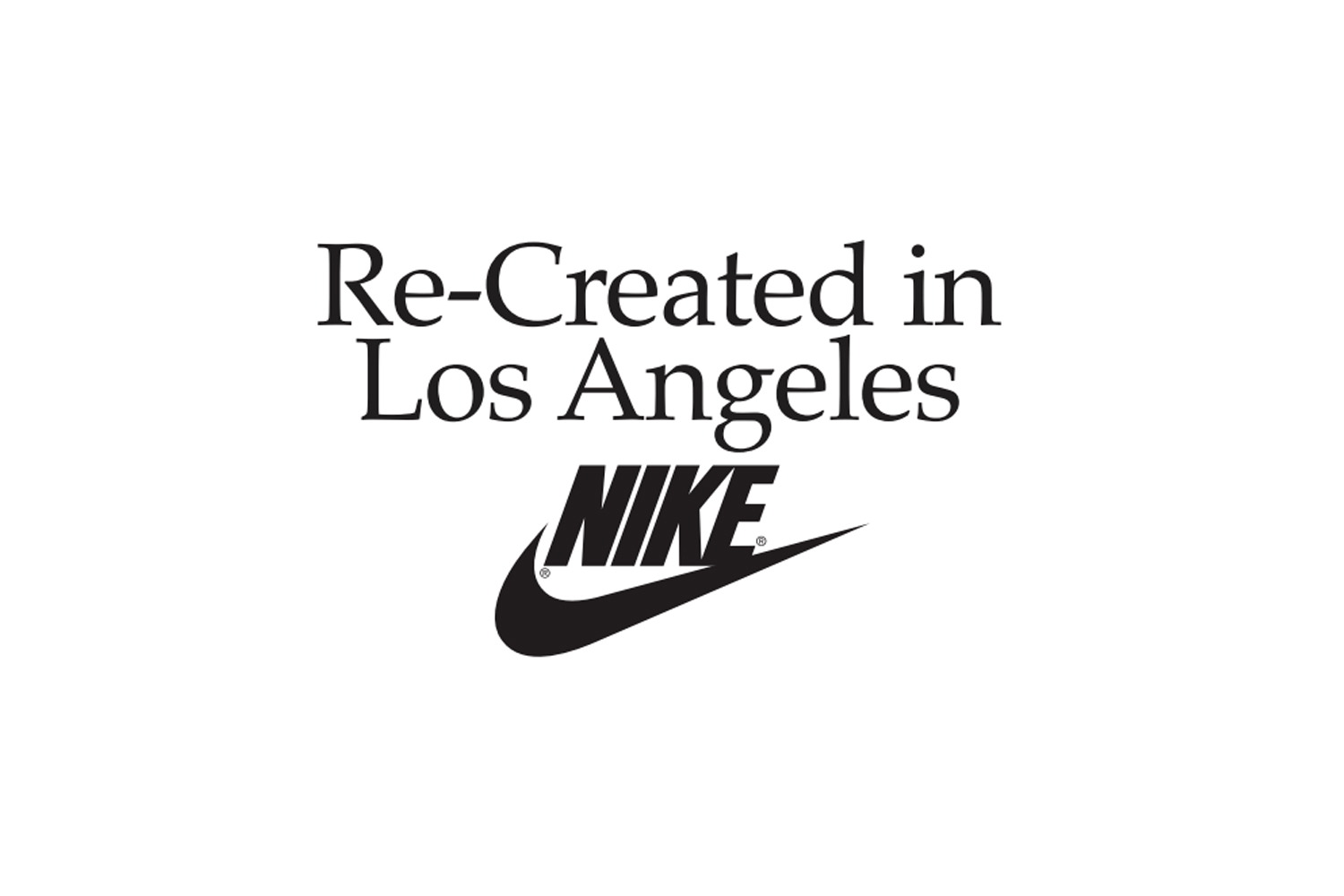 With experience as design lead for many categories like Sport Performance and Sportswear to ACG, La sees her role with the Re-Creation project as helping to "transform our local deadstock from obsolete and unwanted to covetable and something of value for years to come."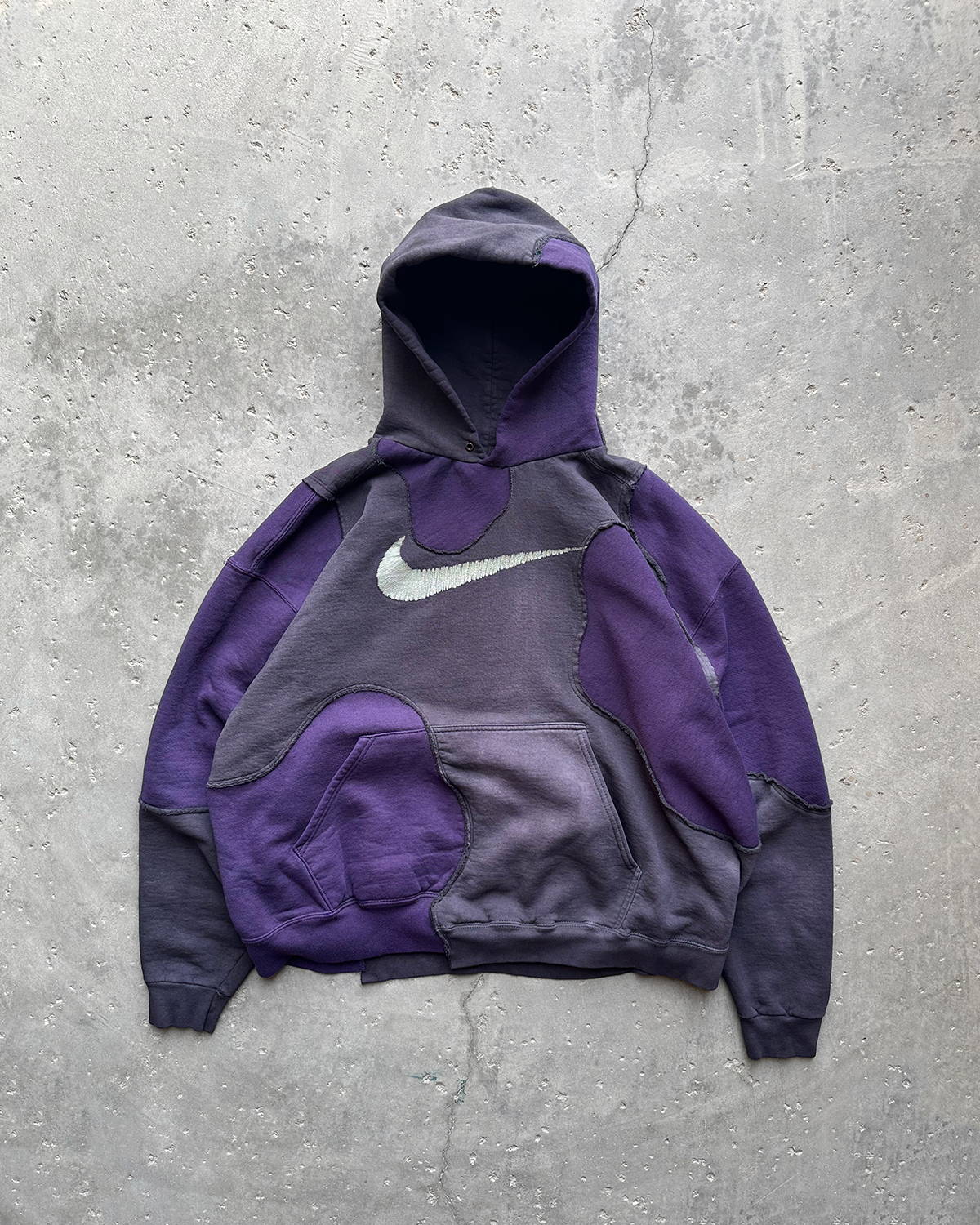 Who doesn't love a good transformation story after all? But key to faithfully bringing this vision to life was getting designers on board who have a deep appreciation for old clothes, the repair process, and upcycling, beyond the trend.  
With Maurizio and Zac, not only did the project land two of the most capable, well qualified designers possible, their specific dynamic adds an additional layer to the conversation: Old school and new school.
With a storied career in menswear, Maurizio has worked with companies like Benetton and Levi's to Polo and Armani before starting an atelier and finally Transnomadica, where he looks back to see forward - infusing the best elements and design principles of second hand and vintage clothing into products and projects the world has never seen before.
When asked about what originally drew him to second hand clothes, he explains "Because I come from a very humble upbringing, the durability of clothes and the appreciation for what sentimentally an item can bring to your world is important to me. So every bruise, every stain, every hole, every cigarette burn reminds you of something."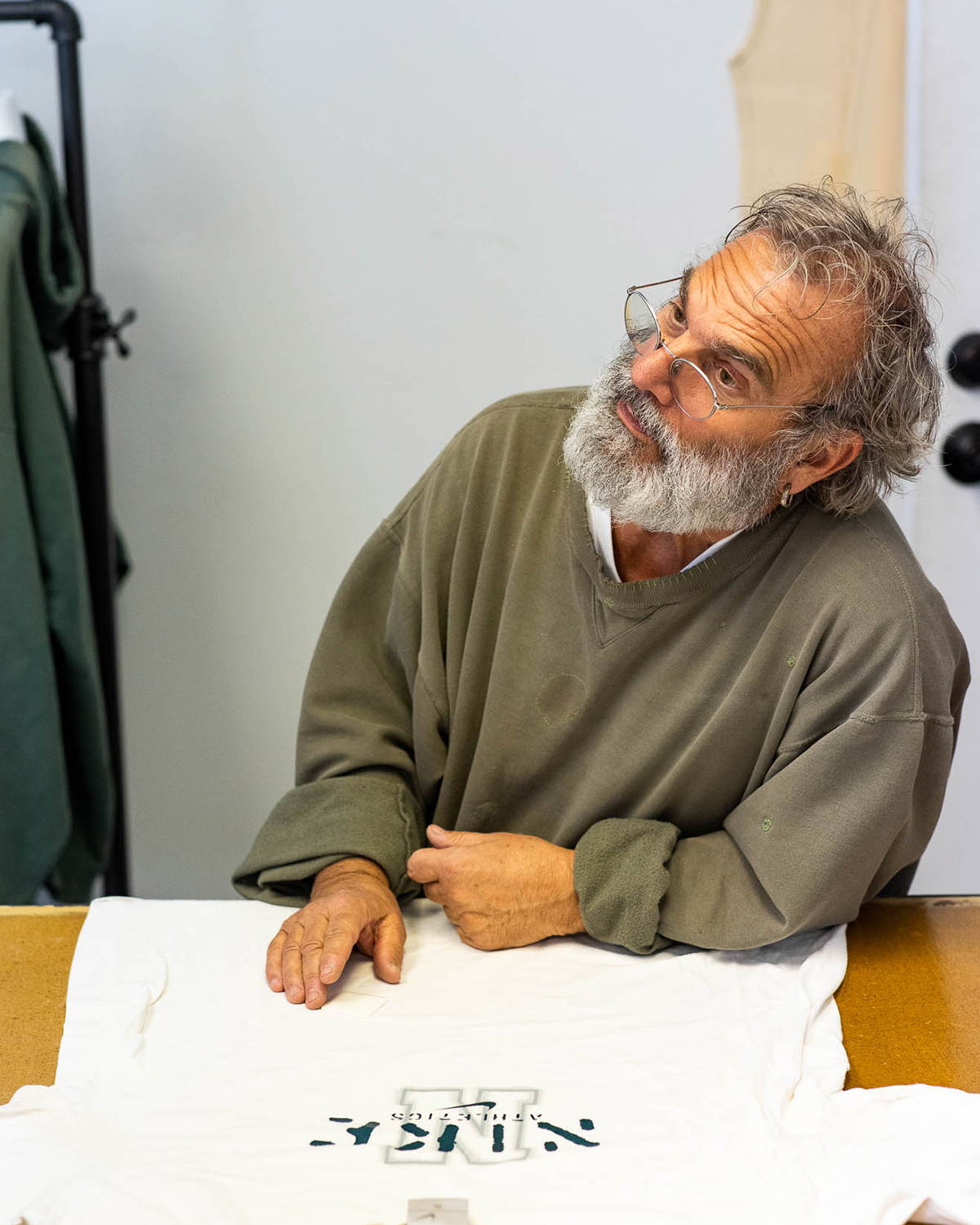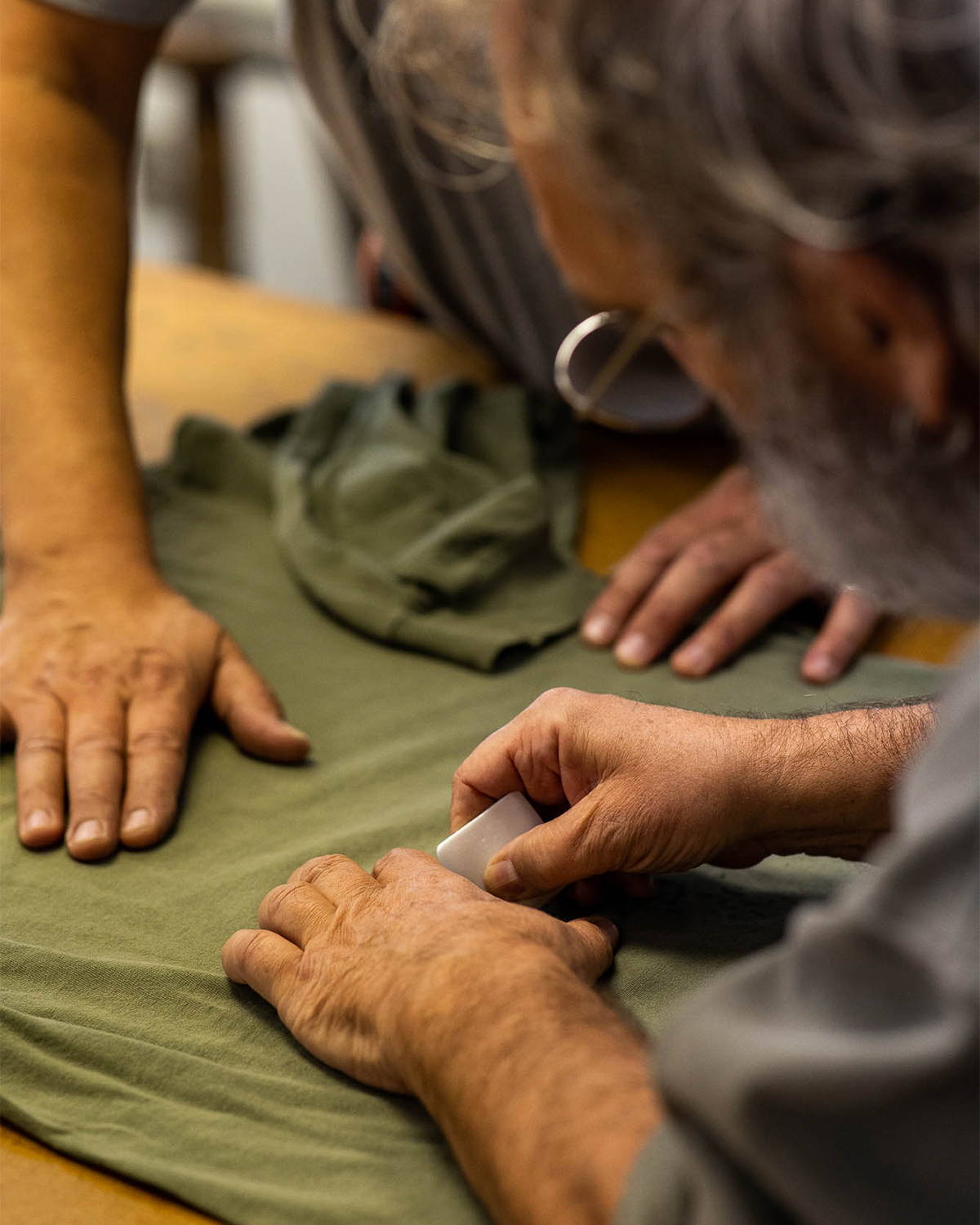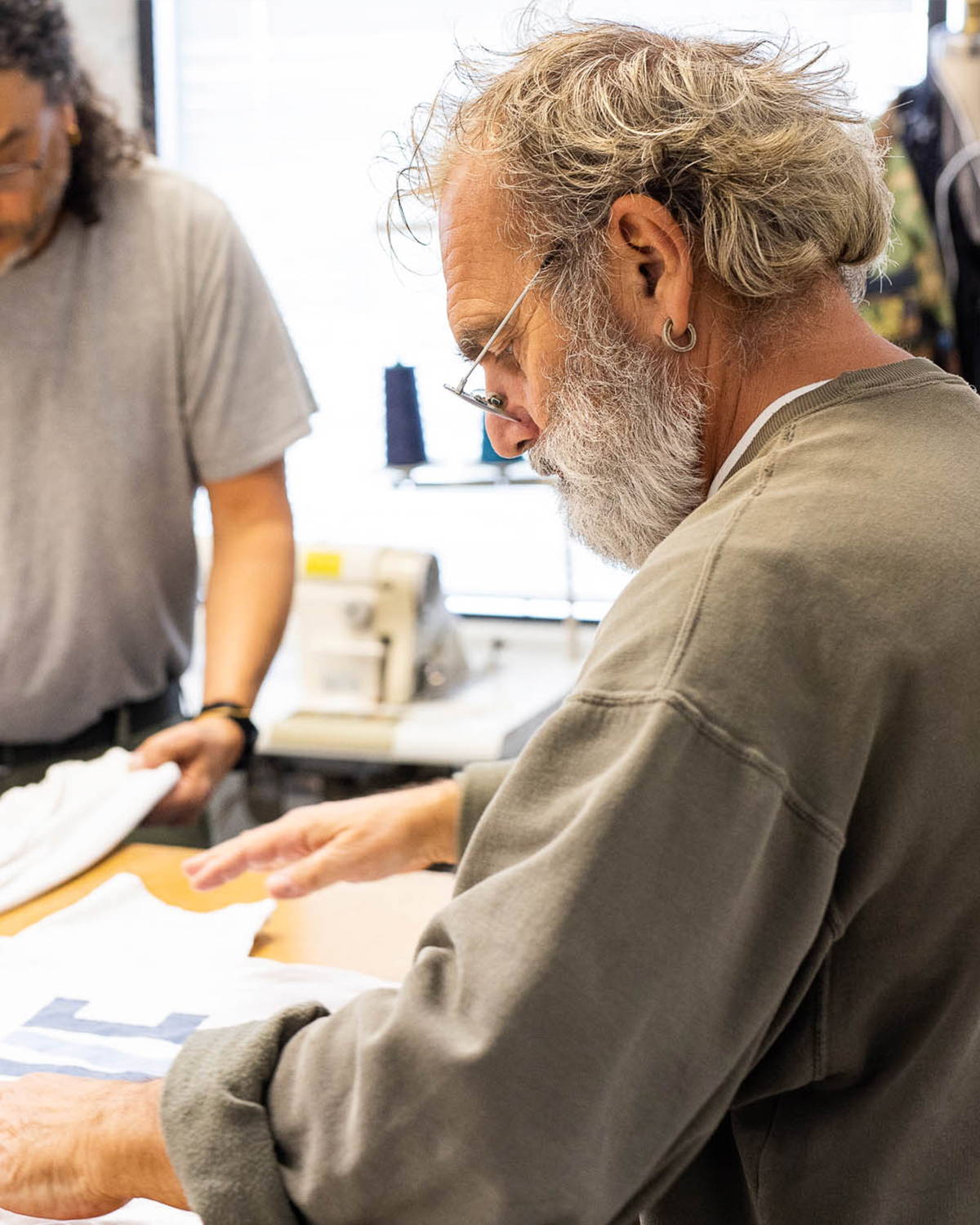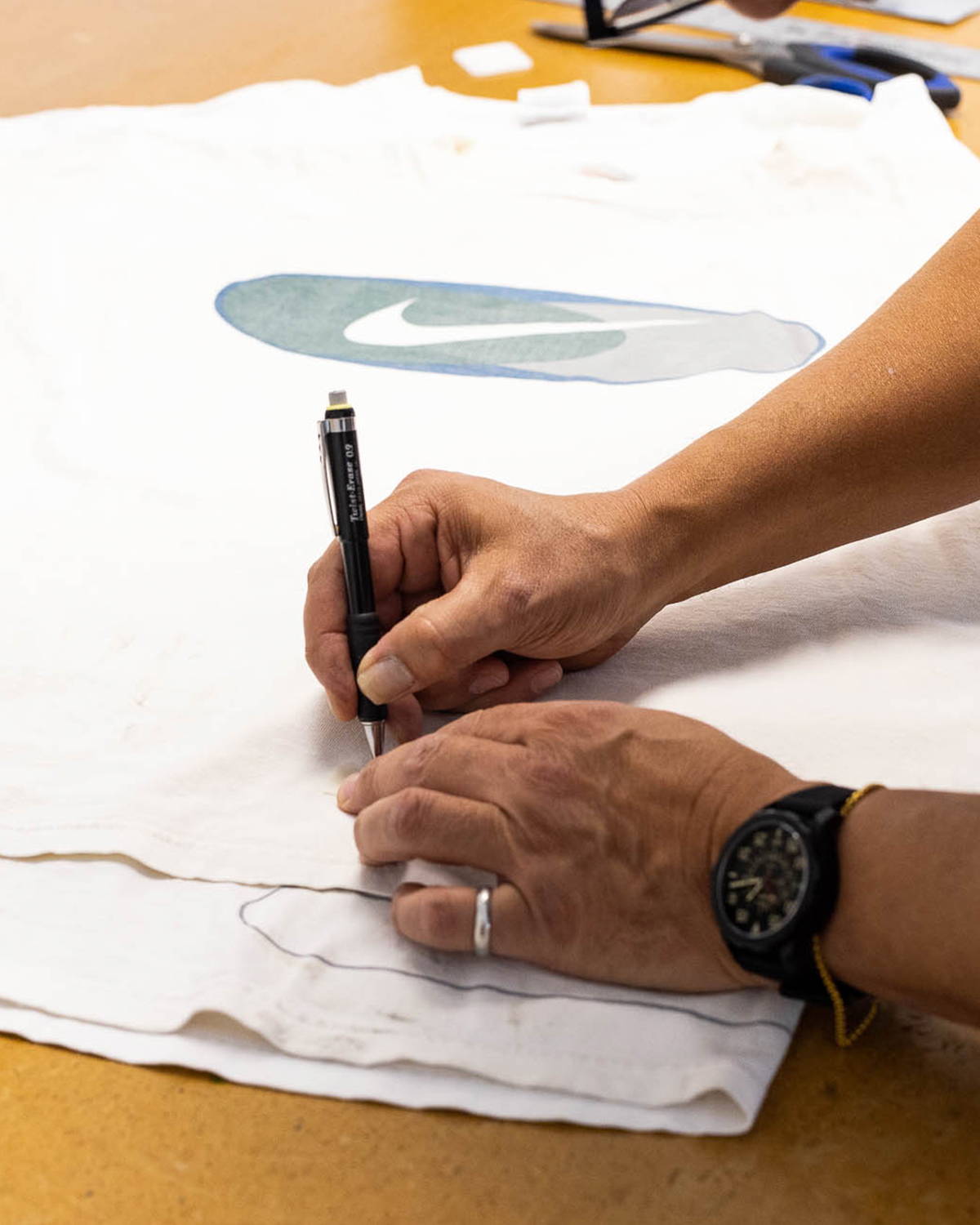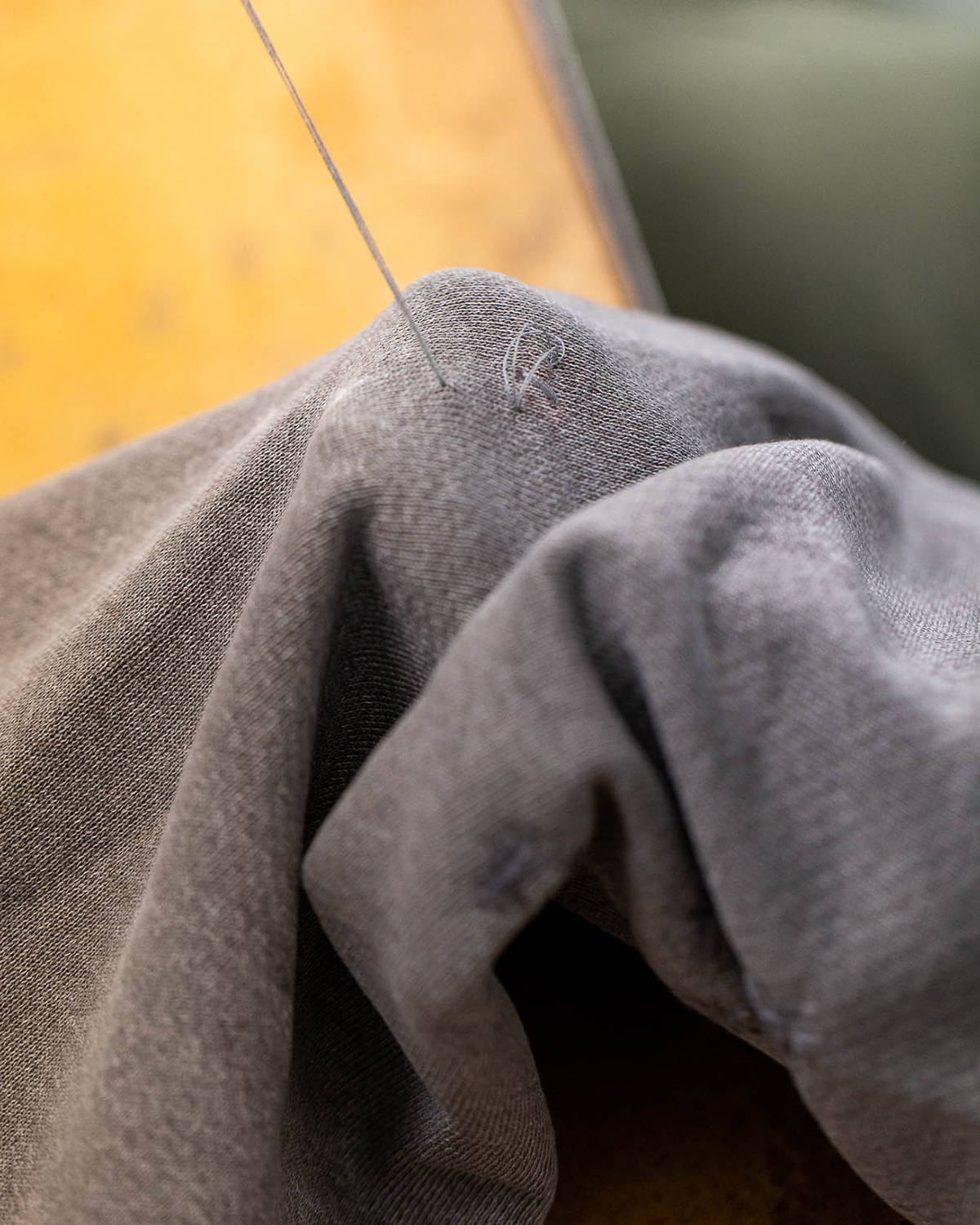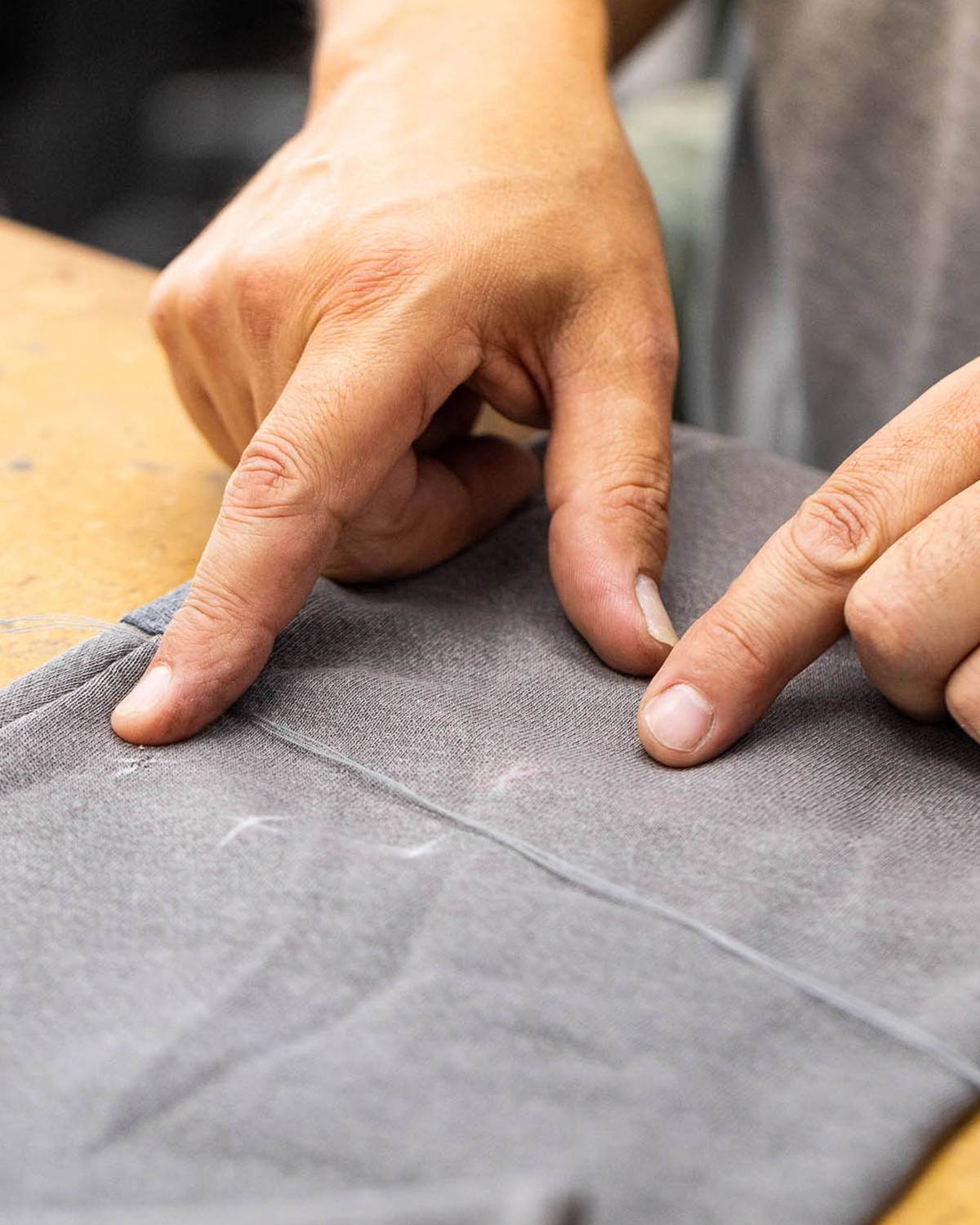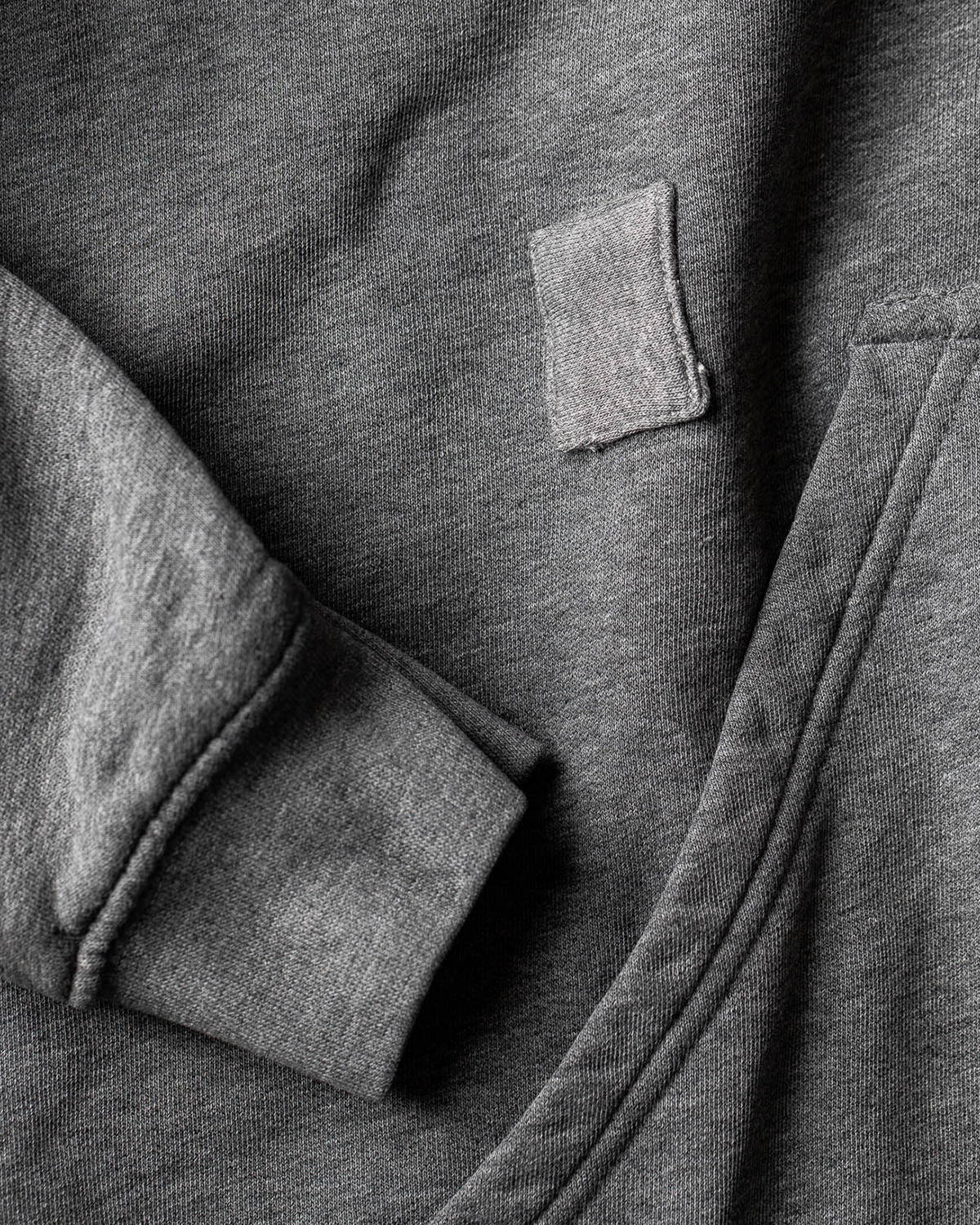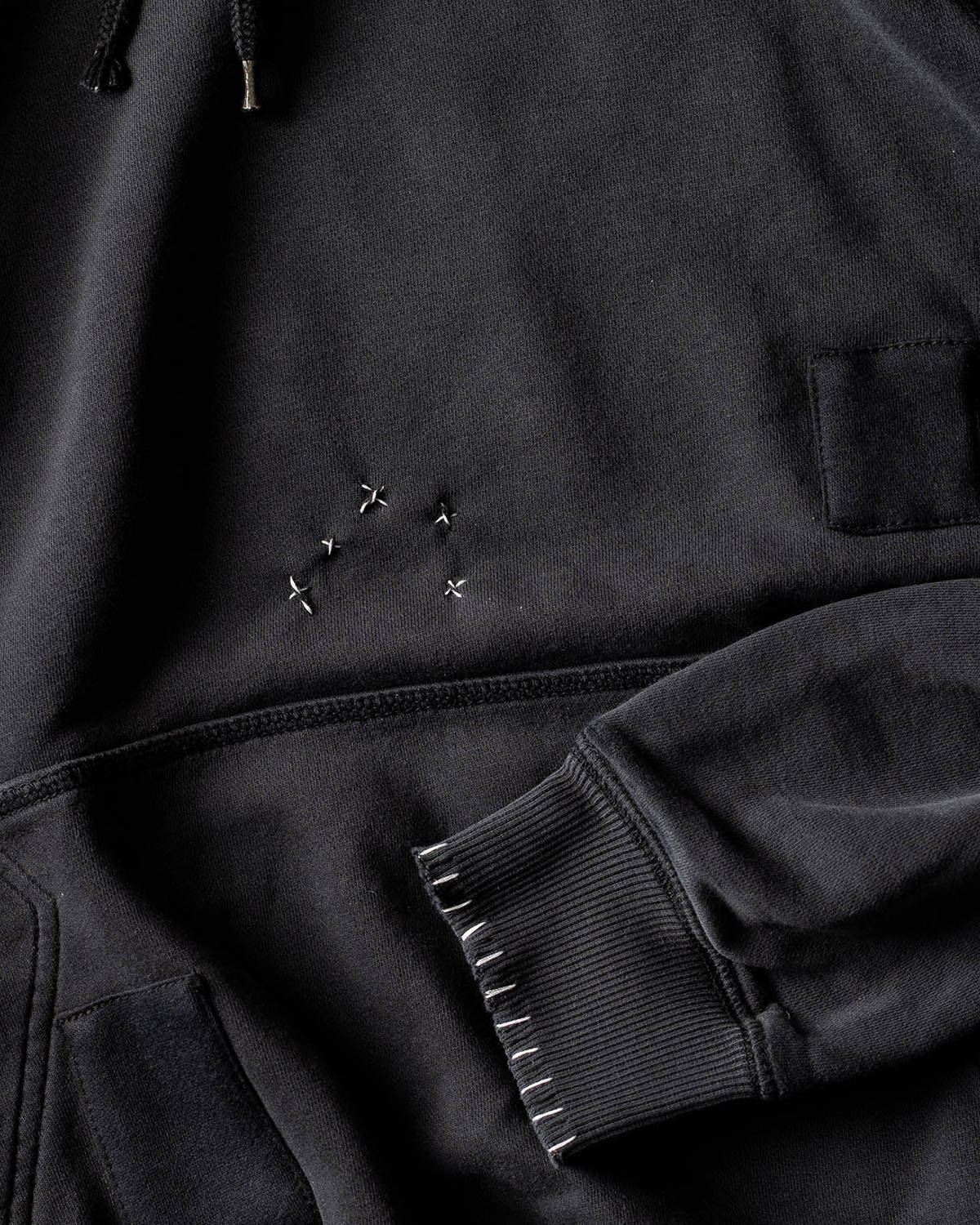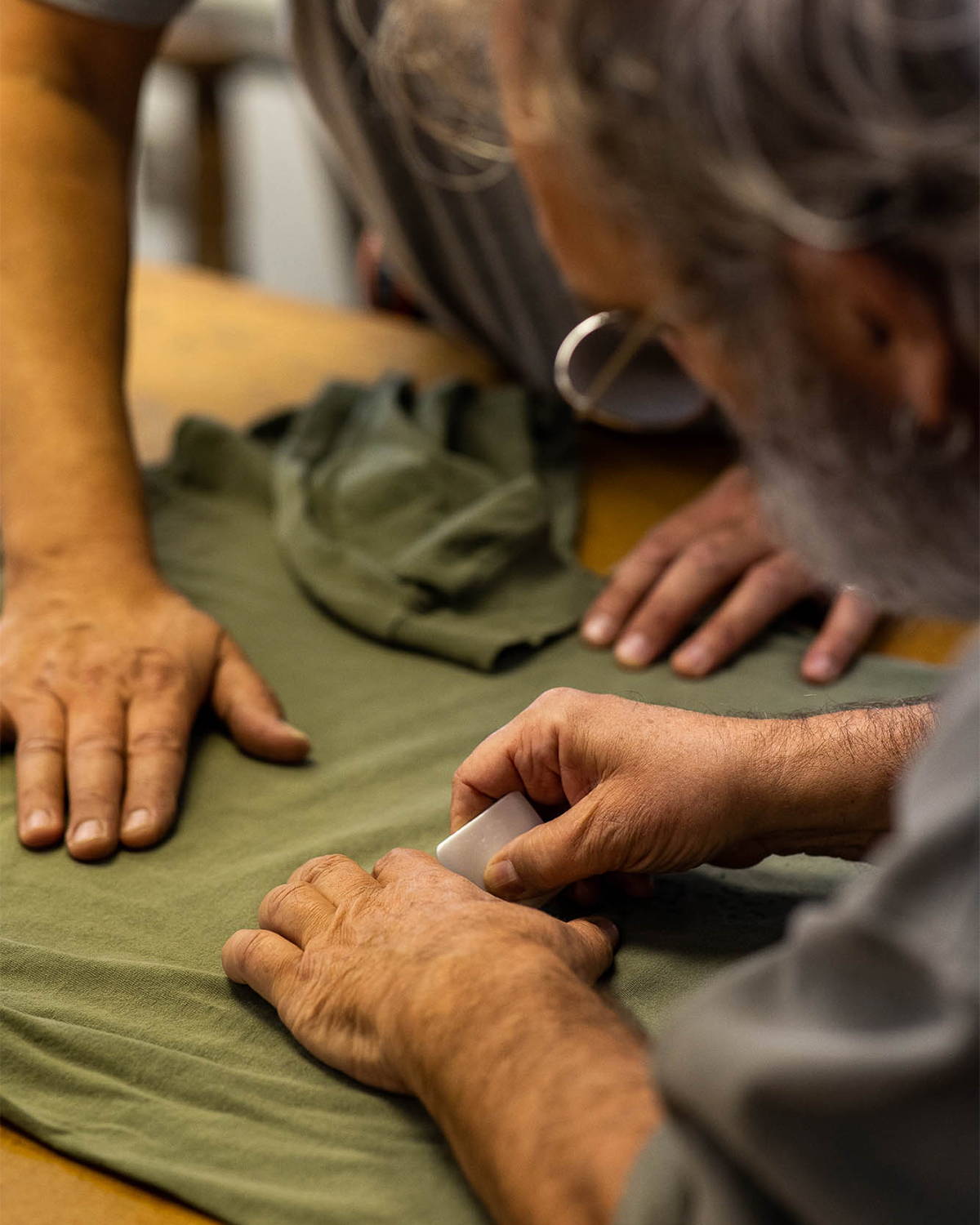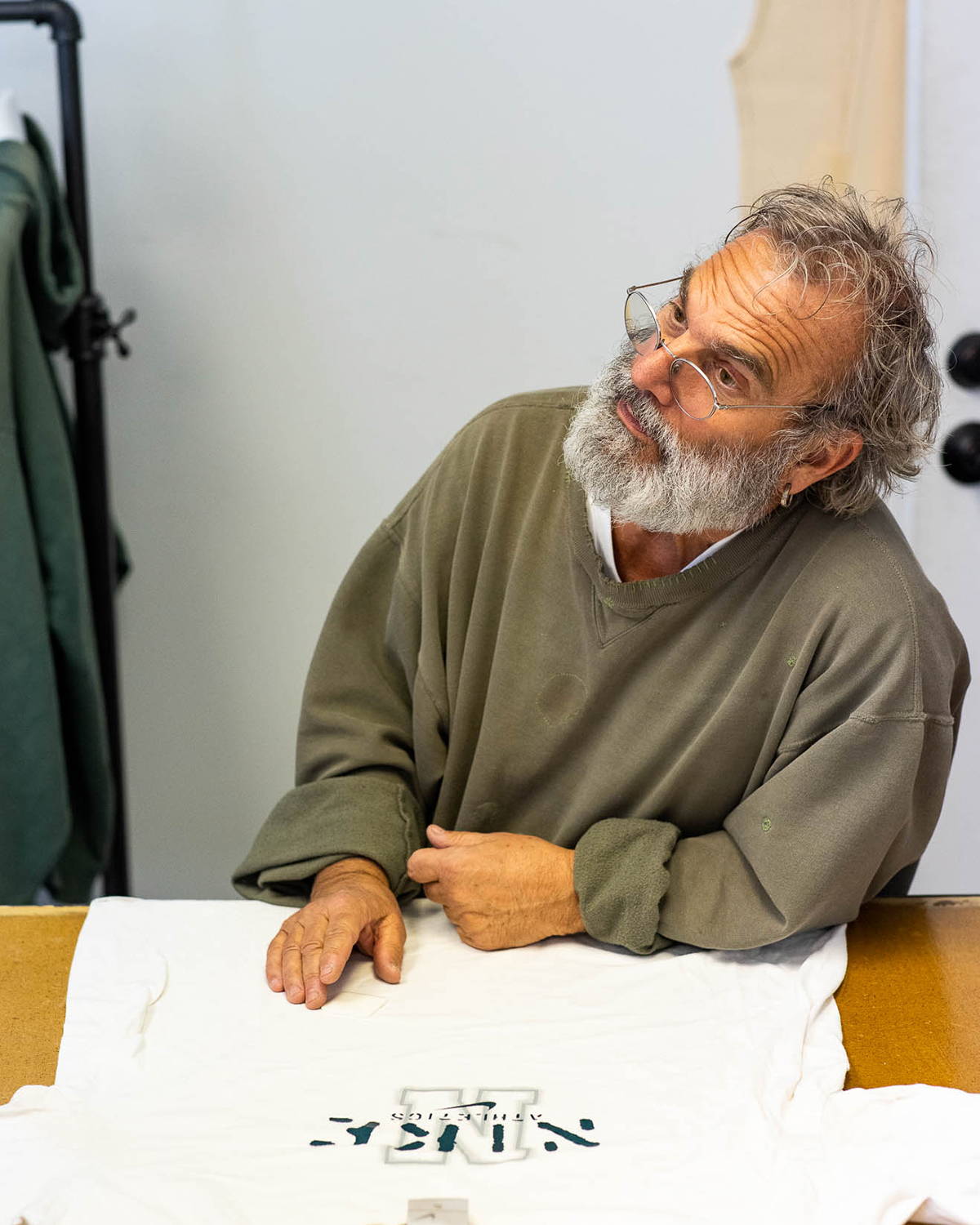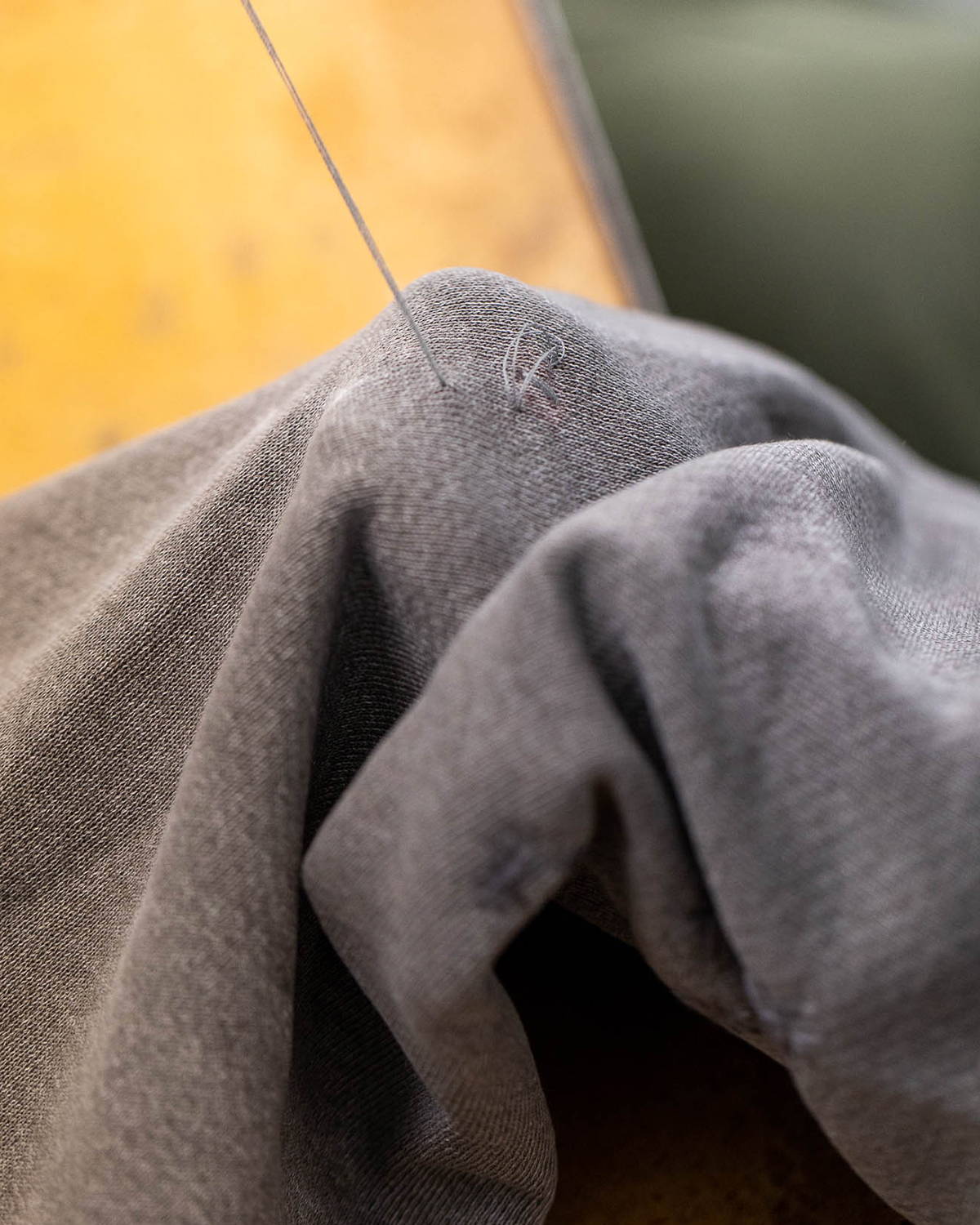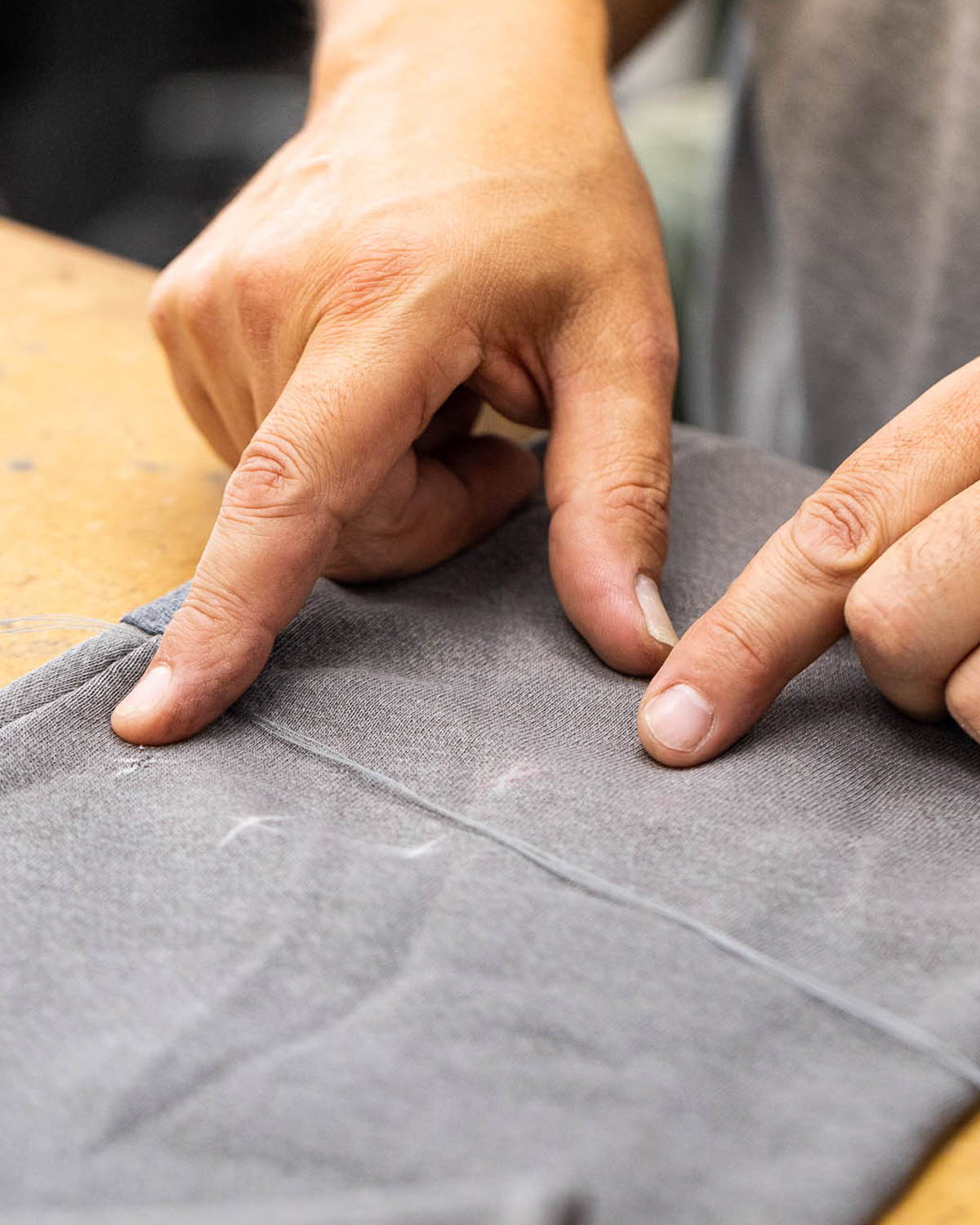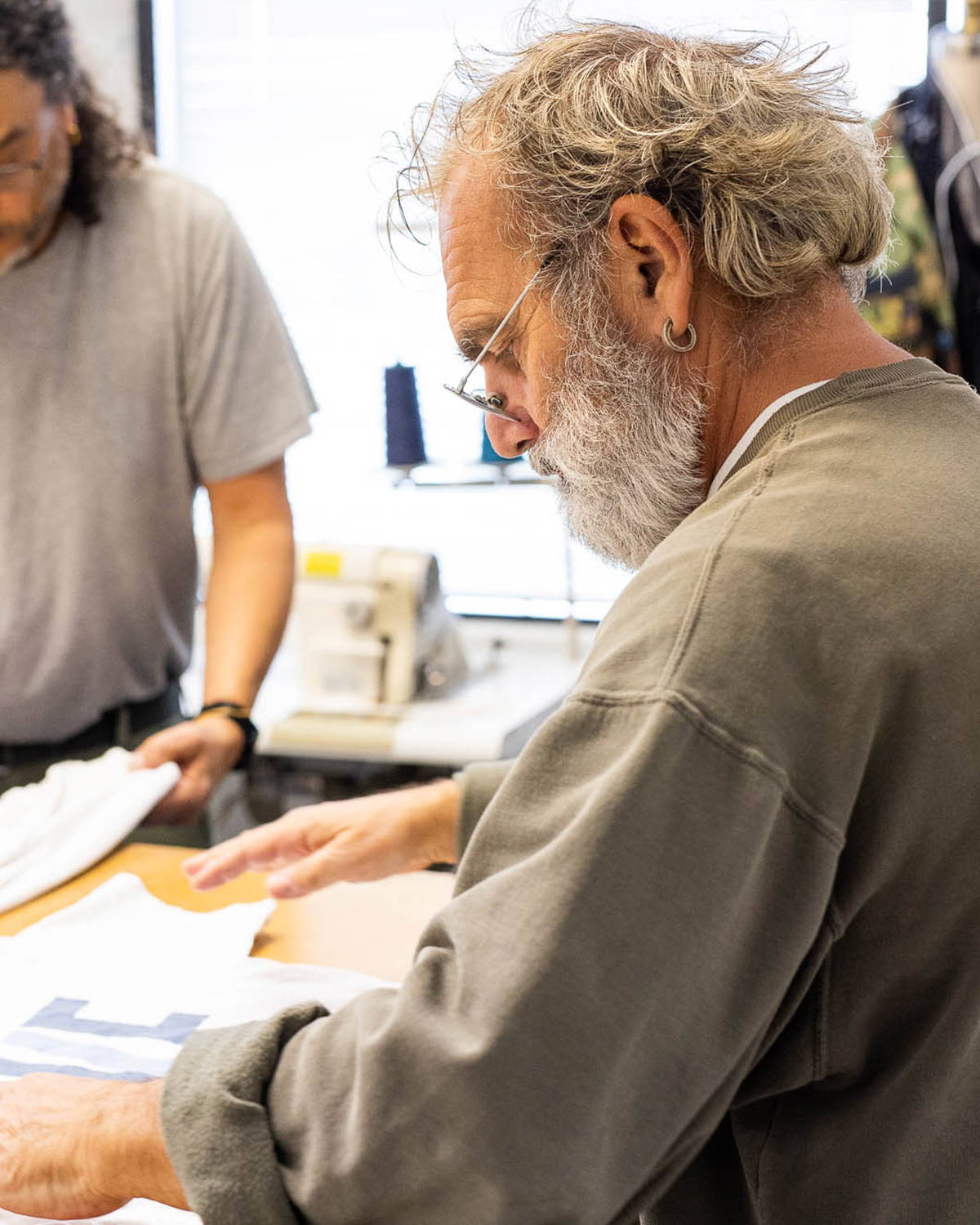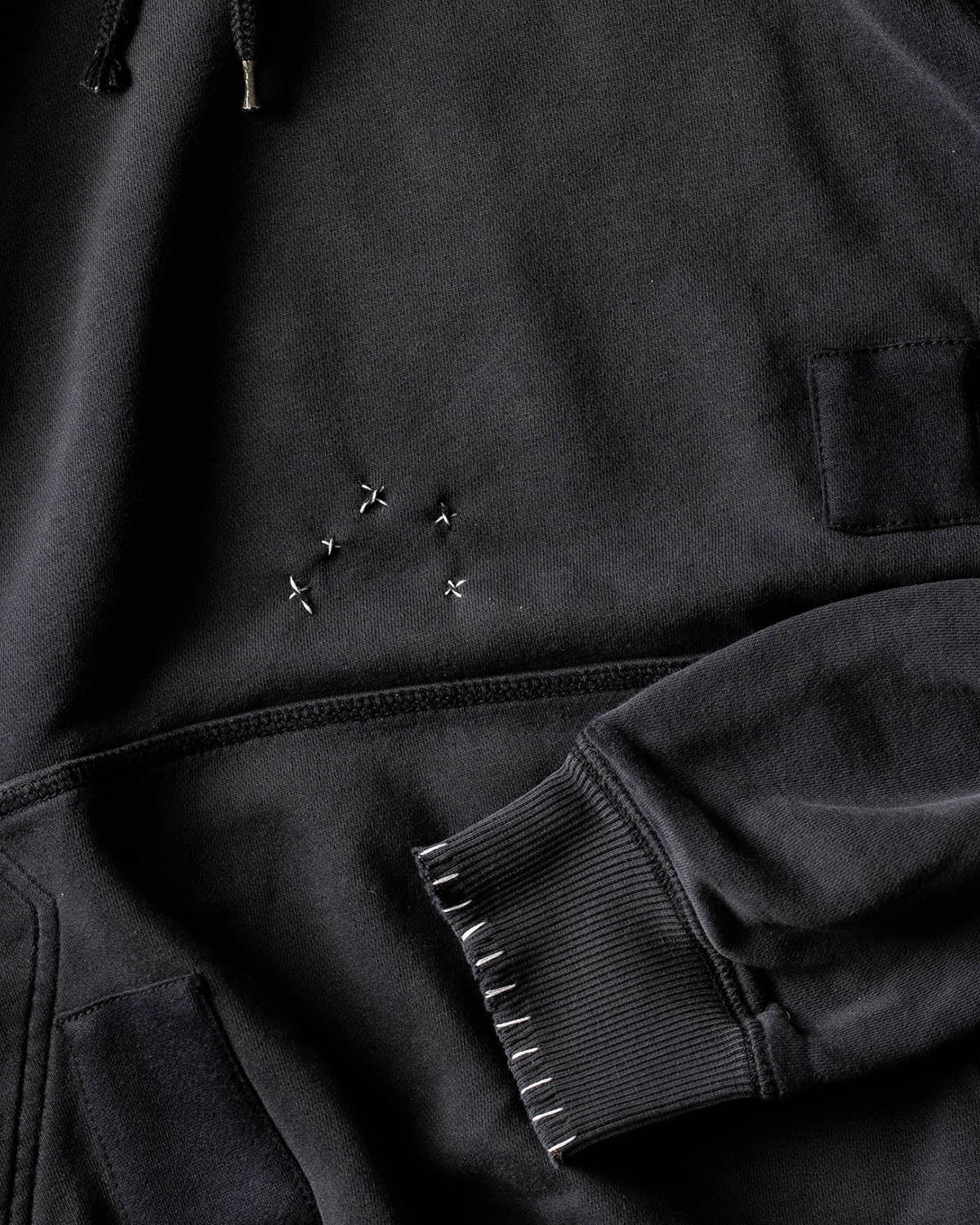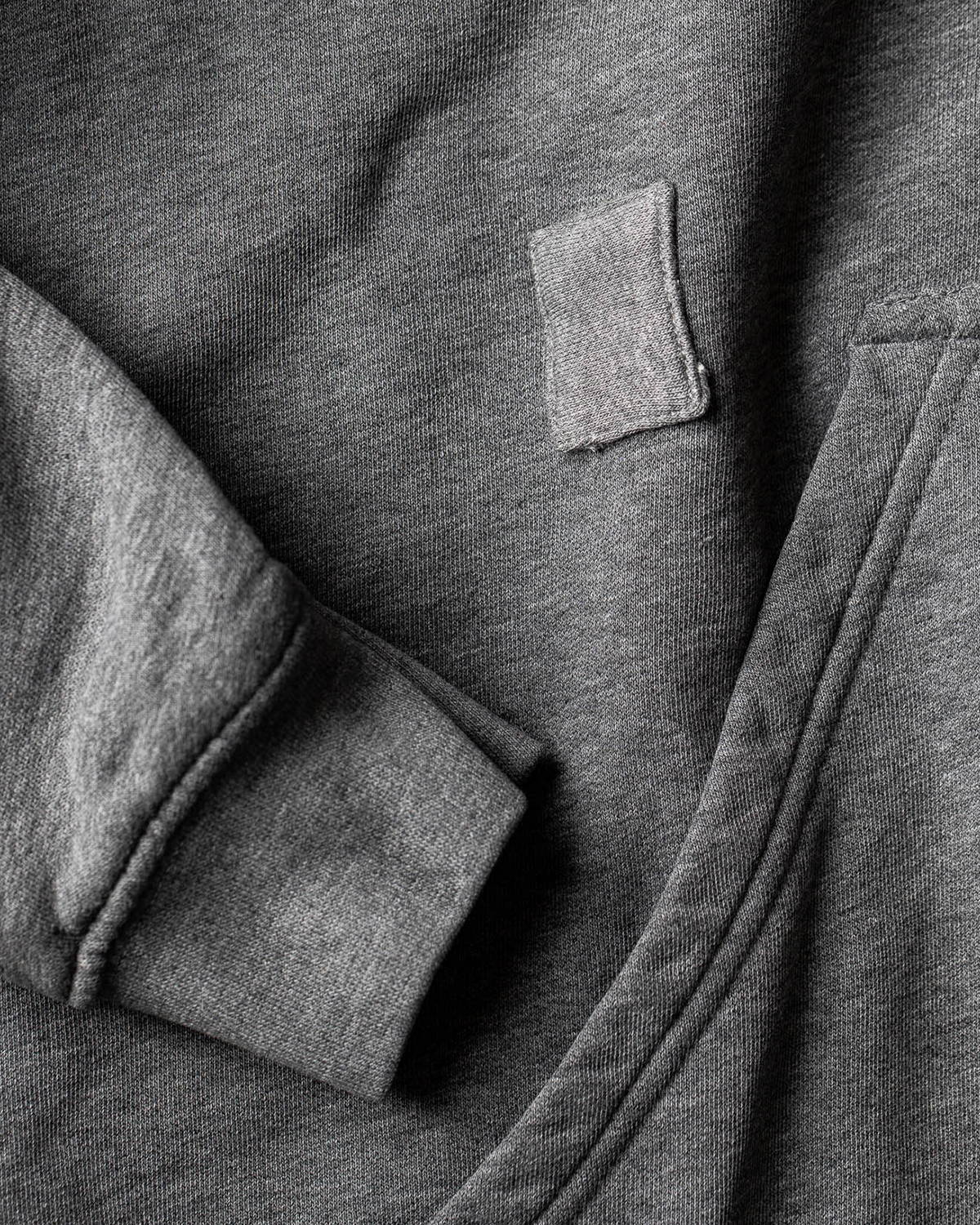 If you think this sounds almost romantic, you aren't wrong. Maurizio's passion for used clothing is infectious and his appreciation for the nostalgia that clothing can possess has definitely been a north star in his creative journey.
Starting off as a vintage dealer, second hand clothing was always in Zac Cabrera's DNA. Spending his time sifting for the right pieces in thrift shops, Mr. Defective Garments was getting hands on exposure to a world of textures, designs, and styles, all while his eye grew sharper and more ambitious each day.
Recalling when he made the jump from reselling to reworking, Zac remembers, "I definitely had a creative itch to do more. You always run into those pieces that could be something but they either have a hole or stain making them less desirable. Being able to turn those pieces into something people would want to wear was the goal, whether it be tie dying them or turning it into something completely different by sewing."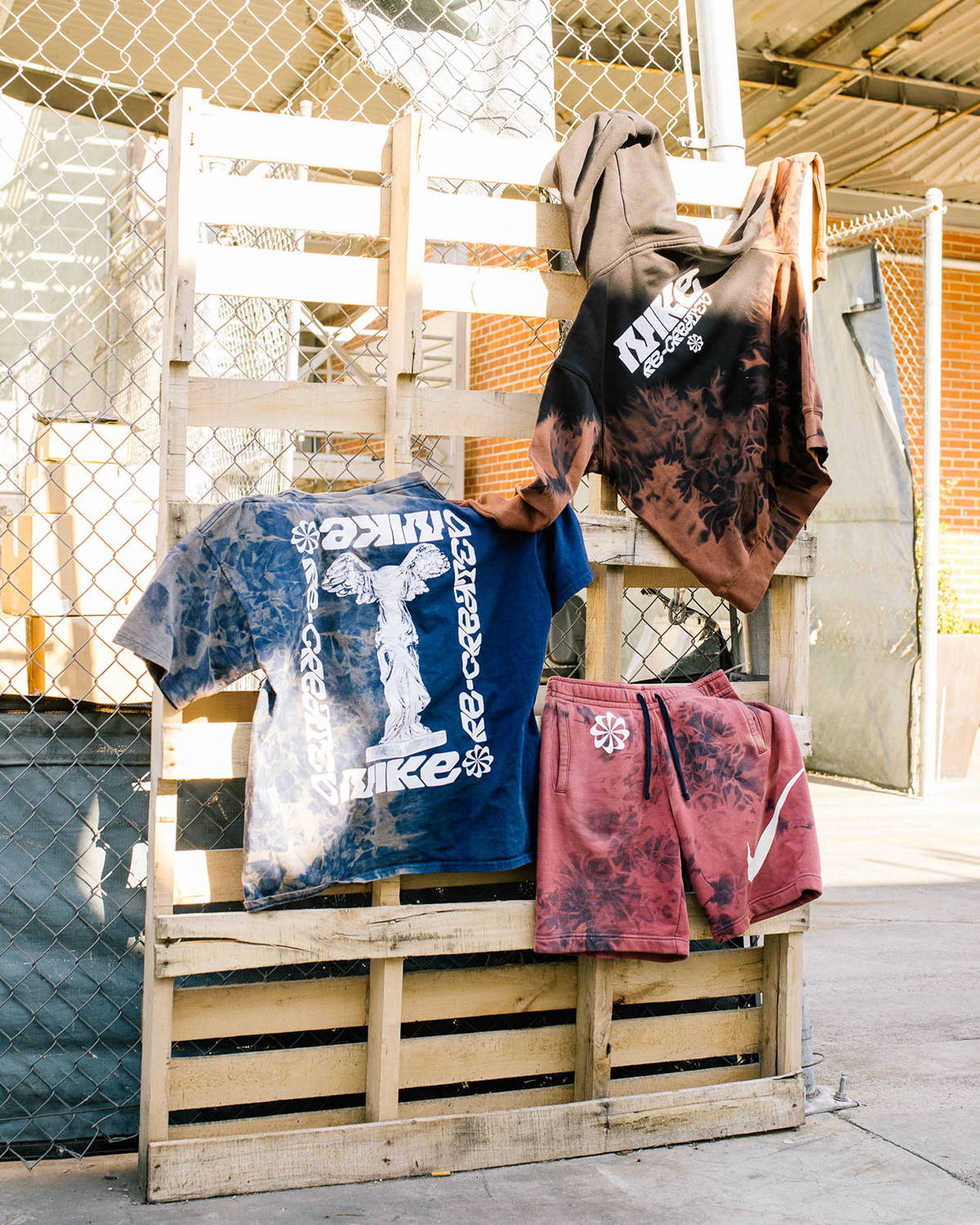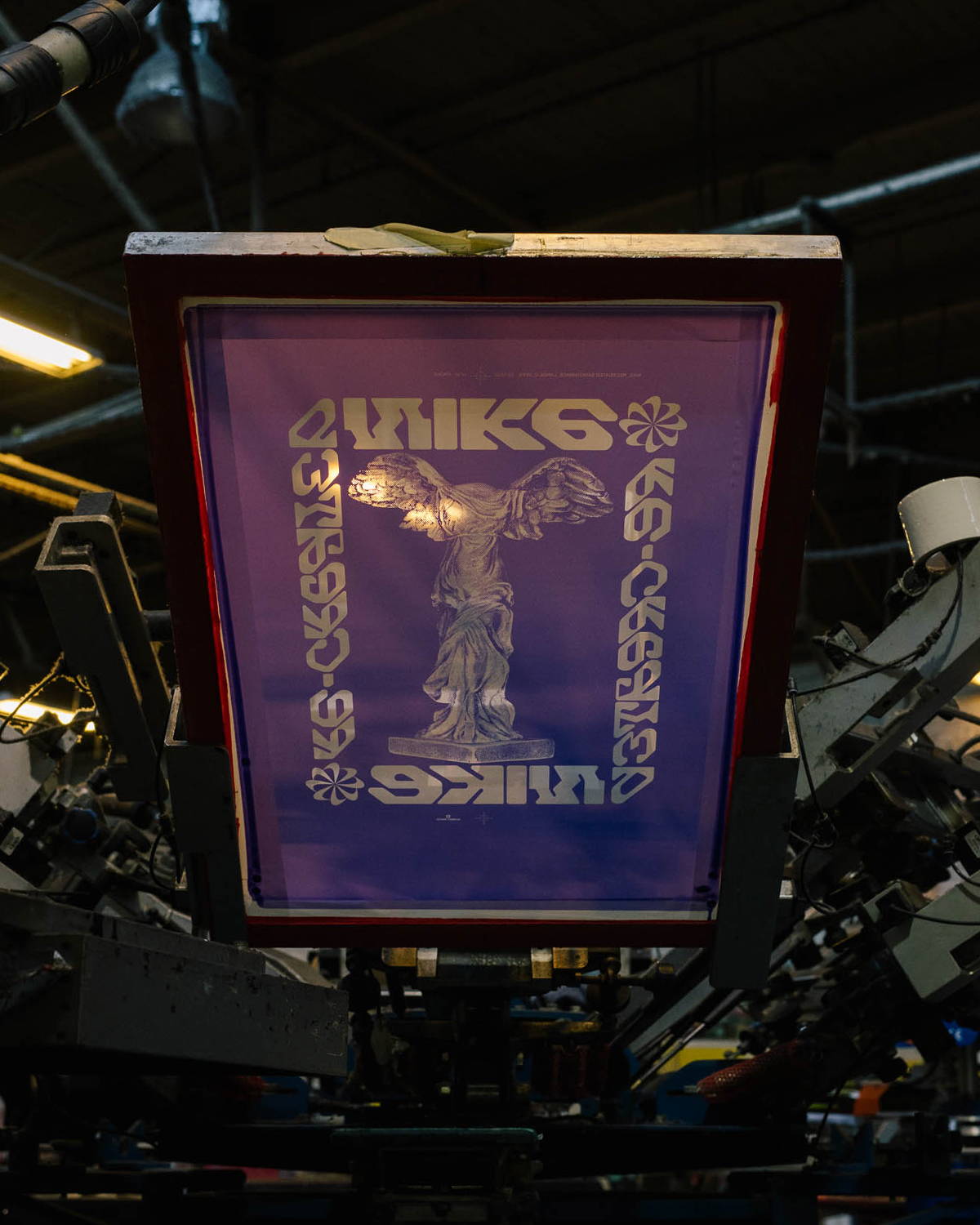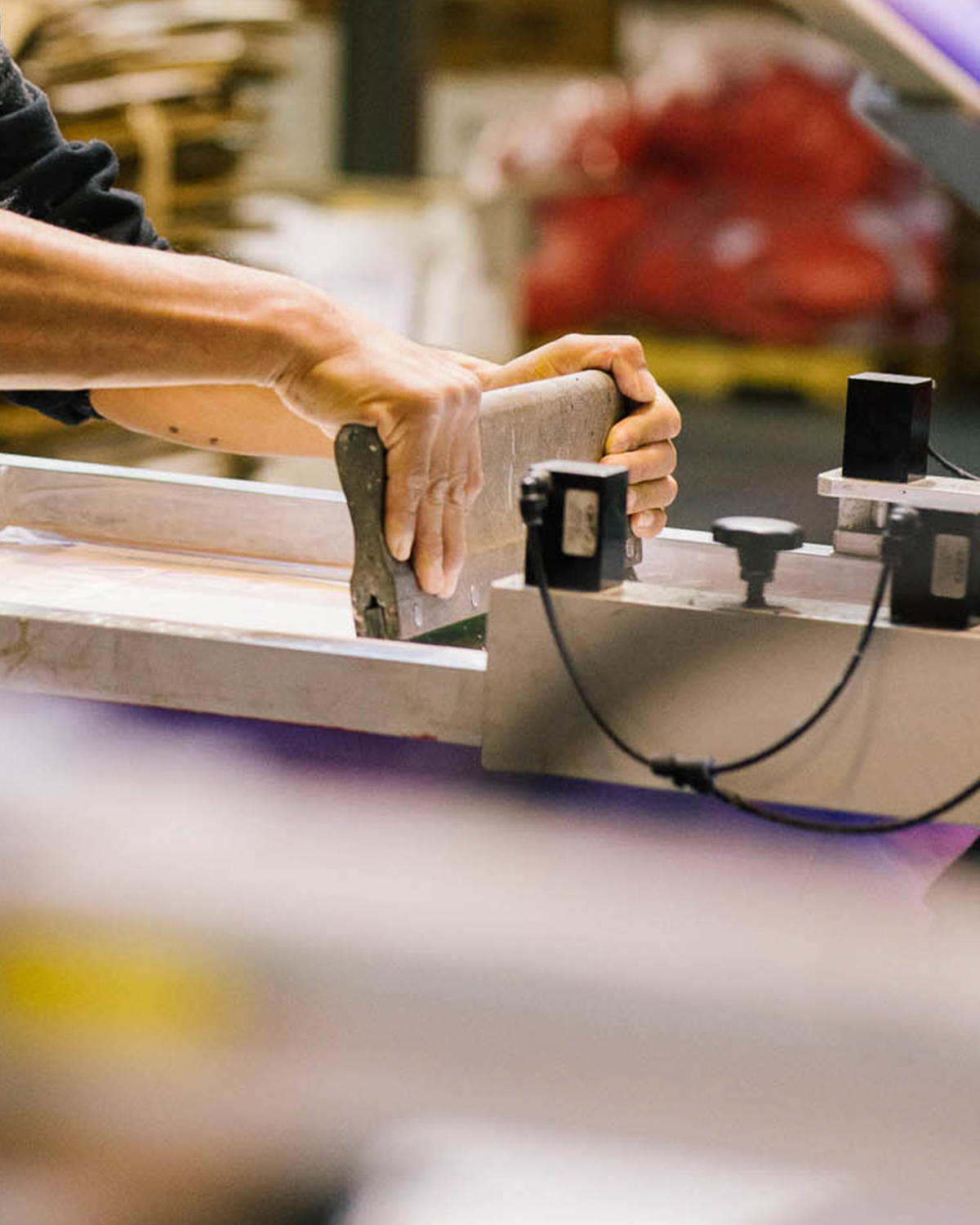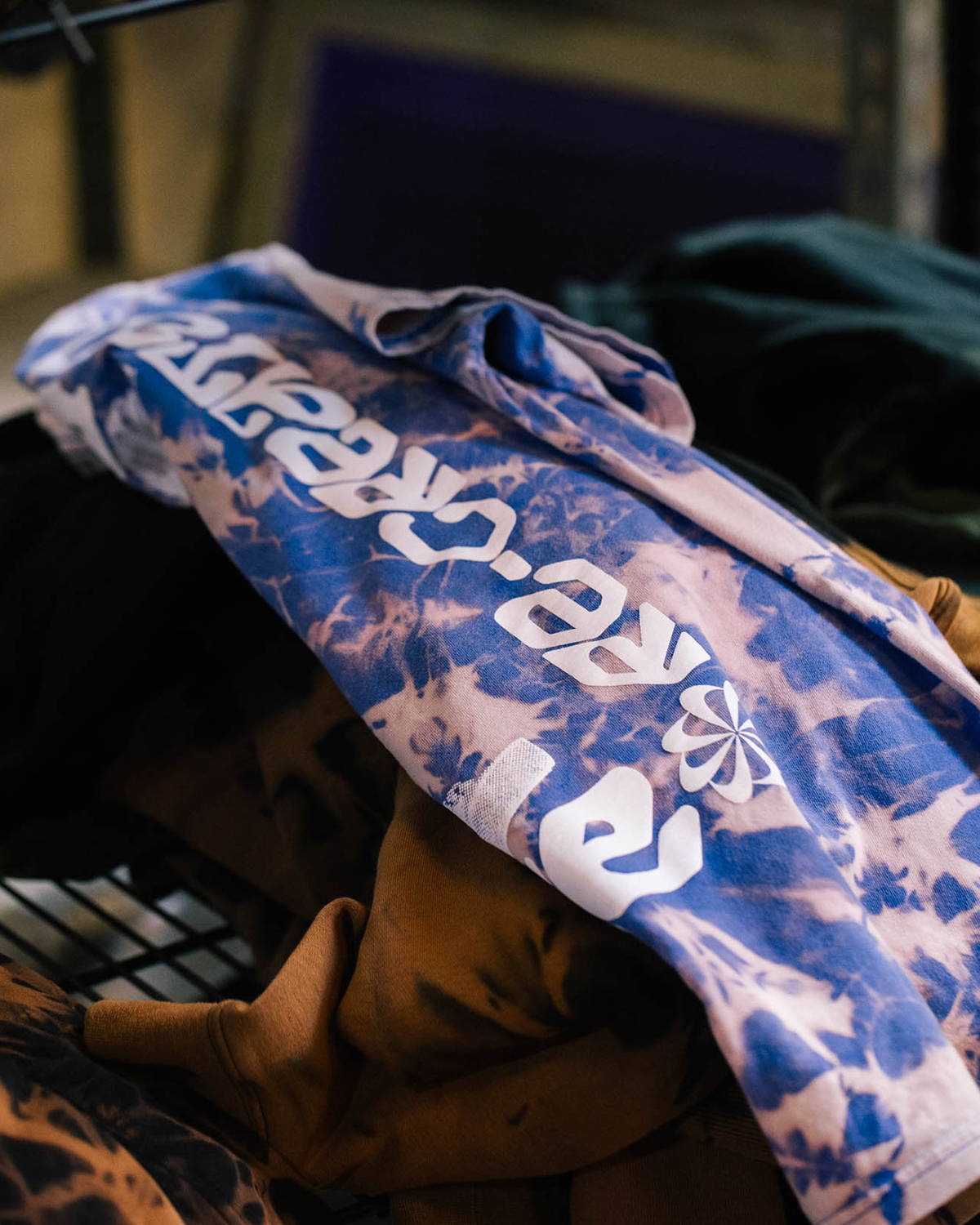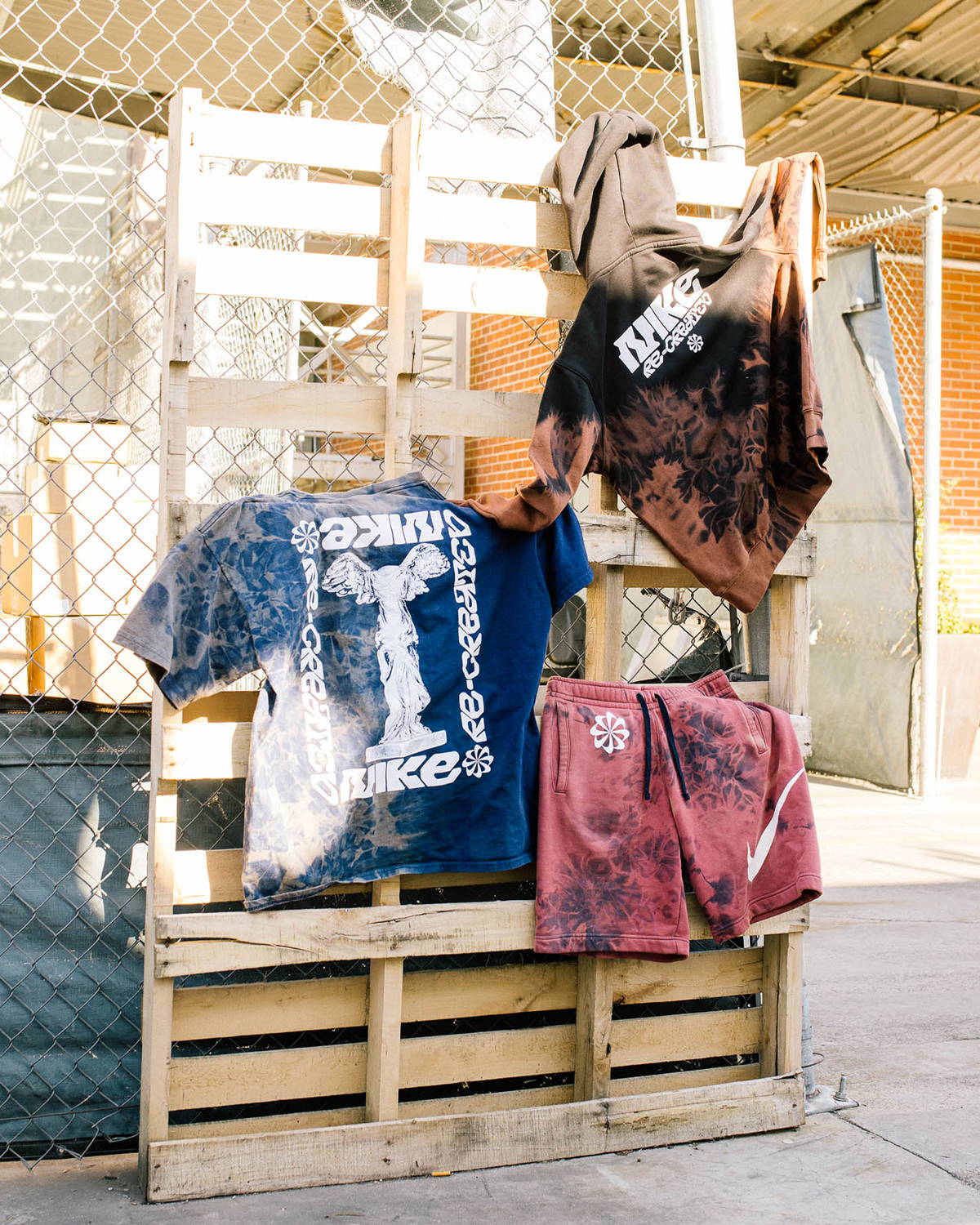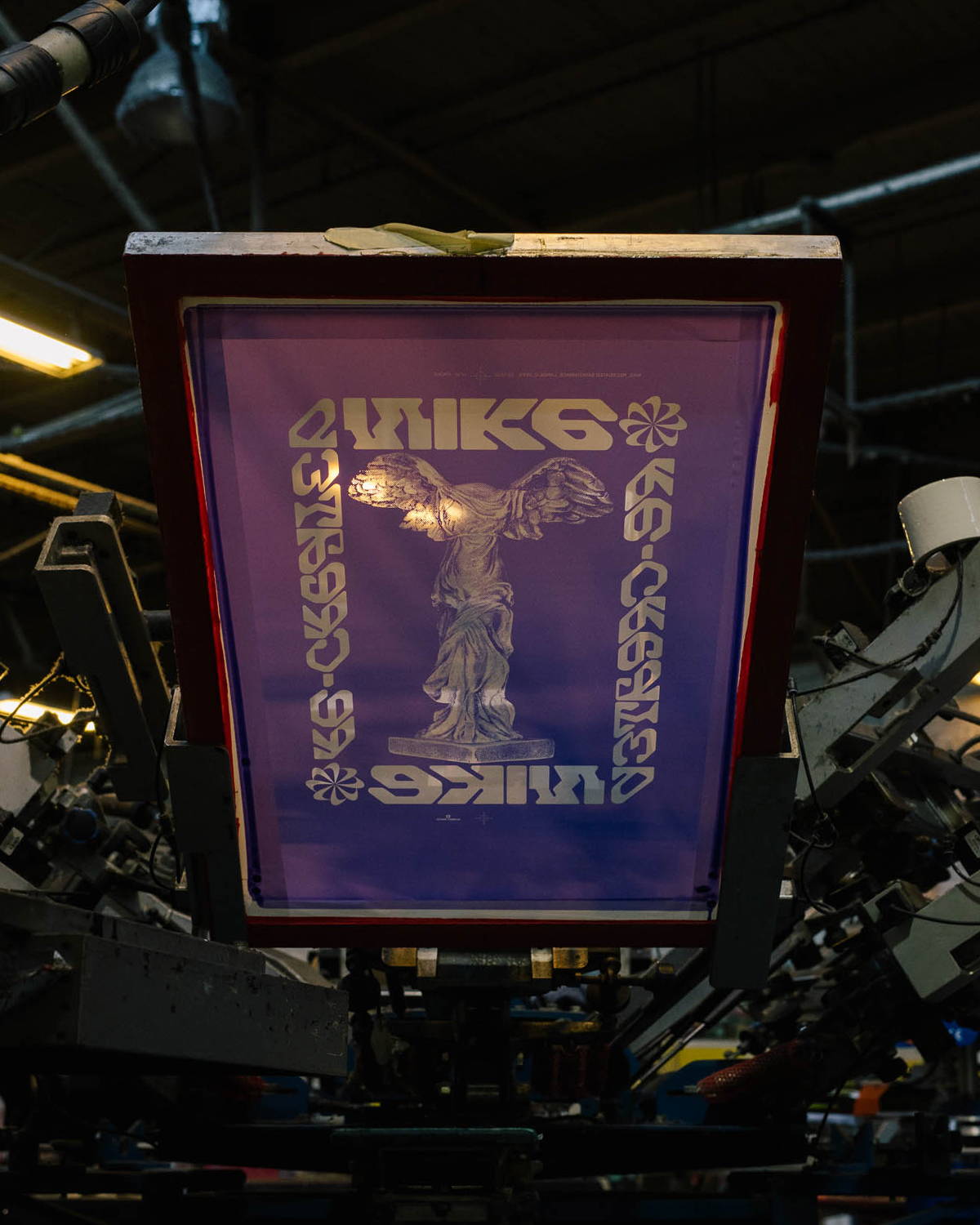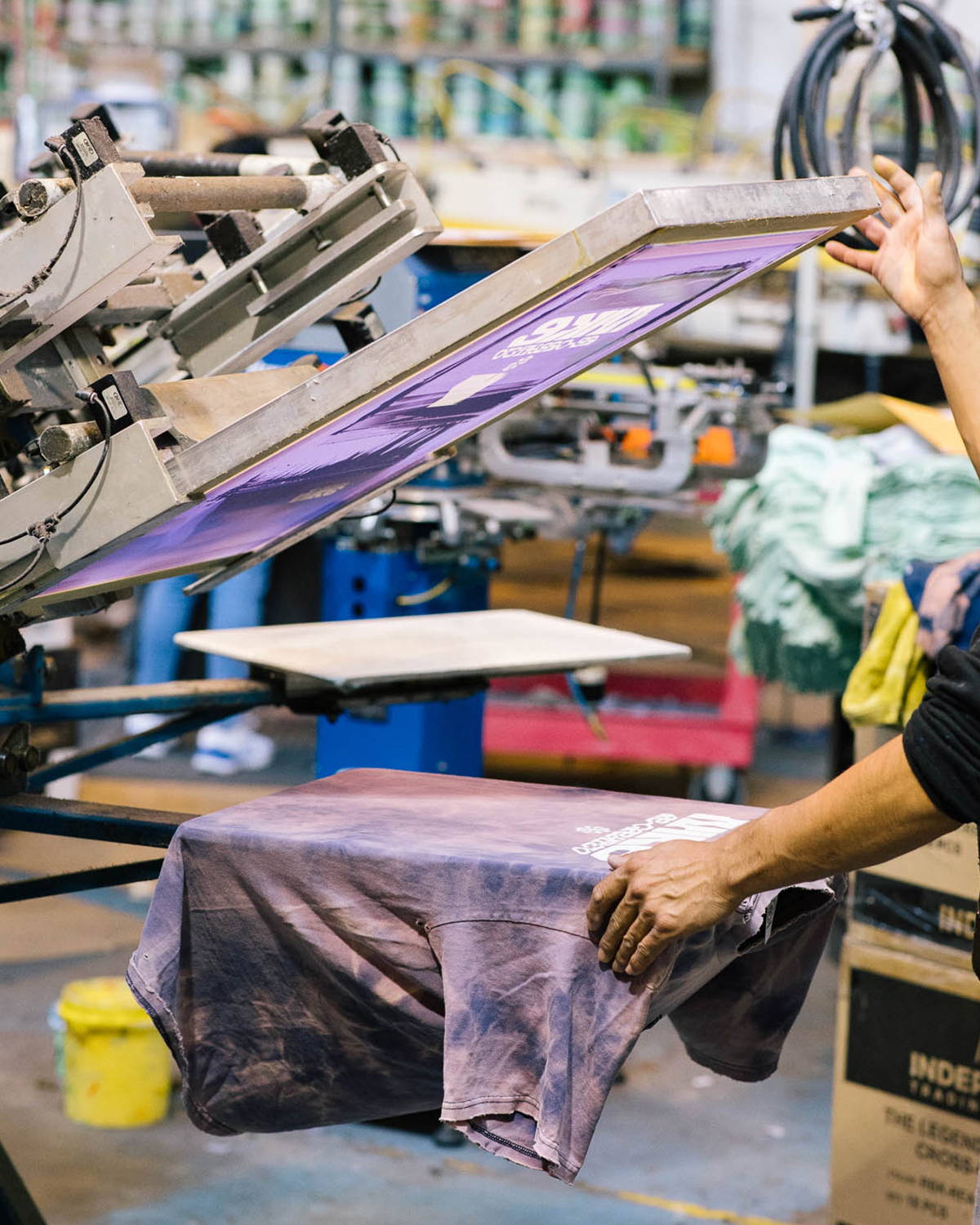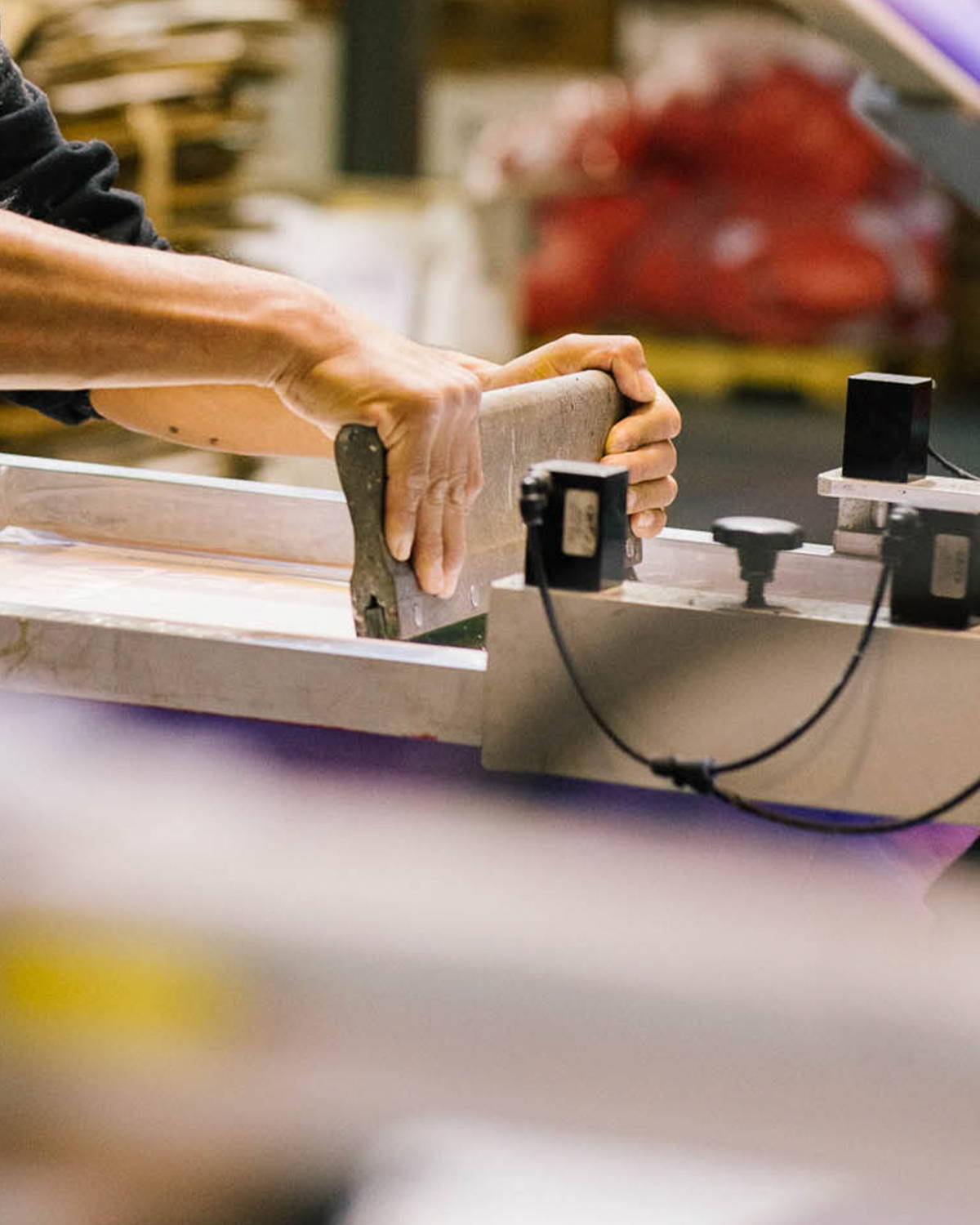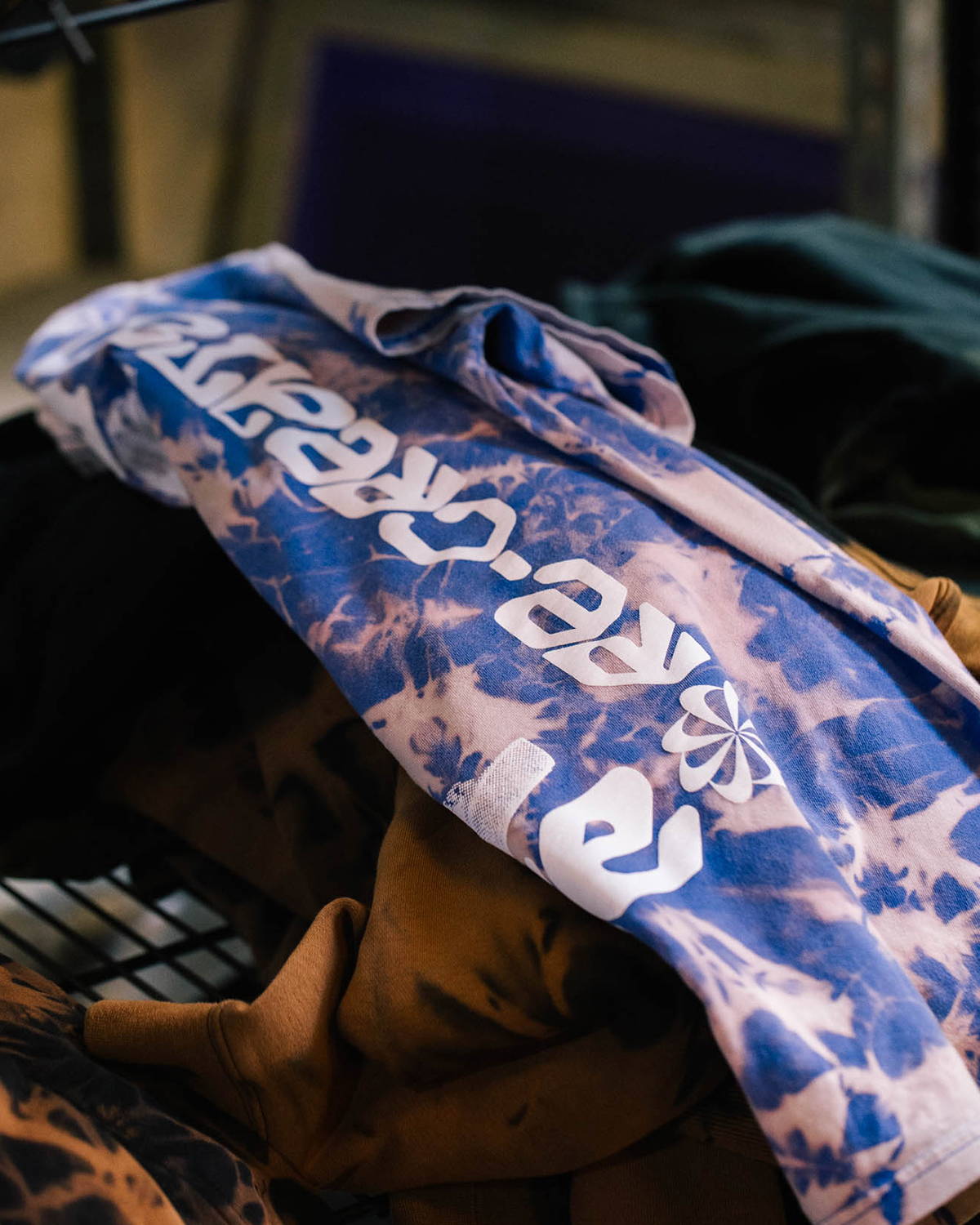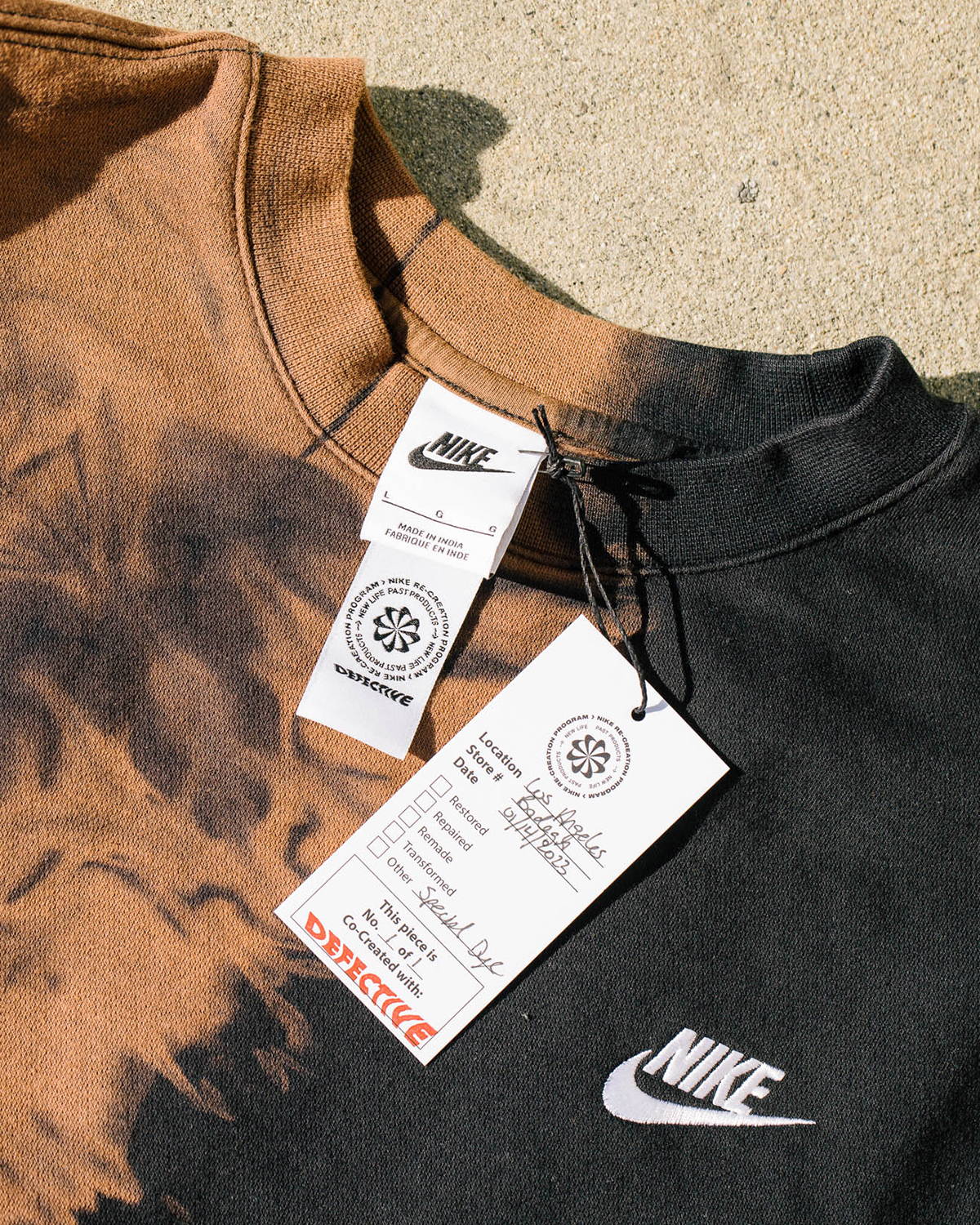 Seeing the potential of discarded clothing, past the scars from their previous lives, Zac was inspired to explore creative ways to get garments off the racks where they were collecting dust and back into circulation. And so he learned how to sew and dye, creating a page to share his creations, and the rest is history.
Bringing two unique perspectives to the upcycling workbench, Maurizio's approach revolves around leaning into the wear 'n tear - highlighting all the individual quirks that a piece can only accumulate through authentic wear while Zac is all about using stains, blemishes, and mistakes as a diving board to create out of the box solutions, unrestrained by convention.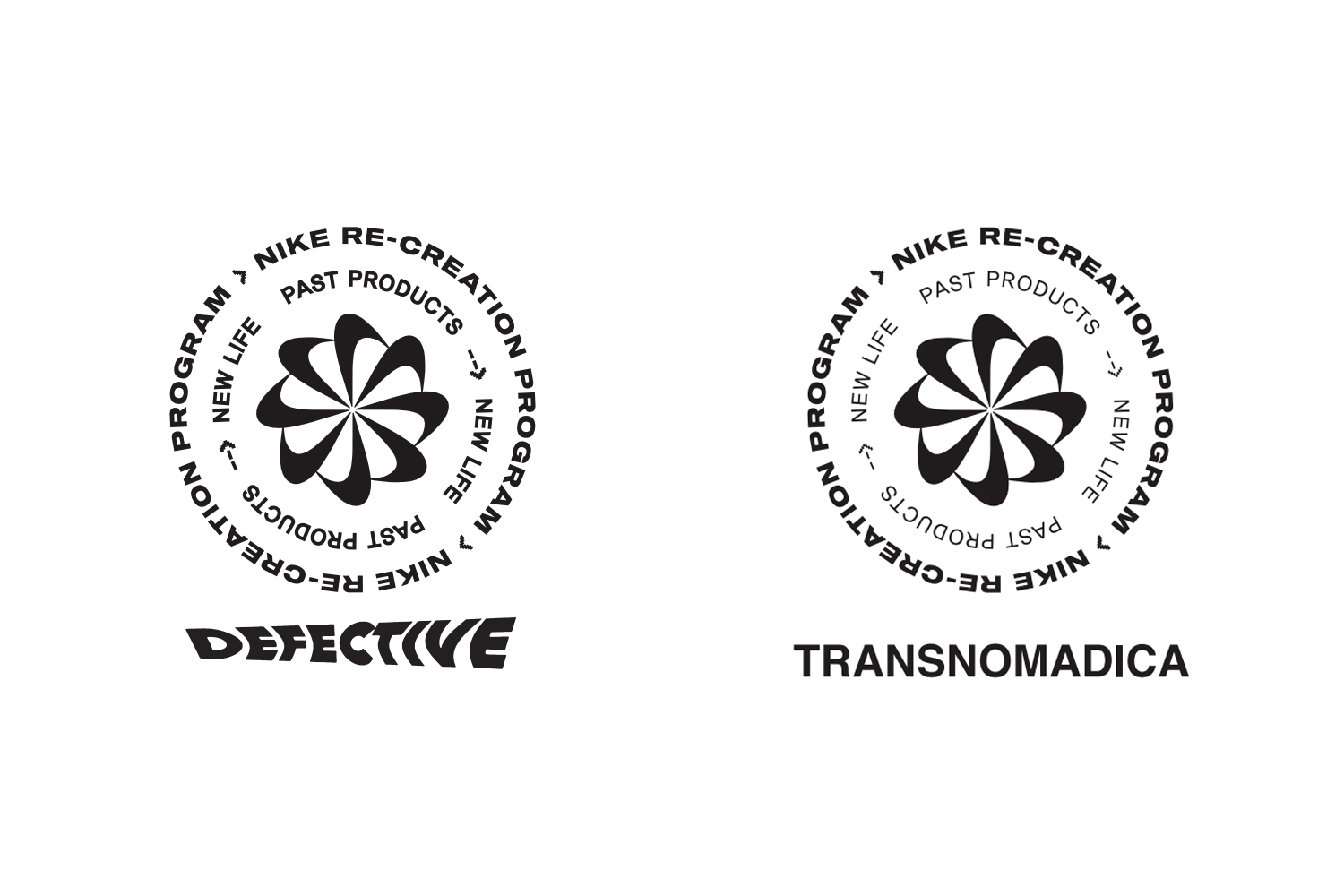 So when it came time to go behind the curtain for insight into the actual creation process, it should come as no surprise that both designers' reputations preceded them, allowing their signature styles to burst off each piece. And this starts with their inspirations, a process that - although translating to drastically different results, remarkably came from a similar place: the gut.
Zac describes, "My approach is very freestyle where my ideas change while I'm making a piece. My creativity comes from the pieces I find, whether the sleeves are missing or there are holes in certain areas, I try to work it so I am able to recover the piece."
Similarly, Maurizio notes "You look at the item that is there in front of you and you start thinking what to do with it.
Seeing as this is a collection of one-offs, it is no surprise that each piece needs a different approach but this notion that each garment speaks to the designer and that influences the direction is a magical idea.
Relating to the process itself, Zac explains how he "focused mainly on using a method I call Spot treatment where I use a variety of fabrics to cover up holes and stains. I also played around with different dye techniques. With a lot of these pieces I like to work with the features that come with the overall aging of a piece such as distressing, loose ribbing, etc."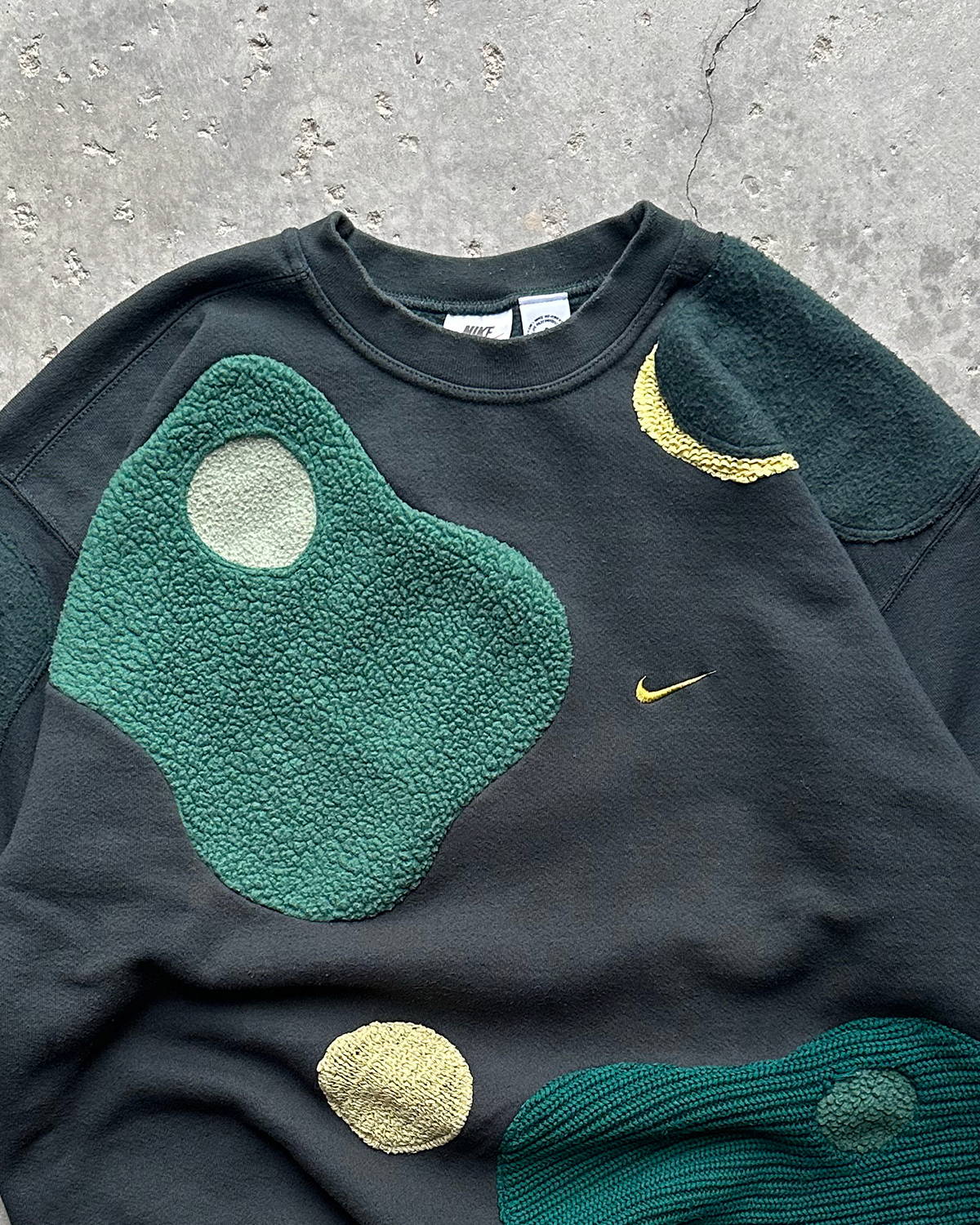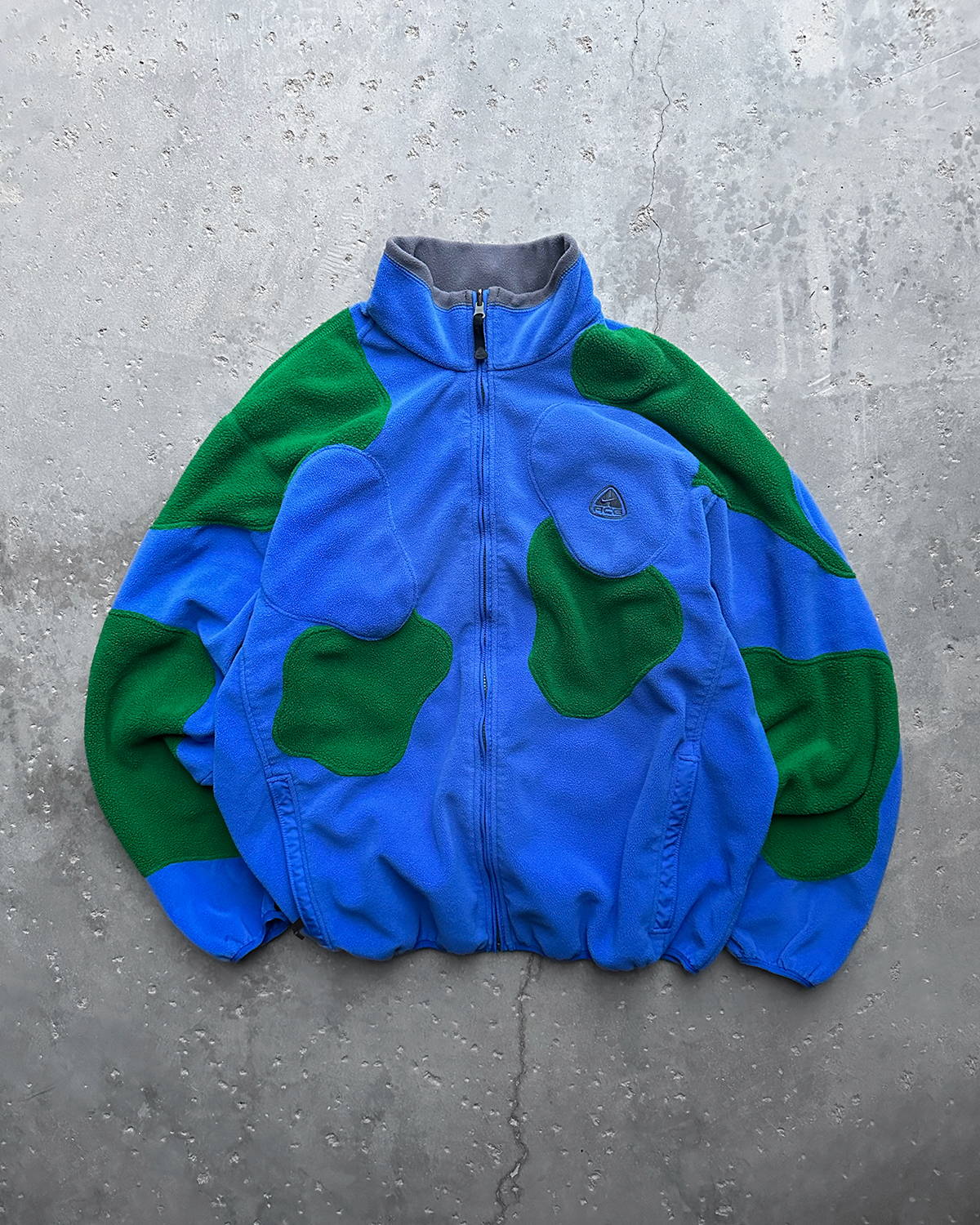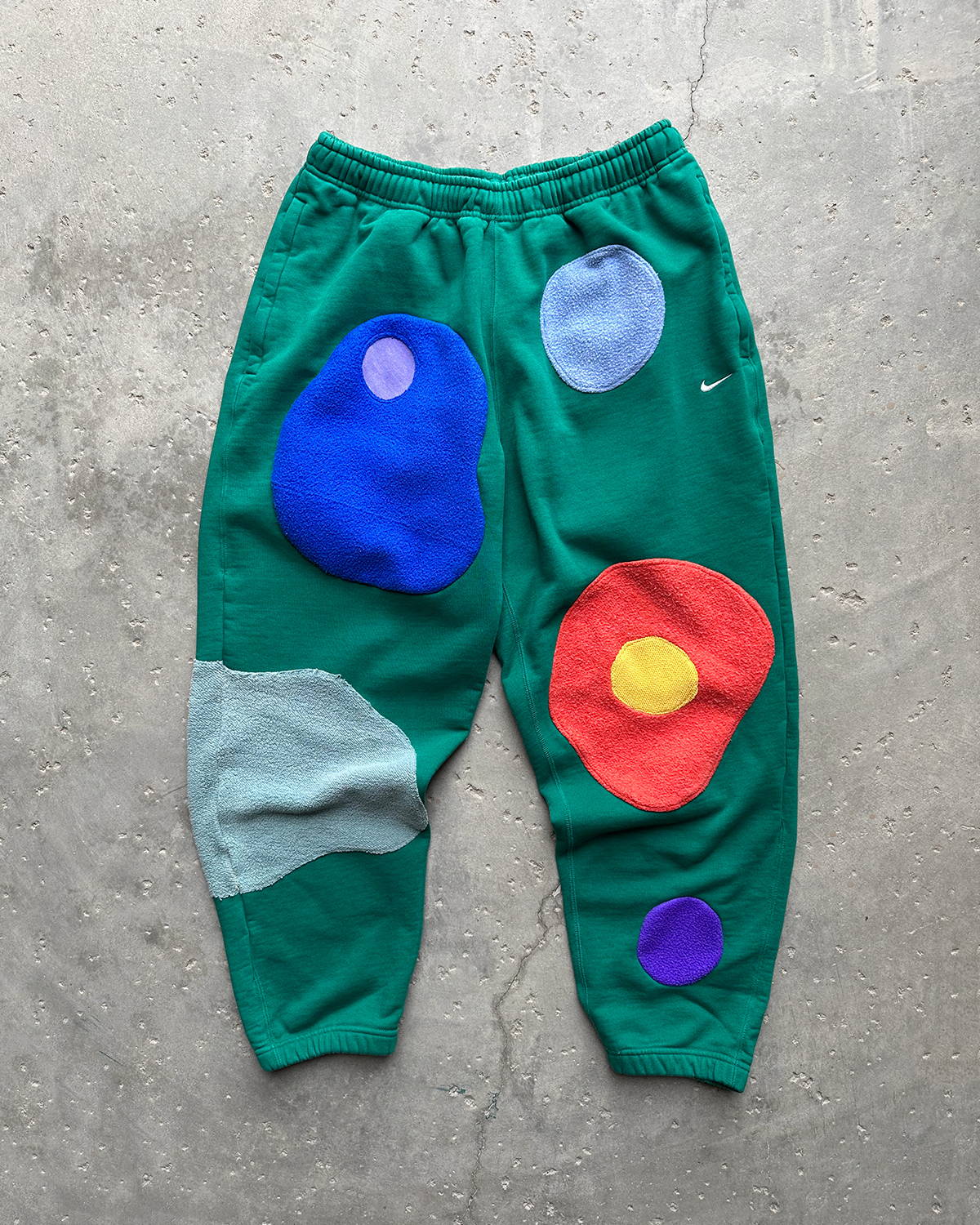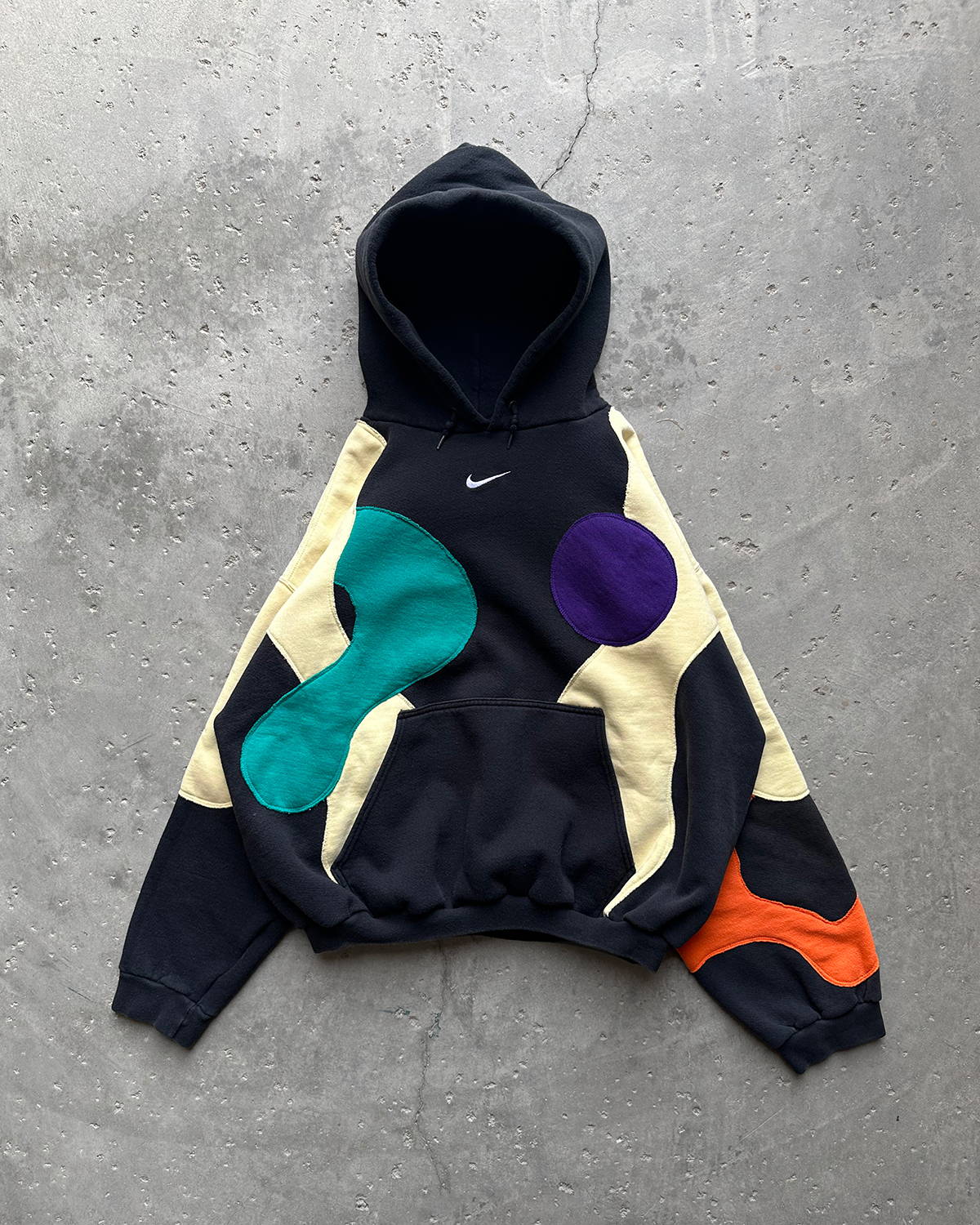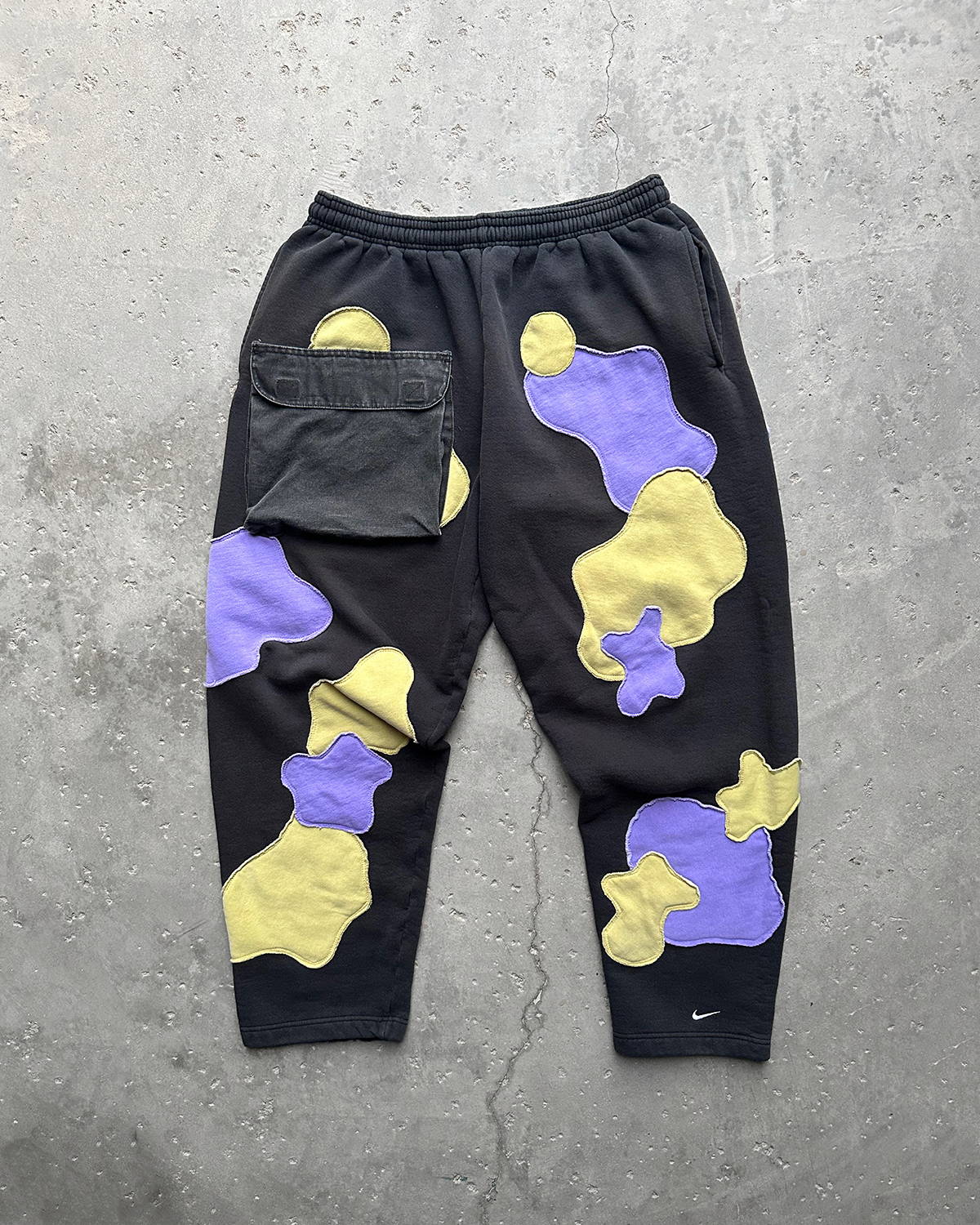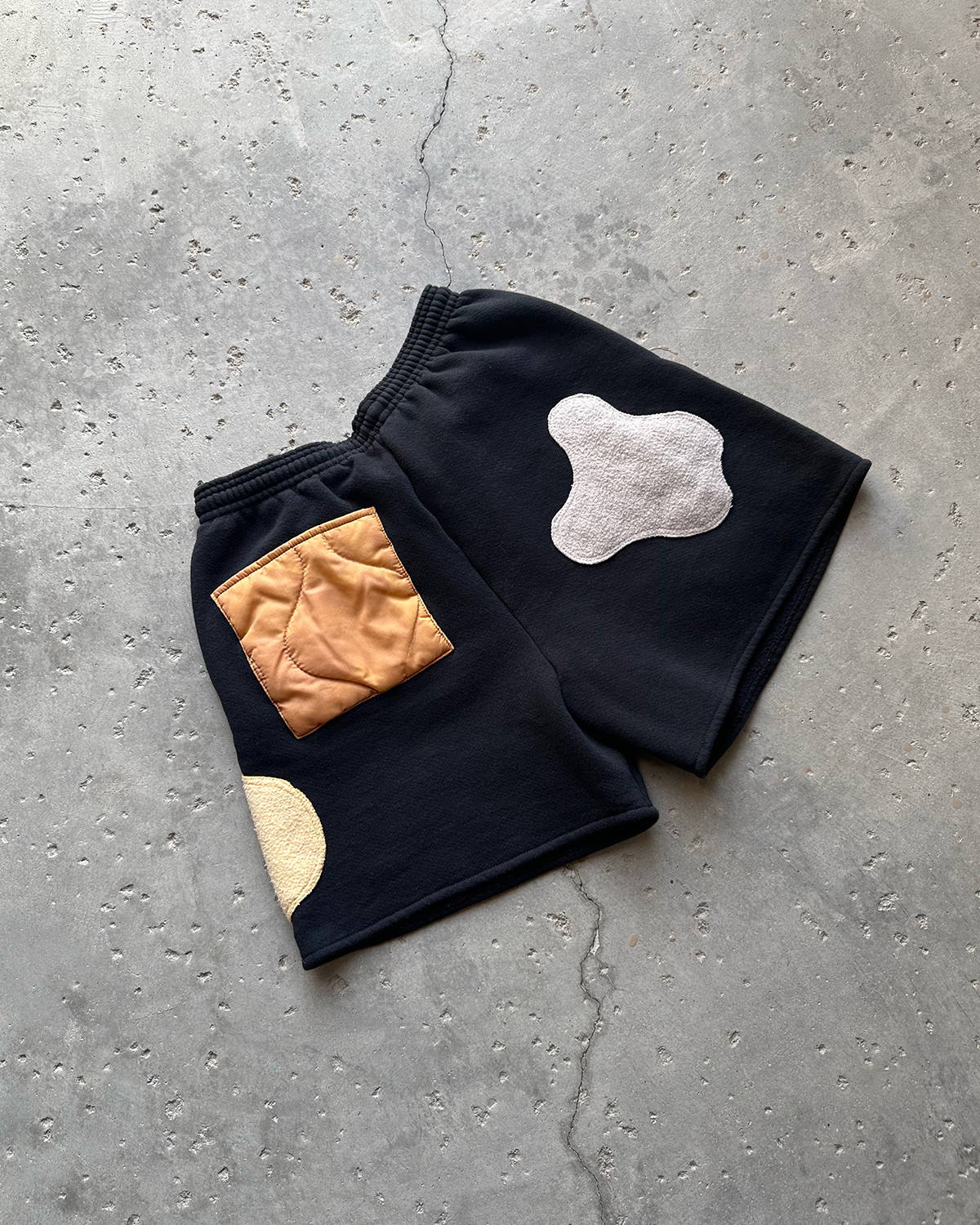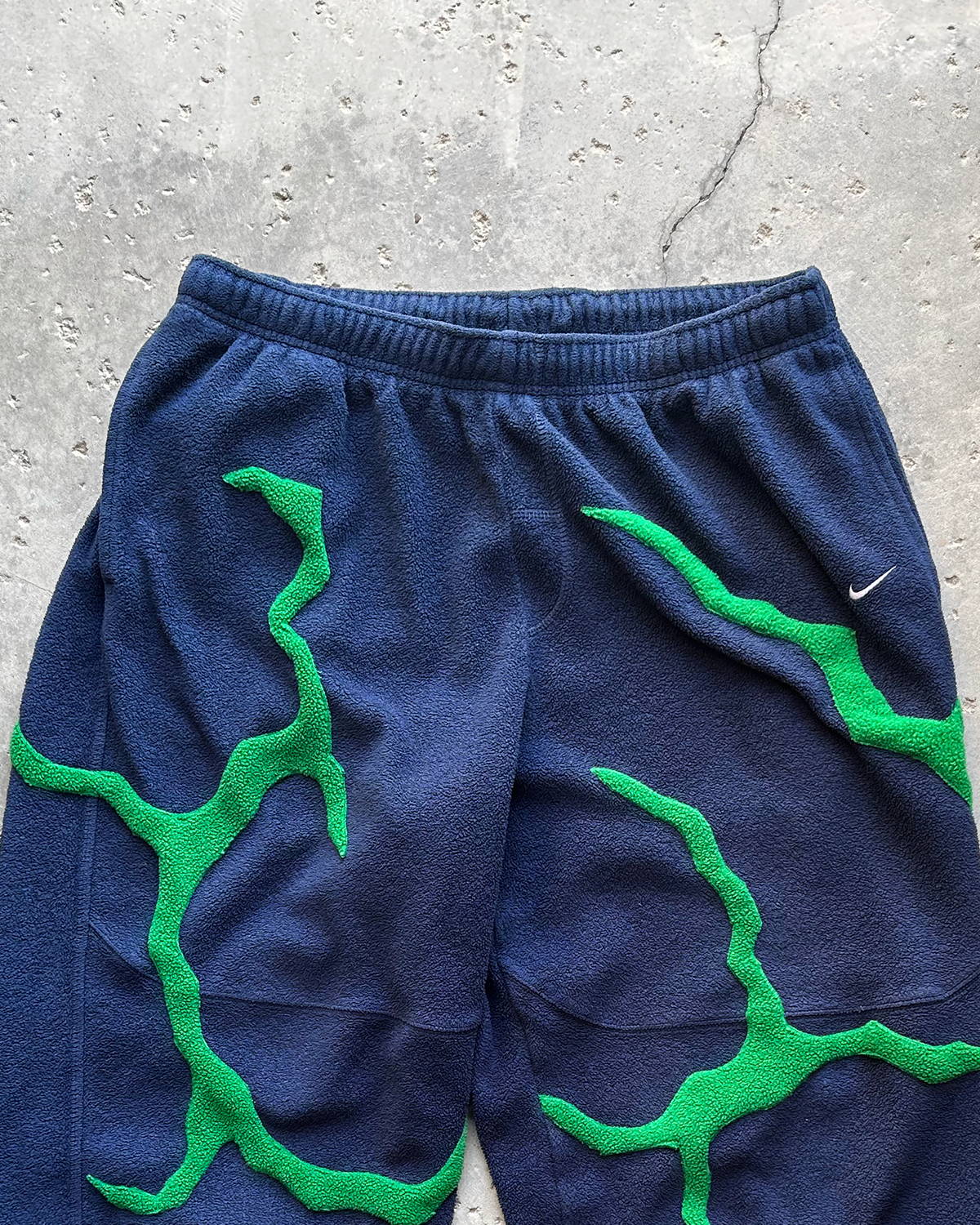 Unpacking his process, Maurizio continues, "It's a combination between techniques and interventions and repairs and reinforcement patches. Maybe screen printing sometimes just to make the item more fun or more rich or more interesting."
He continues, "We have a technique that we call camo stitching. Basically, instead of covering a stain when we go around, we honor the stain. We invent as we go. So what can we do here? There is a big hole. What can we do? Some of the items have a lot of work because they were not in great condition, but we restored them. Others are beautiful so we only reinforced them, but we didn't change the aesthetic of it."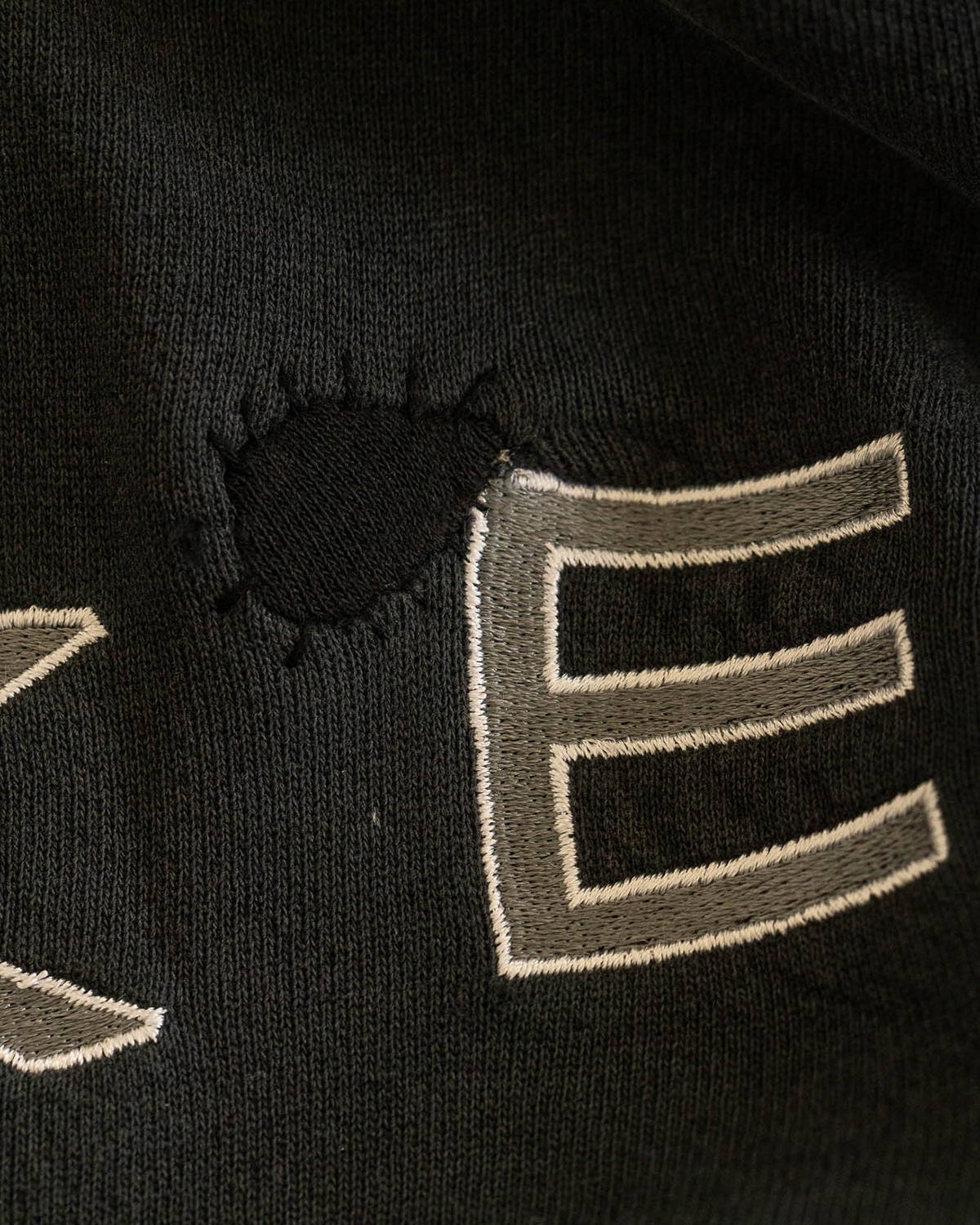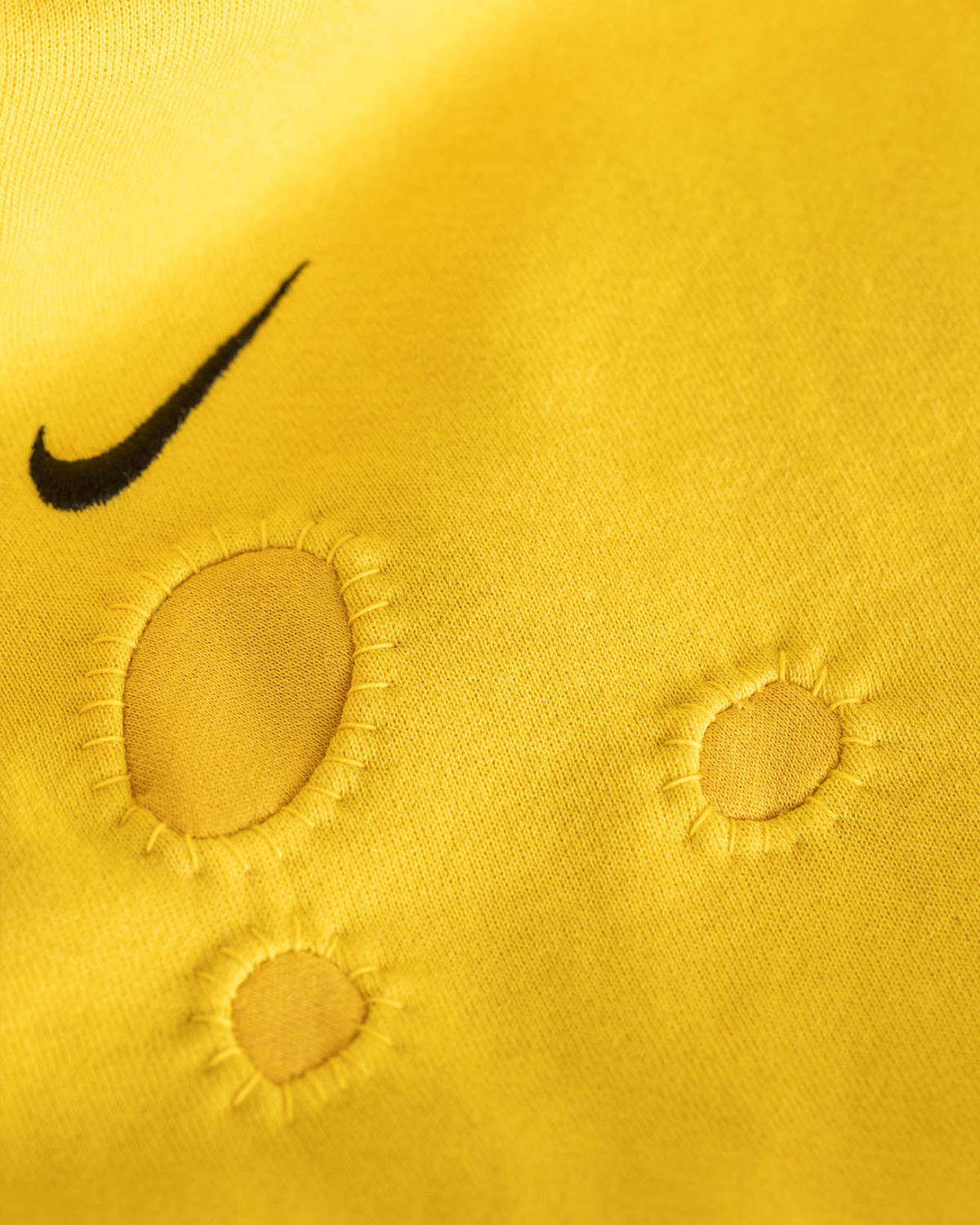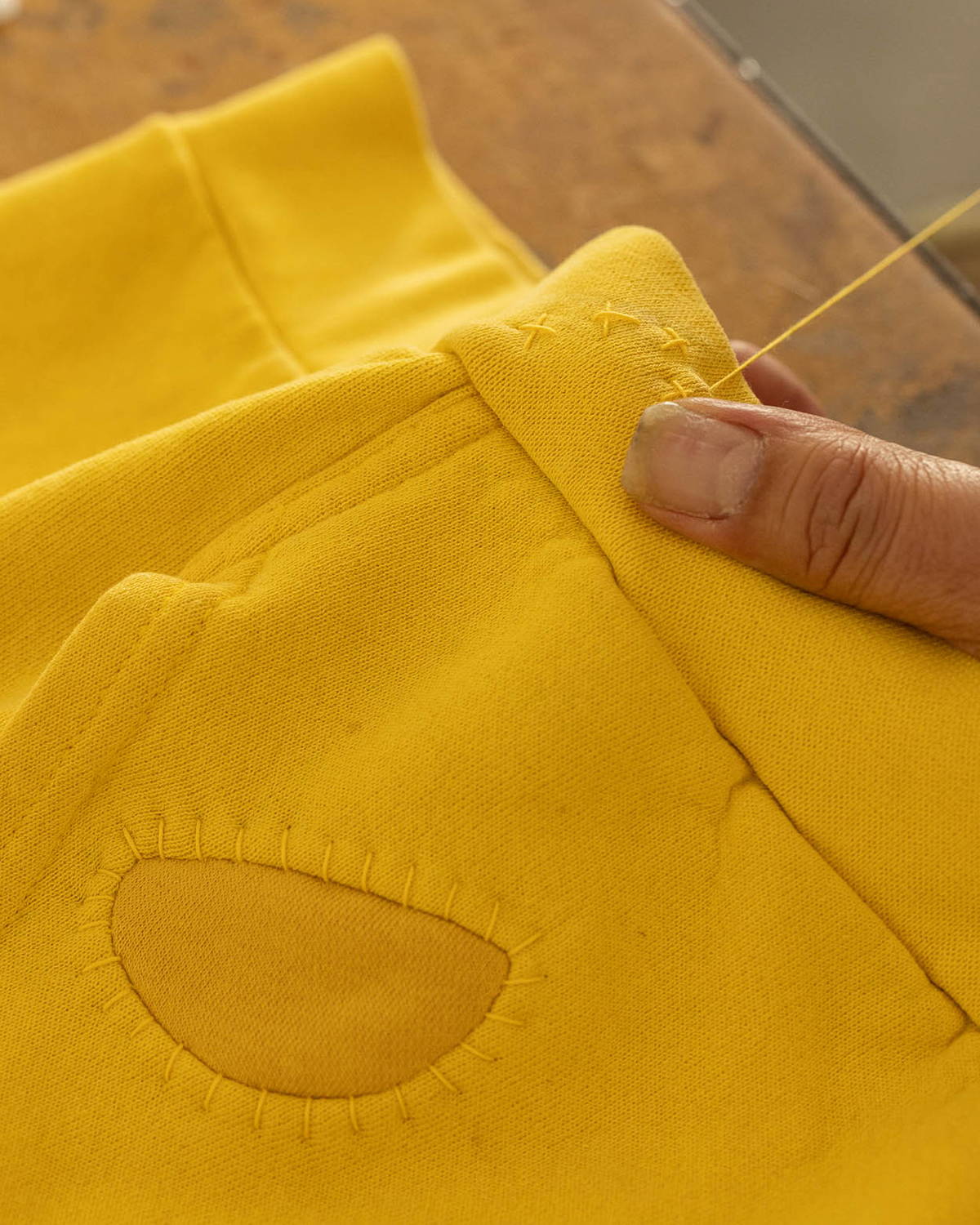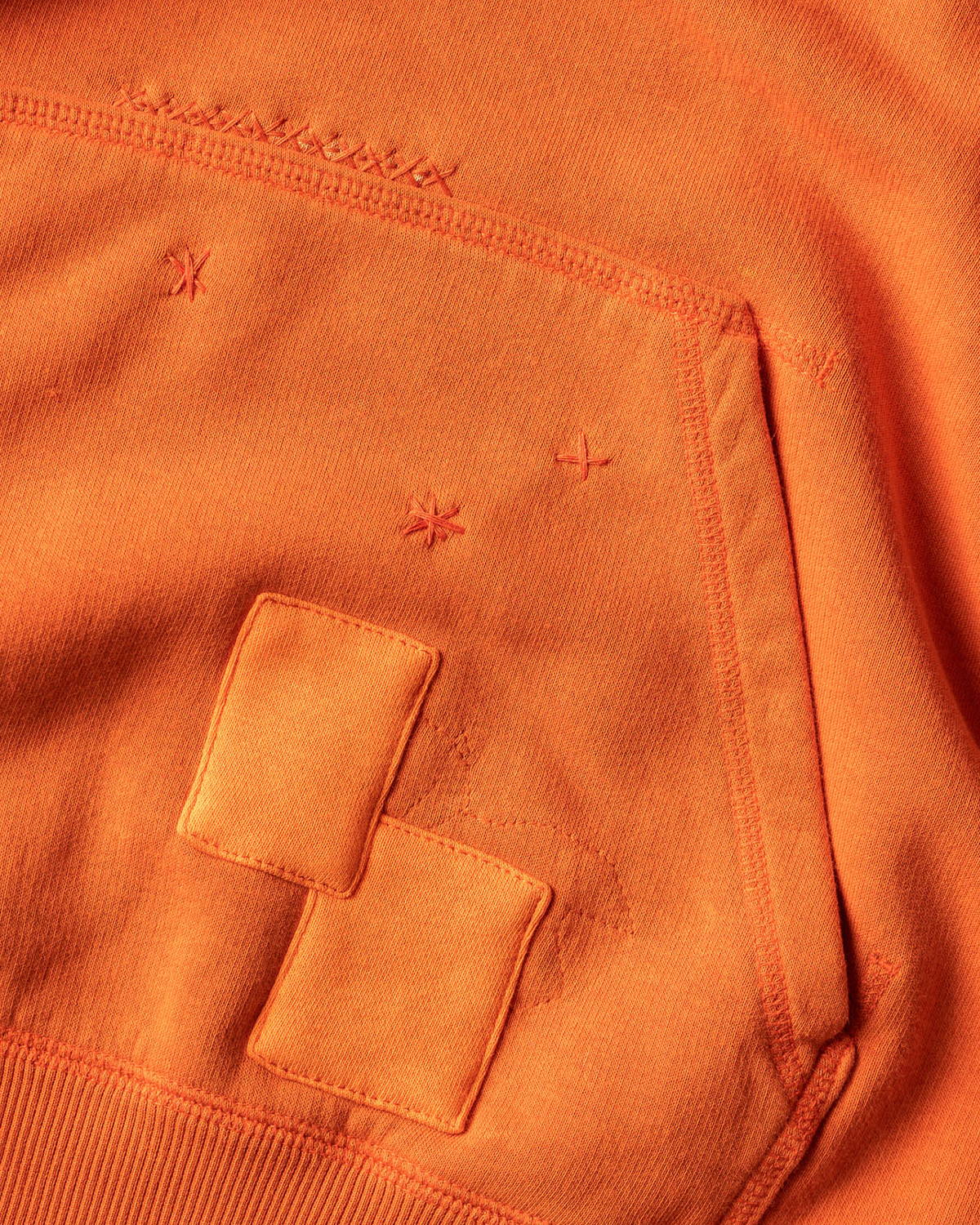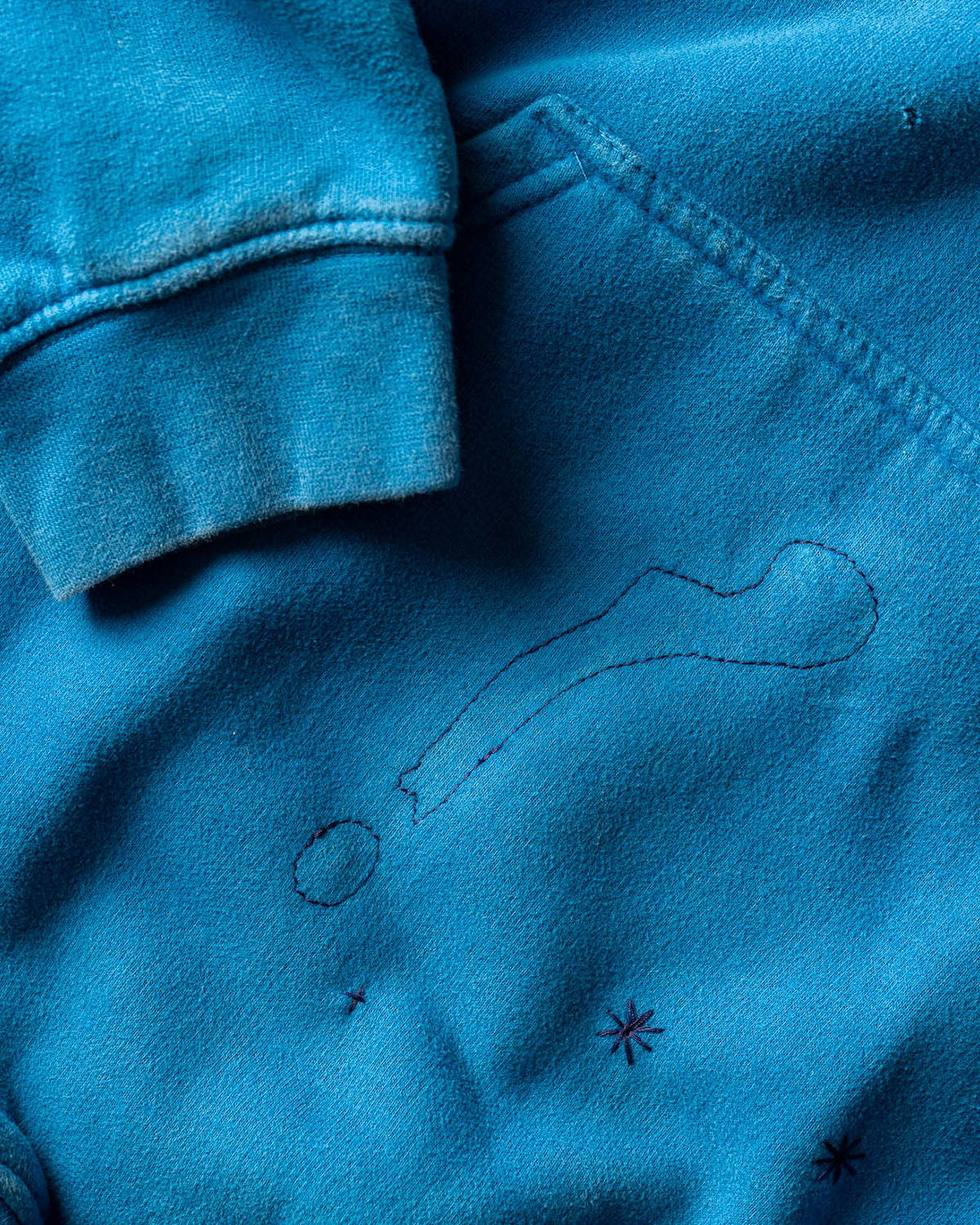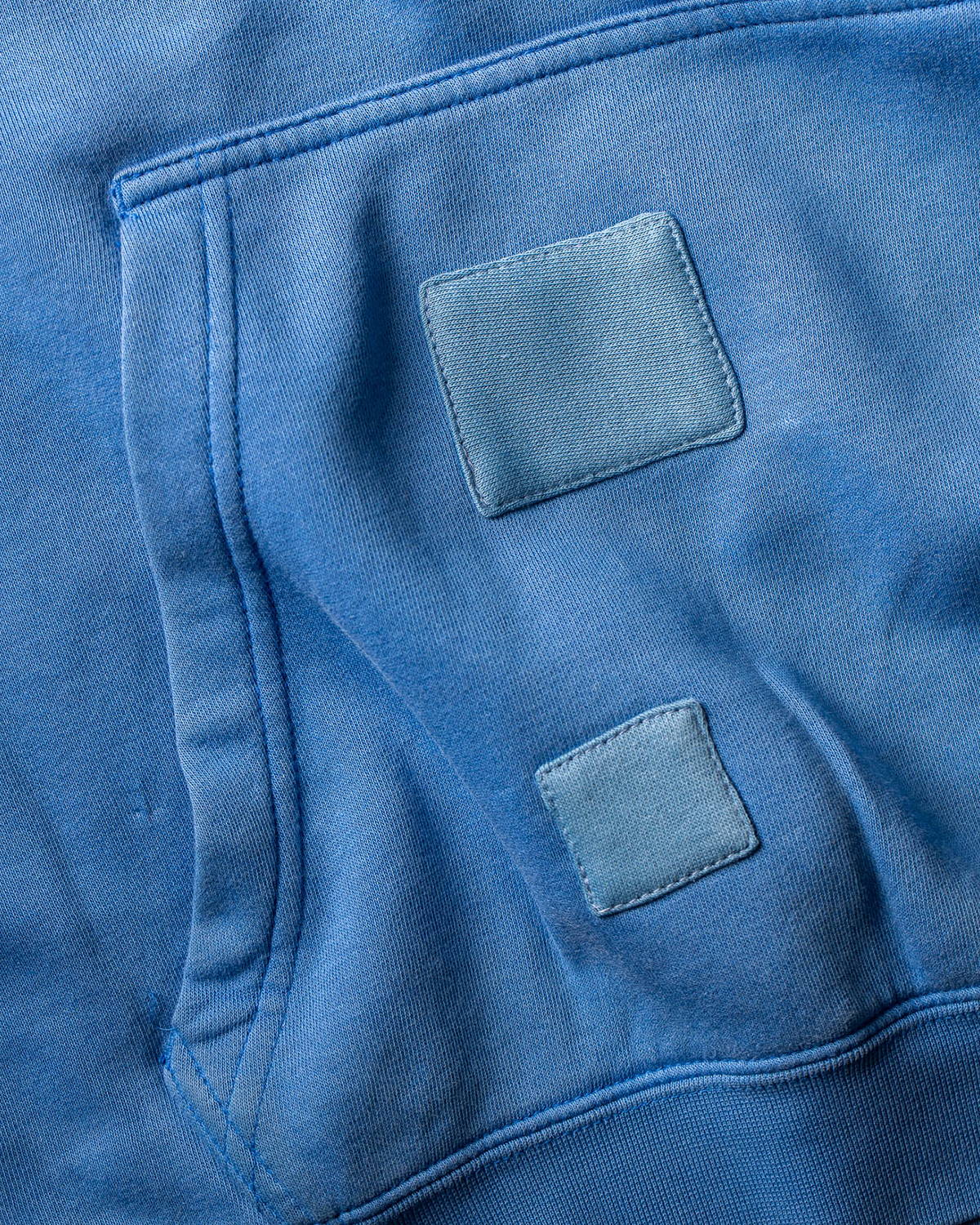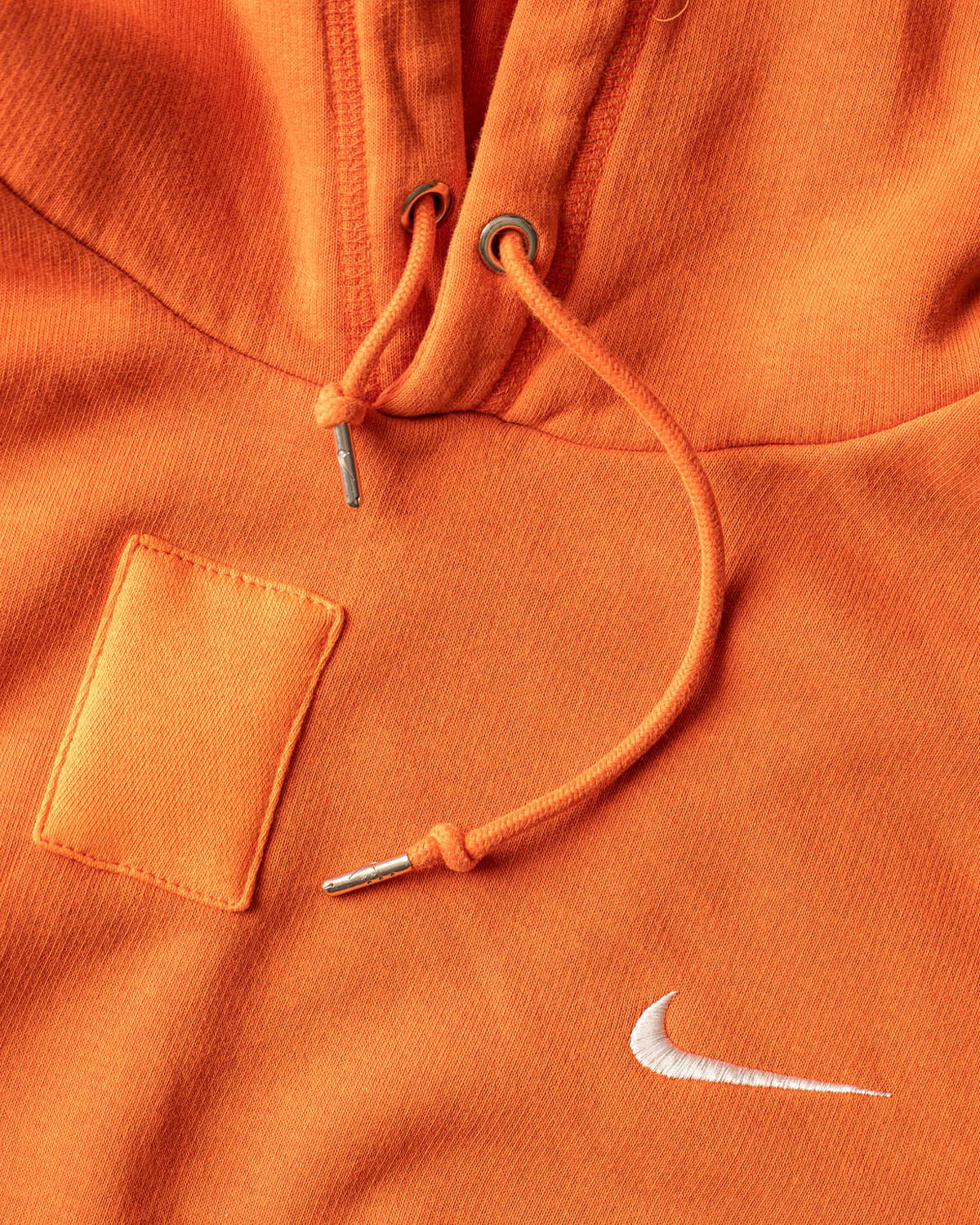 As a result of such an individual level of attention to detail, the depth of the roster is Grand Canyon deep. From rustic stitch work that instantly reconnects us to a time when clothing was in it for the long haul and kept going with loving repairs, to the use of dyeing and patchwork like we've never seen which turns the idea of "second hand" on its head, it's clear upcycling isn't just a label but an intimate process. One that makes you re-think and perhaps un-learn what you've come to expect from non-new clothing.
Back to Christine, "To me, the amazing common thread to both collections is that both Transnomadica and Defective Garments essentially took unloved and discarded apparel pieces and transformed them into one of a kind covetable, wearable pieces of art."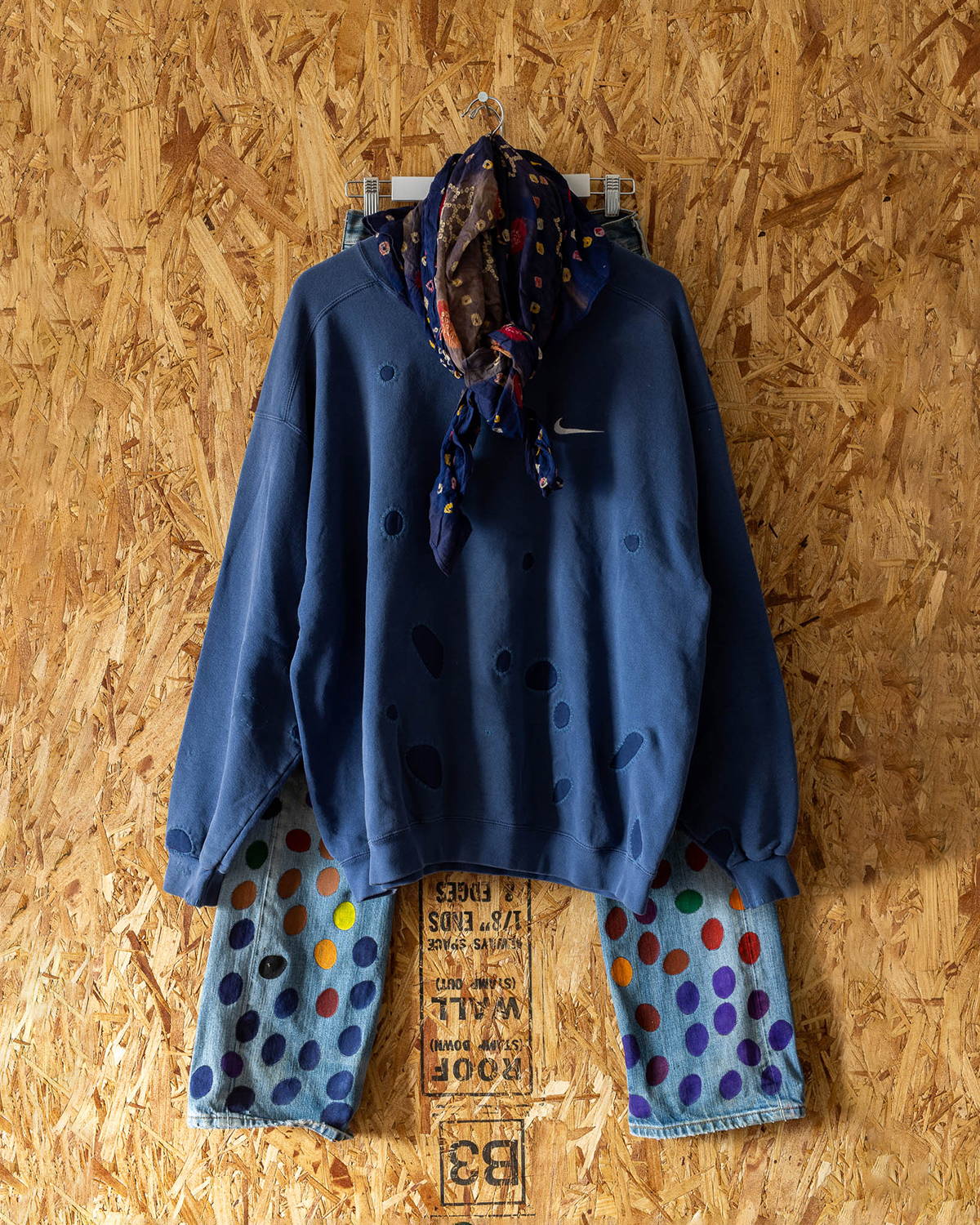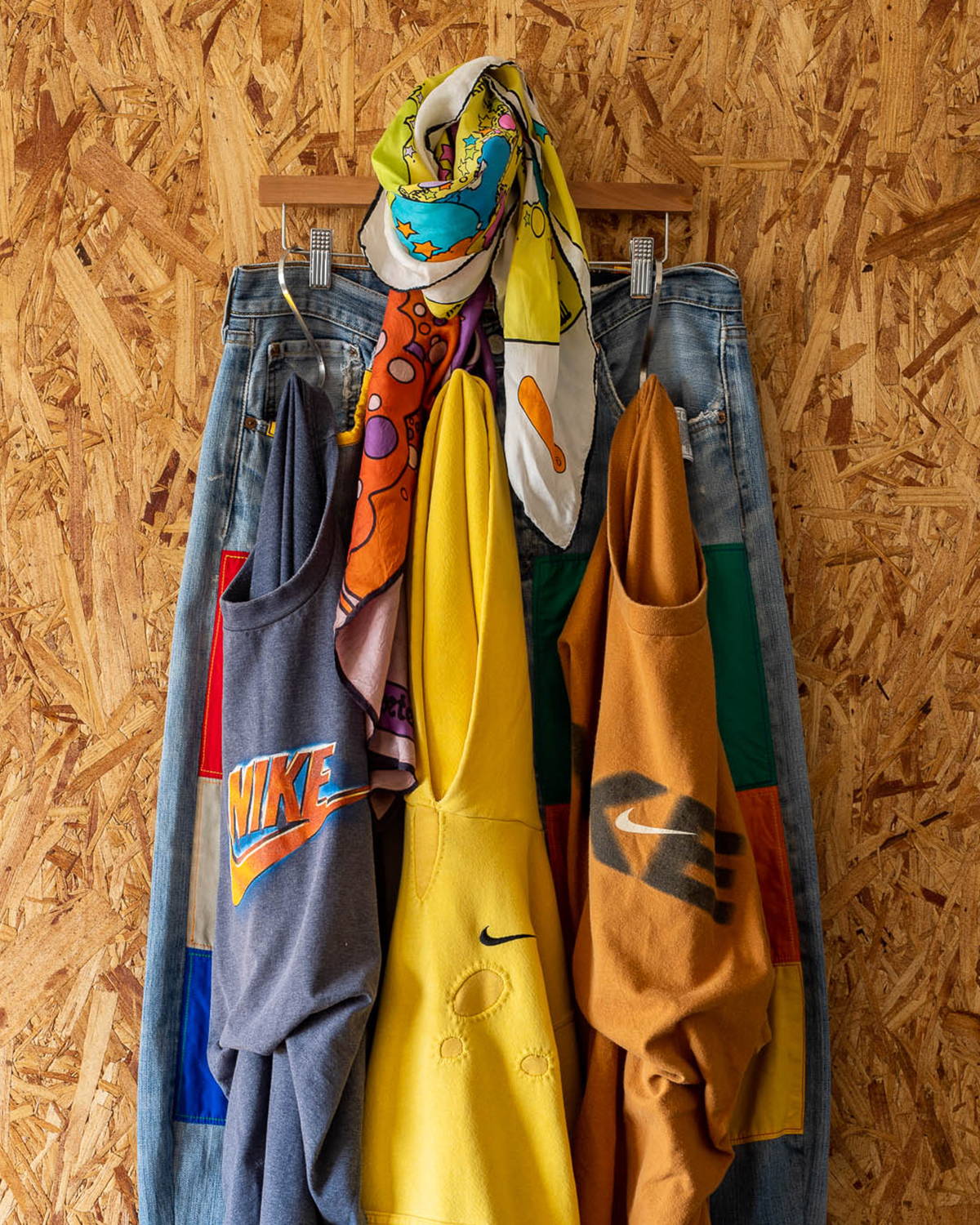 And sure, on one level, Nike's proof of concept around the union of creativity and sustainability is a responsible, exciting way to pass on products destined for a sedentary fate. But it's also setting a precedent for the future of the clothing business.
She continues, "It's the first of its kind for Nike. We are taking action to create a better world. In a lot of ways it feels like we are part of a startup company. The priorities for creating locally are causing us to shift and pivot our normal ways of working from city to city. There is a lot to learn and develop as we expand and I hope through the Re-Creation program, we can build more best practices for sustainable product creation."
For the co-creators involved, in addition to working with Nike in an equal creative partnership, it was clear that this collaboration means just as much for the second hand clothing industry as it does for sustainability. For those into vintage, getting to incorporate used pieces in a retail setting along with new products is a huge win and has the power to redefine what is worthy of real estate on shop shelves and racks.
In discussing how a project like this can break some of the stigmas surrounding old clothes, Zac, points out that "Nike focusing on designers like myself and others using their past products I think is an amazing step into the right direction."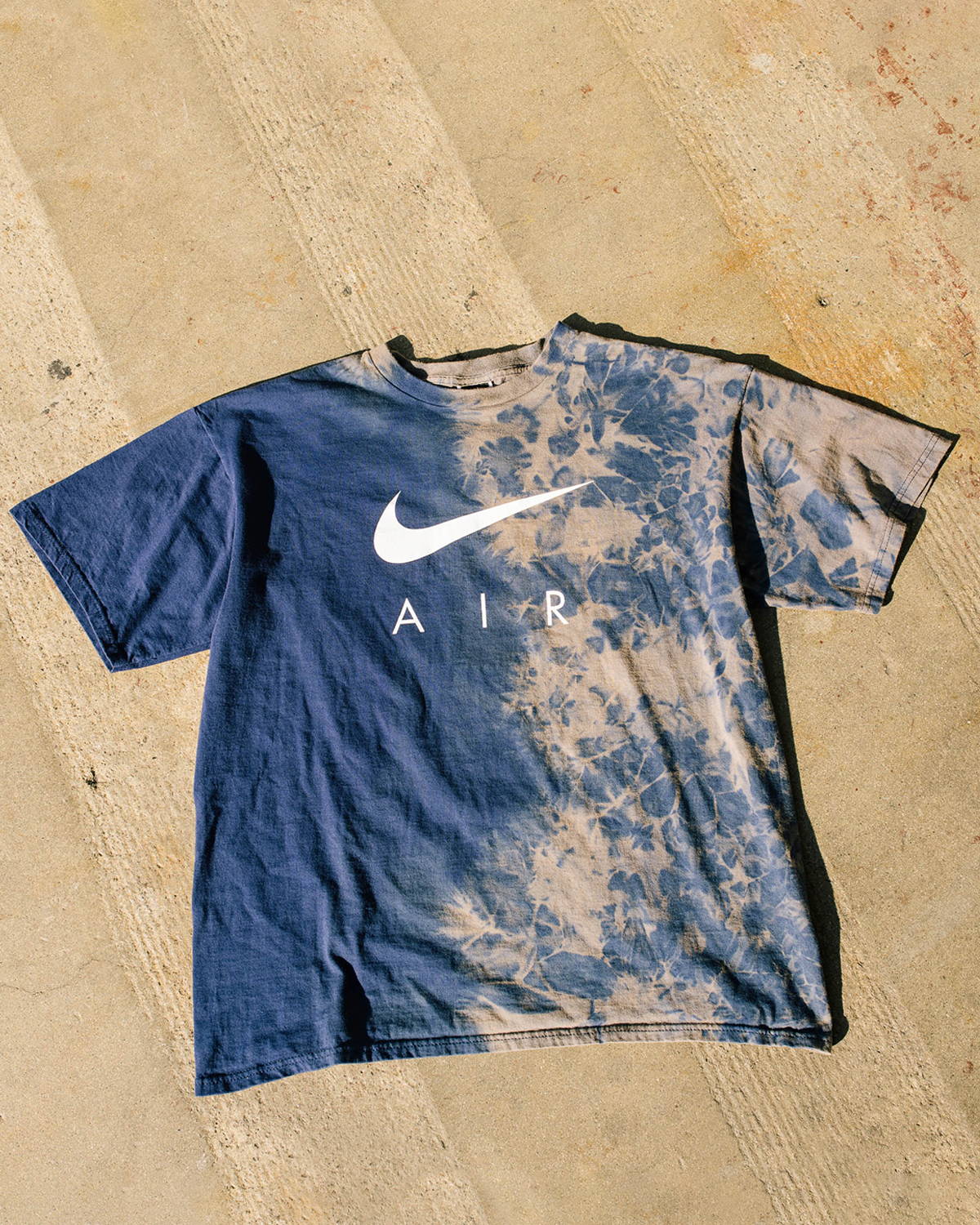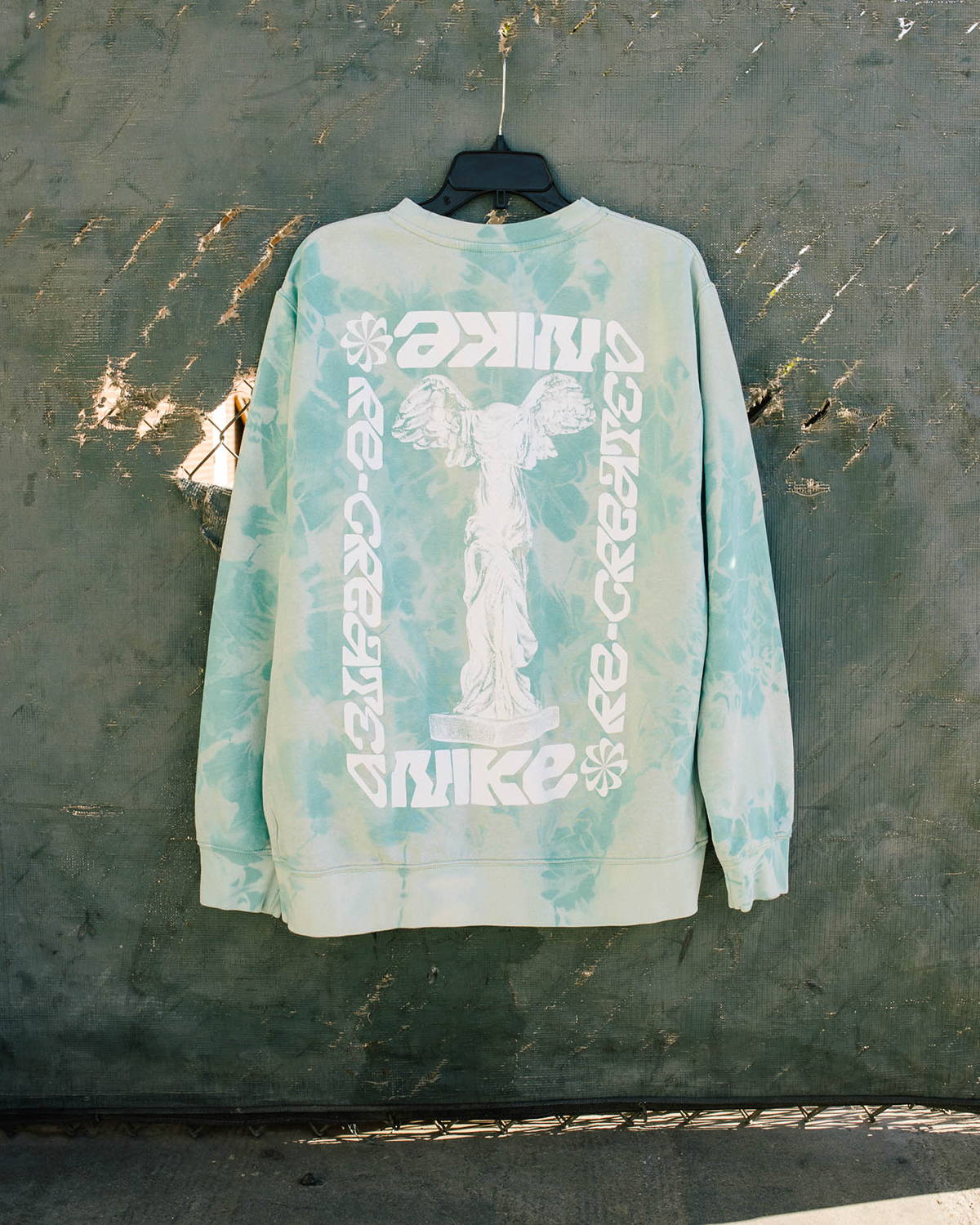 In closing out the conversation, Maurizio adds, "My hope is that what we do…changes perspective on things. I'm not here to impose, we are here to share, and I am honored that I can share my point of view. I mean, eight years ago nobody was paying attention to us. And now we have this honor, it's small, nobody's getting rich here, but it's about the statement."
Hopefully the first of many. Many thanks to Christine, Zac, and Maurizio