As the world turns the corner and welcomes spring with open arms, you might notice the collective mood begins to change.
The natural world leads the charge with flowers blooming, grass growing, and animals you swear you've never seen before making their presence known. Towns and cities follow suit, reopening in full force through window displays & advertising, street carts, outdoor dining, and events in the community. This of course wouldn't be possible without the warmer weather but its the colors that it ushers in that really stakes spring's claim.
When you take the rest of it away, spring is about the awakening of the world through color - filling it in where there wasn't any before. People inspired by this change and how it influences their wardrobe are a big part of the equation.
Bright colors, bold colors, loud colors, soft colors – at the risk of sounding like a Seuss line, colors have the power to make you feel a certain giddiness like nothing else. But there isn't just one way to express yourself through colors, rather there's an infinite number of possibilities kinda like when light hits a prism and refraction creates a rainbow.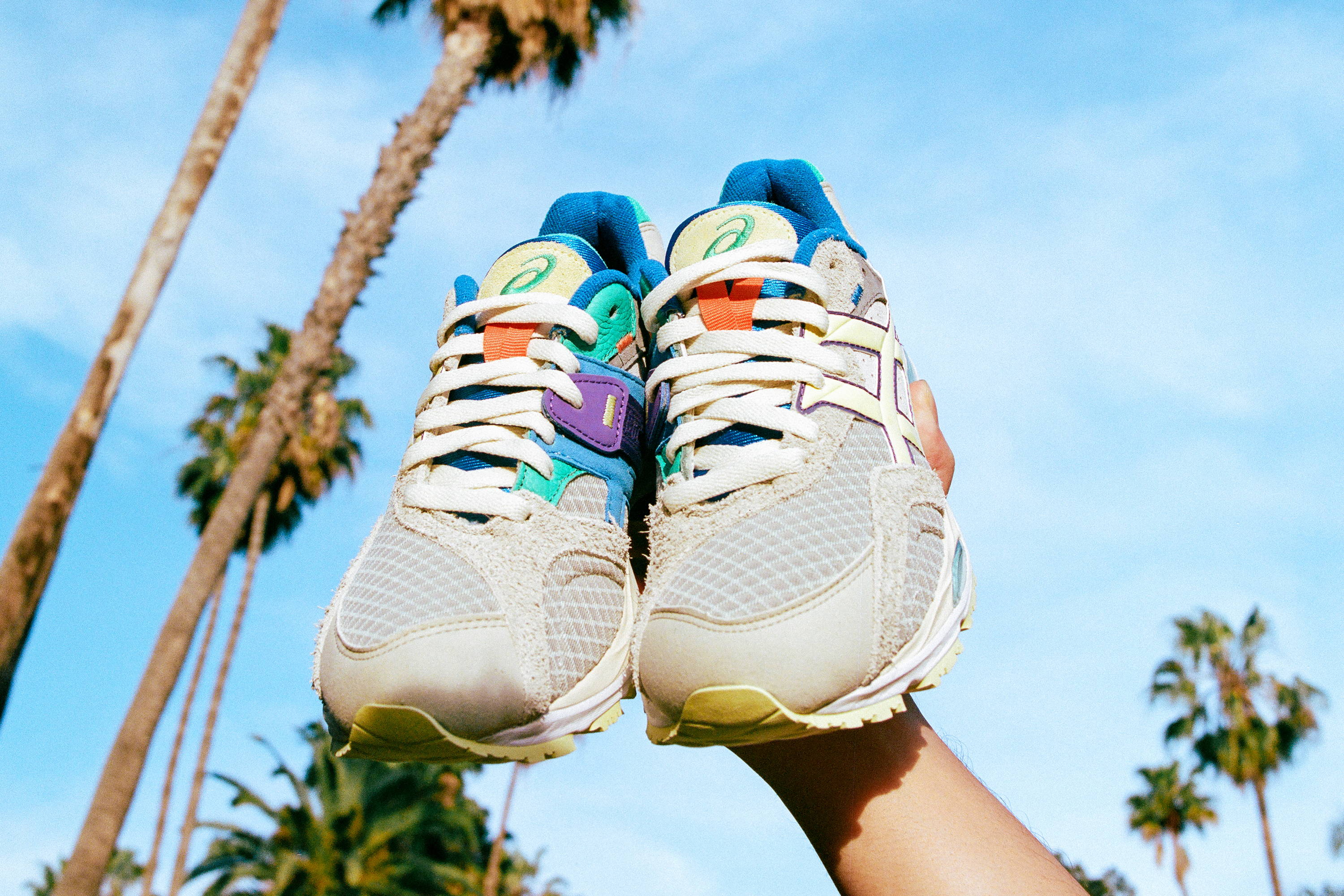 Bodega and ASICS capture the magic of refraction with the collaborative GEL-MC PLUS™ shoe, which highlights the spontaneity and positivity that colors can create. Featuring a full spectrum of soft and secondary colors from warm to cool, the GEL-MC PLUS™ shoe showcases a design that isn't colorful for colors sake but sends good vibes through its coordination, thus establishing the positive energy you need to make the most of Springtime.
And with all this talk about the role of color in expressing creativity, it's hard to think of a person who can appreciate the goal of this project more than West Coast artist OG Magoo, an airbrush legend who has dedicated his life to color.
Although airbrushing on textiles and objects is en vogue now, Magoo was doing it before the hype out of a passion for the craft. Learning in high school, he began working it in to other interests like customizing jackets and boom boxes when hip hop and breakdancing became popular. After putting in the work brushing little league baseball signs, setting up at swap meets, and even working at Venice Beach designing souvenir tees for tourists, he opened his own shop. By the 2000s, and with a little help from the internet, word began spreading farther about Magoo's skills and bigger opportunities started flowing in – from bar/bat mitzvahs all the way up to Coachella. Magoo has even hosted events for the likes of Beyoncé, Jay Z, Gwyneth Paltrow, and Chris Martin.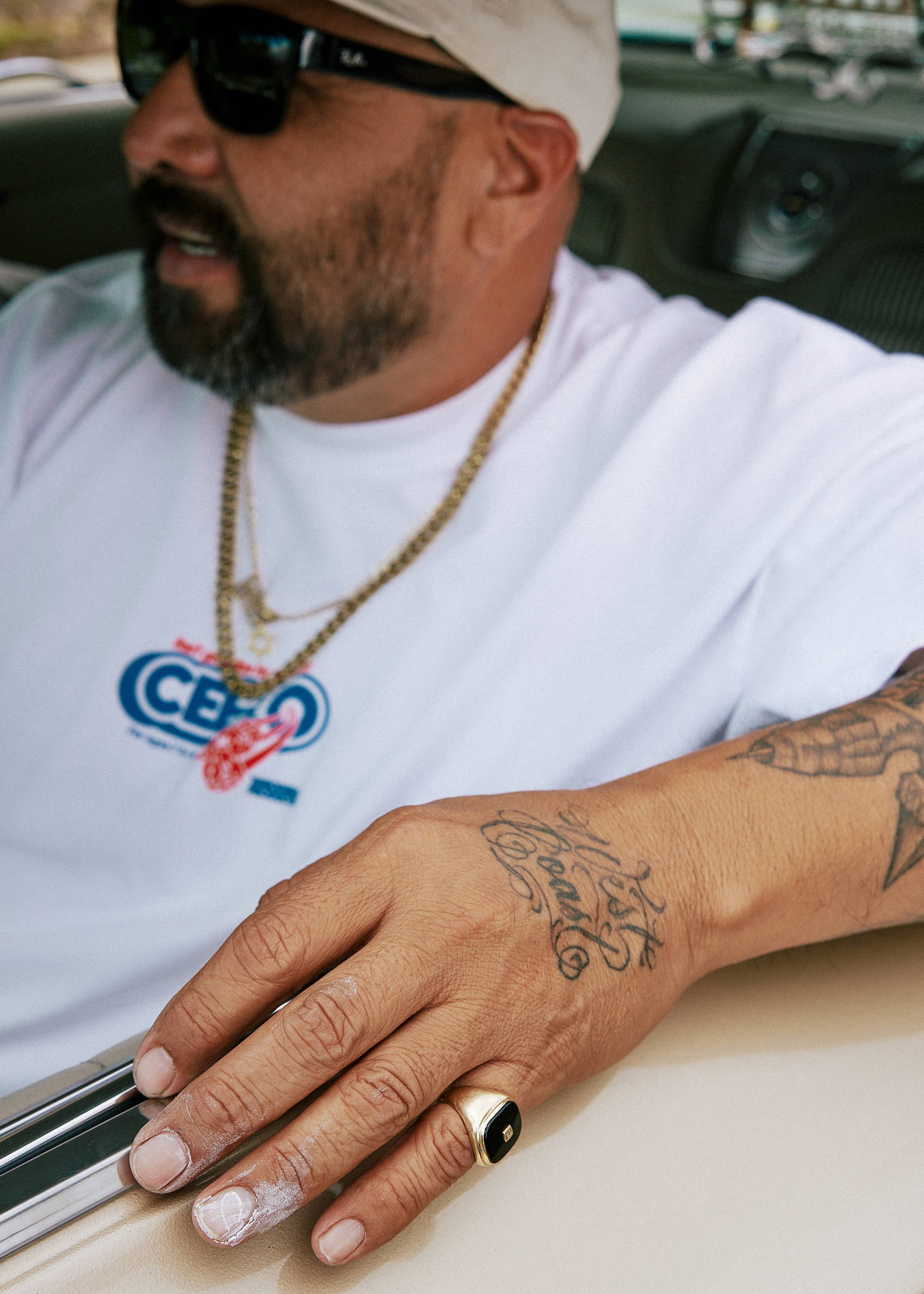 But when we asked the OG why he got into airbrushing, he didn't mention the potential of fame and fortune, instead simply stating he has a 'passion for colors' and how they're able to lift his spirits and make him happy. That's when we knew he'd be the perfect person to life-test our collab.
So naturally we gave Magoo the sneakers and a blank push cart to customize with Bodega and the GEL-MC PLUS™ shoe in mind, and traveled to the boardwalk at Venice Beach to reflect and celebrate the colorful hustle that got him to where he is today.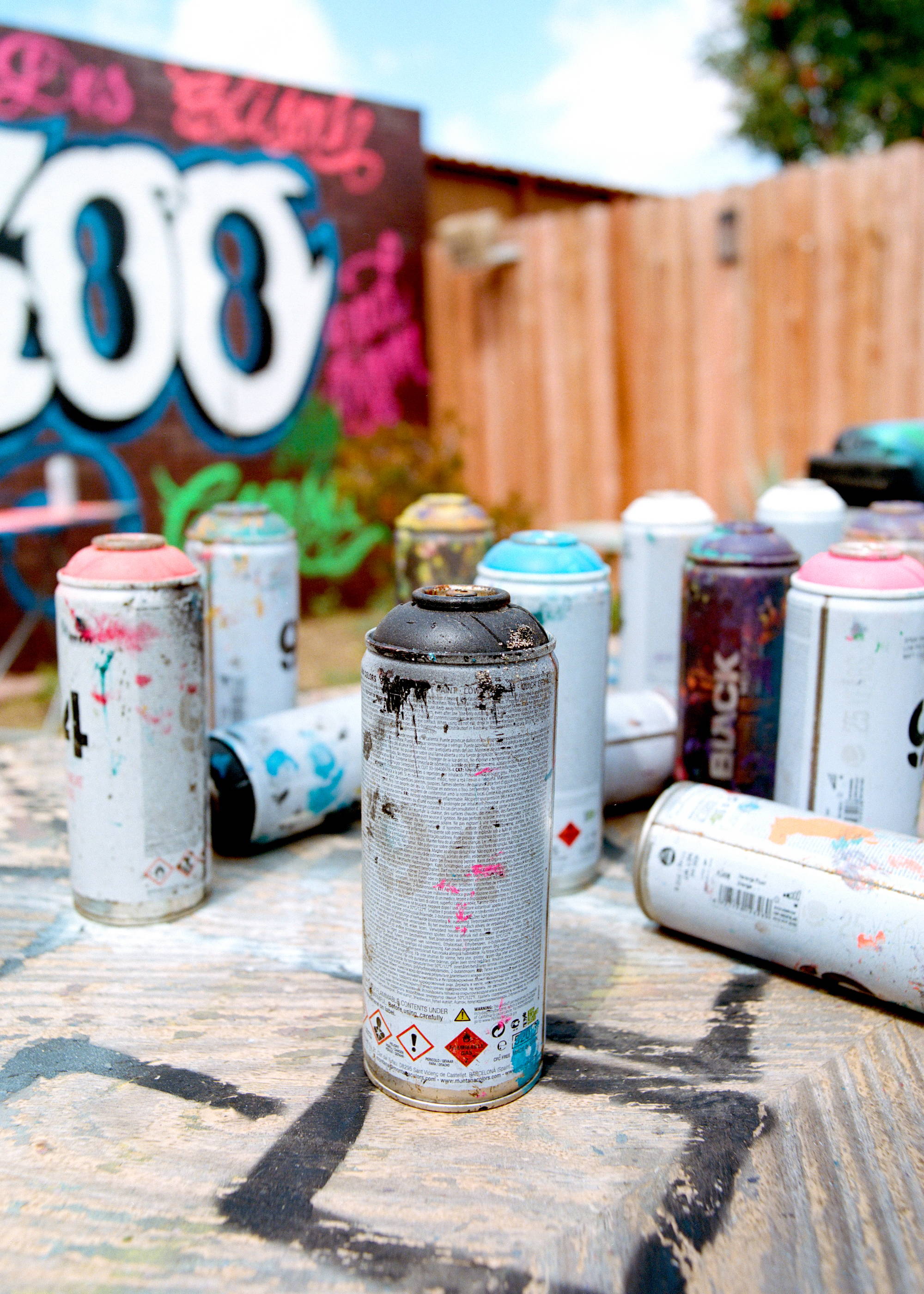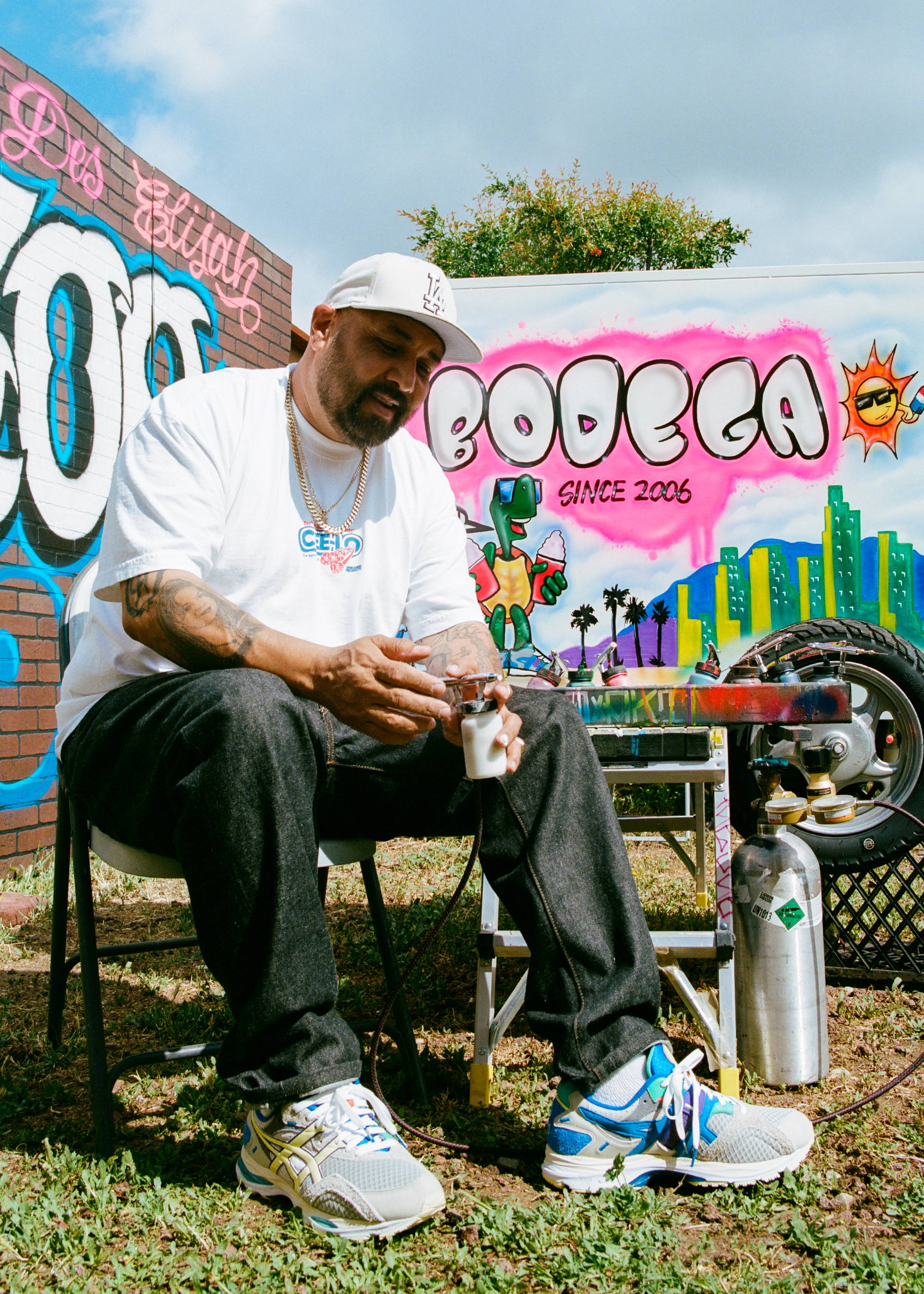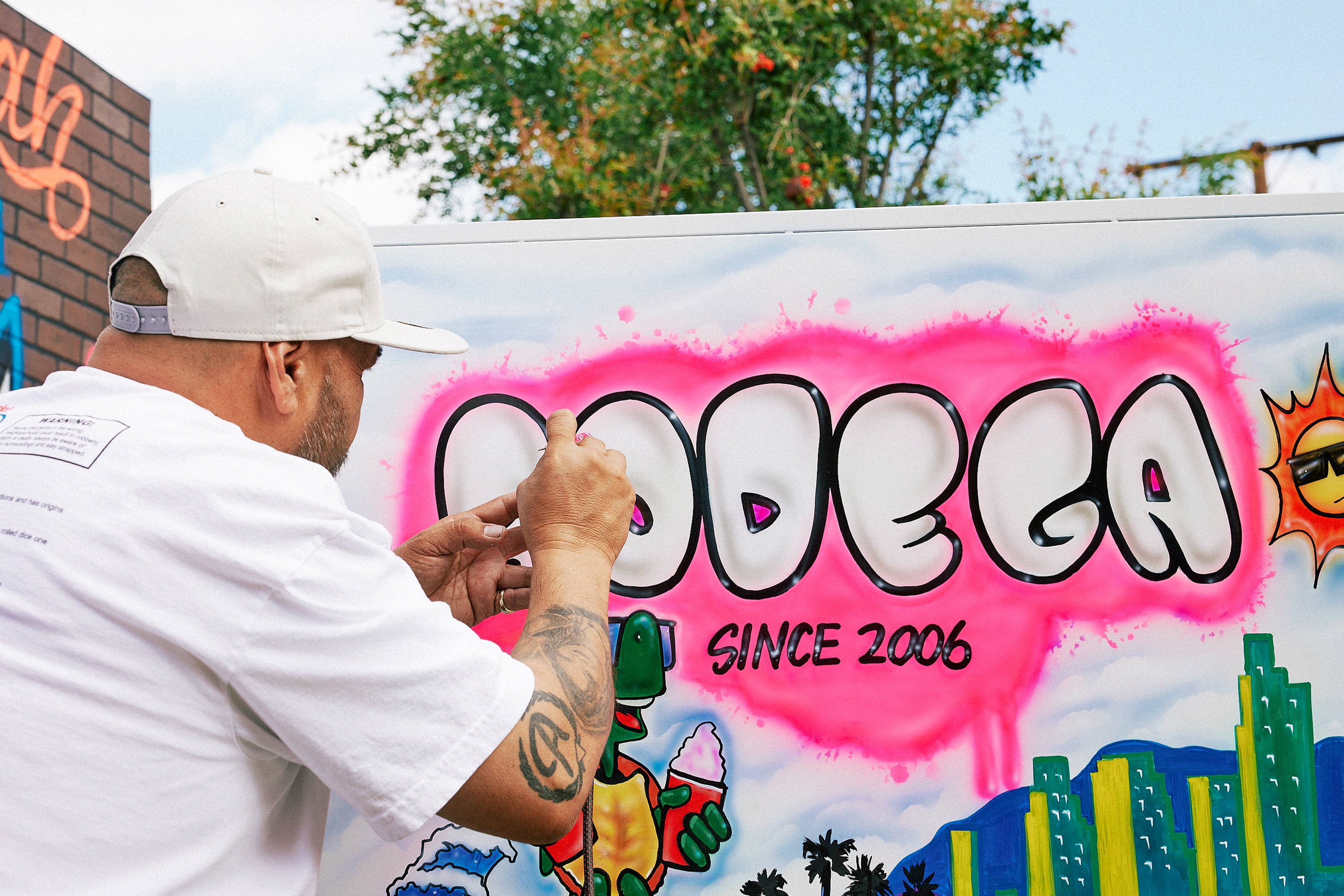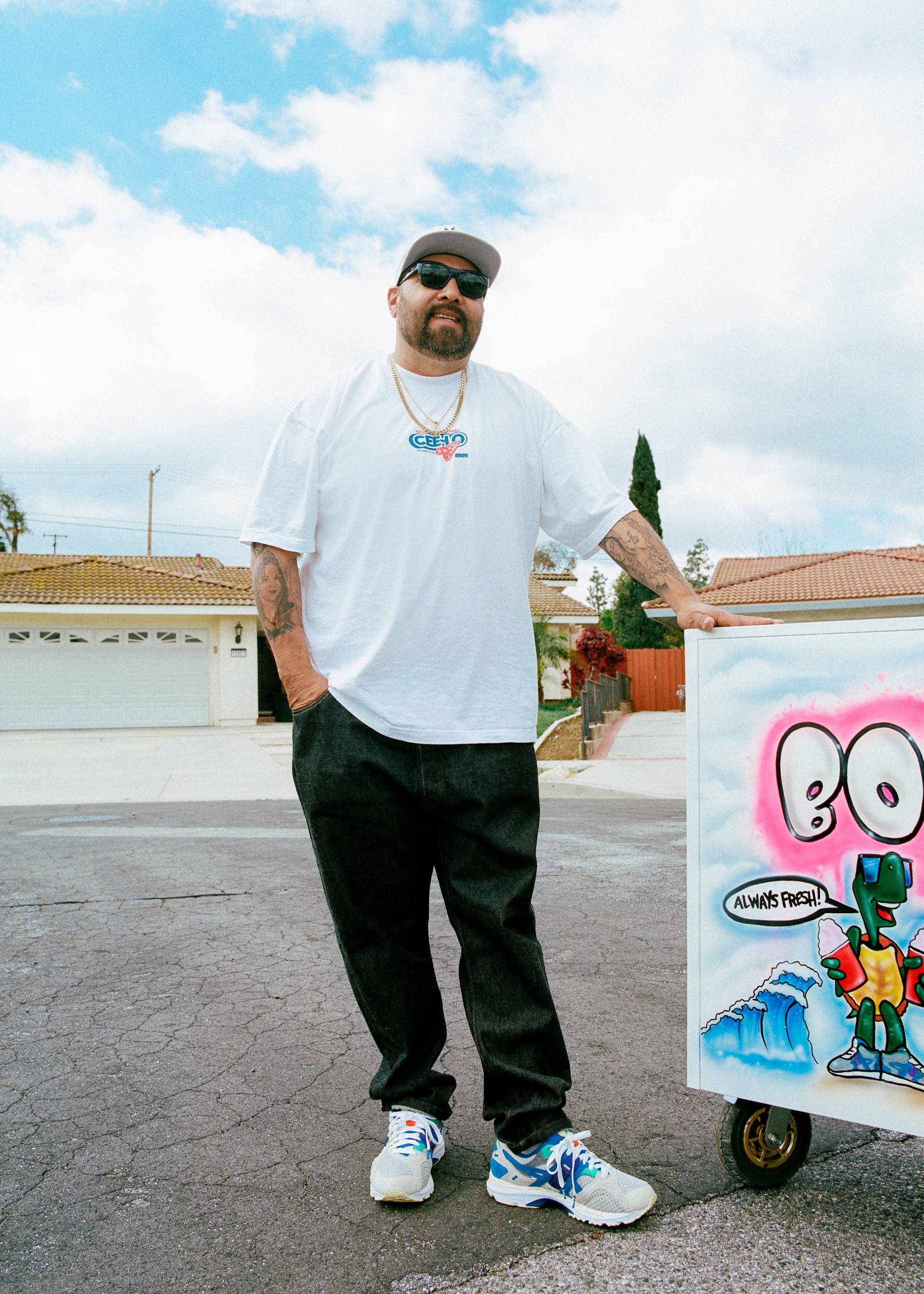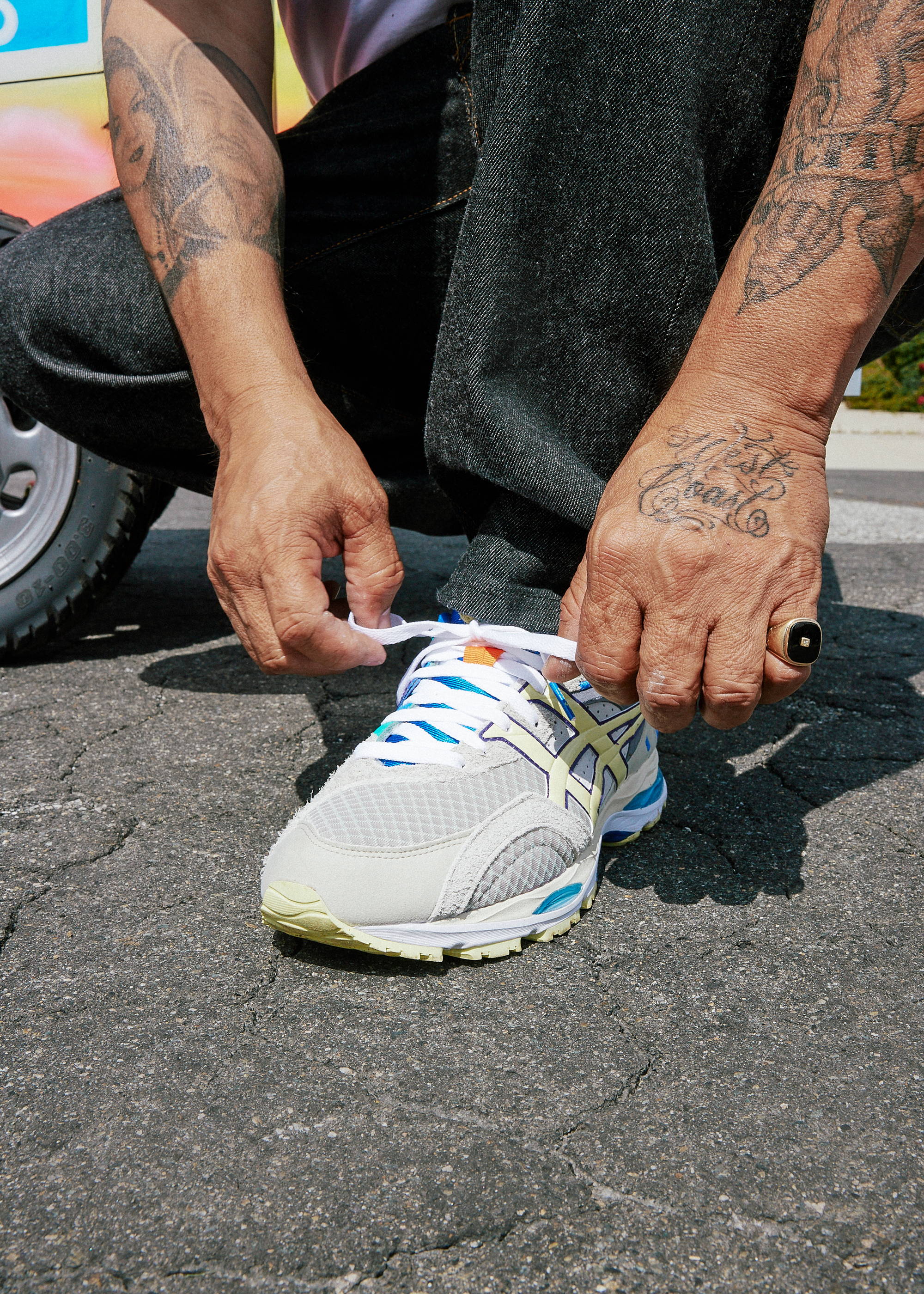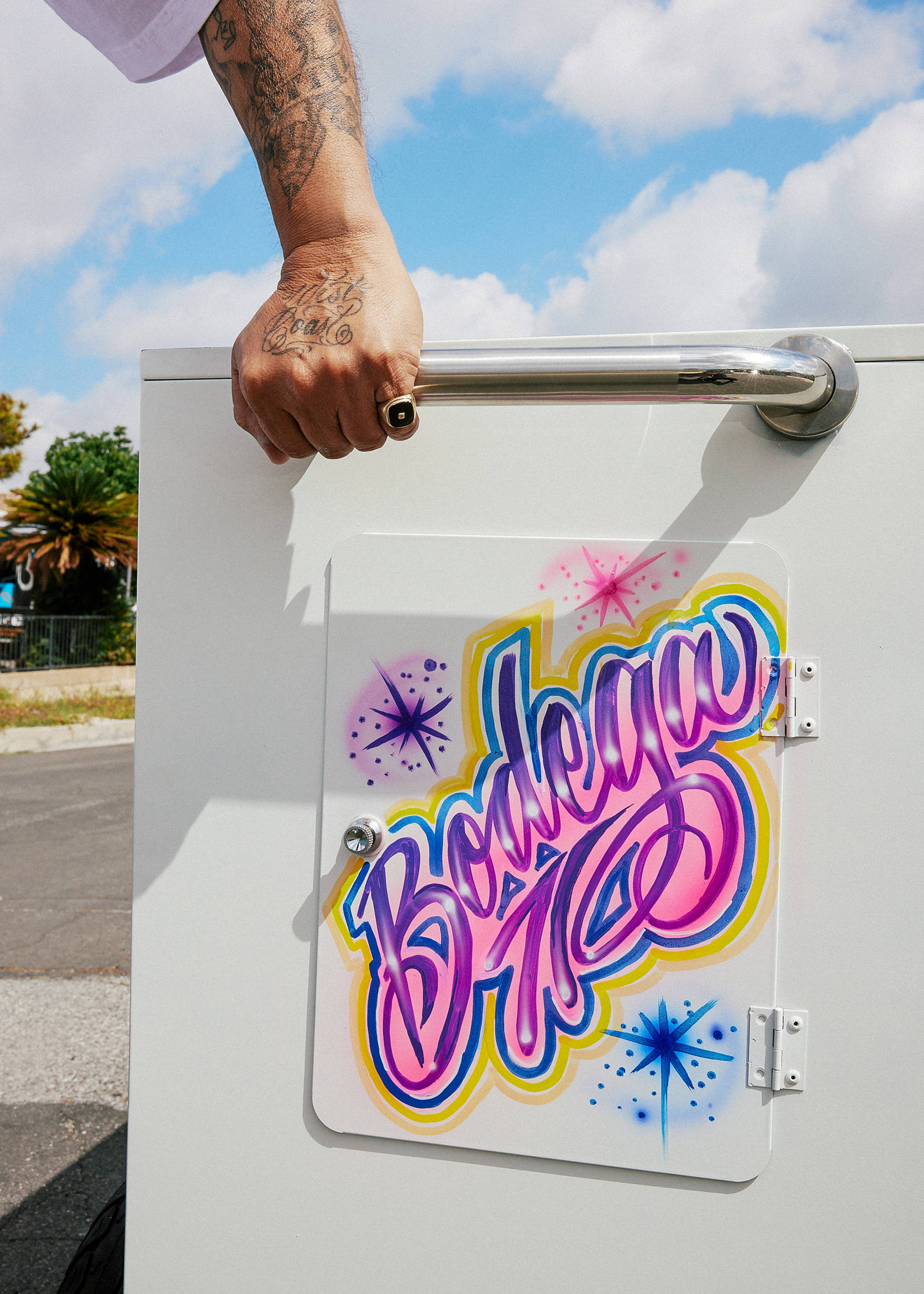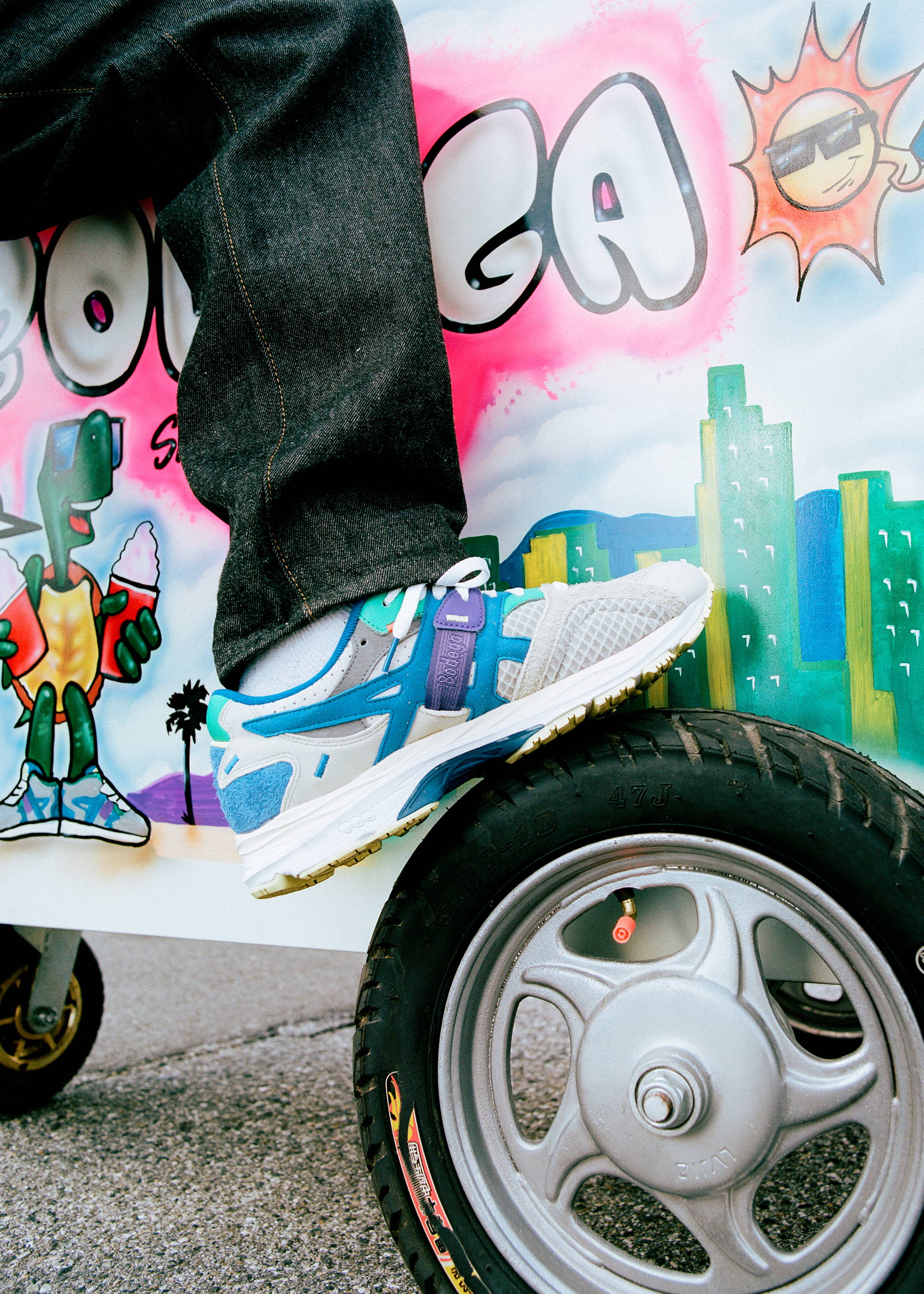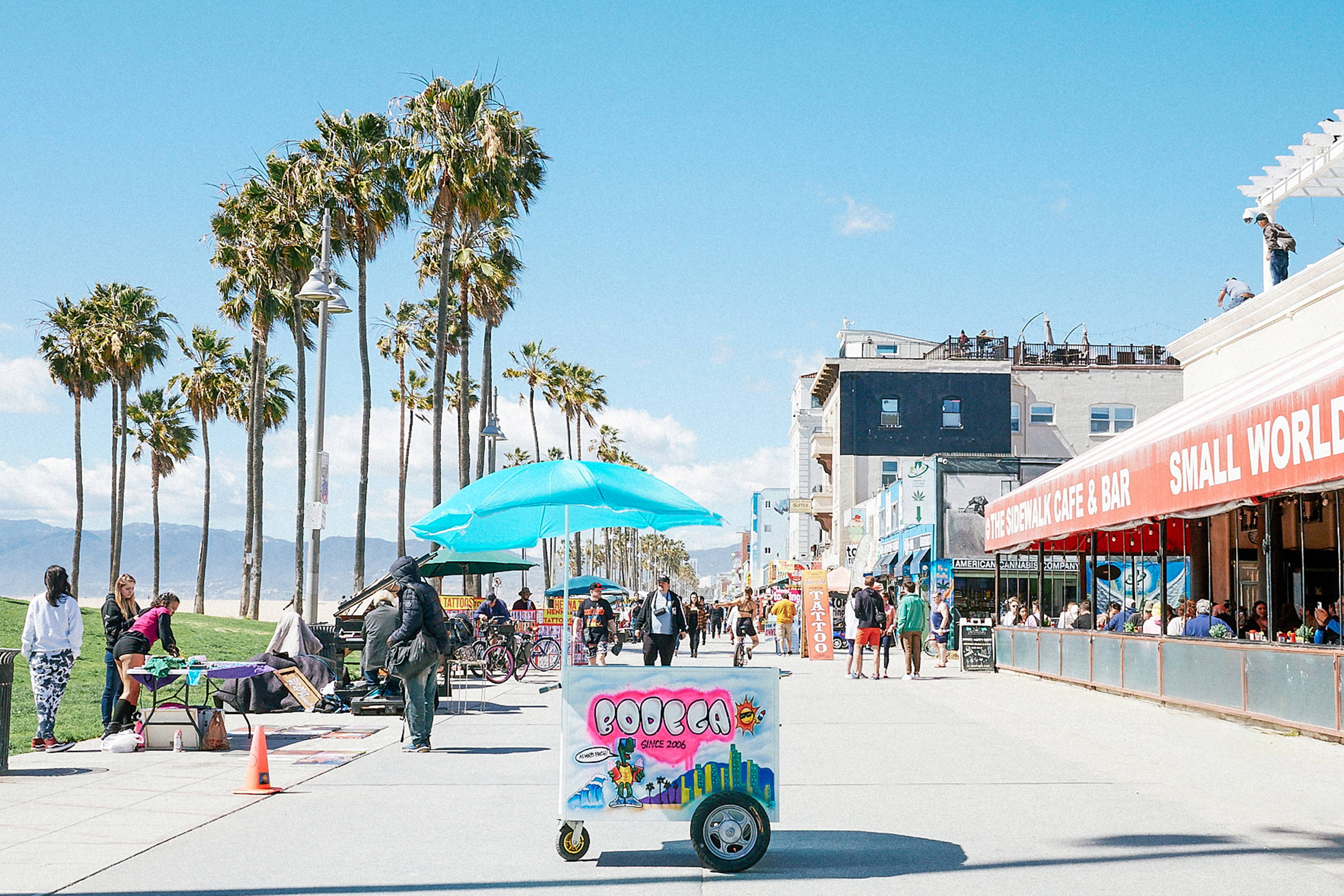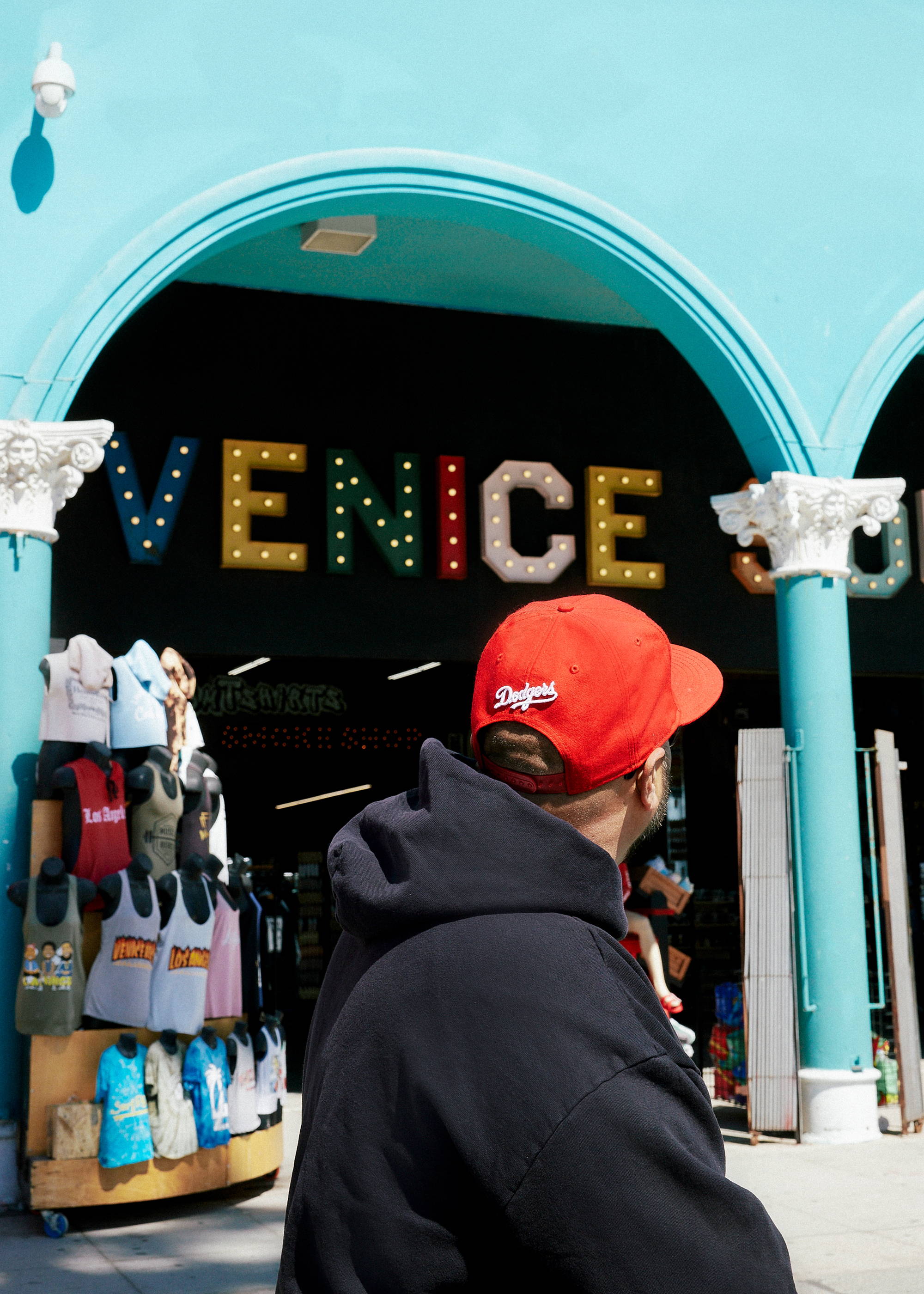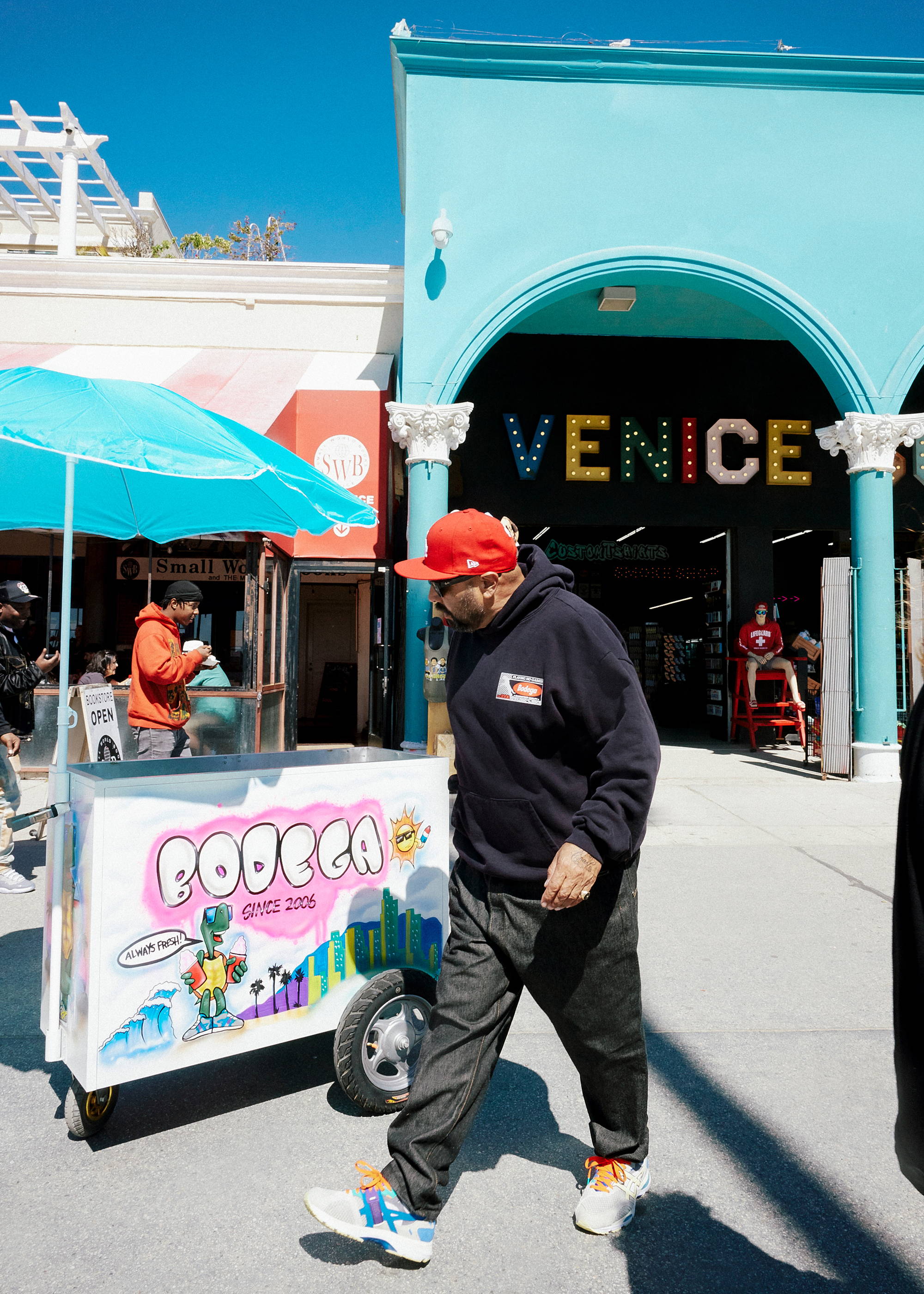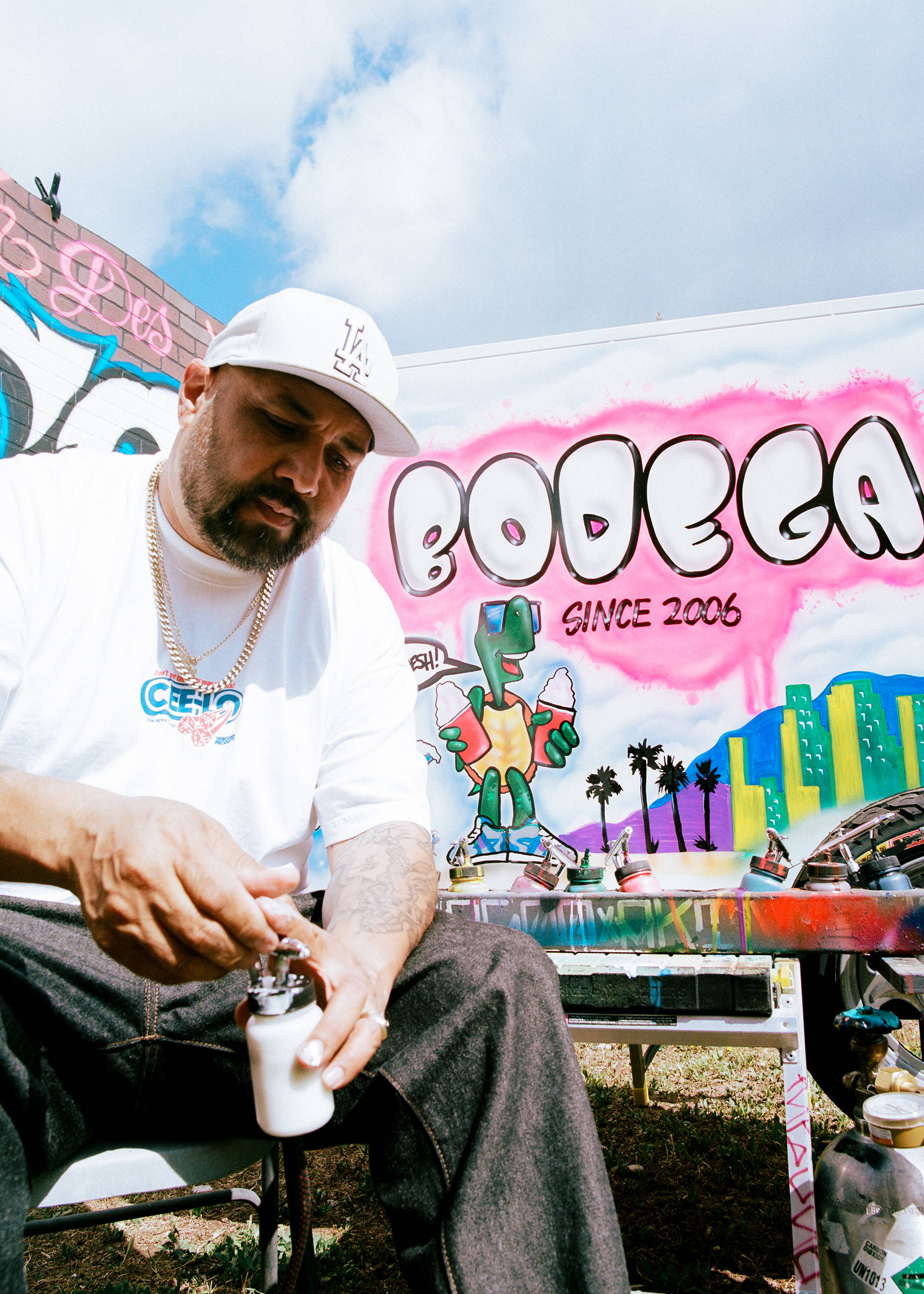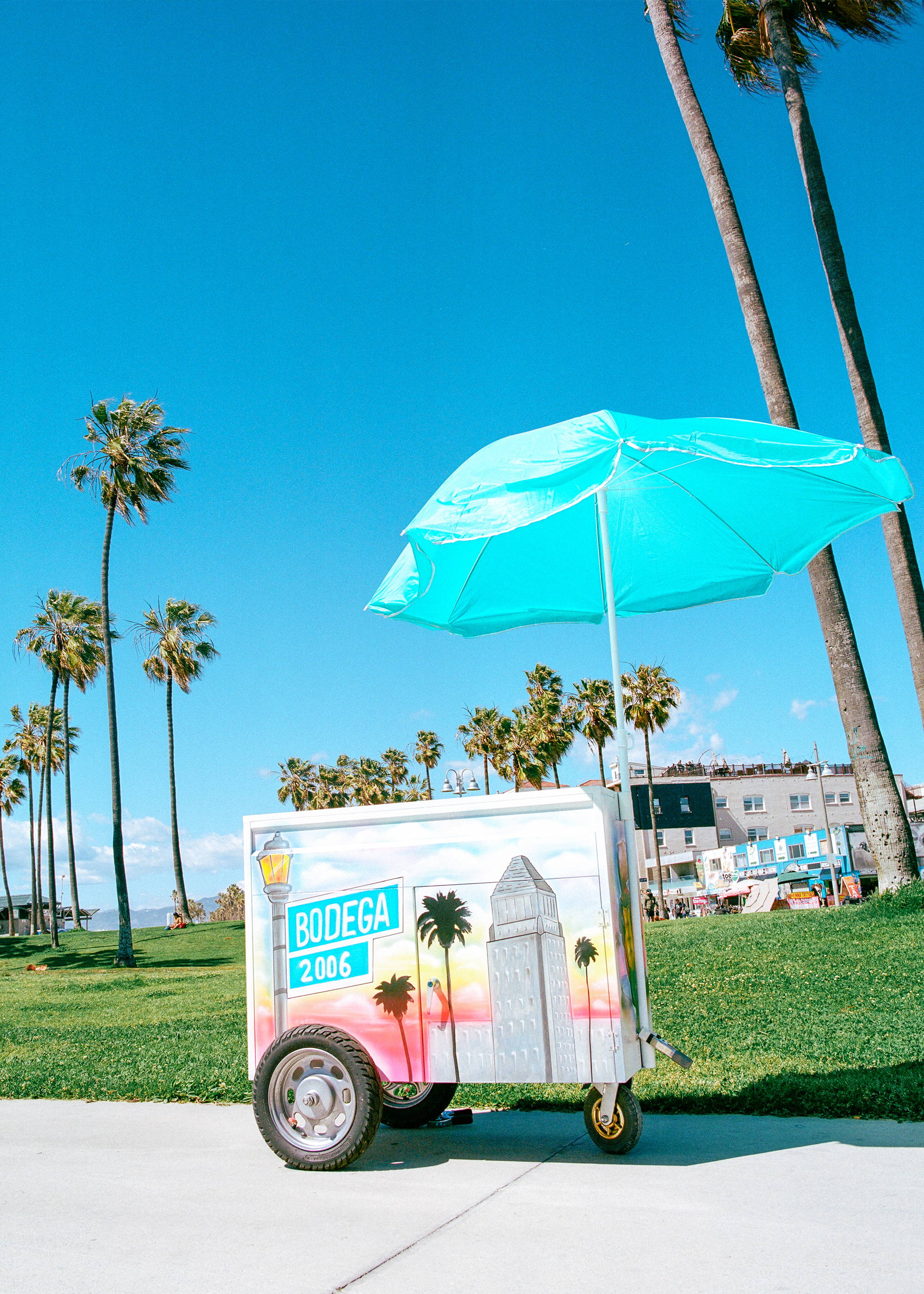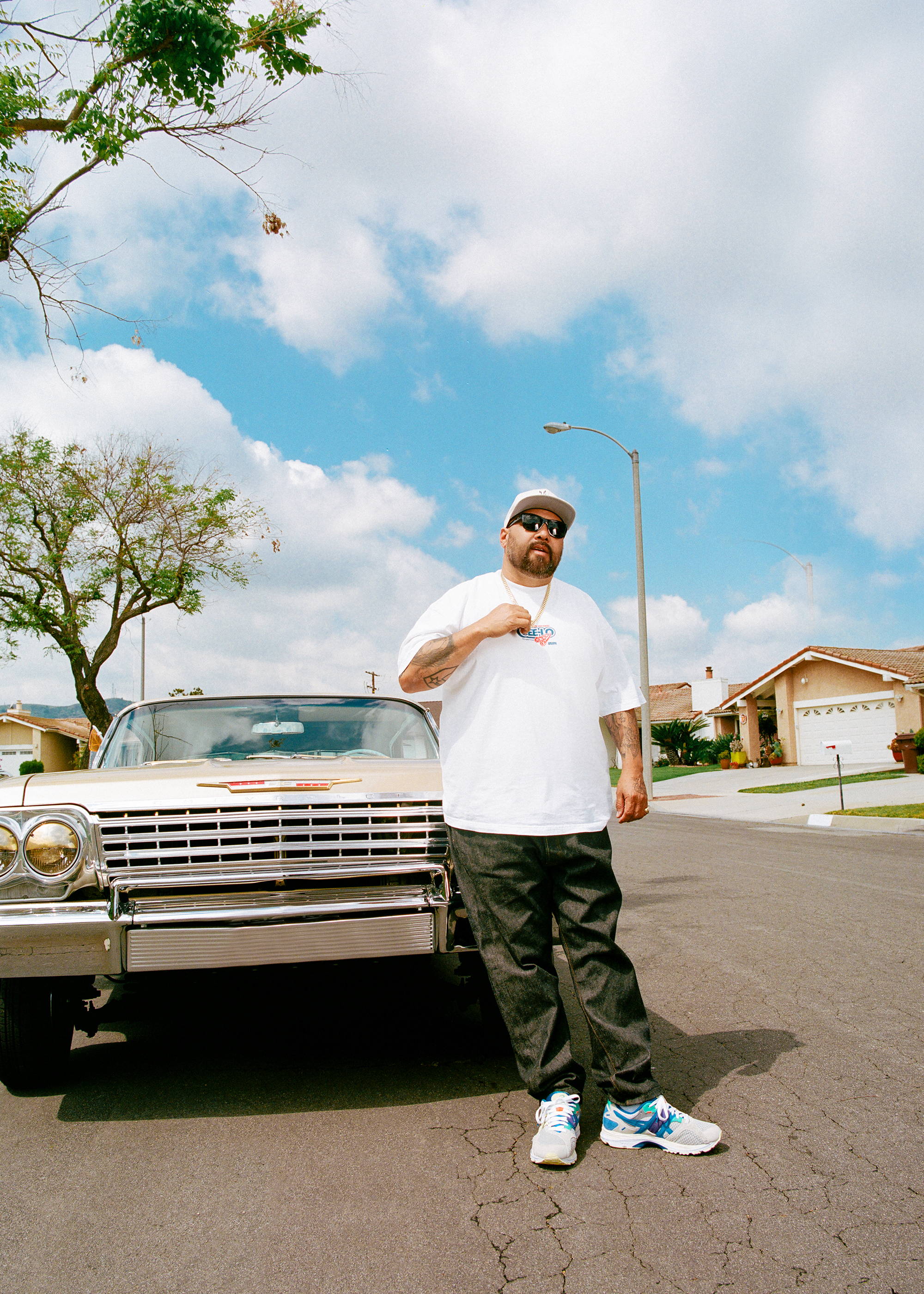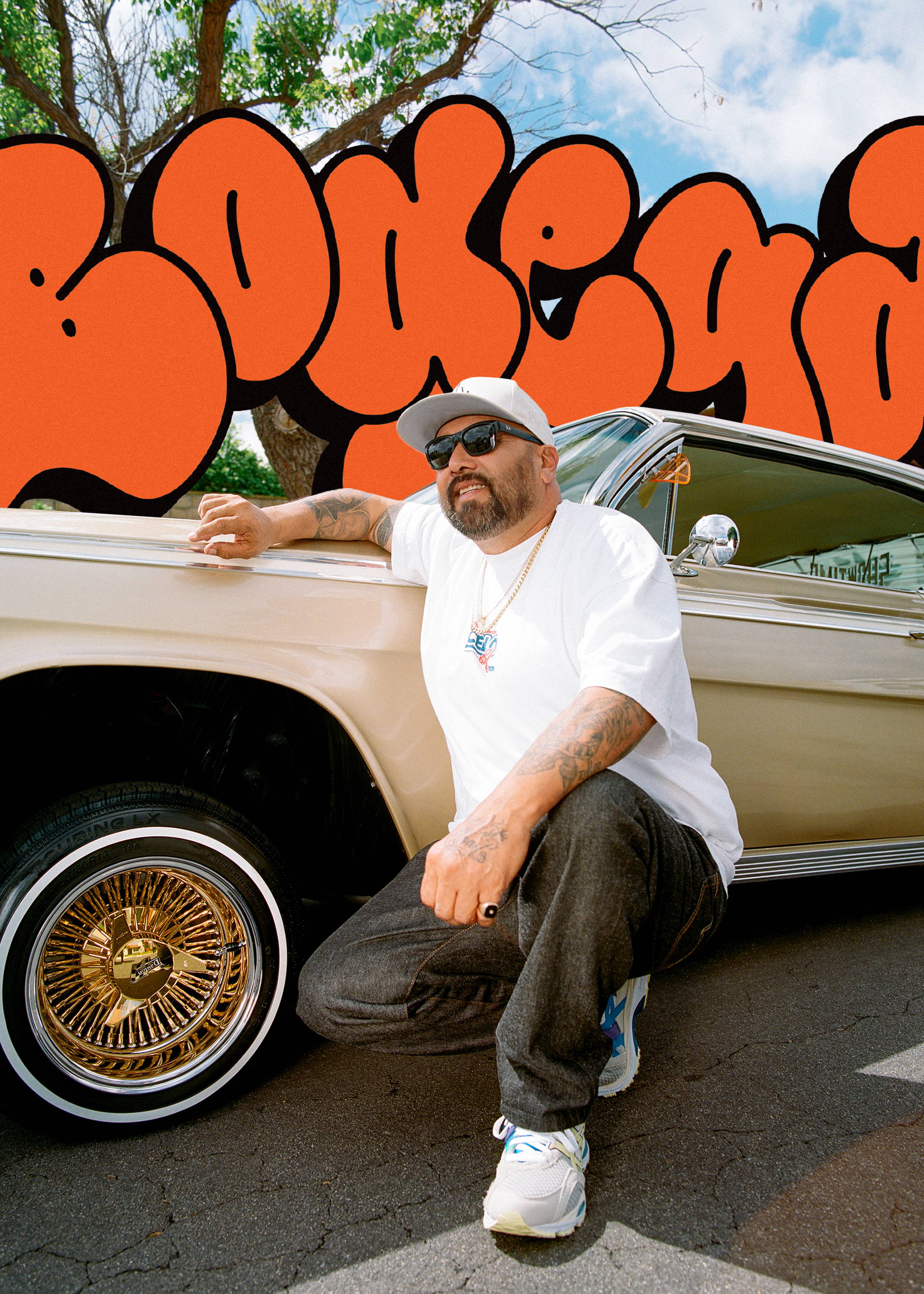 Photographer / Producer: Angella Choe @angellachoe
Video: Joey Breese @j_blueee
Photo / Lighting Assistant: Sean Russell @sean_andrew_russell
Video Assistant: Kat Nogueda @katnogueda
Video Editor: @springstpost

Release Info:
Friday, April 29, 2022
Available online at 12pm EST on a first come, first served basis.