The transformation of the GRID Azura 2000 under the aegis of Ever Ready is marked.
A design meant to excel in the comparatively controlled conditions of athletic training has been altered for the sake of true, all-purpose versatility of occasion and environment. Where a streamlined shape with an extreme lightweight design characterized the original prototype, an approach reflected in the mesh dominant material choices, the retooling leaves only the transparent mesh windows intact, replacing the rest of the original's mesh with suede and leather. This change carries over to the distinctive, aggressive overlay, which swaps nylon for pebbled leather. The more substantial physical construction simultaneously reins in the potential for catastrophic system overload resulting from heavy use demands placed on the lightweight frame inherent in the original prototype, while harnessing the true potential of the design, by providing more solid grounding for the energy generated by the streamlined silhouette. This change in perspective is also seen in the new colorway, which dispenses with the turn of the millennium, athletic futurism, for earth tones, greys and black, with the occasional vibrant accent. Instead of seeking to impose itself on its surroundings, this adapted form of the GRID Azura 2000 absorbs and responds to them. This new sense of self-assured adaptability goes down to the last detail, with custom packaging and multiple lace options.
Of course, it might be presumptuous to claim a state of ever readiness, when relying upon only one component. Accompanying apparel, a pullover hoodie with nylon zip pocket and classic nylon construction track bottoms stabilize the GRID Azura 2000 within a cohesive system.
After twenty years, the "lost shoe" of Saucony legend is found for good. The GRID Azura 2000 is no longer "out there," no longer a curiosity. On April 8th, 2020, the GRID Azura 2000 is ready for the future: only at Bodega.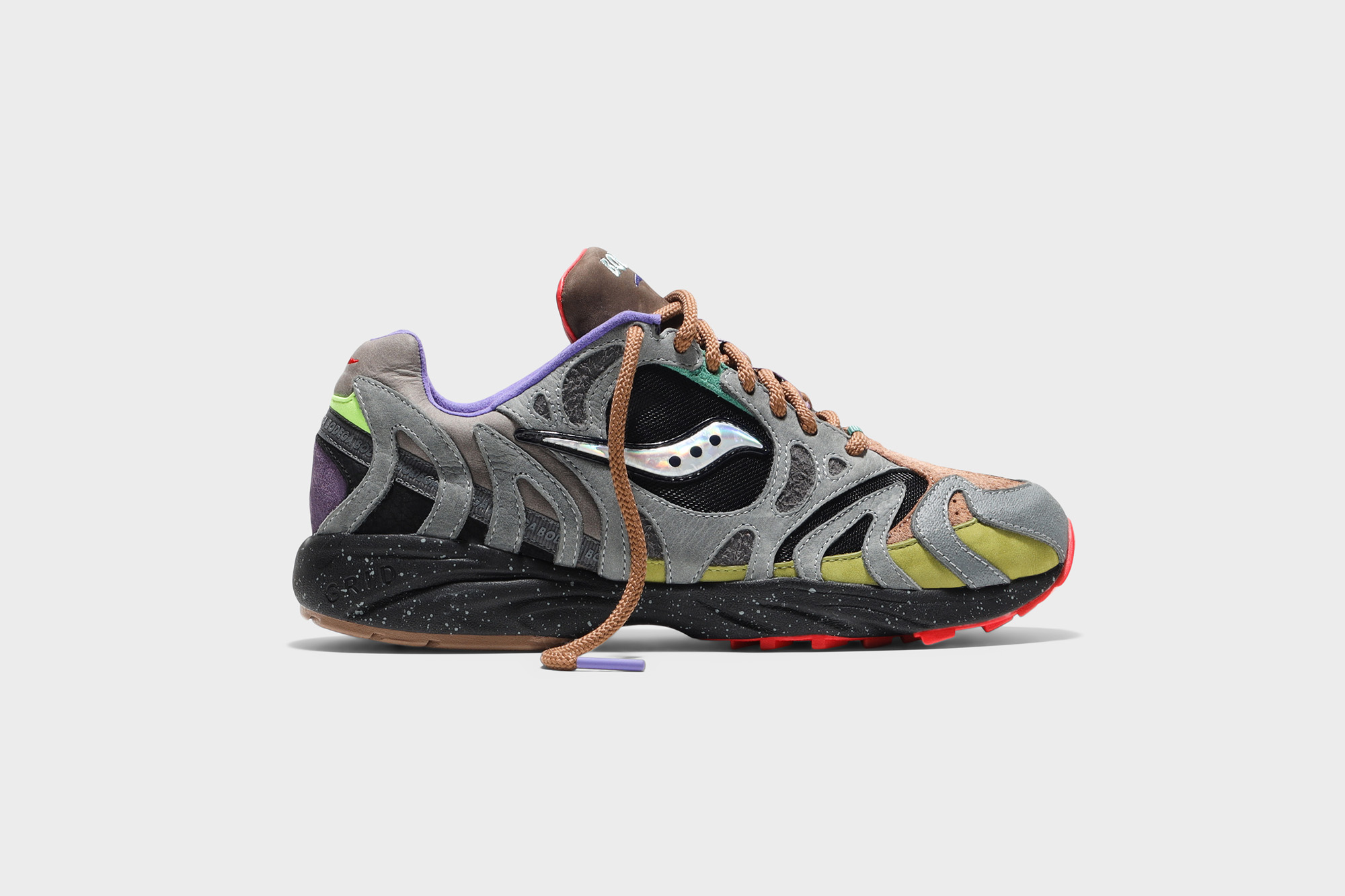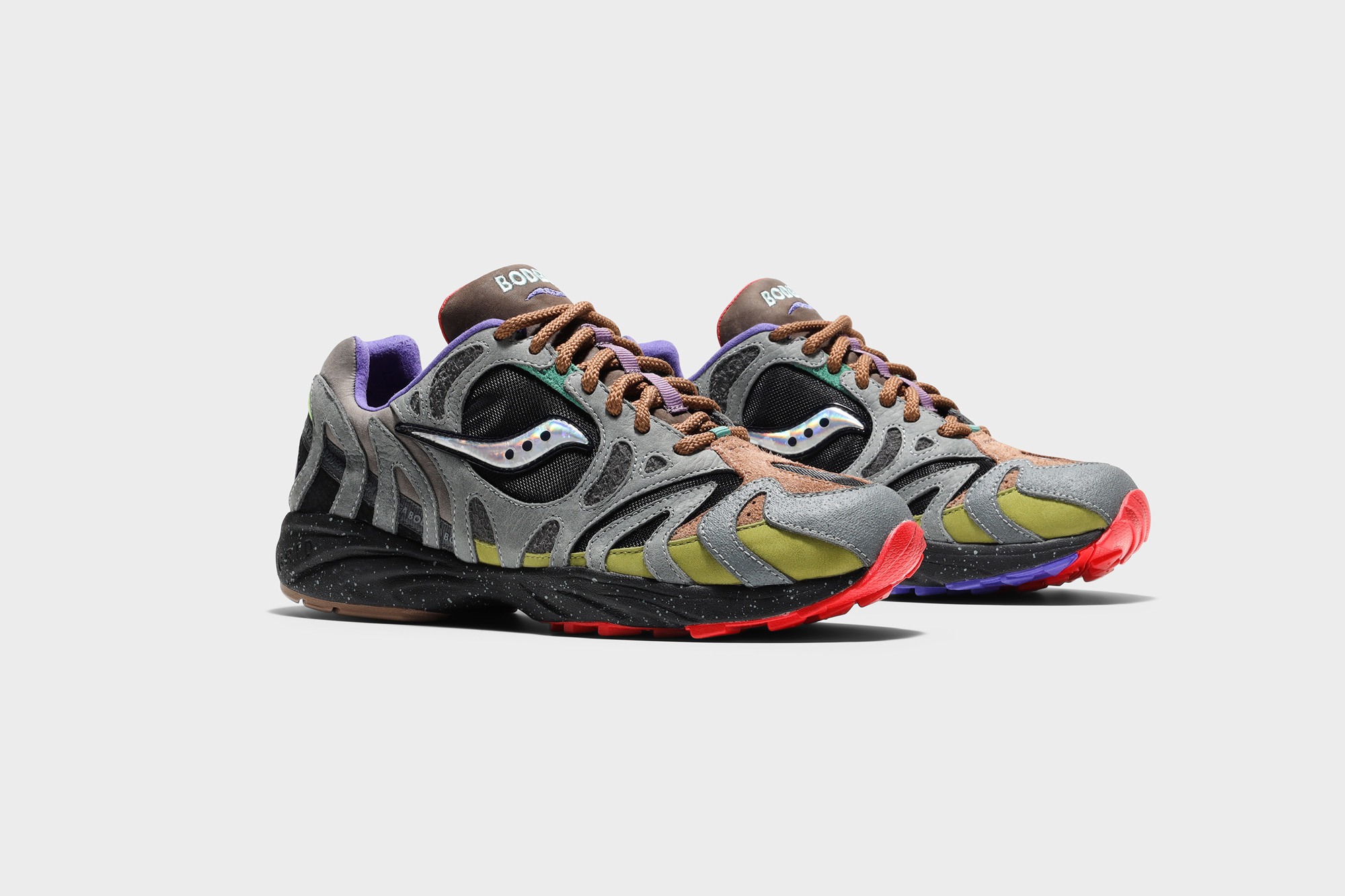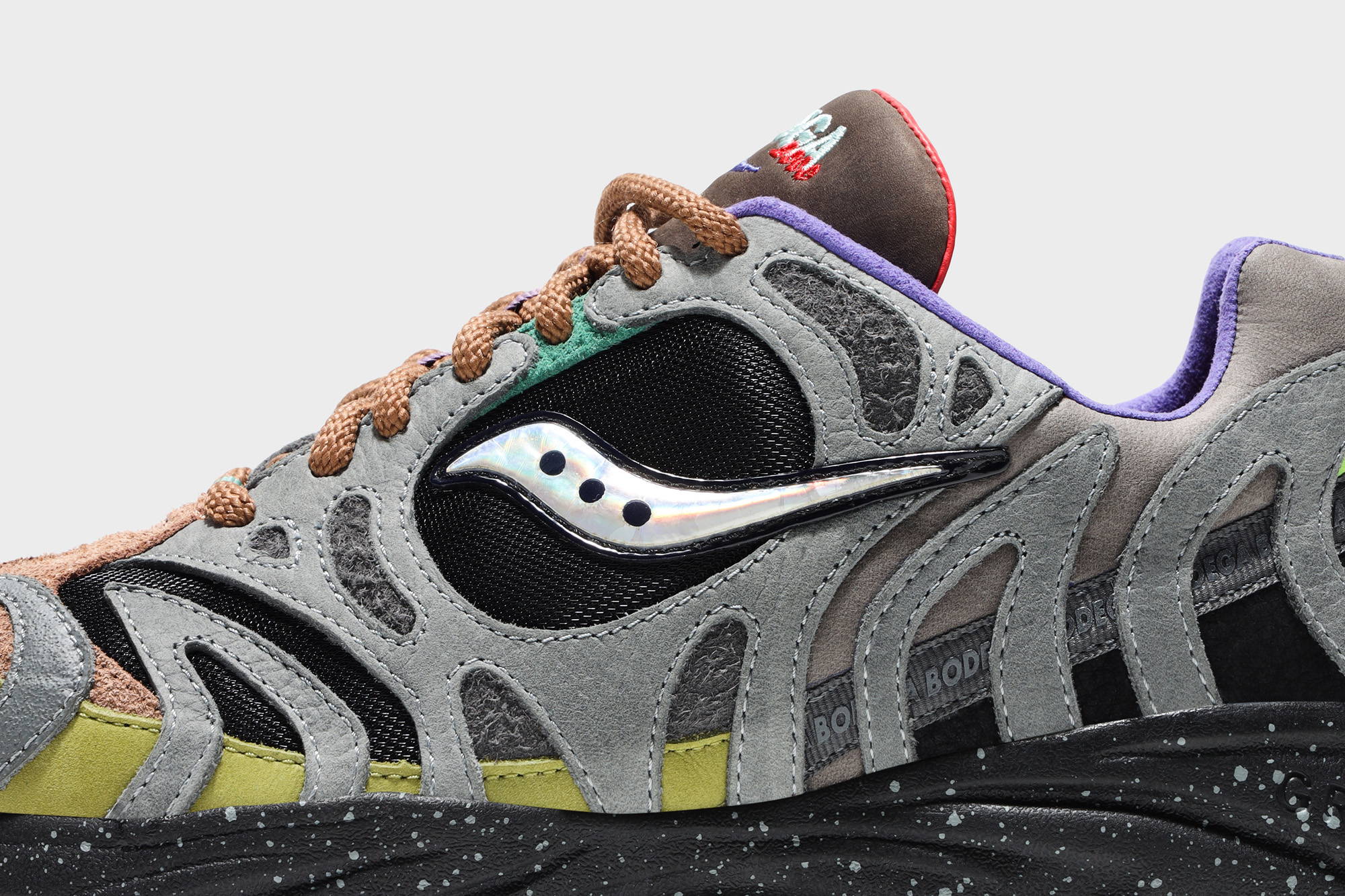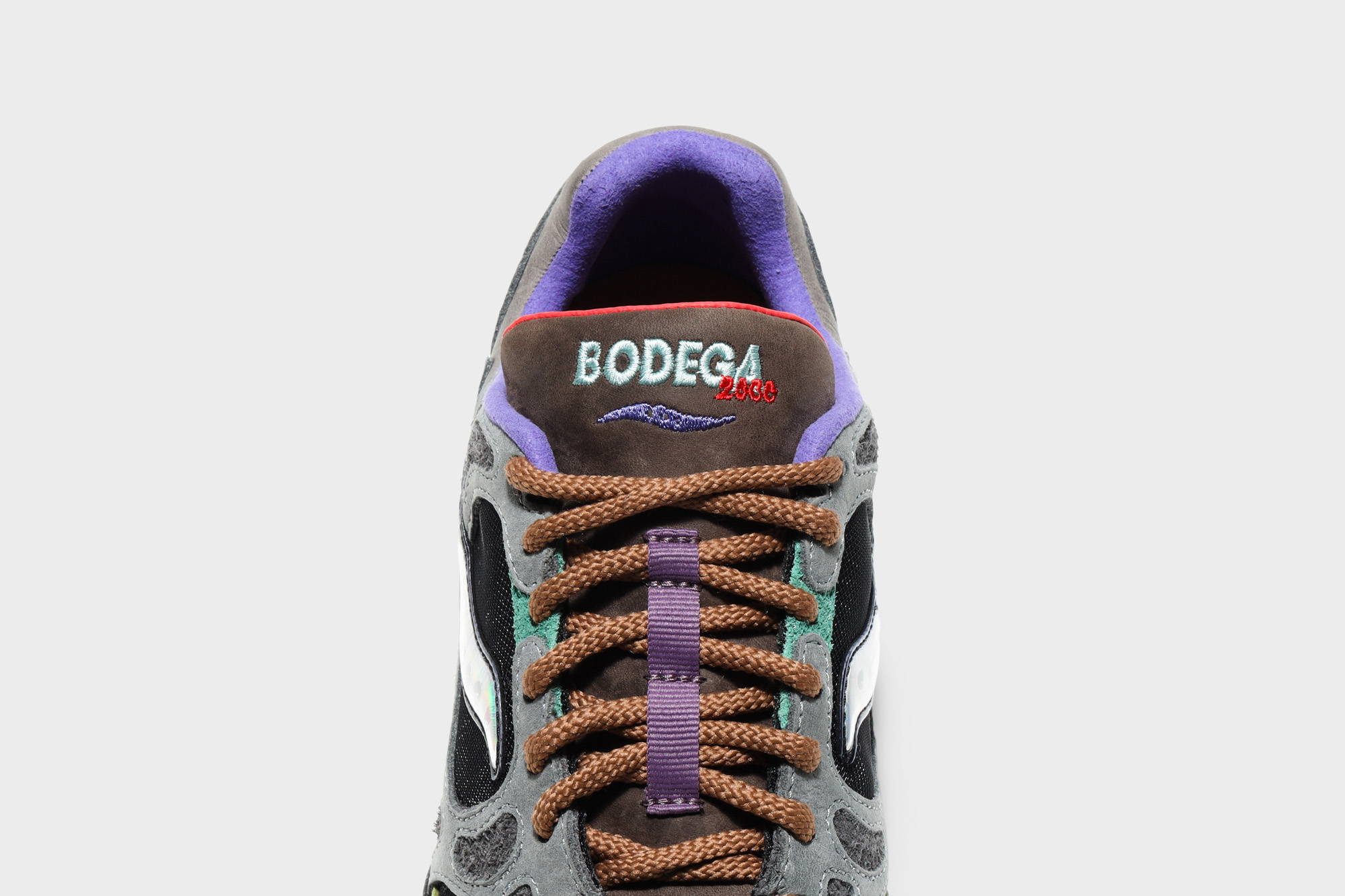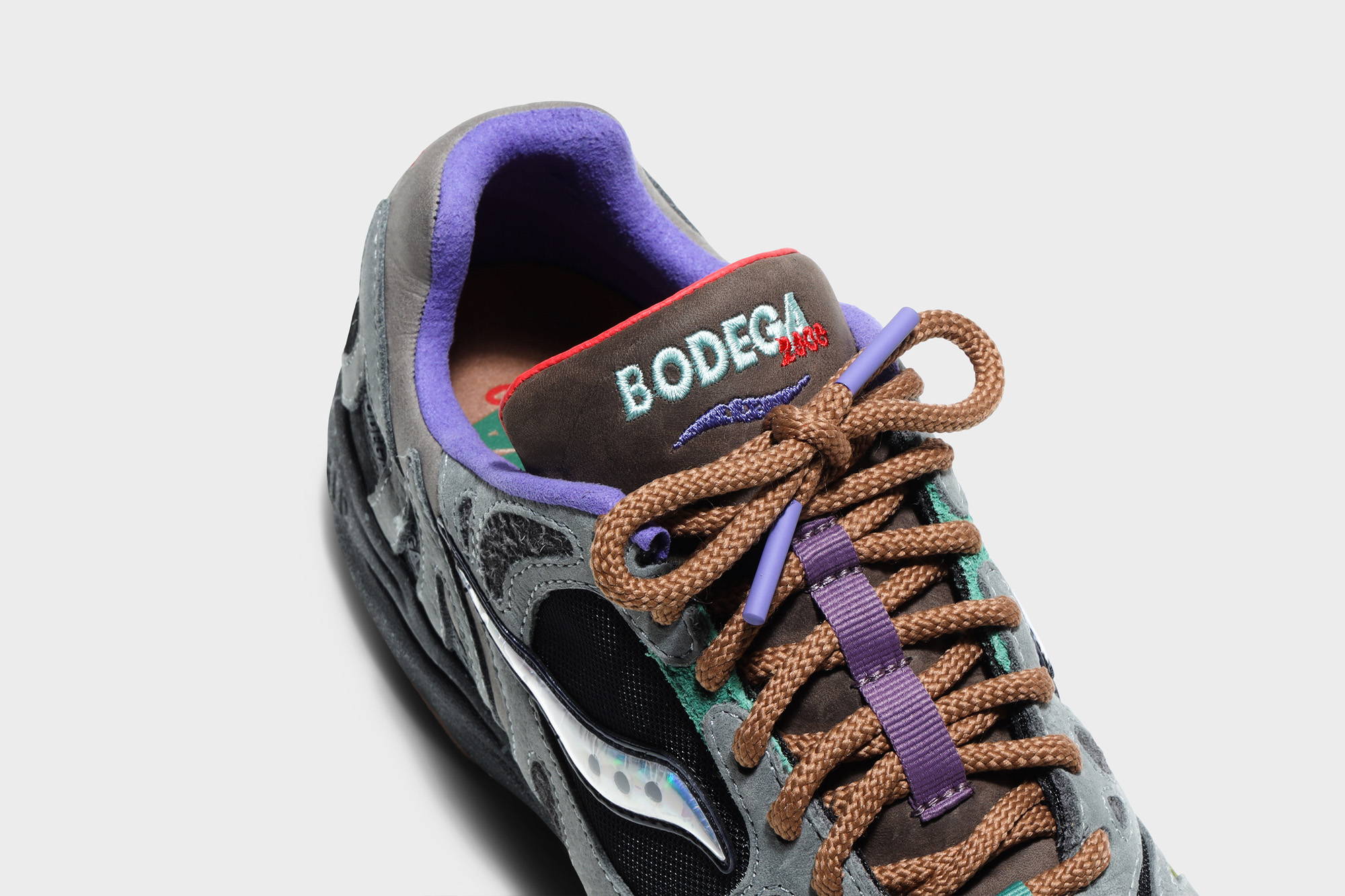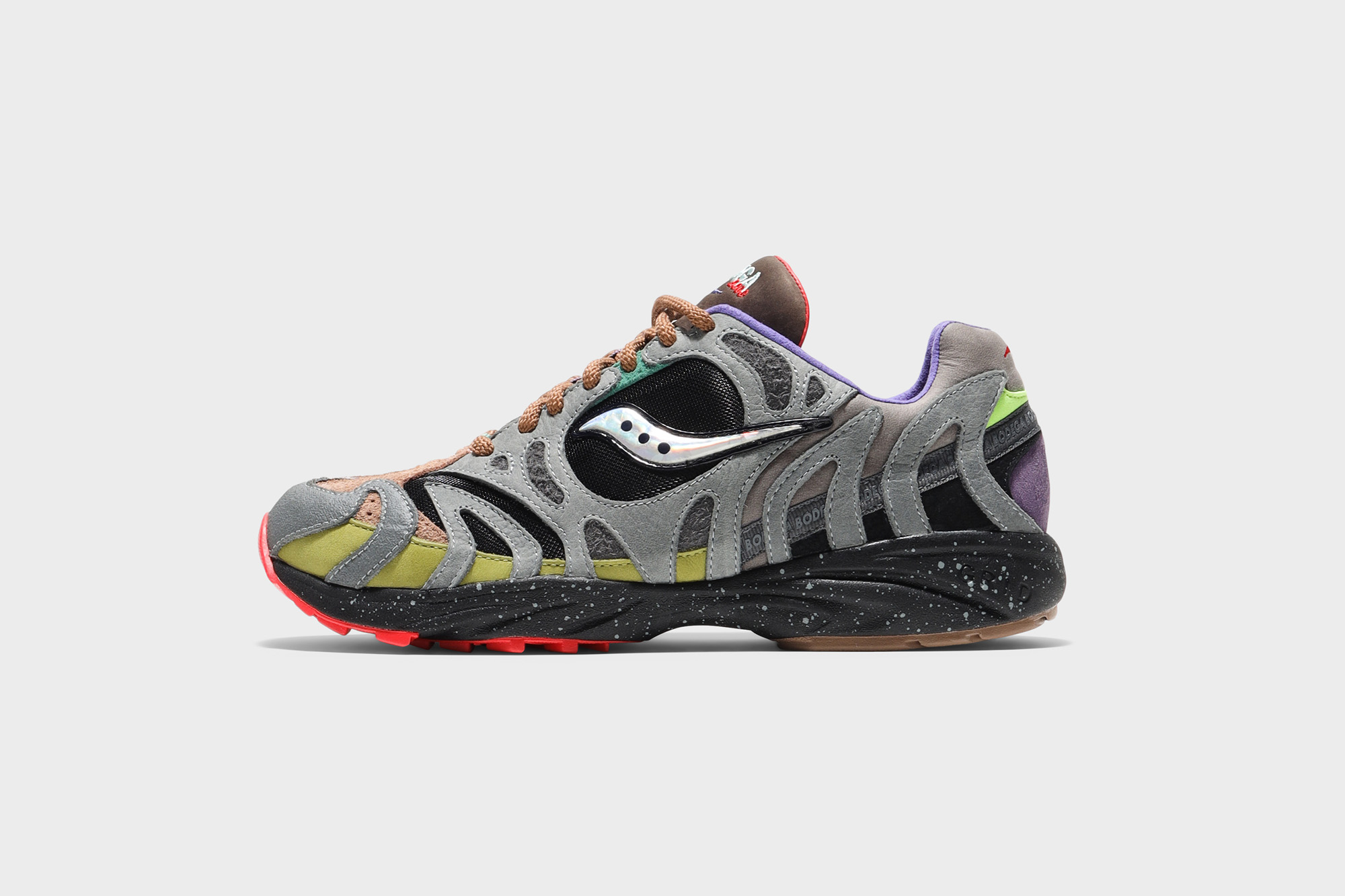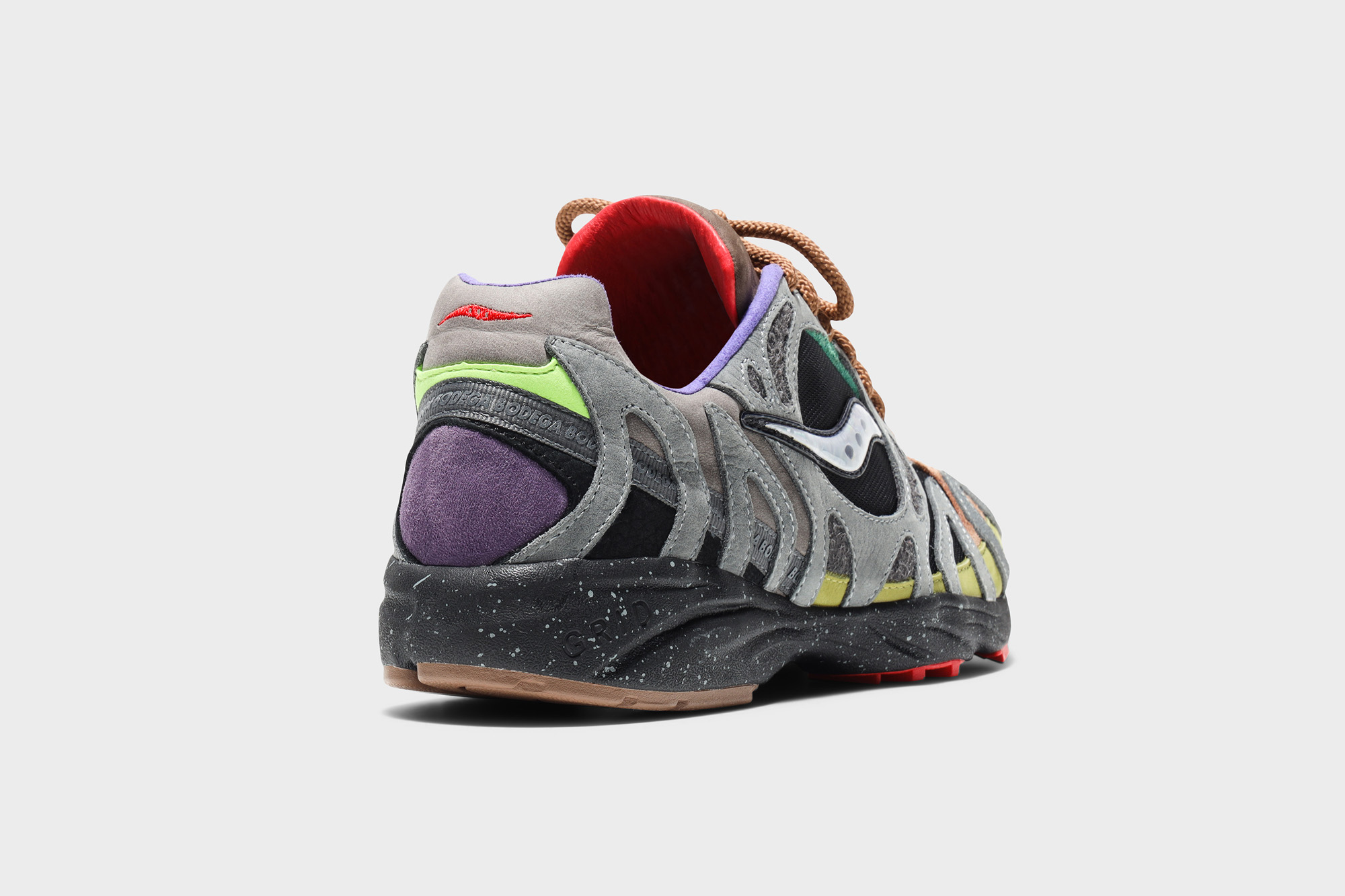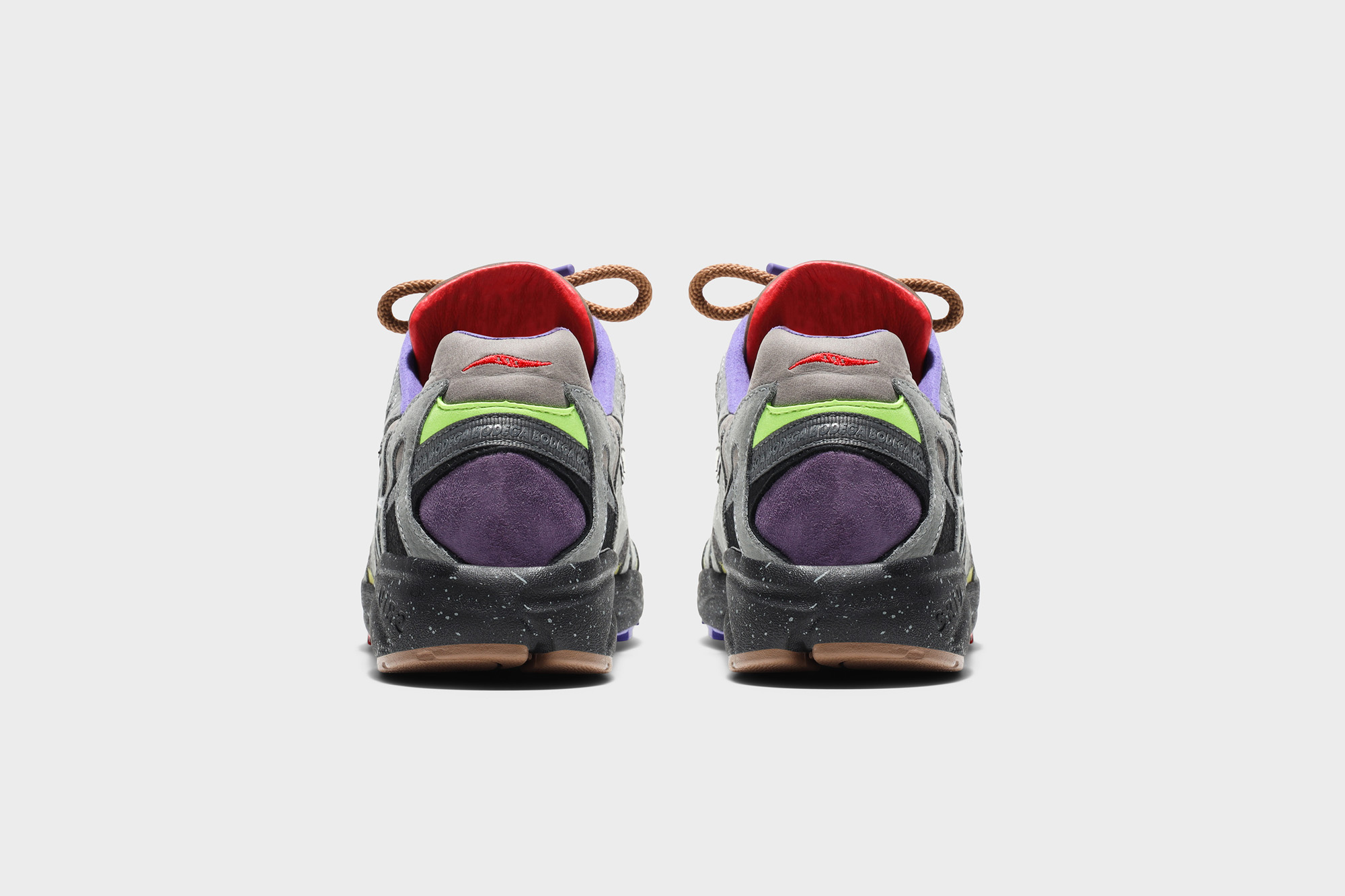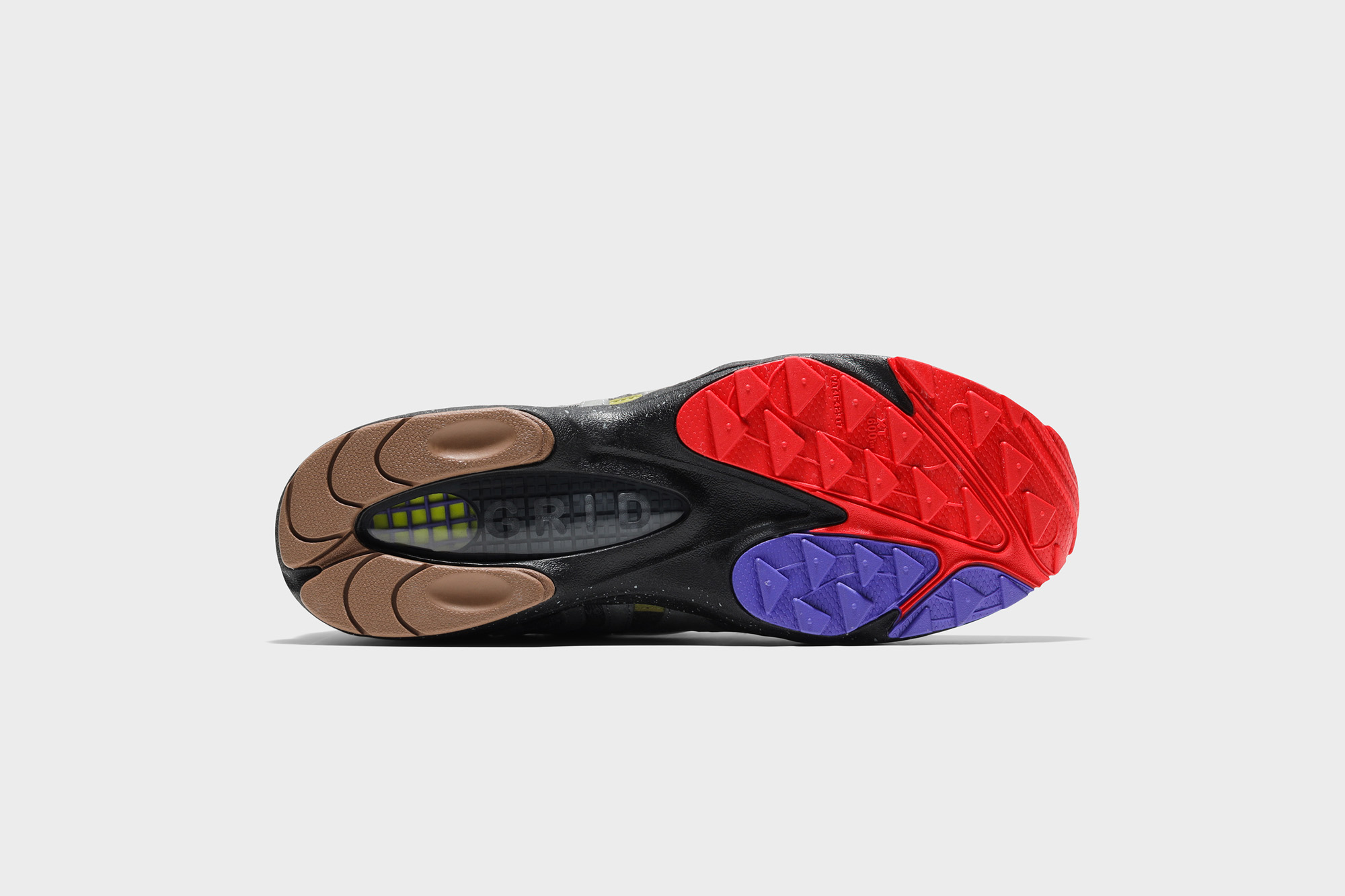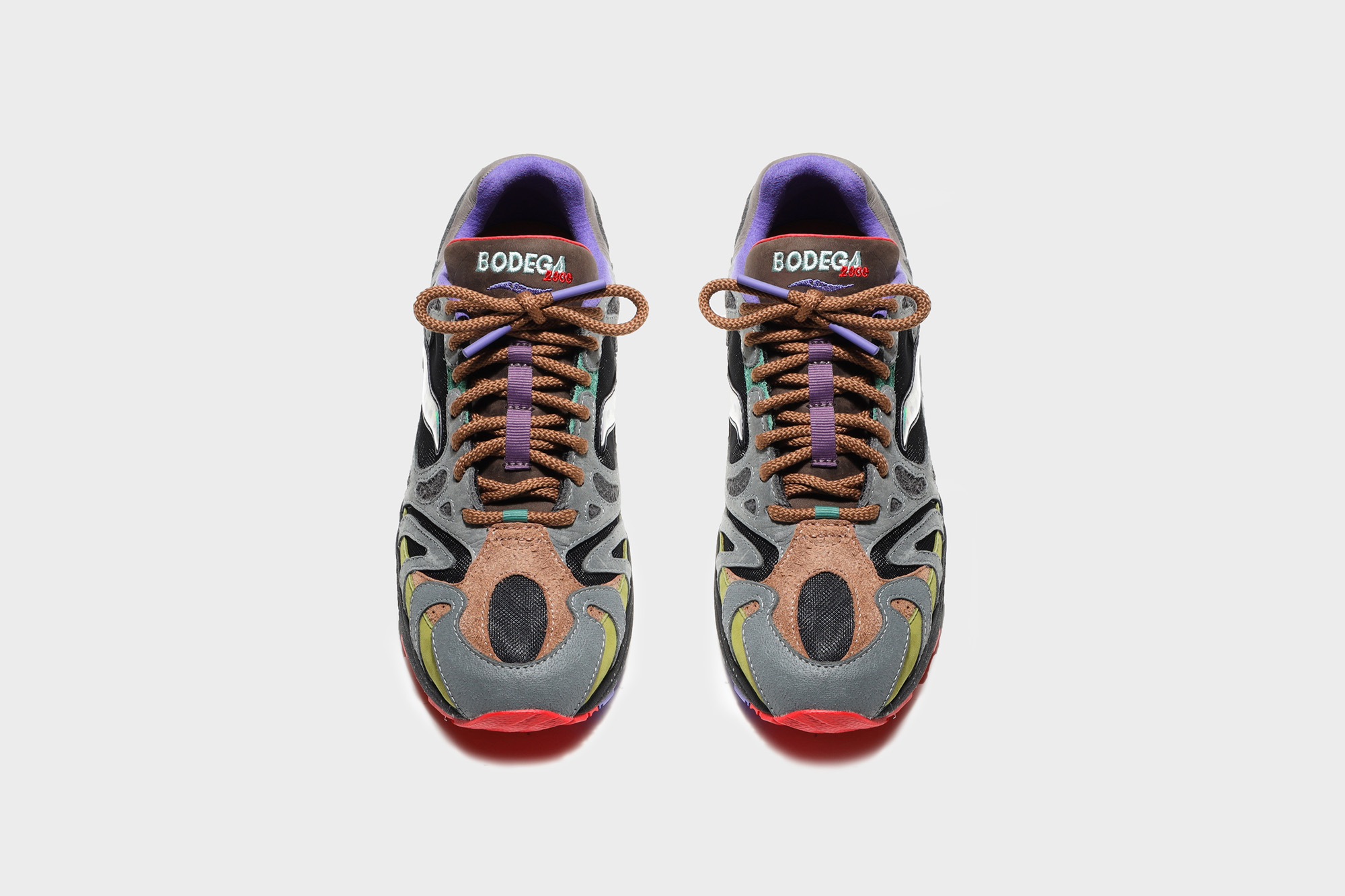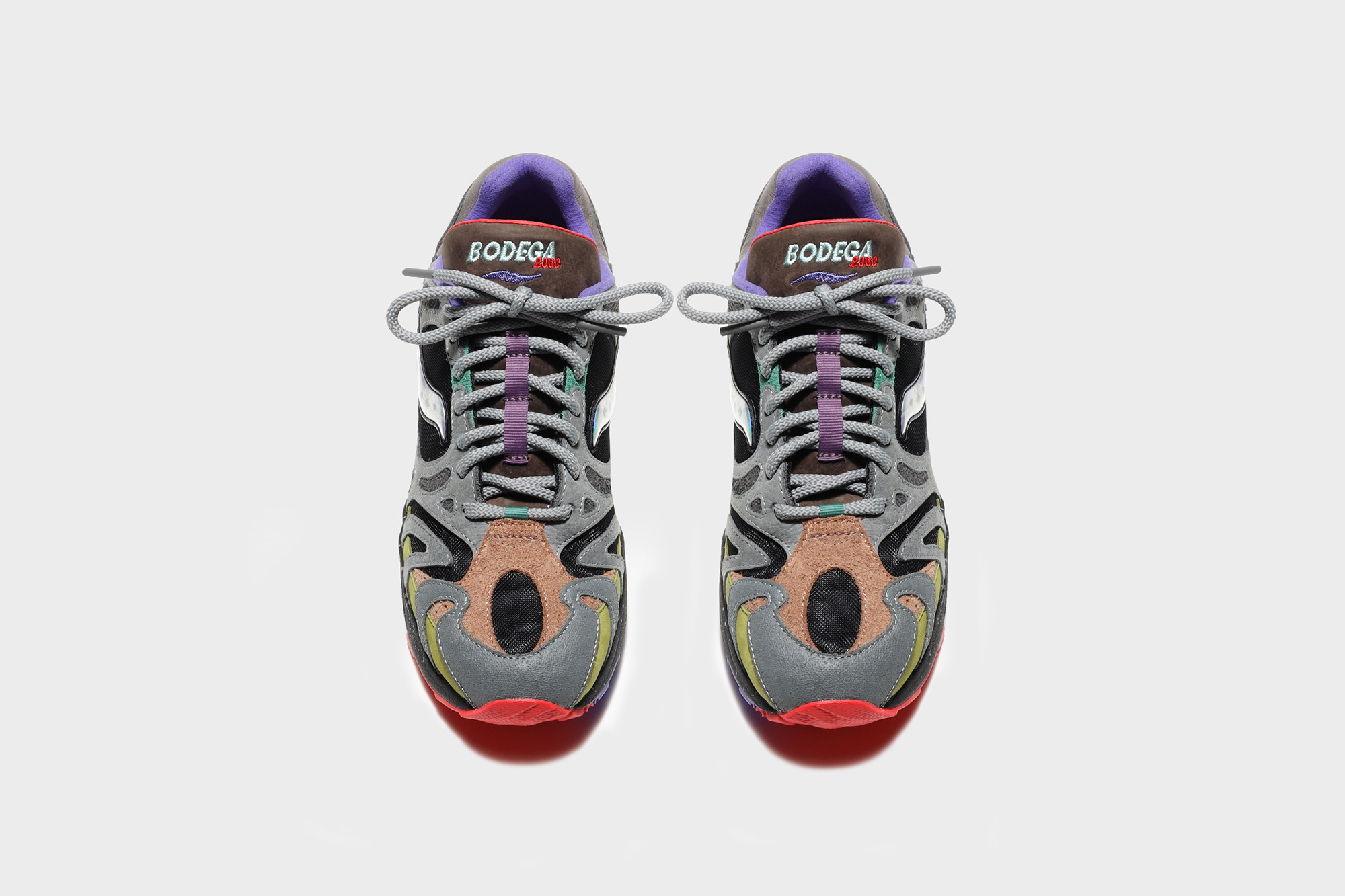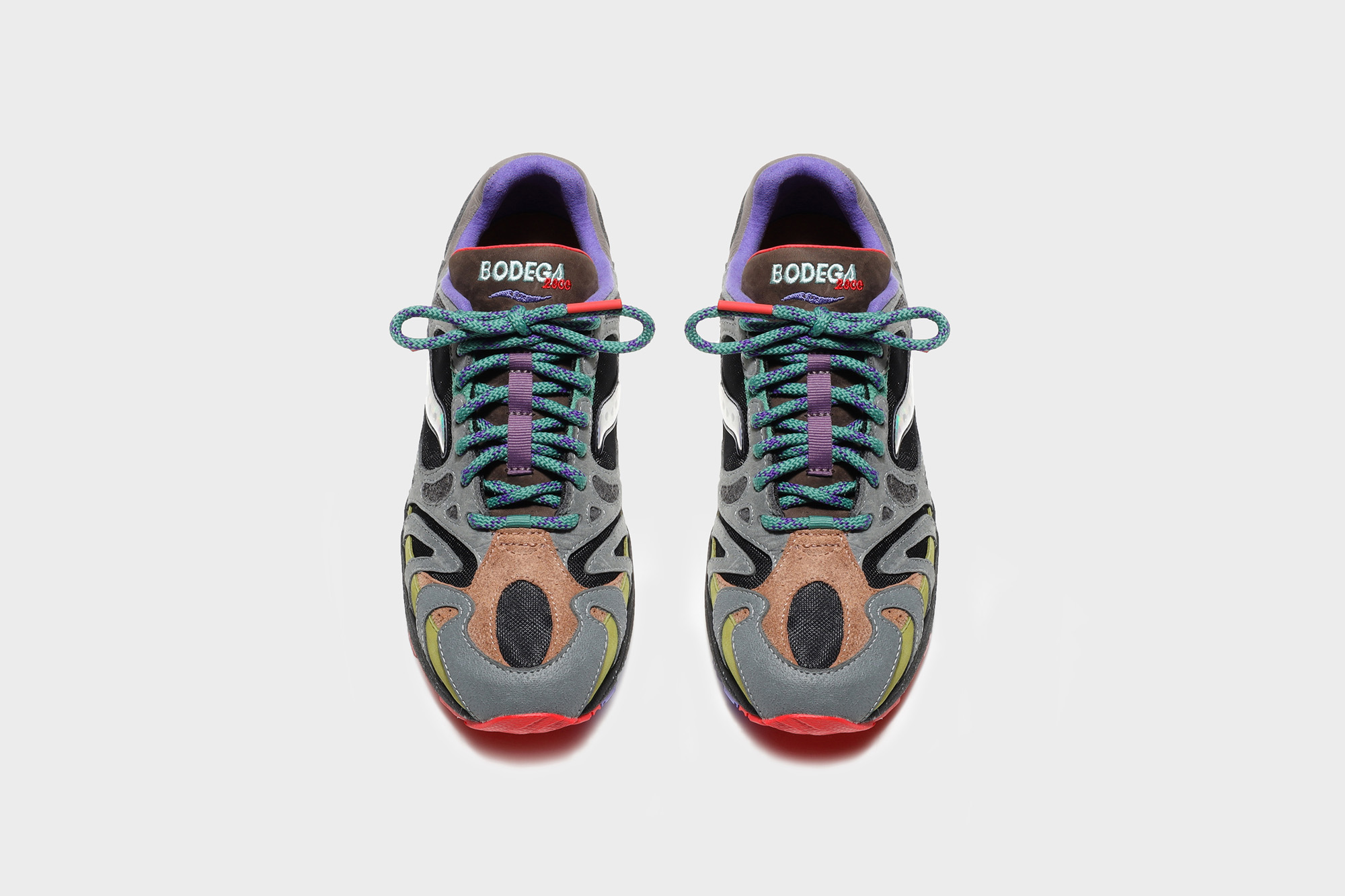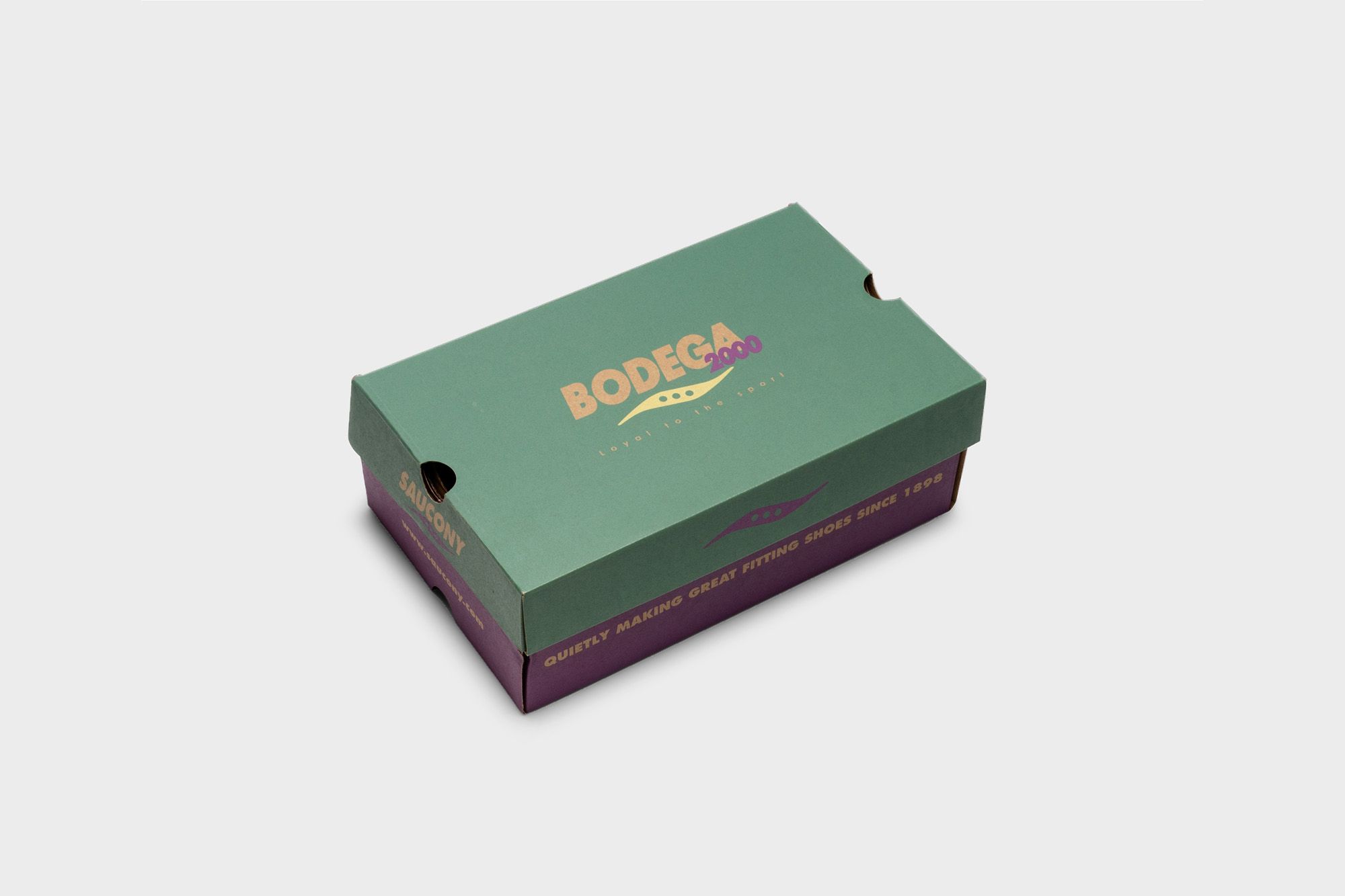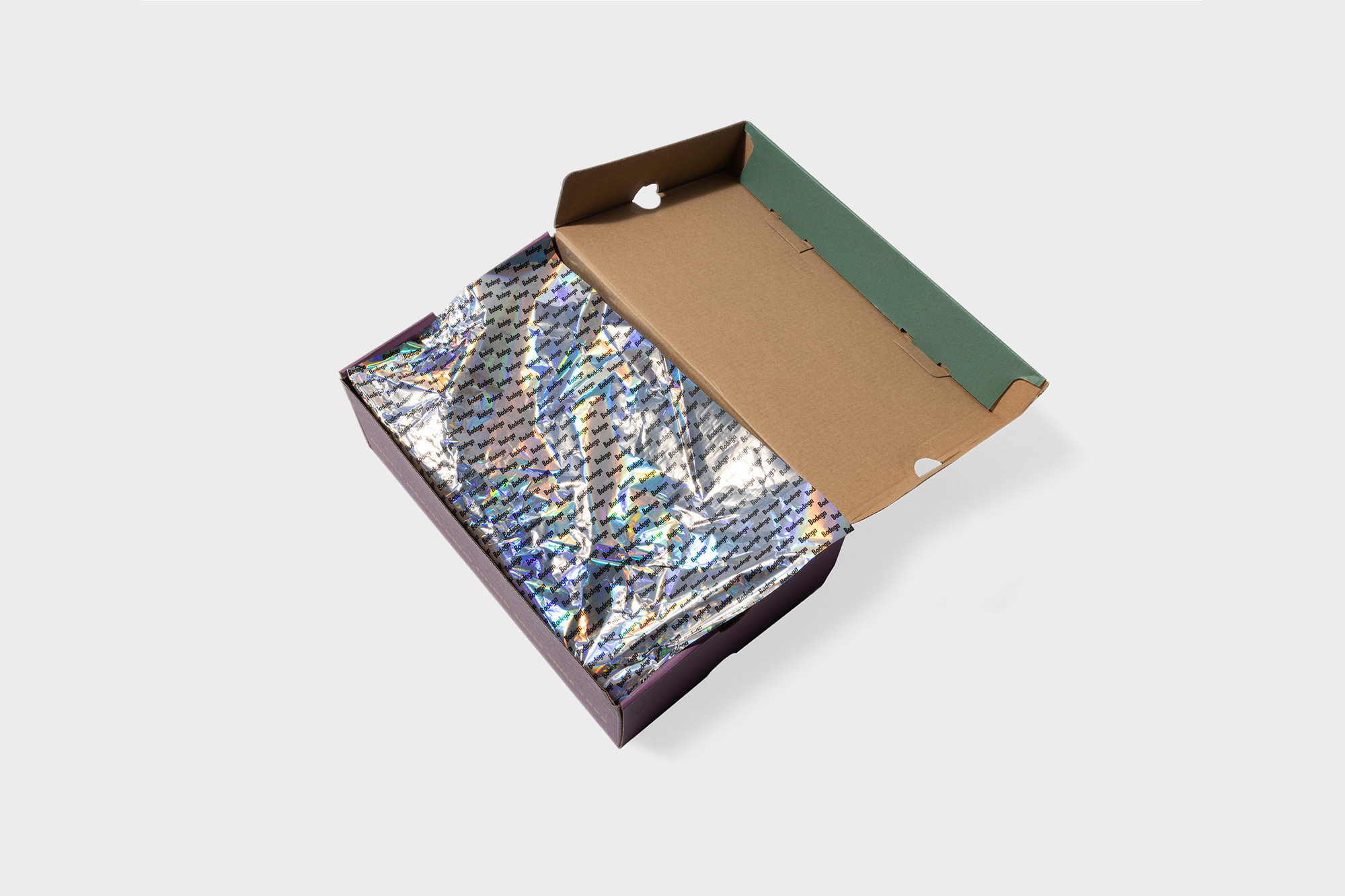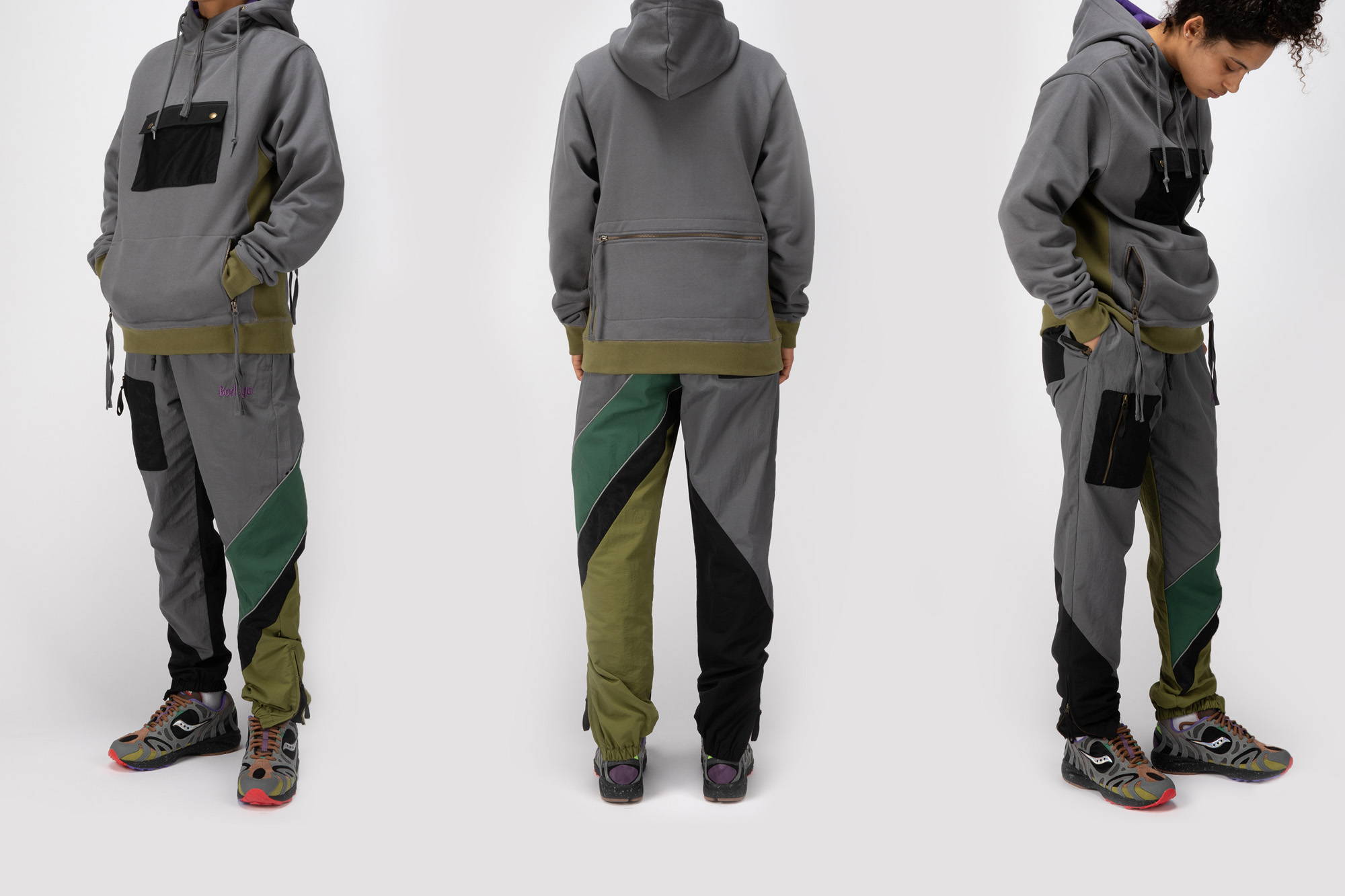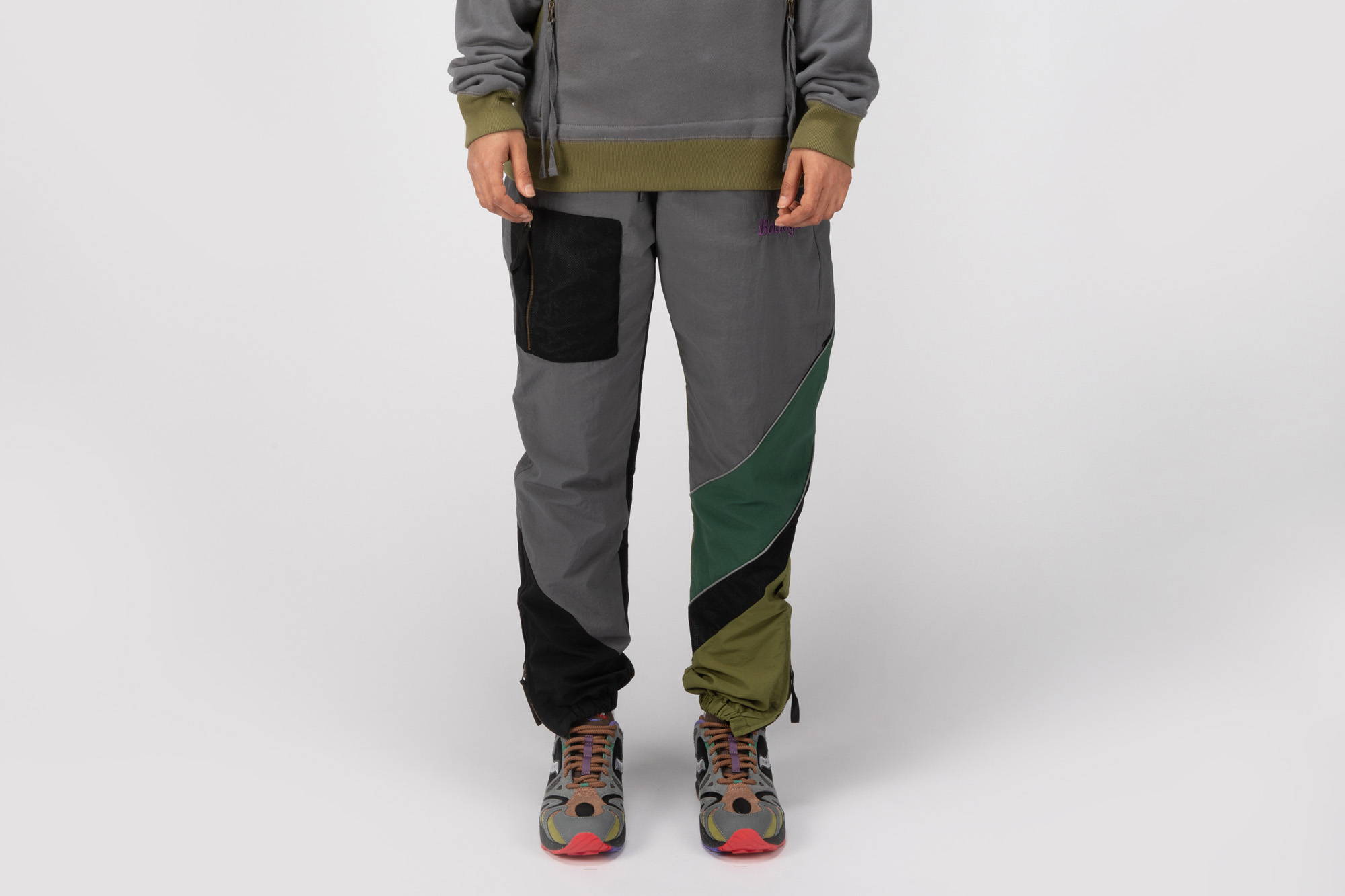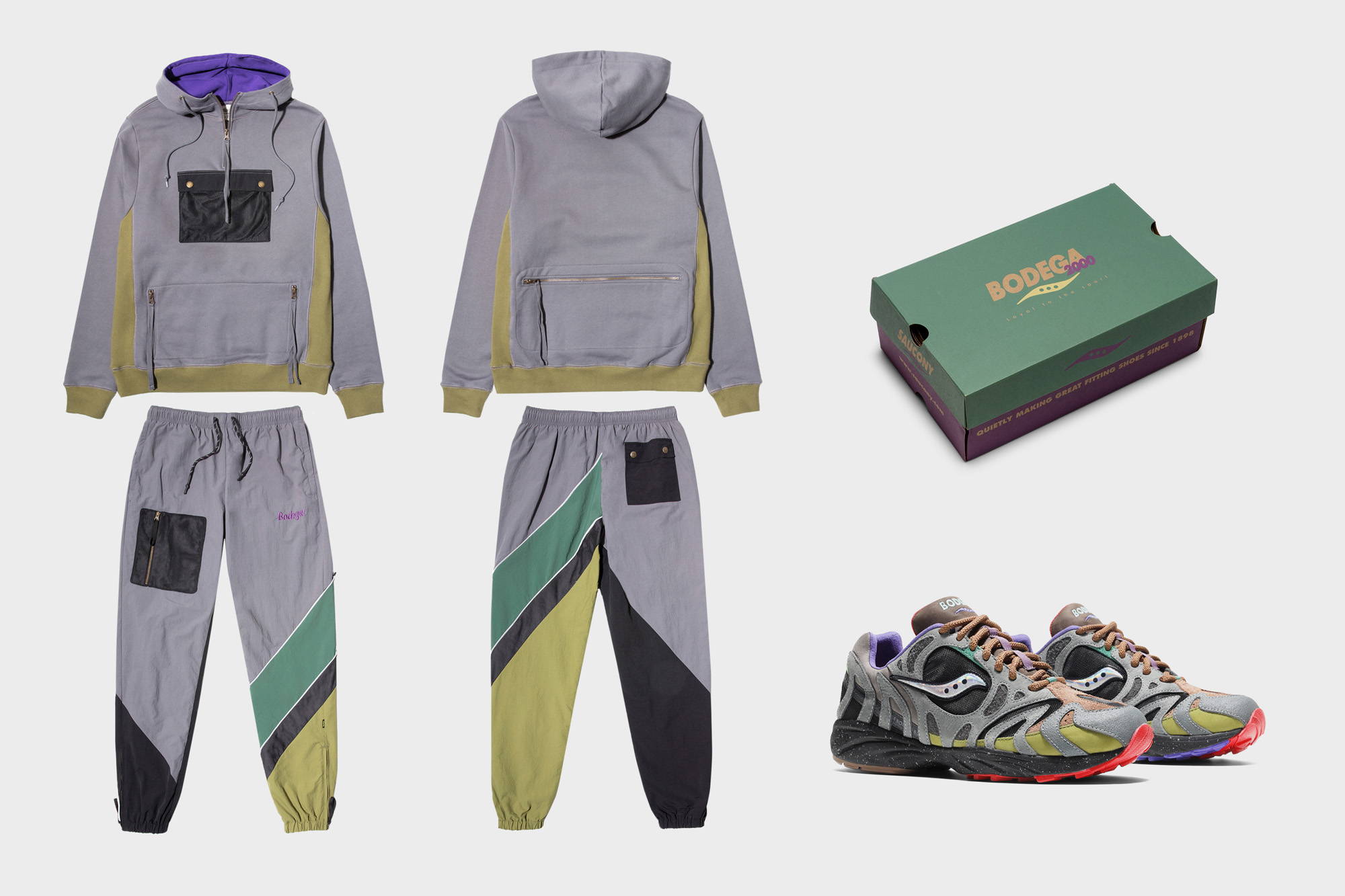 Release Info:
On April 8th, 2020, the GRID Azura 2000 is ready for the future: only at Bodega. Available online at 10am EST on a first come, first served basis.