Celebration of timeless.
Time is a funny thing. Time is objectively immutable; fifteen years is always the same length of time. Time is also experienced subjectively; how long the passage of fifteen years feels is entirely dependent on individual perception. On the occasion of our own 15th anniversary, we can comfortably declare that in the field of fashion and style, fifteen years is practically an eternity.
We've seen our share of supernova-like trends, some with catchy names, some without, explosively flare into culture dominating luminescence, and fade into black hole nothingness as suddenly as they appeared. Are terms like gorpcore and health goth ringing any bells? How about millennial pink or drop-crotch joggers? How many graphic tees featuring flipped professional sports logos do you still have? As amusing as it would be to recount the entire history of streetwear from 2006 through 2021, Billy Joel style, the point is that to not simply exist but to thrive throughout these rapid-fire changes isn't something that just happens. It's a hallmark of true quality. It's something that's been earned, and it's what being here to stay really means.
Where the individual styles in the acclaimed Days triumvirate of 997s embodied a particular mood, the Bodega x New Balance 990v3 expresses its celebration of timeless, trend-defying quality in a form meant for everyday wear, in every mood.
The 990's classic mesh/suede overlay upper formula adds perforated detail to the medial panel, for an immediate visual impact. The mesh/suede construction features a tonal, dark olive colorway that is distinct from, yet philosophically compatible with the universal applicability of New Balance's signature grey. Incidentally, the signature shade does make an appearance as an accent color, on the 'N' branding, heel counter, and heel cushioning. Subtle hits of orange and teal, along with reflective 3M detailing throughout the shoe, add stand out contrast and a hint of performance running sensibility. The casual and bold impulses are tied together with a gum outsole. 2006-2021 embroidery at the heels provides an understated, celebratory visual. Additional co-branding and 15 year graphics at the sockliners complete the anniversary design.
Perhaps most importantly, the Bodega x New Balance 990v3 is our first entry into New Balance's MADE in USA range. The sense of timelessness and everyday reliability inherent in MADE's extra mile dedication to superlative quality is the perfect expression of fifteen years of going above and beyond. The Bodega x New Balance 990v3 is special occasion quality, for every occasion.
Release Info: Wednesday, June 16, 2021,
Available online at 12pm EST (noon) on a first come, first served basis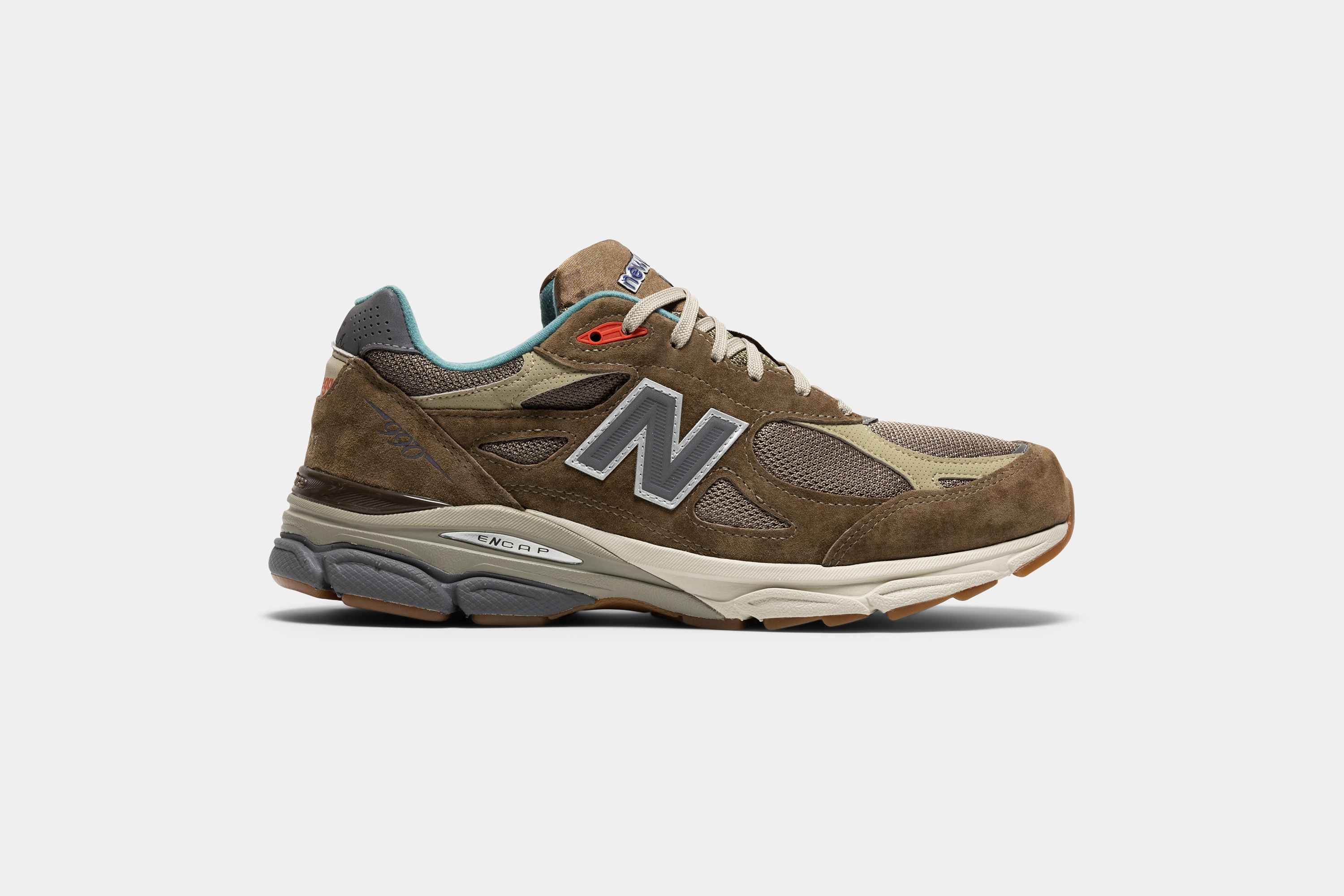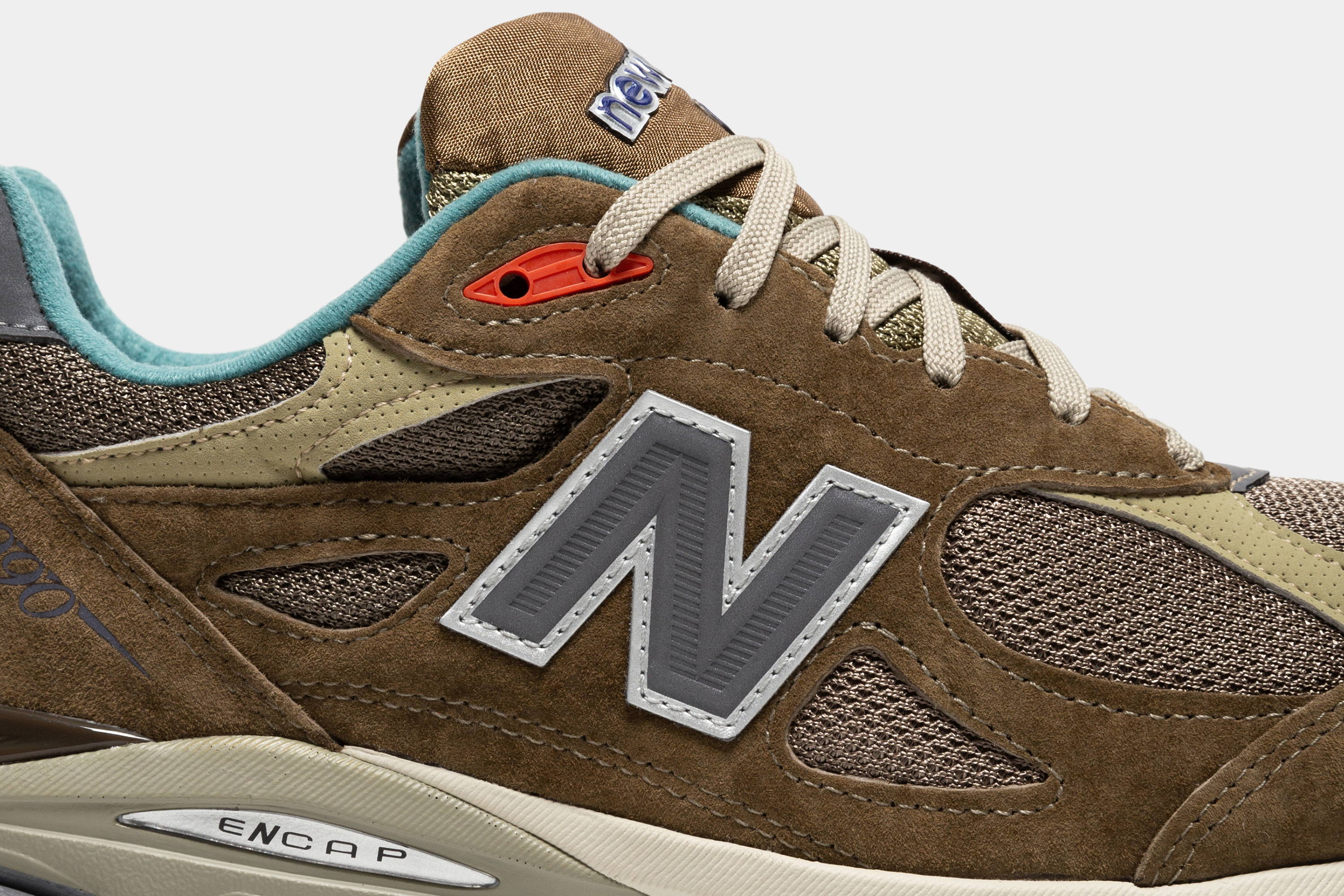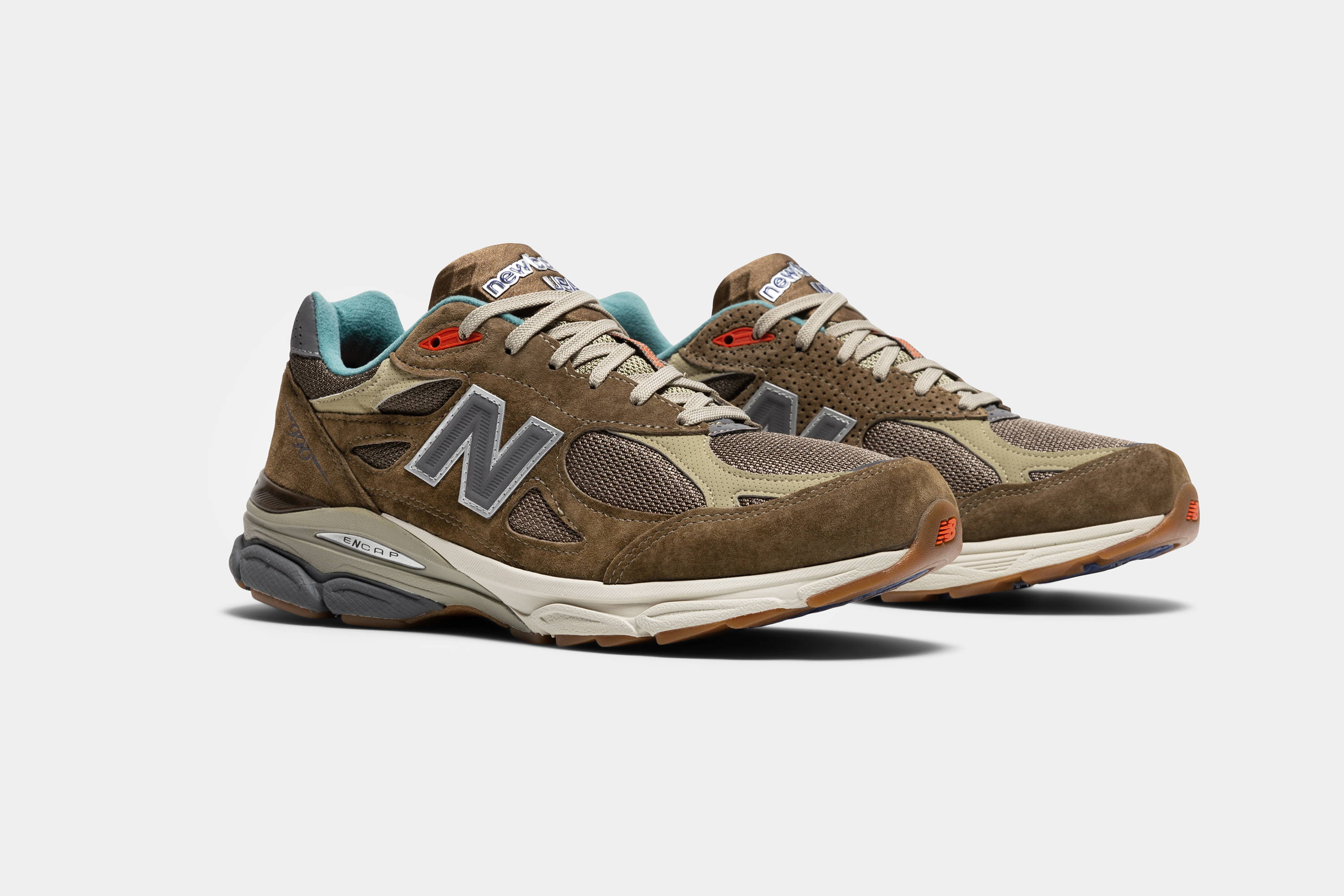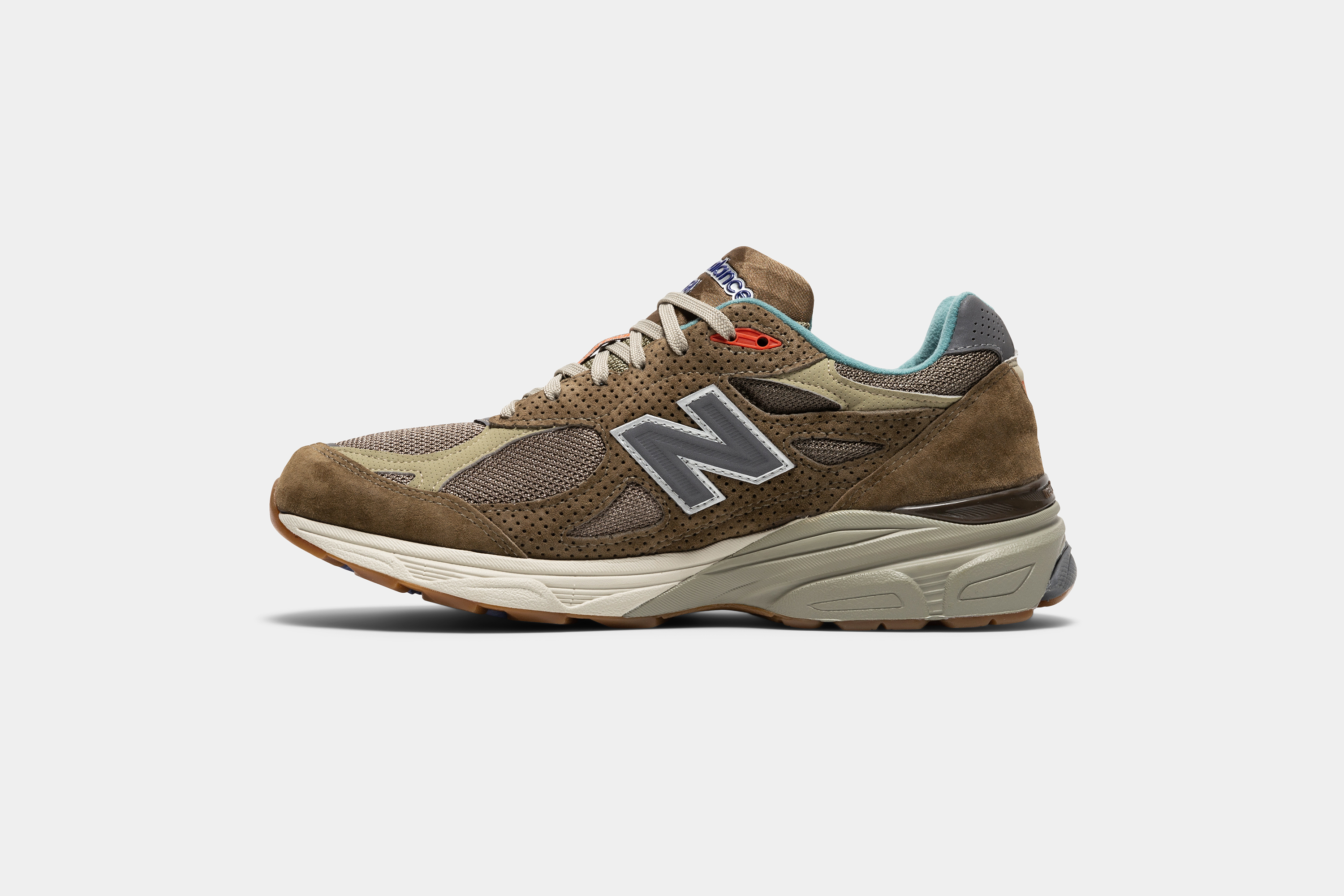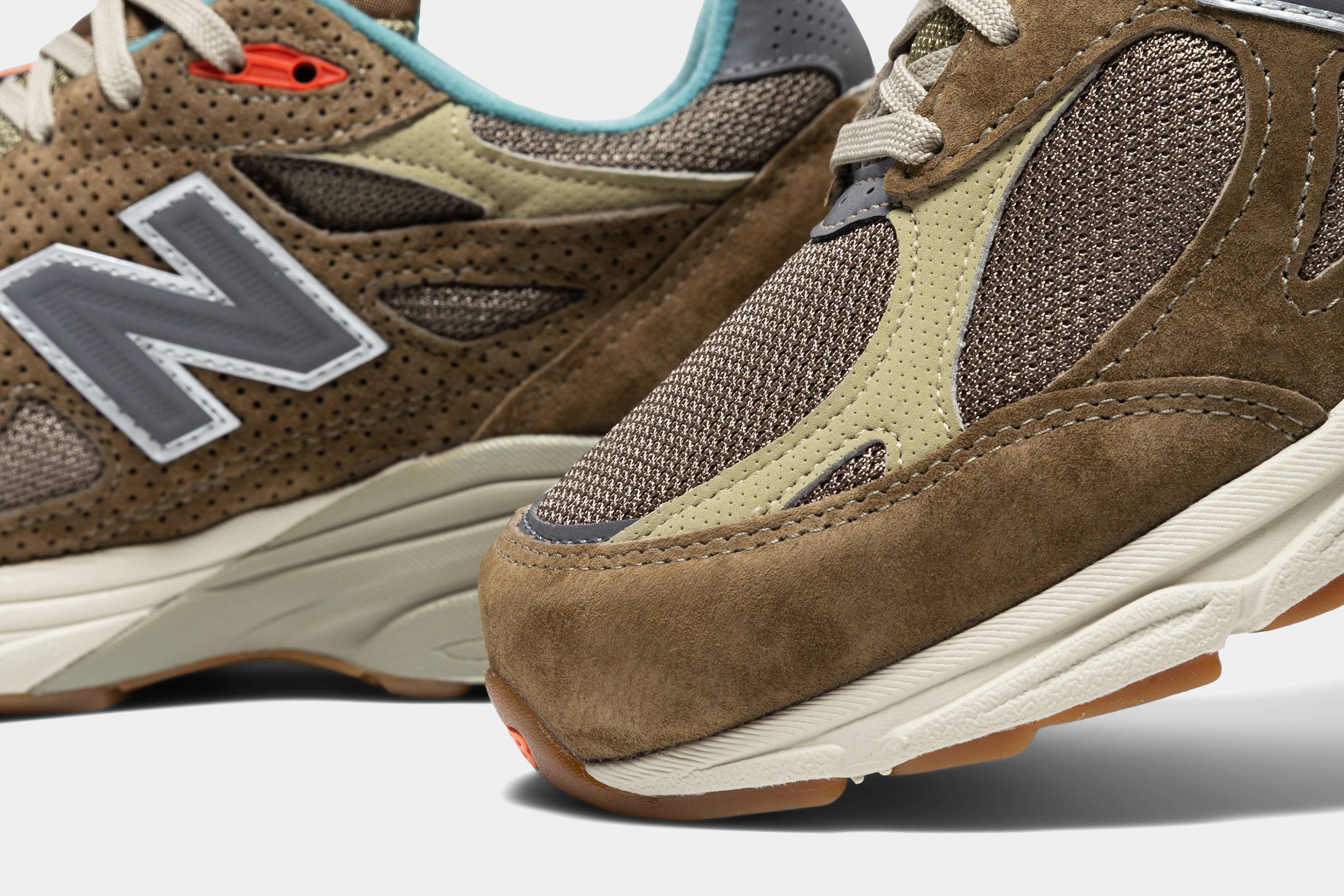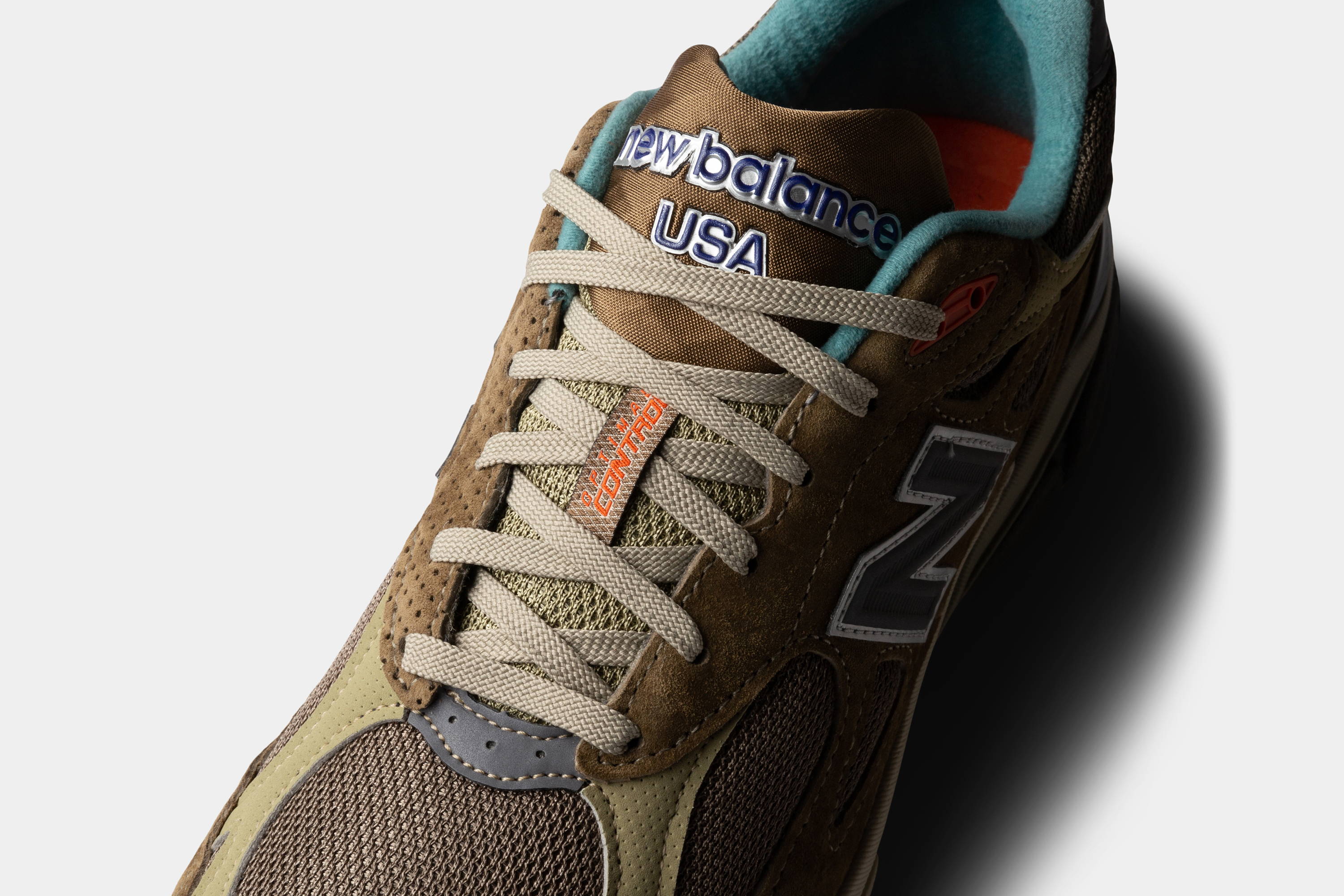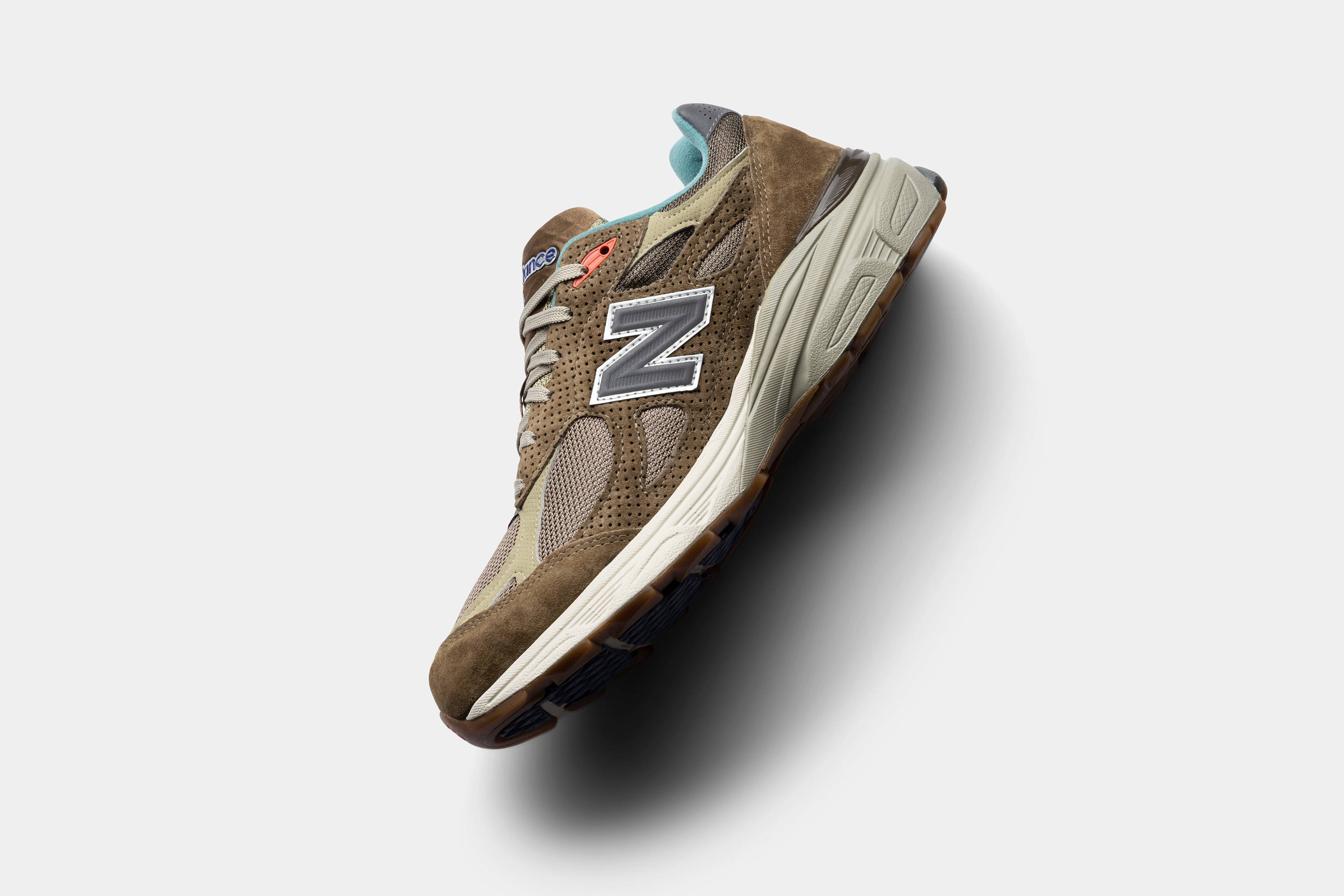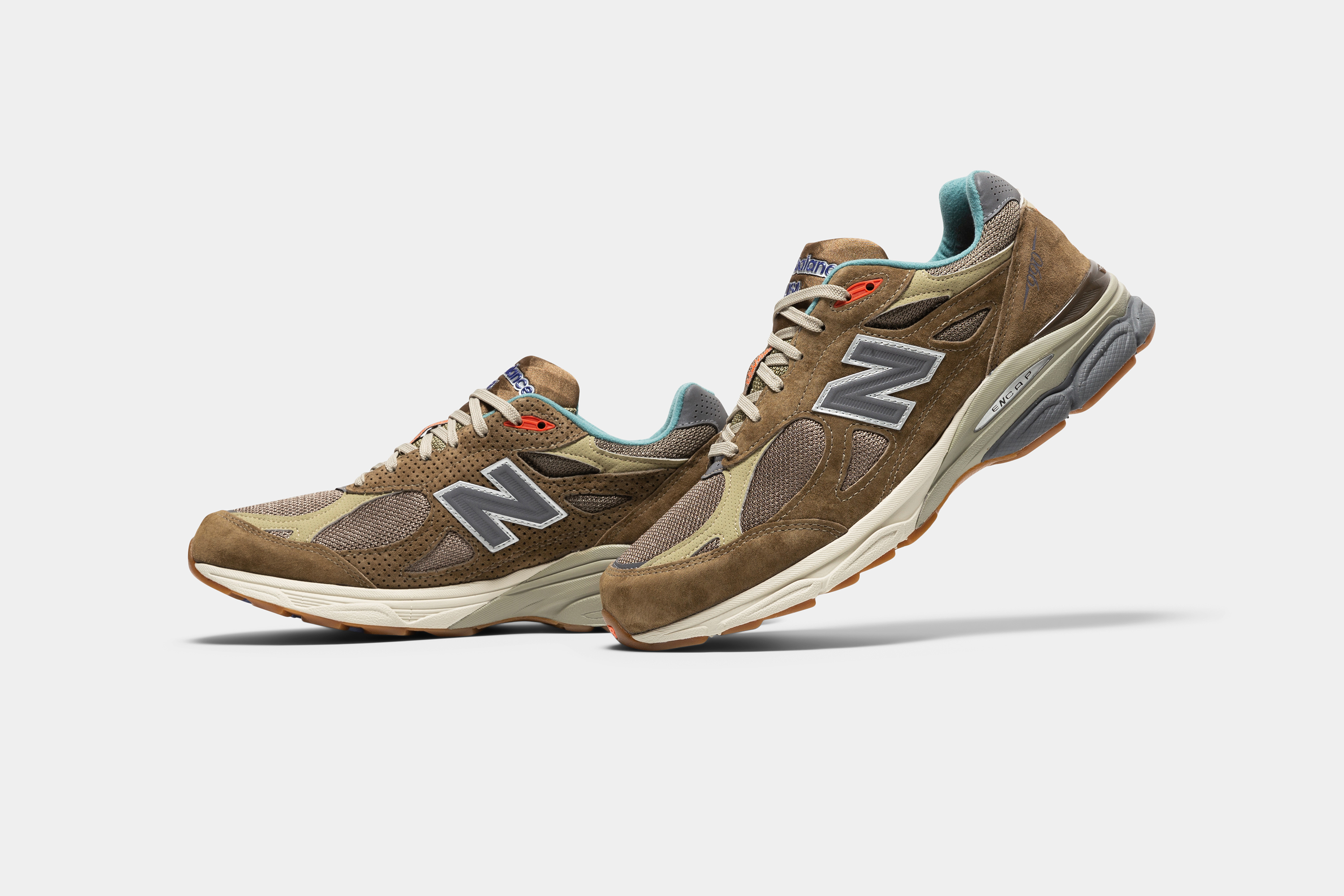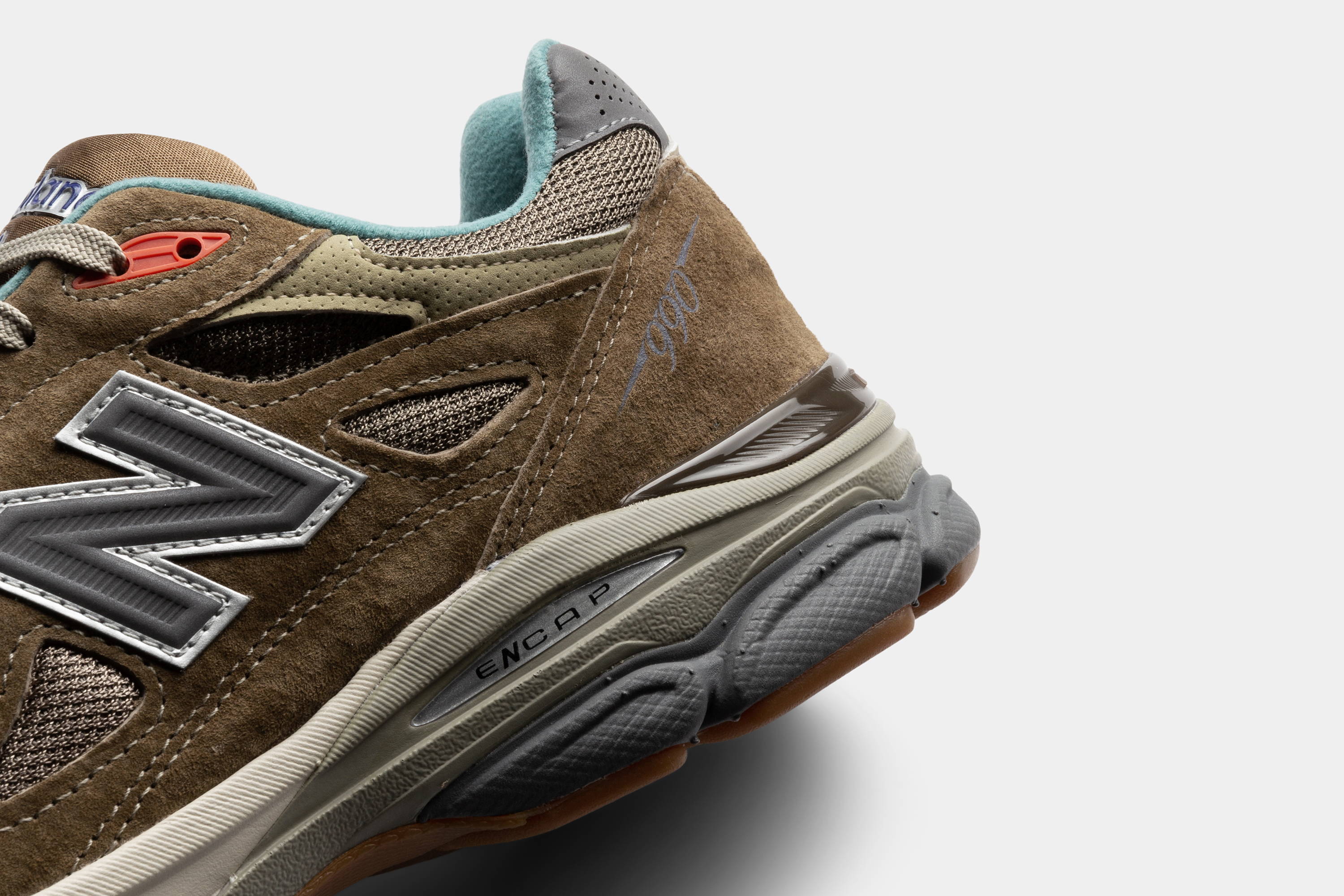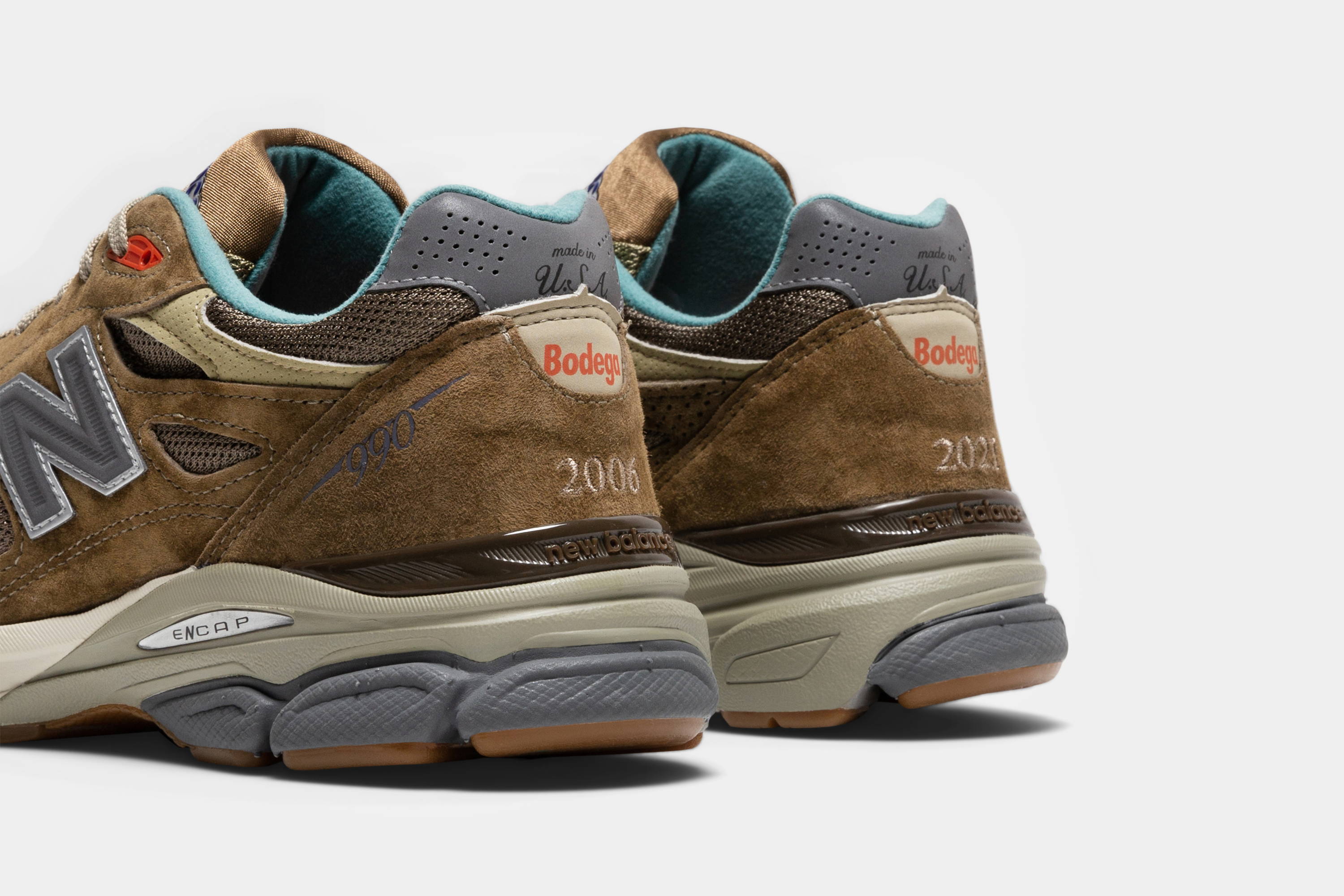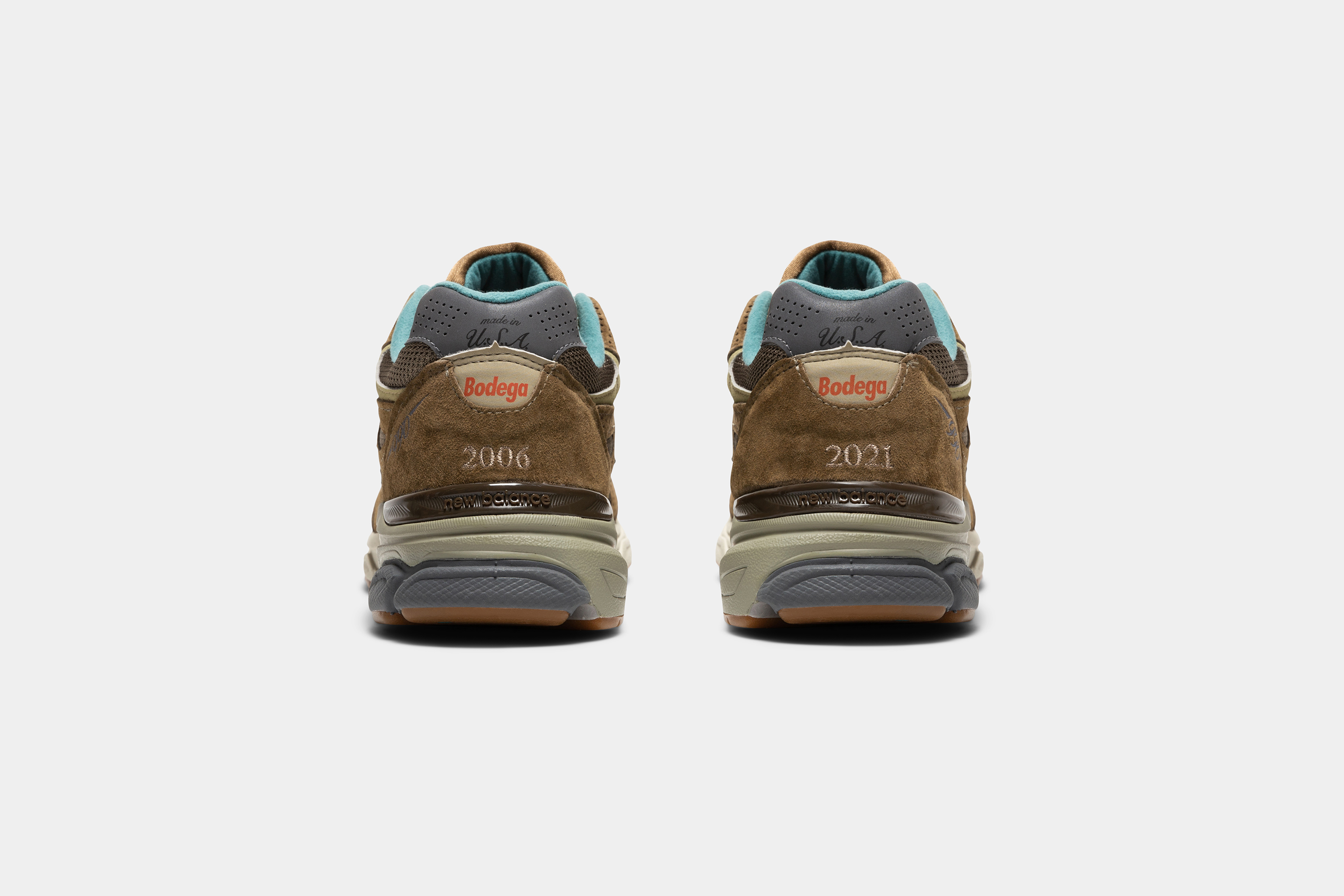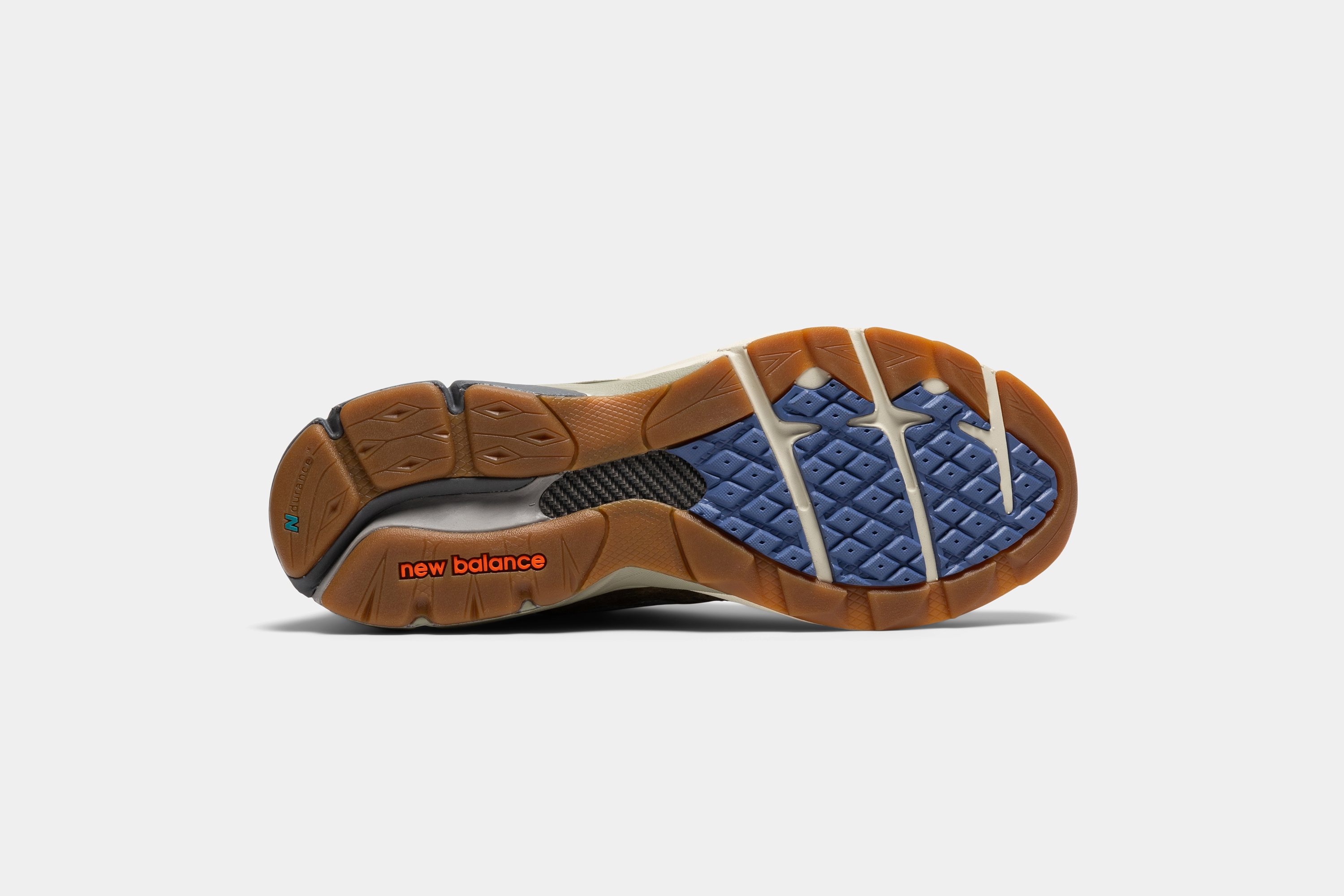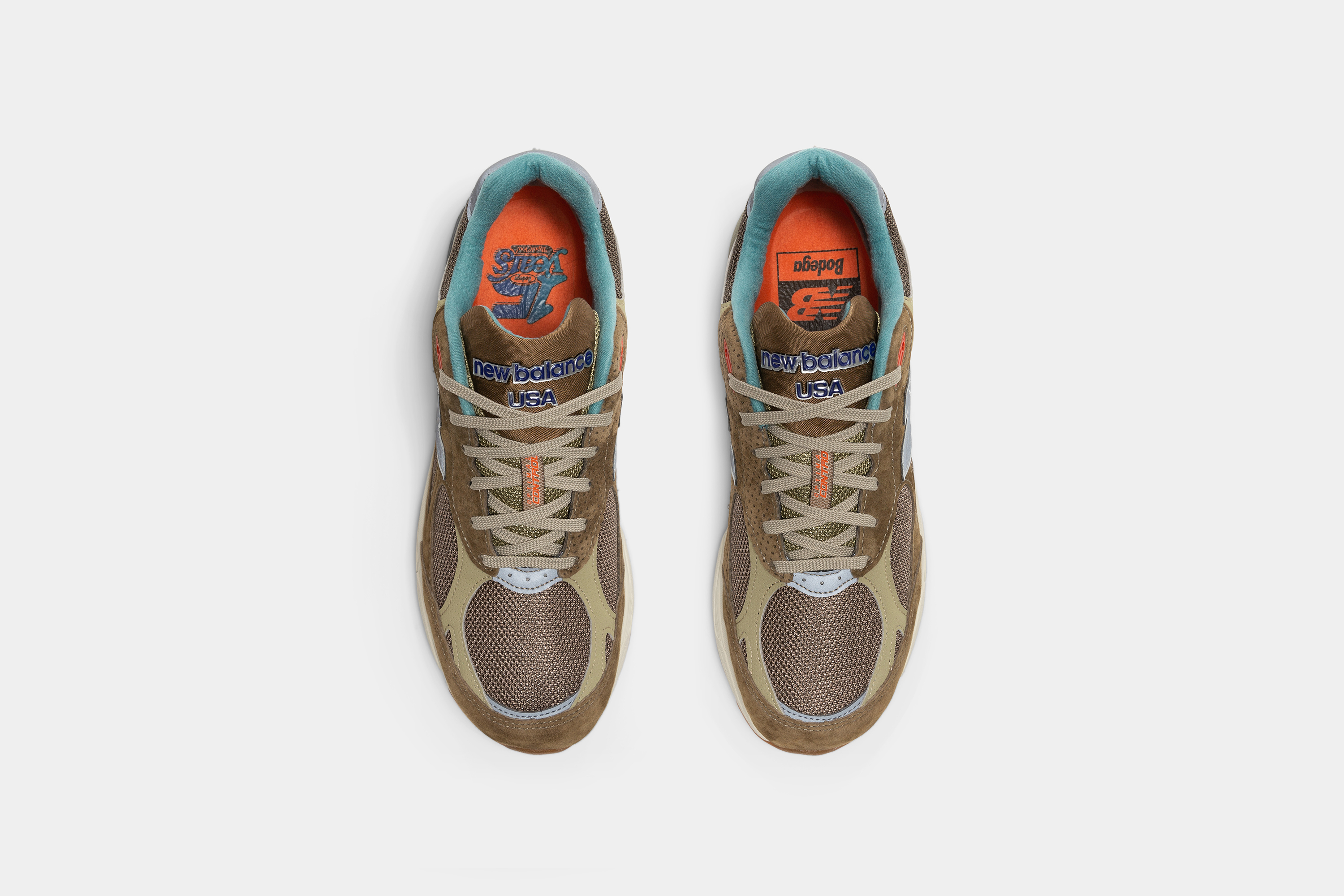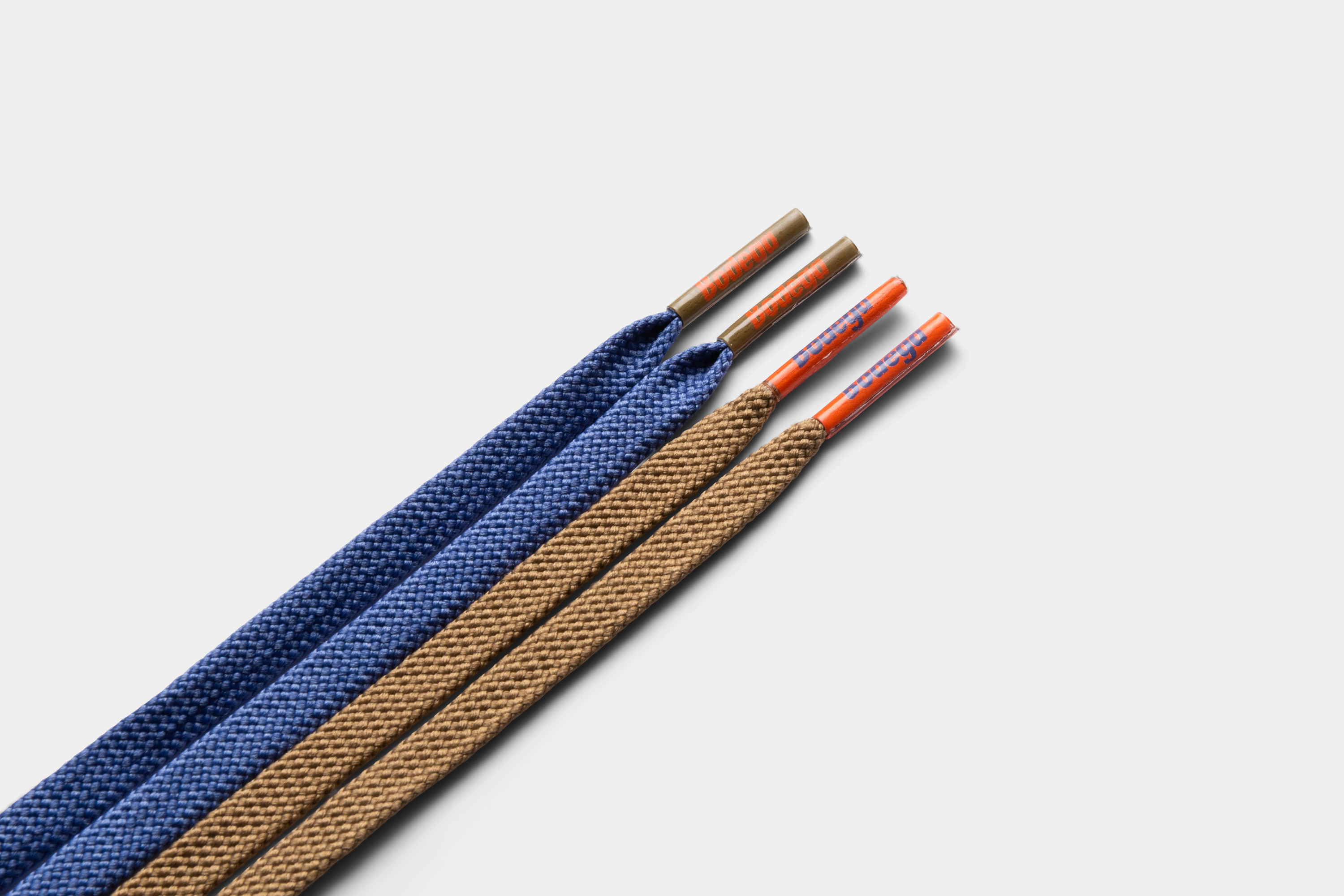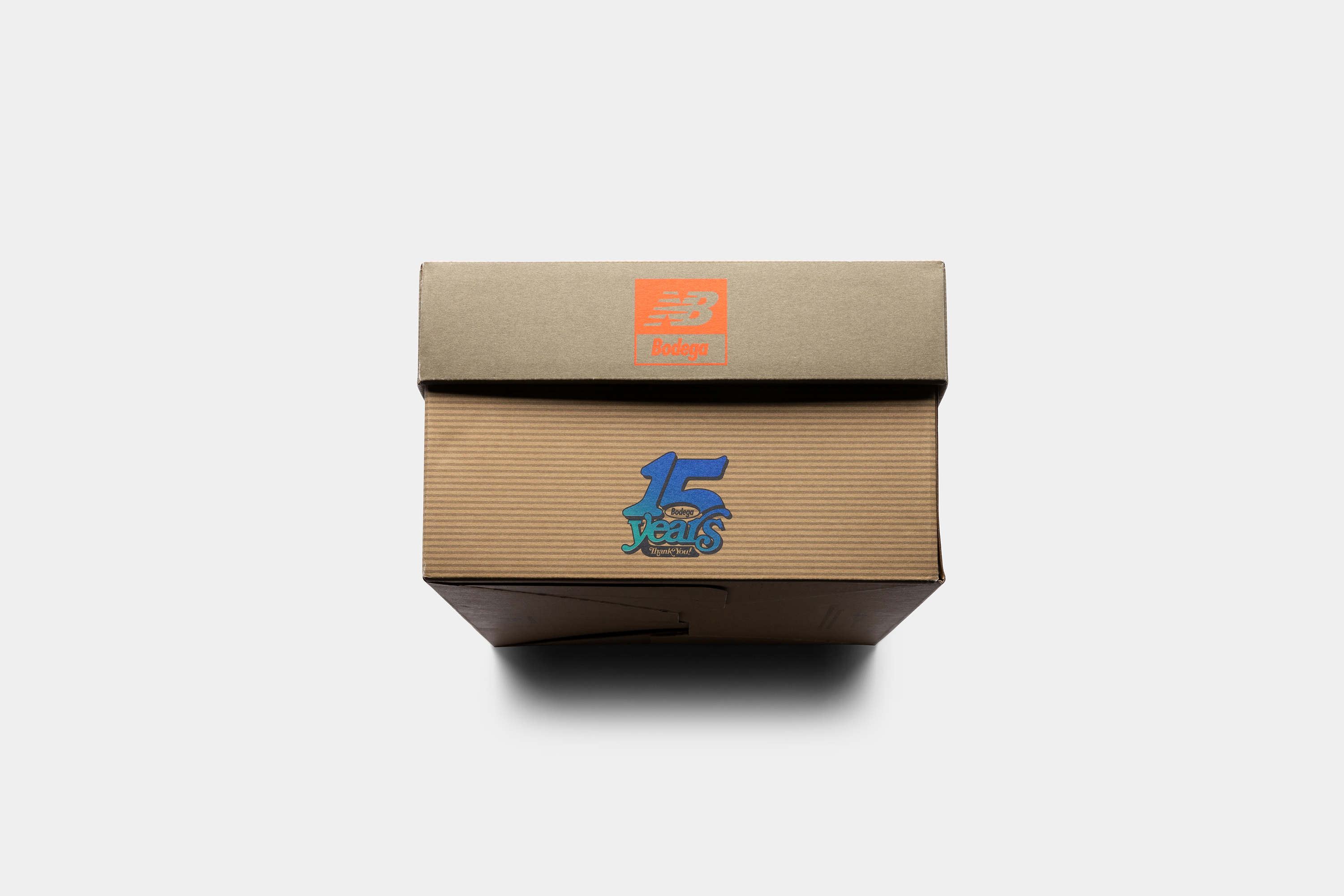 Release Info:
Wednesday, June 16, 2021,
Available online at 12pm EST (noon) on a first come, first served basis