Rarely does clothing surprise people anymore, so when something comes along that can spark this unique brand of excitement, hold on tight and don't let go because this feeling doesn't come around often.
It's crazy that there is no word for 'something that isn't what it appears to be'. Probably because that phrase is already so graceful? Yes there is "mirage" or "delusion " or even "hallucination" but these all end in disappointment. What about the good half of the spectrum? Optical illusions that are honestly better than, or positively defy, expectations. A shocking twist that adds value instead of taking it away.

Unfortunately we've burnt all our bridges over at Merriam-Webster and the ol' Oxford English so naturally we did the next most logical thing to prove our point: make a collaborative Wallabee with Clarks Originals.
Taking the design language of symbolic UK textiles and patchwork quilting them into 'autumn, if it was a piece of footwear' the Bodega X Clarks Originals "Heritage Patchwork" Wallabee takes the idea of tweed and corduroy out of the faculty lounge and into the underground show.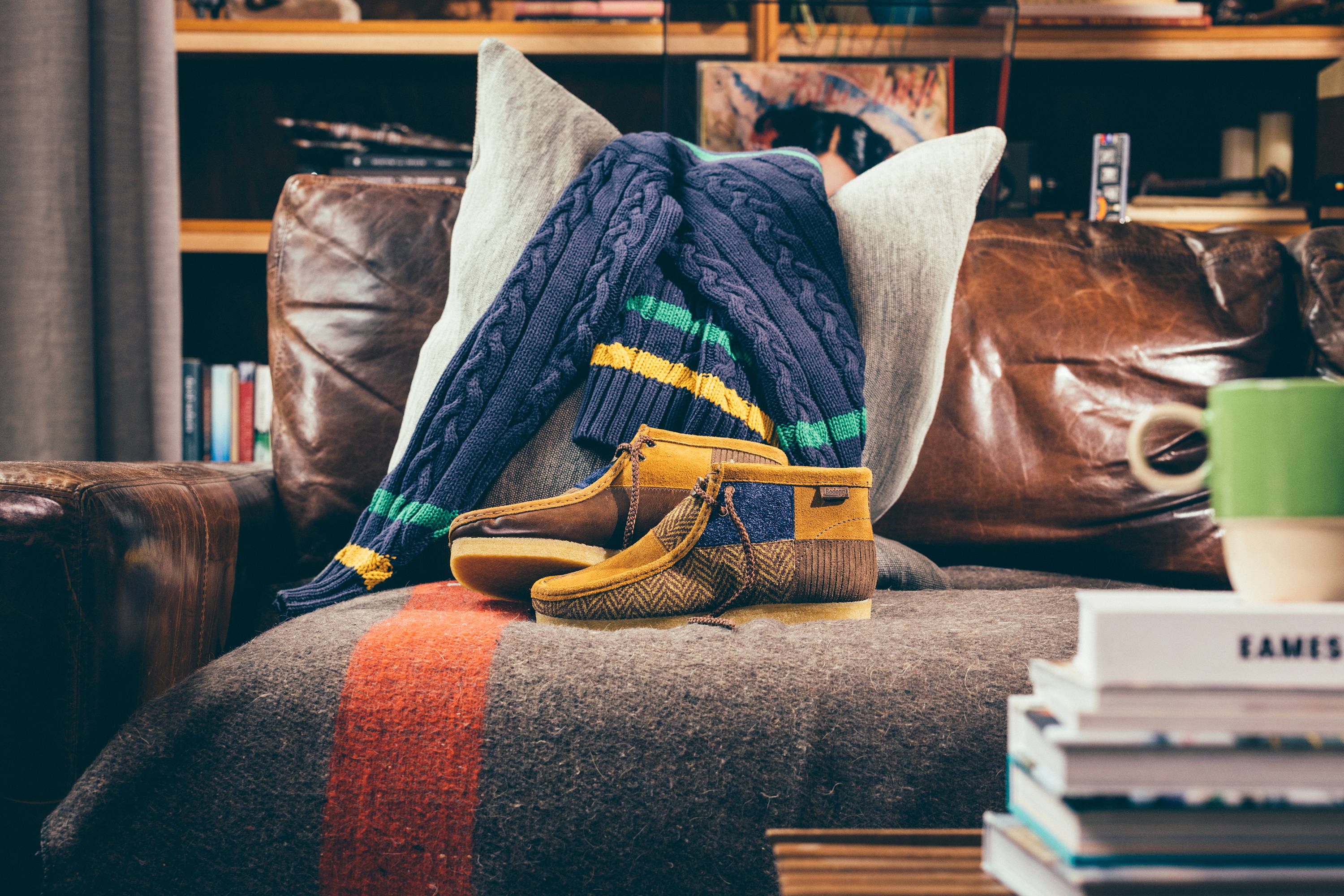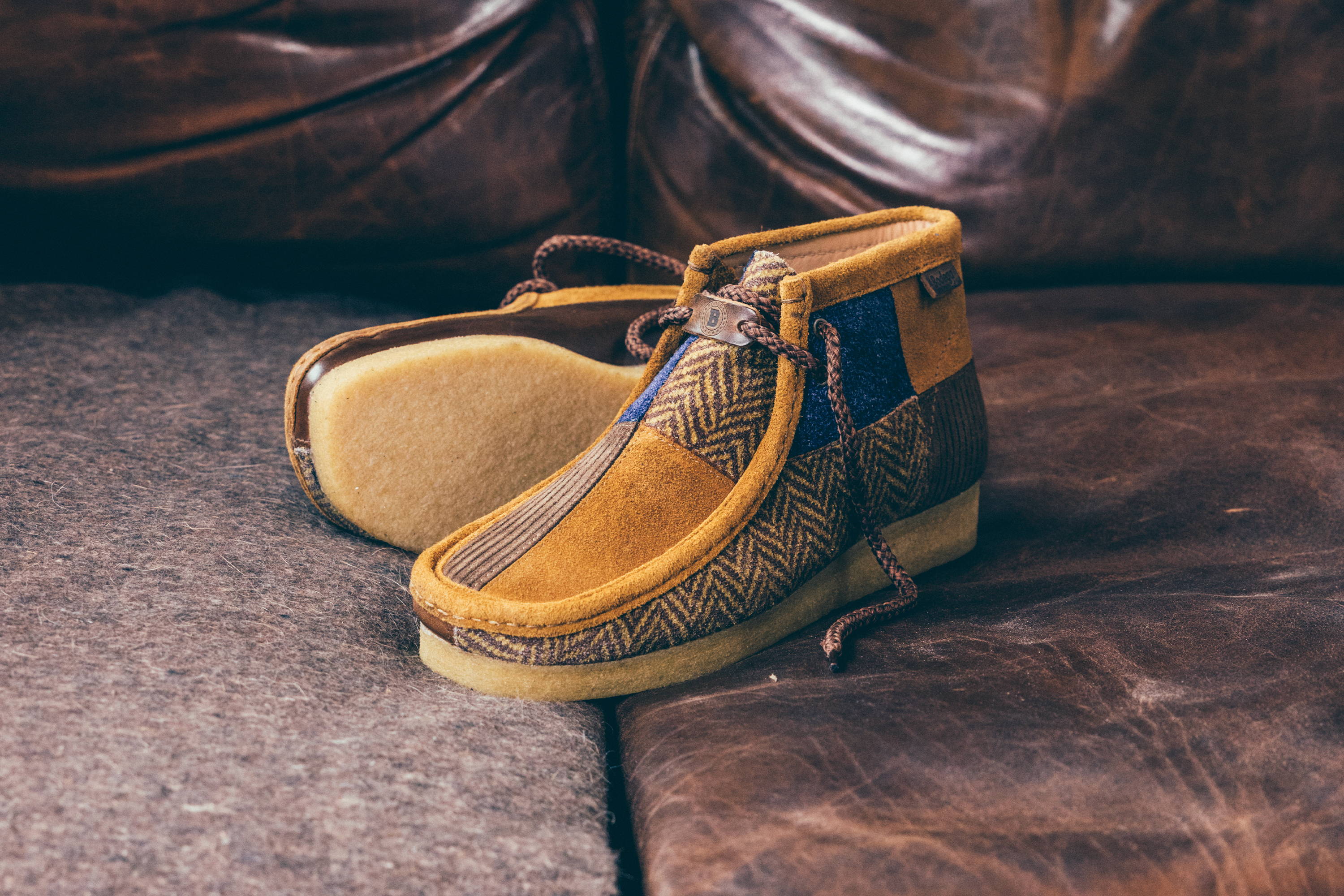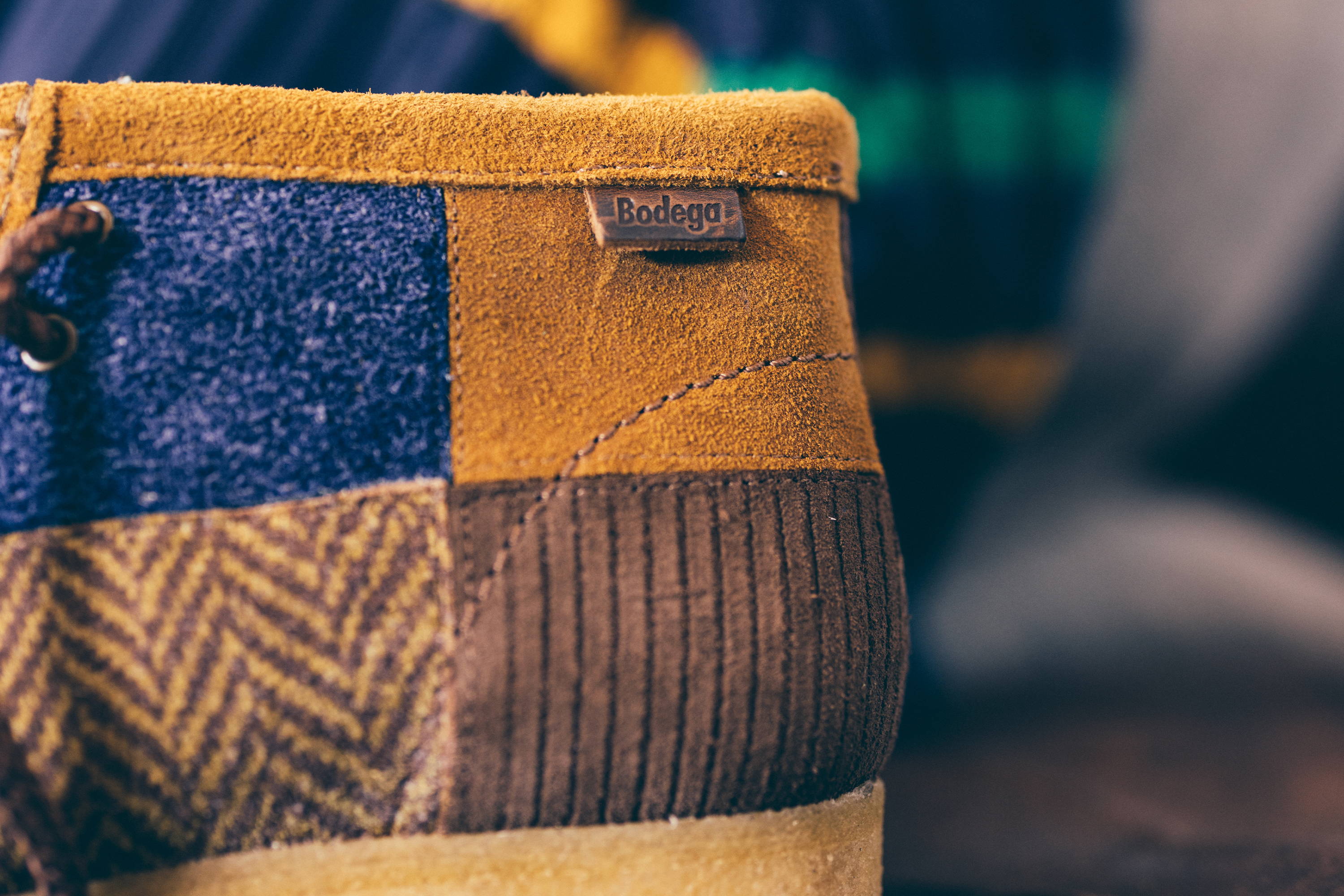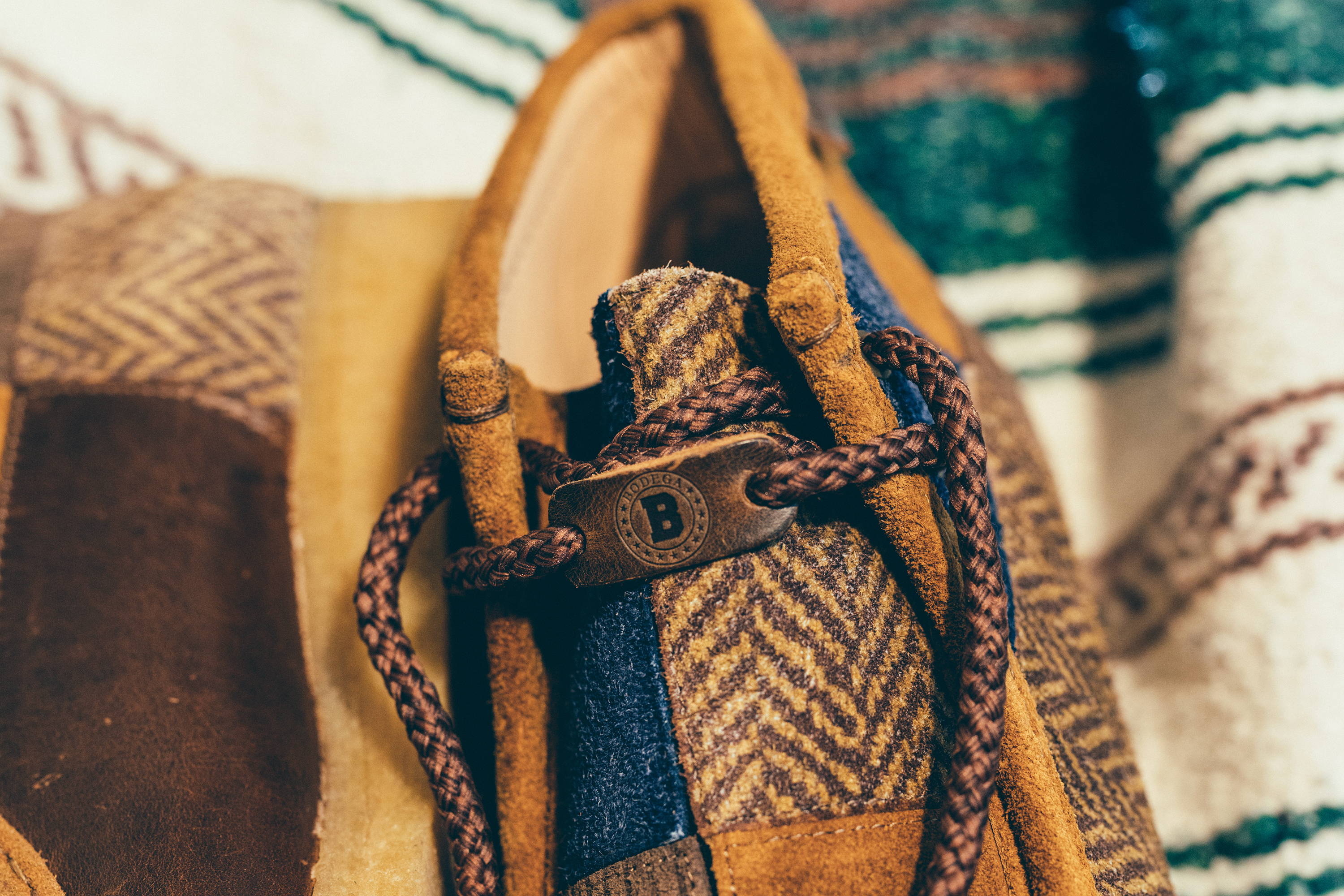 Built on top of that classic crepe sole and capturing the instantly recognizable silhouette, our take on the Wallabee boot makes you feel like you're in a textural house of mirrors at the state fair, just with less dropped corn dogs and creepy clowns claiming to be employees.
From afar, the 'heritage patchwork' of tweed and corduroy already puts a spin on the sartorial spirit through fun blocking – a play that carries on the tradition of our first collab with the Clarks Originals crew a few seasons back.

 
Then you move in and the rustic, abstract checkerboard design pulls a Bobby Fischer on you. Those textiles you'd bet your last crumpet were corduroy and tweed aren't the fabrics they appear to be but plays on leather, instead. That's right folks, through some cheeky printing and carving, you get the heritage appearance of the English countryside with rugged leather and suave suede to help you tough it out anywhere.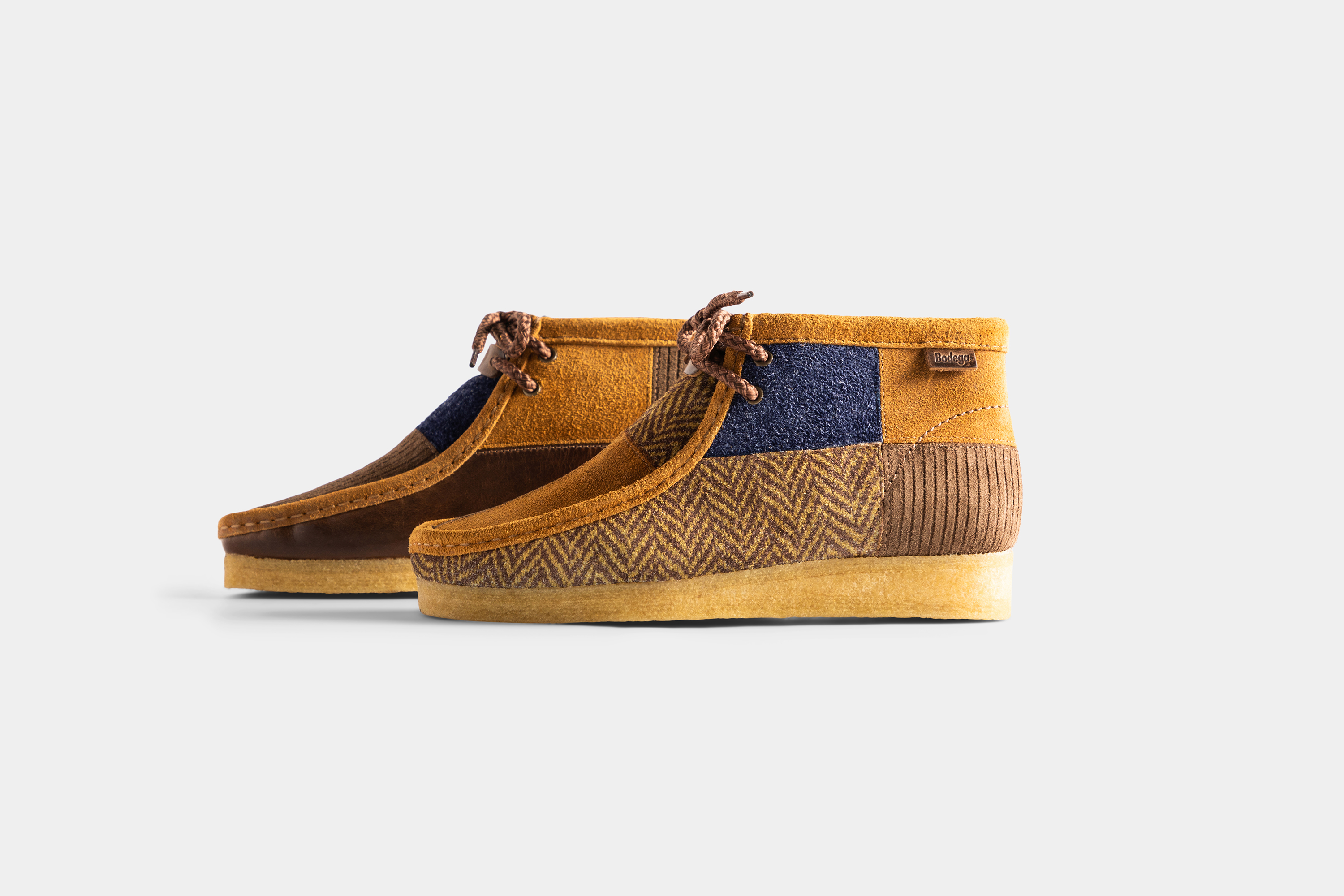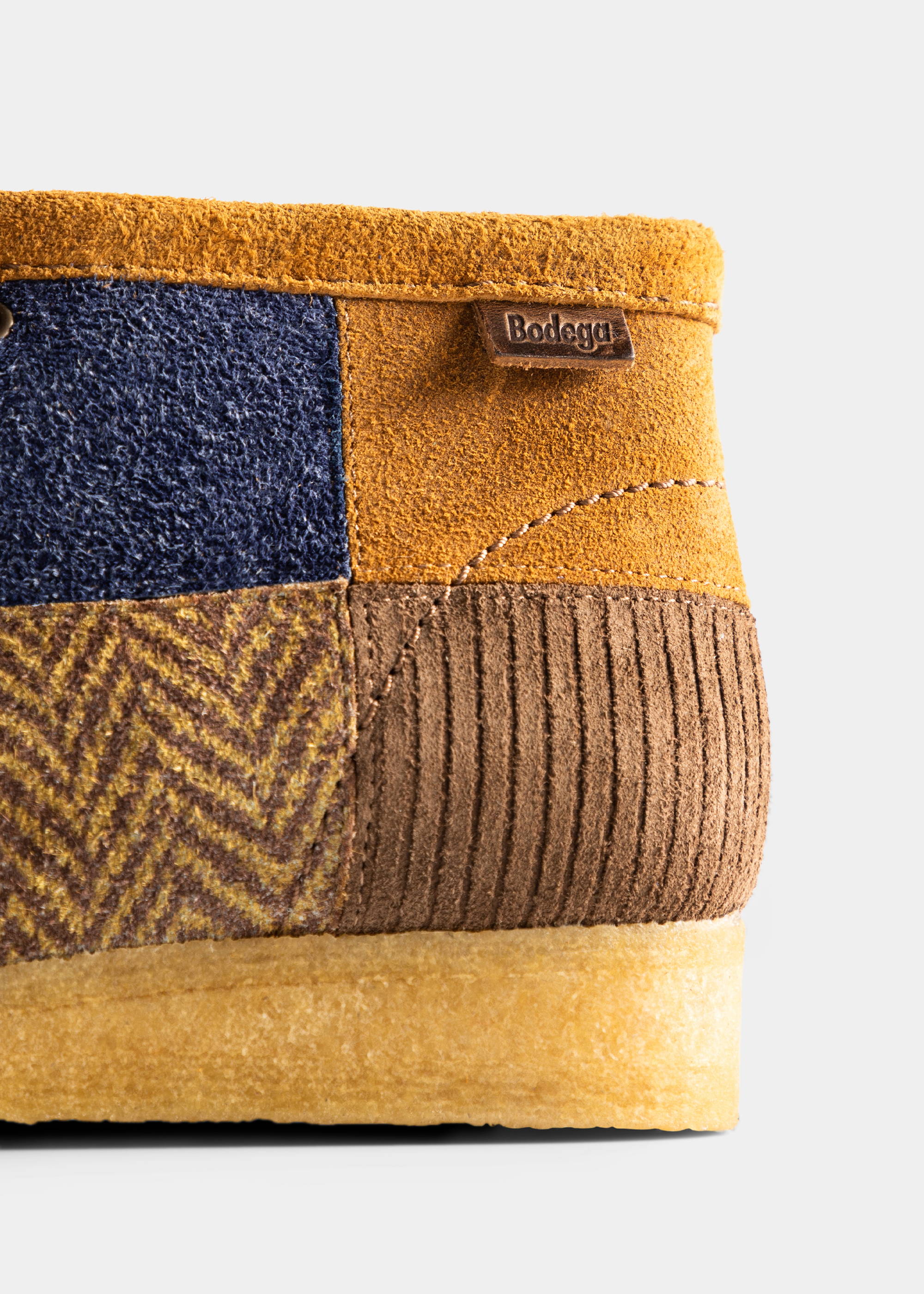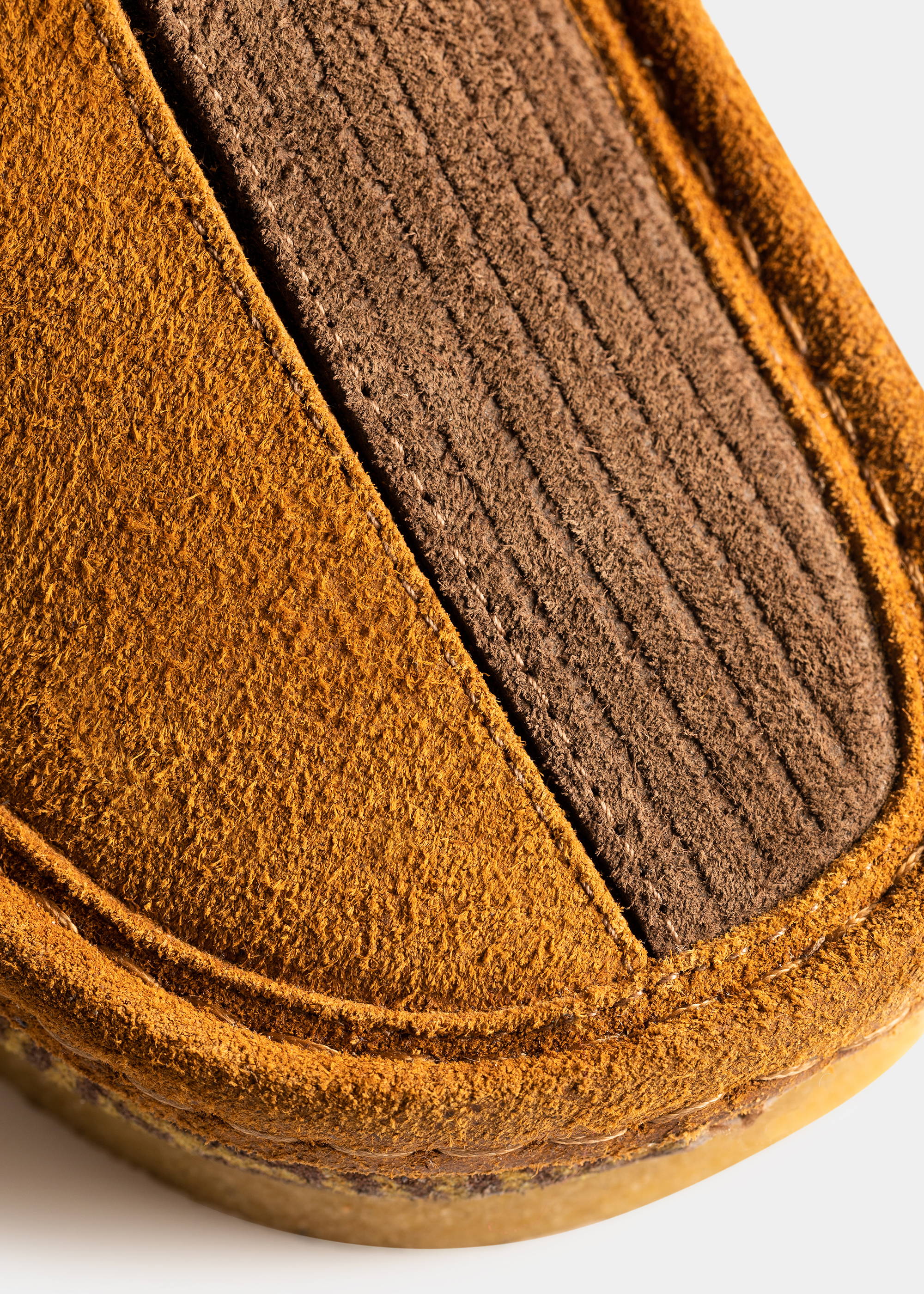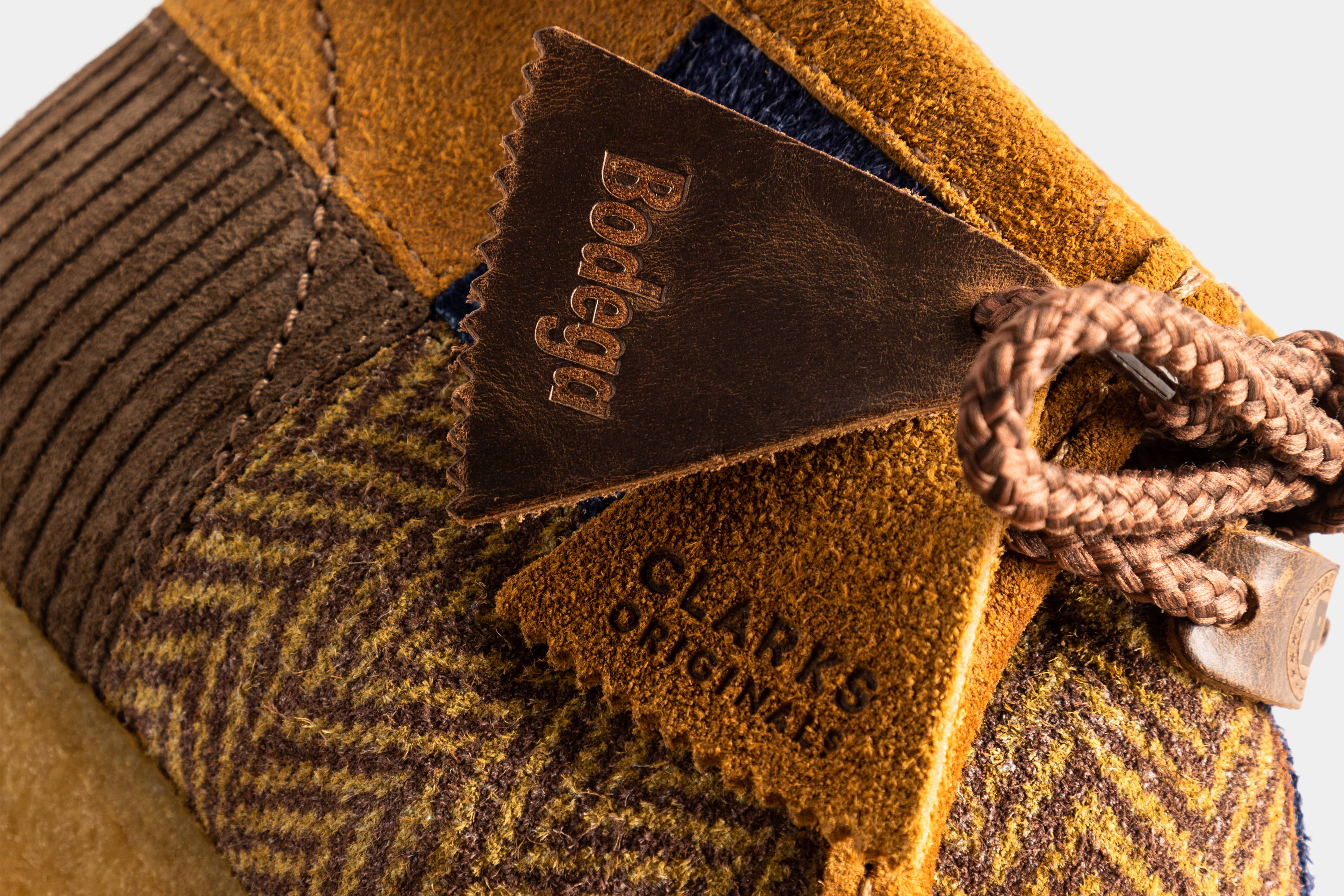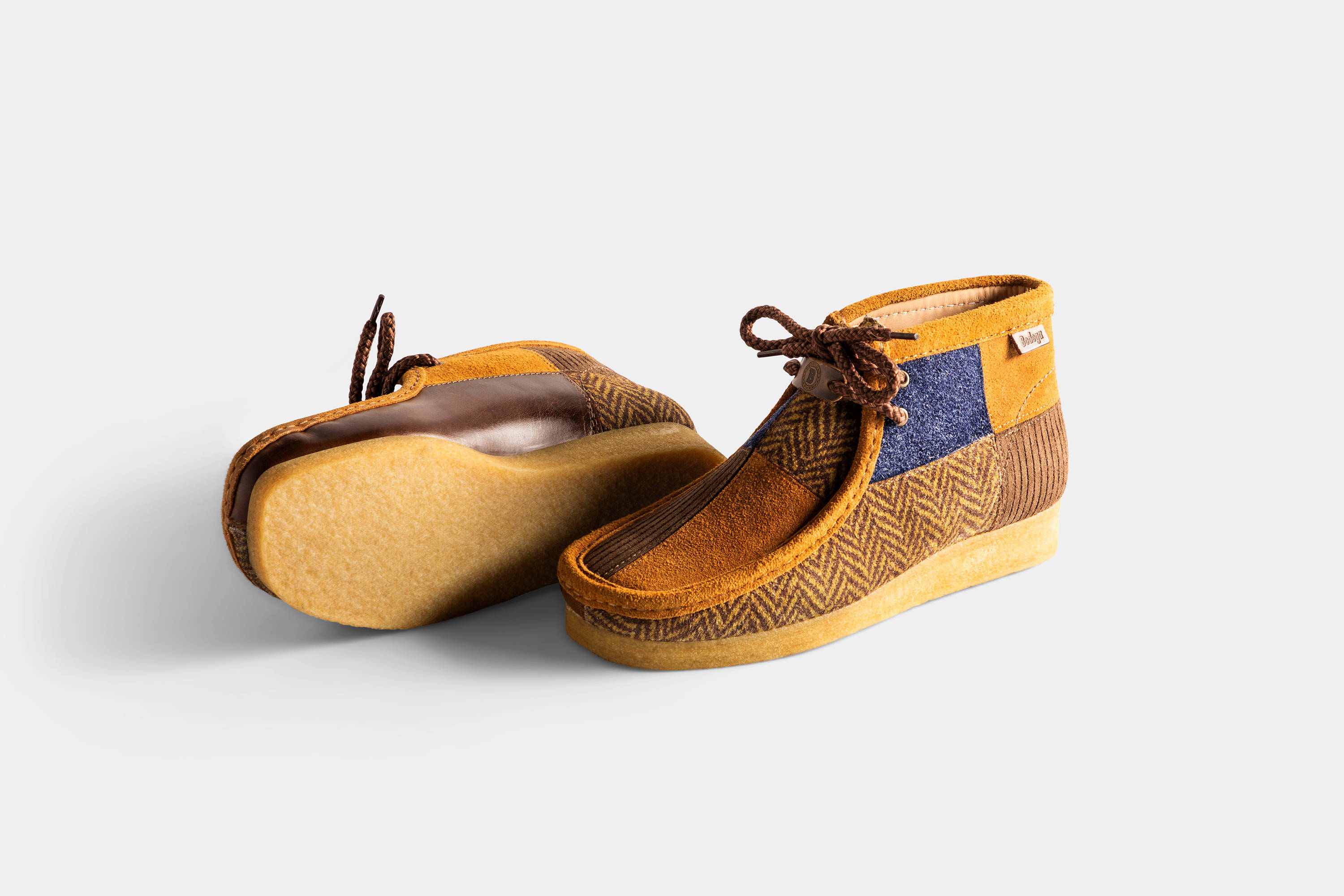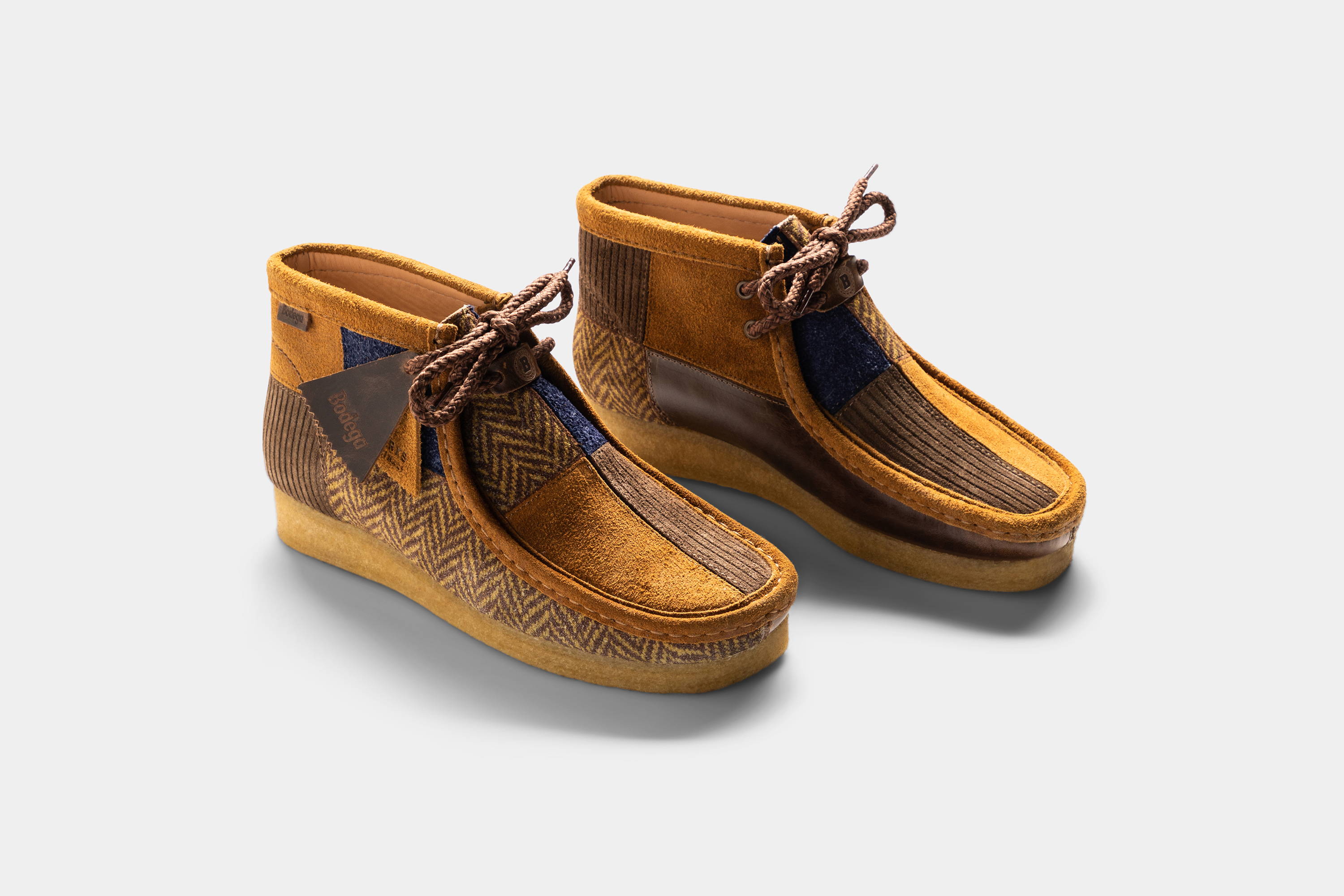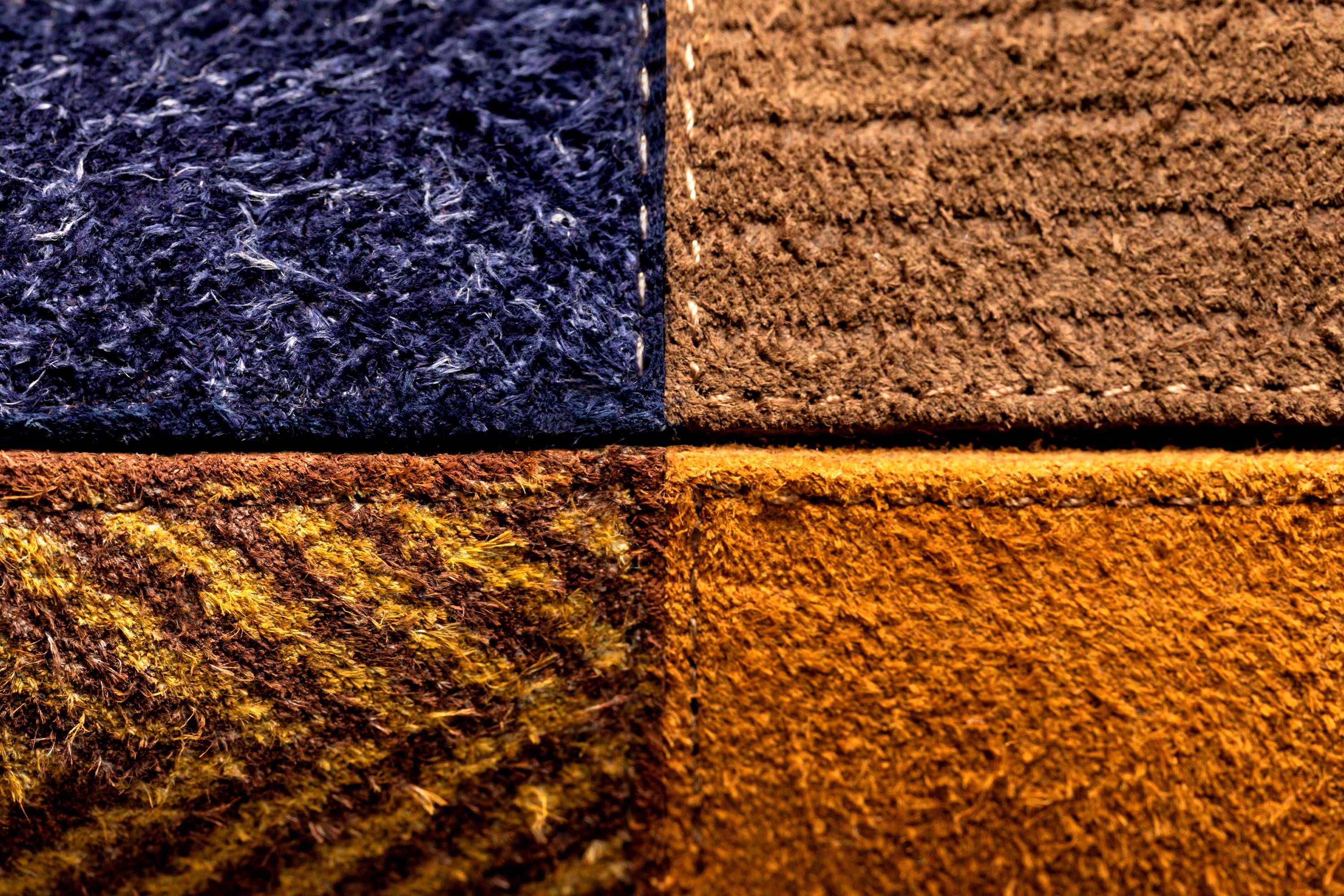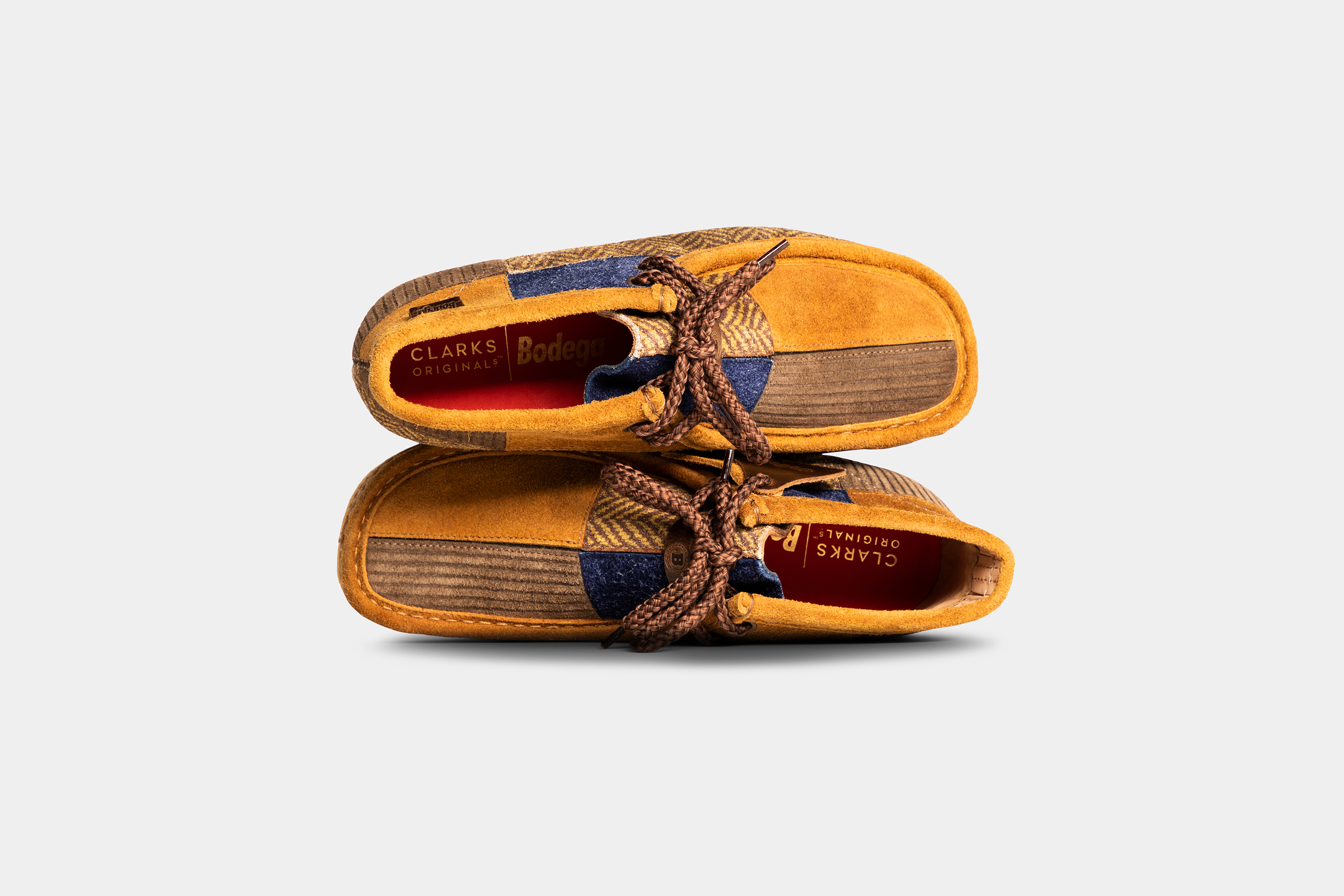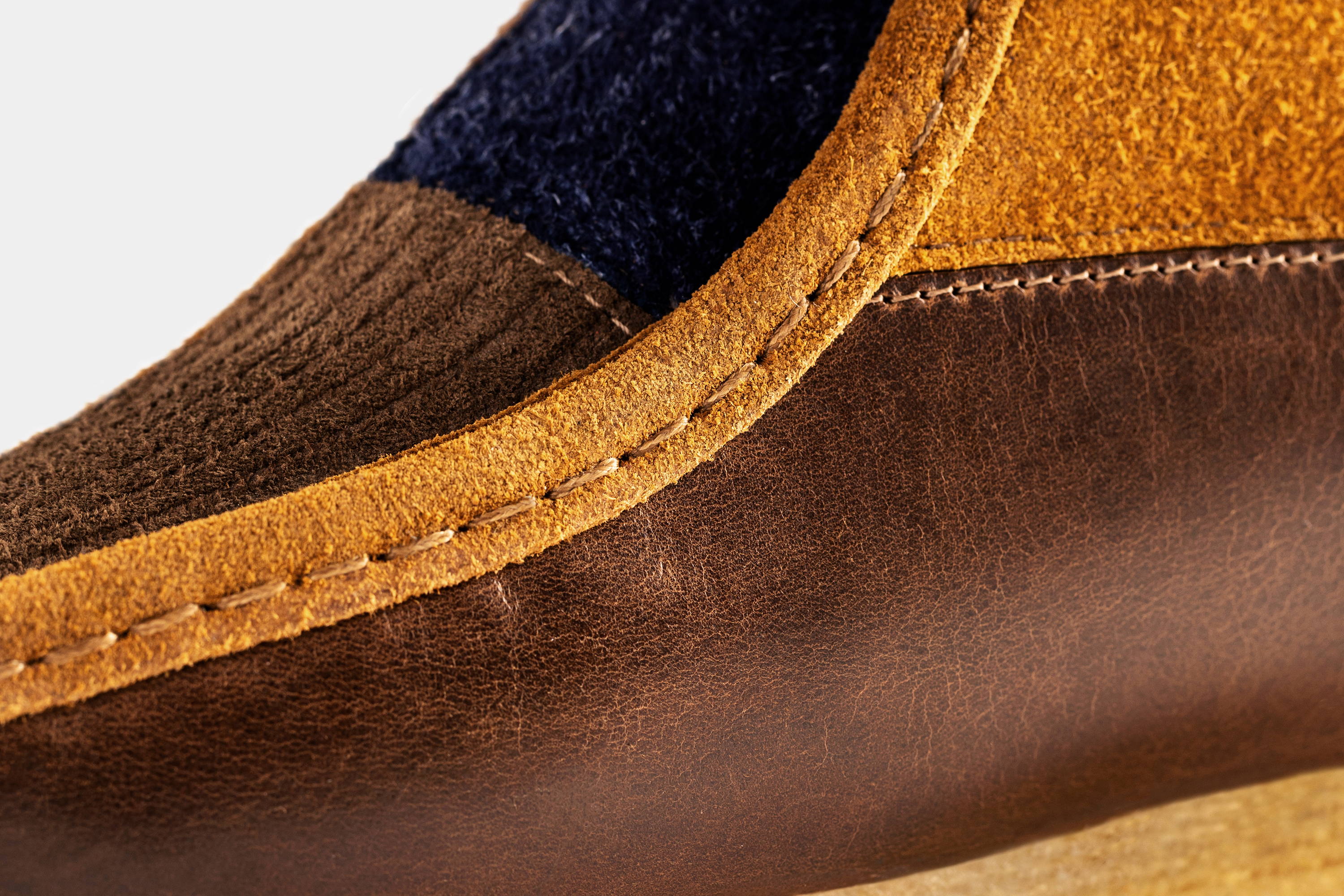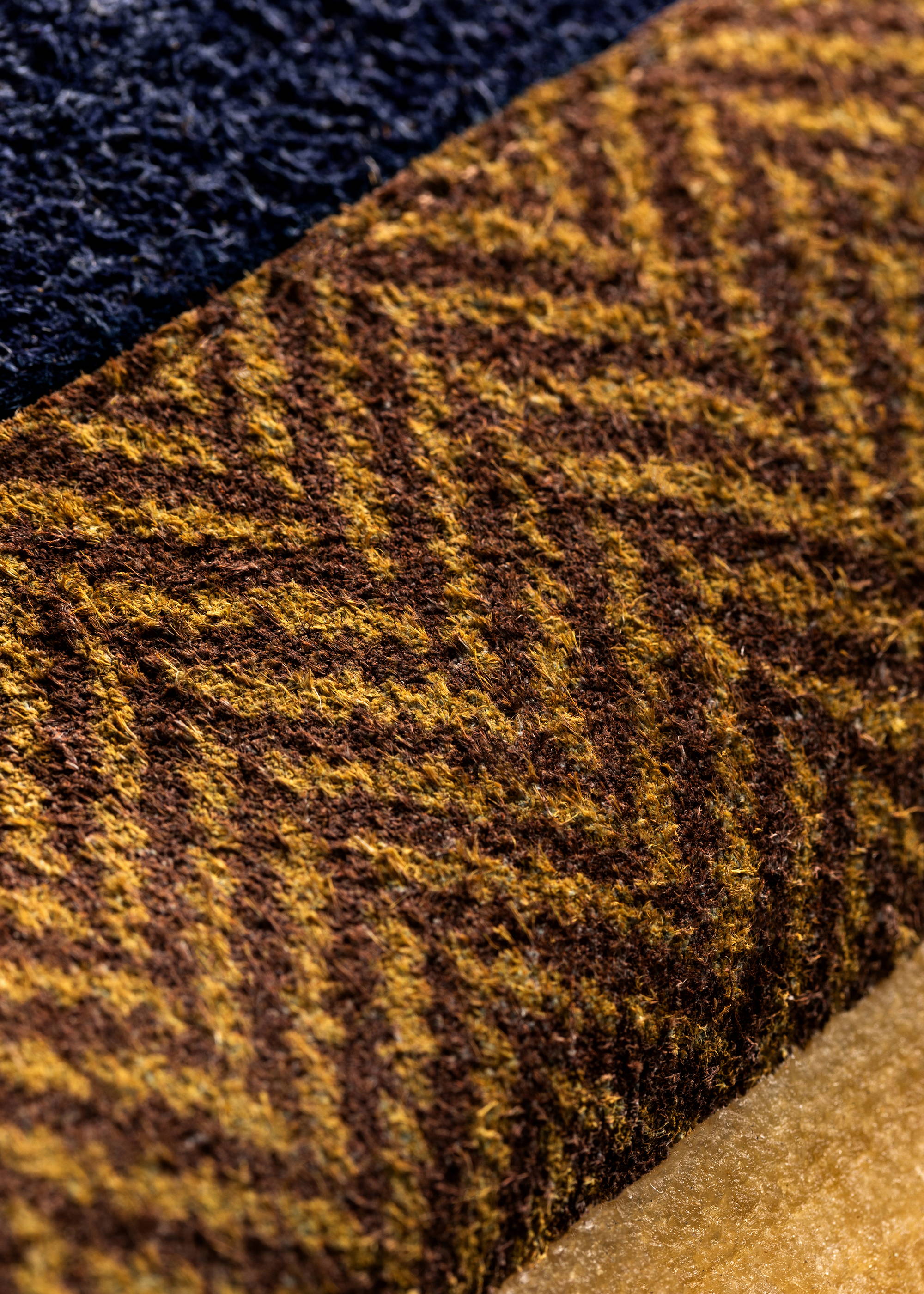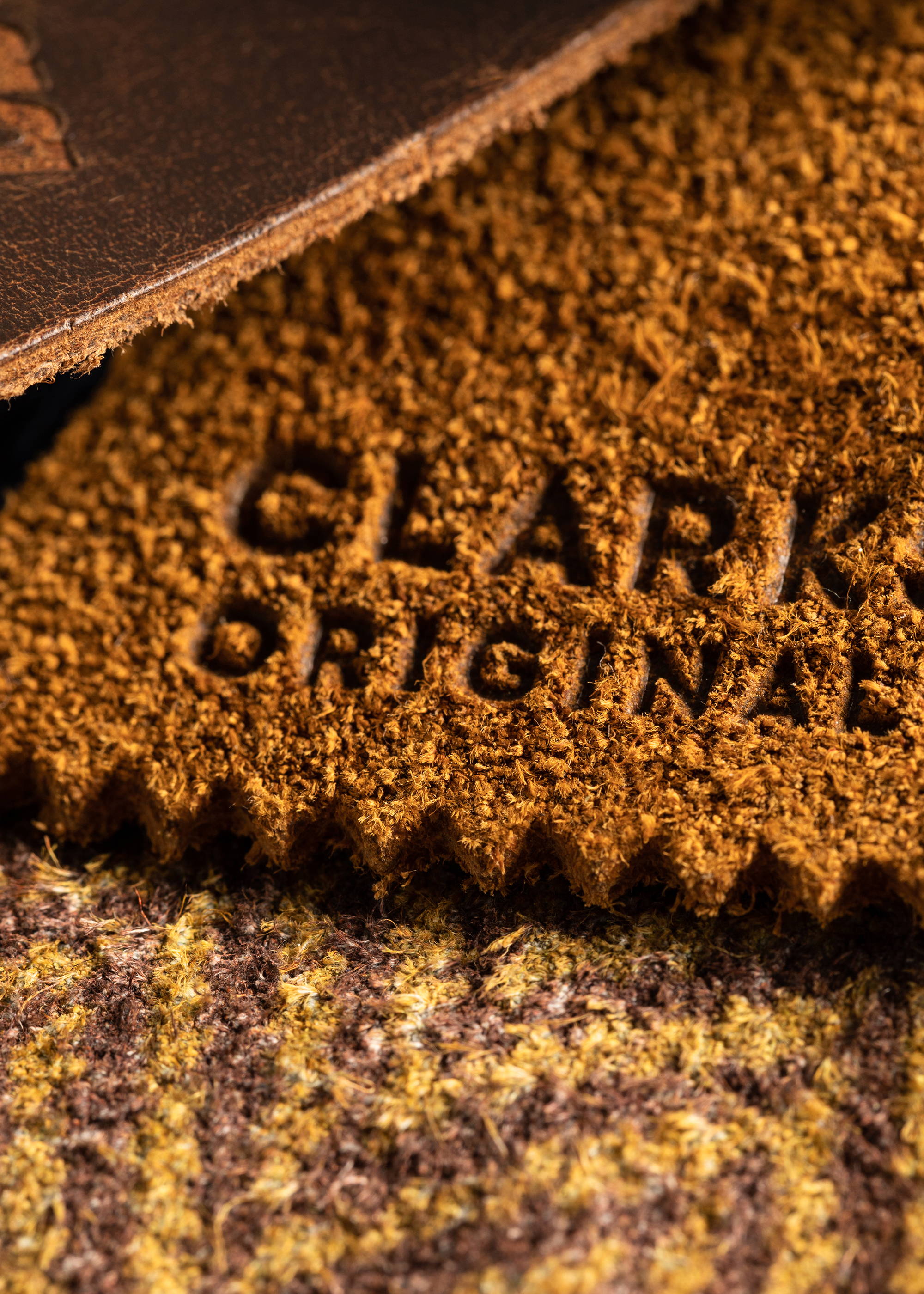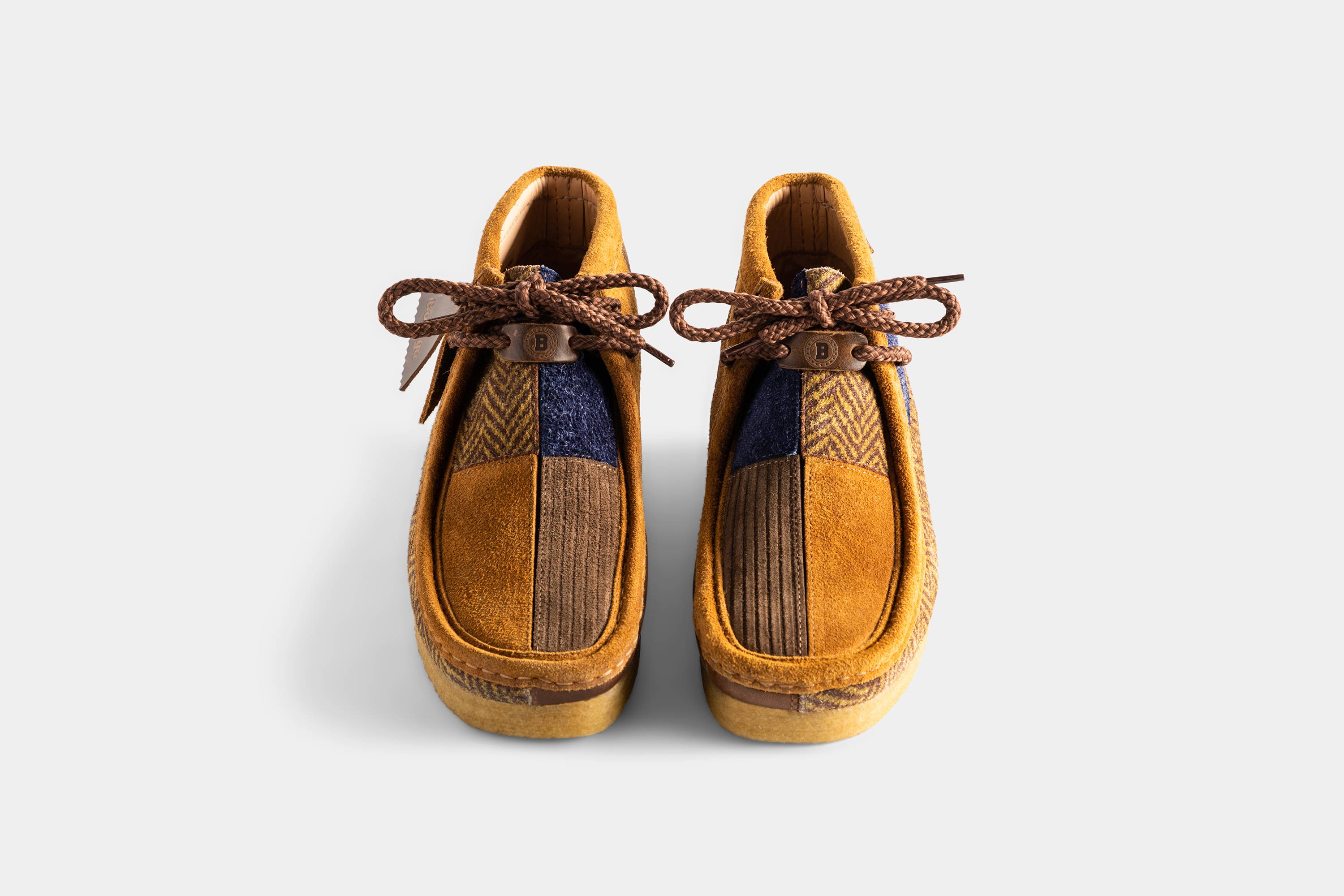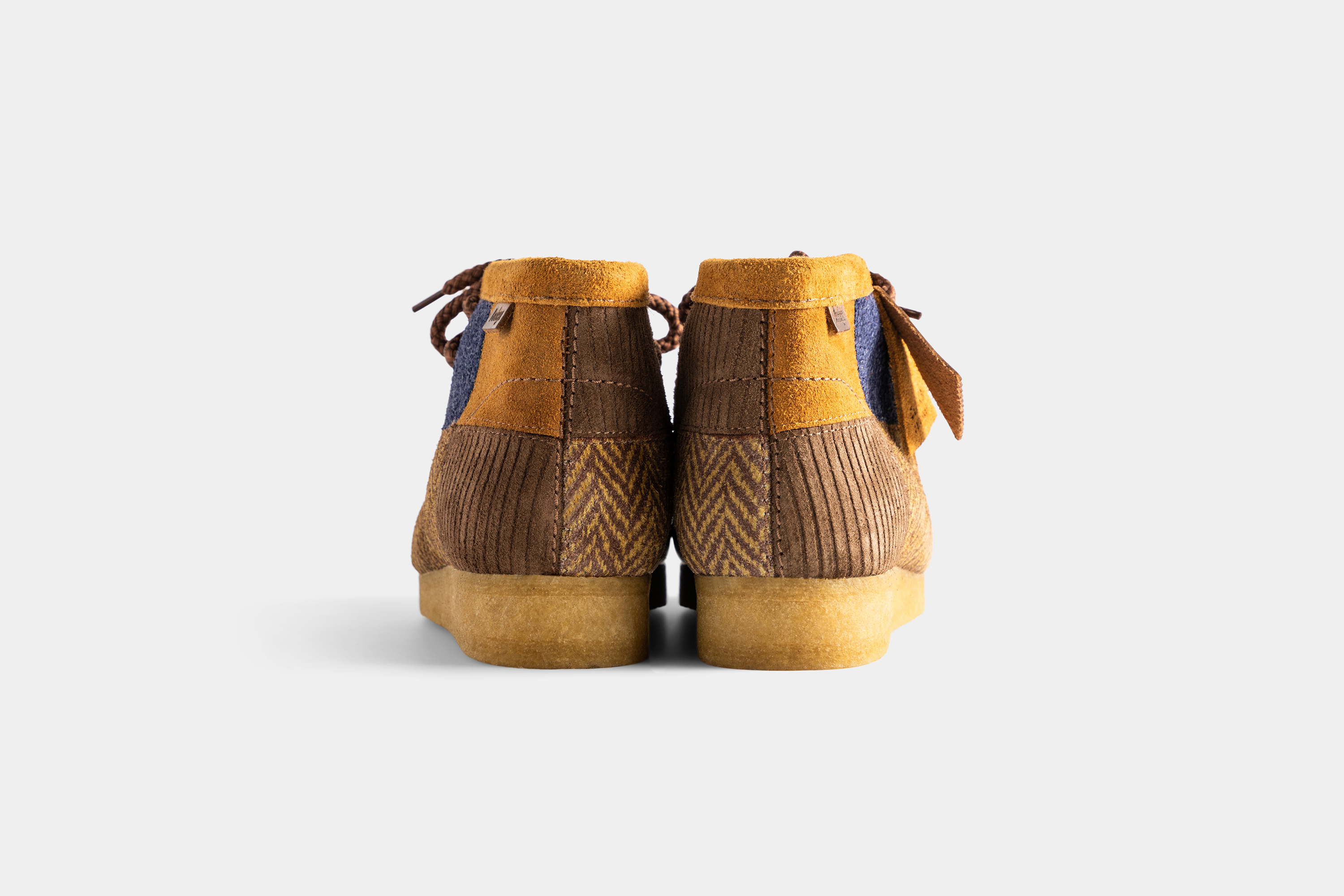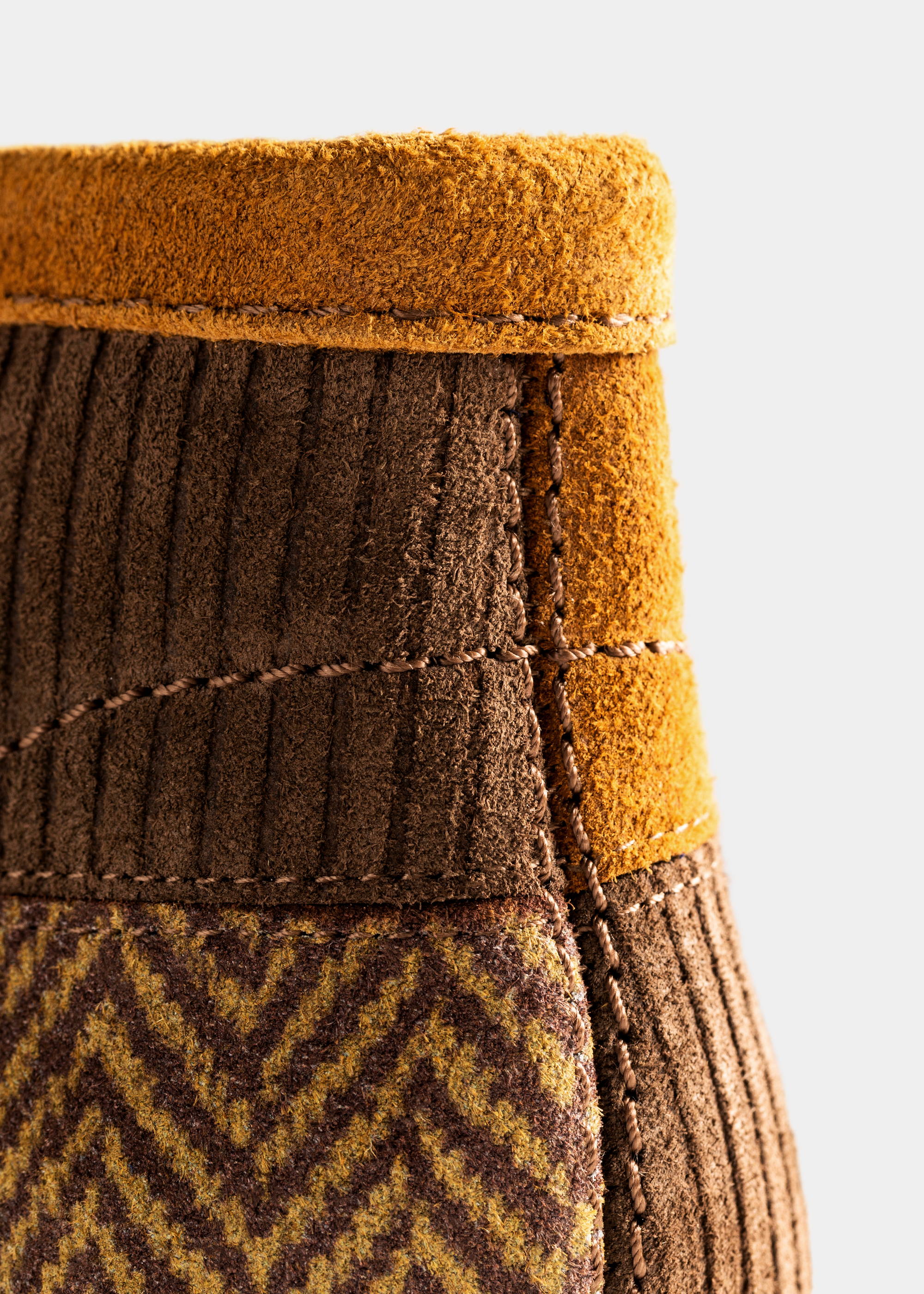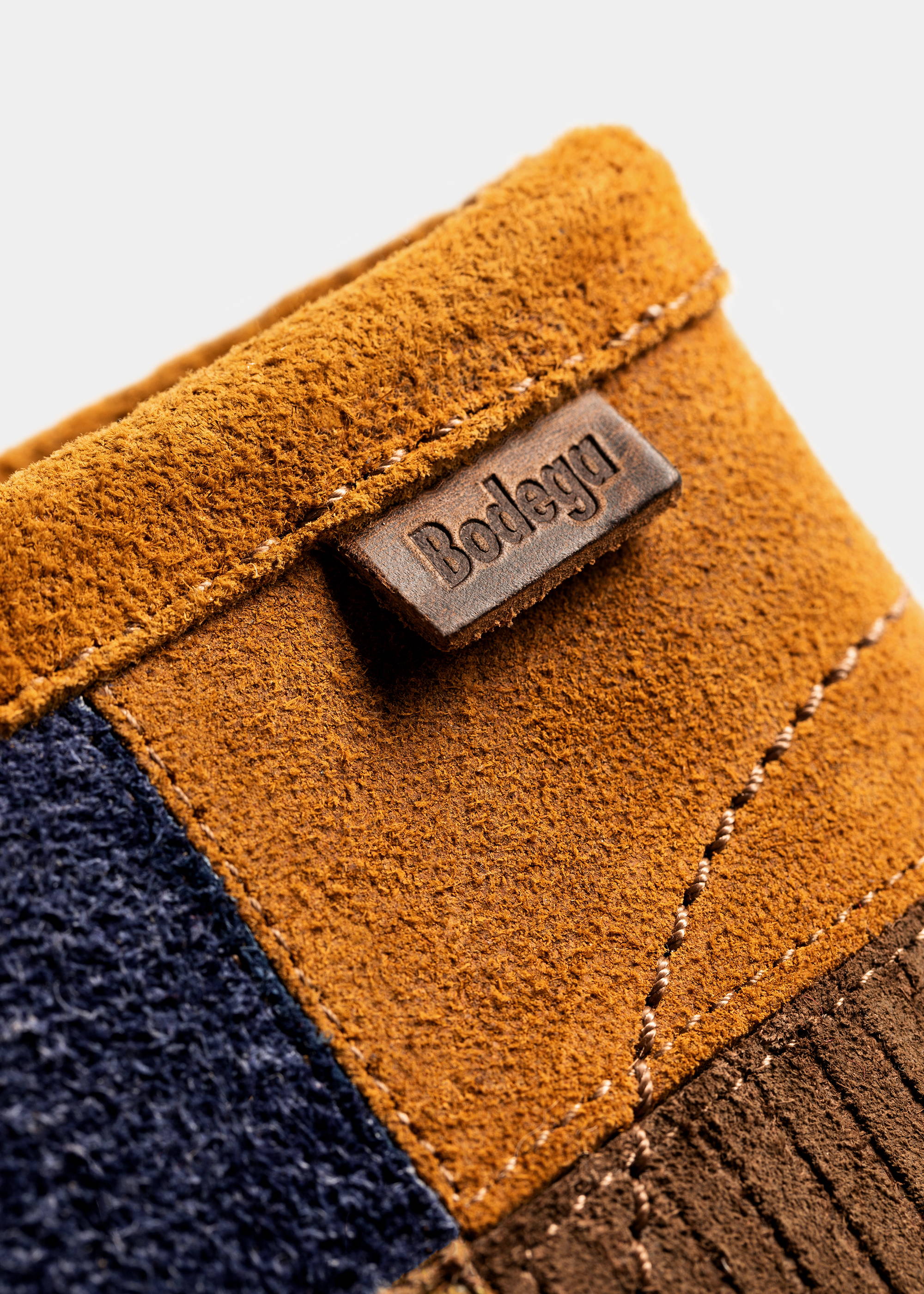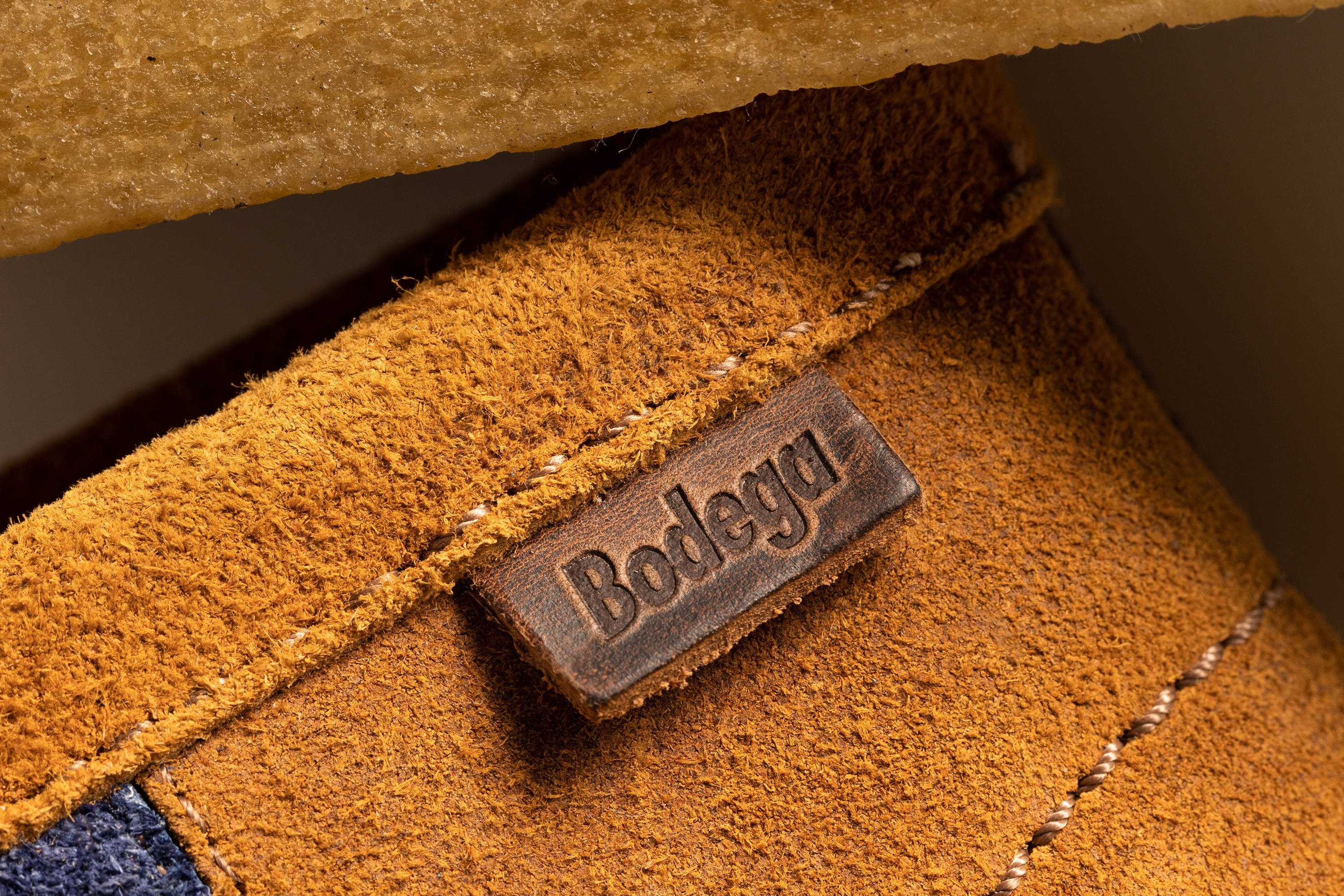 Beyond the surface level abracadabra though, this move is more than just a gimmick or party trick – although if you know a party where this qualifies as a trick let me know. Filled out with tried and true leather and suede patches, the pattern and feel of each panel harmoniously plays off each other creating a one-of-a-kind look that's just bold enough to work. The fact that its tied together with a Fantastic Mr. Fox palette brightened with a vibrant blue undercurrent sure doesn't hurt.
 
Finished with rope laces, branded dubraes resembling leather toggles, and antique brass eyelets, not only do these details add some eye candy, the contrasting textures enhance the overall look. And don't forget the two fobs, which act as the fresh waxed stamp of intercontinental approval.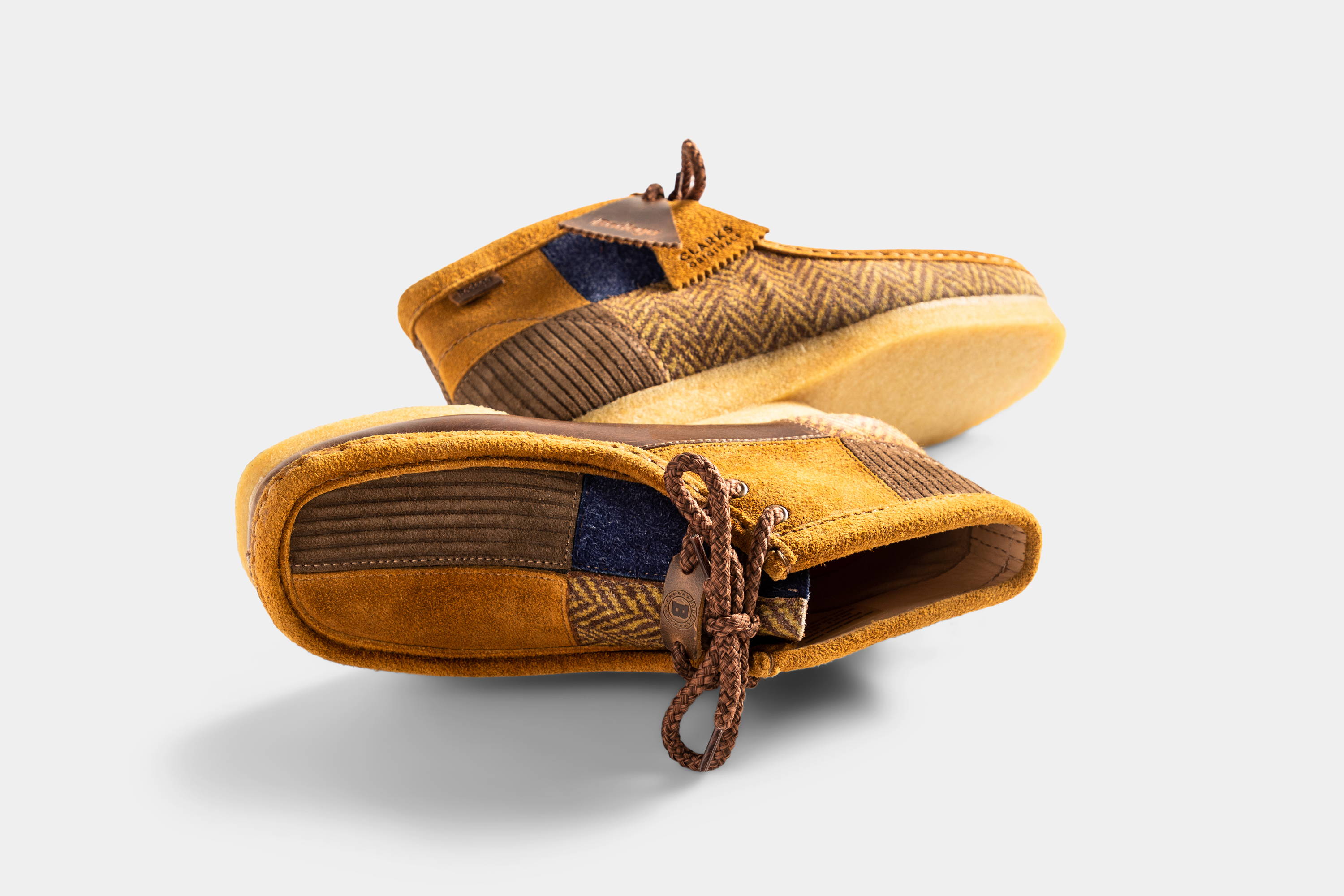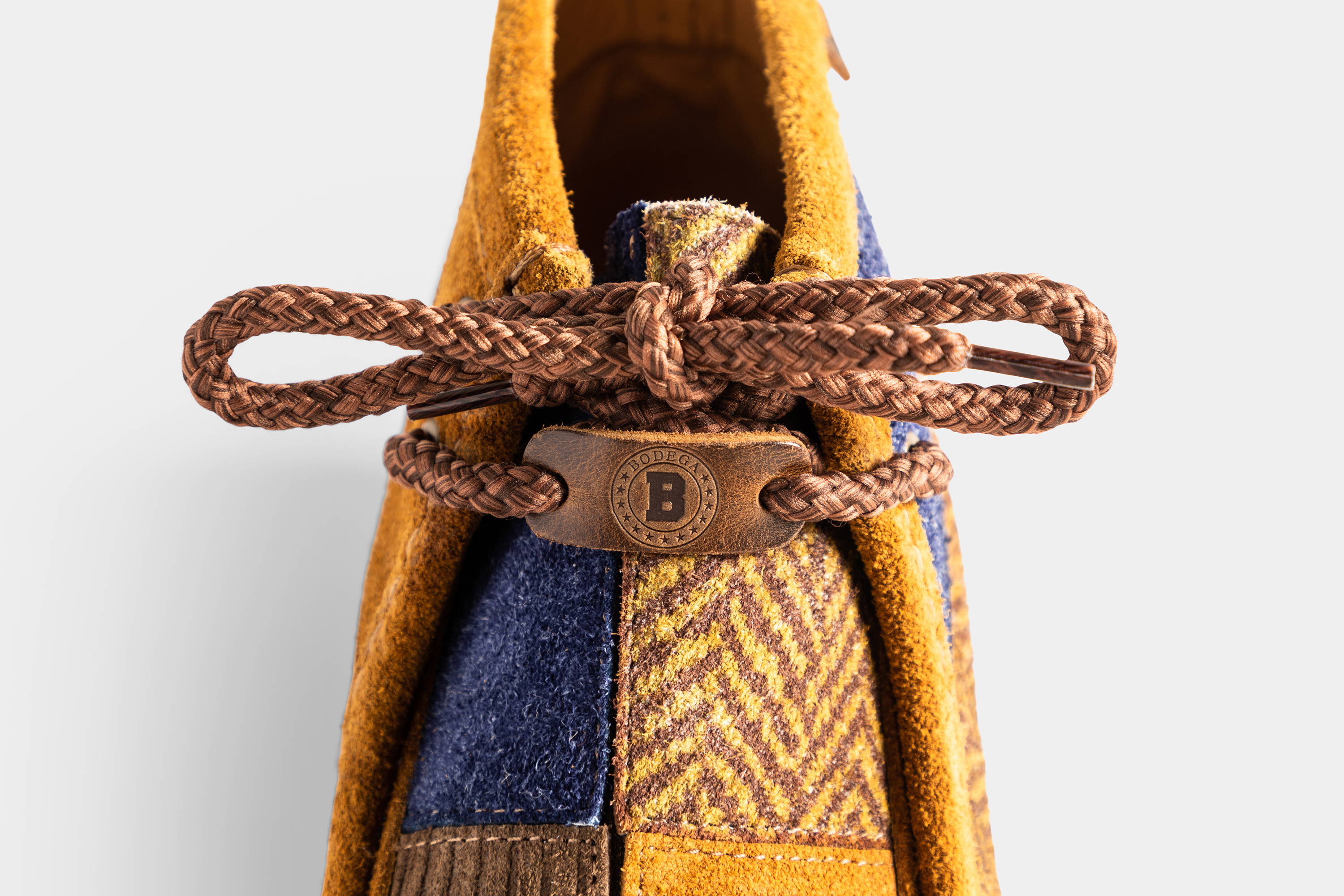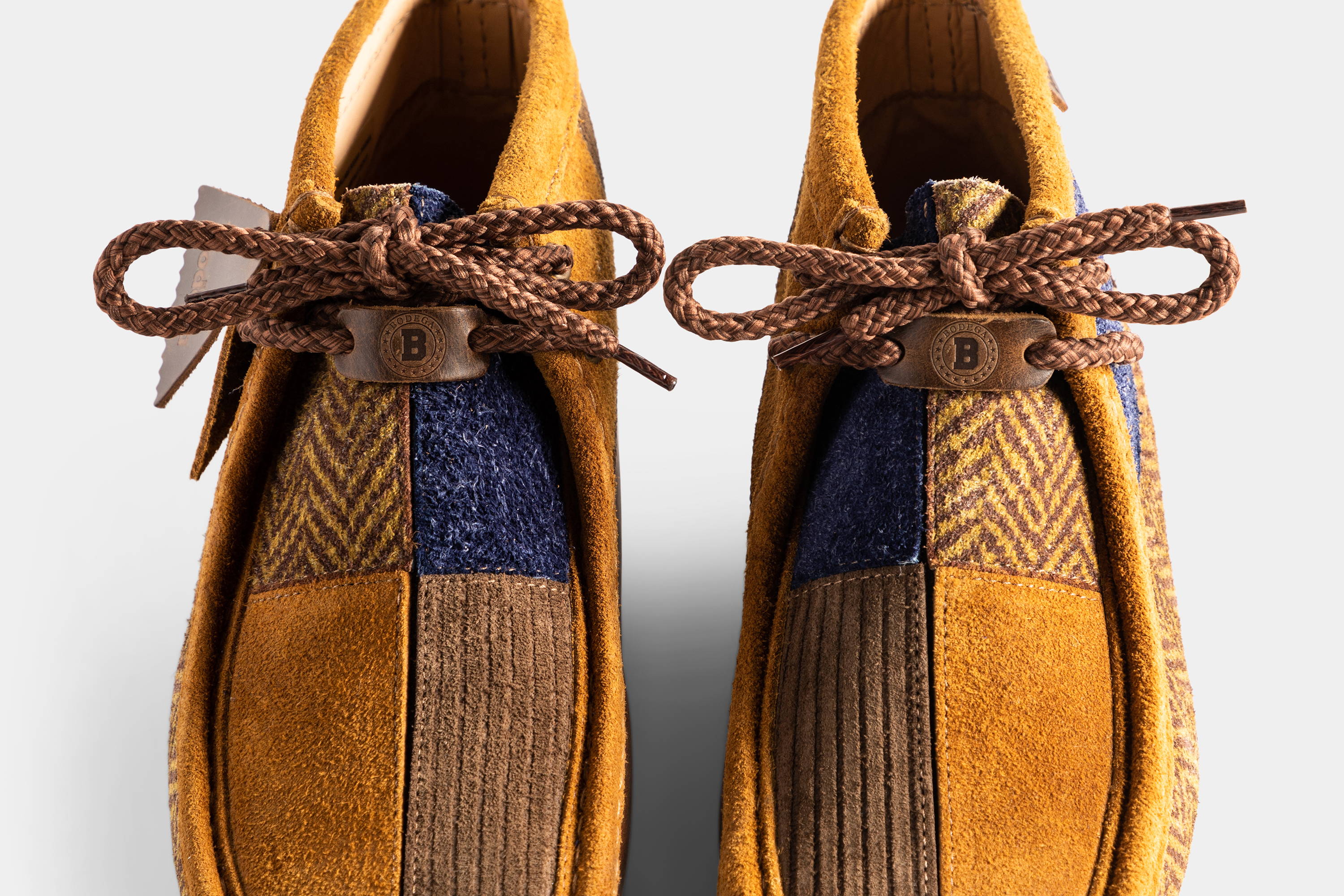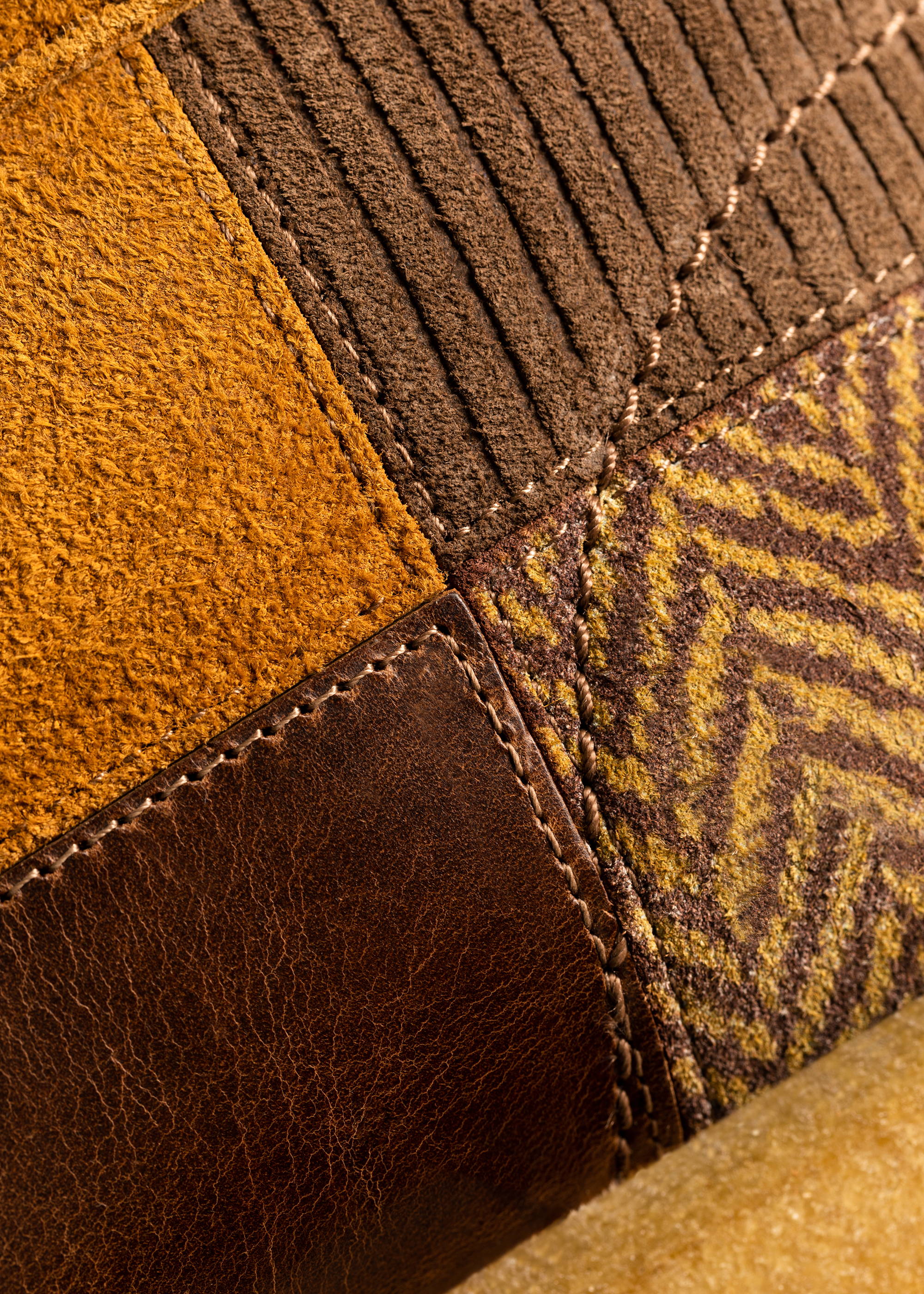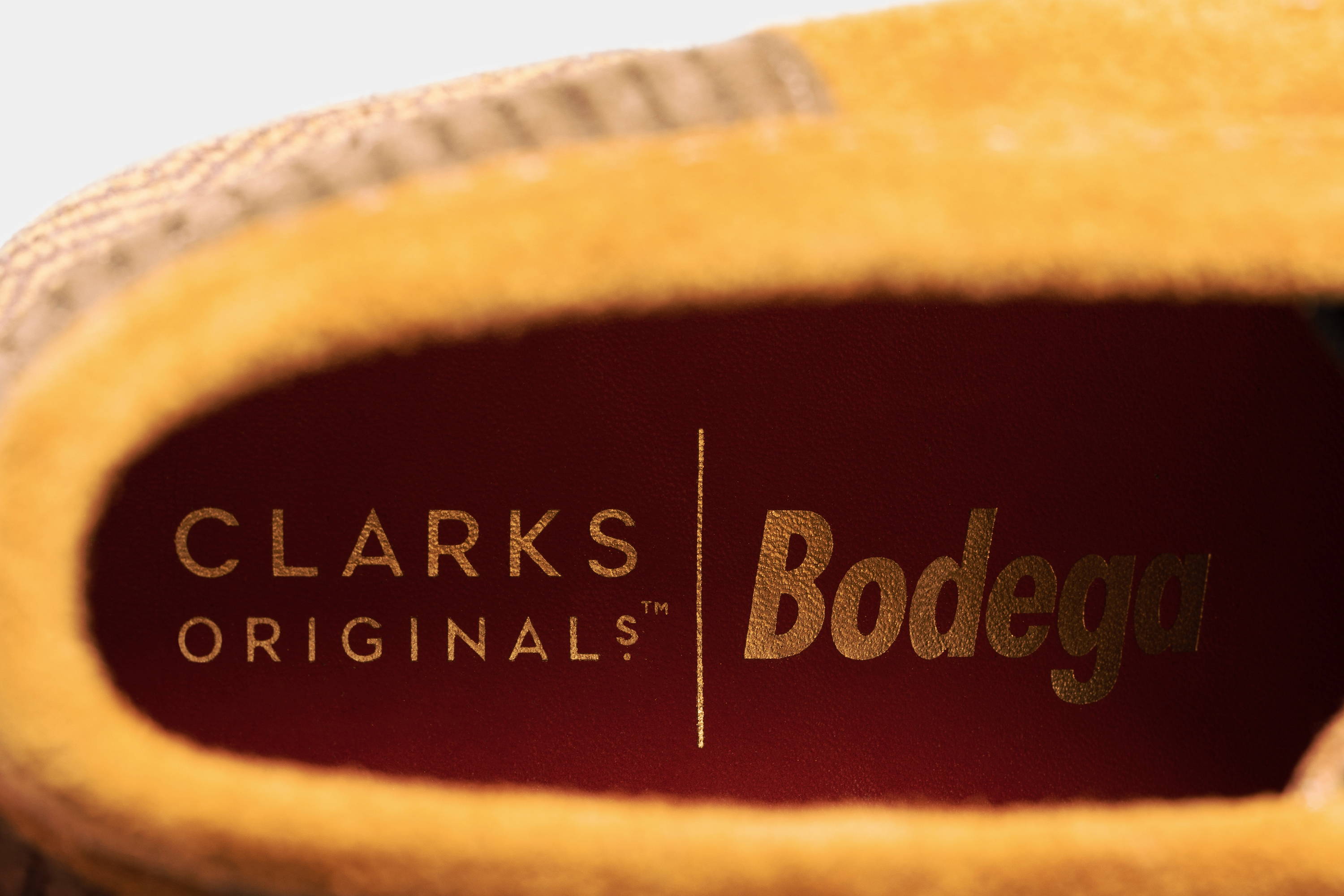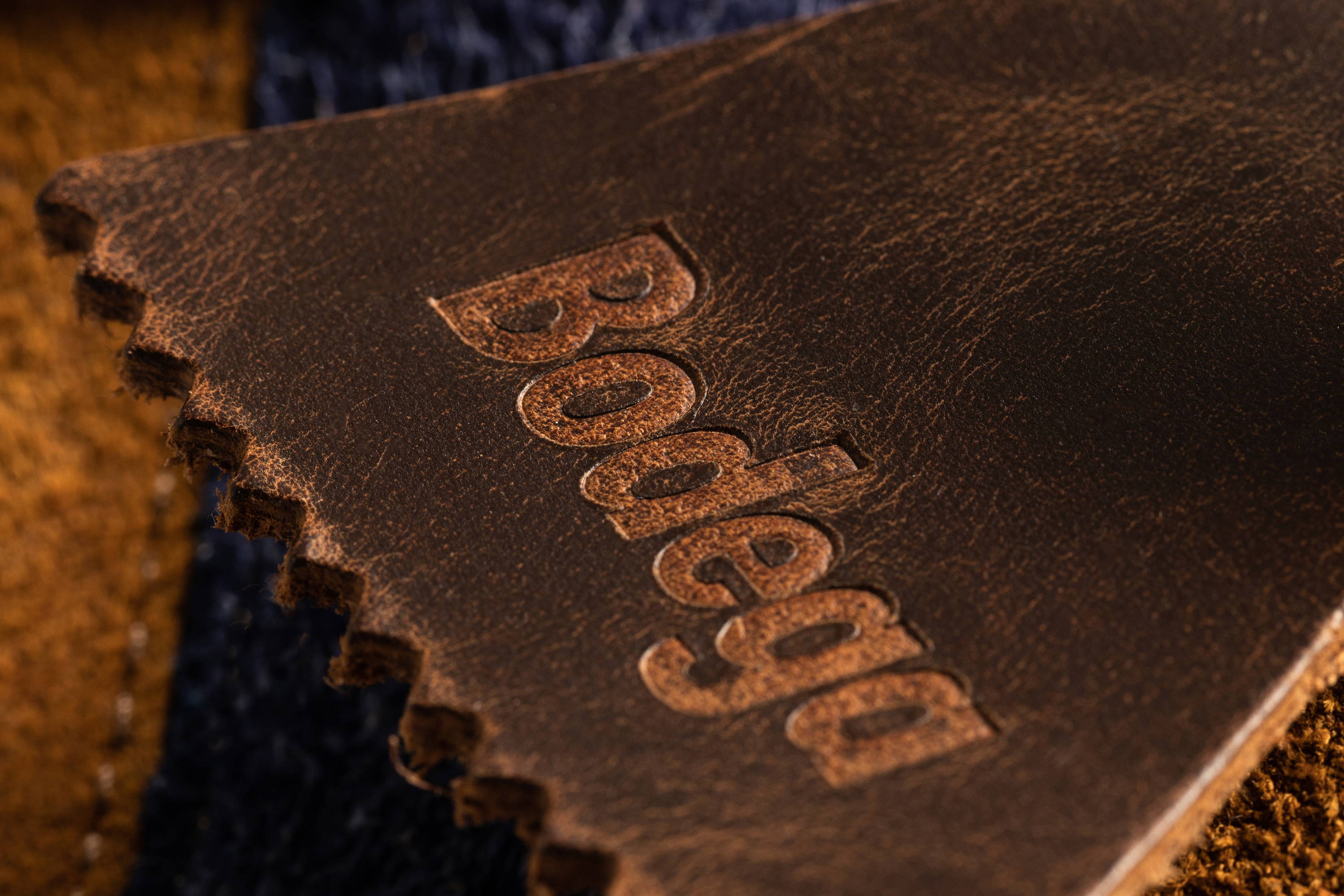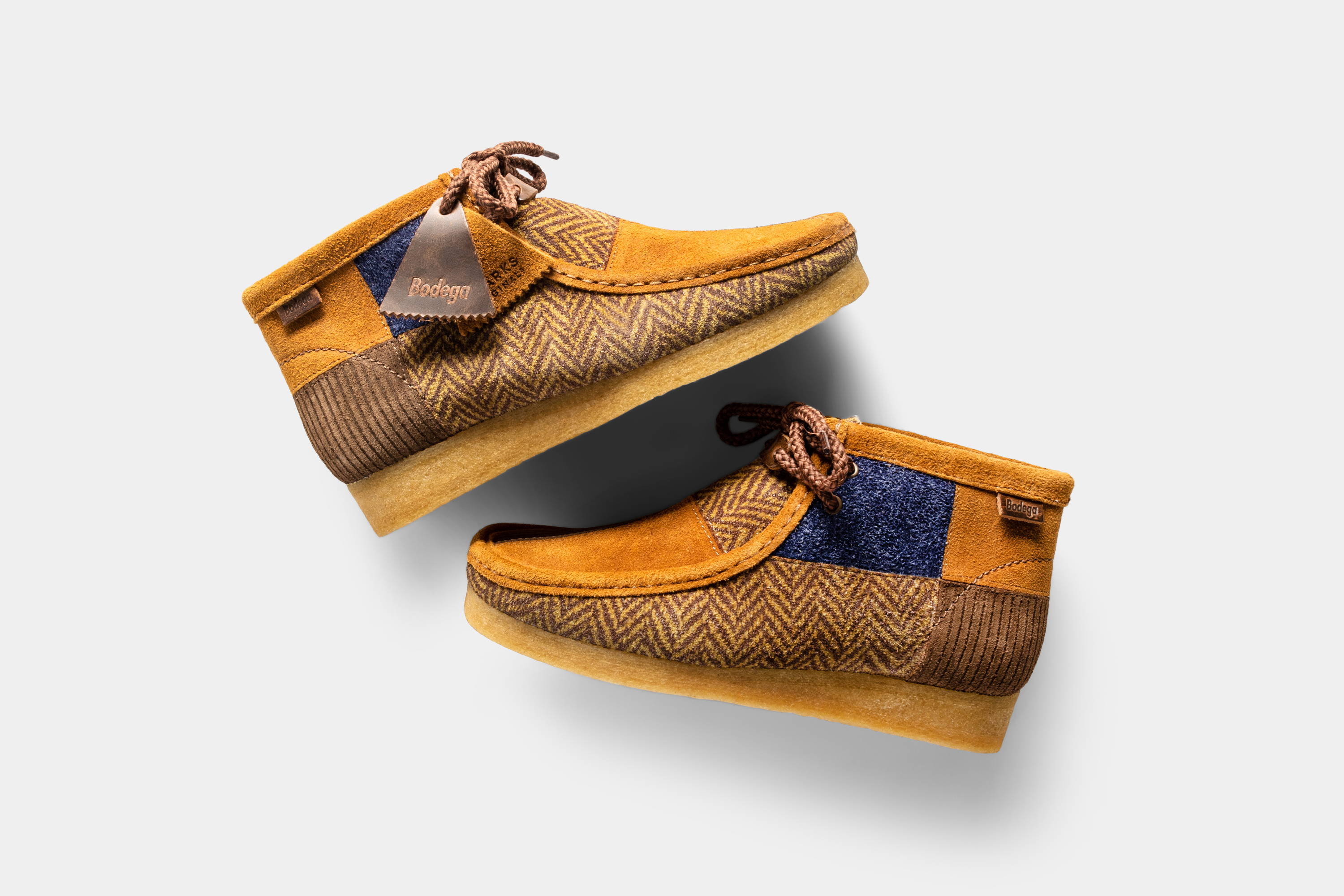 Release Info:
Friday, October 28, 2022
Available online at 12pm EST and in-store at our Boston and Los Angeles locations on a first come, first served basis.