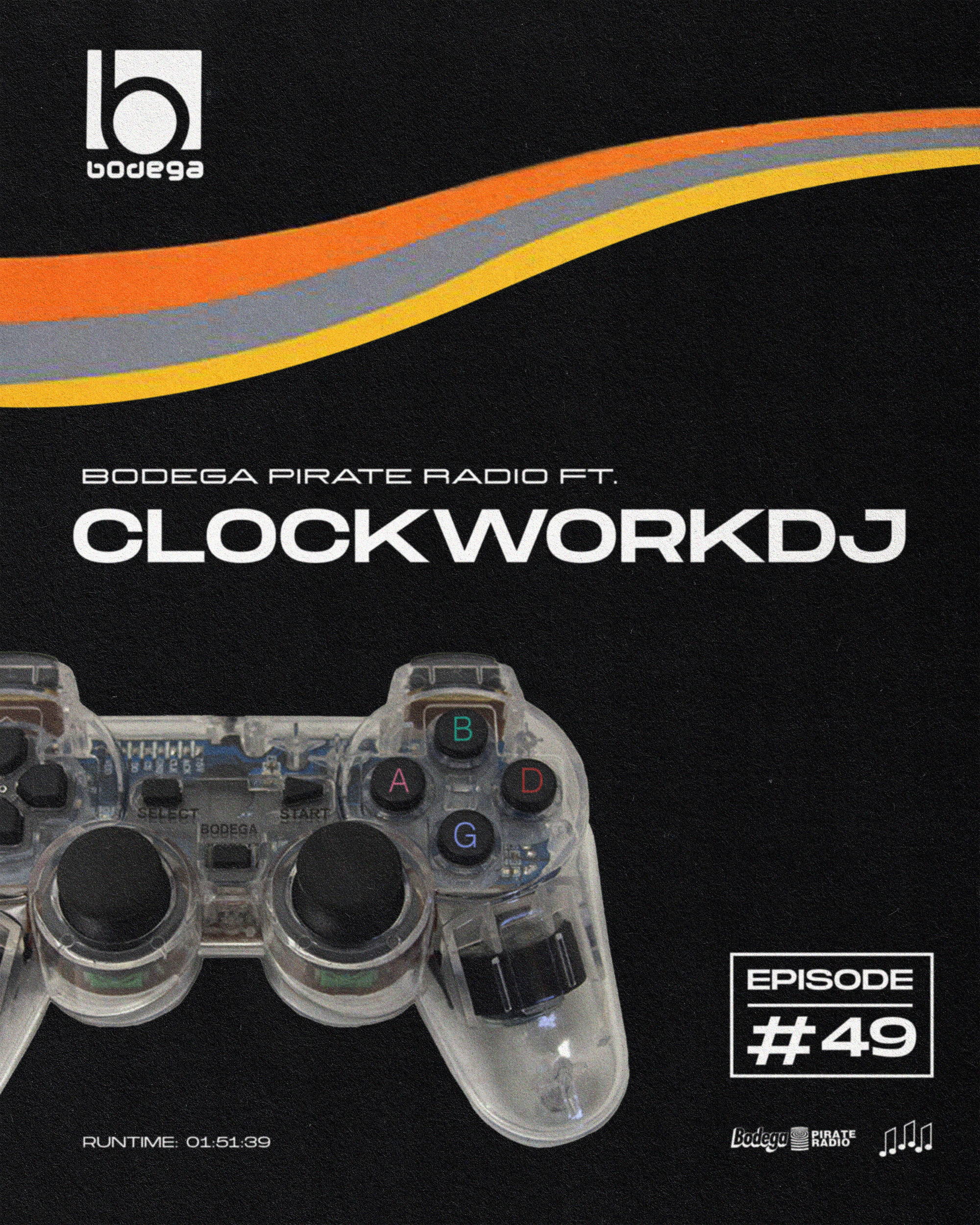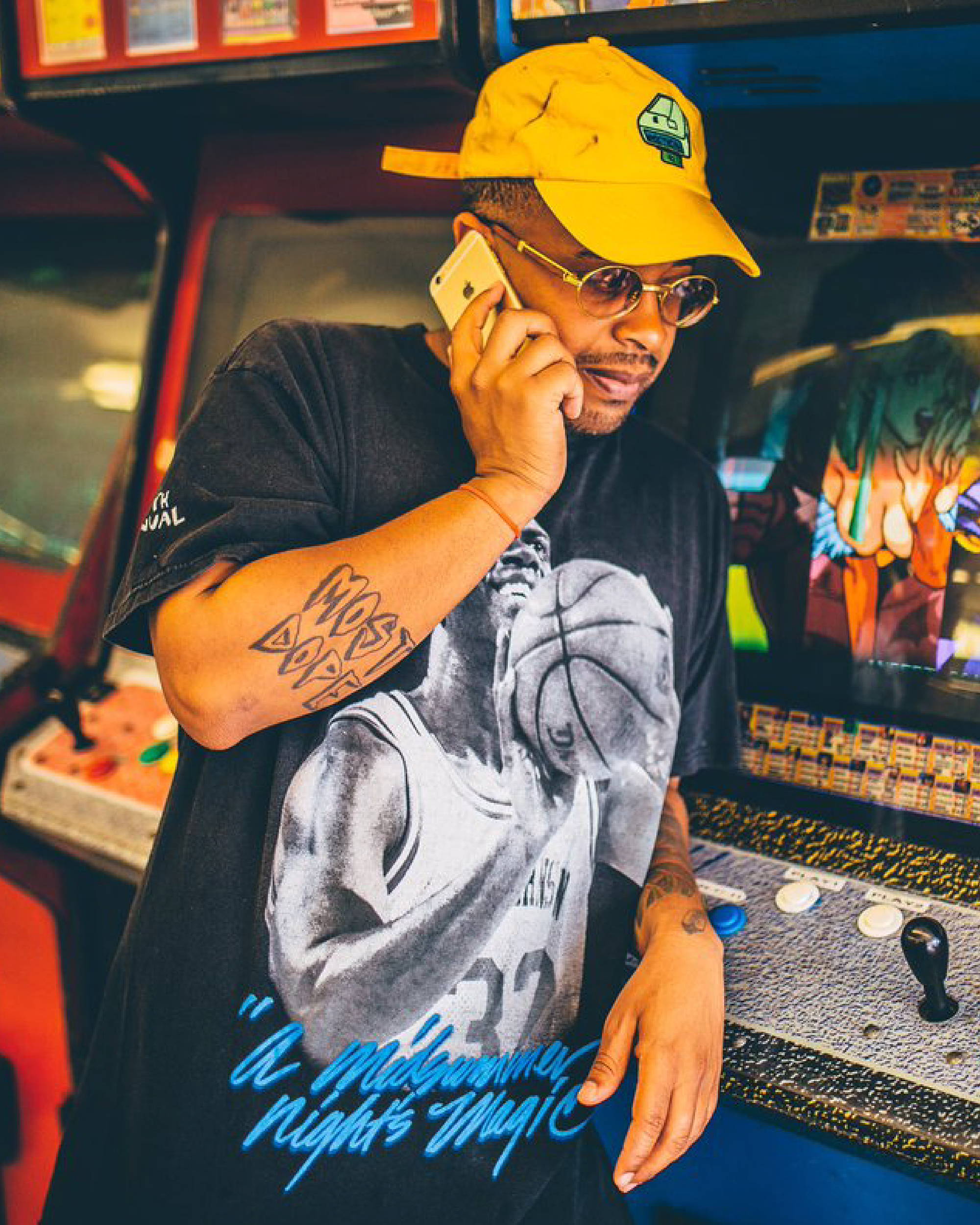 SIDE A (The Warm up 99-2000s)
G-unit-I smell pussy
C-Murder- Down for My Niggas
Lil kim- put ya lighters up
Notorious B.I.G- A Story to Tell
Tribe Called Quest- Find a Way (Feej Remix)
Tribe Called Quest- Find a Way
Mase & Diddy - Cant Hold me down
Mac Miller- BOO! (Prod by CLOCKWORKDJ)
Eminem x Dr.Dre x Snoop Dogg- Bitch Please 2
Norega- Superthug
State Property x ODB- Sound of the Police
Norega- Nothin
Jadakiss x Kanye West- Gettin it in
Clipse- when the last time
Frankie beverly & Maze- Before i let go
Jay-z - encore
Clockworkdj feat ???- THEGETDOWN (Prod by Larry Fisherman)
Mac Miller- Gotthisbeatinmyhead (Prod by CLOCKWORKDJ x Larry Fisherman)
Mac Miller- Thats Life
SIDE B (Prod by CLOCKWORKDJ & Remixes)
Drake - Nonstop ( CLOCKWORKDJ Remixx)
Bobby Shumurda x Rowdy Rebel- Computers ( Eric G Remix)
Lil Wayne- Hustlers Musik ( Eric G Remix)
Wes Blanco- Sandman (Prod by CLOCKWORKDJ)
Three 6 Mafia- Who run it ( Hudson Moehawke remix)
Mike jones x Slim thug- Still tippin 44
Fleetwood Mac - Dreams ( CLOCKWORKDJ Remixx)
Mac Miller- He who ate all the Caviar (Prod by Larry Fisherman)
Wes Blanco- EASY ( Prod by CLOCKWORKDJ x Gabe Niles)
SIDE C (The Neighborhood)
DJ WhySham x Brandie blaze- Thelma and Louise
Fuegoveli- Folgers Freestyle
Lil Wave- Do what you do
Dj Whysham x CakeSwagg - We run the City
OG SWAGGERDICK- Might get rich
Awest- Drown
Jake lewis- Bubble
Lelo quito - Revenge
Jordan-Jones - The Funk
HAAWWS- 247
CAESAR- Nights like this
Angel Javier - Strangers
Chase Murphy - No Mo
Bodega Jay- Bad guy Regardless
Lil Wave- TLG
Maekosays- Lifelike
Xndrsound- Trouble
Mahamma G - Where do i go from Here
Vixxlelame- Tan
The Mona Leeza- Jack Harlow
Brennan- Brown Sugar
SIDE D (The outro)
Mac Miller - CPR
Curren$y feat Mac Miller- Money Shot
Mac Miller - People under the stairs
Mac Miller- Thought from a Balcony
Mac Miller - Stupid
ADÉ feat Mac Miller- Incense
Mac Miller- Whats the Use
Mac Miller- Apparition
Mac MIller- Programs
Mac Miller- Selfcare
---
This past week CLOCKWORKDJ took over Bodega Pirate Radio for a special set, live and quarantined from his home in Brooklyn. Best known as Mac Miller's DJ, the Cincinnati native has also shared the stage with the likes of Wale, Talib Kweli and Hi-Tek. Now that the Mac Miller story has sadly come to a close, the DJ/Rapper/Producer/Songwriter is stepping out into the spotlight and preparing for the next chapter in his already acclaimed career.

Tell me about your time as a DJ before becoming Mac Miller's DJ?
I taught myself how to DJ at 15. One of my first gigs was my high school senior dance. My first gig out in public was DJing a "Just For Kicks" documentary event in Cincinnati. Using all vinyl. Shortly after that event, I DJed a Masonry fraternity event thing (I was still in high school), it was kind of strange now that I think about it. I used a Playstation 2 as my turntables.
See, what I figured out is that the PS2 had a built in amp inside of it which made the music louder on the game, and if you were to put I CD into the PS2 it would also play the music super loud. GEEK SHIT! Hahaha. So what I did was, I burned about 20 CDs full of music. Then I wrote the tracklist on the CD covers so I knew which track is what song. I had a Playstation 2, a Pioneer mixer and a Playstation controller. Using L1 and R1 to switch in between songs. The mixer was for fading in and out.
Shorty after a few random gigs is when I DJed at my first club in Cincinnati, Club XCULSIVE! From the clubs is where I met Hi-Tek. From Hi-tek I met Talib Kweli, and shortly after I would meet Mac Miller. Then my journey begins.
I assume that being a DJ for a lyricist has a much different trajectory than being your own DJ? What are some of the pros and cons? Did you ever imagine you would be someone else's DJ, or were you more interested in building a career on your own?
I never wanted to be someone else's DJ. My dream was to be an international DJ on my own. Being an artist was an additional goal, but my main goal was me becoming the best DJ in the world. The con to being someone else's DJ is that you sacrifice the journey to your goal and dreams. When you're supporting an artist on stage, in the studio, while traveling, or whatever it may be, it can drain all your personal energy. The pros outweigh the cons in my situations specifically, because without a lot of these artists, I wouldn't be in the position I'm in today. You gotta take the positives with the negatives. The positives are traveling across the USA three times without getting pulled over once, and playing shows for thousands of people you've never met before or can even speak english. The positives are, being in a room with artists you look up to, who value and ask for your opinion. The positives are, learning how to communicate, grow, and understand people outside America.    
You complemented Mac's style of music in a great way. Now that he has sadly passed, would you say you have returned to your previous style? Was the style of djing for Mac completely different from how you deejayed on your own? Were there any overlaps? How would you define that style for those who don't know? Looking back would you say your time being Mac's deejay had an affect on your deejay style at all?
Yes, My style of DJing for Mac was a lot different than how I would regularly DJ. I always tell people there is a big difference in Tour DJing & regular DJing. Tour DJing is like if you go to the grocery store with a grocery list and then go grocery shopping directly off that list from top to bottom, in order. Regular DJing is like if you smoked a joint on an empty stomach and went to the grocery store and went grocery shopping, you would want everything! It's no rules! Mixing food and drinks and snacks together. Looking back, DJing for Mac elevated my DJing to supreme levels. Before DJing for Mac I was a power mixer. That means I mix records quickly. 1 min, BOOM, next song. It was too quick, I remember DJing at clubs, I would sometimes cut a Jay-Z verse off too quick, or a popular Lil Wayne verse I would blend with another beat. It was too much, I needed to relax and breathe.
DJing on stage with Mac, I felt like the conductor in a sense. I had to vibe with the record live and feel the crowd's energy, all while keeping in tune with Mac. It's like I re-learned how to multitask. The DJ is the quarterback to Hip-Hop; we bring the energy! I would come out on stage so hyped, even if I was having a shitty day, cause I know, I start the energy off. If I come out on stage introducing Mac with a dead, unexcited type of energy, that's how the energy will start off.  
I read somewhere that you learned a lot from Hi-Tek when you joined him on the tour with Talib Kweli…. How did you become part of that tour and how did that tour change you? When are we talking here? How did your style and perspective on deejaying change because of that tour?
We're talking 2008-2009 when I went on my first tour ever. It was the Reflection Eternal Reunion tour with Hi-Tek & Talib Kweli. I'll never forget it. That tour changed my life forever. J. Cole was the opener on the East Coast (shouts to the whole Dreamville) and Strong Arm Steady was the opener on the West Coast (shouts to Krondon, Mitchy Slick & Phil Da Agony). I still can't believe I was on a tour bus with all these legends.
I became part of this tour because of the hard work I was putting in around my city. By this time (2007-2008) my name was ringing bells in Ohio & Kentucky. I had this weekly Thursday night party in Newport, Kentucky called Tick-Tock Thursdays. If I'm not mistaken, I think we won an award for "Party of the Year" back then. I remember seeing Hi-Tek at one of the Thursday parties and him telling me how proud he was of me, and that he liked what I was doing in the city. I would also find out later that Hi-Tek's mother and my father work at the same place! Small world! So that just made the connection realer.
One of Hi-Tek & Kweli first shows on that reunion tour was in Kentucky. My previous management company booked this show. I remember Hi-Tek asking me if I wanted to go on tour with him and Kweli while we were hangin out before the show started backstage. I thought he was joking, because he's asking me this seconds before he hits the stage. I'm like "HELL YEA" and that night in Kentucky is when my life was about to change forever.
How did you link up with Mac Miller? 
Myspace and one of my best friends to this day, Sean Herron. At the time, Sean was my manager. He introduced me to Kool-Aid and Frozen Pizza like the third day I got back from touring with Talib & Hi-tek. I remember walking into our offices feeling like the man! Fresh off tour, a little money in my pocket, smiling. Sean is playing Kool-Aid and Frozen Pizza on loop, saying this is the next artist he wants to book. Sean ran a management company that managed a few DJs around Ohio & Kentucky. I was the first DJ on the roster. Once he made success with me, he started adding others to the team and we became a small family. Sean was looking to book Mac for a four city mini tour in Ohio & Kentucky and I would be the DJ for Mac on these dates. Sean asked me if I would be down to DJ for Mac cause he was looking for a DJ, he didn't have one at the time.
When I watched the video for "Kool-Aid and Frozen Pizza," Treejay with the boombox caught my attention. I'm super hip-hop, so when I saw some young dudes doing that in 2009, I thought it was clever and nostalgic. On top of that Mac was rhymin'! He could spit for his age and I knew he would get better with time, so I said, "HELL YEAH!" I was already geeked from touring with Kweli & Hi-Tek, I mean we just did like fifty cities and forty states! Before that, the only place I had been outside of Ohio was Paris, France, for a DJ battle that I traveled to illegally, while on probation and won! That's another story for a different day, HA! Sean booked the FOUR city mini tour and I accepted DJing for Mac Miller, and the rest is HISTORY!
Obviously Covid has done a number on live music and performances. How have you been able to stay positive and productive? Do you have any advice to creatives that are struggling?
Yes I have. I've also been enjoying this moment to control my breathing and practice patience. My advice would be to get comfortable with yourself if you already haven't. Learn how to be alone with yourself and your thoughts, re-learn how to love yourself again.
What do you have in the works right now?
Branding. My journey right now is to promote my CLOCKWORKDJ, the Producer/artist brand and my #GOTWORK apparel brand and make it stronger than it ever has been. I'm a few weeks away from releasing VOL.2 of my 4-part EP Series entitled Non-Zero Sum Game. Non-Zero Sum Game is a 4-part EP series that I've created with some new, fresh & undiscovered artists, recording to my production. I supply the beats and the artist supplies the lyrics. It's a win-win for both teams involved. Non-Zero Sum Game Vol.1 is currently available on all DSPs NOW! The #GOTWORK apparel brand is working on its 3rd edition of #CLOCKSOCKS. Lastly, I'm part of a non-profit organization "Building Beats" that partners with local schools, community centers, drop-in centers, youth of incarcerated parents to teach music and art. I've been teaching music production/ DJing skills for four years currently. This year I have about ten students total. So yeah, I'm constantly looking for ways to expand the brand.
What are you most looking forward to when things subside?
Being excited about going outside and meeting people again.
Before the pandemic where do you play the most? Did you have residencies? Tour? Stay in town?
I played in Brooklyn a lot. I had a monthly residency at Brooklyn Bowl called "FREEK-A-LEEK a 2000s Rap/R&B Party". Going on 3 years strong! I had a FREEK-A-LEEK event earlier this year in March. Tickets were selling out then Covid hit like that second week of March and shut down everything.
3-5 songs that define who you are.
Mark Morrison - "Return of the Mack"
Barrington Levy - "Too Experienced"
The Dramatics - "What You See Is What You Get"
Jeru The Damaja - "Da Bichez"
Jay-Z - "Did it My Way"
3-5 songs that your set can't be without?
Mark Morrison - "Return of the Mac"
Mac Miller - "What's the Use"
J-Dilla - "Starz"
For those who only know you as Mac's deejay, tell the people what to expect tonight.
Free and open your mind. Don't expect anything. Lend me your ears and relax. You've never seen a dj like me dj before. I will play a range of unreleased music and remixes and create on the fly live remixes never heard before. Let me take you to your safe place.
I read that Mac Miller used to start off every show with pre-show prayer. Can you give us an example? Perhaps something to reflect the sign of the times and the night we have ahead?
It's difficult to try and give an example, because every night it came from Mac's heart. After every prayer I would seriously say, " You need to write of book of "before show" prayers! That would be HARD!" We would all laugh and walk on stage. I was serious though. Unfortunately it never happened. One thing he would do in prayer is pray for the moment and time we were in. He would pray for a crew member to get well if they were sick or whatever. He would also pray that he didn't forget his lyrics or that I wouldn't fuck up a song or something hahahaha!