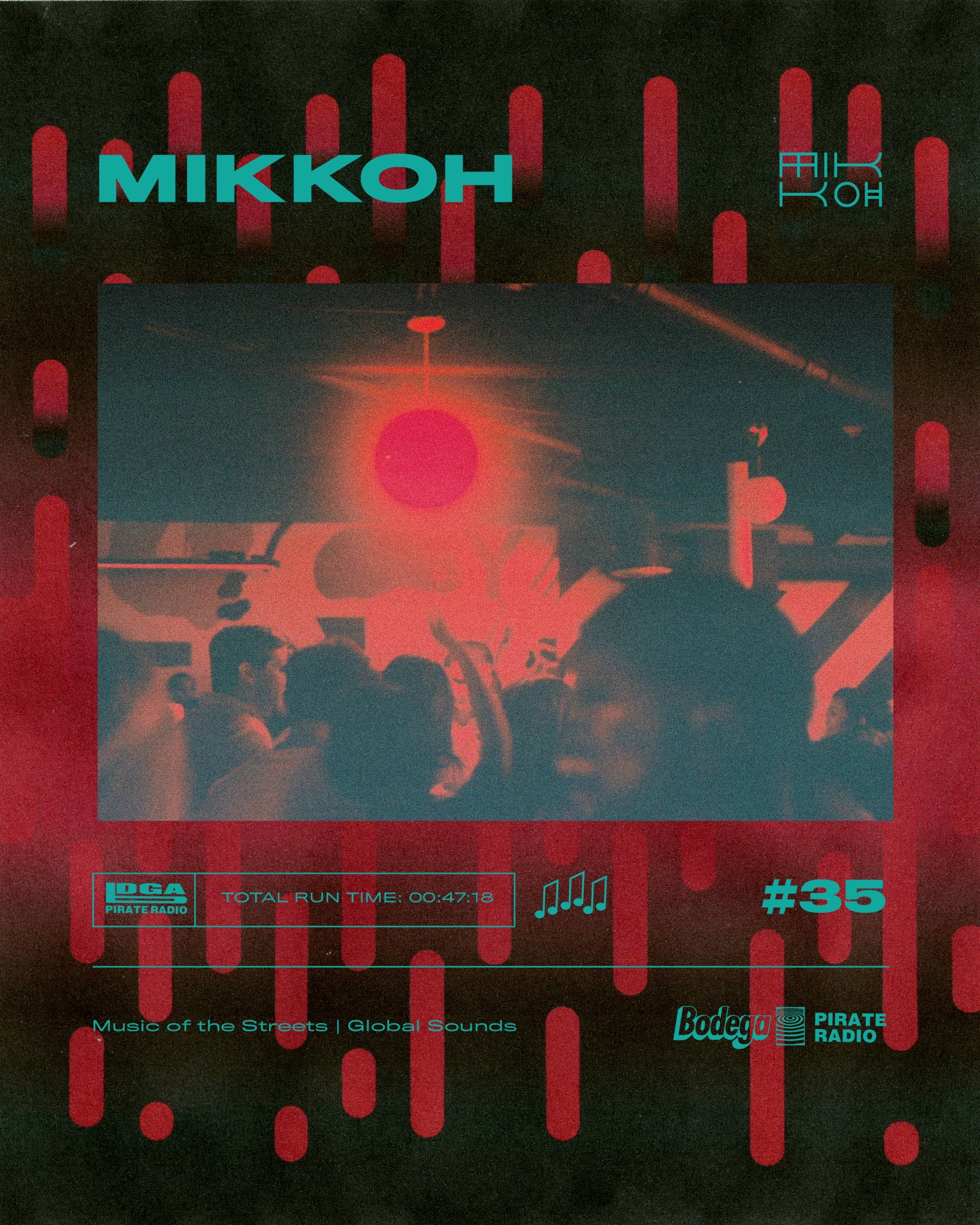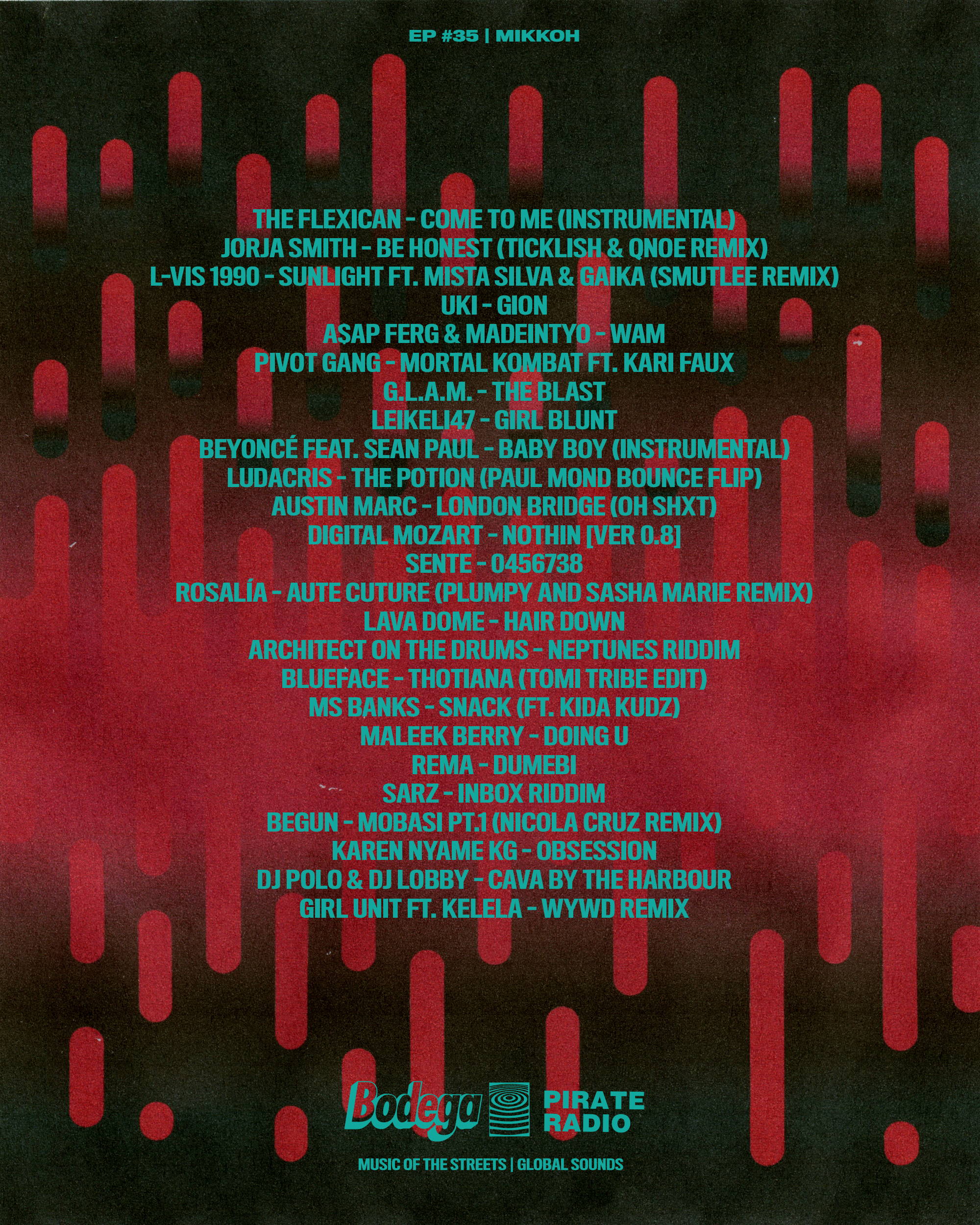 Mikkoh is a Korean-American DJ and multidisciplinary artist based in Atlanta, Georgia. After graduating from an esteemed science and engineering university, she decided to take the road less traveled and pursue a career in music, design, and film.
Her music has taken her far and wide, performing in cities all across Europe, Asia, and North America and has landed her features on popular outlets like Nike, HighSnobiety, Boiler Room, People's Stylewatch Magazine, and more. Mikkoh advocates for women of color, immigrants, and Asian Americans in creative fields using her platform to curate online content and brand experiences that support and elevate her community. Nevertheless, her infatuation with orchestrating the crowd's emotions and body movements keeps bringing her back to stages all around the world.
---
Interview with Mikkoh
by Oliver Mak
1) We went to Shanghai together for Intersect where you played two incredible sets at the Bodega Pirate Radio Booth and Pleasures + Yeit Out + Bodega party. Where did you head to after that?   
I still think about that trip sometimes. Shanghai with the Bodega fam was definitely one for the books. After a crazy eventful week, I hopped on a plane to Hong Kong where I explored the city, ate all the food, and played my homies' party called Worldwide Wave. Hong Kong quickly became one of my favorite places and I'm dying to get back.
2) While you were playing, we were peeking over your shoulder when you had crates open to see what tracks you were playing, and we noticed that your records were not labelled with titles or artists. Were you playing original productions or some throwback sound clash technique so that other DJs can't hijack your tracks?
I guess you could say that I am a little protective of my library. I feel like most DJs are. We spend hours scouring the four corners of the internet for the rare tracks. However if there's another DJ who has a genuine appreciation for the music I play, I'm always willing to do an exchange. I enjoy putting people onto new music. It's an essential part of a DJ's job.
3) How would you describe your production style?
I would say eclectic and lush melodies but with a focus on drums and percussion. I prefer a nuanced kind of production where the samples are subtle and touch the ear gently. I try to make that bass really hit.
4) You're a globetrotting DJ, a community organizer, an art director, a producer of music and video - what is the secret to juggling all these projects and not going insane?
I mostly just try to flow. Everything comes and goes in phases including my mood on what kind of art or project I want to work on. There's just so much I want to learn and try! It's hard to stay focused sometimes but I just do my best to take care of my body and my mind. Rest and reflection are key. And see your friends and family as much as you can.
5) As someone who explores multiple creative outlets, how do you decide what to work on next? What advice do you have for artists just starting out?  
For the artists who are just starting out, invest in yourself and make the art you want to make. If you don't take risks, nobody else will bet on you. Timing is everything. And I base my decisions quite heavily on gut too. Asking the real questions and being honest with myself. How much time and resources will be going into this? Will I be happy that I did it no matter the outcome?