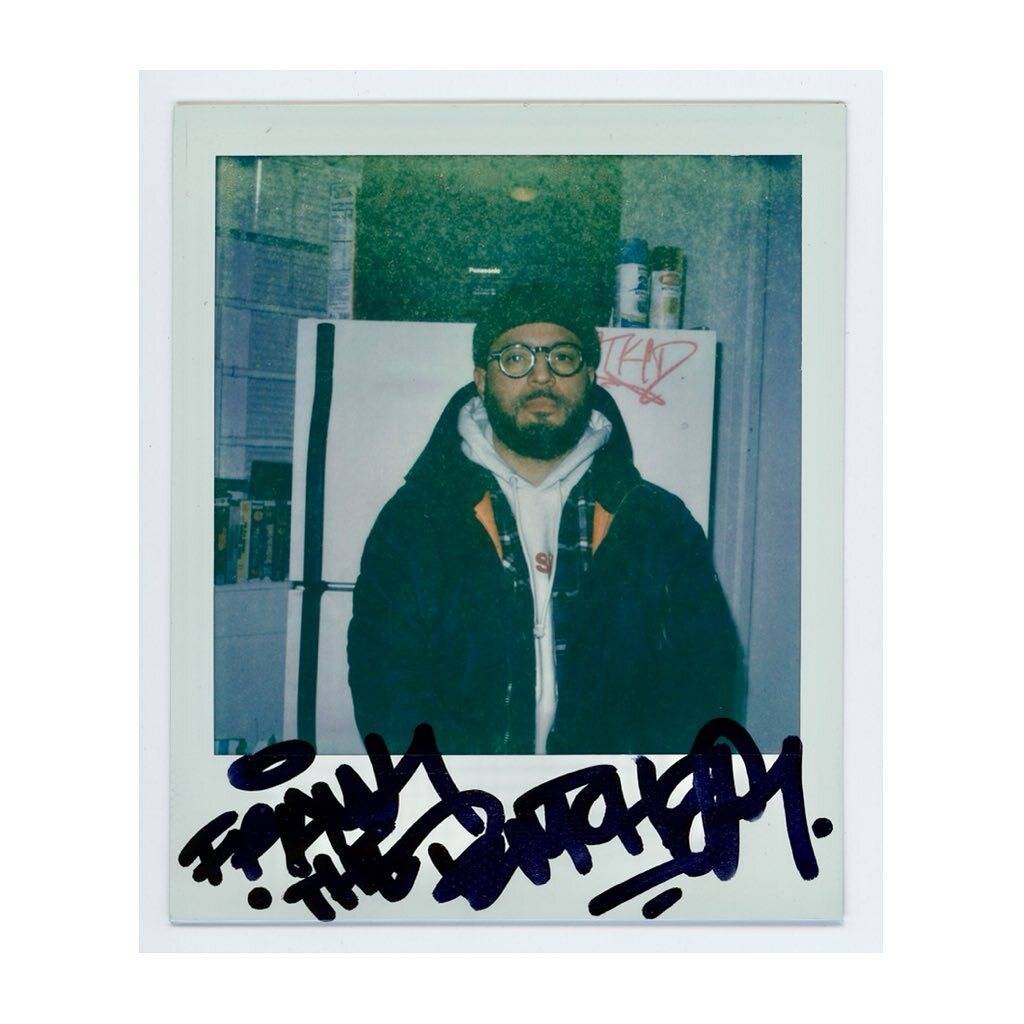 Longtime local luminary, Frank the Butcher is a multifaceted creative who combines music and fashion for diversified artistic output that has been influencing and inspiring those from Boston and beyond for over a decade. With roots in the sneaker world, fashion and a history in hip-hop production, Frank the Butcher would go on to create his own brand and agency, BAU, start the positive and proactive Public Peace Works and continue to release new music along the way.
For the latest edition of Pirate Radio, Frank the Butcher delivers a new and exclusive power-packed mix featuring the talents of Royce 5 9, Killer Mike, Roc Marc, Planet Asia, Meyhem Lauren, Avenue, Ari 7, and Hil Holla. The mix also premieres new tracks from Frank's upcoming record, a joint effort with Kadeem called UNIVERSUM. The new album drops on October 8th. Check it out here first.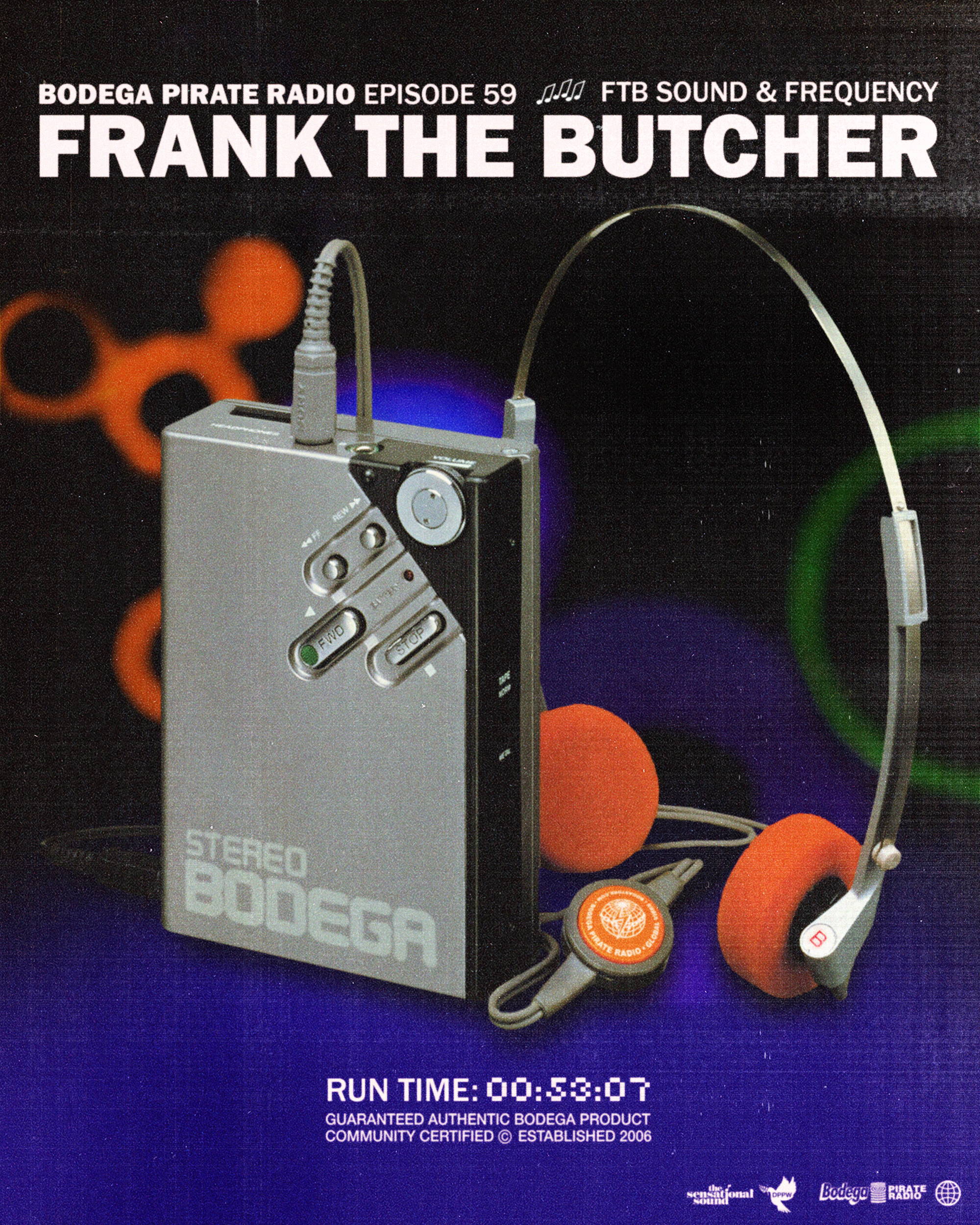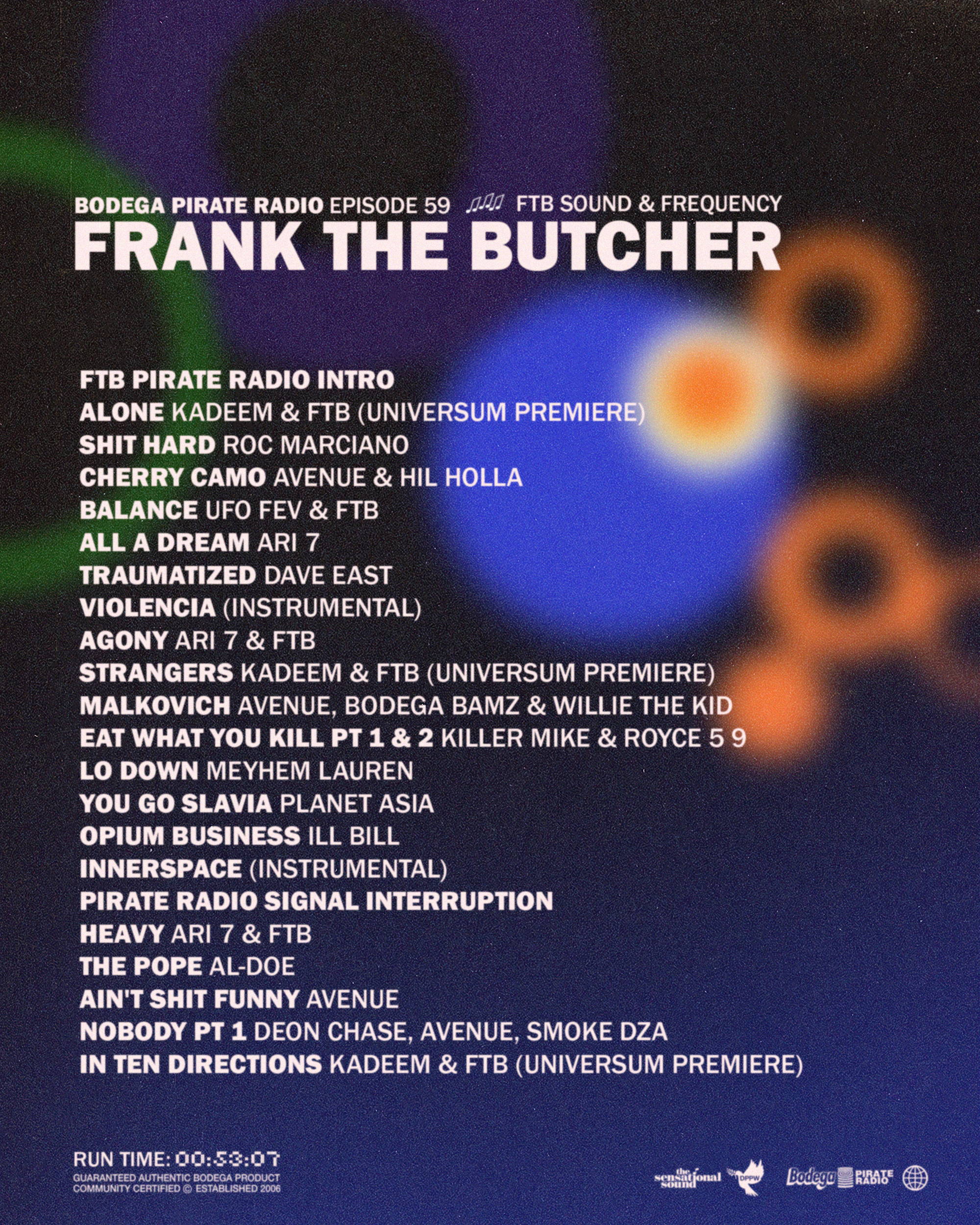 So tell us about this new mix.
This mix is an hour journey through my productions going back about the last eight years. Personally, it was a great exercise of reflection assessing my growth as a beatmaker. When you remove the judgment and the labeling of bad, good or better - you can hear it and reflect on what it is—the expressive output of a moment of creation. This selection of music connects to many moments assembled and unified under the "pirate radio" theme—the illegal highjacking of public radio signals. That storyline informs the intro, sound bites, and drops. Had some fun making it.
Tell us who appears on it?
I've included various features and songs from different projects, including folks like Royce 5 9, Killer Mike, Roc Marc, Planet Asia, and Meyhem Lauren, plus the home team like Avenue, Ari 7, and Hil Holla, others. The goal was to present a range of my work. Also, I've premiered new songs from my upcoming project UNIVERSUM with Boston's Kadeem. Most excited about sharing pieces of that project. What Kadeem and I created, I feel, is somewhat a spiritual offering.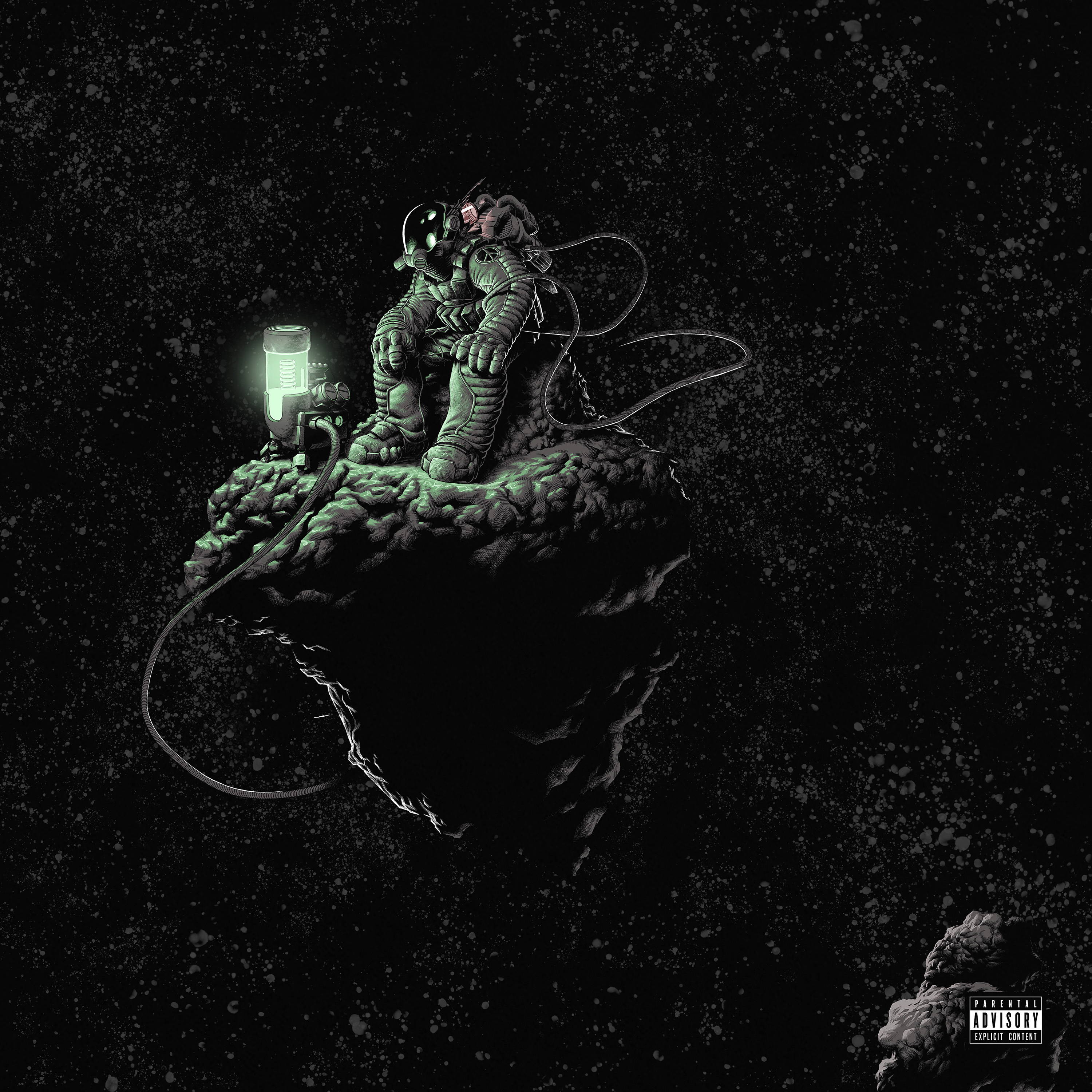 UNIVERSUM by Kadeem & Frank The Butcher
Available Friday 10.8 on all DSP's
What is the story behind the album art on the upcoming record?
The album cover illustration is by a friend of mine Gregory Titus and was his interpretation of the song 'Alone.' Greg is the illustrator behind many coveted premium Star Wars collectibles package designs (among other things). So having someone with Star Wars experience working on the UNIVERSUM cover art is something special. He captured the essence of the music—a gifted artist.
What is the ideal listening situation?
Be present, undistracted. Turn on the ears and turn down the mind.
Tell us about your background in music. What are your specialties?
I wouldn't say I have a specialty, but I enjoy the process of sampling and layering. The task is to organize fragments of sounds from different sources to work together to create one experience. Similar to how jazz musicians pause or weave around other players. There might be a lot going on, but be conscious of the overlaps that create new ideas - designing sound.  
What are the pros and cons of being part of hip hop in Boston?
I tend to stay away from labeling things "cons" or even "pros." The city and its surrounding areas are home to fantastic visionaries and talented individuals who represent many communities. As long as artists (local or otherwise) have something to say, it's all pros.
Let's catch everyone up on what you've been up to. You were always a big part of the Boston scene when it came to the intersection of fashion and music, have those worlds always intersected? How would you say that intersection has changed over time?
These cultural points of intersection are where all the magic happens. That magic comes from the authentic experience. Being raised in hip-hop culture - fashion, art, music have always been entangled, growing from one flower pot braiding together into something unique. It's all the same energy, different expressions. That is the universal truth that will never change. I enjoy being creative all the same, whether making music or designing a sneaker or a tee shirt. It's all a beautiful meditation.
Would you say music has become the primary outlet these days?
I wouldn't classify or measure my experience in that way. Instead, I see it as being drawn to the feeling of creating, whether in Adobe Illustrator/Photoshop, Microsoft Word, or Reason production software. The output is second to the experience. I love creating graphics and messages with Public Peace Works and equally enjoy making music - and I'm having fun pushing a few of those creations into the public sphere.
You used to host your own interviews. What is it like being on the other side of that?
I've always enjoyed connecting with people and having the opportunity to ask questions to learn what motivates others. The rhythm of a great conversation can provide momentum that will open a world of possibility. All the interviews I've been a part of have contributed to the expansion of my consciousness. Now and then, I pause to appreciate moments of interviewing people like Prodigy of Mobb Deep and Sean Price before their respective deaths. Through that, building relationships with people I looked up to before they transitioned will always be a highlight.
Why "Butcher"? The word is at once a respectable profession, a dangerous word, and a verb with a negative connotation. Where do you fit in?
Naming myself "The Butcher" was a pure expression of the ego. It started as an extension of a joke my friends would make when I would wear my work uniform to the studio in the late '90s. I was a young dad and worked as a welder, so they started there and landed on "the butcher." After that, it stuck and followed me into the sneaker and fashion world. It made me sound more confident than I was in the early days, so it served its purpose.
Tell us about your current work within the fashion industry. How did it start? What does it entail? Has it changed over time?
It's been a journey that started with being invited to be the third host of 'The Weekly Drop' podcast in 2006, the first media outlet to learn about street culture from the people involved. Passed 15 years, I've made stops at Concepts, Karmaloop, until going full time with my brand/agency BAU before making my way to Reebok as Director of Brand & Product Narrative - storytelling. As they say - it's about the journey, not the destination. So I've learned to be open to evolving. Not being caught up in what I know or who "I am." I instead prefer to continue to be enthusiastic about learning new things. So I go where I learn. That way, I'll never feel a limitation in what I can do. I look forward to change - it's empowering knowing there's something beyond what I see for myself. As the fashion industry shifts, we have to learn how to harmonize with that natural evolution.
How did Public Peace Works come to fruition?
It evolved over the years from doodles, notes, and half ideas.
What is the mission and/or message? What is the long term goal?
I like to describe Public Peace Works as an evolving creative concept expressing messages connected to community unity and peace. My previous branded work was created for others, ultimately disconnecting from what I truly wanted to do. I make PPW for the experience of making it—a contribution to positive, creative expression. I look forward to what it will become or how I can position it to be of service.