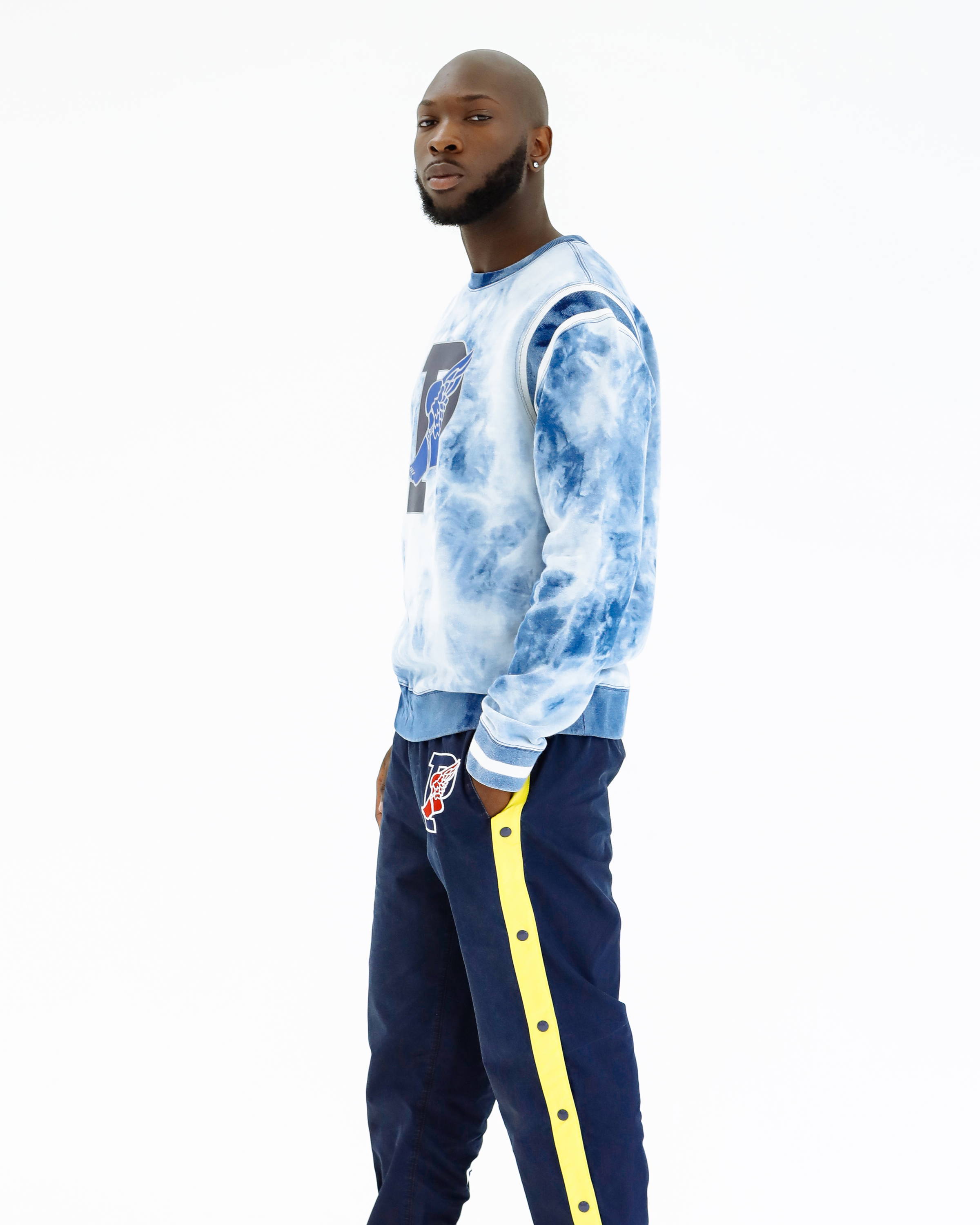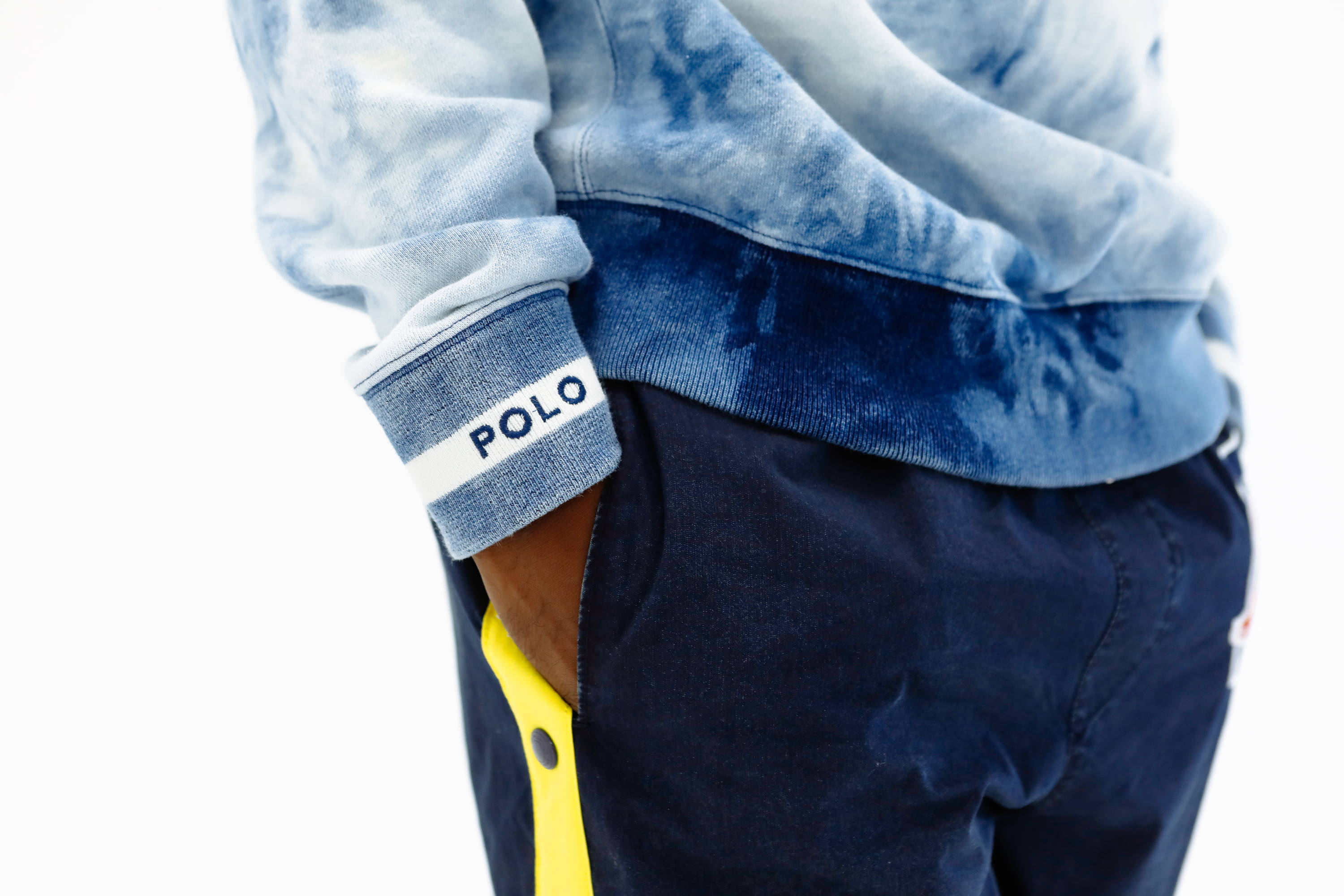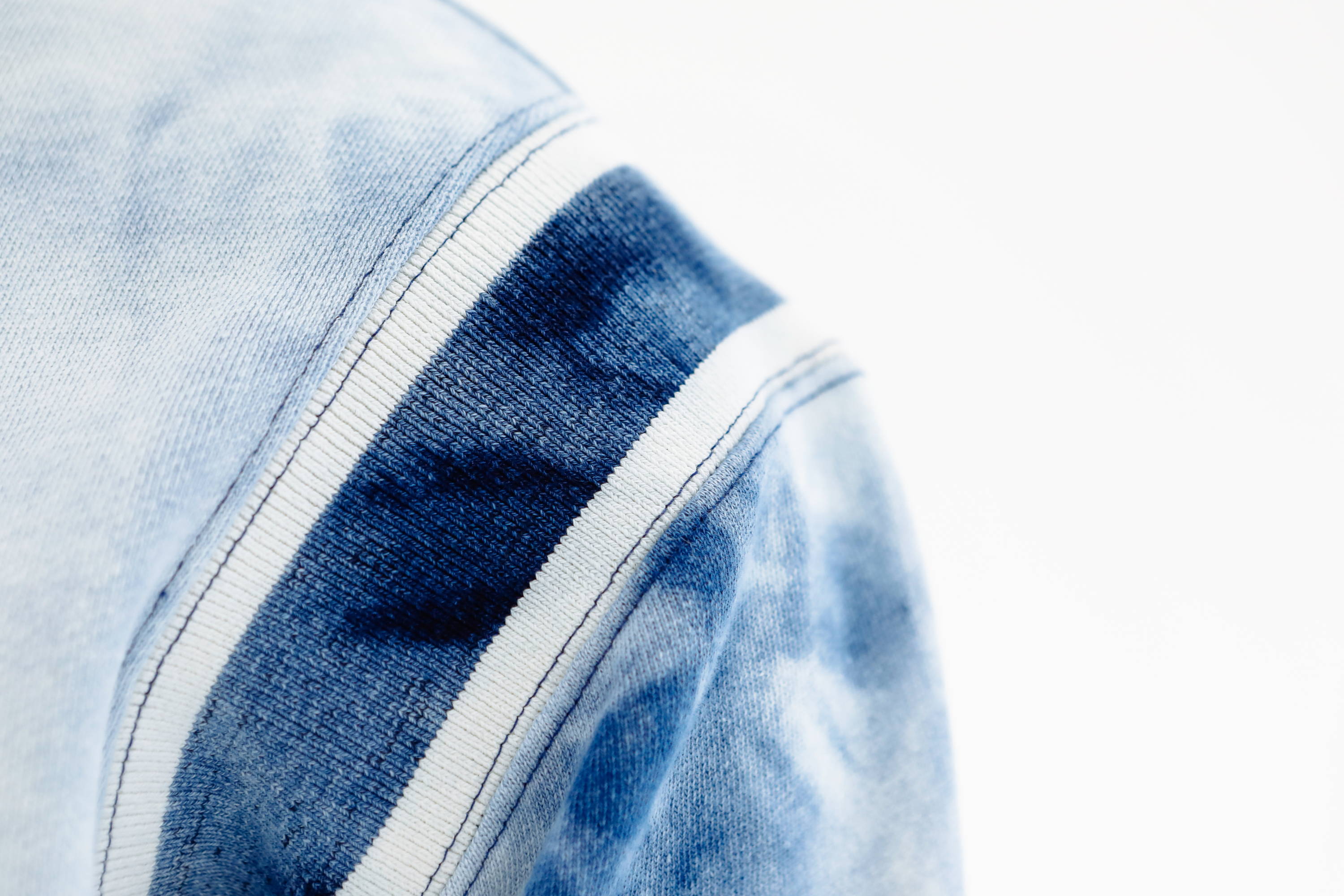 Reliving old glory days inspired by life on-and-off the field, Polo Ralph Lauren is resurrecting their Stadium collection and dying it in indigo.
This year's special capsule is a nostalgic nod to its initial run back in 1992 when the label drew inspiration from athletic wear of yesteryear to commemorate that year's Summer Olympics in Barcelona.
Those were the days when Carl Lewis and Jackie Joyner-Kersee triumphed in track and field, and the Dream Team, the greatest basketball team ever assembled, dominated the court. The spirit of competition was alive and well, and Polo Ralph Lauren paid homage to the spirit of sport with apparel that had roots in the athletic uniforms of the 1920's and 30's. The numerals and born on dates "1992" were placed front and center like the bib numbers of registered athletes, while additional branding appeared in the form of patches, like the now iconic P-wings, that were sewn into each garment.
While the new collection is immediately reminiscent of its initial release, the update, reimagined in indigo, gives the current line a fresh feel that is as retro as it is modern. From the cloudy stone-washed look of the pullover jacket, boonie hat and P-Wing fleece sweatshirt, to the darker dye and more consistently colored windbreaker, tear-away pants and long-billed hat, the indigo treatment gives each item an inherent denim-like aesthetic, rendering it even closer in line with the Americana-inspired heritage stylings that have become synonymous with Polo Ralph Lauren's designs.
And yet, while the collection maintains a look that is undeniably jean-like in character, the cotton/nylon construction keeps the garments lightweight and performance-ready. Ultimately, it's this disparity between look and feel that makes this collection the perfect combination of activewear and streetwear.
The Indigo Stadium special capsule collection will be released Thursday, September 26th, available online and in-store at our Boston location at 10am EST and in-store at our Los Angeles location at 11am PST on a first come, first served basis.