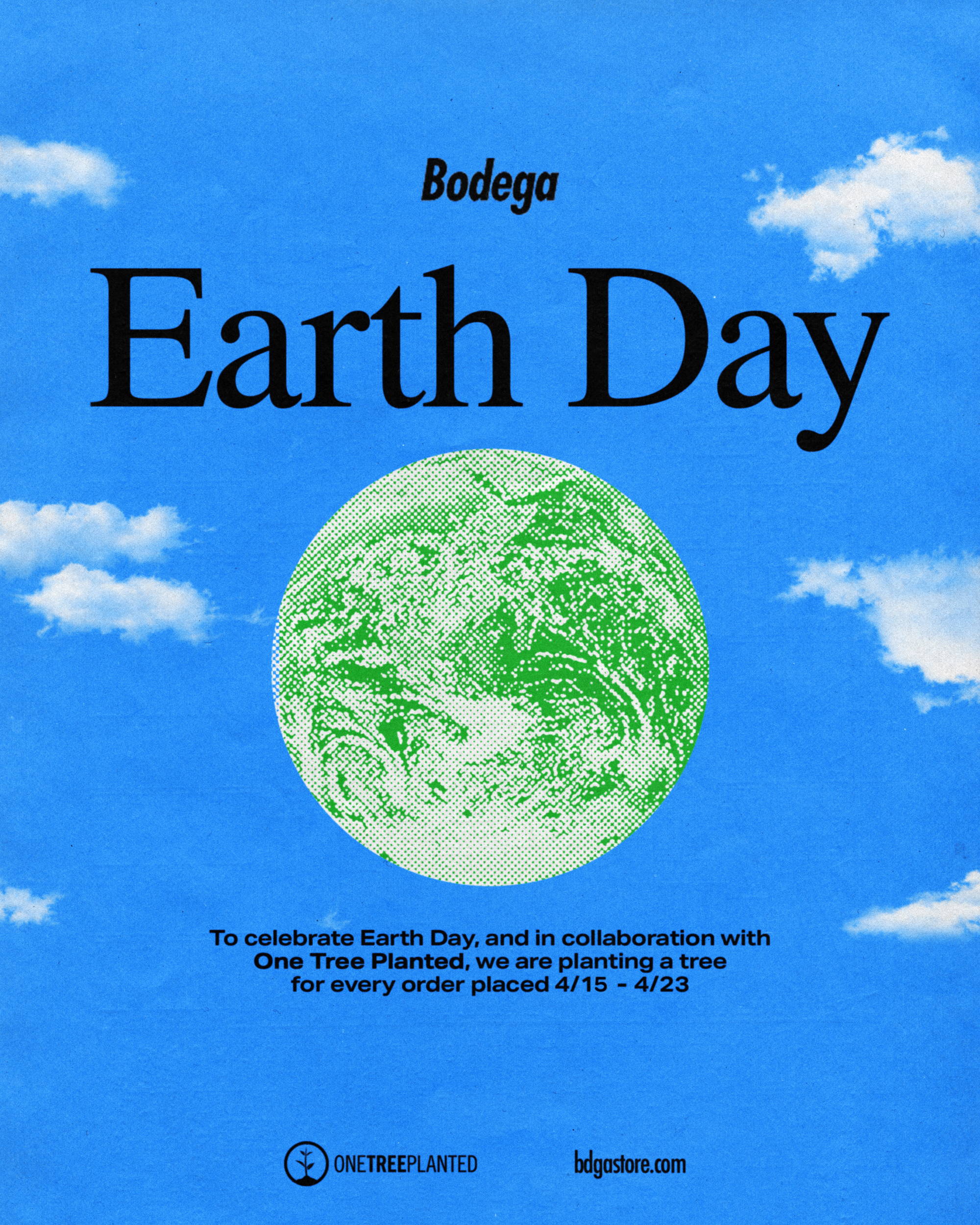 Climate change is a real issue and it is essential to finding ways to make a positive impact on our planet.

This year, to celebrate Earth Day, Bodega will be planting one tree for every order placed between April 15 to April 23 through One Tree Planted. Since 2014, the environmental non-profit has planted over 40,000,000 trees around the world. Trees improve air and water quality for us, as well as habitats for the majority of the world's terrestrial biodiversity. Additionally, reforestation efforts provide job opportunities and absorb carbon dioxide to create healthier environments.
While Earth Day can be lost in the fury of buzzwords and social media posts, it is also important to remember that a healthy environment not only encompasses the beauty of nature, but also the decency and respect we have for all humans and all living things.