OCD Cleaners, at first glance, sounds like a place that obsesses over cleaning your clothes. As you discover what OCD Cleaners represents, you begin to comprehend that it is more than just a clothing brand.

"Every piece has a story, every person has a story." Isaiah Bond takes second hand clothing using these vintage pieces as a canvas to create ensembles made from almost anything he can find: cut up t shirts, deconstructed swim shorts, bandanas and even bed sheets. Unlike modern, fast fashion, meant to be discarded as soon as the current trend falls out of favor, vintage clothing items were constructed with a made to last quality. Repurposing these used pieces emphasizes sustainability, by calling their durability and quality into active service again. Label founder Isaiah Bond's vintage sourcing expeditions have taken place not only in expected locales like thrift stores and yard sales, but choice finds in deserted alleyways have literally reclaimed goods marked for the garbage heap. The items selected for Bond's upcycling process go beyond physical alteration. A method that unapologetically chops up your favorite vintage tee is a lesson in learning how to let go. We often attach ourselves to material things, but nothing is permanent; life is continuously evolving. The final products resulting from this reconstructed evolution become one of a kind art pieces.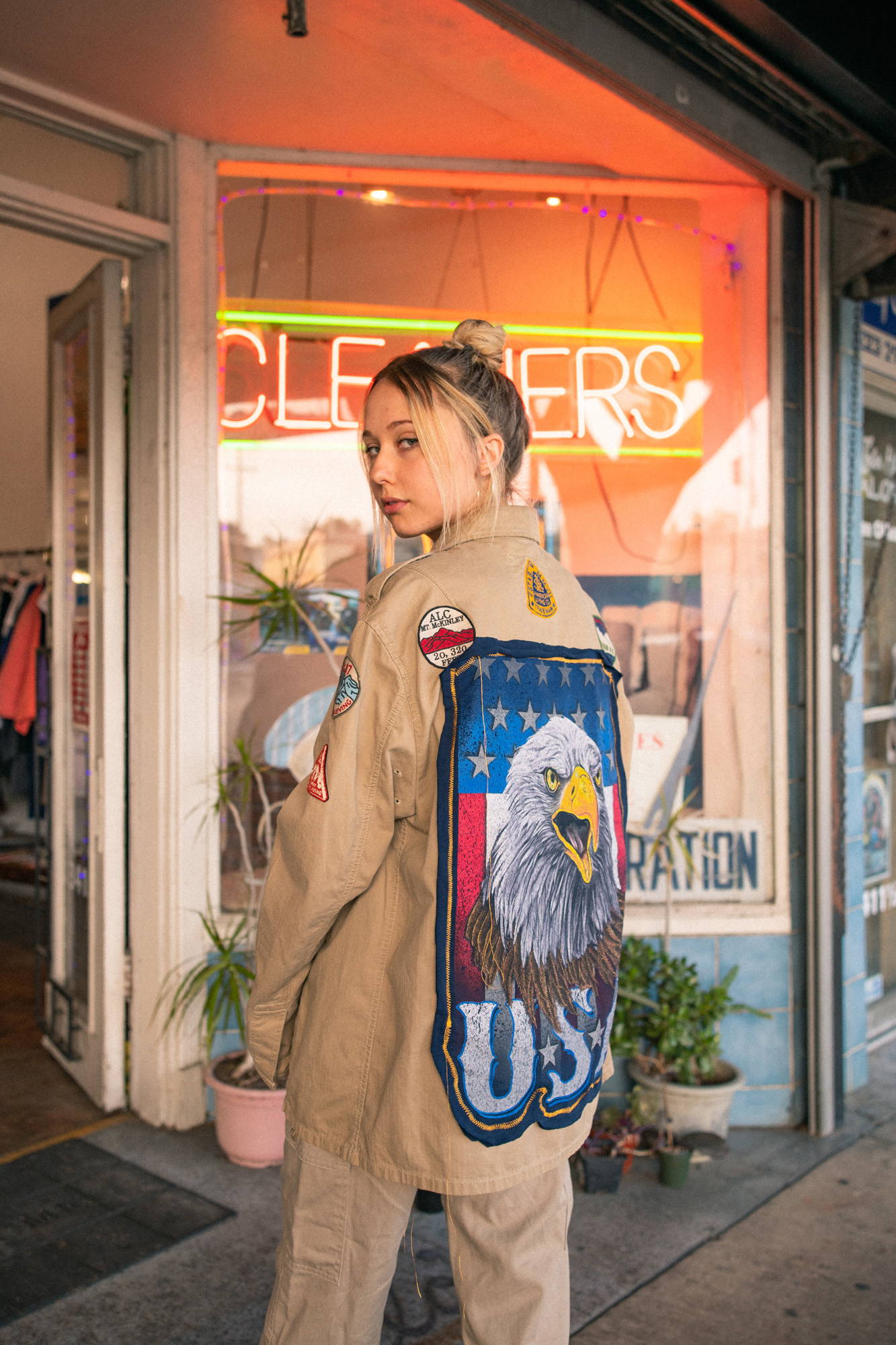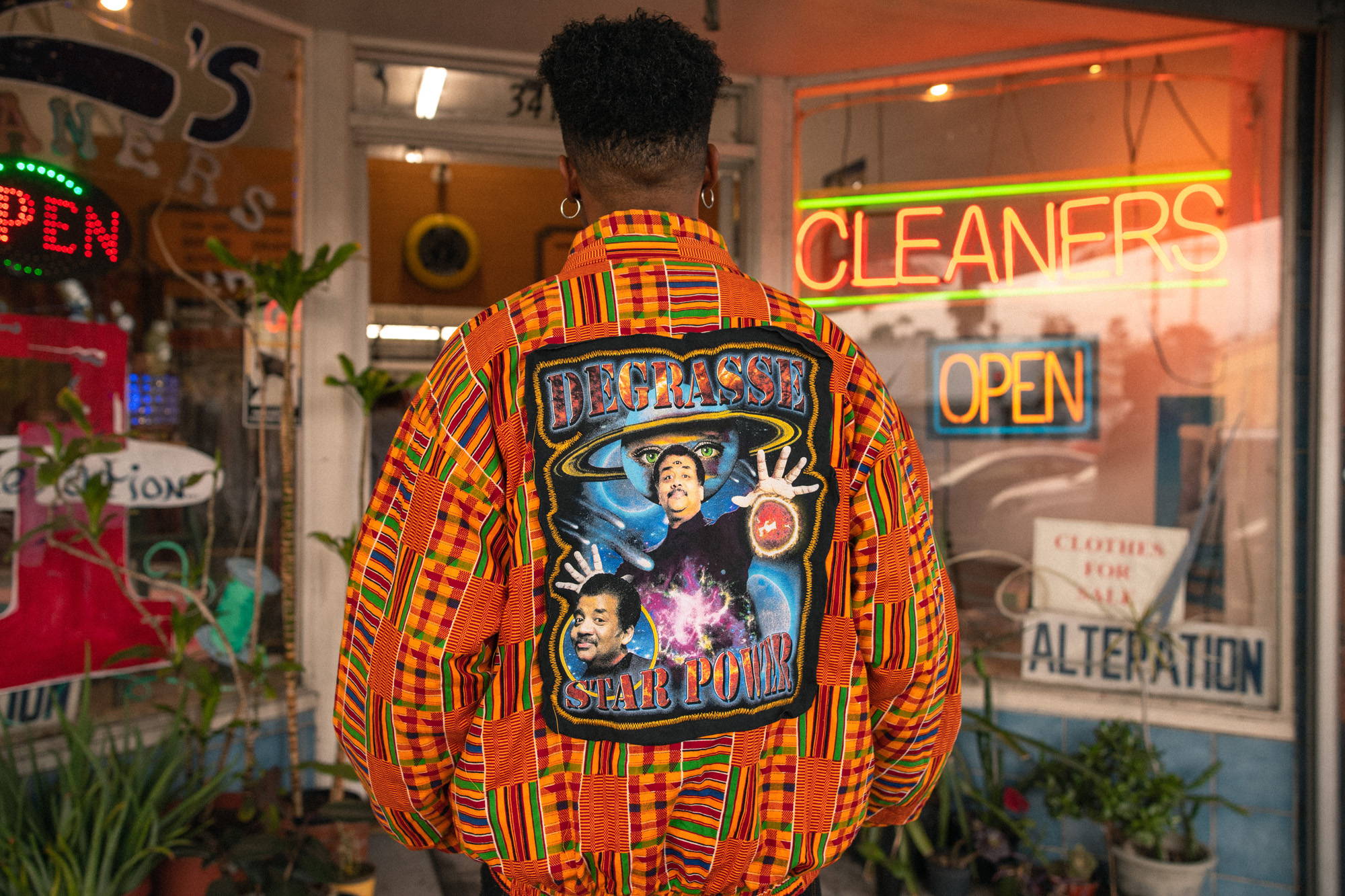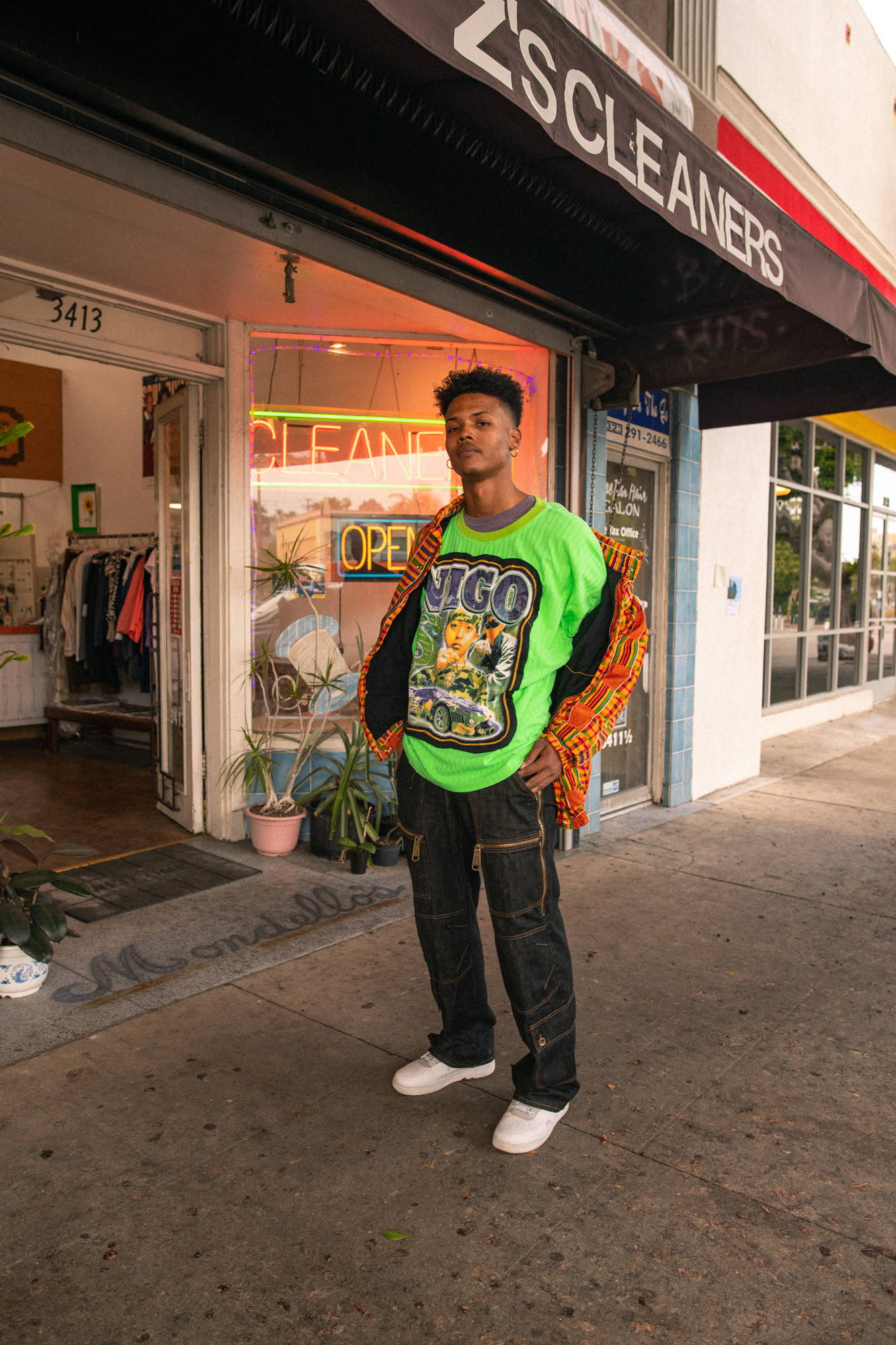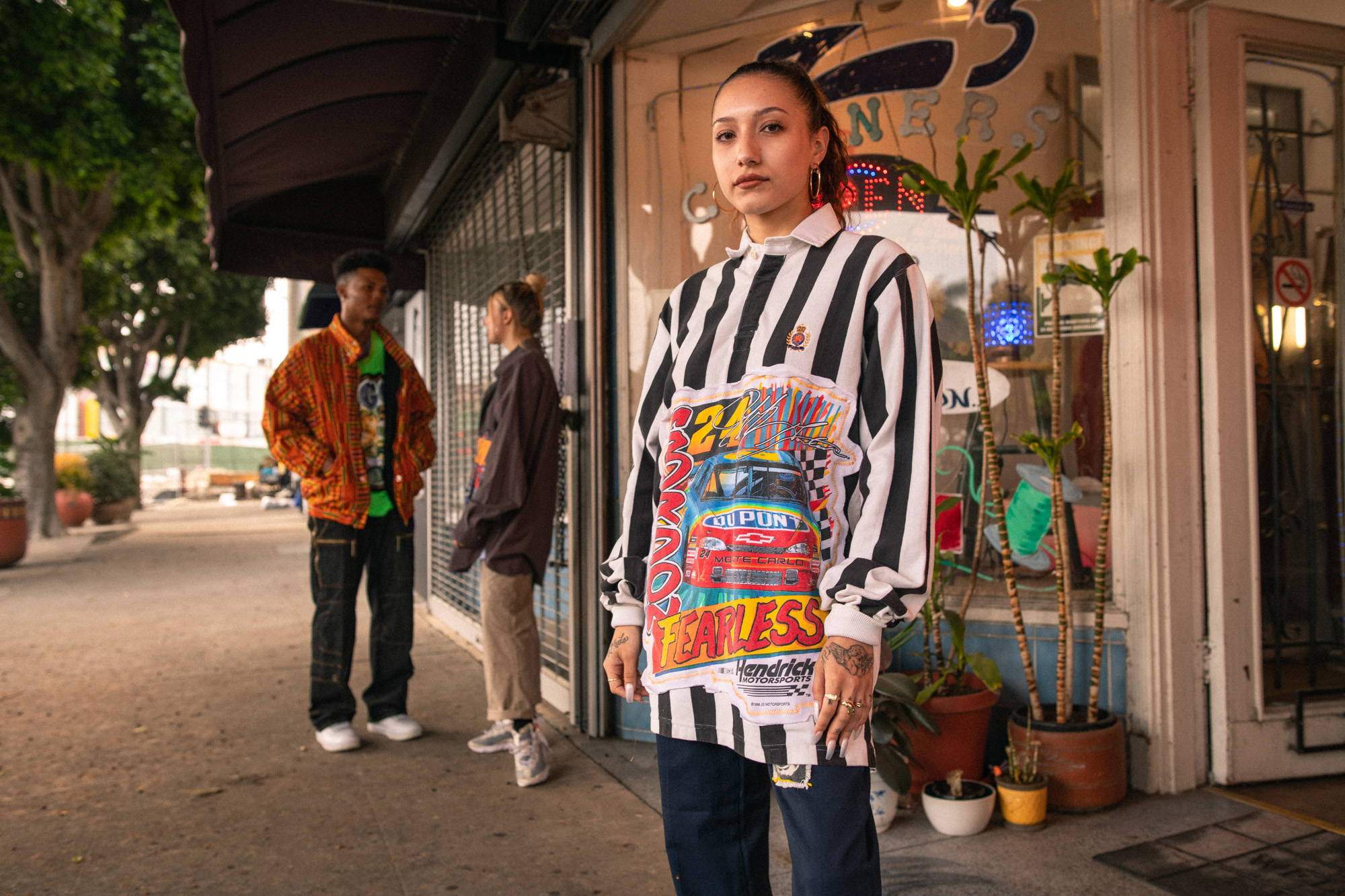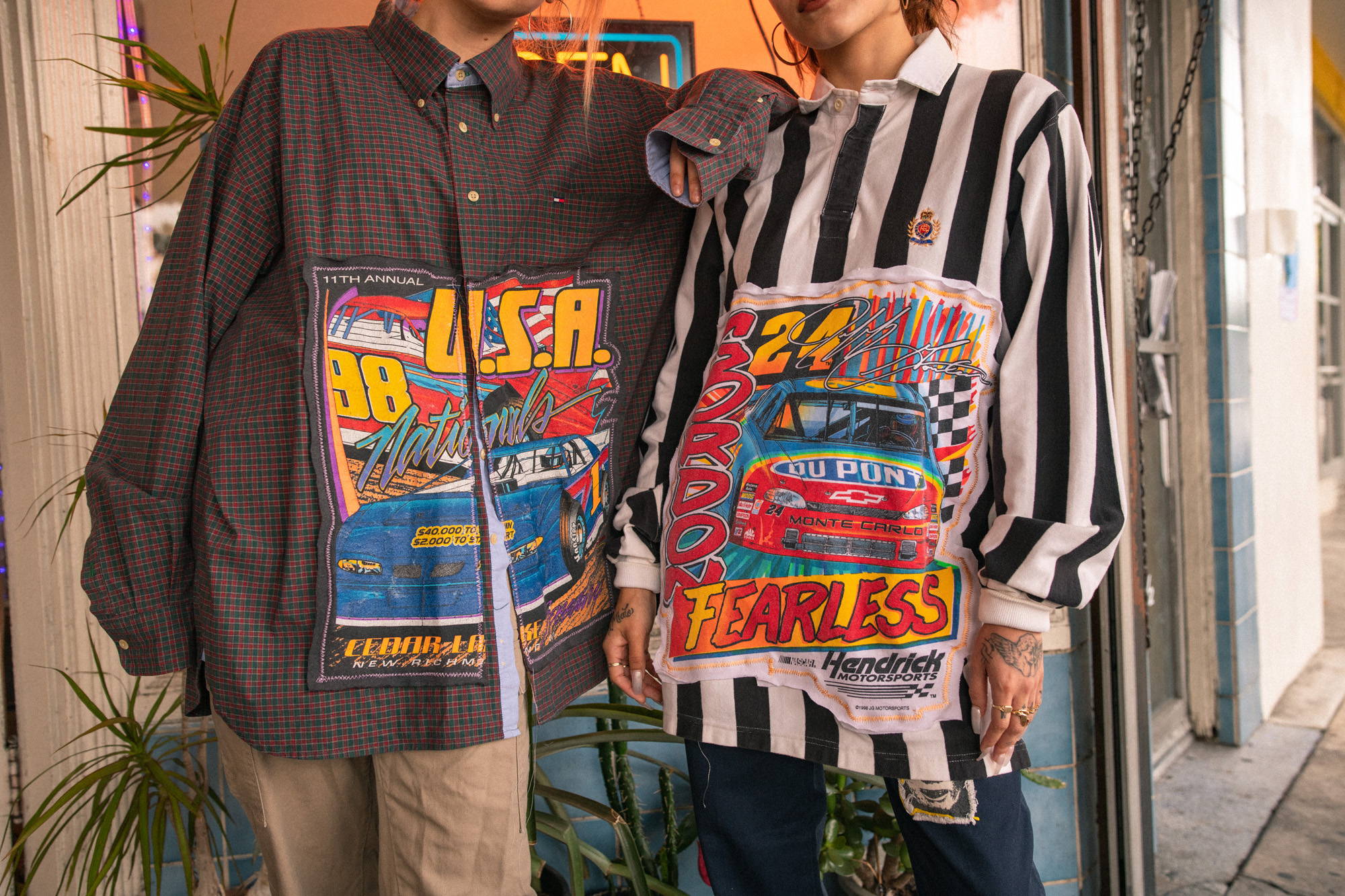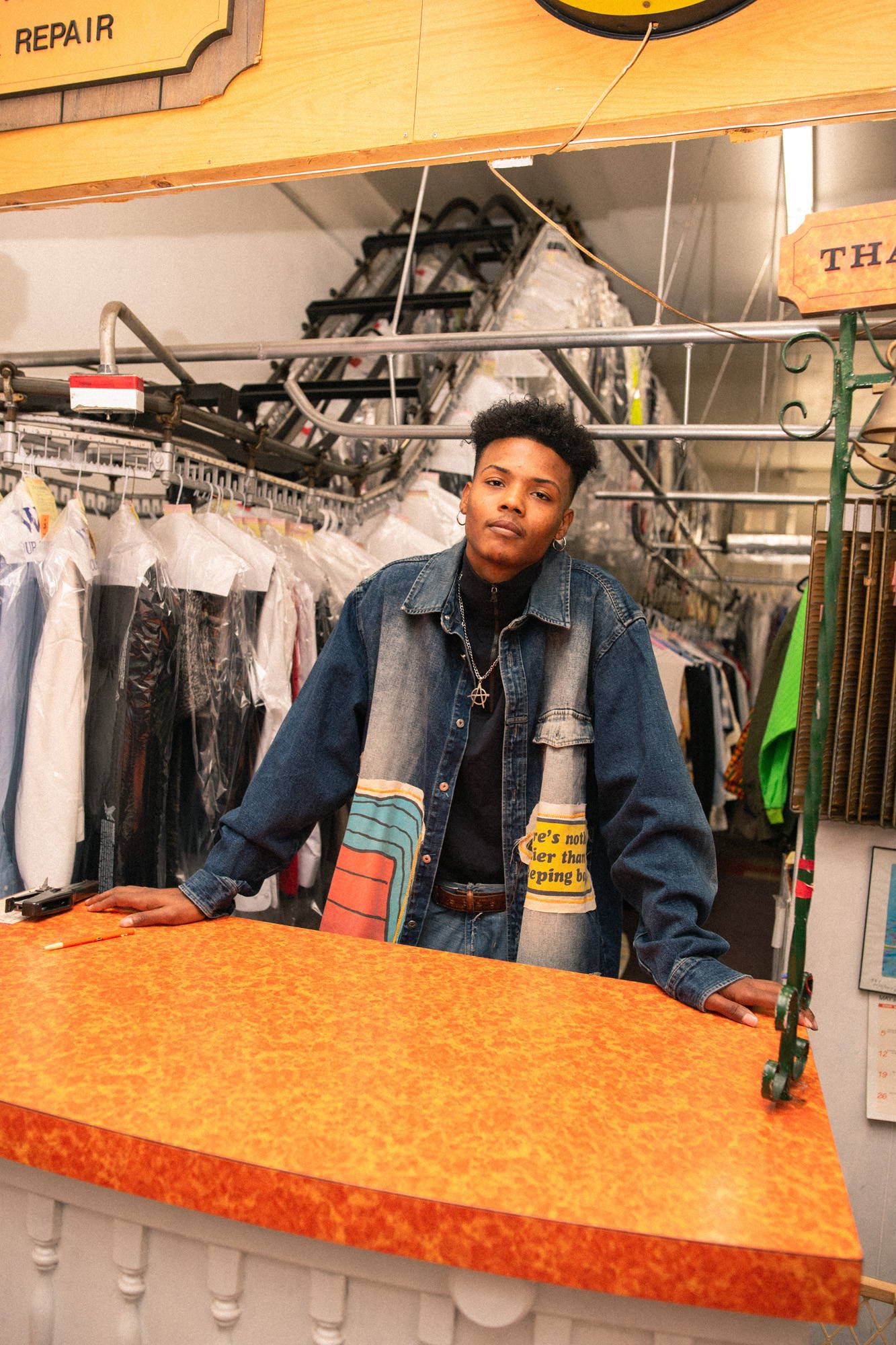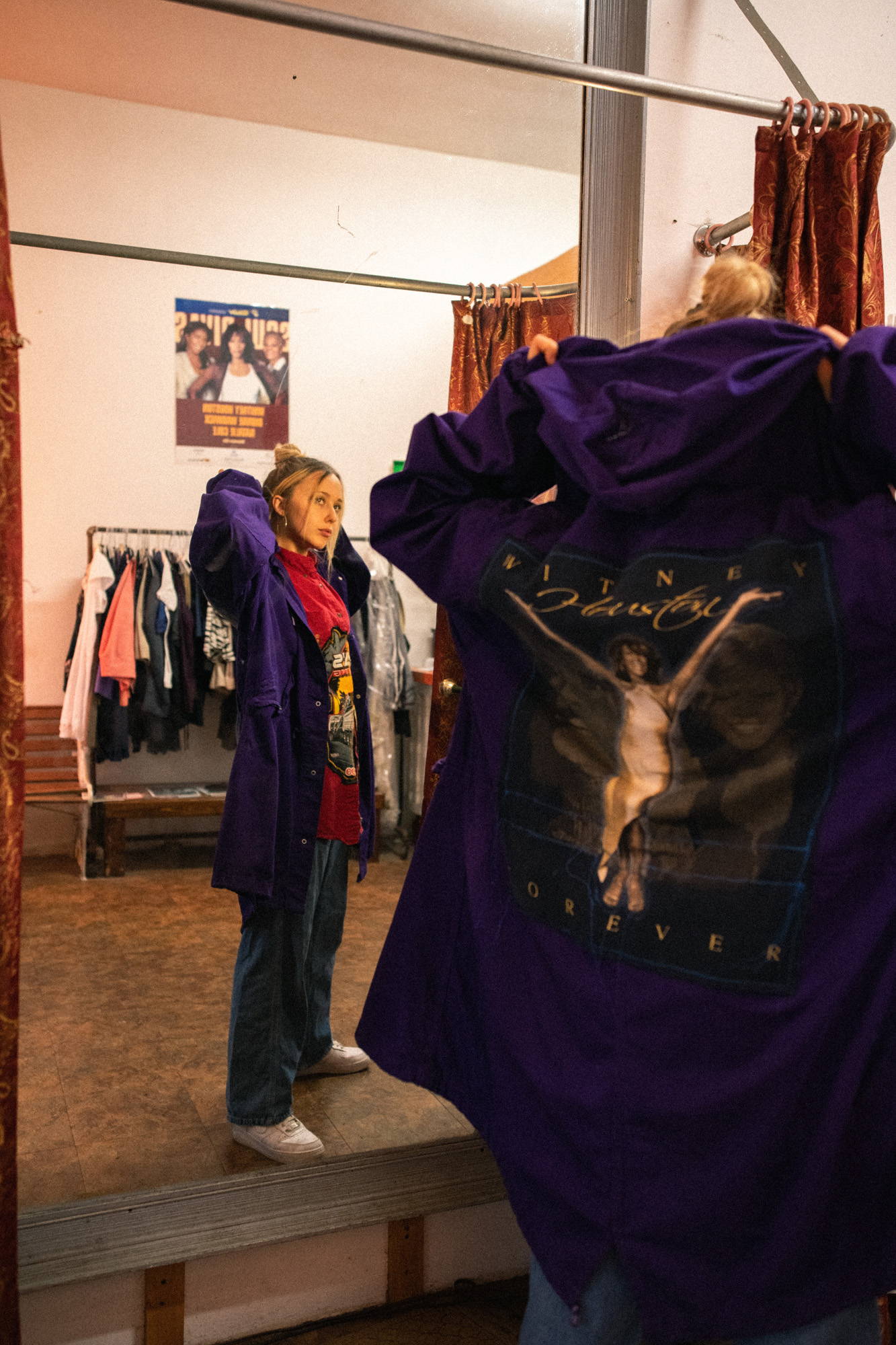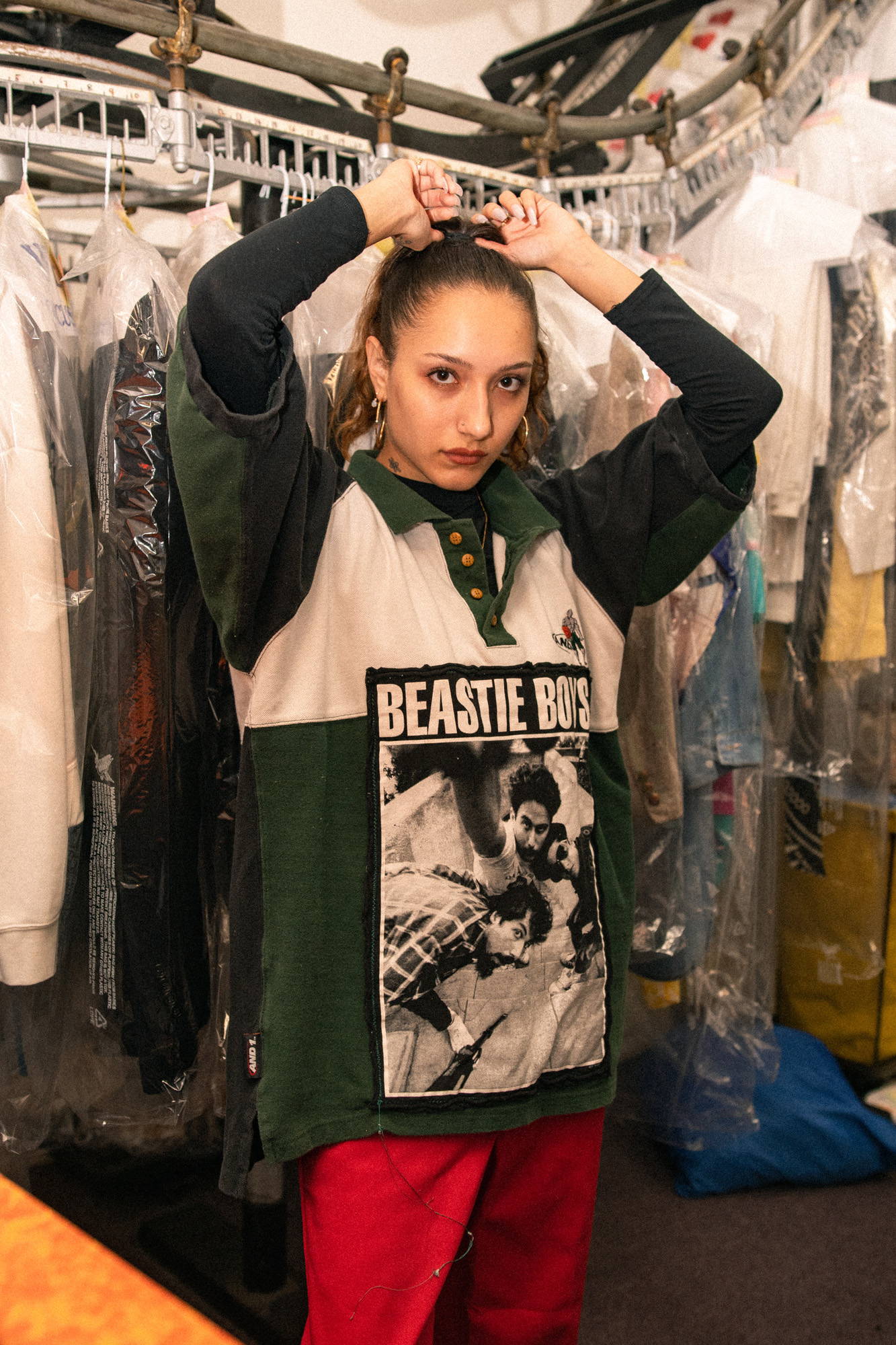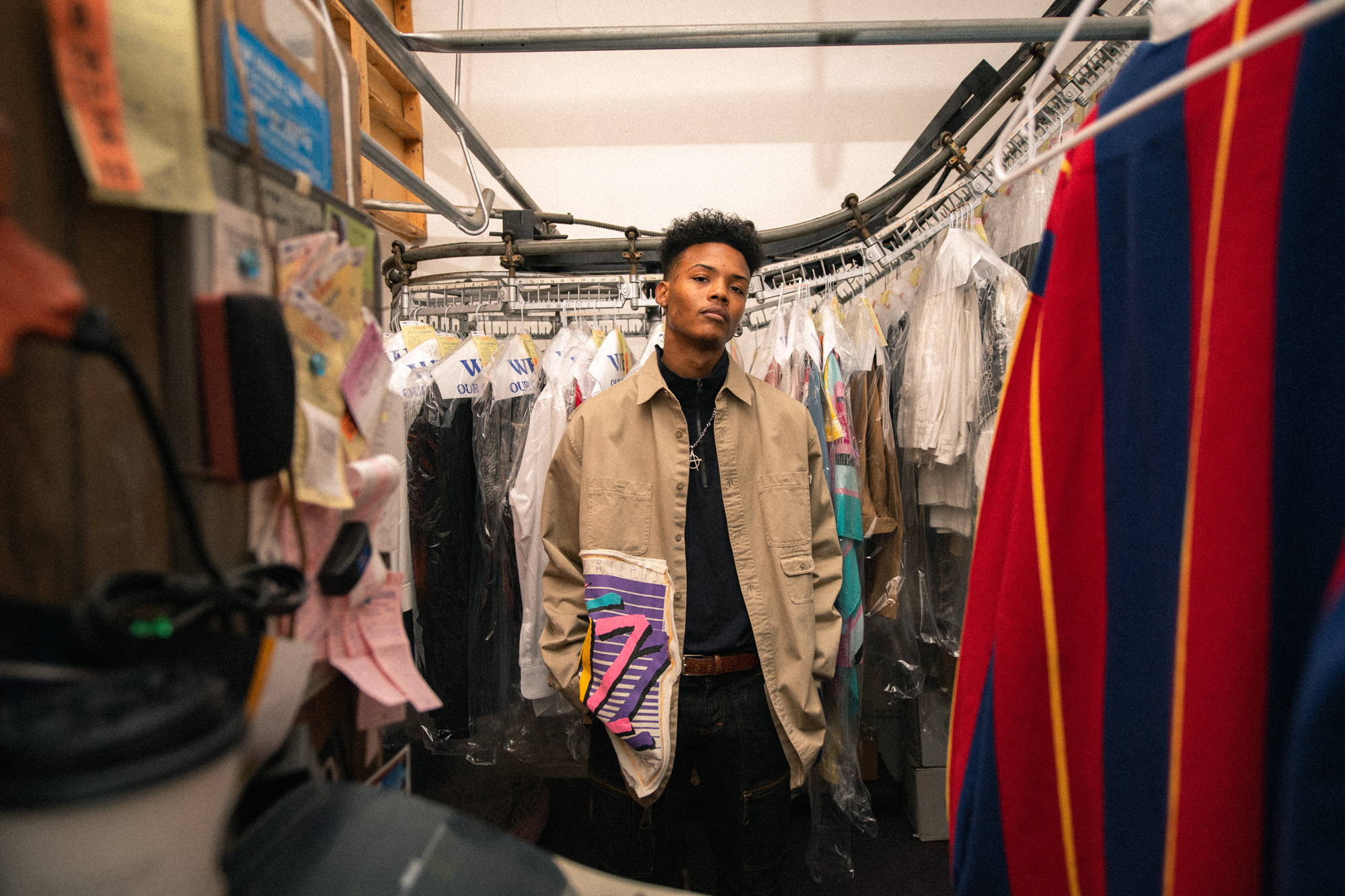 OCD-cleaners: The Journey.

Growing up the son of a college professor and minister I often spent my time with my father frequenting neighborhood dry cleaners. From the cluttered, ecclesiastically decorated workspaces, to the revolving rack with patrons' clothes awaiting pickup, dry cleaners were always something that captured my curiosity. There was a unique, two tiered, relationship that developed between proprietor and customer. The owner needs the customer to sustain their business. The customer needs the cleaners to sustain their clothing. The implicit trust that a patron places in a dry cleaner, and the social interactions that occur with frequent drop-off and pickup visits as a regular customer develop a bond that goes beyond a simple commercial transaction. These elements taught me the importance of community and relationships, things that ultimately shape and influence culture.

The relationships that developed, like many others, would eventually come to an end as I moved from city to city while my father was pursuing his education. Every 4 to 5 years we started the whole process over again. Somehow my father would always find a new dry cleaner with the same values and qualities as the others. My father had a keen sense of reading people's spirit as he would call it (I prefer the term energy). People emit energy. Like attracts like. As I became an adult I found myself using what my father taught me. Meeting strangers at random moments in time not knowing that the encounter was leading to a greater moment between each individual.

I experienced the power of small interactions in developing significant relationships first hand, in the summer of 2007. I was living in New Haven, Connecticut at the time. The impending conclusion of the academic year meant that, as a full time student, I would need to find a summer housing, a stressful, uncertain situation that was not improved by the onset of a cold. The cold necessitated a visit to the campus nurse; small talk yielded the information that the campus nurse was married to my philosophy professor, and that they frequently rented space in their home to Yale graduate students studying abroad.
The effects of the sharing done that summer: a roof, meals, stories about each others' lives, with a group of people from so many different backgrounds would manifest itself in my painting. A piece with flowing lines and circles interconnected with bright neon hues. The interconnection of these shapes and colors stood out to me. I felt like they represented the unexplained moments in life, like the fortuitous series of events that led to me having a place to live that summer. I called the composition Organic Chemistry.

Organic chemistry became my way of living. Moving to new places, meeting new people forging impactful relationships. Through these experiences and connections OCD Cleaners was born.
Organic Creative Department is a space that creates 1 of 1 garments but is not limited to clothing. Art, photography and film are all mediums that OCD Cleaners uses to tell its story. Along the journey we have connected with other people that share common values and goals.
- Isaiah Bond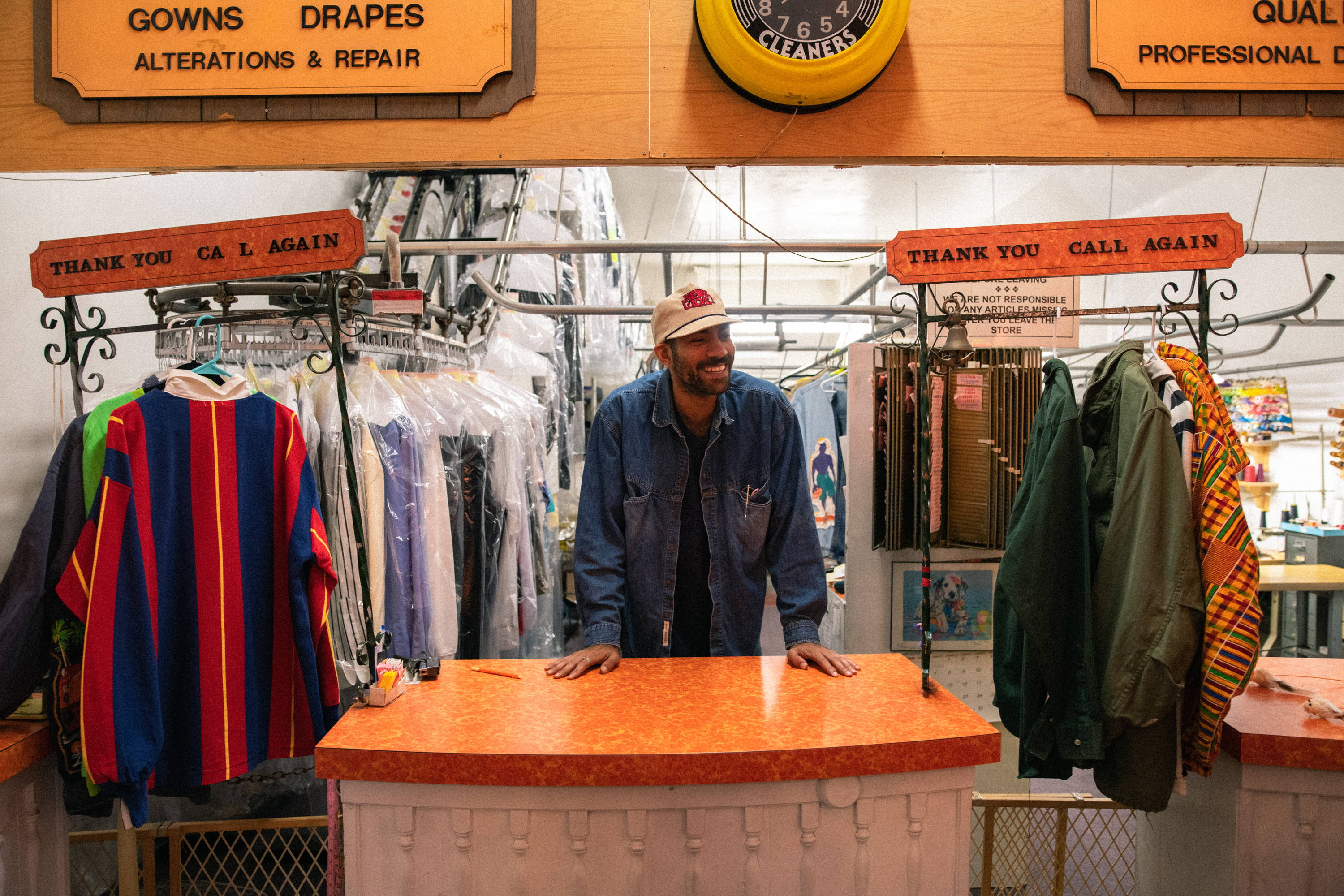 Having previously worked with apparel brand Pleasures in Shanghai, OCD Cleaners presents its first, US based pop-up space, hosted by Bodega's downtown Los Angeles retail location. The build out, modeled after a mom-n-pop style dry cleaners,

From June 14th through July 31st, OCD Cleaners will be displaying a collection of their 1 of 1 garments: tie-dyed champion hoodies, embellished hand painted NIKE, Converse footwear and the Pleasures by OCD Cleaners collaboration, at Bodega Los Angeles. Come check it out while the supplies last and be a part of next chapter of OCD Cleaners' story.