Located in the picturesque city of Annecy, at the base of the French Alps, you'll find Salomon's headquarters.
The idyllic location, with a crystal clear lake in the foreground and mountains in the distance, is the ideal setting for a company closing in on 75 years as one of the world's most respected outdoor sports brands. With humble beginnings as a family-run metal shop specializing in saw blades, it wasn't until they turned their focus to ski bindings that the brand began to make a name for itself.
While continued innovations in ski technology have defined the company for most of its existence, Salomon's focus began to diversify over the past few decades and has gone on to include other specialized sports such as hiking and trail running. In 1992, the brand began producing footwear to accommodate these activities and has since grown to become a universally sought after brand for the mountain-minded extremist and streetwear stalwart alike.
This past week Bodega caught up with J.P. Lalonde, Special Projects Manager for Salomon Footwear, to talk about how collaborations, celebrities and an unwavering dedication to quality have helped turn the once specialized outdoors brand into a household name.
---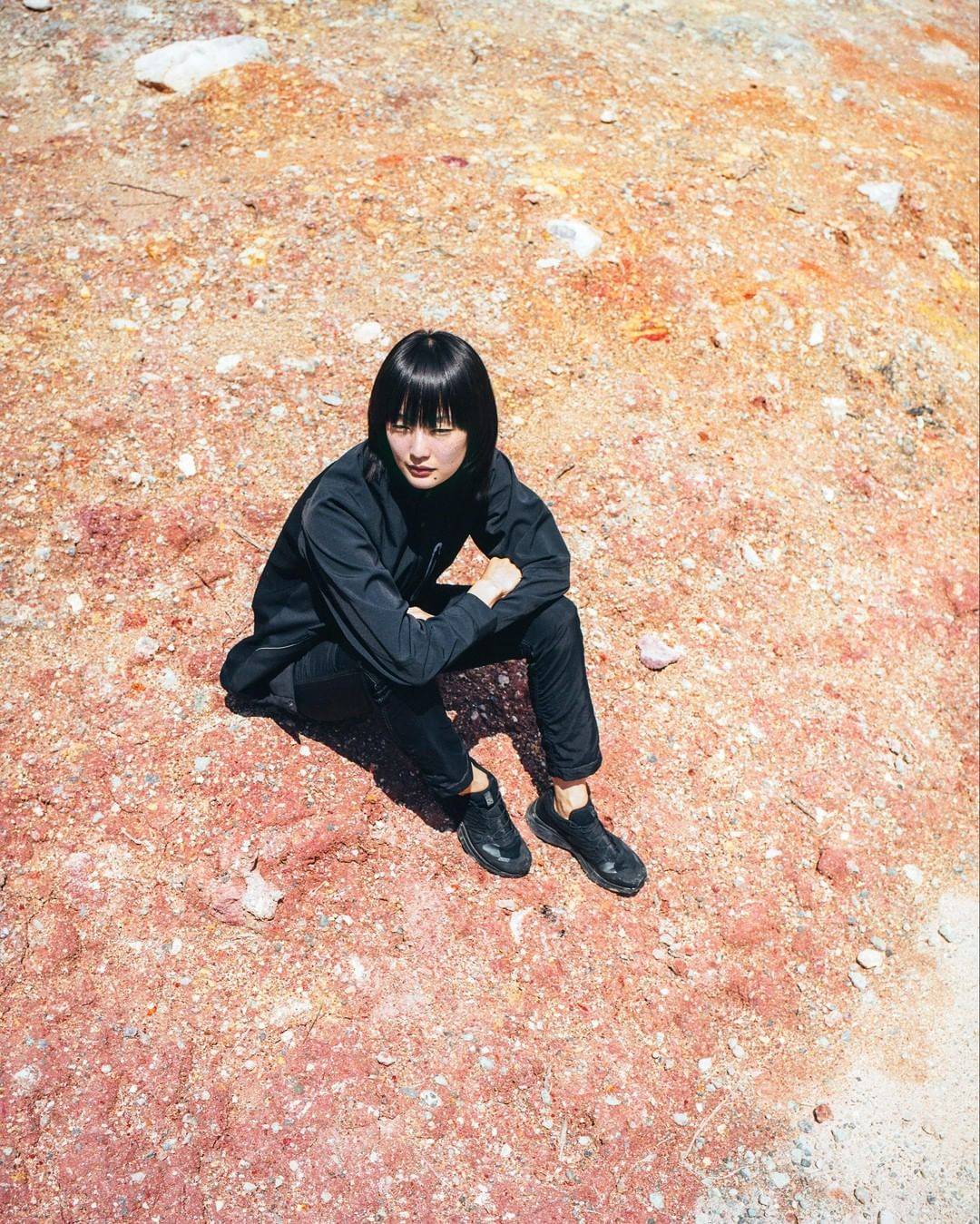 Hello J.P. How is everything in your part of the world?

It's a little bit past 9PM here in France and the president has just announced that we are going to be confined once again for the next four weeks. So apologies in advance if I seem strange. There is an underlay of learning how to deal with the next phase of my life right now. It's a little bit constraining. The world is a strange place today.
Explain your position. Have you always worked out of Paris?

No, I actually started in Annecy, France. I was first recruited in 2016 and moved to Annecy in the French Alps, where our HQ is located. I moved there in October 2016 and stayed there for a good two years. At that point the project had grown a lot and it made a lot more sense for me to be in Paris due to the network of people and fashion week being fashion week. I am currently the only one working out of Paris. When I first joined Salomon, there was this intention of catering to a broader audience, and an audience focused more on fashion— but not fashion for the sake of fashion—more so fashion for the sake of a long lasting product. It started with a collaboration project with The Broken Arm in 2015 and then Boris showed Salomon footwear on the runway for his spring 2017 collection. I came in and at that point and basically said, let's continue those relationships and let's make sure we start working with Boris very, very closely. Those were the first mandates to get this category off the ground for Salomon. One collaboration leads to another, and slowly but surely you start to build a line. Today we are looking at a range of products that includes around 30 styles and plenty of collaboration projects in the works.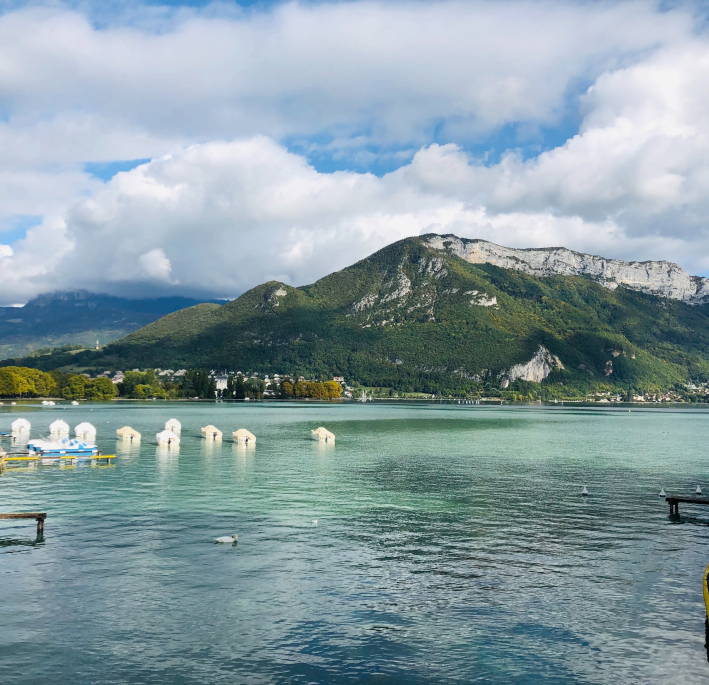 Were you put in a position where you were expected to modernize a classic brand, or did you just build on what the company has always been known for?

Salomon being Salomon, they are really focused on the outdoors, so their main thing is creating technical footwear for outdoor sports conditions, whether it be hiking or trail running. The product was already outstanding, so it was just a matter of patience. We began working on colors. When I began, an all black shoe was basically an aberration. But it was like, "ok let's do this." The first project we issued through the Advance line was basically taking the XP-6, which is this iconic trail running shoe released by Salomon in 2012, and updating the colors. We moved from the very, very bold racing red to color schemes that were representative of different cultural reference points. Always staying true to sports, but updating them so it would appeal to different sensibilities.
Last year the Salomon XP-6 was named GQ's "Sneaker of the Year." Do you wonder why it took so long to be recognized? Especially when the style that had been around for almost a decade.

Many things happened. I had one of the guys call me up and tell me that this was happening and I was blown away in the best possible way. We are putting out shoes that are true and authentic and on the market that correspond to function. There is a true appreciation from our public and our audience, especially in a world where things are coming out just for the sake of looks, trends and aesthetic. Today, you can actually go out into the mountains, wearing the XP-6, for its original purpose, and it will last. I'm not going to say it's not something no other shoe can do, but it's definitely unique. Long-lasting product will have its way. People are more and more conscious of their consumption. People go for something that will last them a long period of time over something that will last for some short lived trend moments.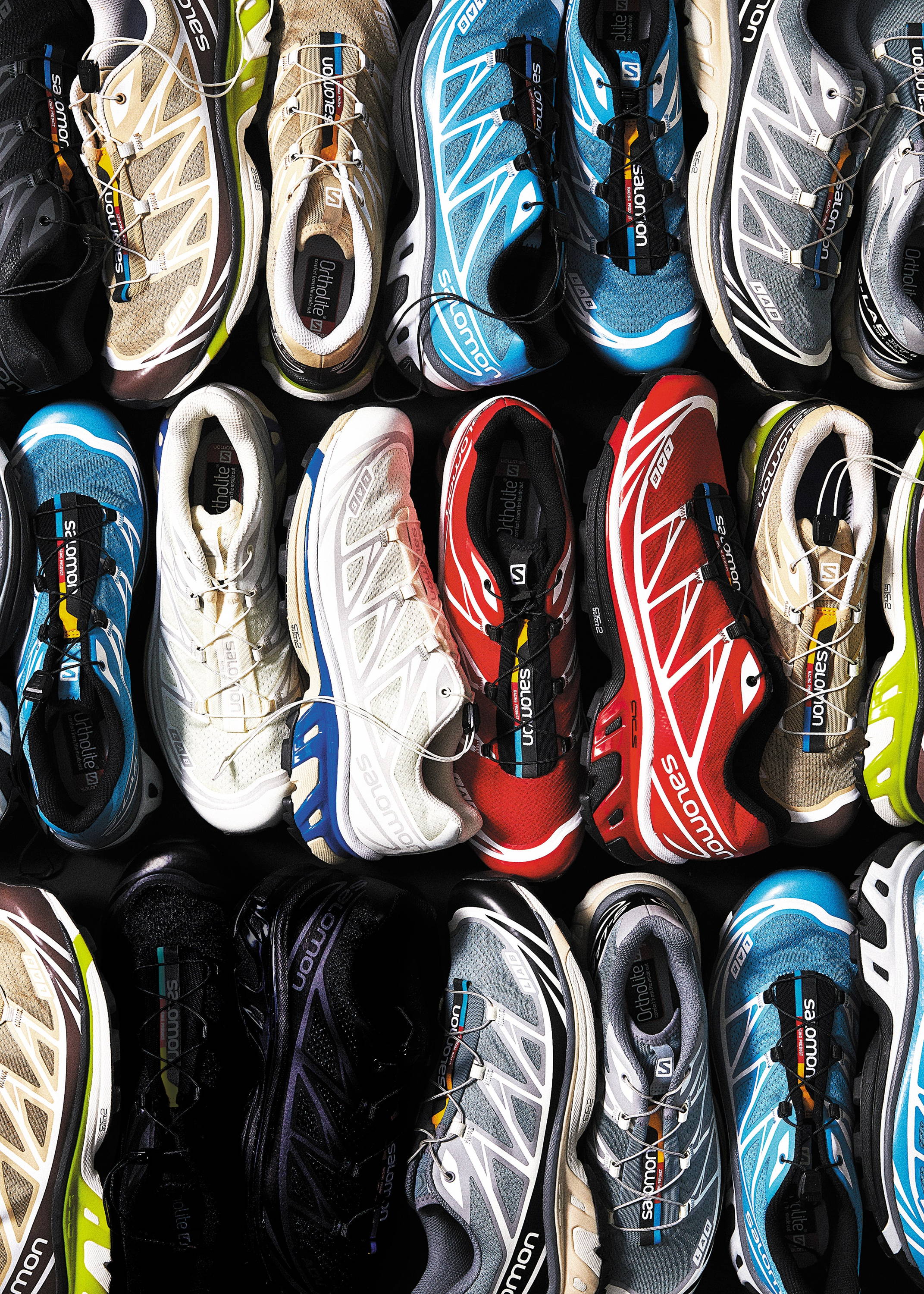 It's always good for business when celebrities are spotted wearing your product, but do you find it a little annoying that it takes something like that for the common man to learn about your product? Especially when these designs have remained largely unchanged since they were introduced?

Yeah, I mean, it's always a little bit like this. In ways it's like the best kept secret and then all of a sudden Rihanna is wearing the shoe, Pusha T is wearing the shoe. We have a pretty long roster of people that have supported our work. It is amazing what the impact of things like this have on a brand, but like you said, it is unfortunate that it takes something like this platform for a brand that has always been putting absolutely great product, to get the exposure that we deserve.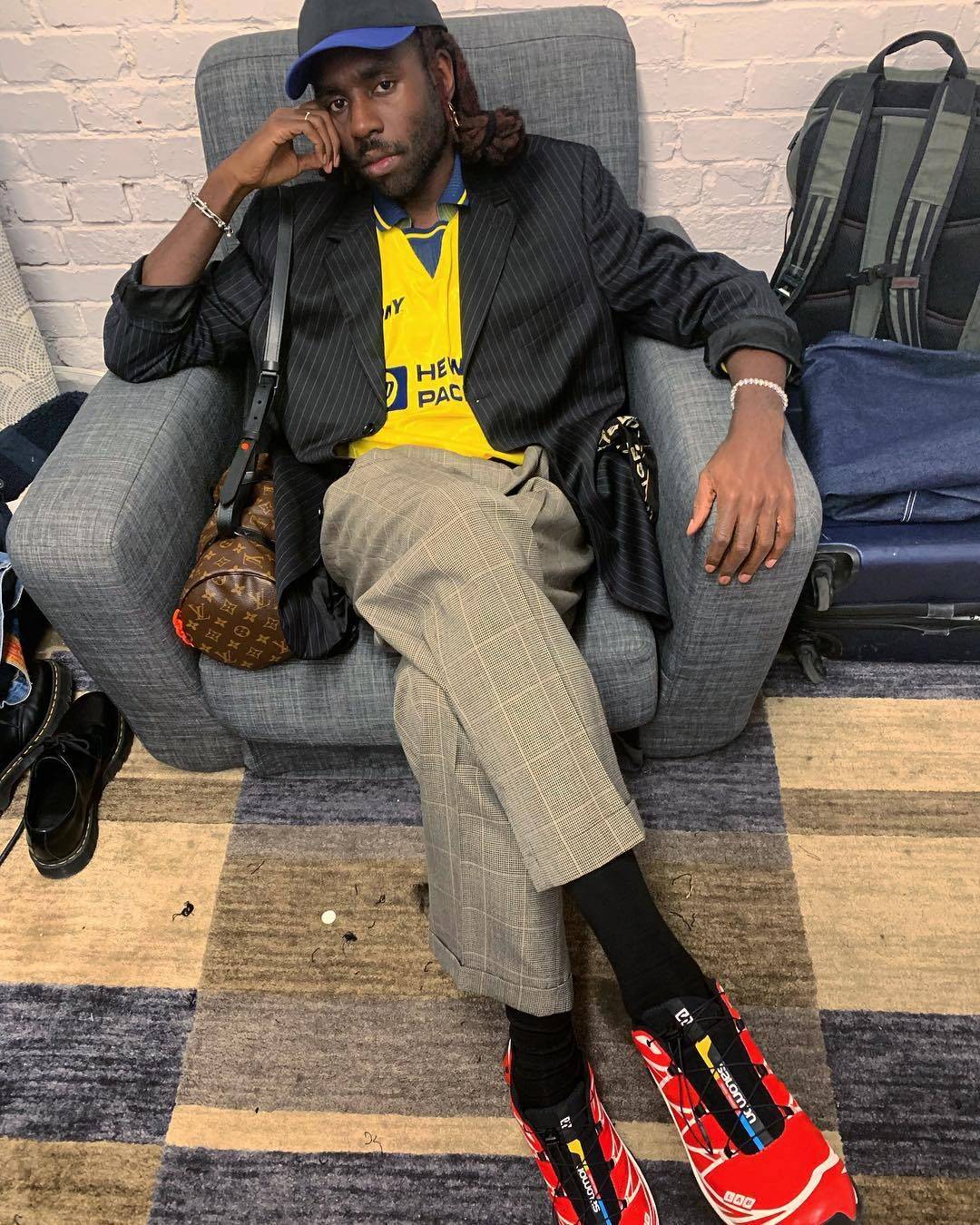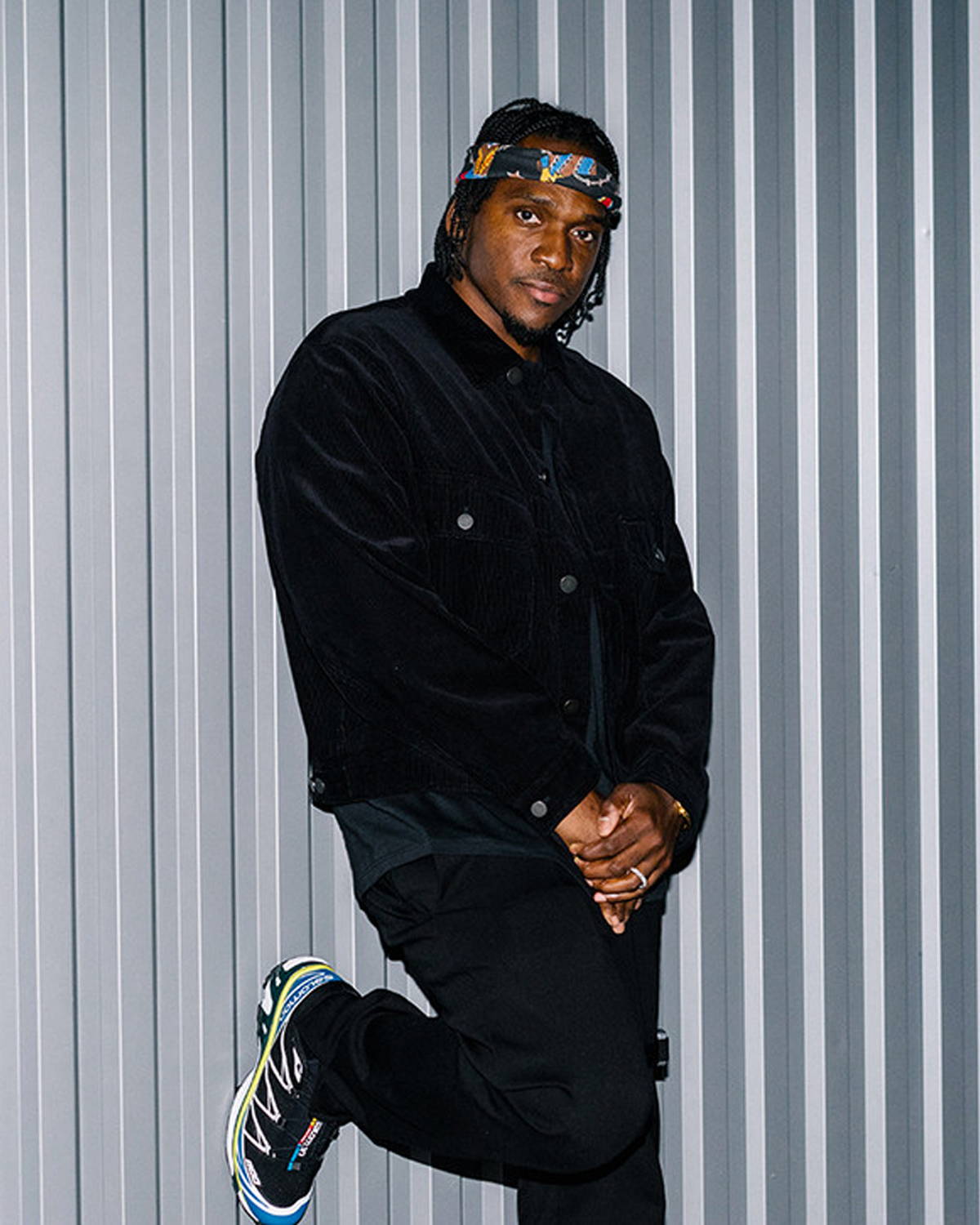 Though it began as a metal shop producing saw blades, Salomon really got its start back when it began designing ski bindings. Would you say that ski technology is still as important to the brand as it was back then?

Yes, Salomon definitely comes from engineering, so creating ski bindings is one of those fundamental things at Salomon. This actually drives the design process and how things are created at Salomon. Today they look at footwear the way they would look at a ski binding. It's not just shear function and aesthetic, it is first and foremost an object that has to meet a specific criteria for sport and environment. To this day we still have remnants of the original things that built Salomon. Definitely.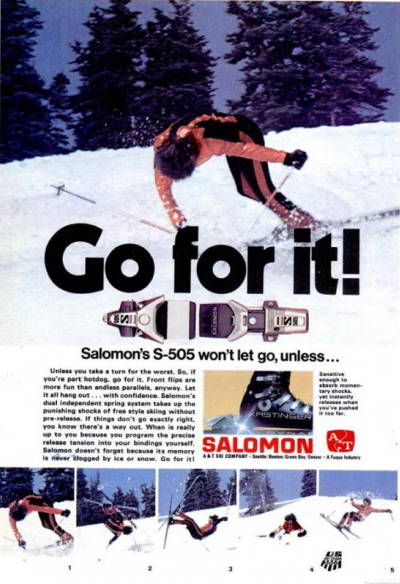 What defines the Salomon Advanced collection and how does it differ from the other lines of Salomon footwear?

It's actually very simple. It's a progressive look at what Salomon has been building for the last 30 years as footwear and 75 years as a brand. It's taking the best of Salomon and pushing it one notch further. It's as simple as that. It is also informed by different criteria. When we are doing shoes for athletes, they are directly involved in the design process. When we do collaborations, we do what we would have done with athletes, but with known figures of the industry like The Broken Arm or most recently Comme des Garçons. Instead of working with athletes, you are working with top tier fashion designers.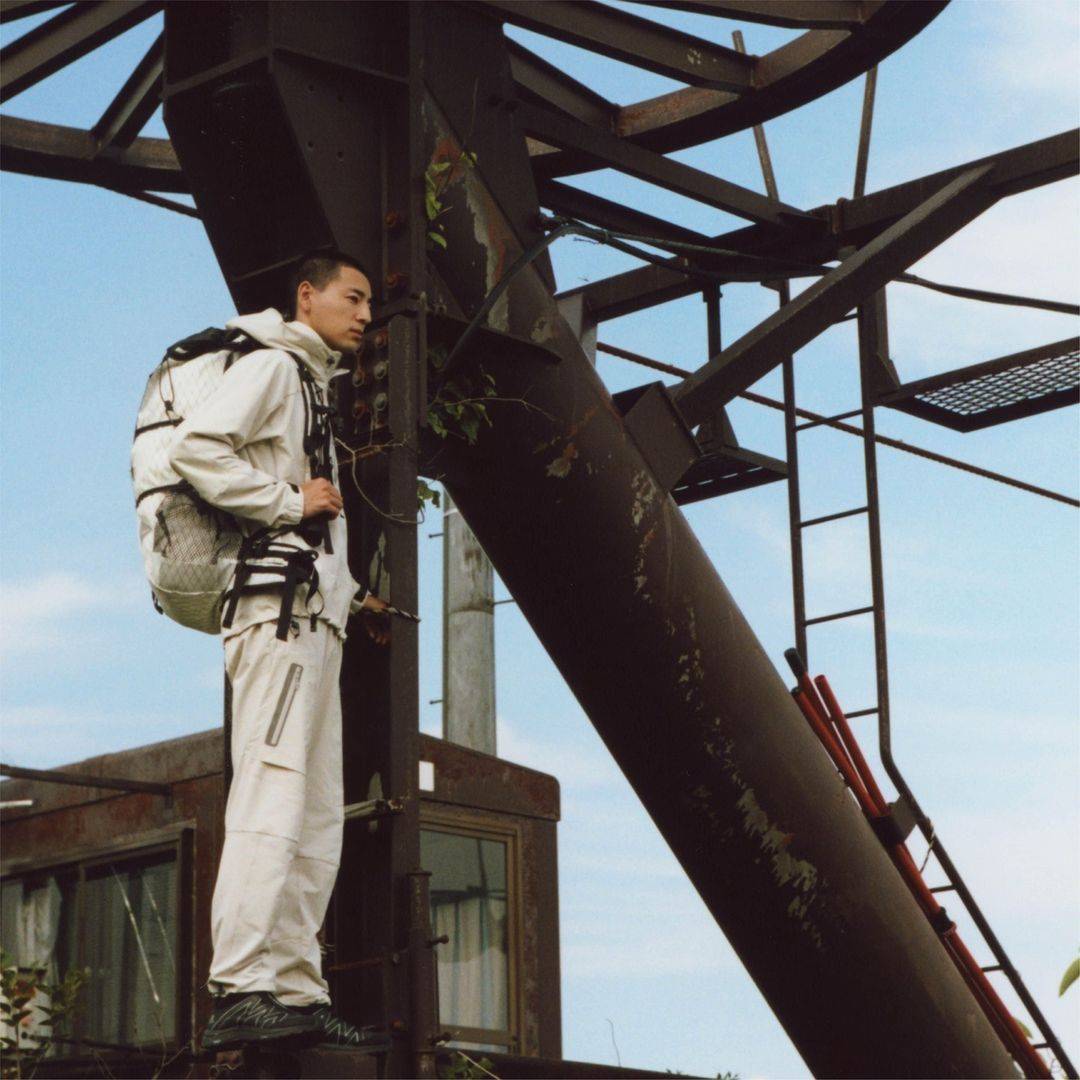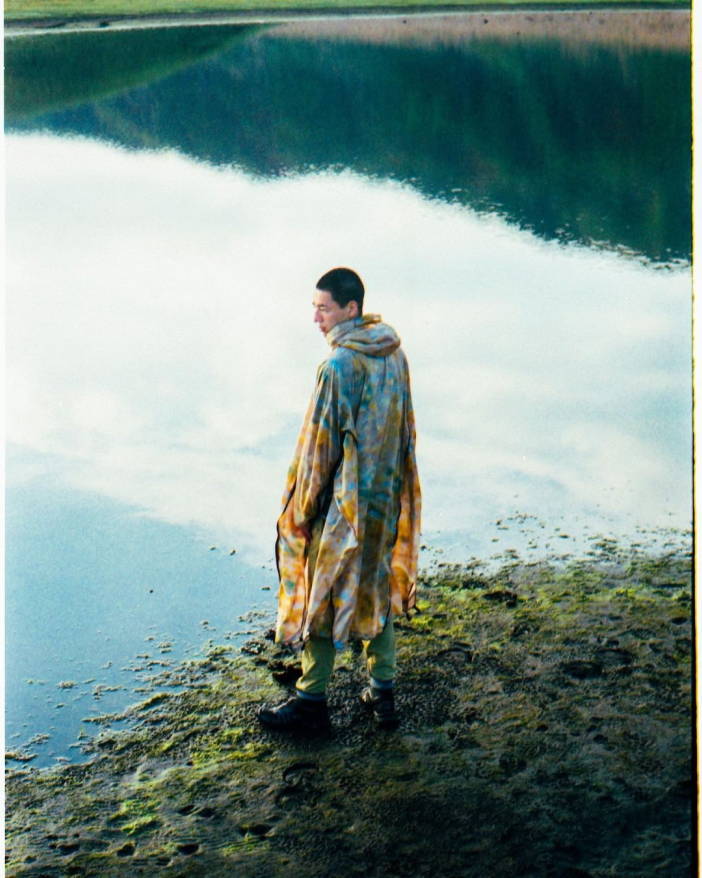 I read that the people who are chosen to collaborate with Salomon get to stay in Annecy and work hand-in-hand with your team. That must be a great thing, especially when some of these designers come from big cities. Do you think that change in scenery has a direct impact on their designs?

Definitely. For sure. Just to give you an example, we work a lot with the guys from The Broken Arm. These guys are living the Parisian life, in the center of the fashion world. It's a 3 hour and 45 minute train ride to Annecy. You get there and it's fresh air, in the middle of the mountains with a beautiful blue pristine lake. It takes you very, very far from the daily grind of Paris and it definitely drives new energy and a new vision as to what can be composed in terms of footwear. As much as it does impact people and their vision of the world, it is also translated in the footwear. This is something that you will see, even in the references to colors. More often than not, the colors are picked from the landscape around the building which is surrounded by mountains. There is something very local and true and authentic that comes out in the design process whenever we're working on footwear.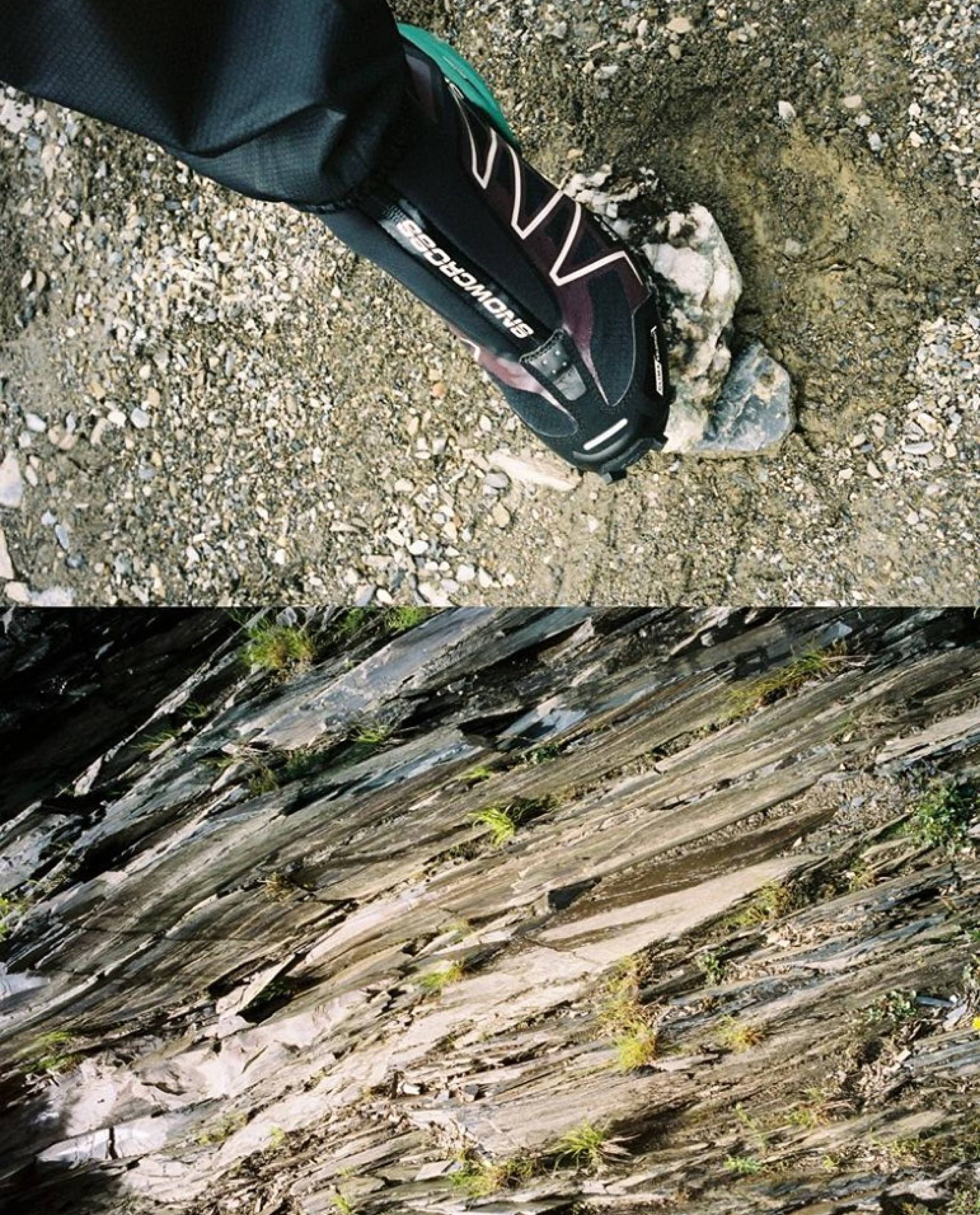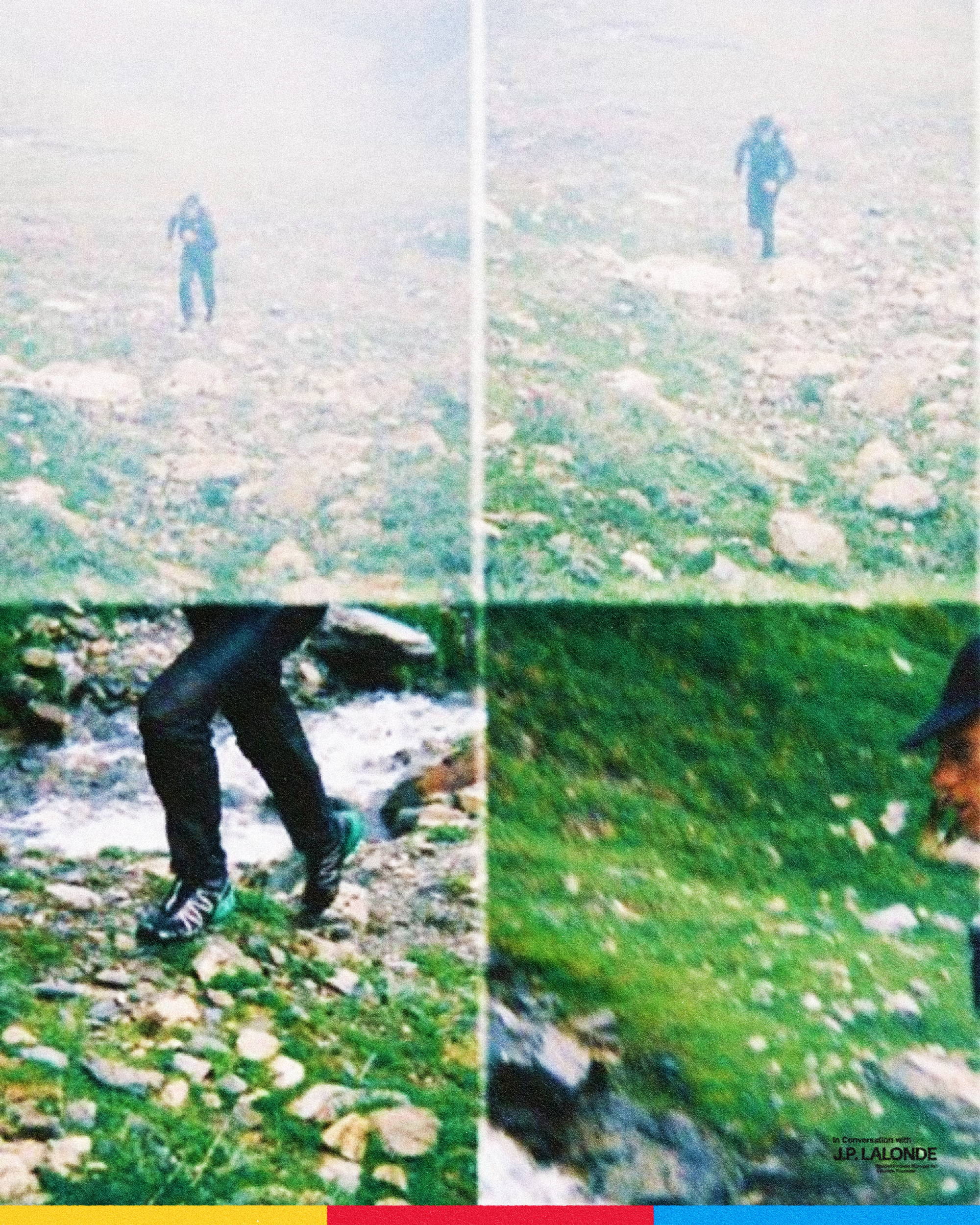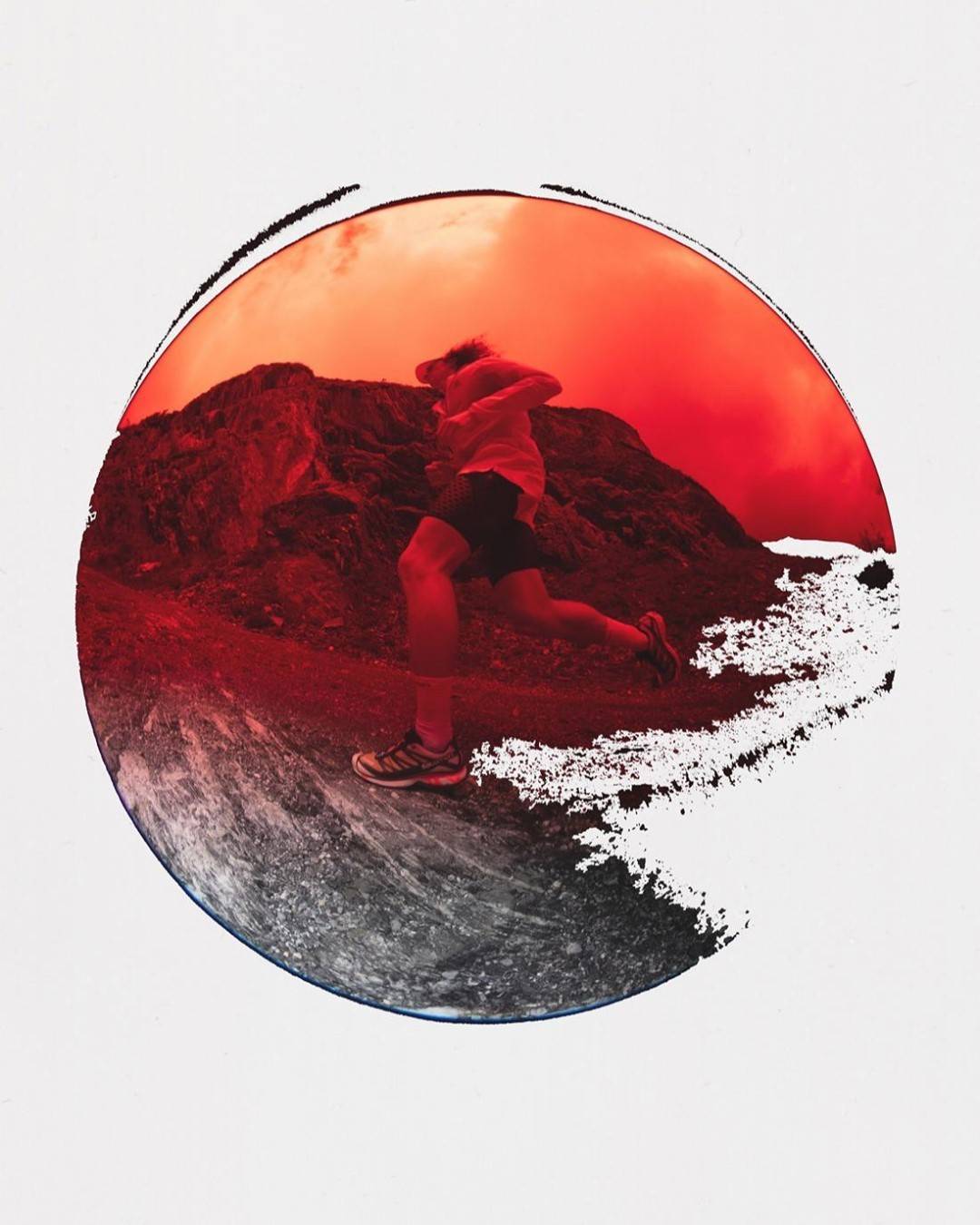 So how do you choose who you collaborate with and who is in line? Are you able to say?

[Laughs] You wish! The selection process is pretty easy. It comes down to a very, very simple thing. A collaboration between brands is first and foremost a collaboration between people. You need to have that genuine good connection. The outcome of the process is the result of the connection with the team. Whether it's myself, the designers or the developers, everyone is involved in the project. It's just a natural fit that comes down to the values of the company. The Broken Arm totally makes sense in that regard. They are absolutely driven by the passion of what they do and also have a real love for trail running. People may not know it, but as deep as they are in the fashion world, they are also very keen on trail running and outdoor sports. It's not an official criteria or anything, but people who know the brand, know where we come from and what we do and who we cater to makes a huge difference as far as how we can work together and how we can make product together. For that matter, Rei Kawakubo has been wearing Salomon for a very, very long time now. There are pictures of her winning the Noguchi Prize a few years back wearing the X-Lab, and I know for a fact that she has a pair of Salomon Relax shoes that we released last year.
What is the craziest collaboration so far and are there any limits as to what designers can do?

Oh man, there are no limits. I can't tell you too much about the craziest because it's not out yet, but Comme des Garçons is one high up the list. There are no limits because we basically build the whole shoe for Rei Kawakubo. This is topping everything that we have done so far as collaborations go. Of course Boris has built his own universe with footwear and has been crucial into building something different. We've done beautiful, beautiful work with Boris. I almost slipped. I almost told you something that is about to come out. But we have a great, great community around us and there are beautiful things about to come. If you're keen on what we've been doing for the past couple of years, you should know there is a lot more coming soon.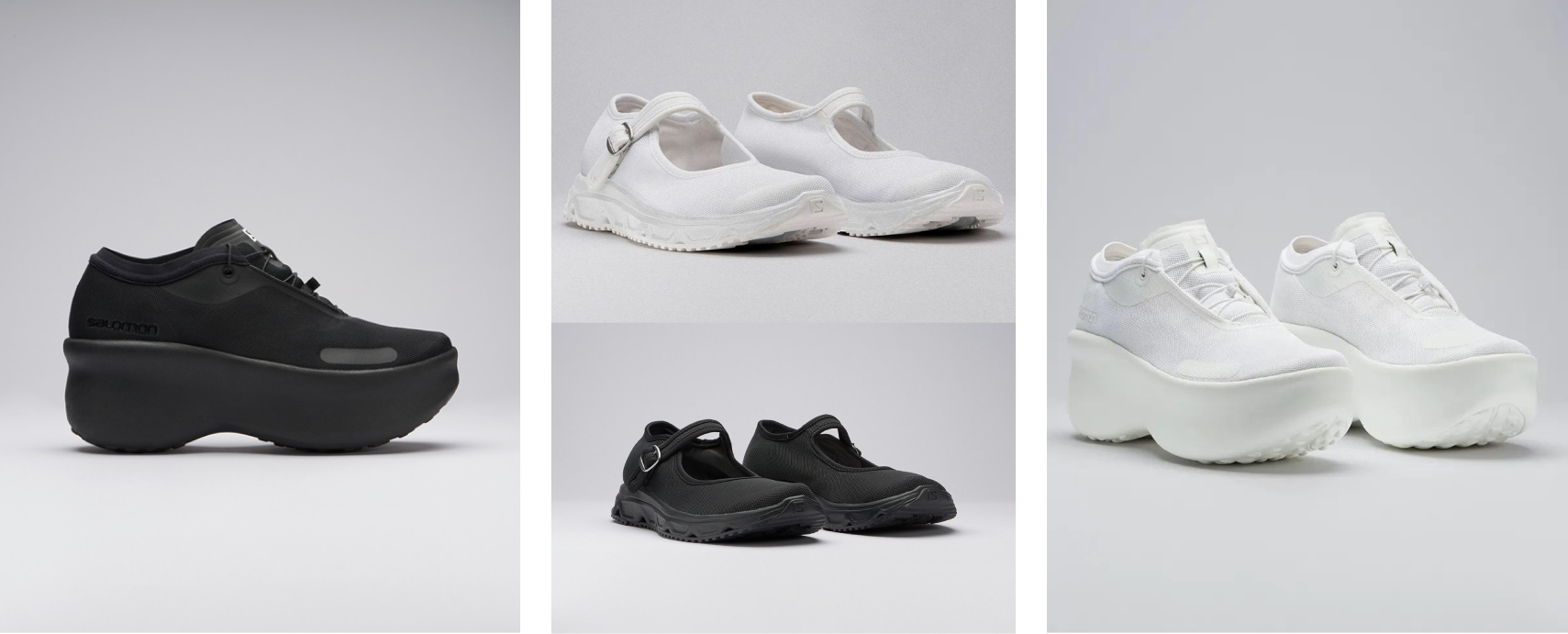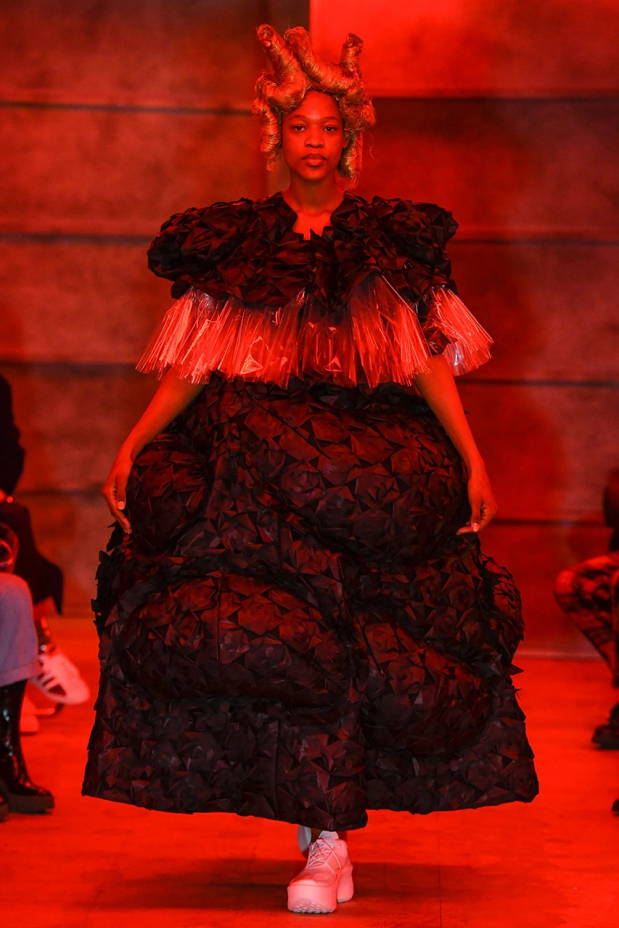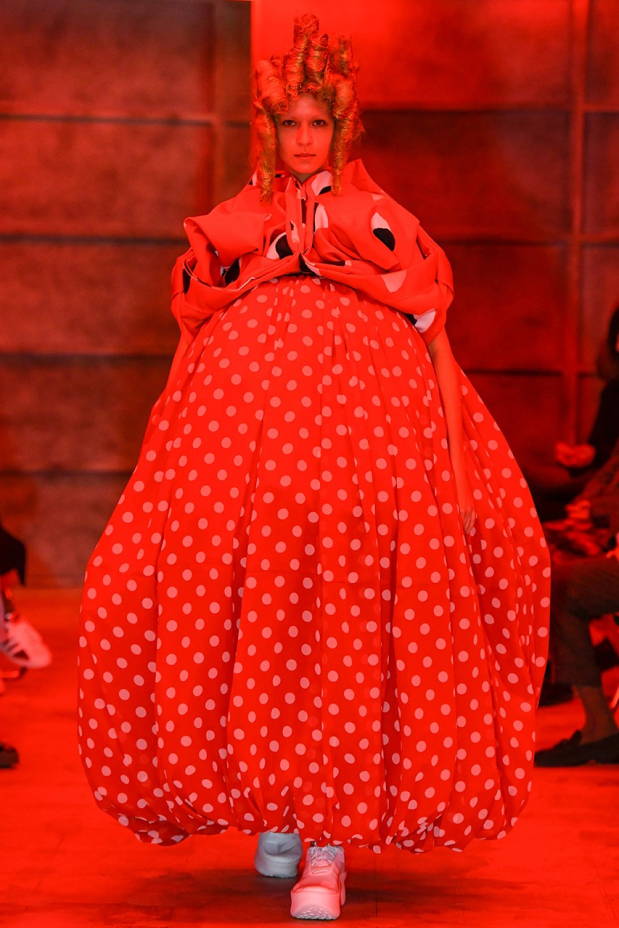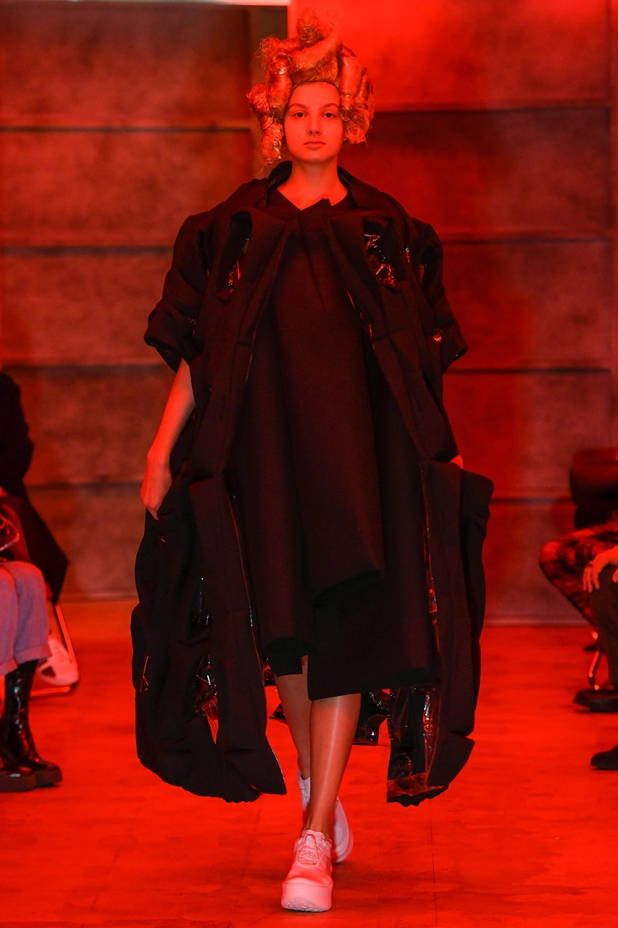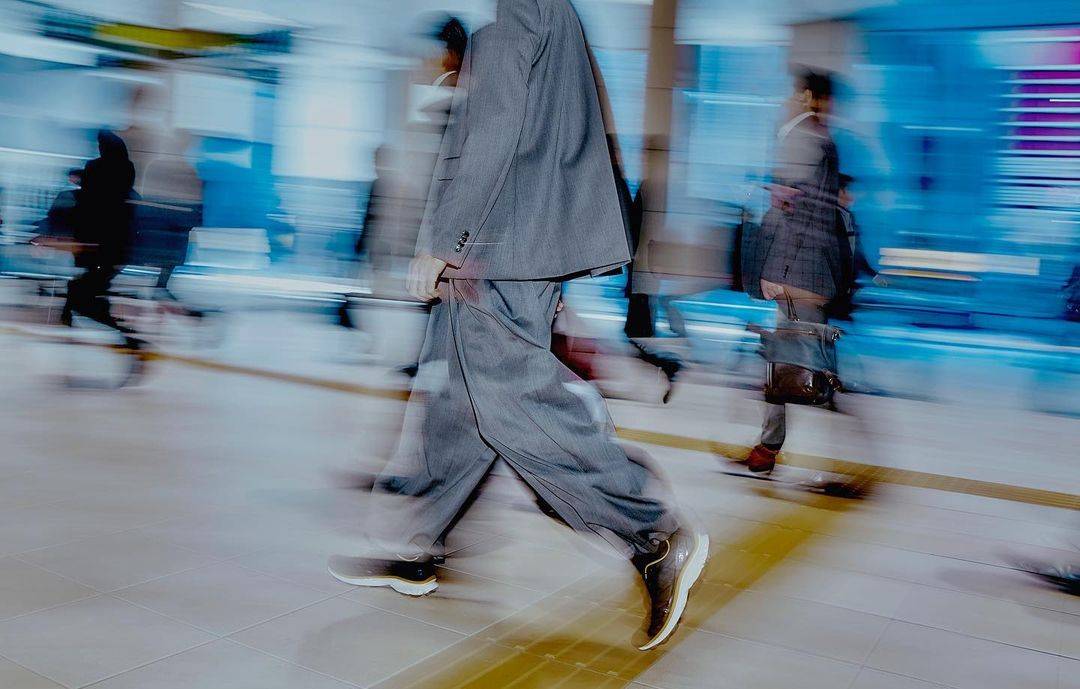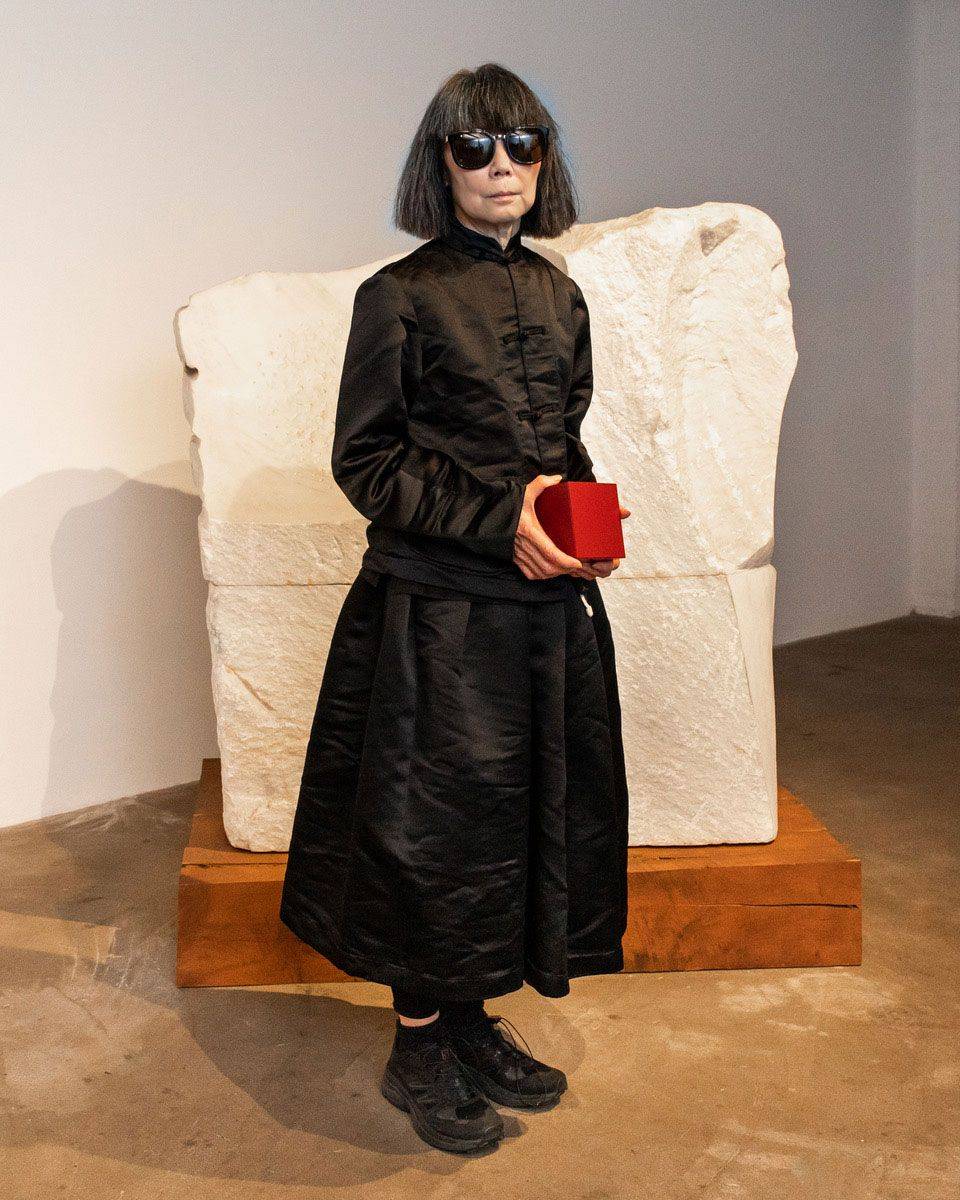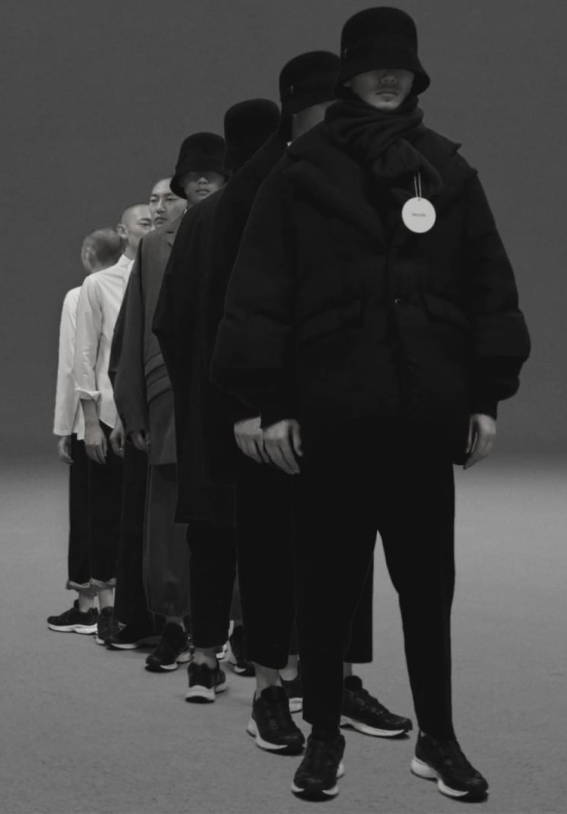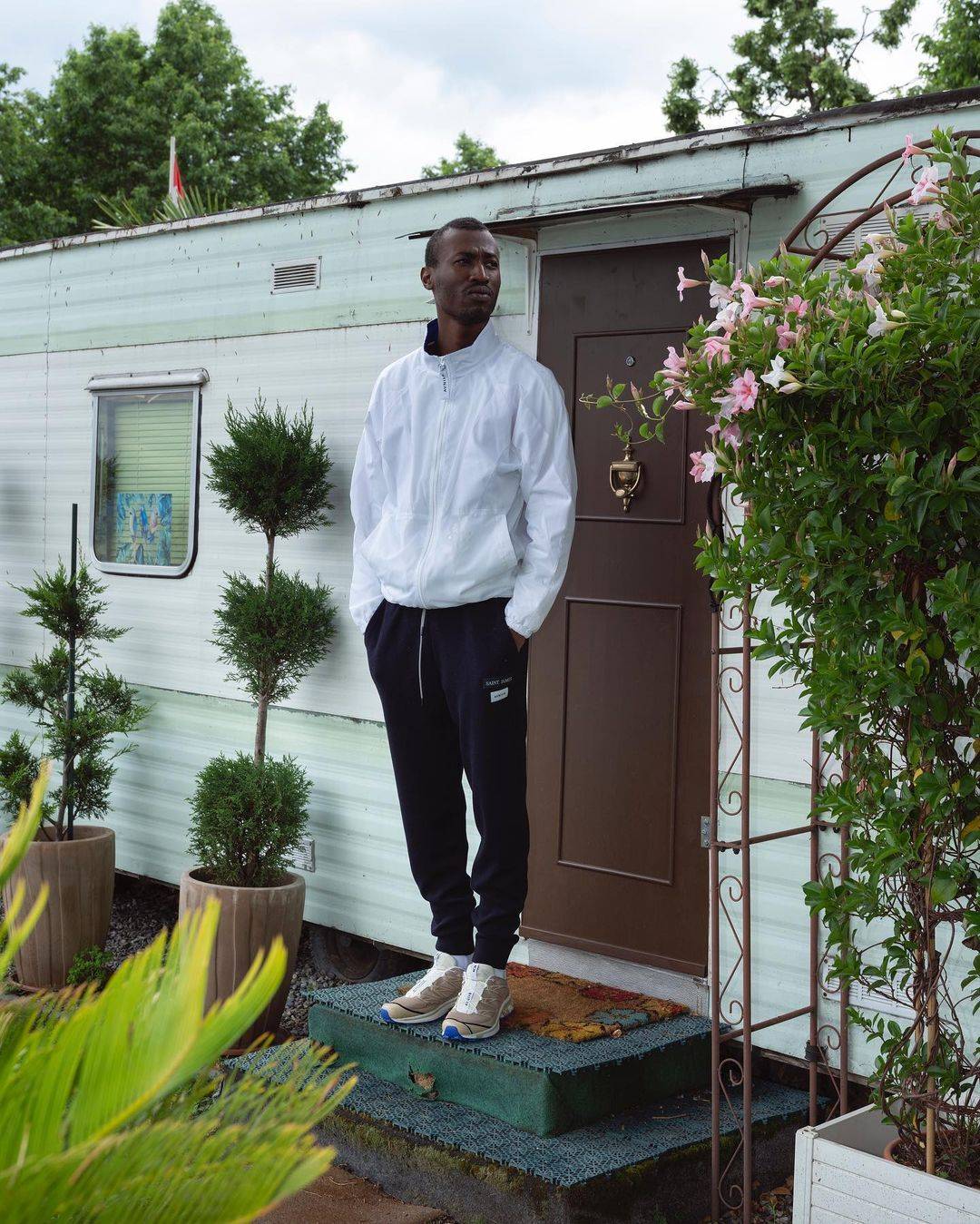 What do you wear? What's your favorite Salomon style?

Oh man… hard question. The shoes aren't even out. Apart from wearing samples from upcoming releases, the XP-6 is definitely the go-to in my daily life. It's a beautiful fit for an everyday shoe. The way it wraps your foot is very unique to this style. This is one of my go-to styles, but otherwise I might go with the Odyssey. The Odyssey to me is very, very big and chunkier, but the cushioning is just so plush. Those are really the ones in my current rotation.