It's no secret the work that women have been doing within the streetwear culture in most recent years. Unapologetically taking the sneaker and creative cultures by storm this past decade,more women artists, CEOs, designers, editors, etc., are present than ever before. With social transparency in the media and gender roles being challenged by humans all over the world,many of our associates observed this increasing demand for women in the industry, without avast supply. Yes, more women are more involved and accepted than ever before, but the journey does not end there, noticing that the industry is still male-dominated. Acknowledging these triumphs and tribulations, Bodega set its sights on developing a networking platform to bring Boston's most dynamic and influential industry women together, to create a night of inspiration, constructive discussion and dope vibes. So, we teamed up with Nike to host our first ever women's-centered event panel, HER by Bodega, featuring four of the city's most dominating women in streetwear and contemporary fashion, to discuss the impact of women in the industry, and the obstacles that surface along the way.
The night was young, and the crowd starting filing in, with an amoeba-like line wrapped along the block. As the support was overwhelmingly abundant from the start, we had to make sure everyone had a space inside. As guests filed in, they could enjoy a light chicken taco or grab a crisp, cold brew, and network amongst each other, while DJ Slick Vick set the sonic tone. Soon enough, the shop packed in, with barely an inch separating the some 90 attendees, and it was panel time.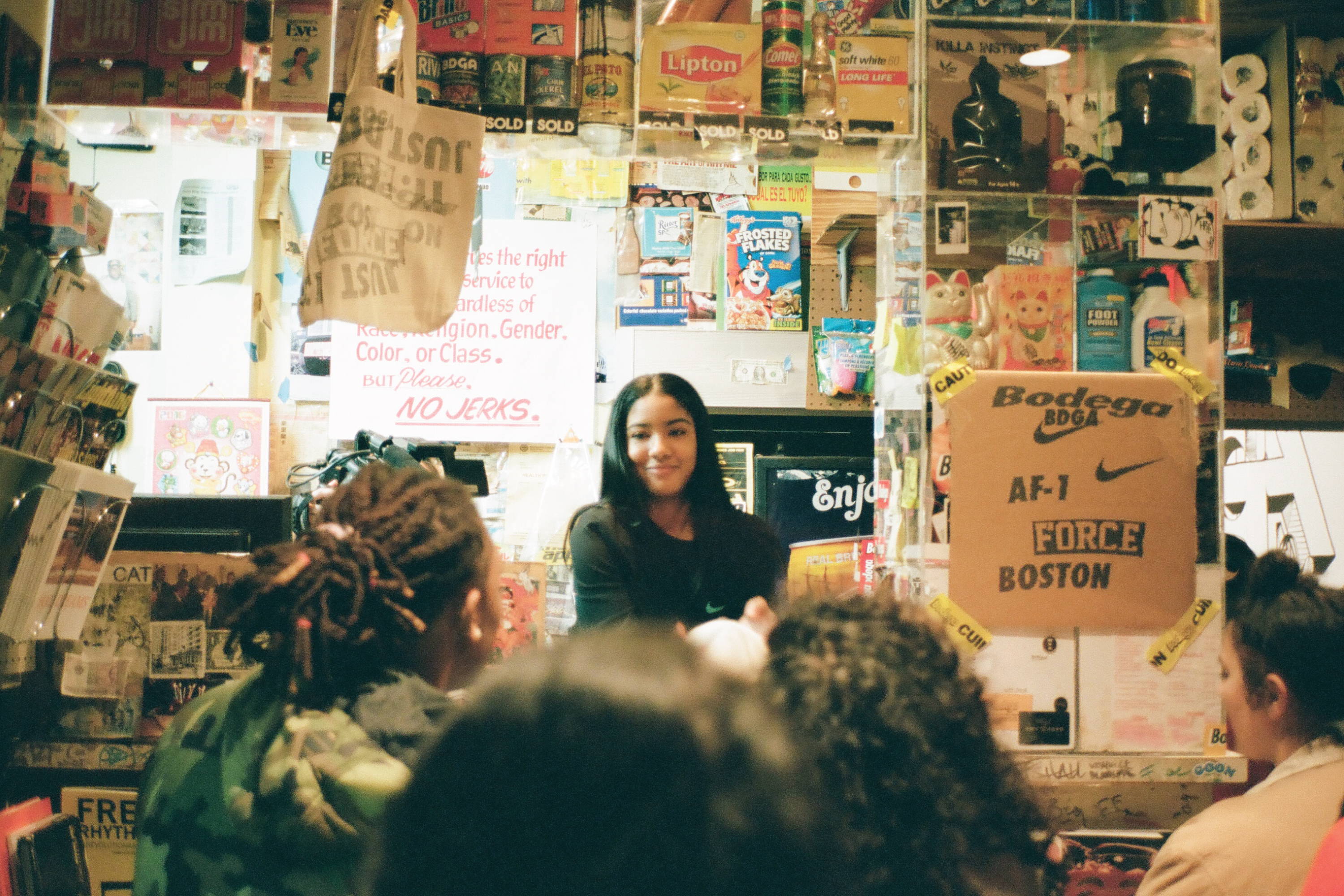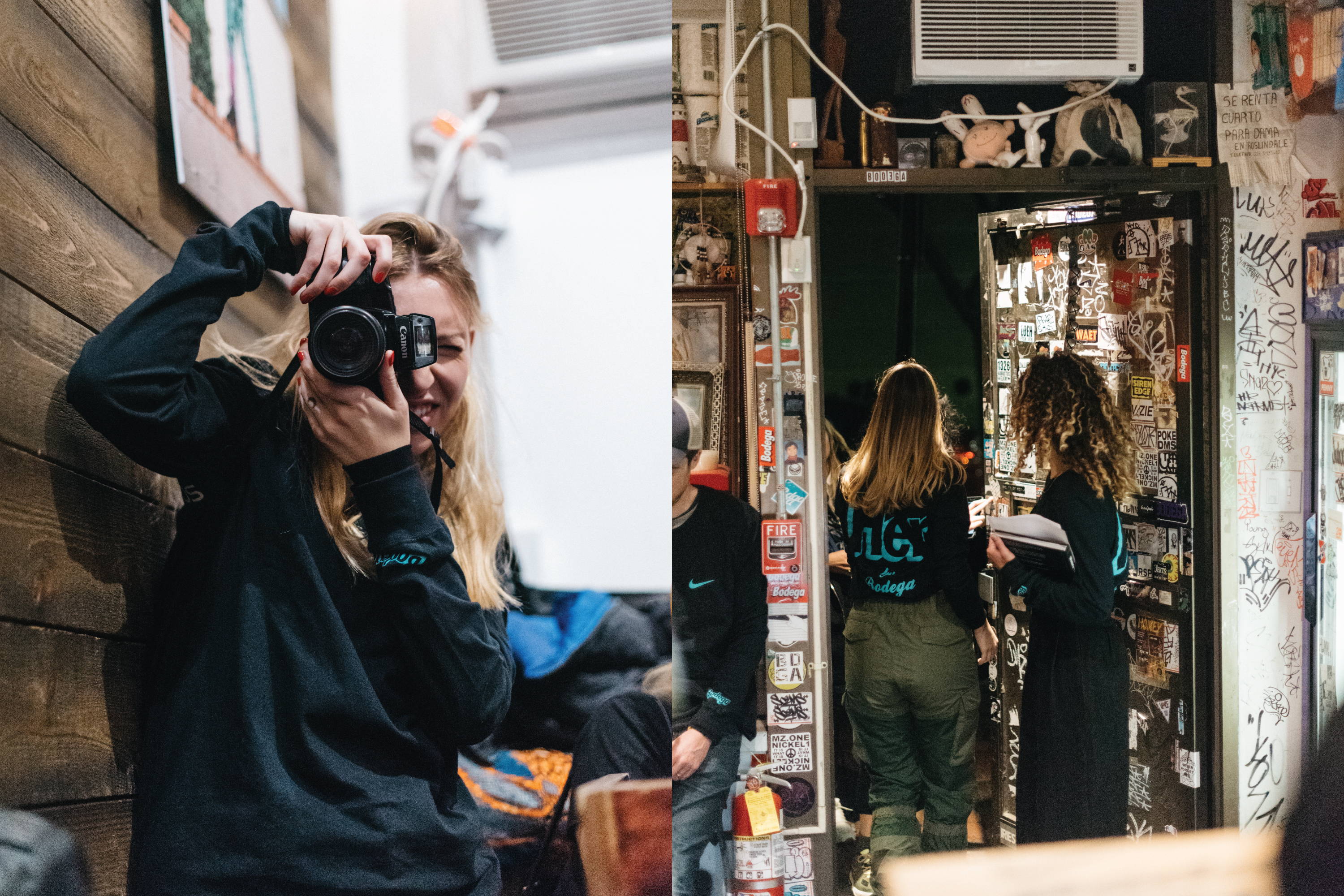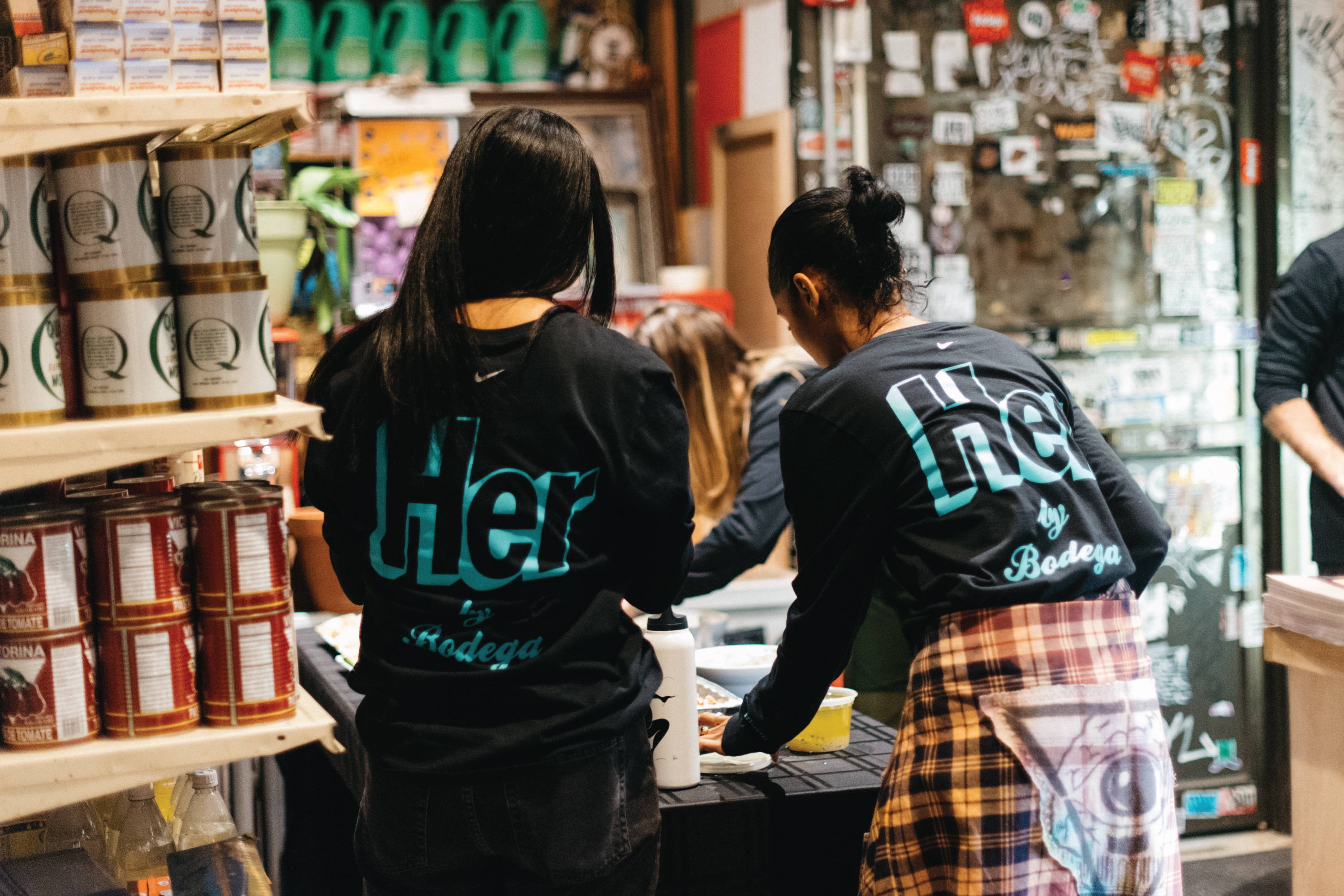 From discussing career trajectory all the way to examining inter-female competition and social media's impact within the field, the panel discussion covered a range of topics and issues regarding women in the industry, and in business in general. Curated panel topics were accompanied by audience questions, creating a natural flowing dialogue that created an intimate and honest setting for panelists to openly articulate their responses.
With intent to cover all areas of the industry and culture, our panelists ranged in variety and career diversity. Elizabeth McGarry, Co-Founder and Creative Director of McGarry&Sons, a sportswear consulting agency and studio, has history working with some of sportswear's biggest names, from Nike to Puma. Elizabeth Natola, on the other hand, a Senior Footwear Designer at Converse had a different start, working at BBC International as the Vice President of Design, working with some of the world's major brands such as Polo Ralph Lauren, Guess, and DKNY. Next, we had Maya "Sprat" Spratling, who is a bi-coastal stylist and Creative Director of Tomboyish Magazine, an online platform for androgynous women in fashion, while also creating her own personal content through her specialty in color theory and modeling. Lastly, but certainly not least, was Donica White, Global Brand Communication Marketing Manager at Reebok GHQ, originally getting her start in the industry through Karmaloop.com, and even dabbling in architecture and construction for a period. Together, these incredibly impressive women undeniably embodied the mission of the event, proving that, against all odds, when a woman works hard to get what she wants in any industry, she will gain just that. They proved that courage does not just lie in starting a something, but rather in never giving up.
Followed by a networking hour filled with champagne, dancing and even a digital photo booth and custom tagging gun, the energy was beyond palpable, as the room buzzed with conversation and laughs. This, to us, means success. Establishing a platform for women and men to speak honestly about women in the streetwear and contemporary culture set this event apart from many other events in Bodega's past, attempting to truly embody what we mean when we say "community outreach". These conversations and dialogues are not just desirable; they are necessary, and we are proud to be one of the first to initiate them in our own hometown.