One small stitch for old clothing, one giant stitch for the clothing industry.
To mark the exclusive in-store release of the Nike Re-Creation Program's first collection, we shut down our LA store last Saturday night to celebrate with our friends, family, and the Nike squad.
Centered around sustainability in the context of location, the Re-Creation Program was initiated as a way to transform old, unused product in the Los Angeles area into up-cycled works of wearable art. Led by Christine La on the Nike Sustainability side and shaped by co-creators Maurizio Donadi of Transnomadica and Zac Cabrera of Defective Garments, the vision could not have been more faithfully realized. Merging the perspectives of the old school and new school, a range of vintage, second hand, and new old stock items acted as canvases for each designers to work their signature brand of magic on. Whether it be honoring existing stains, holes, and blemishes through stitch work or using them as a springboard into the world of dyes and out of the box transformations, every item is a one of one, and unlike anything the market has ever seen.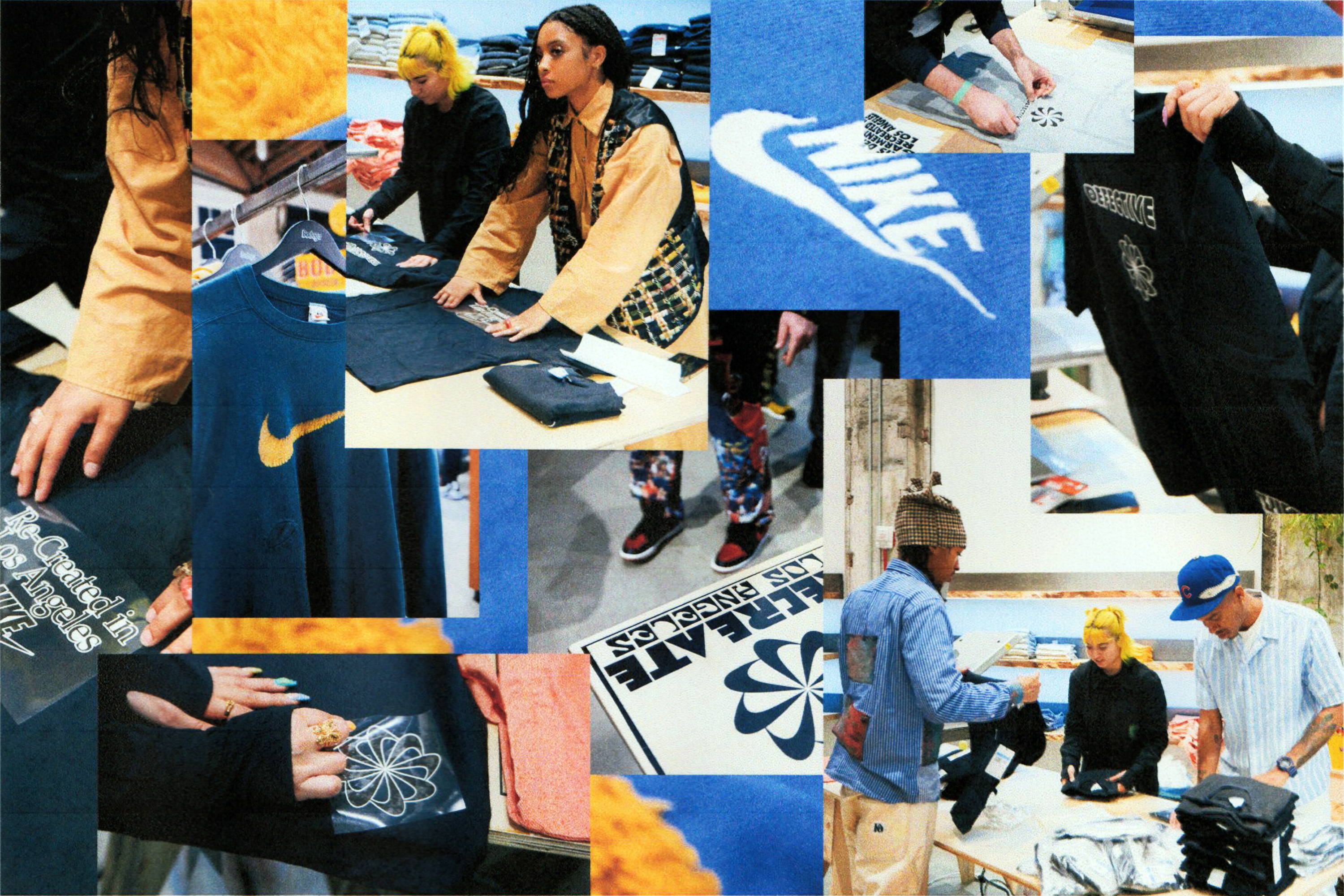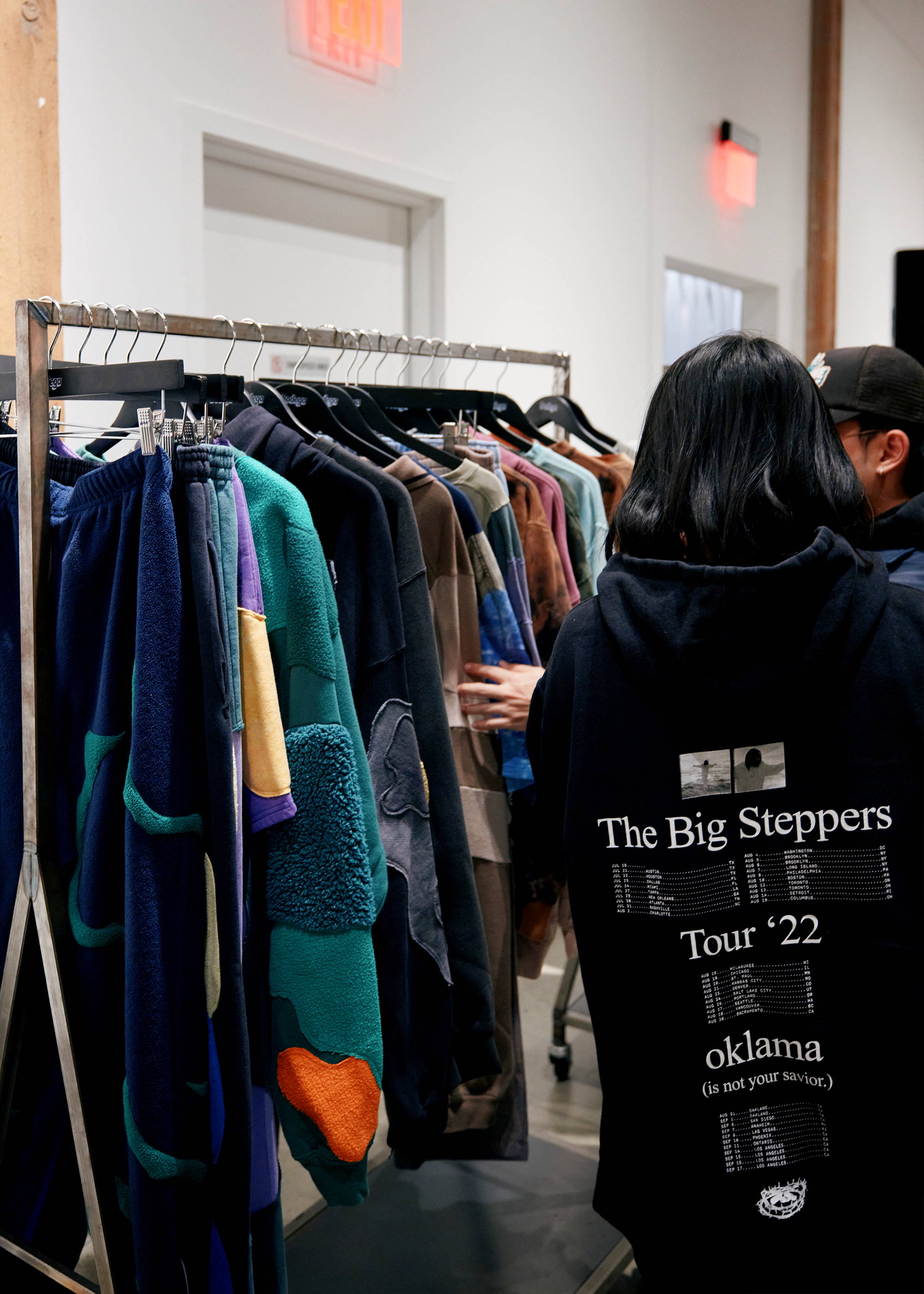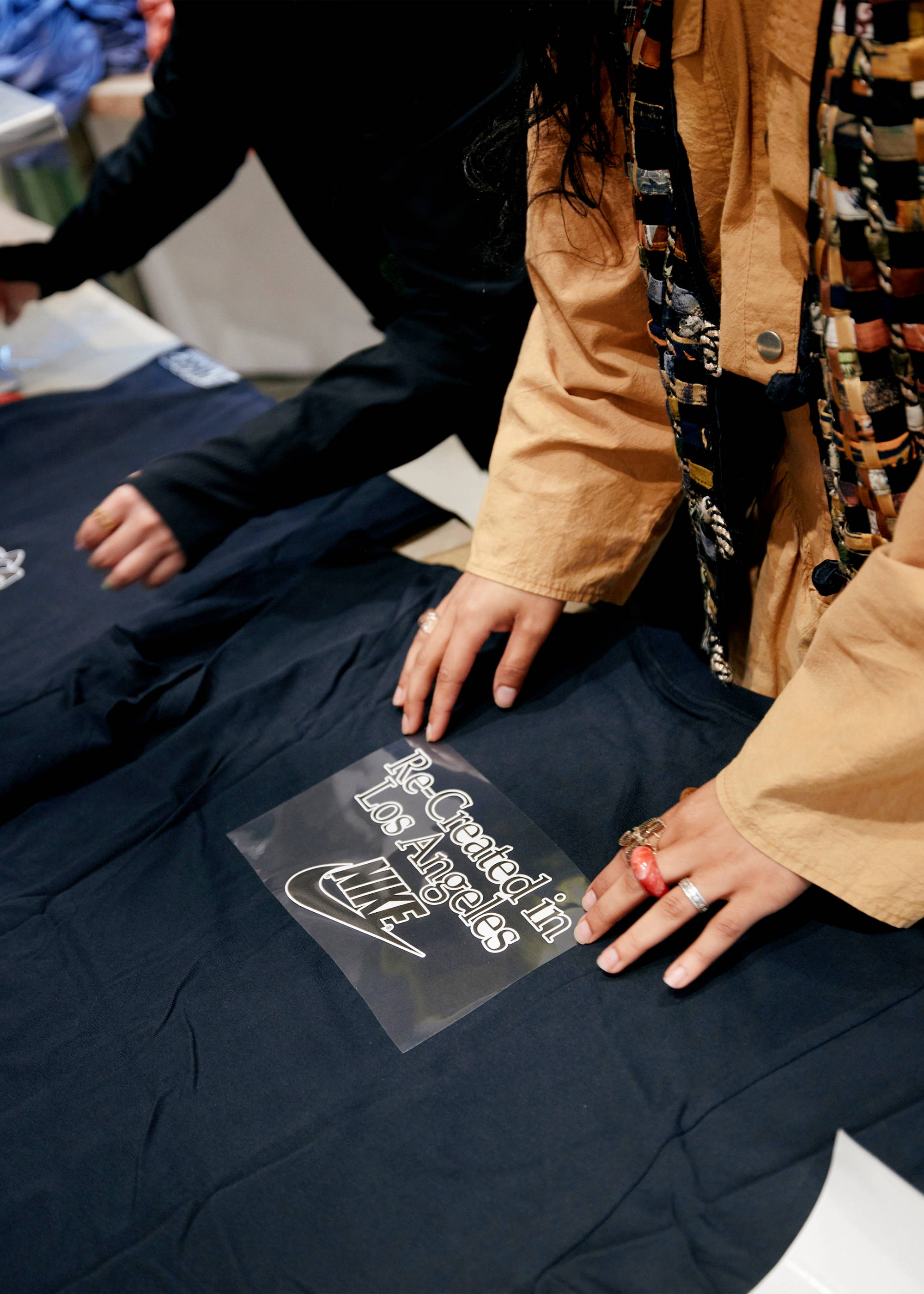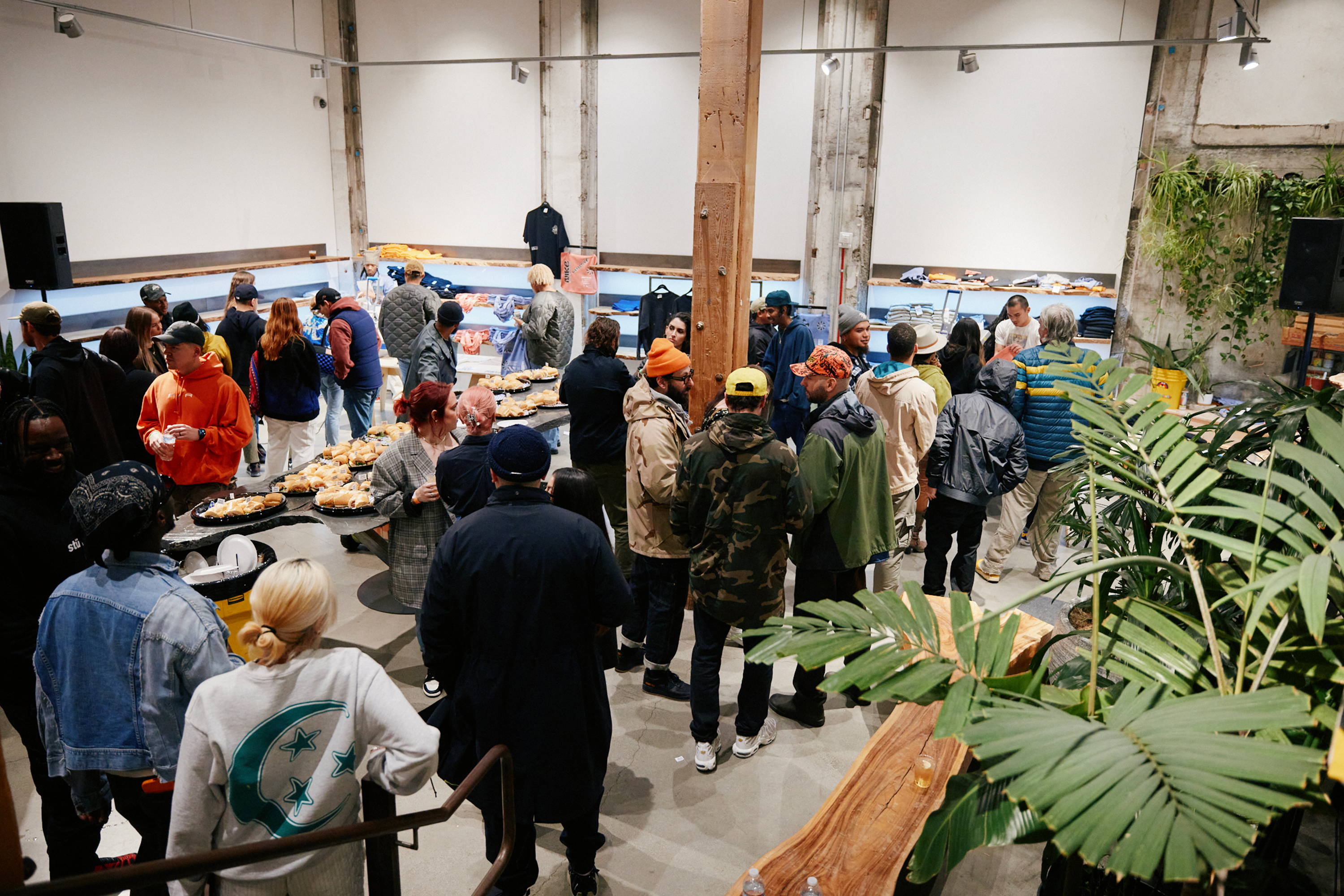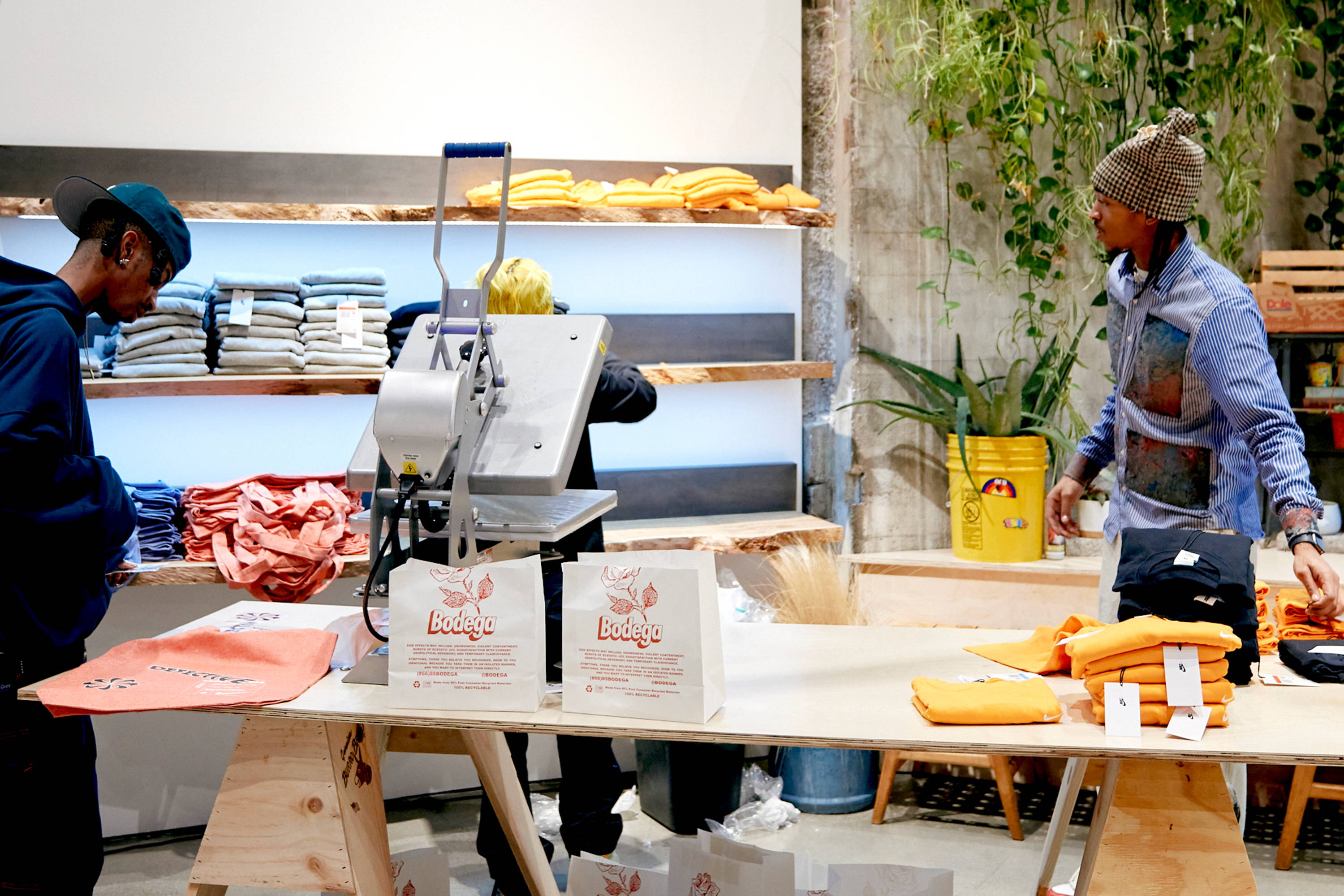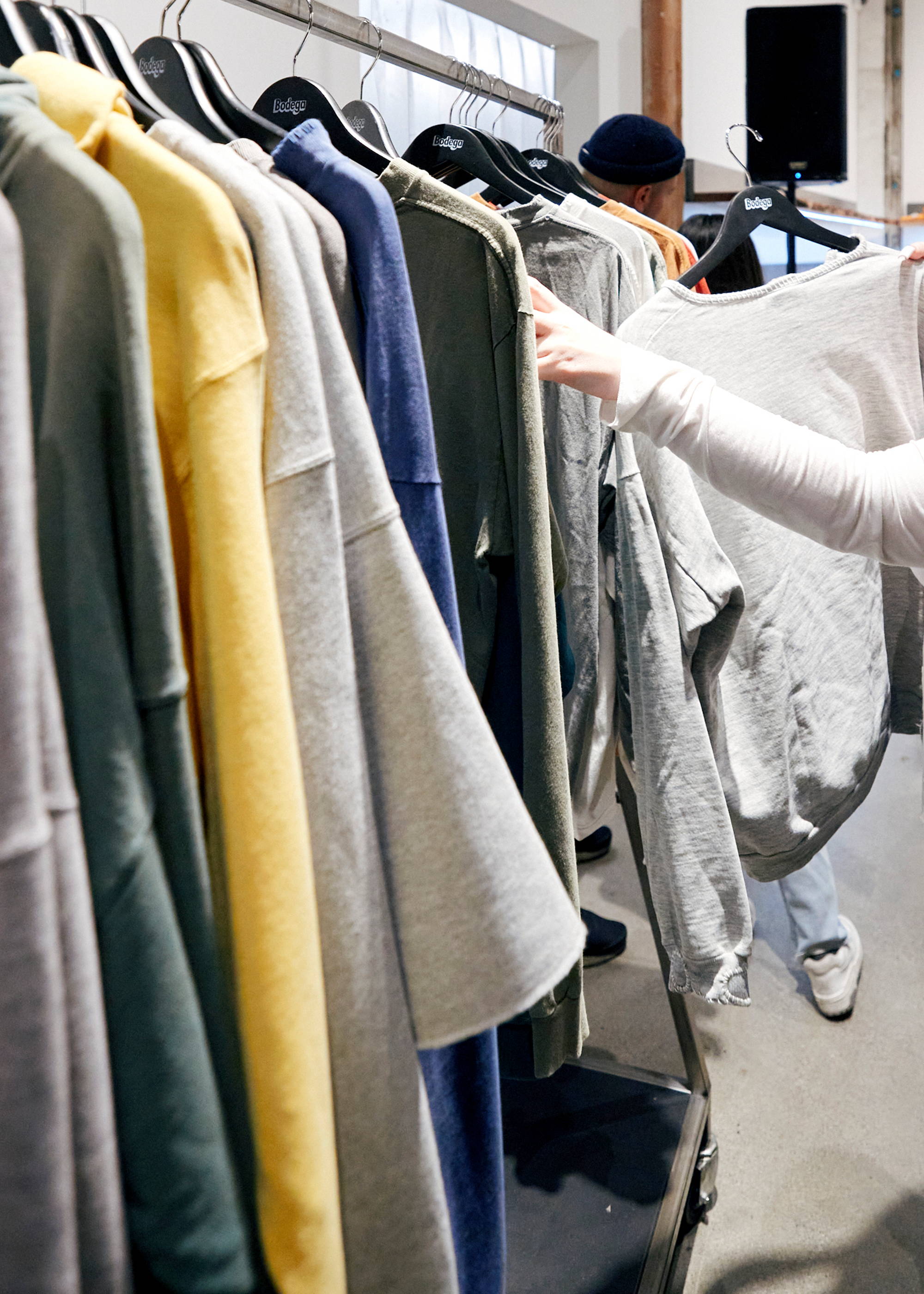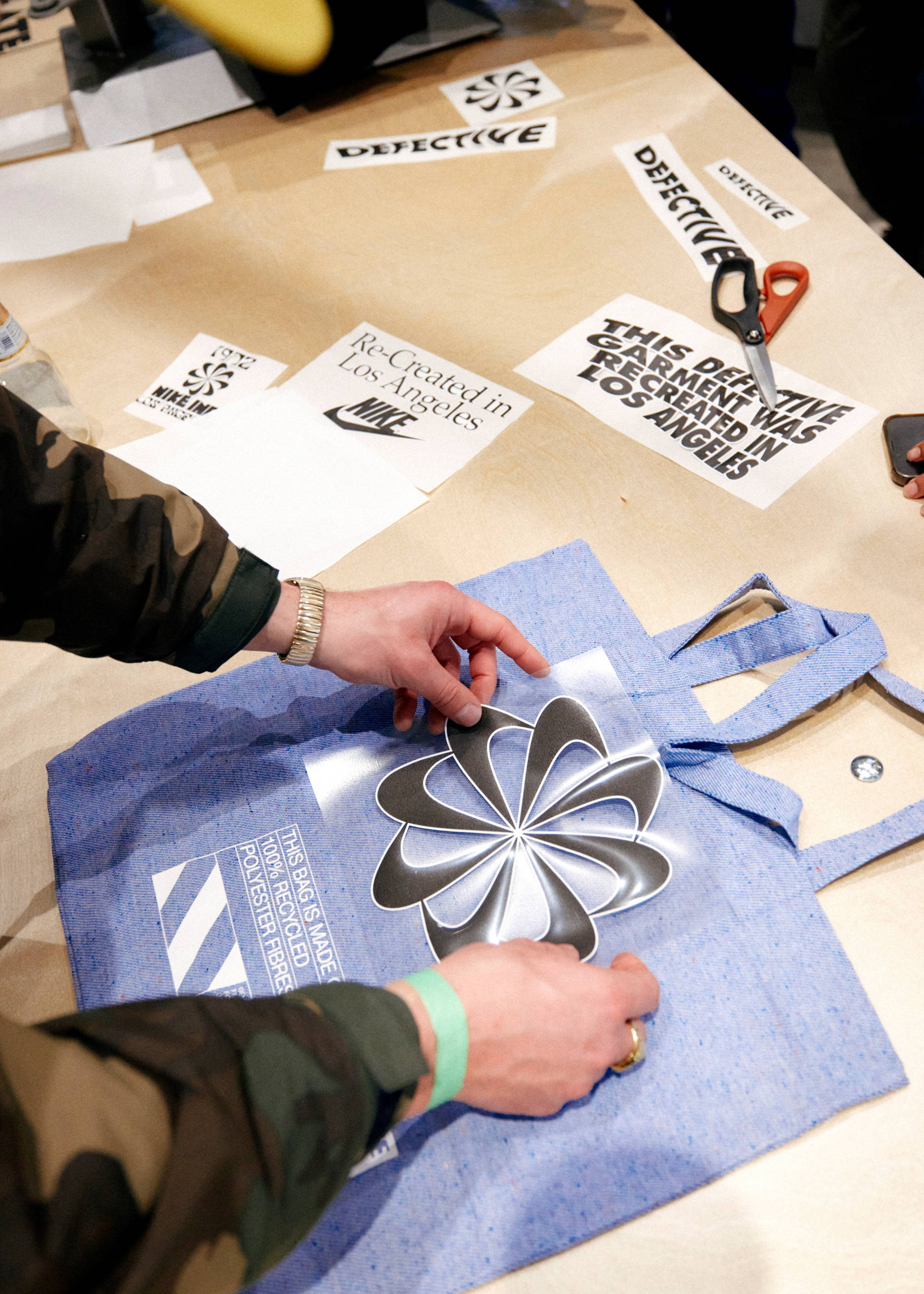 Representing a step forward in the clothing industry from a manufacturing and design stand point, the infusion of old clothing in a retail setting alongside new product is also a significant breakthrough and helps to re-stitch the narrative of second-hand gear. And isn't that alone something worth celebrating?
Setting the tone with sandwiches from Uncle Paulie's and an open bar with Mori Tea on deck, to get people into the upcycling spirit, our heat press station was working over time, churning out custom Re-Creation printed t-shirts and totes – made from recycled soccer bags. There was no mistaking the main event however, which was displayed prominently with a rack devoted to each co-creator and restocks happening throughout the night as people swooshed in to grab the pieces they were eying. And did we mentioned Zac of Defective Garments made an appearance and talked about his process?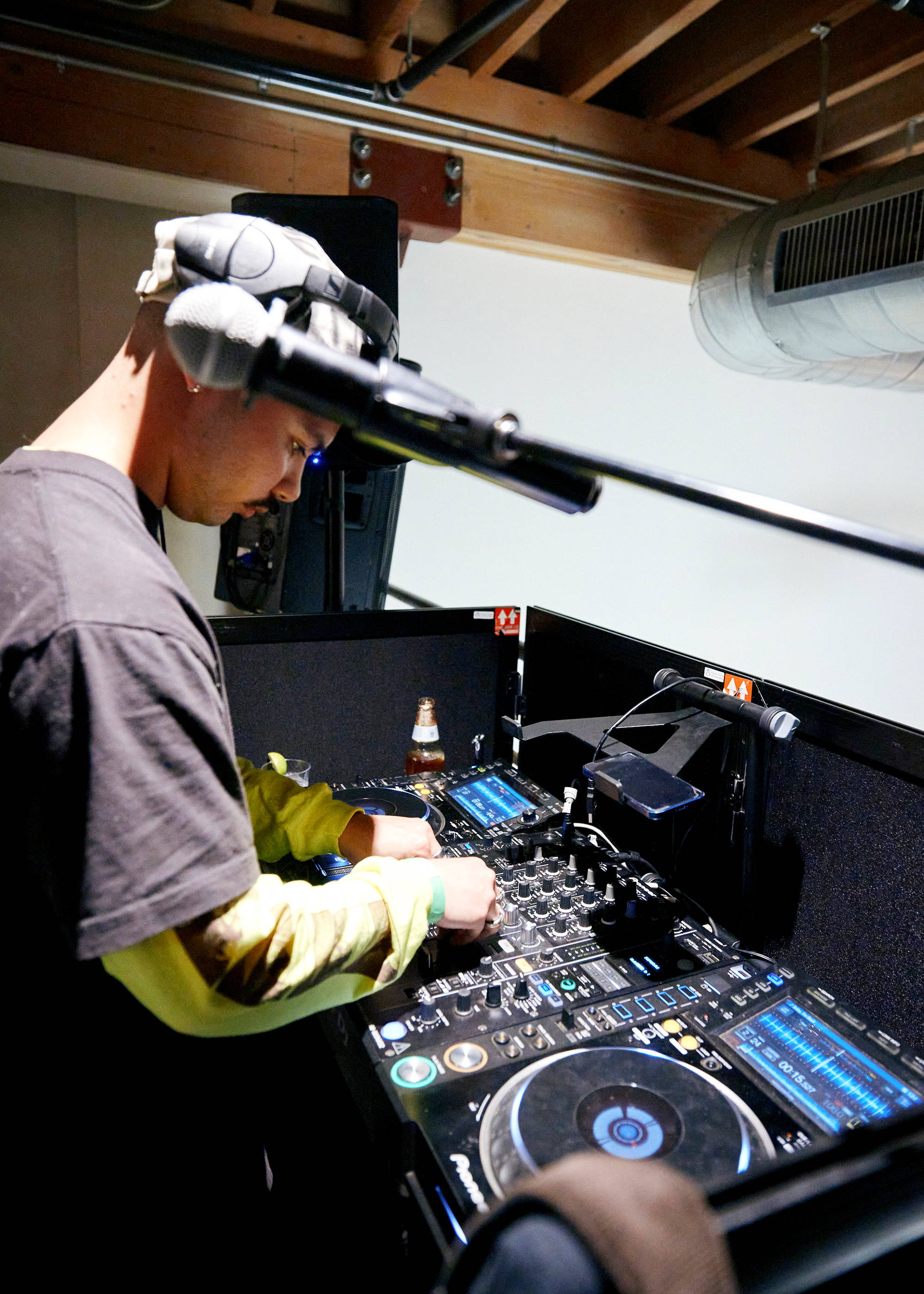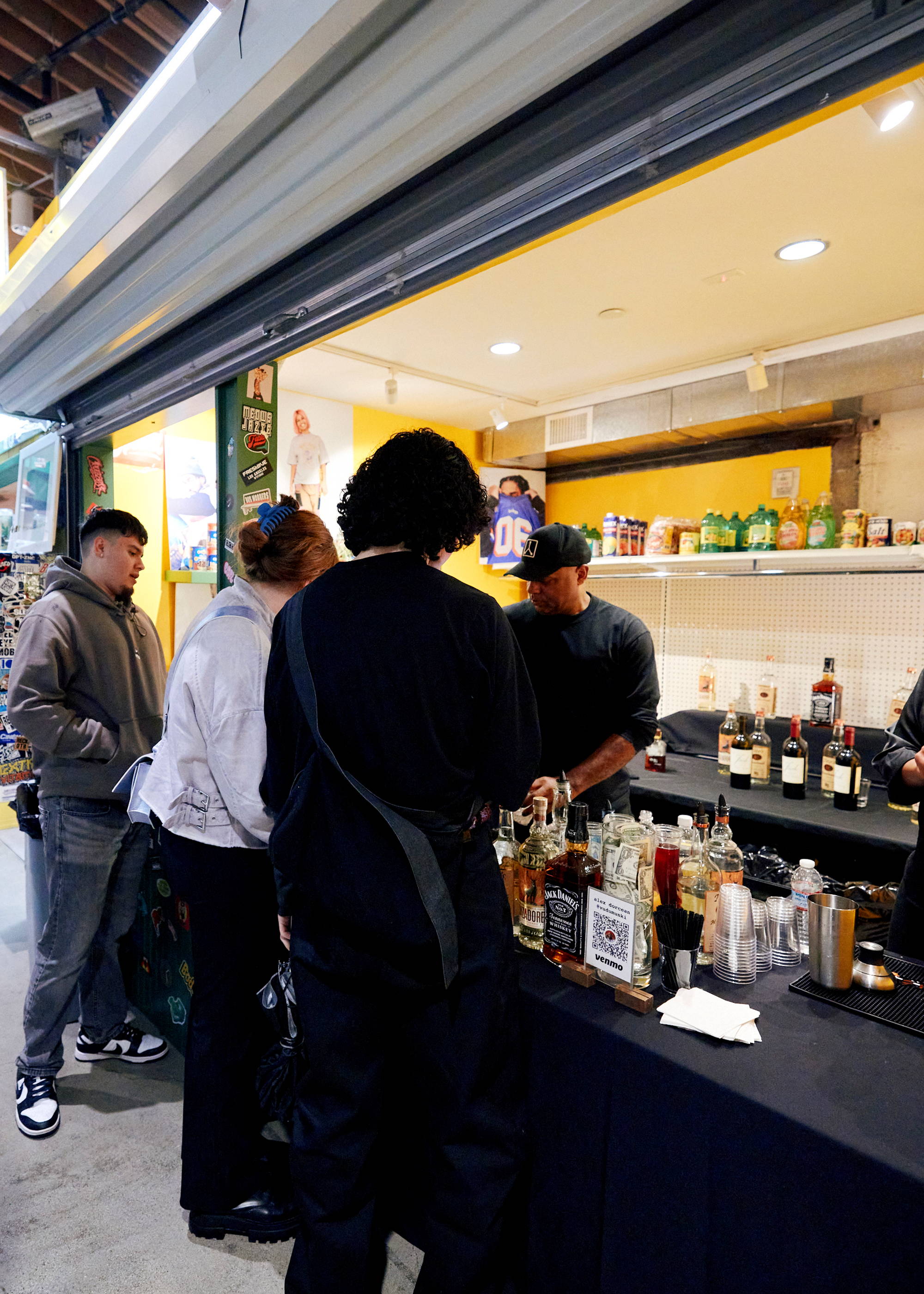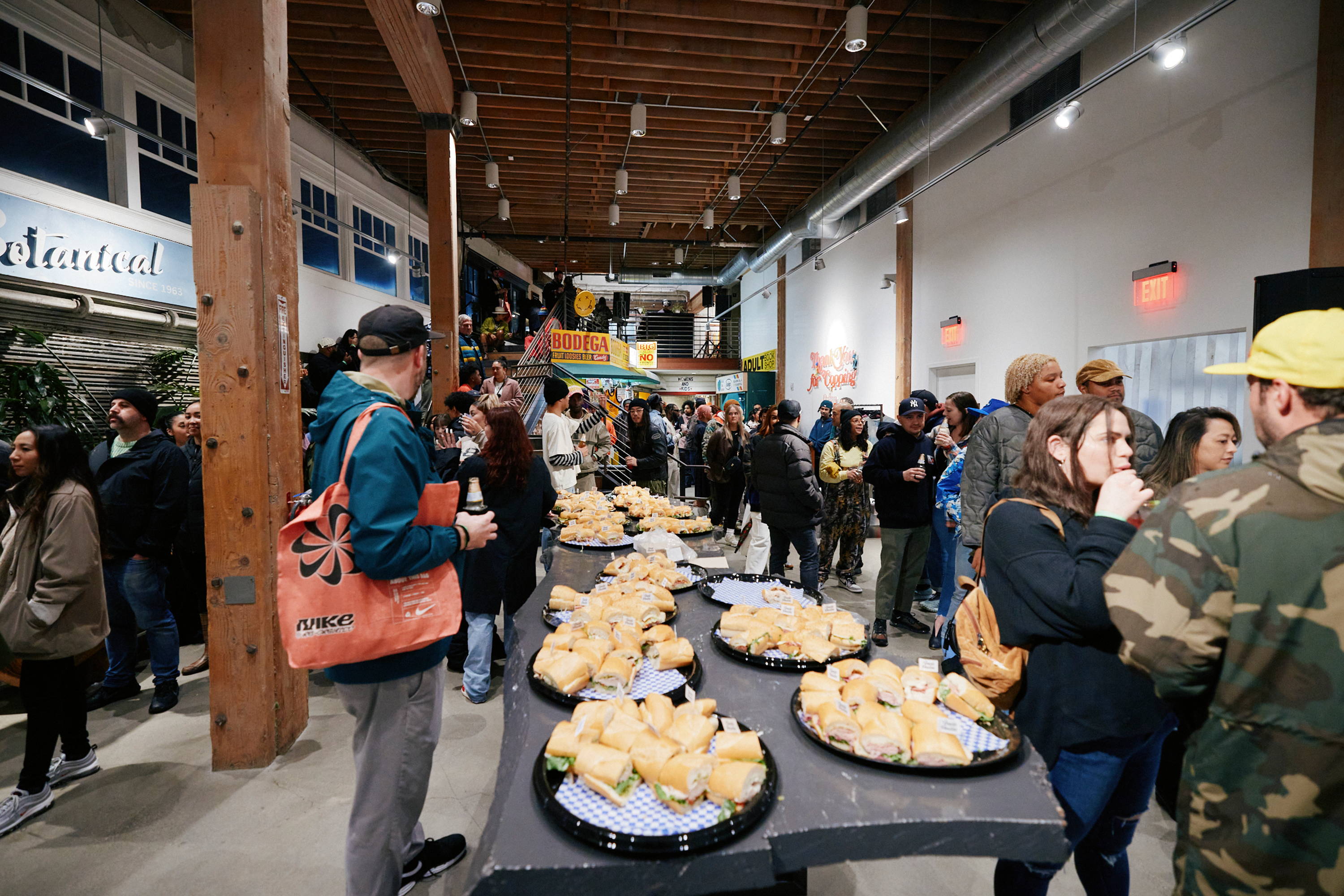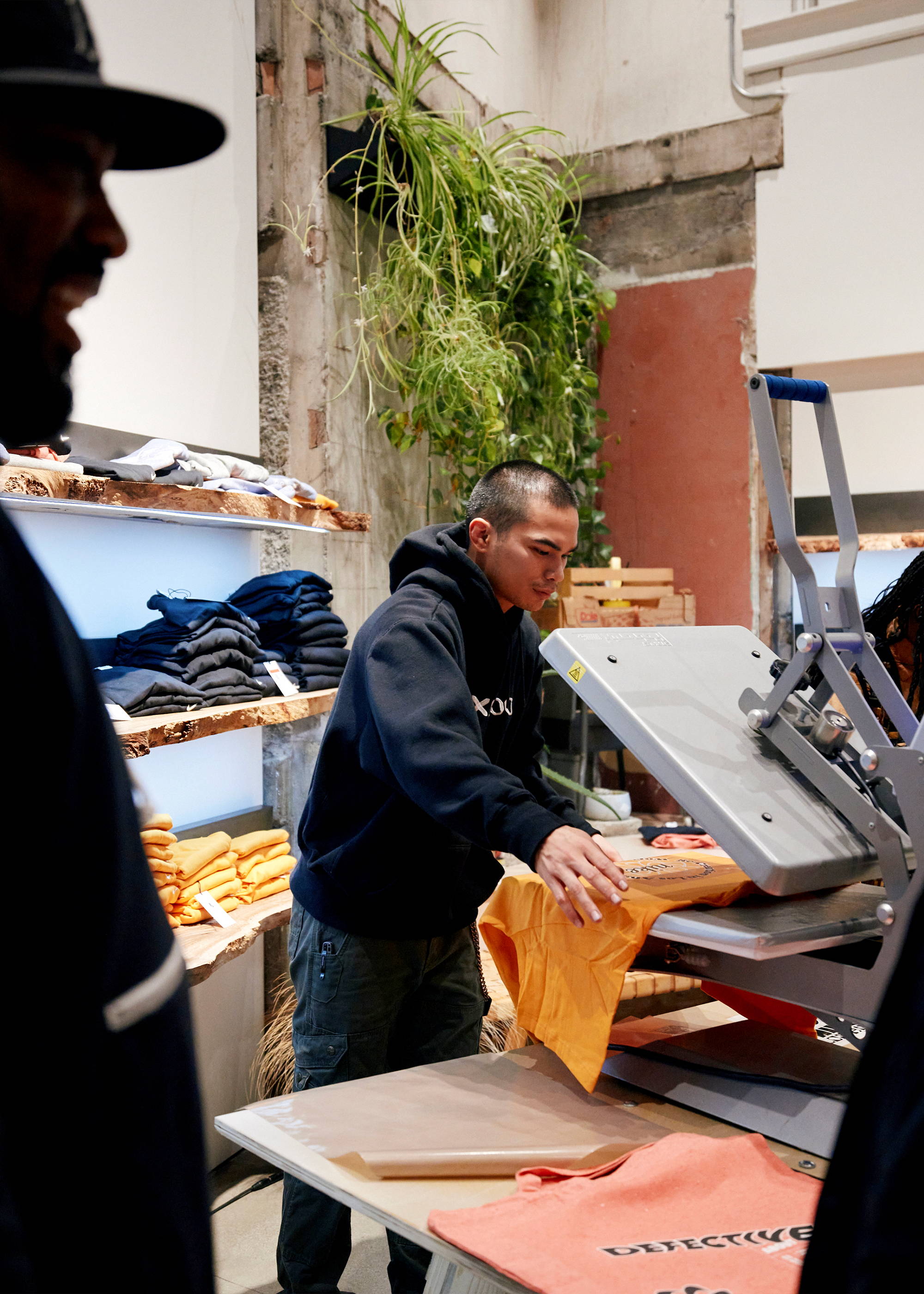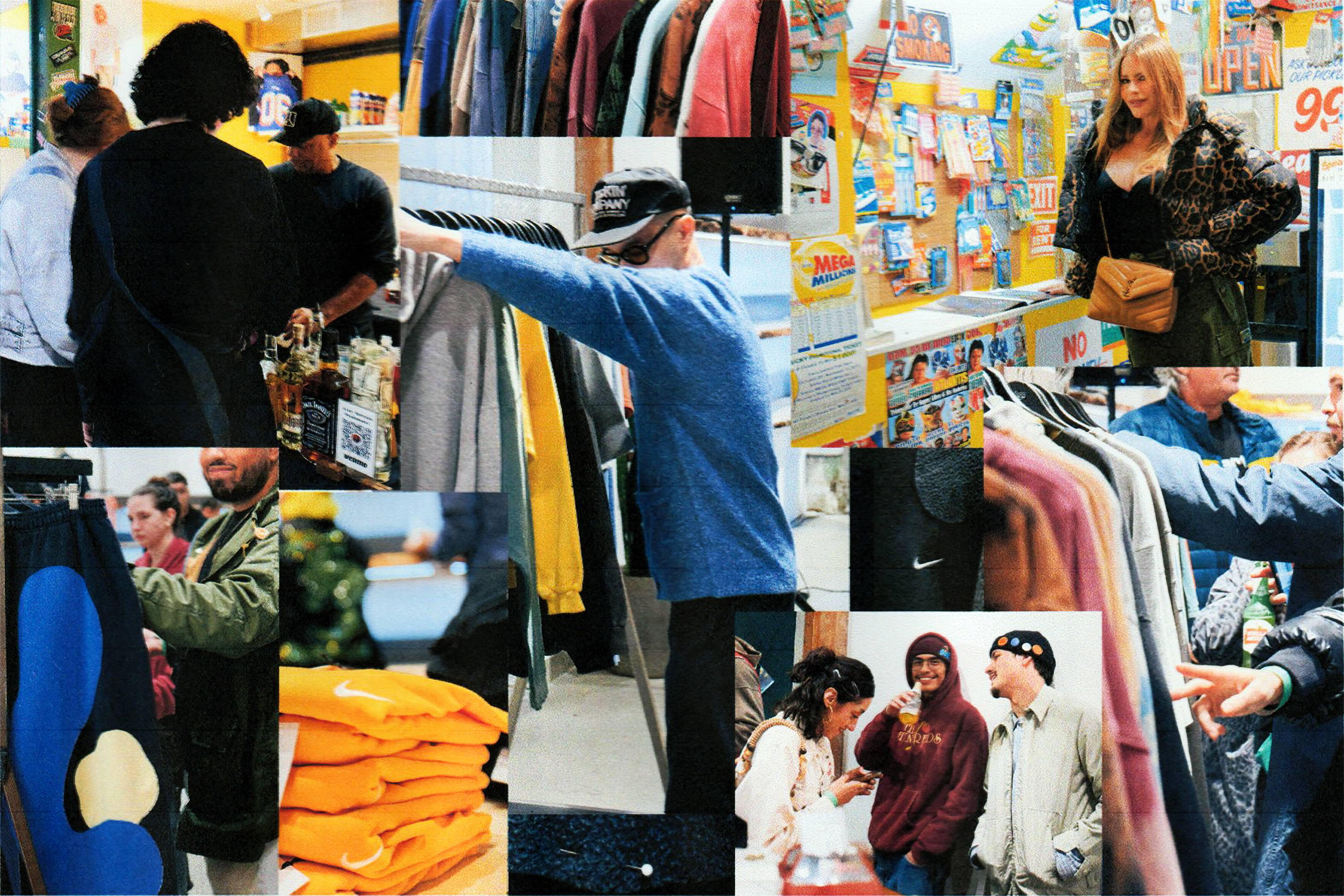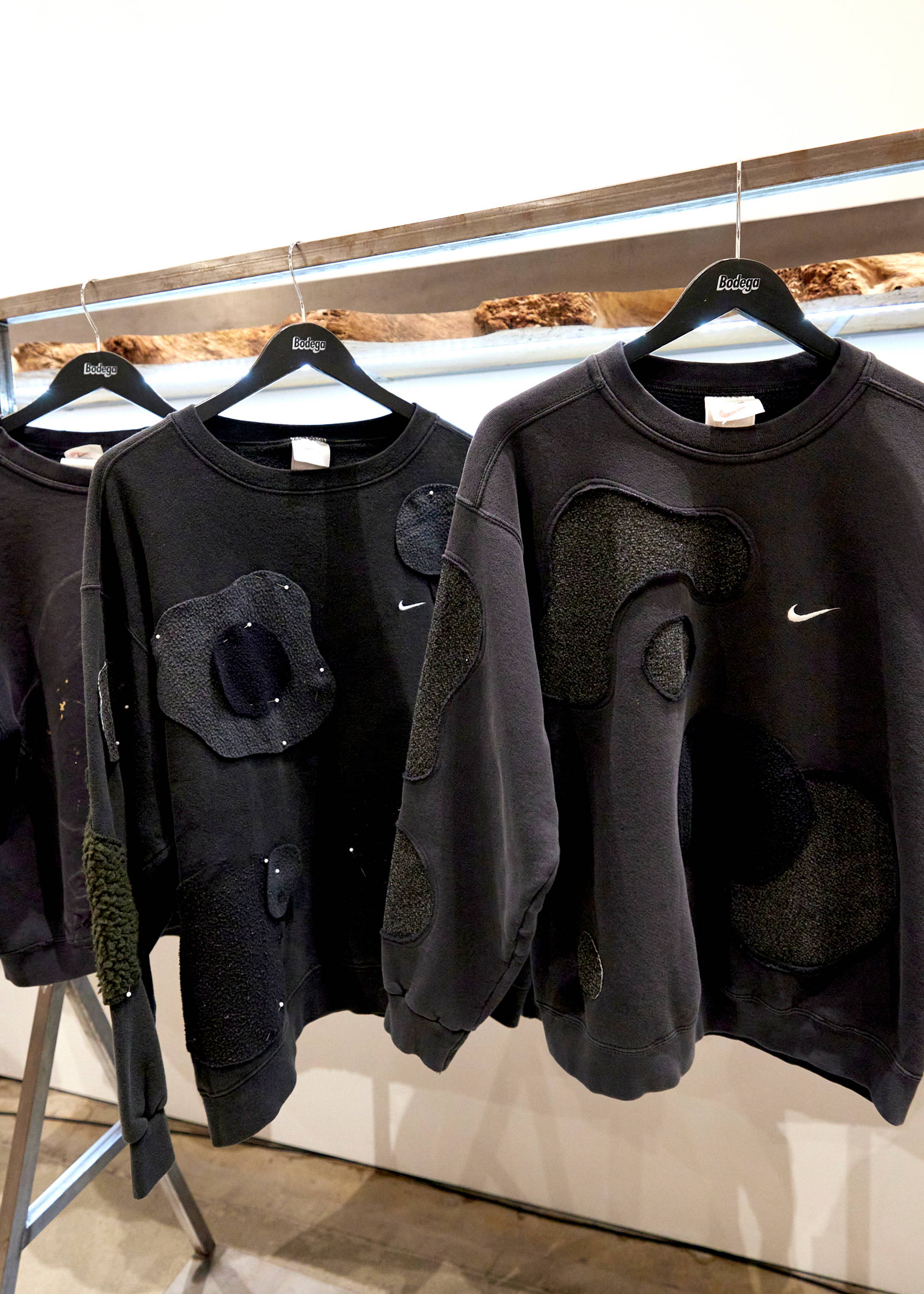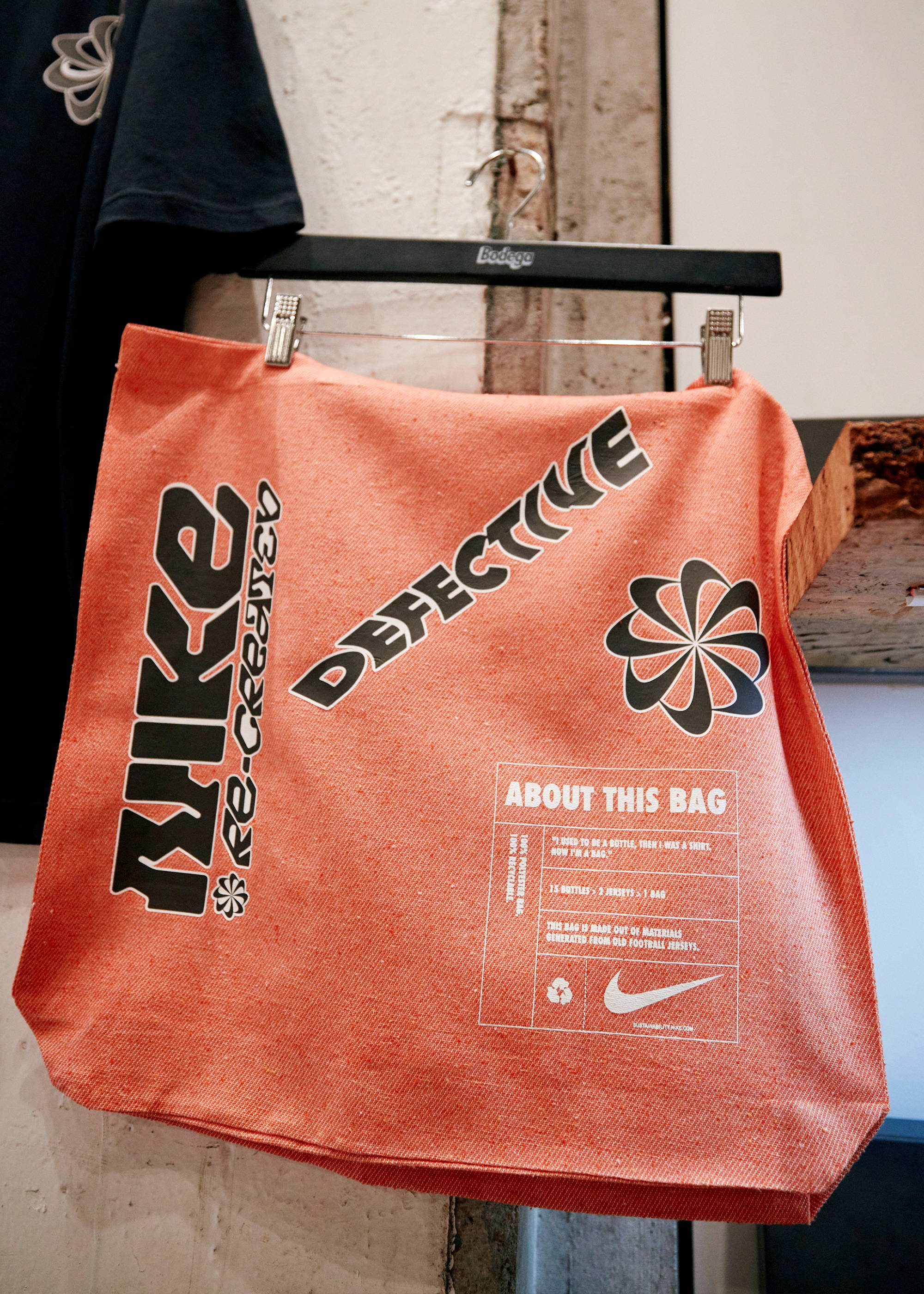 Thanks to everyone who made it out on Saturday, shopped the collection early, and came by the next day for the official release, we couldn't have been happier with the rollout. And thanks to the Nike side for including us in what we hope will be a new way forward in the clothing industry - one that pairs sustainability and creativity with individuality.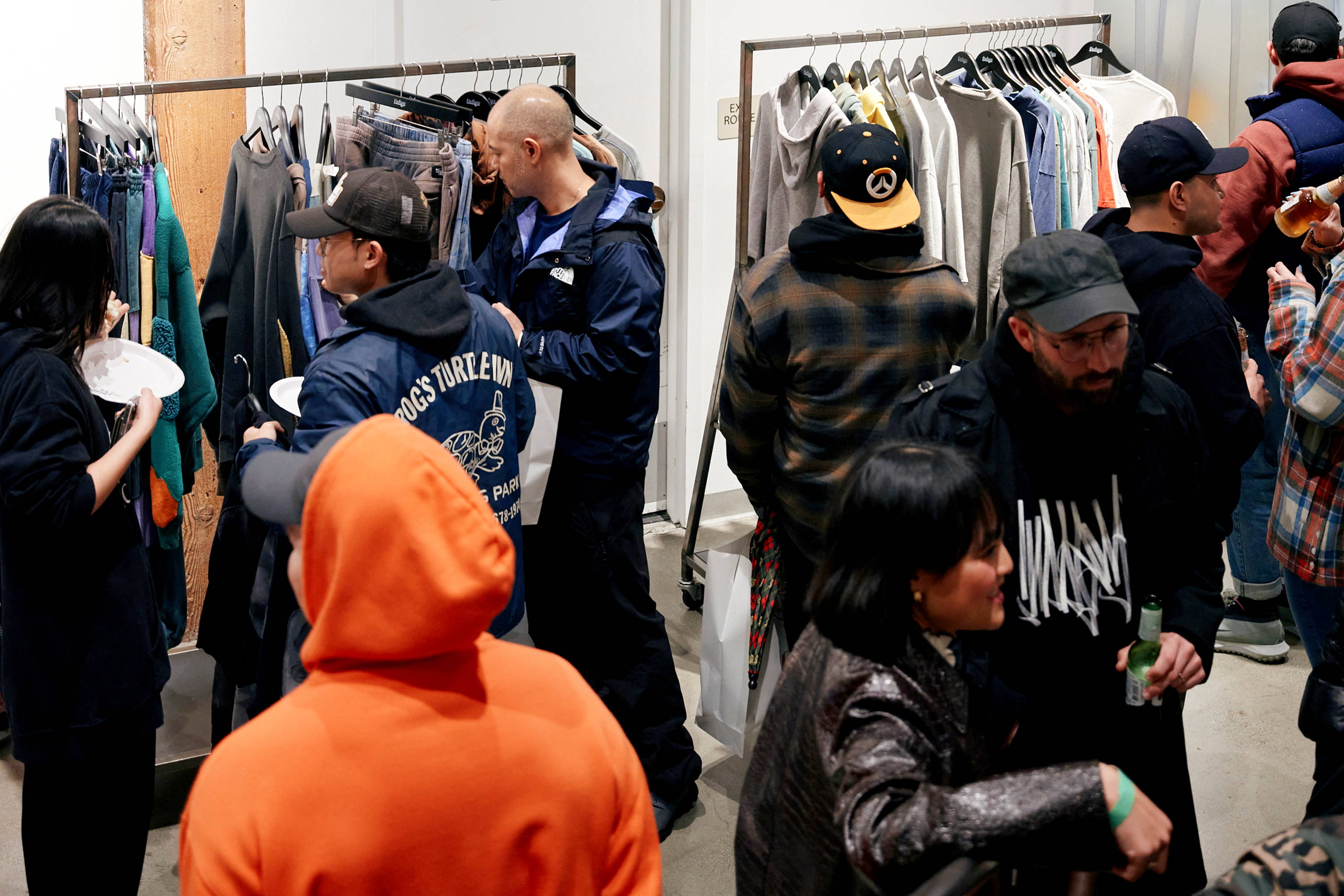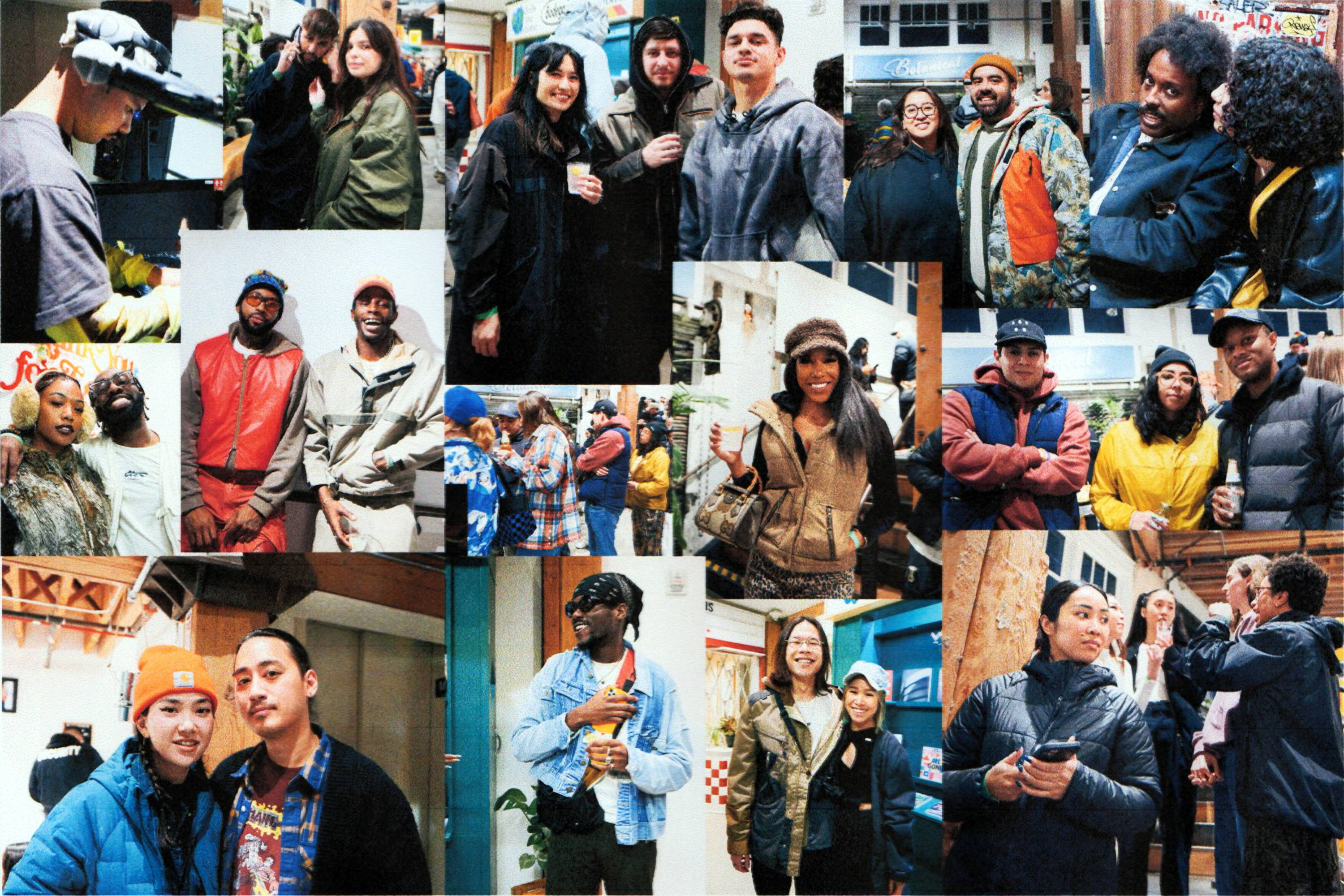 Photography: Angella Choe