How you go out of your way to customize your clothing helps to tell the story of you.
With fast fashion and the mentality it creates leading to garments that truly fall apart before our eyes, the importance of articles of dress that wear in instead of wearing away is greater than ever. Beyond serving as functional clothing, what you choose to wear represents your habits, routines, daily life, and responses to your environment. Ultimately these essential pieces leave an impression or timestamp of who you were/are, at a certain time.
But beyond the day to day inevitable situations, whether you're looking to express individuality and separate yourself from the crowd or experiment with ideas that have never been tried before, how you go out of your way to customize your clothing helps to tell the story of you.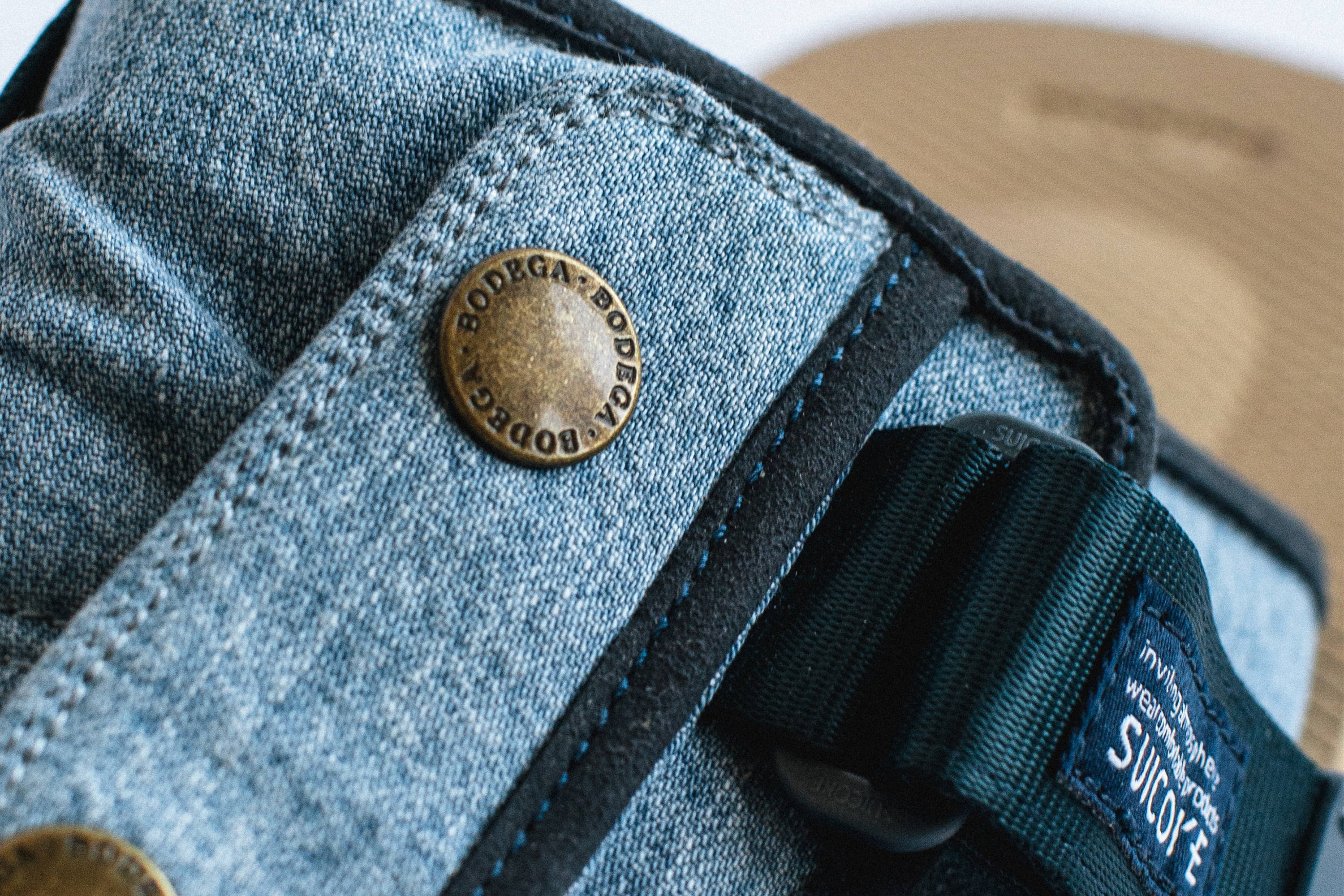 And no material lends itself to the importance of personal narrative like denim. From its workwear roots to its place in the counterculture, denim has gone through periods of unconscious and conscious customization in a way that's taken the world by storm. From the different shades of blues you can achieve by wearing a piece the same way, day in and day out to the actual warp and weft of the fabric that creates the perfect backdrop to highlight patches, embroidery, accessories, and other tweaks, denim is the ultimate canvas for wearable storytelling.
So when Bodega got together with Suicoke on a collaborative sandal, it was important that we explored options that celebrated the story of individuals and individuality in a way that was reflected in the sandal itself. In other words, something that would evolve alongside the wearer.
With the Suicoke X Bodega Kaw "One of One" we took the beloved silhouette from the sultan of sandals and Canadian tuxedo'd the upper creating a refreshingly unexpected balance between rugged and casual. With this move, not only is the Kaw an accessible footwear option meant to be thrown on, the introduction of denim is an invitation to push these sandals to the limit and customize them your way – a desire often left out of the sandals conversation, let alone casual footwear in general.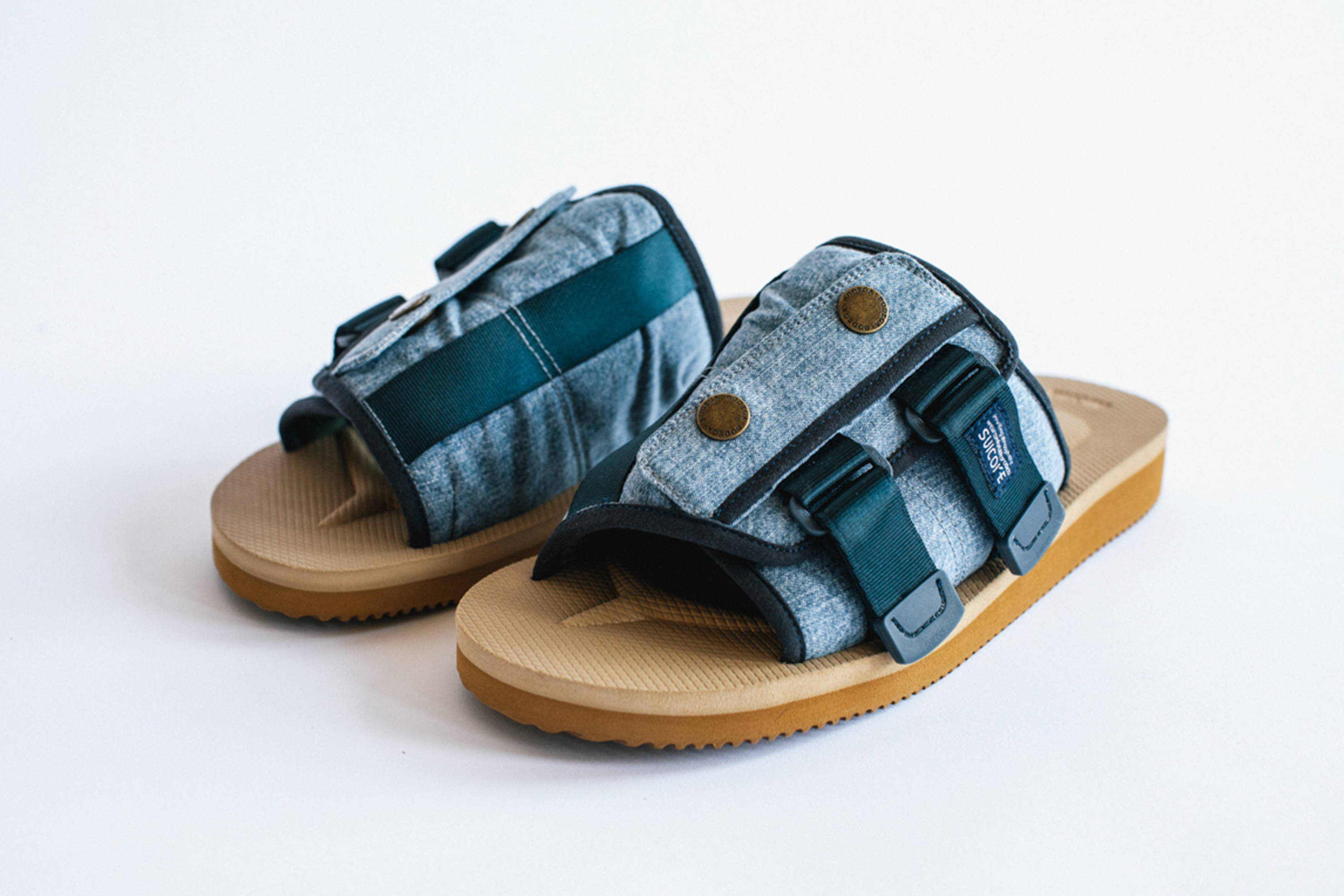 To give us an idea of what's possible with the Bodega Kaw while putting our marketing where our mouth is, you know we had to give some pairs out to friends & family, and ask them to personalize the sandals to reflect their lives, interests, and aesthetics.
Adrienne, a textile artist part of Textile General Store chose to cover the upper in decorative Sashiko style stitching and a showcase of wool knit weaves, expressing her love of repairs, sewing, and texture. Tim, the designer behind u*b*U* online went the button route draping his pair in a smattering of ornate buttons and long thread tails which perfectly displays his eye for eye popping design. Julia is a professional artist who saw the design as an actual canvas and painted the upper and outsole in her distinctive color-charged abstract style while actually housing a few painting essentials like brushes and a tube of paint between the straps. Dan of Holy Grail Vintage and Fragile State Market let his vintage roots shine through with an assortment of vintage pins proudly displayed and a distressed treatment which gives some insight into the potential aging of the sandals.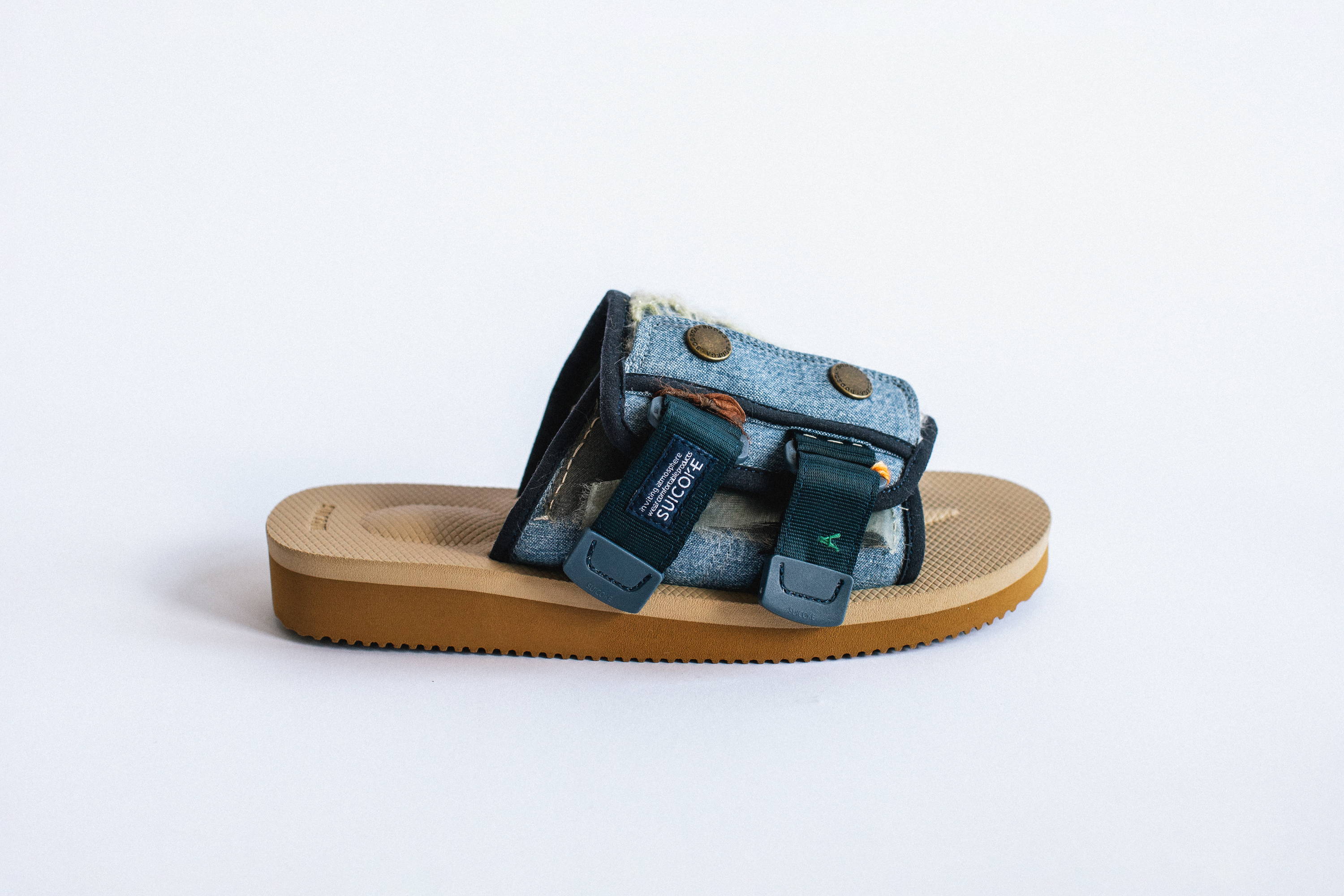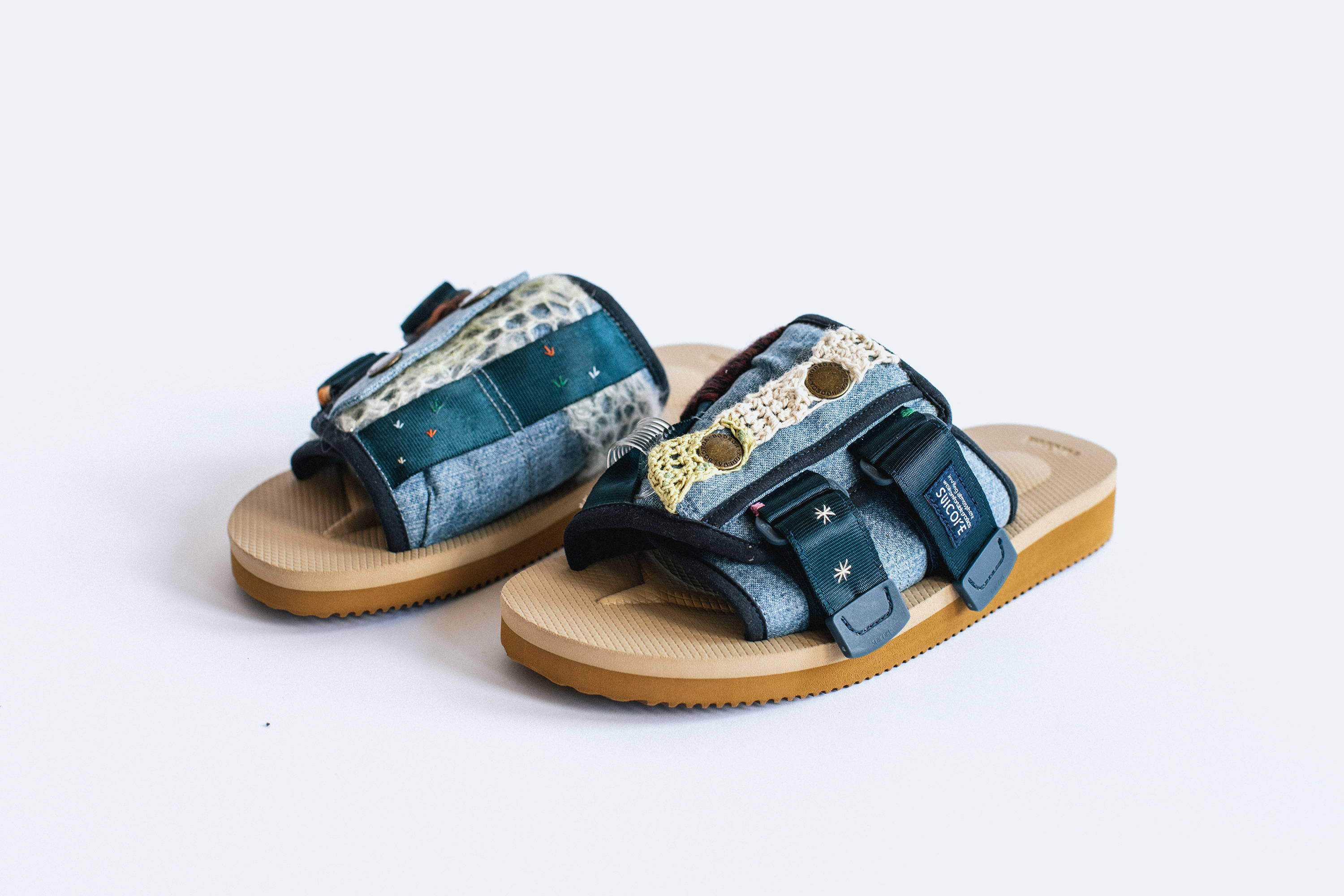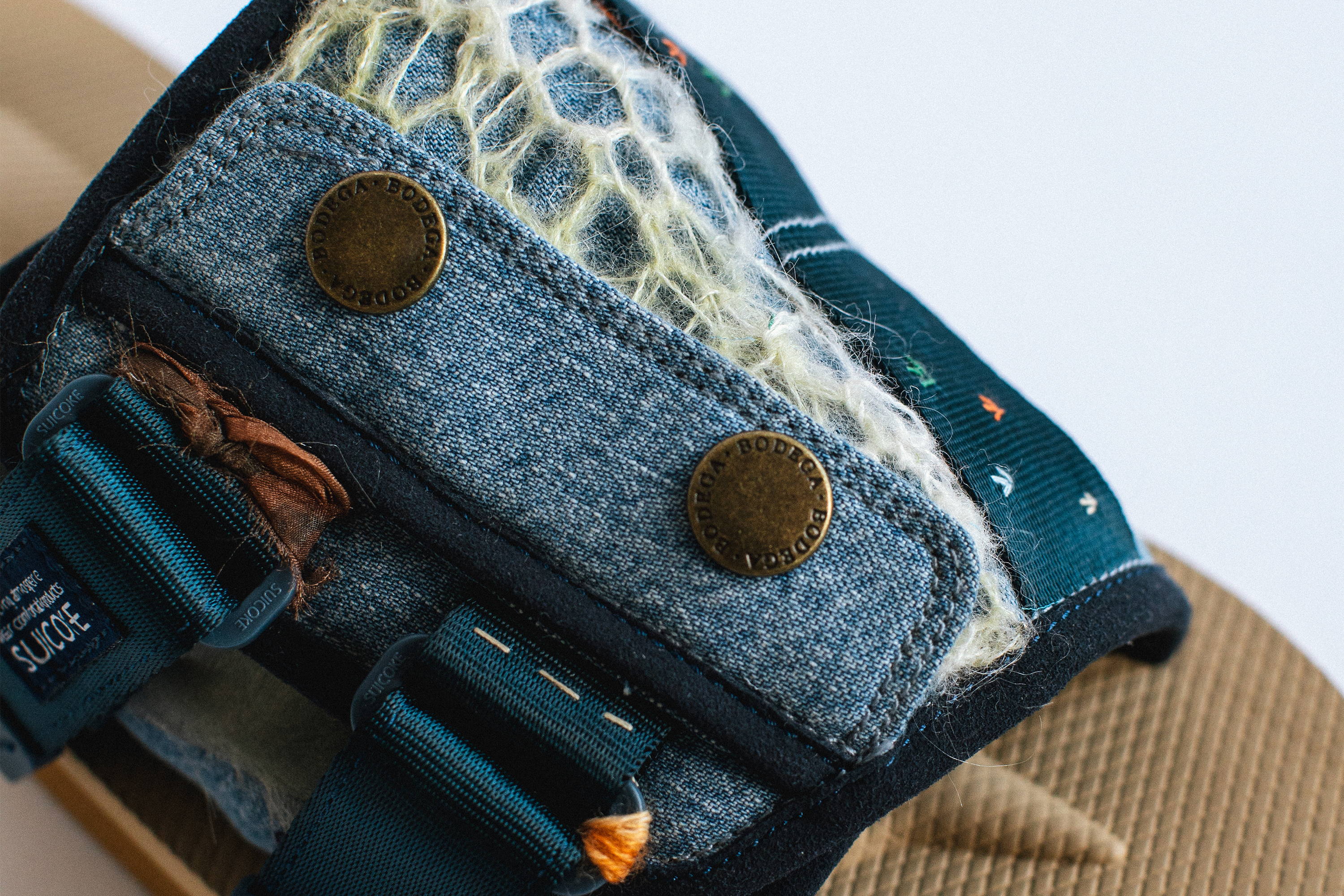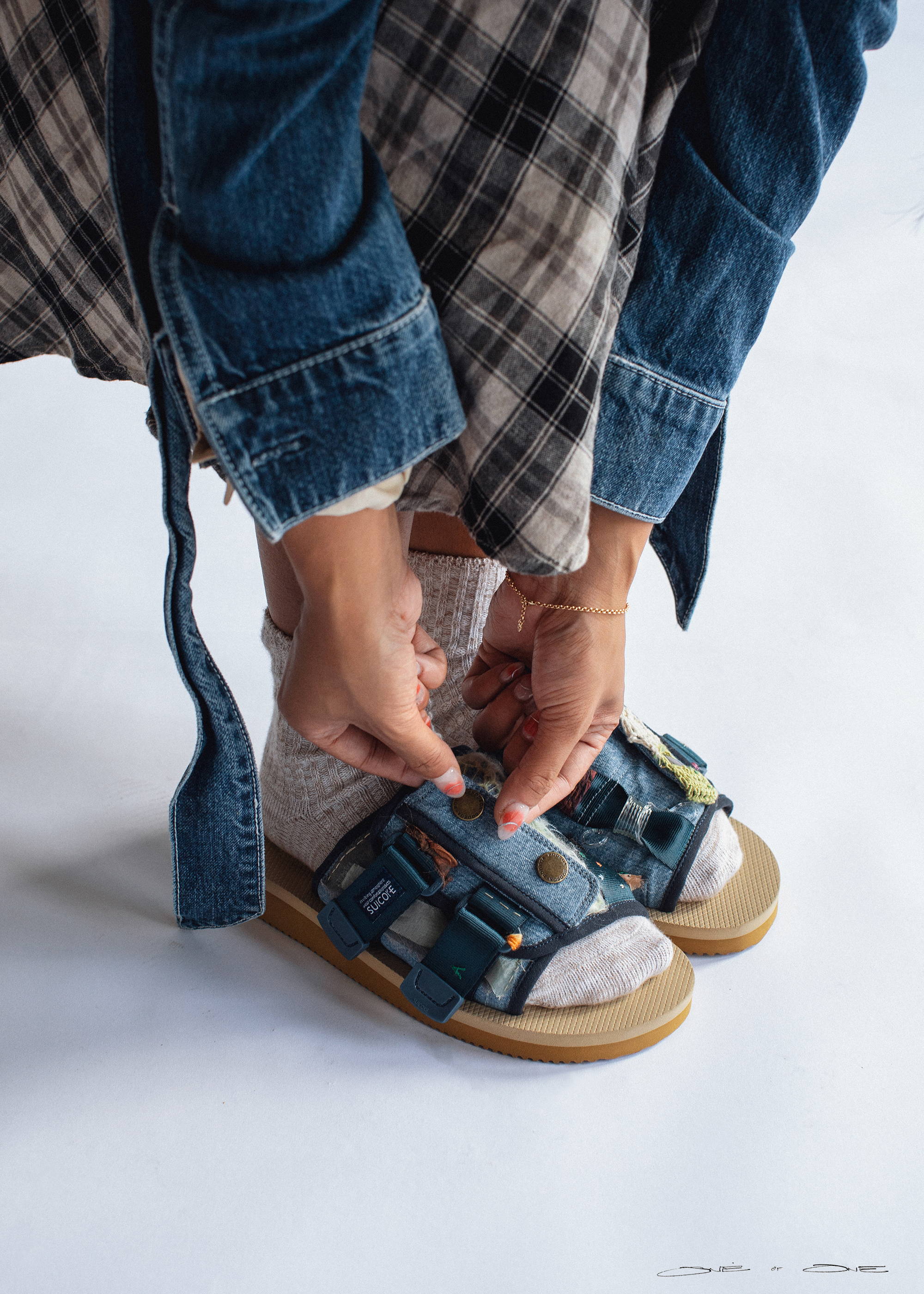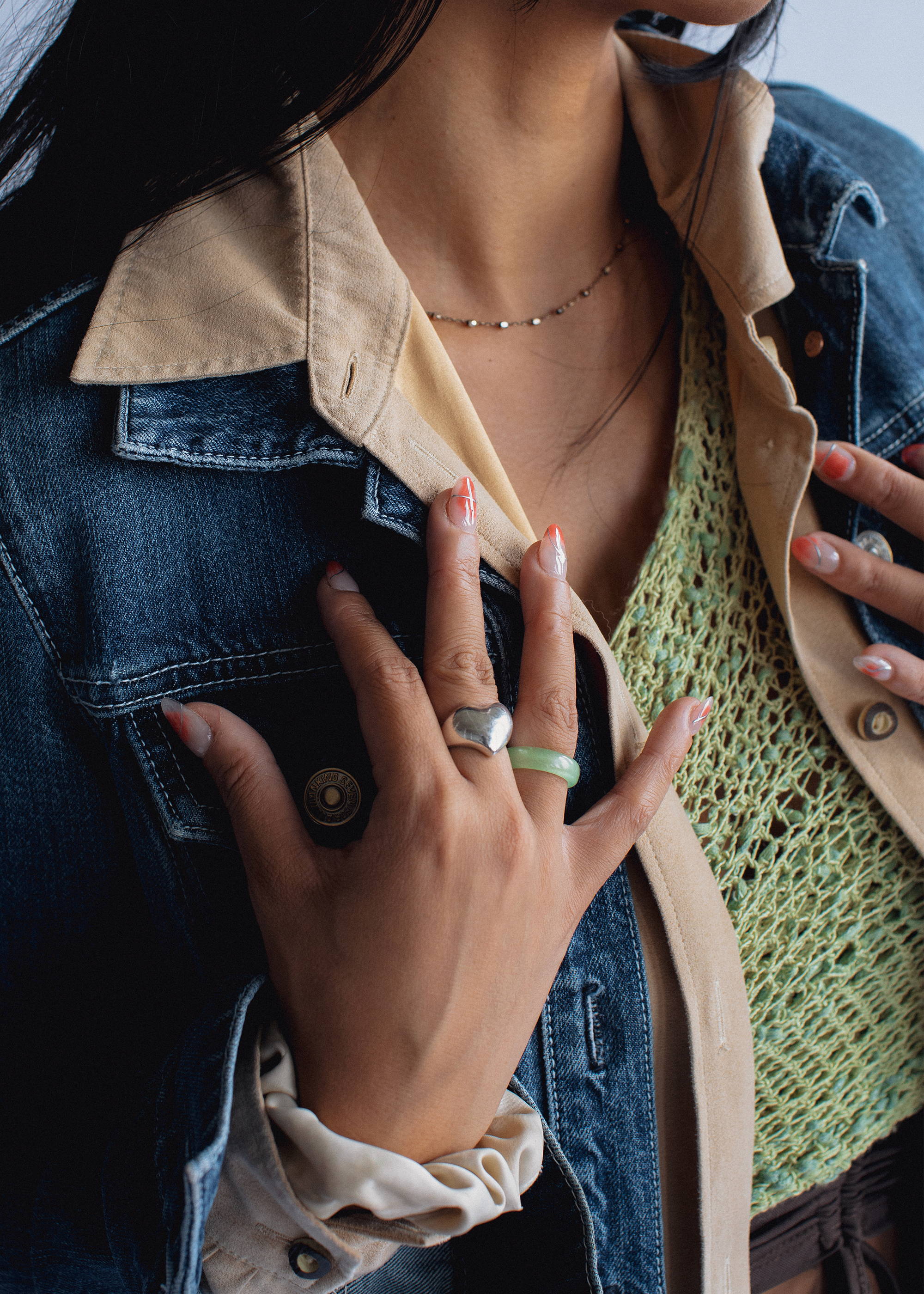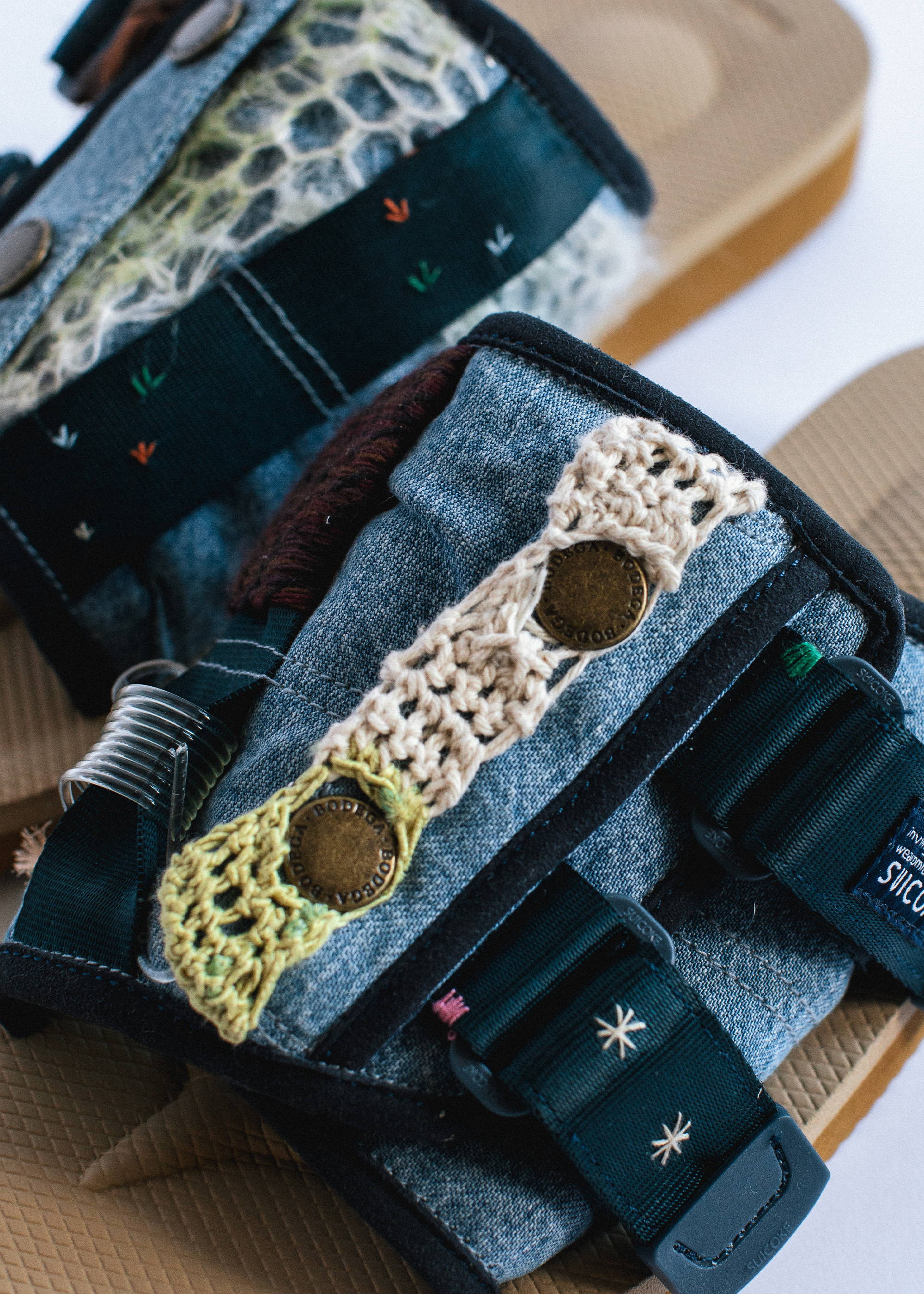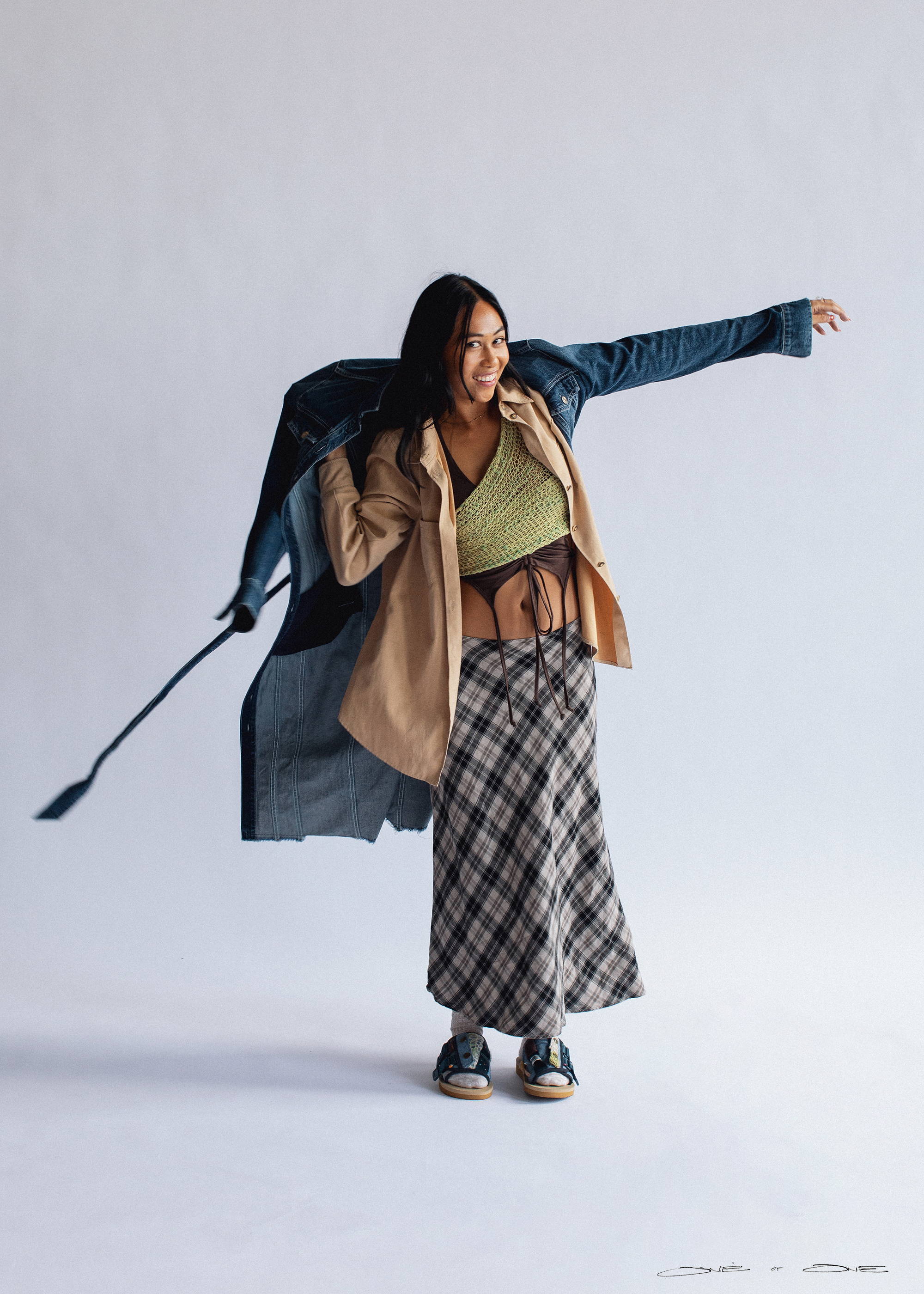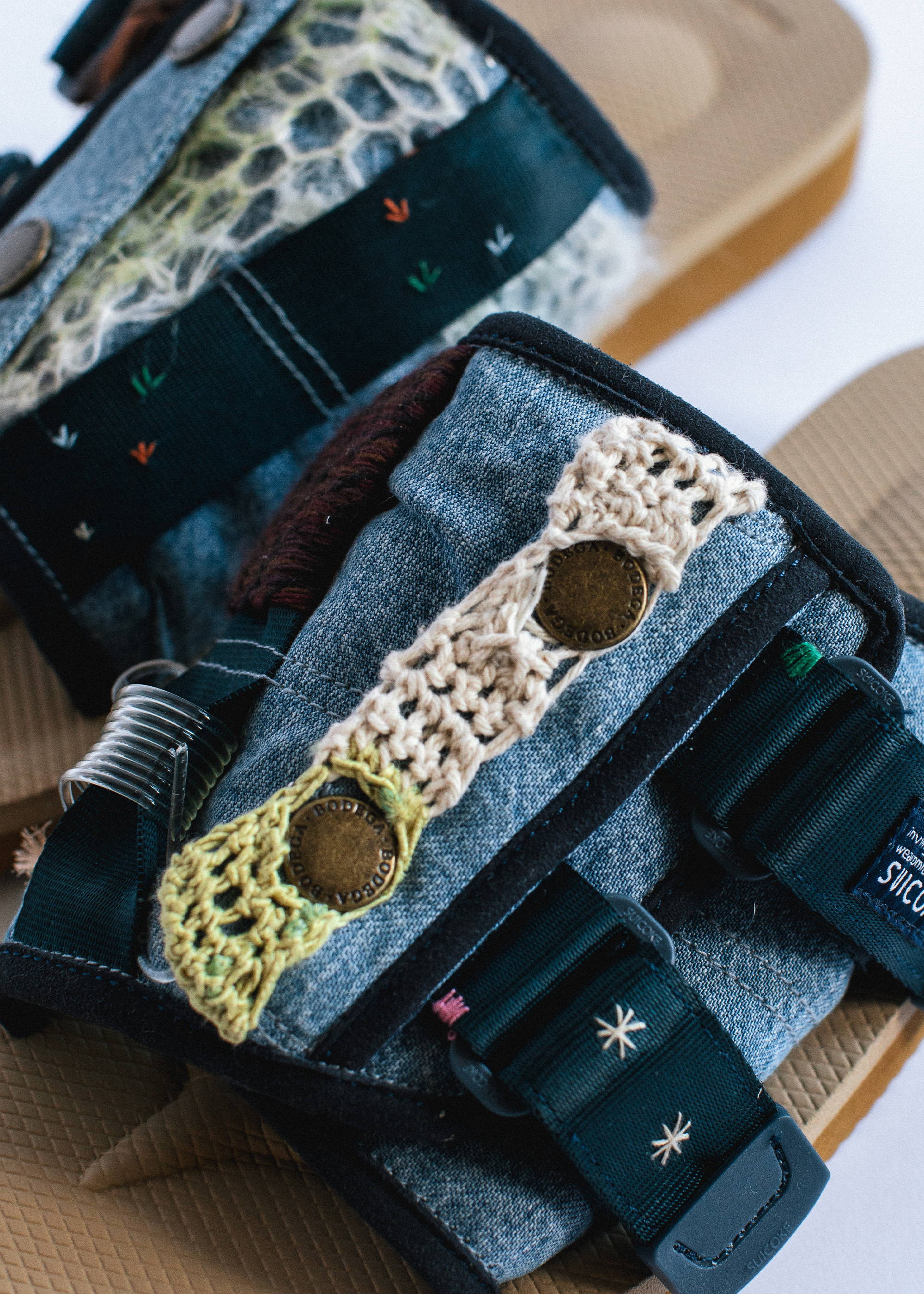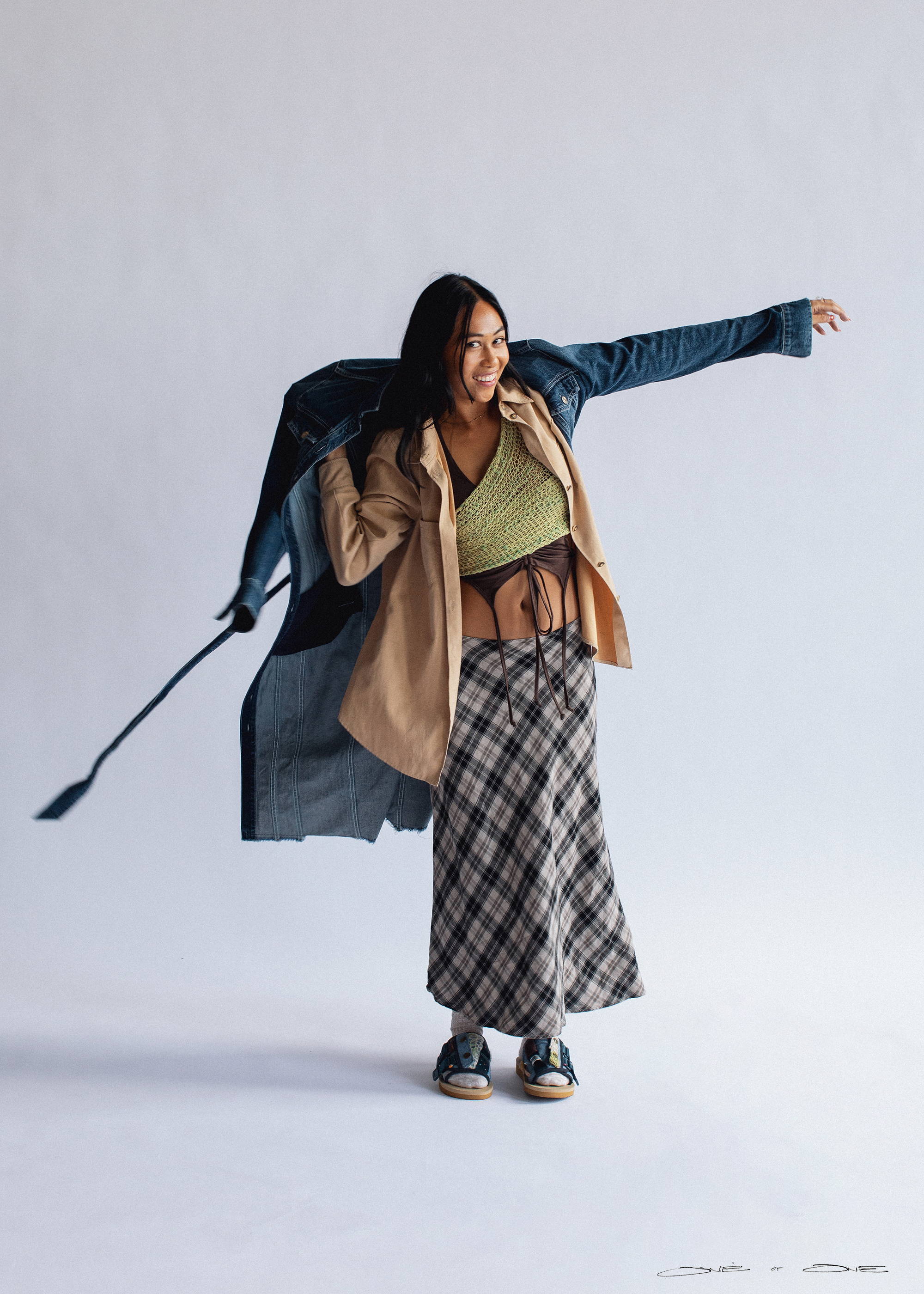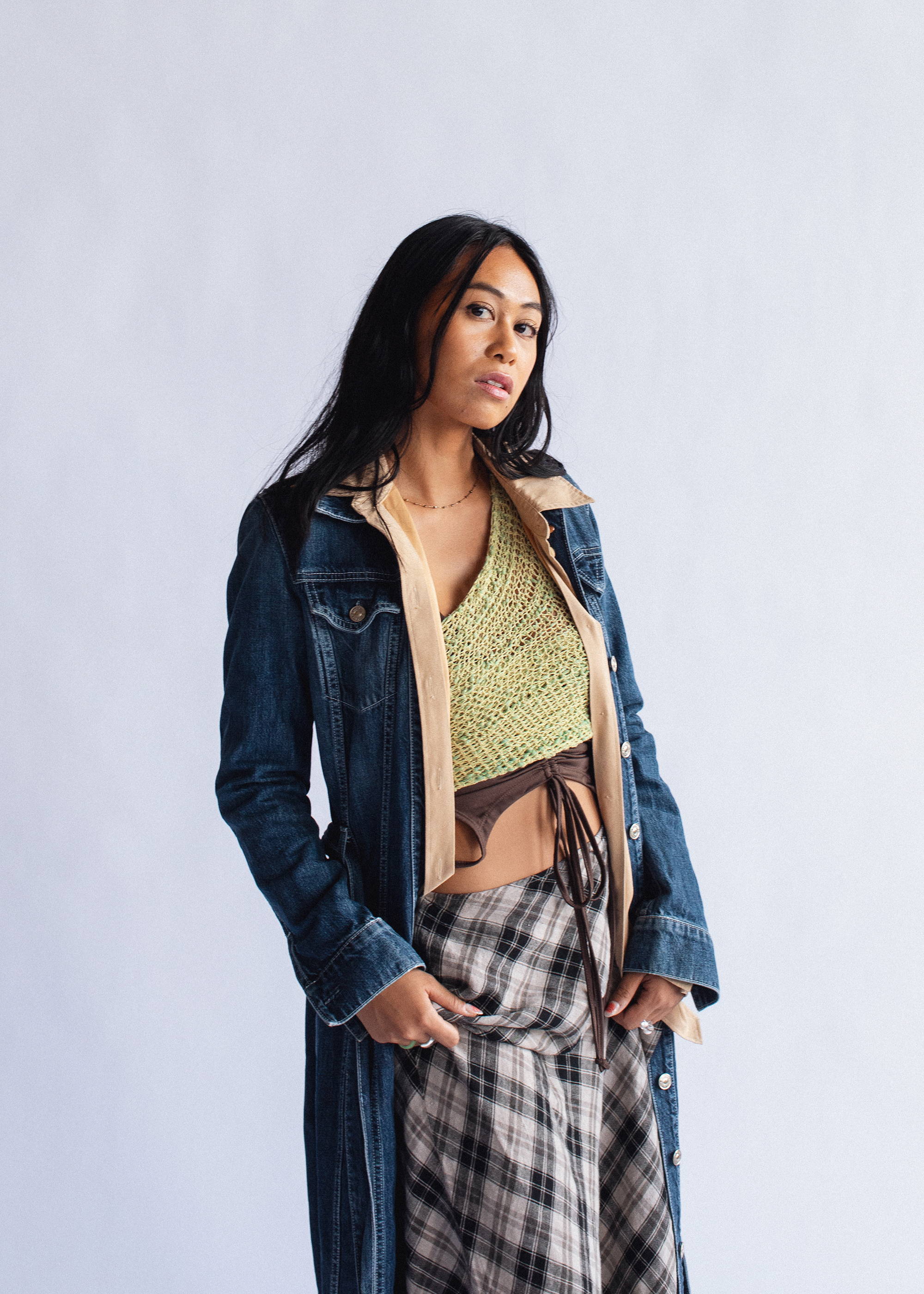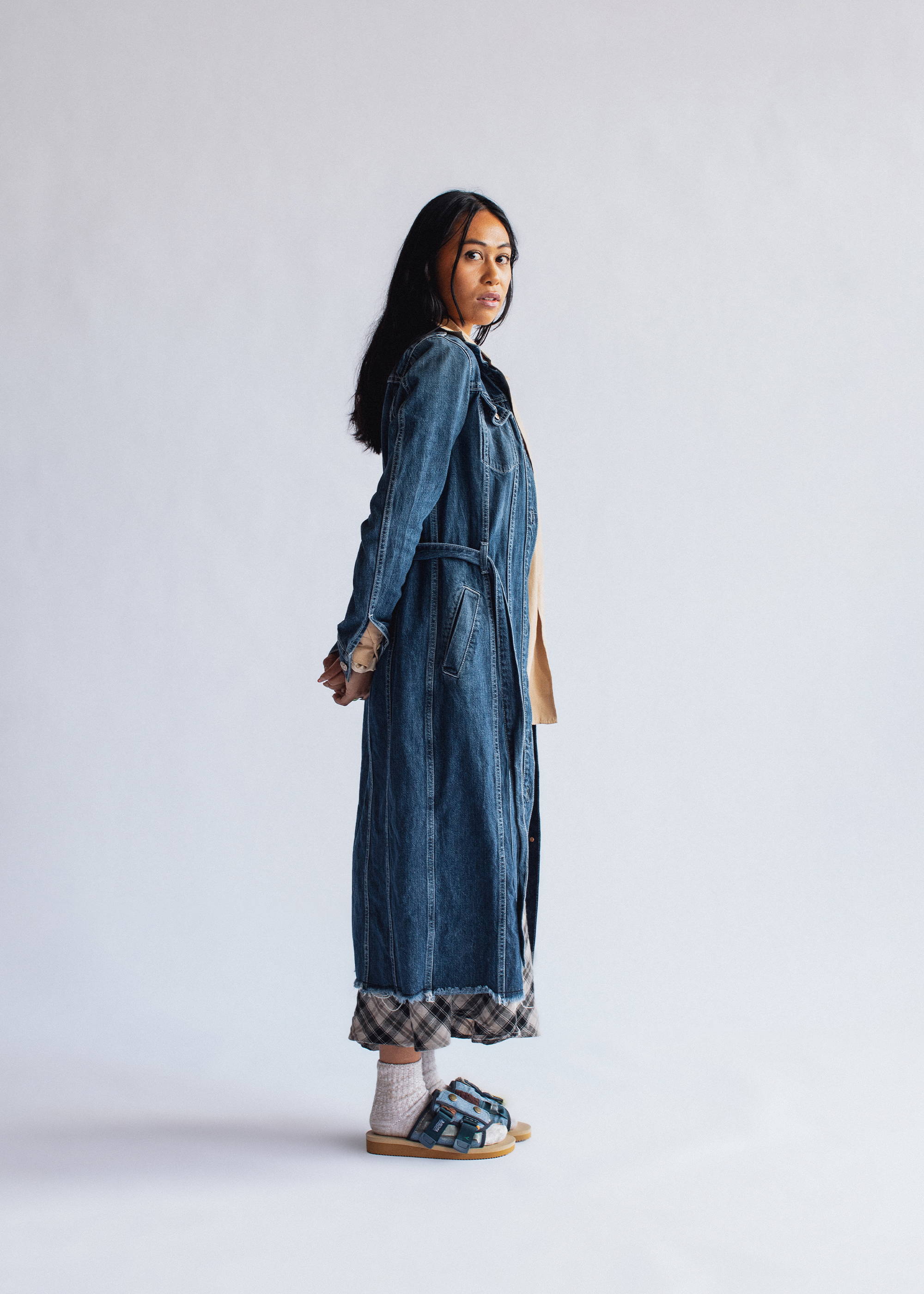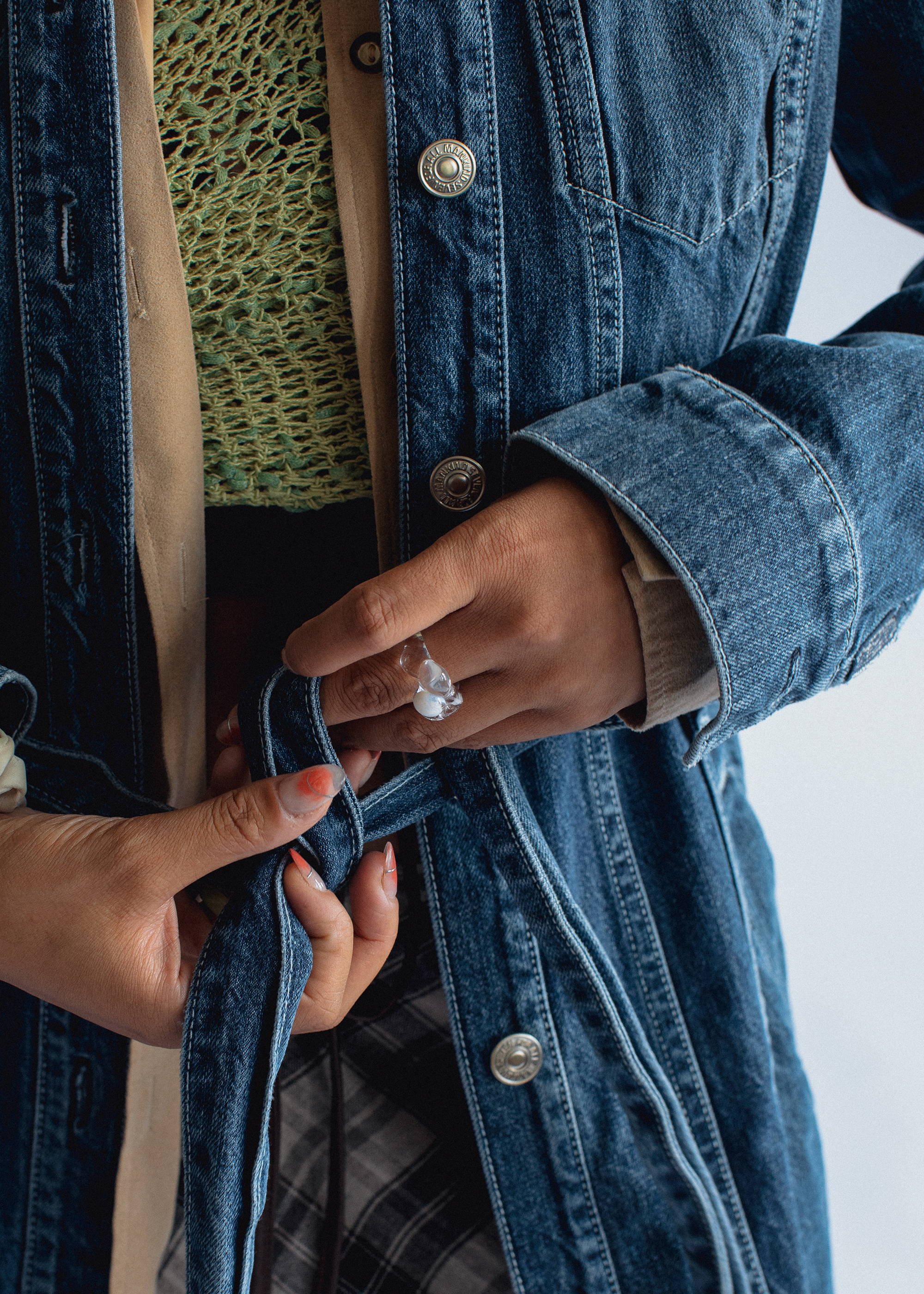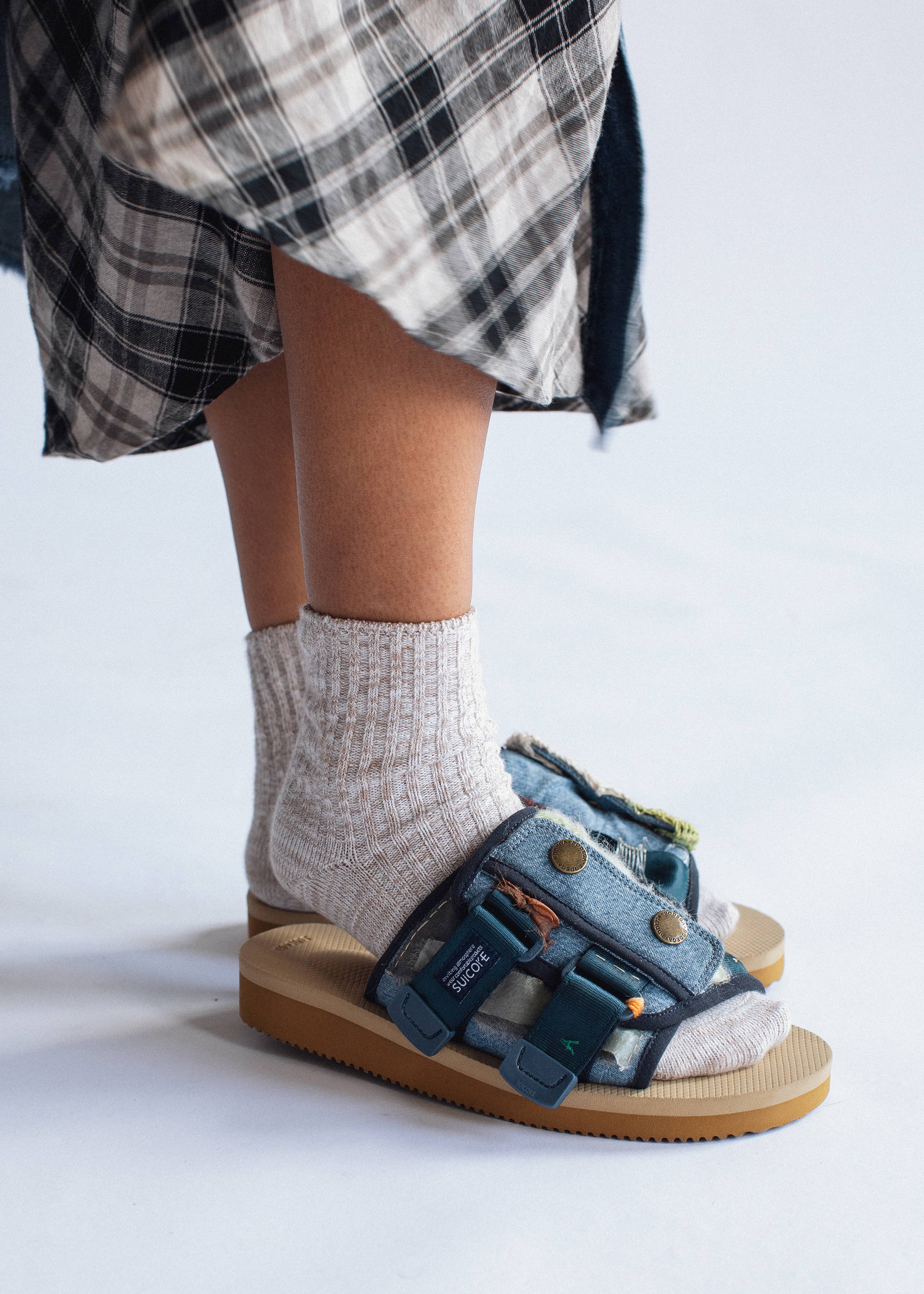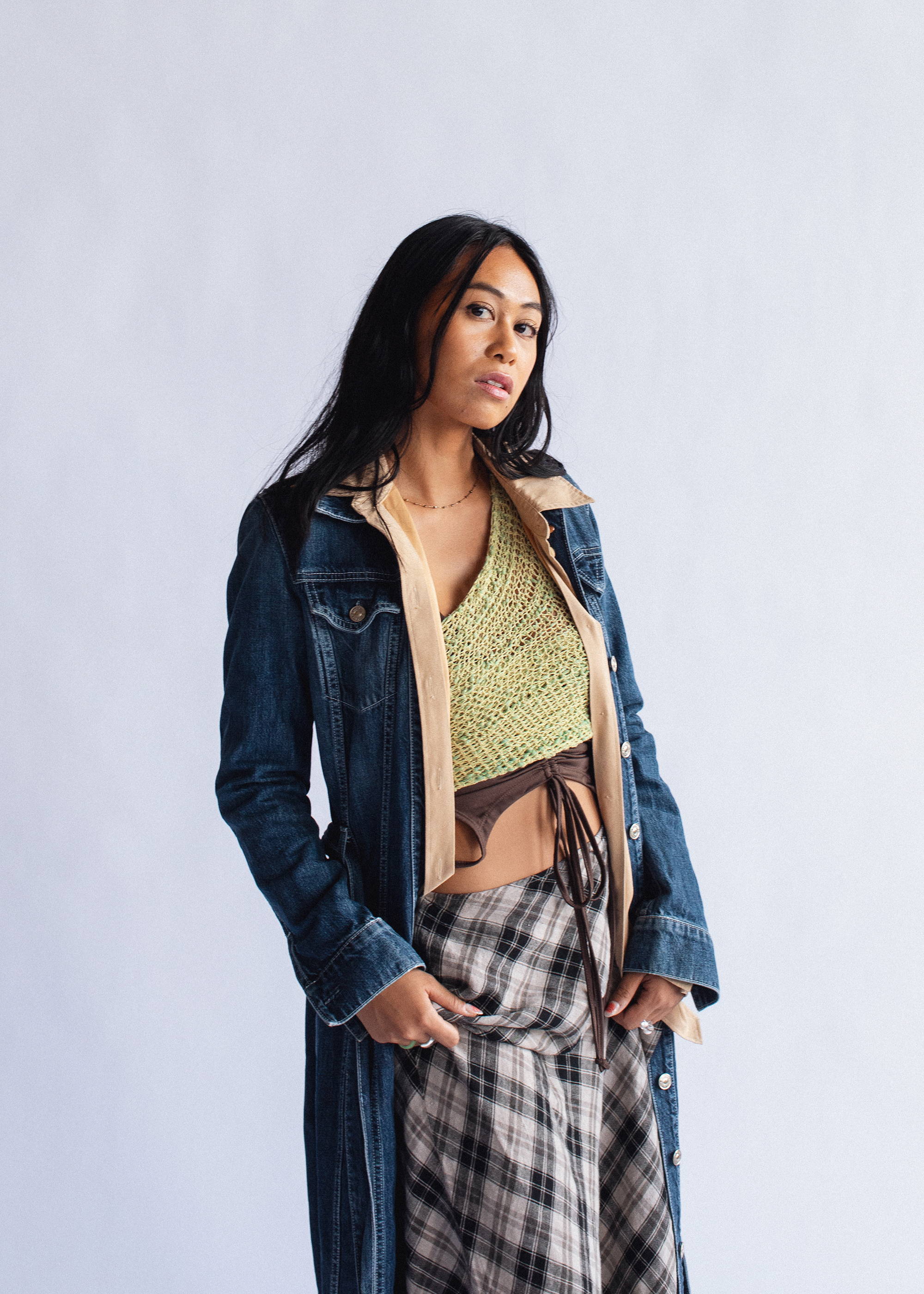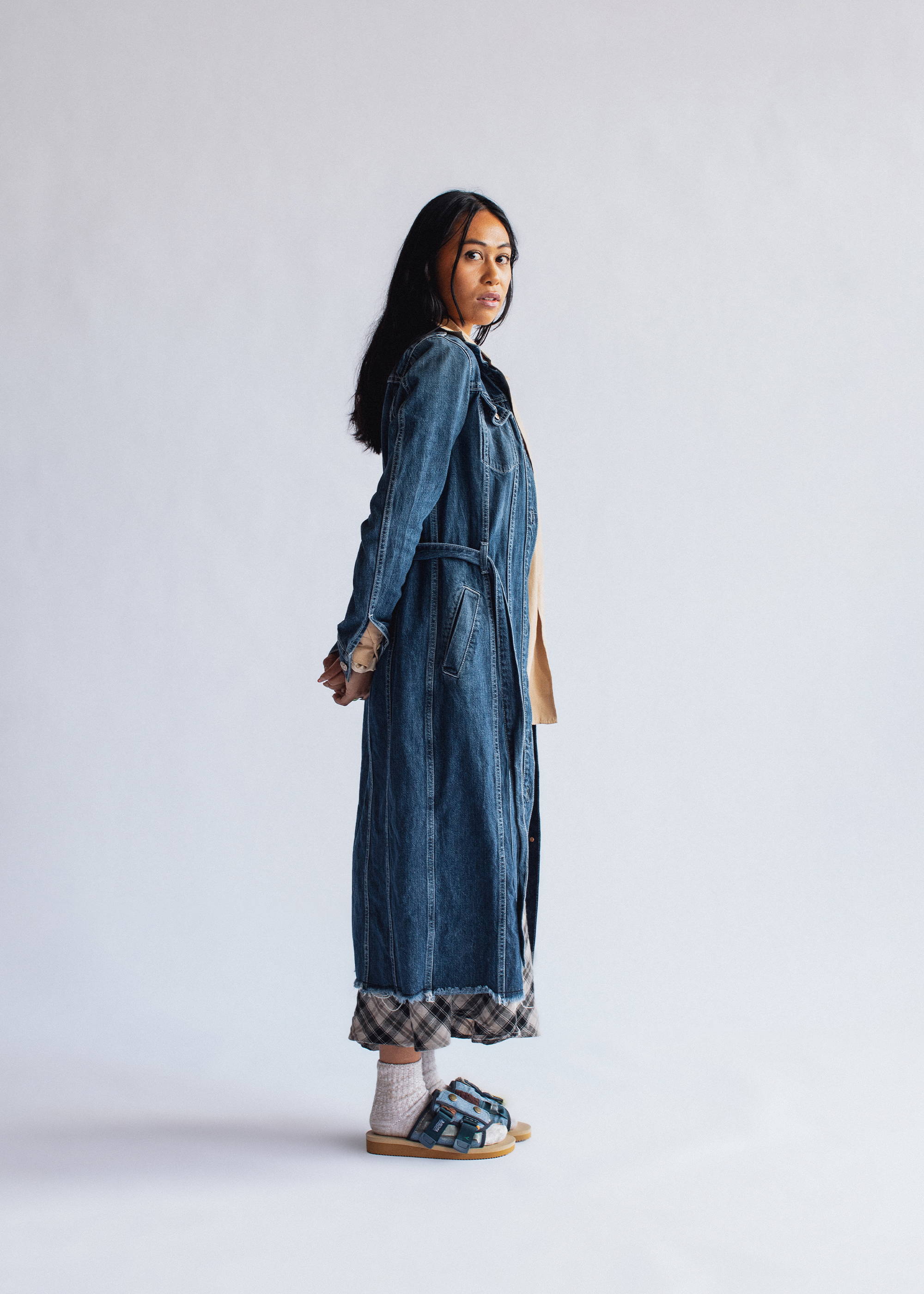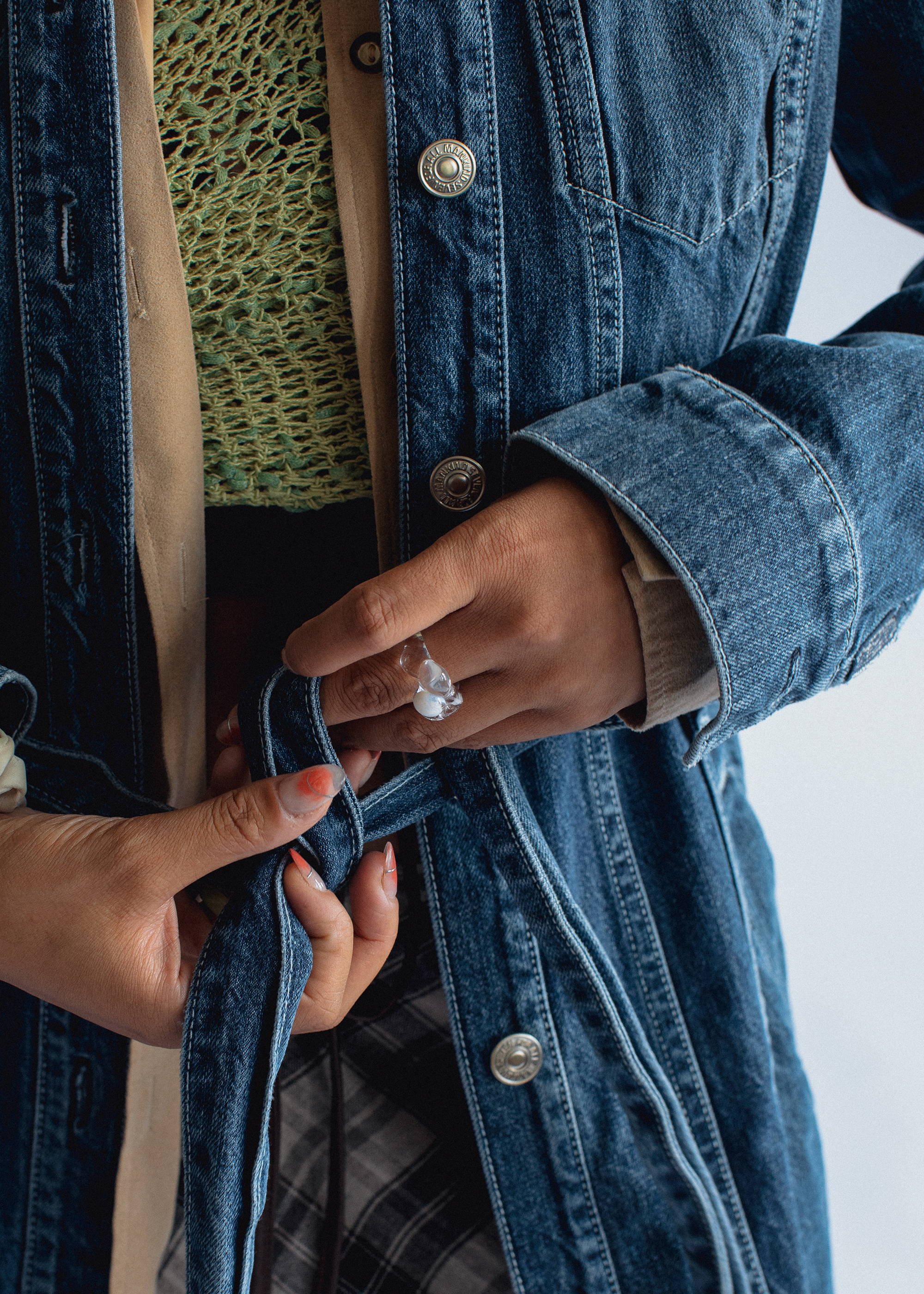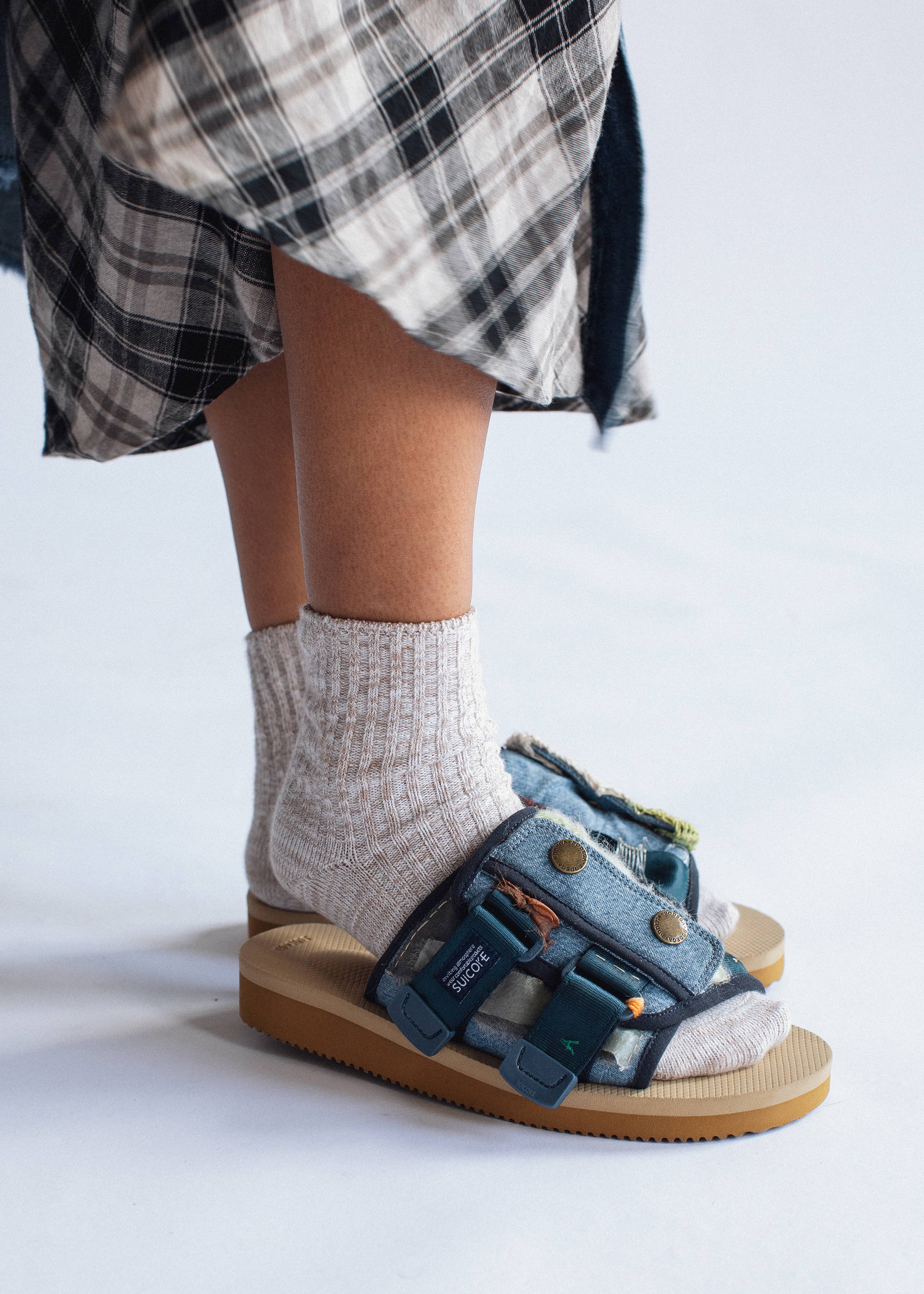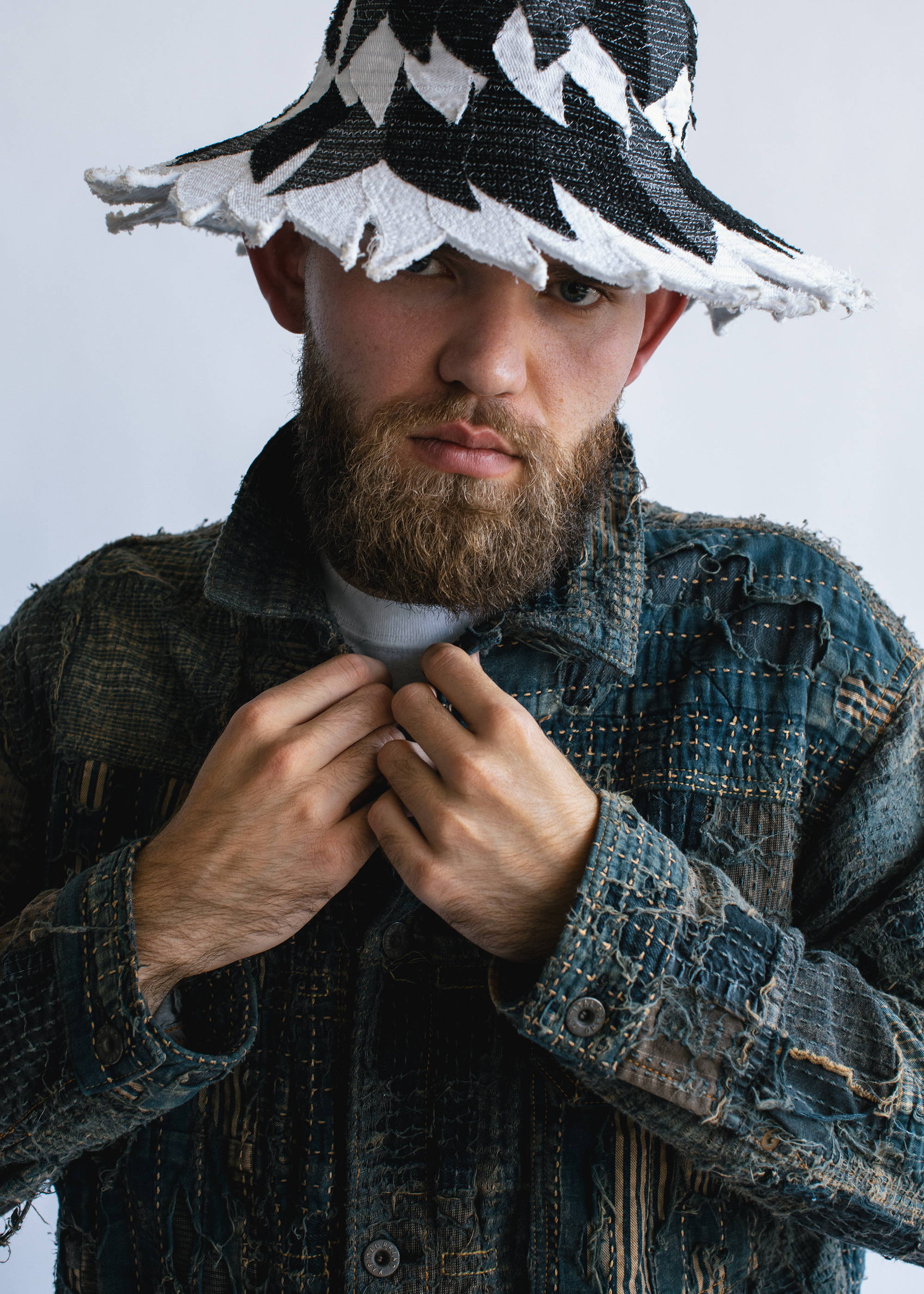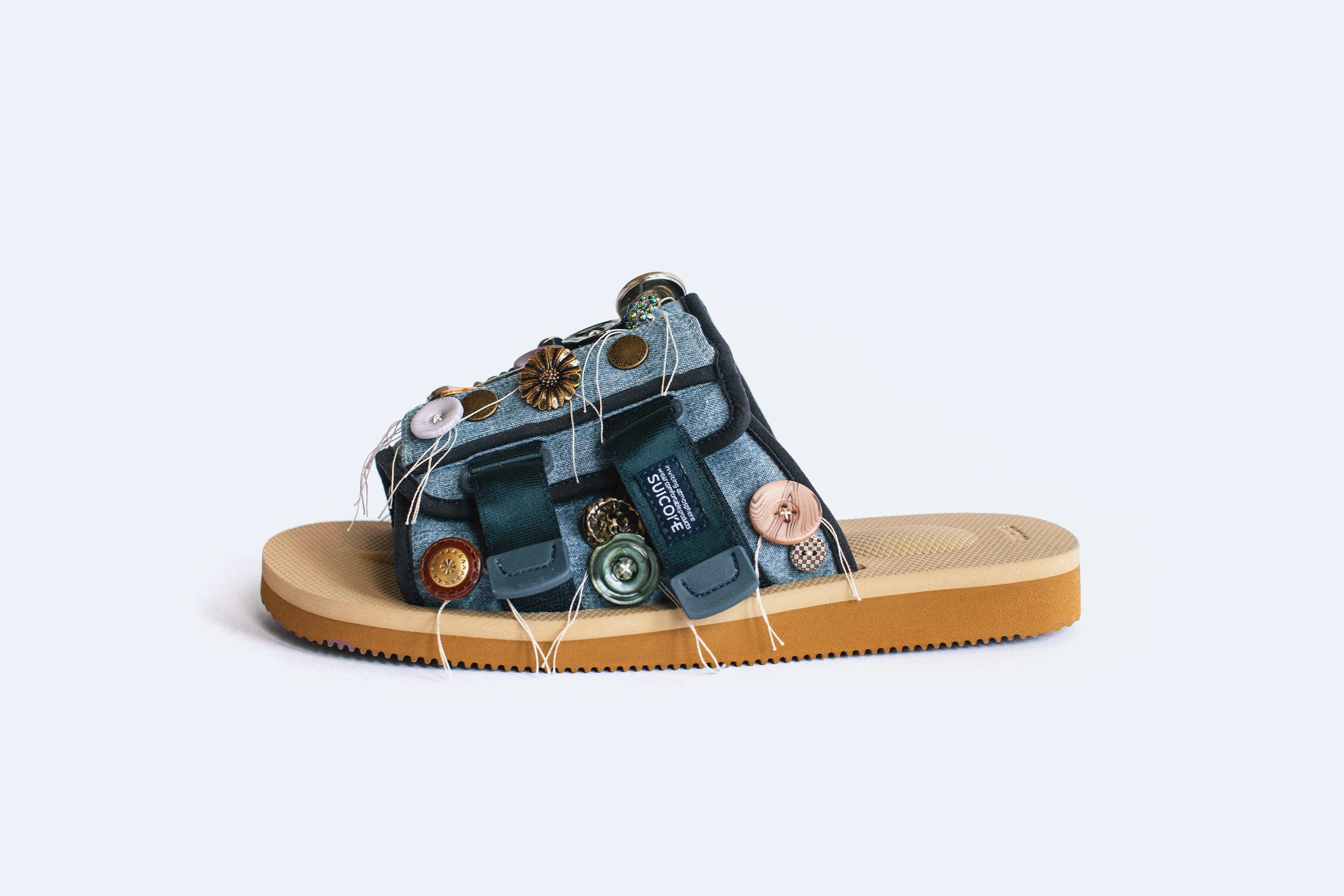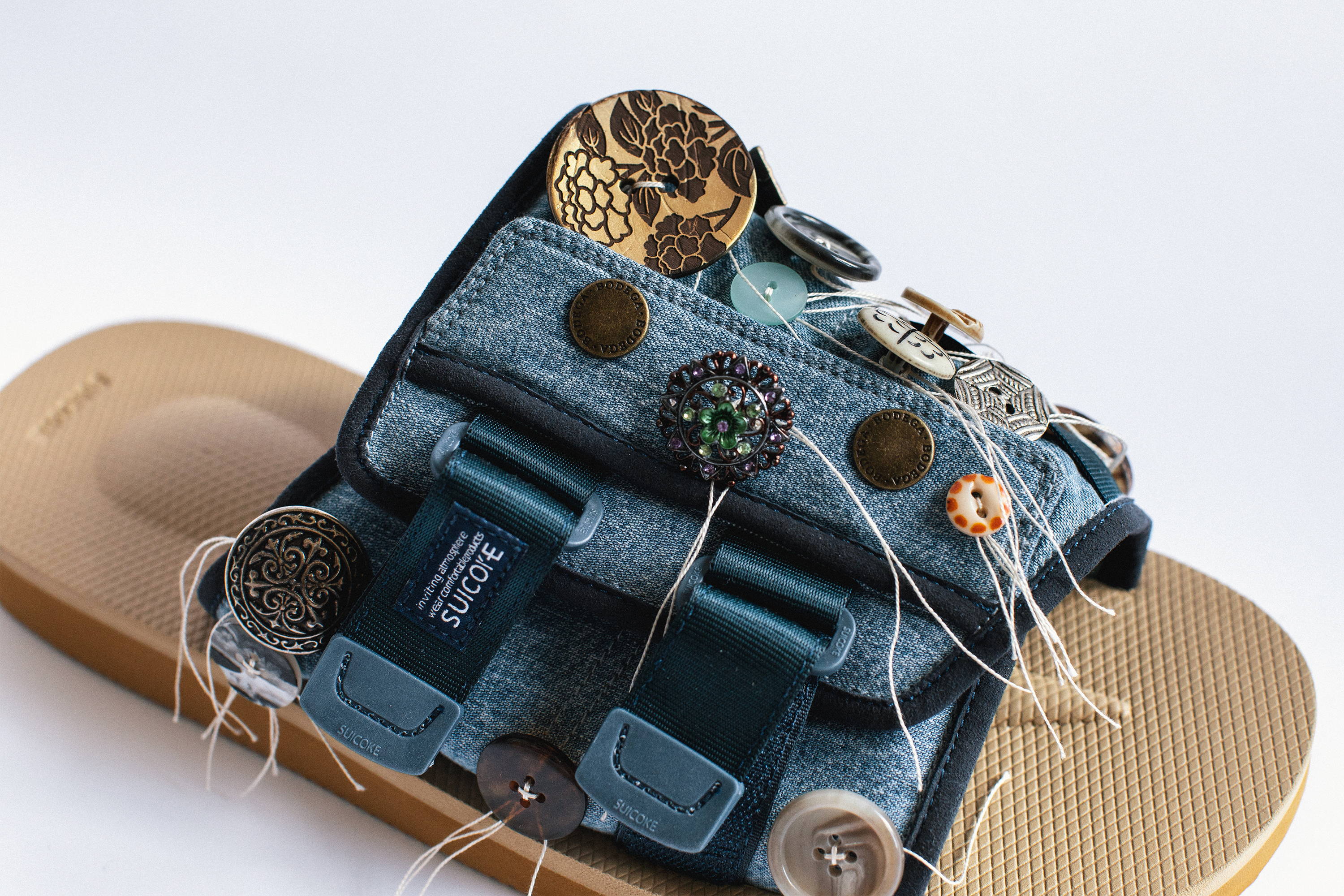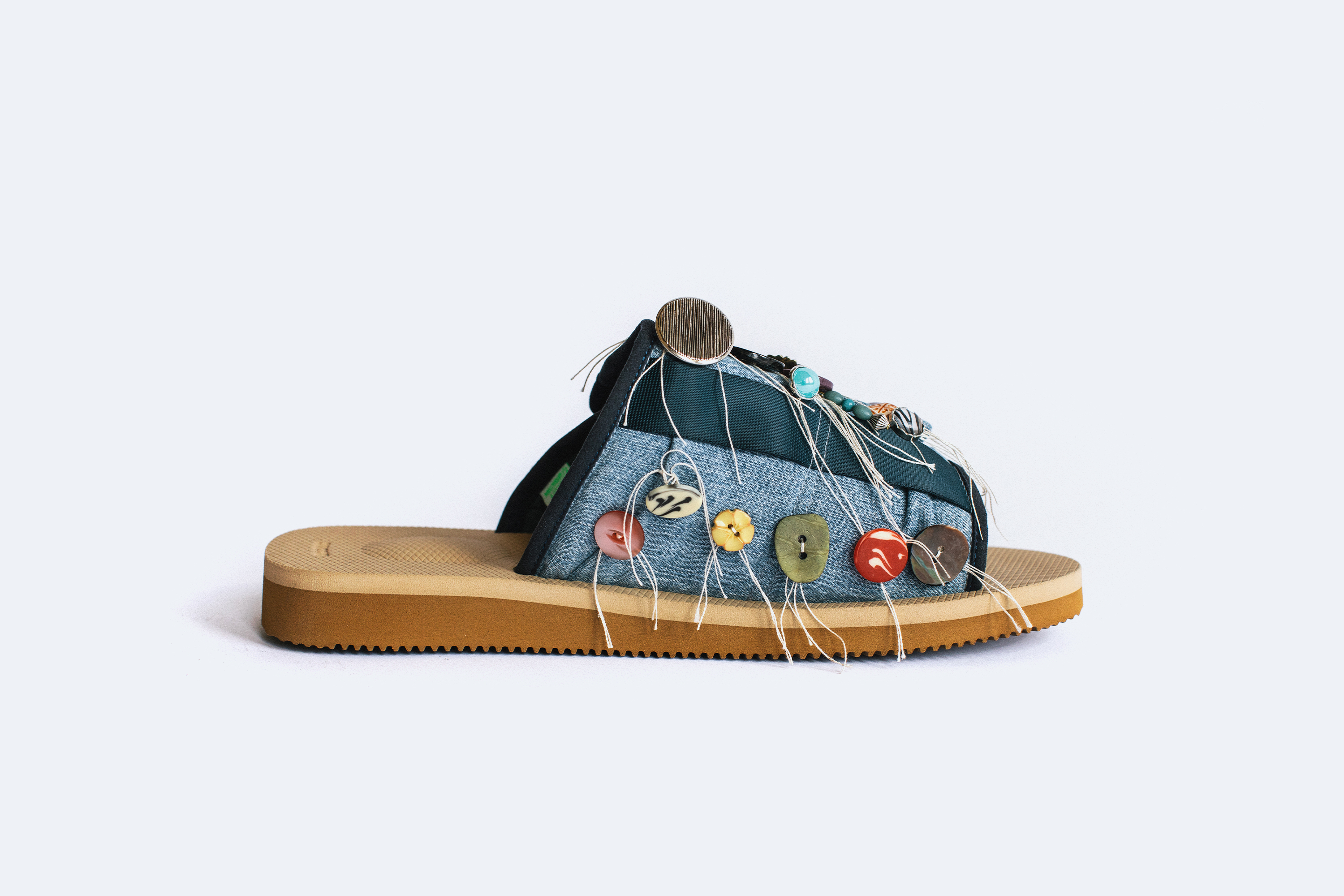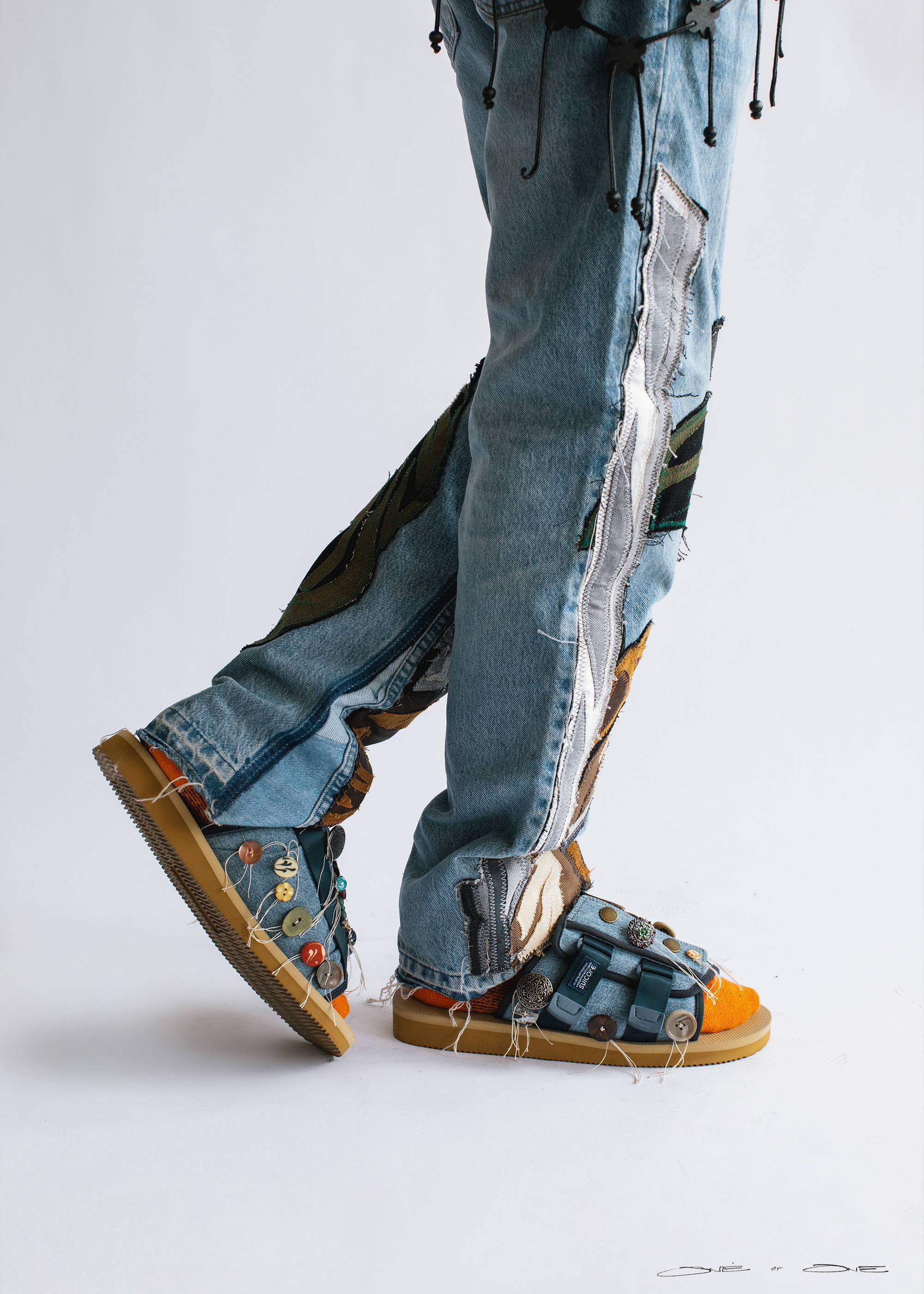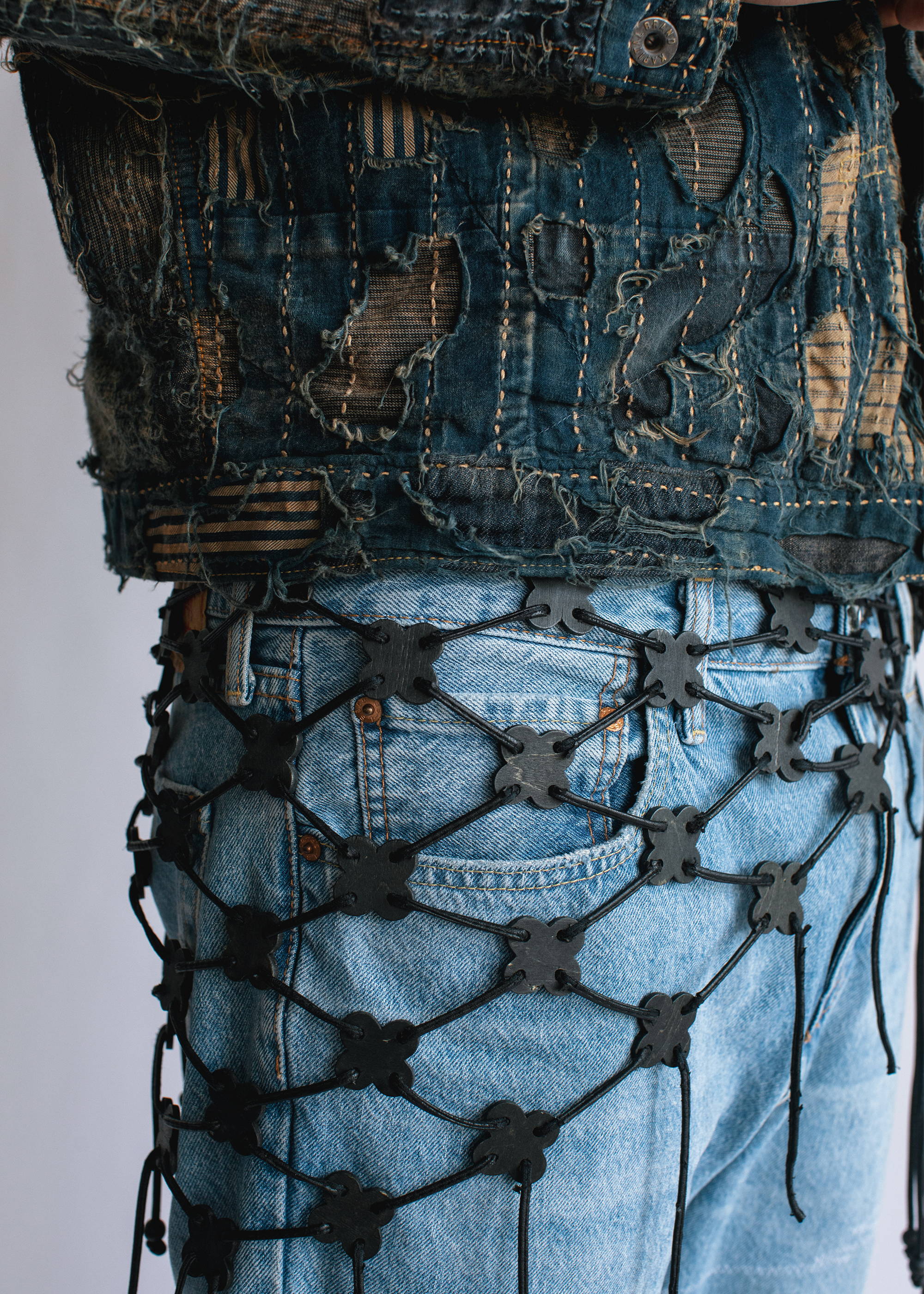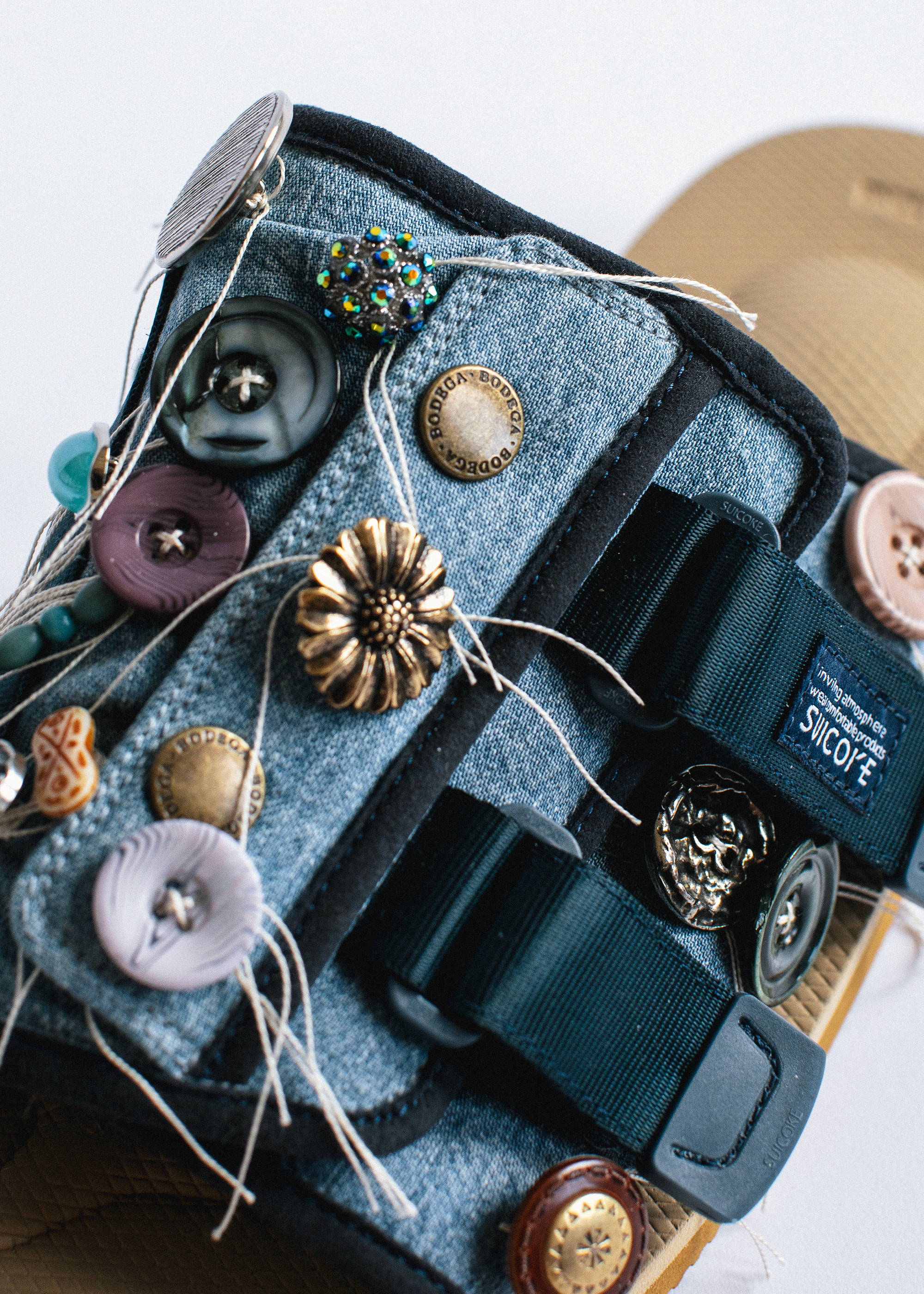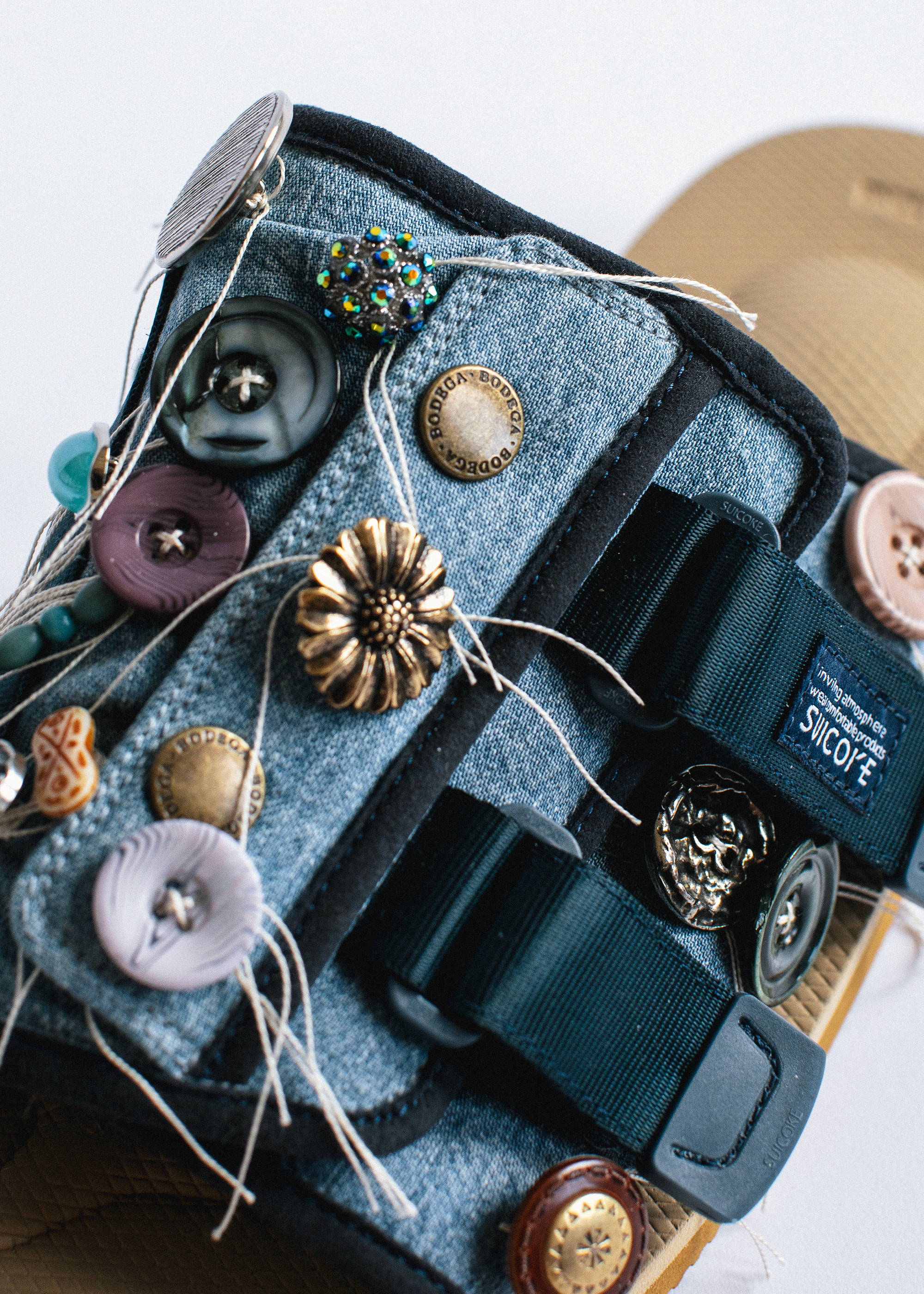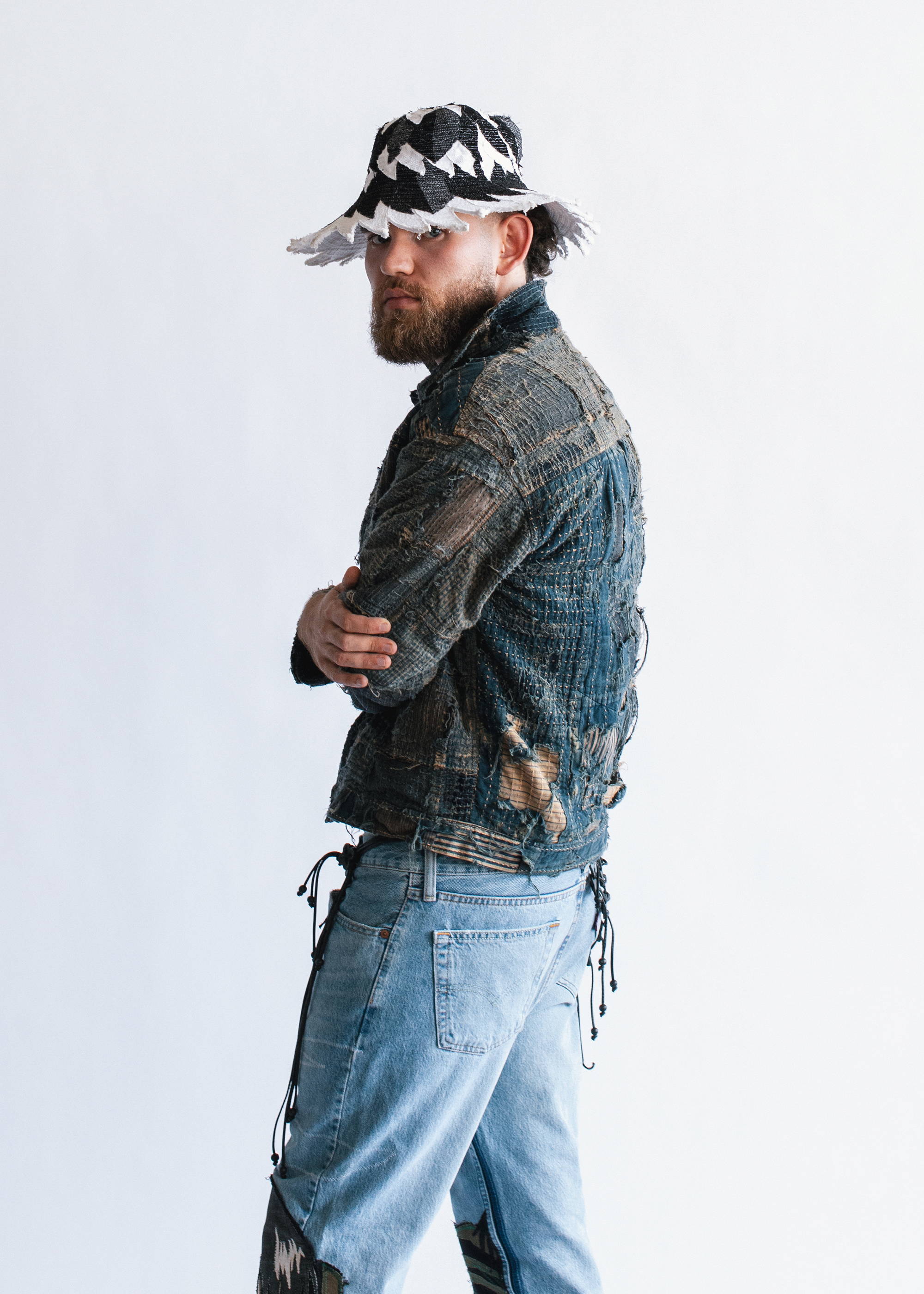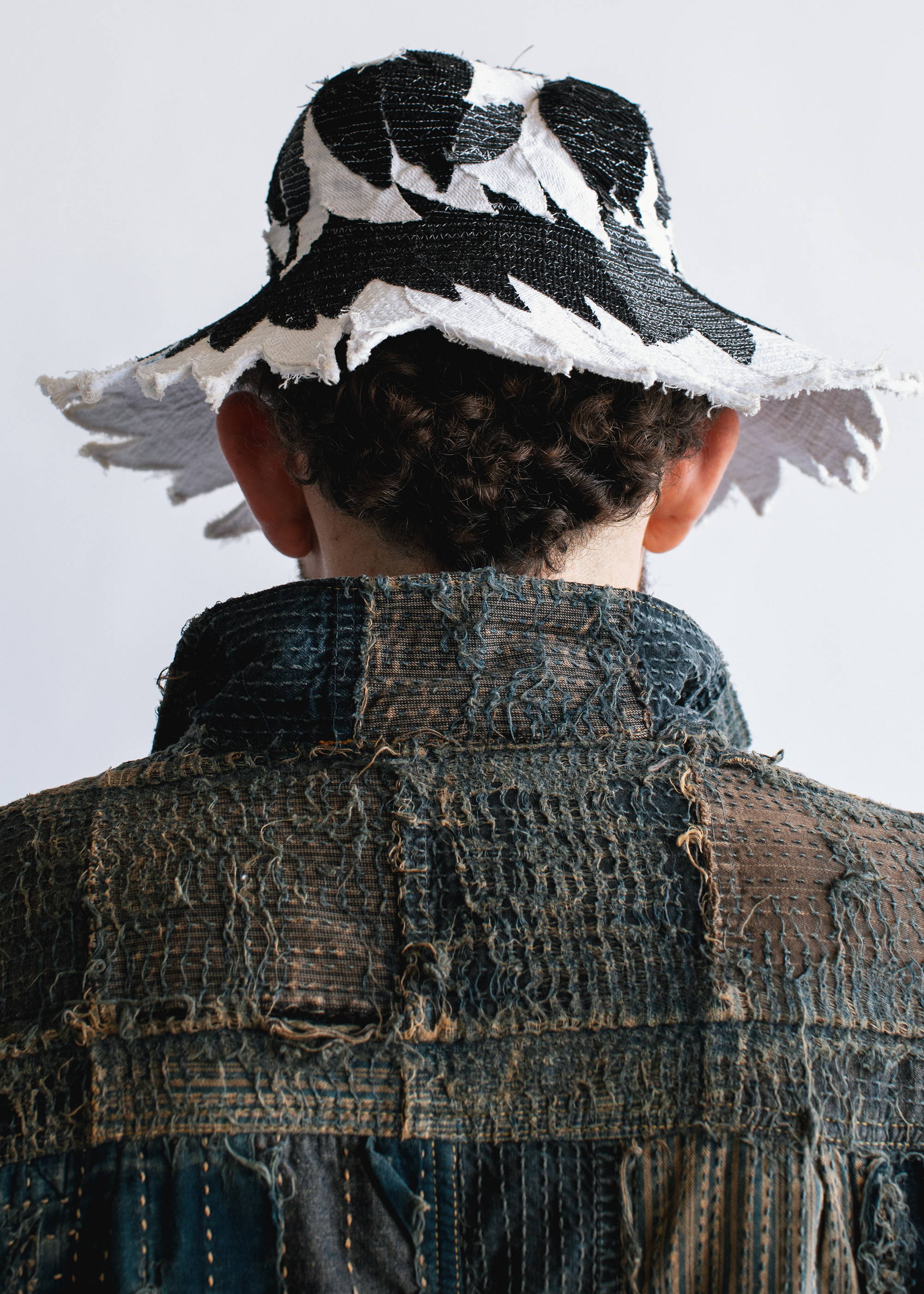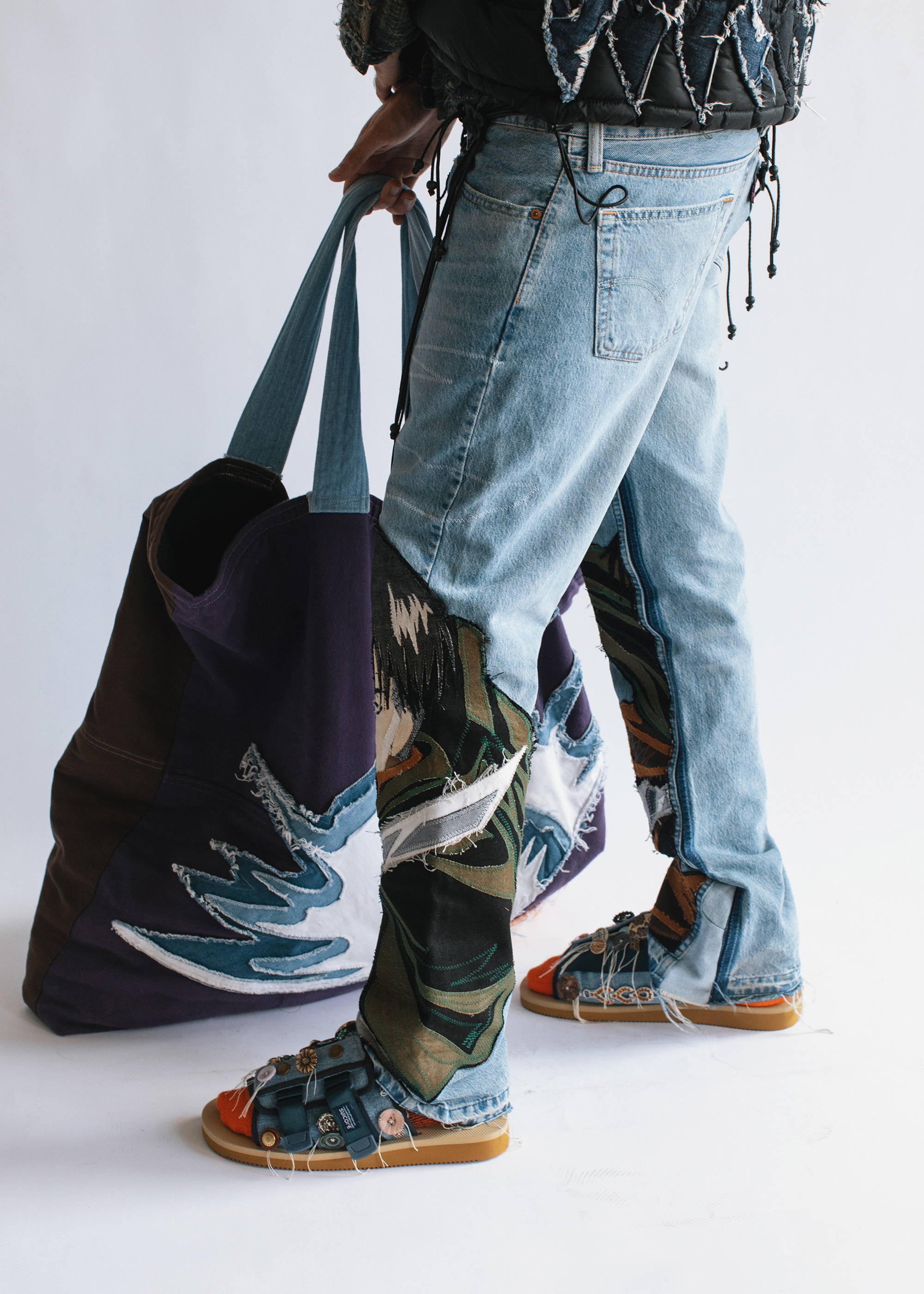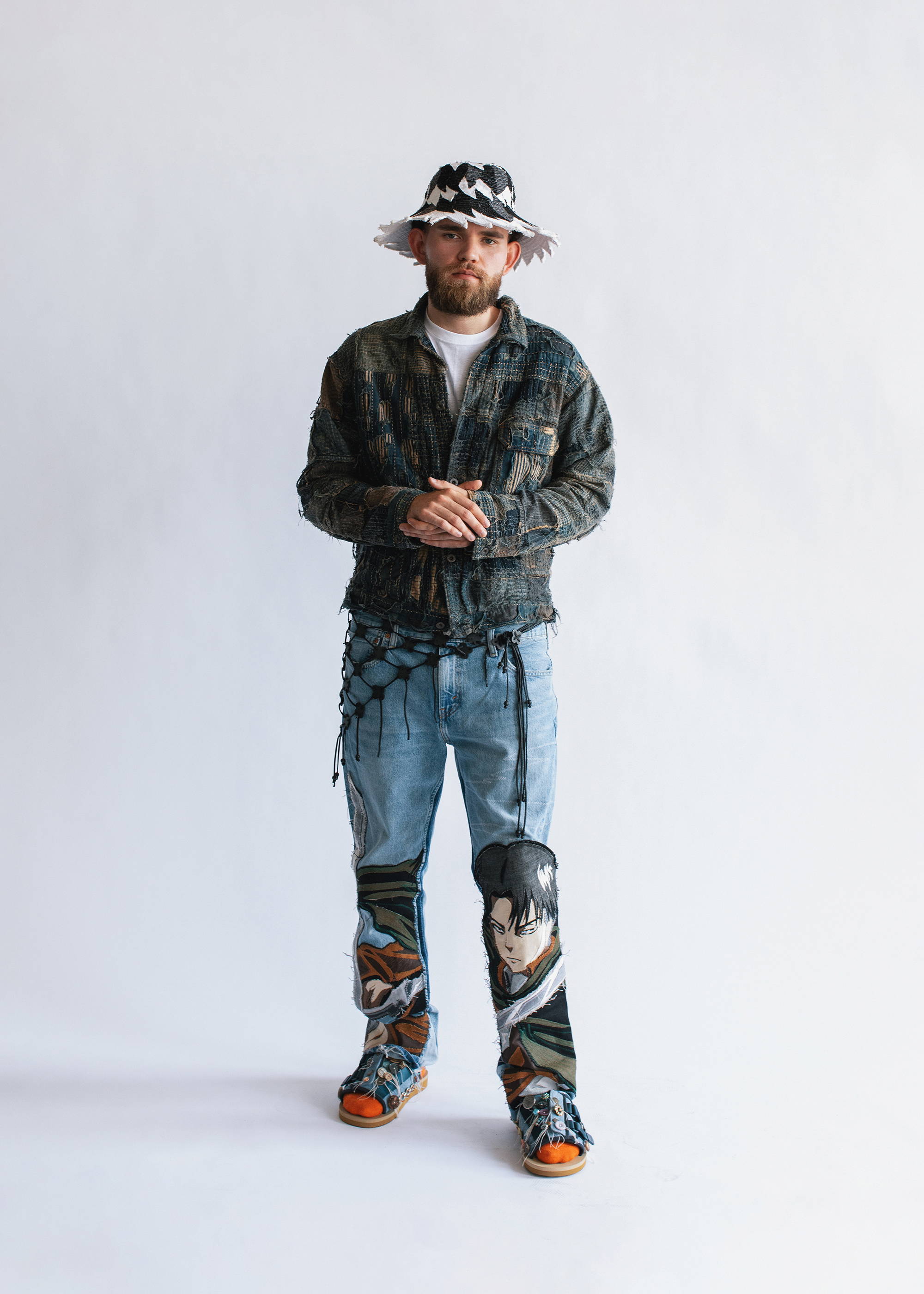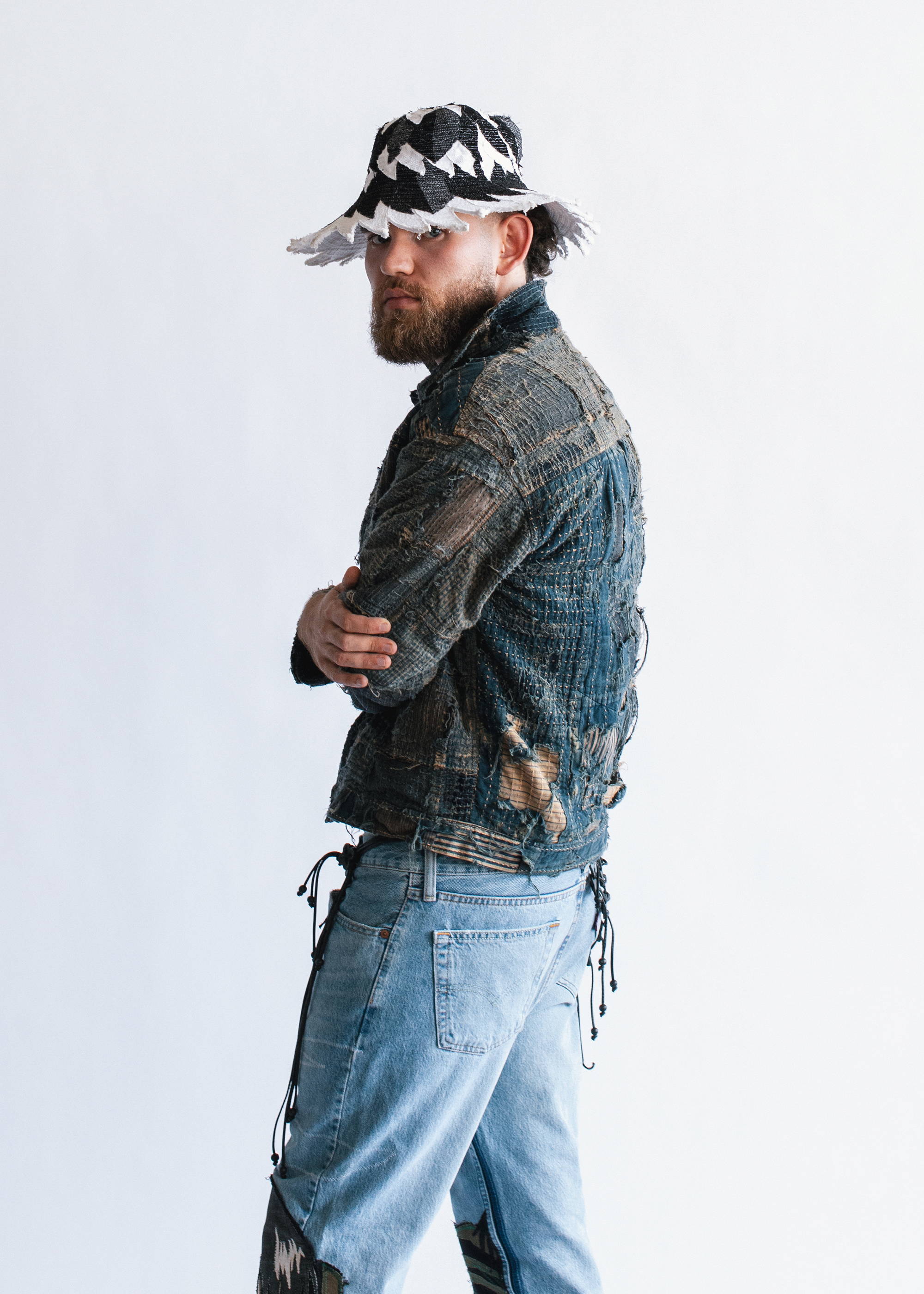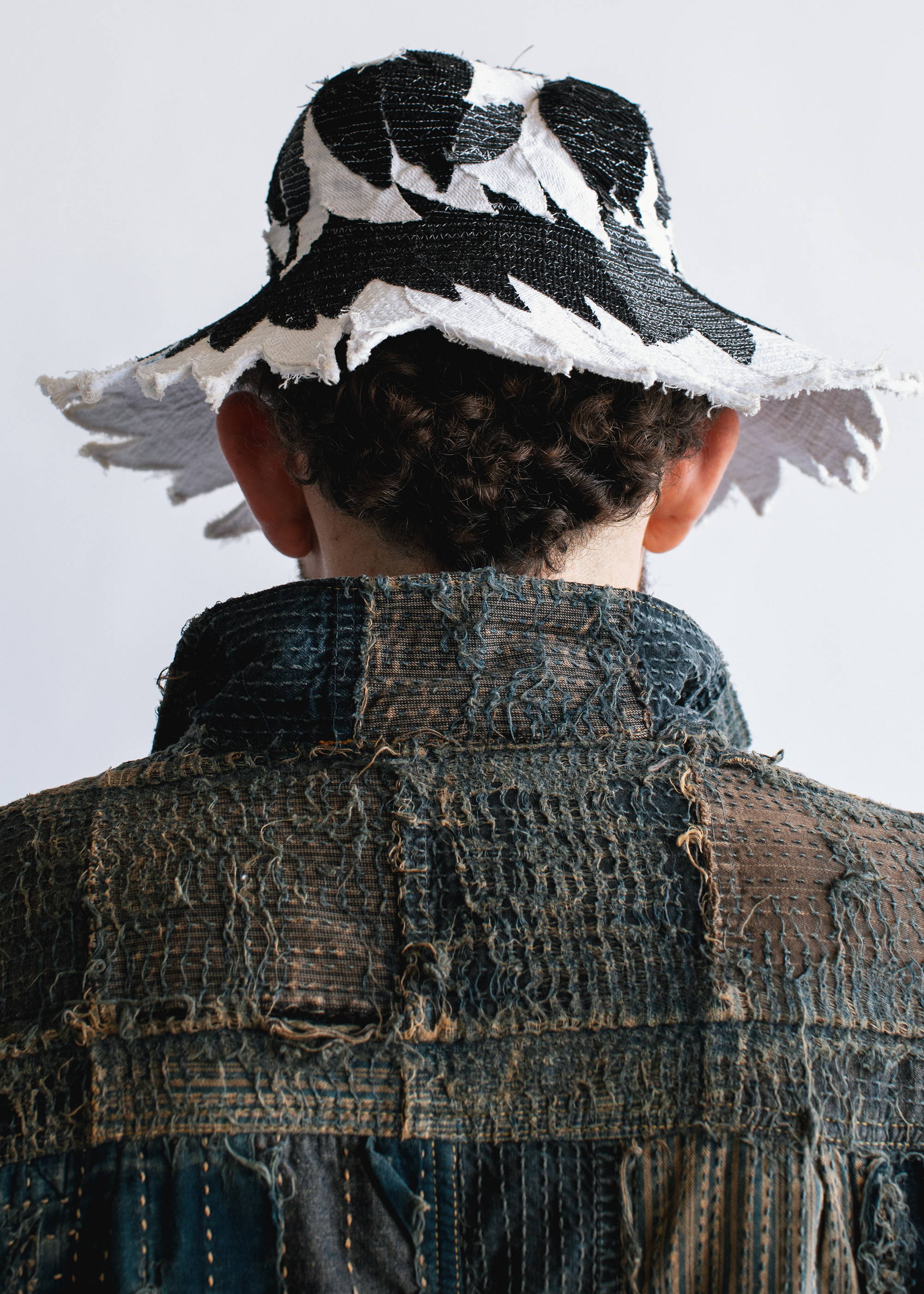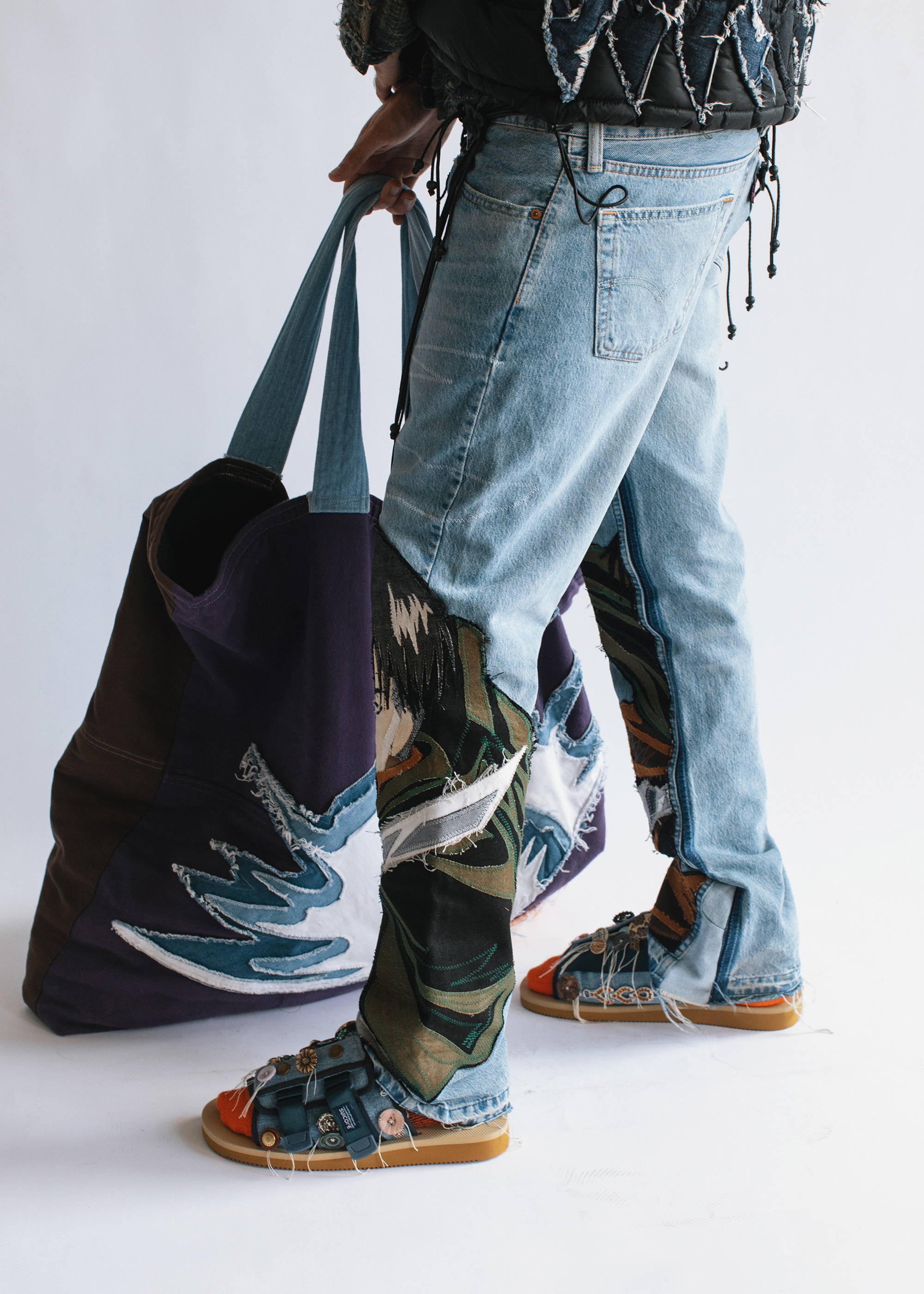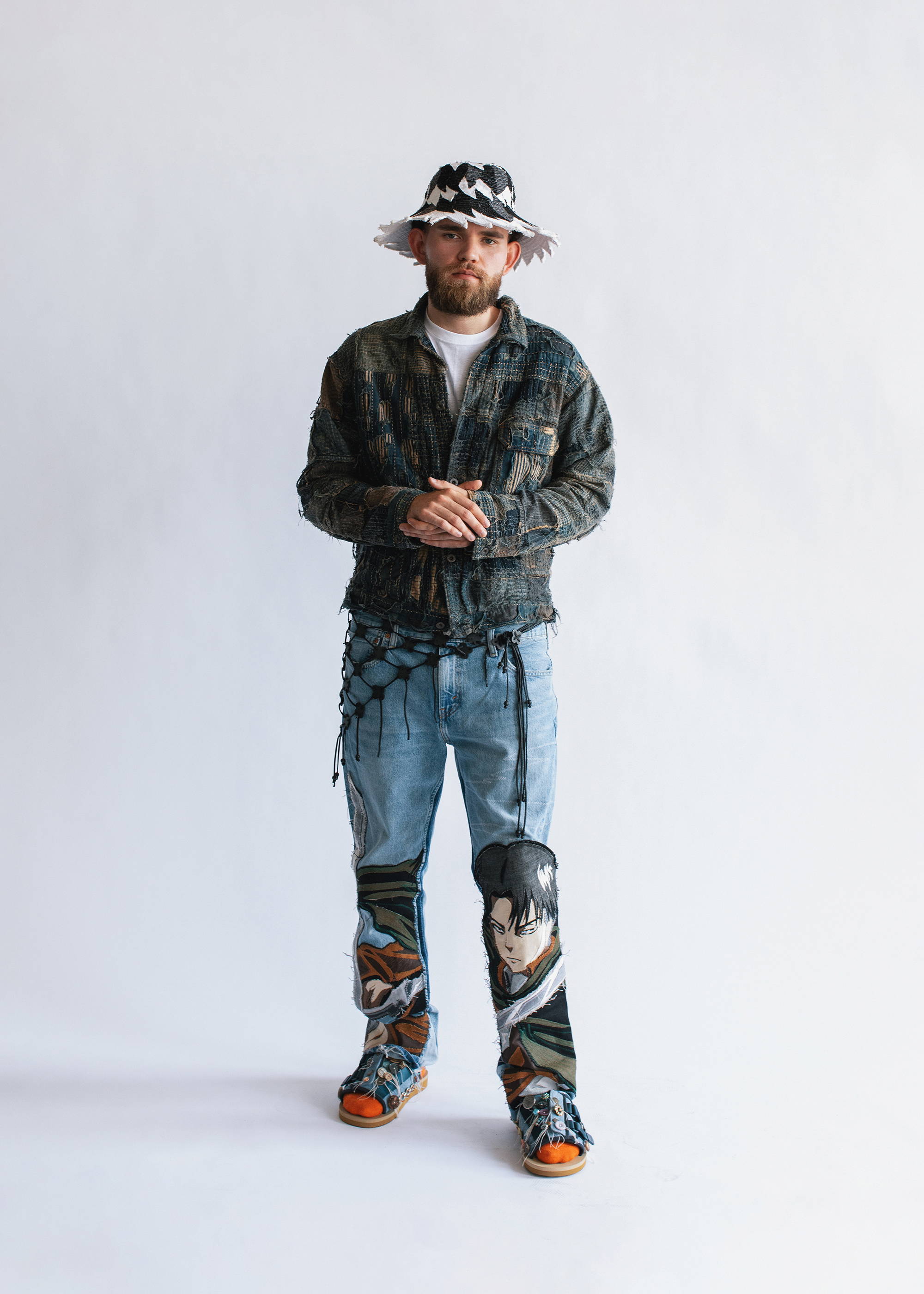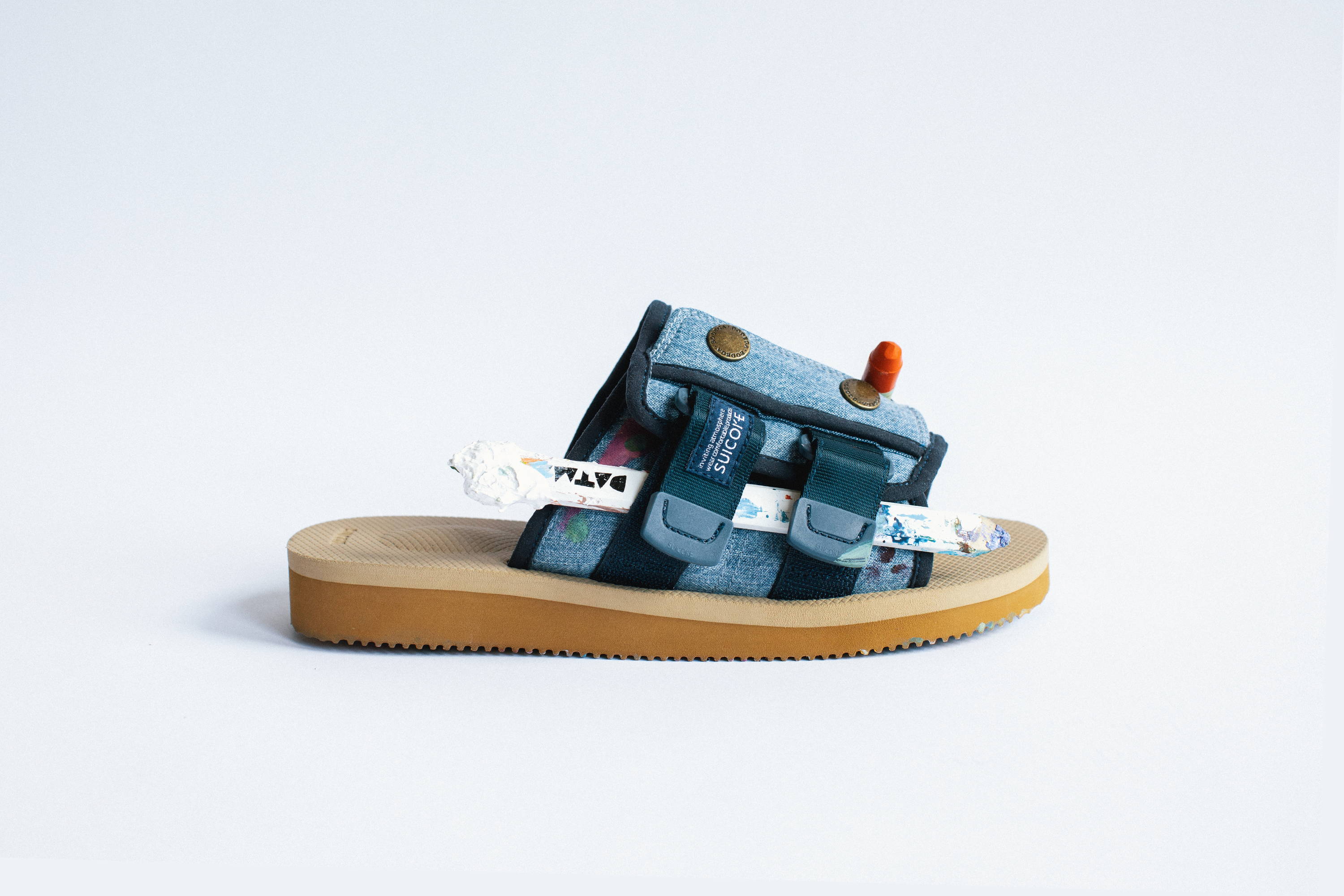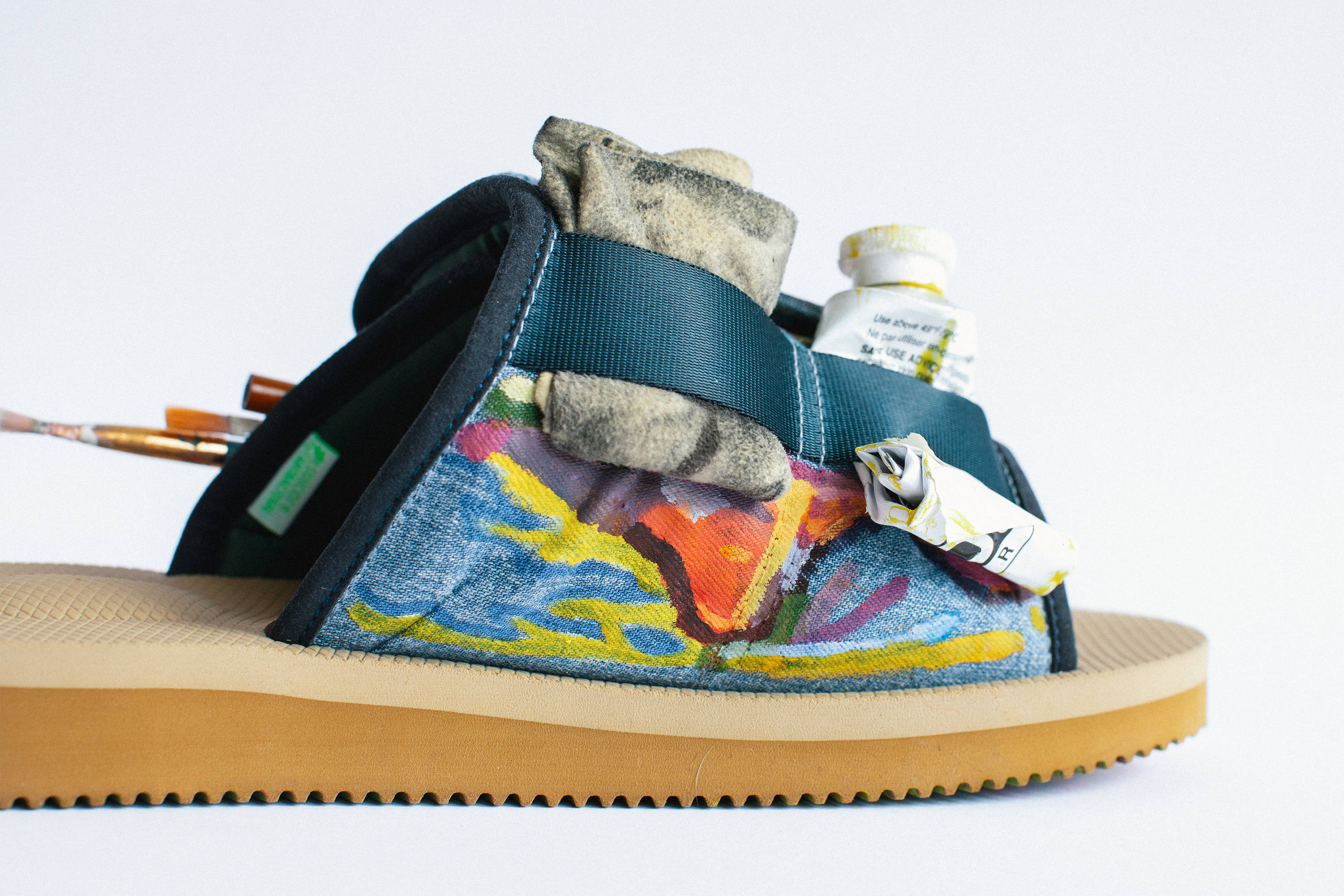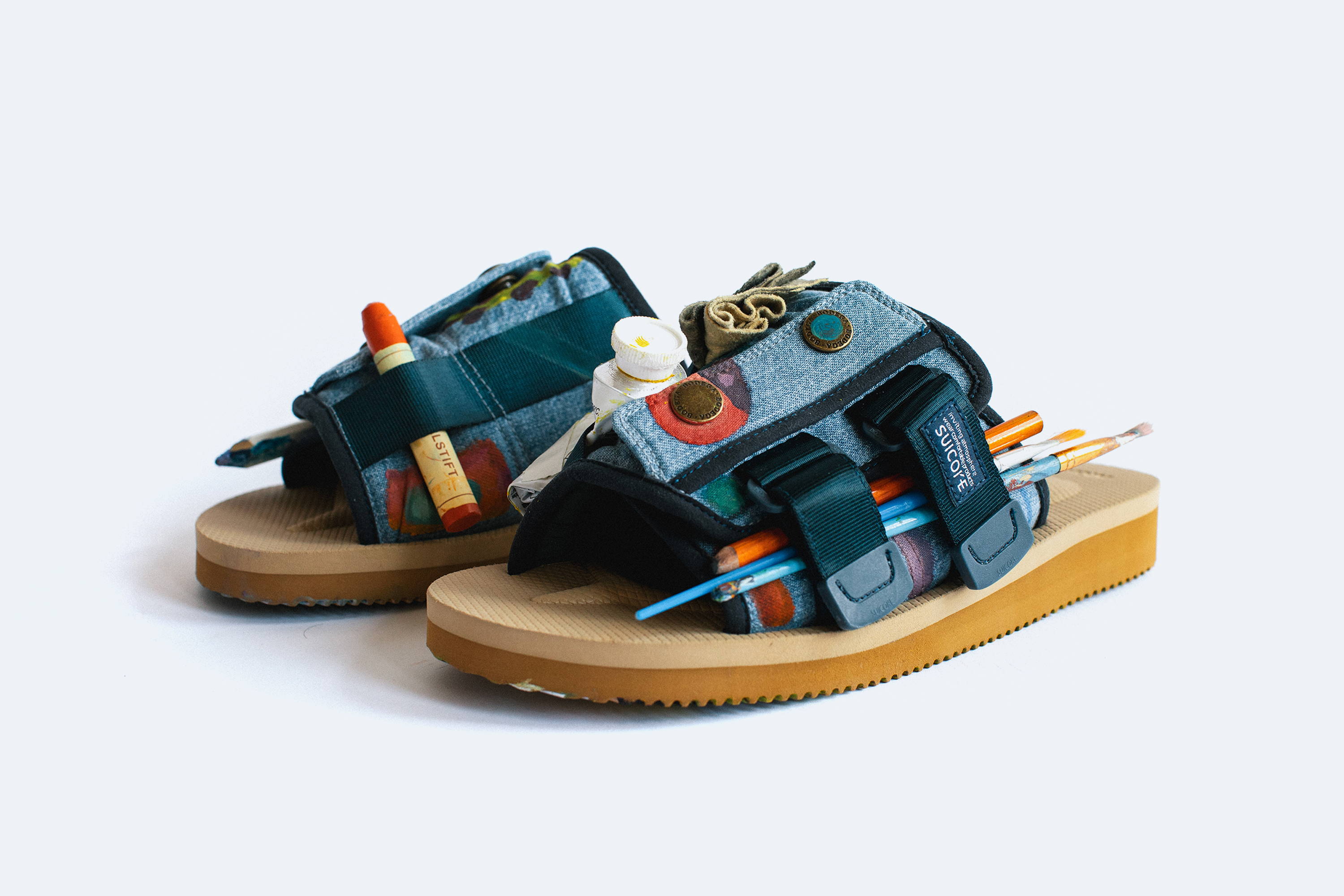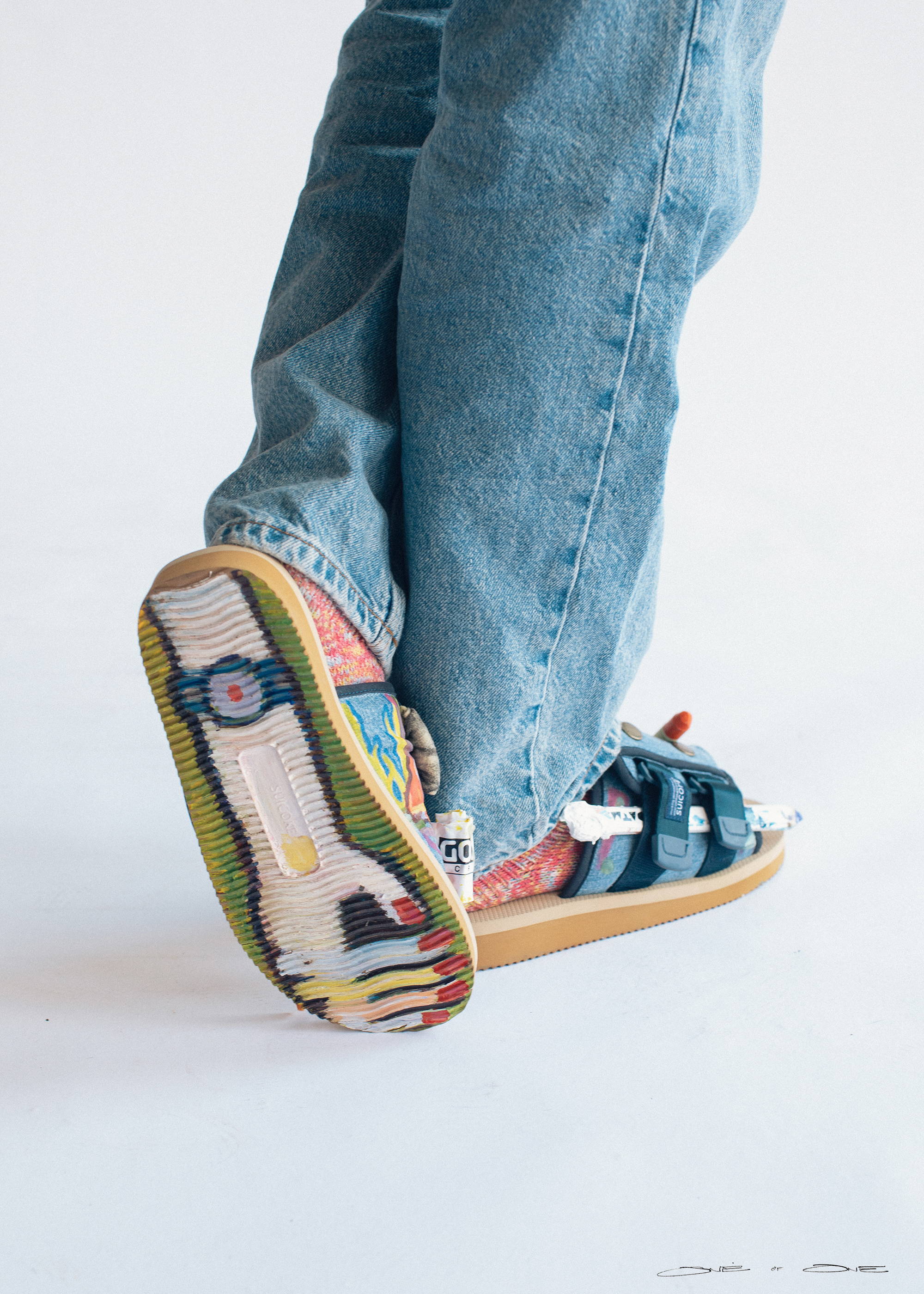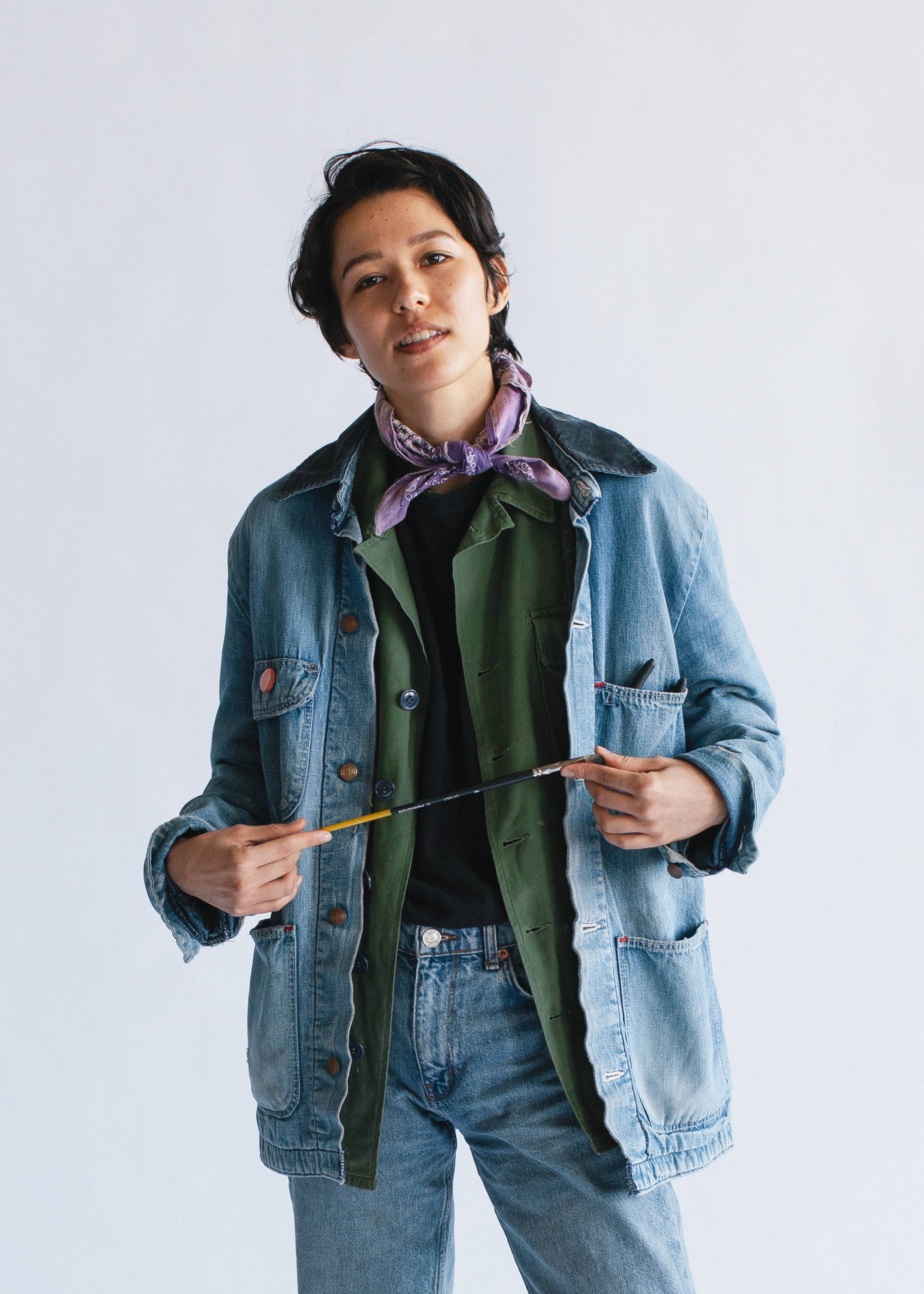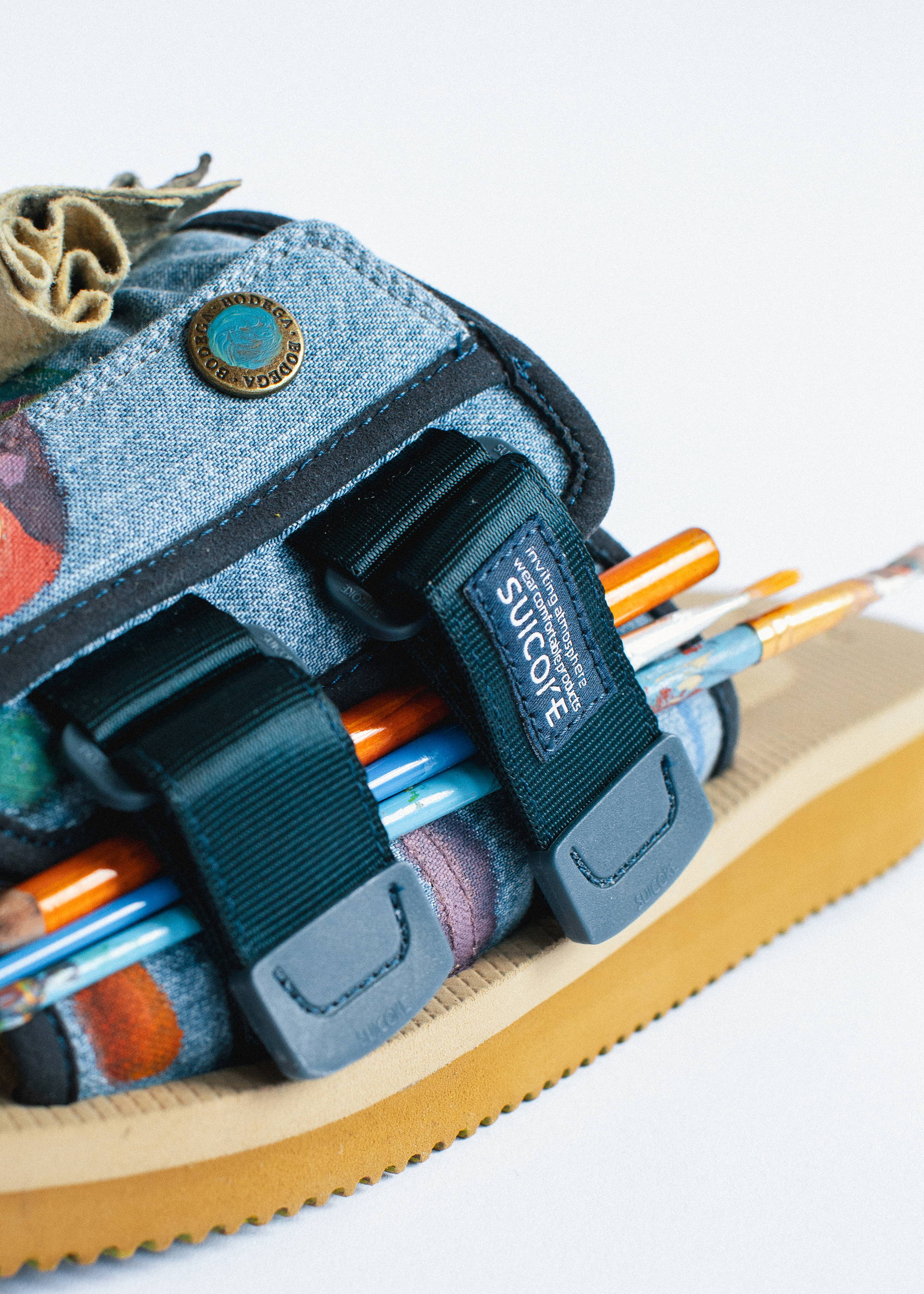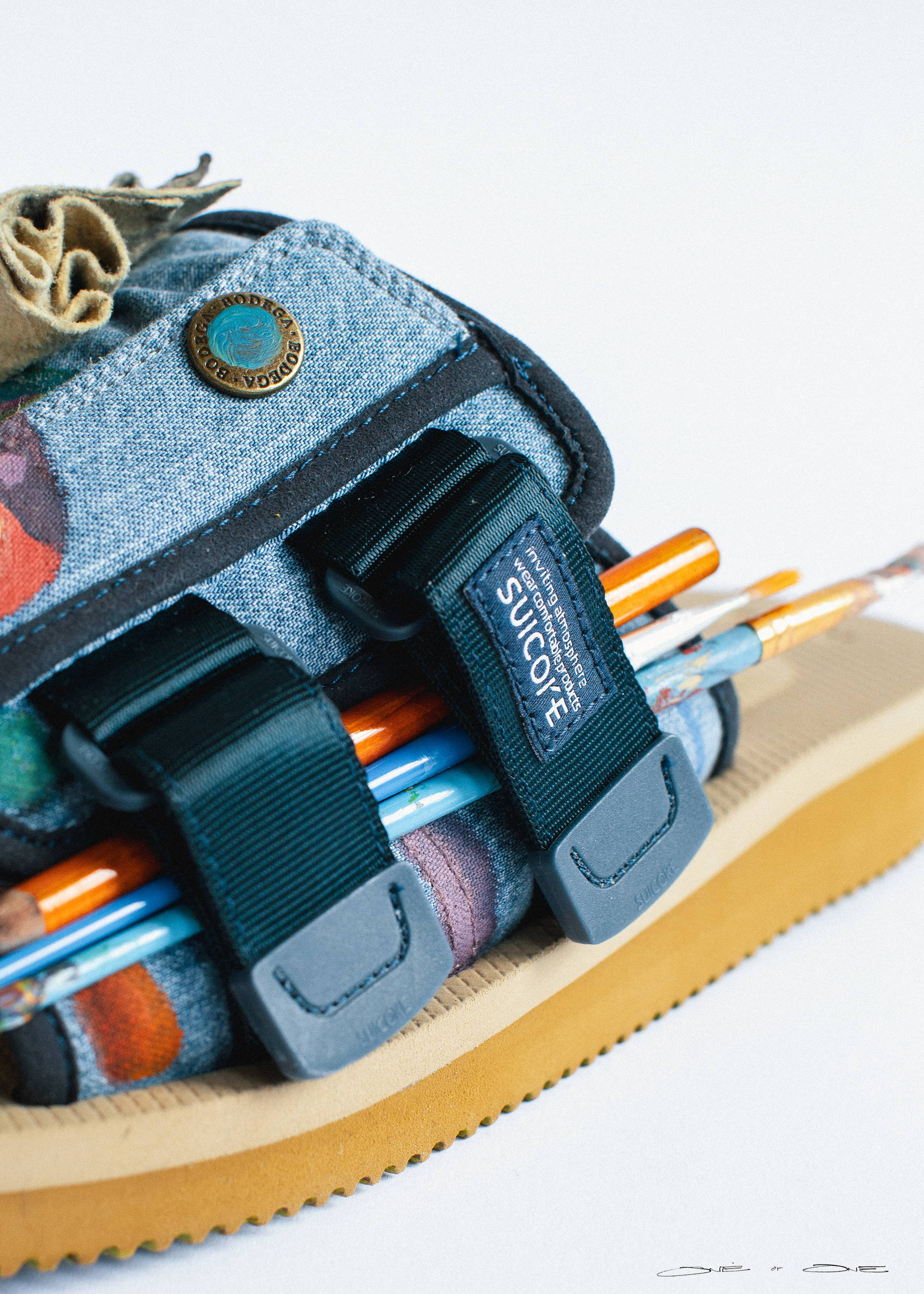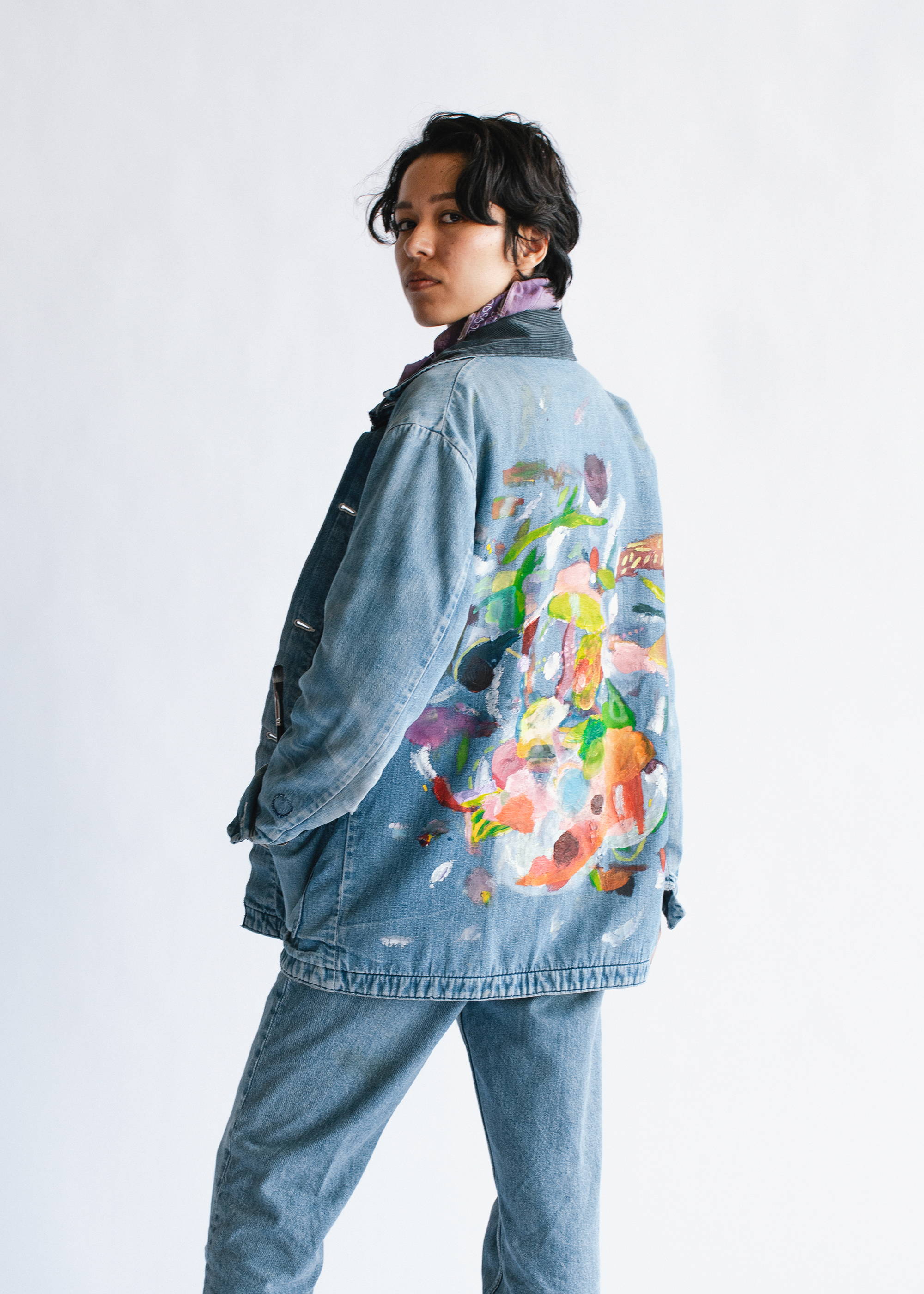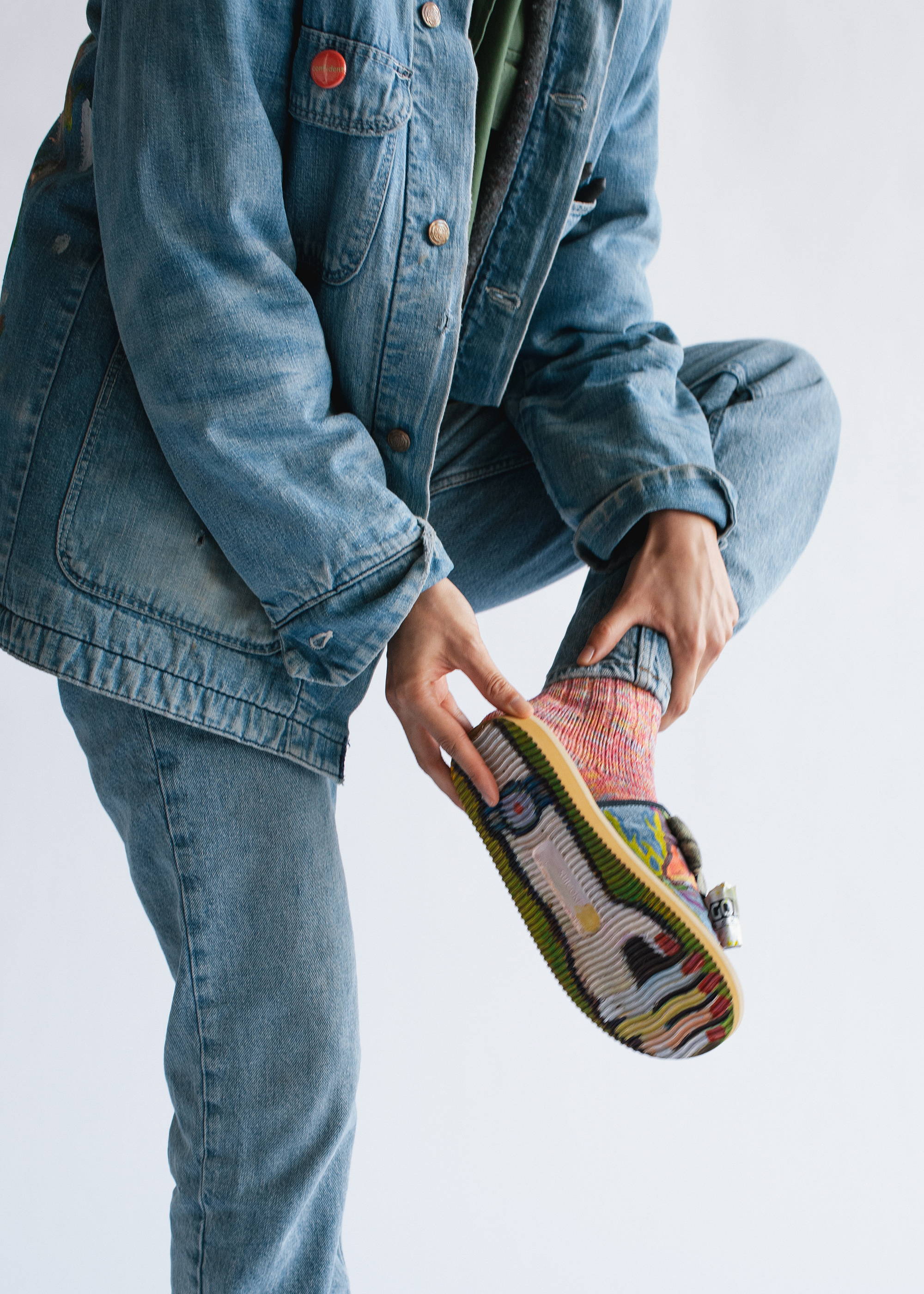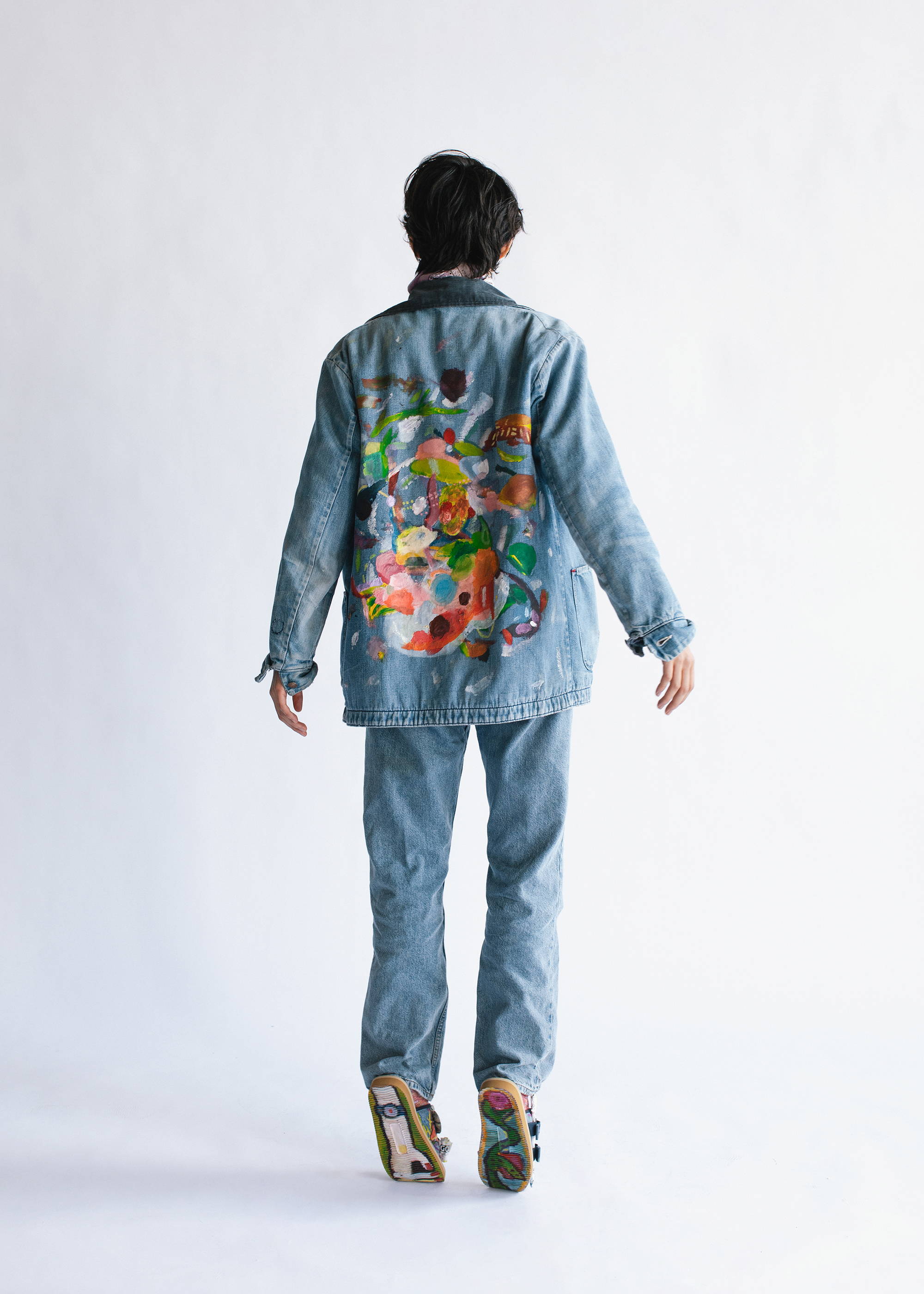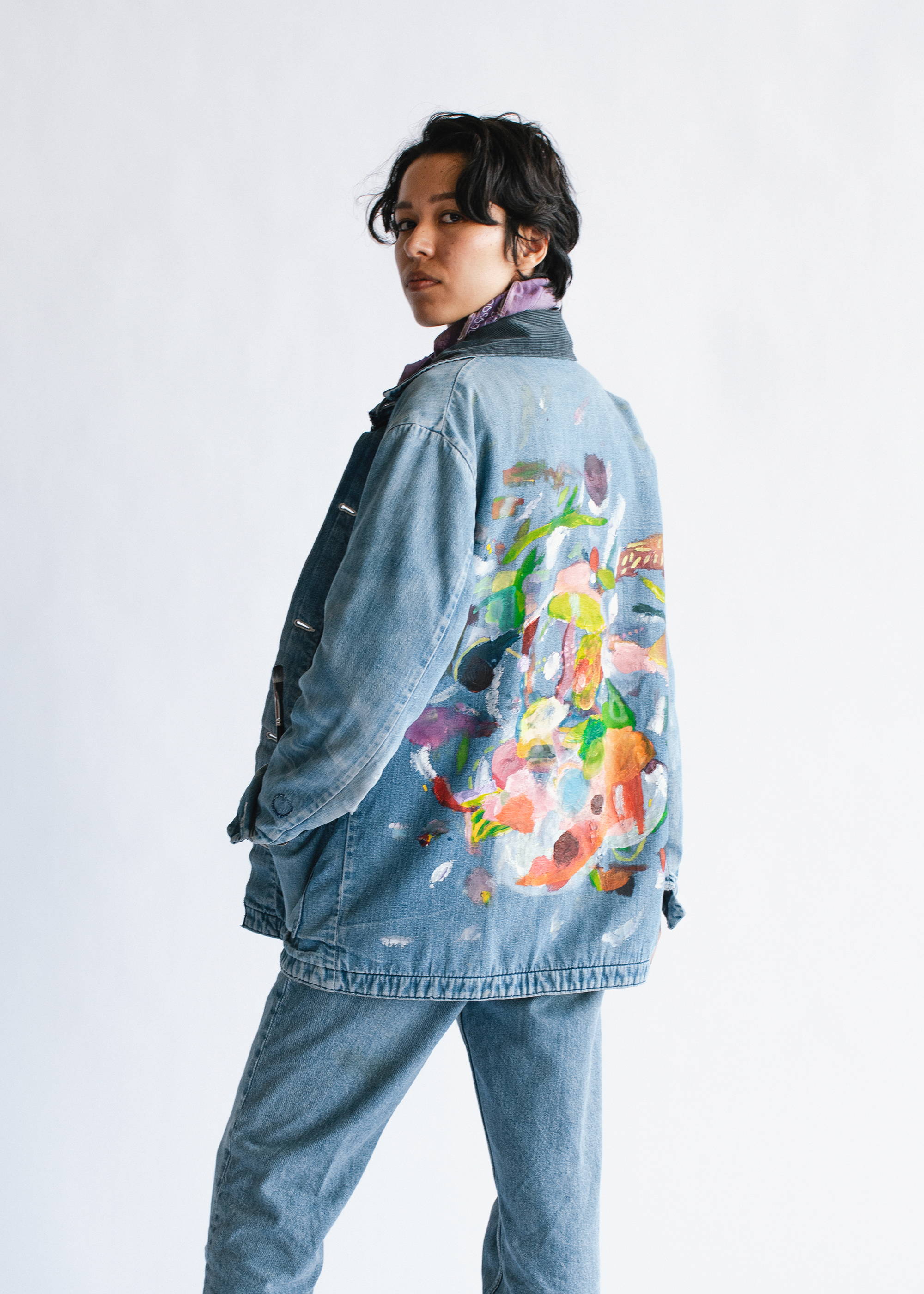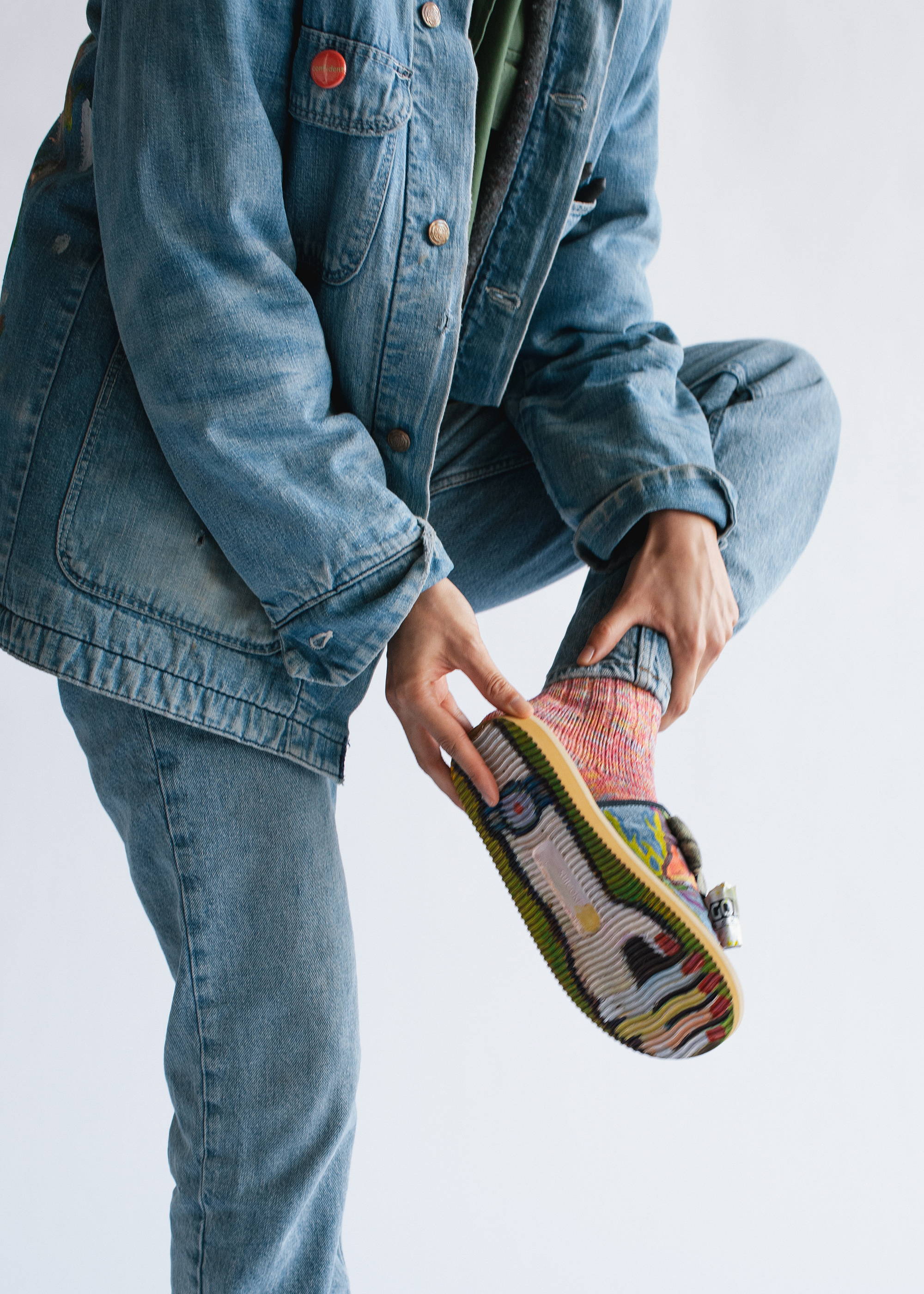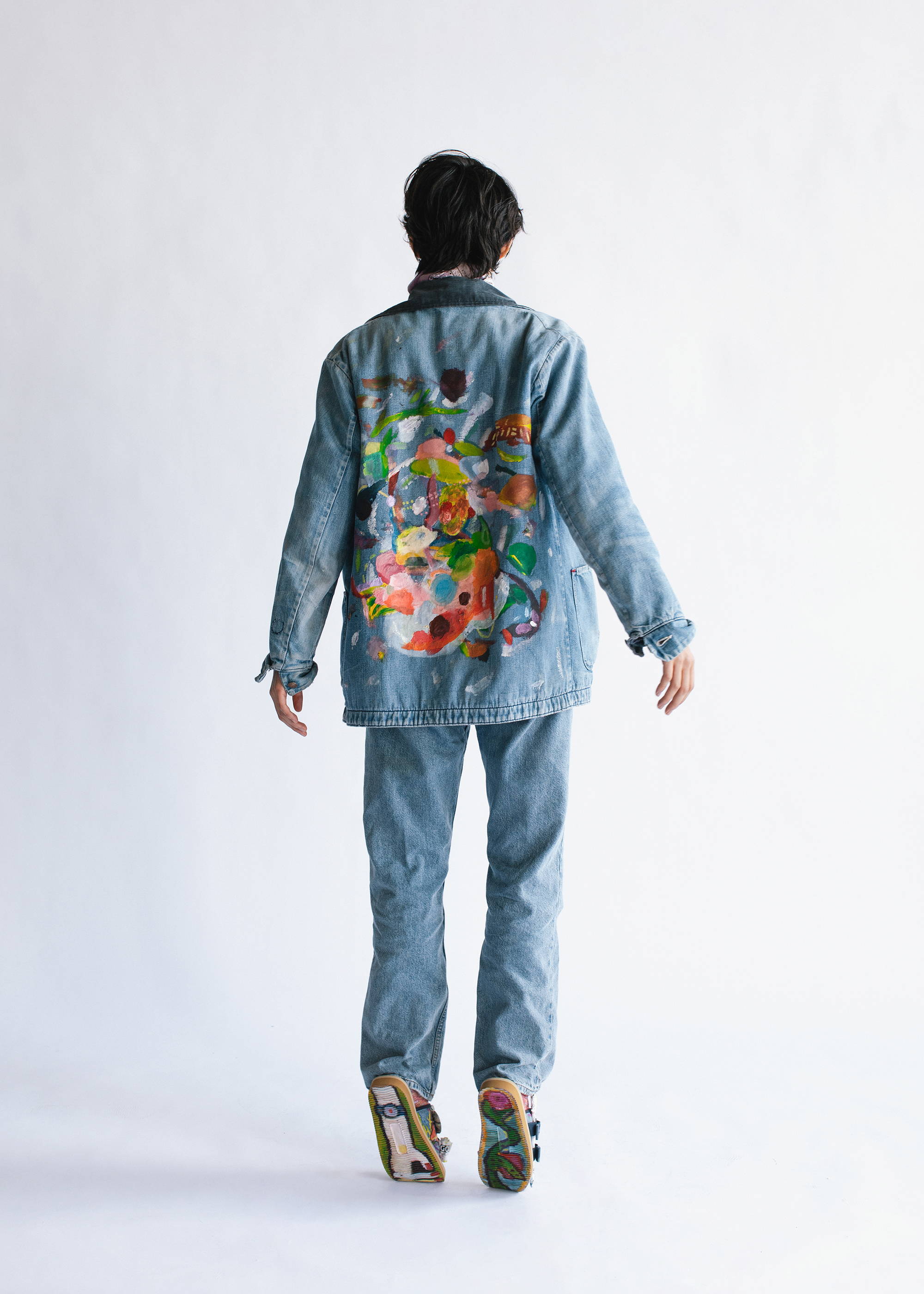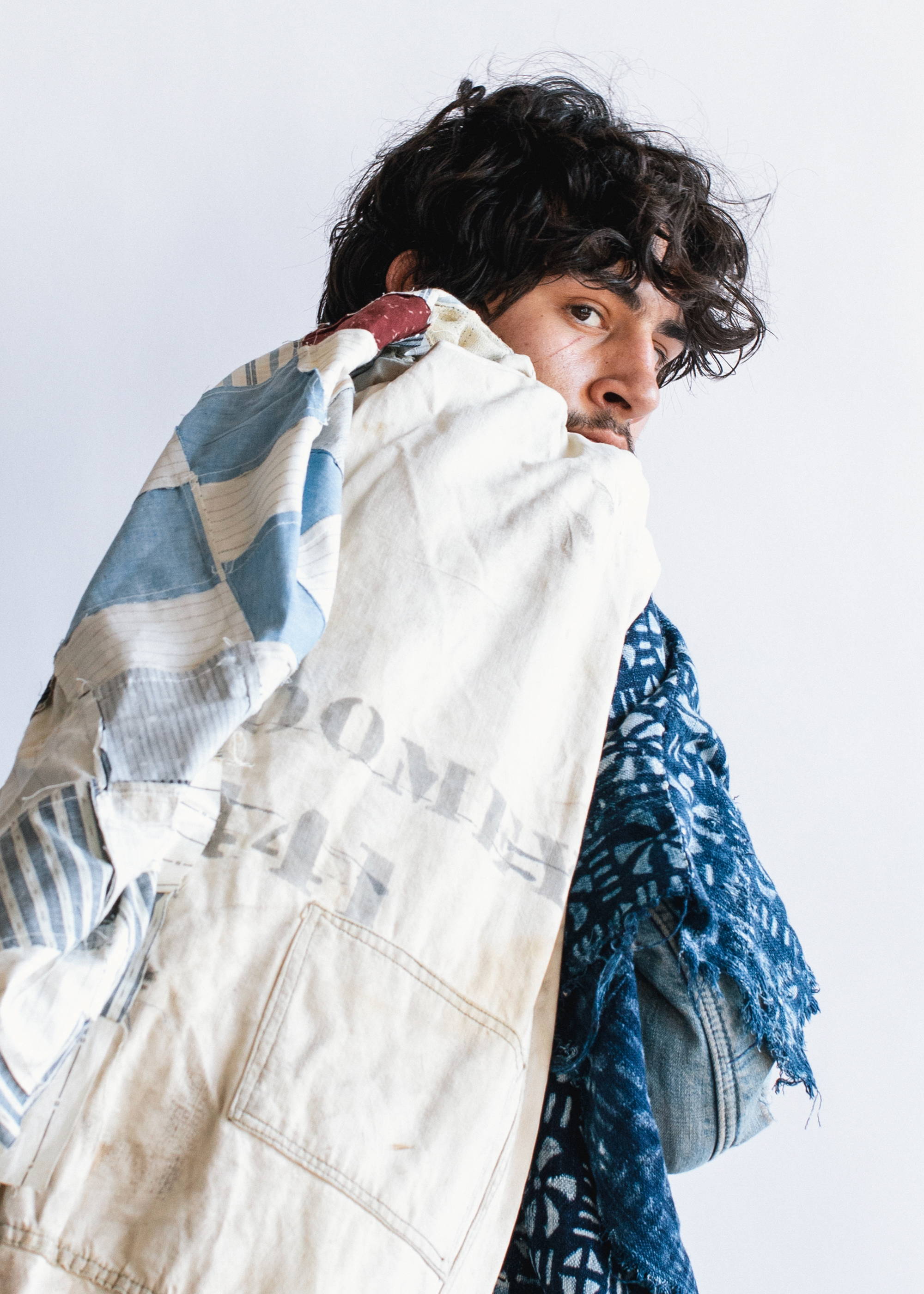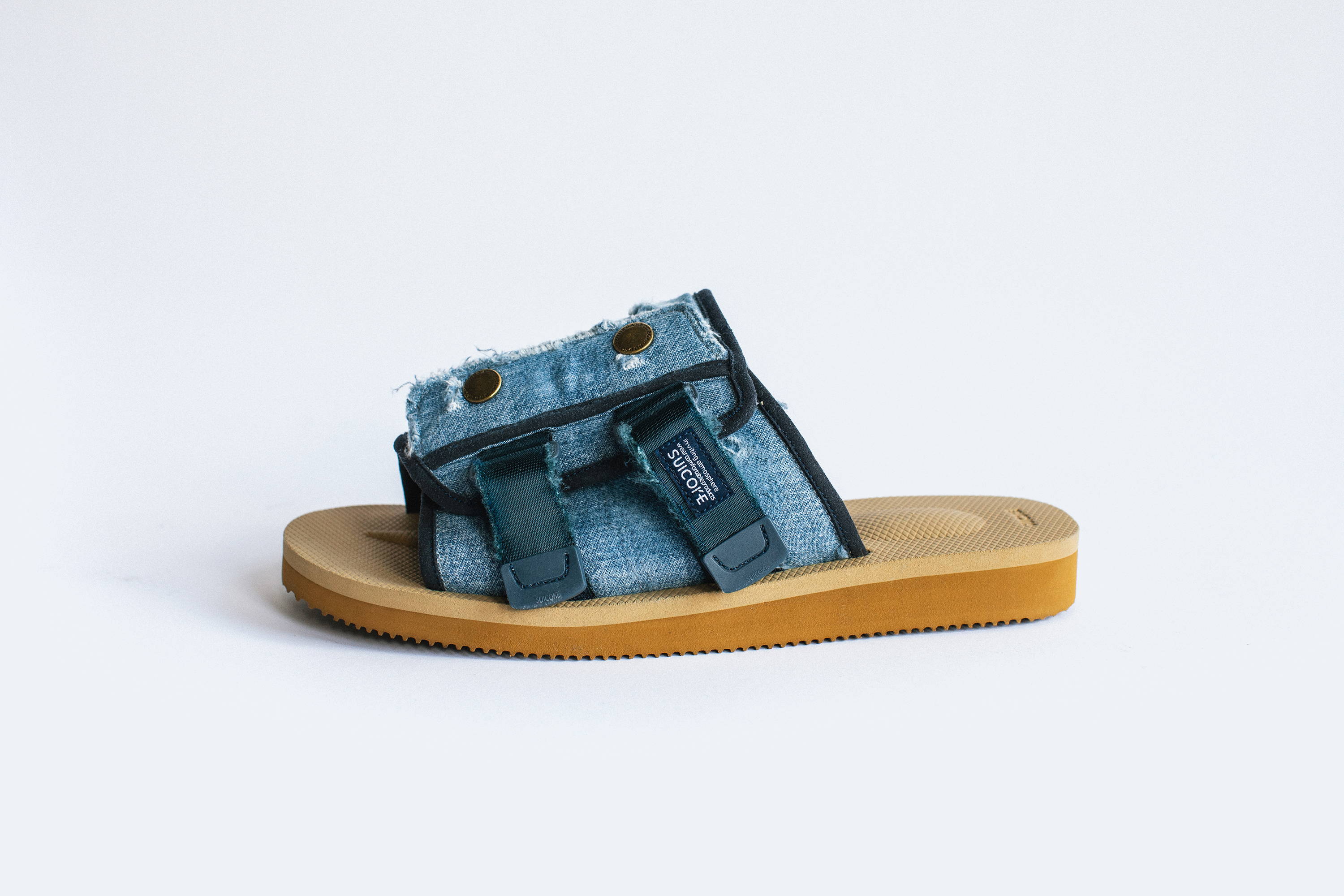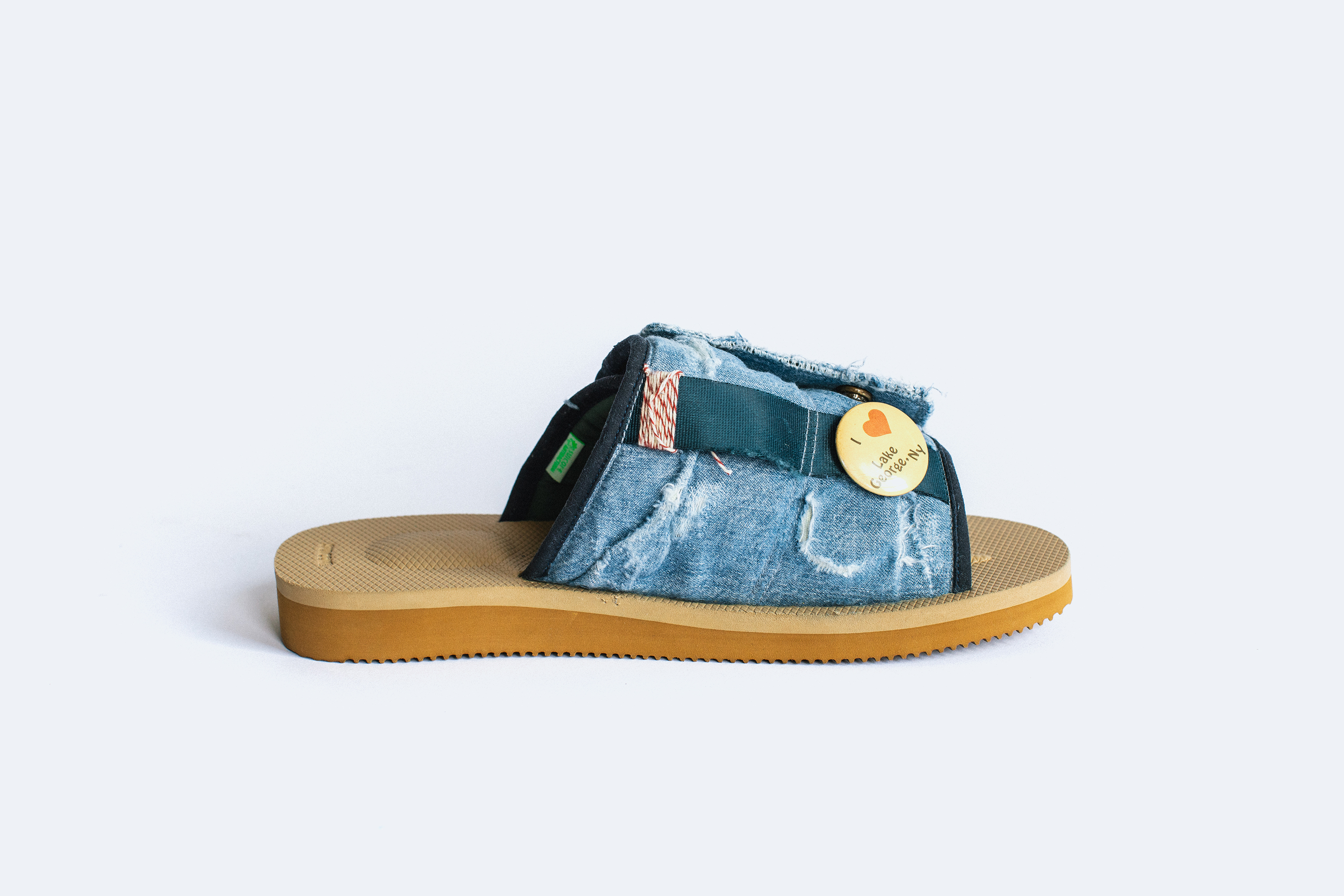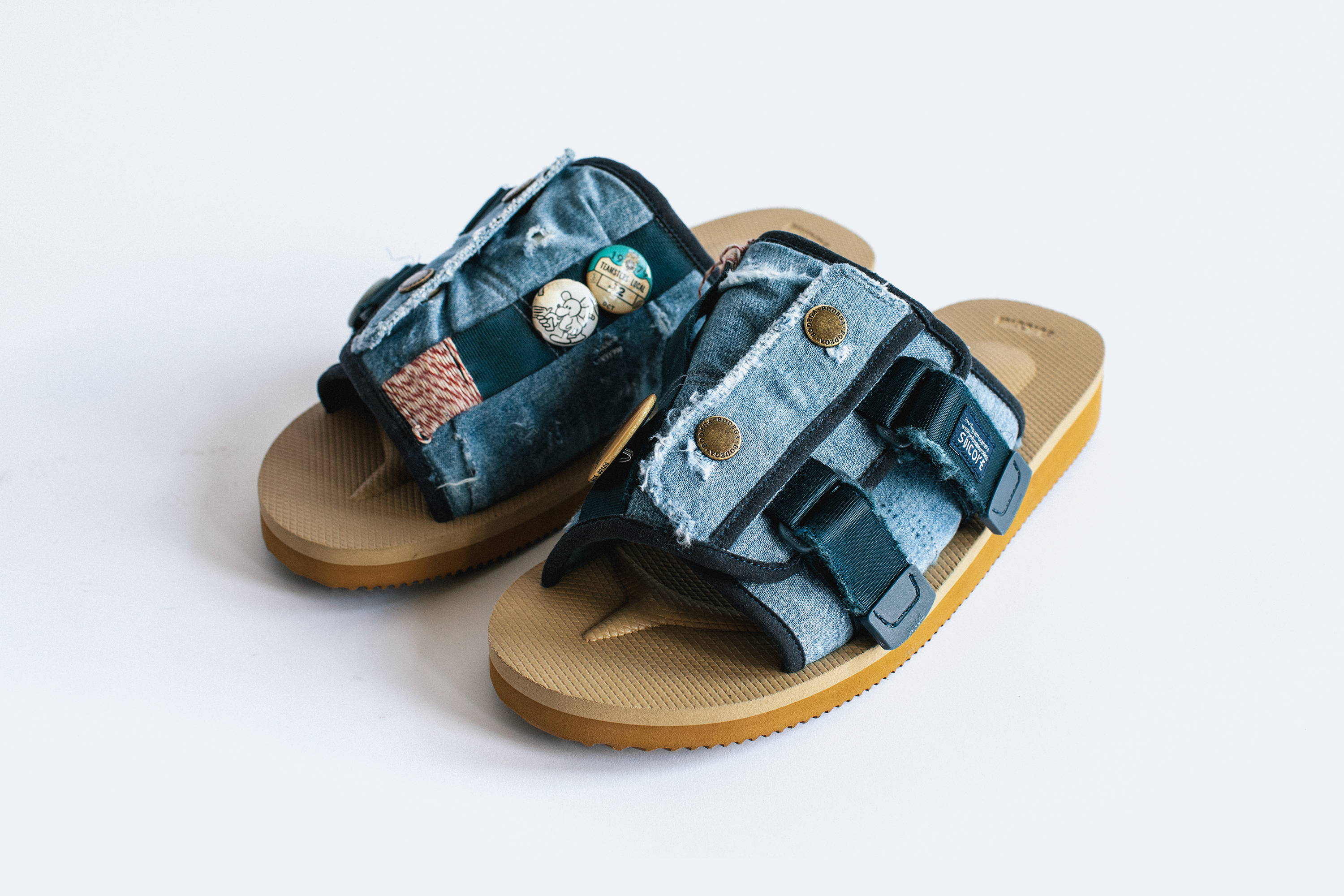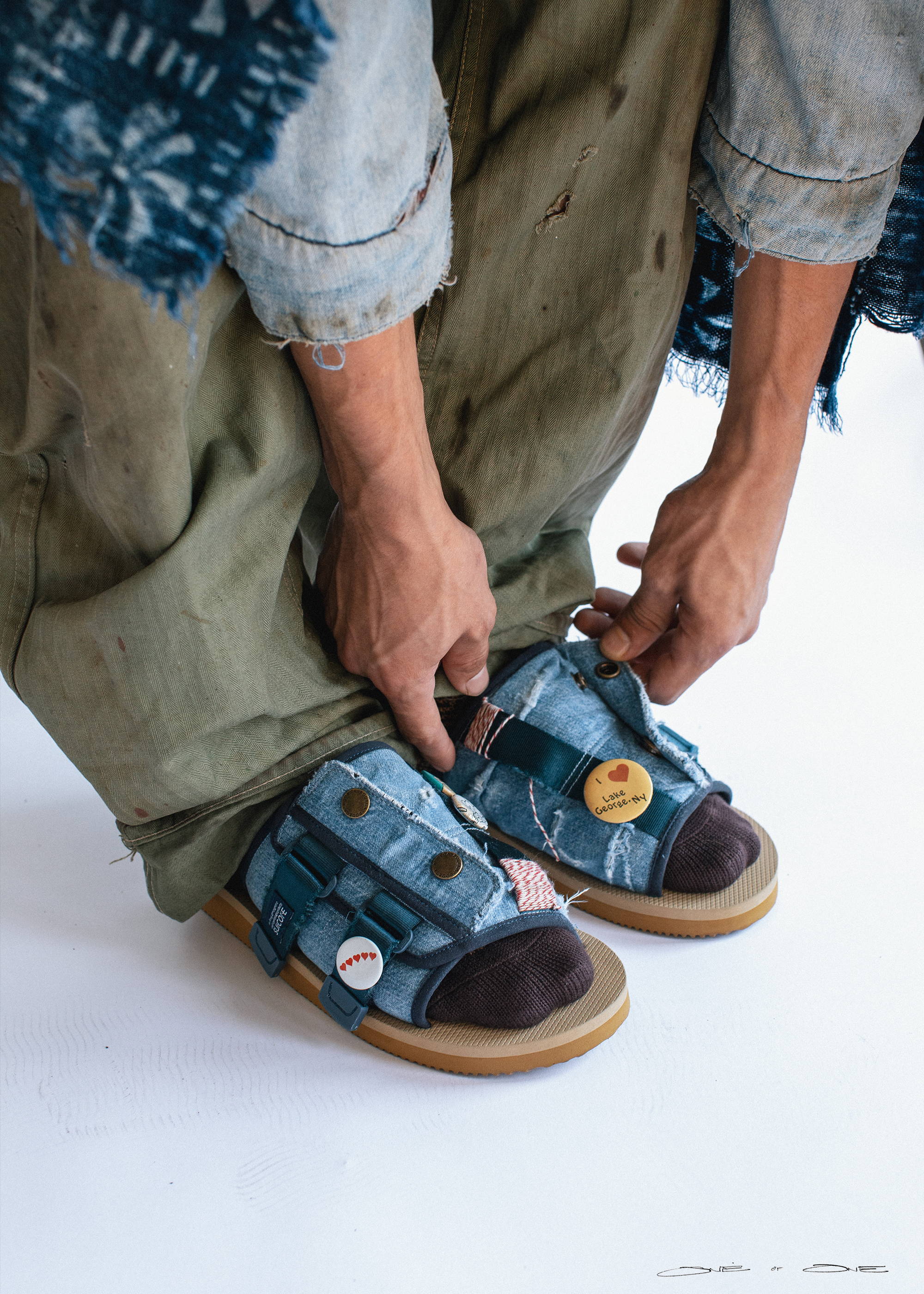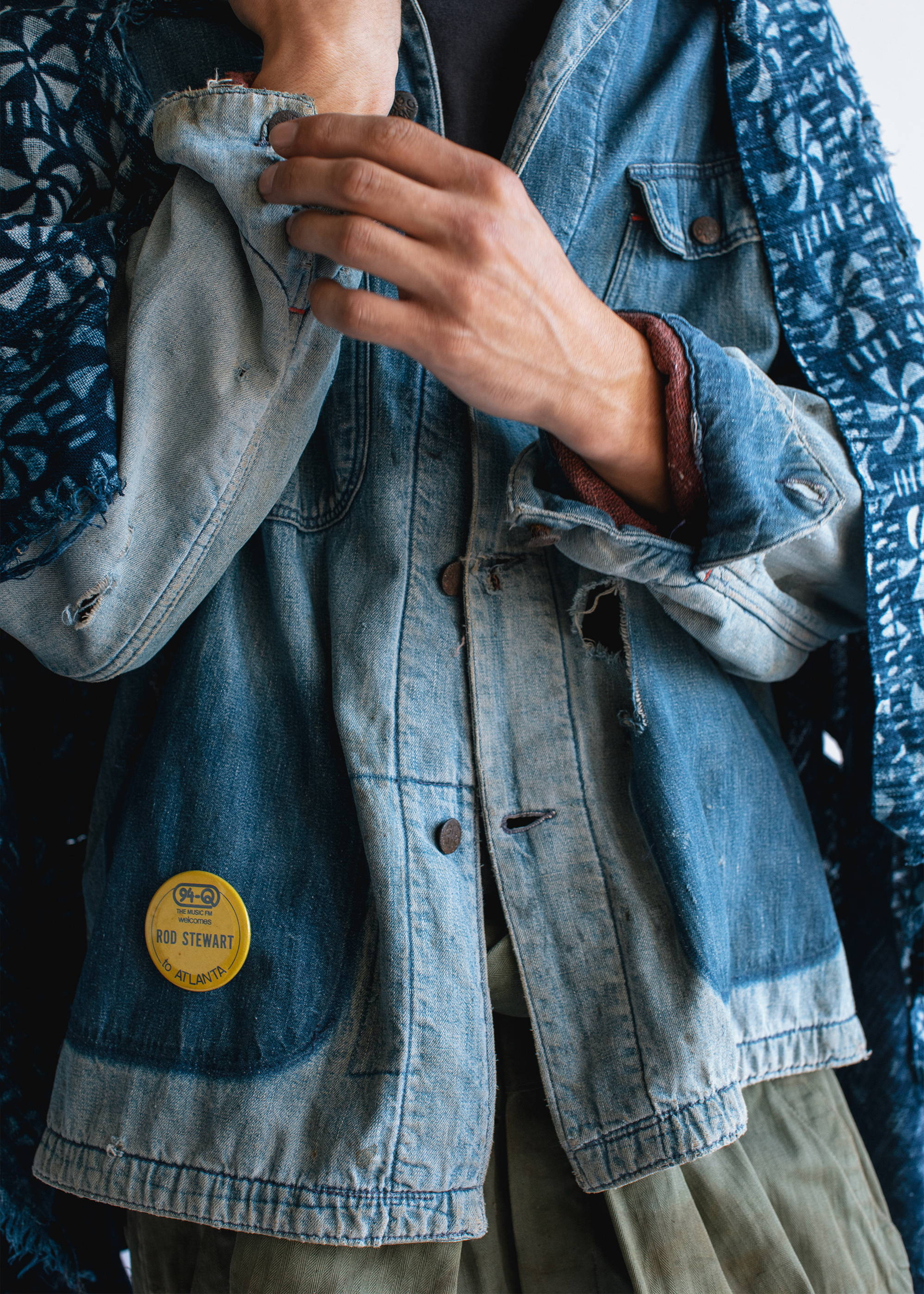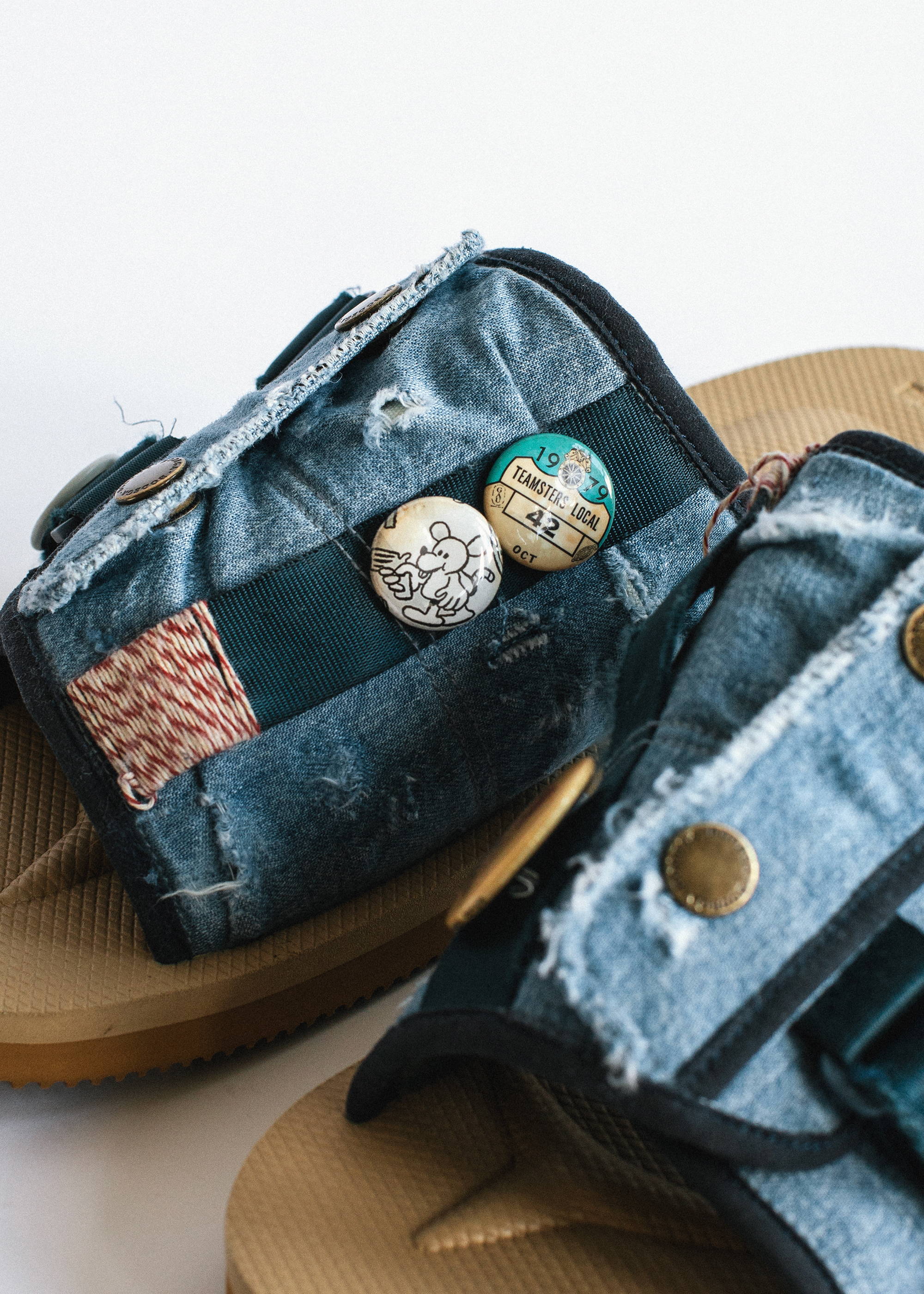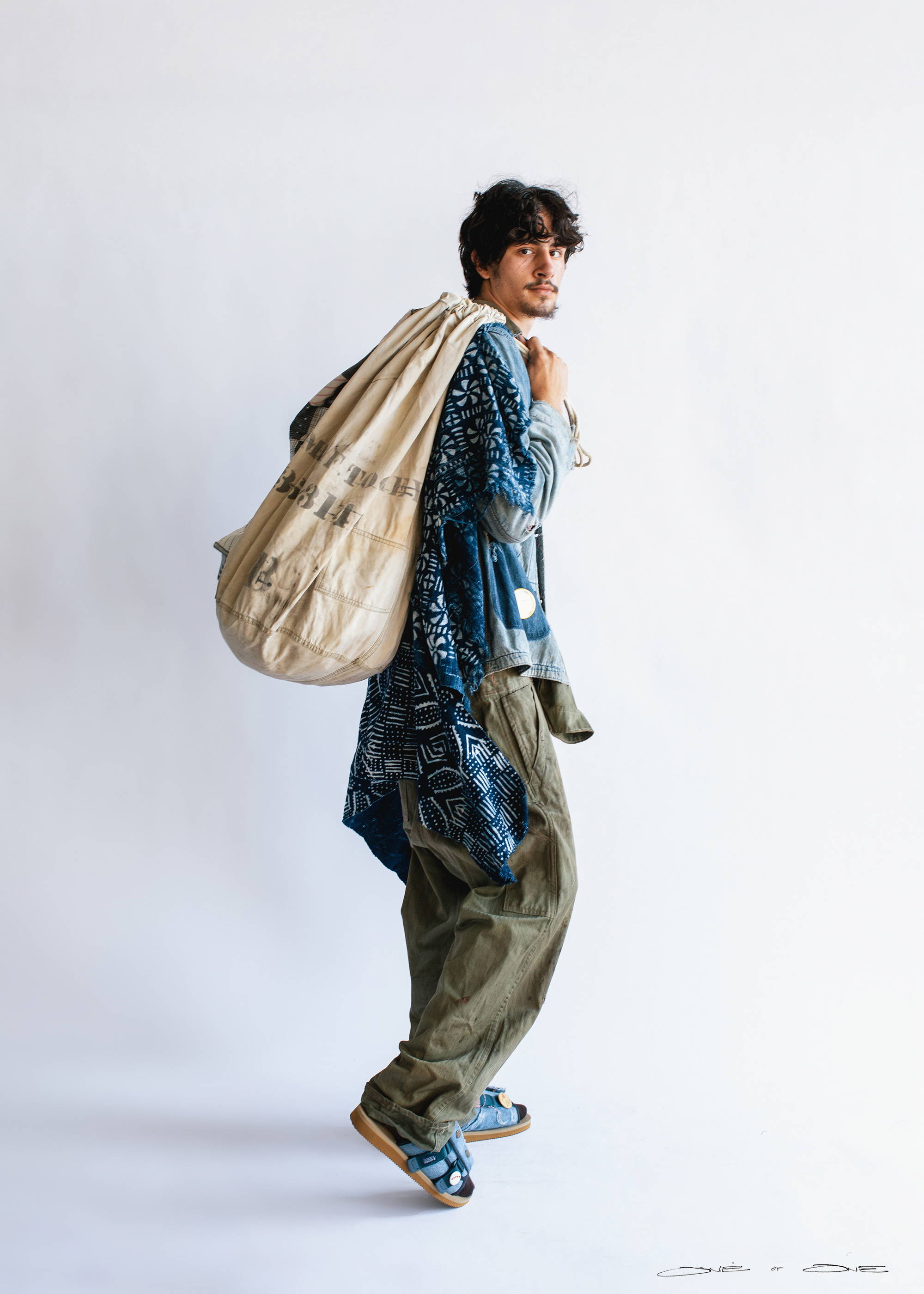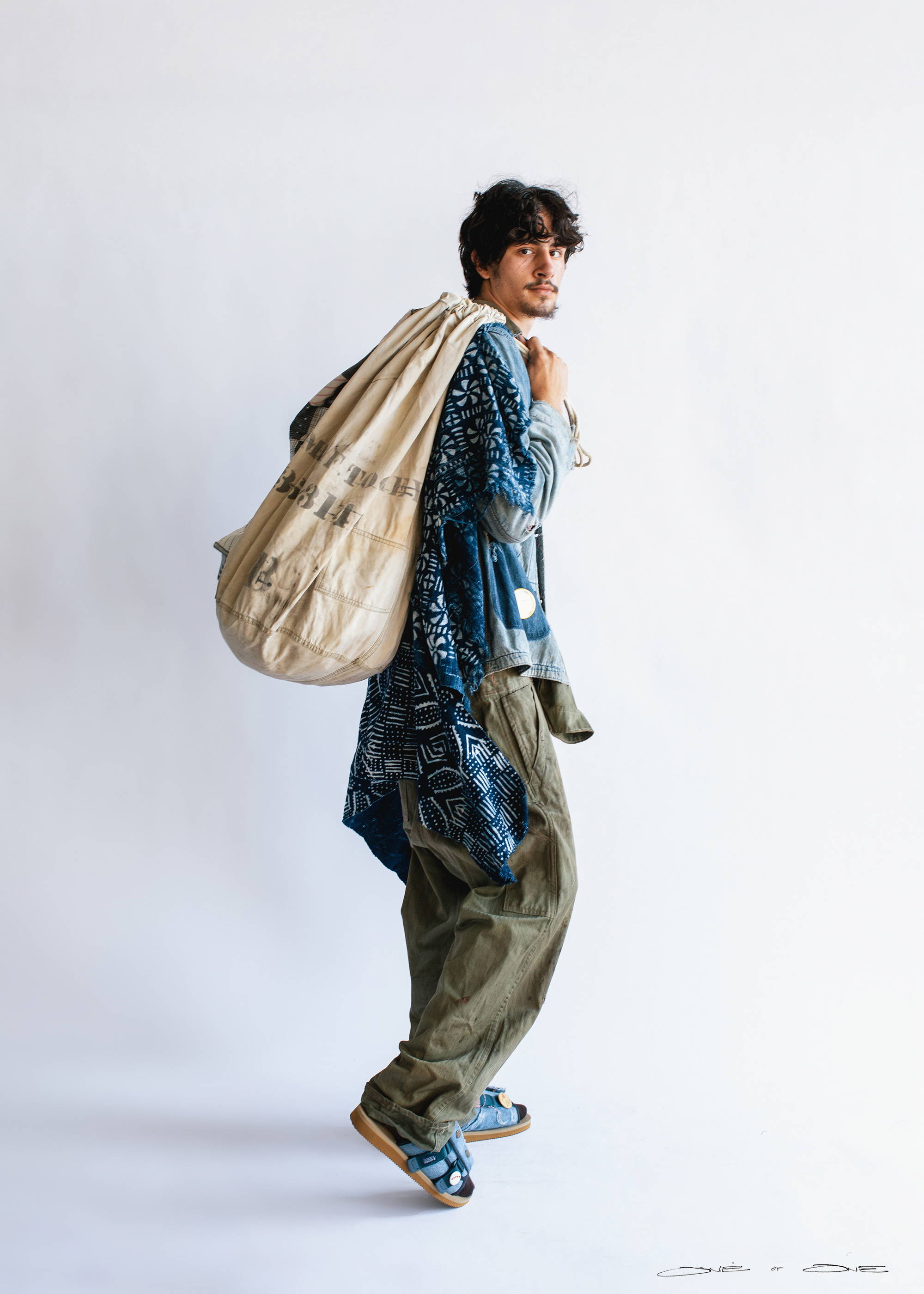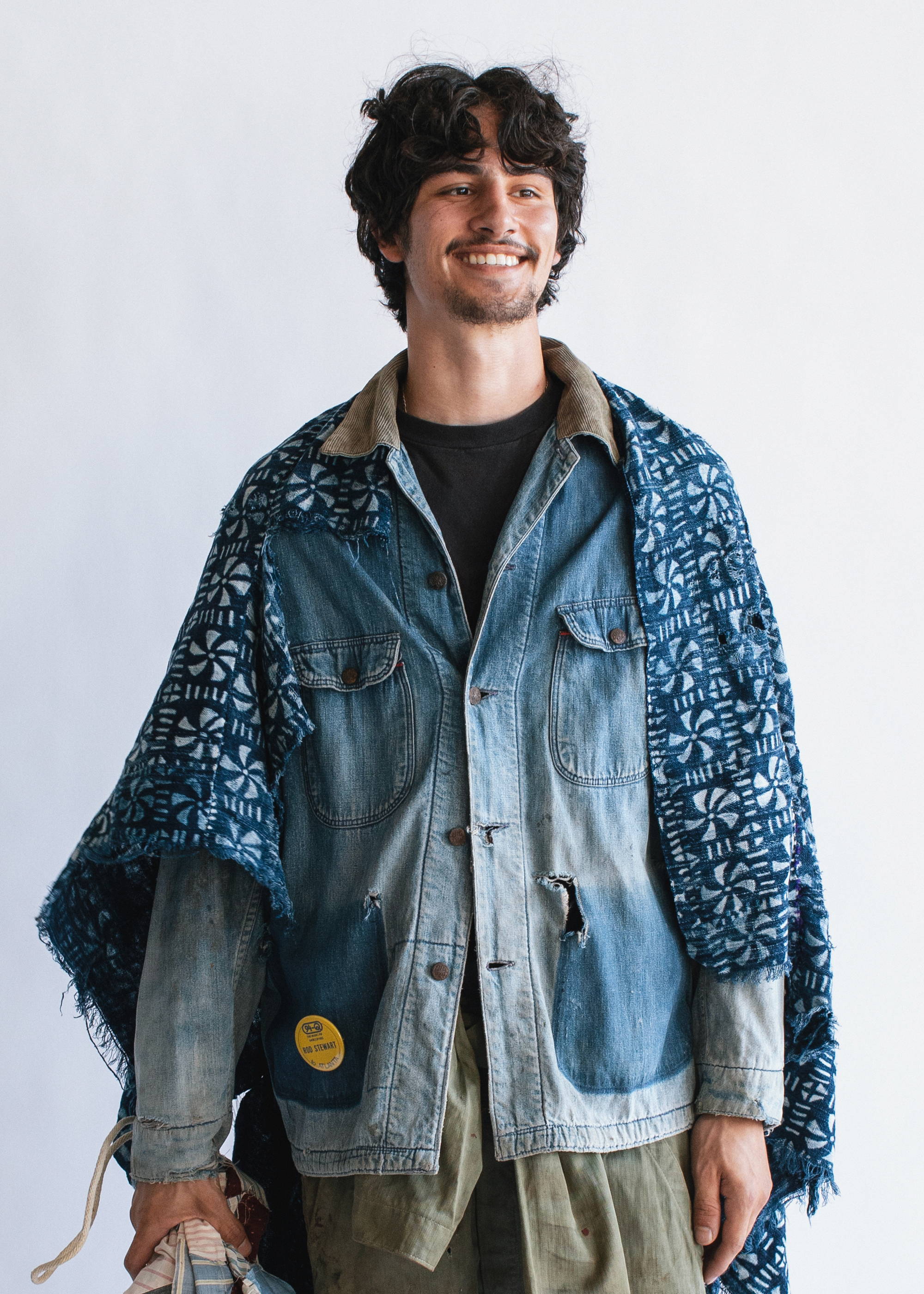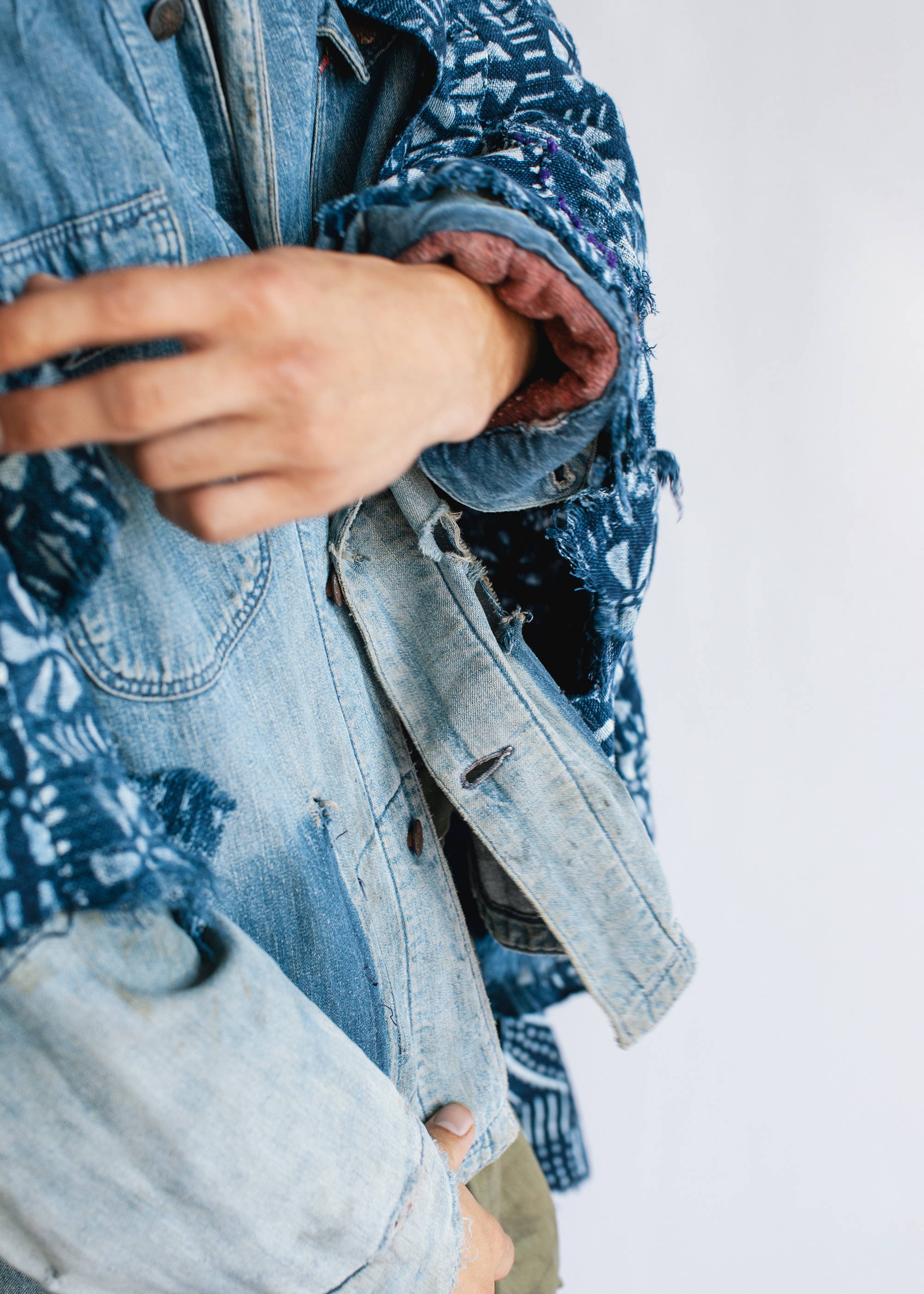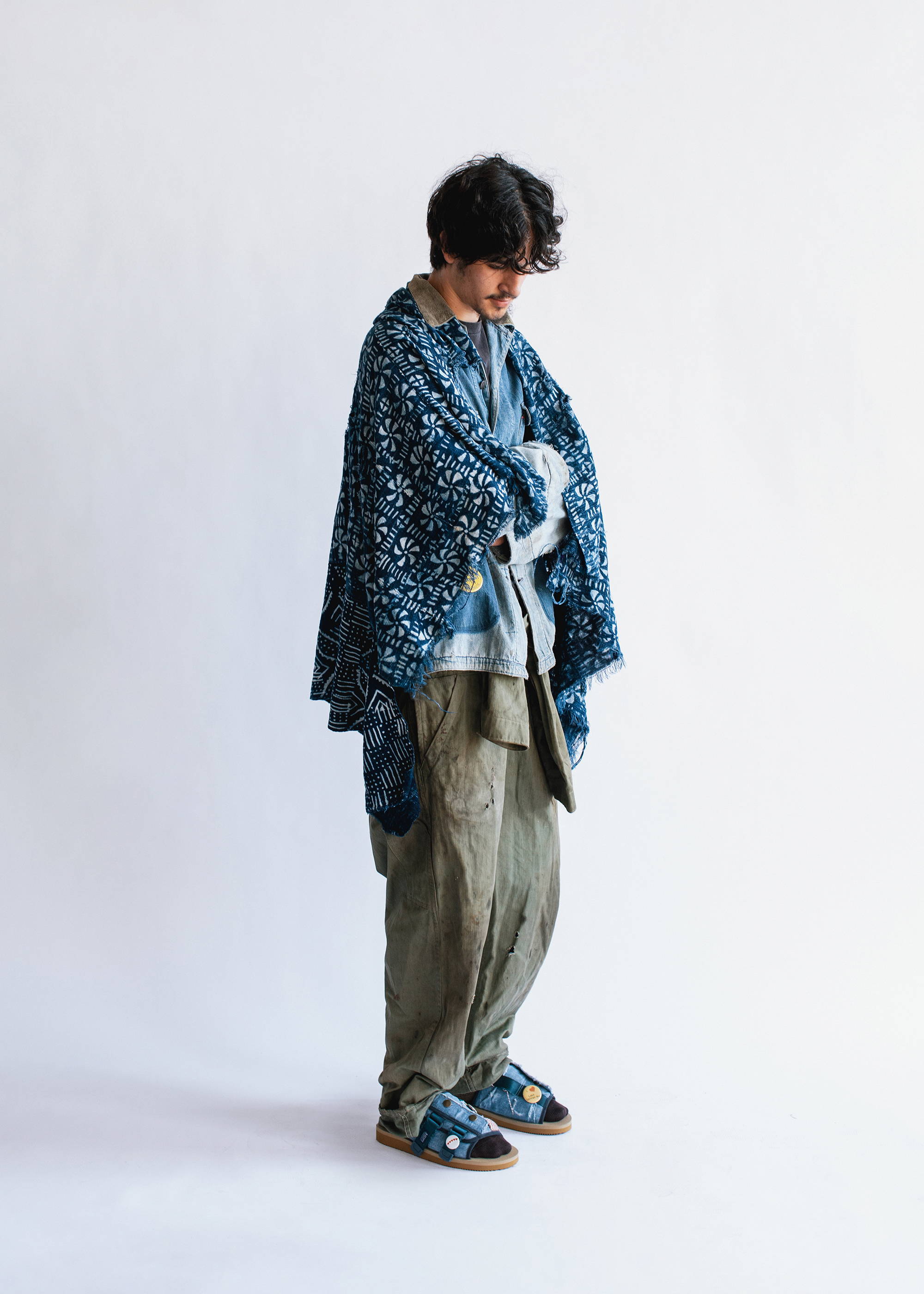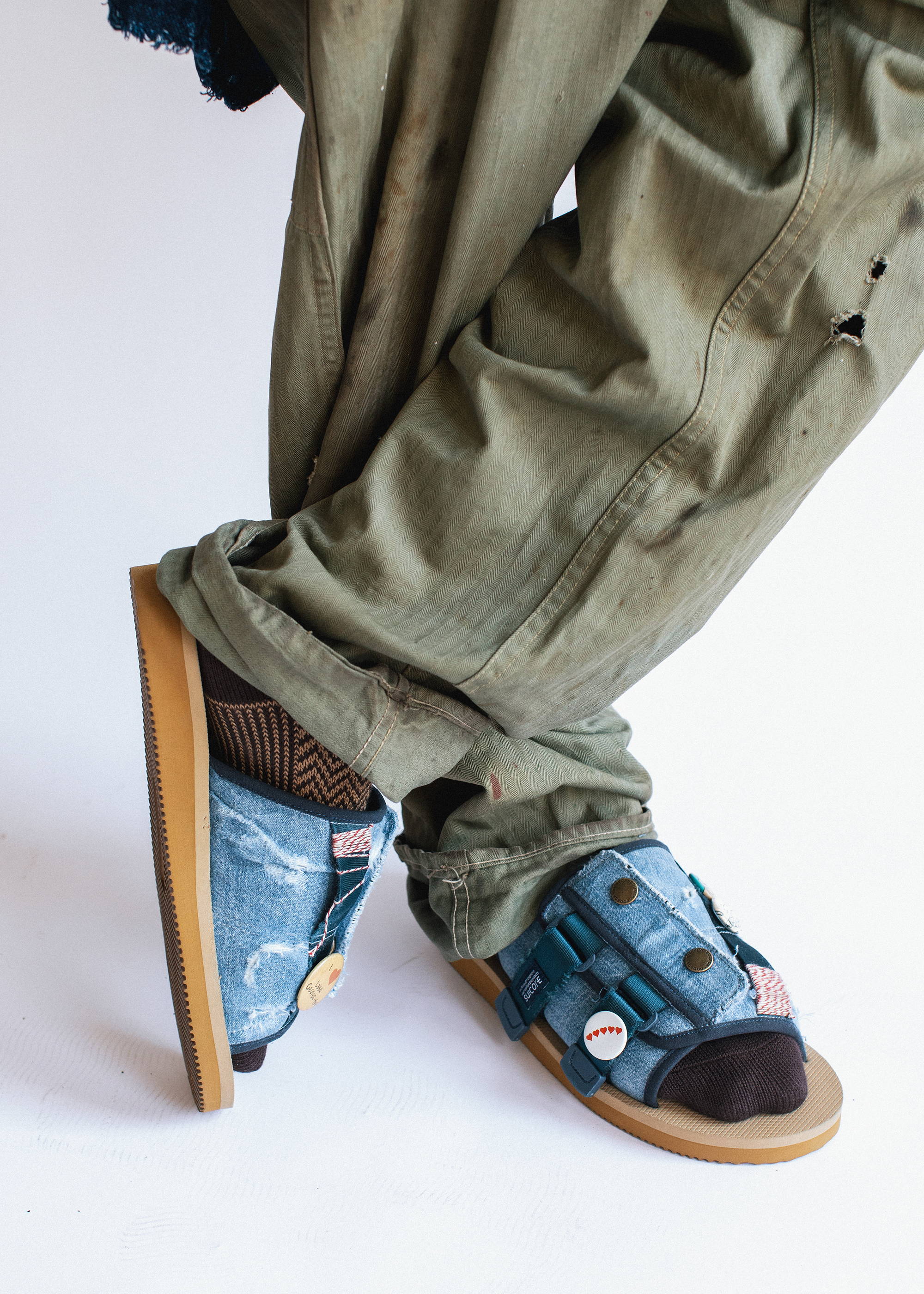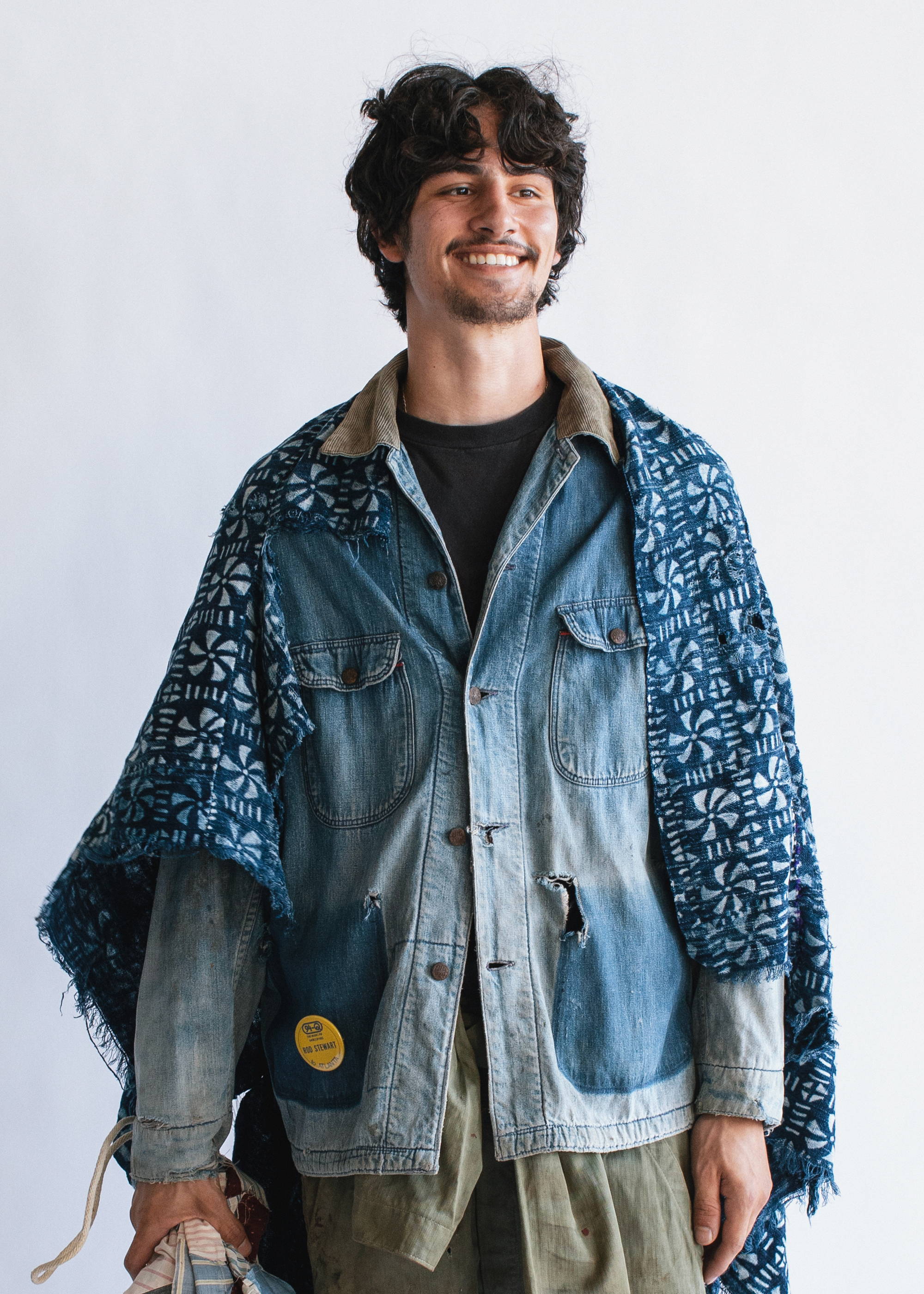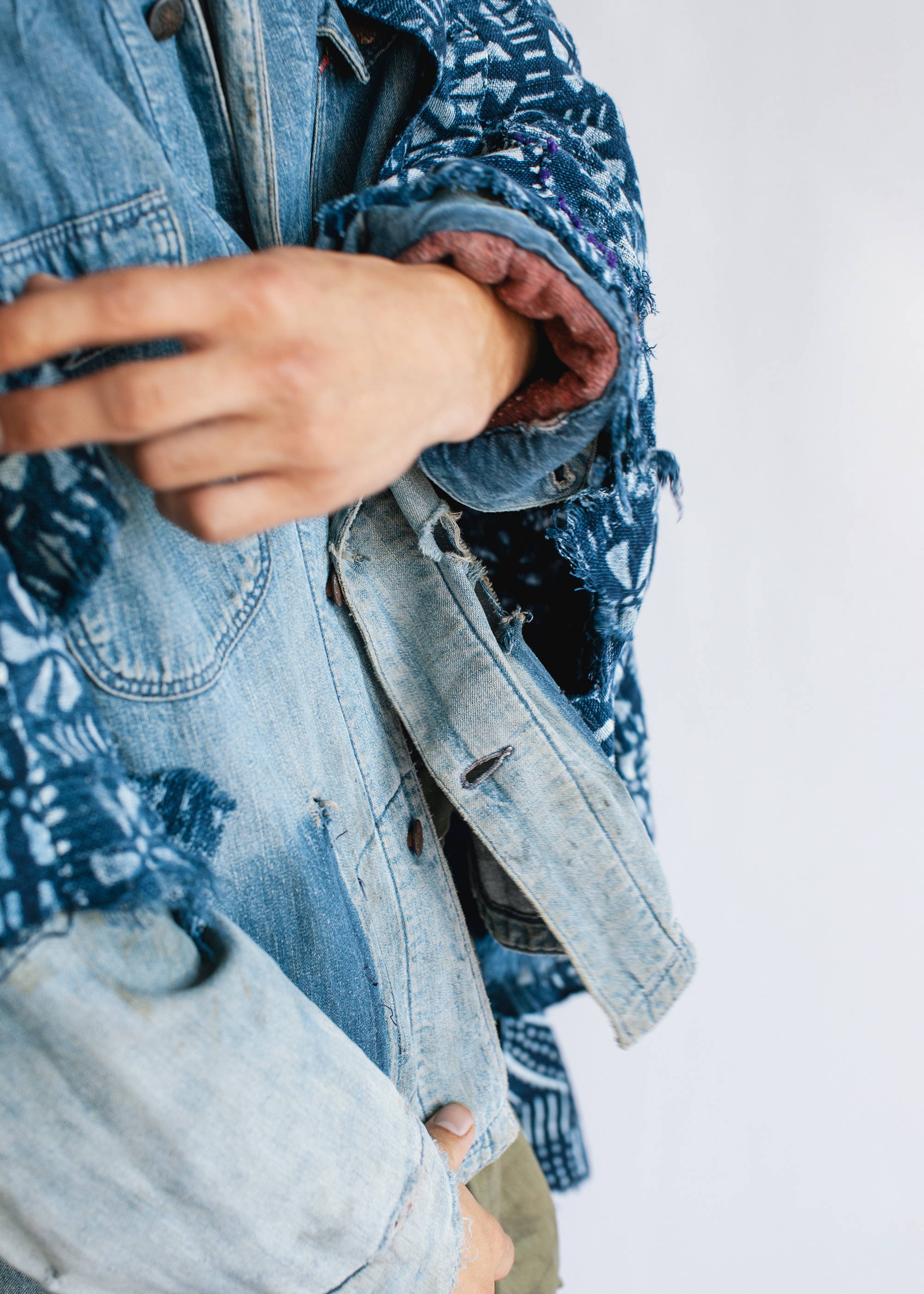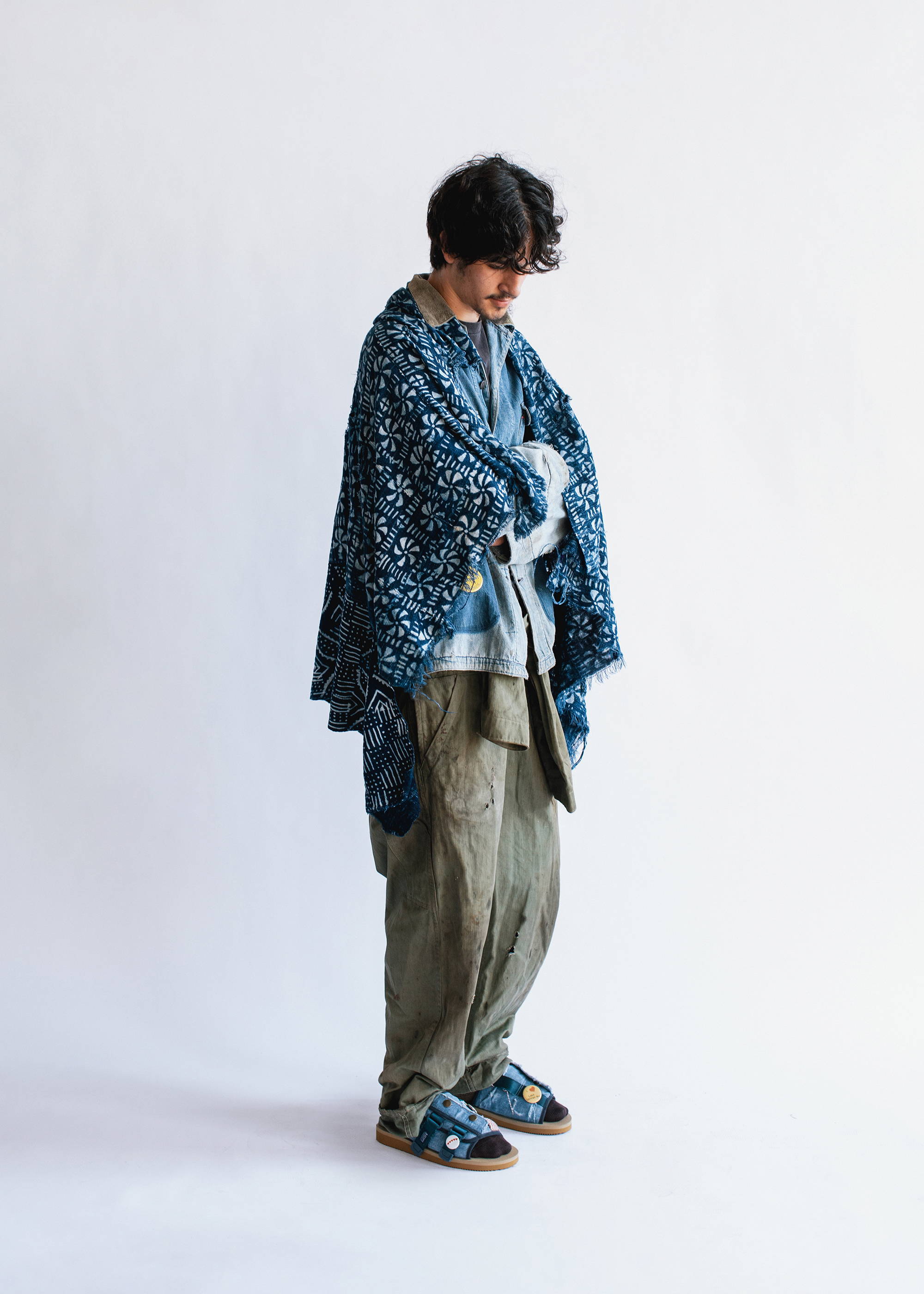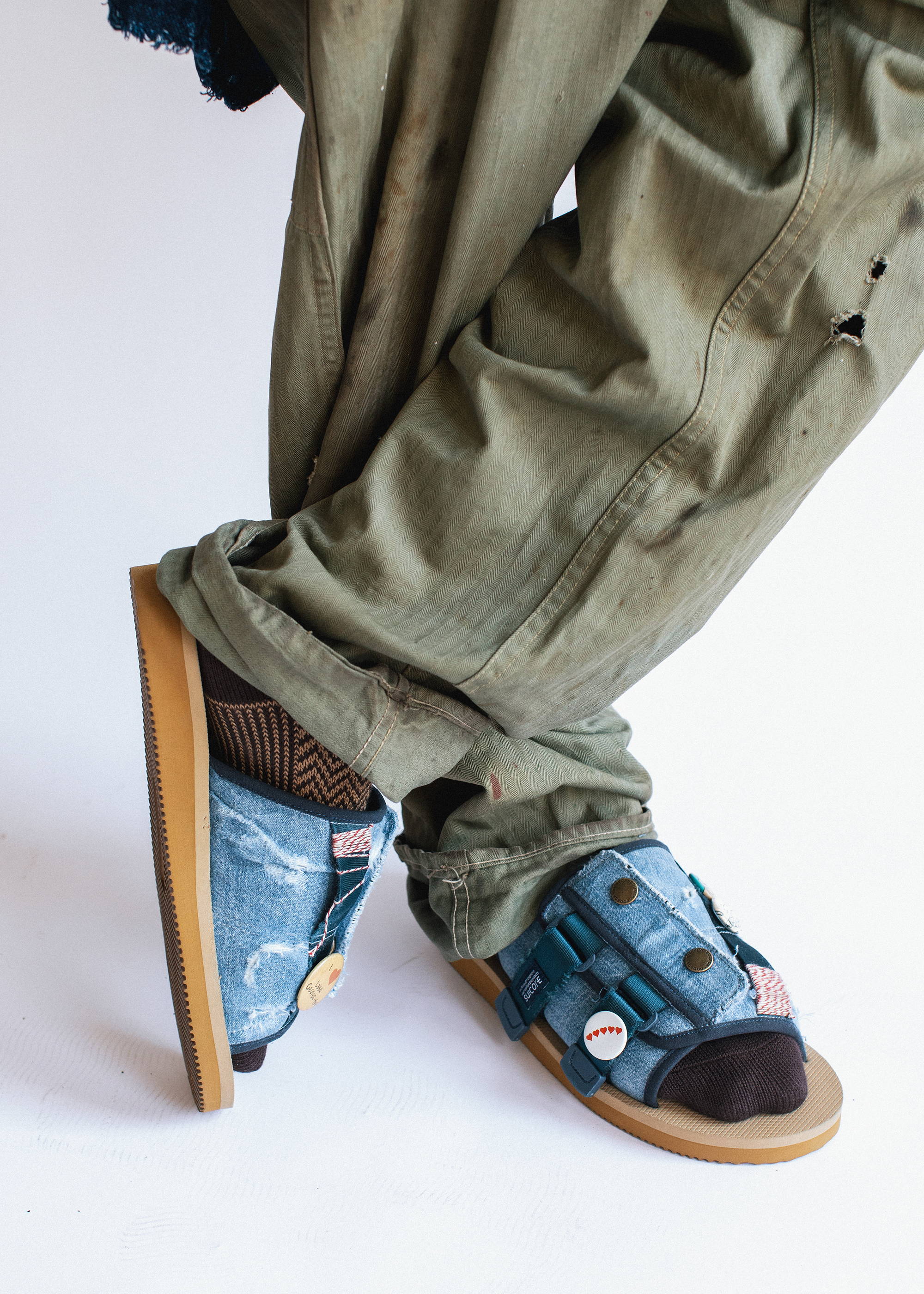 Serving as a physical outlet for each creatives' passions, not only is each Bodega Kaw a 'one of one', each pair will continue to develop more character as the denim fades over time and the 'upper exhibits' are updated.
Talent: Adrienne @aadriennee, Tim @denimfish2, Julia @yulitobonita, and Dan @danielfrxnko
Photography: Bryan Fernandez @mavvro
Photo Assistant: Analiyah Perdomo @analiyah.elida
& Bodega


Release Info:
Friday, September 2, 2022
Available online at 12pm EST and in-store at both our Boston and Los Angeles locations on a first come, first served basis.