The world can be an unpredictable place. Weather can change on a dime, seeing friends can feel like securing clearance with a foreign dignitary, and multiple wardrobe changes are just par for the course.
To help keep you grounded as you go about your routine, a watch can be a life line. The one constant. But still, choosing the right one can be a trust fall for your wrist. After all, any watch can tell the time, only the right watch can tell the story.
So when you envision all of the scenarios that can unfold throughout your most typical and atypical days, from morning coffee walks and impromptu catch-ups with the neighbor you've been avoiding, to the run after work and hang with your crew, you need a watch that can weave through it all, without having to make up for lost time.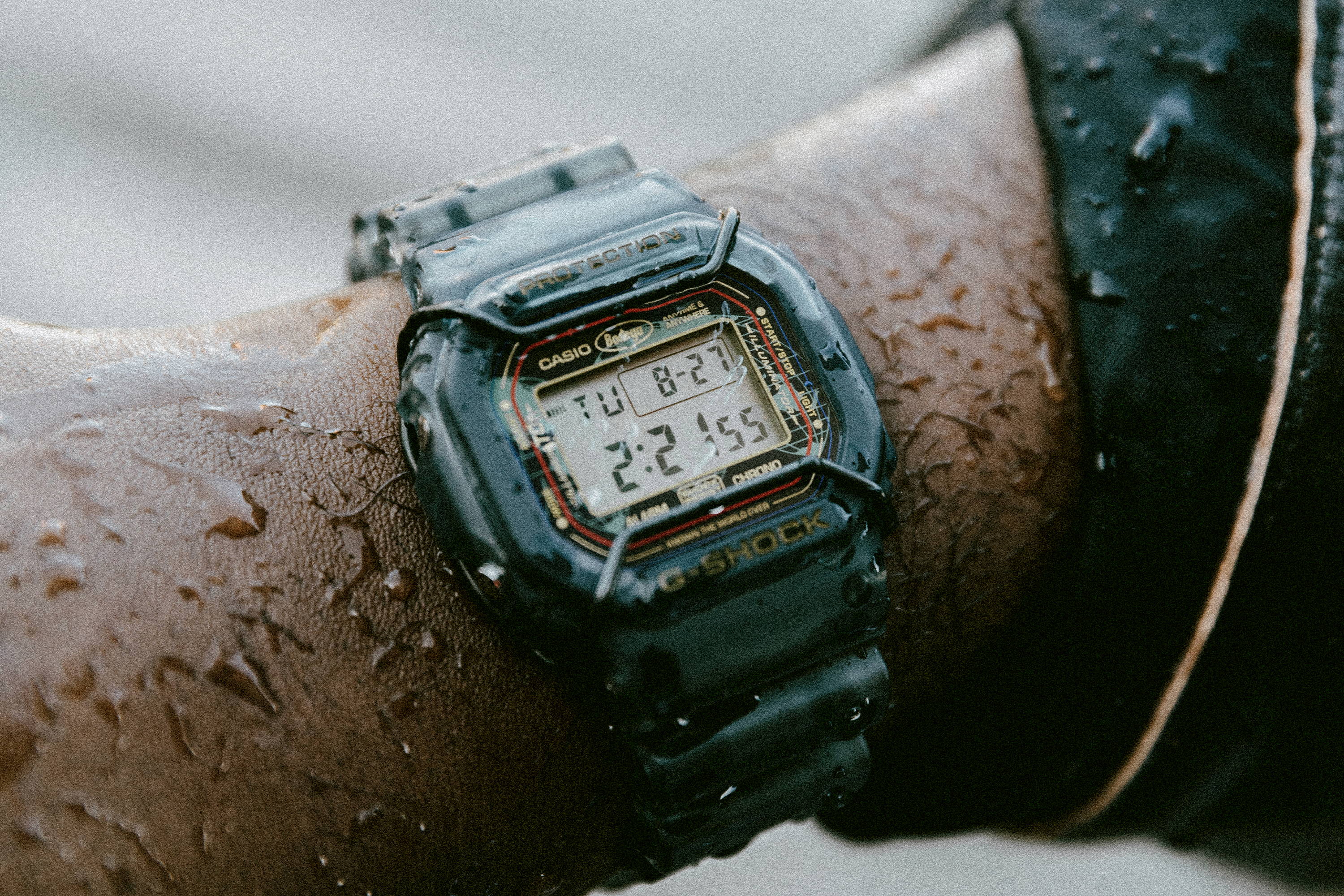 As part of G-SHOCK's 40th anniversary celebration, the Bodega x G-SHOCK DW-5600 "Anytime & Anywhere" goes between the hash marks to deliver a watch with global appeal for the seasoned collector, new enthusiast, and homie who just wants to know when their shift ends.
Starting with G-SHOCK's "most quintessential" model, which channels the brand's focus on functionality, even under duress, the shape and design of the 5600 remains quintessential ensuring you can keep up with all your dicey maneuvers from exploring rooftops and tagging trains to the rainy skate home. With its defensive stance made up by details like a rugged octagonal case, stainless steel roll-cage bumpers, and grooved band, it wears its protection on the surface but also through to its inner-workings, guaranteeing you can throw caution to the wind and focus on forgetting it's on your wrist - and knowing what time it is.
Thanks to its retro co-branded face in gold lettering, red & blue pinstripe accents, and globe motif, the 5600 strikes a nostalgic chord, taking us back to our first impression of watches, whether seen on a wrist, in a store, or even reminding us of one we might have owned in the early days. However that smoke gray translucent resin finish snaps us back into the modern day, giving the watch a refined, updated edge.
But it's in the accessories to the accessory where this collaboration really becomes dialed in. Featuring a custom woven band that spells out "Bodega" with first of its kind carabiner closure, this alternative strap keeps the throwback train alive, paying homage to the details of 90's outdoors gear while inspiring an alternative way to wear that is outside the wrist realm.
So even though the hours and seconds don't take cues from you, why shouldn't their apparatus? Sometimes you need time on your side, literally, like on your belt loop, jacket zip, or backpack webbing, for the most extreme of worldly expeditions.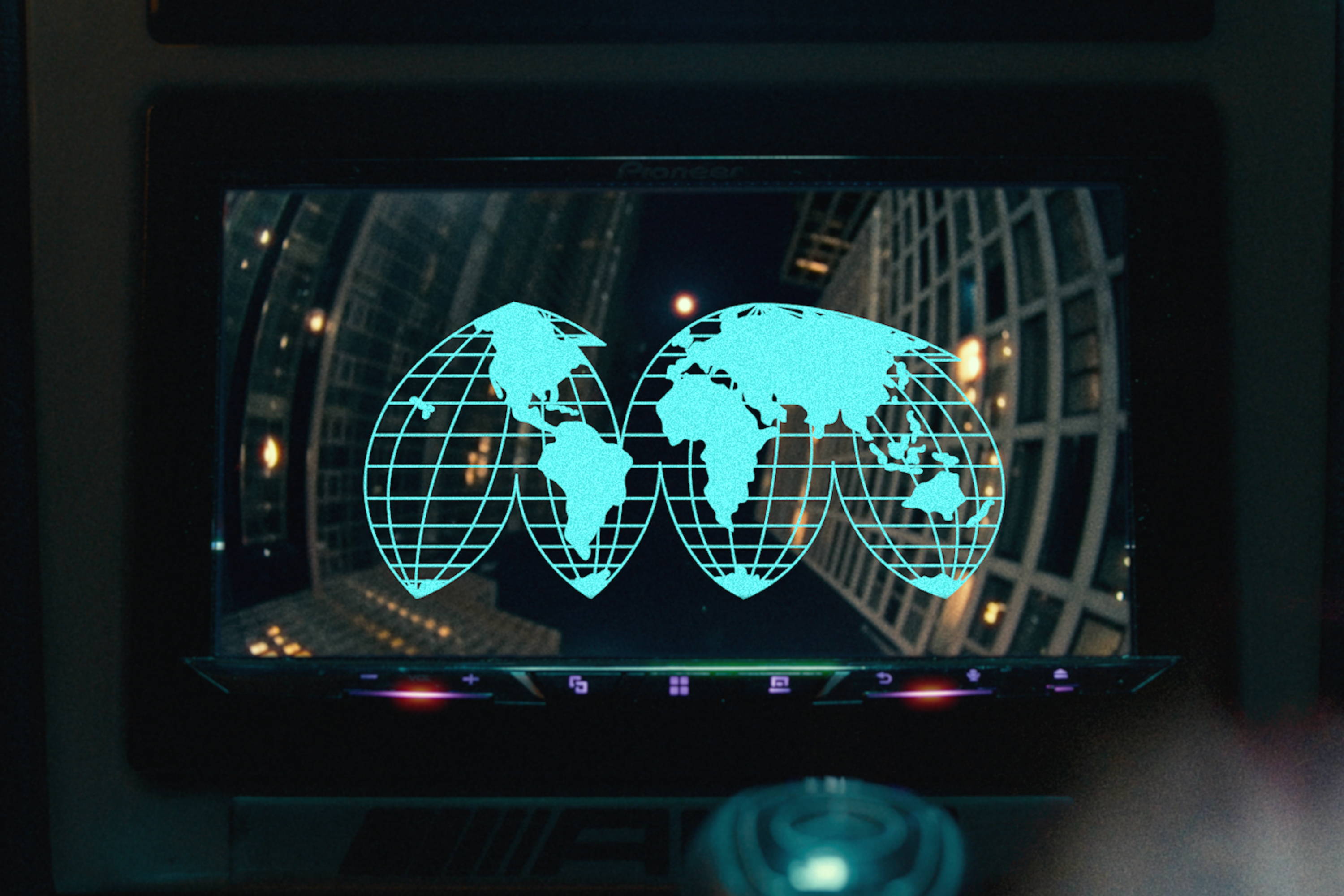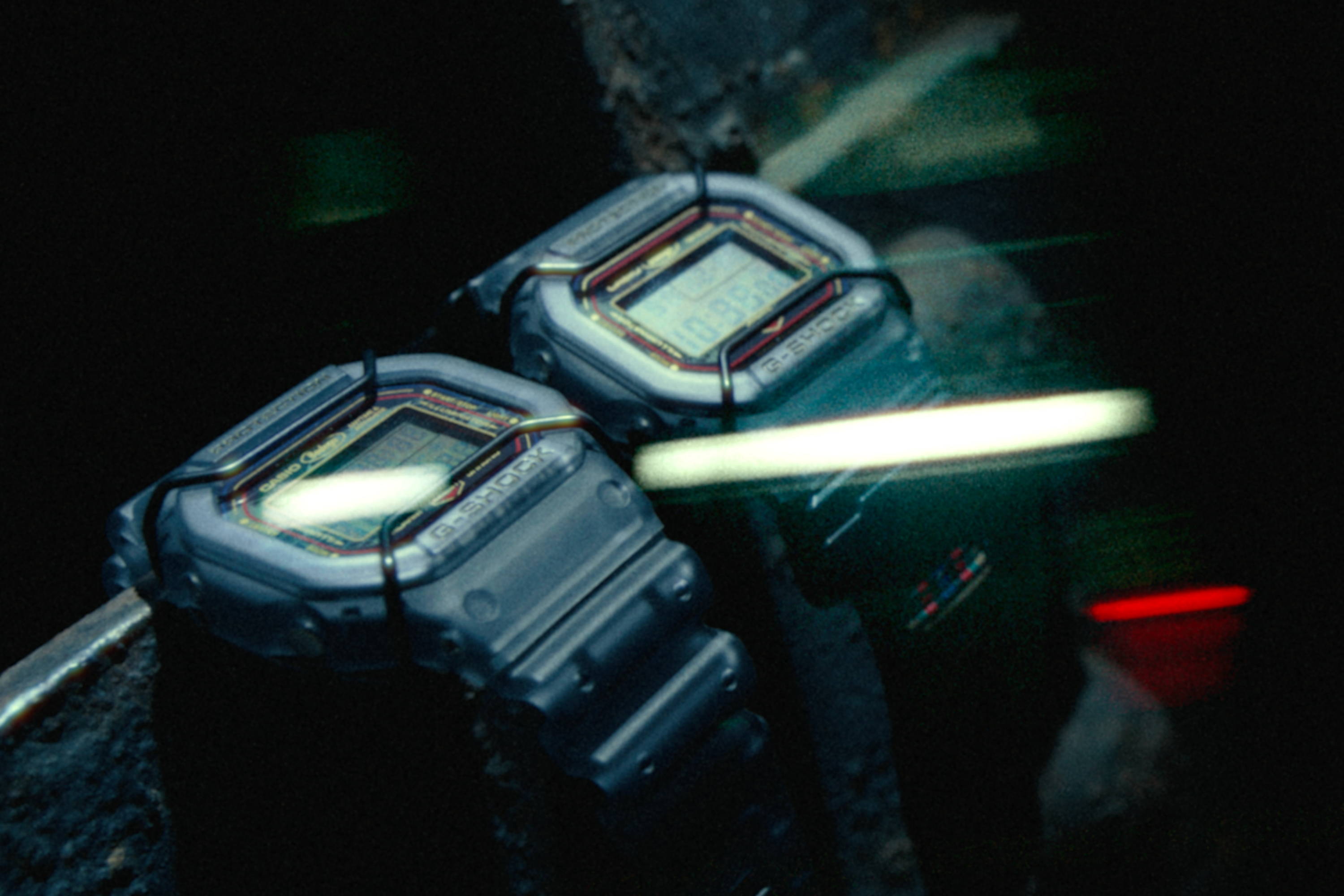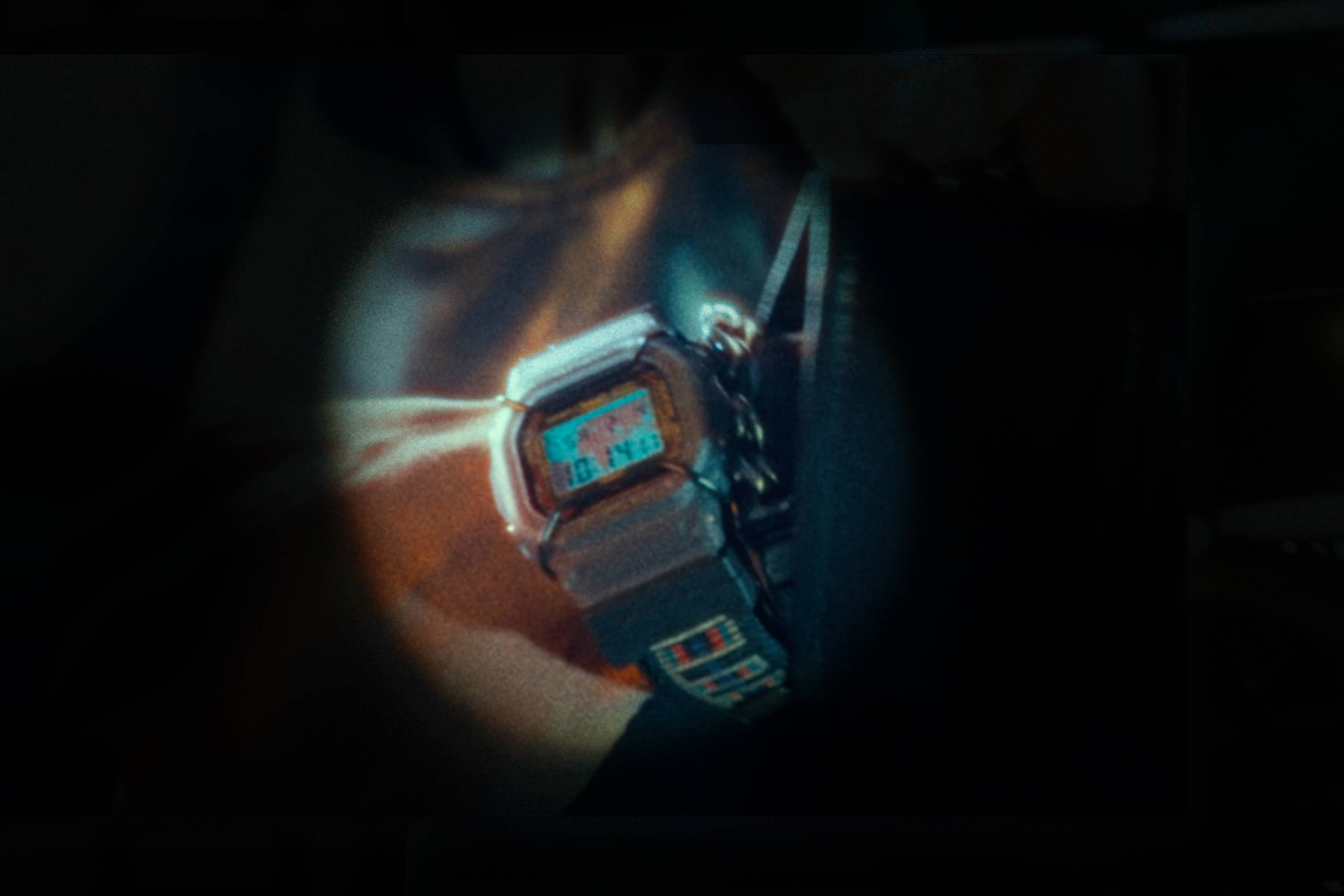 But the movement doesn't stop there by any means. Up to this point you might have envisioned this watch for daytime use only, however in textbook Bodega fashion we saved the best for last, and wouldn't you know, it's been staring you in the watch face this whole time. It's been a long day turned night and you still have miles to go before you sleep. So whether you're at the show, gallery, secret bar, or even in the great outdoors, one thing is certain: the lighting is horrendous. No worries though, our 5600 has you covered with its EL backlight reinforcing the reach of our reunion with G-SHOCK and allowing you to confirm your Uber has in fact been waiting for nearly 40 minutes.
So although the sunshine turned to snow, your friends rescheduled to next year, and your outfit changed 3 times while reading this, rest assured our DW-5600 keeps things linear.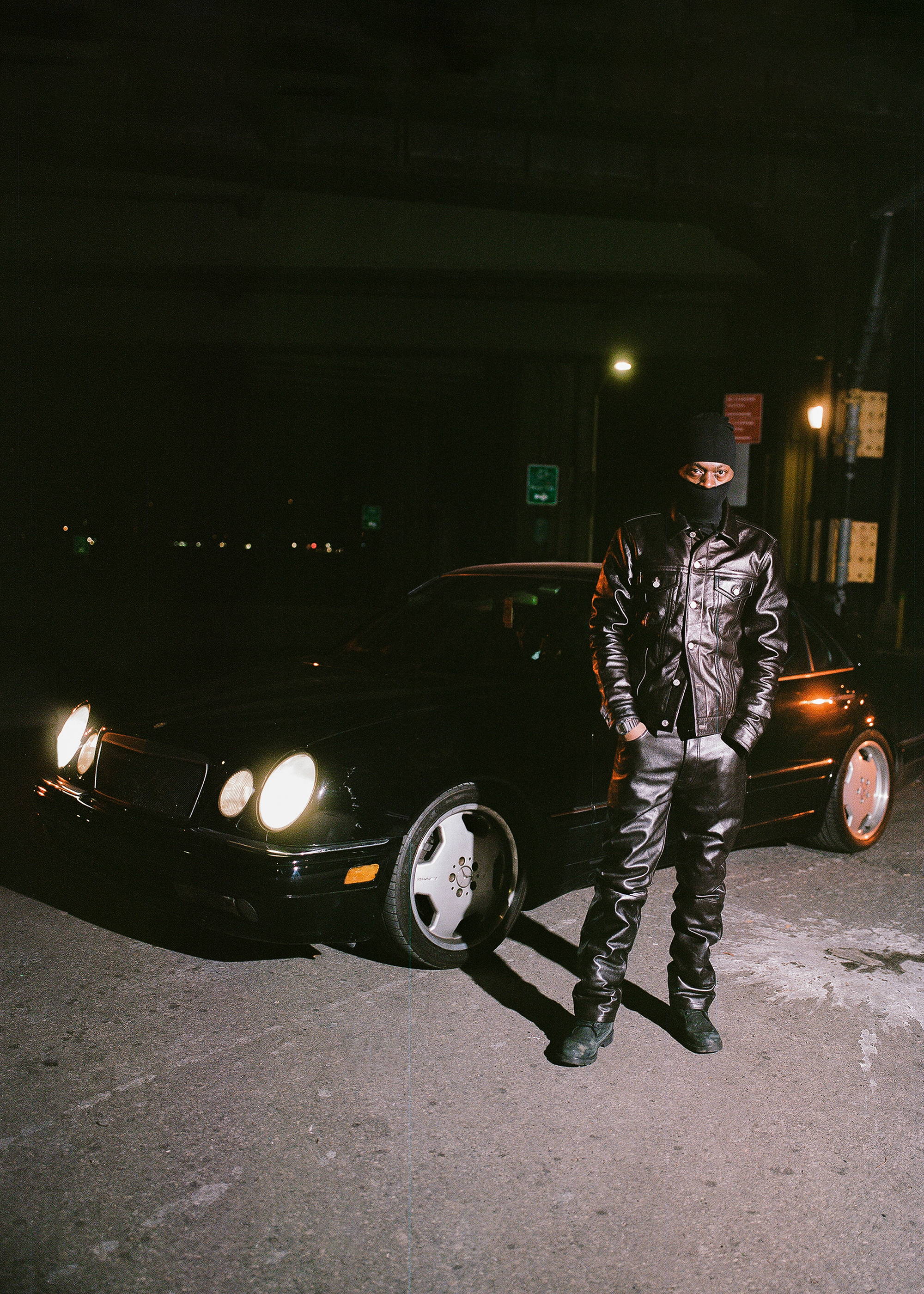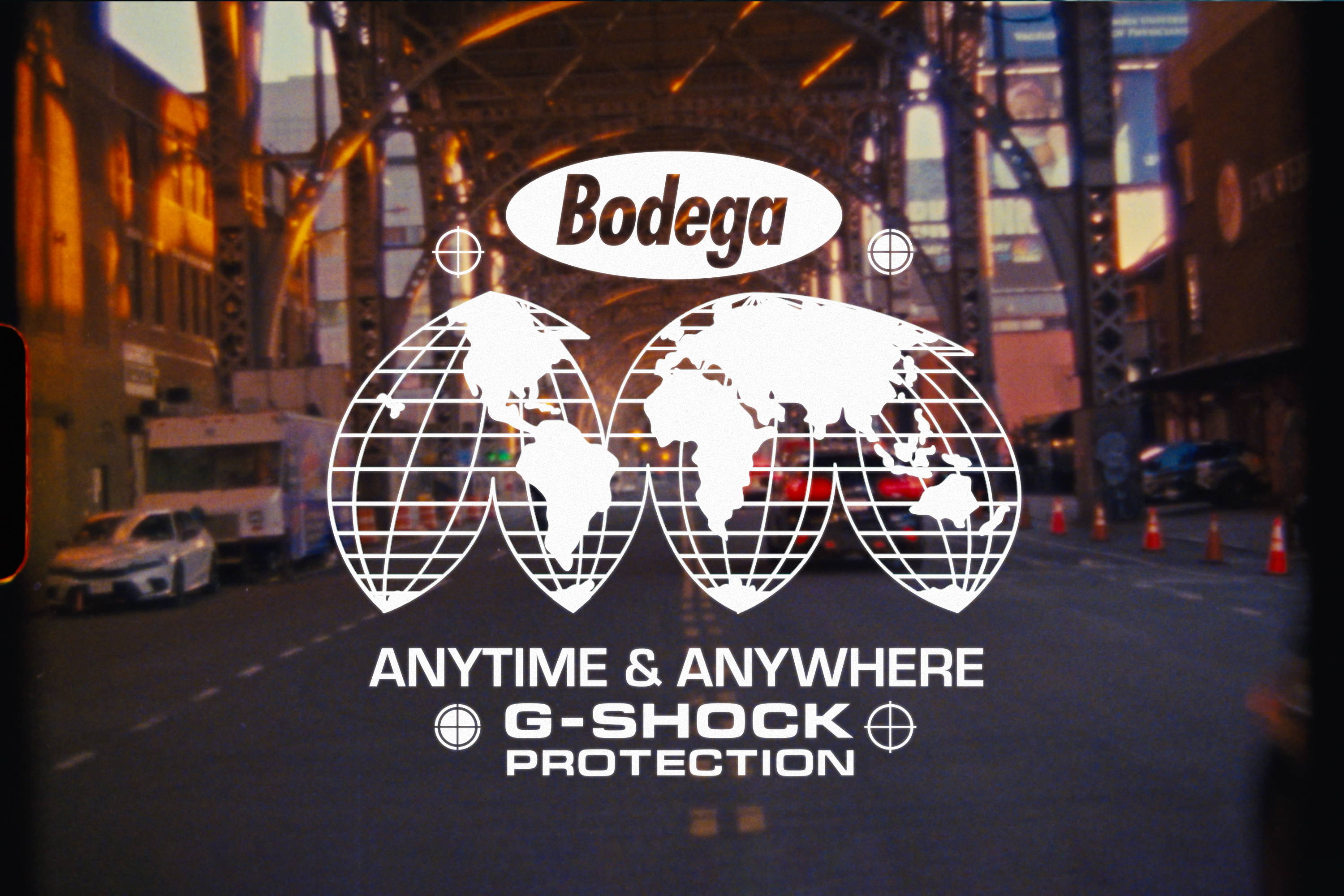 Director: Michael B Janey @nottonightmike
Cinematographer: Kai Dickson @kaj_dickson
Stylist: Lee Christmas @lee.xmas
Talent: Malcolm Johnson & Austin Price @theviceofprice
Photographer: Geoffrey Baptiste @geoffrey.baptiste
EP/CD: Alex Majher @alexmajher
Line Producer: Calvin Herbst @calvin_herbst
Post Producer: Elizabeth Kraushaar @liz_kraushaar
Editor: Devon Solwold @devon.solwold
Original Music: Nick Hadad @nickhadad
Colorist: Kai Dickson
Agency: admilk @drinkadmilk
& Bodega
Release Info: Friday, February 17, 2023
Available online at 12pm EST (noon) and in-store at both our Boston and Los Angeles locations on a first come, first served basis.