Whether you had memories of riding the train up from the suburbs or taking the bus from another part of the city, when the Ivy League is in your backyard, your relationship with it is a little different than the outside world.
Of course there is no denying the history and prestige of it all, but its impact is much more cultural than educational. A place to have trespassed or where your grandpa went. The landmark where you used to meet up with your friends at or your favorite place to skate through. And although locals play this funny game of endearing it amongst out-of-staters and dunking on it with other locals, even if they don't admit it, deep down it all stems from a sense of pride. So when it comes to repping the school or the ivy aesthetic, it's not as much a question of if but how. From skaters and ballers to construction workers and janitors - heck even students at neighboring colleges, everyone is rocking gear. Why should the buck stop at the enrollment list anyway?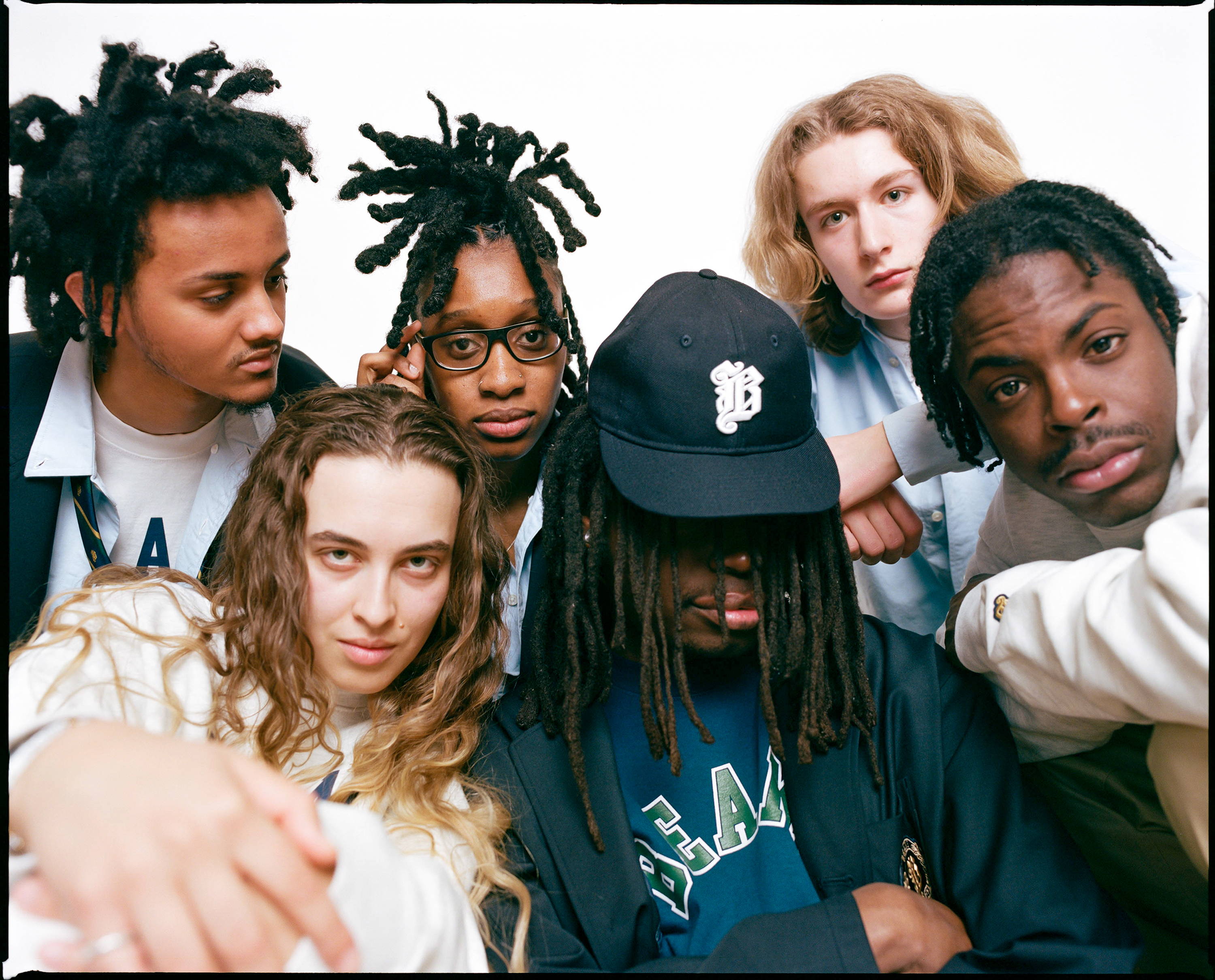 So when we were drawing up a capsule that tied in our place on the outskirts of this world, we knew we wanted to rock the regatta a bit, pointing the veritas towards the next starting class of dressers.
With our Easy Ivy collection with Beams and adidas, we expand on the traditions put in place by old school ivy to bring a new school approach that is much more Max Fischer than Benjamin Braddock.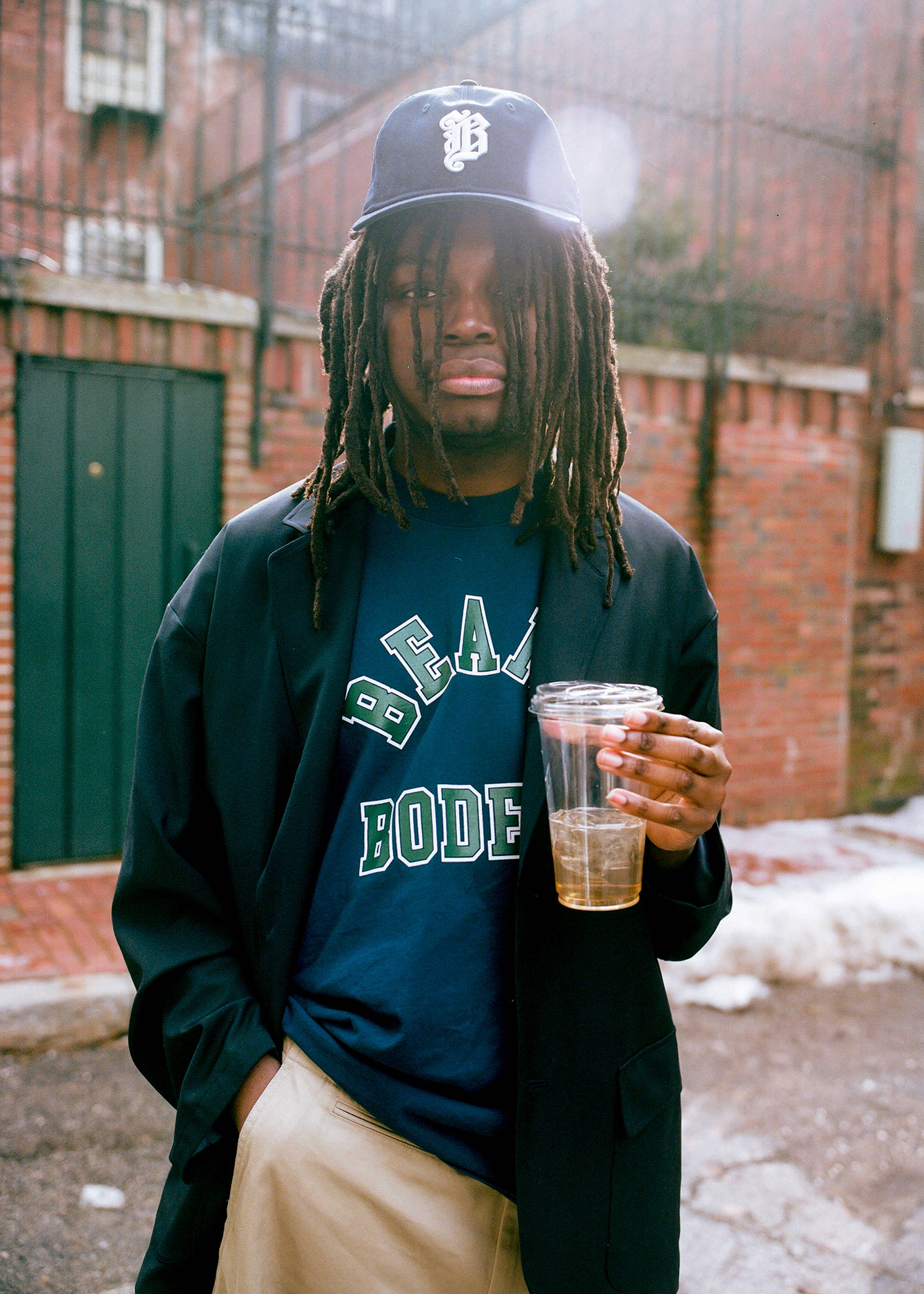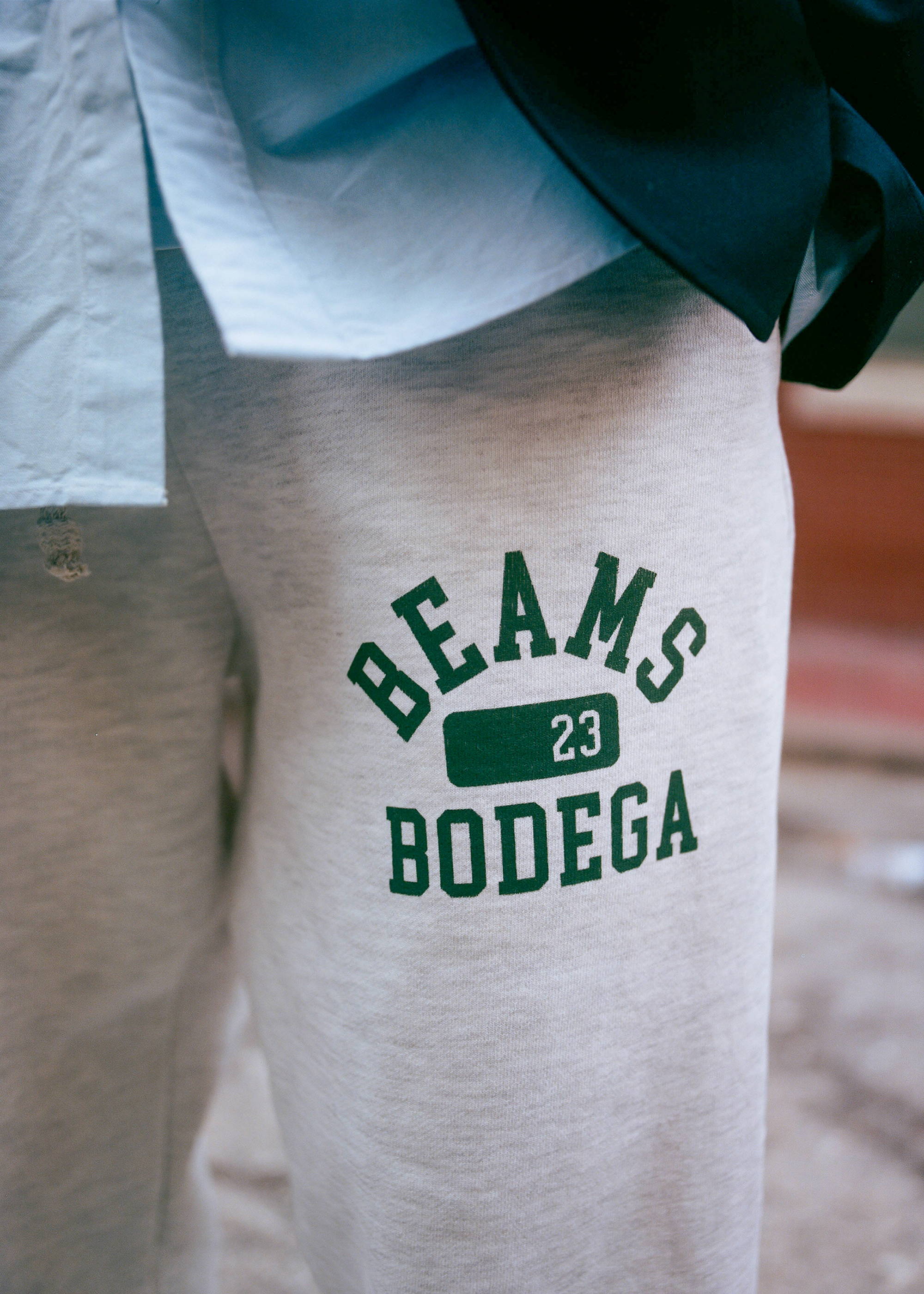 Born out of a reverence for and rebellion against "prep" style which goes back to the early 1900s, although hard to believe by today's standards, ivy style definitely ruffled some racoon coats when it rose to popularity in the 1950s. Enjoying a heyday until the mid 1960s, it wasn't until the Japanese set their sights on the style and documented its influence with 1965's Take Ivy did this powder keg really get lit, busting open the door for ivy style on an international stage. Cemented into the lexicon of historic trends, even as the aesthetic began to fizzle stateside, Japan's passion for the trend and unique outside-turned-inside perspective ensured its classic iteration remained as strong as ever, with Harajuku serving as its epicenter.
Just a few short years after this paradigm shift, Harajuku was about to be the epicenter of another movement, this time not just an idea but a brand influenced by a concept. Founded in '76 and born from this growing fascination of American collegiate style, when Beams appeared on the scene it didn't just stock clothing, it created an image – one modeled after a dorm straight out of a quintessential American university. So it's only natural that in our collab we draw on our intertwined historic and geographic roots to bring ivy style to a new generation.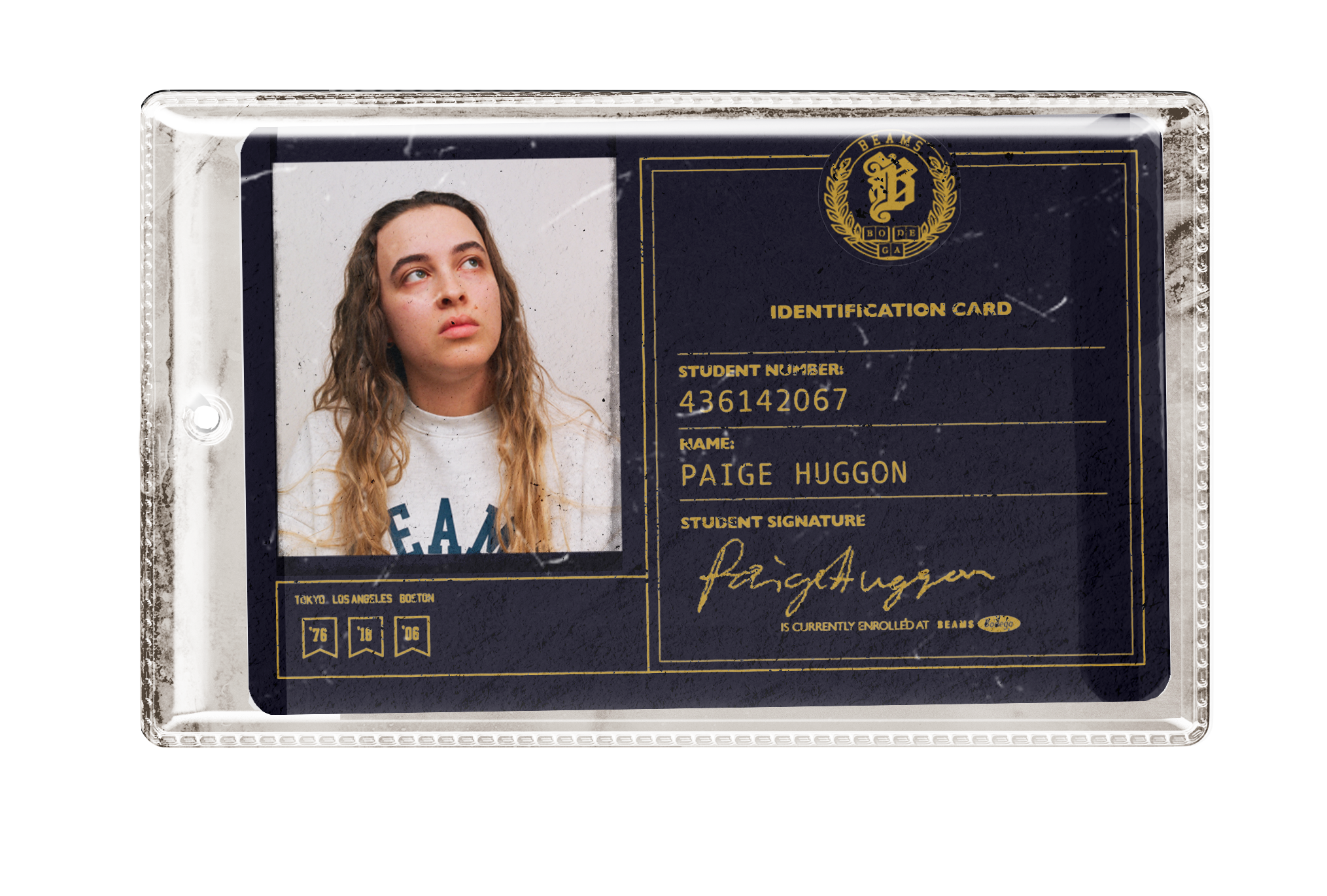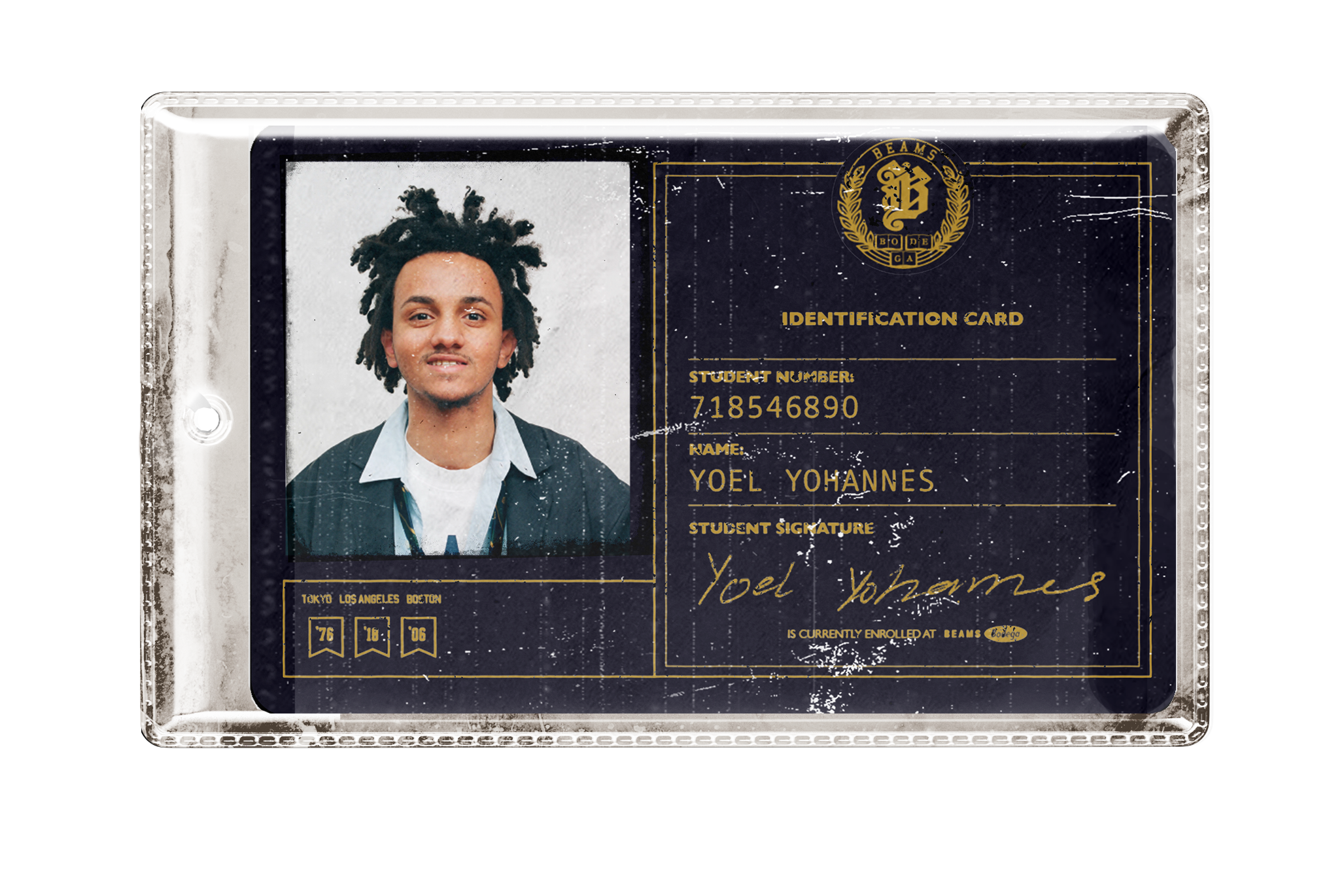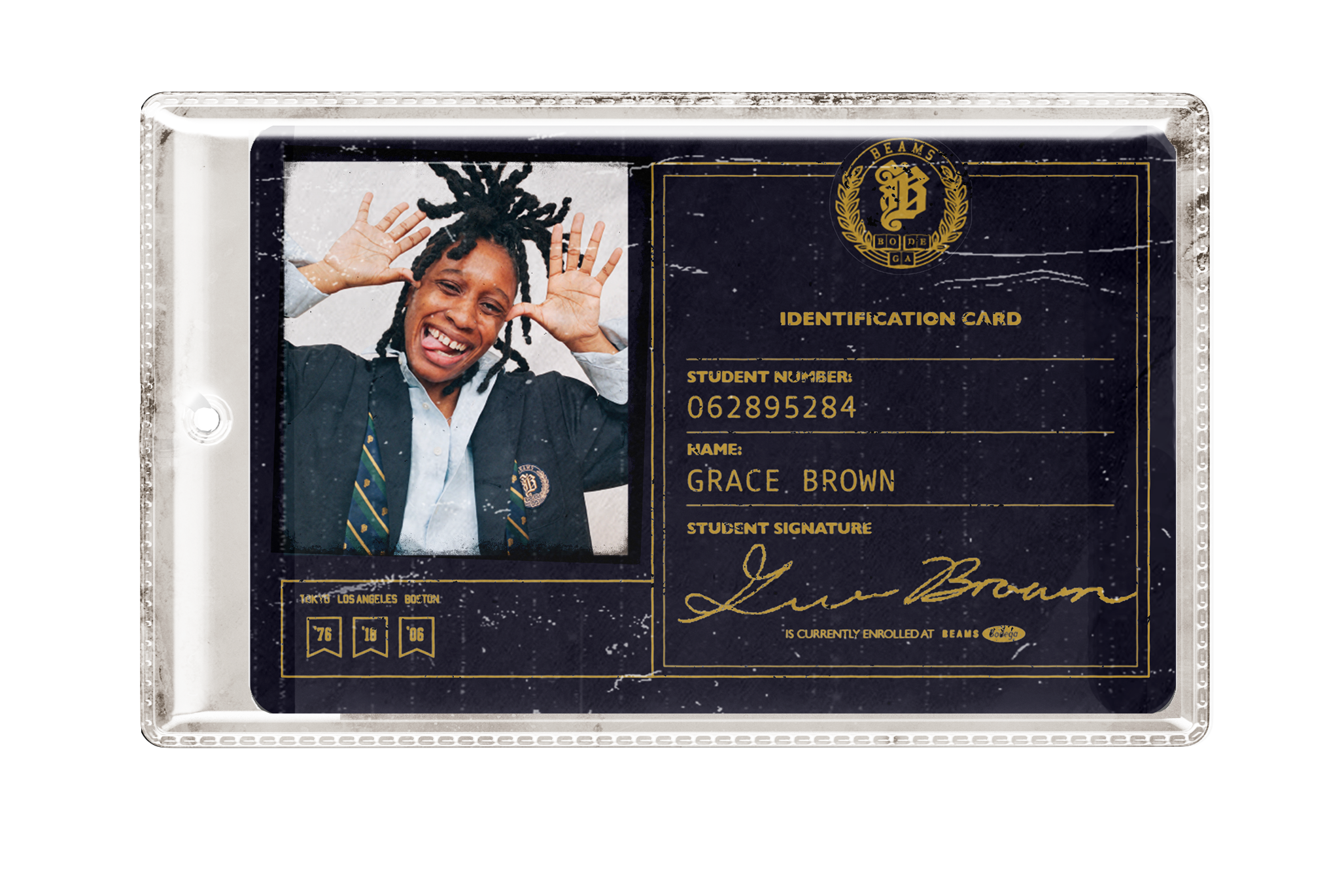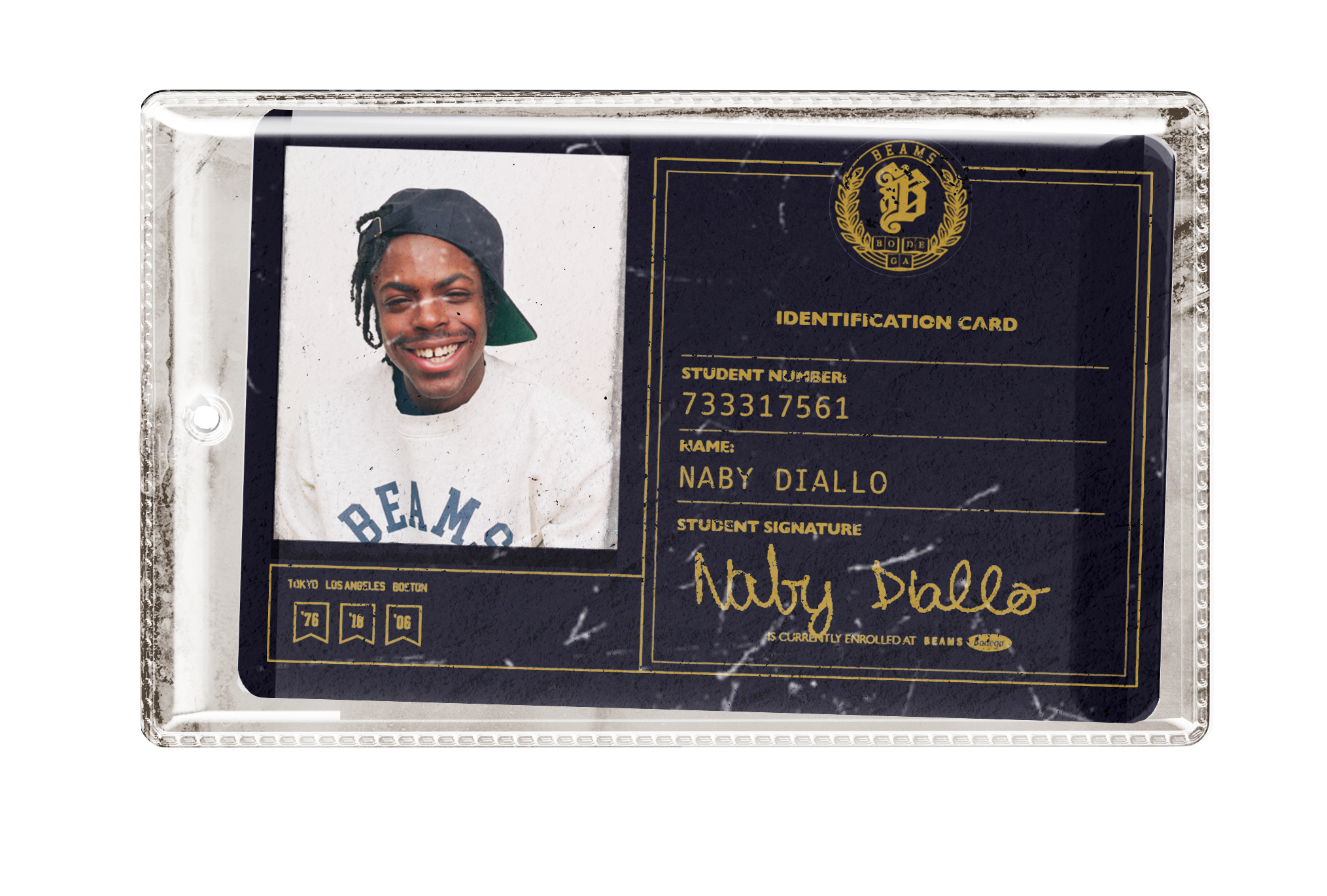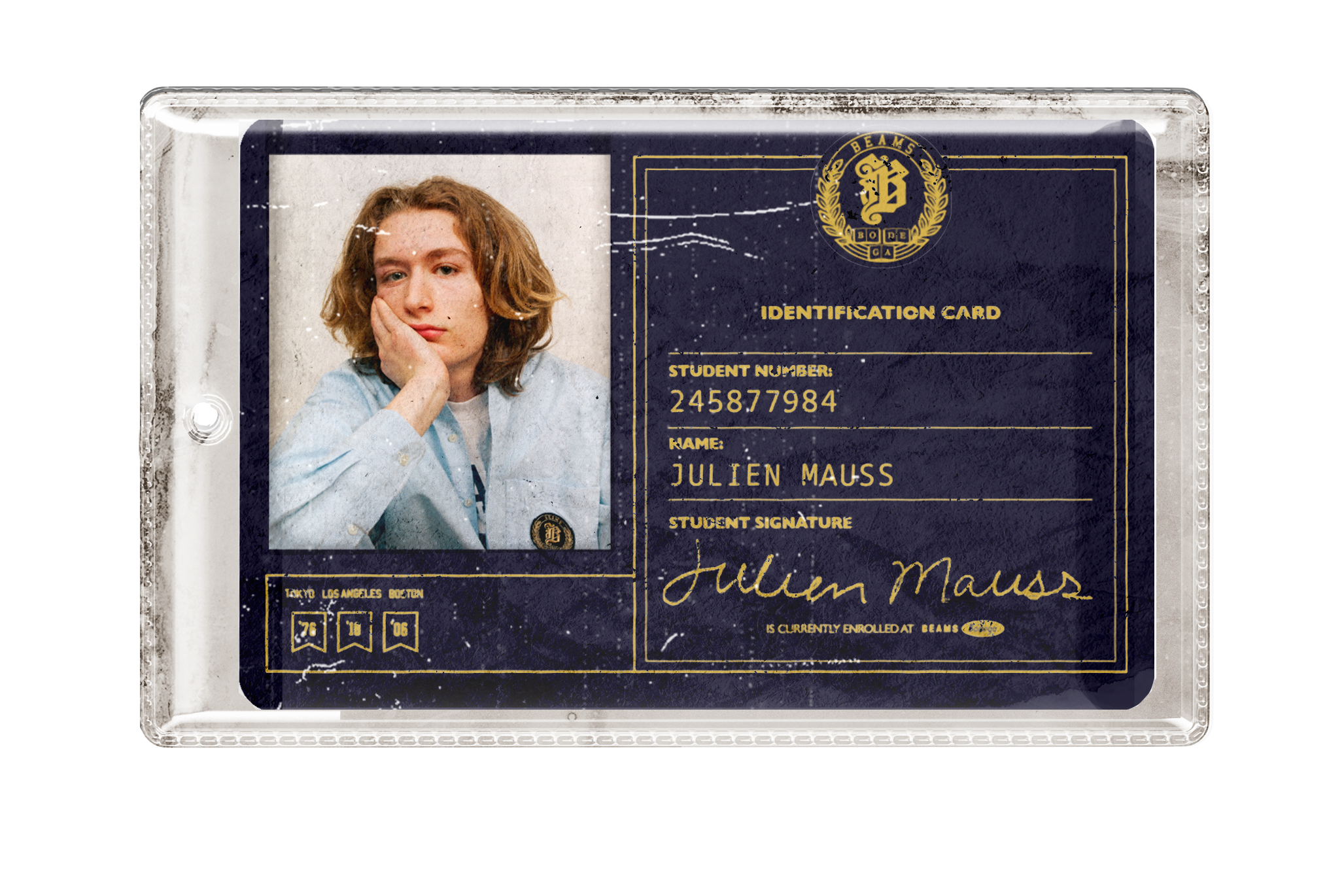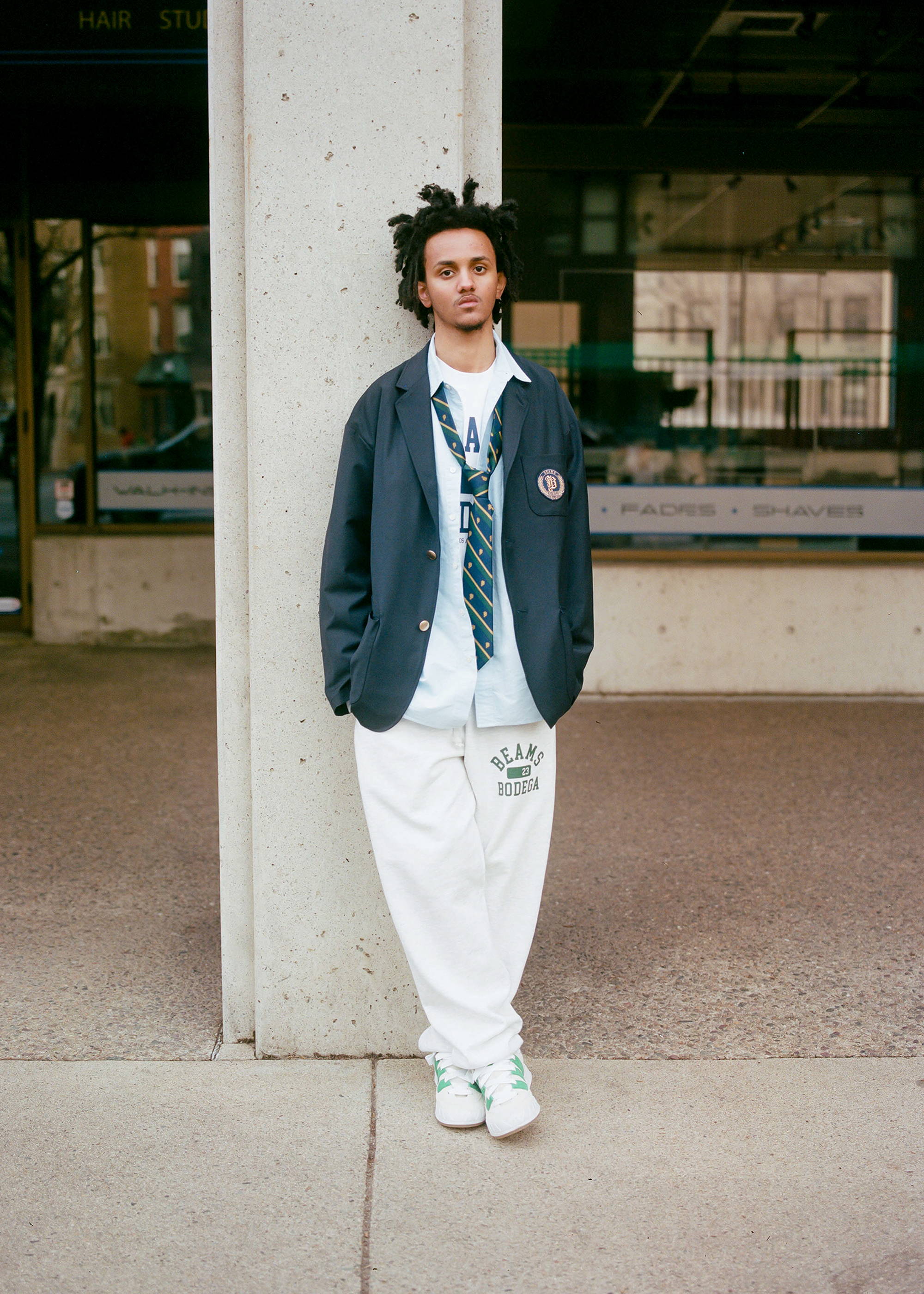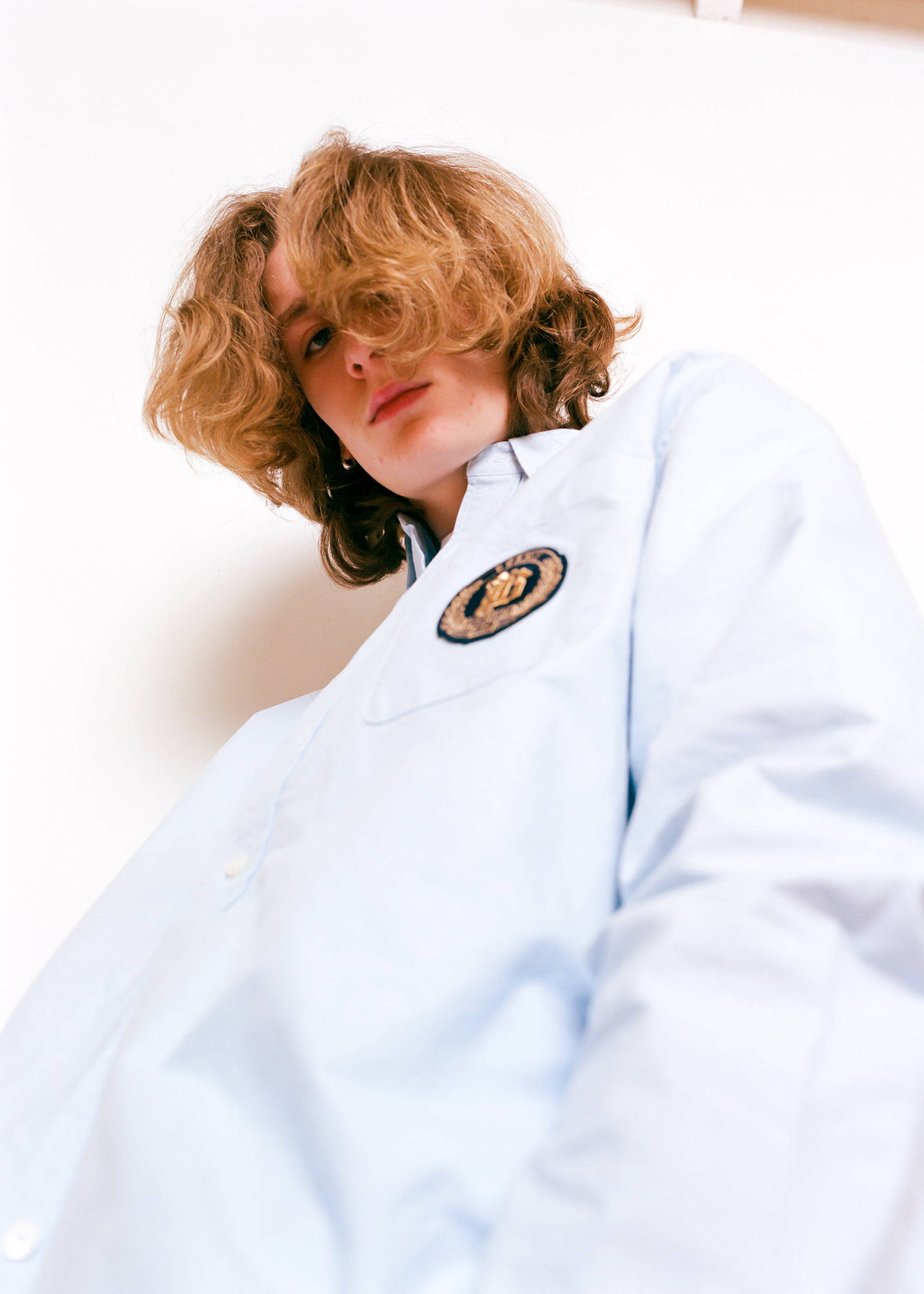 What may look like an assortment of wardrobe basics from afar - khakis, blazers, oxford shirts, and athletic apparel are really the puzzle pieces of classic ivy style. Emblazoned with the Bodega and Beams "B", a cohesive look is achieved without any stuffy uniformity which we're hoping encourages some experimentation with layers. Go ahead, pair the button down iwith the cuffed sweats. Why shouldn't the sweatshirt go with the blazer?
Coming in relaxed fits, the collection goes against the more form fitting assumptions of the style. Physically this shift marks the transition into a more carefree era where mixing, matching, and all day adventures can be embraced full force - stains and all. Symbolically it's a shift away from rigidness, and towards an aesthetic that looks put together without trying too hard. And is there anything more ivy than that?
Supported by a tie, socks and collaborative New Era, the ivy looks is ready for lecture or scaling architecture in the heart of the city. Well almost. With its long history on and off Ivy League quads, adidas has been a key part of the evolution and revival of ivy style and their Adimatic is a perfect transitional example. Providing a mix of traditional and new wave detailing, apart from complimenting the apparel and accessories, this '96 sleeper hit acts as a fitting bookend for the collection, representing a changing of the guard.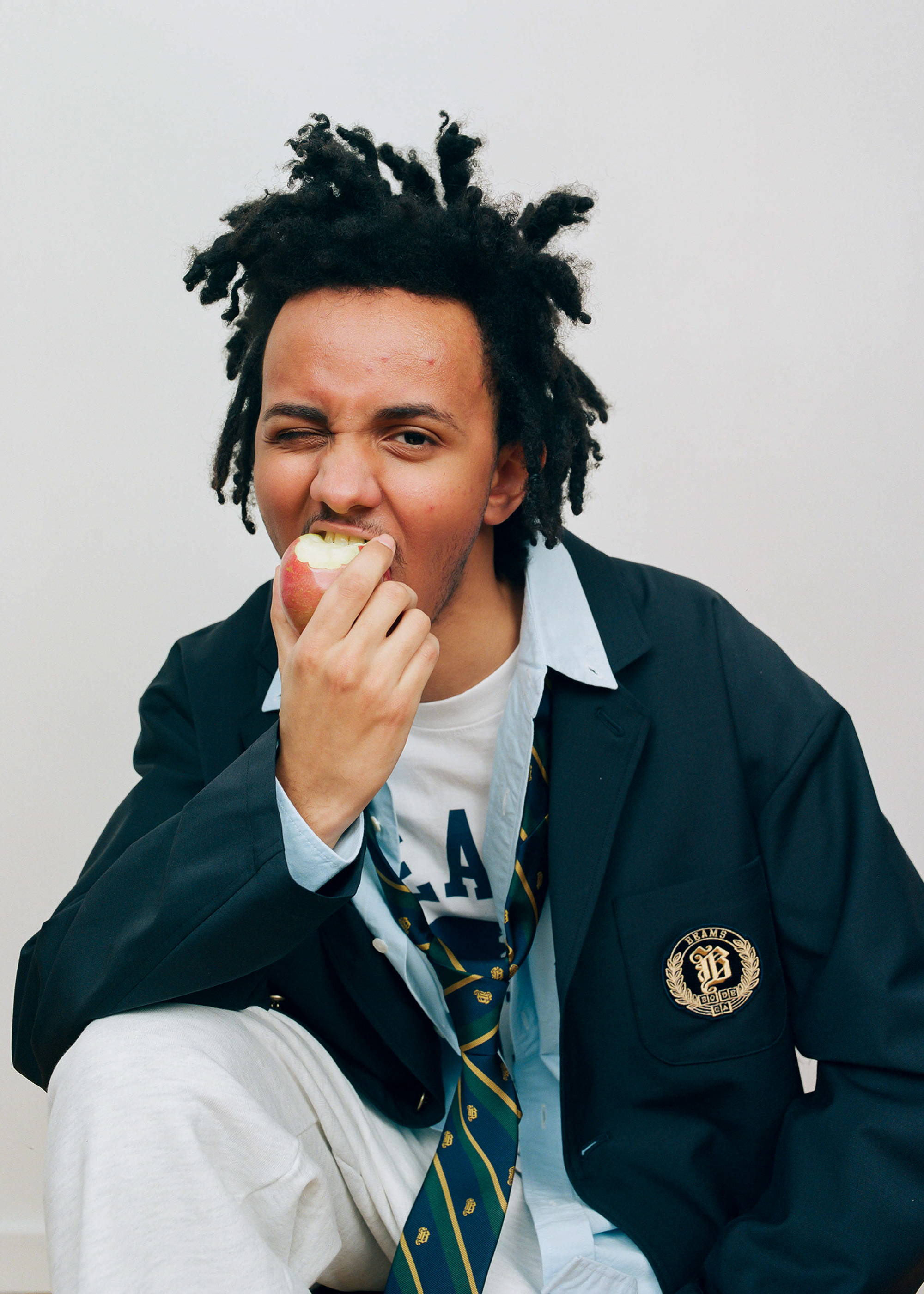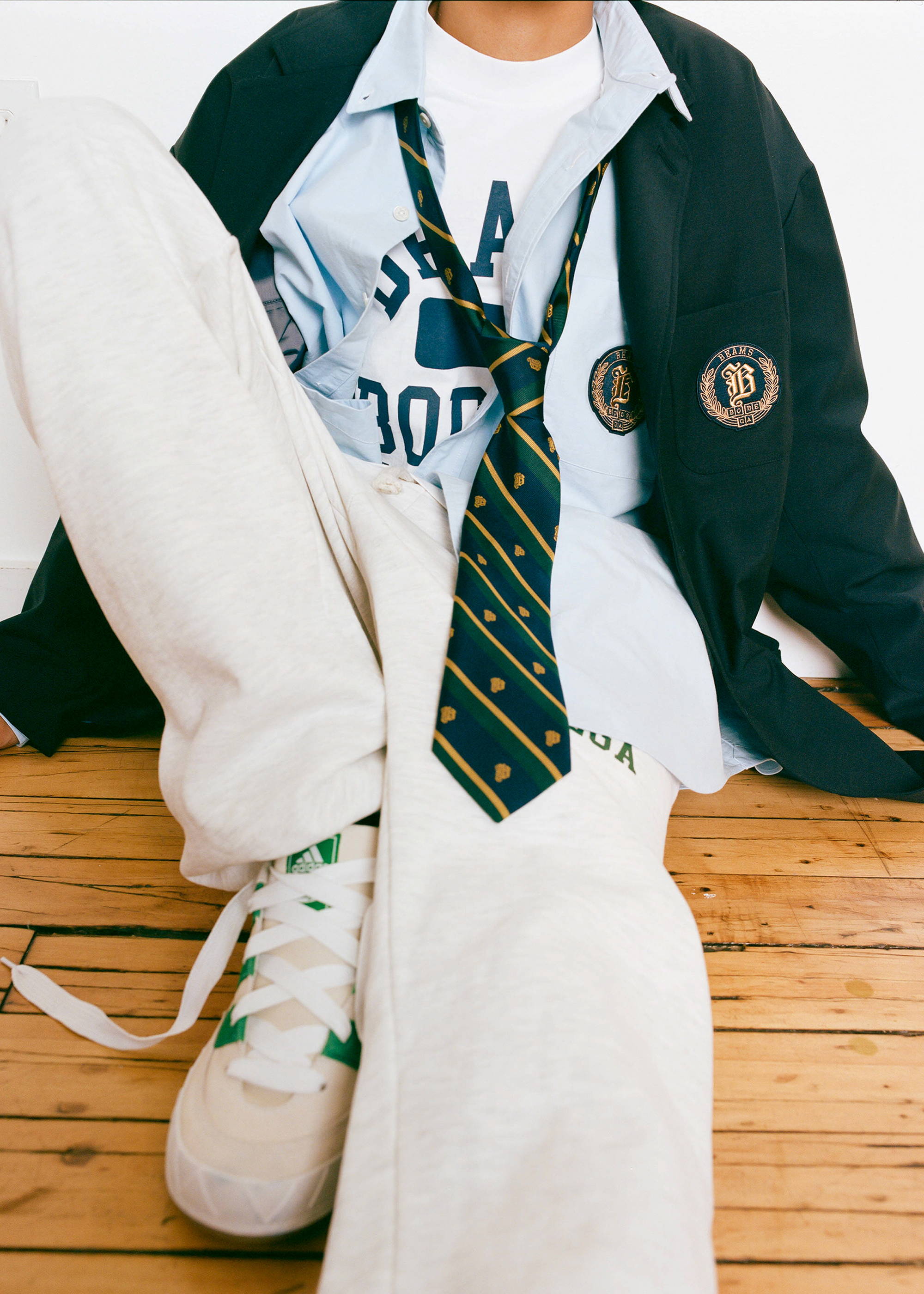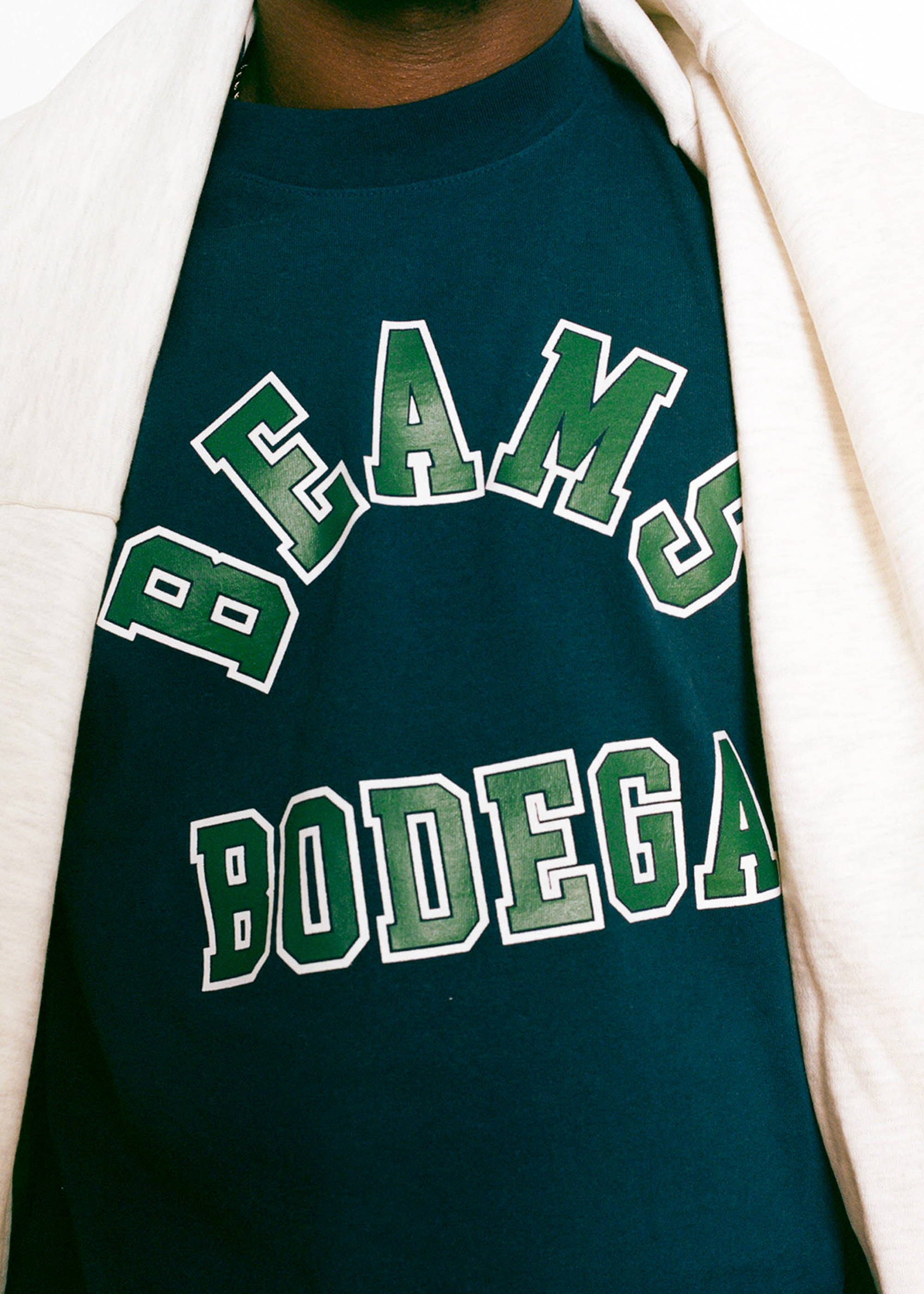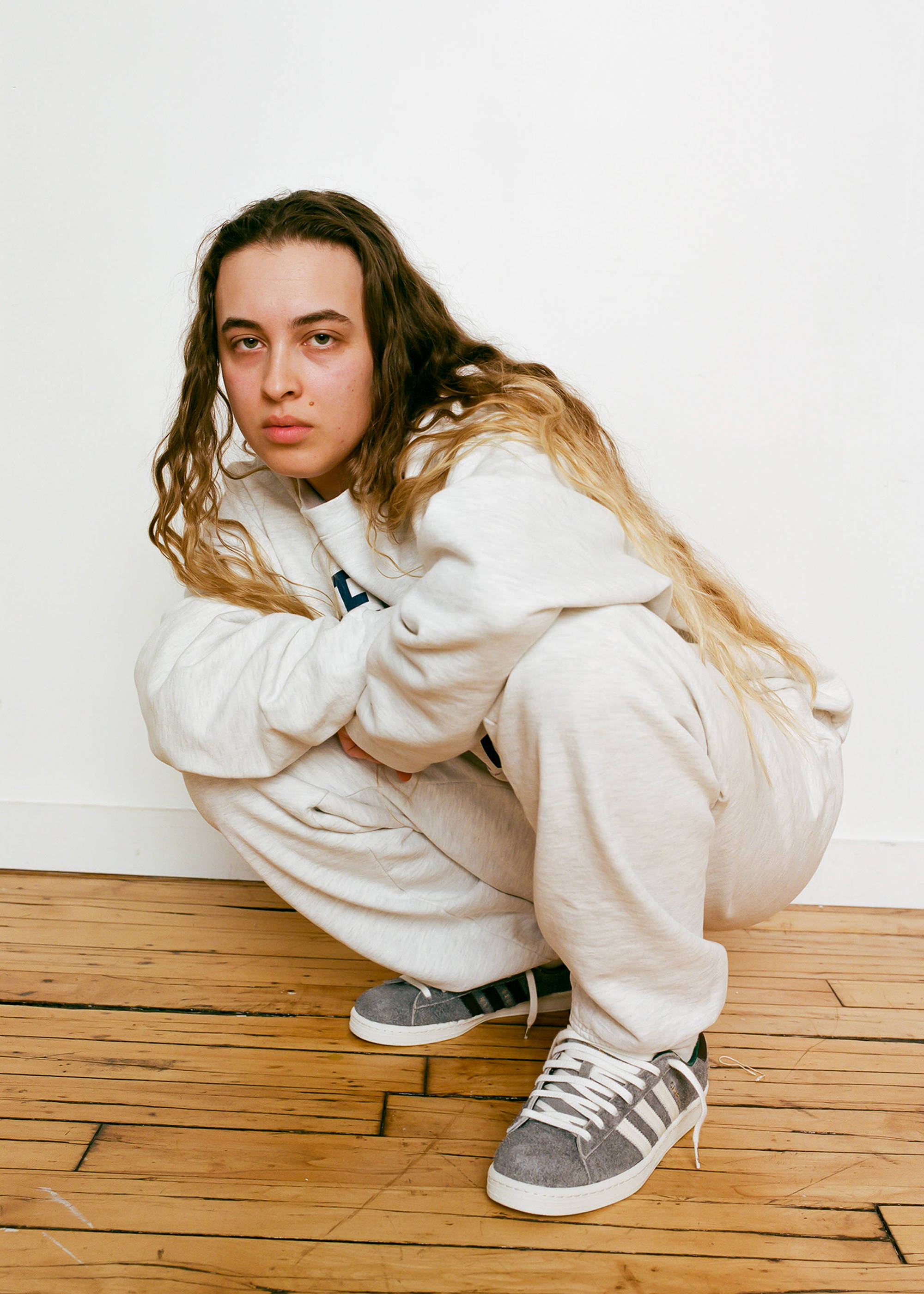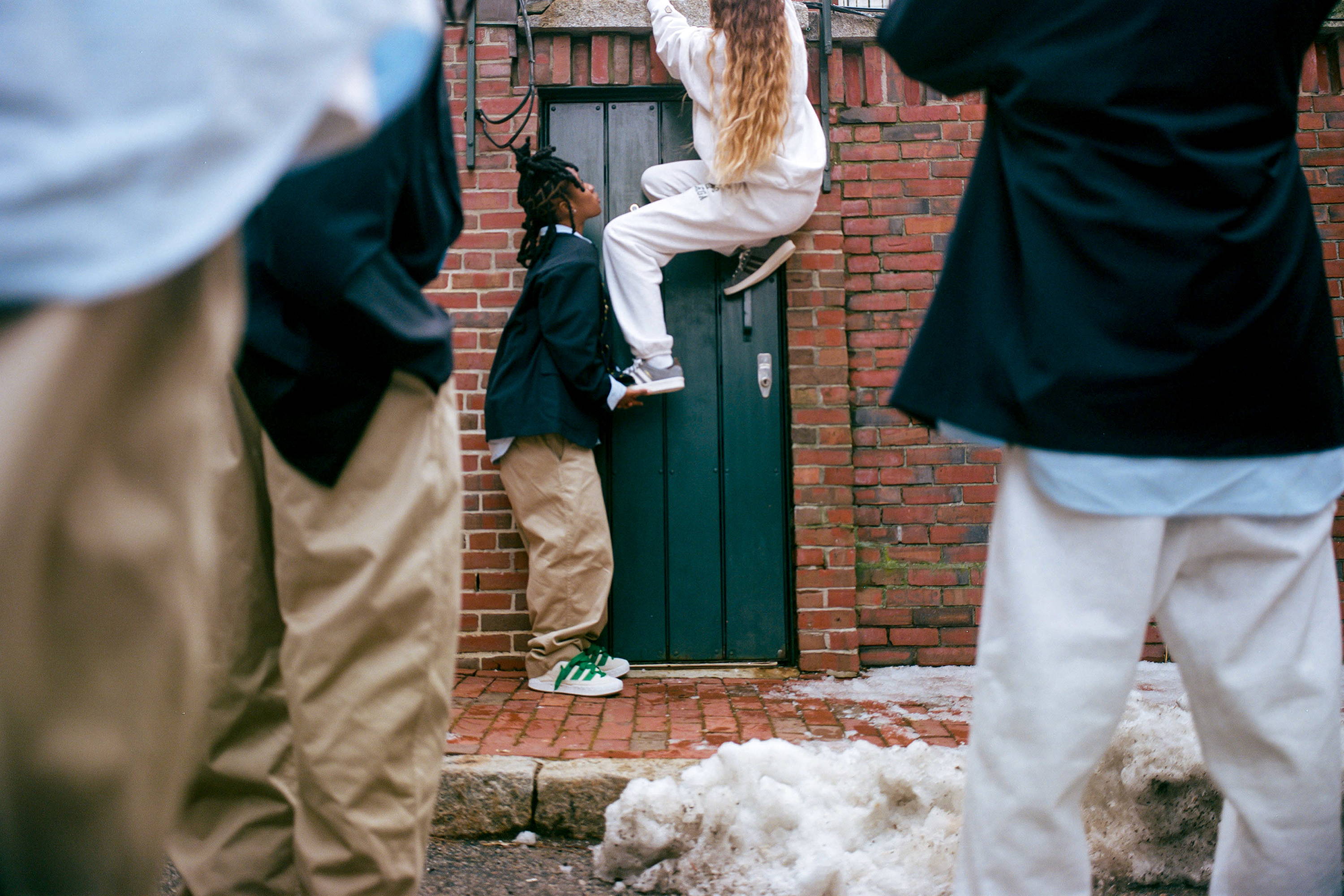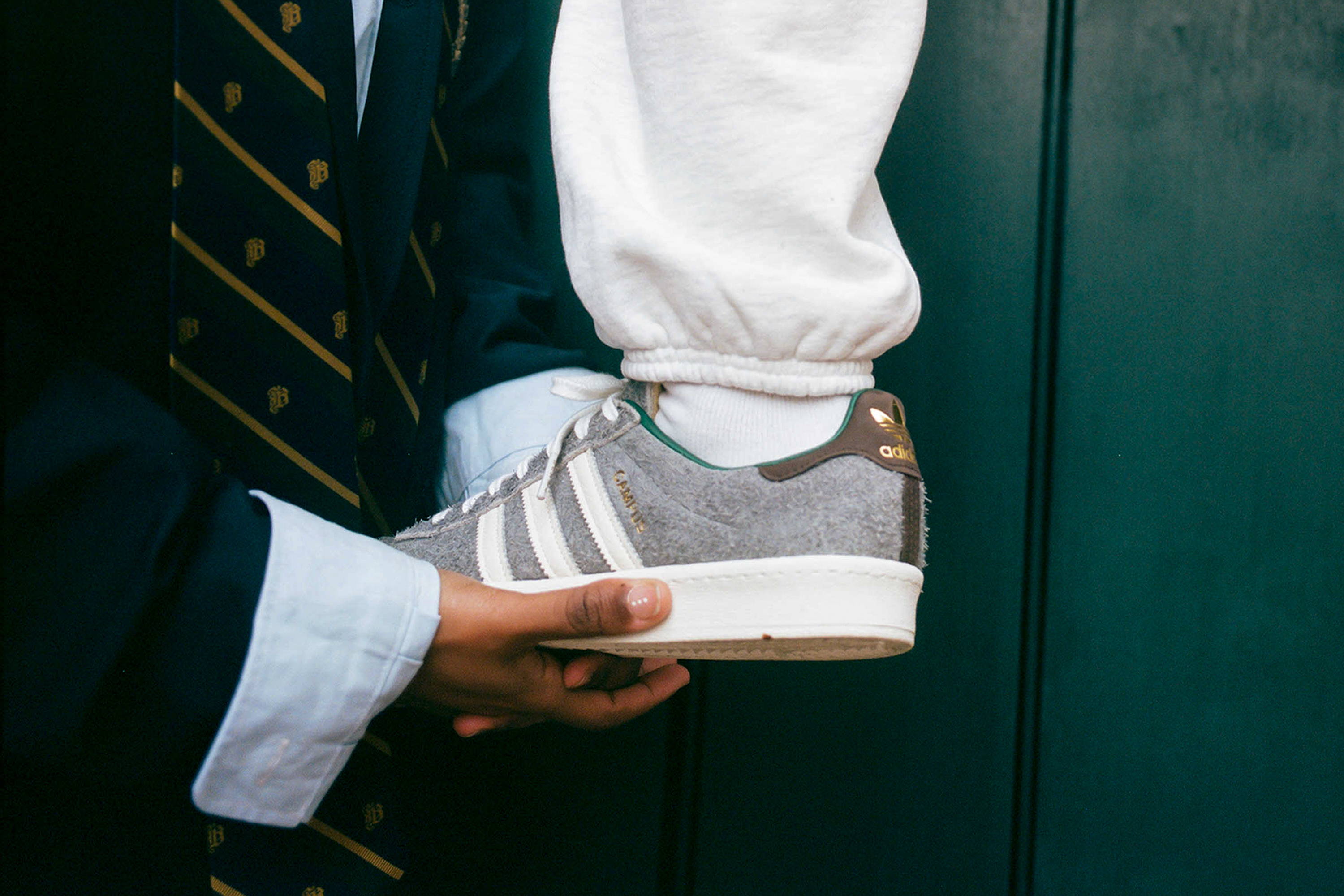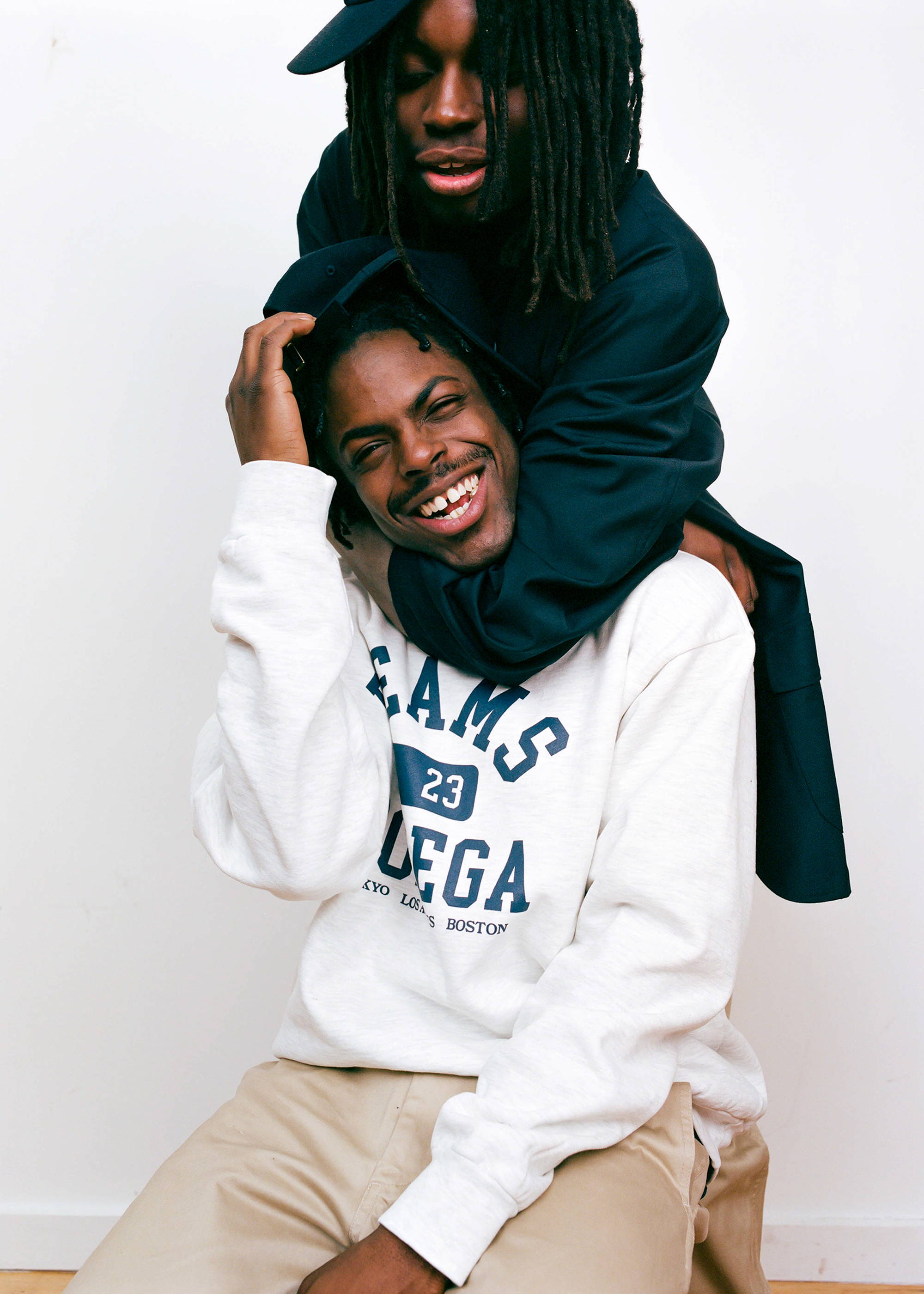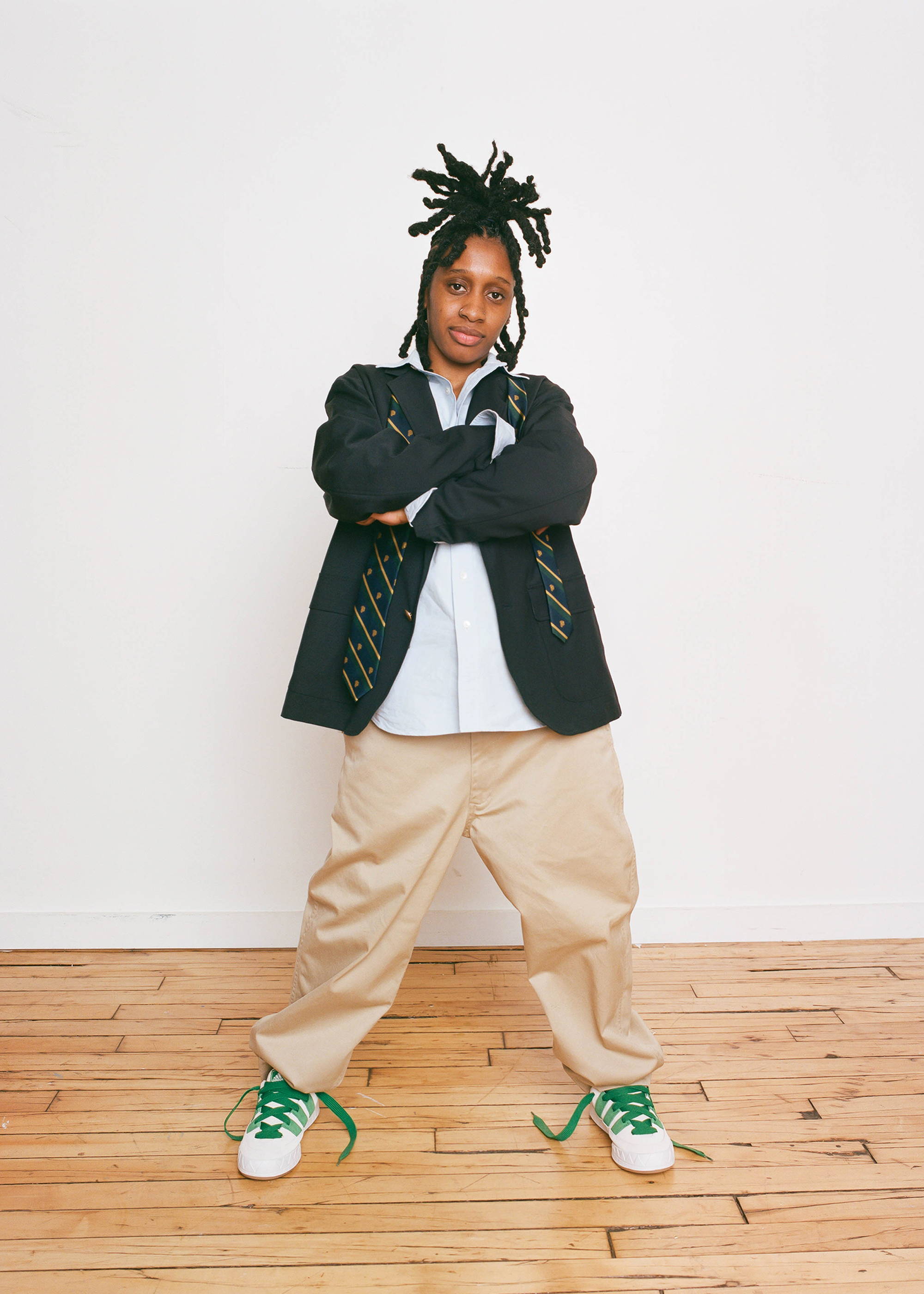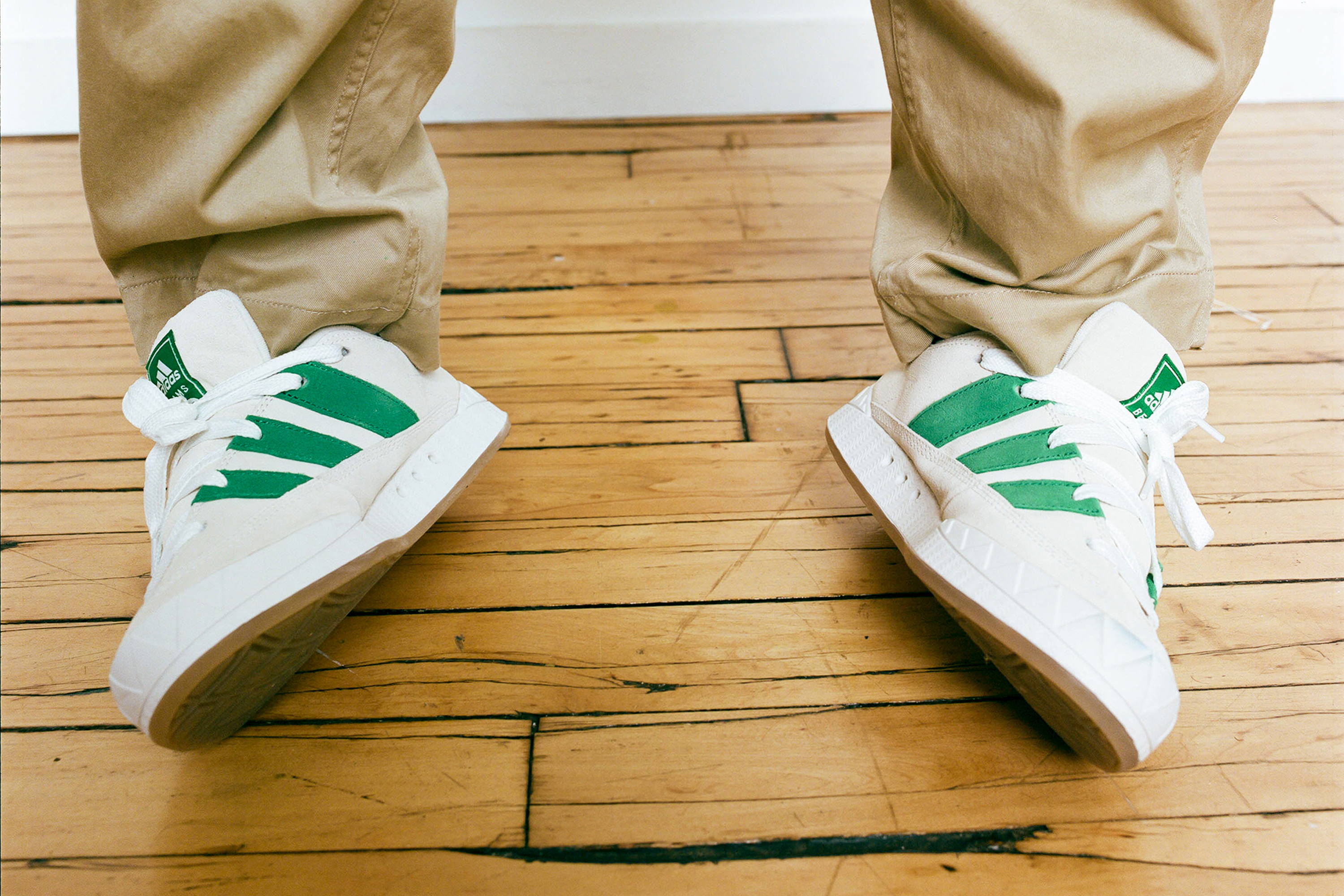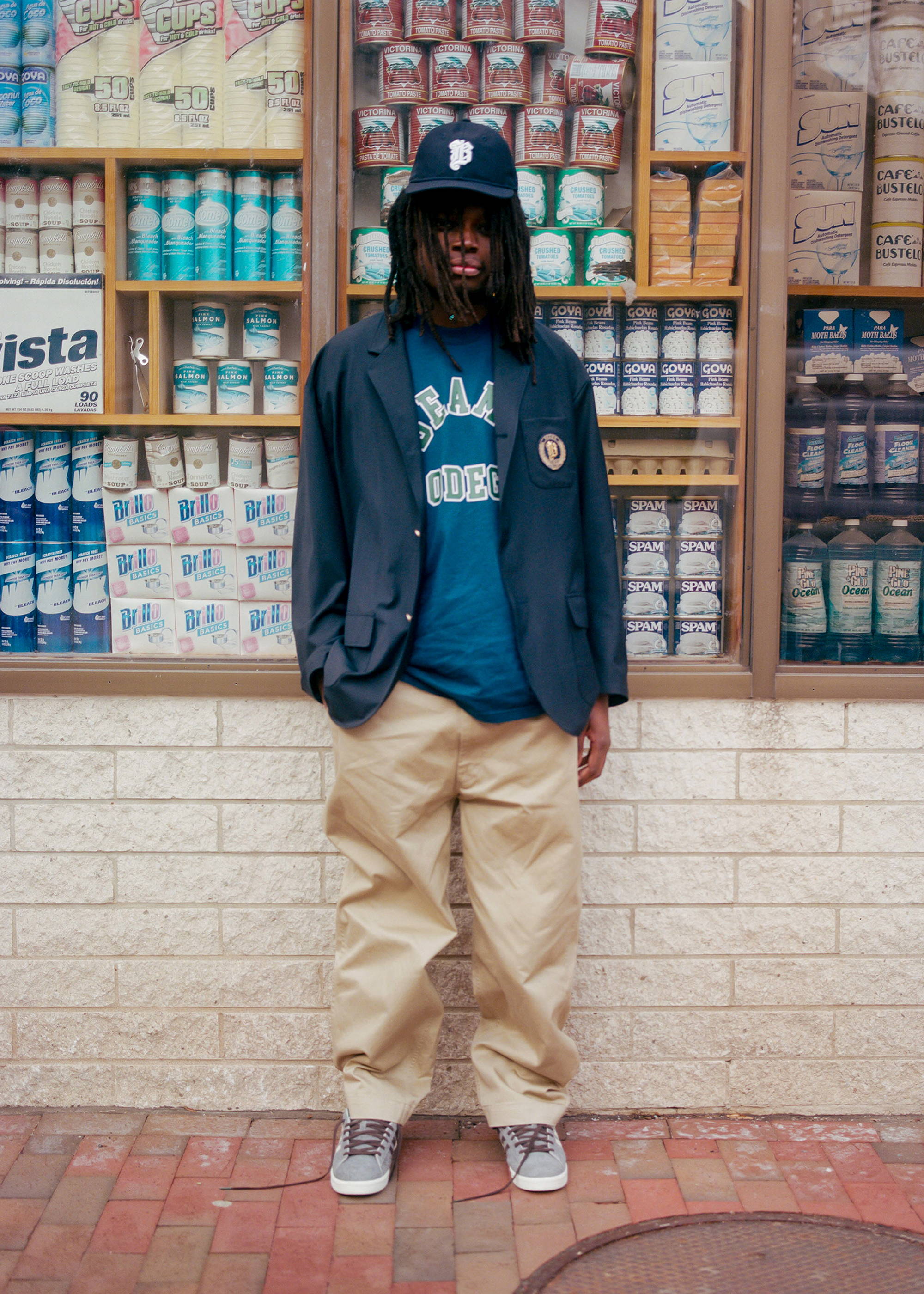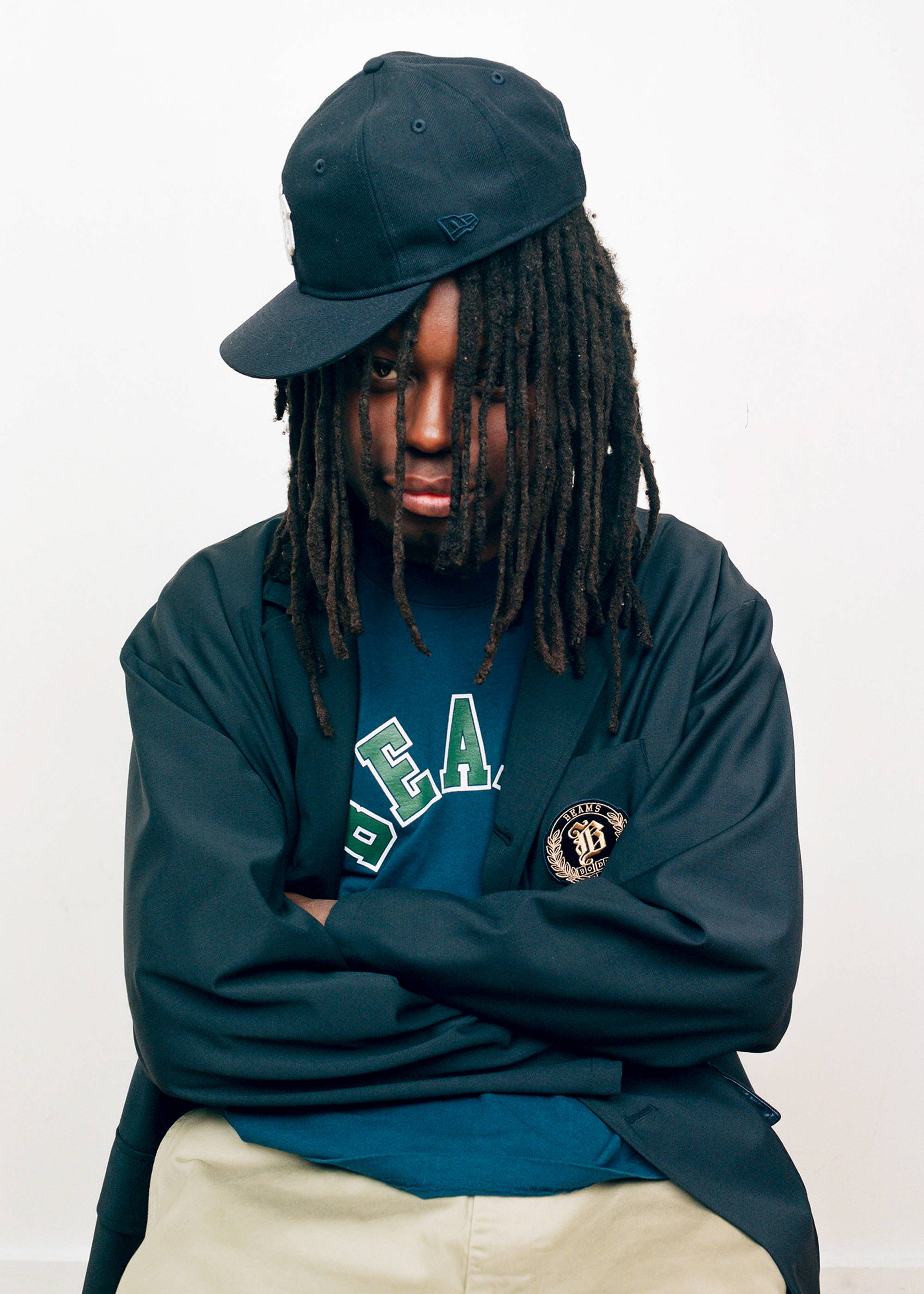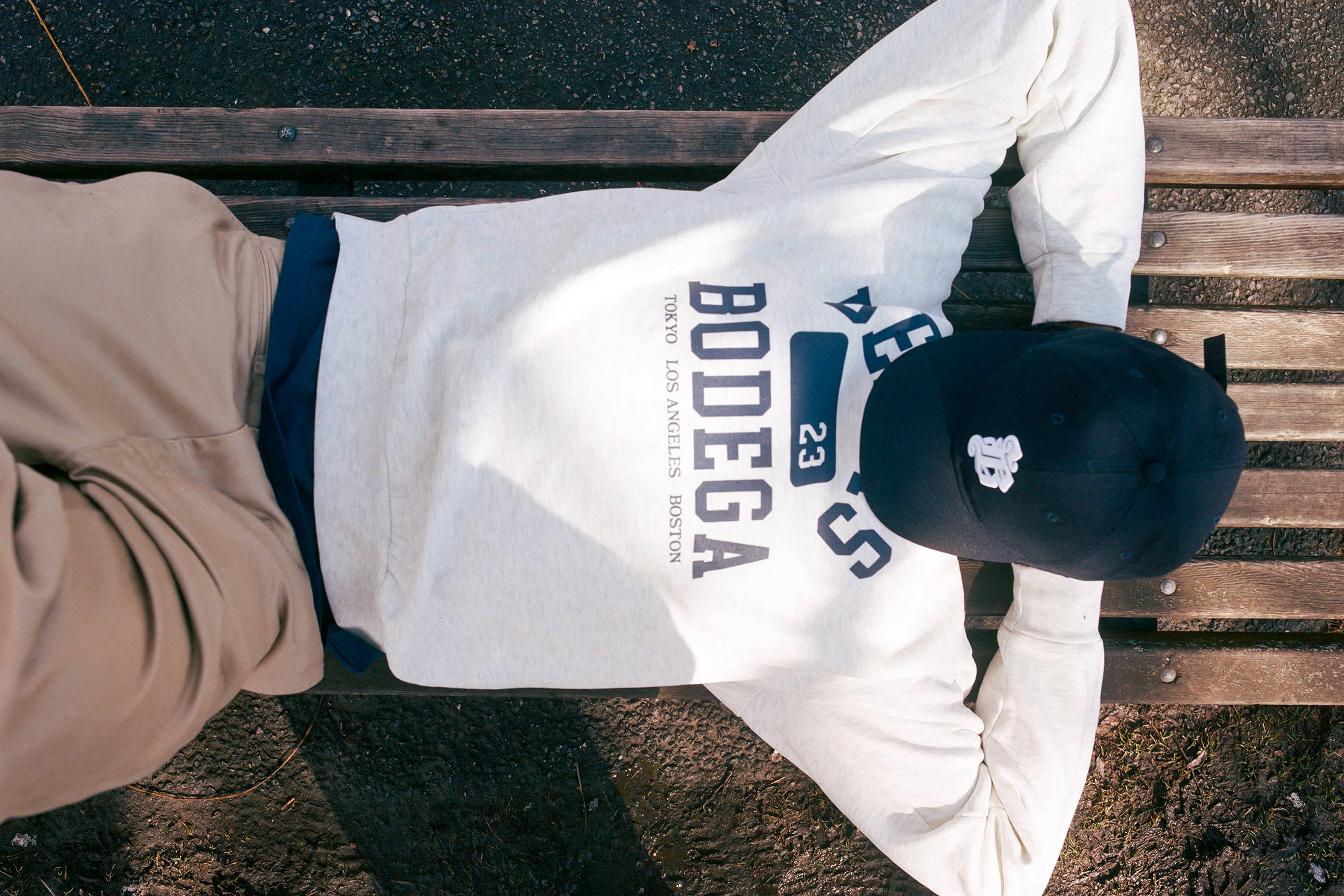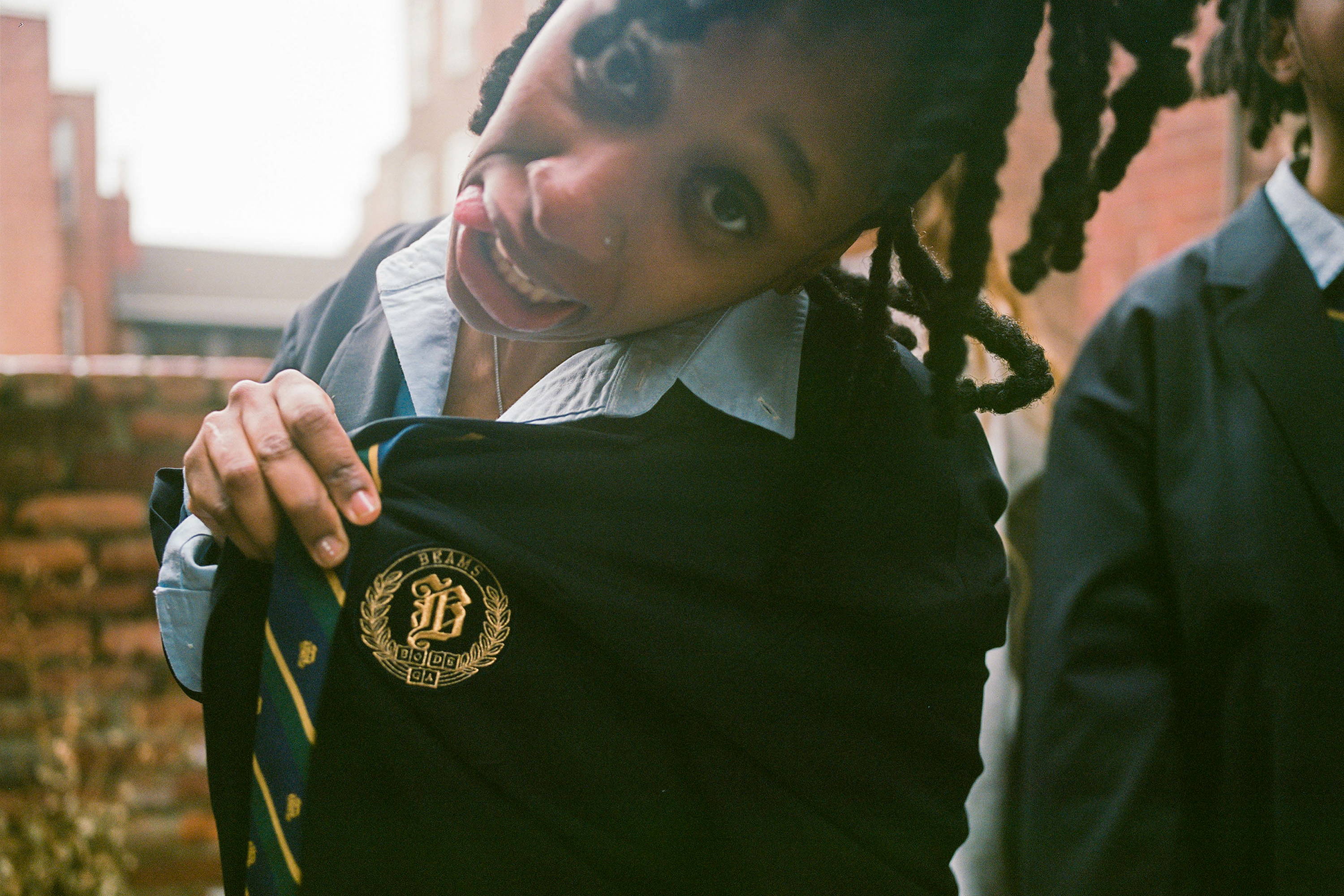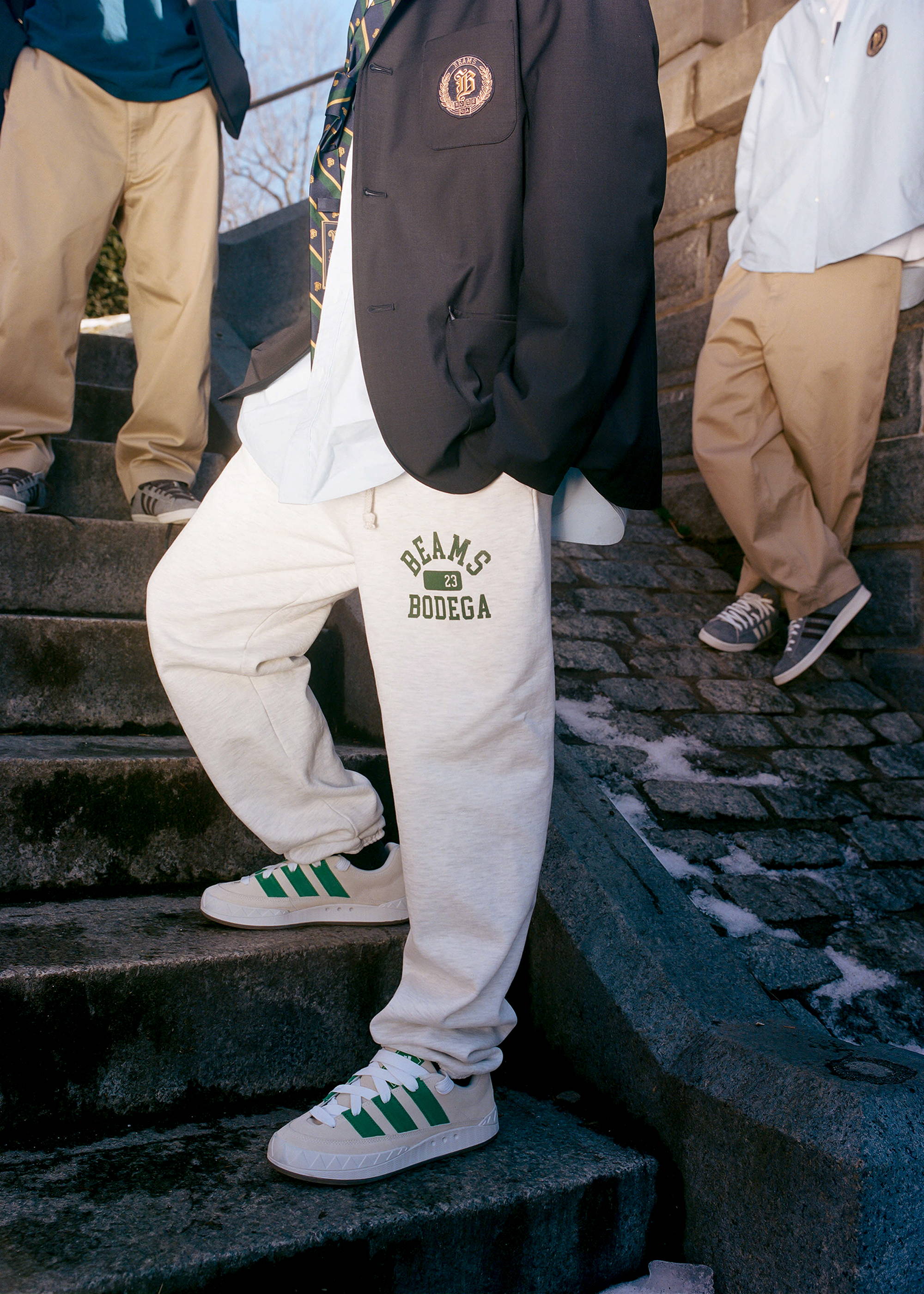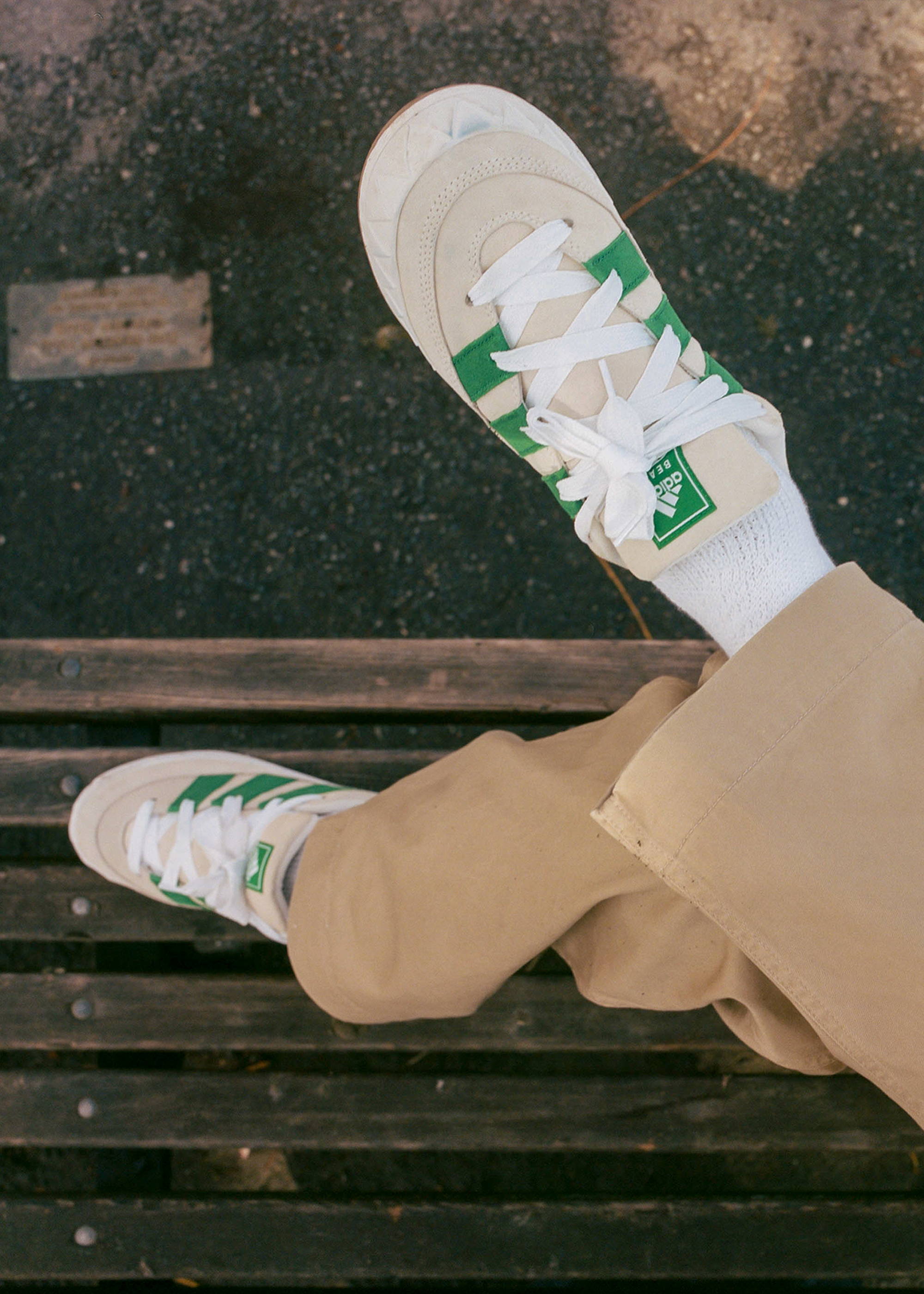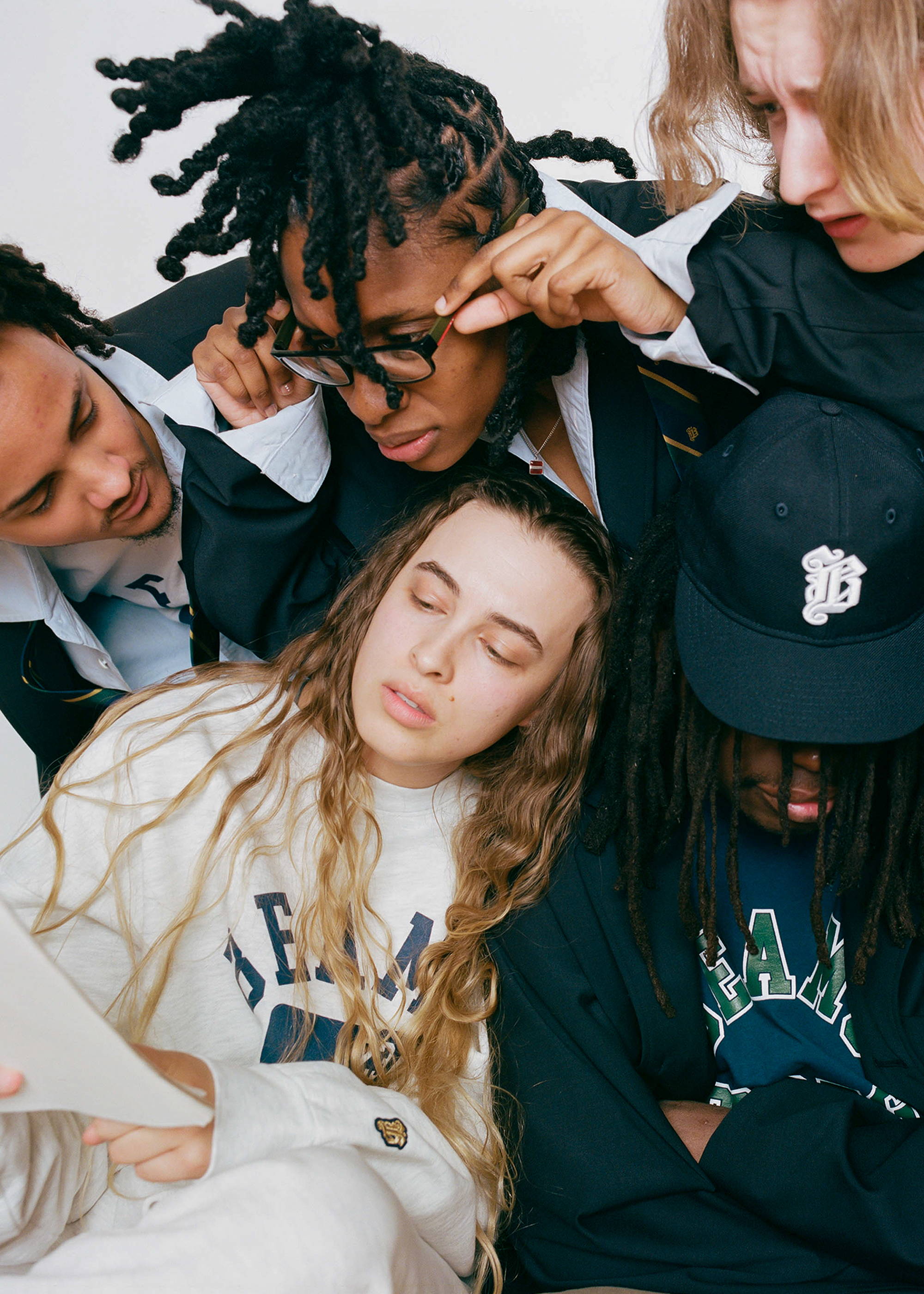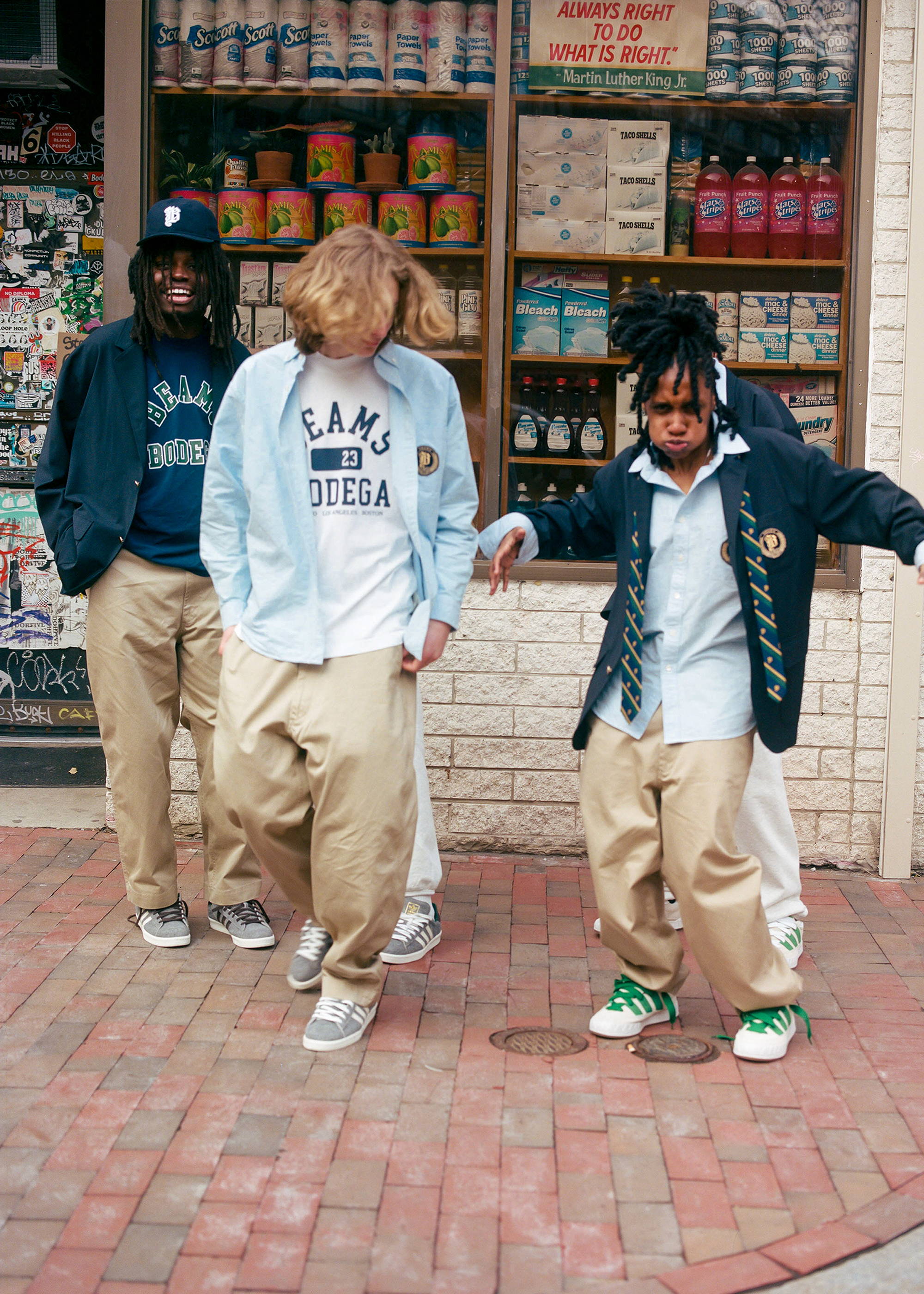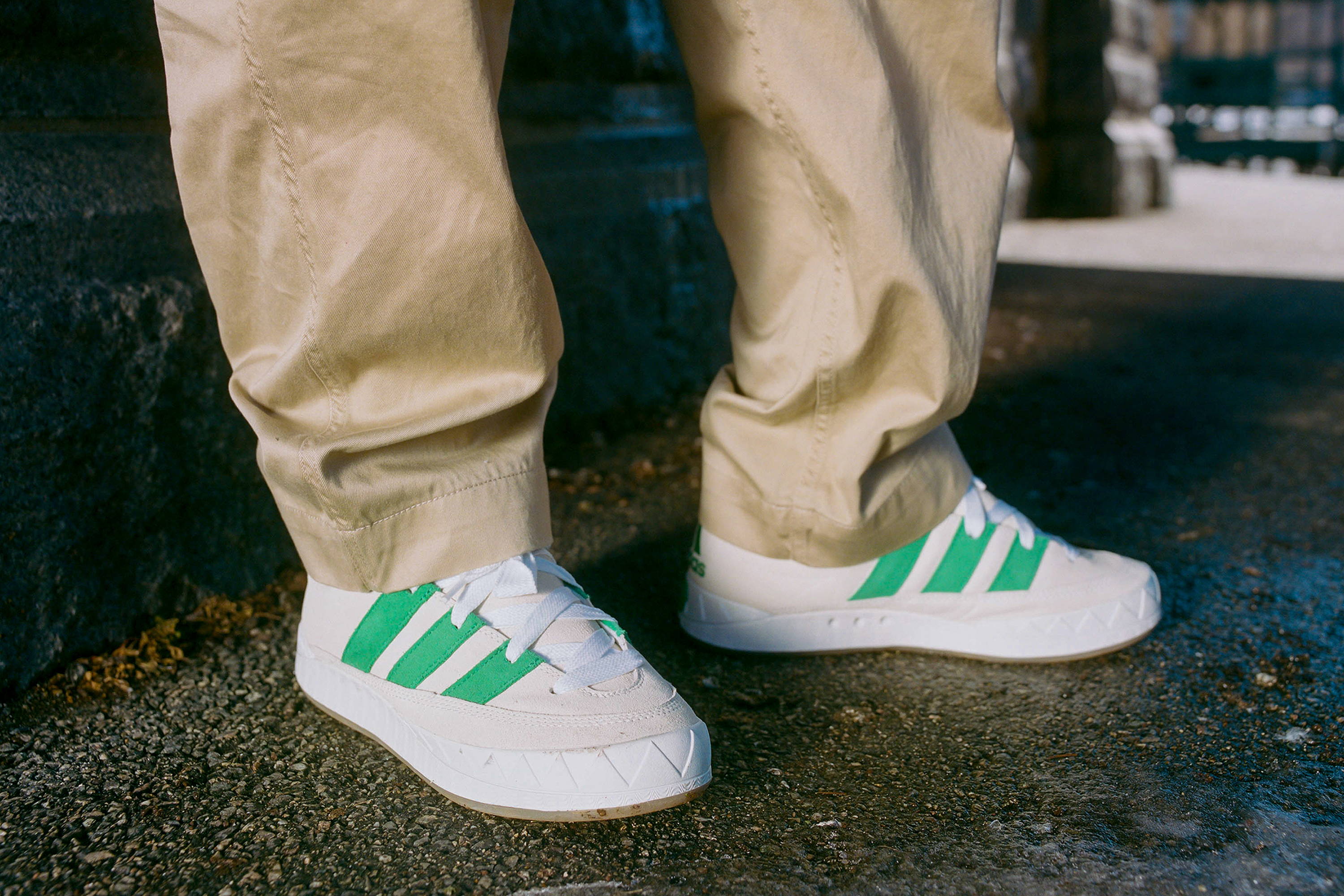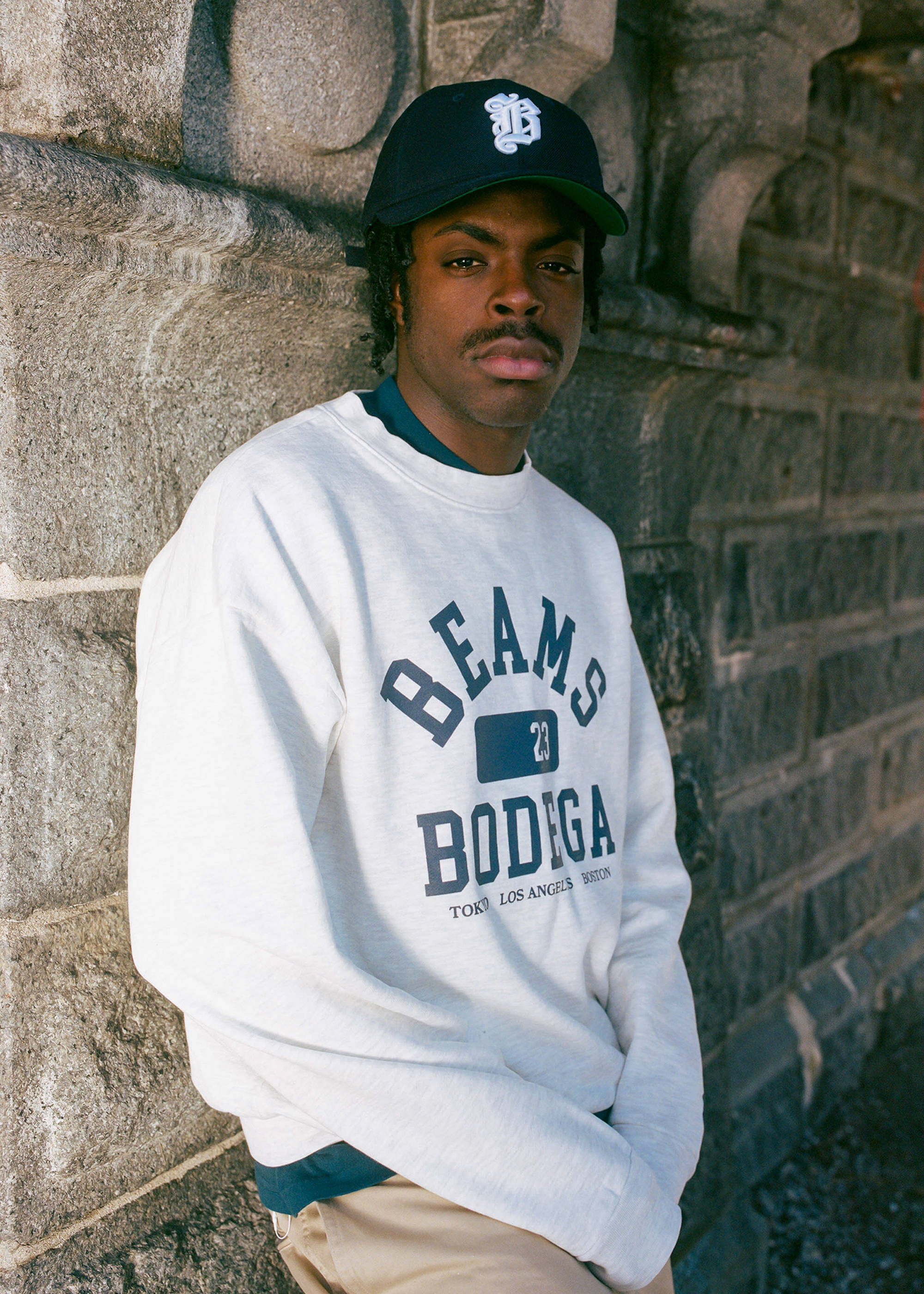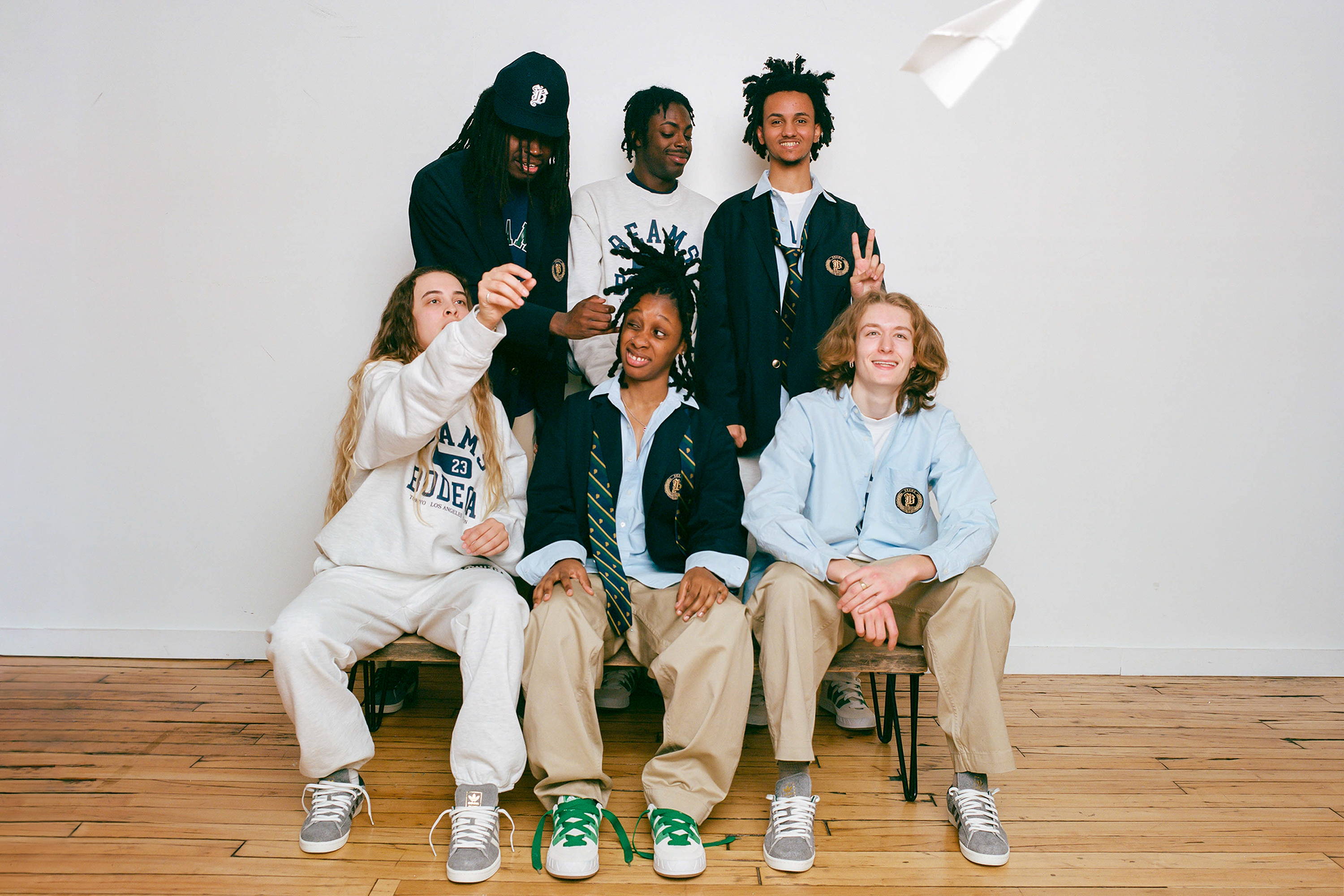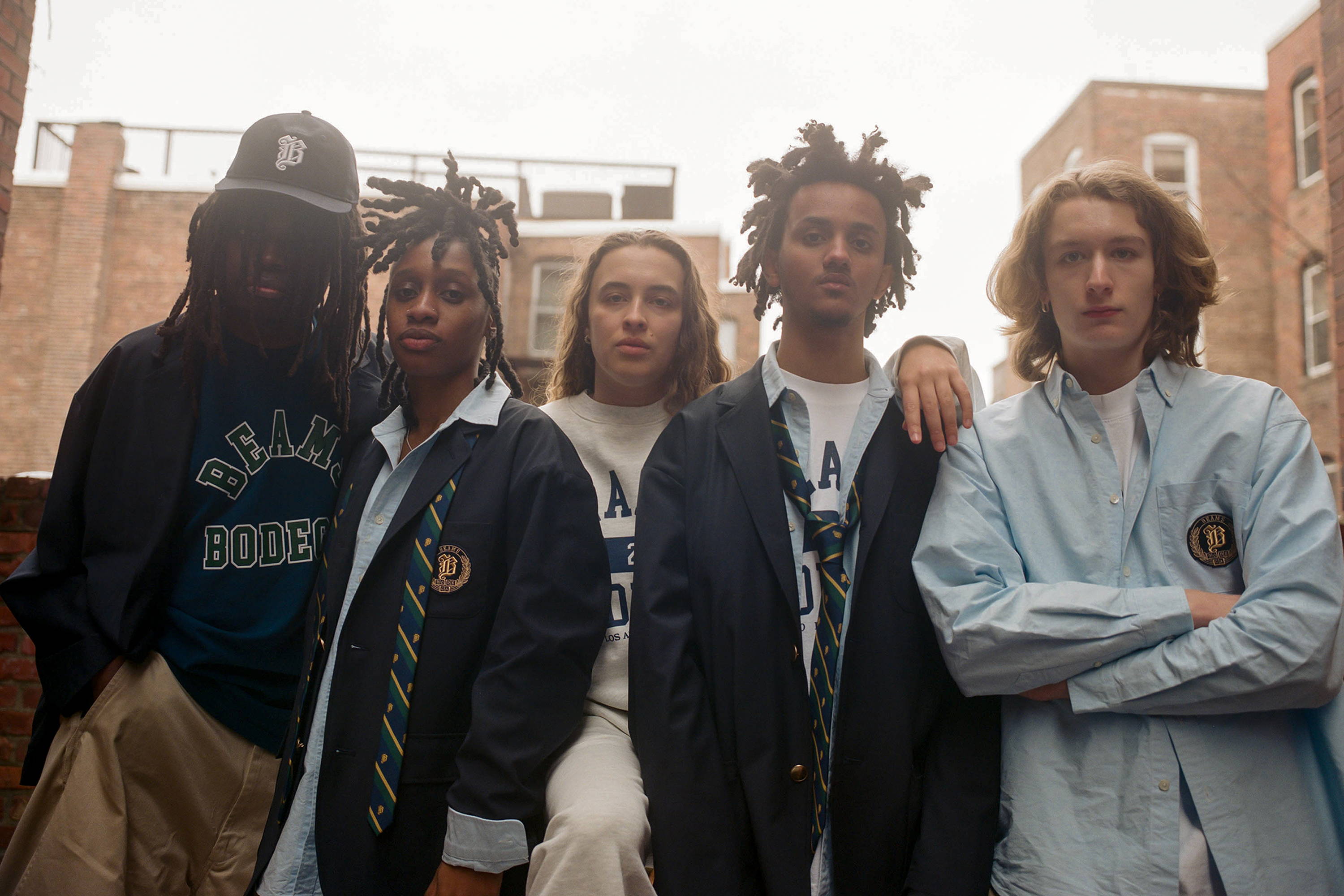 Release Info: Friday, March 10, 2023
Bodega x BEAMS x adidas Footwear
Available online (bdgastore.com) at 12pm EST on a first come, first served basis.
Bodega x BEAMS Apparel Collection
Available online (bdgastore.com) at 12pm EST and in-store at both our Boston and Los Angeles locations on a first come, first served basis.