Around since the early 20th century, the hay day of ivy style came during the 1950s through the mid 1960s as students at top universities began dressing in an unofficial uniform that symbolized wealth and class.
Inspired by the intersection of formal wear and sportswear from the jump, this particular style of dress never really fell out of favor and is responsible for normalizing many pieces and pairings that people even today still rock. But even though it's been heavily influential throughout history, it couldn't help but fall for some of the trappings of the upper crust world it lives in, making the aesthetic a little stale, stuffy, and uptight at times.
However as the 60s were ending and the 70s brought in this cultural shift amongst younger generations, looking rich and preppy suddenly wasn't so cool anymore. And it's in this transition away from the uptight and the incorporation of more casual clothing that cemented the legacy of ivy style in todays society. But there are is still work to do.
So before you start foaming at the mouth and spit out your lettuce sandwich, loosen your bowtie and hear us out.
Yes, it's meant to be timeless and traditional but even within these seemingly rigid confines, there are ways to push the style forward and adapt it for future generations. So without further ado class, open up your textbooks to 'A New Chapter in Classic Style'.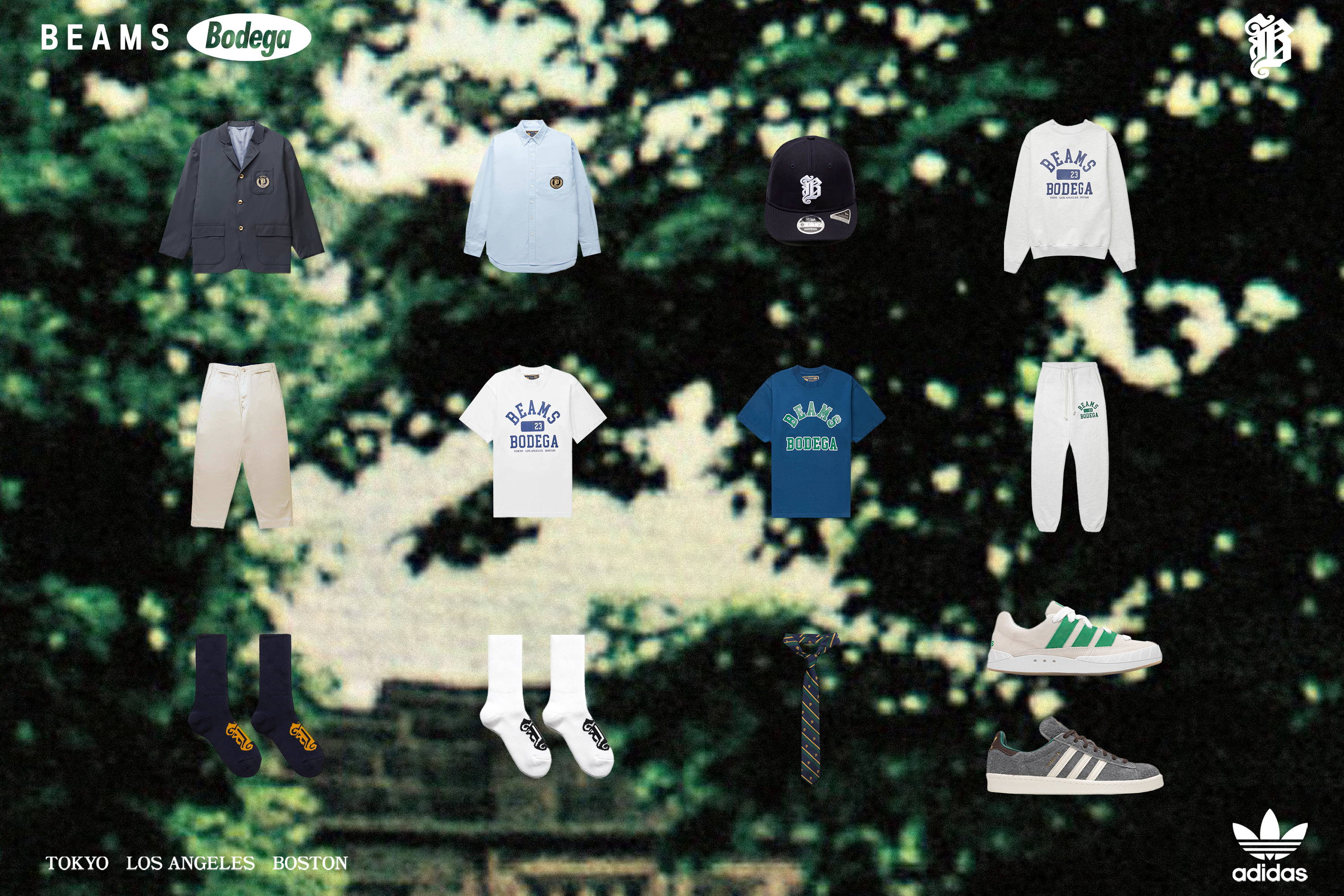 In our thesis with group mates BEAMS and adidas, we took our love for ivy style and rescued it from the halls of the Porcellian Club and tomb of the Skull & Bones, giving it a breath of fresh air. Taking the archetypal pieces we deemed to be essential to the ivy look and leaving our signature through branding, color coordination, and most crucially, proportion, our collection digs into the core of what the style is all about but with new focal points in its nuanced rebellion.
It all starts with our capsule with BEAMS which consists of a 'uniform' that might be haphazardly stuffed into a suitcase before a reluctant return to the dorm for another semester. Pulling in pieces that carry on the Ivy tradition on our terms, the grouping starts out with cotton athletic staples that combine classic 'Phys. Ed.' Font and blocking in heather grey and navy blue colorways just like the old days. Consisting of two tees, a crewneck sweatshirt, and classic cuffed sweatpants, sure you can piece them out and rep the school of hard knocks individually but it's no coincidence that it all works as a sweat suit, perfect for lounging around or getting screamed at by a gym teacher with a chip on his shoulder.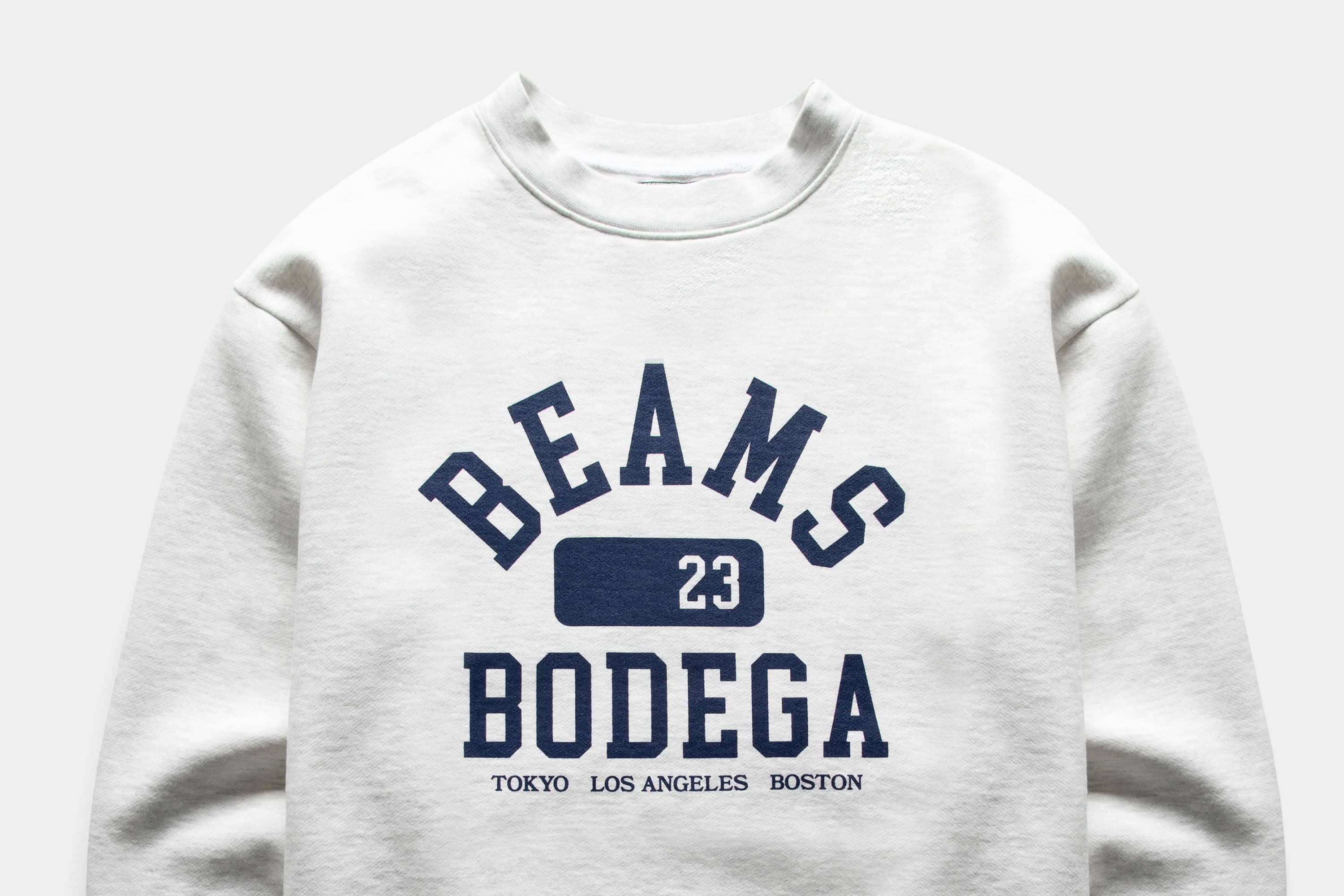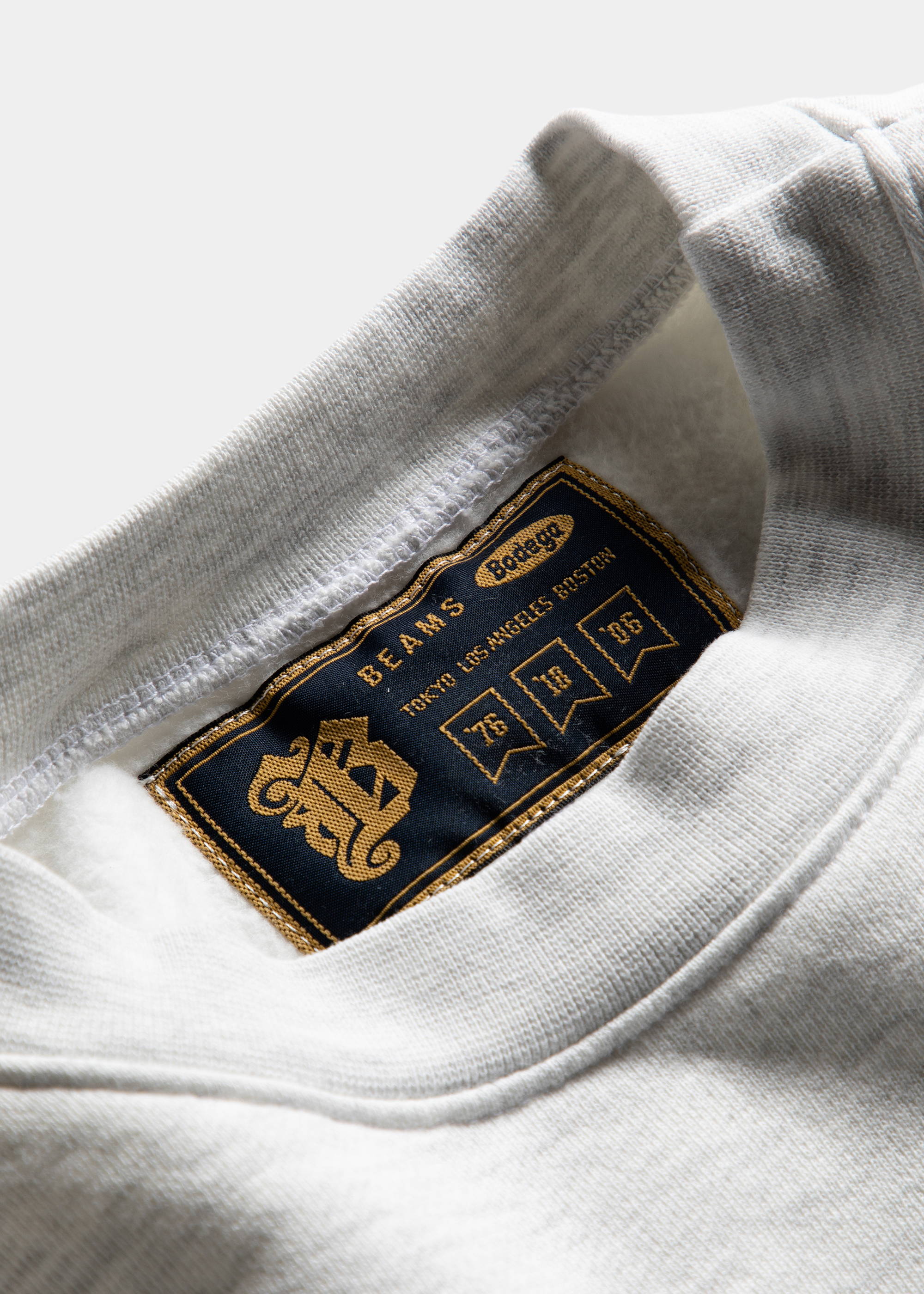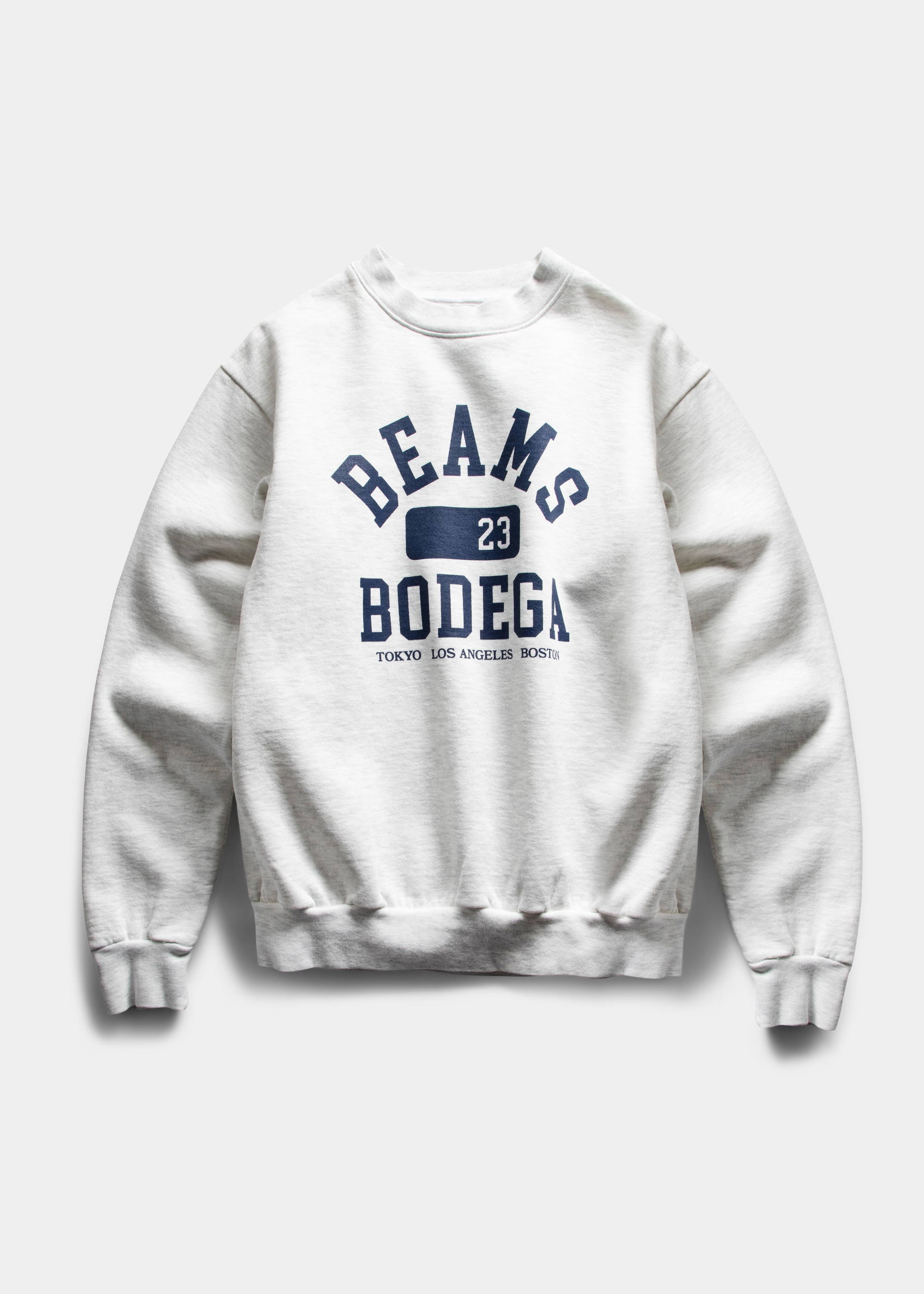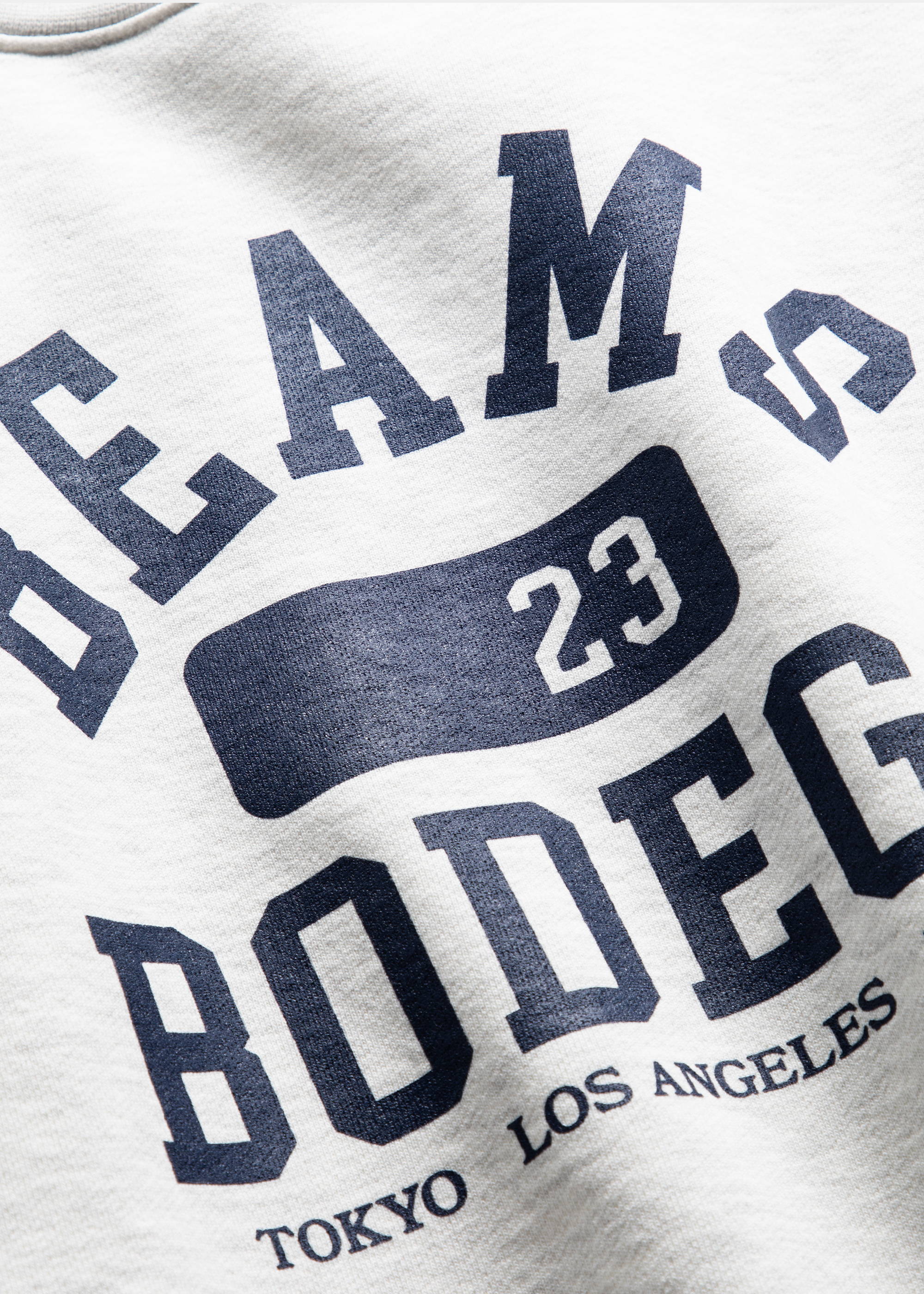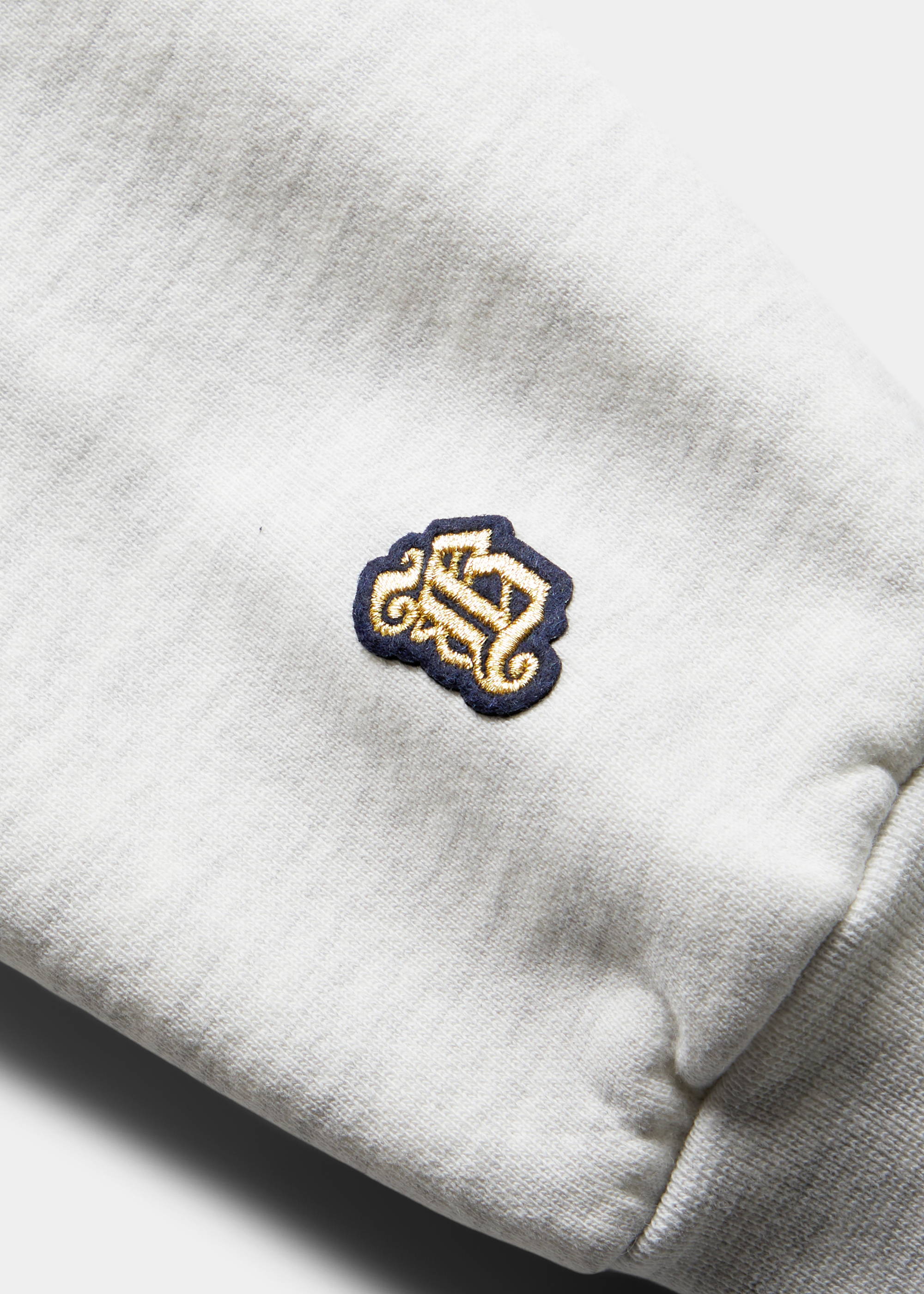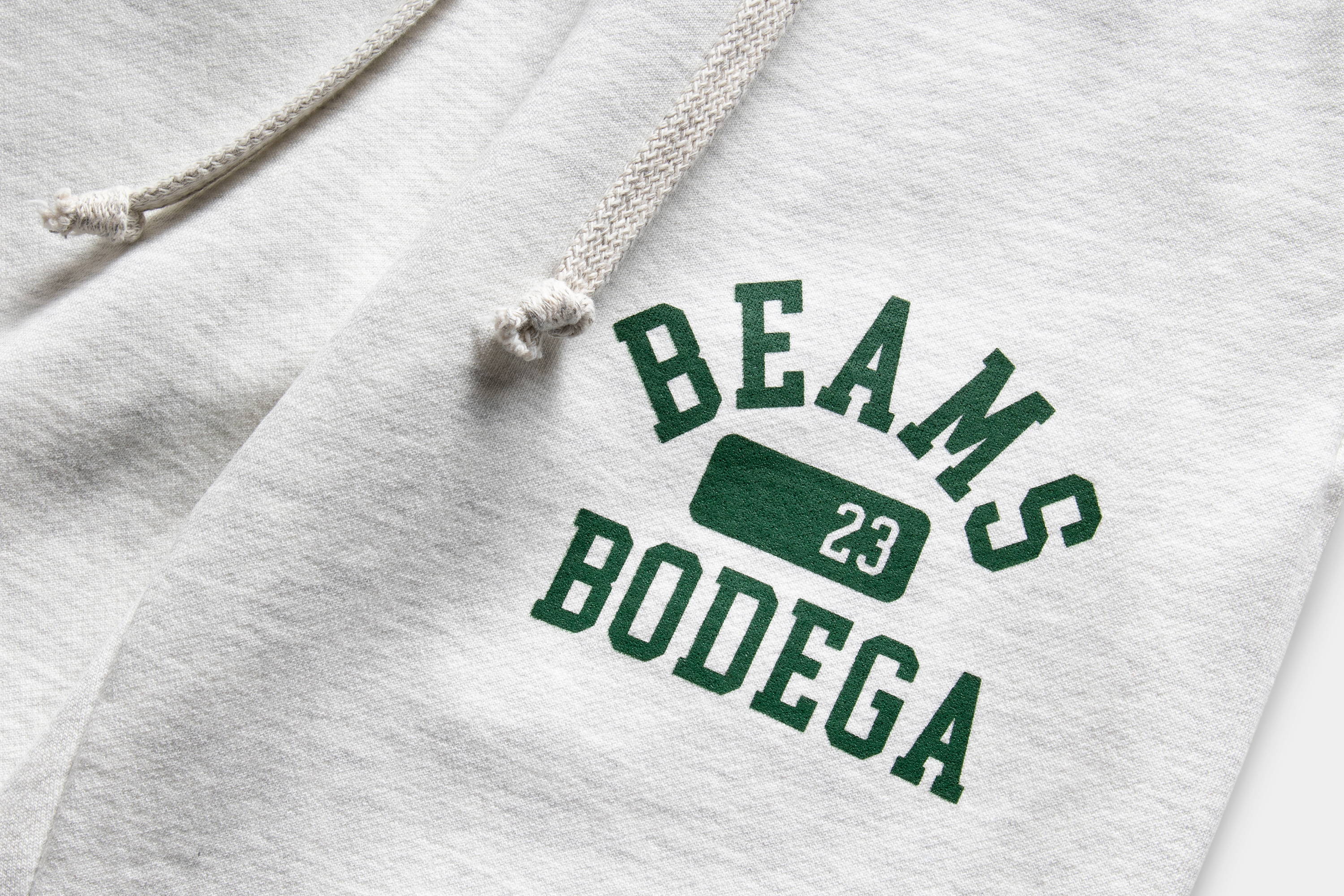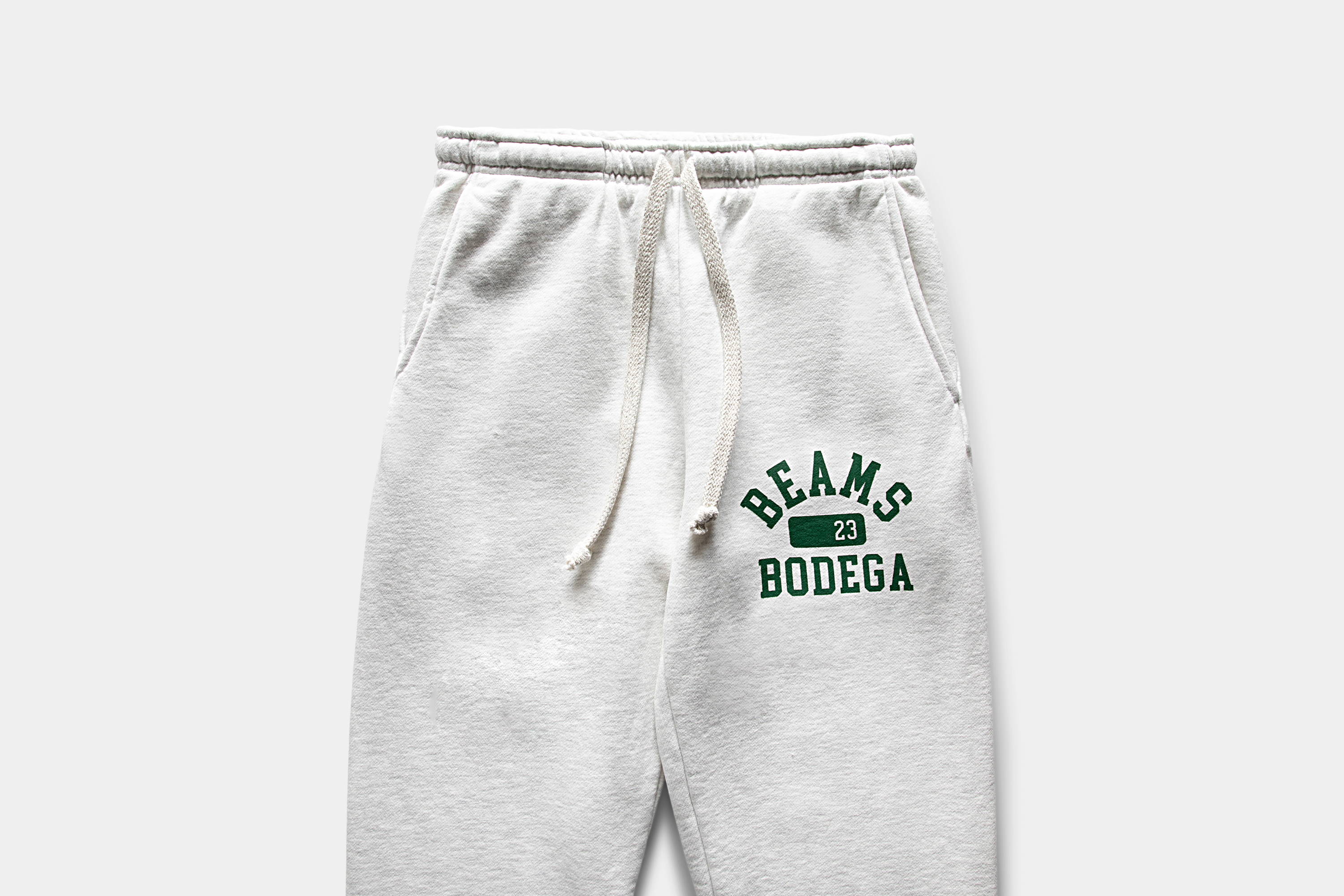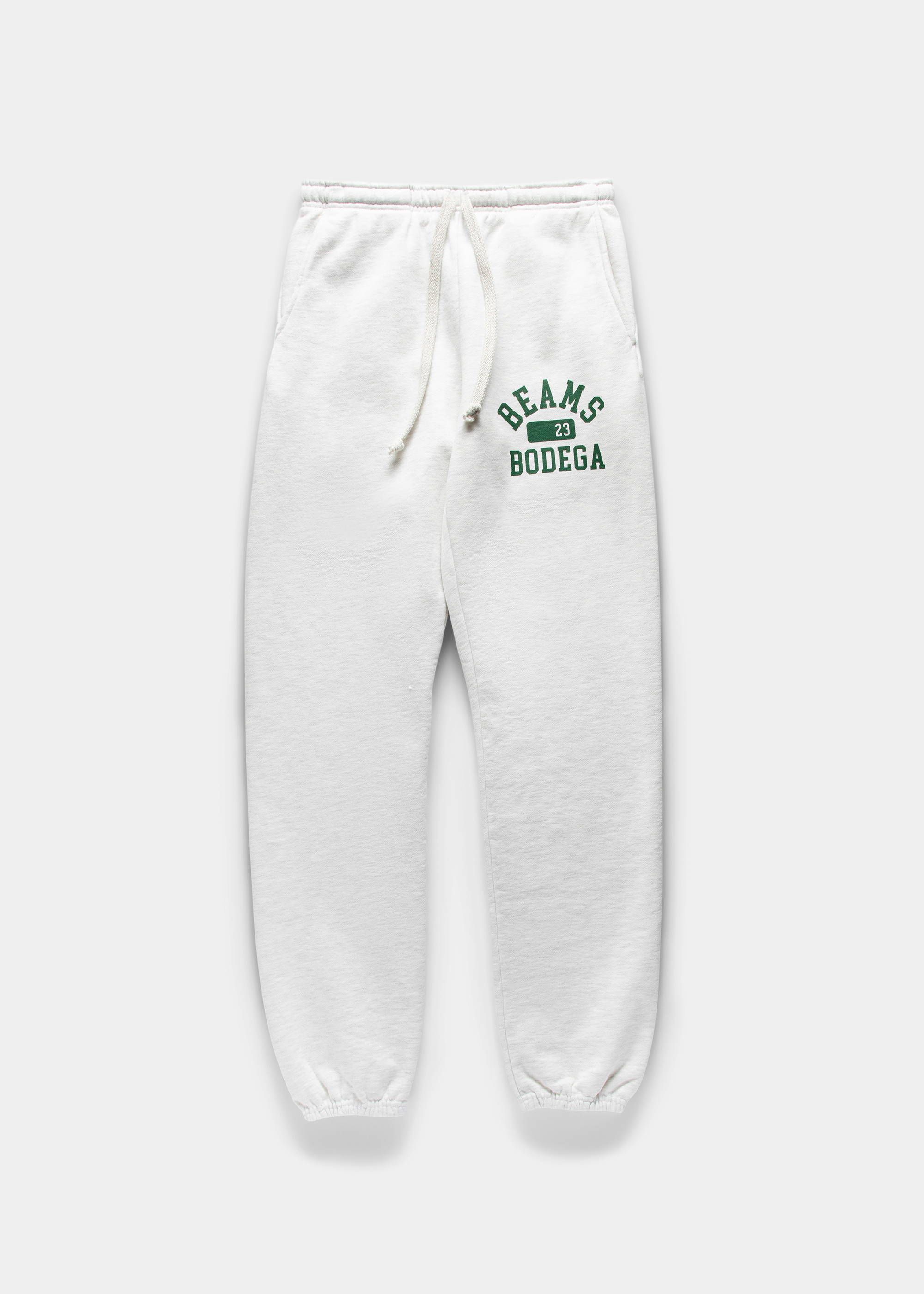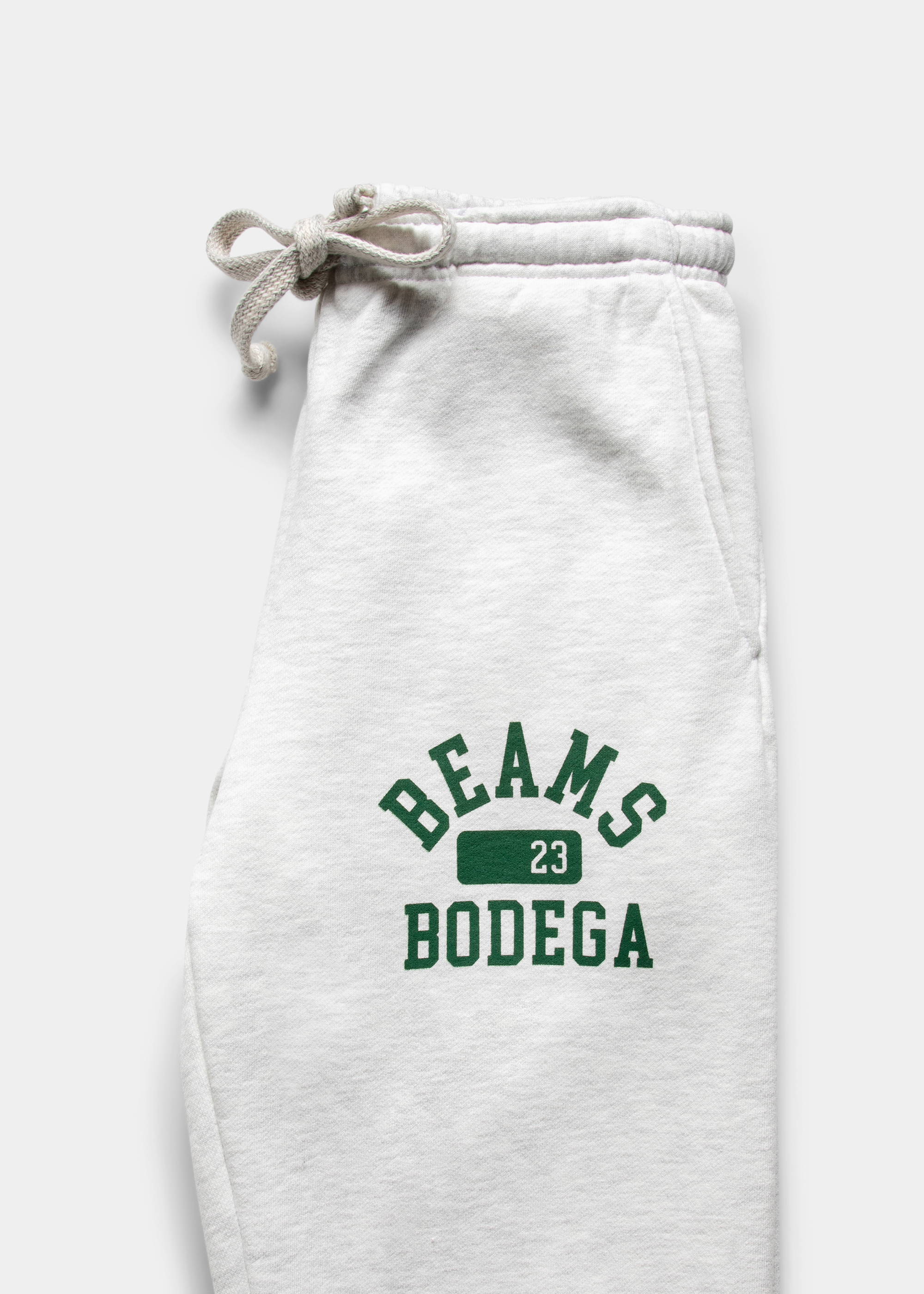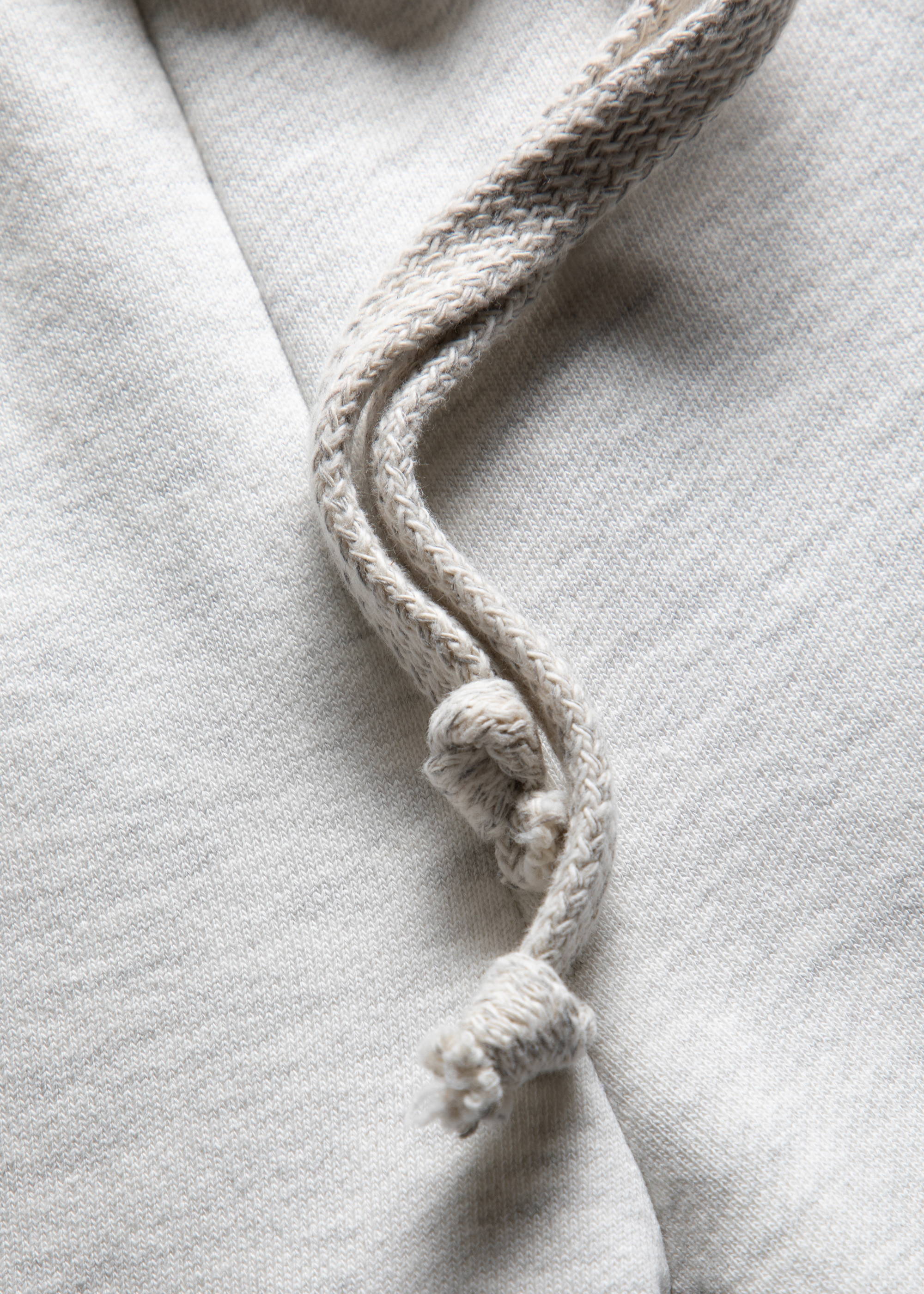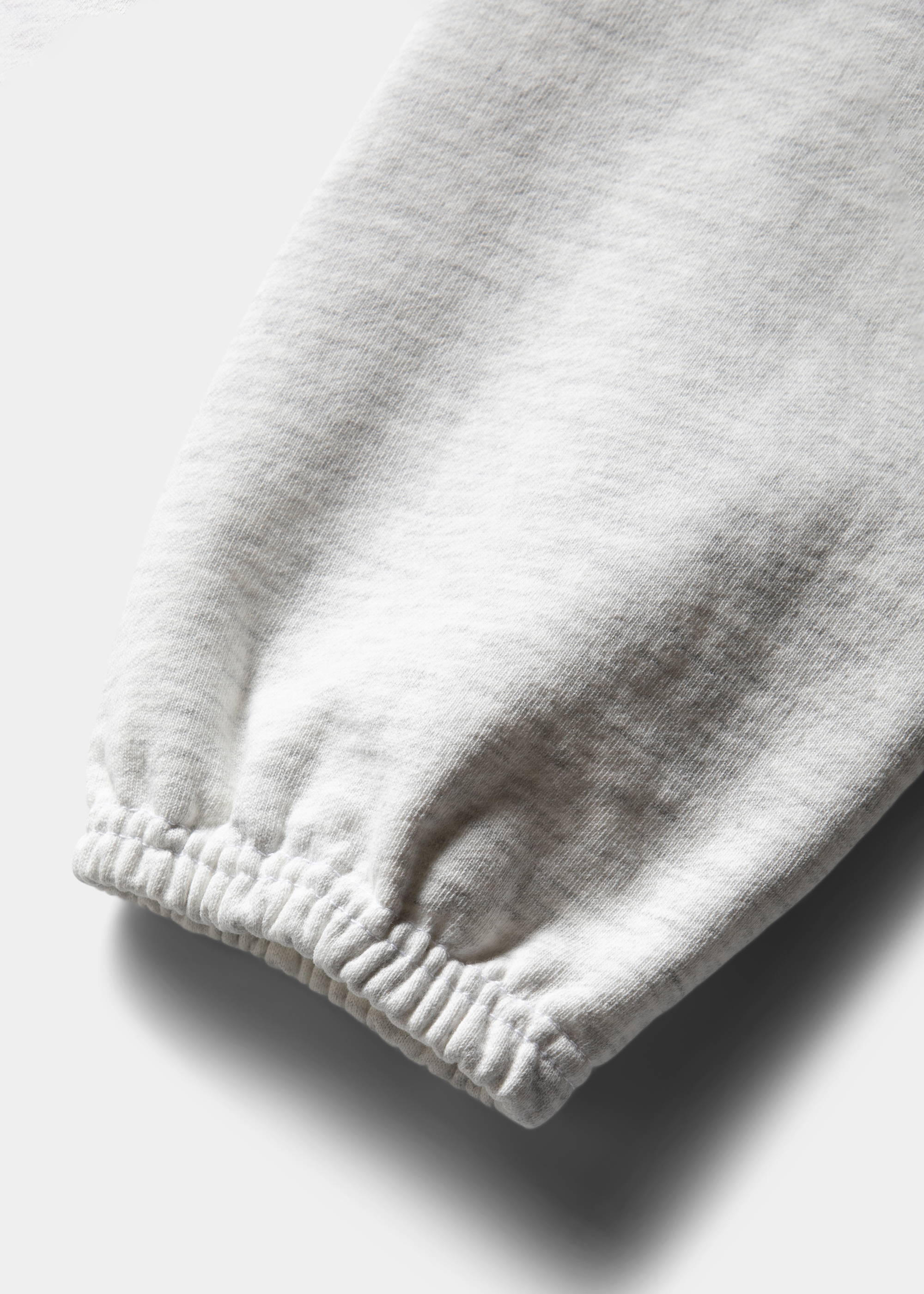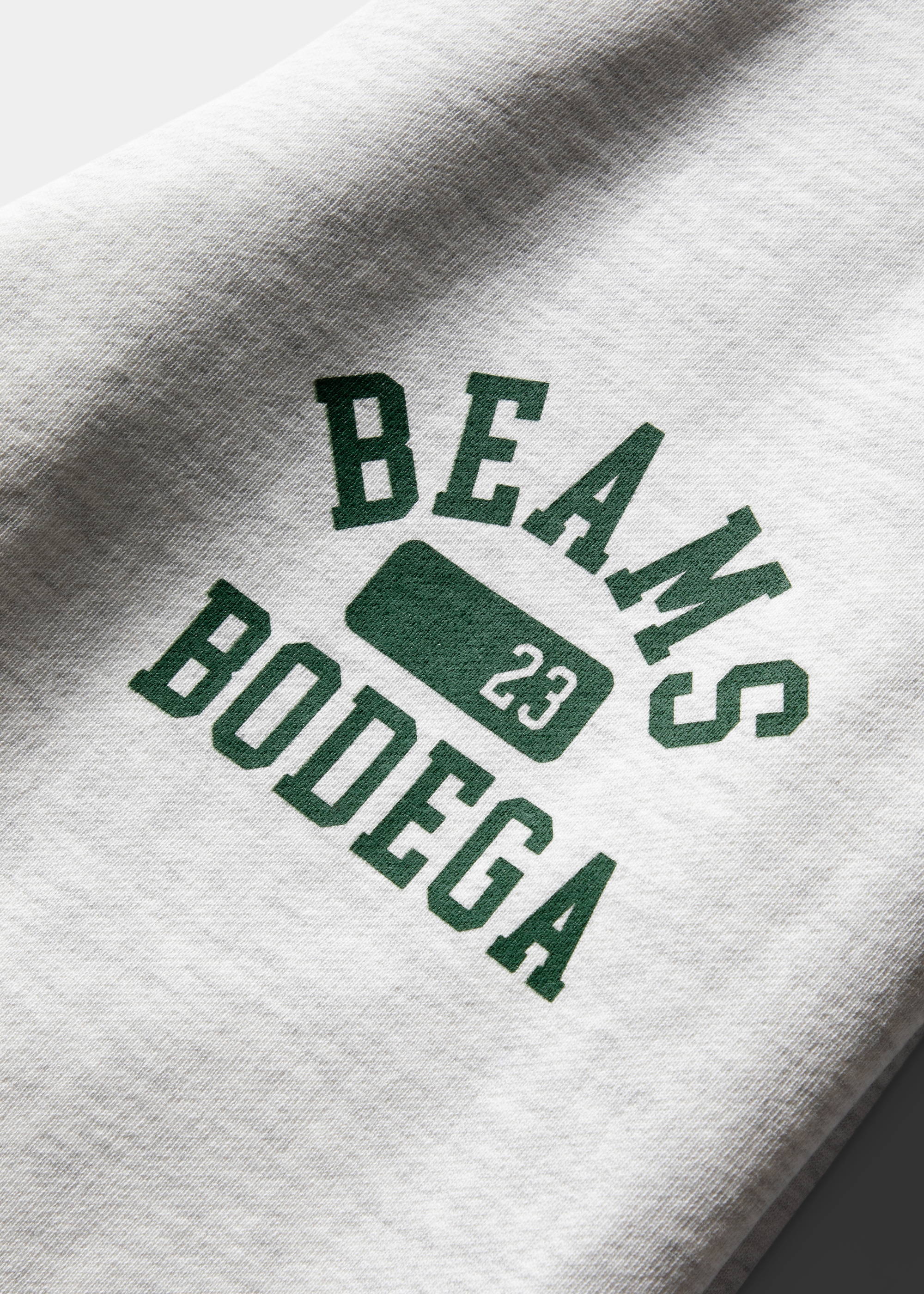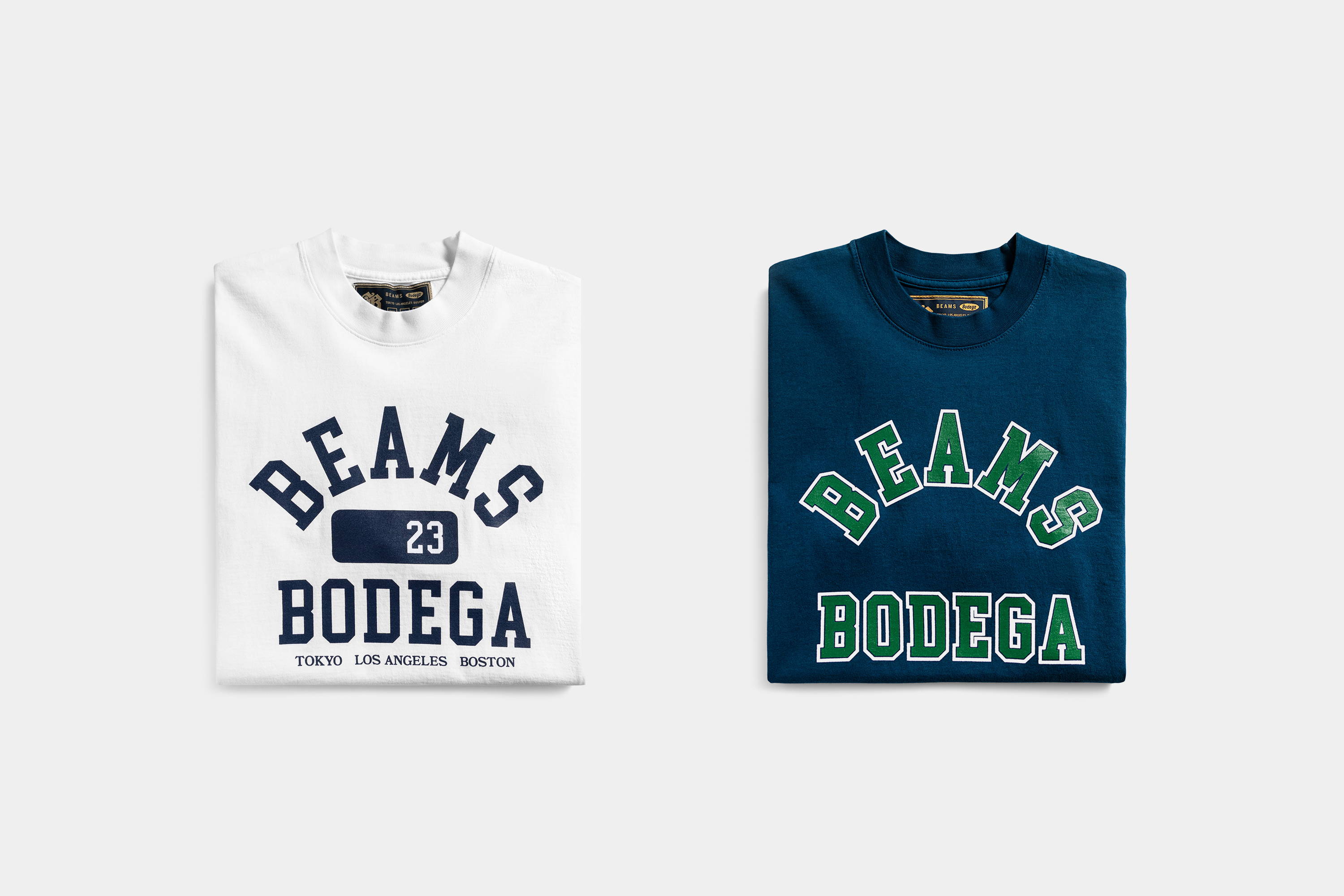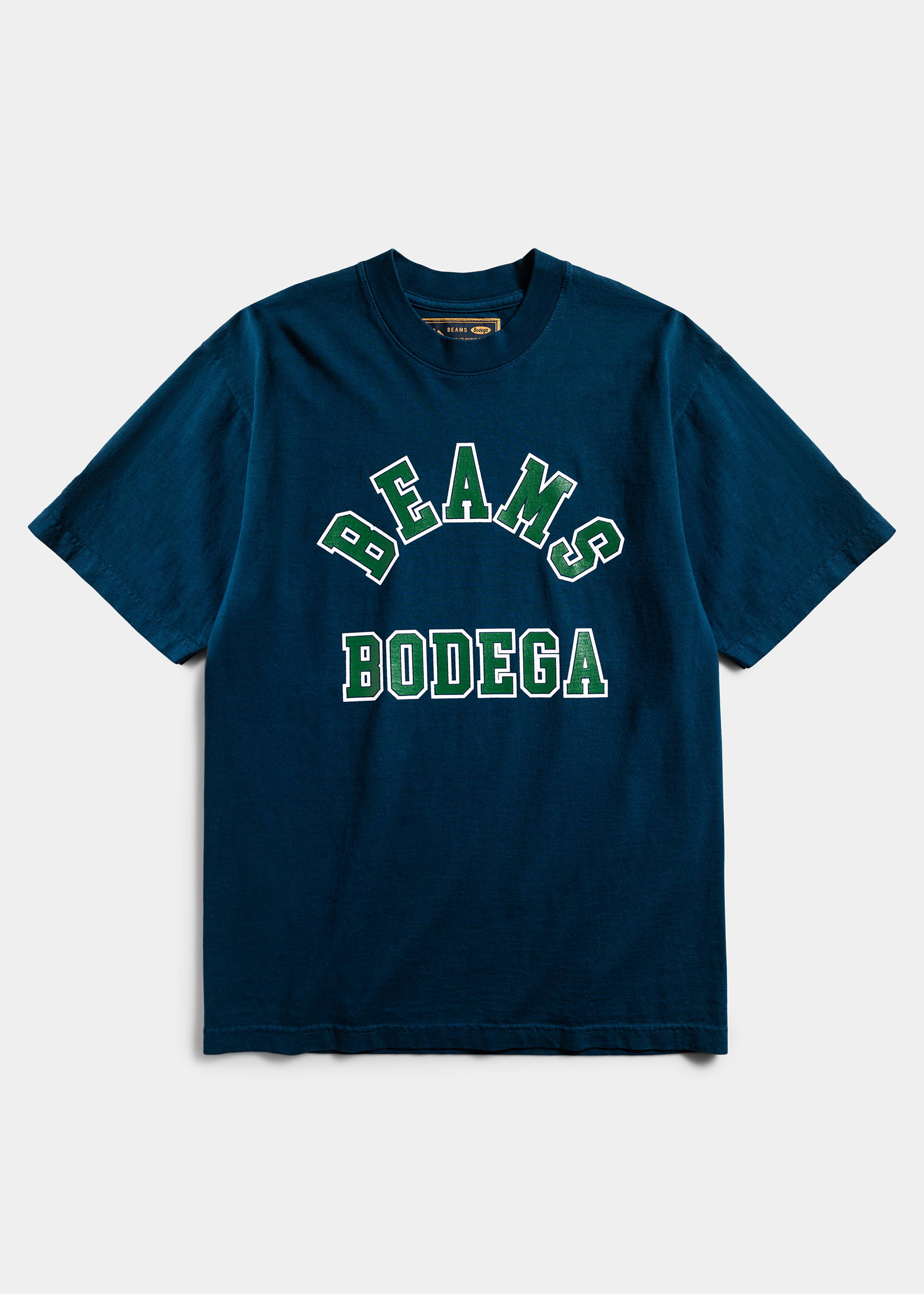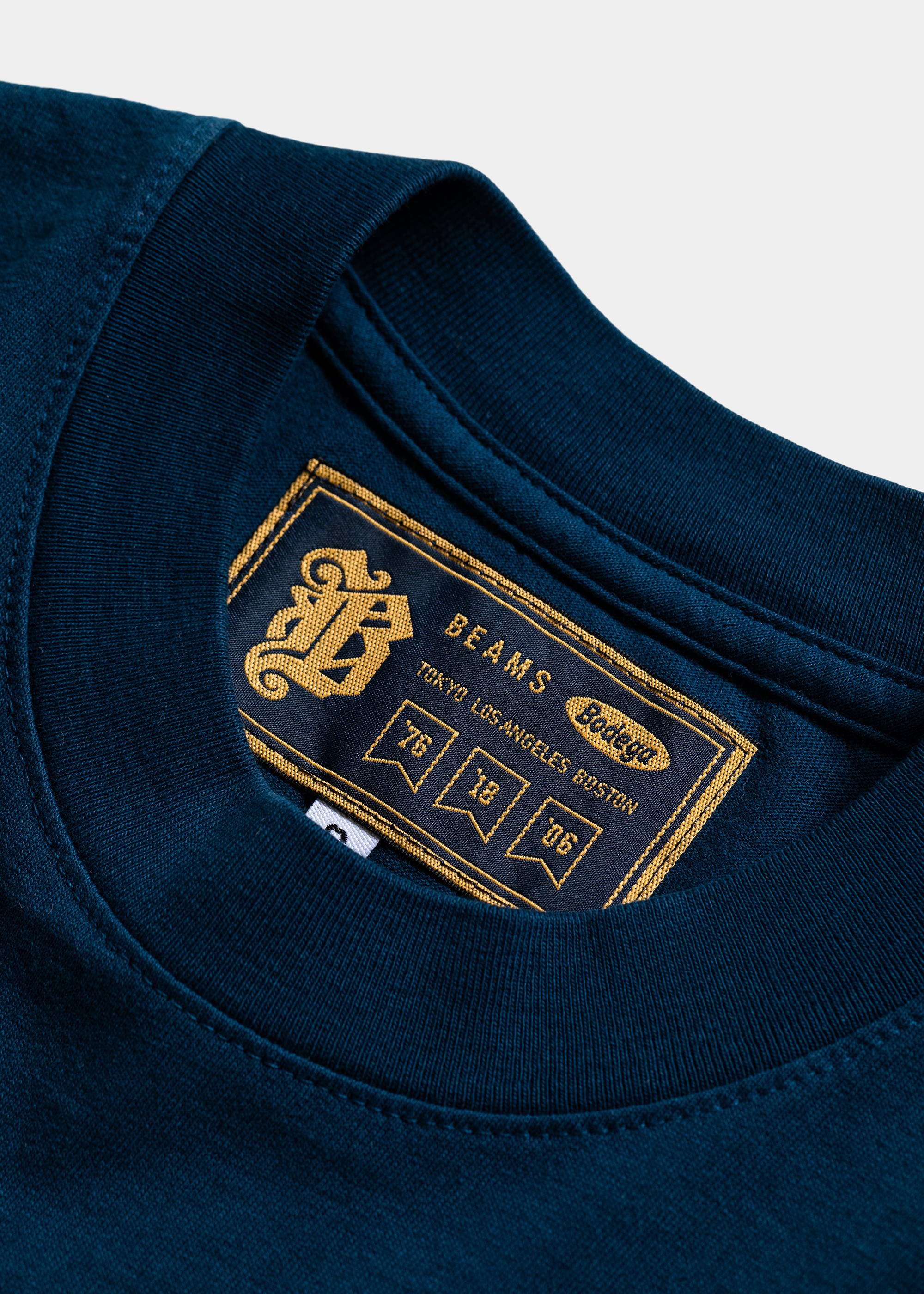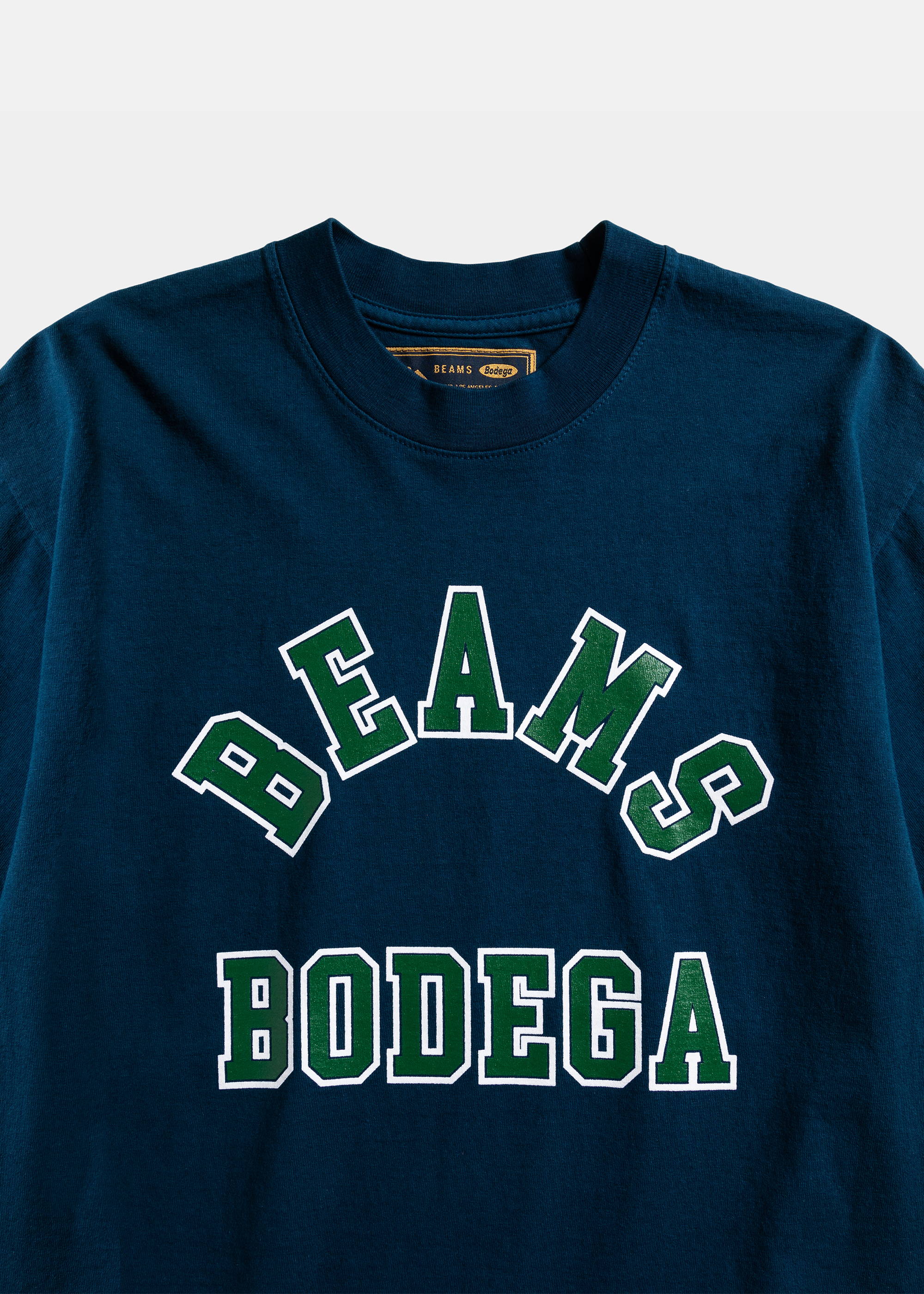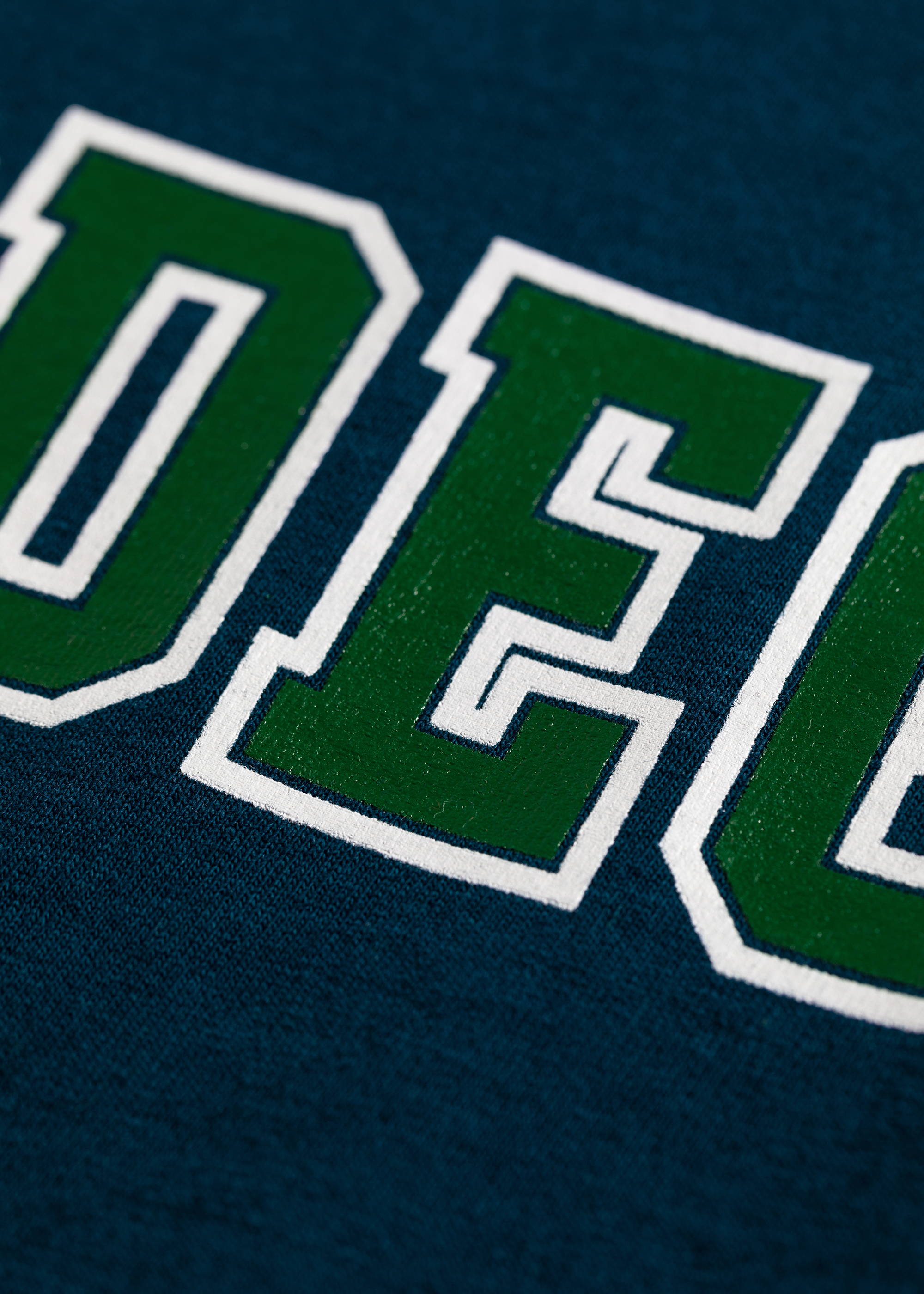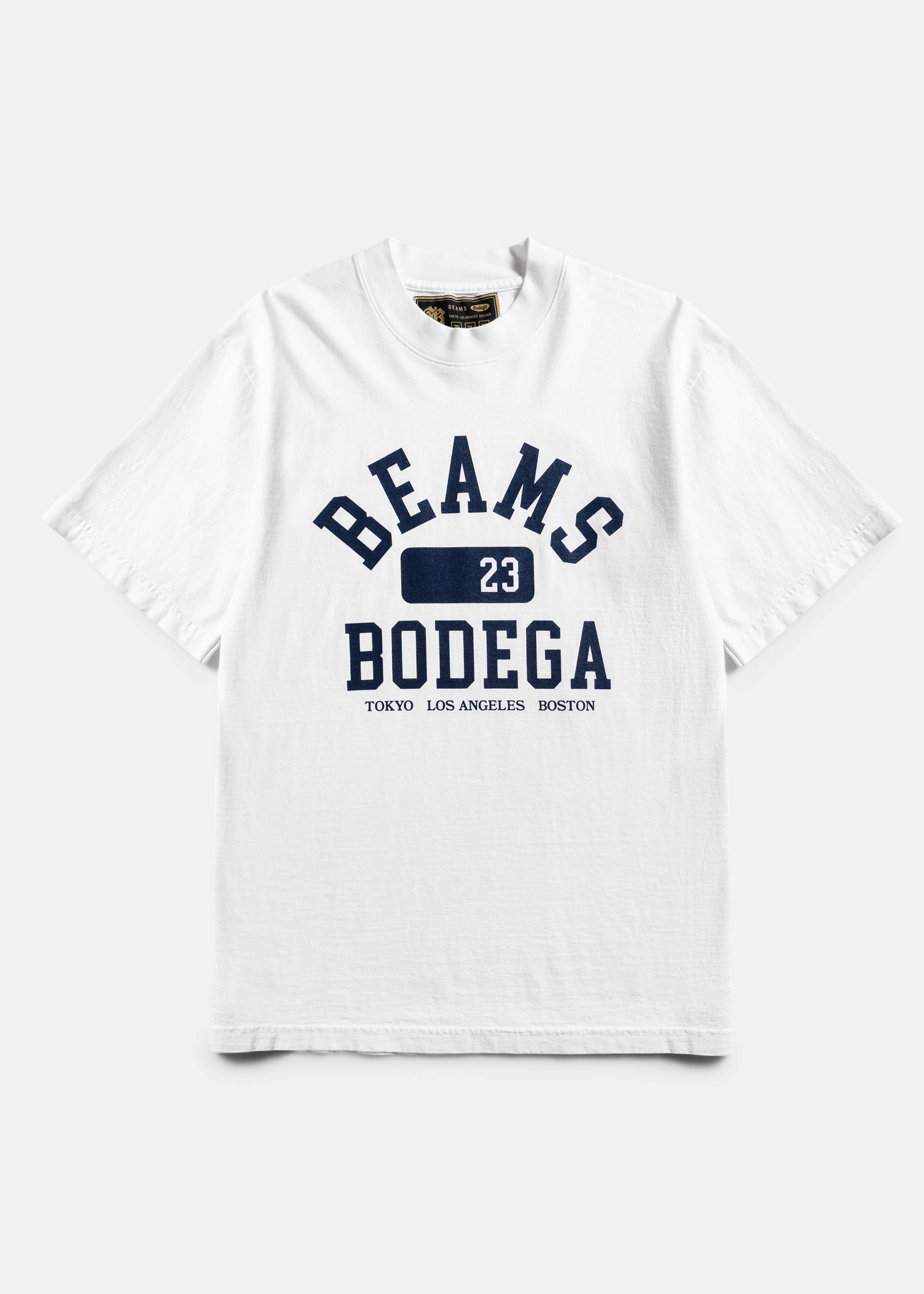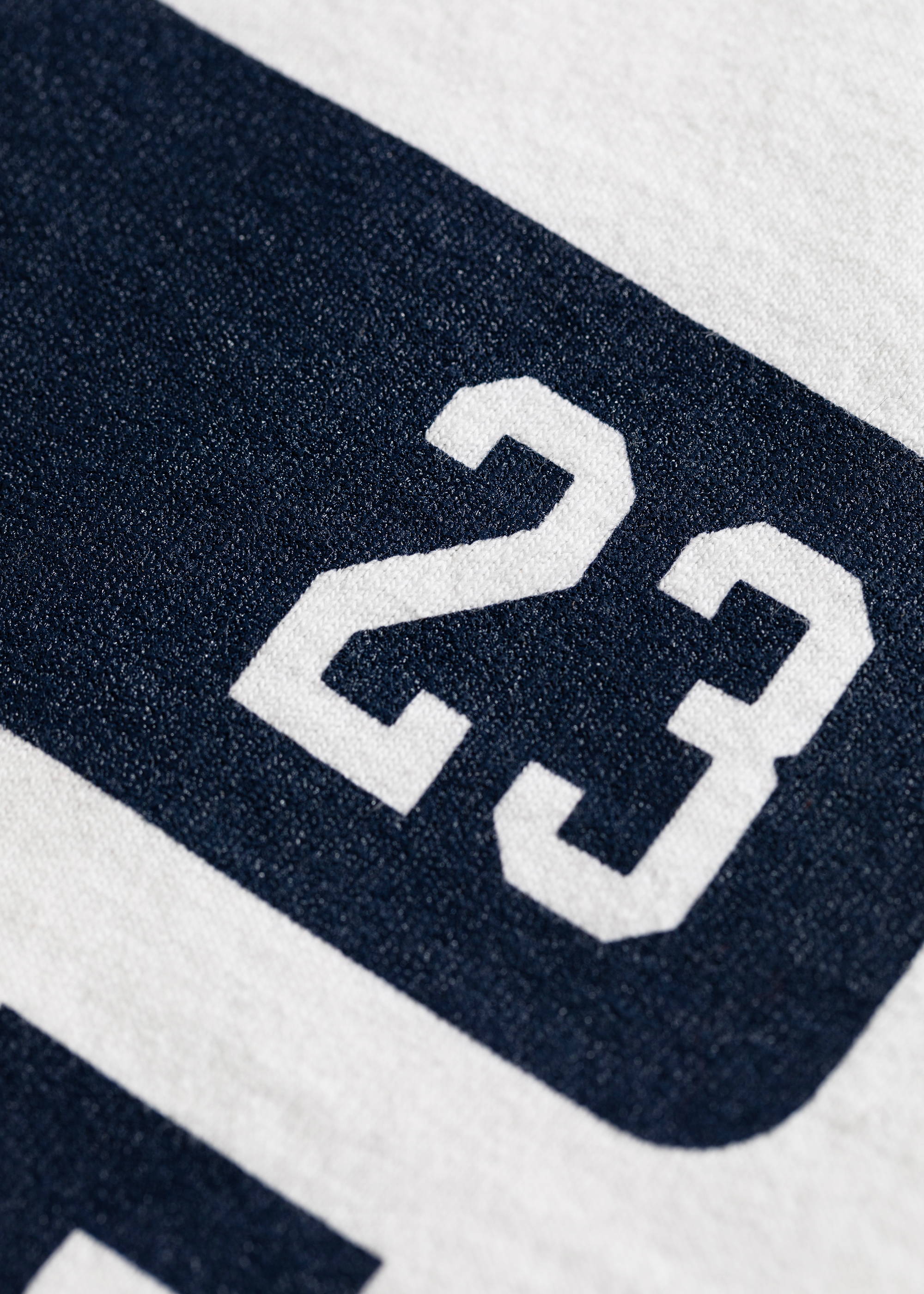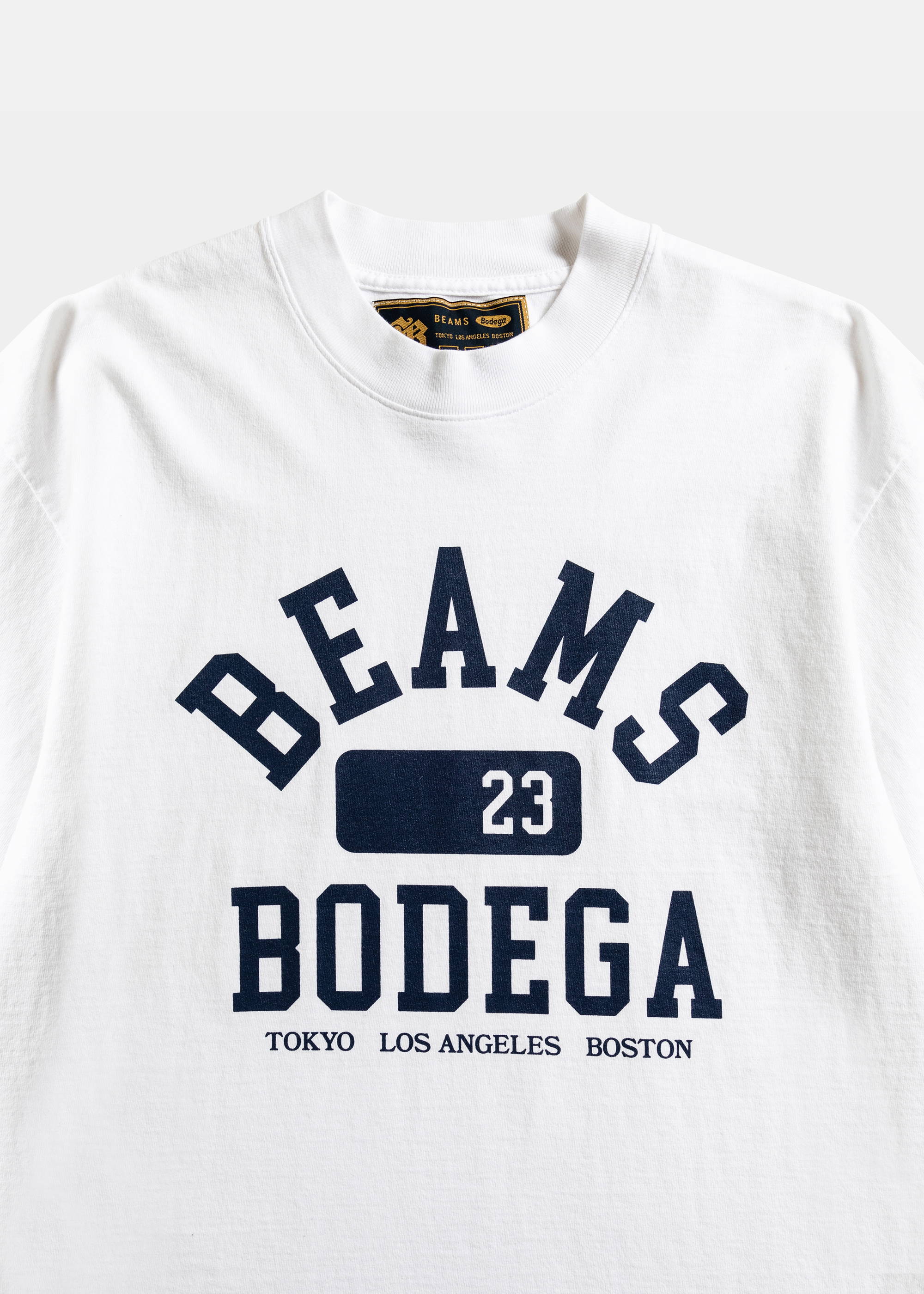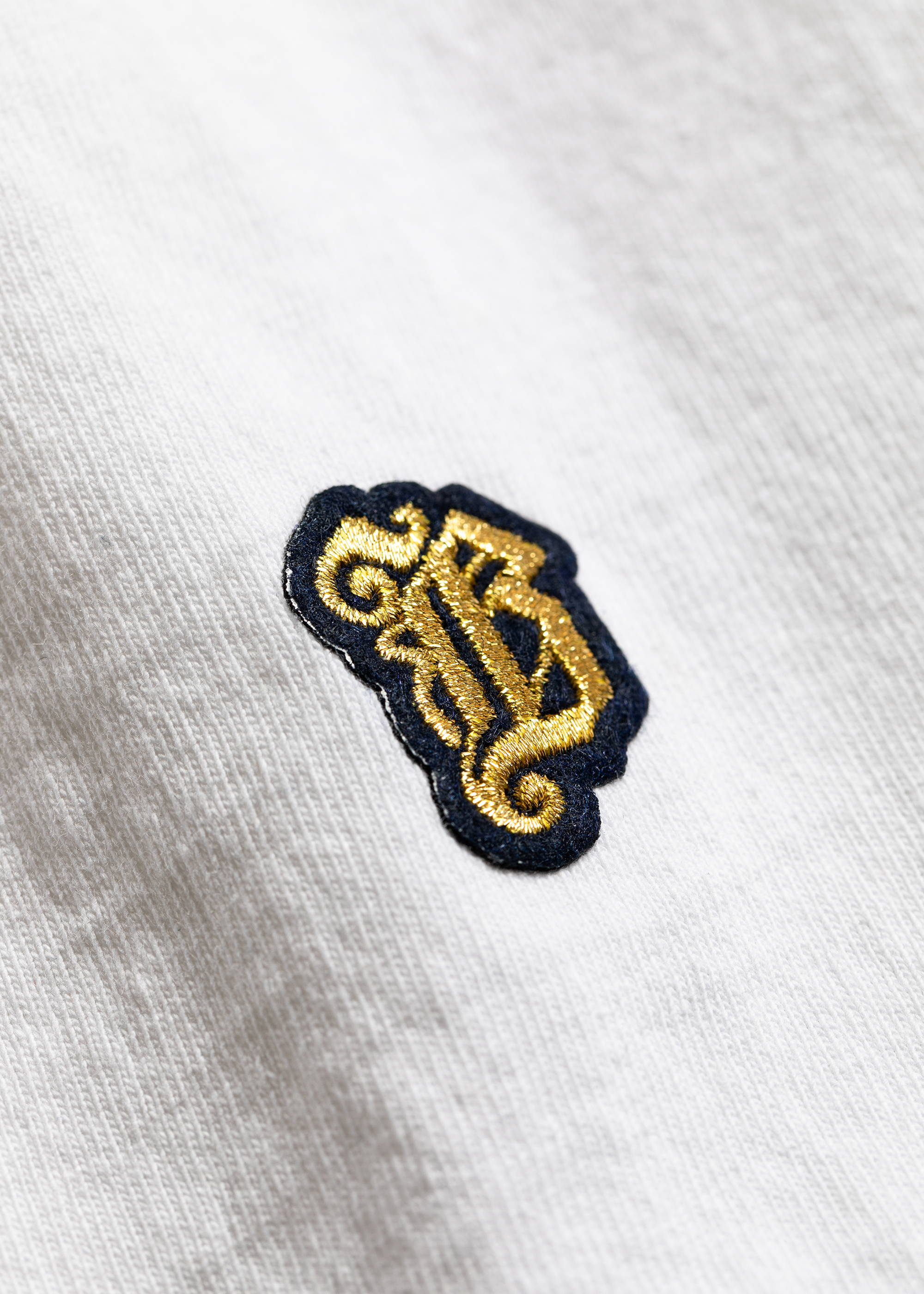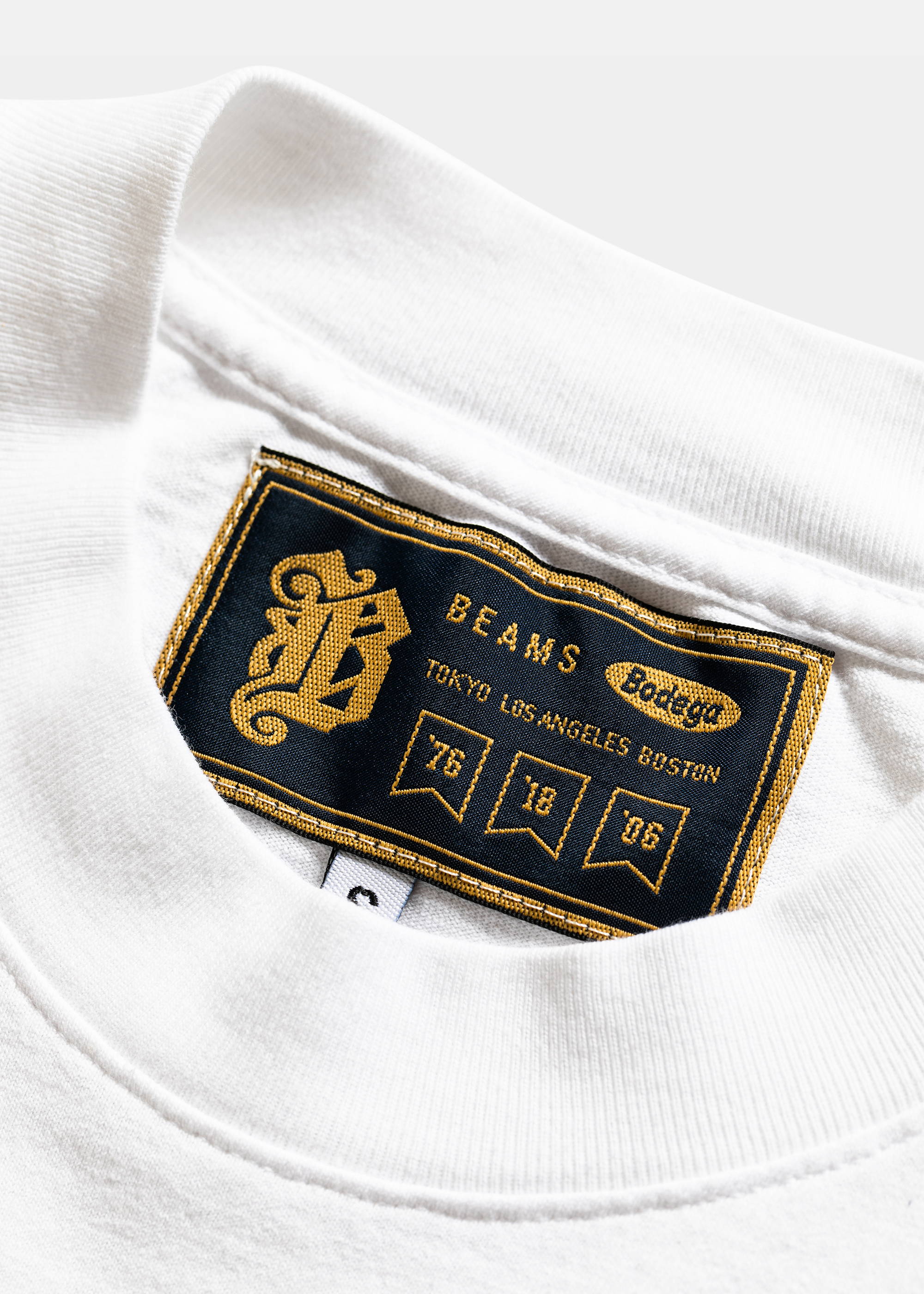 Transitioning to a different type of "suit", the next course on our schedule takes the very core of ivy style and translates it to fit in with an updated wardrobe. Starting off with the most quintessential of symbols, the oxford button down looks straight out of an old department store's window display but with a crest and relaxed cut to let you know we are not dealing with 'old-stock'. Next up are the khaki pants which once again seem boiler plate from afar, but features like an inner ribboned waistband, dual watch pockets, drawstring waist, and baggier cut will compliment sneakers over loafers 8 days a week. Crowned with an unstructured 3 button blazer with a chest crest and two flap pockets, is it just us or is the wall between casual wear and formal wear suddenly crumbling?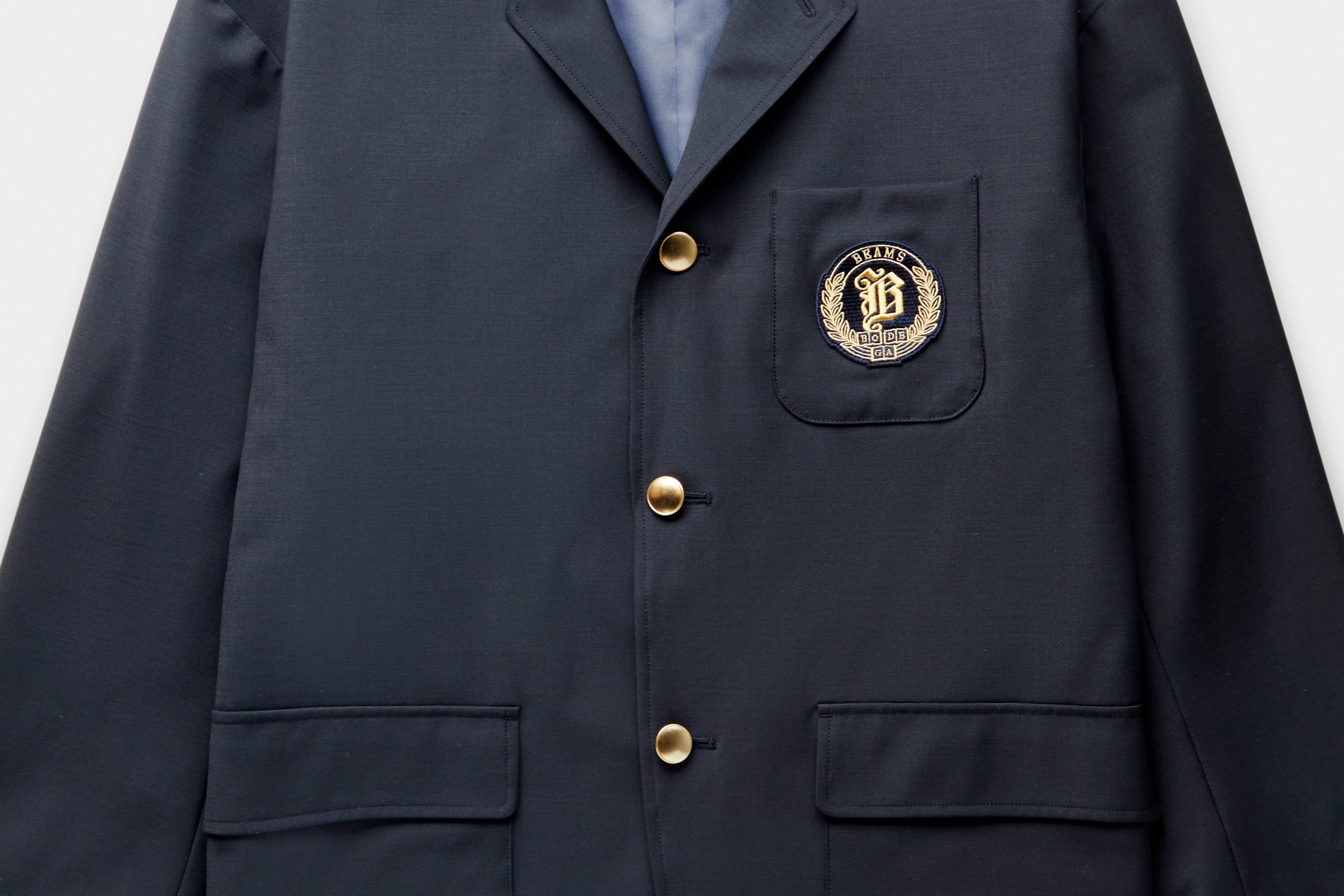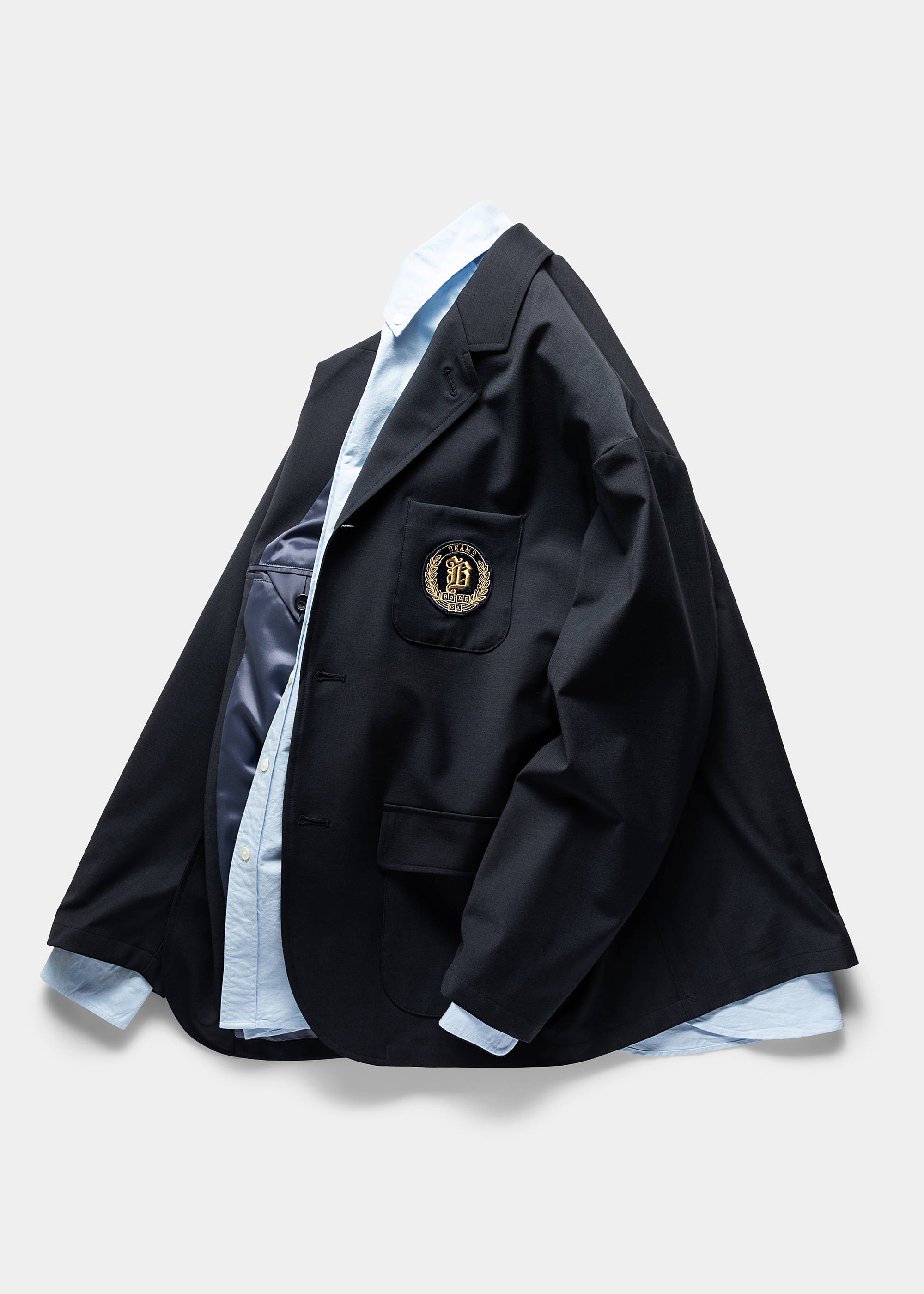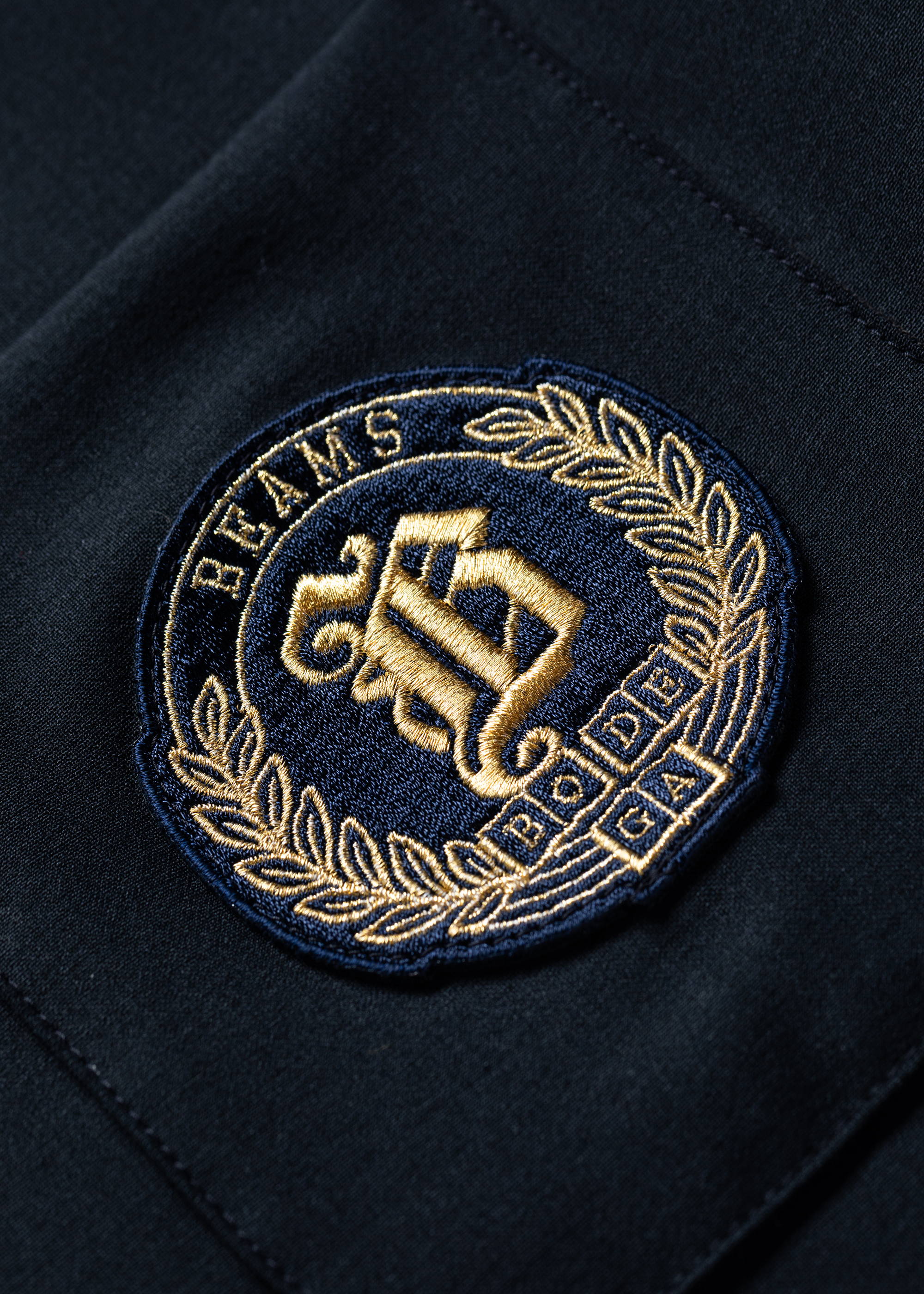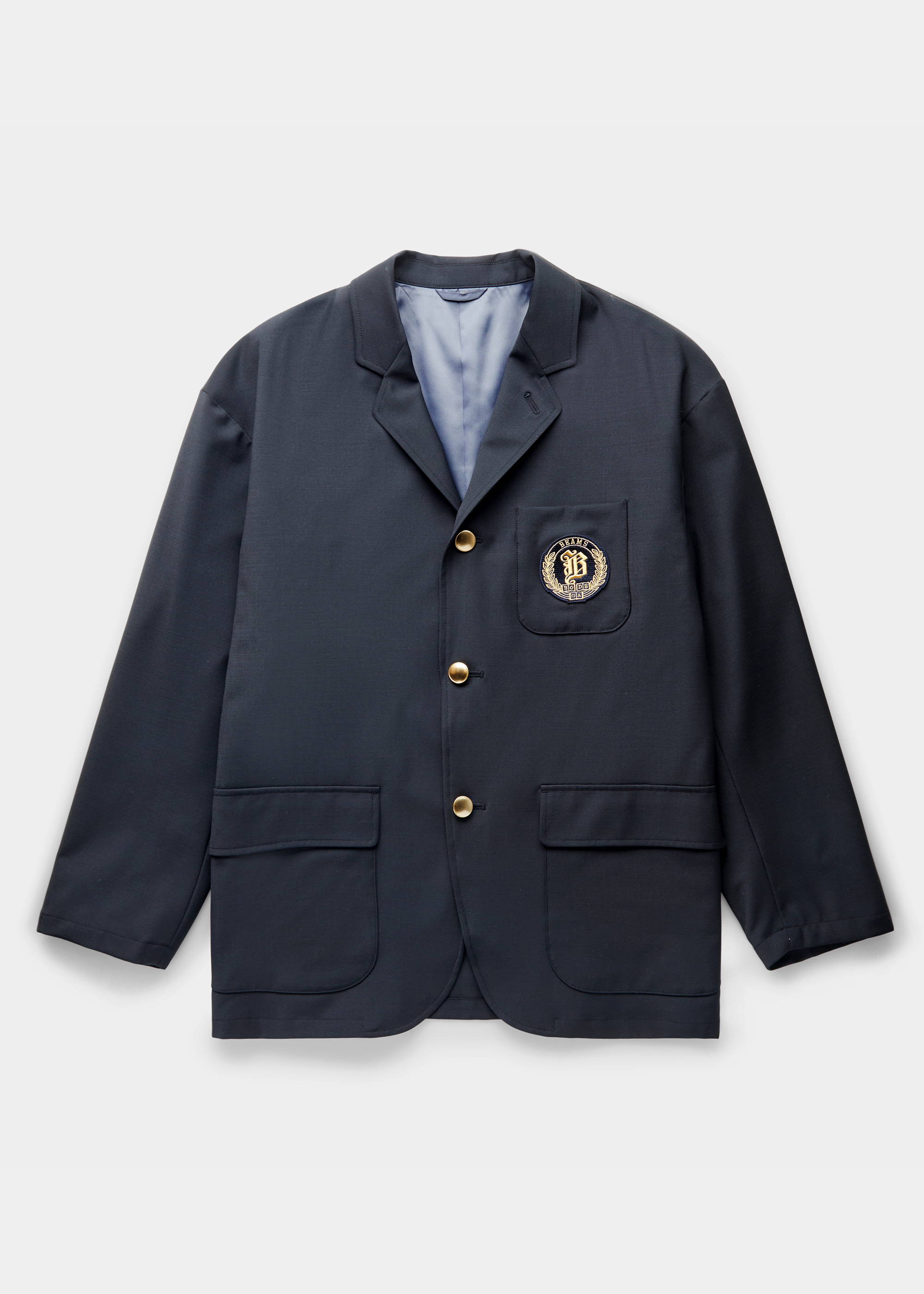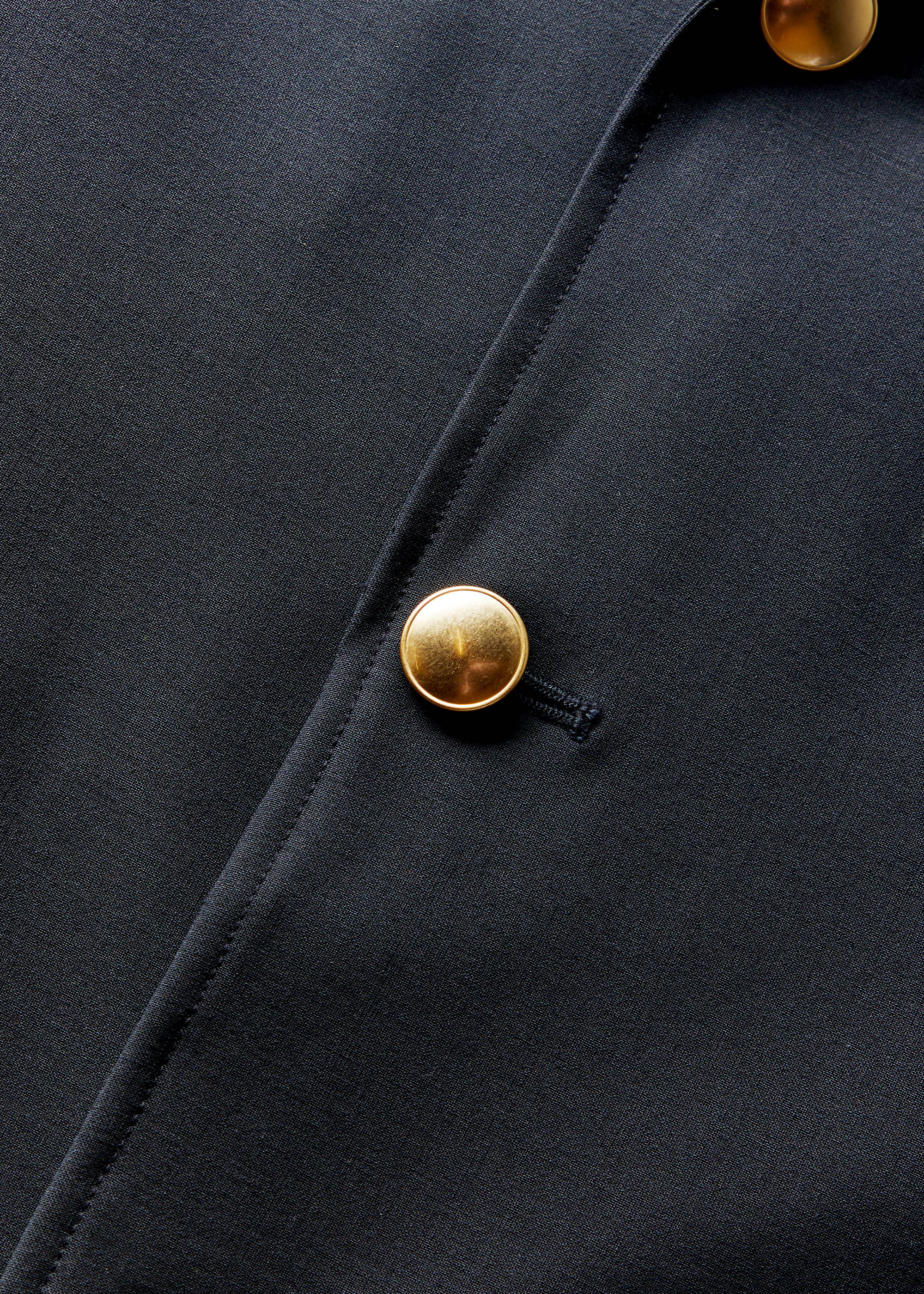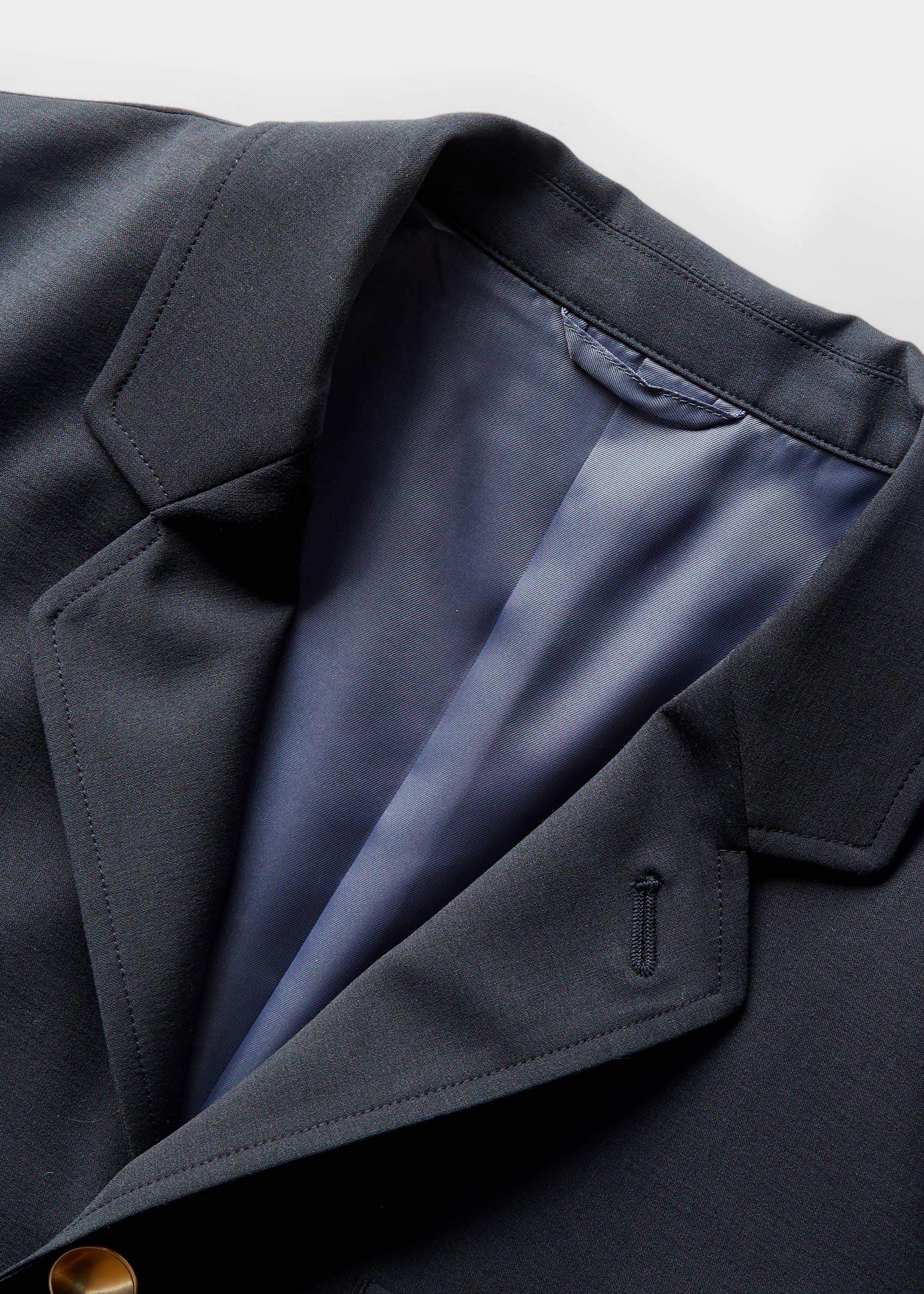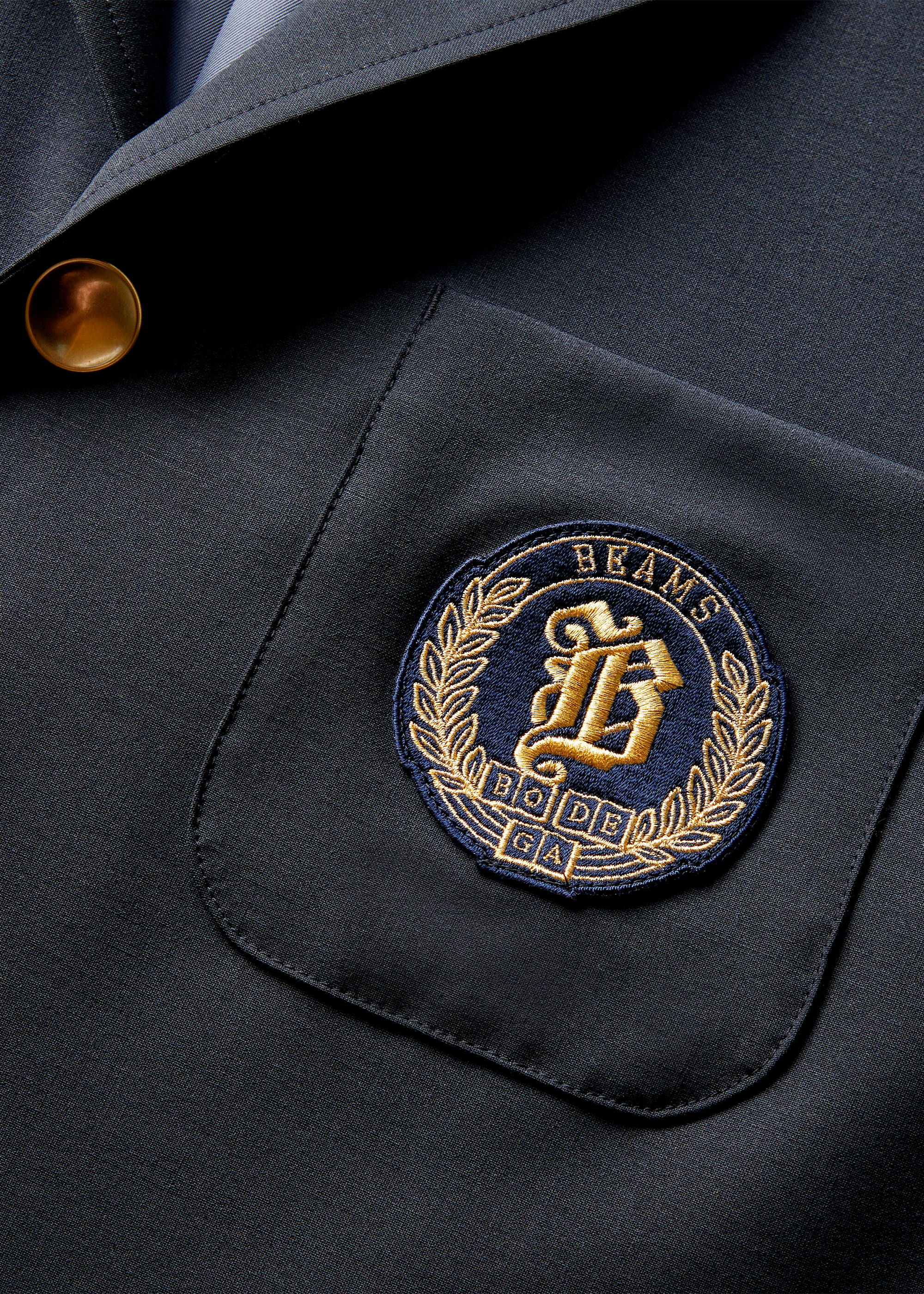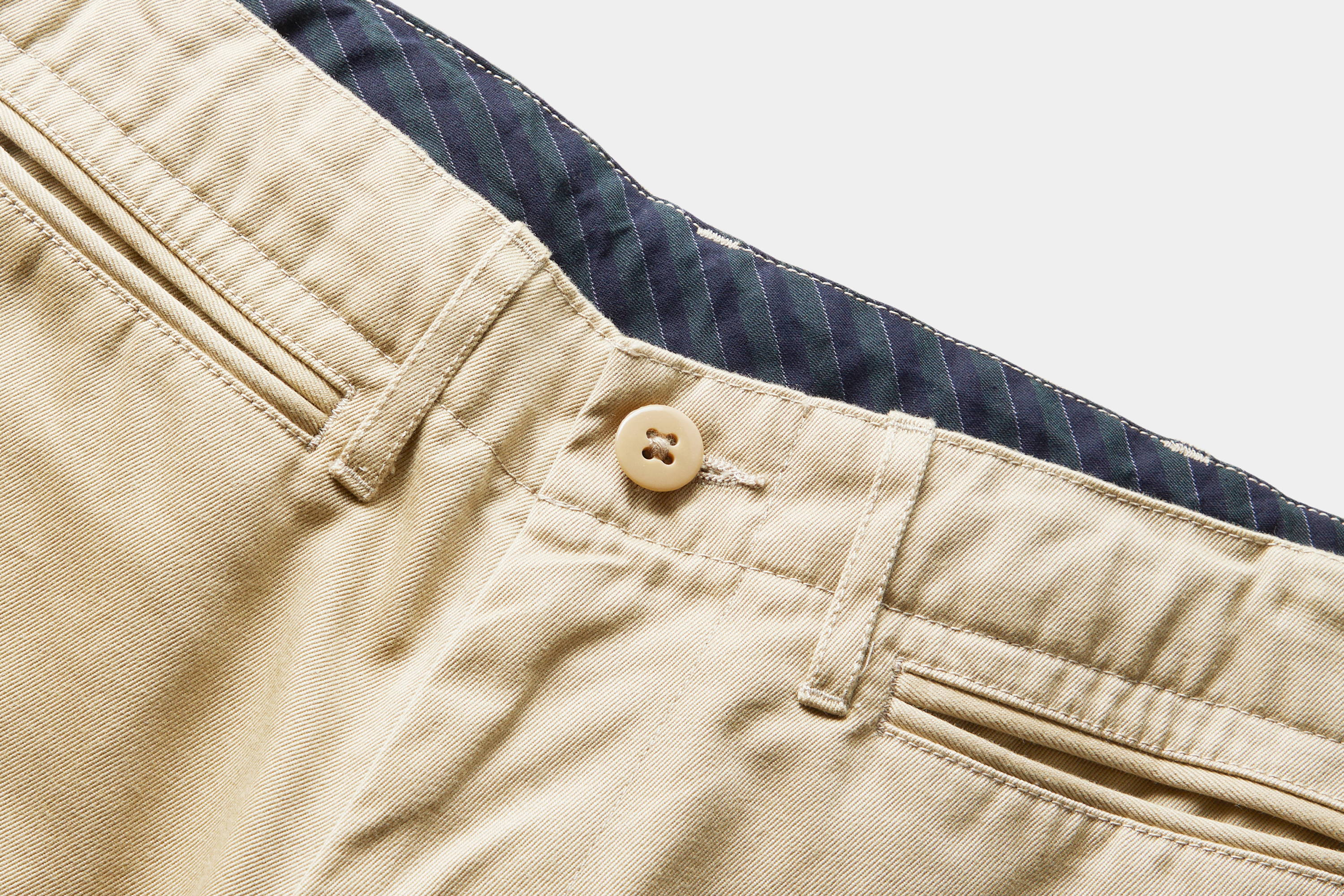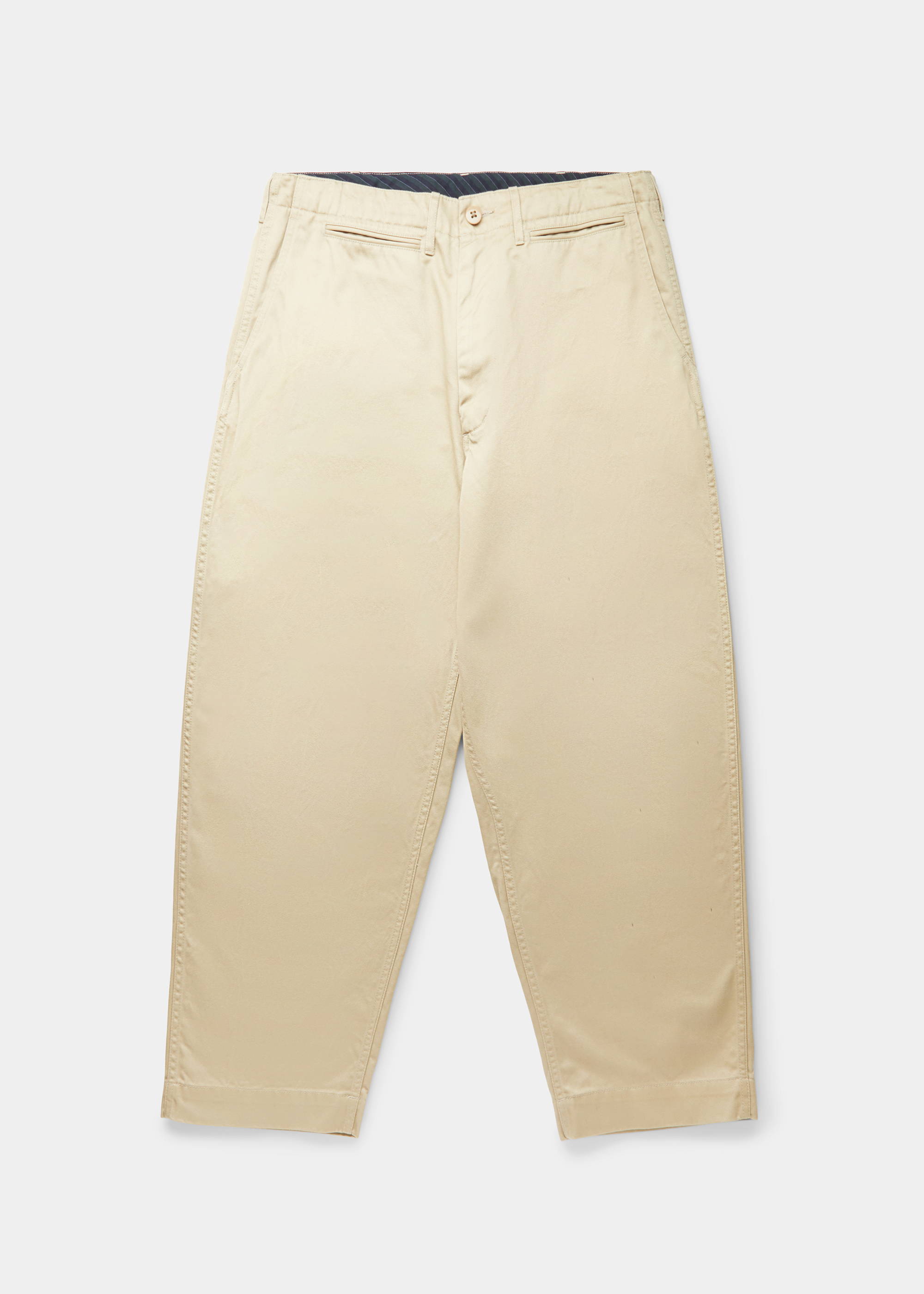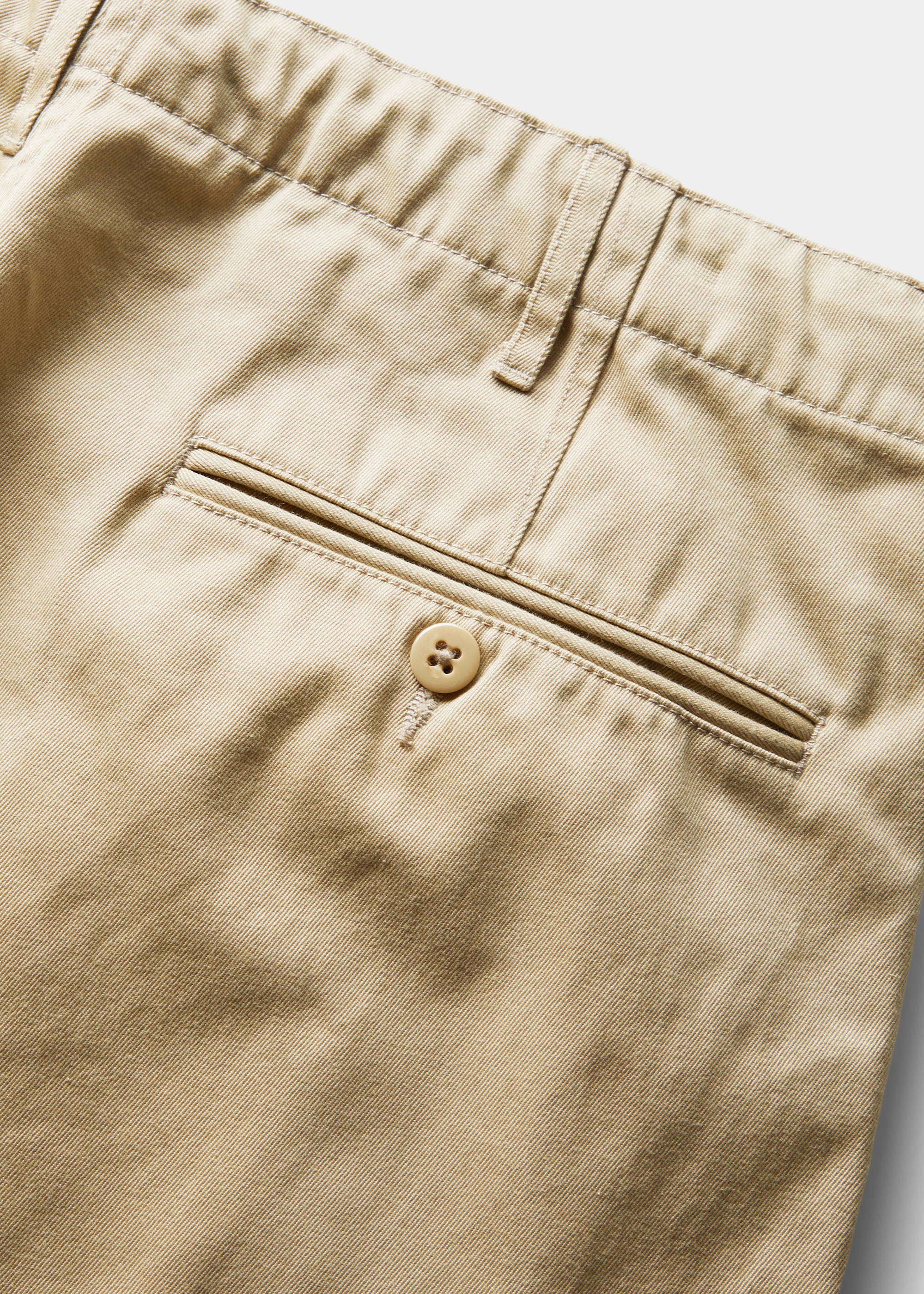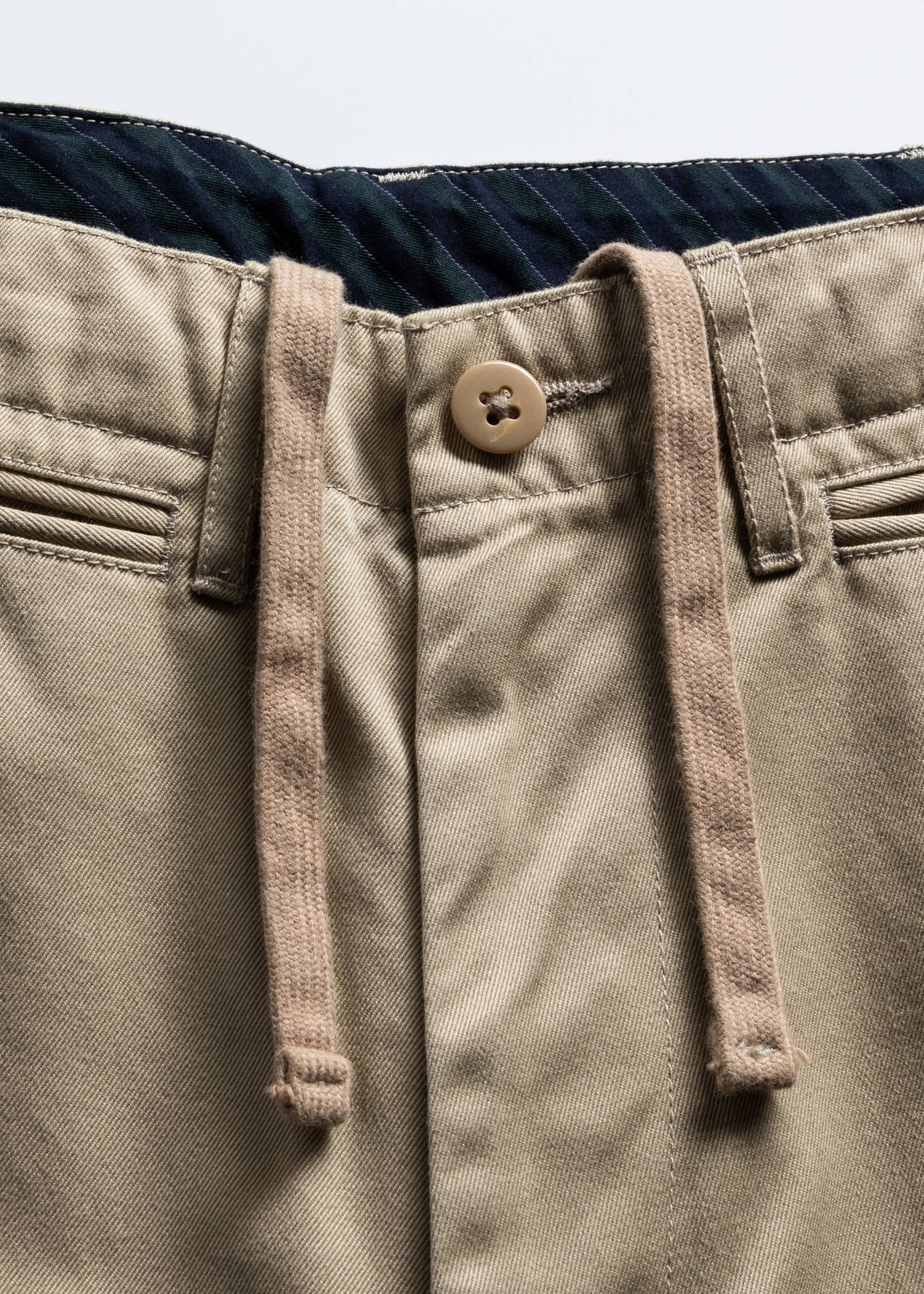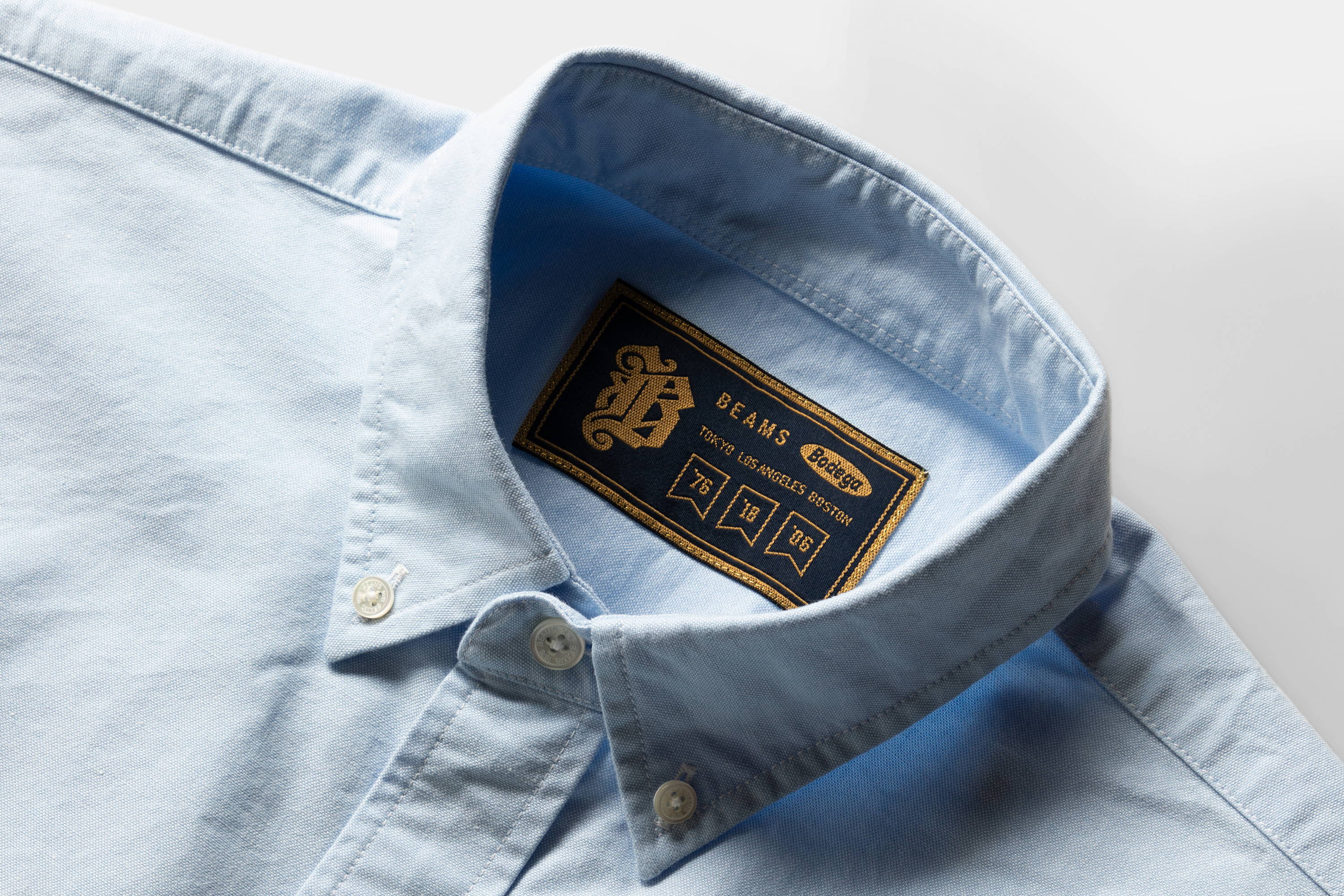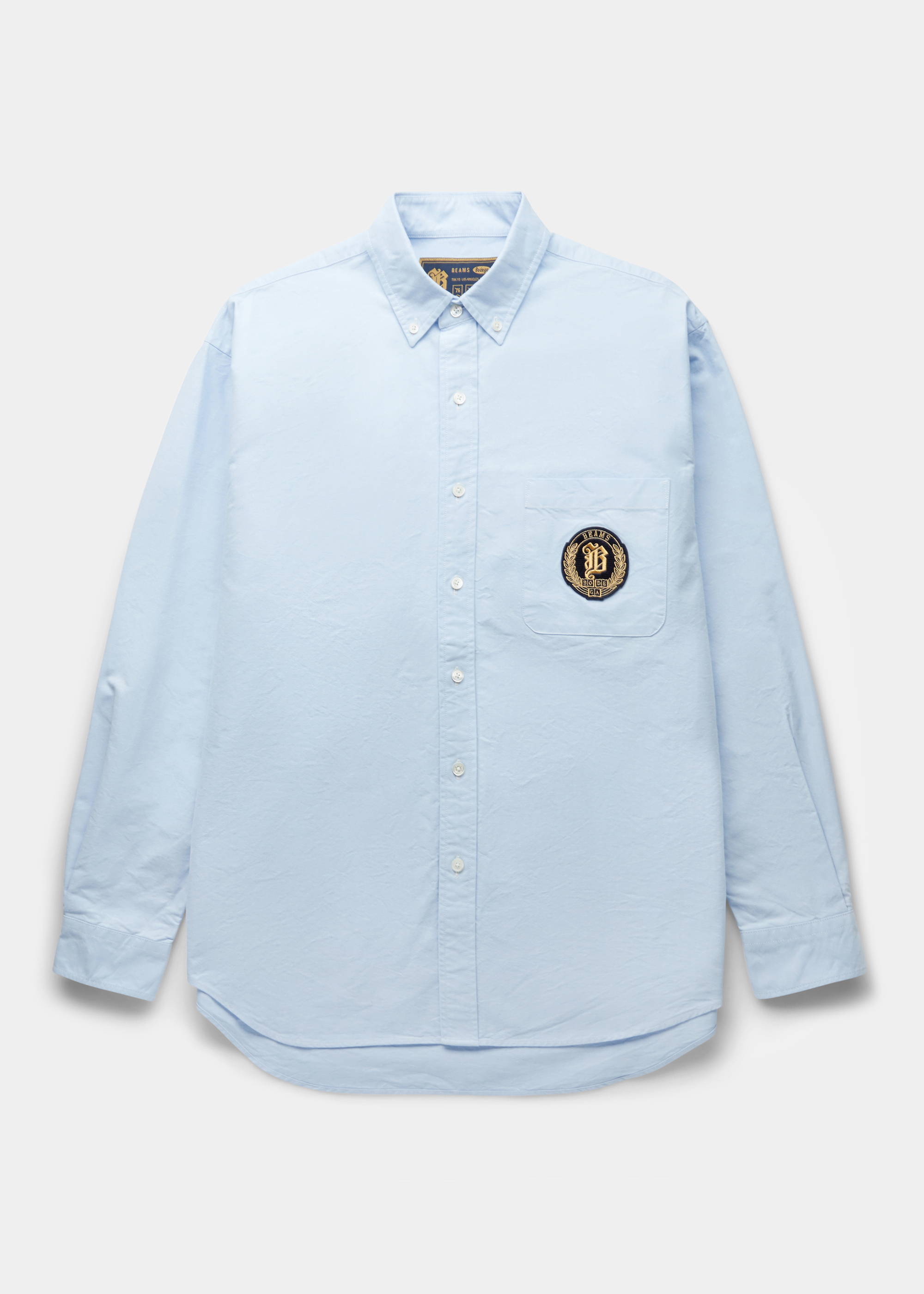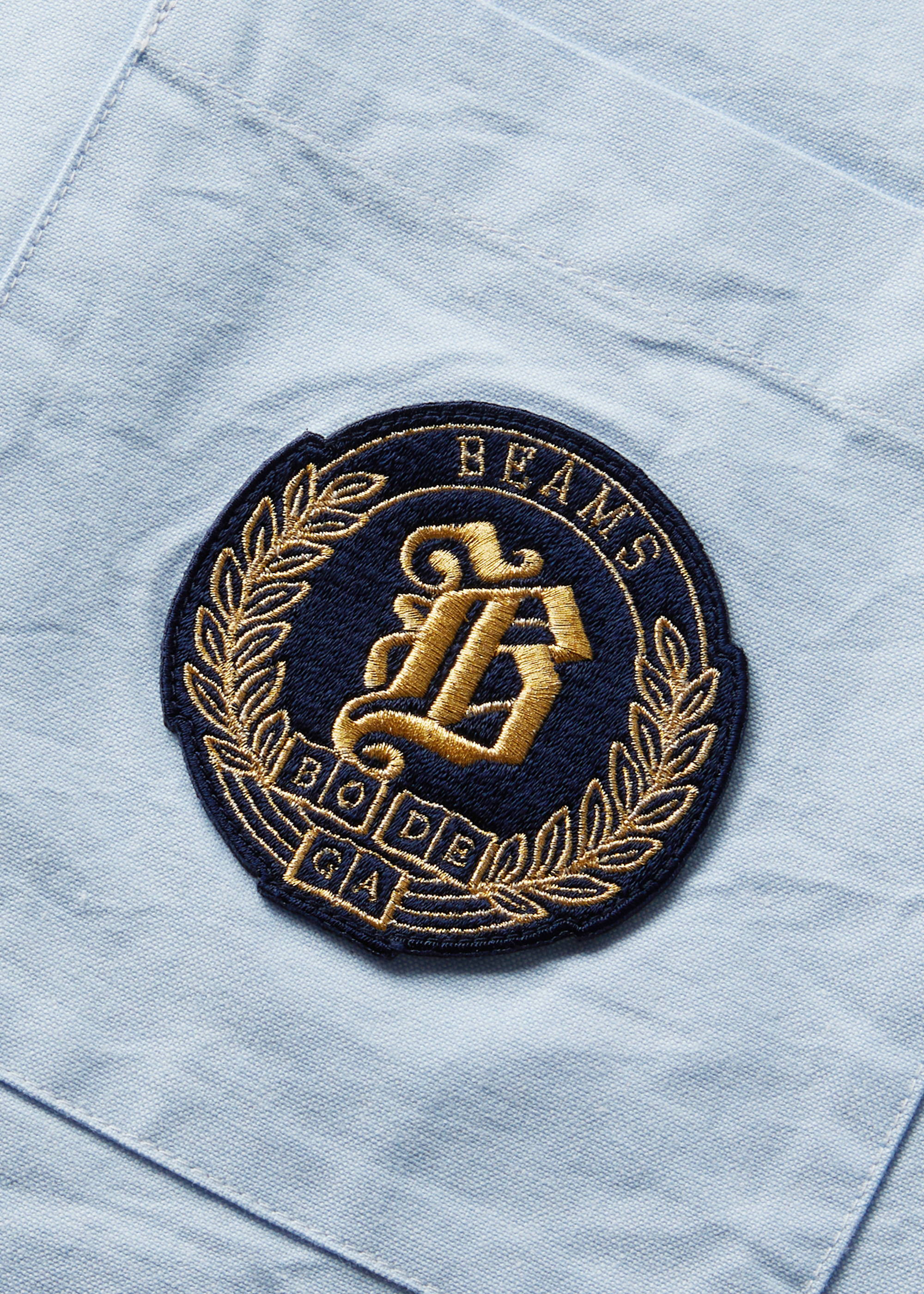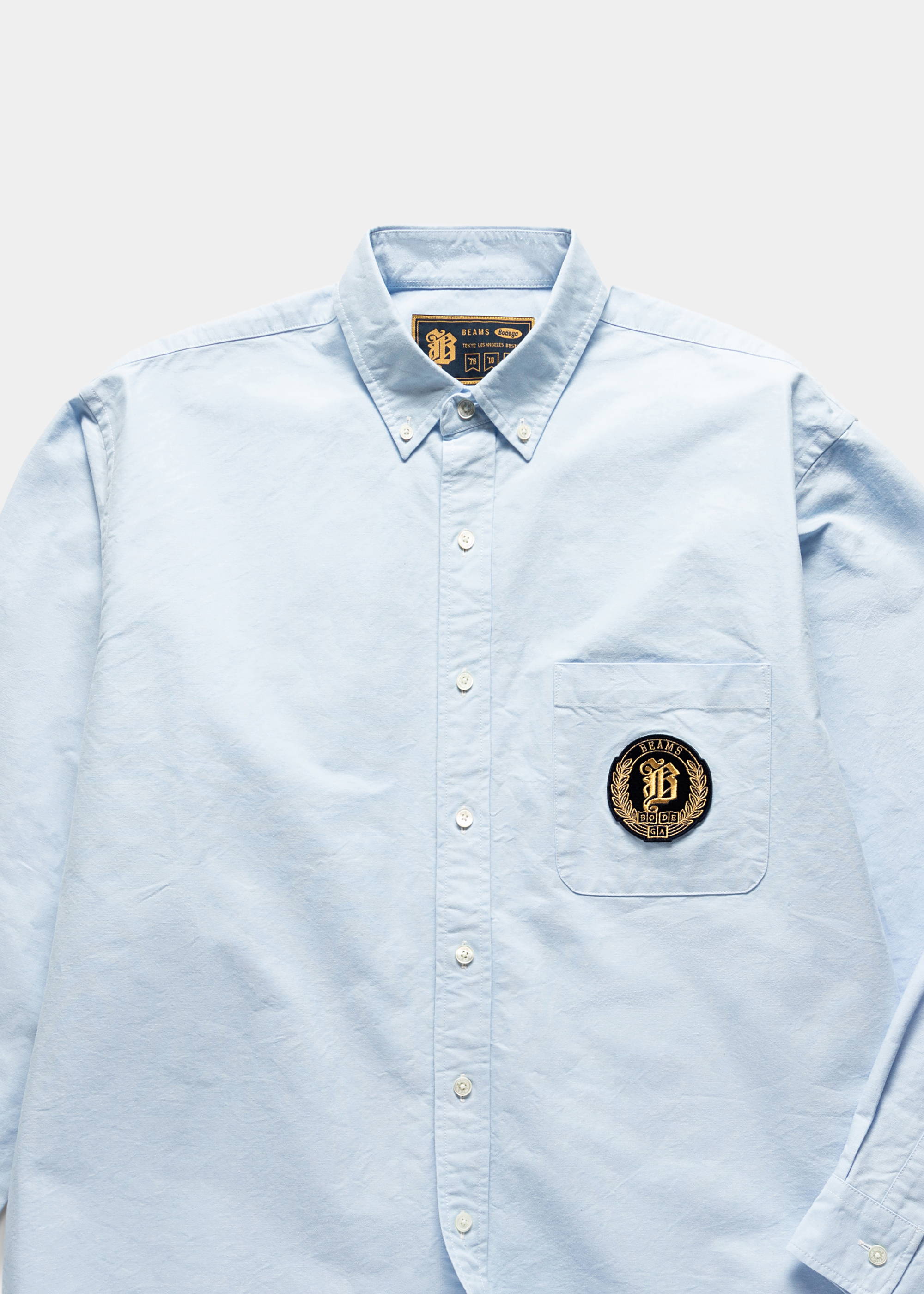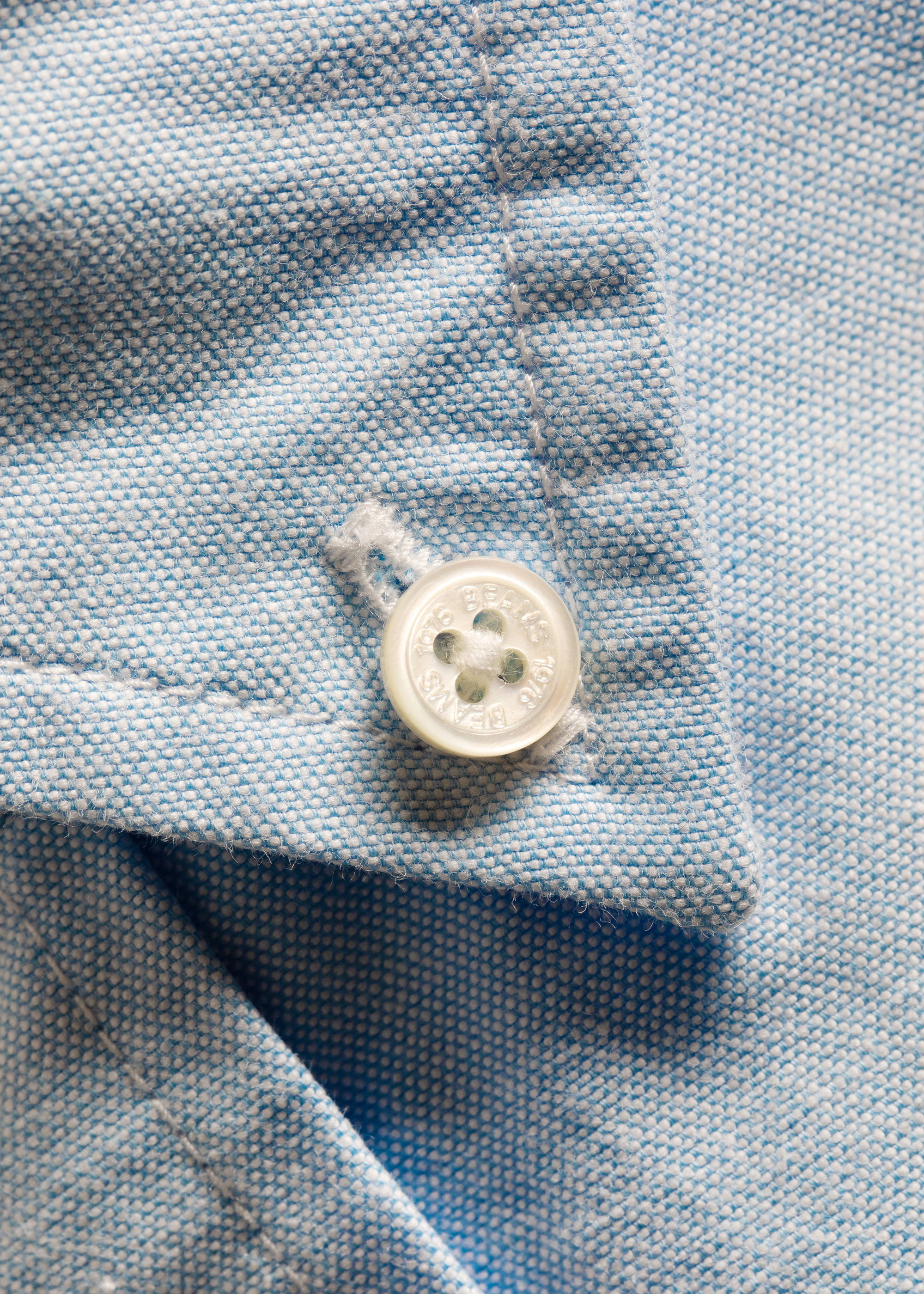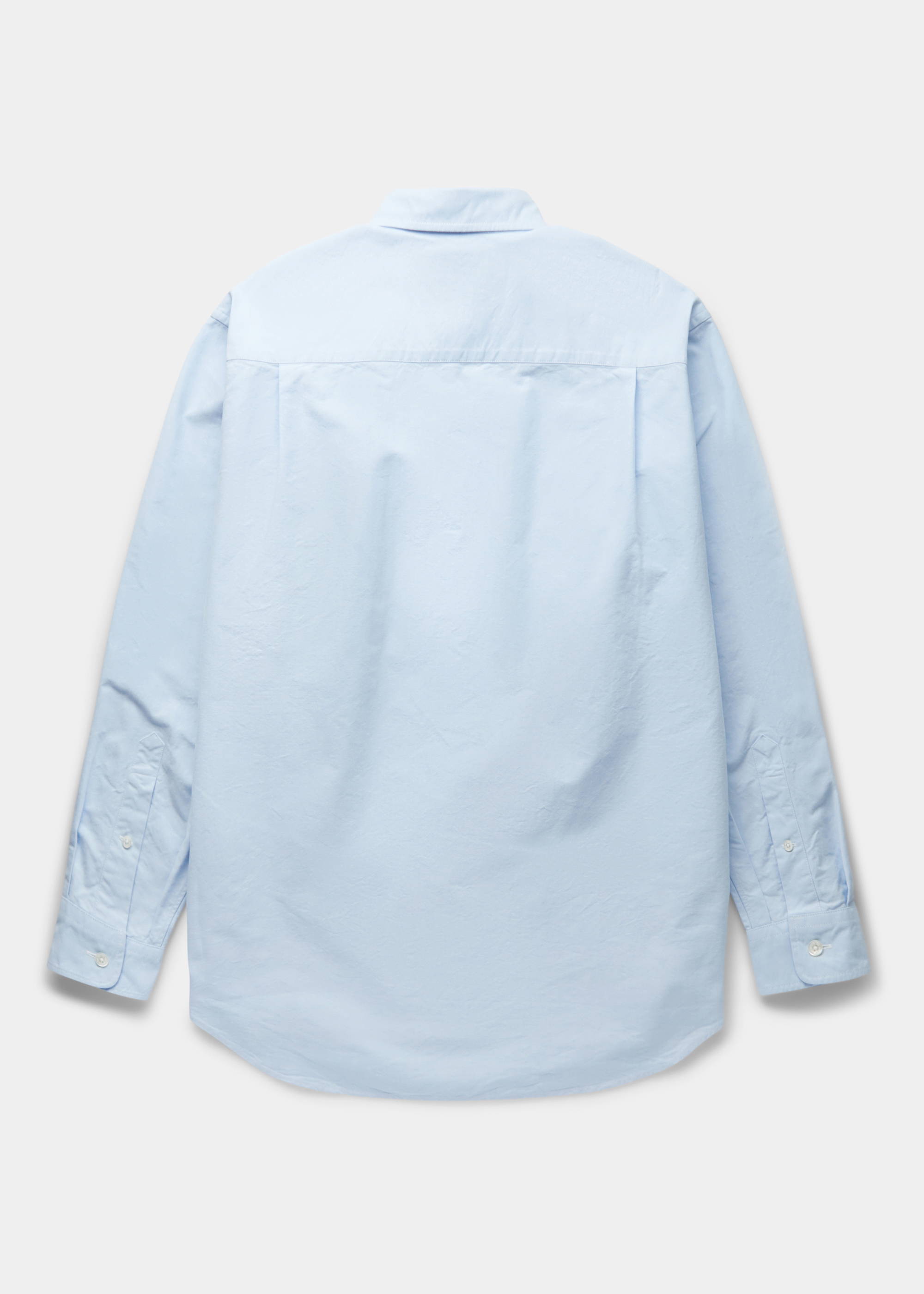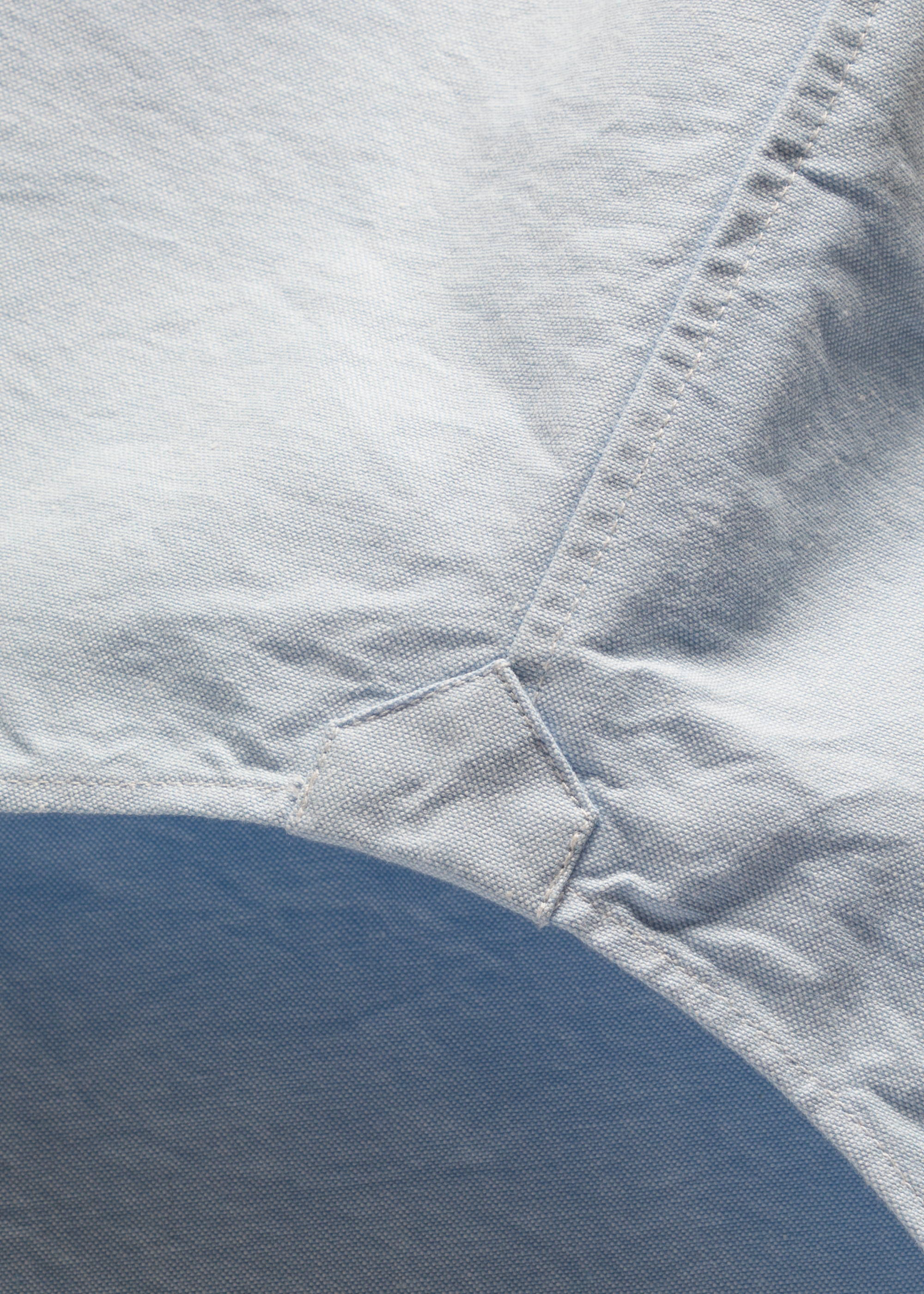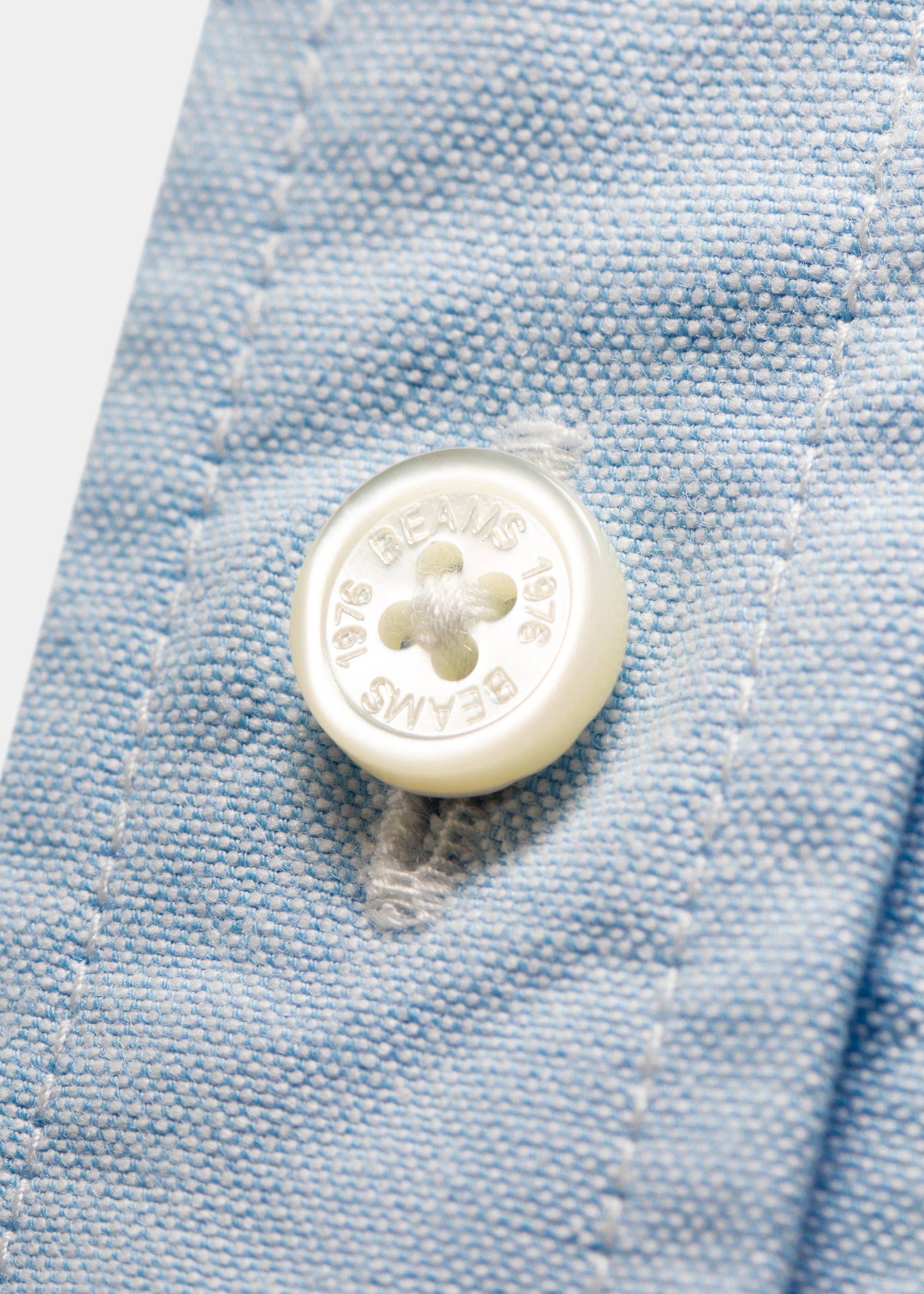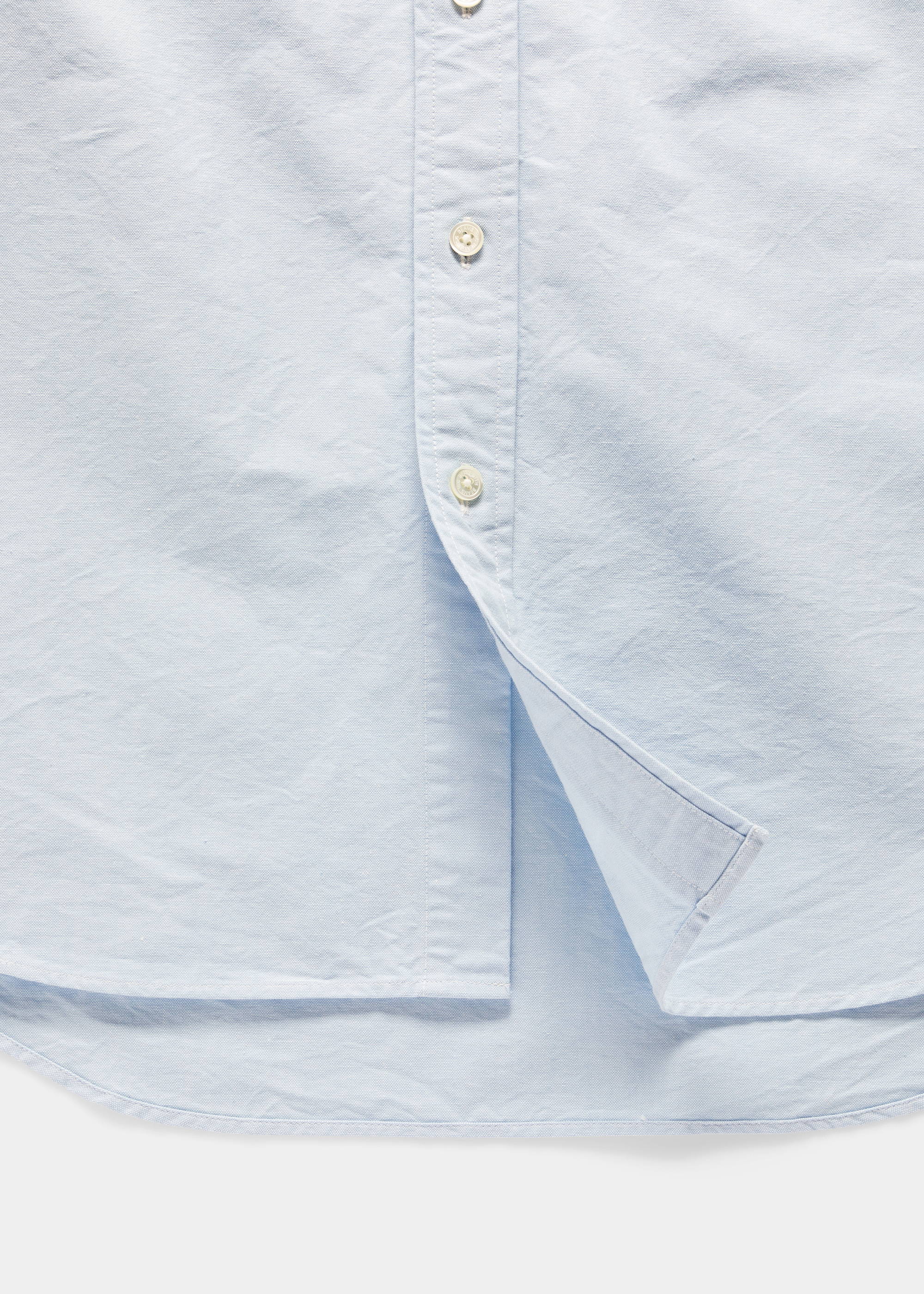 Tied together with an assortment of accessories to complete the look, including two pairs of knit socks, a striped tie, and a New Era strap back hat, all fitted with an old English "B", our joint seal is the only letter of recommendation you'll ever need.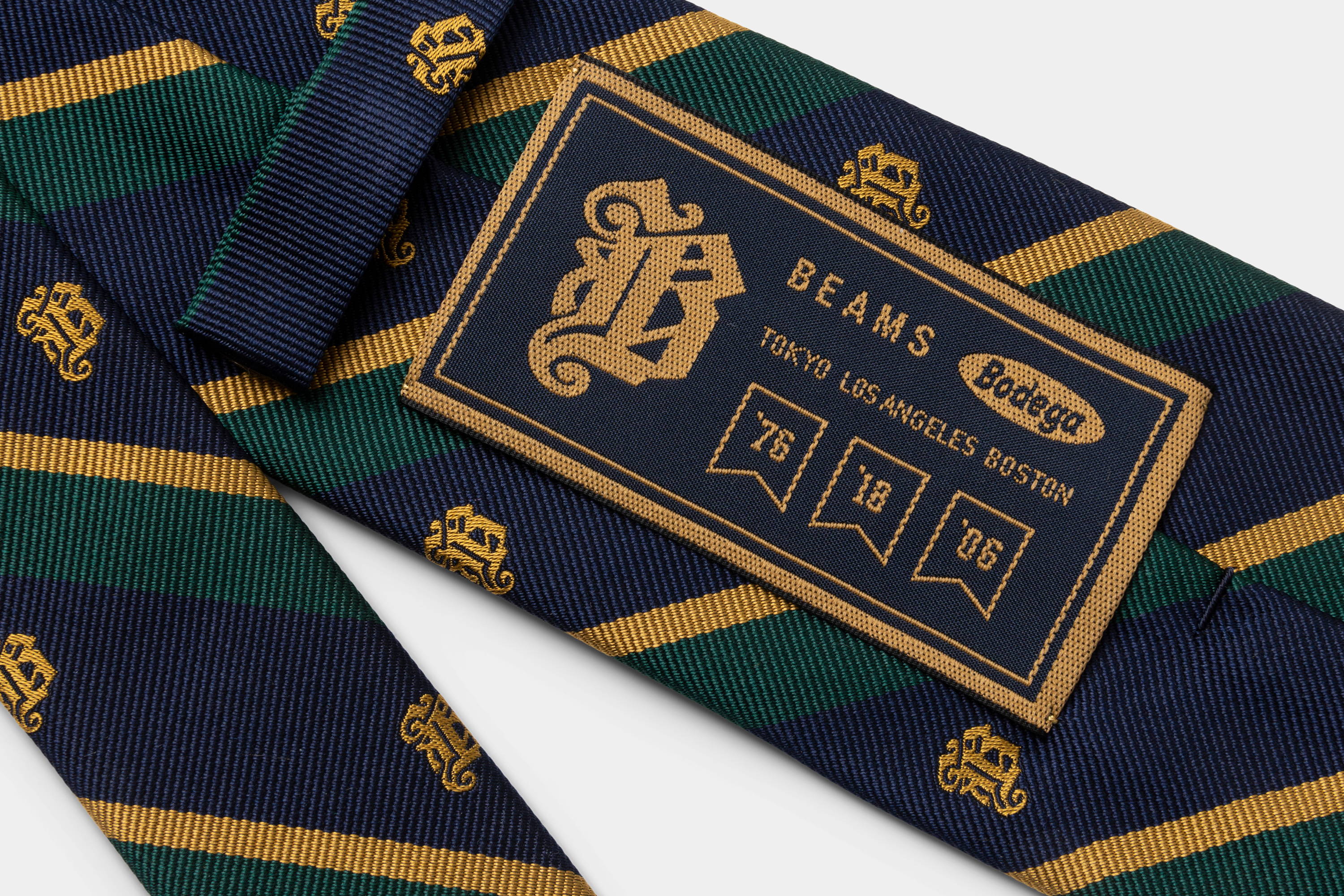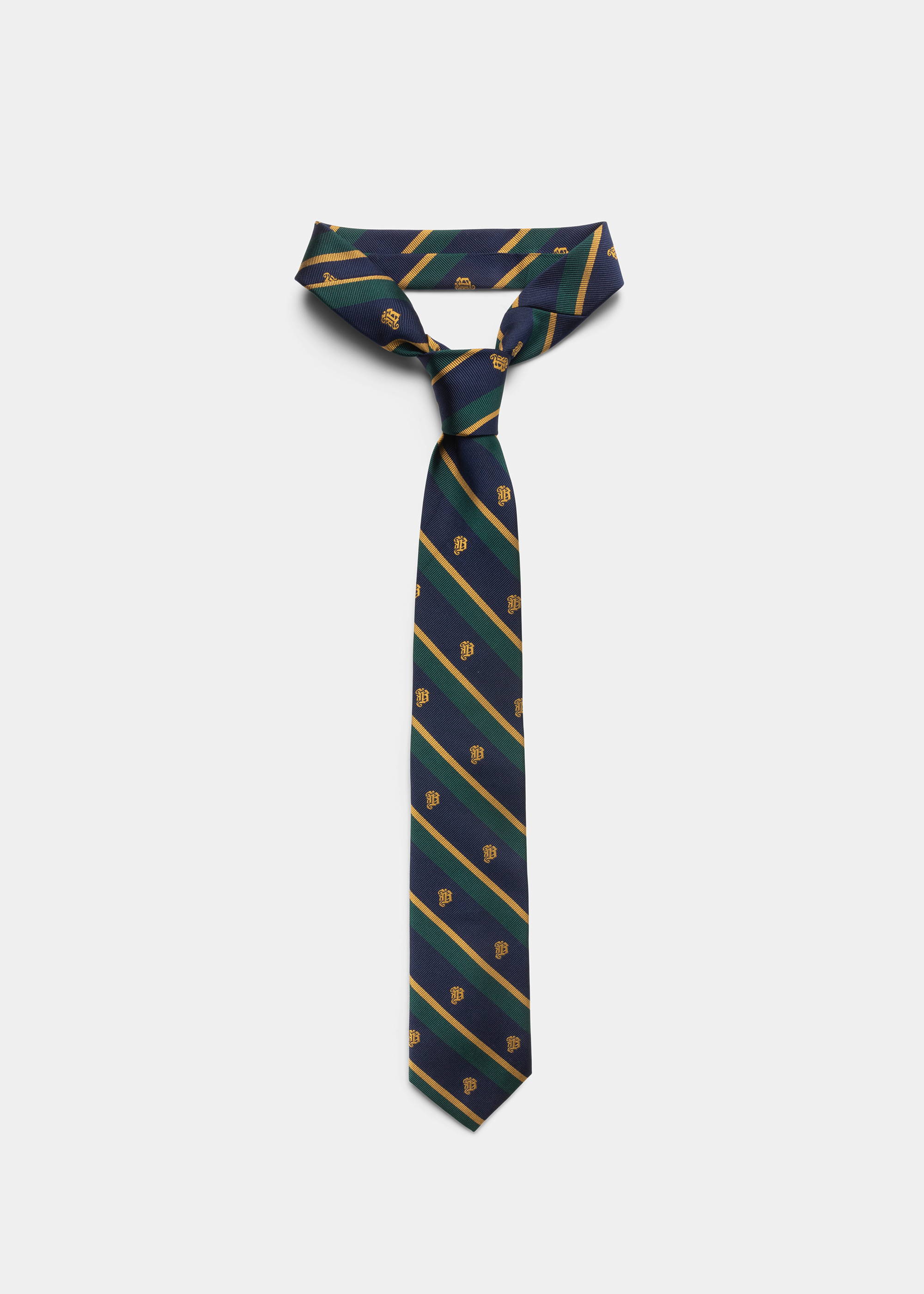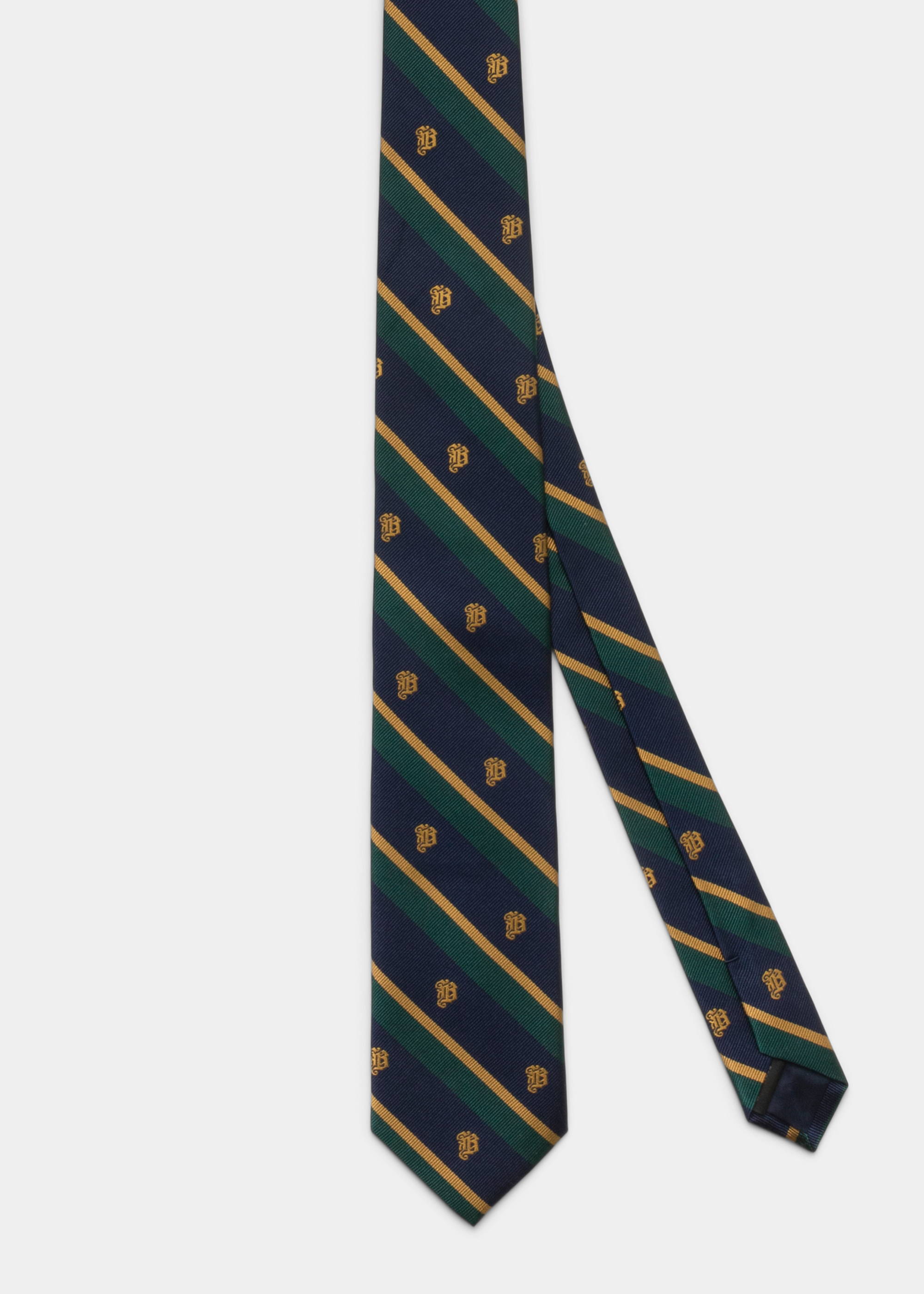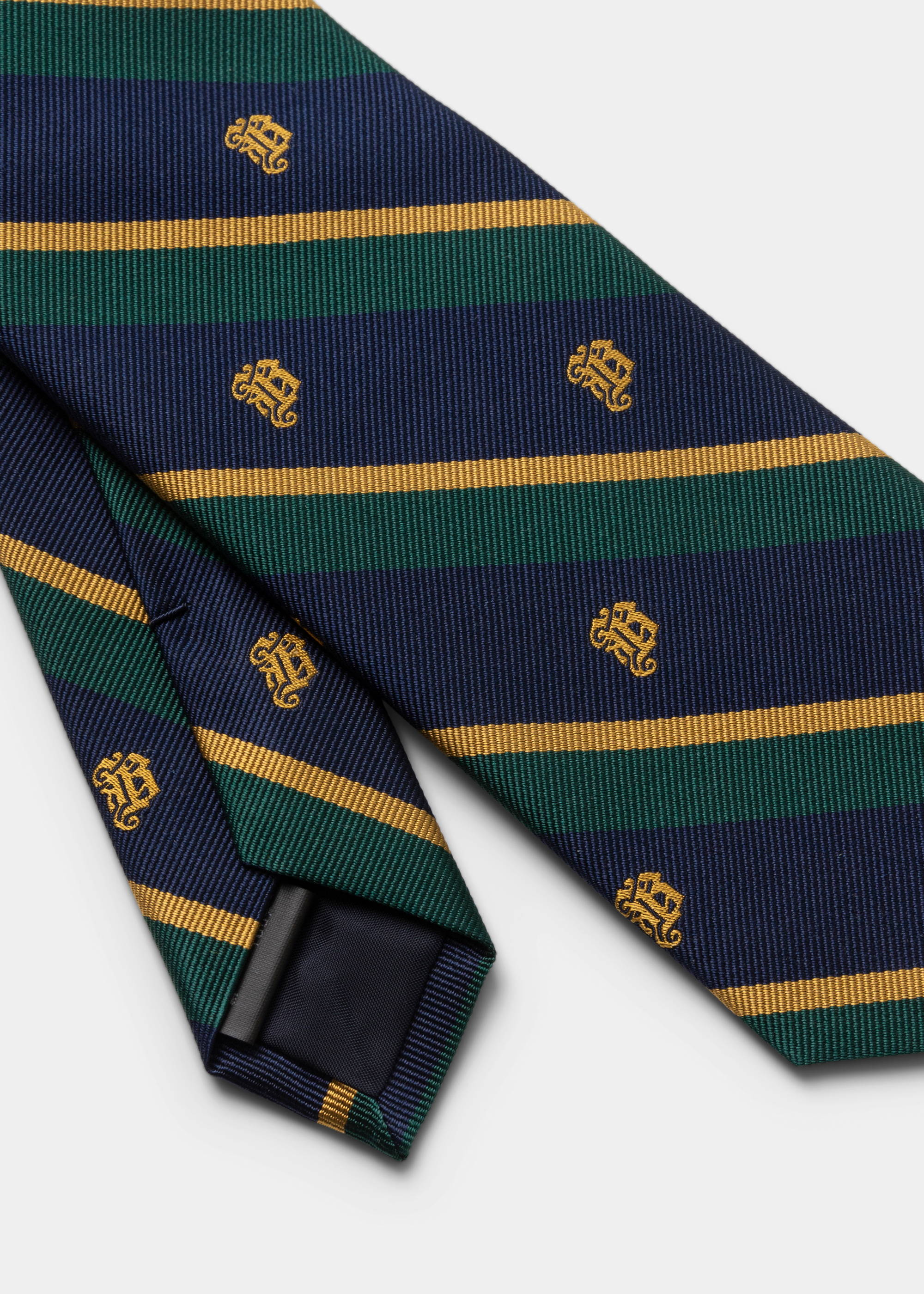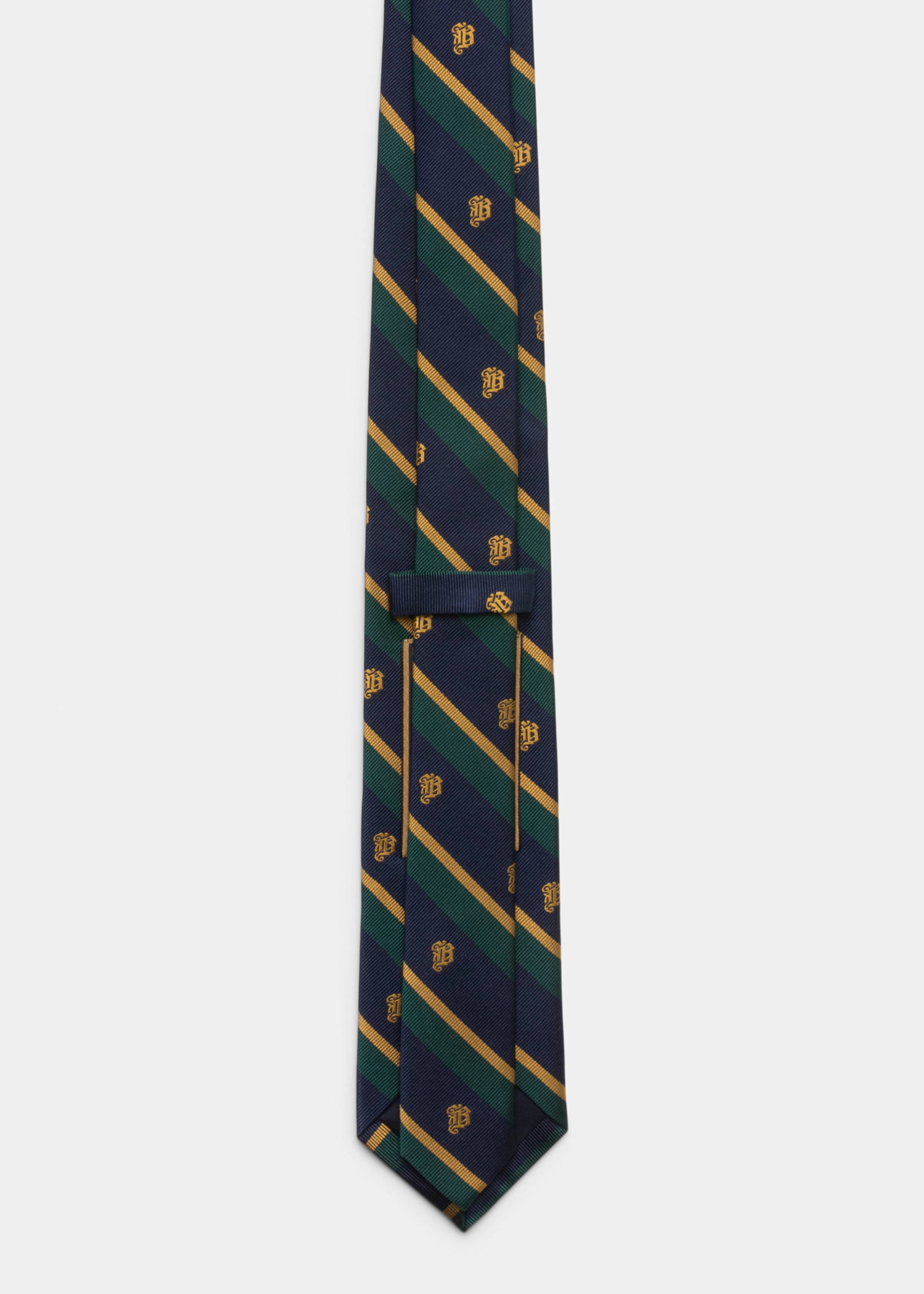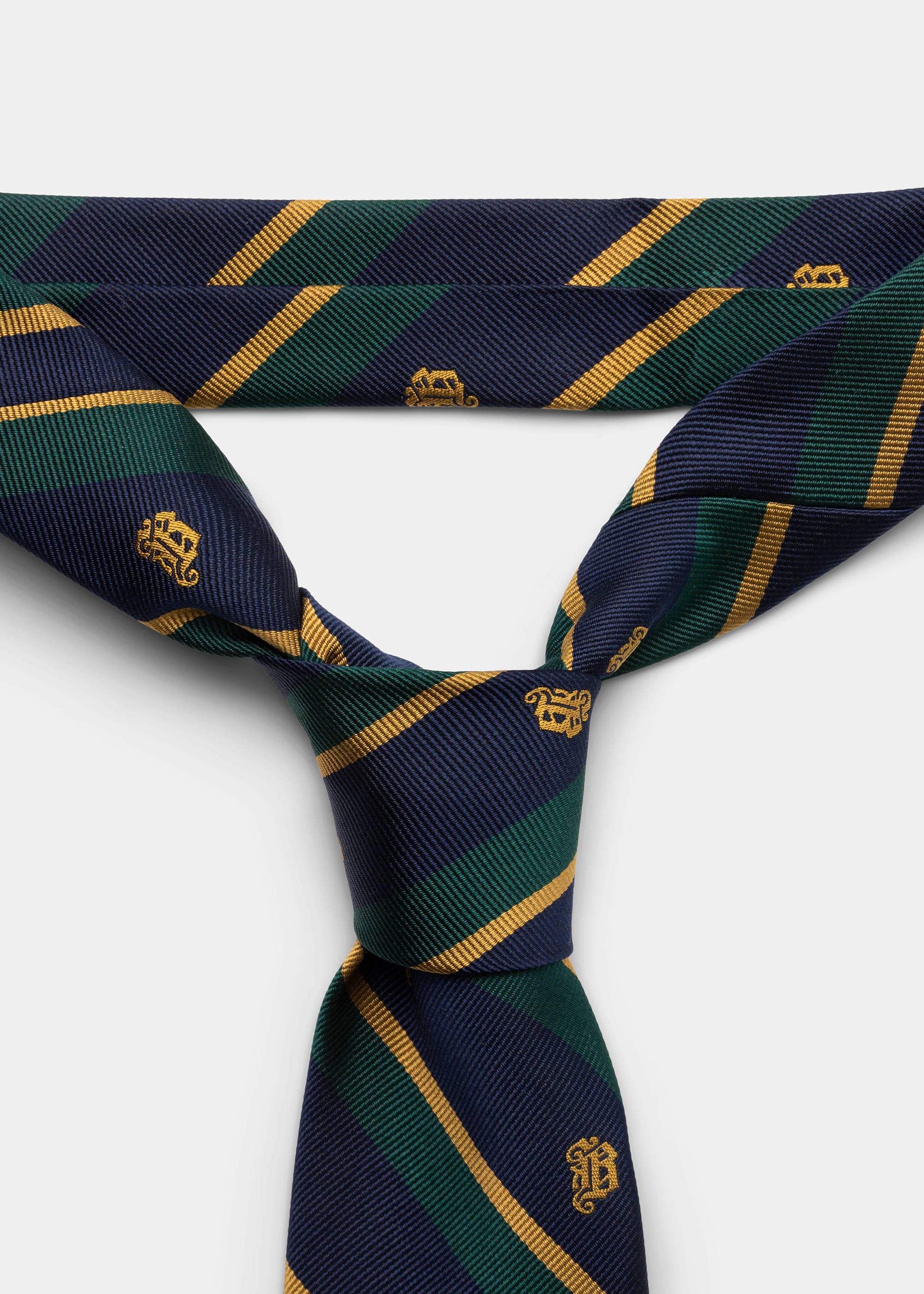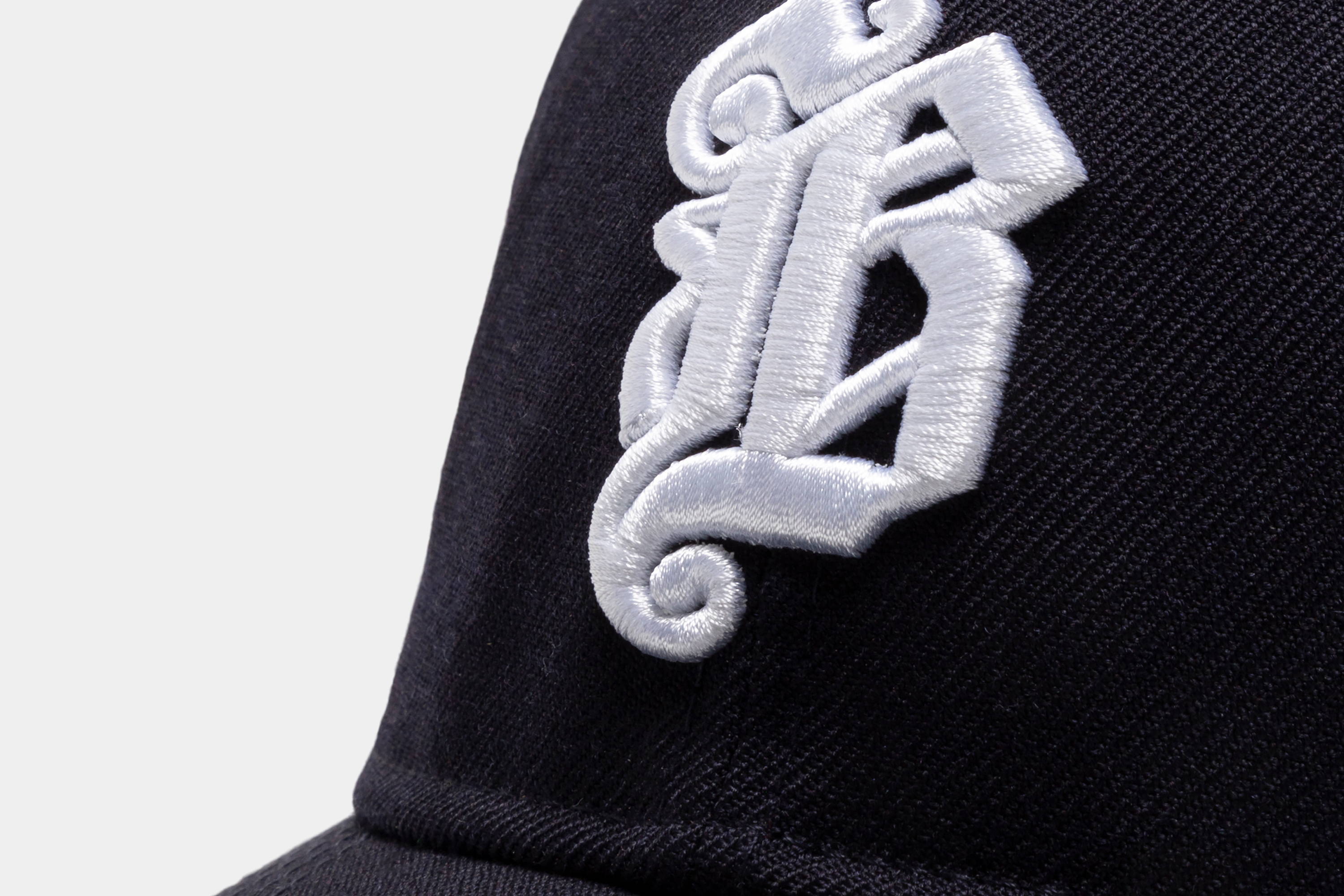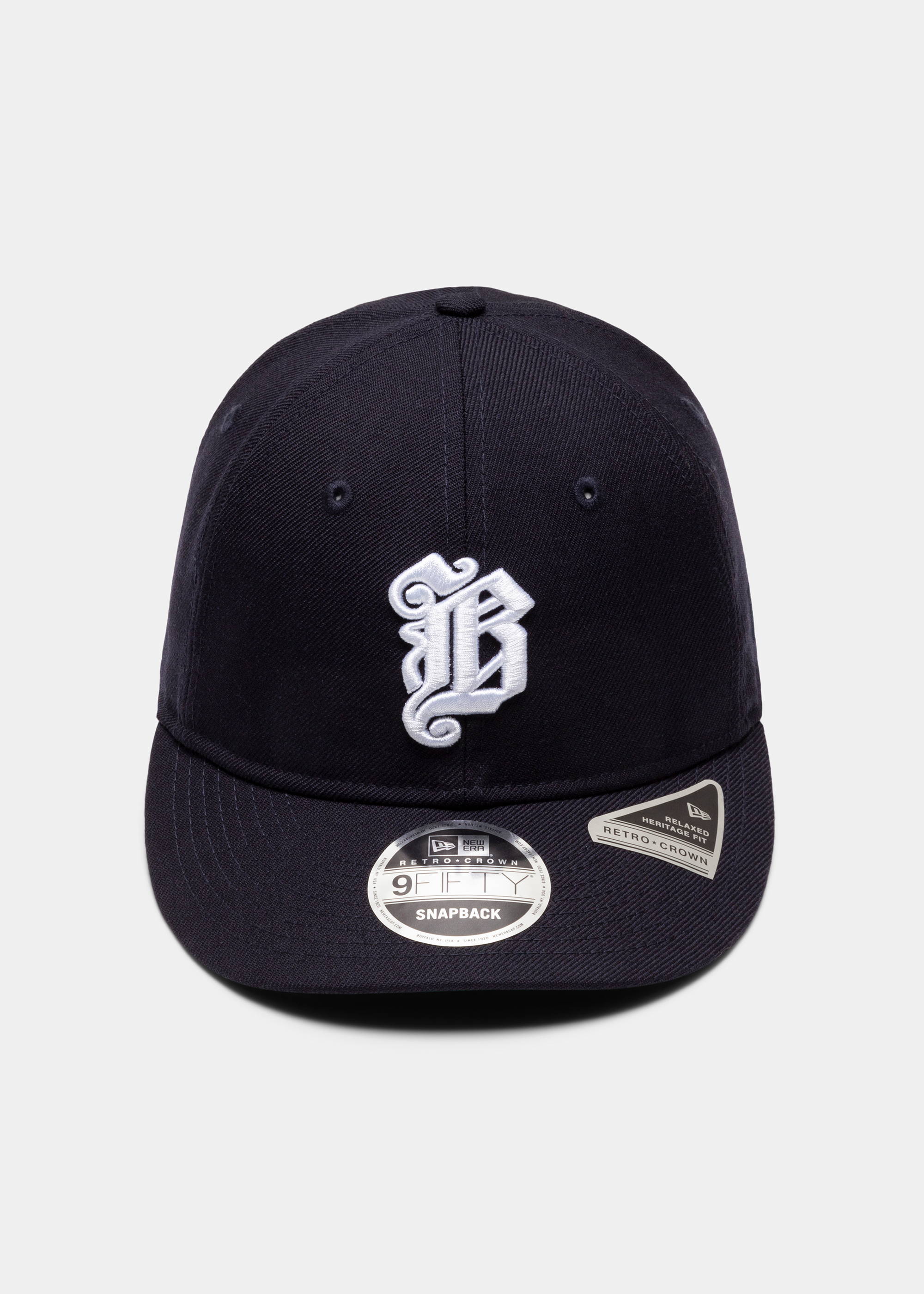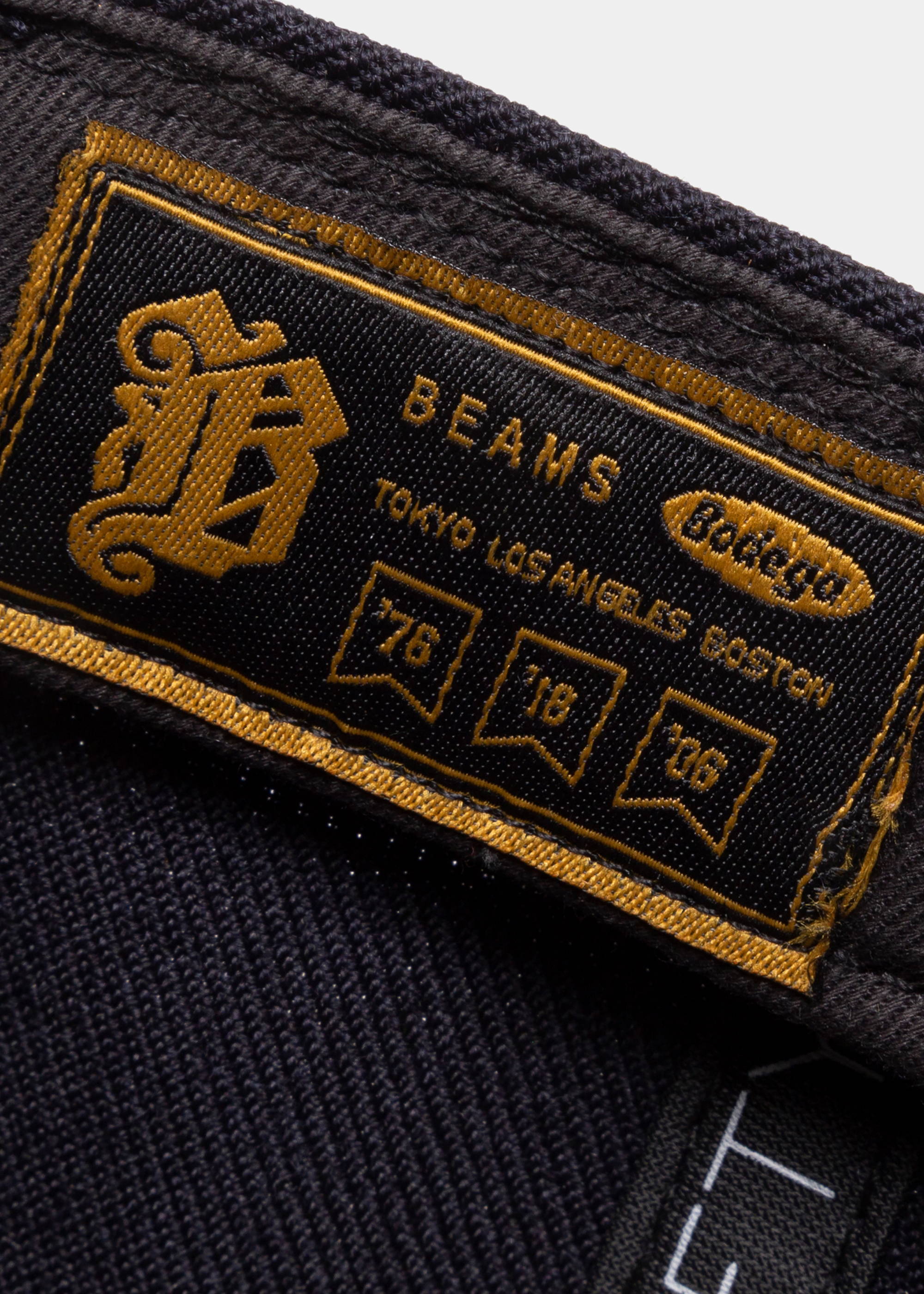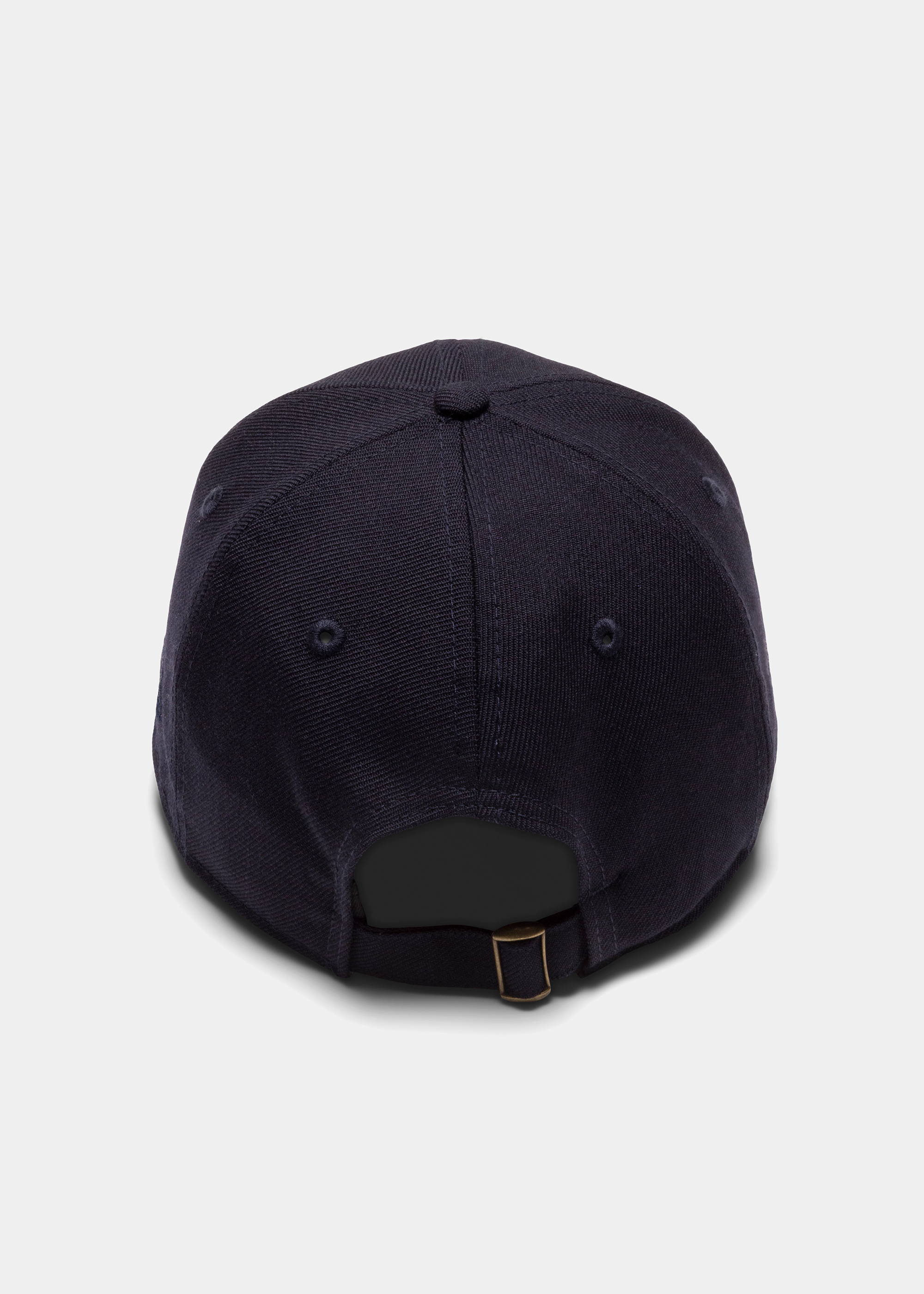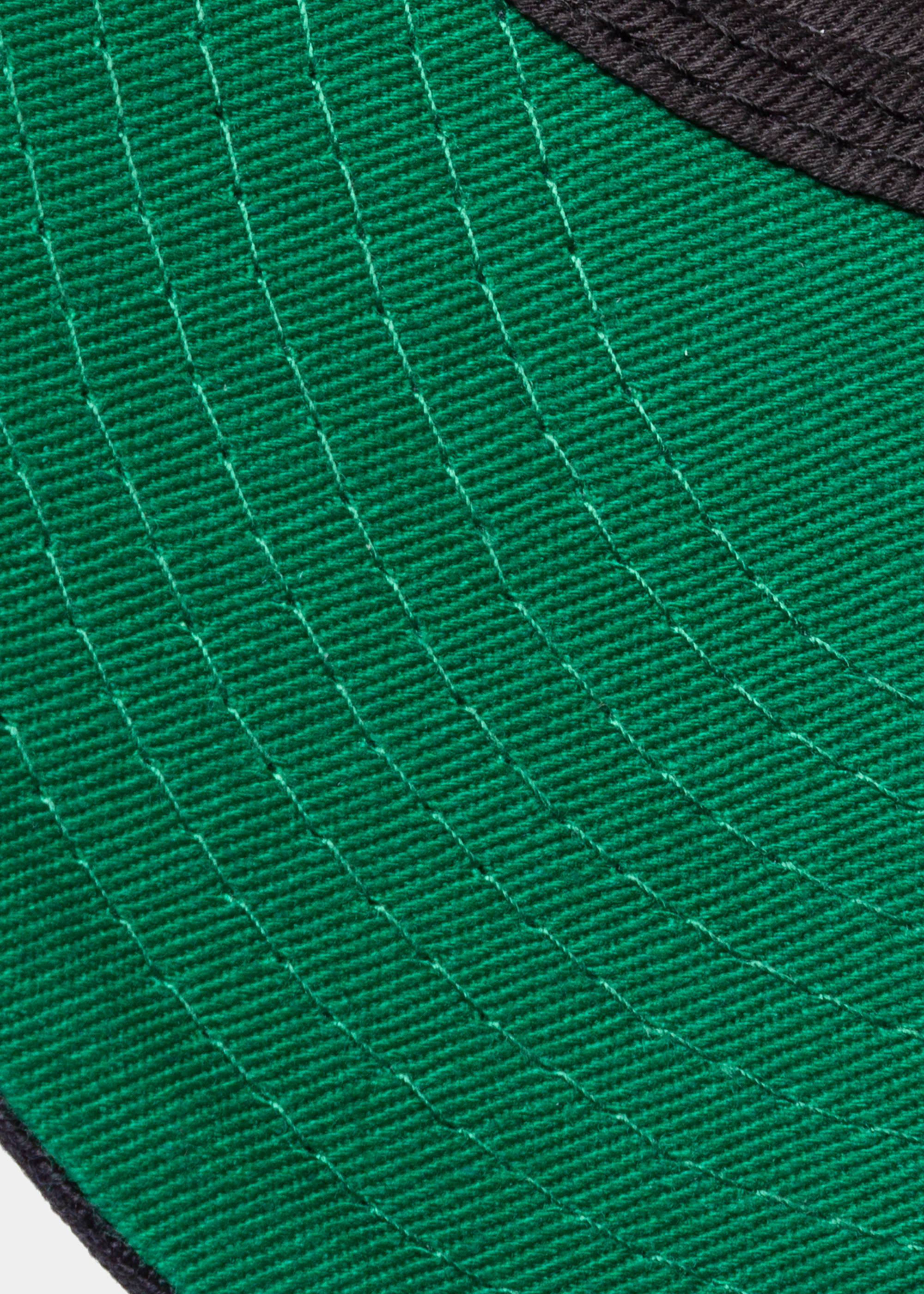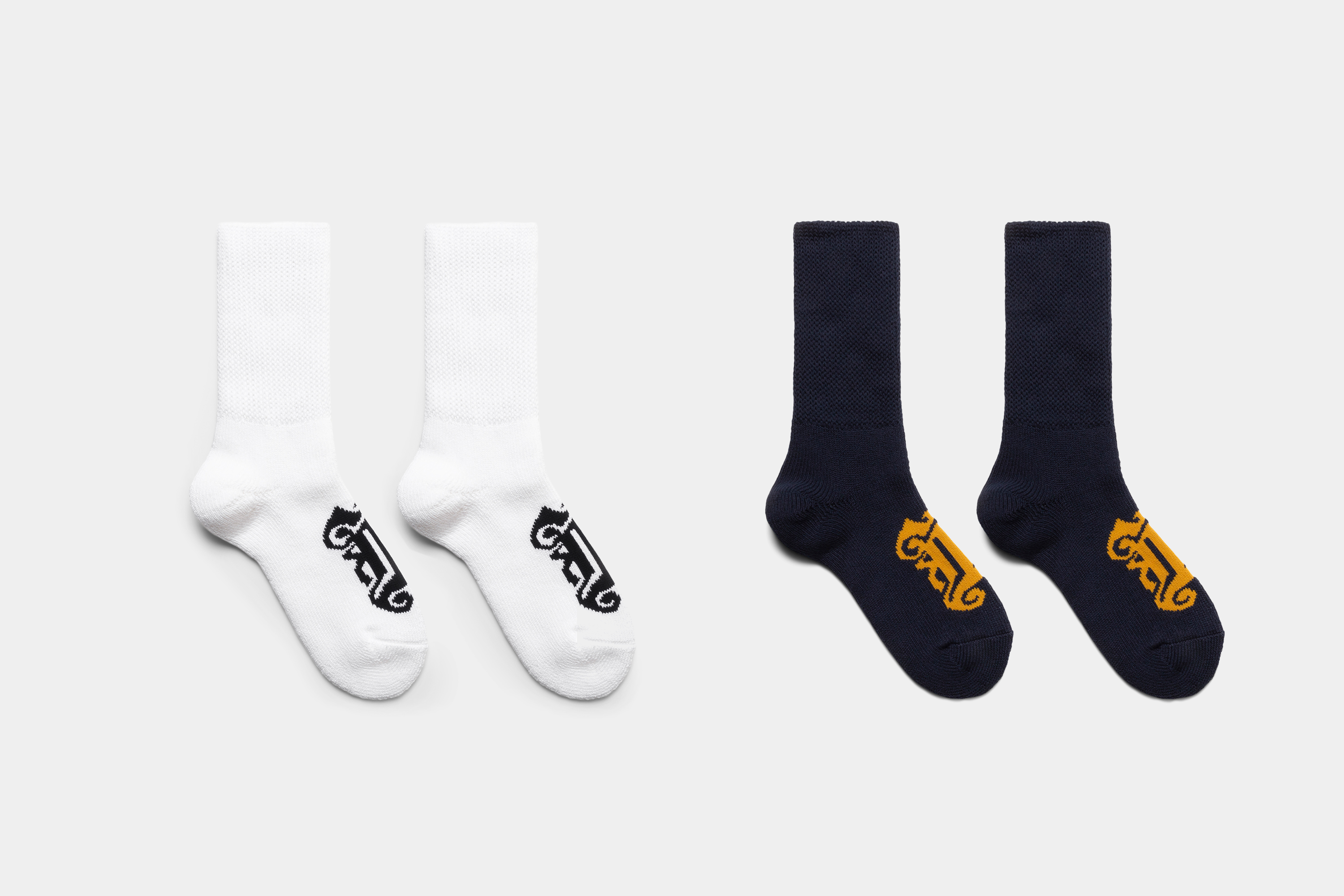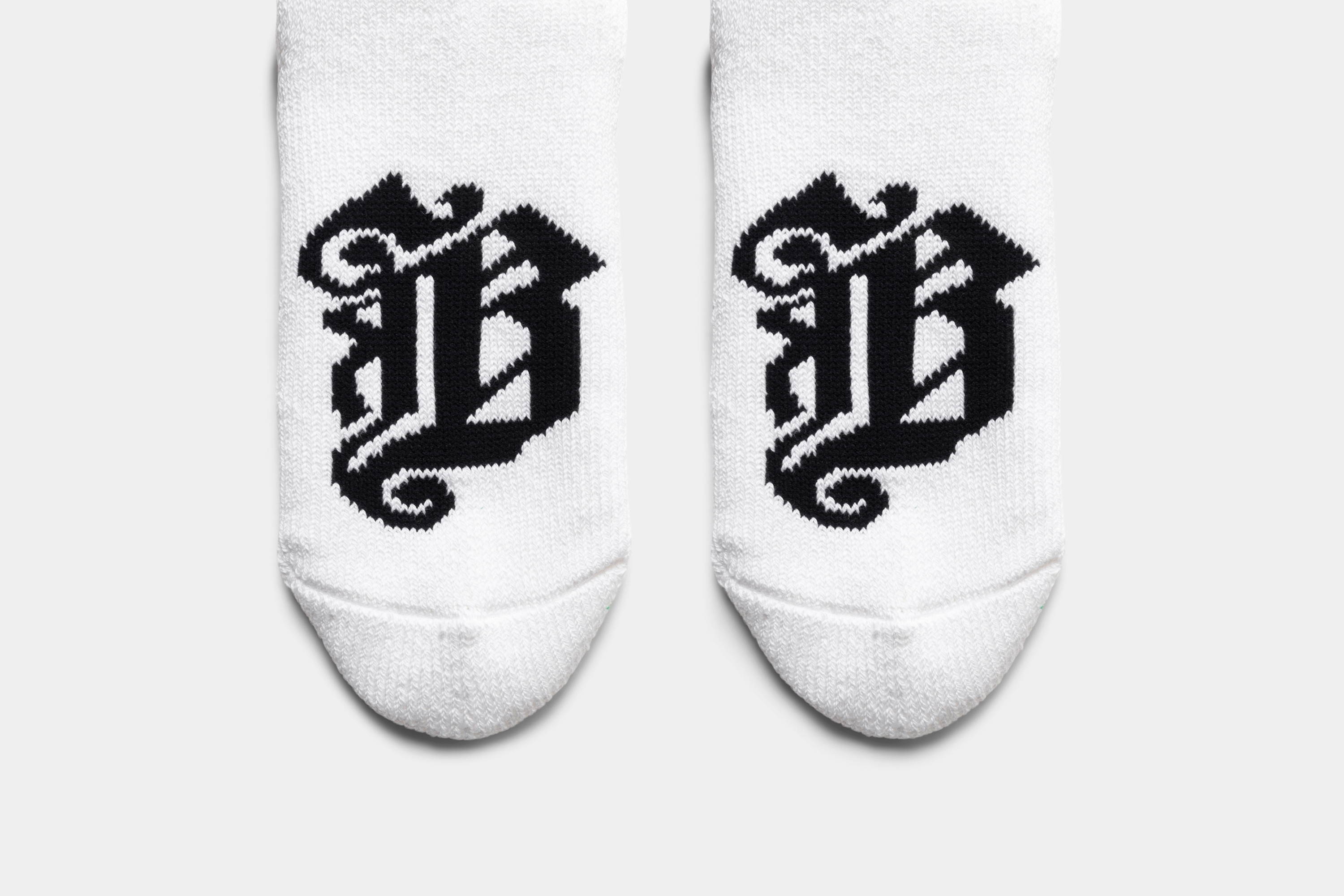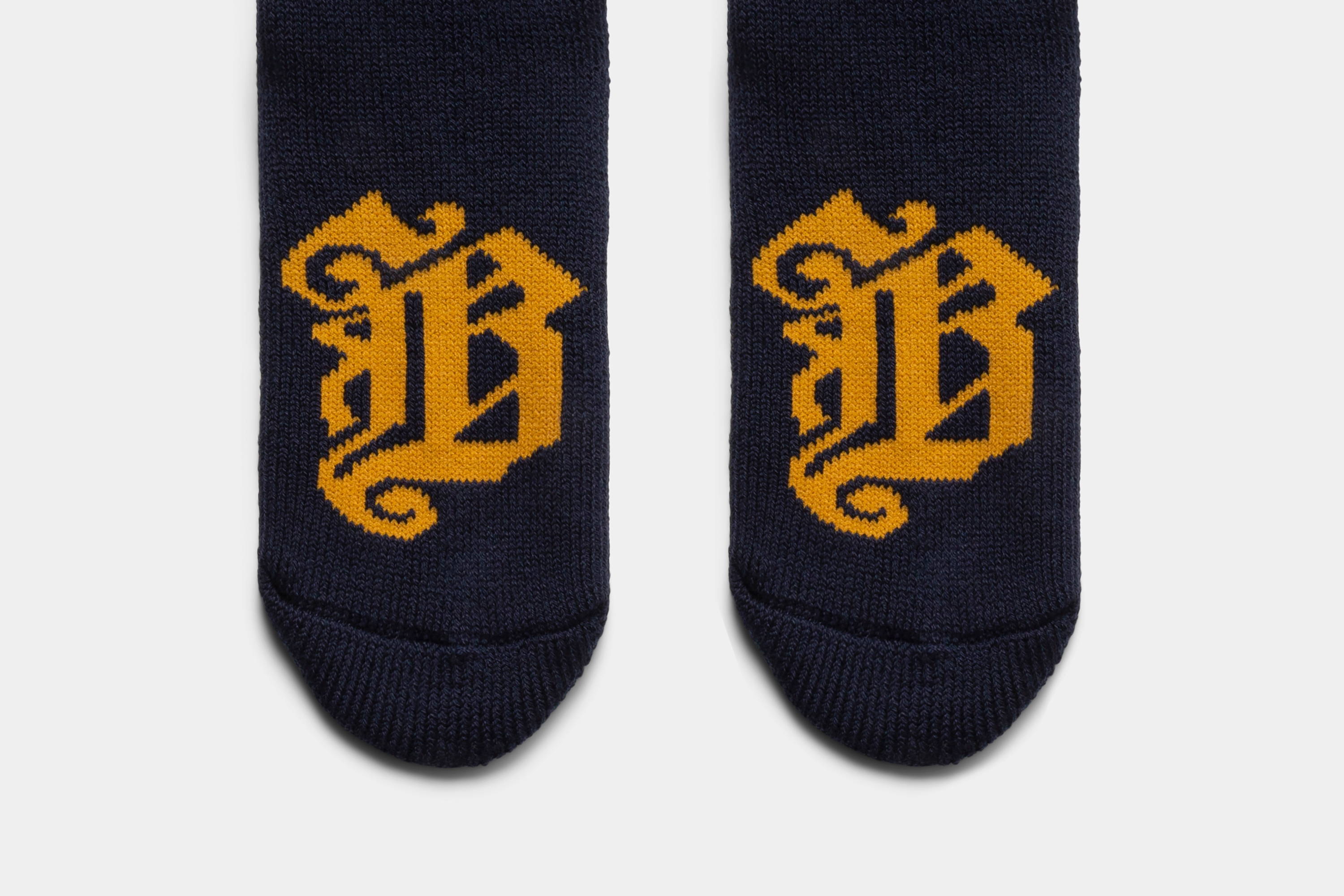 But what dress code is complete without the perfect footwear to tie it all together – which is where our capsule with adidas comes into play. Combining old school meets new school, the Adimatic shows the evolution of the 'three stripes' brand throughout the decades and its ability to stay grounded in essential design principles.
The Adimatic is all about making an unapologetically nostalgic statement. Decked out in a beige suede upper with extra wide stripes and laces, the chunky design features a triangle and wavelength clad midsole and gum outsole.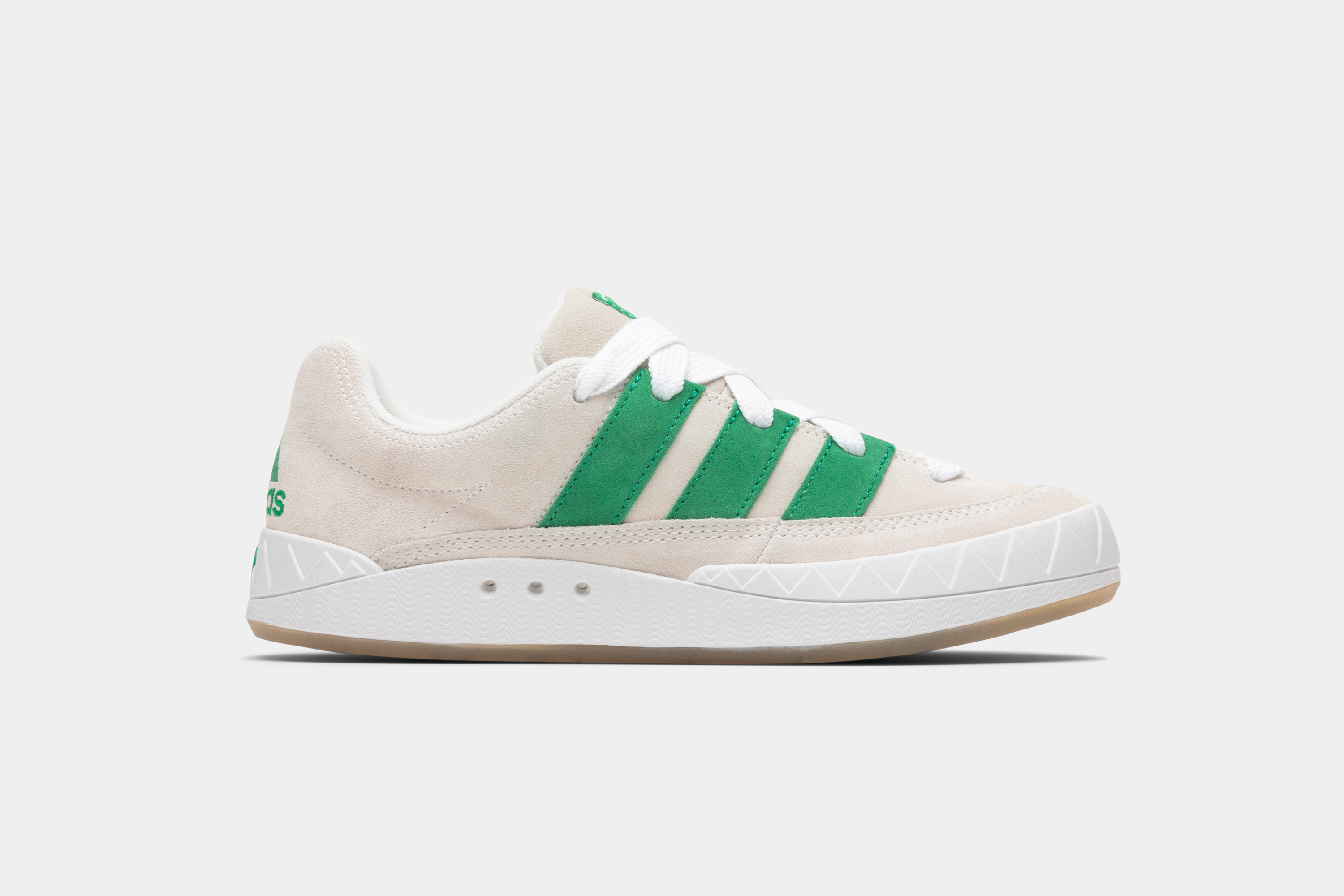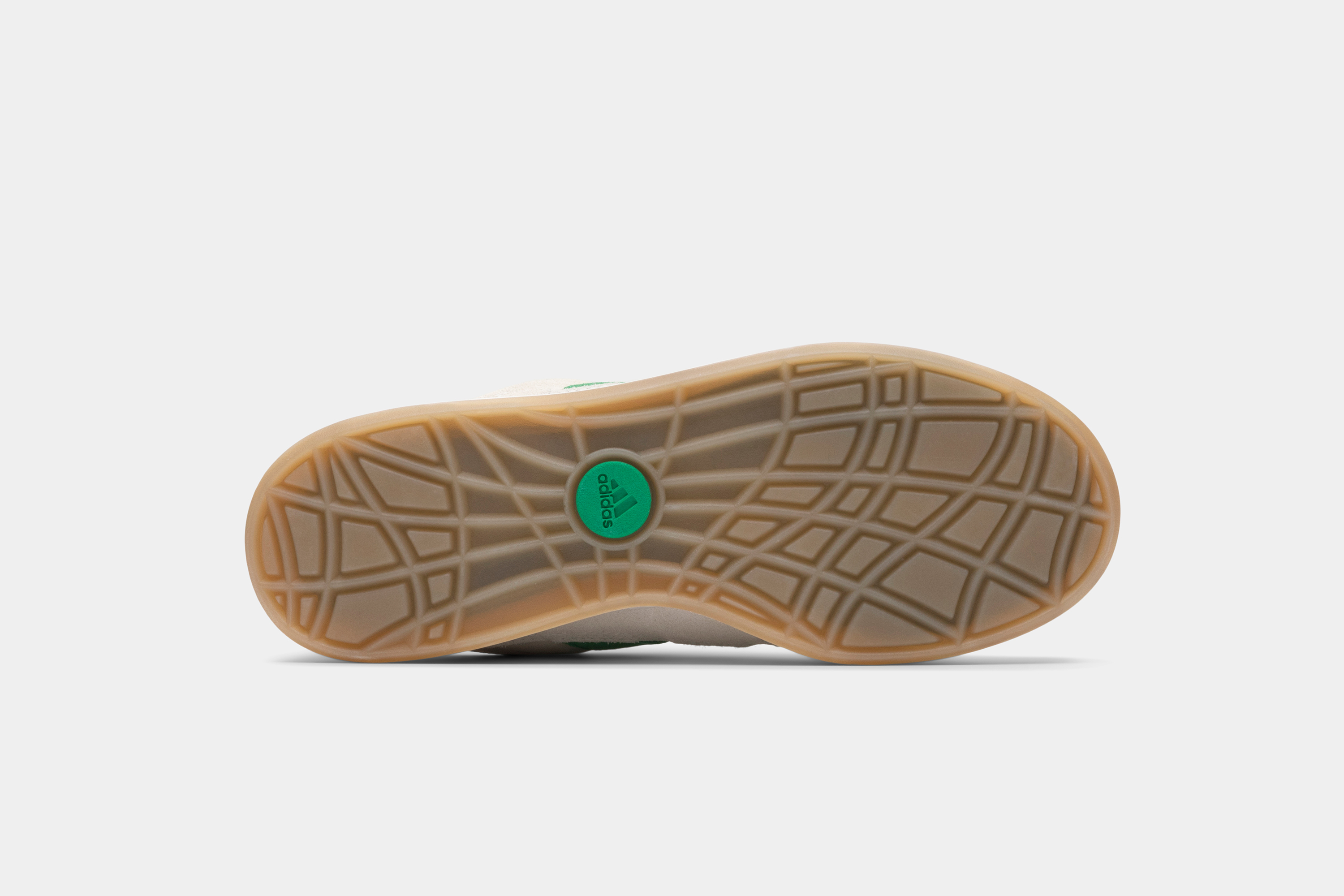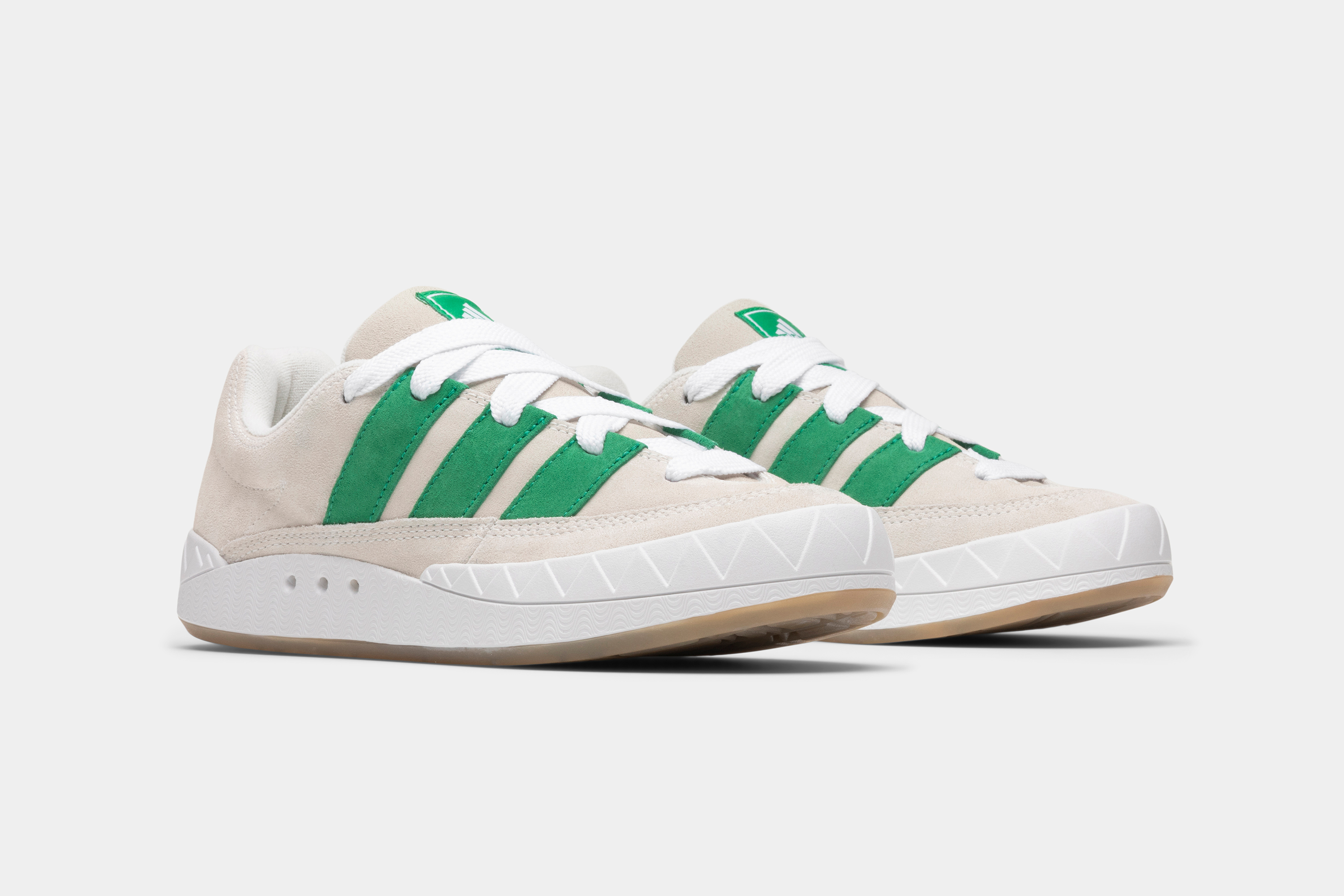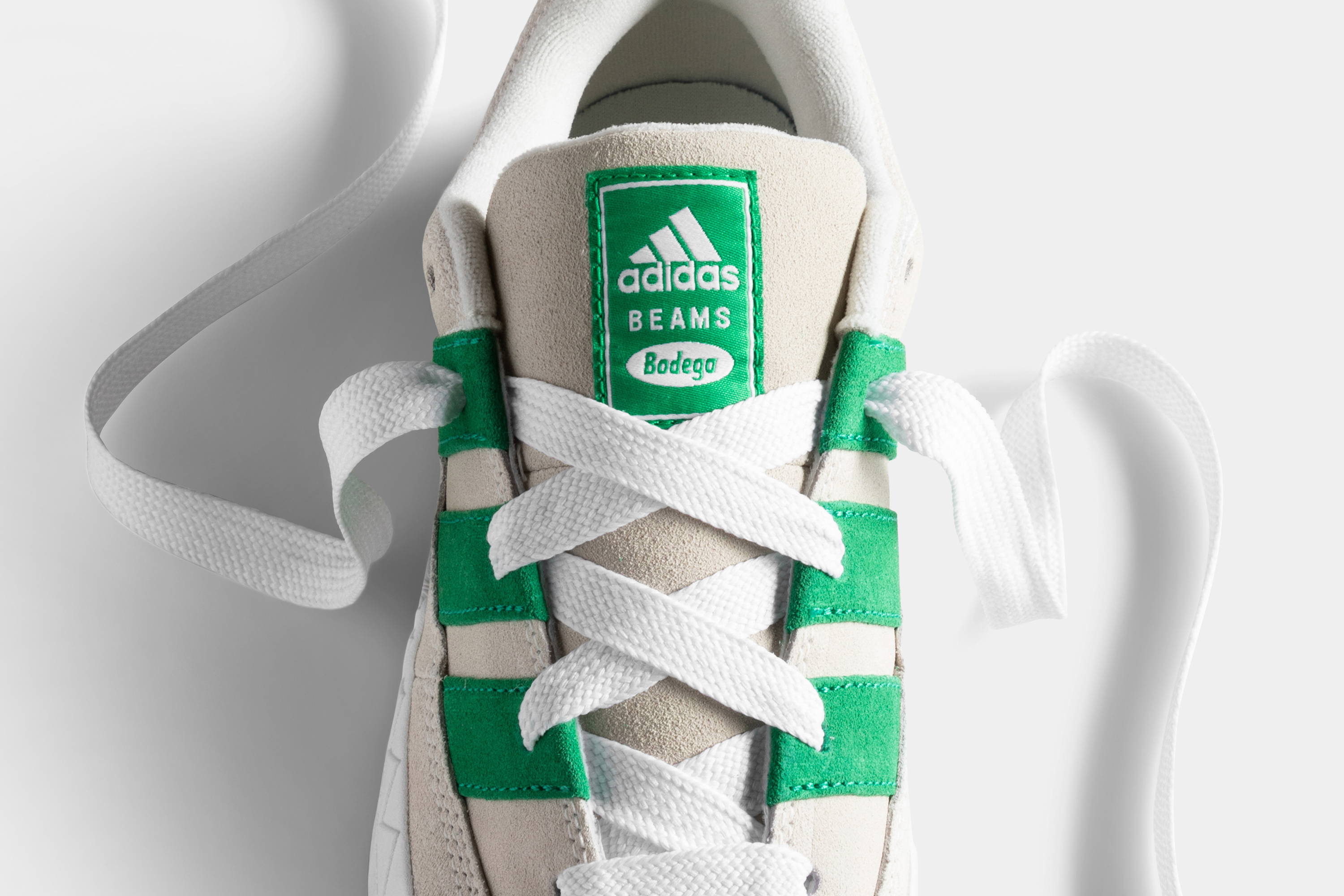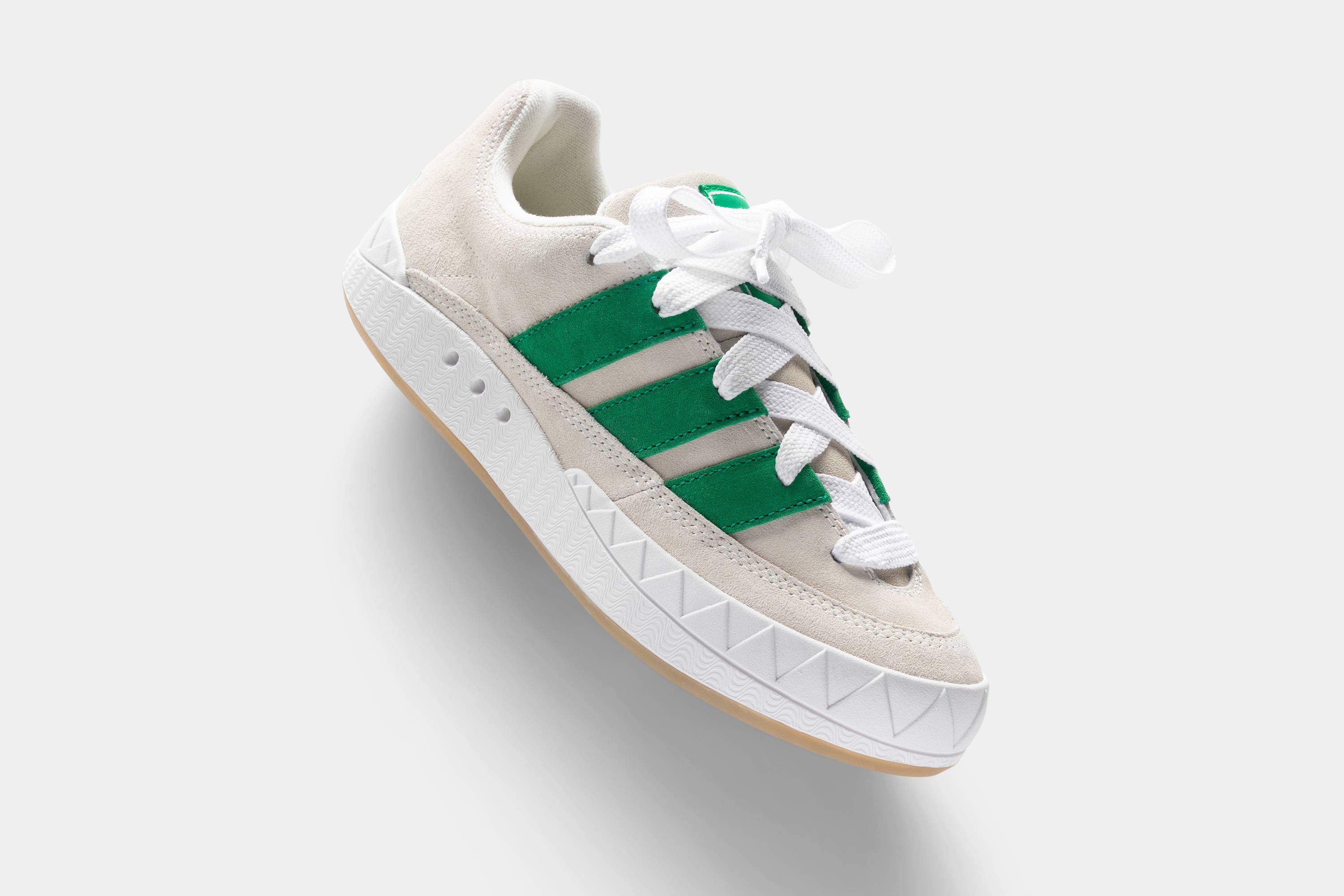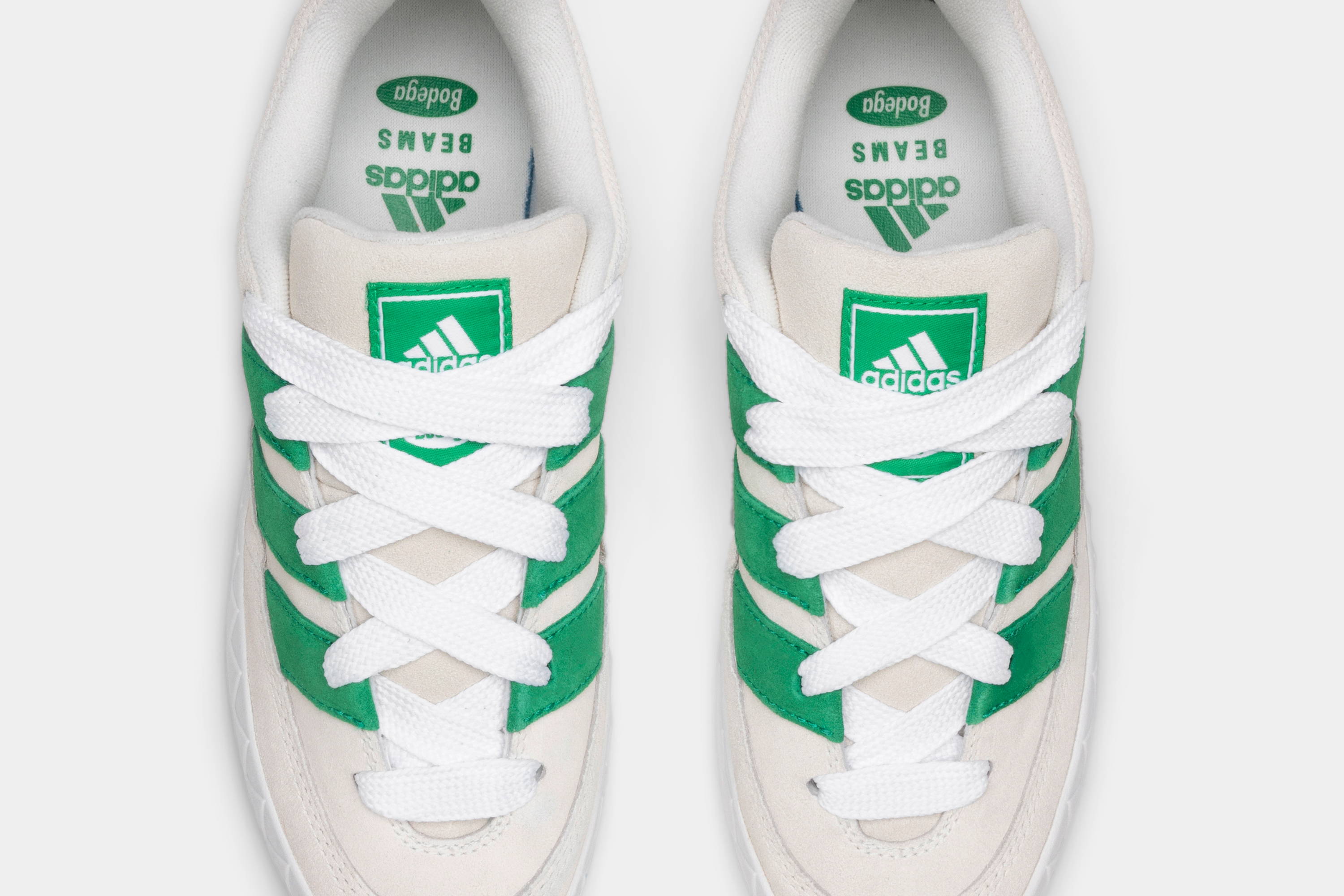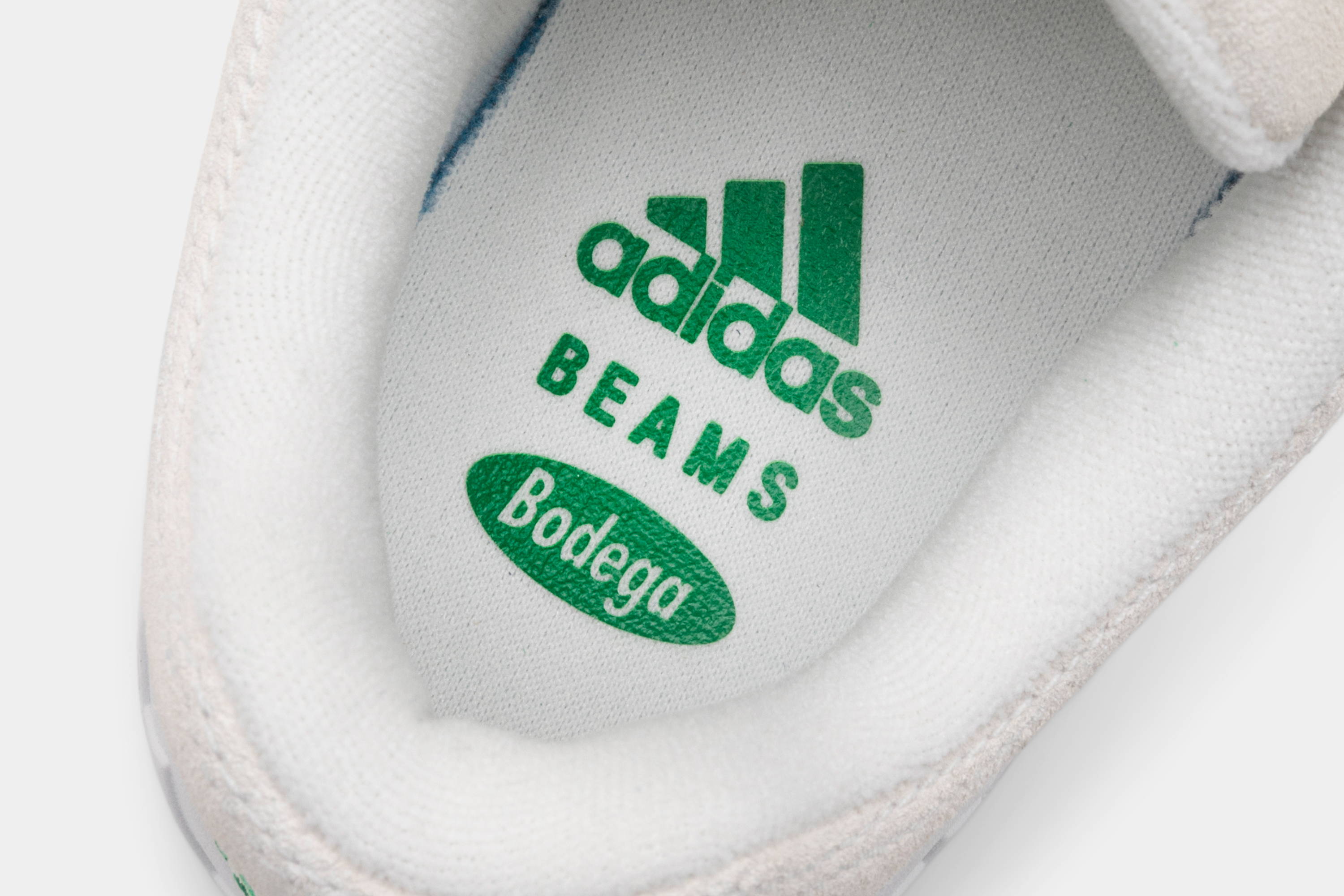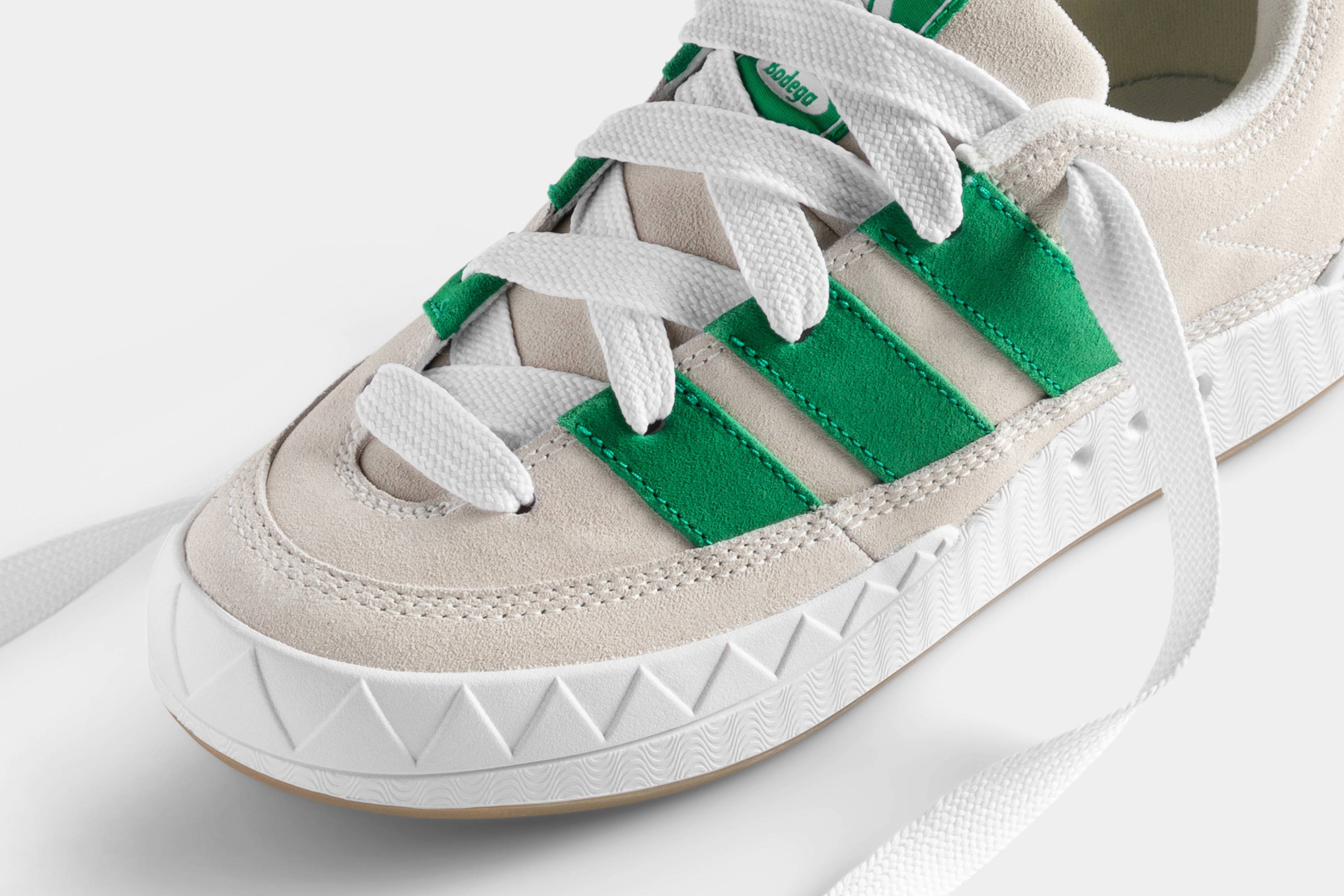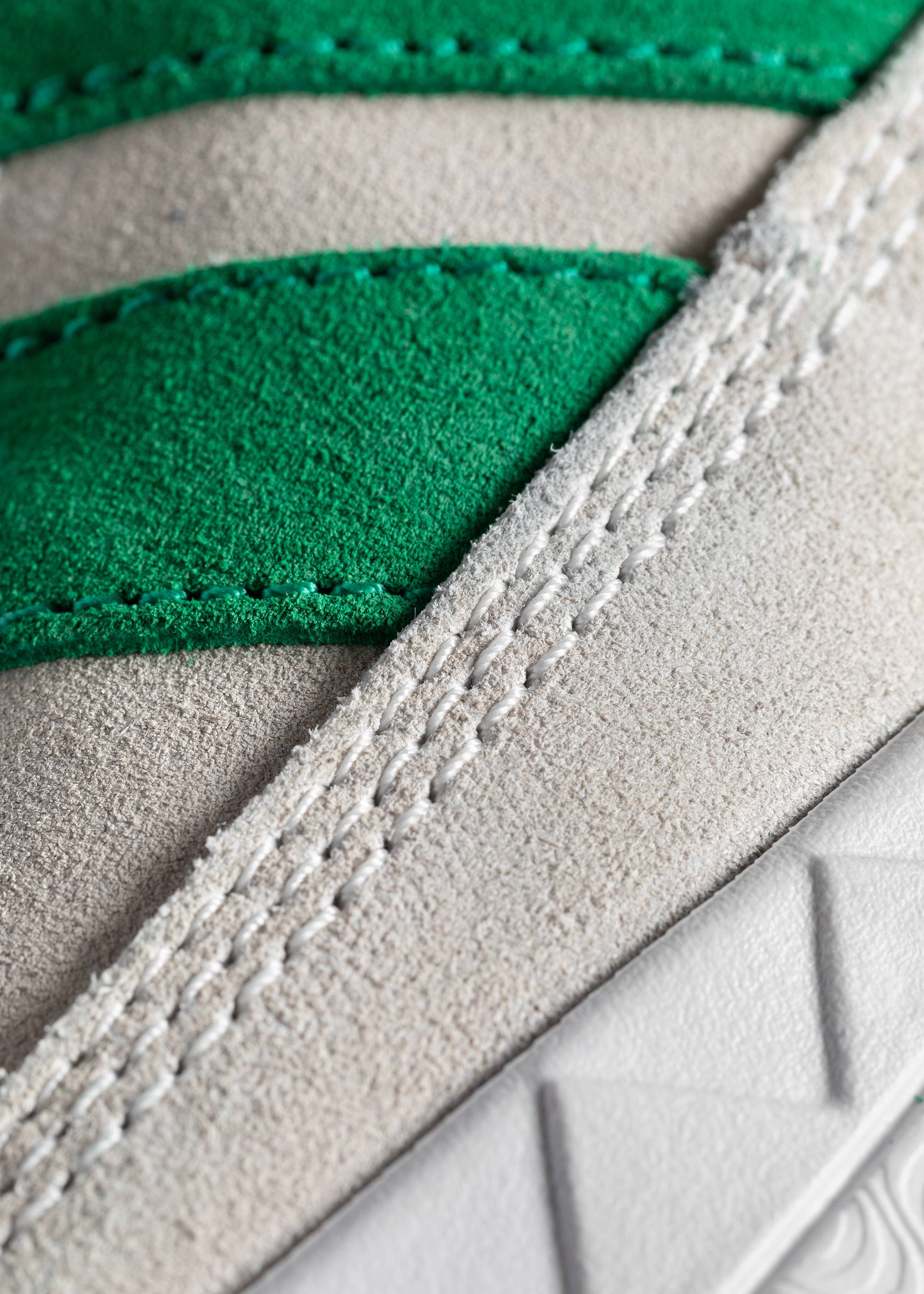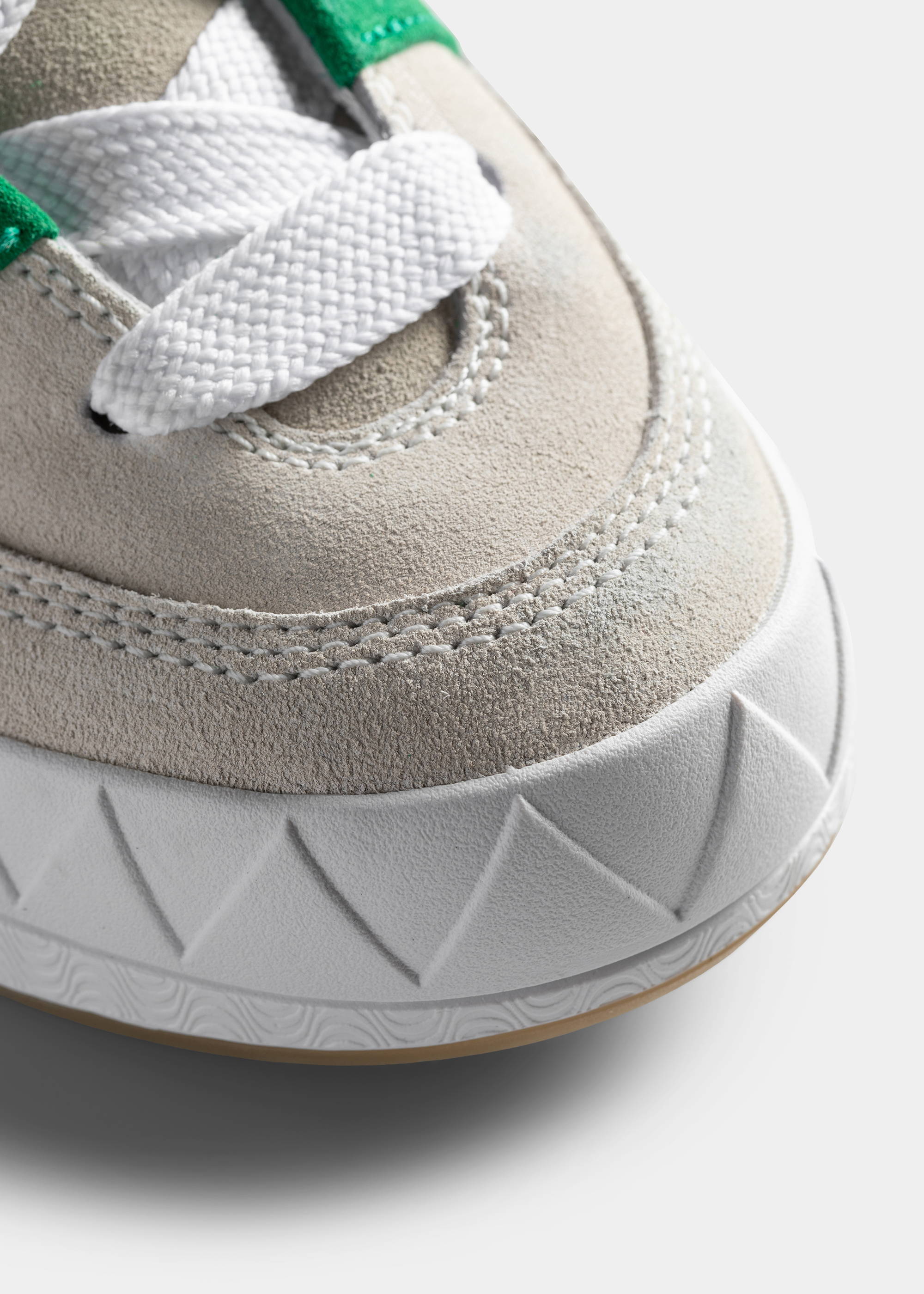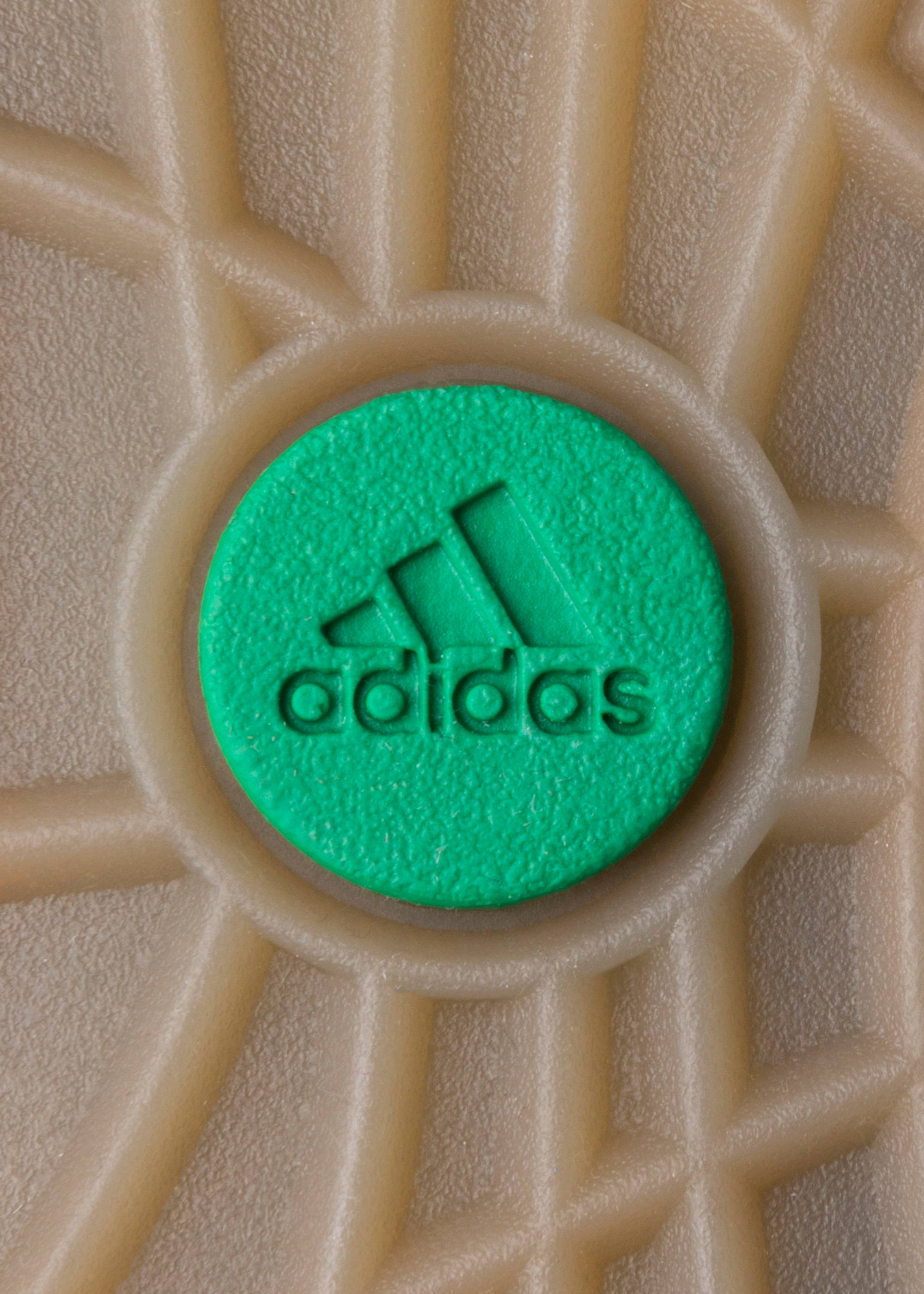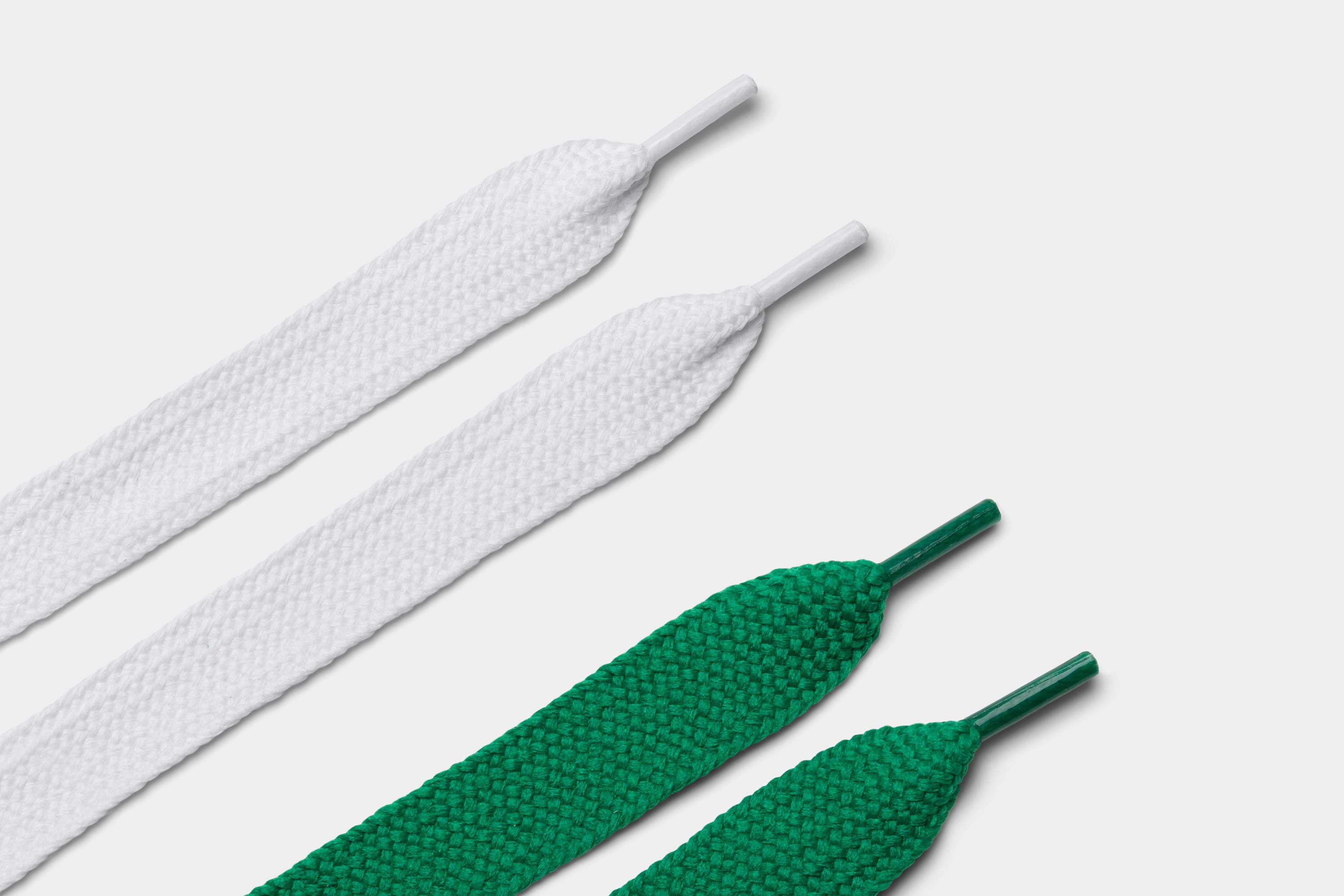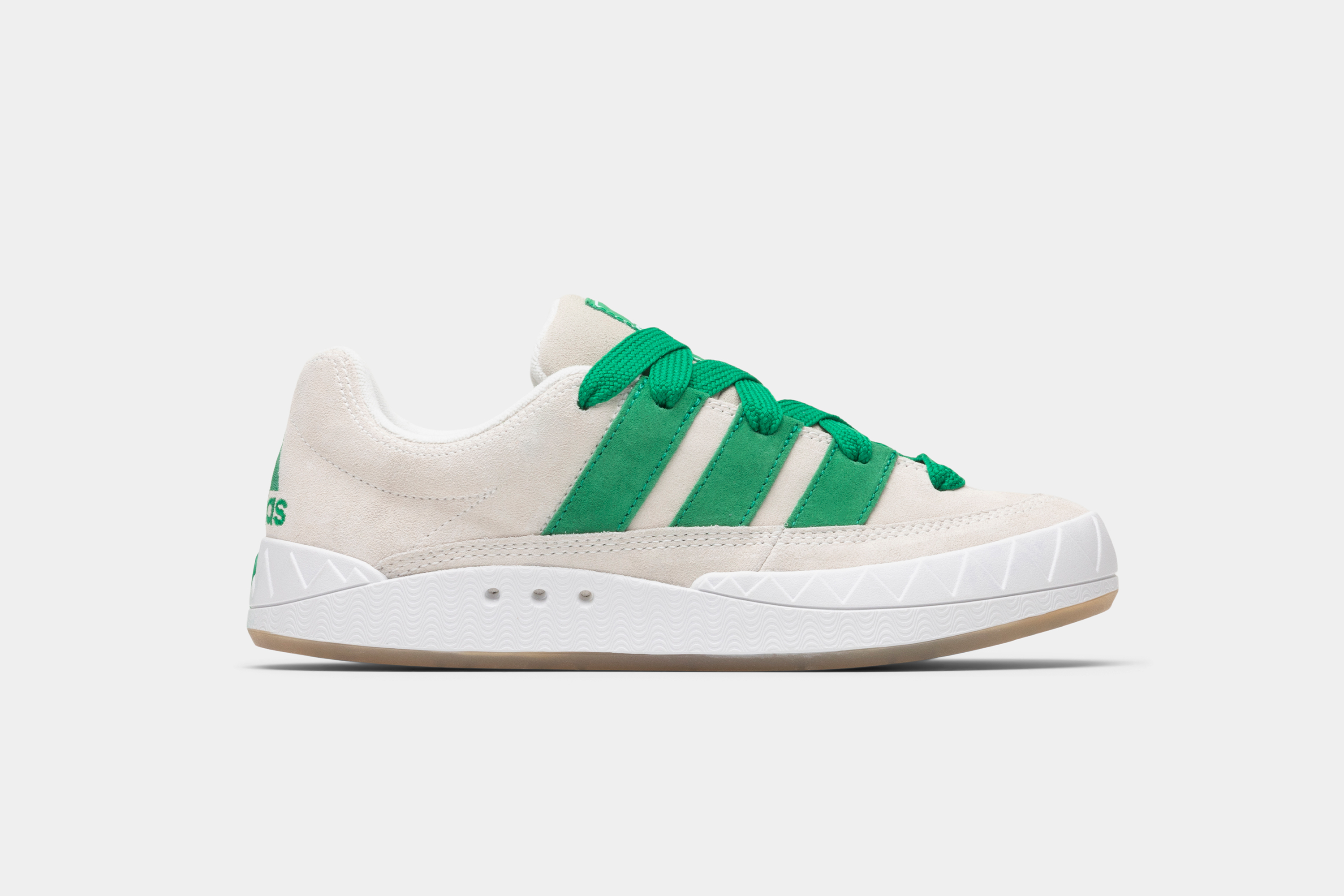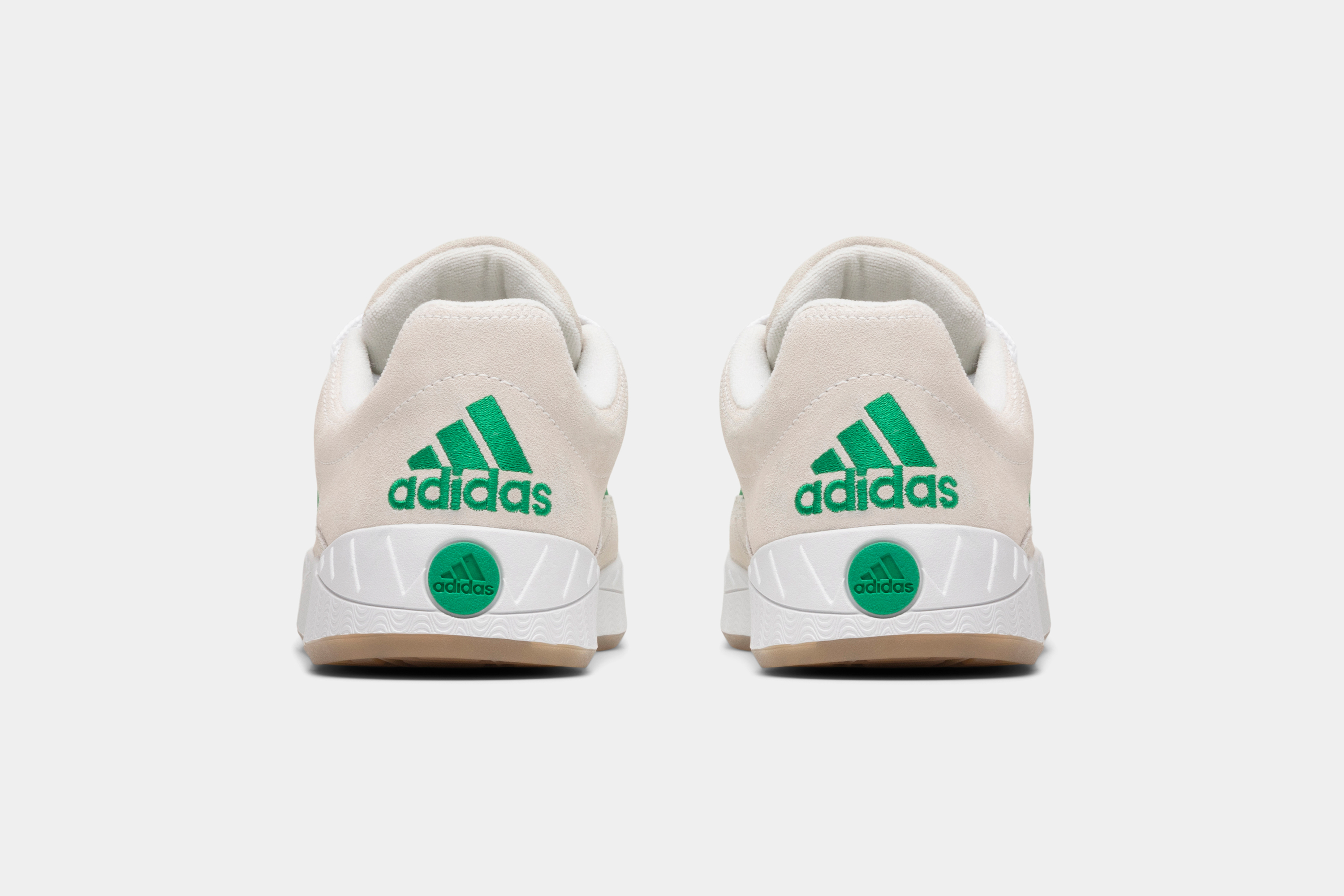 Release Info: Friday, March 10, 2023
Bodega x BEAMS x adidas Footwear
Available online (bdgastore.com) at 12pm EST on a first come, first served basis.
Bodega x BEAMS Apparel Collection
Available online (bdgastore.com) at 12pm EST and in-store at both our Boston and Los Angeles locations on a first come, first served basis.