The On story began back in 2010 when three-time world duathlon champion and multiple Ironman winner, Olivier Bernhard, joined forces with two friends to create the best and most comfortable running shoe on the market.
Taking the efficiency and reliability of Swiss engineering and applying it to the competitive world of footwear, On Running's silhouettes are defined by their comfort and technological advancements. While many footwear brands today rely on outsourcing the technical aspects of their shoes, On creates their own innovations in- house. Thanks to their cutting-edge CloudTec technology, the Swiss company lays claim to the "lightest cushioned running shoe" on the market. The first cushioning system to work only on the landing phase, the elements lock together offering on impact for soft landings and explosive takeoffs, an experience they compare to "running on clouds."
Together with Rebound Rubber, Zero Gravity Foam, Mission Grip and Helion Superfoam, there is a specialized technical element for each of their accomplished silhouettes, each created with a different landscape and purpose in mind. With several design awards under their belt and professional runners singing their praises, the brand continues their fast path forward. Running on the laurels they were founded on, On's focus remains foot freedom, balance, momentum, and cushioning, not correction the brand has something for every stage of runner.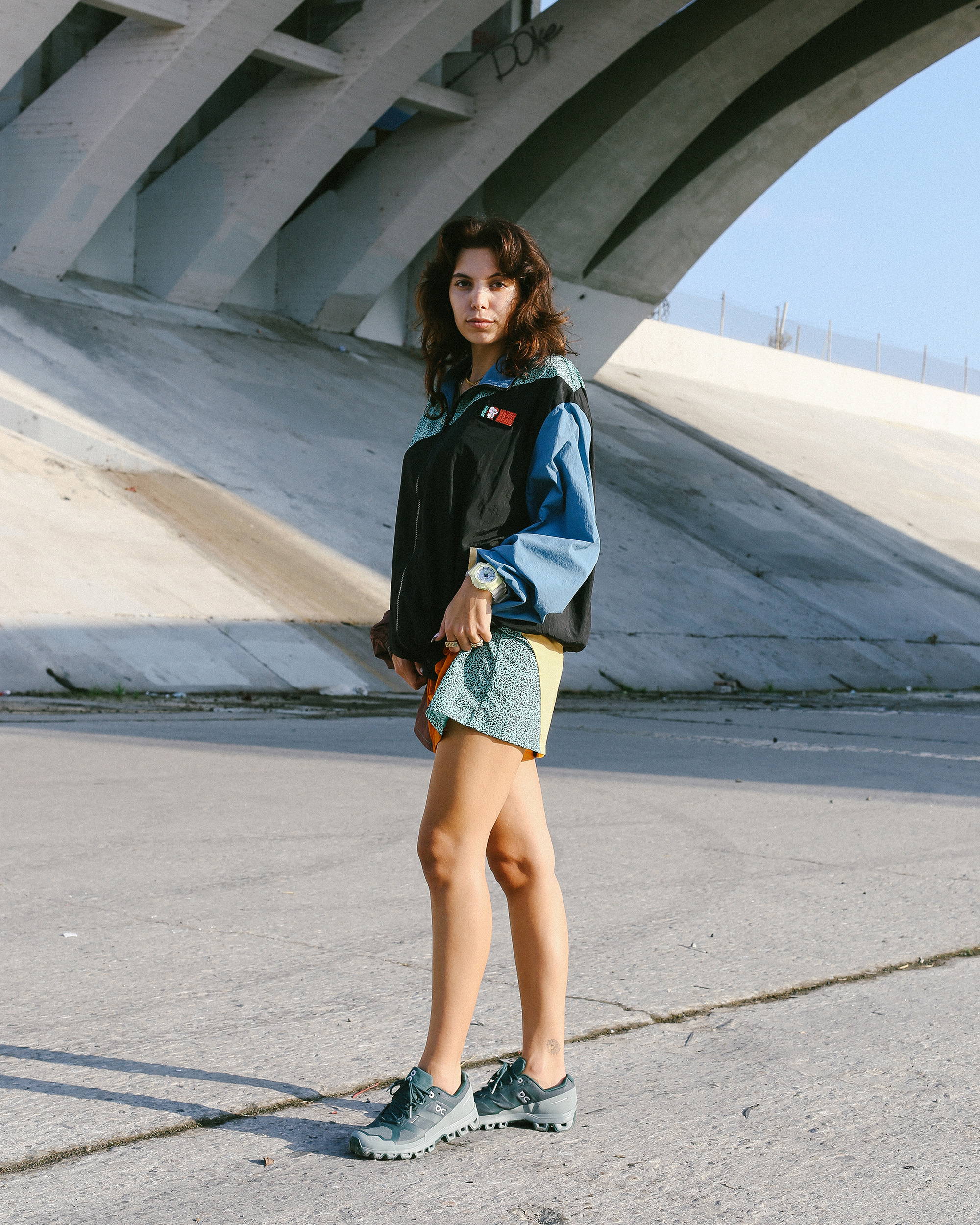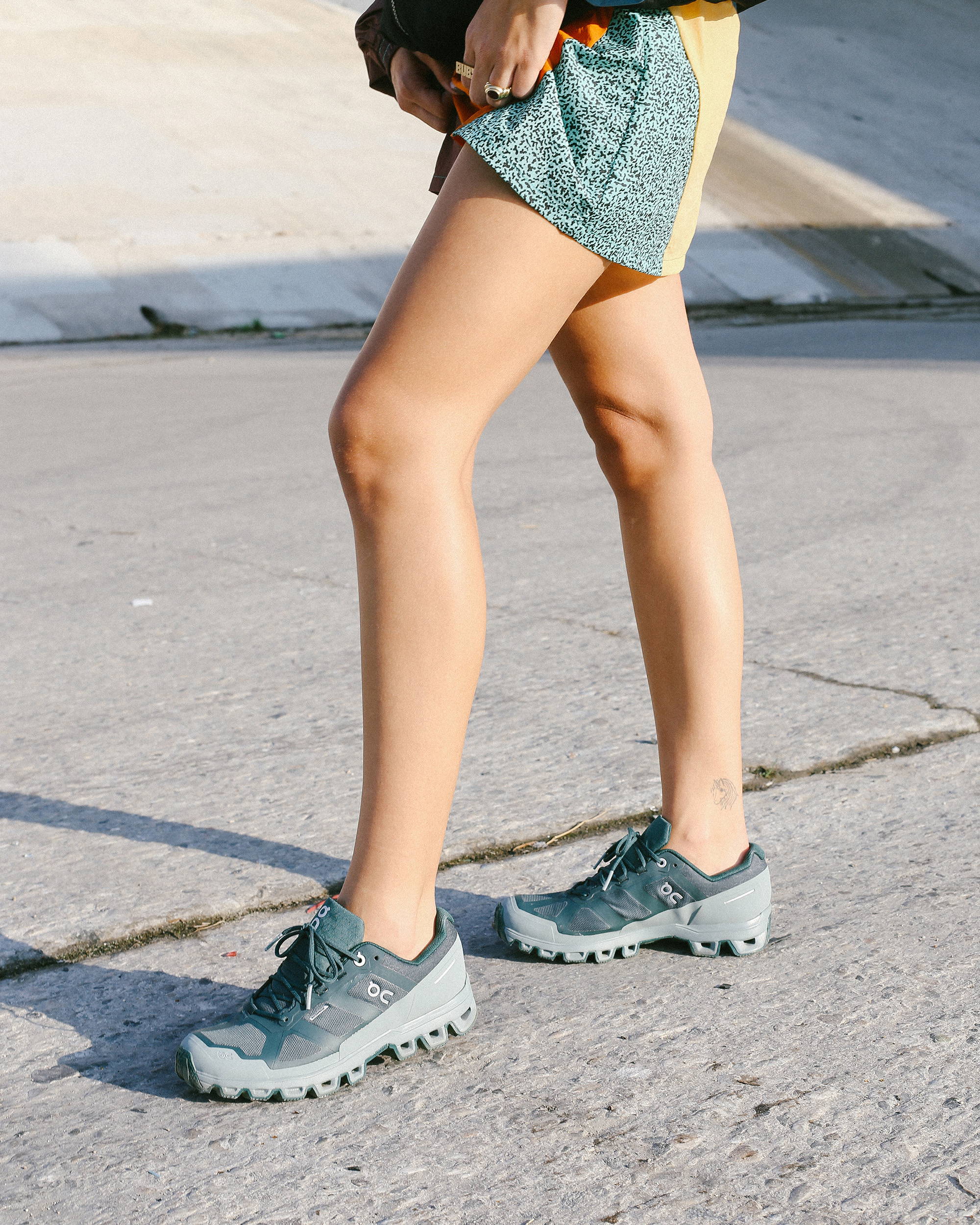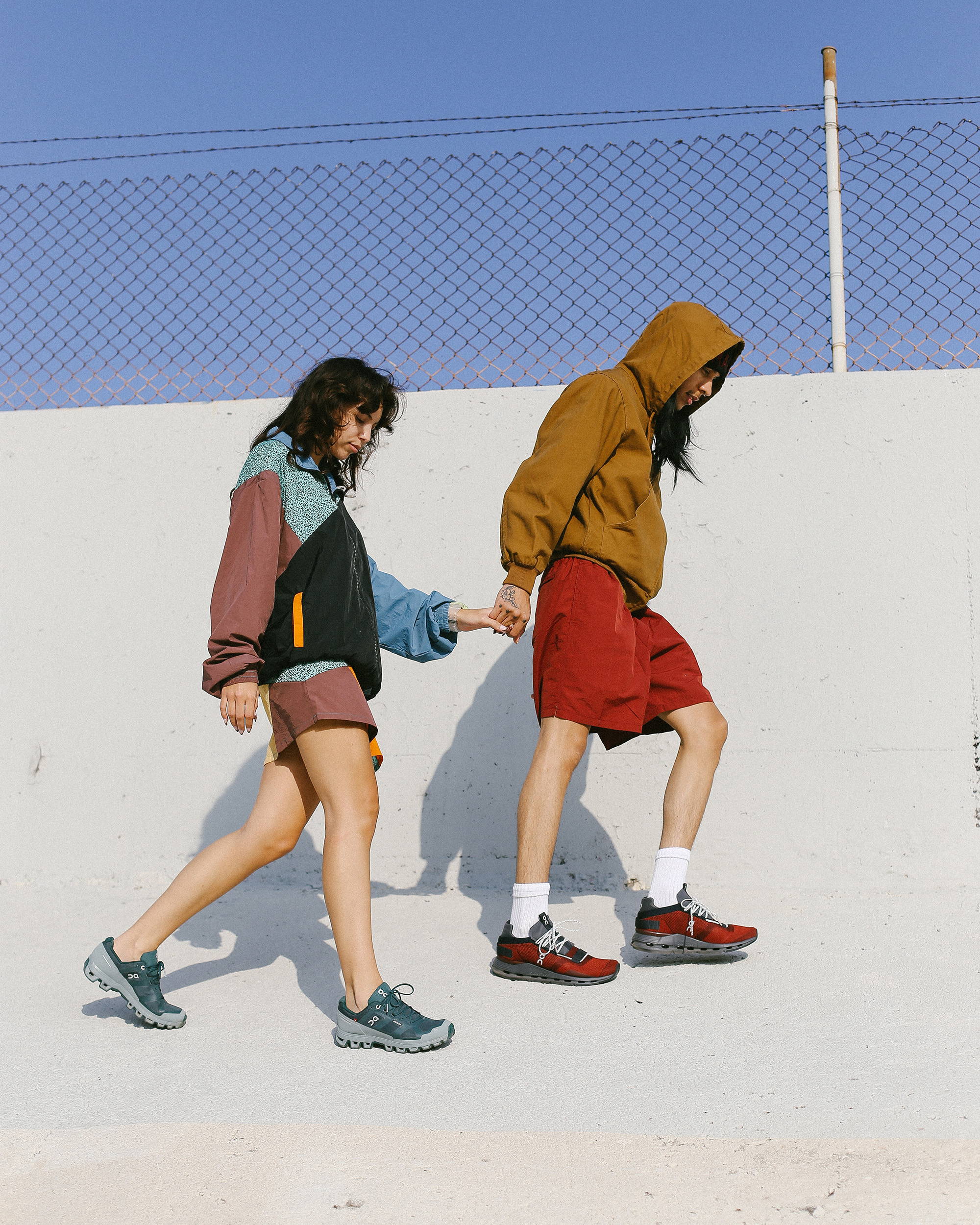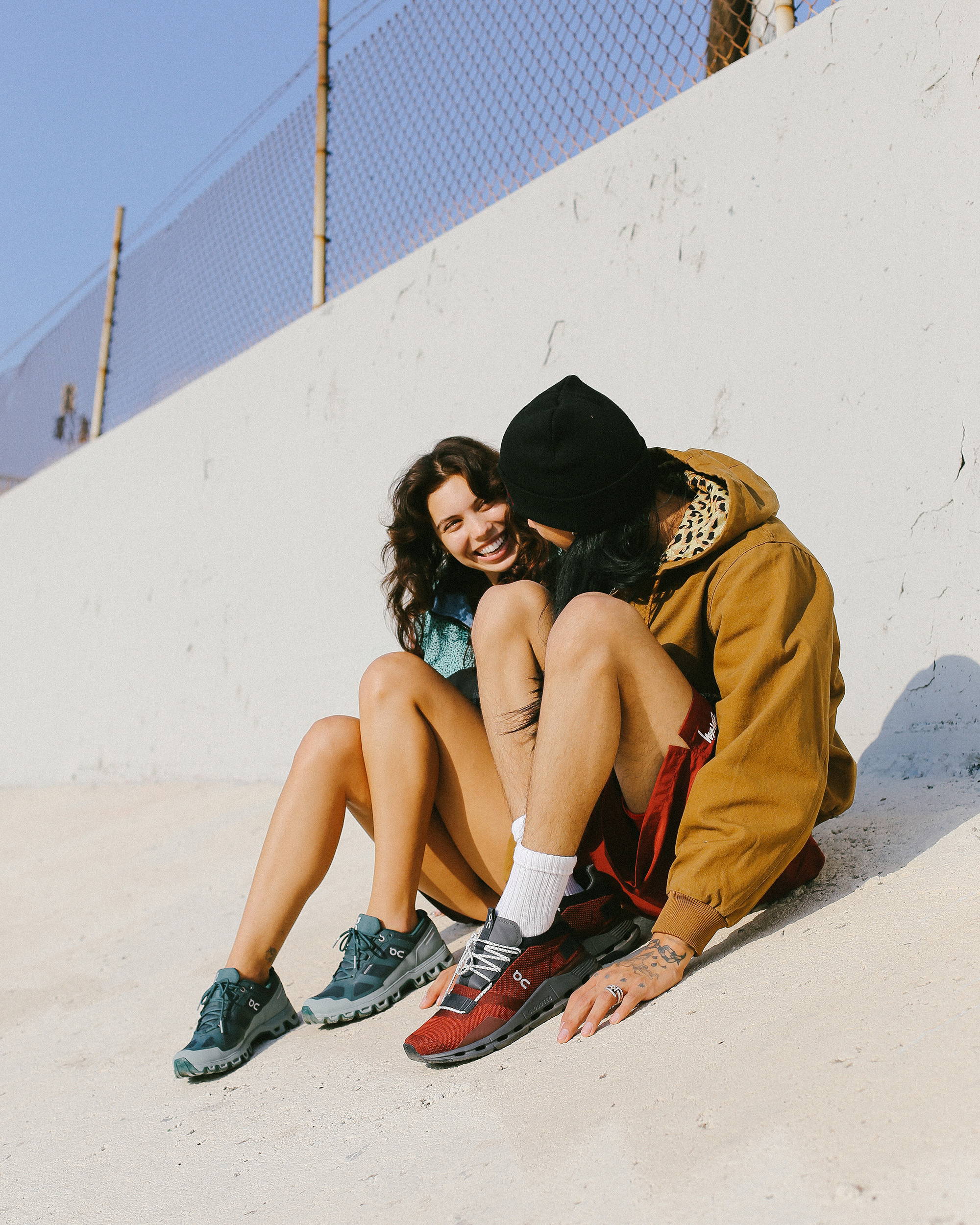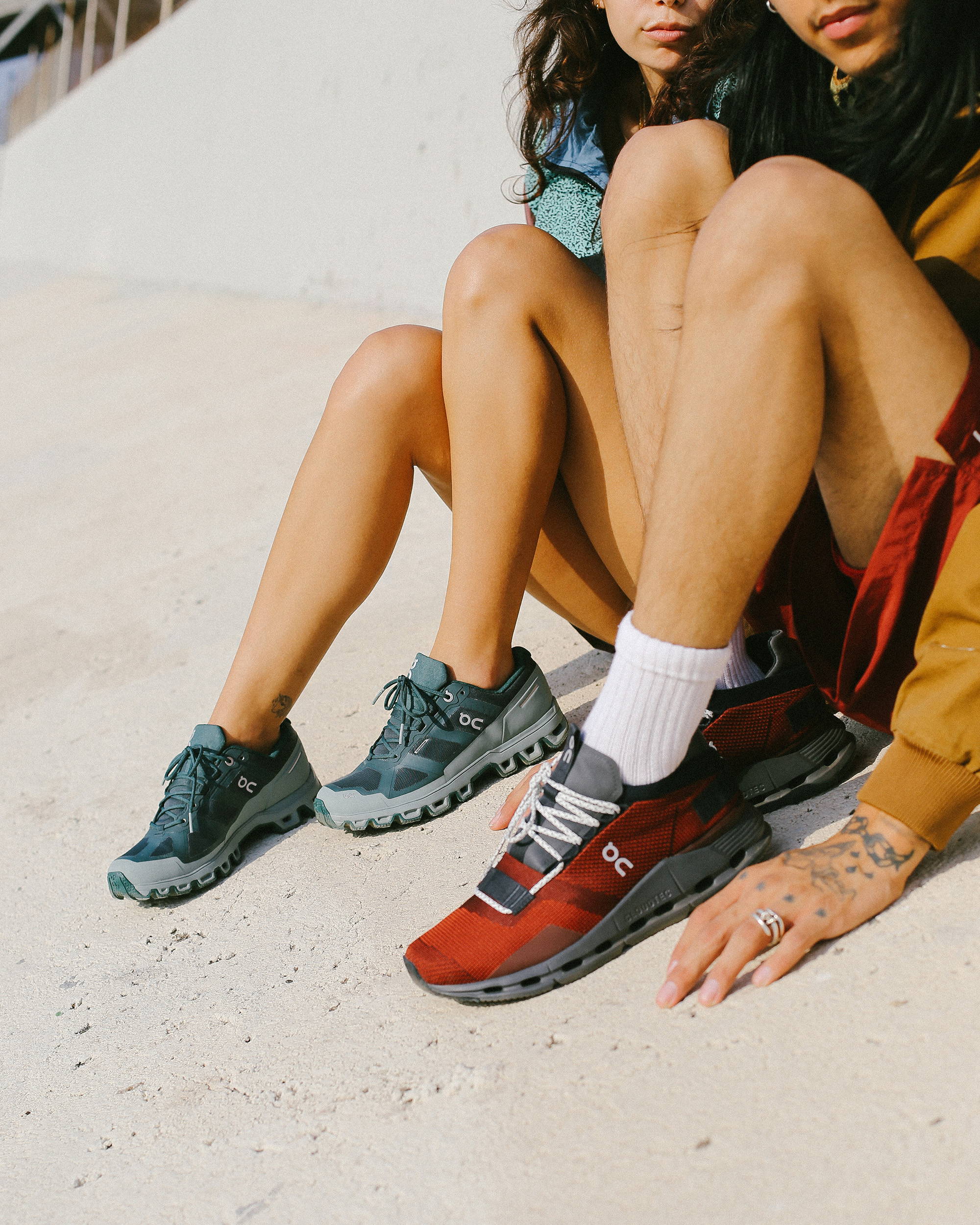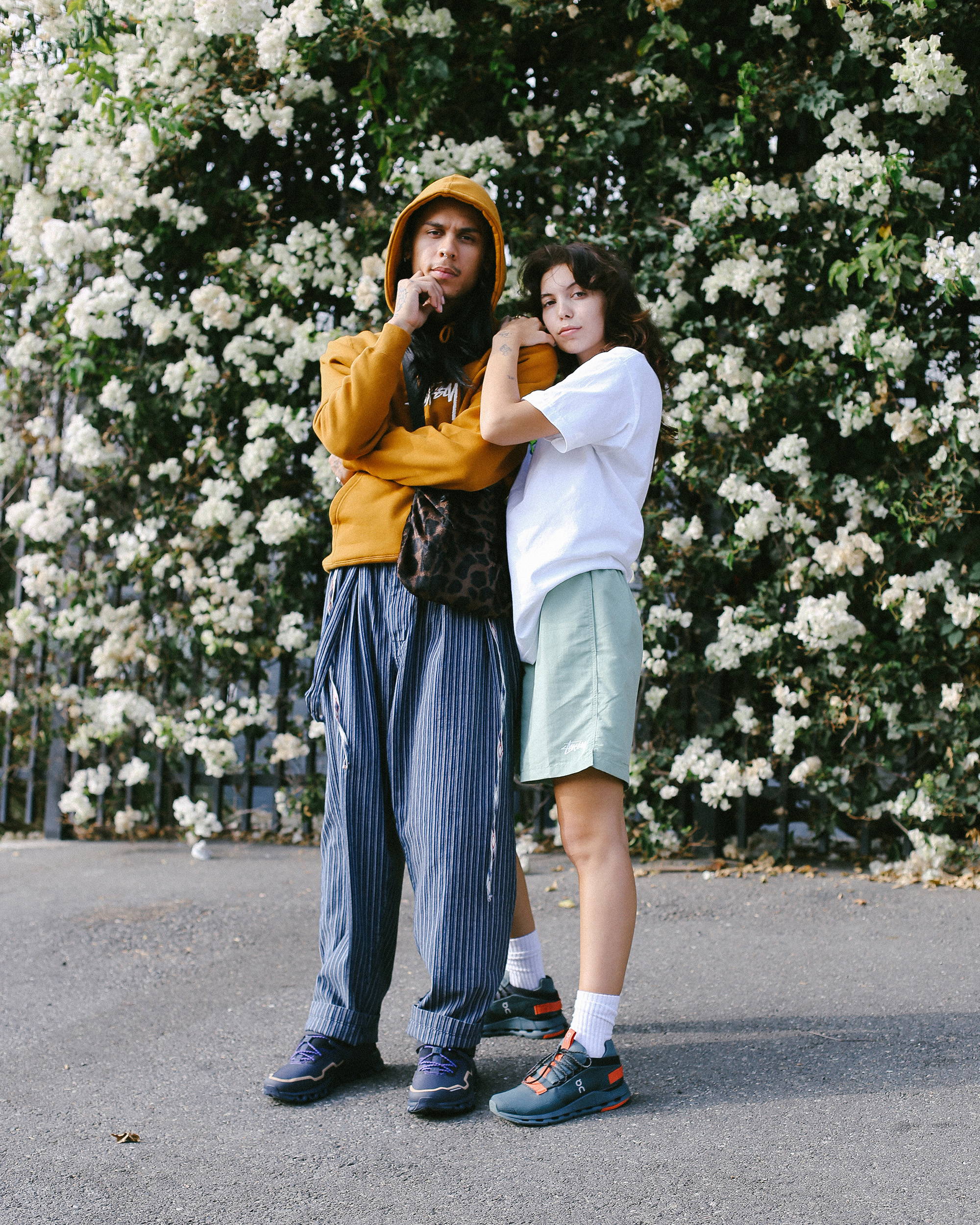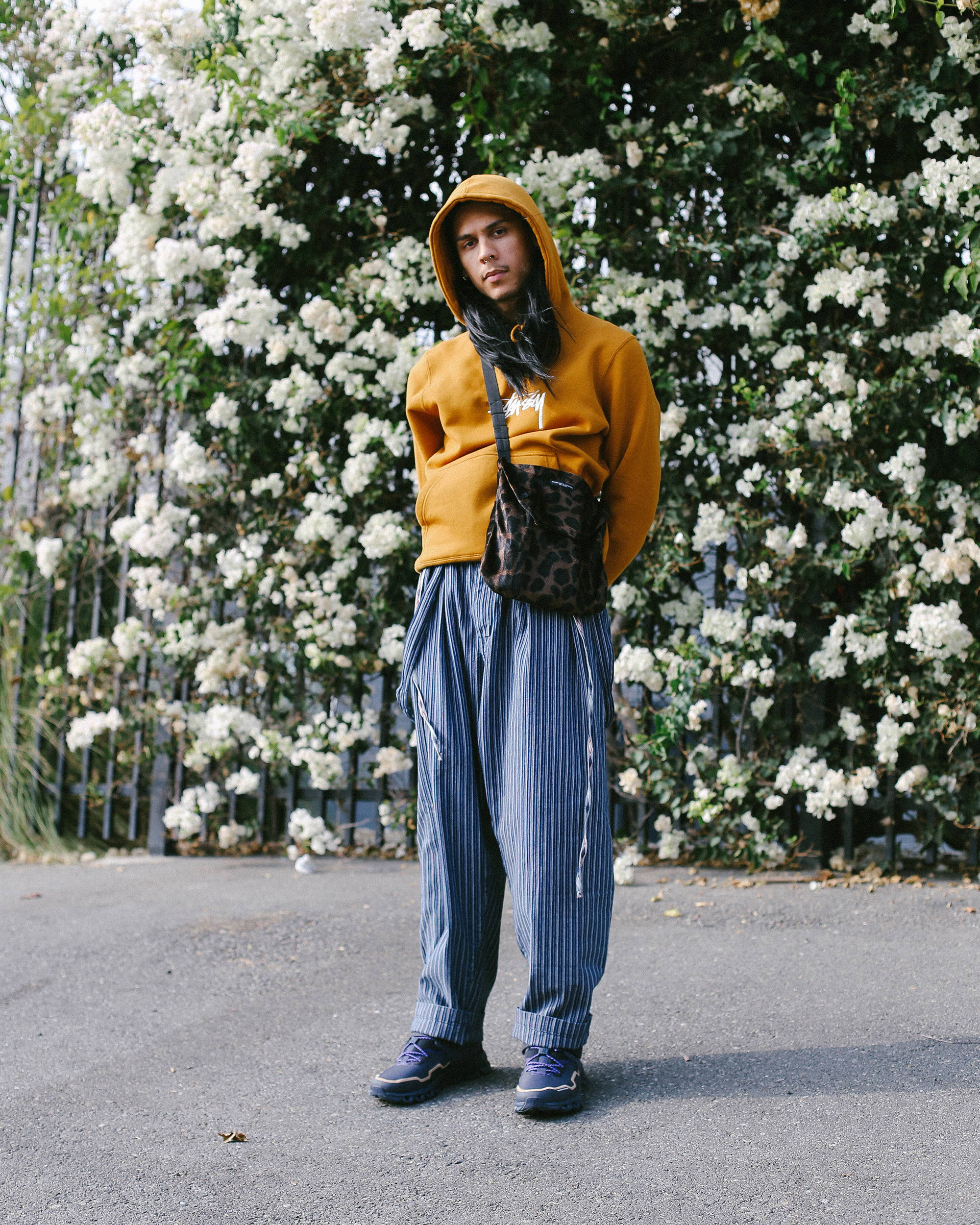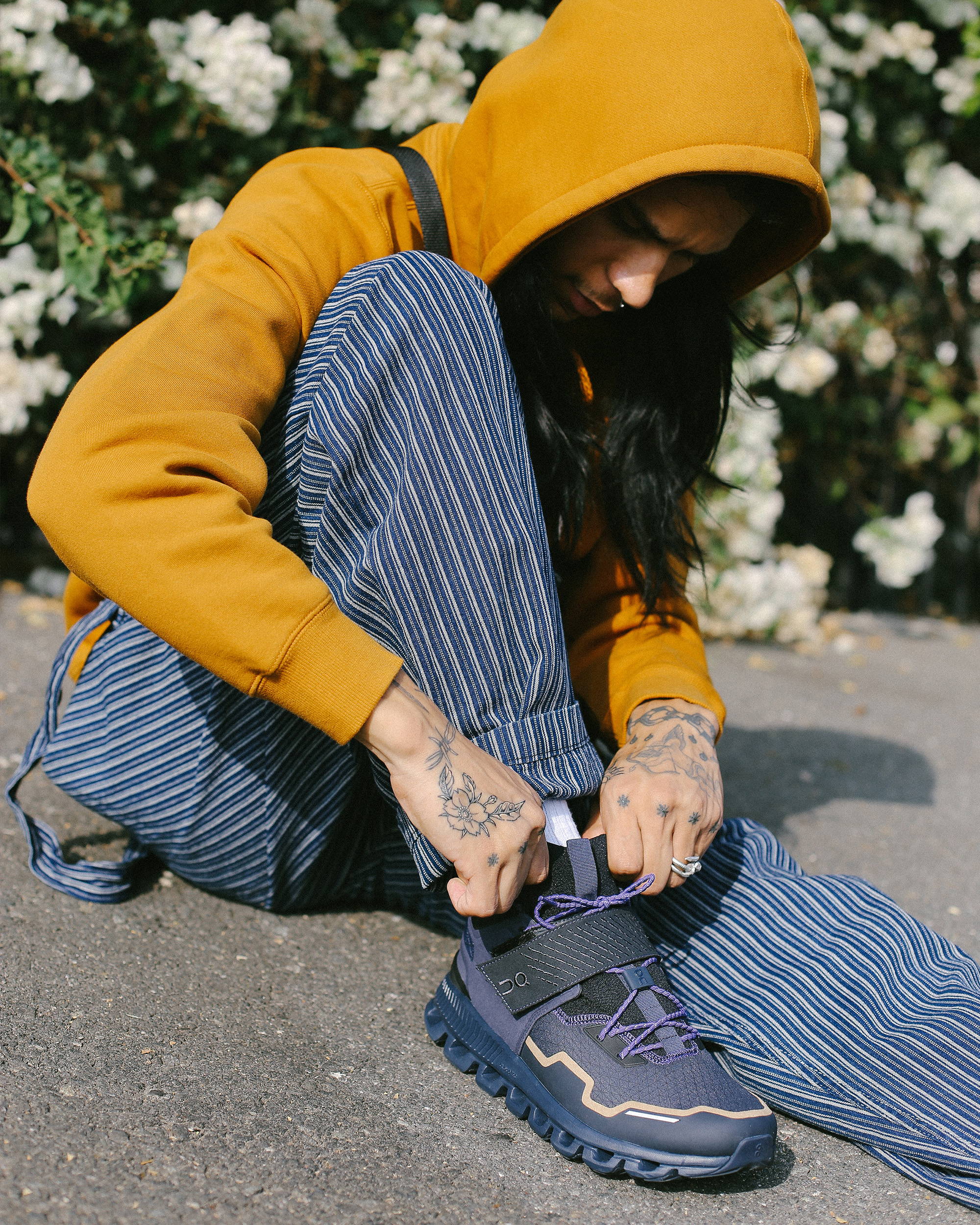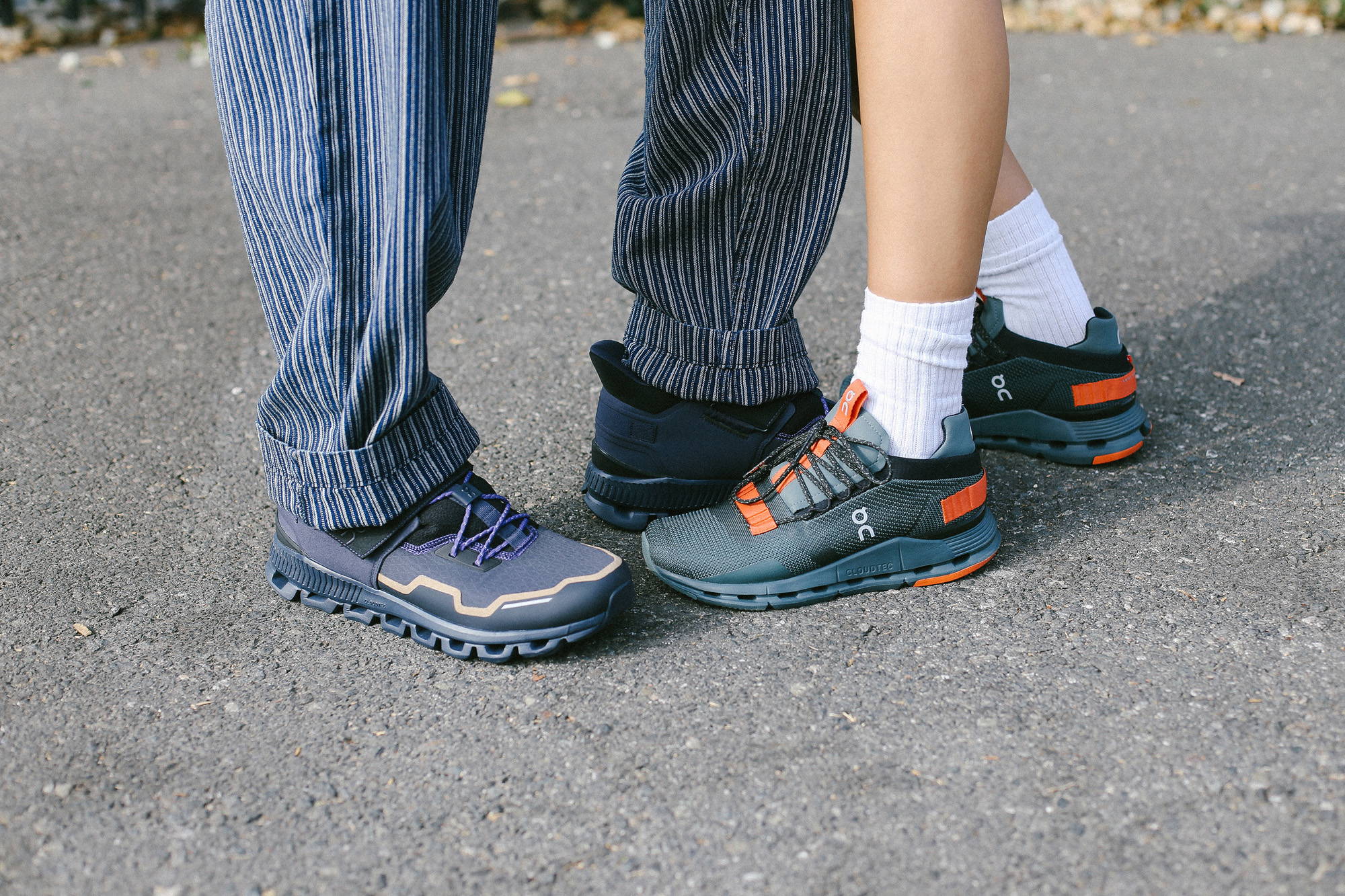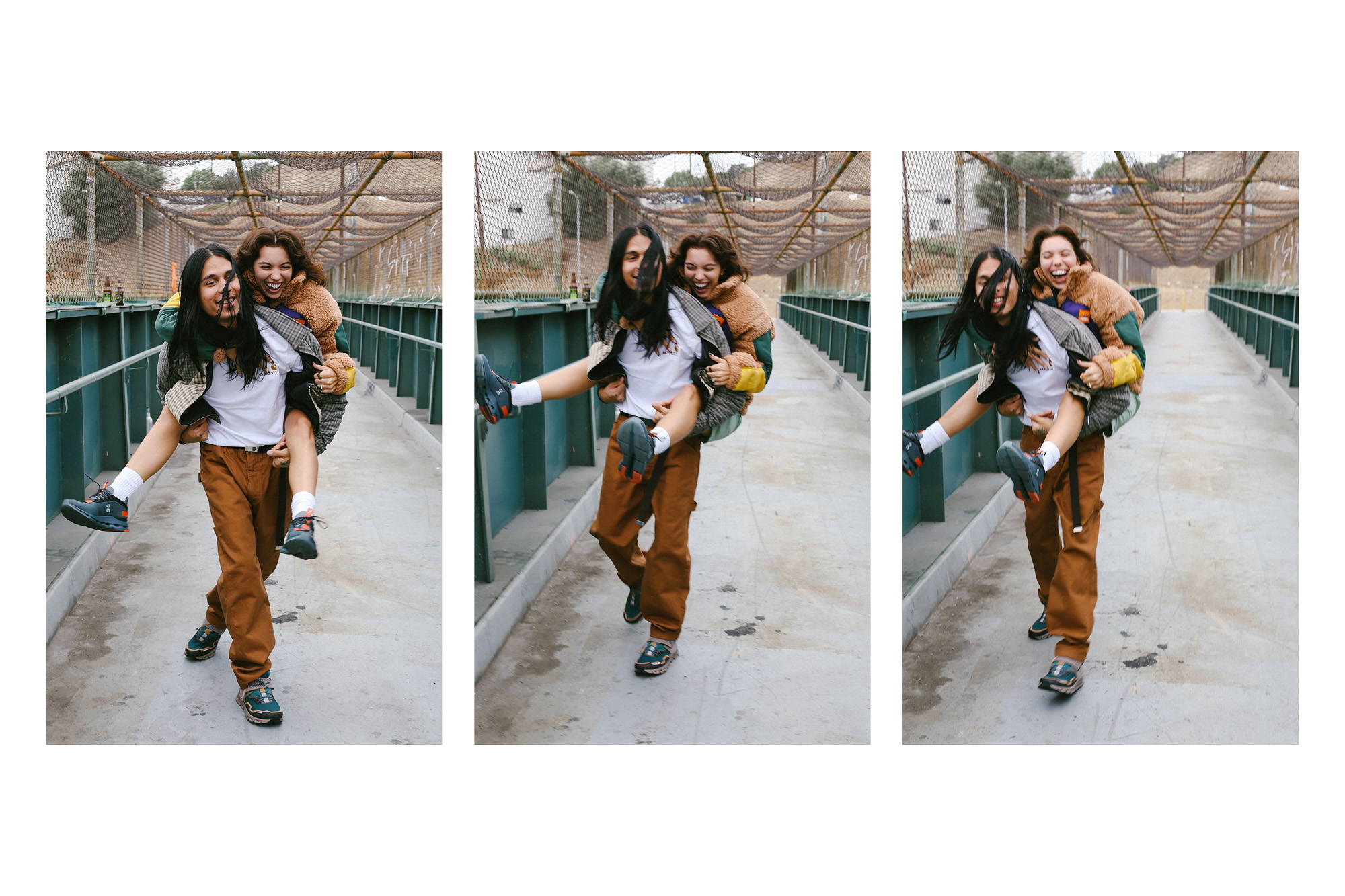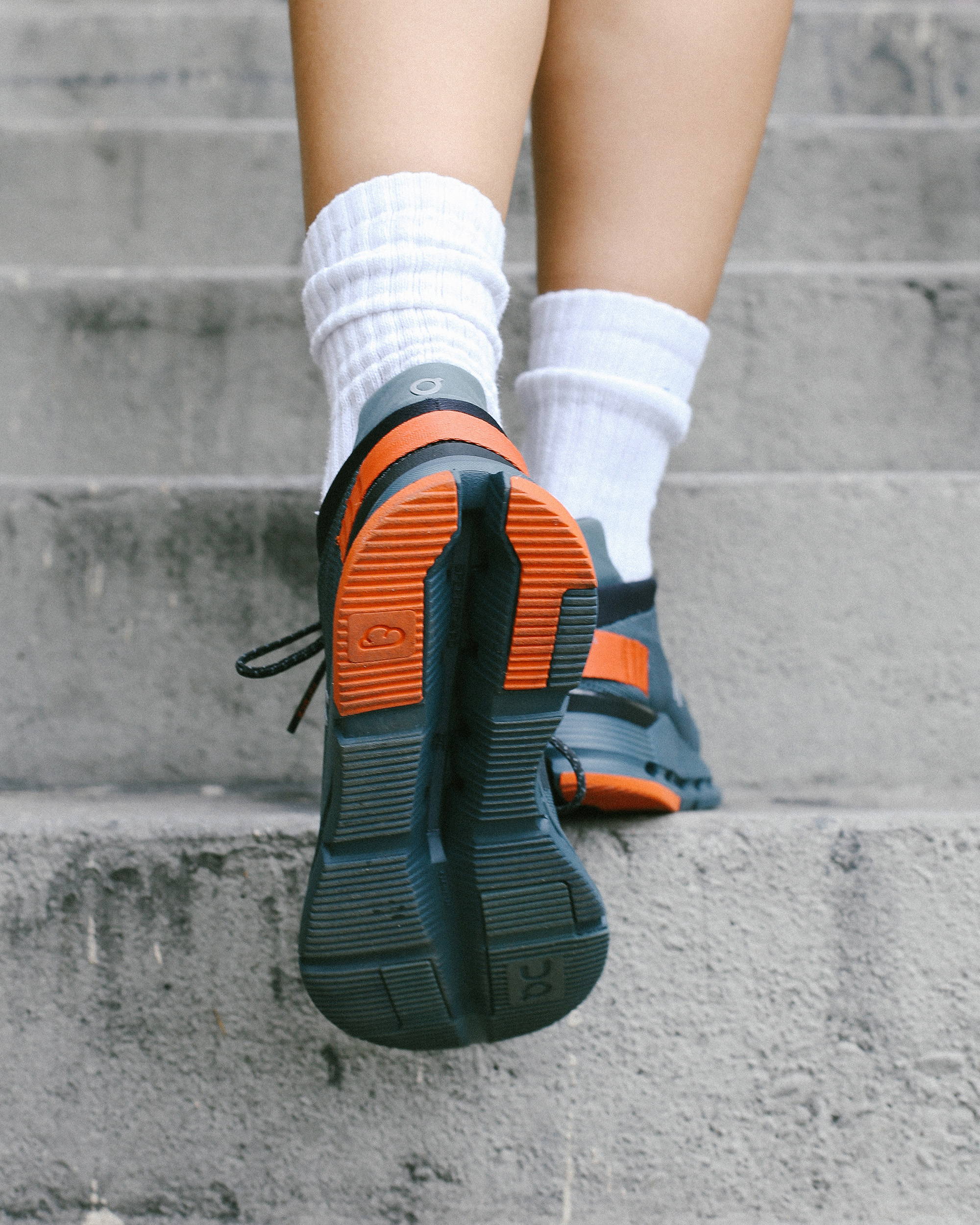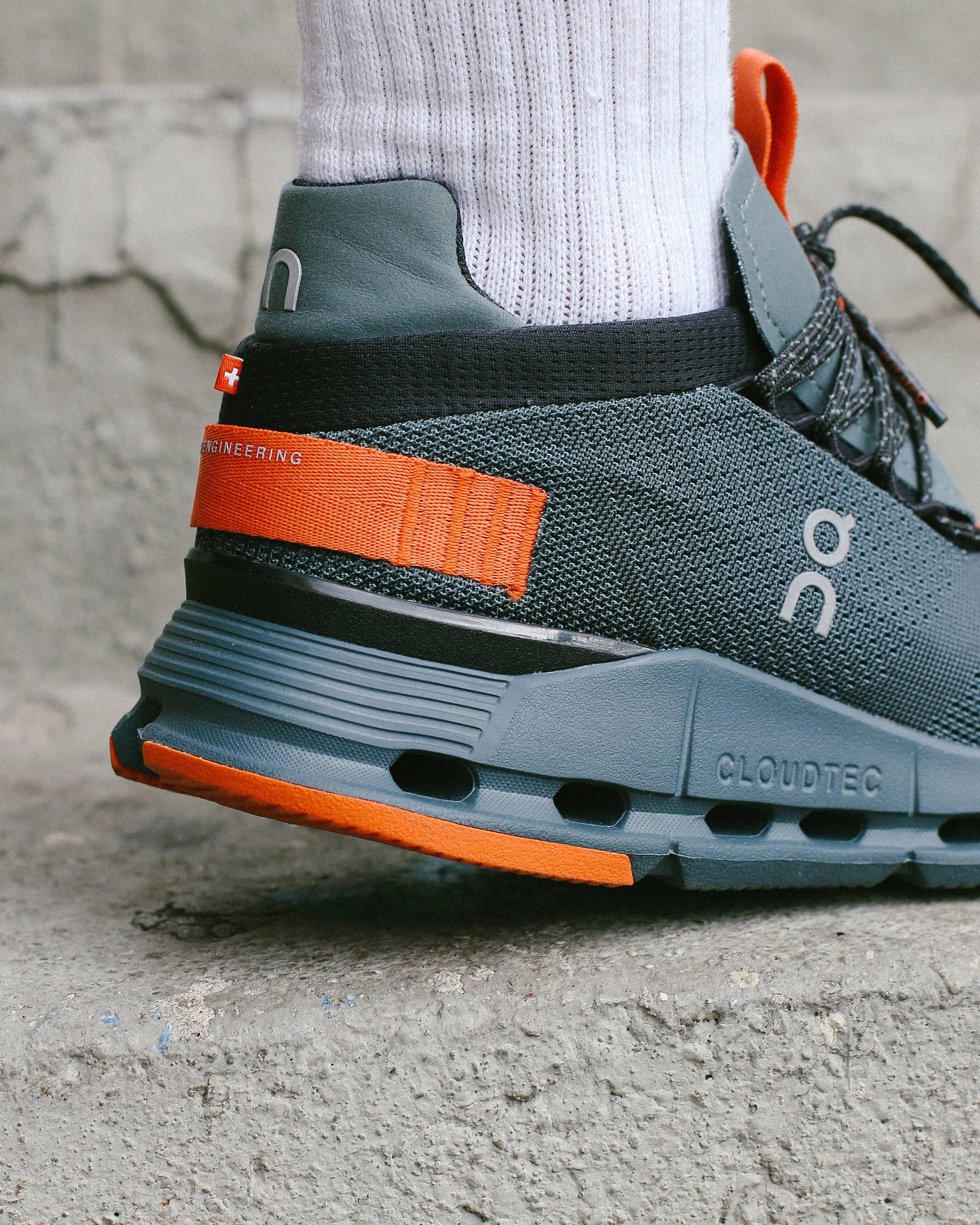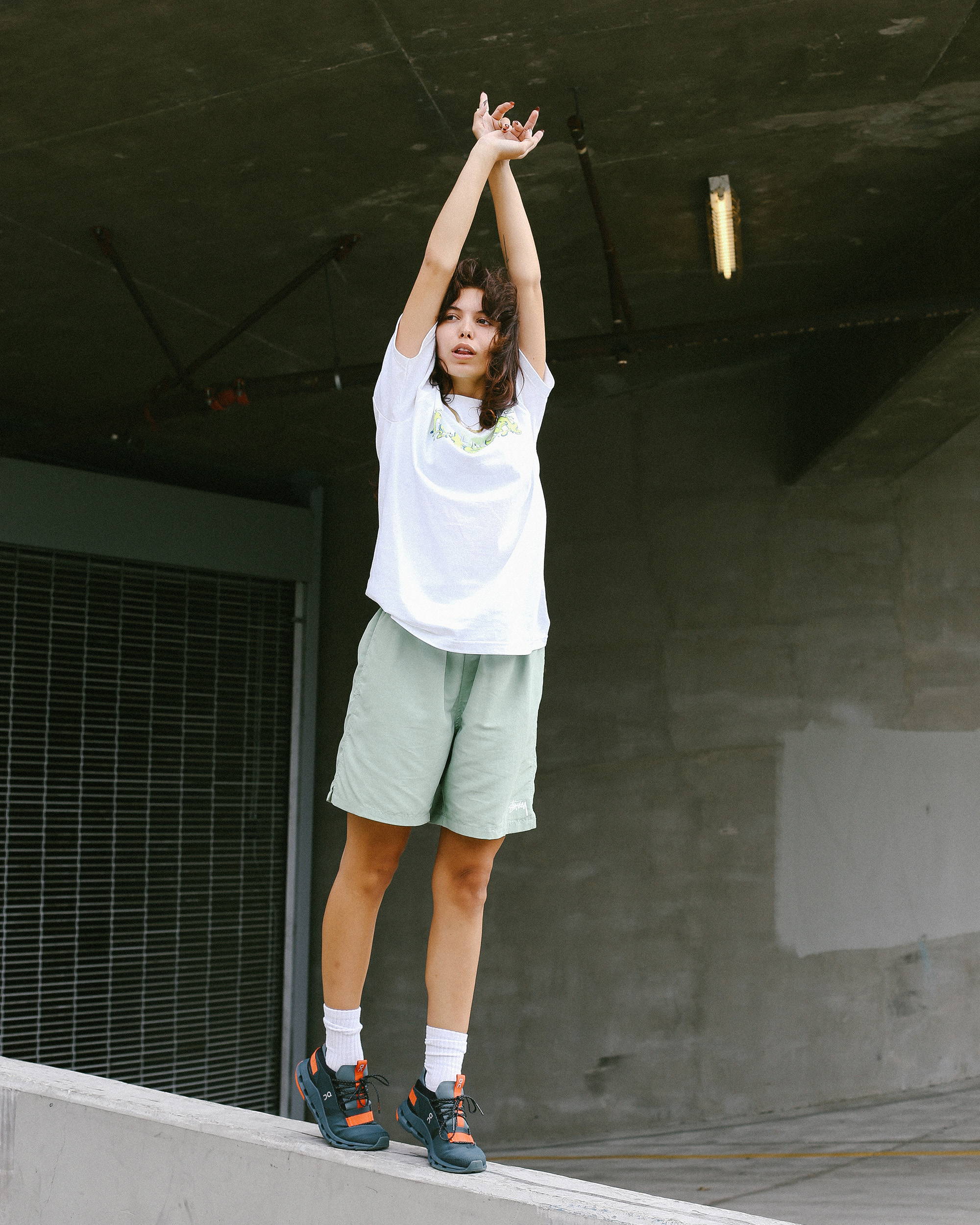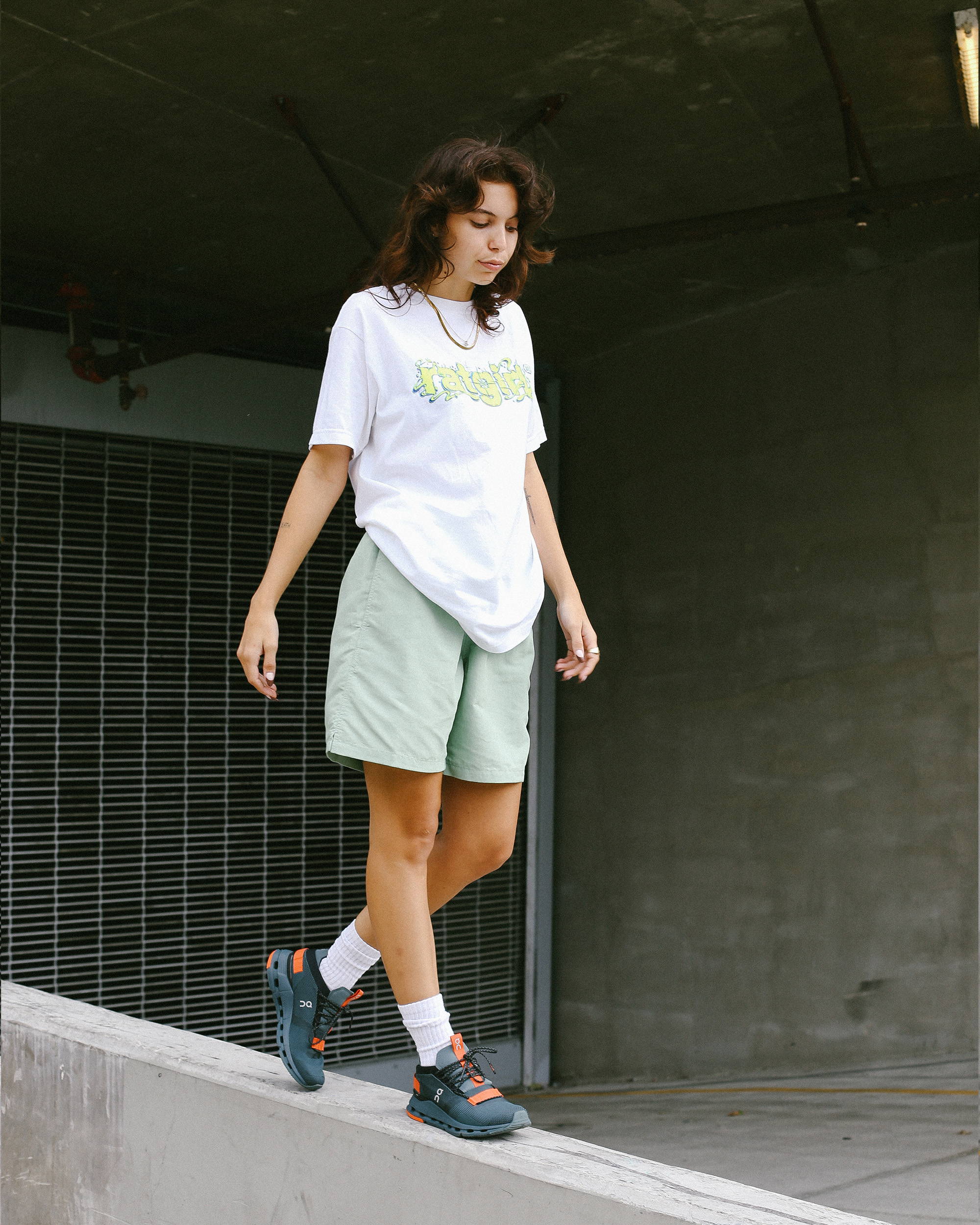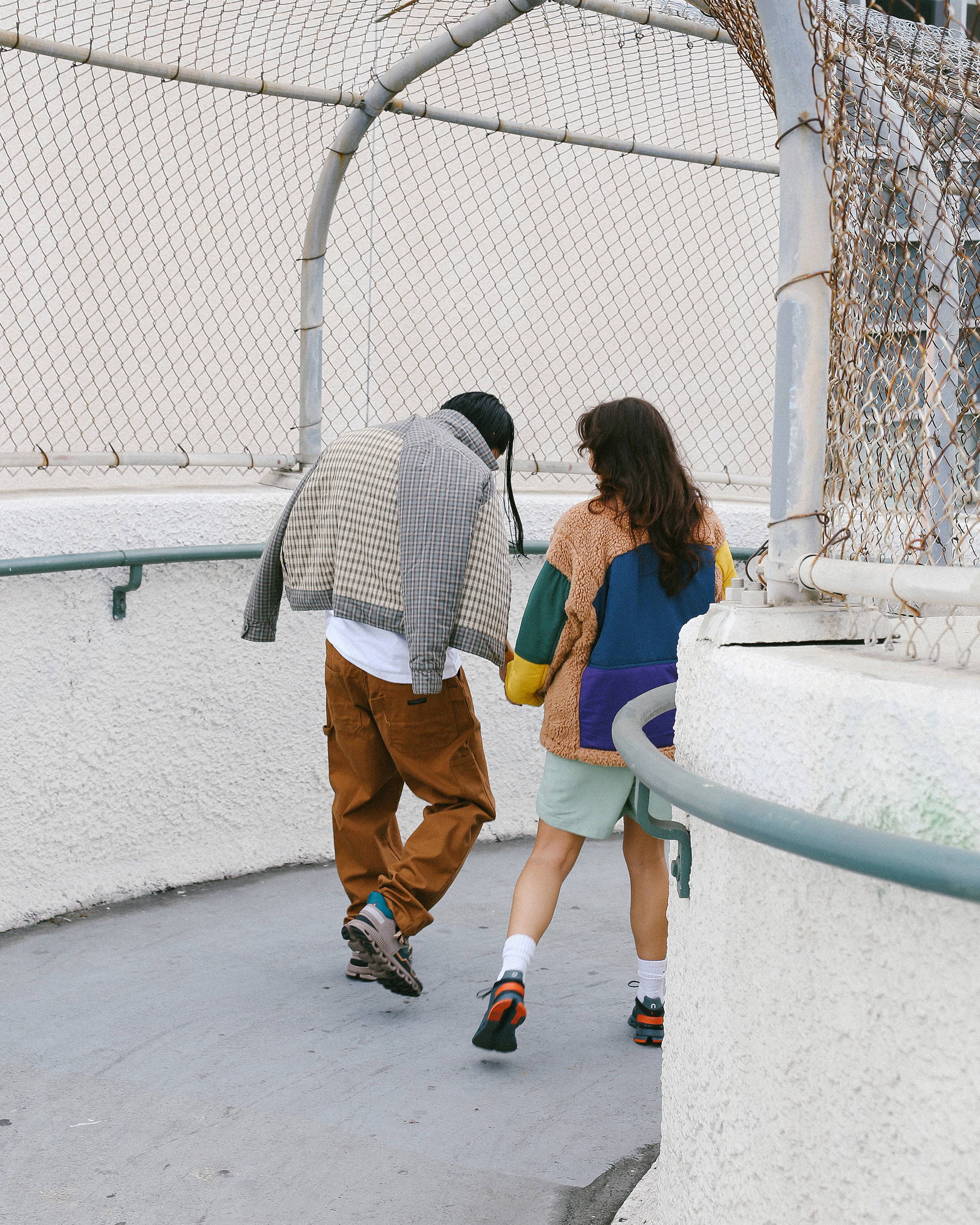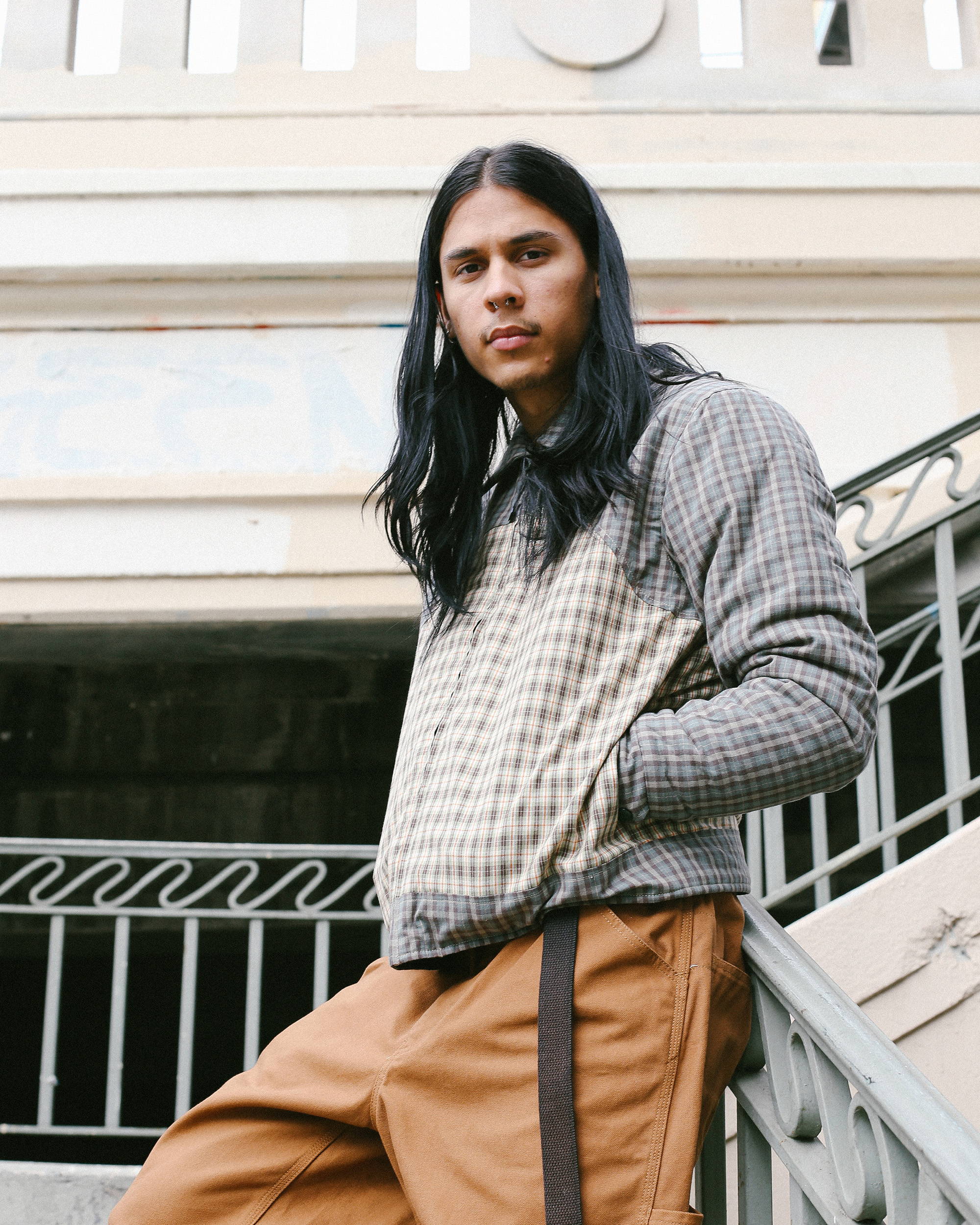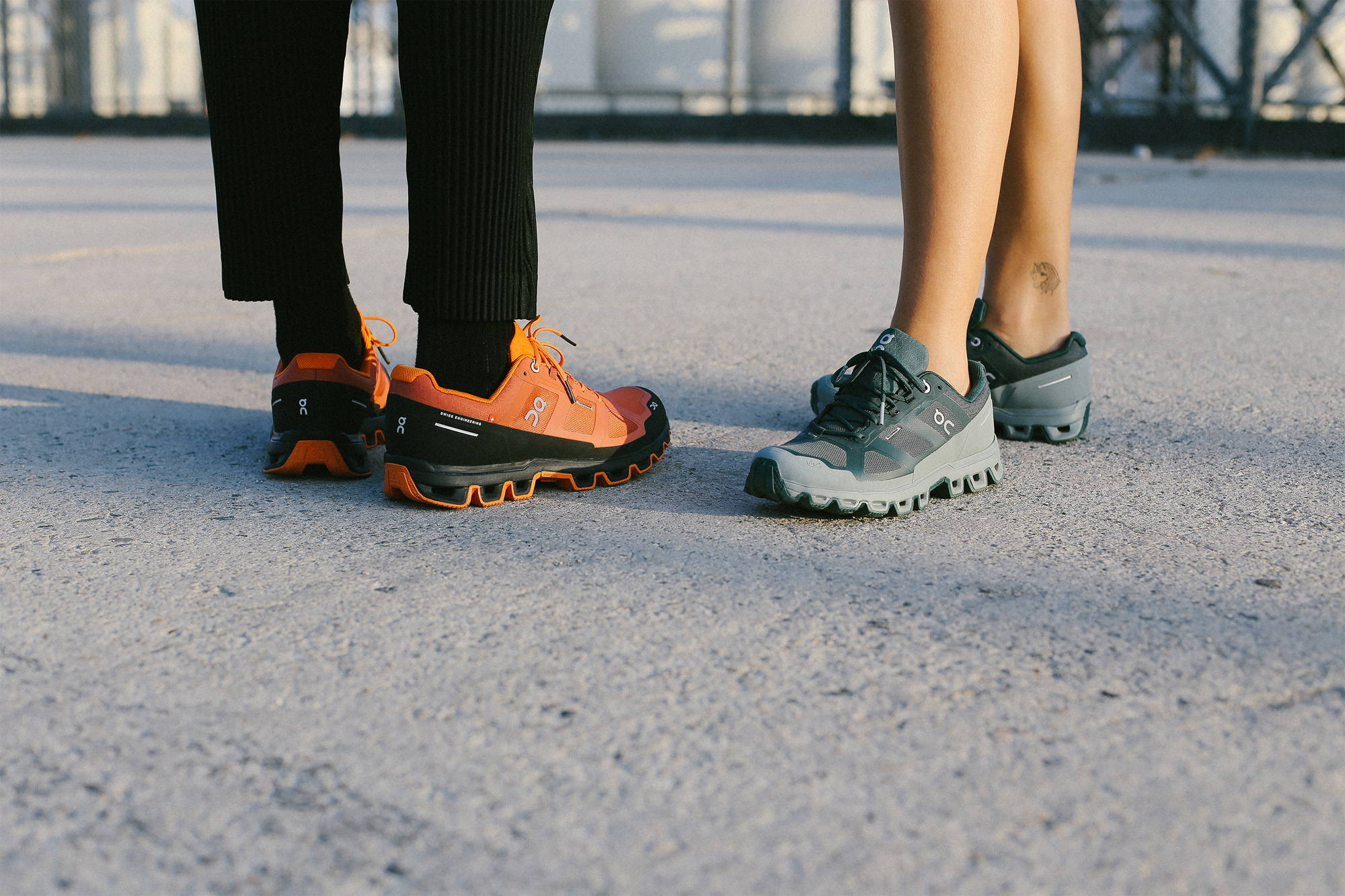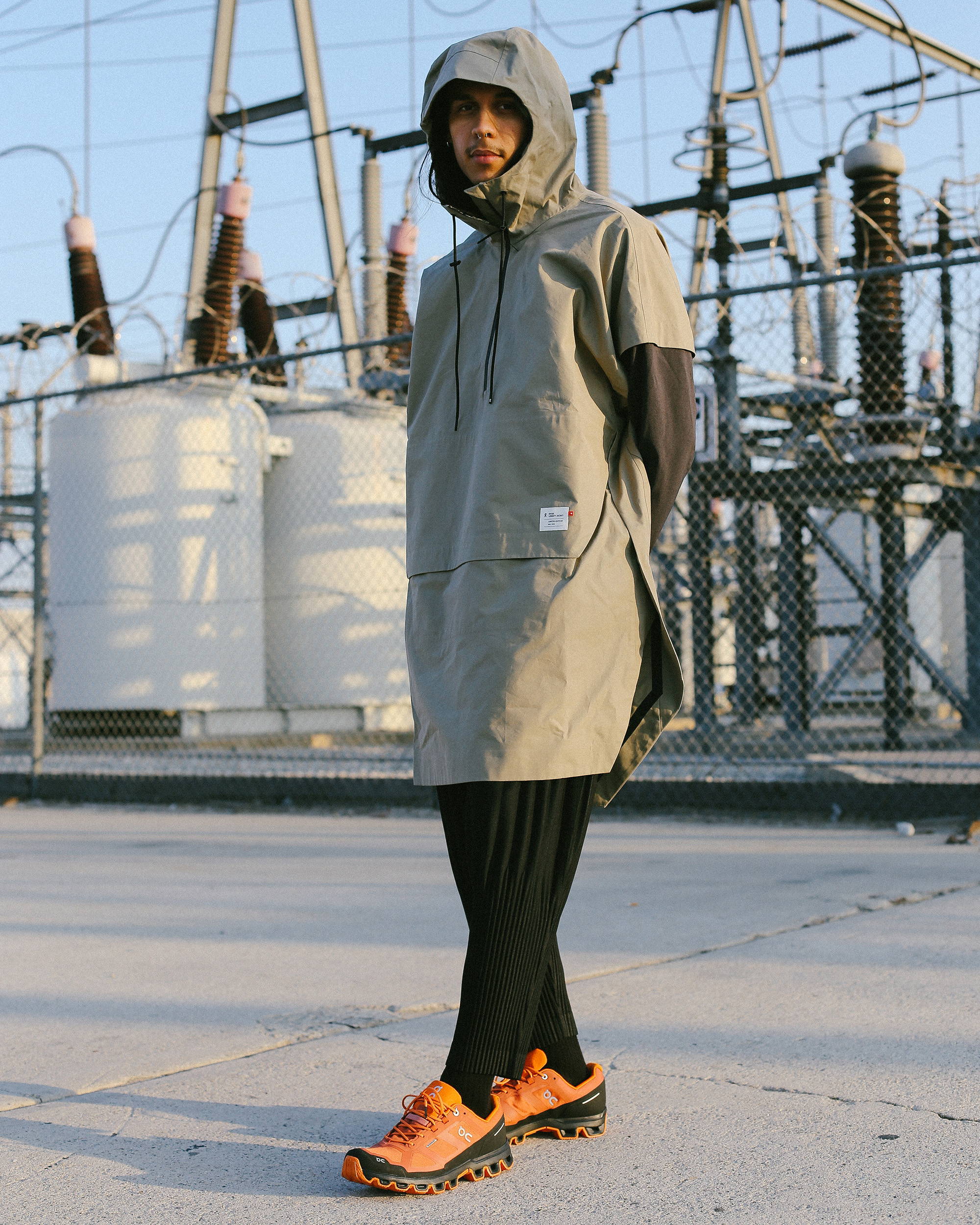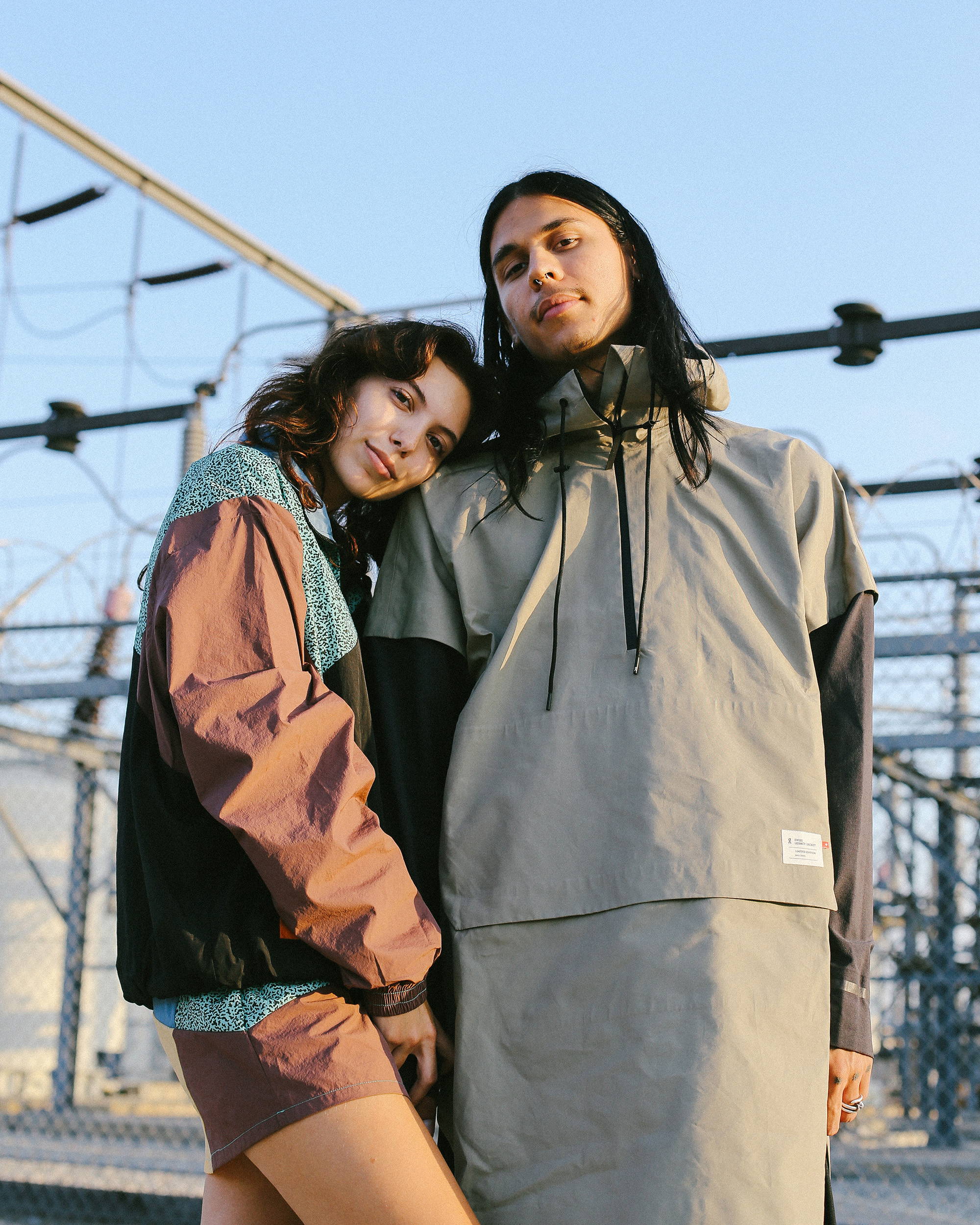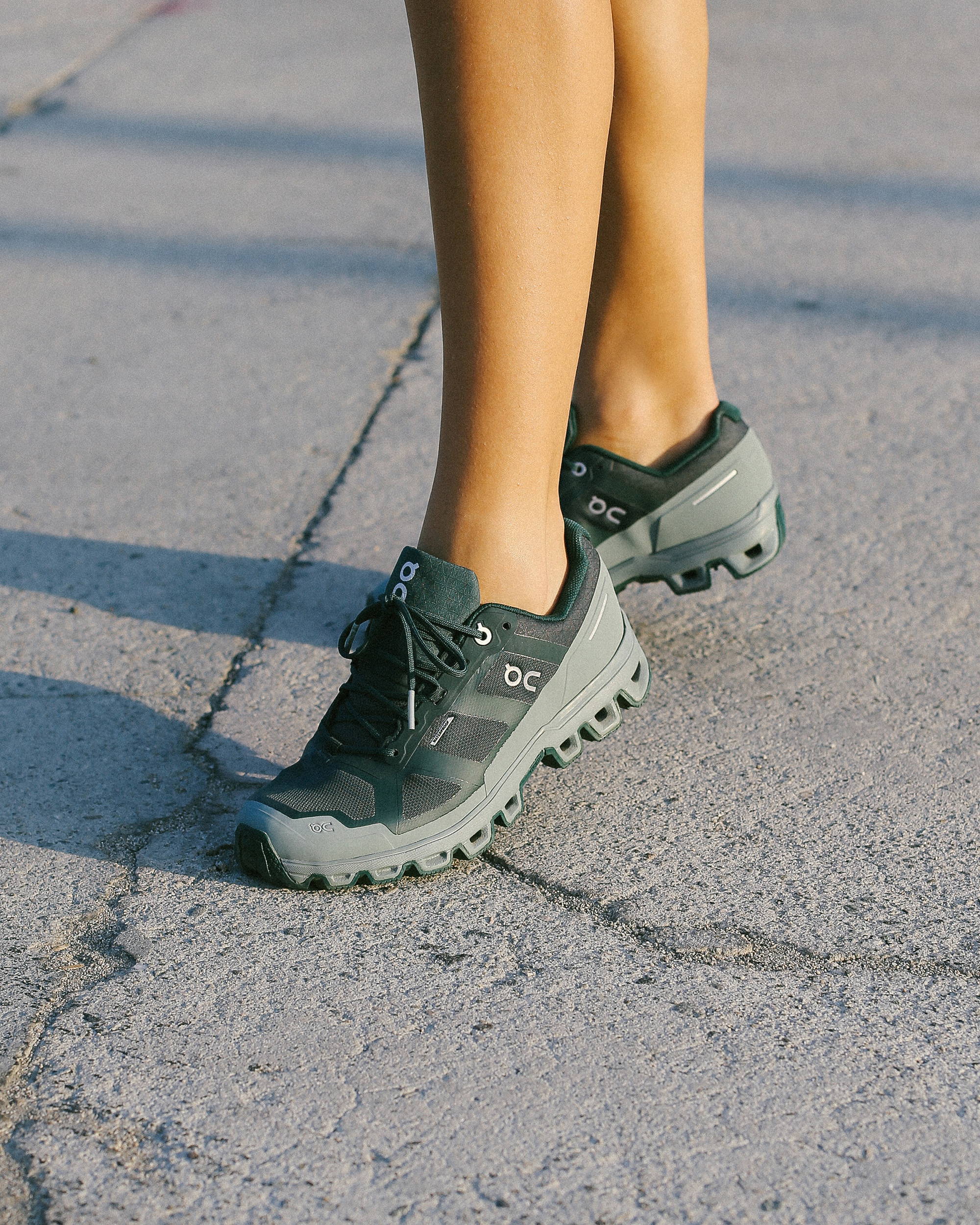 Bodega caught up with On co-founder David Allemann and head designer Thilo Brunner for an in depth look behind the Swiss footwear brand responsible for some the most innovative running shoes on the market.
What is your mission statement?
David Allemann: To inspire humans to explore through high-performance products, mindful innovation and purposeful design; empowering all to run on clouds.  
How would you describe On's design style and how does it differ from how other companies approach their shoes?
Thilo Brunner: We follow a long tradition of Swiss design; minimalist and functional with a focus on graphic qualities. When we started out, running shoes were anything but minimal.
Do you remember the first release and what that felt like?
DA: I remember when Olivier, my friend and Co-Founder, had me try out the very first prototype. He had more or less glued Cloud elements to the outsole of a traditional racing flat - so obviously, when I took it for a spin, it didn't last very long but it was such a unique running sensation. I came back with a destroyed shoe but I knew he was on to something special.
Tell me about Olivier coming to you with this idea? What were you doing previously?
DA: Olivier approached Caspar and me with this crazy idea on a morning run together, really. As I mentioned, after trying out the first prototype, I knew he was on to something special. Previously, I had worked in advertising and design spaces, serving as the Managing Director of the agency Young & Rubicam and as the global CMO of Vitra. My design background definitely helped shape On's look and feel not only when it came to transforming what a running shoe could look like but also the brand experience as well.
Olivier was a World Duathlon Champion? That must have been daunting. Were you guys also into athletics?
DA: As a World Duathlon Champion and multiple Ironman winner, Olivier brings invaluable athlete insight, working closely with the R&D team in the On Lab to create what's next in high-performance. Although Caspar and I of course run regularly as well, we leave the serious running up to Olivier and many of our employees, ambassadors, and fans. On is truly a brand built by athletes, for athletes and I believe that's what makes our community so strong.
How much of your design style do you feel is derived from your geographic location and surroundings?
TB: Being Swiss and completing a Swiss design education gives you a certain expectation for functionality, quality, aesthetics, and a love for details. Swiss design heritage has ties to its surroundings; nature, especially the mountains, with their ever-changing and rugged conditions, are great sources of inspiration.
Tell me about Swiss Engineering? Would you consider these designs inherently Swiss?
DA: Switzerland has long been distinguished for its top-notch engineering, and we're proud to add running and sportswear to the list. From the very beginning, we strove to create products that could withstand the demanding elements of the Swiss Alps; we happen to live in the perfect testing ground for high-performance gear. Olivier's disappointment in a lack of innovation in running shoes led to a radical new approach: how can we rethink the feel of a running shoe with an engineering solution rather than just with material innovation, which had more or less been the norm for the last few decades. On is probably most recognizable for the unique Cloud elements on the soles of our shoes. These hollow pods not only serve as a showcase for design and differentiation but a key component to what makes the sensation of running in our shoes unlike any other. Thanks to our growing global fanbase, On has become somewhat synonymous with Swiss Engineering.
How would you define Swiss style/design/craftsmanship?
TB: Minimalist and functional with a focus on graphic qualities and a love for details.
What about your personal style? Does it align perfectly with On, or were there things you brought from your own design ethos?
TB: One of the things that I enjoy the most working at On is that I never have to tweak my personal style. This does not mean that my style or the style of On does not evolve.
It's constantly evolving and everybody on the team is great at challenging each other, but in a very positive way. I learn a lot from my peers and the market and I hope to be able to inspire too. It's definitely a give and take.
The awards for design keep coming? Which are you most proud of?
DA: To be honest, I'm most proud when I'm walking in my neighborhood or traveling somewhere across the world and see someone run or walk by me in a pair of On. It's a deeply gratifying experience that happens almost daily now but will never get old.
I assume athletes winning races and breaking records has to be one of the most evident ways of proving the shoe's abilities to the world. How many people do you sponsor today? What do you look for when sponsoring an athlete?
DA: Through shared camaraderie, passion, and commitment to the sport of running, we view athlete insight as integral to the development of our high-performance product. On currently sponsors the Athlete Refugee Team and sixty global athletes, 8 of whom were added to our newly formed On Athletics Club (OAC) roster, an elite training group coached by three-time Olympian Dathan Ritzenhein in Boulder, Colorado. If you follow the OAC's current roster, you'll see that the team has a strong culture of work ethic and determination but also one of unity and fun. We look for athletes who recognize the value of a team for self-improvement and embrace the On athlete spirit of pushing to the edge of human limits. We want to provide our athletes with all of the tools, resources, and support necessary to compete at their highest levels while also seeking to understand and celebrate each individual's unique value to the team, on and off the track.
When you are designing, do you always have the athlete in mind first? Do you look to satisfy different uses across the board? Or does it vary from shoe to shoe?
TB: The athlete, whether professional or amateur, always comes first. At On, we develop and design technologies that contain outstanding qualities for running. This technology is transferred to our all day and outdoor styles, incorporating On's performance core at the foundation of every model. By fusing performance and comfort, our shoes are designed to transition from competition and training to all day wear.
Even though you are crafting shoes with the runner in mind, a comfortable running shoe should be able to appeal to anybody, anywhere, even if they're not athletic. Would you agree?
DA: Yes, 100%. More than anything, our shoes are comfortable - from high-performance to all day, every day. Of course our background and our core is in performance running, but what our community has shown us over the years by wearing their On shoes everywhere, is that there is a seamless crossover into all day wear as well. The Cloudnova is our first true sneaker, specifically designed for those who wanted an On for all day. But the Cloudnova is still built with the same DNA and performance technology as any other On shoe.
Beyond running shoes, your recent work with Roger Federer proved that On could also produce a tennis shoe? What does it say for the possibilities of an On shoe.
DA: THE ROGER Centre Court marks the first sneaker co-created with Roger and the second street-ready style from On. Rather than a tennis shoe, we created a tennis-inspired sneaker, bringing the classic design off-court and equipping it with the latest comfort technology. THE ROGER sneaker fuses all-day comfort with the same DNA found at the core of On's latest running products. I'm very excited to see where we can take this franchise with a strong partner like Roger.
What technical achievement/design innovation are you guys most proud of?
TB: Our CloudTec® technology is an innovative feature that still separates On from the crowd. Found on the sole of each On shoe, these hollow pods - or clouds - create soft landings and firm push-offs in a very responsive package.
DA: The outsole technology, CloudTec®, is really what sets us apart from competitors and creates On's signature feeling: soft landings and firm push-offs. This approach combines the benefits of a cushioned training shoe with that of a racing flat, all made possible by the hollow pods on the soles of our shoes we call "Clouds". These Clouds compress to cushion landings and lock to form a solid foundation to propel forward motion. We took our design a step further by adding a custom Speedboard® to every model — a hidden plate that supports the foot's natural rolling motion and transfers energy from landing to take-off. Our most recent technical achievements take shape in sustainability-driven initiatives, namely Cyclon, the world's first subscription service to ensure circularity in sportswear. This program equips our community with the latest running technology made with fully-recyclable materials, complete with the means to return after-life product for reuse. I'm incredibly proud of the milestones On has achieved in the drive towards sustainable solutions and look forward to taking humble strides forward as we navigate the complicated nature of pursuing sustainability while providing consumer goods.
By creating the world's lightest running shoe, with cushion and return, it would seem that you have created the perfect shoe. So what's next?
TB: The beautiful thing about design is that there's no such thing as perfect. As a designer you should stop working immediately and look for another job if you think that you have reached "perfect". There's always improvements to be made and the best moment as a team is the one in which you can not only surprise your clients but even yourselves. So the next big thing is the next big shoe!
DA: Cyclon is one of On's most experimental approaches to bringing innovation closer to our consumer's everyday needs. We hope the launch of the Cyclon shoe in the latter half of next year will not only serve as a flagship product for innovation in sportswear design and circularity but a leveling of the limits restricting brands and consumers alike to create new models and challenge current business trajectories. I'm looking forward to discovering what we can achieve as we continue to grow into a truly global company with a worldwide community.
Last year you guys built the On Mountain house, a sustainable shelter for hikers in the Swiss Alps. Tell us about the project. How did the idea for that come about? How long of a hike is it to the house?
TB: The Mountain Hut tells On's origin story and provides the perfect opportunity to experience our Cloudventure trail shoes in their natural habitat. The hike to the Mountain Hut from the bottom of the Engadin Valley takes approximately two hours. We initially thought it was a fairly easy hike, but some of our international visitors might disagree. ;)
How many trips did it take to build? How long did the project take from start to finish and how many people were involved? Were all the materials carried? Helicoptered?
TB: We did a test assembly of the Mountain Hut in the valley and preassembled the biggest pieces - the walls and roof - which were helicoptered to the site. Smaller elements were hiked in. Collectively, we've easily taken over 100 trips to the Mountain Hut. One team member, who counted, did it over 20 times.
How does the design of the Mountain House reflect On's design style?
TB: The On Mountain Hut reflects how we design our footwear: minimal and functional with graphic qualities. The setting of the Mountain Hut is absolutely breathtaking (quite literally from the altitude) and we aim to harness that wonder in our design.
What shoe was worn and necessary for the trip?
TB: The Cloudventure or the Cloudrock are the ideal shoes.
Currently, what is your On shoe of choice?
DA: At the moment, the Cloudnova.
TB: Right now, I switch off between the Cloudsurfer, Cloudnova, Cloud Hi Edge and THE ROGER. It's impossible to choose just one.