When it comes to loyalty in basketball, repping your team is something fans pride themselves on year round. Whether during the off season or on the biggest game day of the year, it's clear where allegiances lie.
However beyond apparel, merch sometimes gets benched, riding pine for most of the game. Which is weird because accessories and collectibles are the elements that bring fandom beyond the day-to-day, entering you into this deeply personal unwritten agreement with your favorite team. Clothing you can take off, but the collectibles you decorate your home with are there through the good, the bad, and the ugly. They can console you in defeats, bolster you in victory, and remind you why you chose to be a fan in the first place. Now if you ever met a pair of branded socks or boxer briefs, heck even a foam finger or bobblehead that unlocks these emotions, hang on for dear life. But for the rest of us, having pieces that you can interact with, that add to your living space in a warm and inviting way while keeping you on speaking terms with your roommates (R.I.P. 3 ft by 5 ft neon and life size cardboard cut out collection) might mean stepping out of bounds when the ref ain't looking.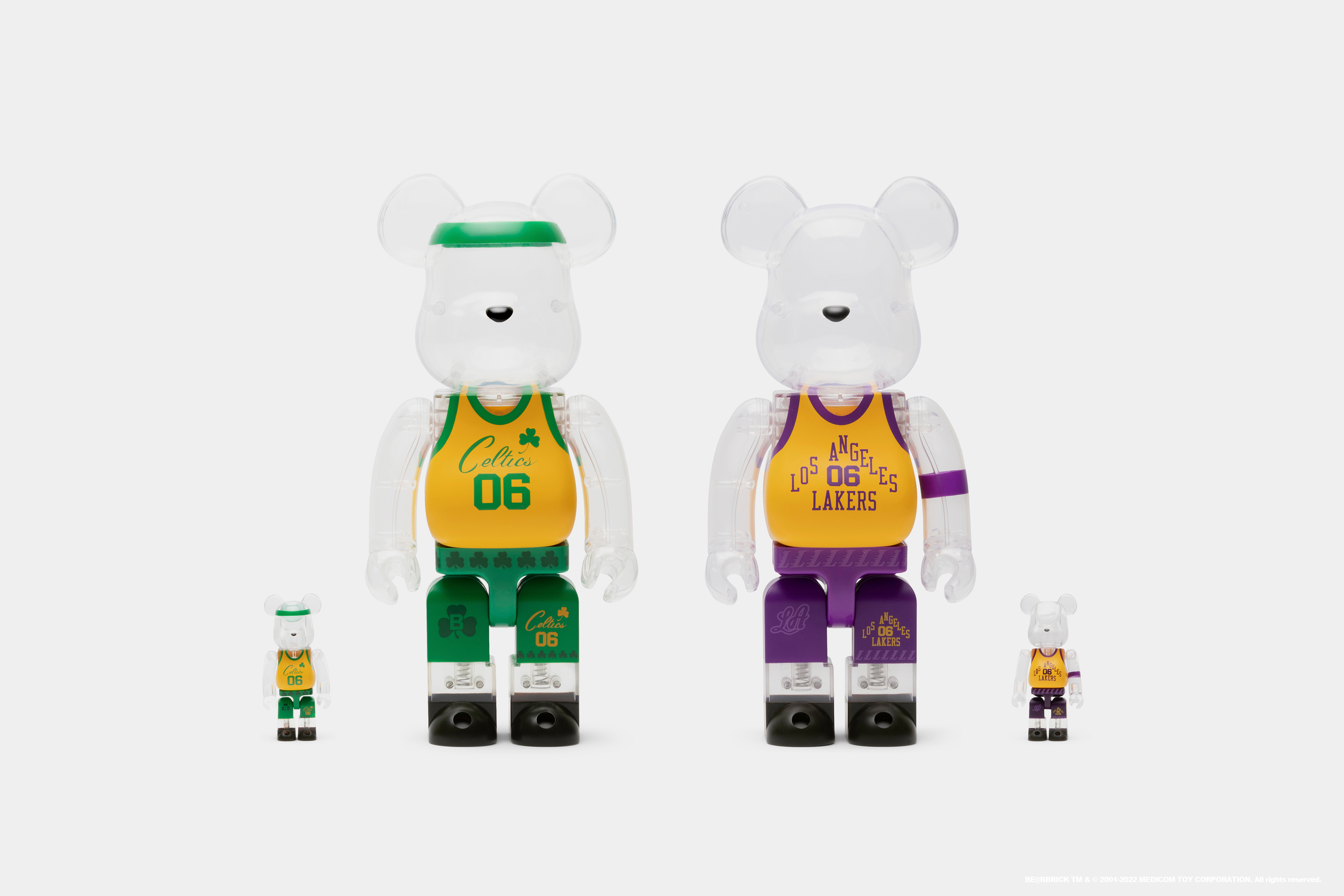 Single handedly keeping the shelving industry in business since 2001, MEDICOM TOY's BE@RBRICK is what digital currency wishes it was but can never be. Physical art. And no I'm not bitter about my portfolio so don't ask. At its core they are molded humanoid bear figures that just so happen to be perfectly suited for collaborations. 3-D billboards artistically displaying the subject at hand in a manner so satisfying, they have taken the world by storm time and time again. Their true genius, beyond the all over prints and branding however is their clothing customization options. Which got us thinking. What if we dressed up some BE@RBRICKS in our collaborative jerseys and shorts to honor one of sport's most historic rivalries and our deep connection to both cities? You know, in a meta way that will break in like the perfect pair of basketball sneakers.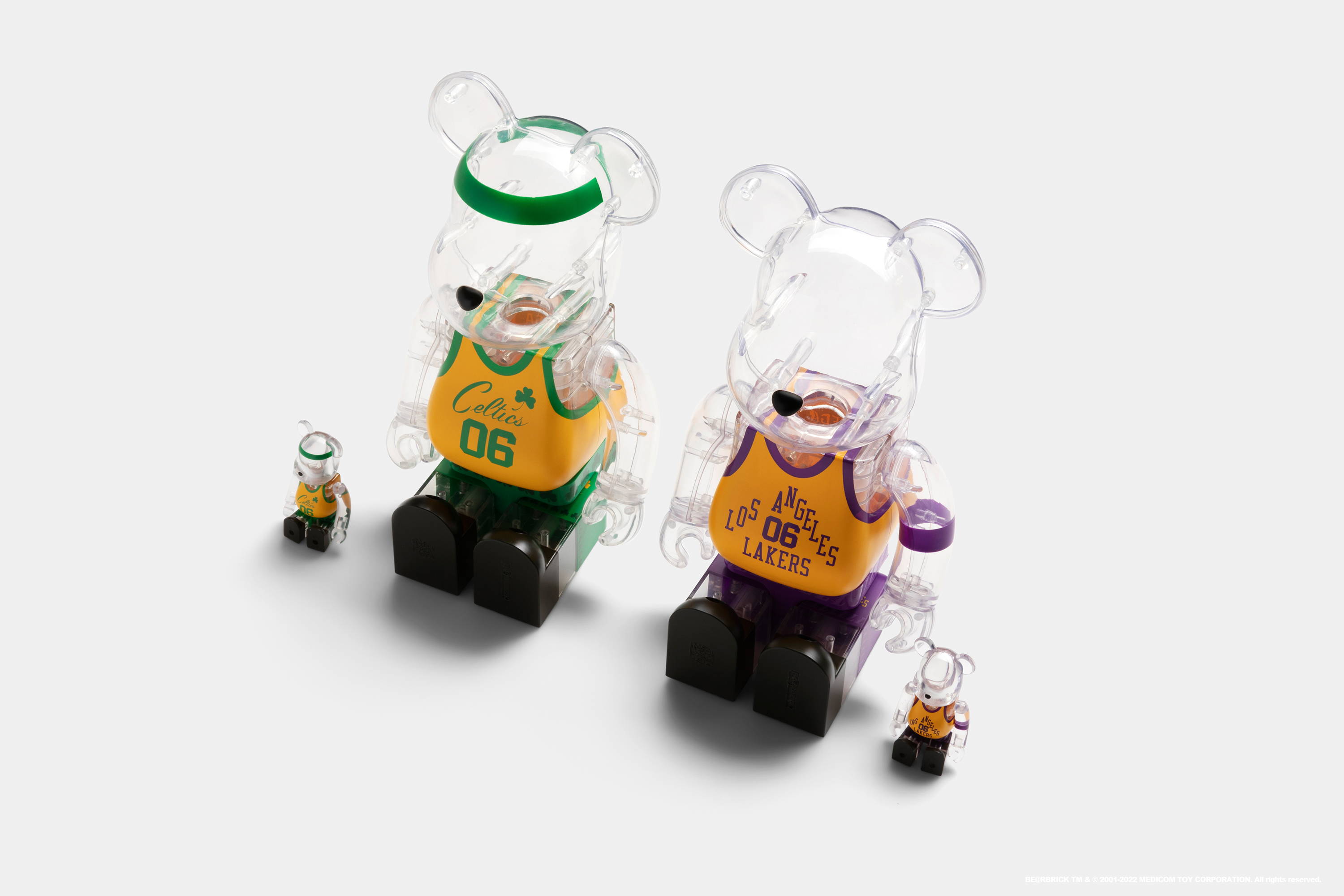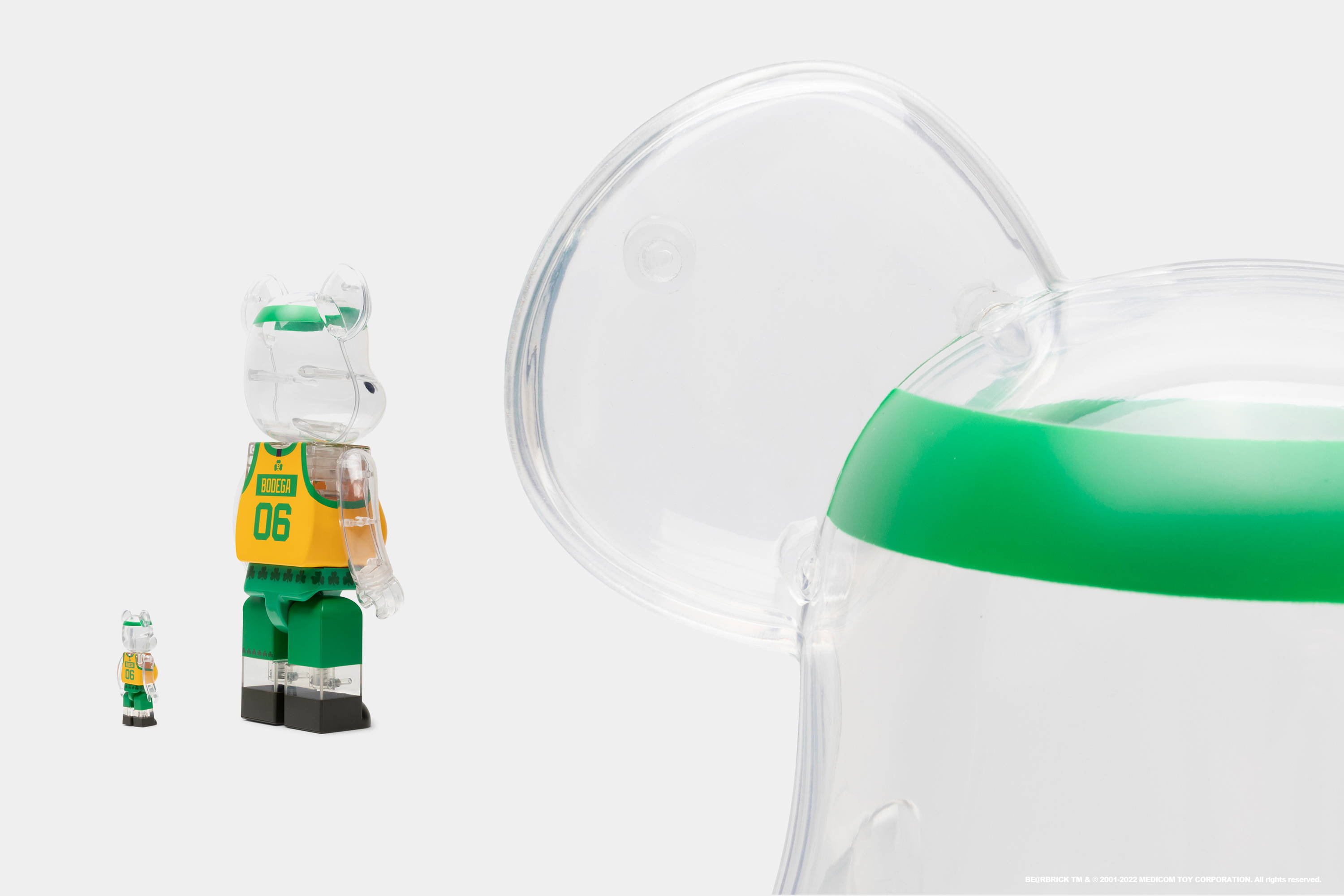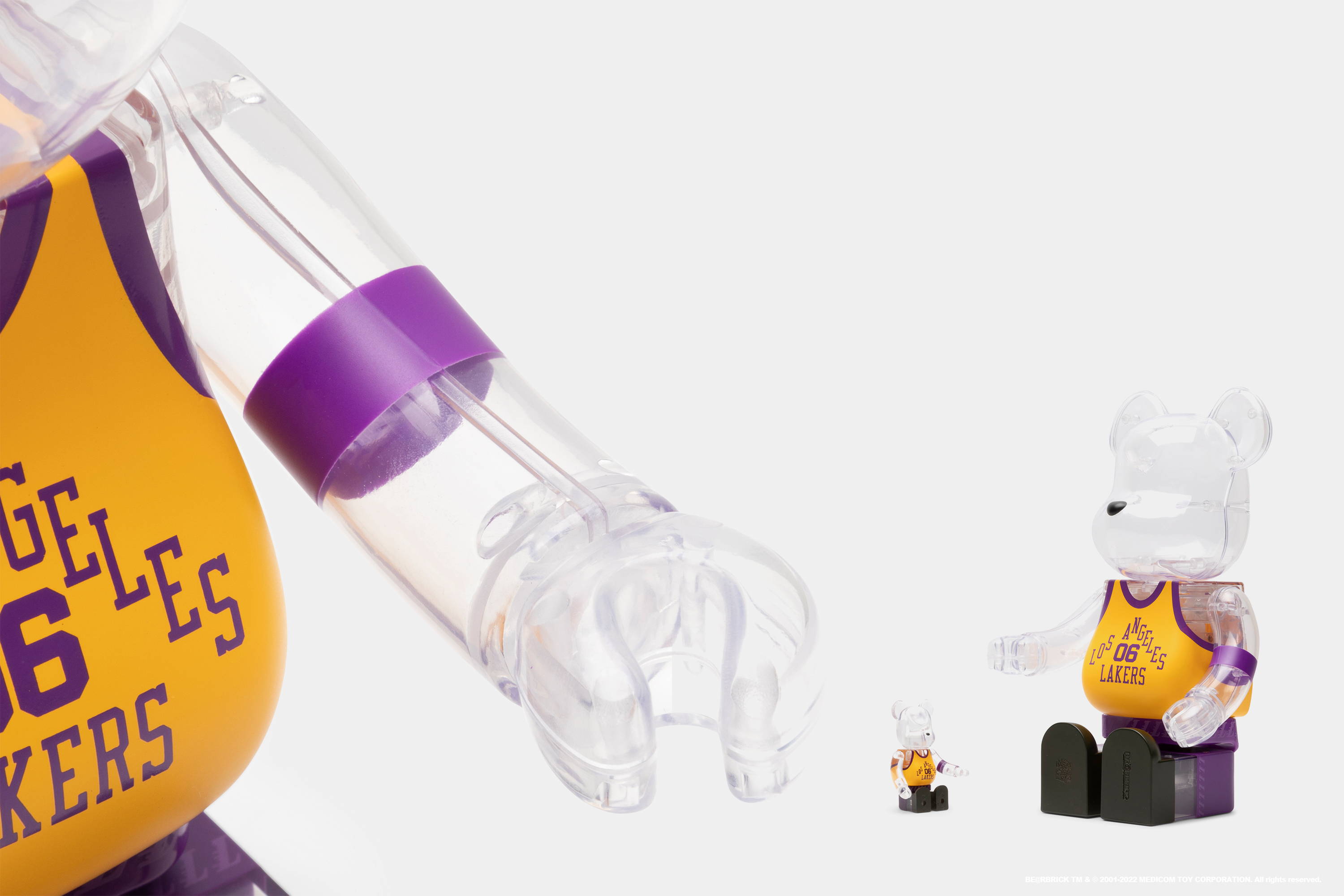 The Bodega x NBA MEDICOM TOY BE@RBRICKS might not be the best free throw or 3-point shooters out there but bear do they look the part. Coming in 100%, 400%, and 1000 % sizes, this capsule makes it easy to instantly upgrade your desk, shelf, or living area into a den of Celtics or Lakers pride, helping you cheer on your team come game day or get you fired up for the next one.
Done in a clear plastic, our BE@RBRICKS pay homage to the franchises that represent what good-natured competition and a "friendly" rivalry in sports should look like. With our collaborative uniforms at center, it turns into a color scheme and logo story because those are the symbols that memories and emotions get tied to. Packed into that shamrock or between the lines of L-A-K-E-R-S, through the instantly recognizable shades of green and purple, its where allegiances are formed, friendships are built, and rivalries created, all in the name of 'world wide respect' for the best dynasties to ever do it.
Or maybe they are just cool toys dressed in your favorite team's gear and that's where it ends.
Either way, display them proudly, as if they're lining up before game time or run some 3-bear drills. And if you're here purely for the tension of the rivalry itself, go for both sets and recreate some all time moments between the two dynasties that helped shape us, our communities, the world of basketball, and beyond.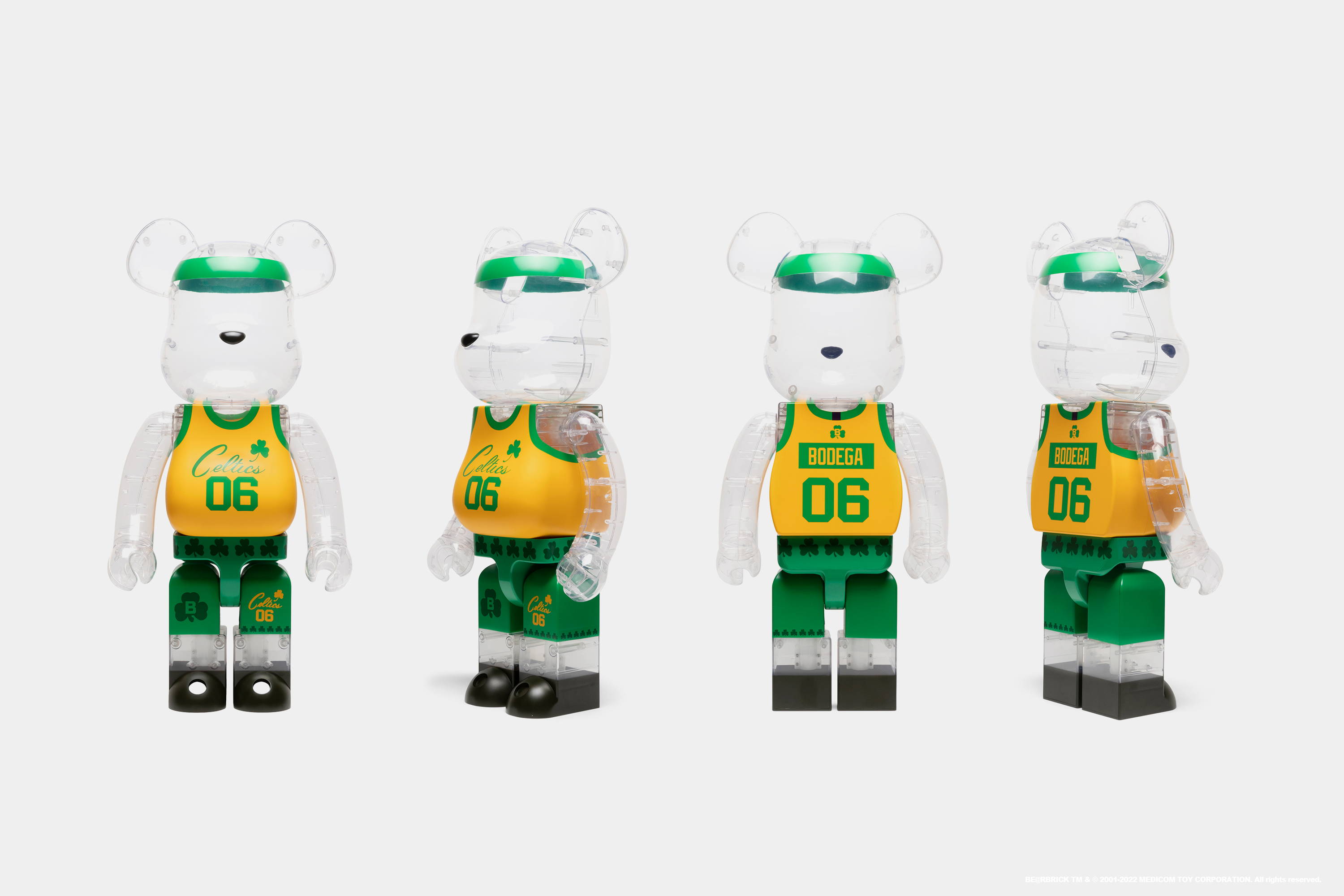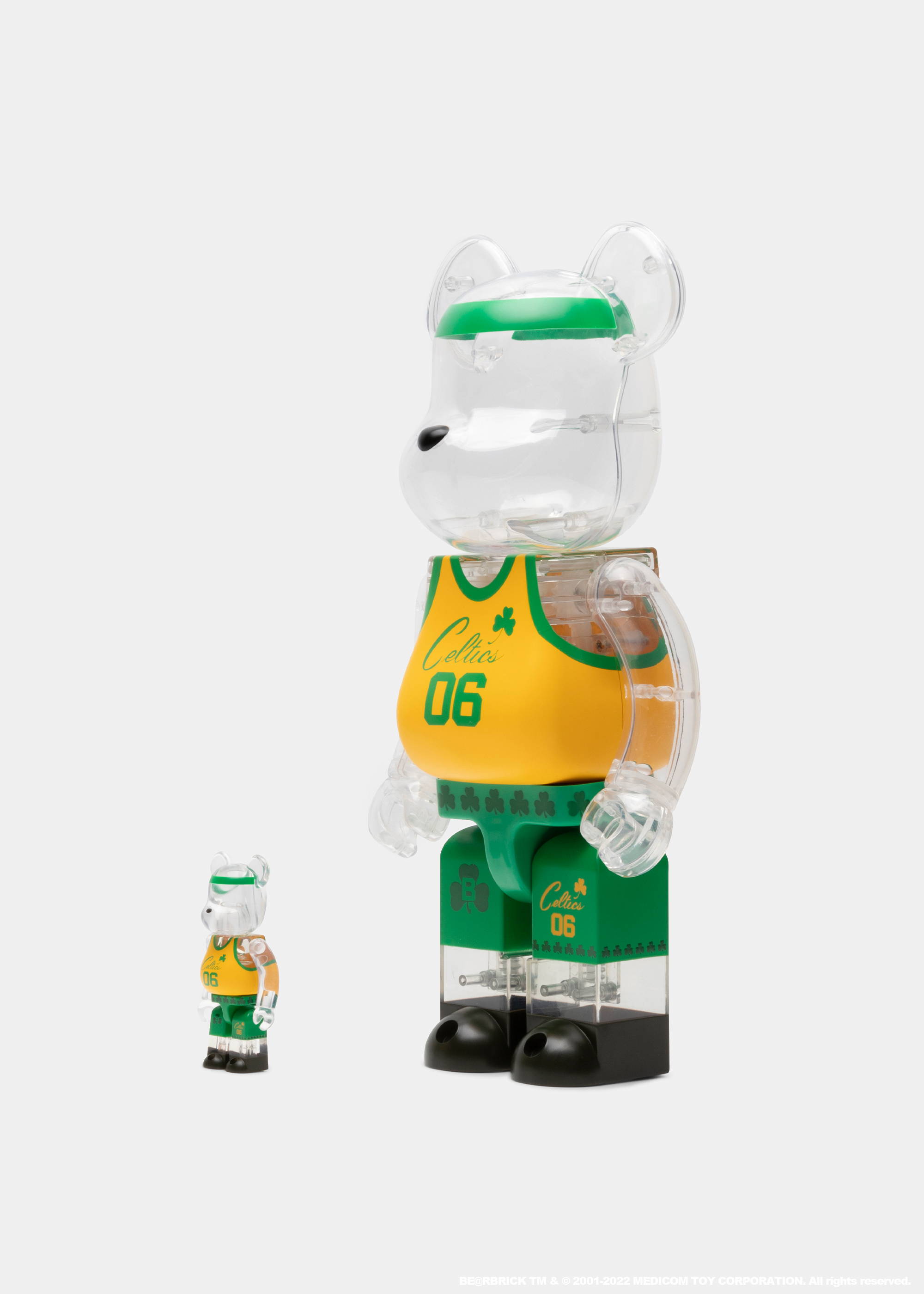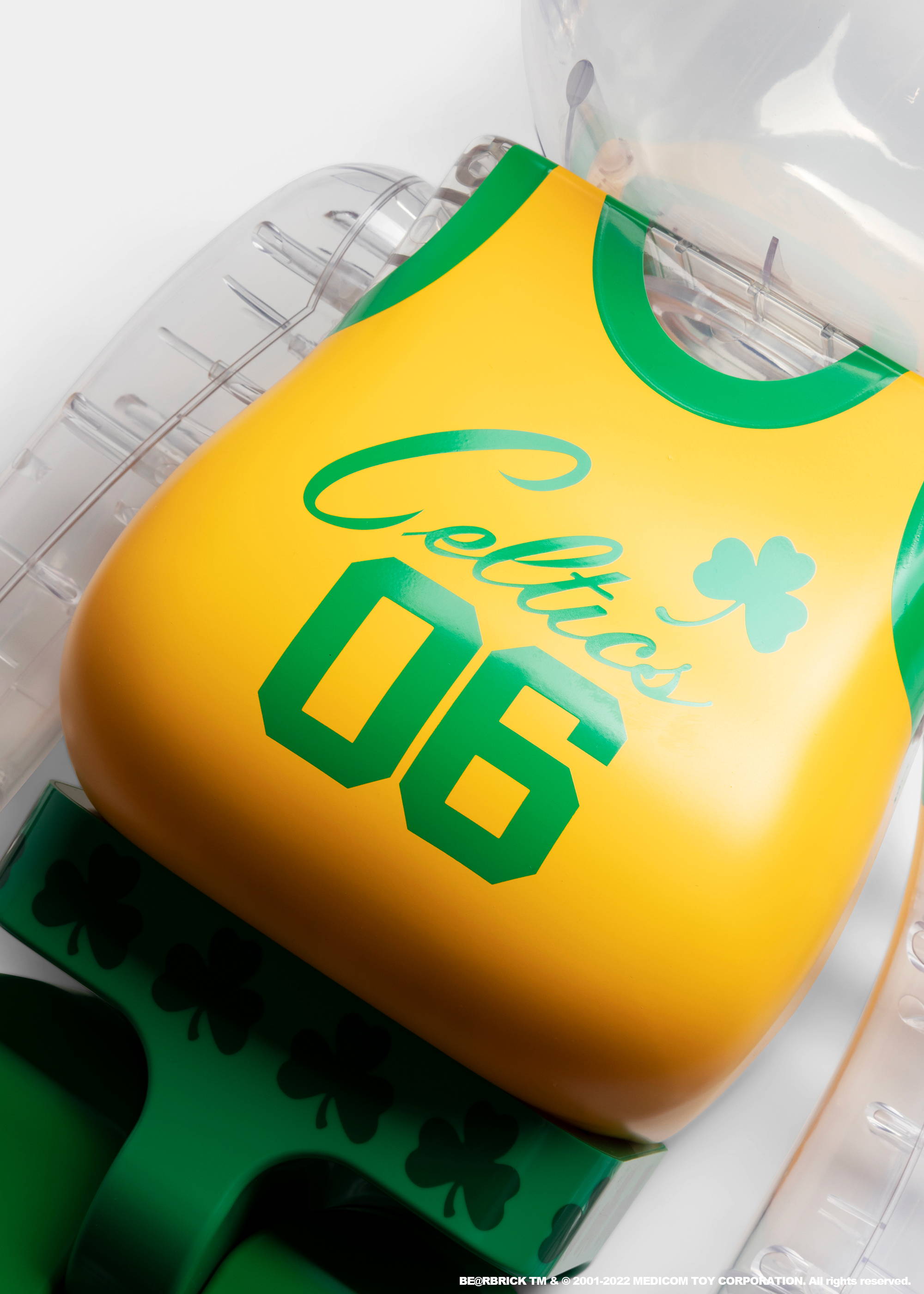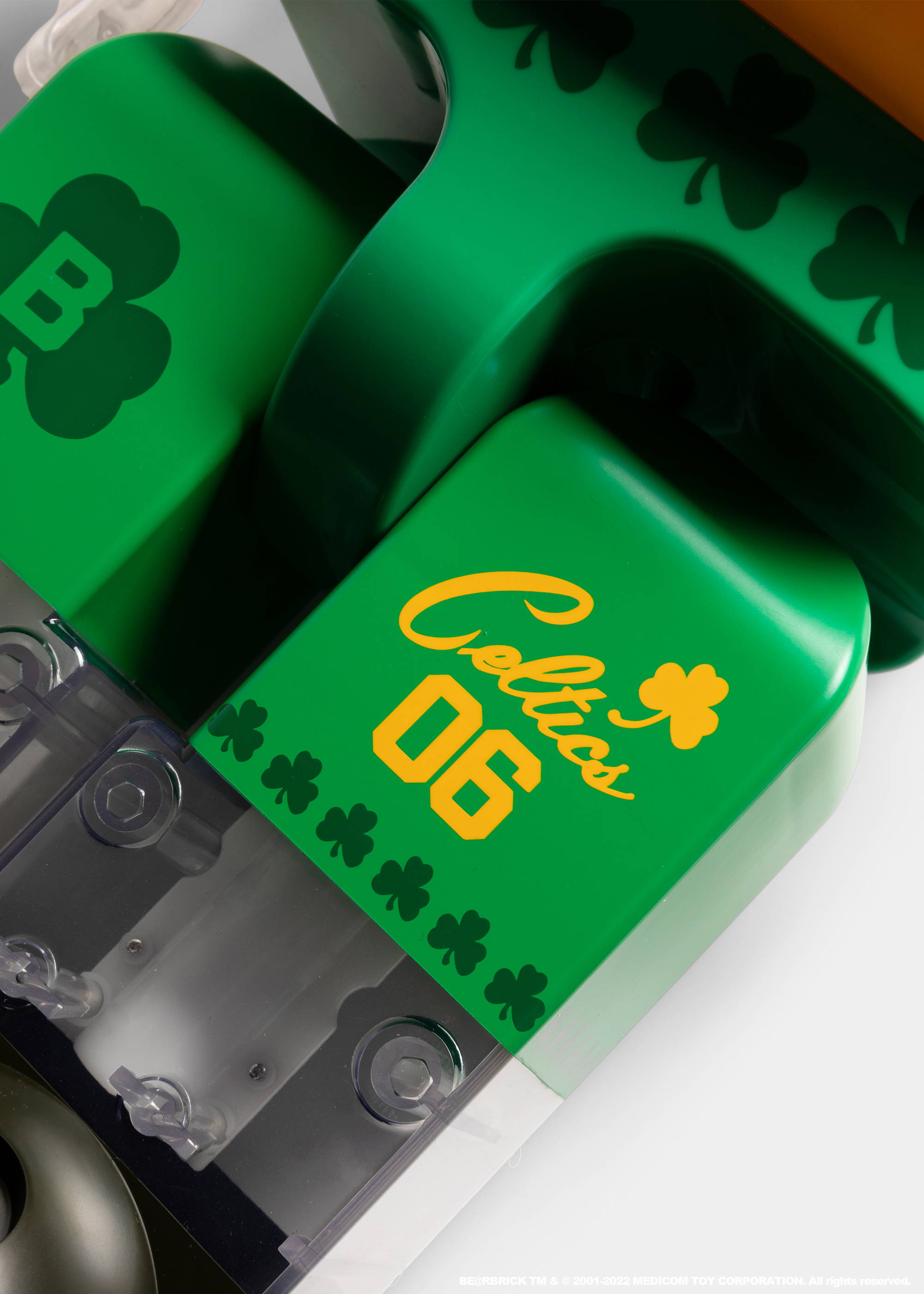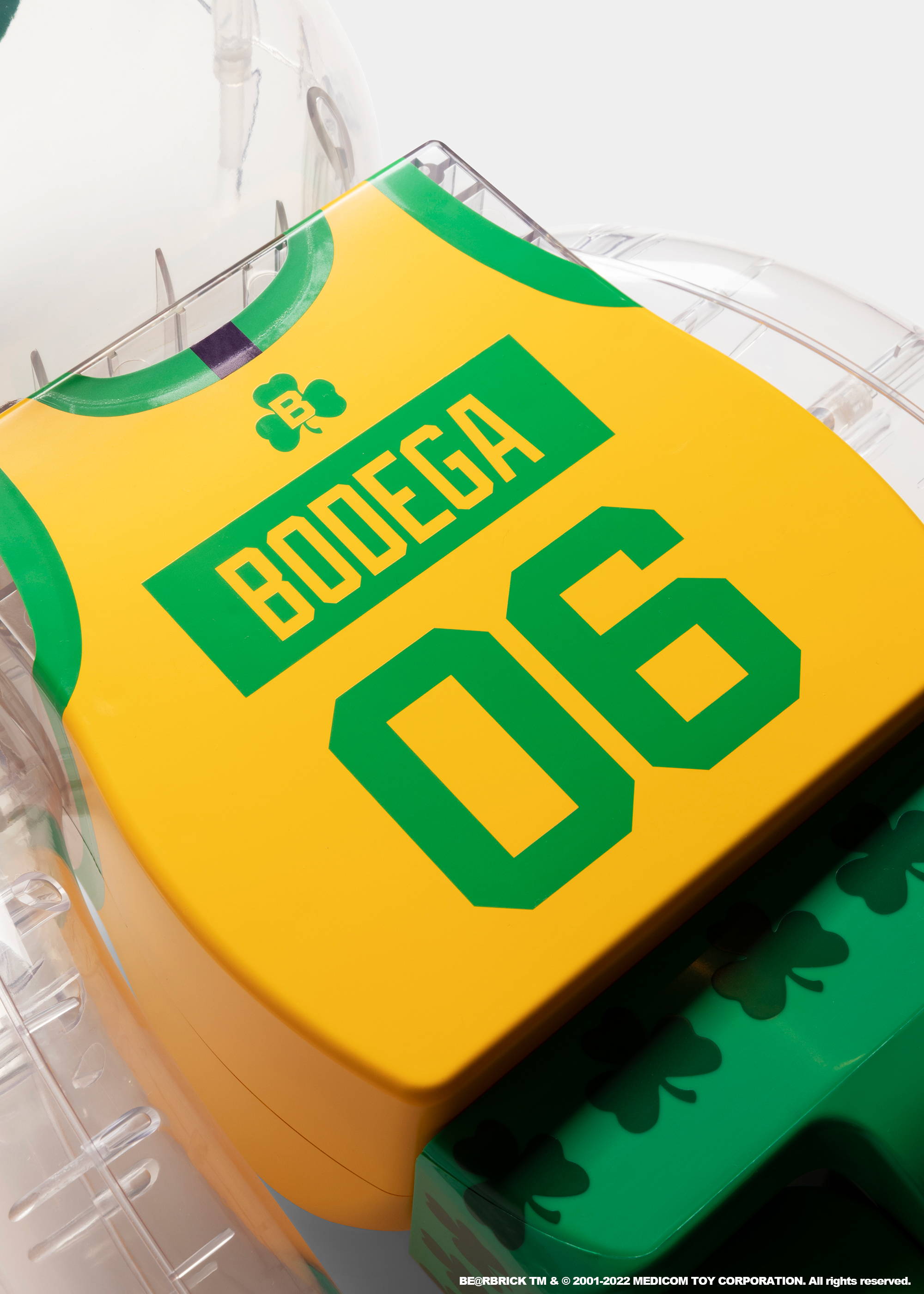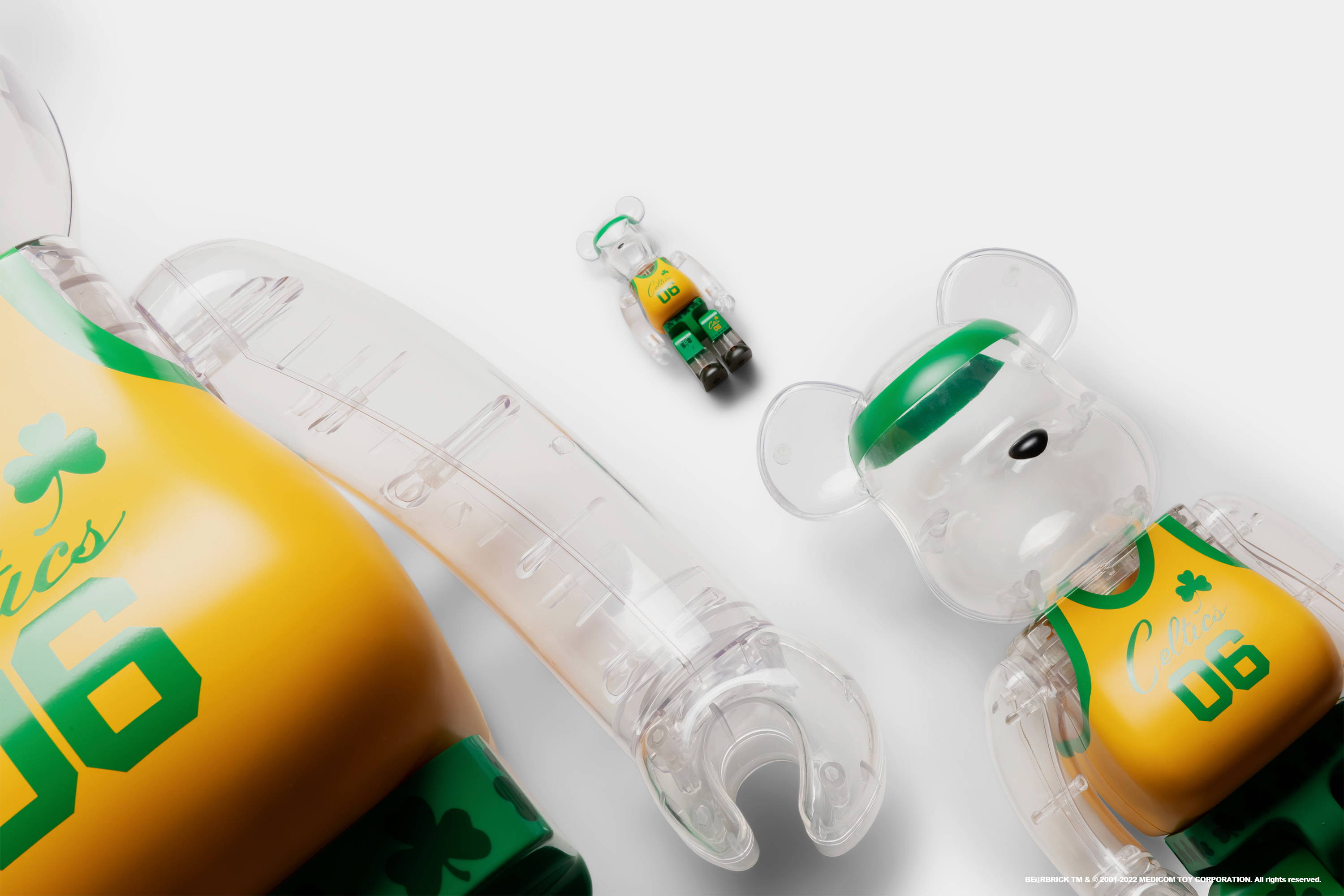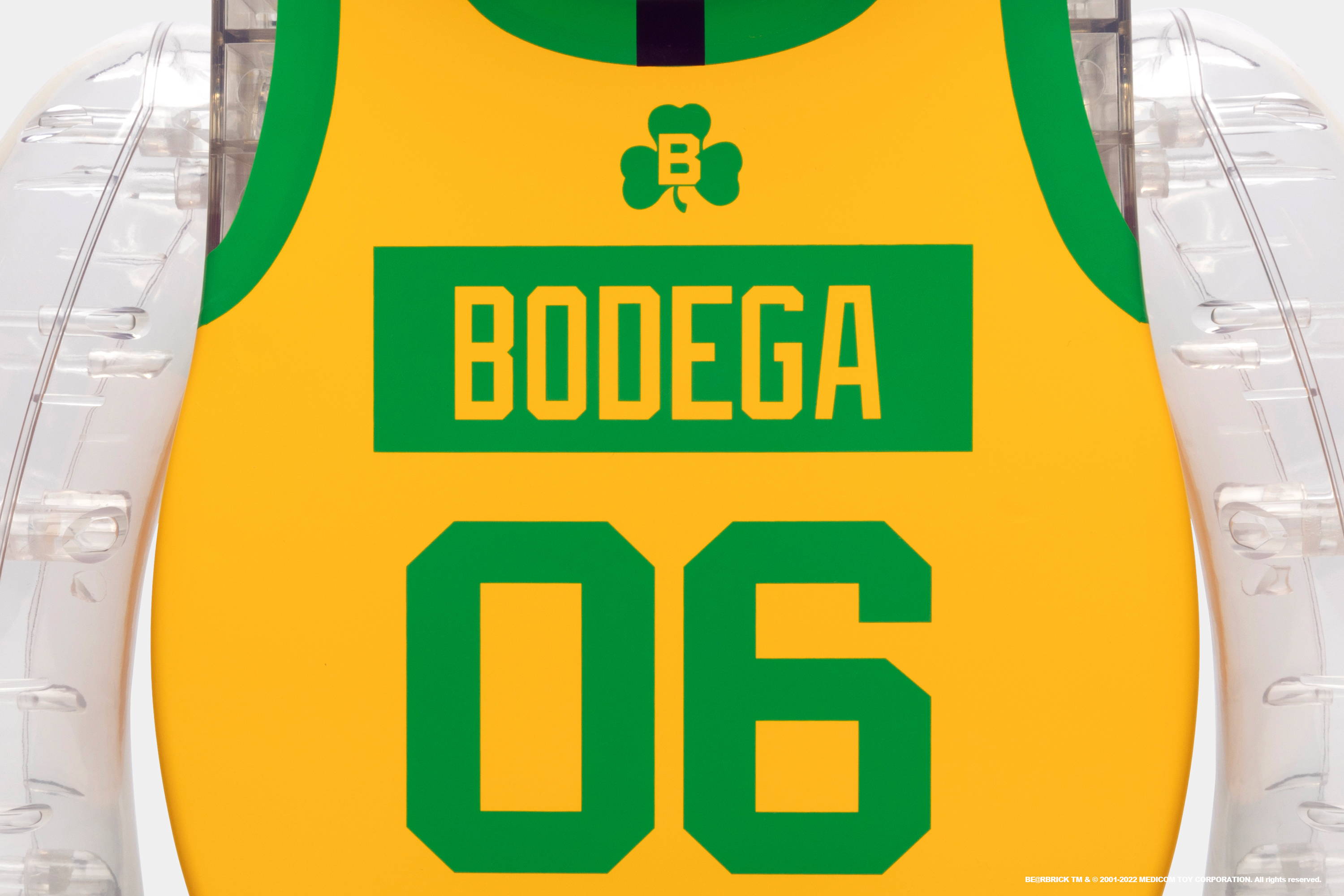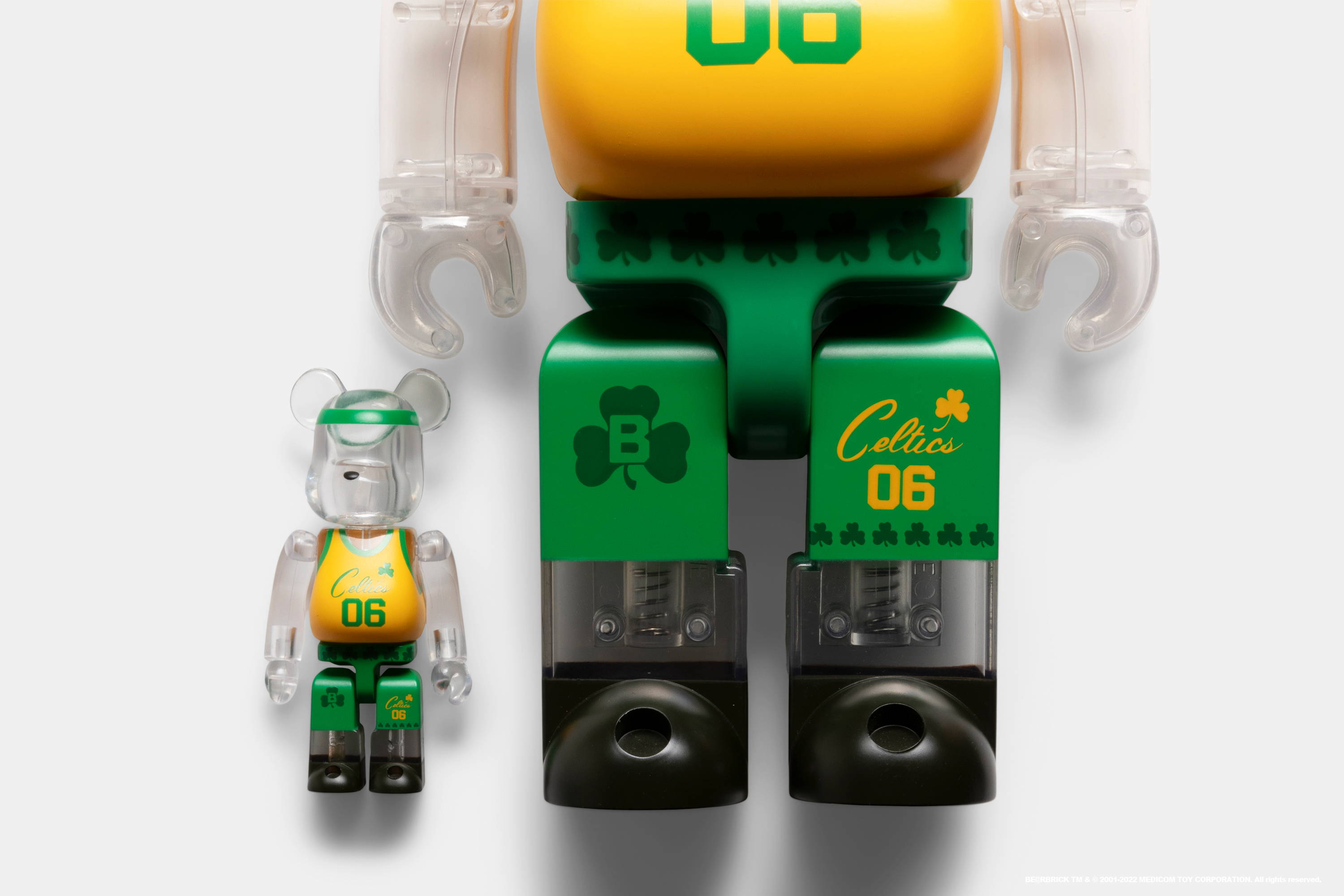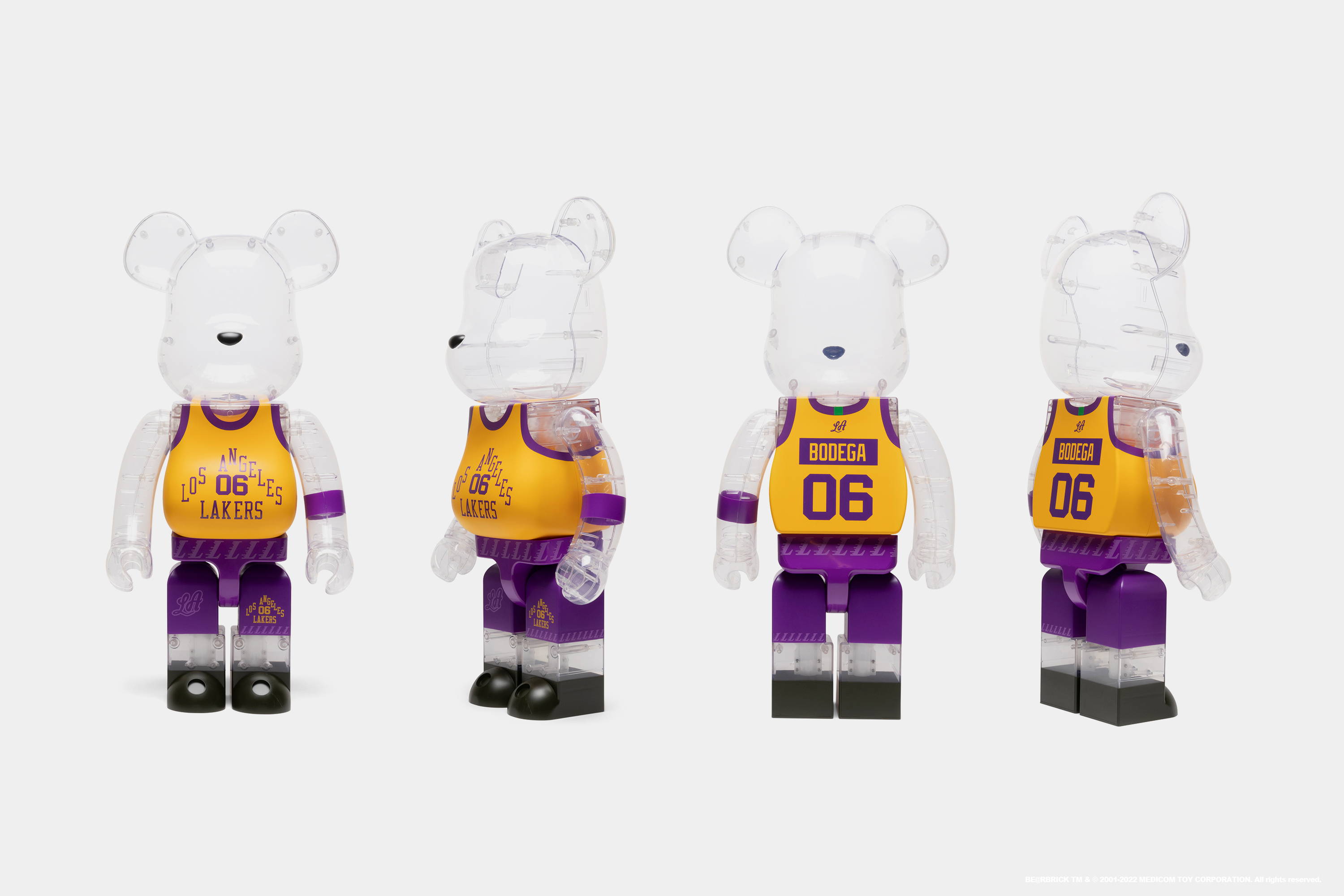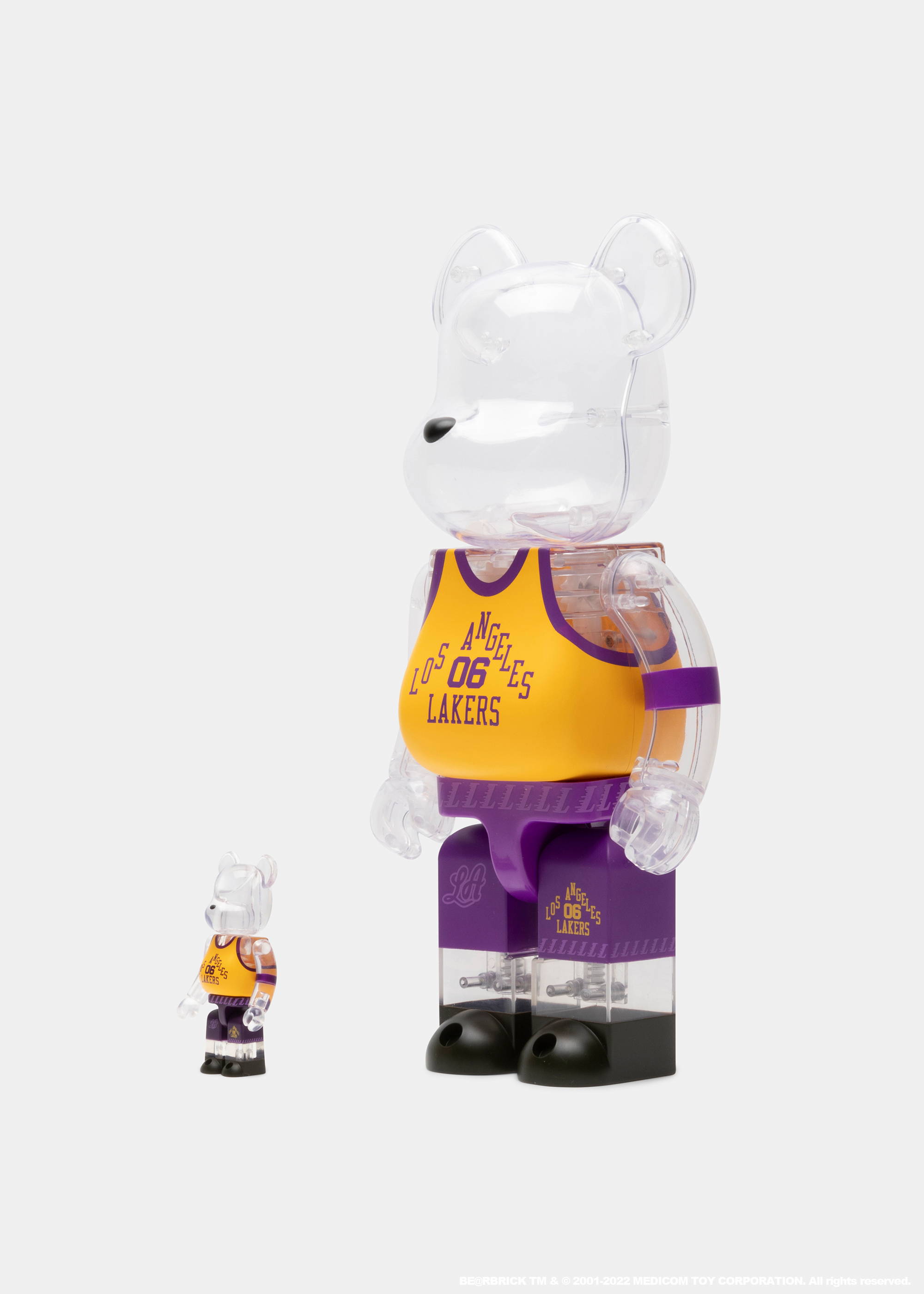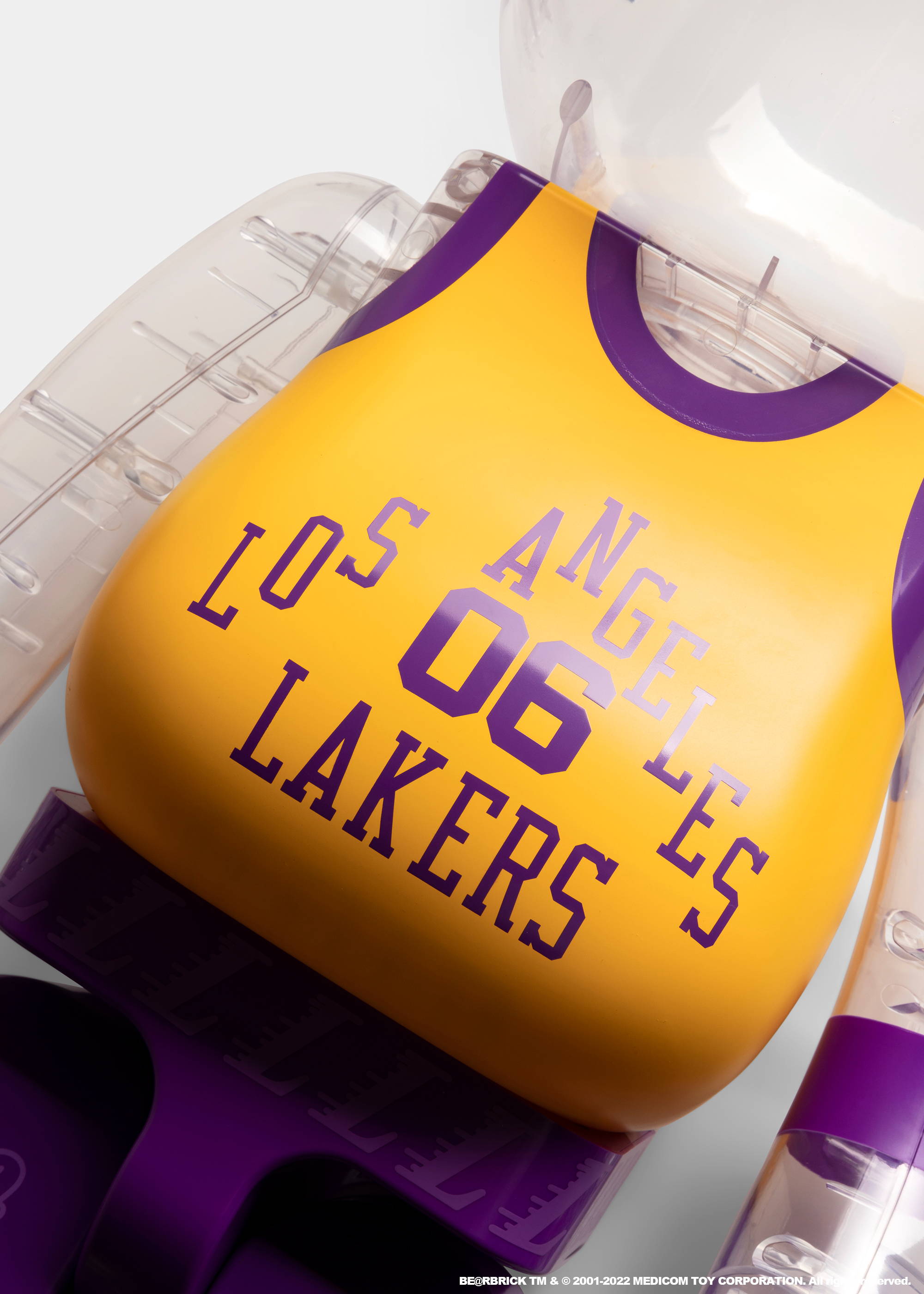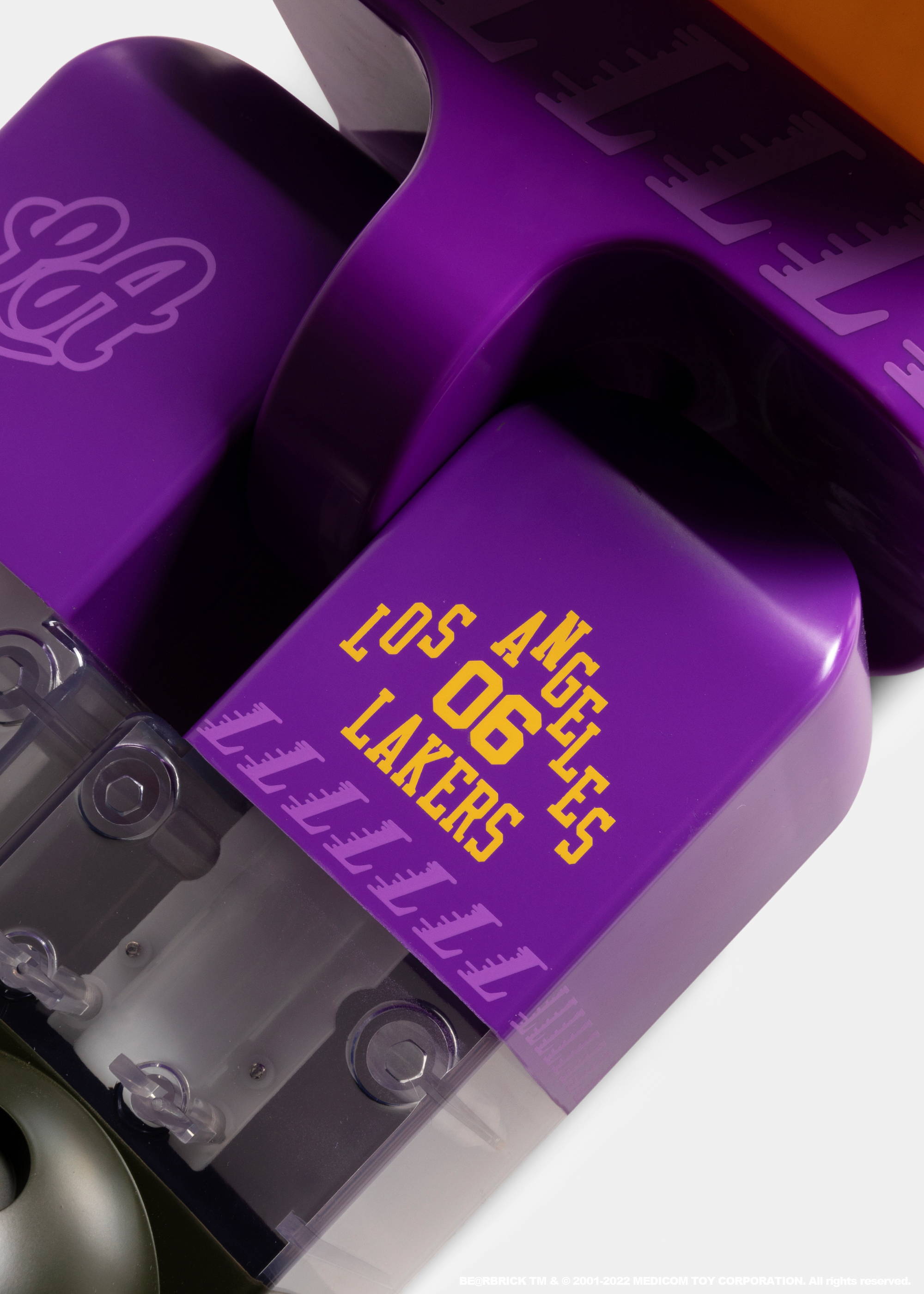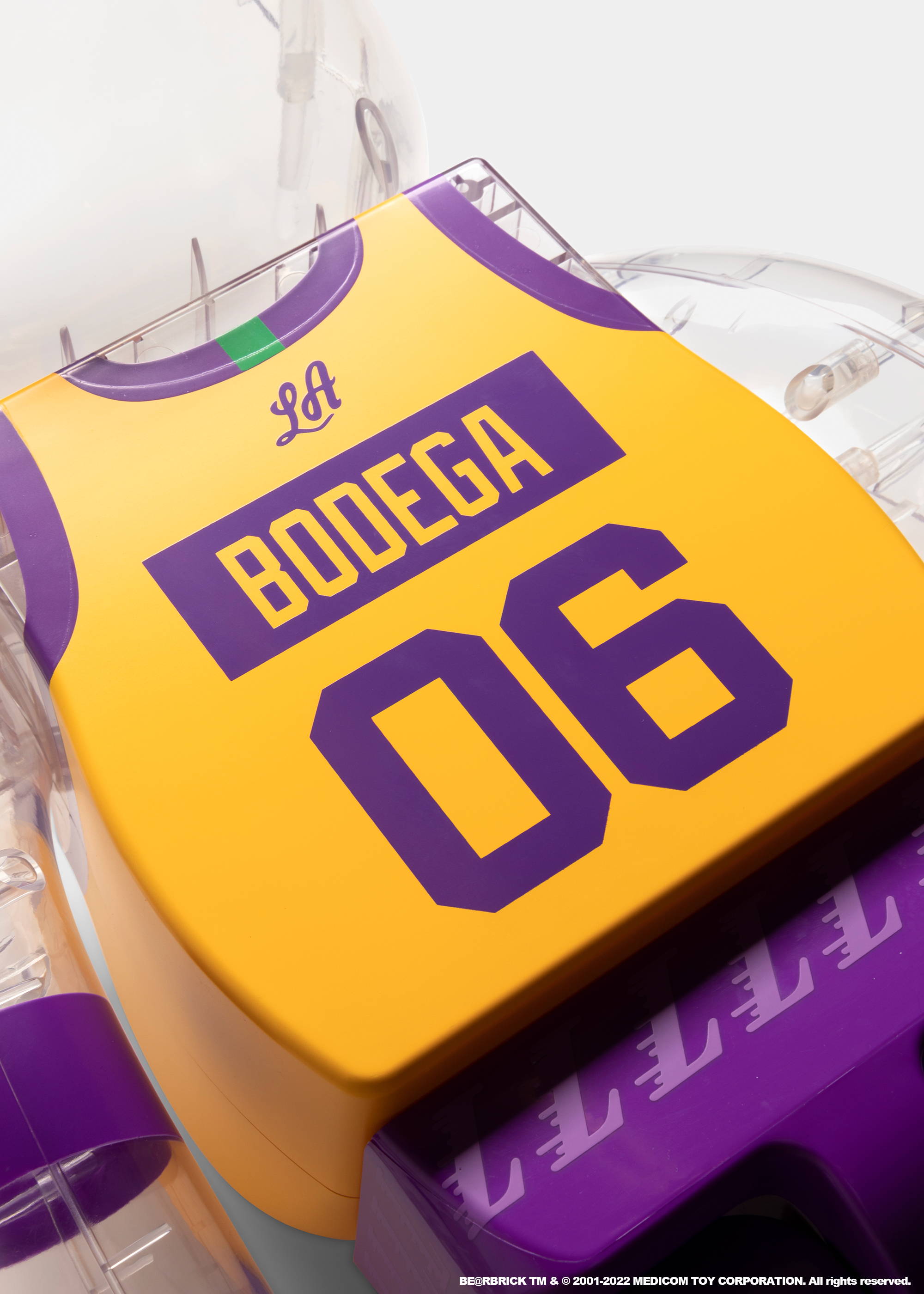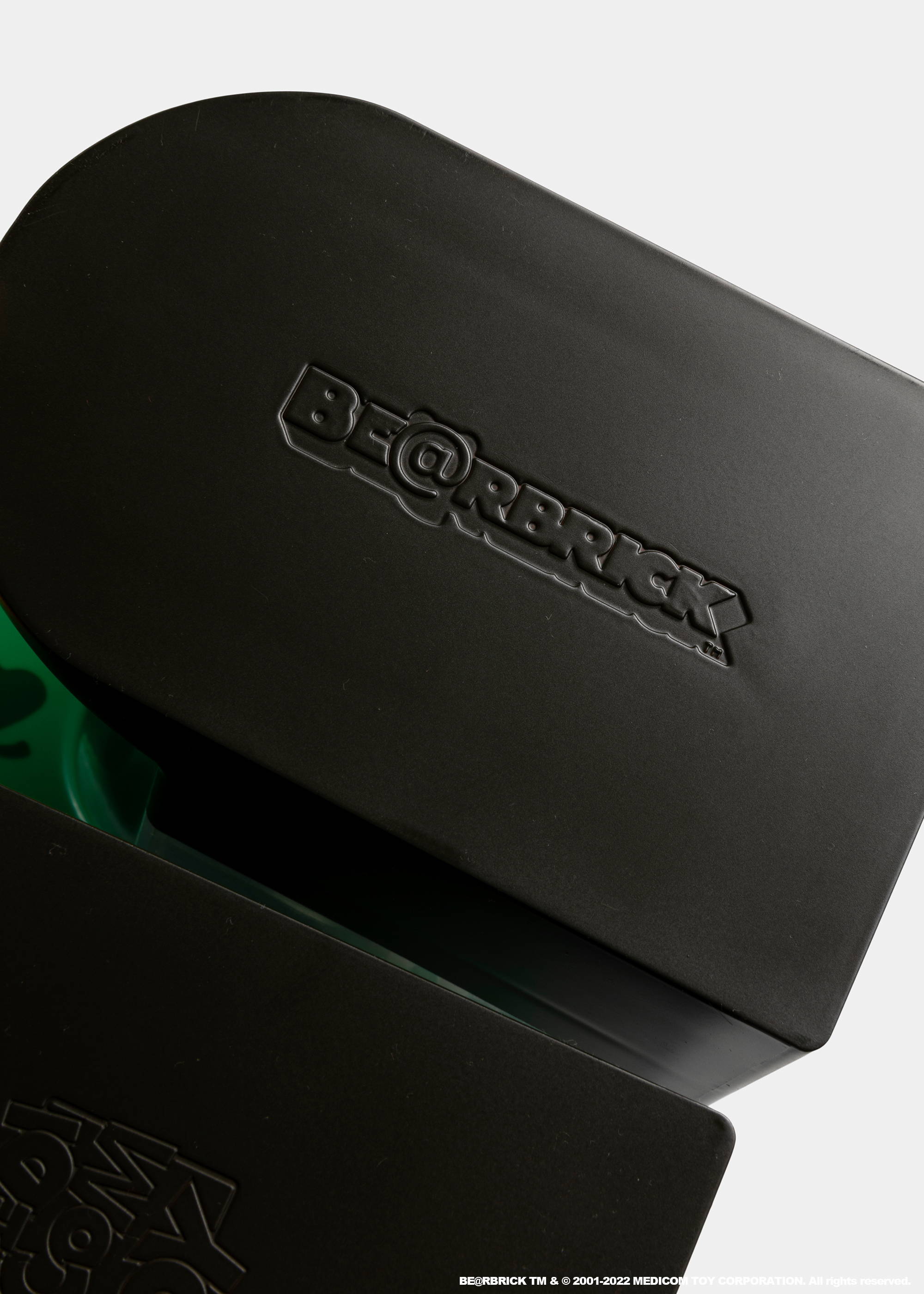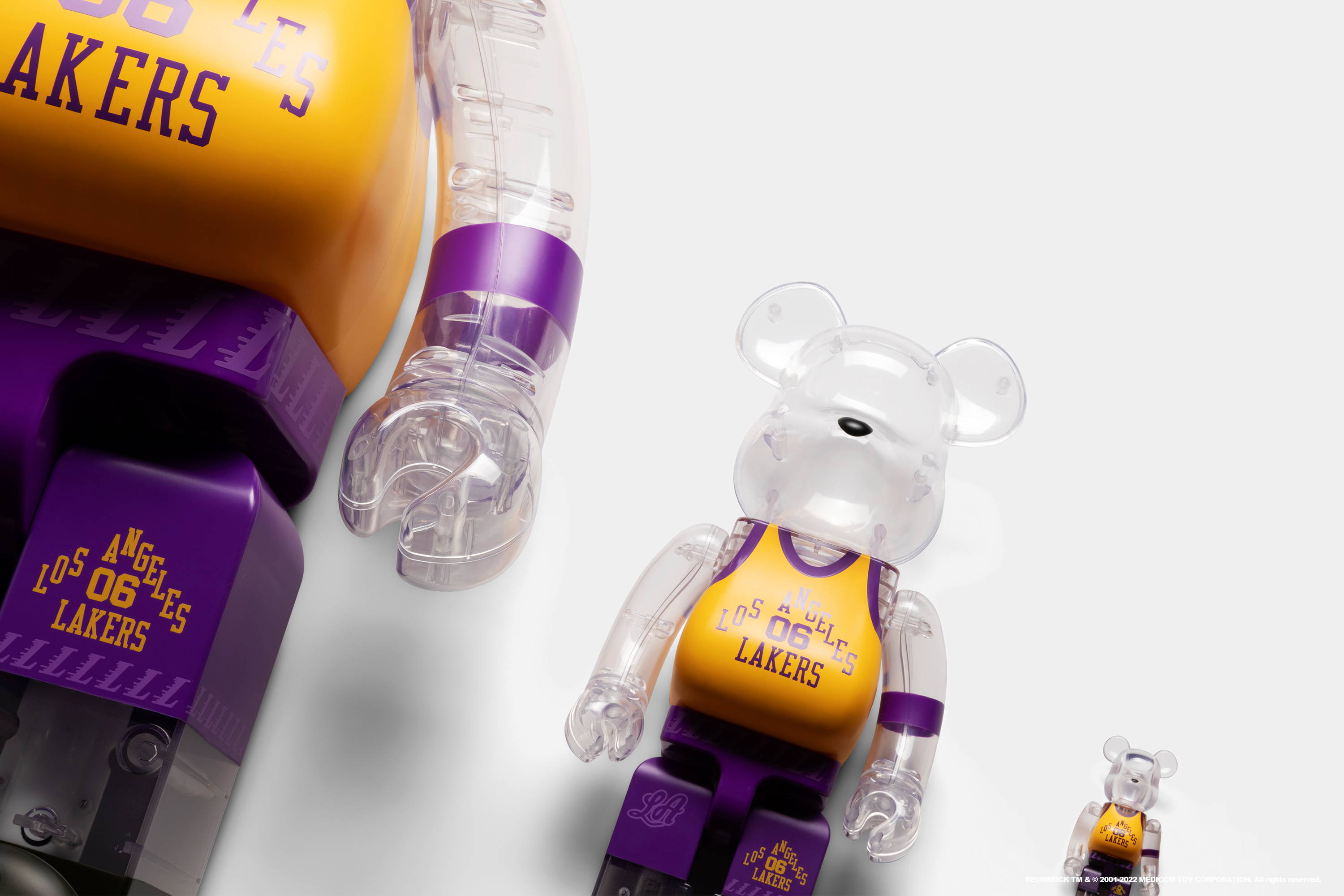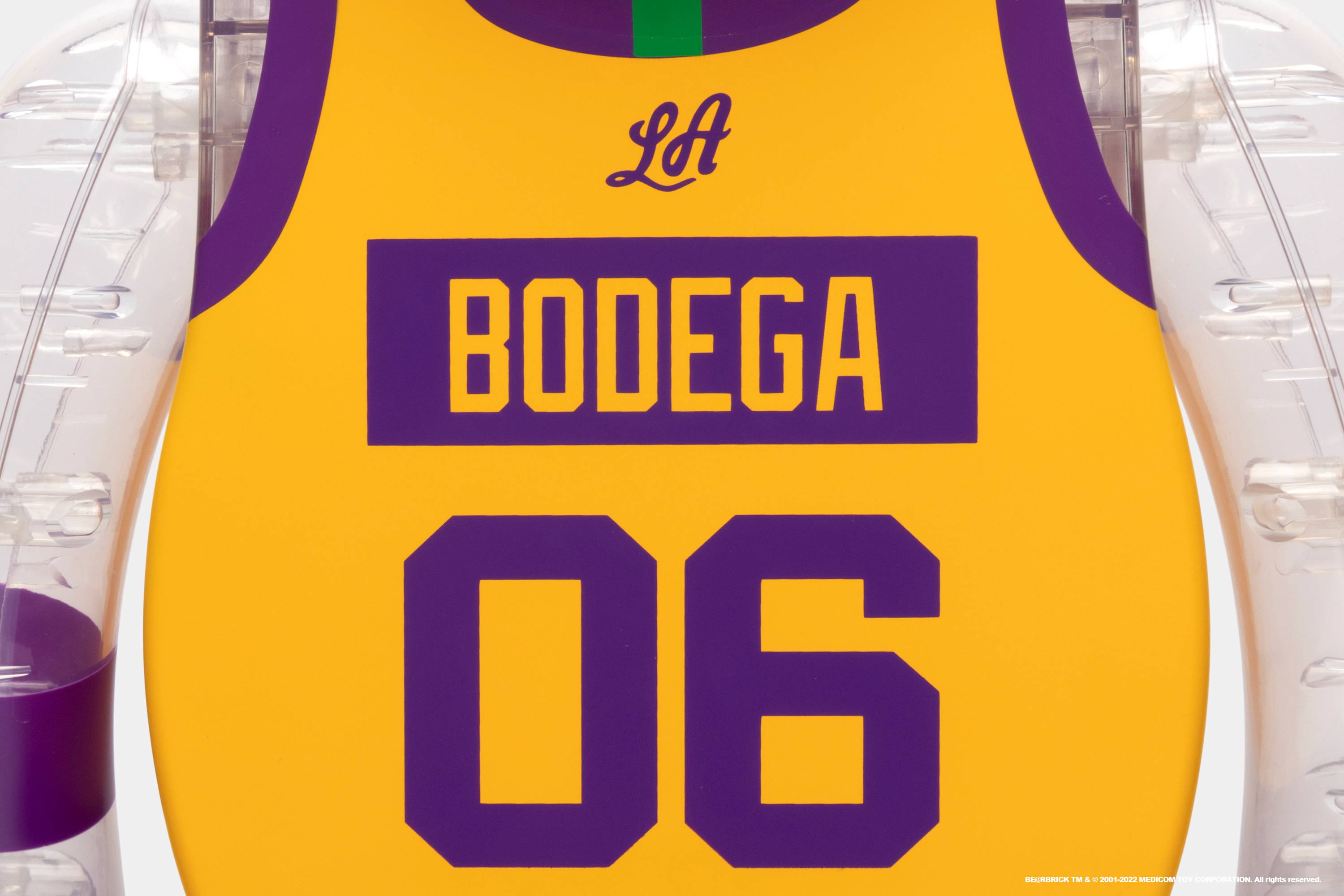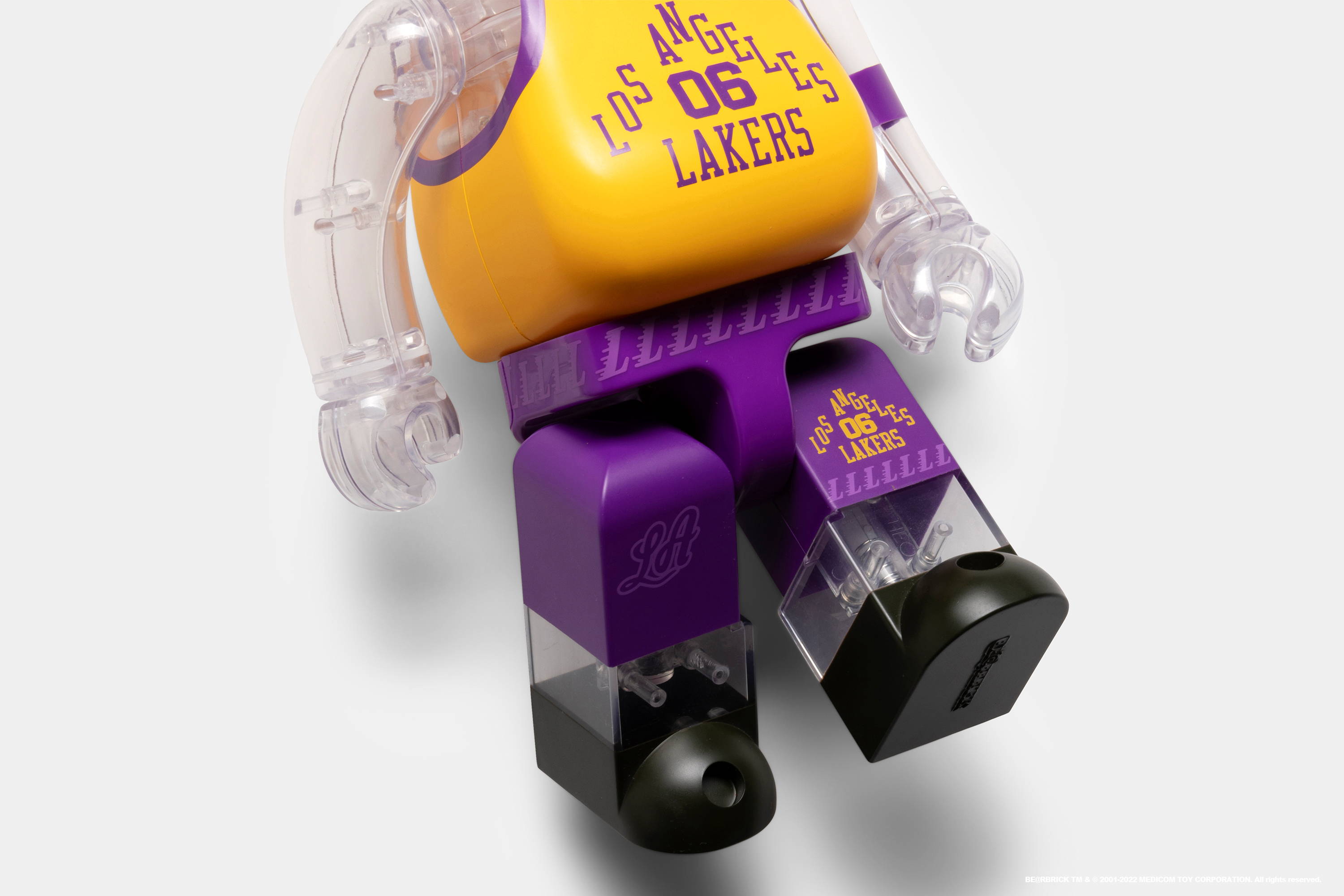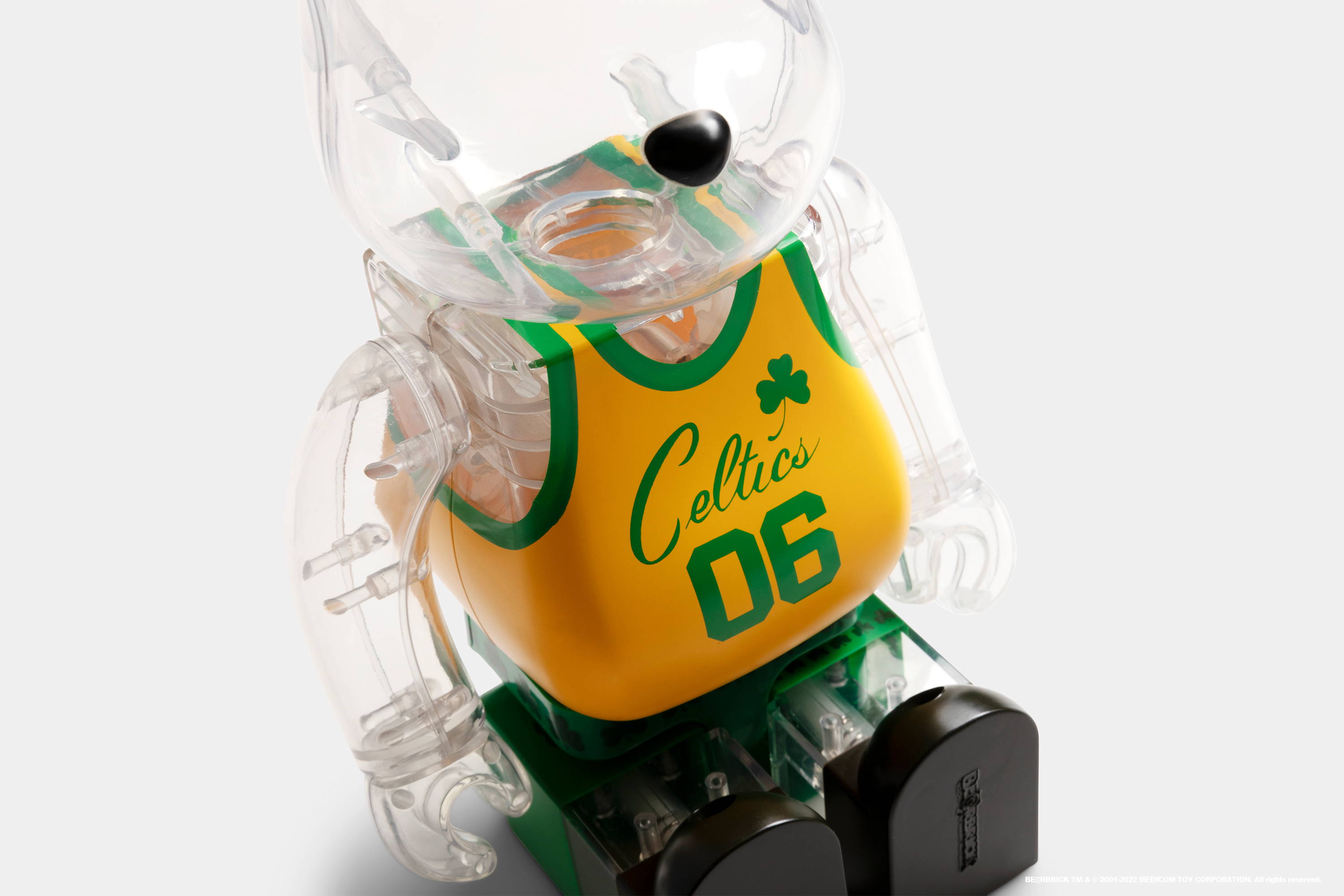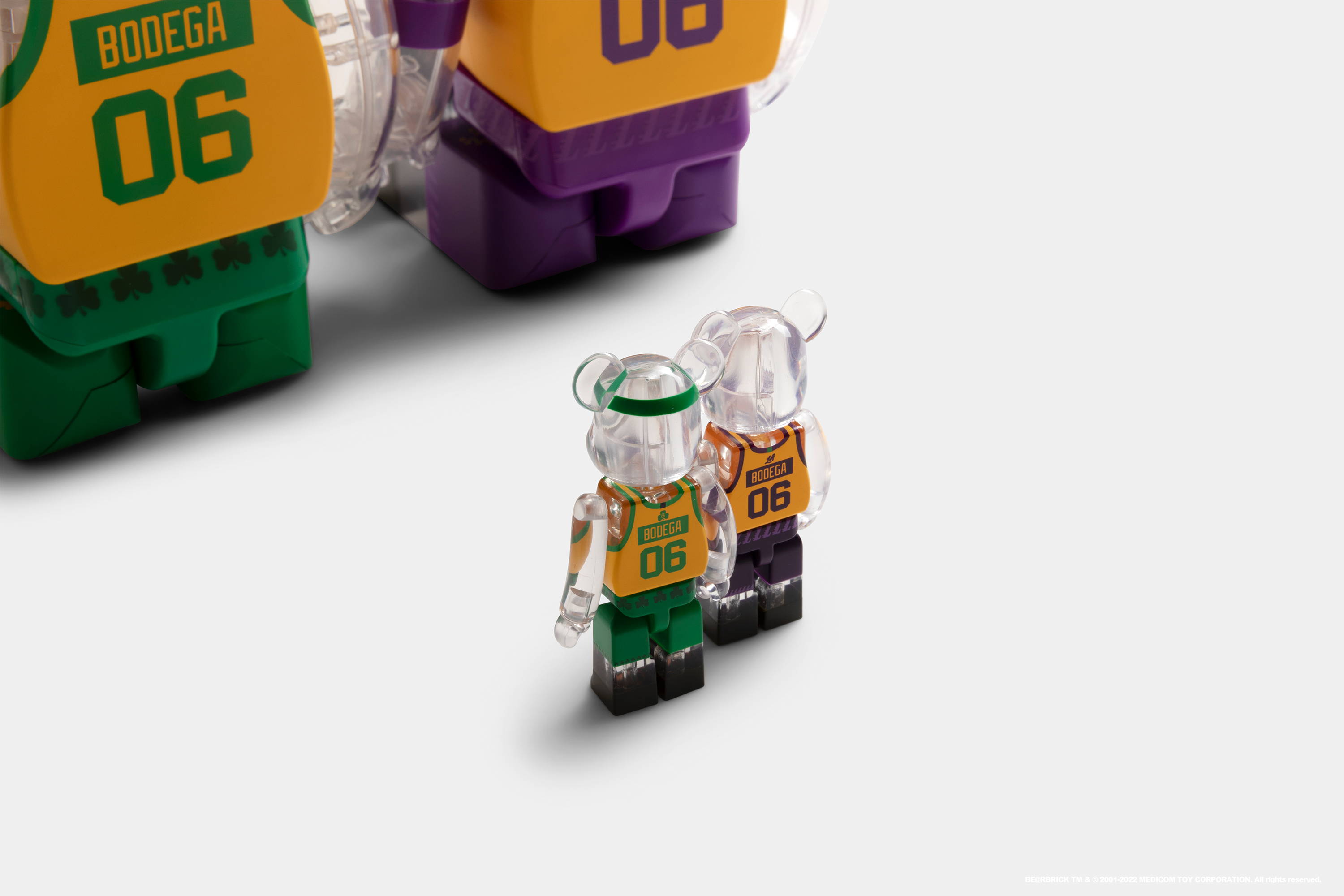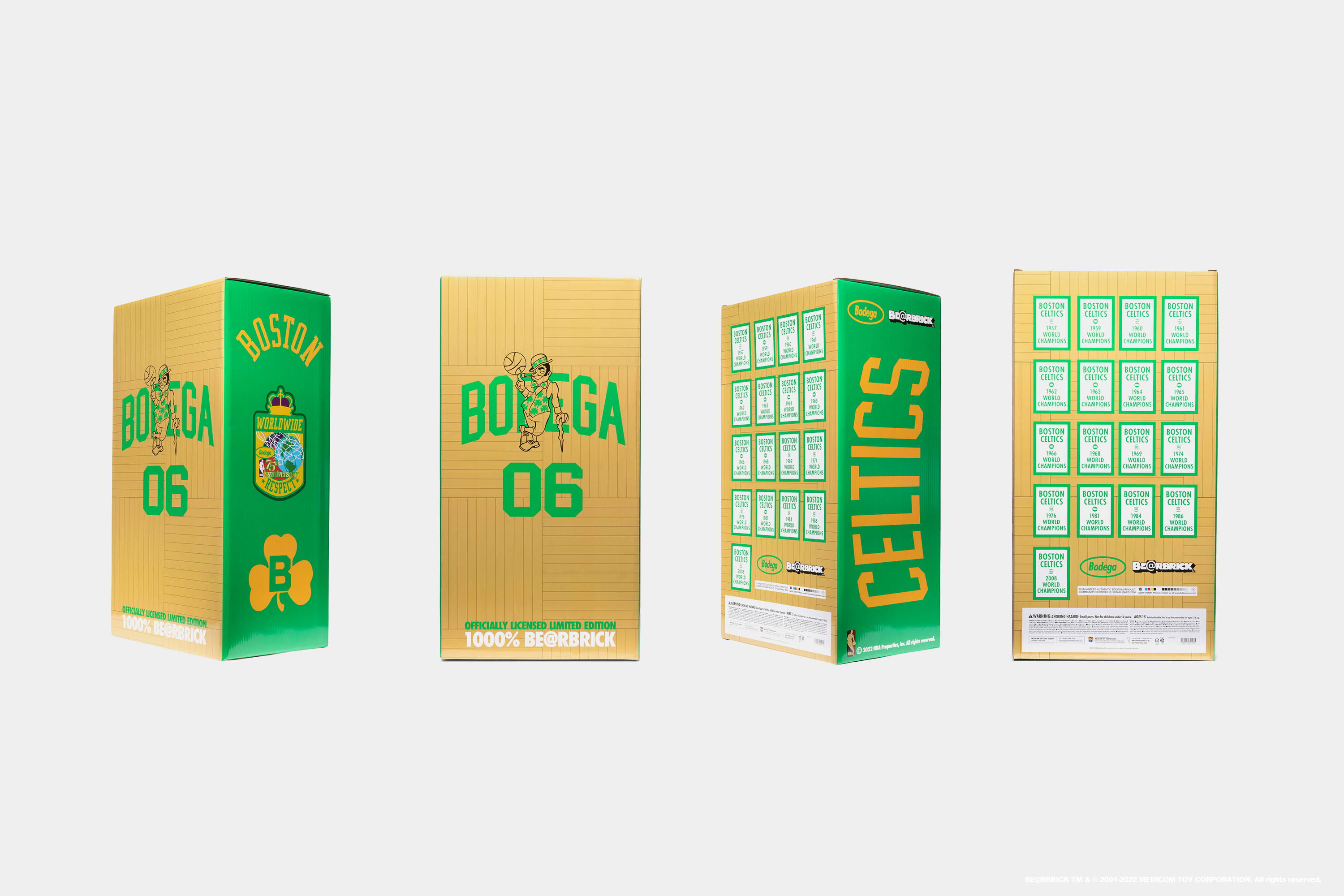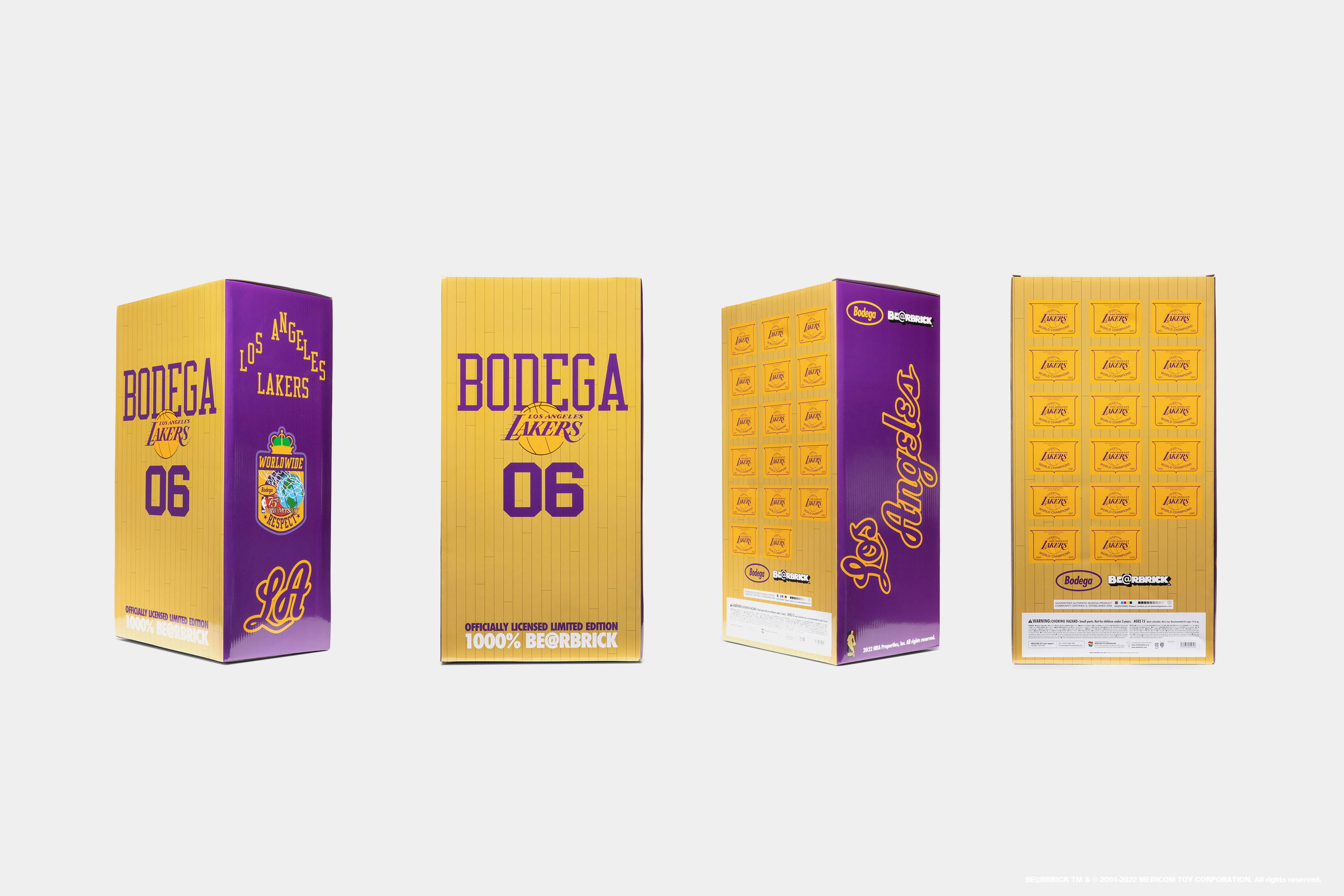 Release info: Monday, December 26, 2022
Bodega x MEDICOM TOY BE@RBRICKS will be available online (bdgastore.com and slamgoods.com) at 12pm EST. They will also be available in-store at our Boston location on a first come, first served basis on December 27, 2022 (12/27).
*Early release for BE@RBRICKS will be offered on Friday, 12/23 at 7pm EST via NTWRK app.