Bodega, together with the adventure specialists at Salomon, recently hosted an in-person DIY customization experience for those visiting our Los Angeles location.
To highlight our close relationship with the outdoor brand, a special section of the LA store was dedicated to highlighting the brand's Advanced Footwear silhouettes.
Corrugated metal stained with hues of brown and orange created the feeling of a desert wasteland while succulents and desert plants added some living accents to the aesthetic. All the while the various styles of
Salomon Advanced
remained the primary focus.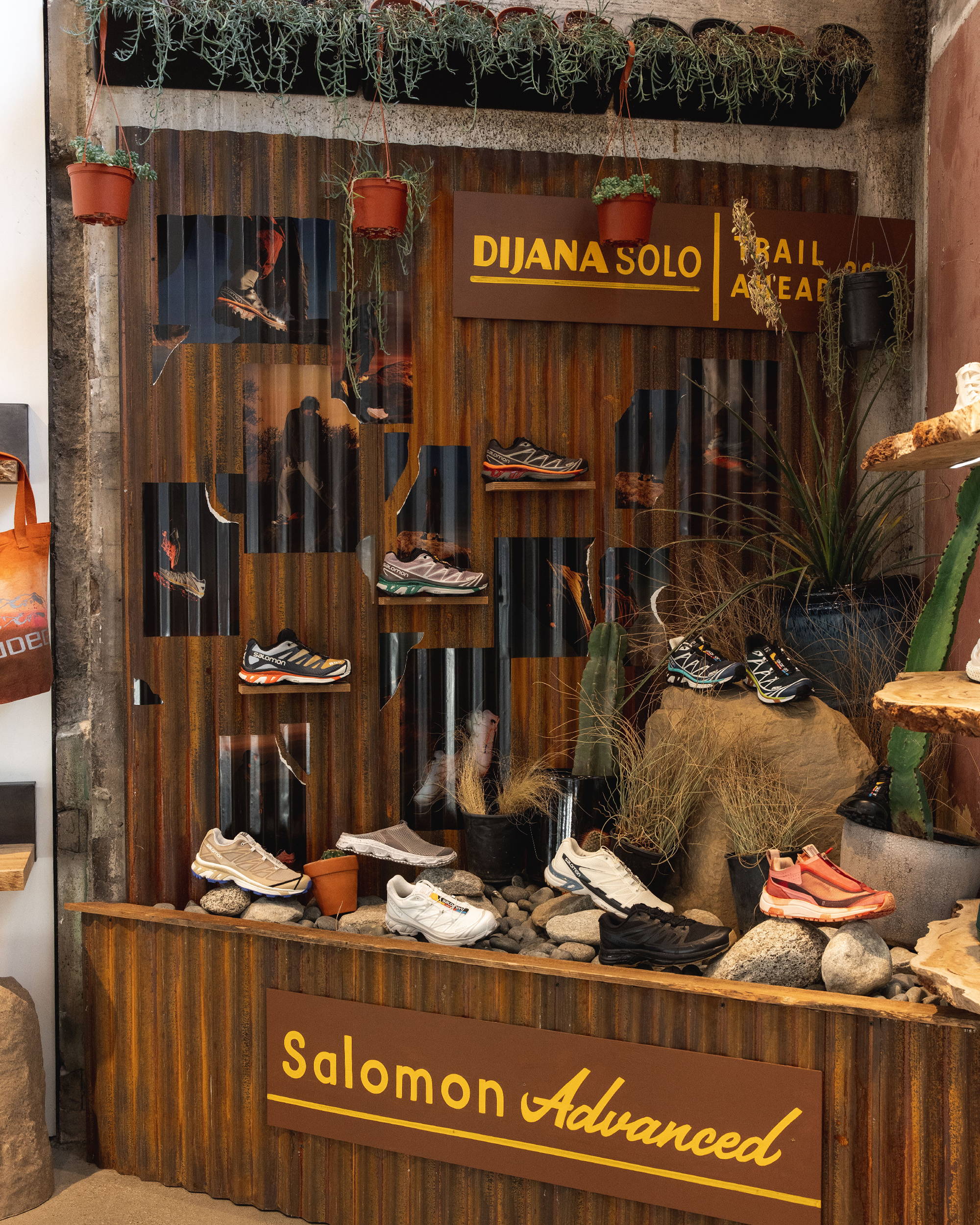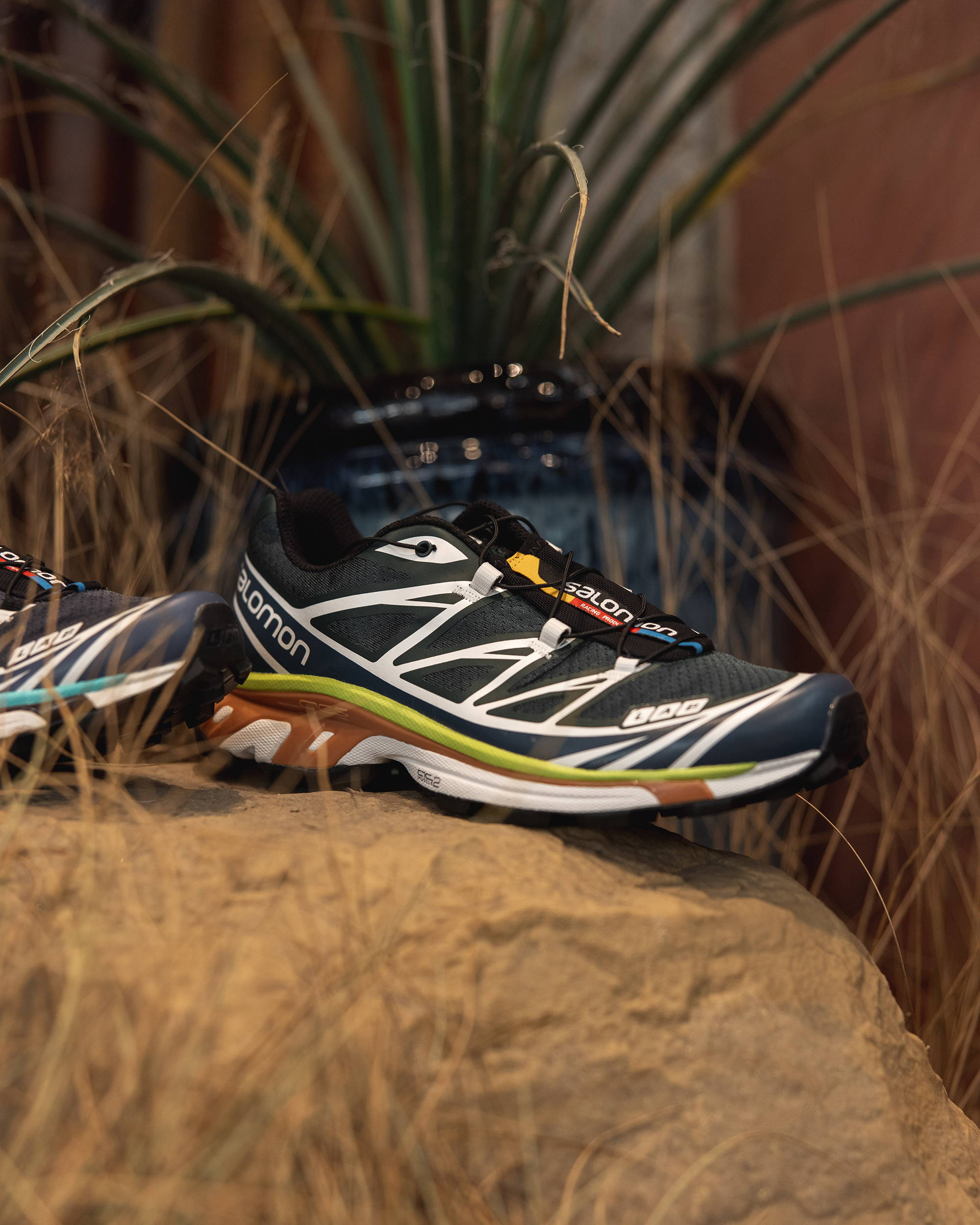 What began as a custom buildout would culminate into an highly anticipated two-day event where customers could add their personal touch to custom hand-dyed shirts and bags provided by LA Store Manager and
OCD Cleaners
founder and designer, Isaiah Bond. Free and open to the public, customers headed to Bodega LA on January 29 and 30 to design their own co-branded souvenirs. Selecting up to three design hits, the customers worked hand-in-hand with the Bodega team who alternated operating the heat press.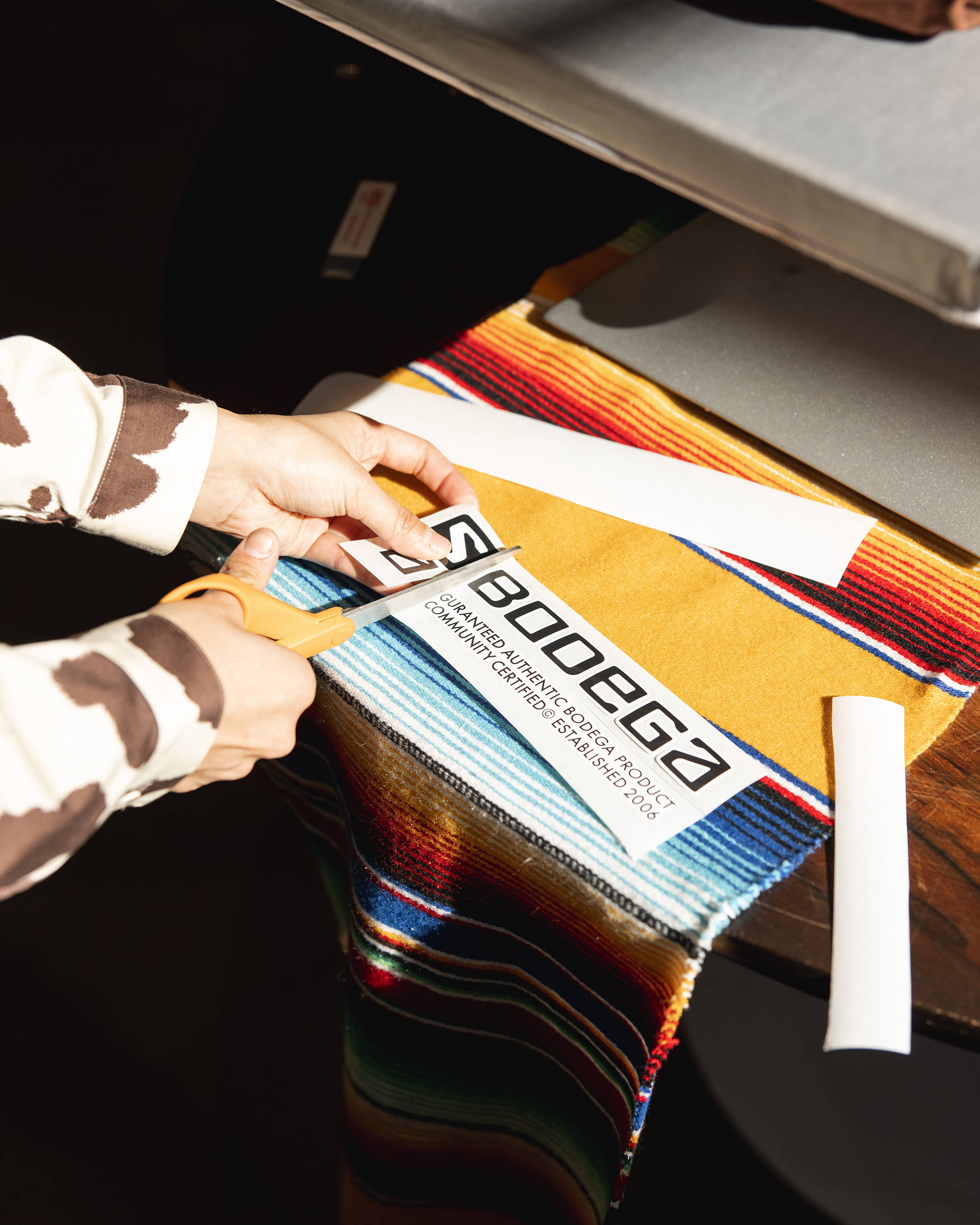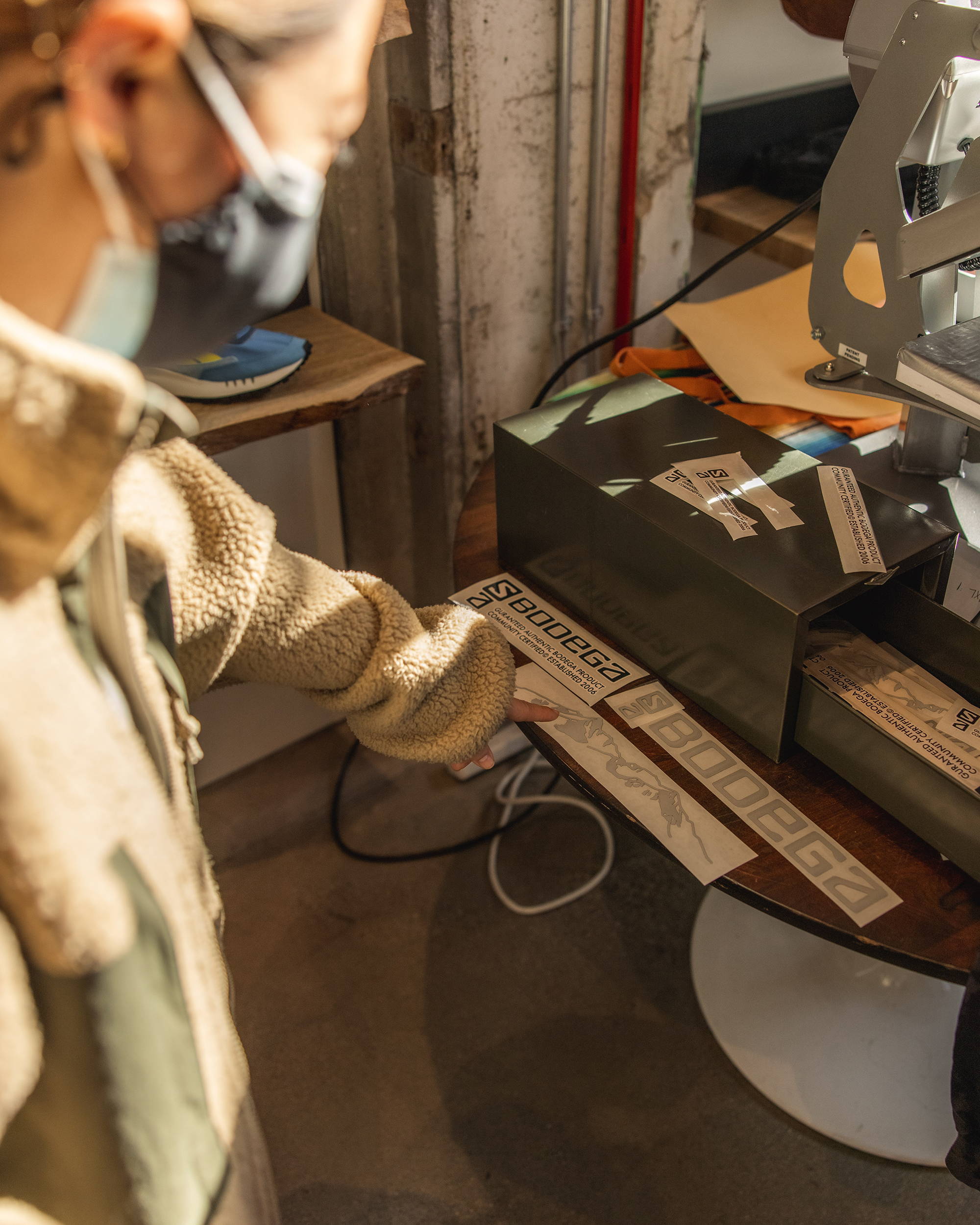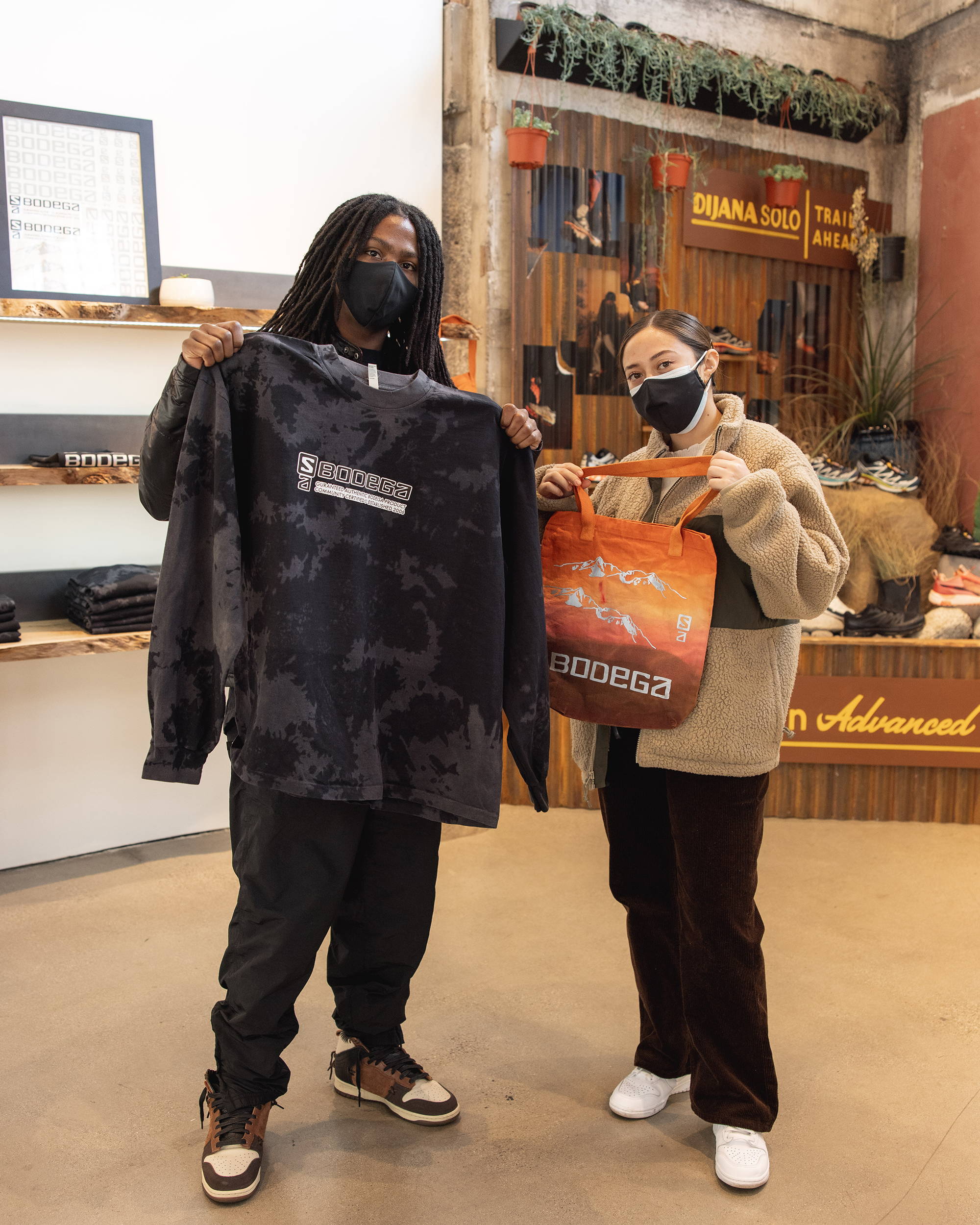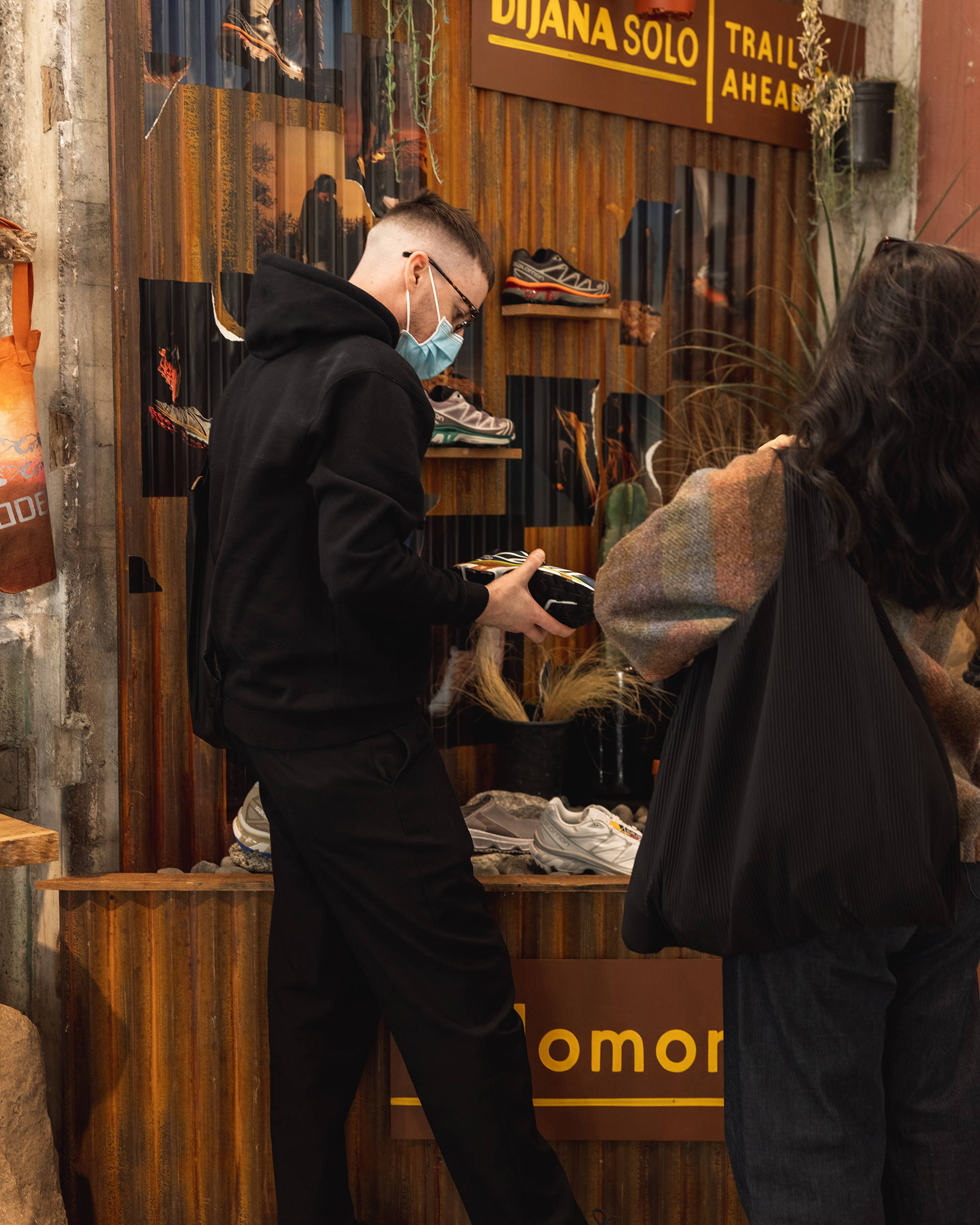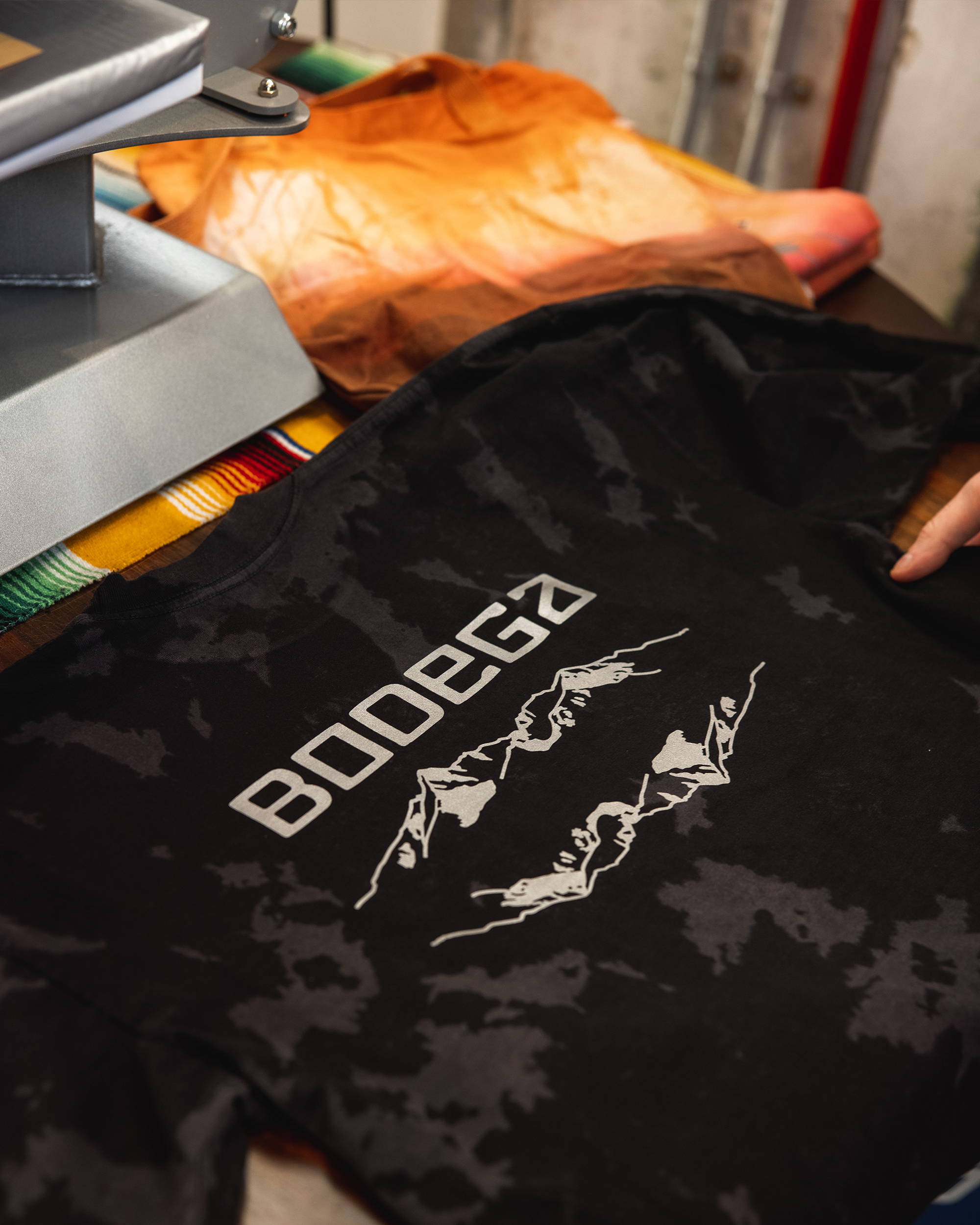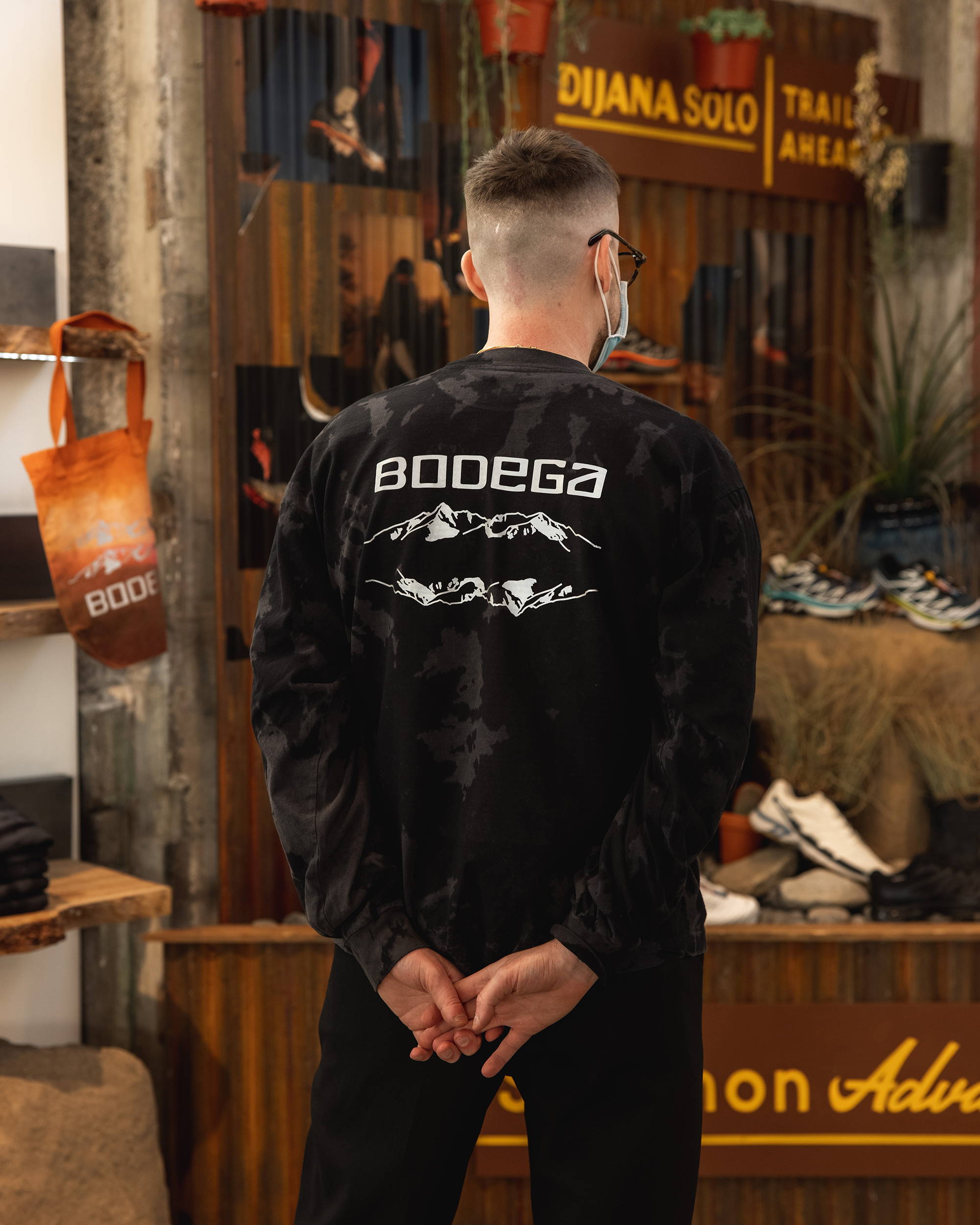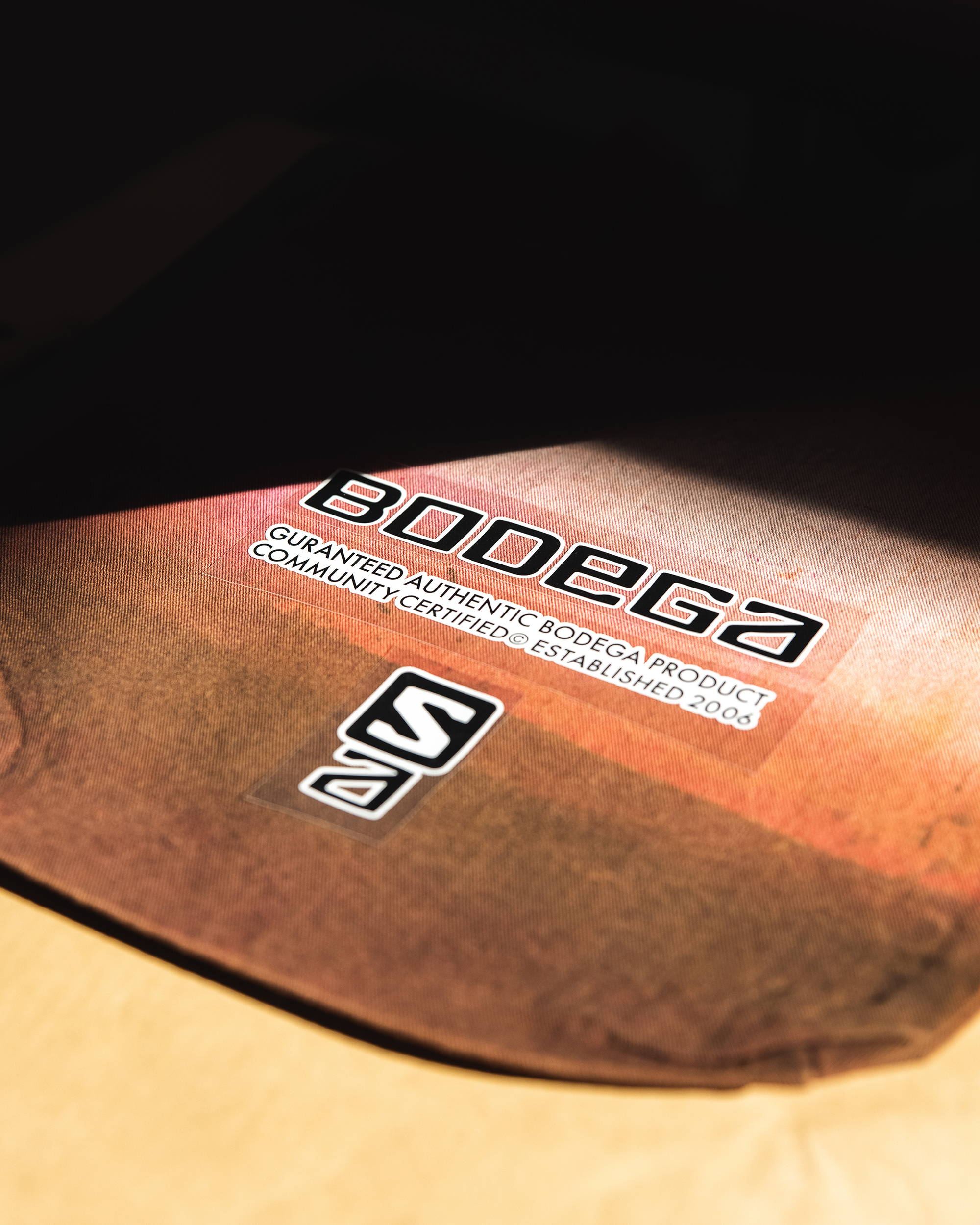 With the highest standard of Covid precautions in effect, customers were respectful of social distancing and excited to participate in the t-shirt customization.
"The turnout exceeded our expectations," said Bond about the event. "With the state of the world, it was a fun experience for people. It was one of our busiest weekends since the pandemic started. People waited up to an hour to make a tee to ensure they had a time slot. I think people were thankful for us giving them an opportunity to interact in the space in a fun creative way."