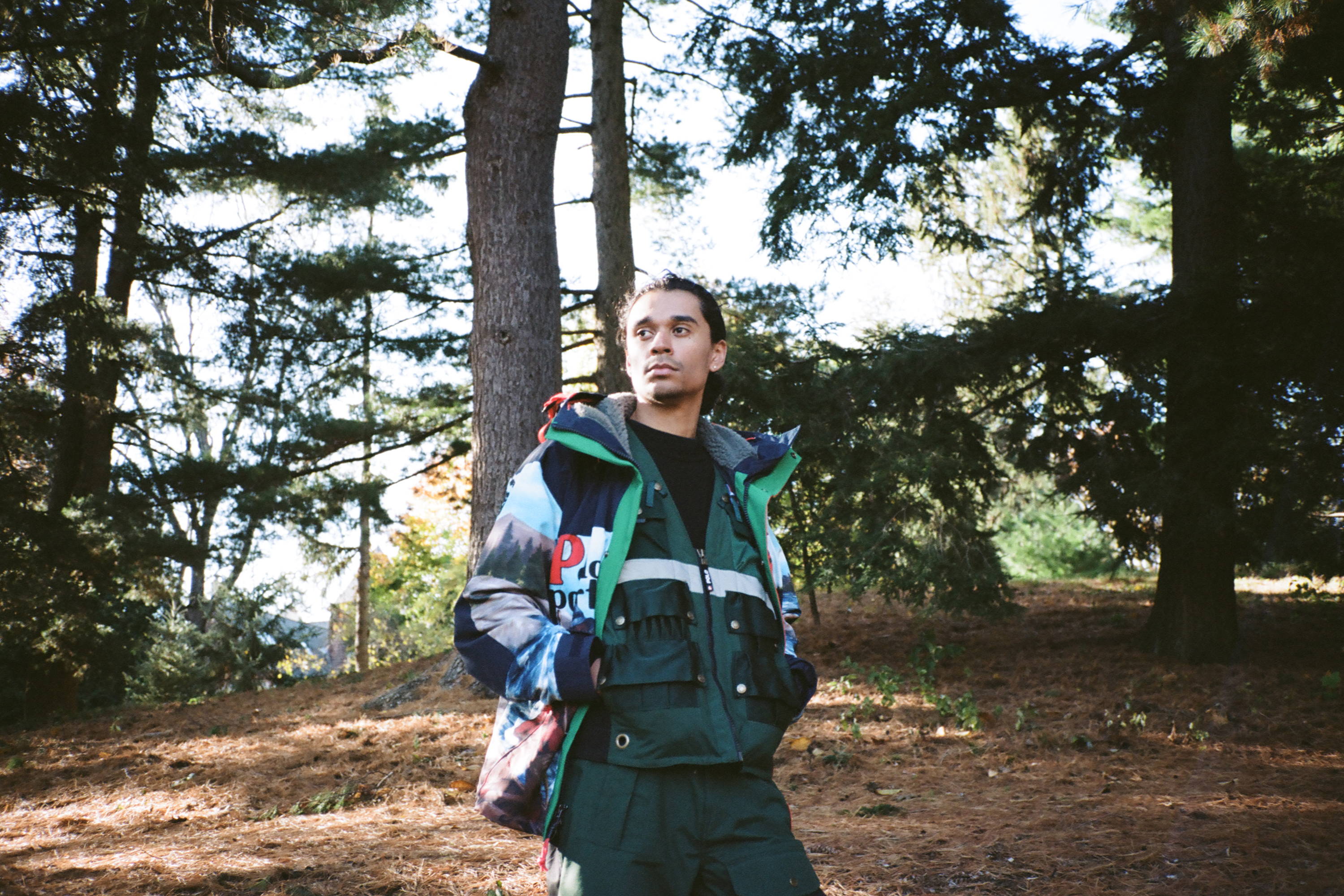 Now that the clocks have been reset, the leaves have changed and the temperatures have dropped, the unpredictable thralls of autumn are now officially upon us.
While most of us spent last season collectively gathering around cold bodies of water to ease our way through days of oppressive heat, fall allows for a more rugged and exploratory appreciation of nature. A season known to bring both reminiscent glimpses of summer's graces as well as brutal reminders of the impending winter, autumn tends to be the time we find ourselves most celebratory of our surroundings. From nature walks and leaf-peeping to long roadtrips and intensive hikes, this time of transition is also a time of recreation-- and dressing for the season can be as exciting as it is necessary. Trading in the shorts and sandals for layers and accessories, we return to the stylist preparedness of whatever the weatherman has in store for us.
In celebration of this seasonal shift, Polo Ralph Lauren once again turns to their archives for a special, limited capsule of reissues and reinterpretations. Culled primarily from their Sportsman releases of the late 1990's, the upcoming Polo Sport Outdoors collection picks up where their recent Stadium revival left off. With old patches and number tags lifted from the vault and recommissioned alongside faithfully reconstructed prints, Polo Sport has found new ways to take on recent classics.
With a continued focus on the heritage leanings of Ralph Lauren, the Polo Sport Outdoors collection maintains a focus on timeless Americana produced with quality materials and superior craftsmanship.
The ten-piece collection leads off with the standout Hooded Poncho. First teased a few months back, the unique and ultra-limited piece combines the bold aesthetic of Polo Sport with the rugged utilitarianism of Polo Sportsman. Utilizing a patchwork construction, the colorful blend of textures, patterns and fabrics evokes a feel, adding timeless style and culture to fashionable functionality.
While the classic collection gives us a welcomed, refreshing look into the rearview, Polo Sport Outdoors also includes some of Ralph Lauren's most tactical offerings to date. A rolltop backpack provides modern tech with retro styling while the 2-in-1 vest and sweater provide rugged, seasonal appropriate clothing options complete with the unique utilitarian addition of a built-in, detachable bag.
Finishing off the head-to-toe collection are the lightweight, weather-ready nylon Booney and Sportsman hats, as well as the faithful 1:1 reproduction of the The Polo Sport Mountain Sneaker, urban suede hiking boot popularized back in the 1990's.