It's fair to say that without Rachel Muscat and Dr. Elena Jones, Pharrell's product company Humanrace would not have grown into what it is today, 3 years in.
With Muscat serving as CEO and Dr. Jones serving as Chief Dermatologist, their leadership and individual expertise has built a foundation for self-care and wellness that is shaping a generation by turning skincare into an approachable ritual meant for all skin types. Leading the way is their Routine Pack, a 3-step daily routine that prepares, repairs, and protects your skin in just a few quick minutes. To learn more about Rachel and Elena, the beginnings of Humanrace, and their goals as a company, we sat down with the two of them as part of our latest In Conversation feature.
Check it out below.
Rachel, before Humanrace, as Global Director at adidas, you were hands-on with product, especially in the realm of collaborations. What was it like working with a diverse group of collaborators on a wide range of products/ concepts?
R: It was a very special time; I was hands-on working across multiple product categories with a range of artists and collaborators including Yeezy, Pharrell, Jeremy Scott and Palace to name a few. Being able to bring a product to the customer, ultimately contributing towards the culture was always a really rewarding experience. It allowed me to think from a macro point of view while also seeing the impact meaningful product can have.
Dr. Jones, was there a point you knew you wanted to go into dermatology? What drew you to the field?
Dr: Truly my lifelong plan was to be a pediatrician. Even though I had visited a dermatologist as a teen, my connection was with my pediatrician. In medical school, my interest in Dermatology was peaked but it was time spent in the pediatric dermatology clinics during my pediatric residency at NYU/ Bellevue hospital that truly sealed my passion and obsession with all conditions skin related.
Back when you were first starting out, what inspired you to open up your own private practice?
Dr: Another lifelong plan… to have my own private practice. Who knew that these childhood dreams could actually come to fruition? I had no clue what it meant to have my own solo practice, yet it's still going strong 20 years later.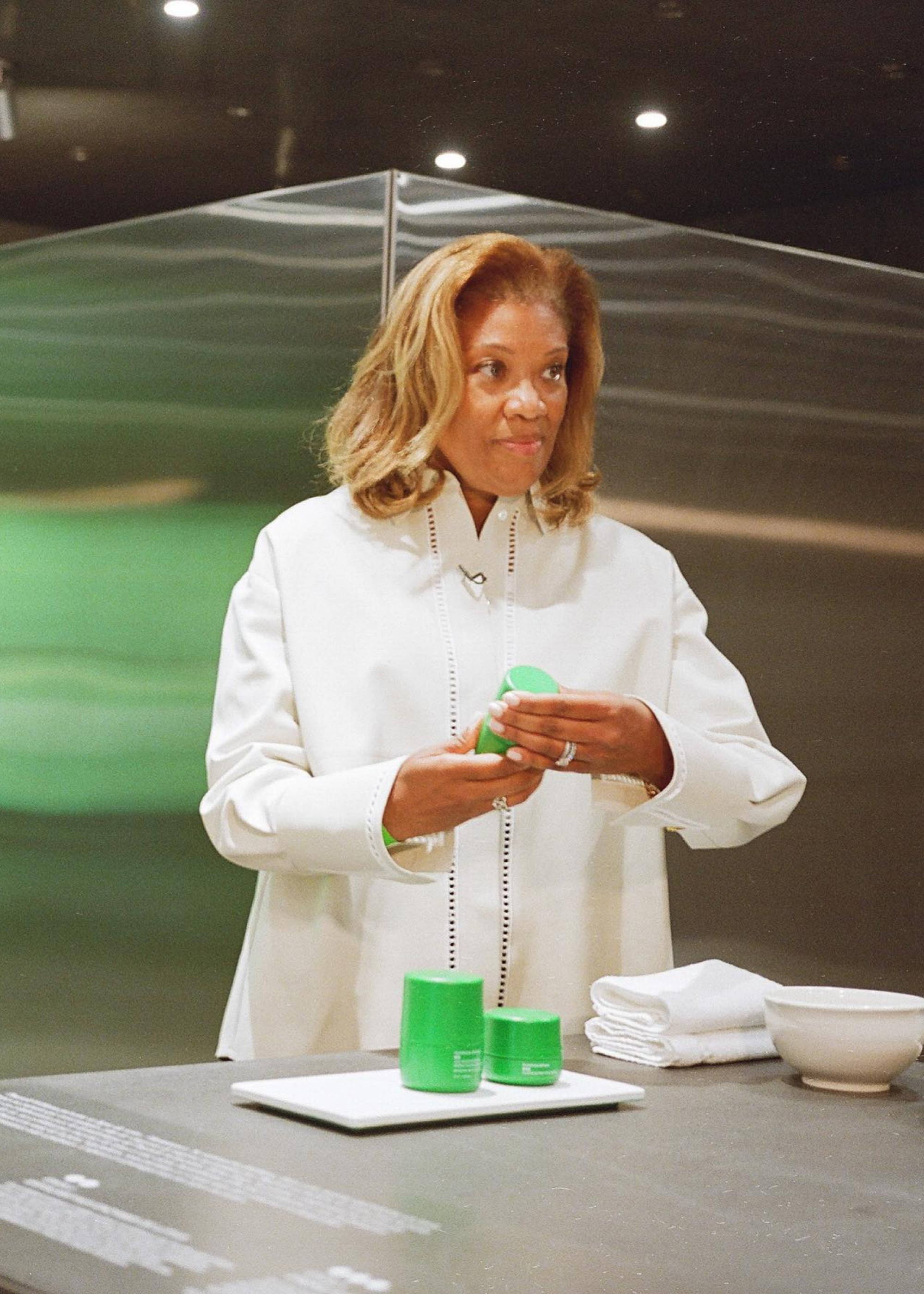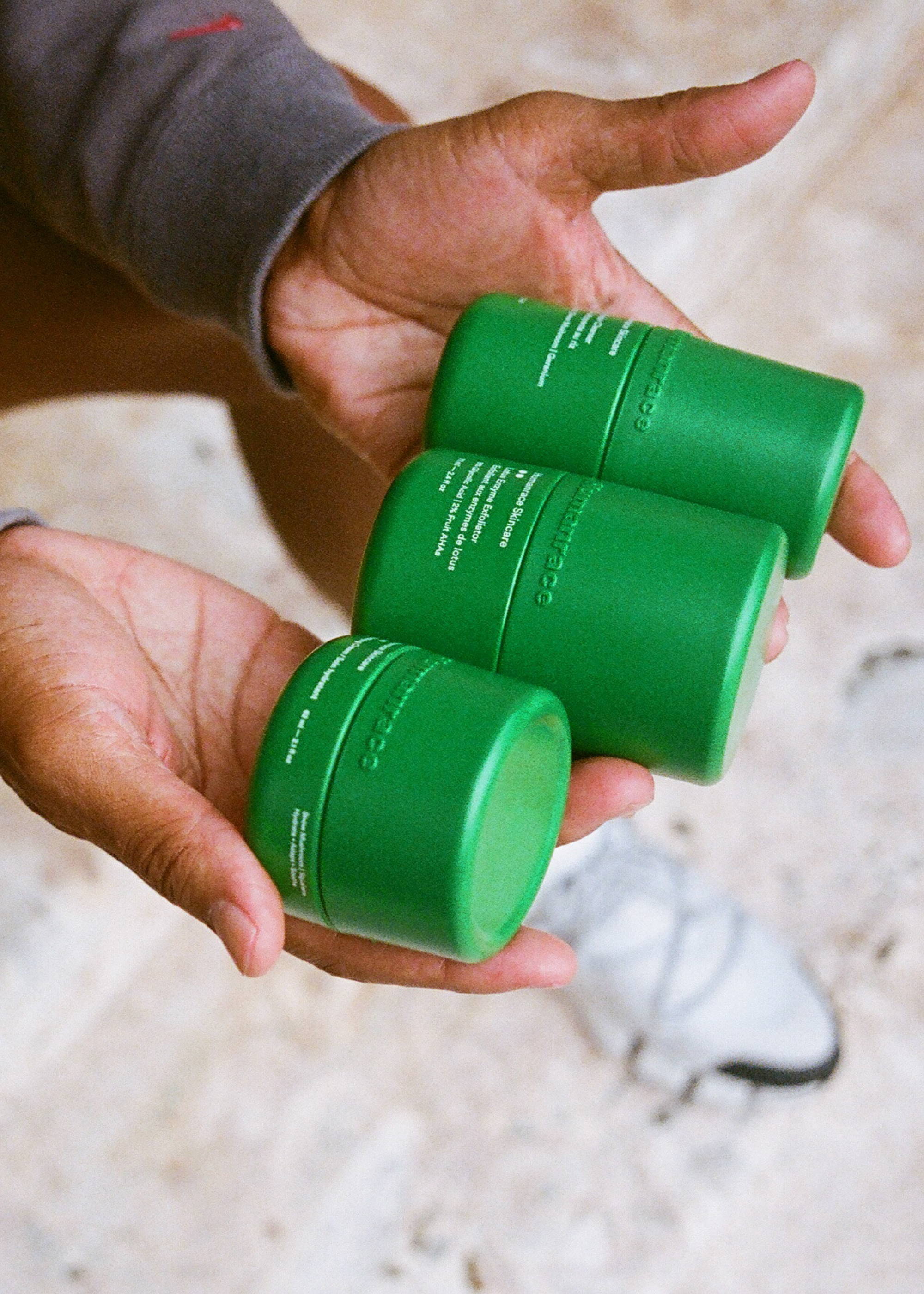 Lets talk about Pharell for a sec.
Rachel, what was it like working with Pharrell for the first time in those days? Did you have a feeling you'd be in business together down the road in a different setting?
R: Pharrell is someone very special that I've always felt a close connection to, and it was exciting from the beginning of the partnership in late 2013. When we first launched the 'Hu' collection, which was always short for 'Humanrace" I think we both knew this could be something very big and impactful. I felt very honored when he asked me to join him in building Humanrace together and what that could mean for the culture.
Dr. Jones, you got to know Pharrell first as a patient - can you talk about your first impression of him? In the many years he had come to see you, was there a point where the dynamic went from doctor/patient to business partner?
Dr: Pharrell 20 some odd years ago is the Pharrell that you see today: curious, creative, passionate, kind and brilliant. I'm not sure when the dynamic changed…the connection, mutual trust and respect grew with each meeting.
You've said that Pharell was very curious and inquisitive when he came to see you for the first time. All these years later, how has this attention to detail presented itself in your brand?
Dr: Pharrell is very much involved in everything we do at Humanrace and that includes product development, we joke that he's our Chief Testing Officer. He likes to test and try all iterations of the products in development and has strong opinions on what he likes and doesn't like. I think you can see that care and attention to detail in our product formulation and how we strive to make skincare simple and accessible to all individuals.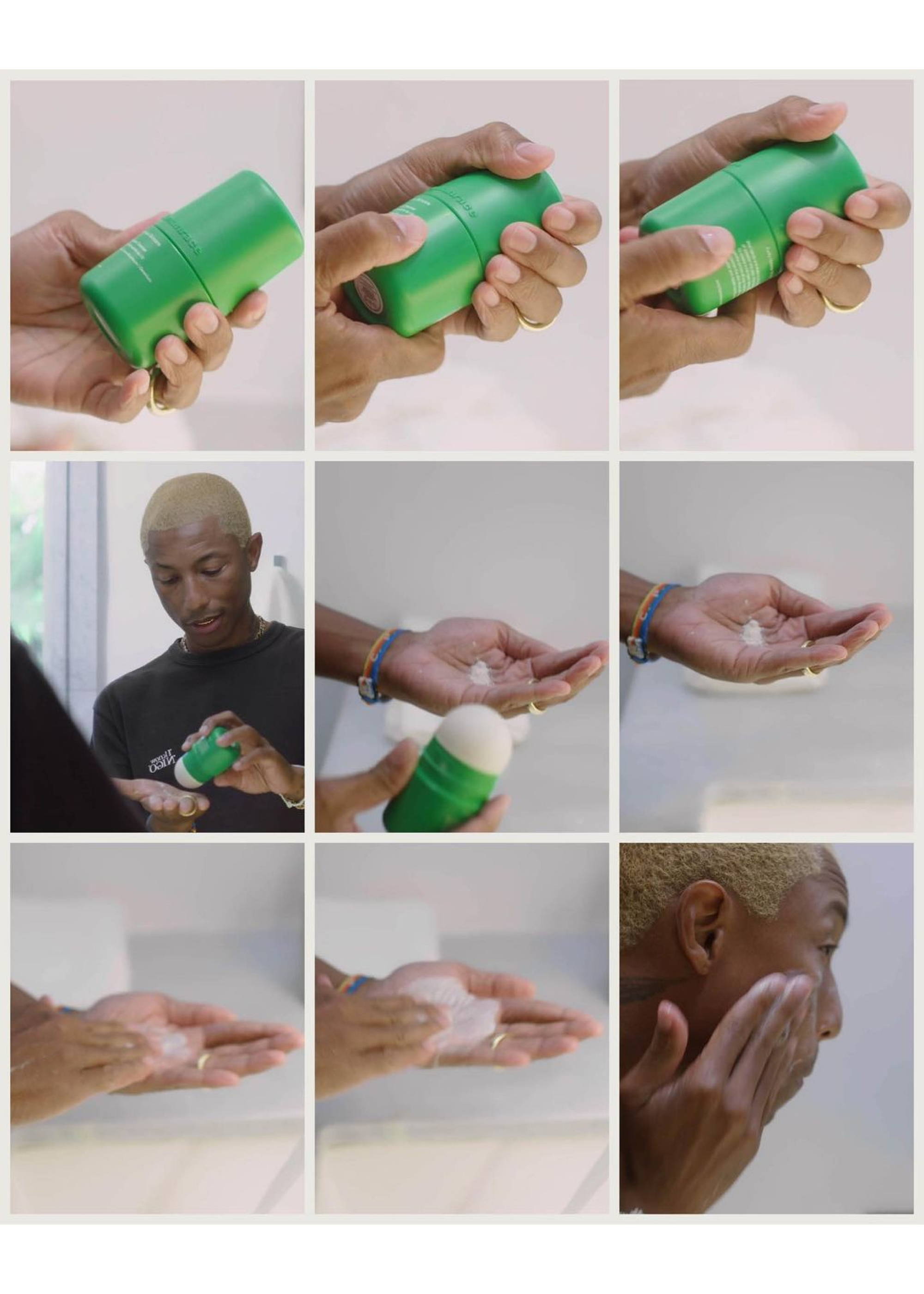 Speaking on the founding of the company Rachel, what was the goal of Humanrace then and how has it evolved in the last 3+ years?
R: Our goal is still very much the same as when we first started, to offer thoughtfully designed products and tools that encourage you to be well. We launched in 2020 with a refillable skincare product and back then there were not so many brands that offered this option. Nowadays, it's much more widely practiced in the industry, which is a really great thing. We're constantly looking at innovation, product and how we can bring a greater impact to the customer.
Supporting "self-care" as a genuine mission as opposed to cashing in on a buzzword/trend is a tricky proposition. How has Humanrace successfully navigated this space?
R: The principle around Humanrace is to share the codes to be your best-self, which can be across sneakers, fashion or skincare and we look to Pharrell as the ultimate interdisciplinary. We want to share and instill the codes that Pharrell has learned over the years and we've done the work and built a routine to make self-care simple and more accessible to all. We want to holistically cater to all individuals from their face to their feet.
"The principle around Humanrace is to share the codes to be your best-self, which can be across sneakers, fashion or skincare and we look to Pharrell as the ultimate interdisciplinary."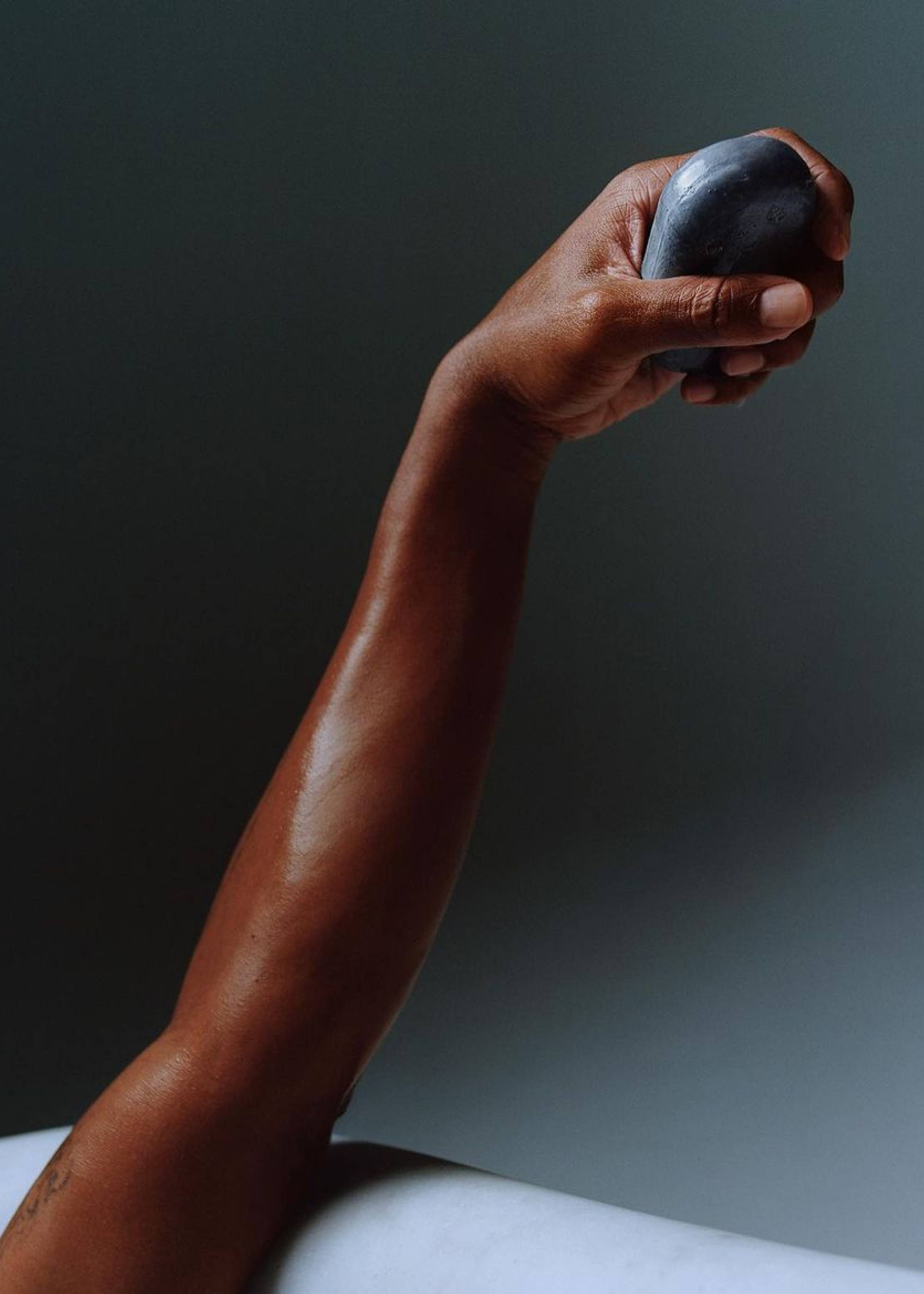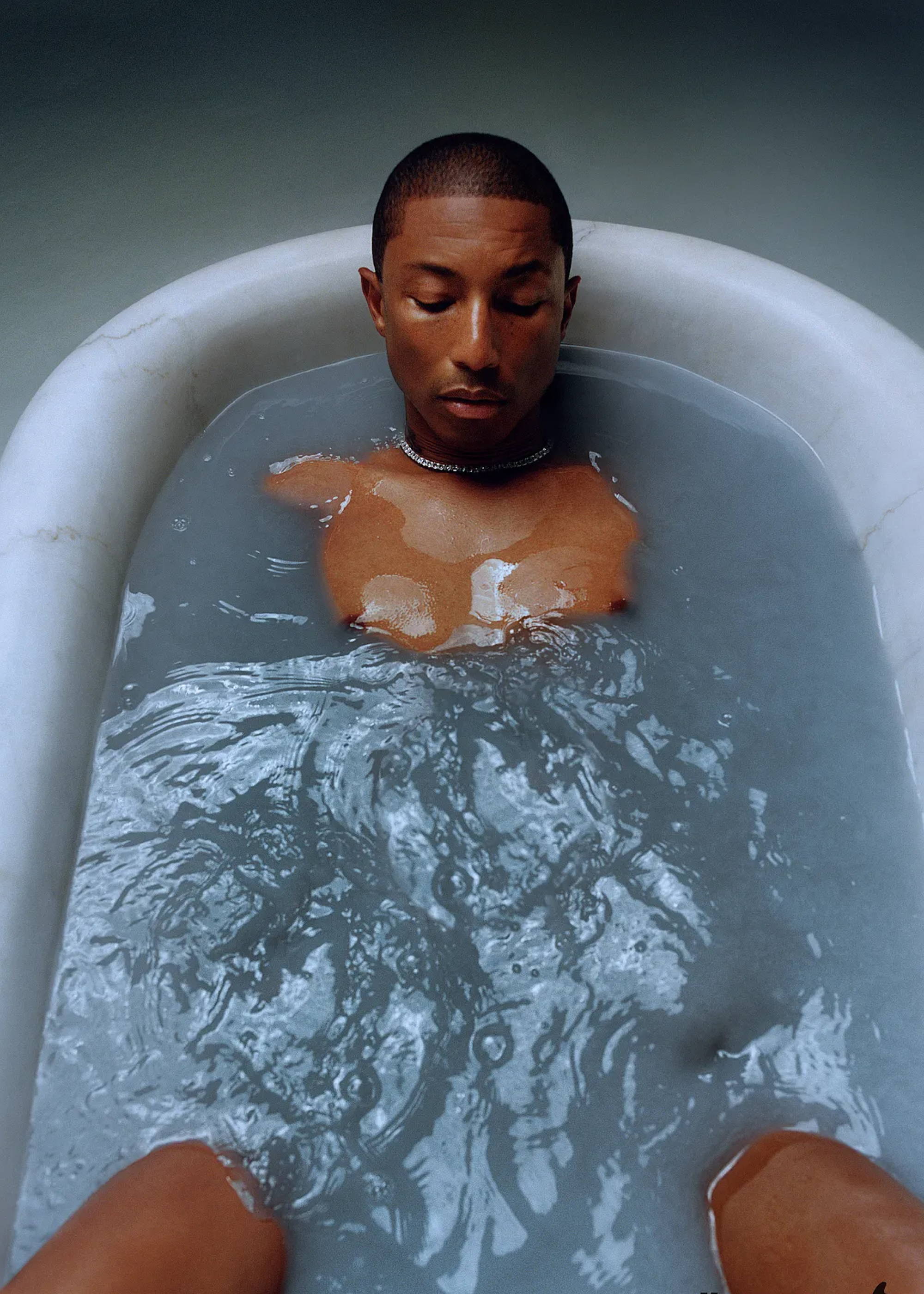 With Pharrell's reach and diverse fanbase, many people who might not be in tune with self-care/ wellness are becoming open to it, how is Humanrace changing the narrative/ normalizing daily skincare? What does it mean for the future of the industry?
R: We want to bridge the gap in the culture and bring skin health and self-care to an audience that hasn't considered it a priority before. Humanrace being available at Bodega is a great example of this and we want to make the notion of being well accessible. There is an entrepreneurial spirit within the streetwear community, and that resonated with us. Our routine takes just 3 minutes, and we wanted people to take those minutes for themselves and to also consider questions like what do you want to achieve today, what is your intention? It seems like a short amount of time, but any amount given to self-care can make you more present and ready to give out to the world.
Dr. Jones, going off this idea of accessibility and bridging gaps, can you talk about the role of inclusivity when developing skincare products?
Dr: Inclusivity is key to Humanrace, after all that is why Pharrell chose the name Humanrace, it is for every single human being. We consider all skin types and tones when formulating our products. I see people from all ages, gender and background daily in my office and it was also important to me that we cater to everyone.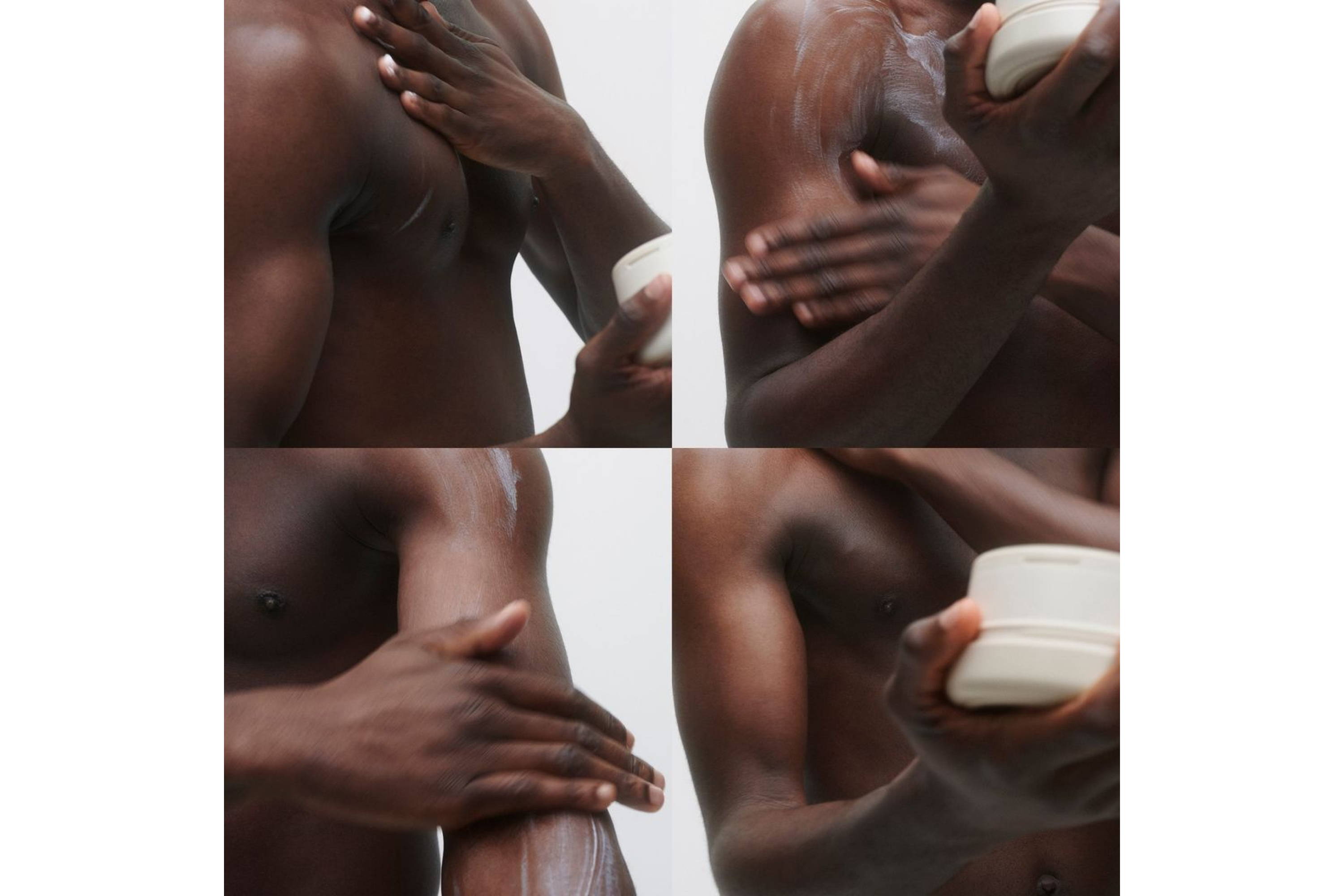 "Inclusivity is key to Humanrace, after all that is why Pharrell chose the name Humanrace, it is for every single human being. We consider all skin types and tones when formulating our products."
Why is it important to have a skincare routine - and in that routine, why is consistency key?
Dr: All skin types benefit from a simple routine which consists of cleansing, exfoliating and moisturizing. This is why we first launched Humanrace with our Three-Minute Facial, we wanted to show that skin health can be simple and easy, no one really needs a 12-step skincare routine. And with taking those three minutes for yourself morning and night, you establish a routine that can turn into a ritual; it's about pausing and taking that time to care for yourself. In addition to consistency, we need diligence and patience in our skin care routine. Give your new routine at least a month of dedication so that you may realize its benefits.
What has the R&D been like when coming up with your product lines? How do you know when a product is "done"?
Dr: We work diligently in the R&D phase, and we stop only when we are all satisfied with the end product. We bring a product to market when we feel we can all collectively agree that it performs well, we see a value in bringing it to the customer, and we're happy with the texture and feeling. We're big on innovation and just because a product is out in market doesn't mean we stop thinking of ways to improve it.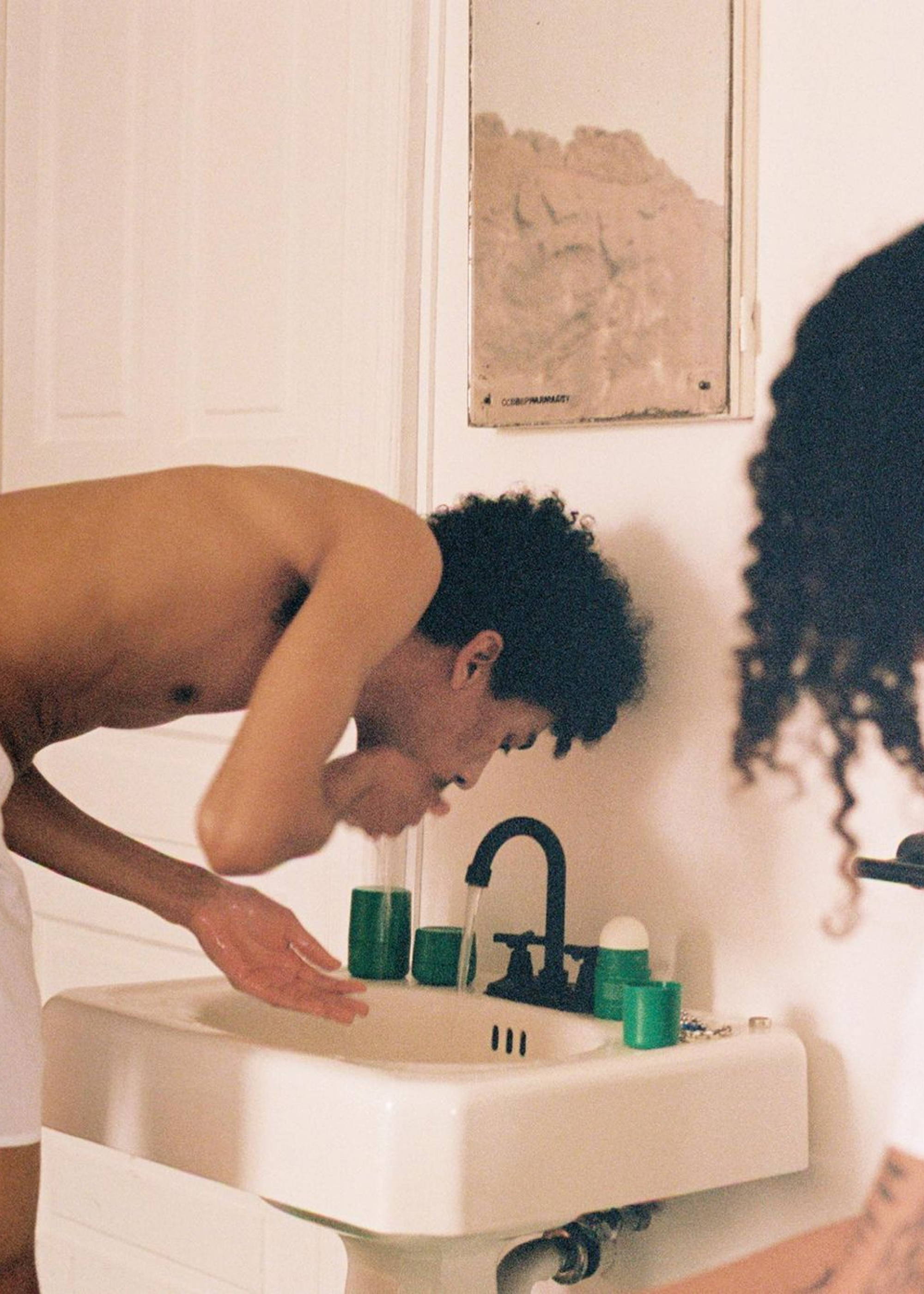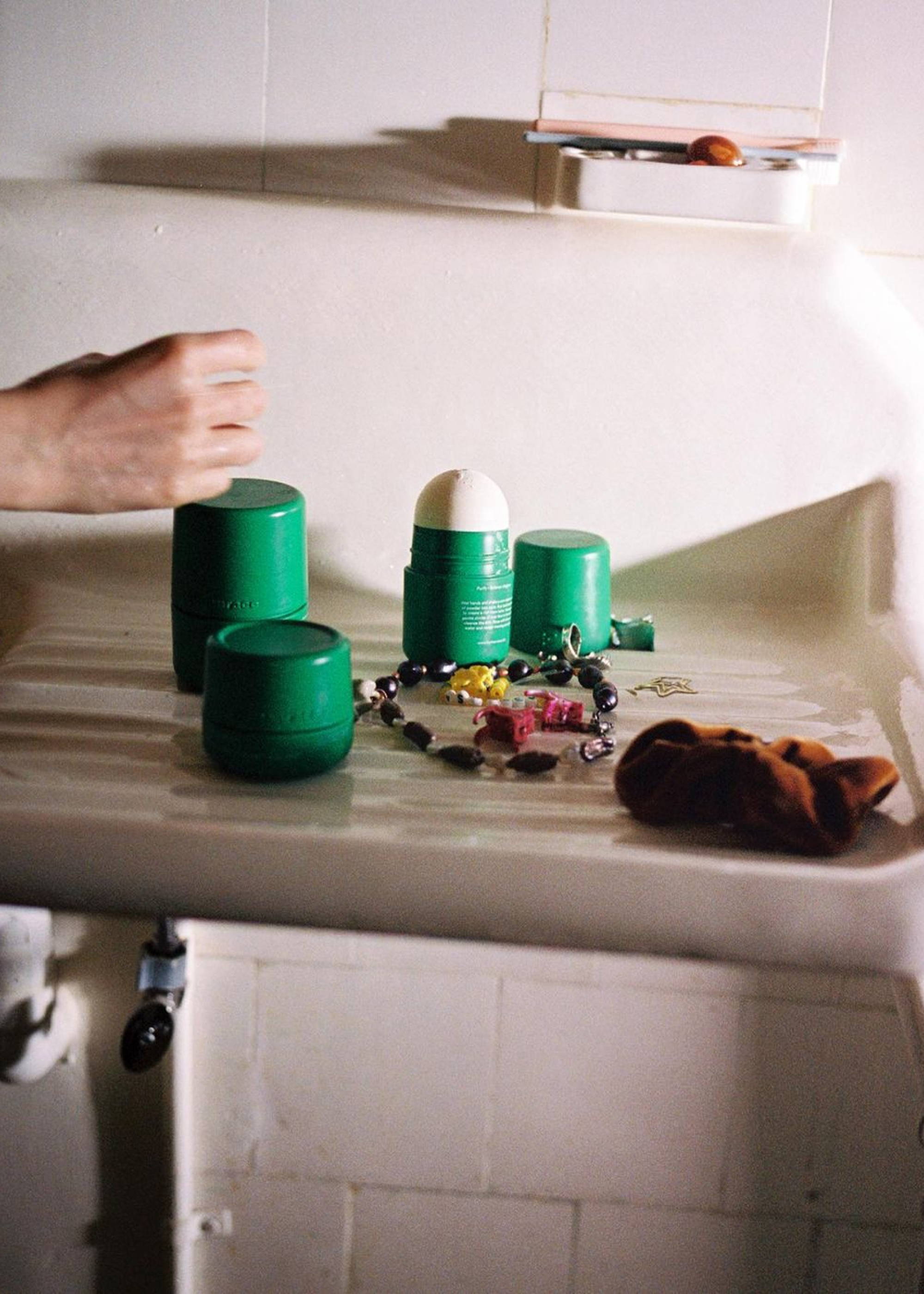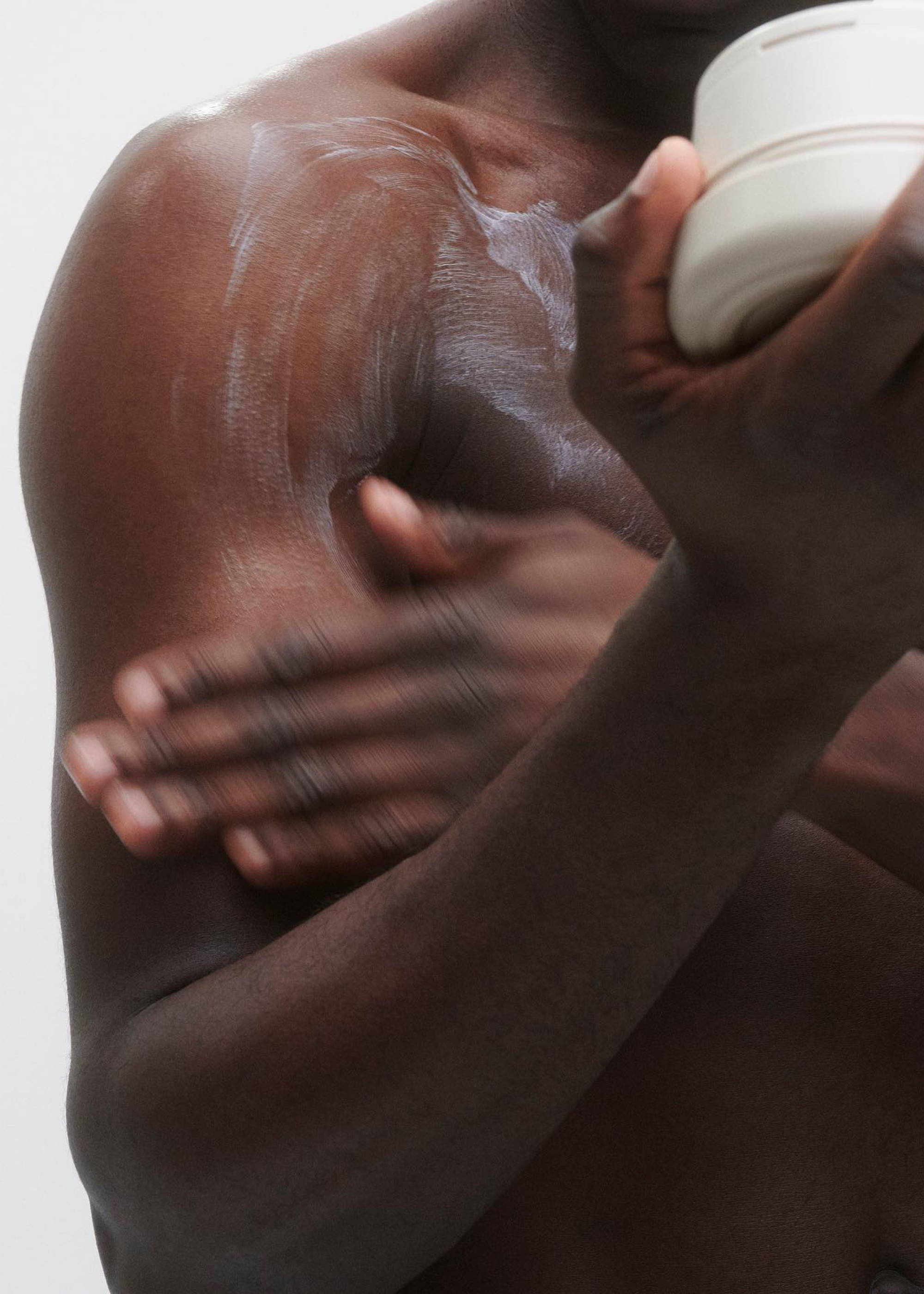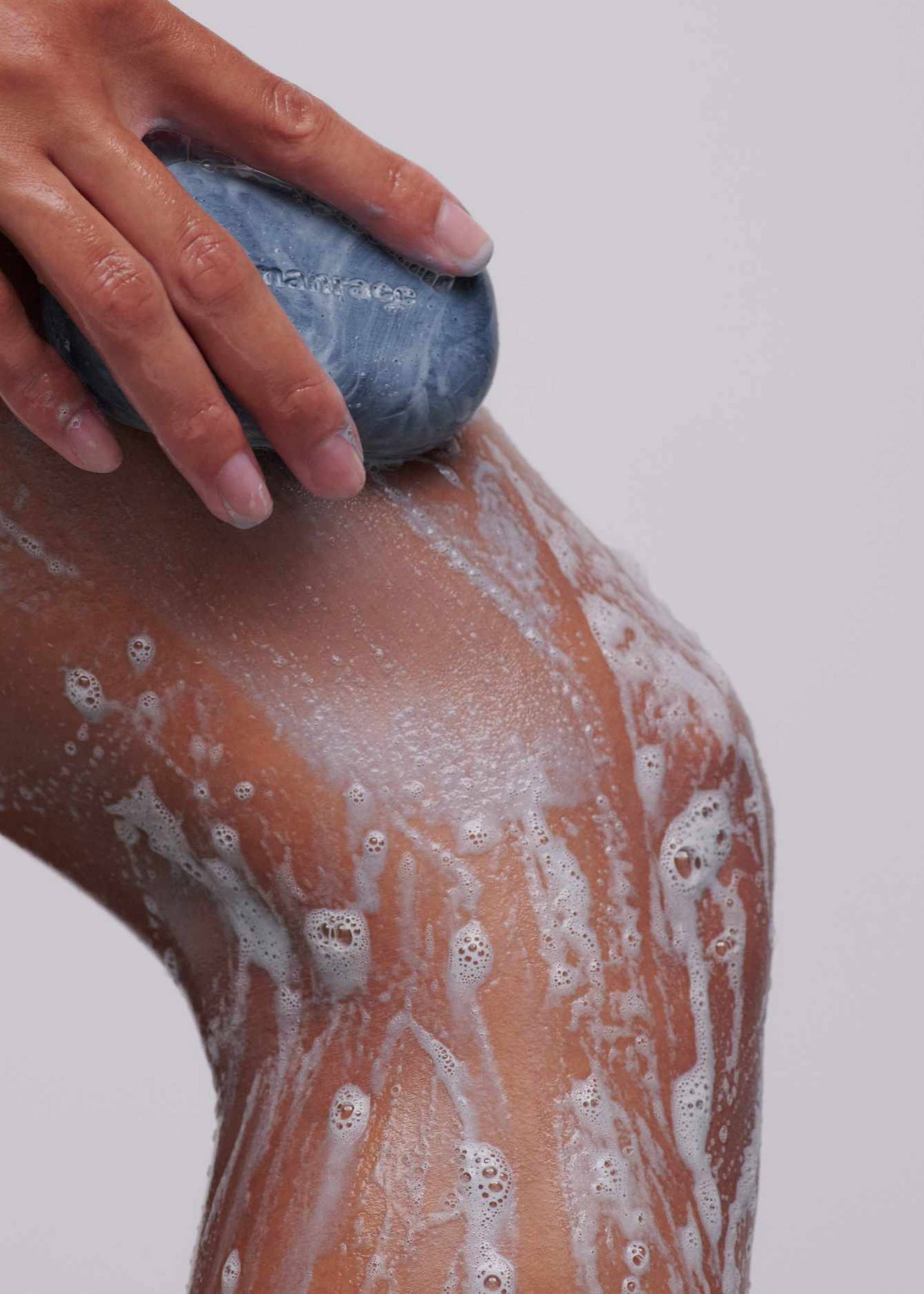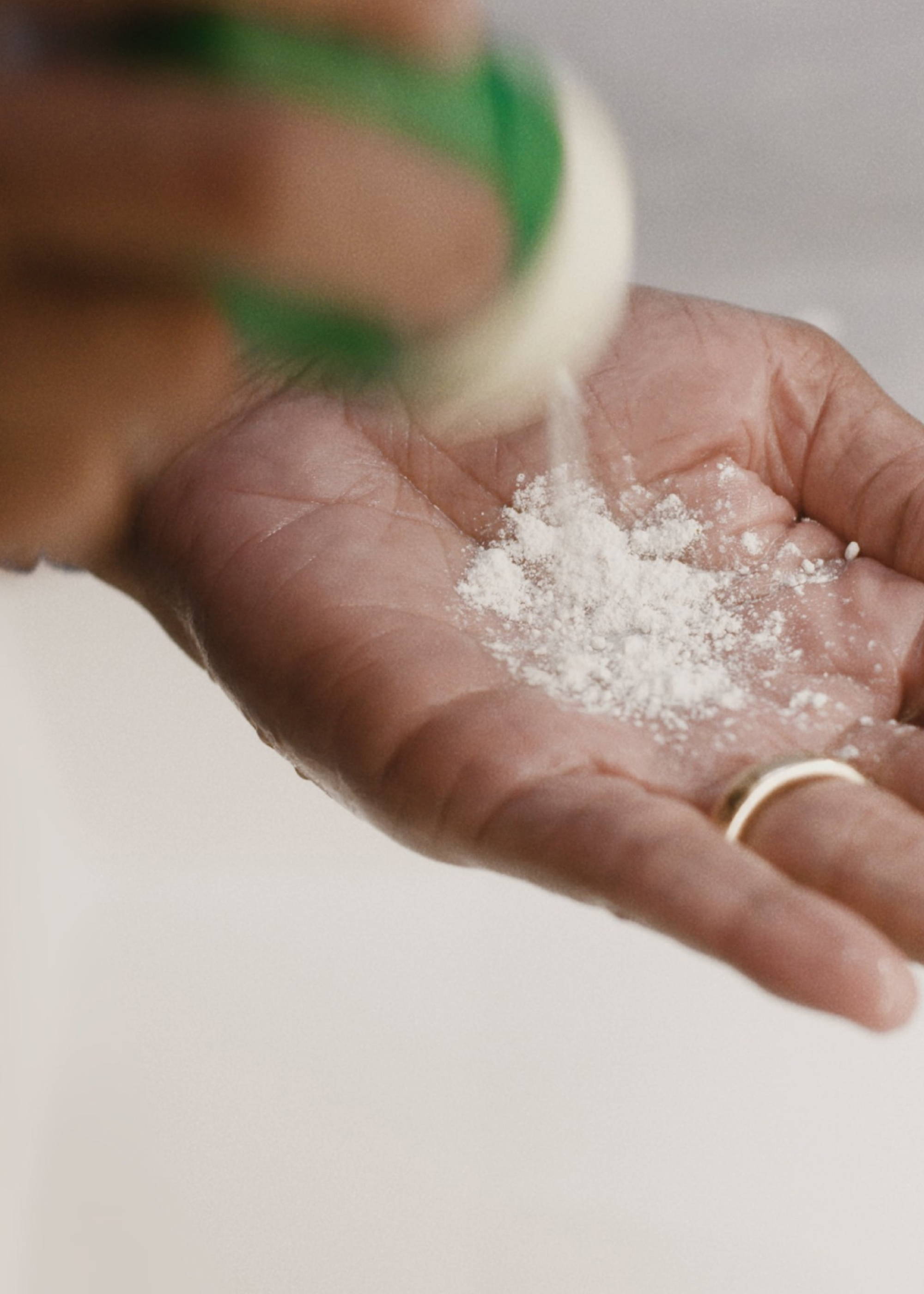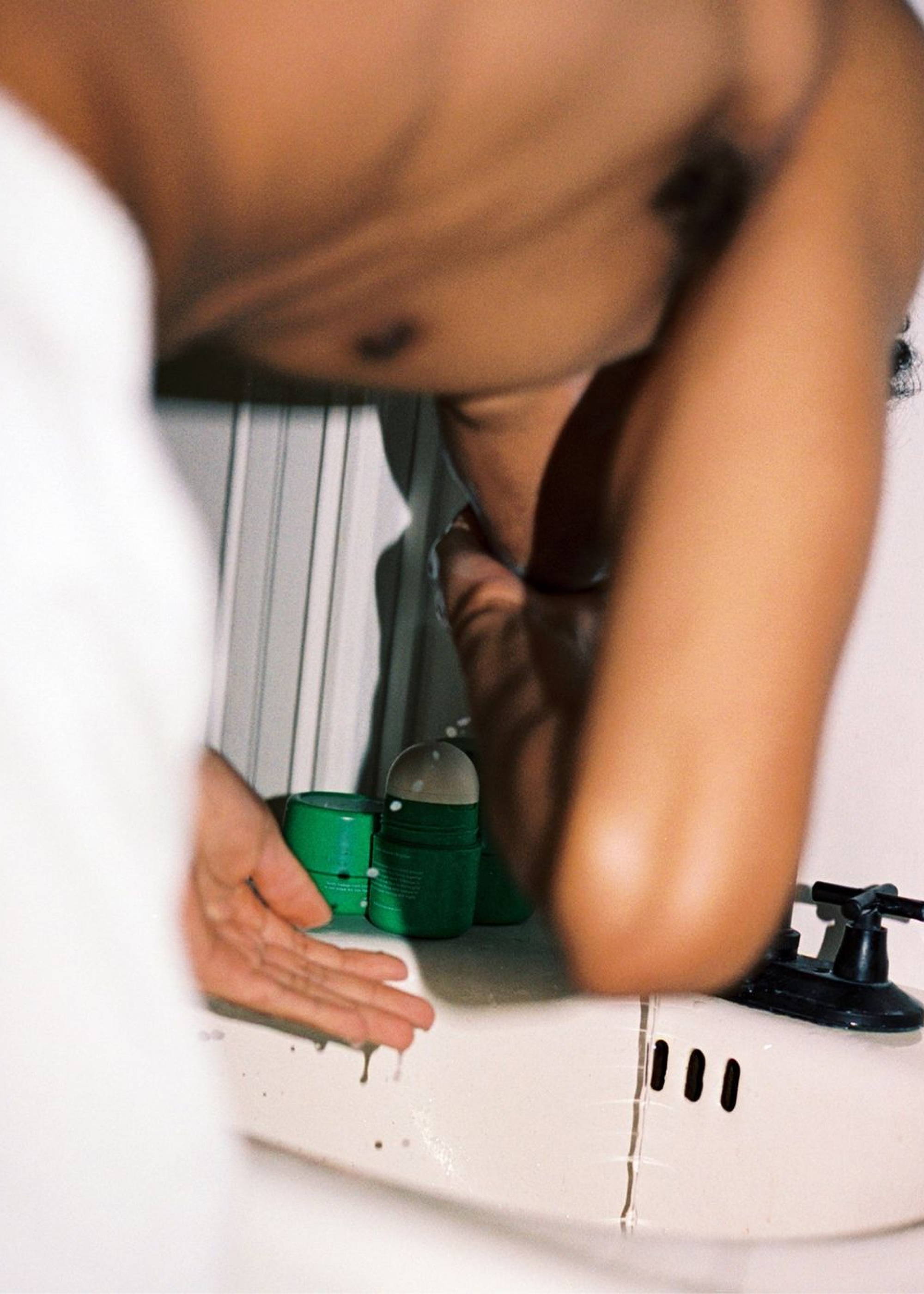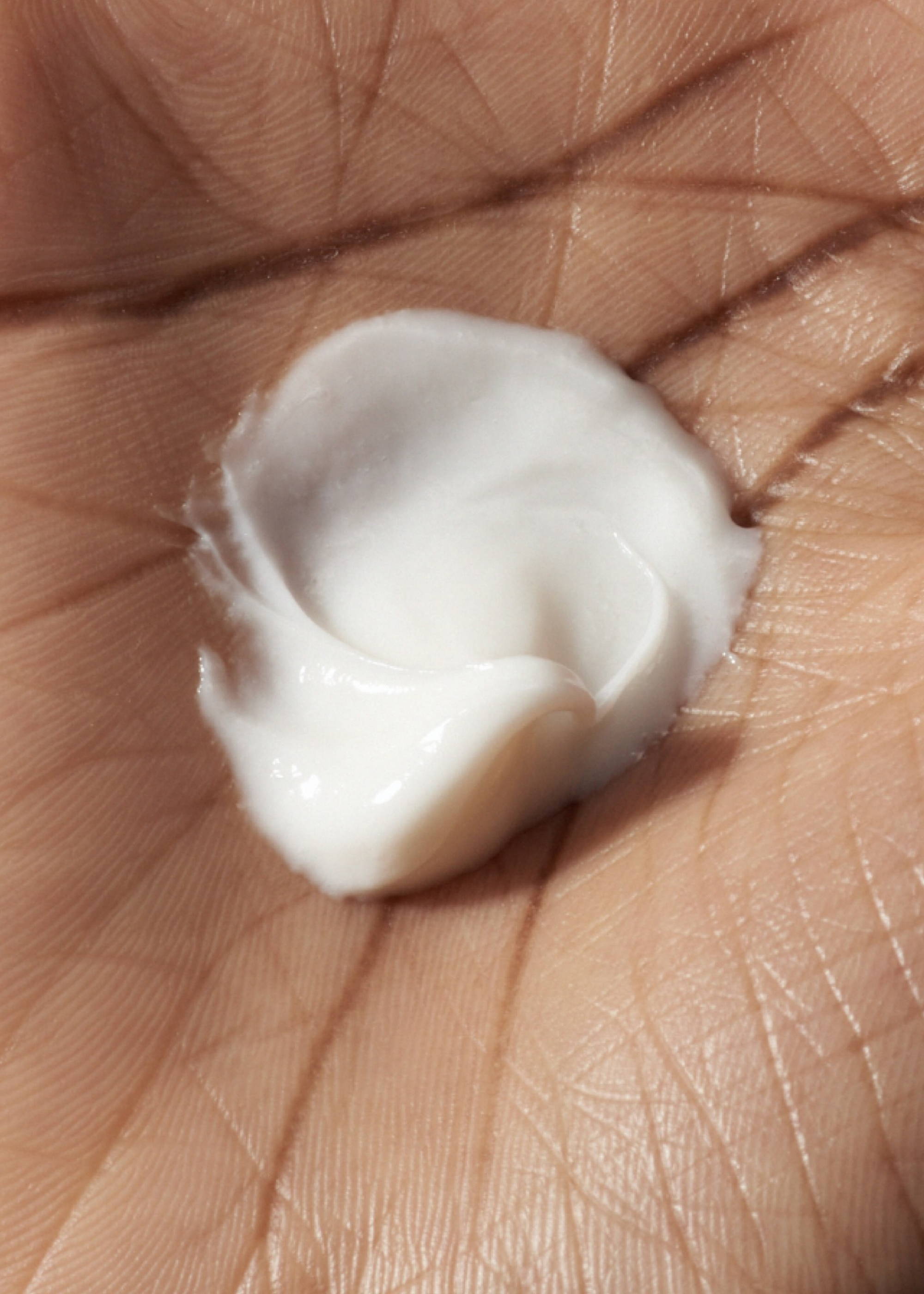 Rachel, not many companies that lead with skincare products also have a vision for other product types, let alone product types pursued with the same intensity and attention to detail. How does Humanrace balance being a wellness/ skincare company in addition to say, a ceramics company and a sneaker collaborator?
R: We've always made the distinction that we're first and foremost a product company, not just a skincare brand. We want to offer products that impact people's daily lives while connecting to their sense of being well through a simple, well thought-out, and efficacious product offering. We strive to leave any category that we enter, better than we found it.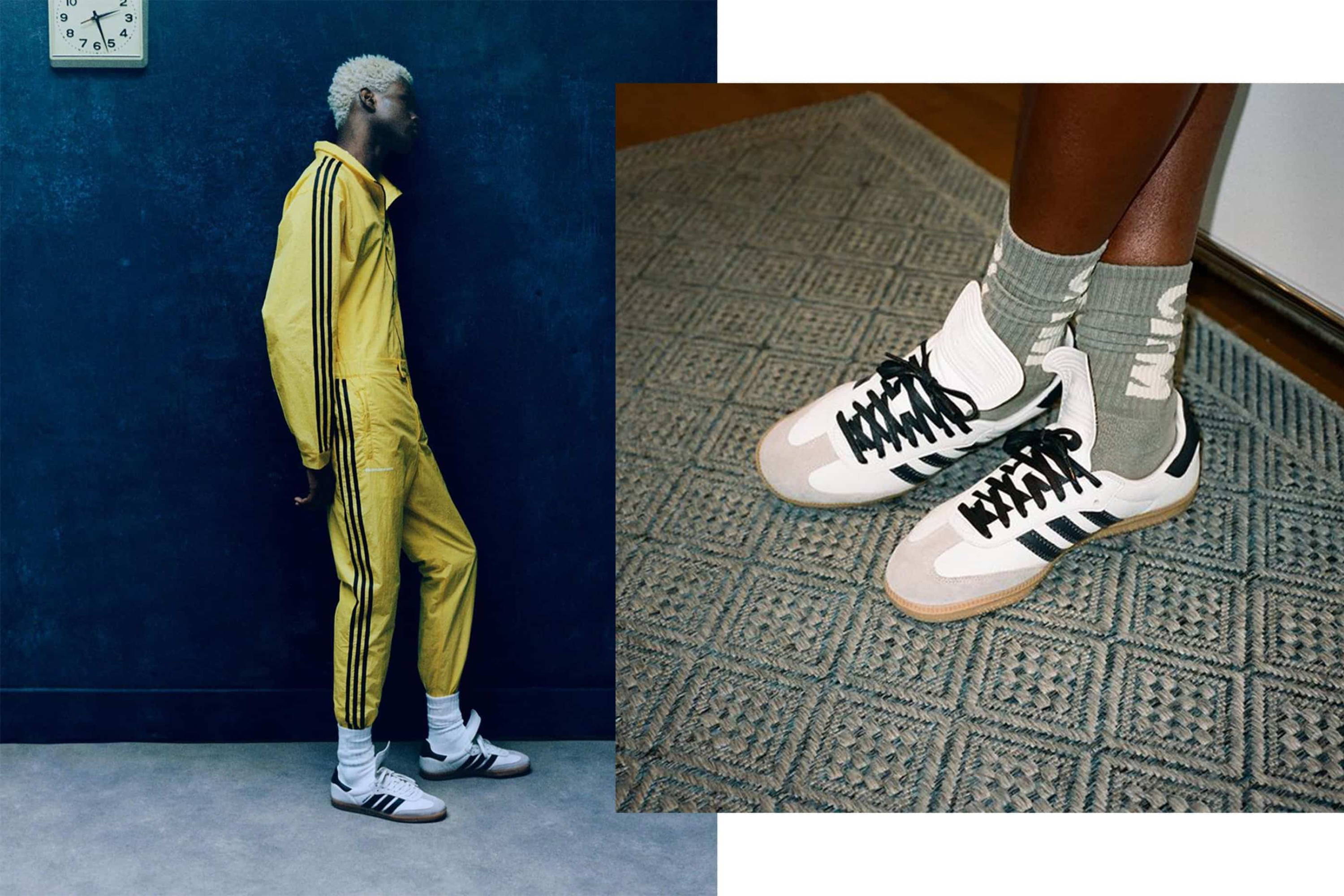 Dr. Jones, to close things out, whether deep into skincare or brand new, the Routine Pack seems to synthesize some of the points you've touched on so far, what is the significance of this particular product in your range?
Dr: For us, an essential principle is simplifying your routine, you don't need a lot of steps that gets over-complicated. We wanted to develop a product line that was easy for people to use and that they could incorporate into their daily lives. We named our Routine Kit the Three Minute Facial because it only takes three minutes morning and night, we want you to carve out that time to take care of yourself.
First step is cleansing with the Rice Powder Cleanser; it's a powder-to-foam cleanser that leaves the skin purified and balanced and key ingredients are kaolin clay and snow mushroom extract. Second step is exfoliating with the Lotus Enzyme Exfoliator; a triple-acting exfoliator that combines glycolic acid, enzymatic and rice particles to remove dead skin cells with the effect of an even and more balanced skin. And the third step is hydration with the Humidifying Face Cream; with this product we wanted to recreate the positive effects that humidity has on the skin and it contains ingredients like snow mushroom and hyaluronic acid to hydrate and lock in moisture.