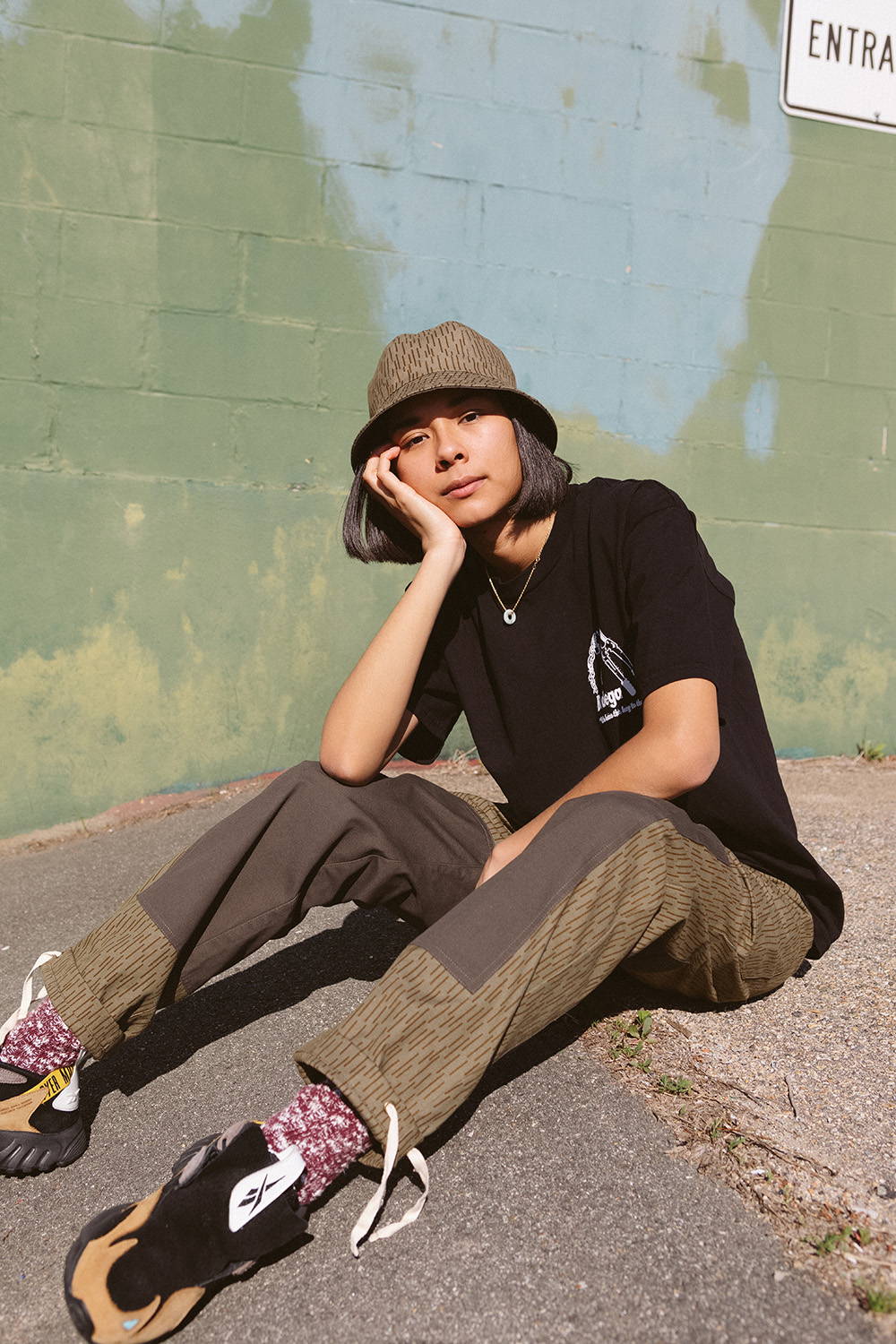 From Henry David Thoreau to Marie Kondo, people who know what they are talking about have urged us to embrace happiness through simplification. Now, before the angriest kid in Intro to Economics spewing steam from their ears about the mixing of simplification and retail, it has to be said, Simplify doesn't translate to get rid of all your possessions. In other words, don't oversimplify simplification. In a modern context, simplification is fully appreciating what you have, and really thinking about what you need, when choosing from the near-infinite selection of material goods that the contemporary consumer has to choose from, at the touch of a screen.
Where the first drop of the Bodega Spring/Summer 2020 collection embraced this sense of everyday life applicable enlightenment with a selection of graphic tees celebrating symbols of good fortune, and an openness of spirit in which to receive them, the second drop of our Spring/Summer 2020 collection offers simplicity in a streamlined range of cut & sew essentials, which meet the needs of the season, in as few steps as possible.  
Nylon shorts offer the casual feel and visual versatility of classic sportswear, in a form ready to deal with triple digit temperatures. The classic, checker patterned soccer kit is an icon of laid-back effortlessness, to the point where actually sweating it out on the field in preparation for the upcoming season seems like just another part of summer vacation. Short sleeve button up shirts appeal to the dedicated partier and tropically debonair alike, depending on your buttoning preferences, of course. For those days when cool is in the weather forecast, and not just a state of mind, work pants and a pullover hoodie are outfitted in vintage, East German rain camouflage canvas, while classic jersey hoodies are a perennial essential. Finally, keep yourself covered from rain or shine, with a reversible bucket hat.
Good vibes are, first and foremost, a state of mind, but it never hurts to have some extra help.