Creative Community

featuring

OJ Slaughter
With work that continues to defy the traditional constraints of photography, OJ Slaughter is helping lead the charge to document the history of right now. Born in New Jersey, their Queer, Black, and Jewish upbringing greatly shaped the way they approach the world. A self-taught photographer and profound storyteller with a focus on community, Slaughter seeks to preserve history for future generations.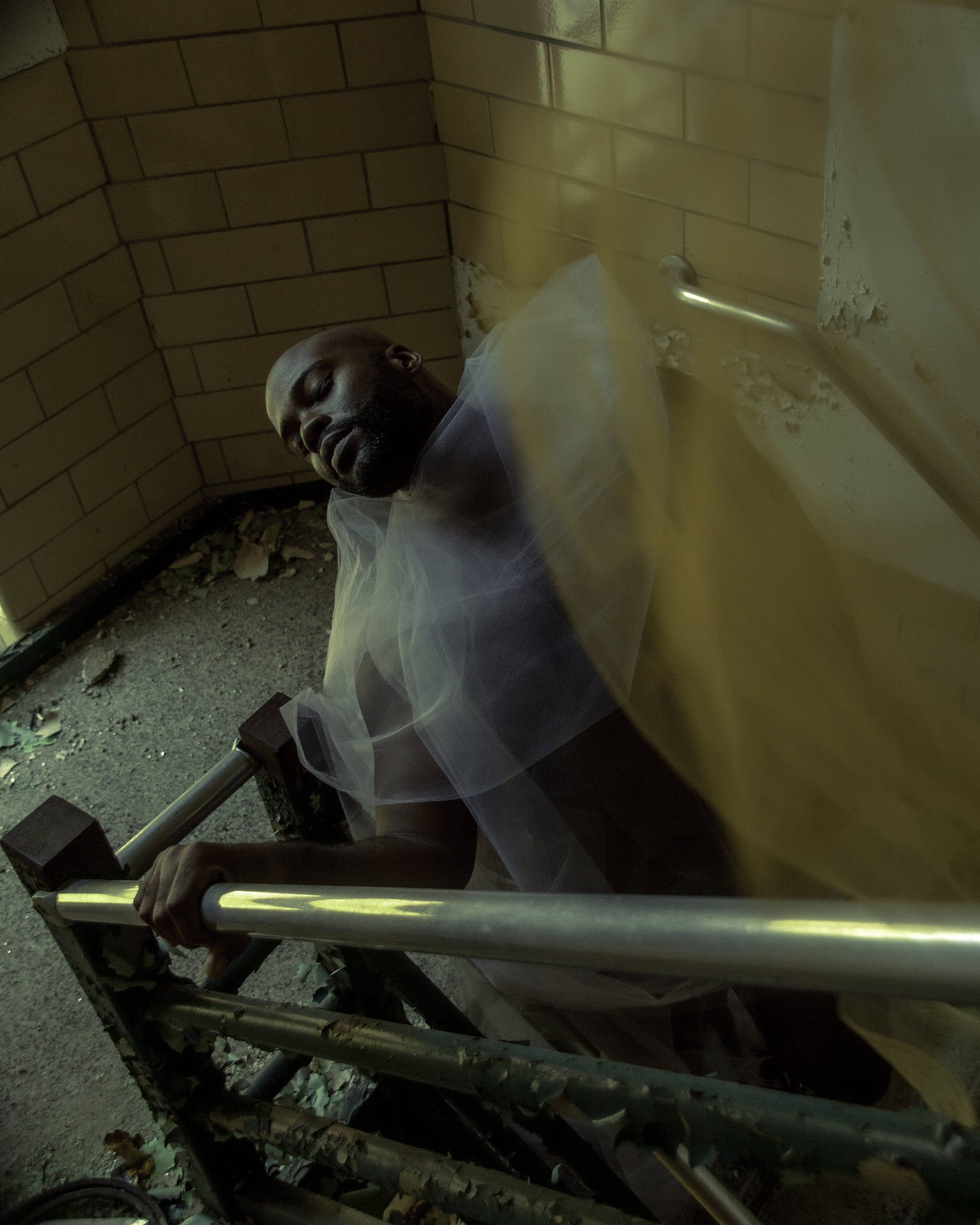 Focusing on light, movement and color, their work lends a vibrant, living quality to photographs that is wholly unique, allowing them to capture the true nature of today's living history. In addition to their work appearing in Vogue Italia, Time Magazine and the Boston Art Review, their concentrated work in racial justice earned them an Honorarium by the Harvard University Committee on the Arts. Also as the creative director for WBUR's Sound On Series and former artist in residence at Harvard Art Lab and Windy Films, Slaughter's committed focus on social change is actively pursued by seeking out subjects and artists of color and collaborations with people of all genders.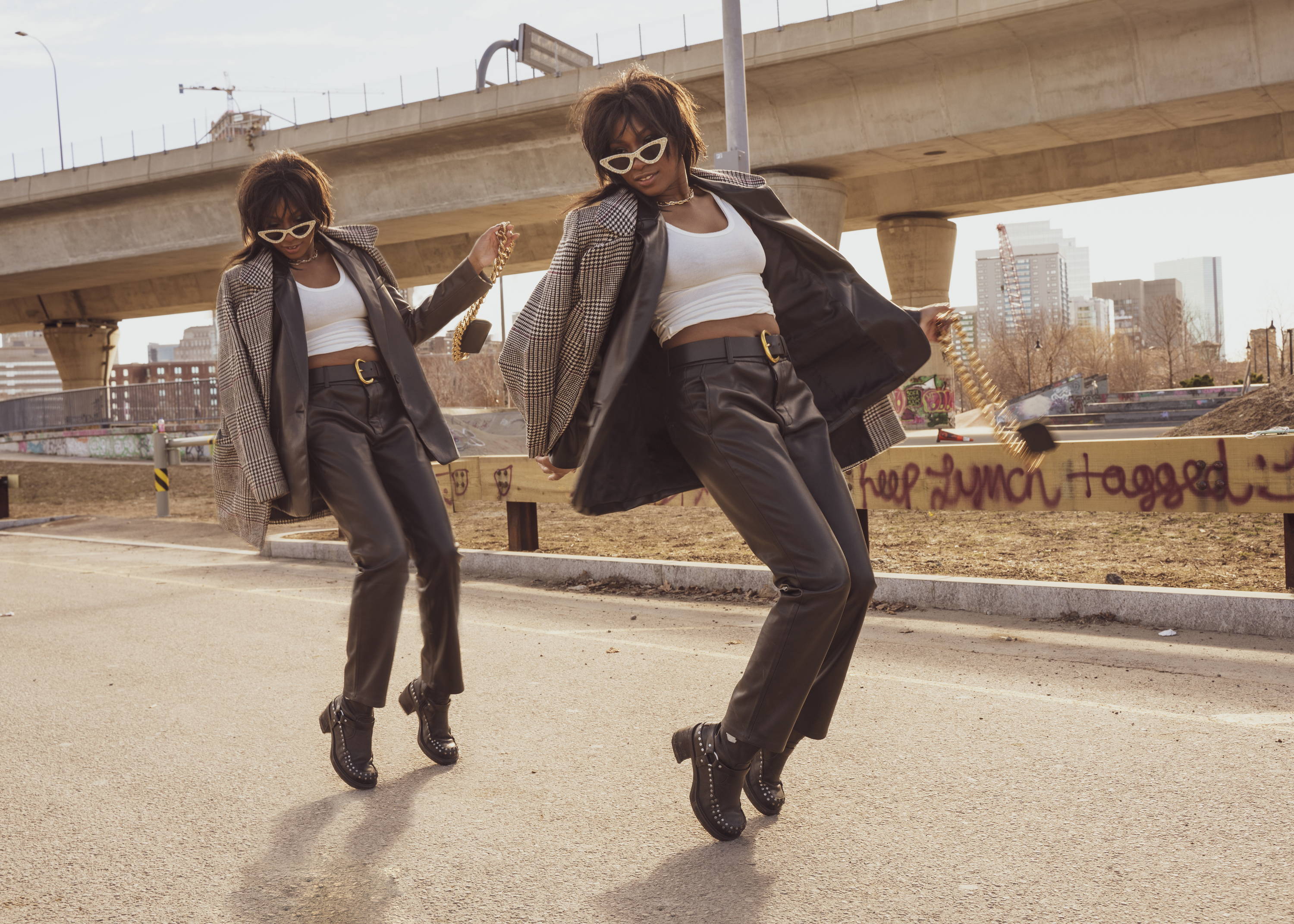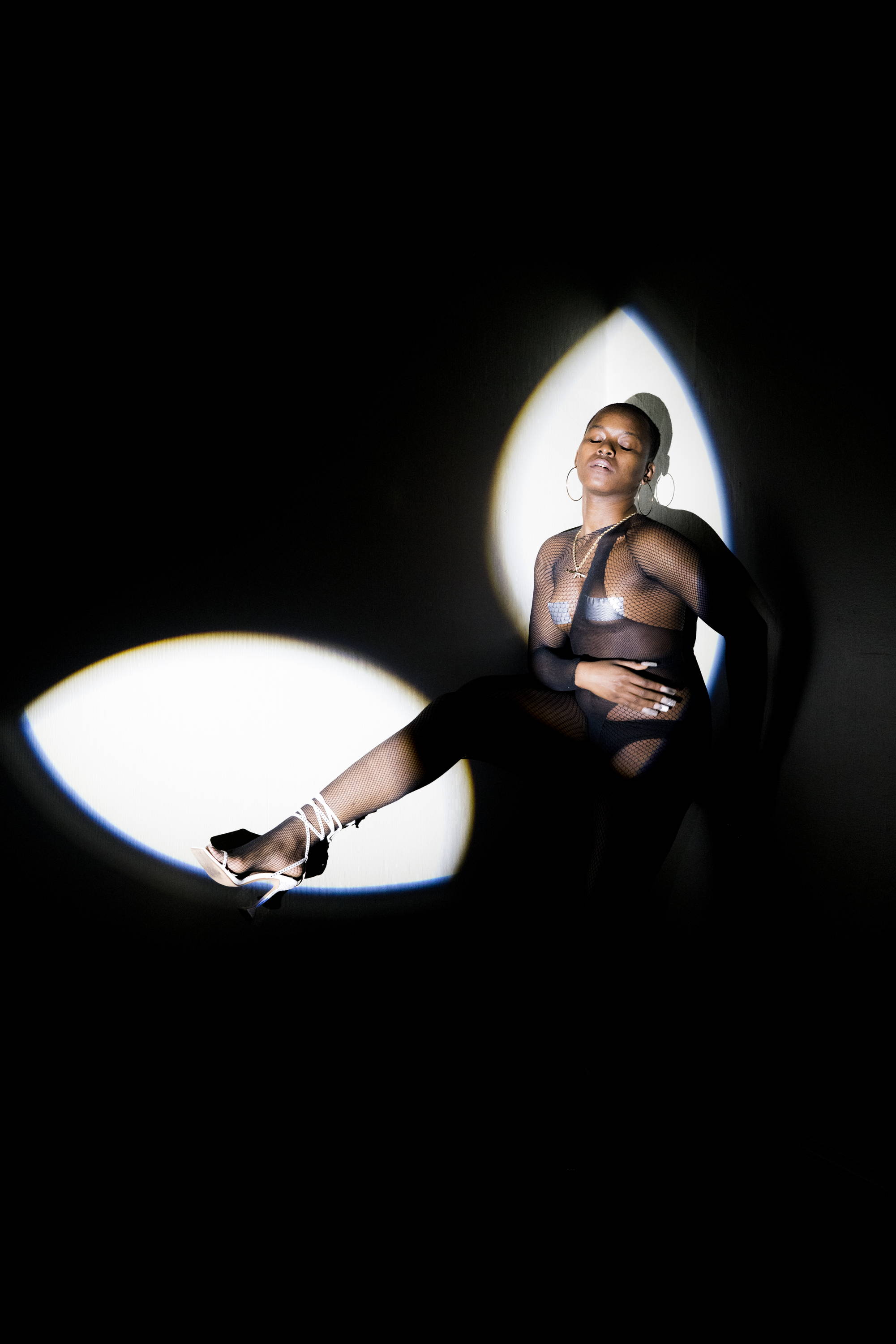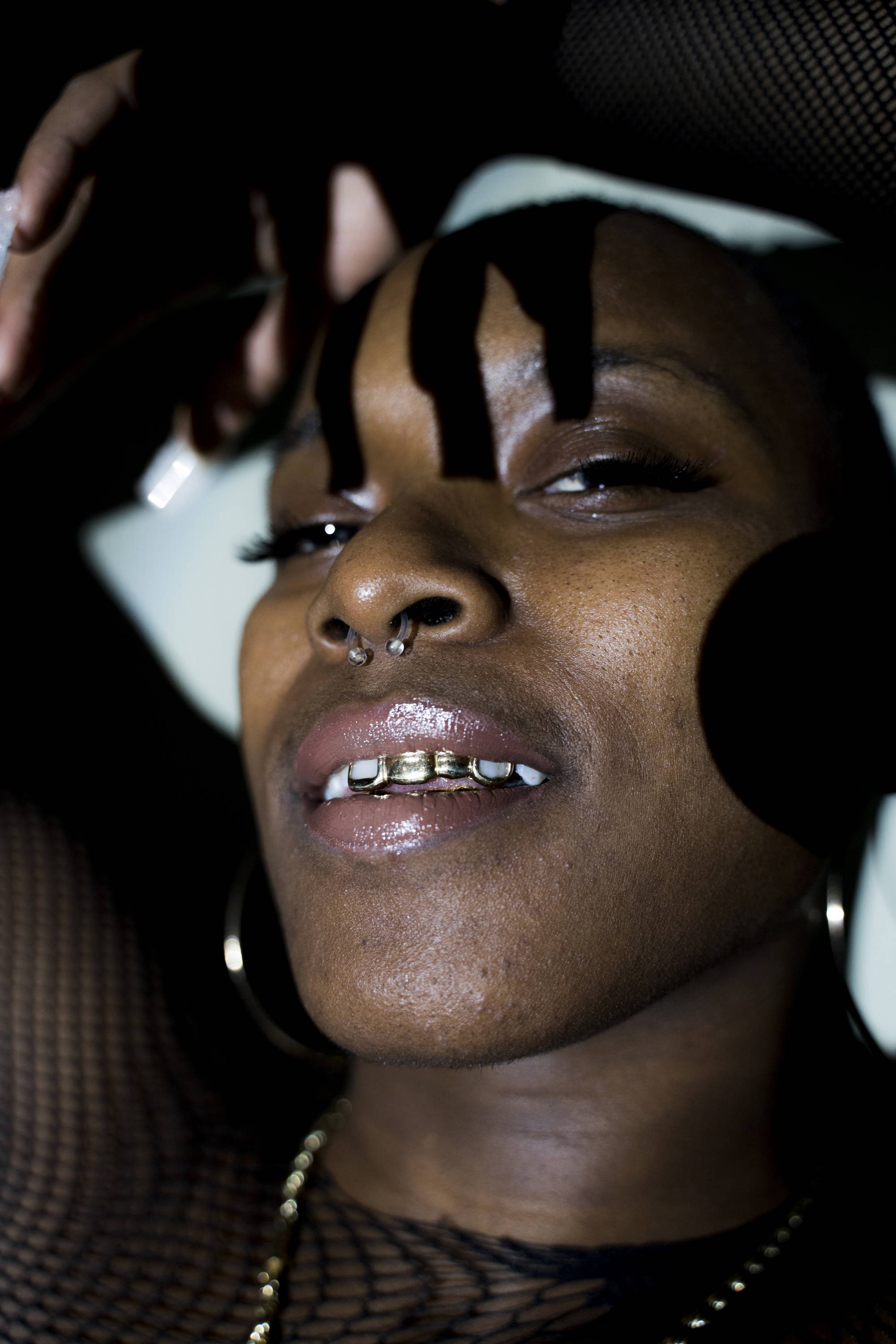 Selection of works by OJ Slaughter
Letting the subject take the lead and create with the person instead of for the person, OJ believes that individuals should have the power to tell their own stories with whatever tools they have. As seen in their acclaimed collection,
THORN
, OJ Slaughter uses studio interviews, archival imagery, and footage from the 2020 protests to examine Boston's role in the civil rights movement over the past 60 years.
"The History of Right Now is about changing the way we view our future, our present and our past now," says Slaughter. "In a world that has been dominated by storytelling through the white gaze, what does our history look like when told from Black people to Black people? My idea is to let Black and Brown people imagine a future when they have agency over their own stories. My goal is to be able to document The History of Right Now in a way that will let people feel heard and unfiltered while giving true, first-hand accounts of history."
(below) Selection of works from THRON by OJ Slaughter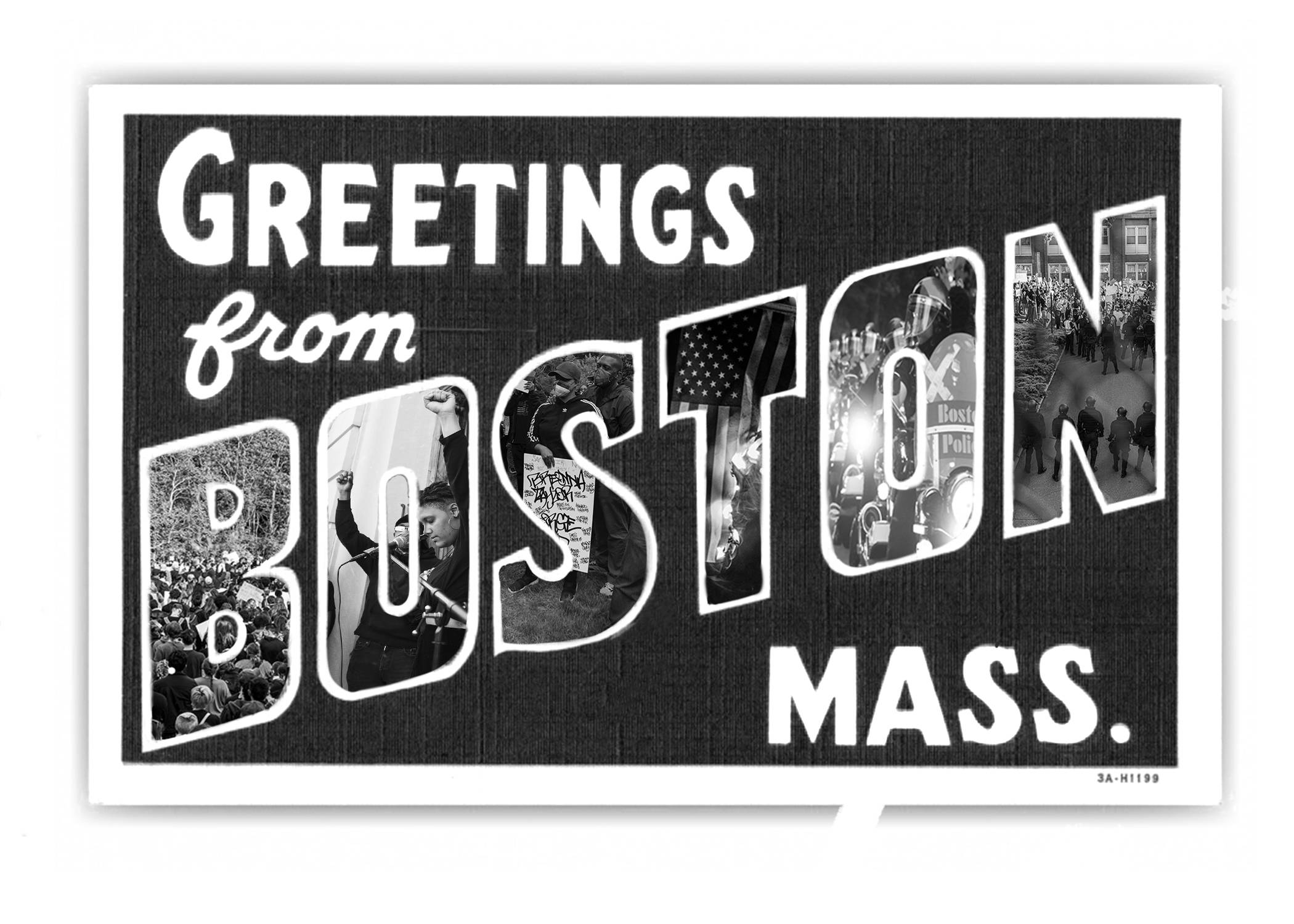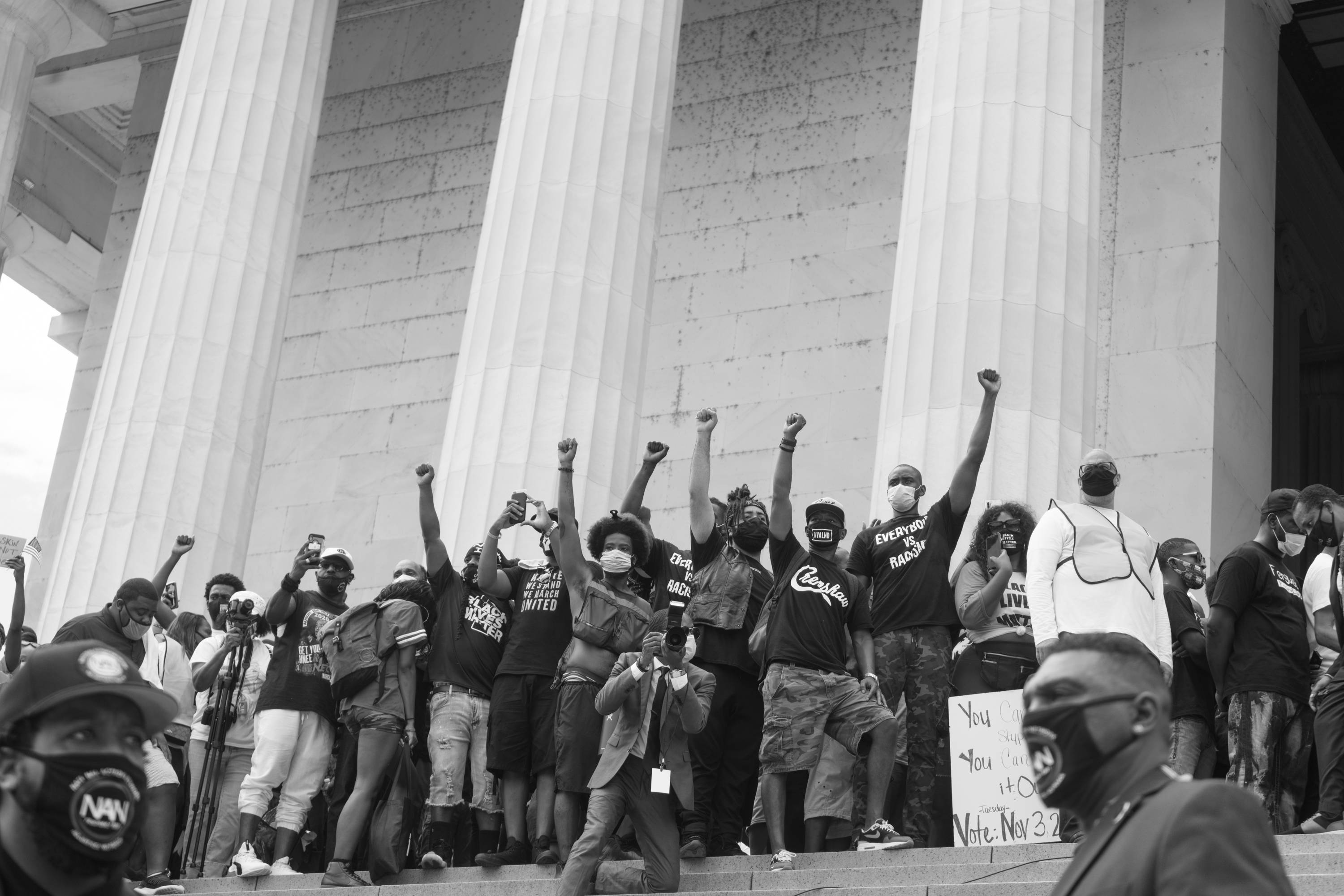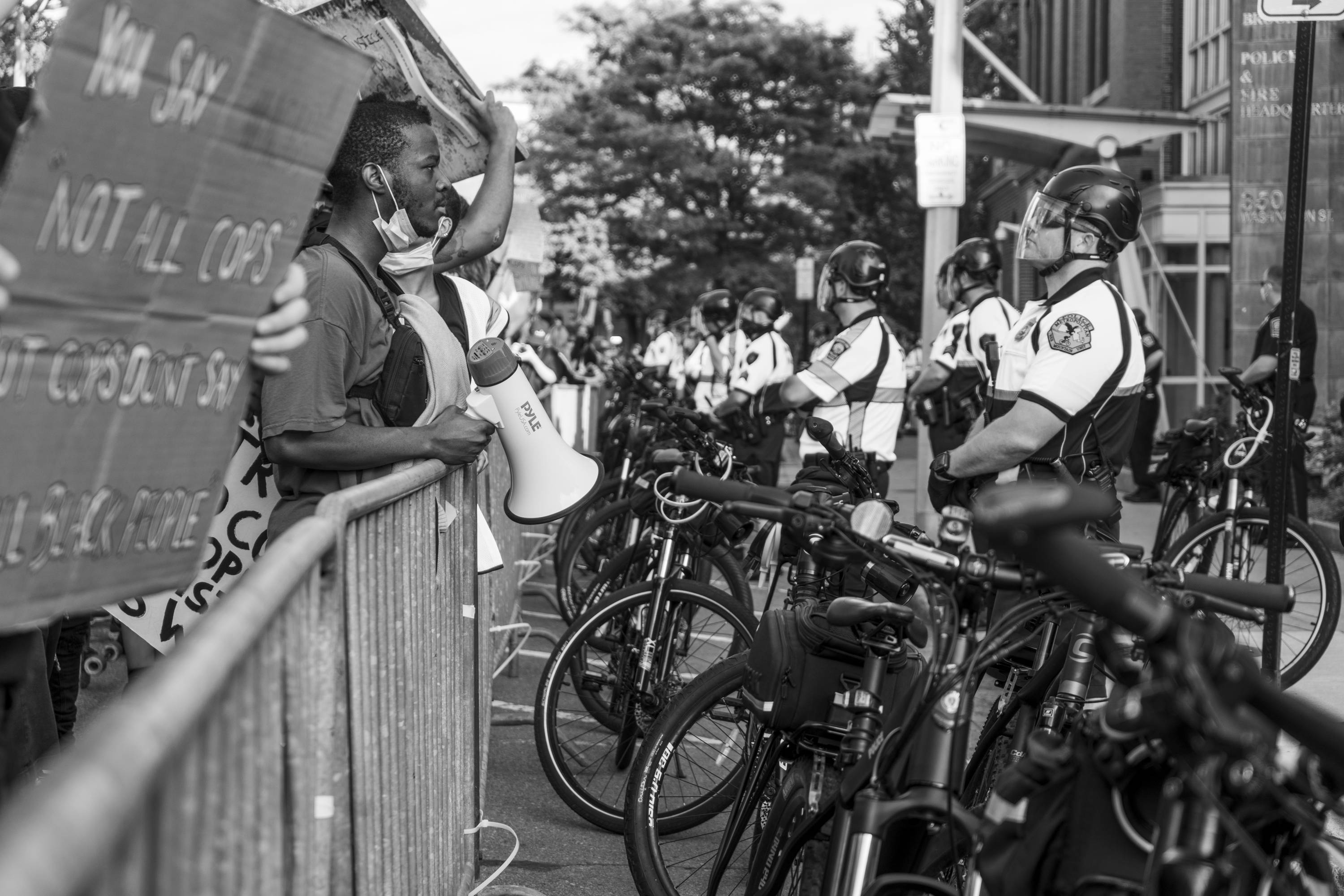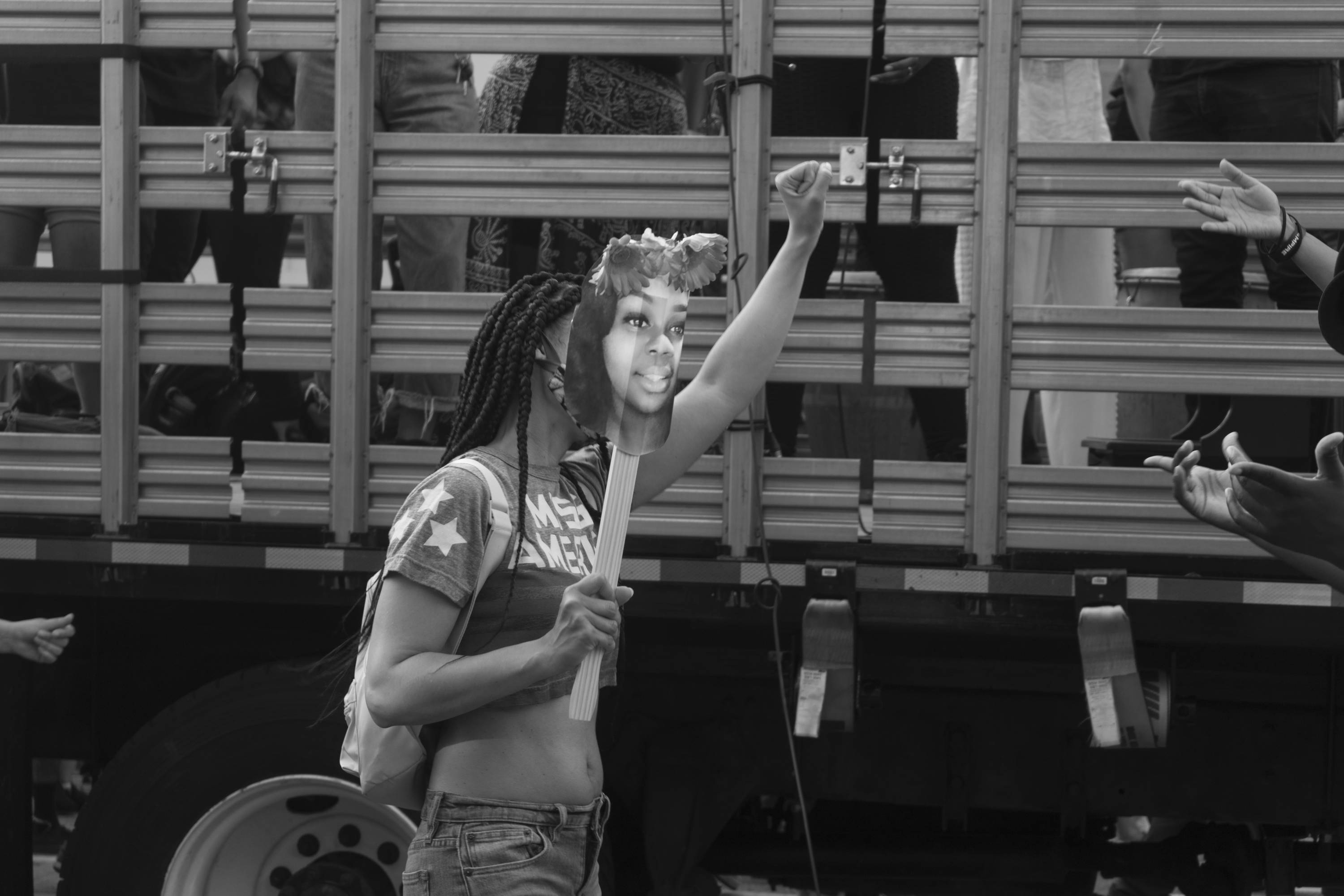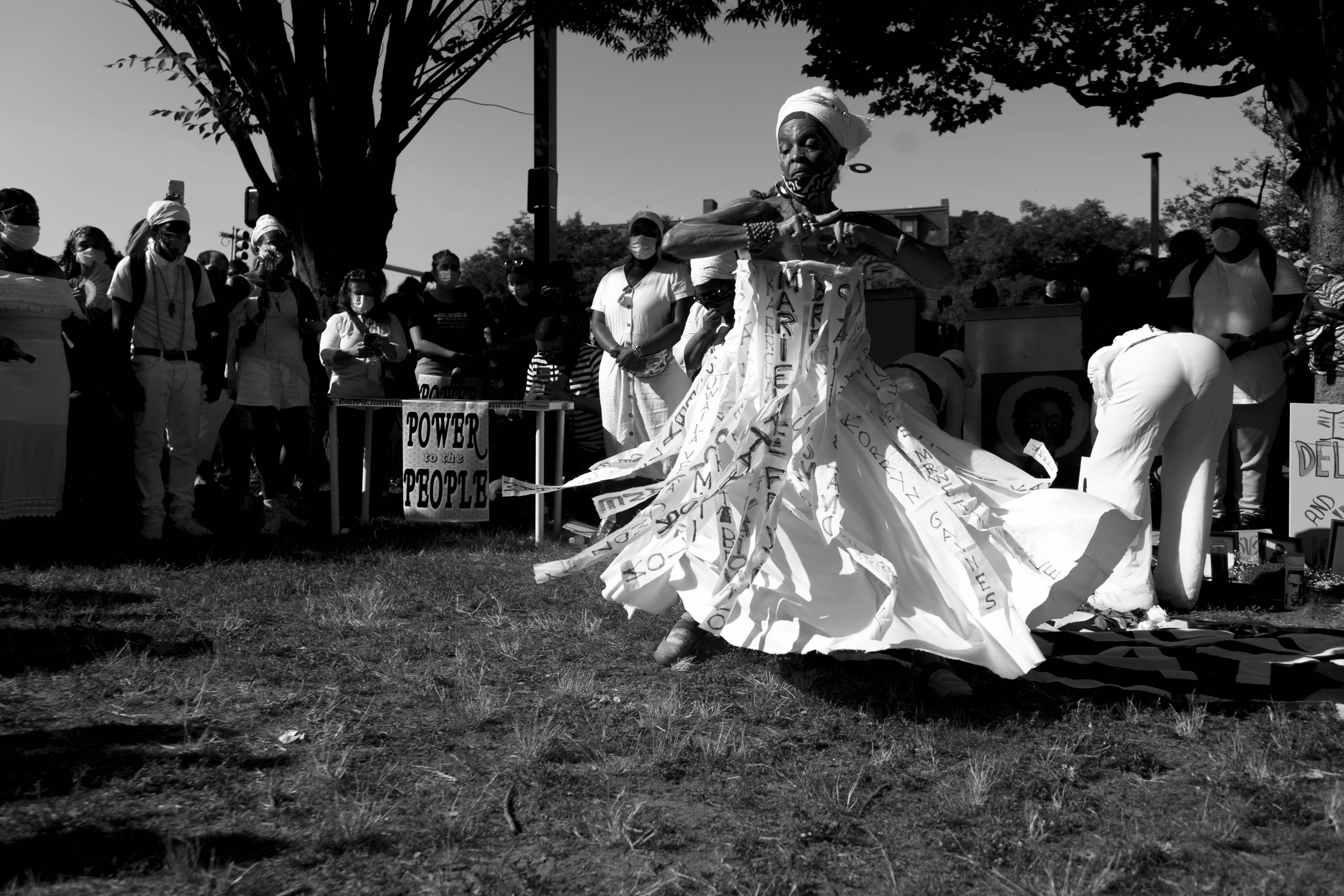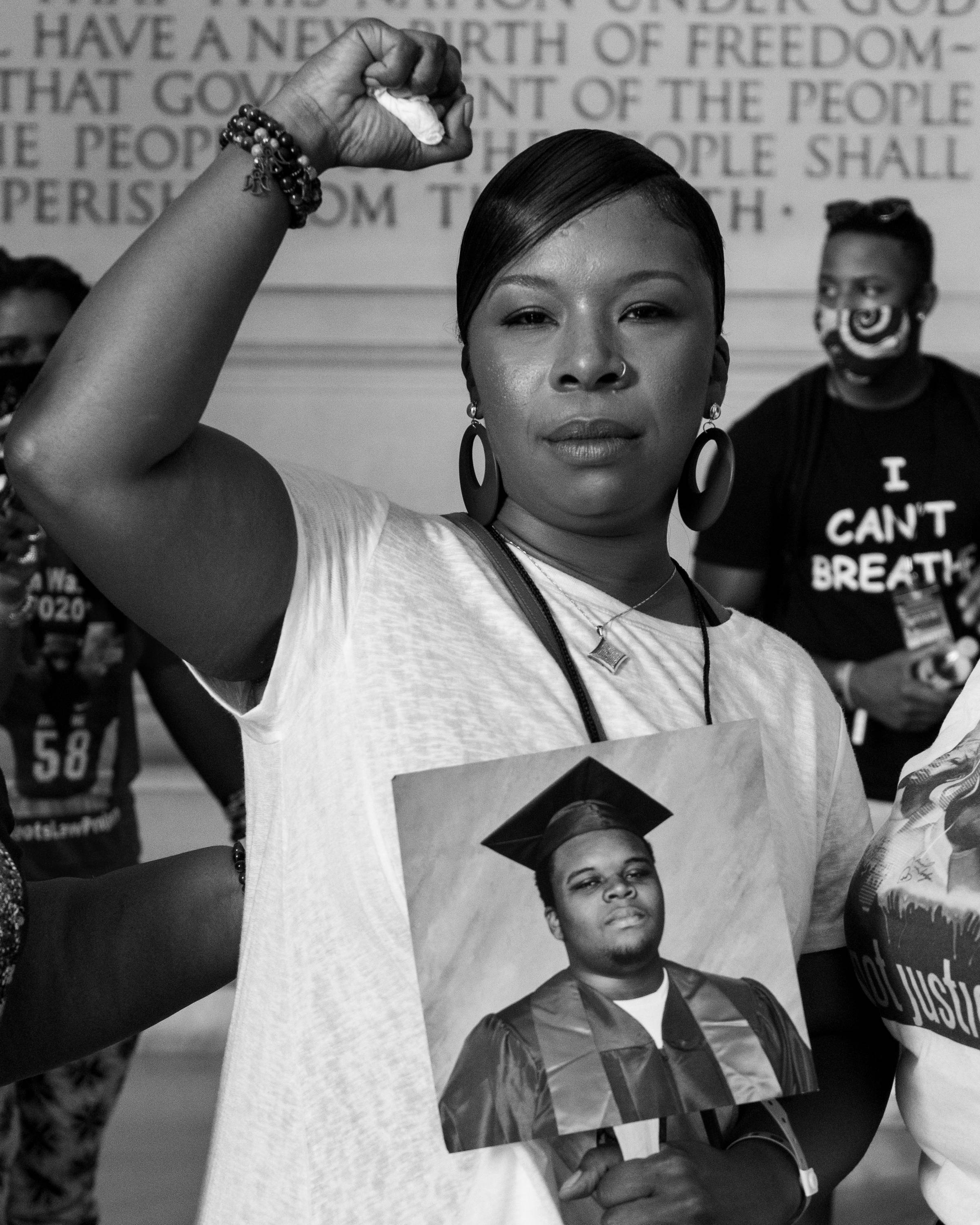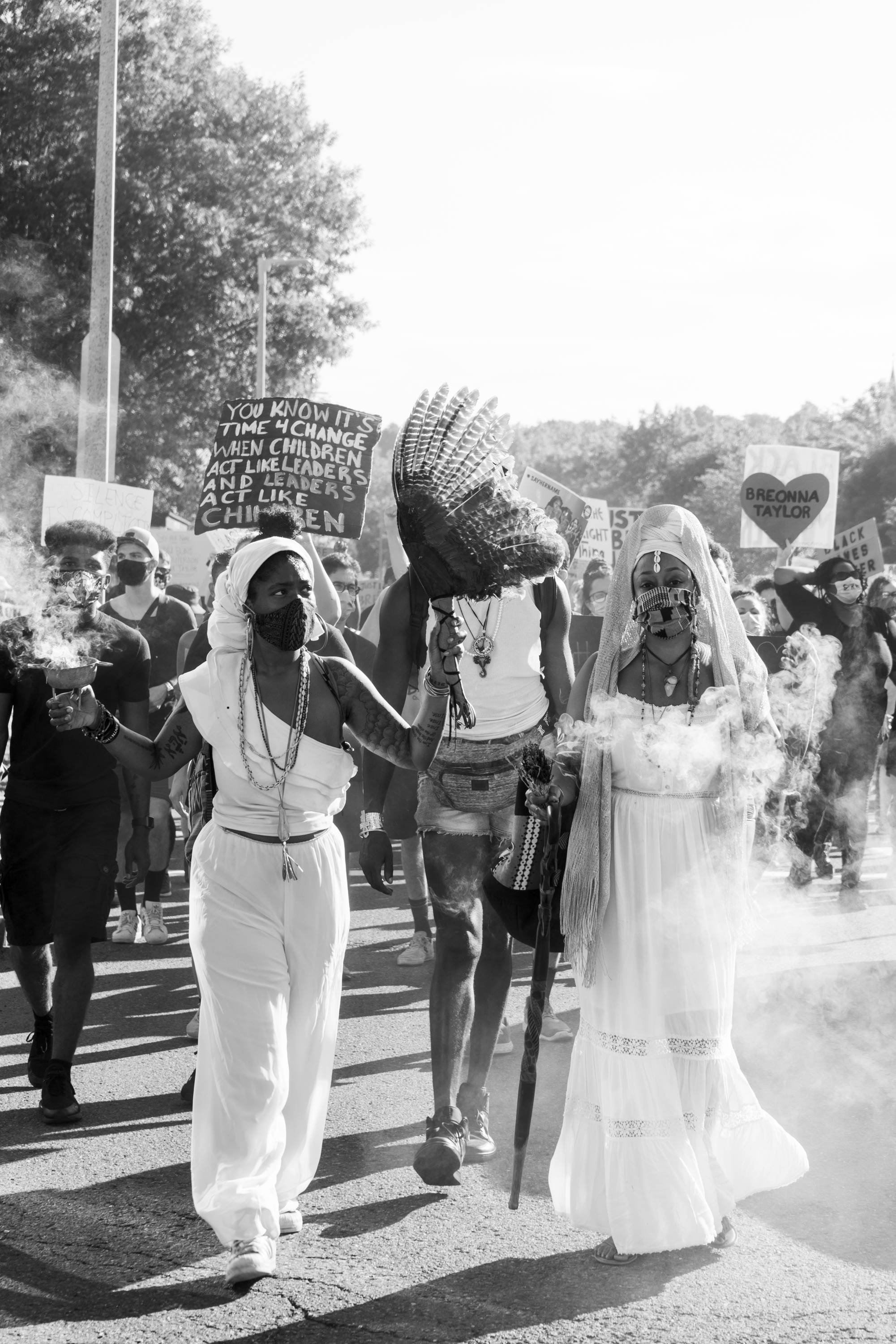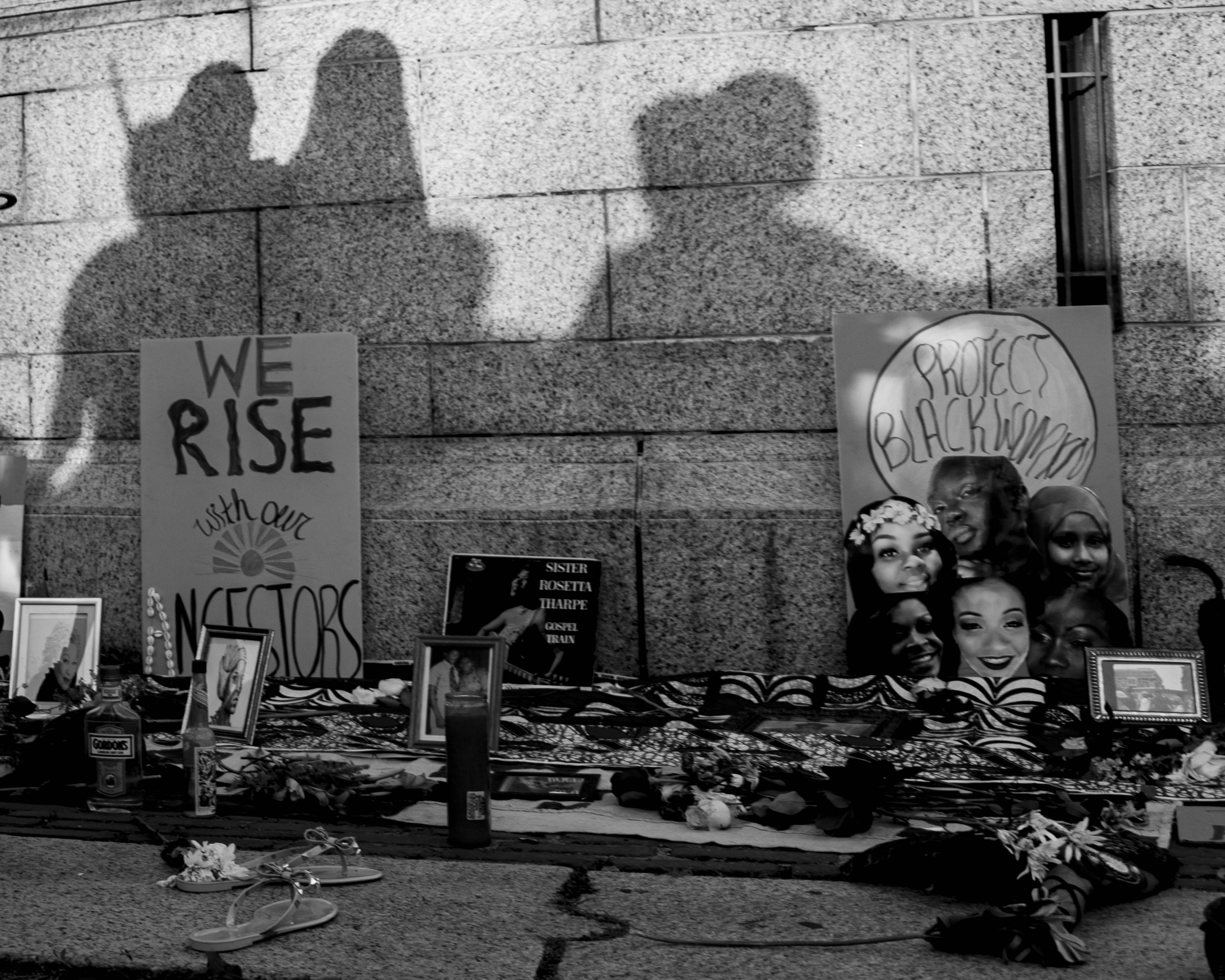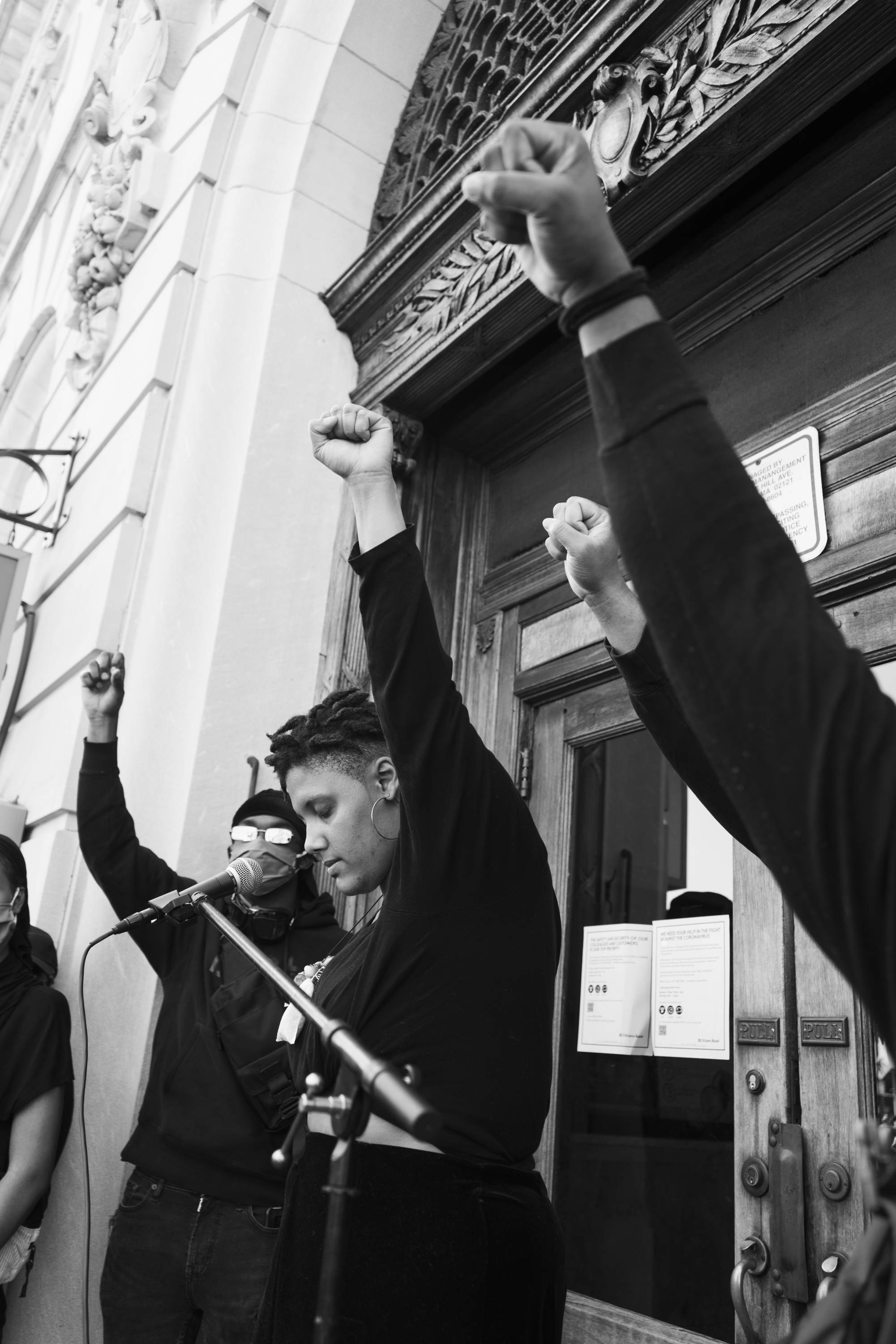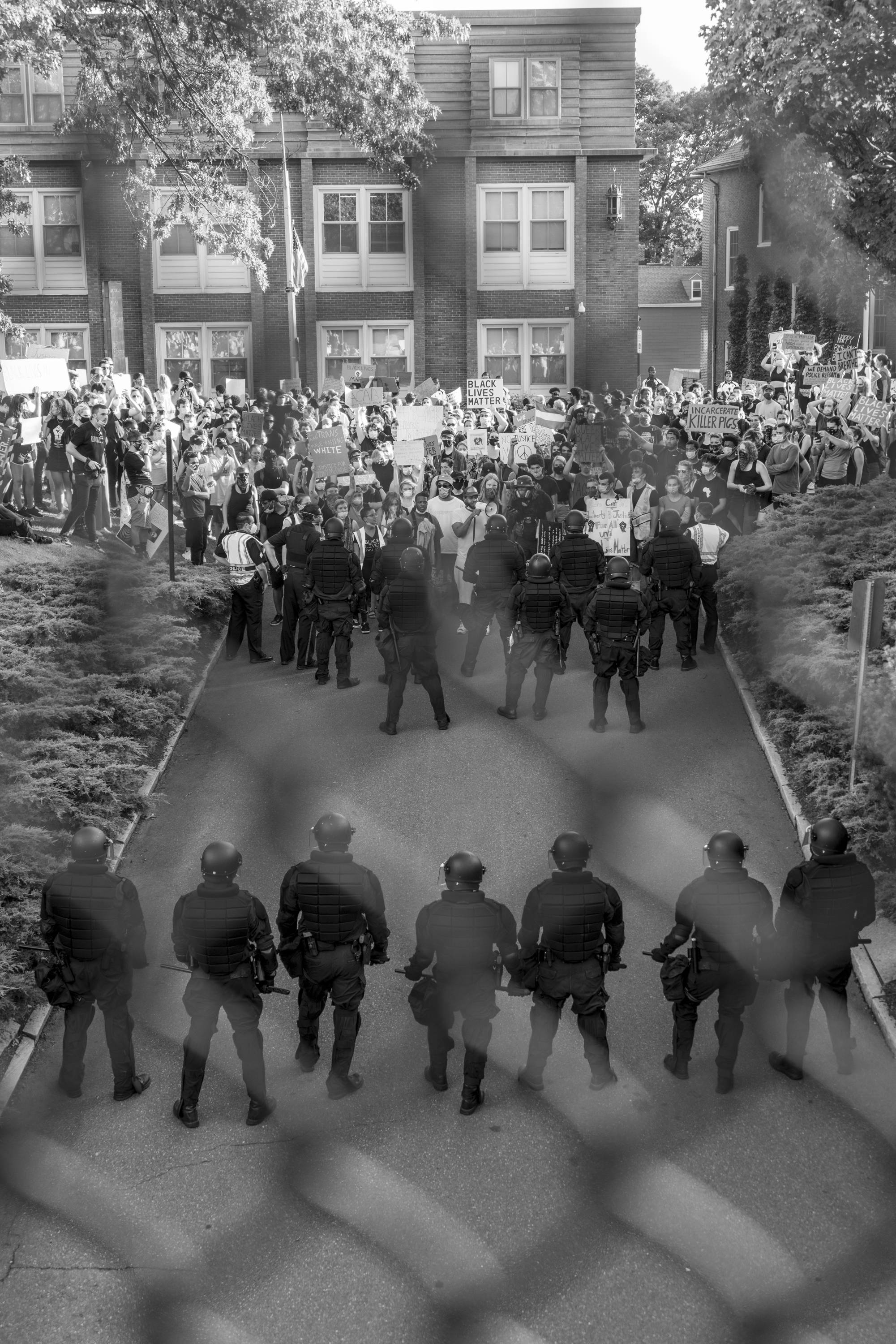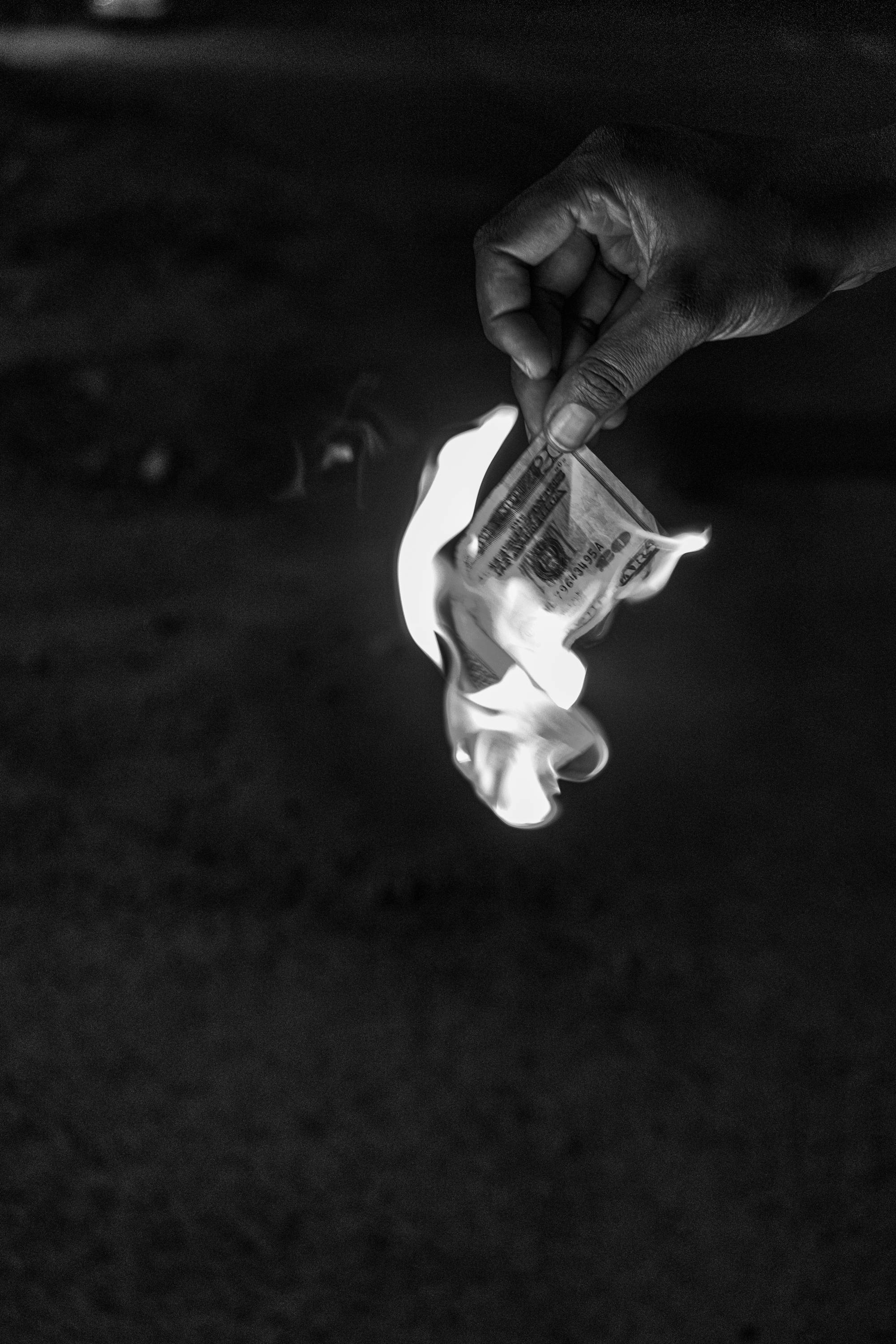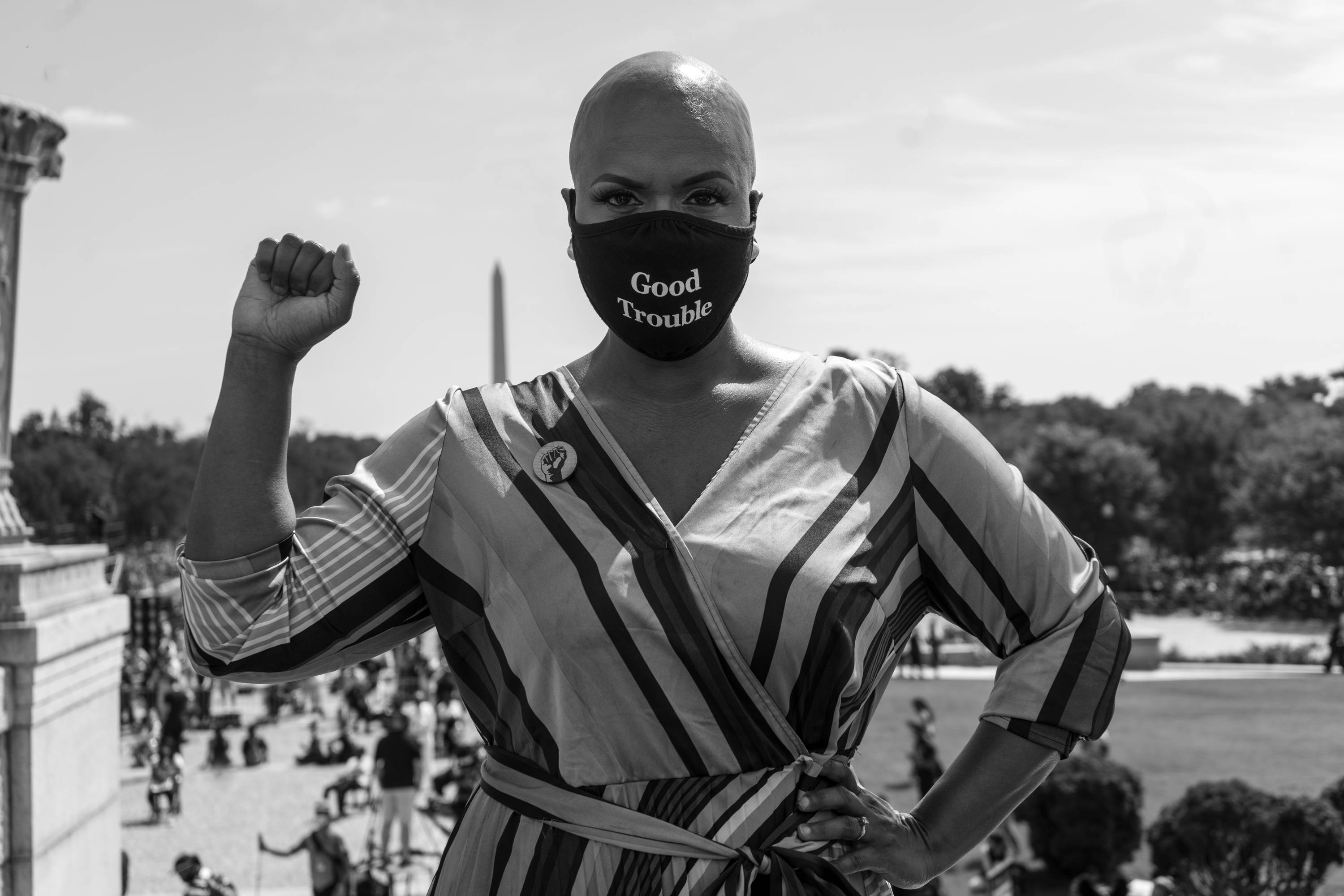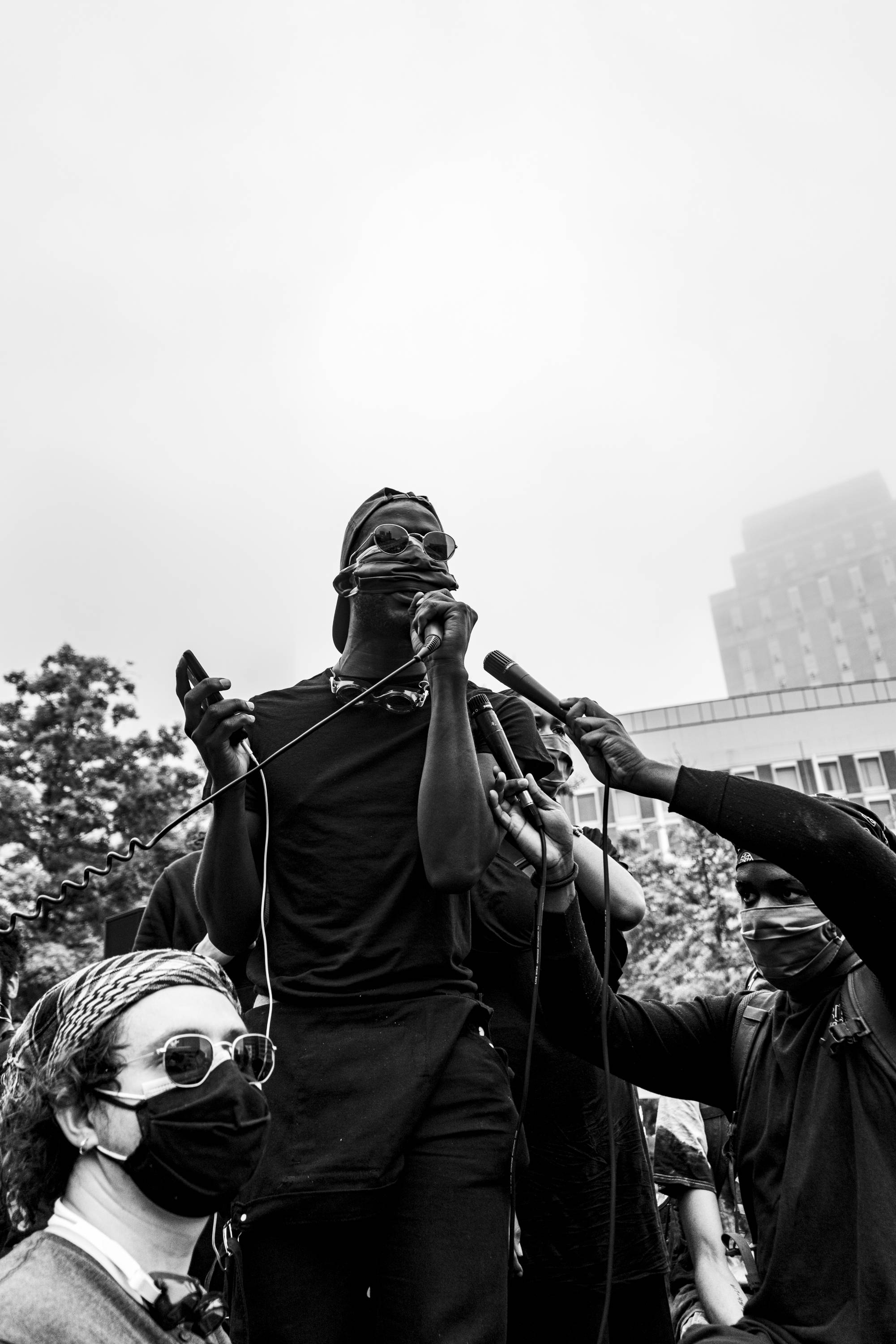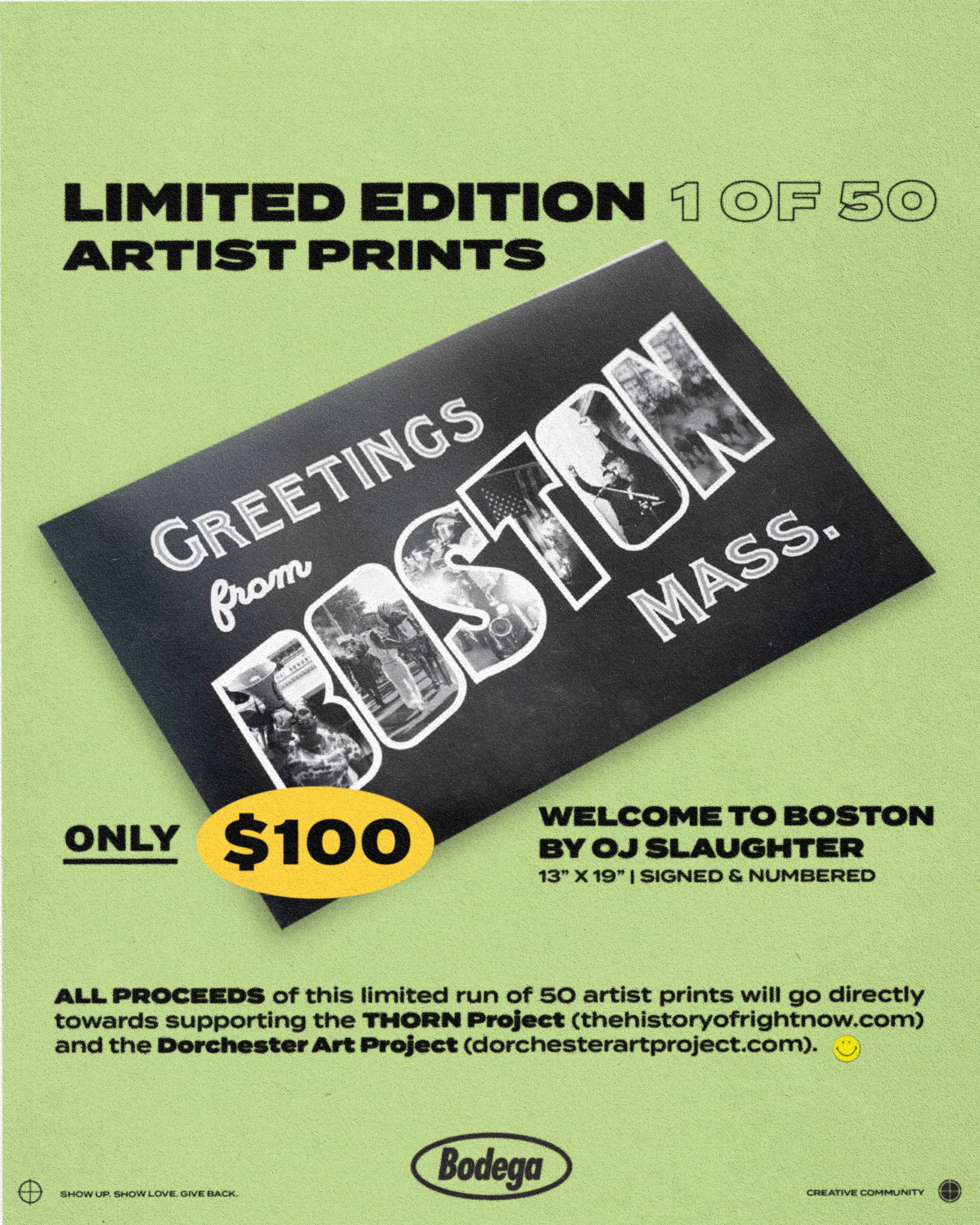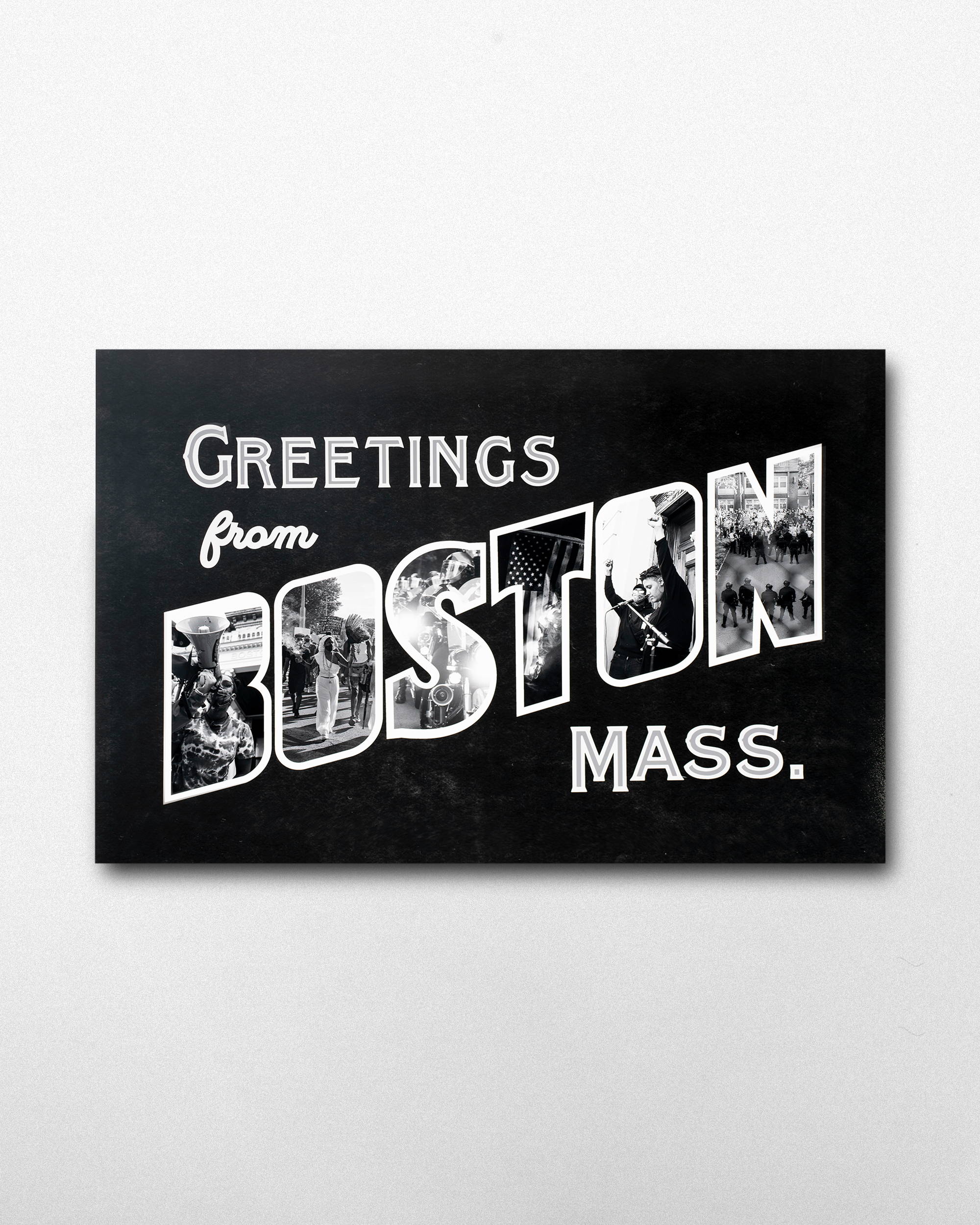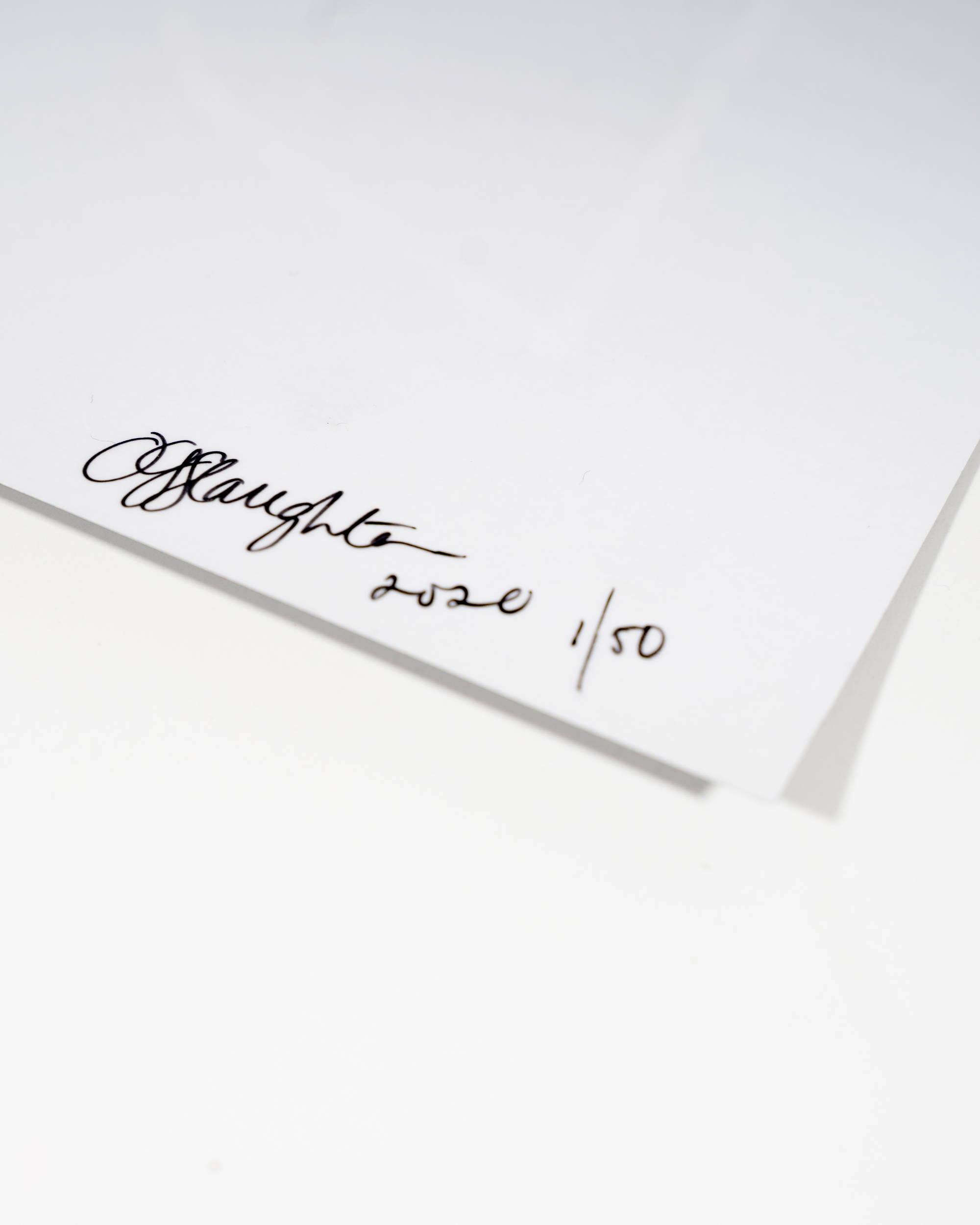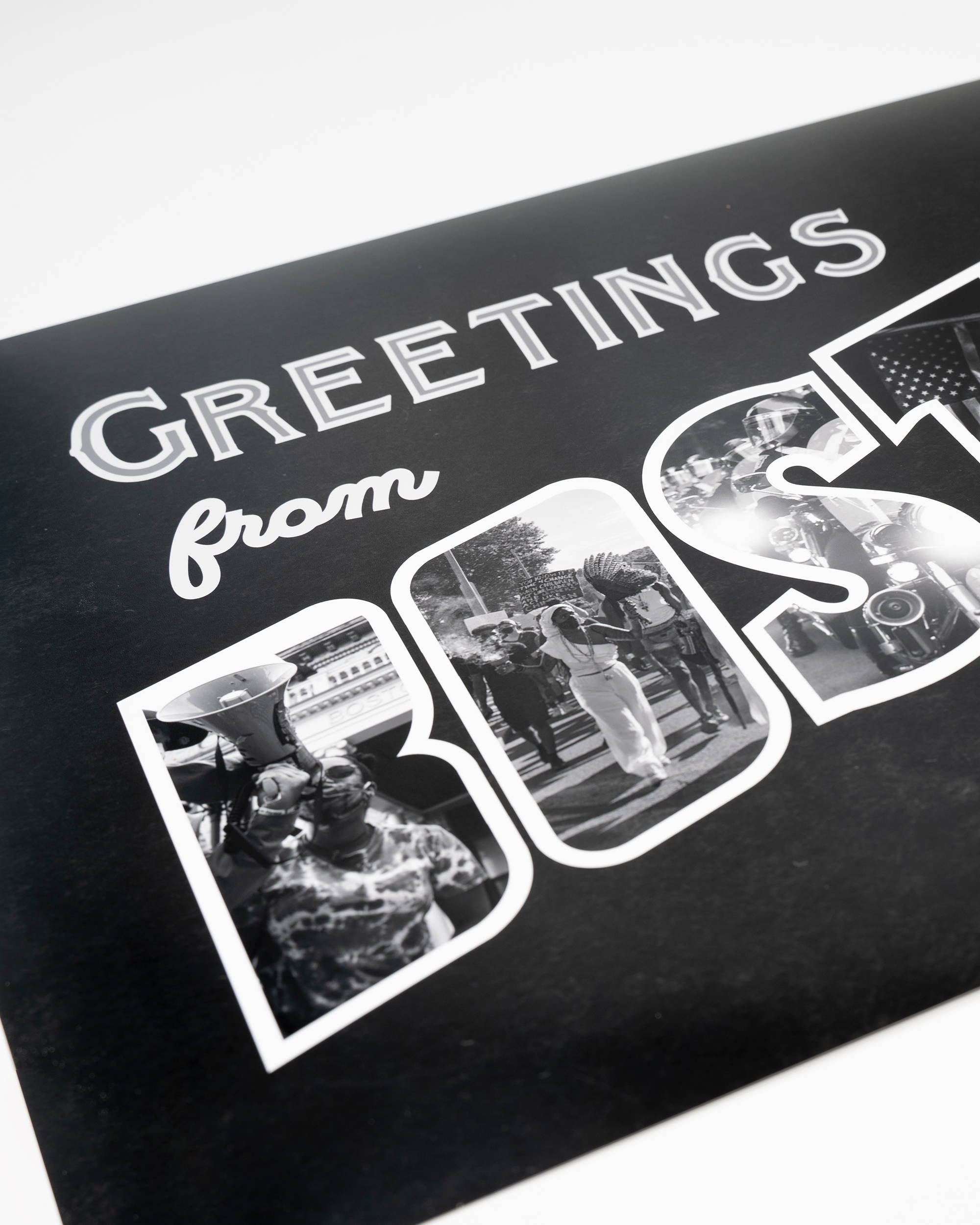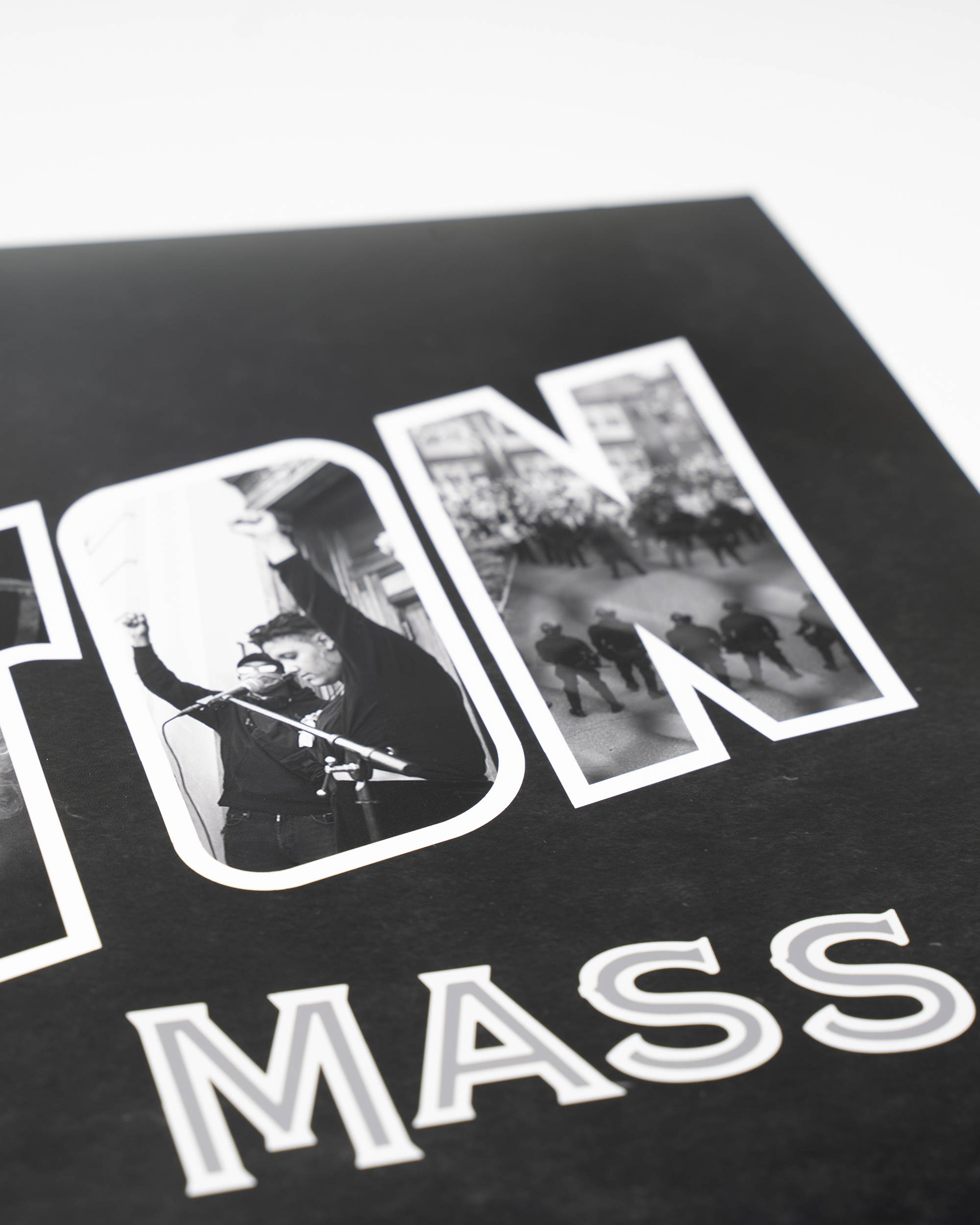 In partnership with Bodega, Limited Edition 13" x 19" Artist Prints of "Welcome to Boston" by OJ Slaughter will be available for purchase. All proceeds of this limited run of 50 Artist Print will go directly towards supporting the THORN project and the Dorchester Art Project.
Each print is numbered and signed.
Sale will run from 2/24 to 2/27 @ 4:00 PM EST
Prints will be shipped by 3/5.
About "Welcome To Boston"
Boston is typically a city painted with a wide brush stroke of American patriotism. After the murders of George Floyd and Breonna Taylor, Bostonians took to the streets in record numbers. Multiple new action groups were formed to create pockets of mutual aid networks and protests that rearranged the community of Boston. Drawing on classic imagery of American postcards, "Welcome to Boston" is commentary on the ongoing history of racism and injustice in the city. This postcard acts as an accurate representation of the power of the people and the immense pressure that Bostonians fighting for liberation and equity felt in the year of 2020.
About THORN (The History of Right Now)
History should belong to the people who are experiencing it. When important stories are told from outside the experience, people, often Black people are voices that are left out of the storytelling. The History of Right Now is a documentary series produced by OJ Slaughter and works to show the world what happens when Black people tell stories for Black people. THORN is a 15 minute short film showcasing Black independent journalists and their journey of preserving history in the hecticness that came from the murders of Breonna Taylor and George Floyd. Picking up cameras in the middle of the pandemic photographers and videographers from all different places in life formed friendship and support groups. This is a story of perseverance, joy and truth. This is a story of fighting for the autonomy of your own history.
About the Dorchester Art Project
DAP is a community-driven art space in Fields Corner. Their mission is to serve artists in Dorchester and Greater Boston by providing affordable studio, performance, gallery and community gathering space. DAP is run by Brain Arts Organization which is a 501(c)3 nonprofit whose mission is to realize creative independence in systematically undervalued communities.
"Part of telling your own history is knowing that it can be told anyway you please. Artists, since the beginning of time, have created their own narratives using their work to place you in a fleeting moment. People need places to explore, create and learn, Dorchester Art Project offers them that refuge. DAP is central to the liberation movement in Boston. They provide resources for artists to continue to create and have opened their doors to provide space for mutual aid projects to exist. They help stock the community fridge and have a store for local artists to sell their goods. DAP is an excellent example of what happens when the community is empowered." - OJ Slaughter