First come, first served product will release on the new arrivals page and the brand's collection page when available.
This product is considered a Quickstrike (QS). All QS, limited edition, and brand collaboration products are final sale.
Release Info: Thursday, September 26, 2019
Available online and in-store at our Boston location at 10am EST and in-store at our Los Angeles location at 11am PST on a first come, first served basis.
As the mind behind Undercover, Jun Takahashi has, to put it mildly, a wealth of experience translating subcultural spirit into ultra modern, cutting edge aesthetics. Instead of biker jackets and spikes, Takahashi's latest transmutation takes on the rebel spirit of running, with a new collection from his Gyakusou imprint for Nike.
In those early days of running as recreation, the practice was definitely considered an oddball hobby by people who had never really come across the concept of running for its own sake before. Subsequently, the practitioners developed a kind of fraternal/communal spirit.
The highly technical, functional (performance fabrics, articulated storage, modular designs) apparel that has come to characterize the Gyakusou collections bears a running club style livery, GIRA, or Gyakusou International Running Association, as a homage to the sense of community fostered by the 1970s mavericks. The collection's footwear component features one silhouette, the Air Zoom Pegasus 36 Trail. With features like water repellent, quick dry mesh, asymmetrical lacing system designed to align with the toe bones and support overlays, the Air Zoom Pegasus 36 Trail represents a departure from past, urban focused Gyakusou designs, represented by a rose motif that appears throughout the collection.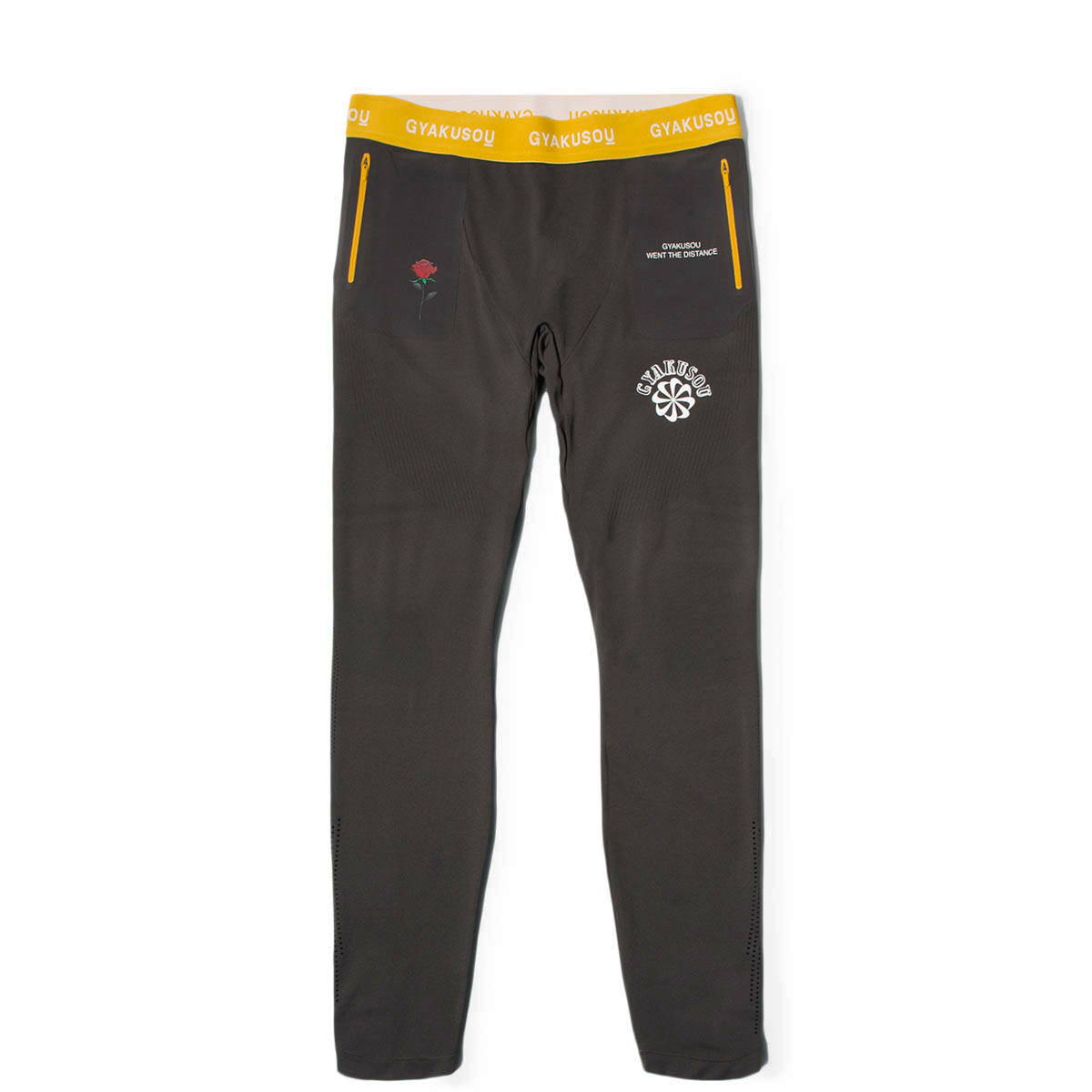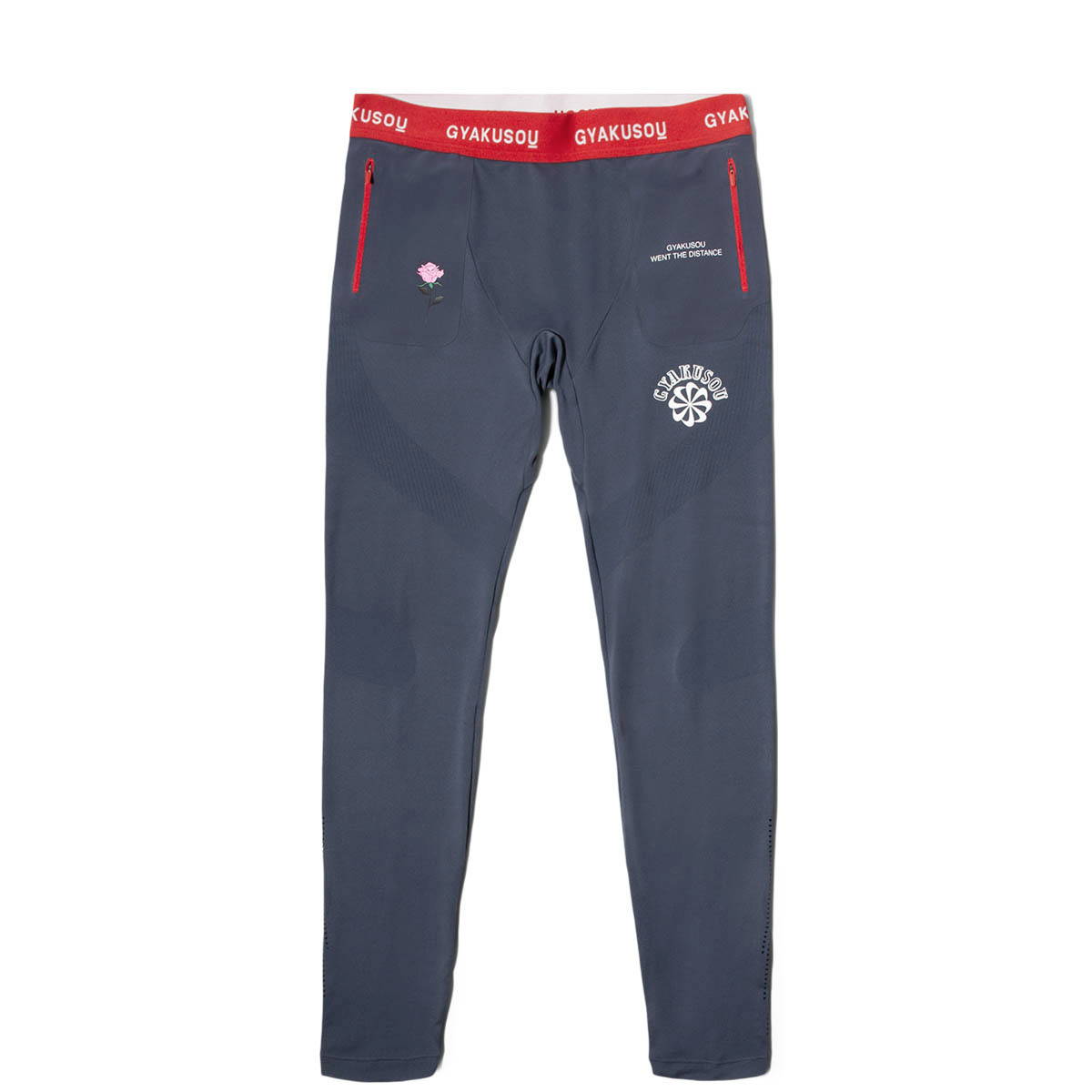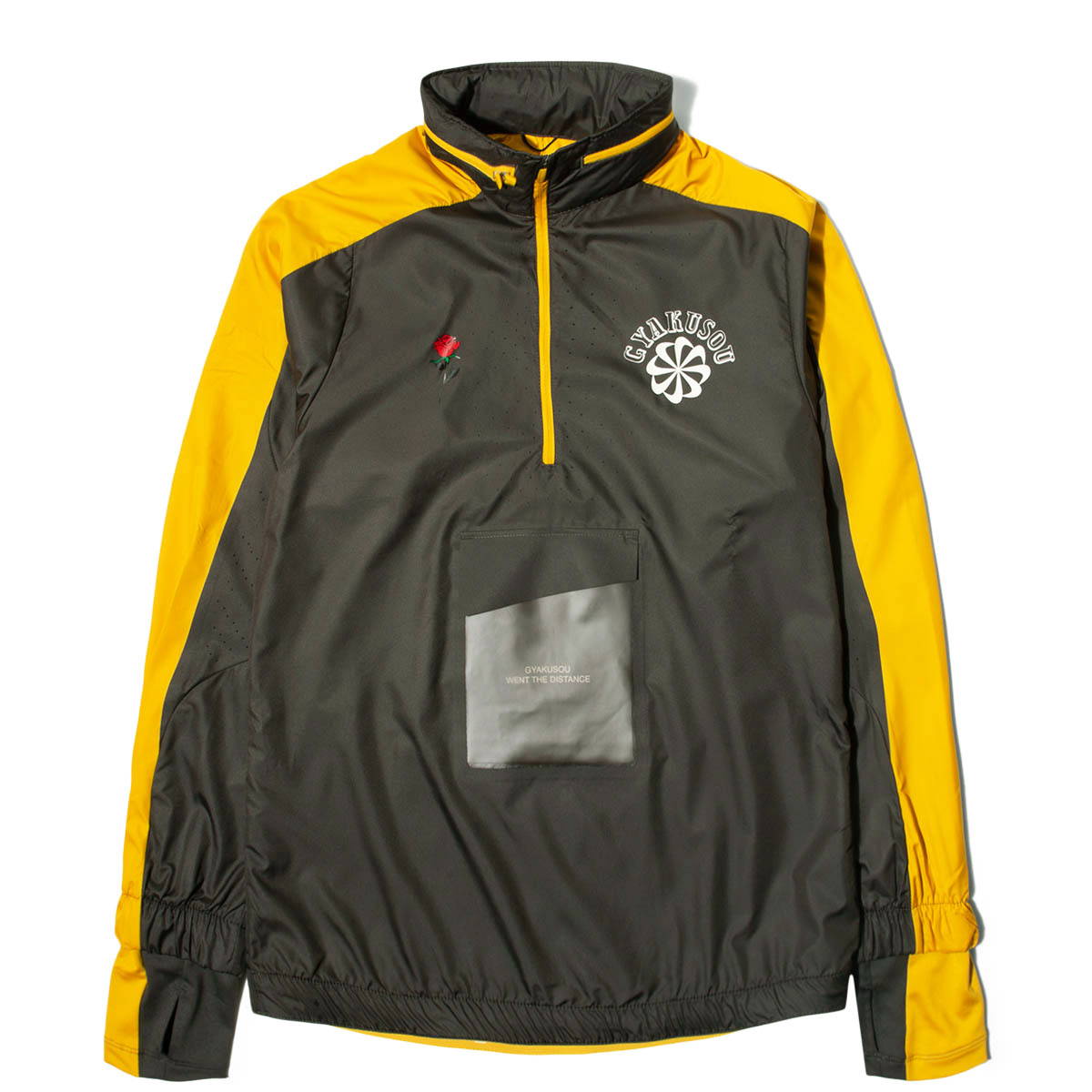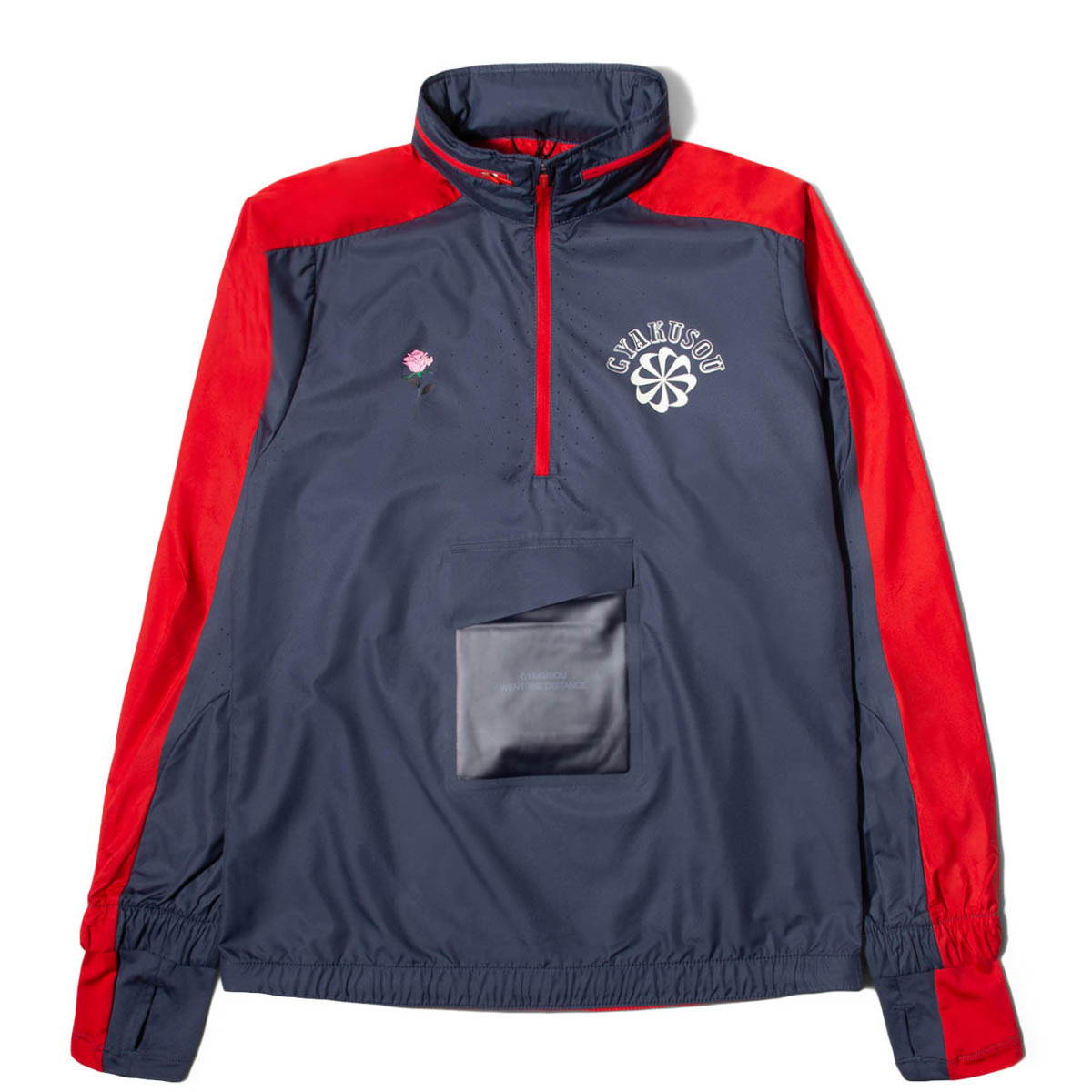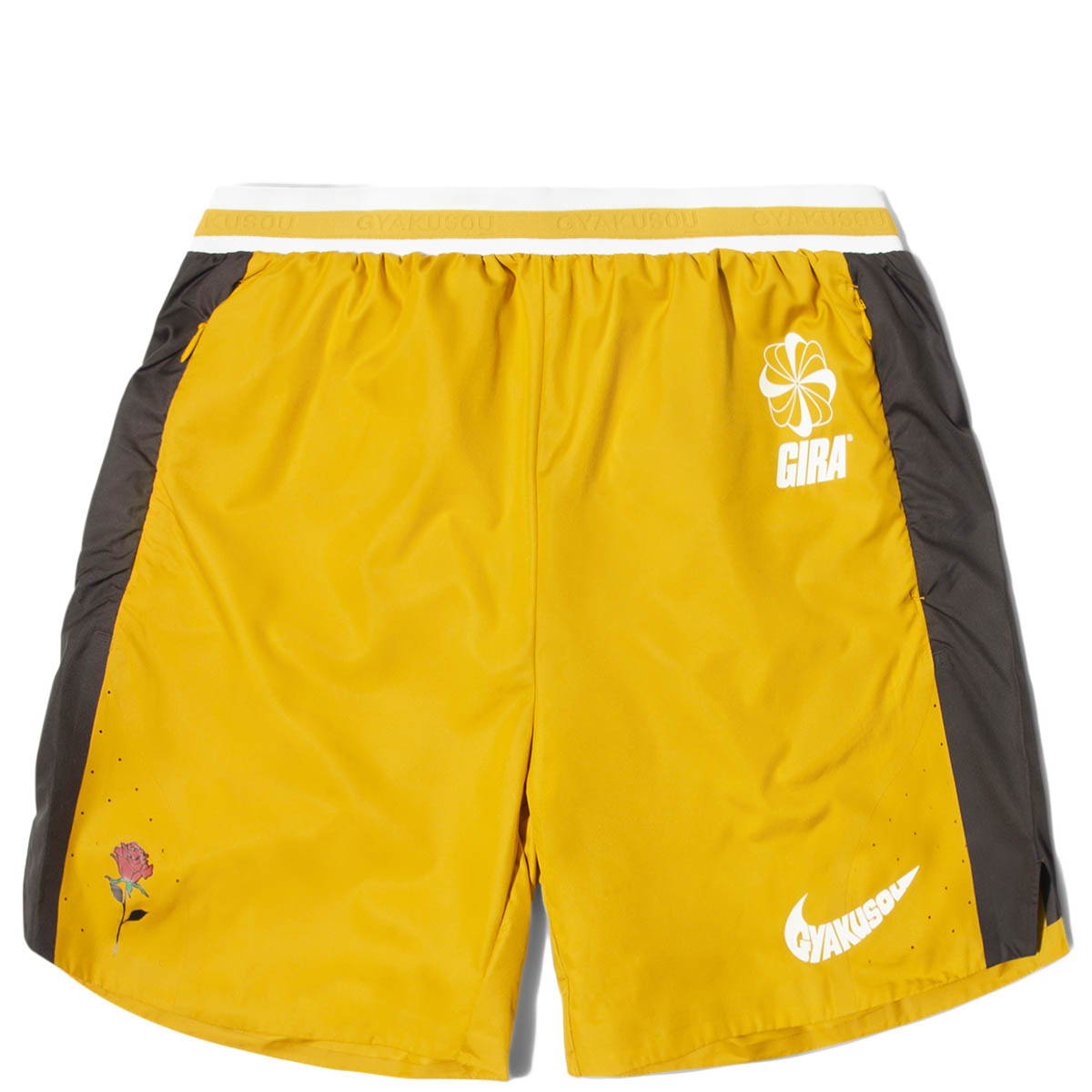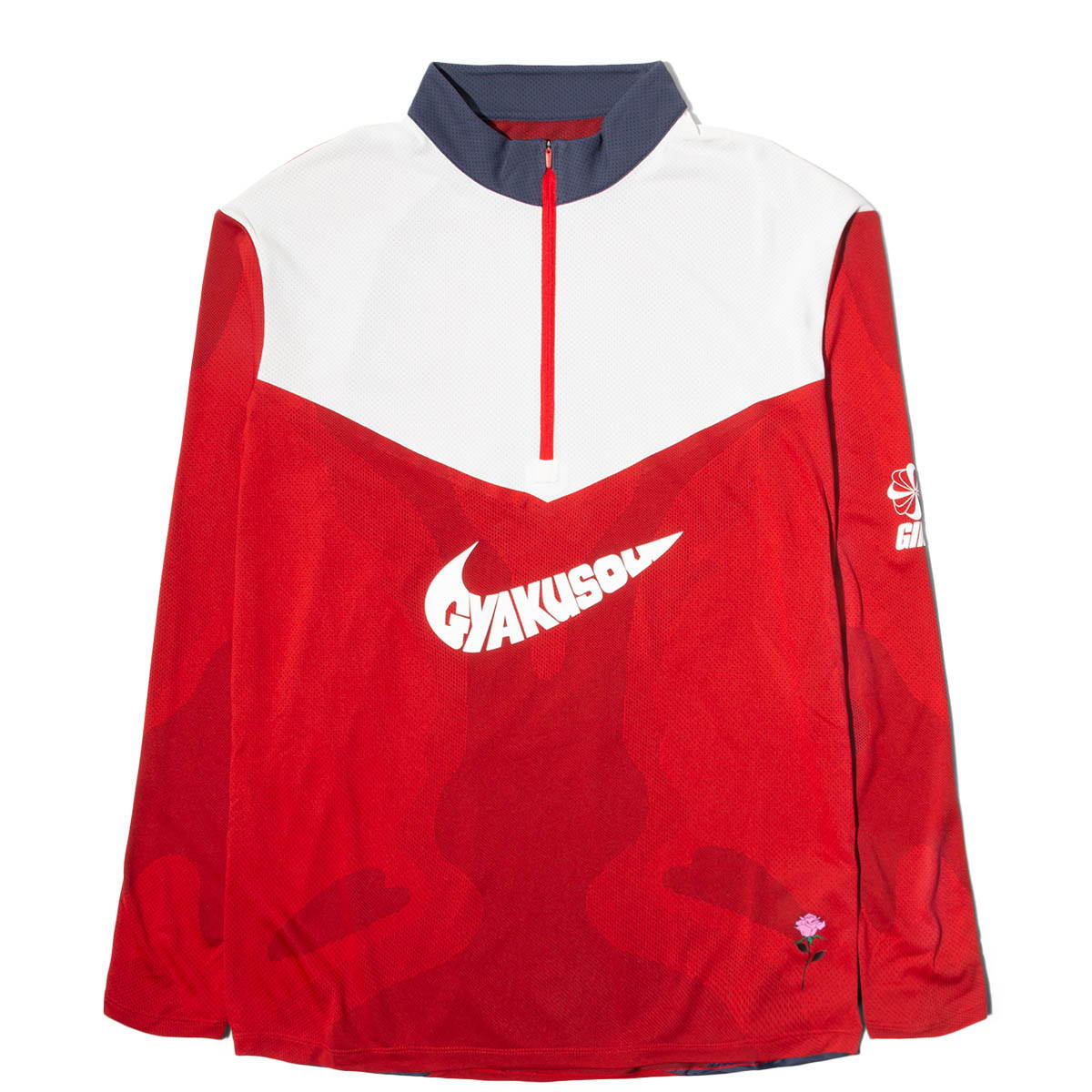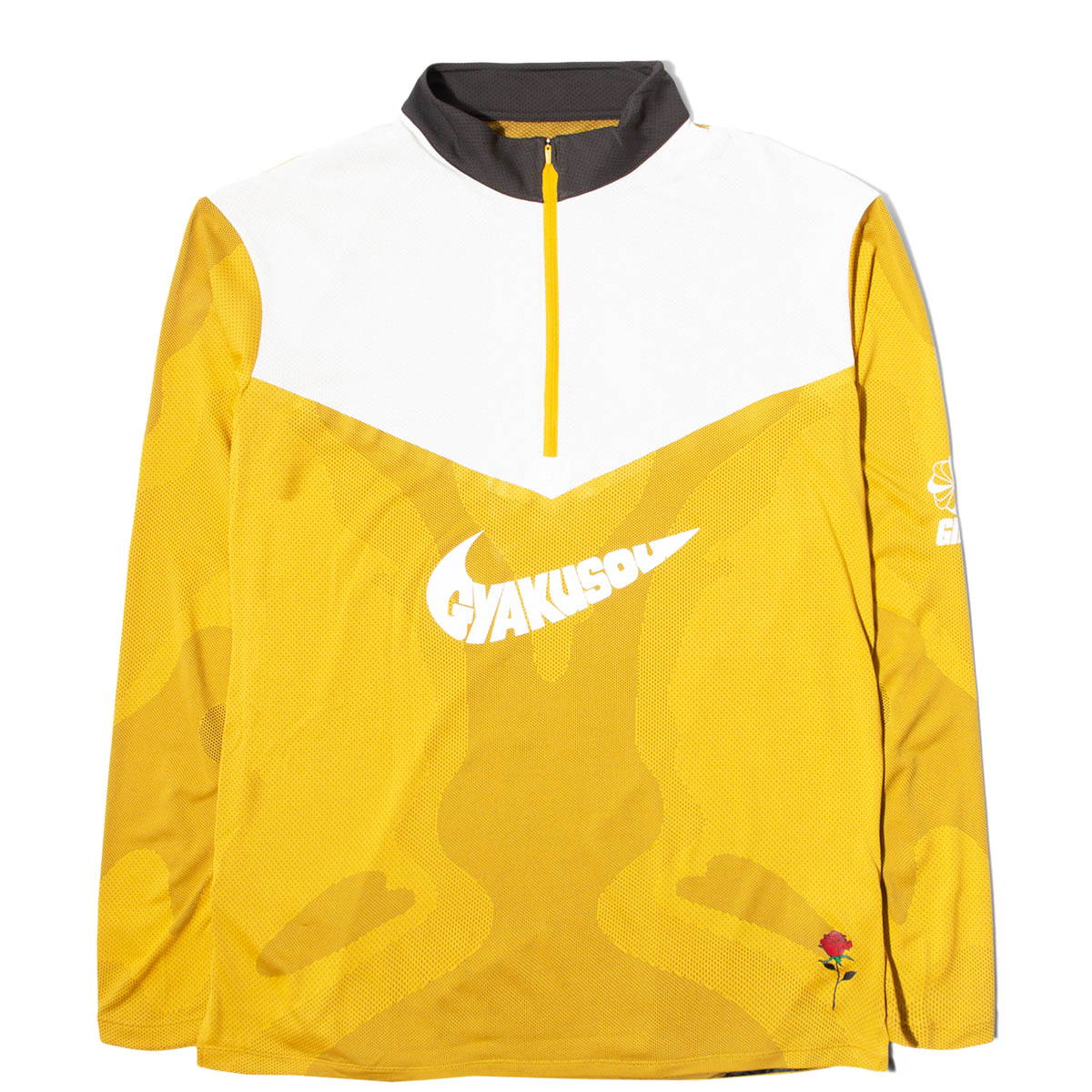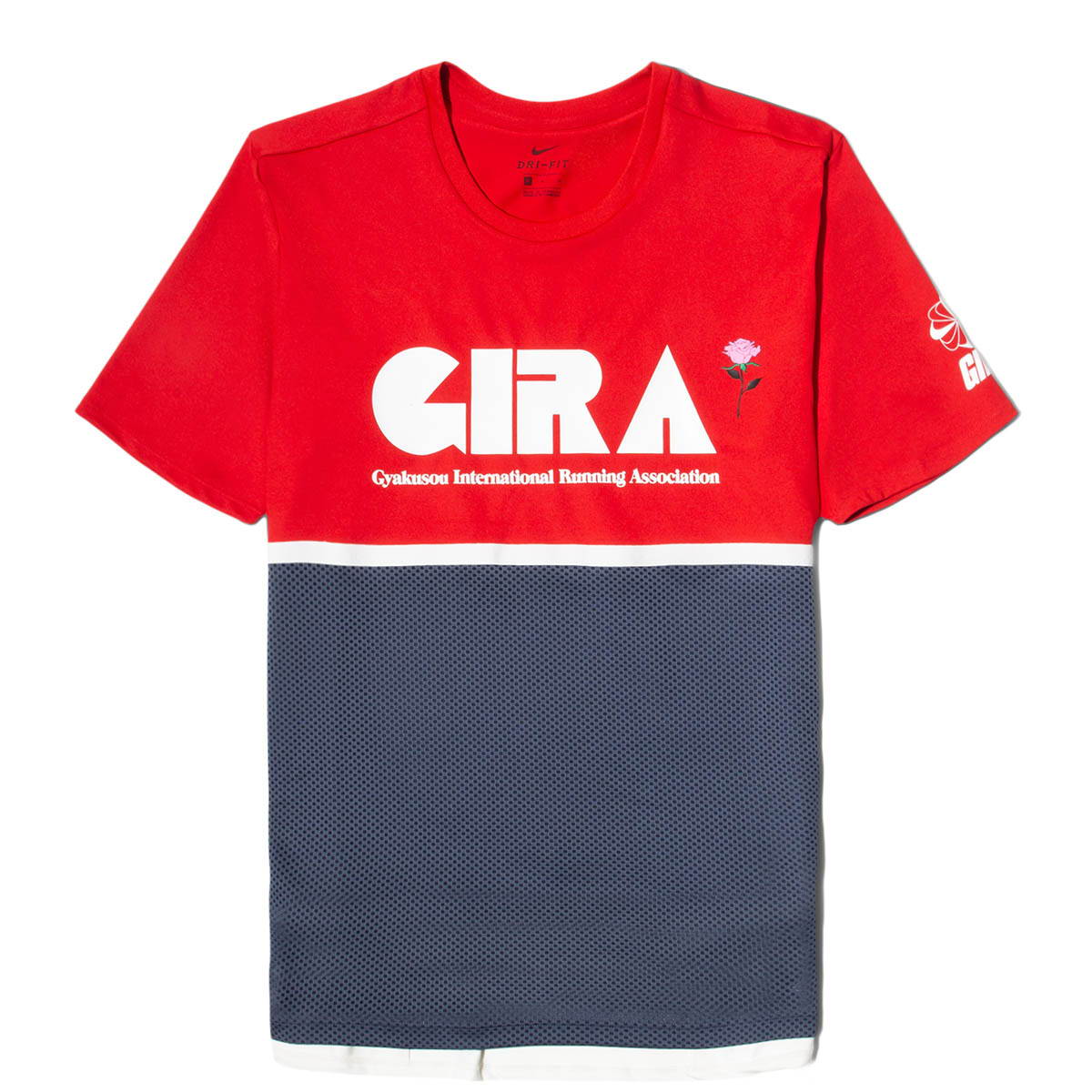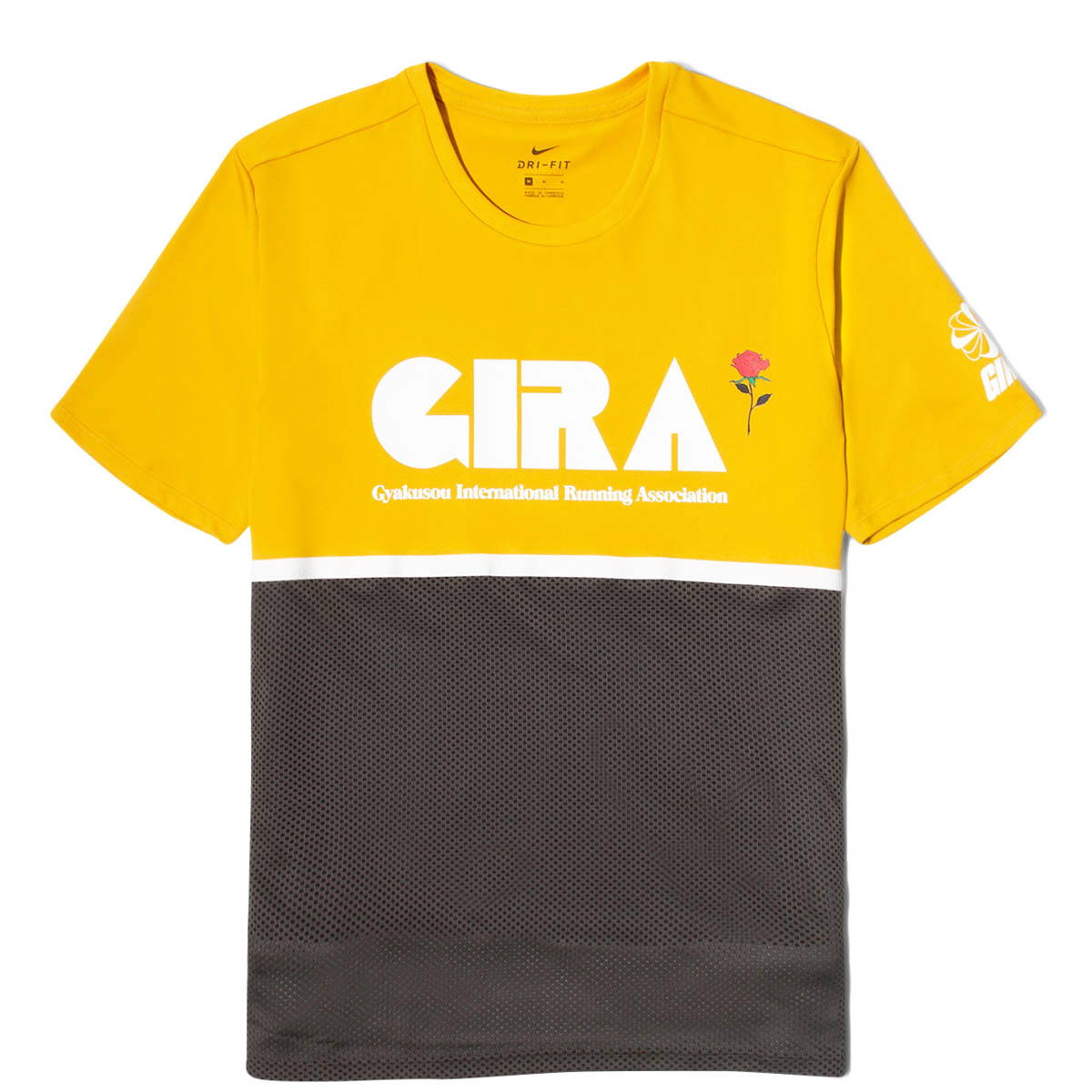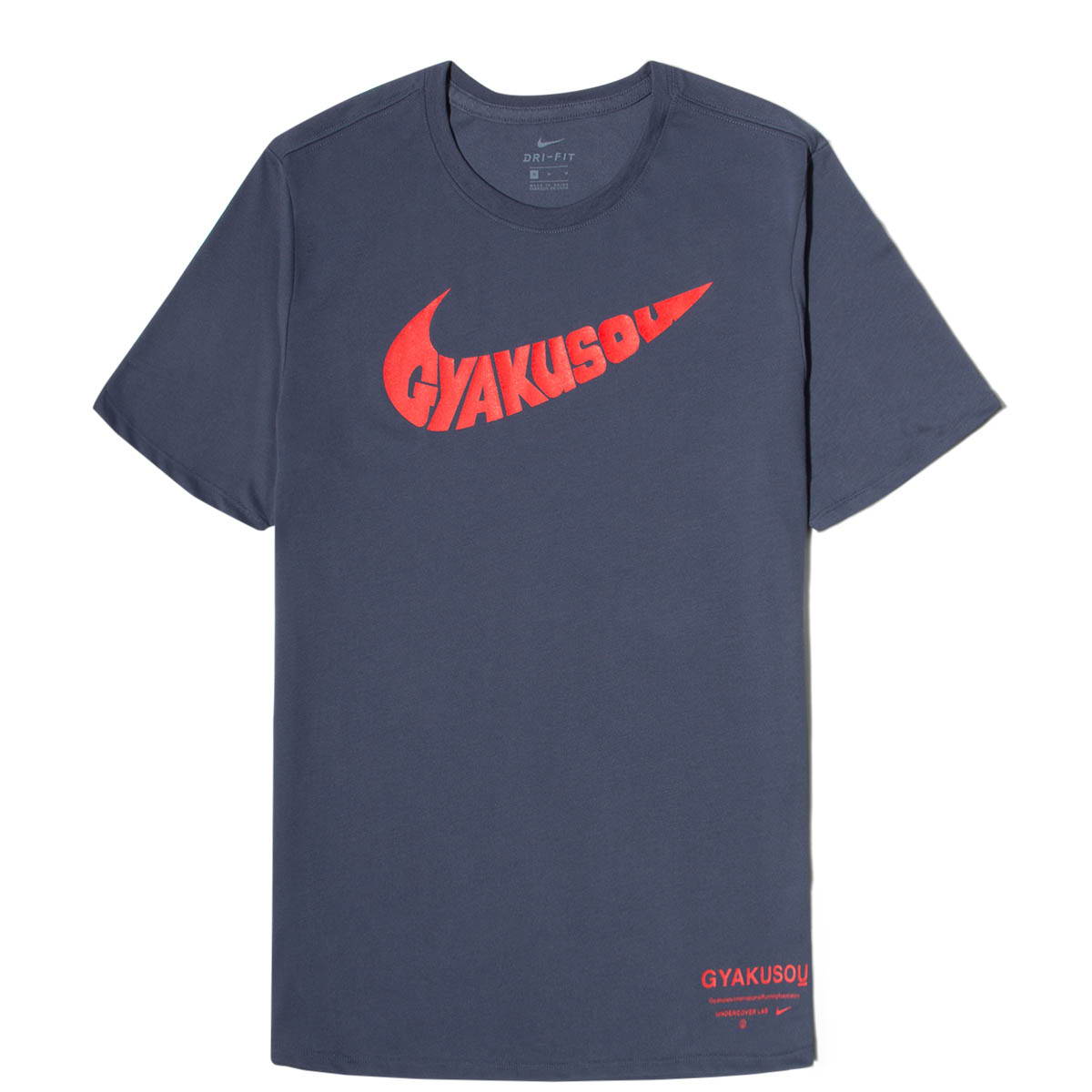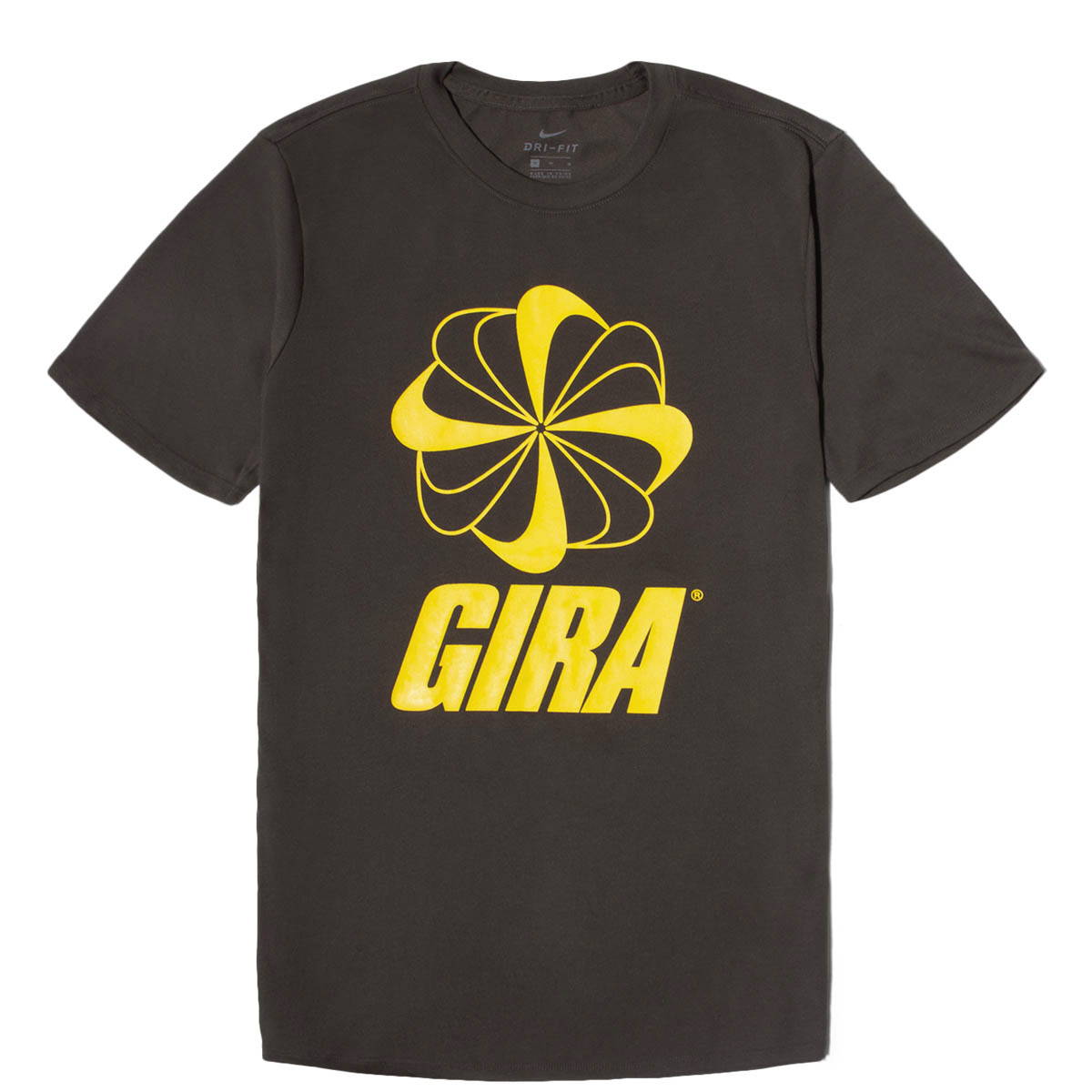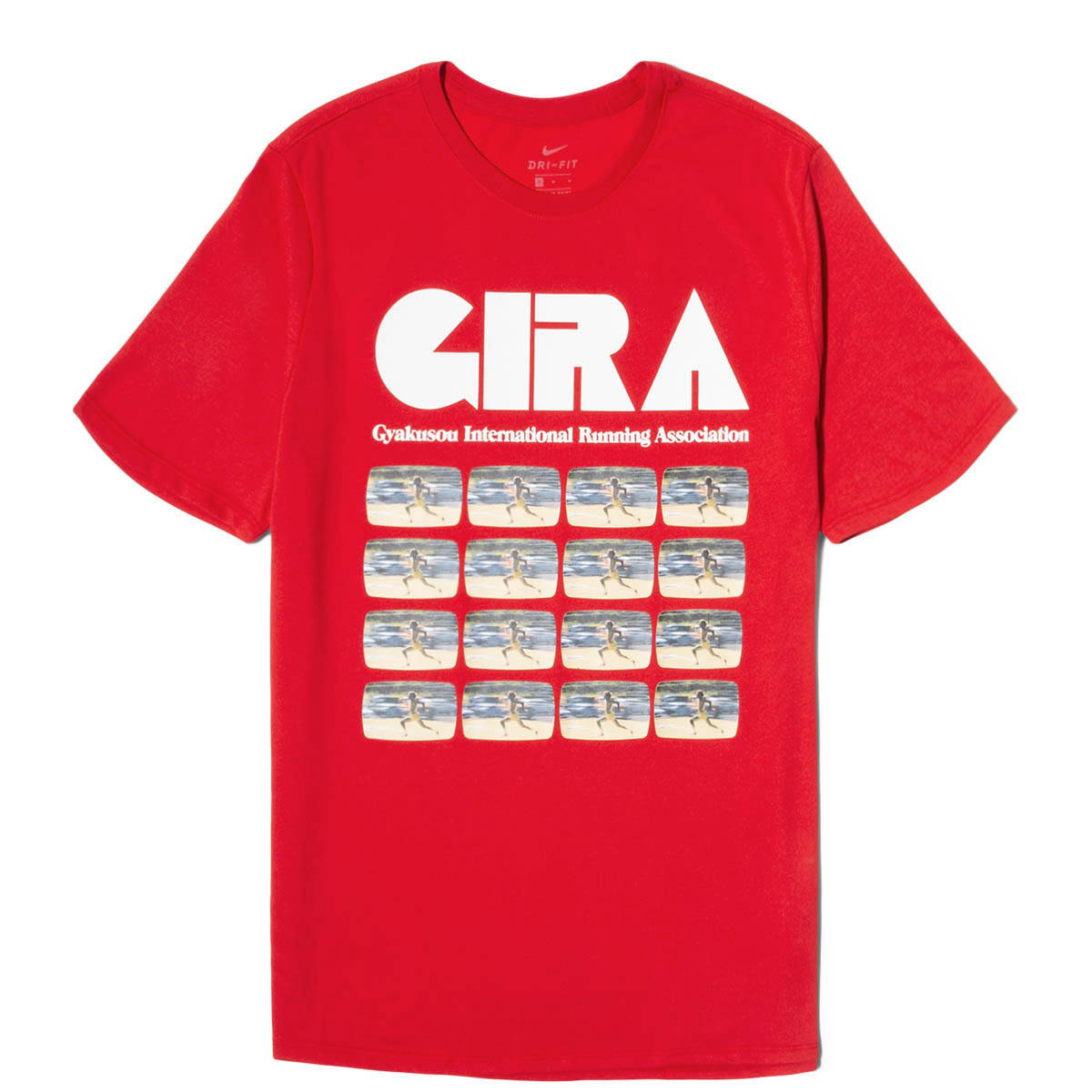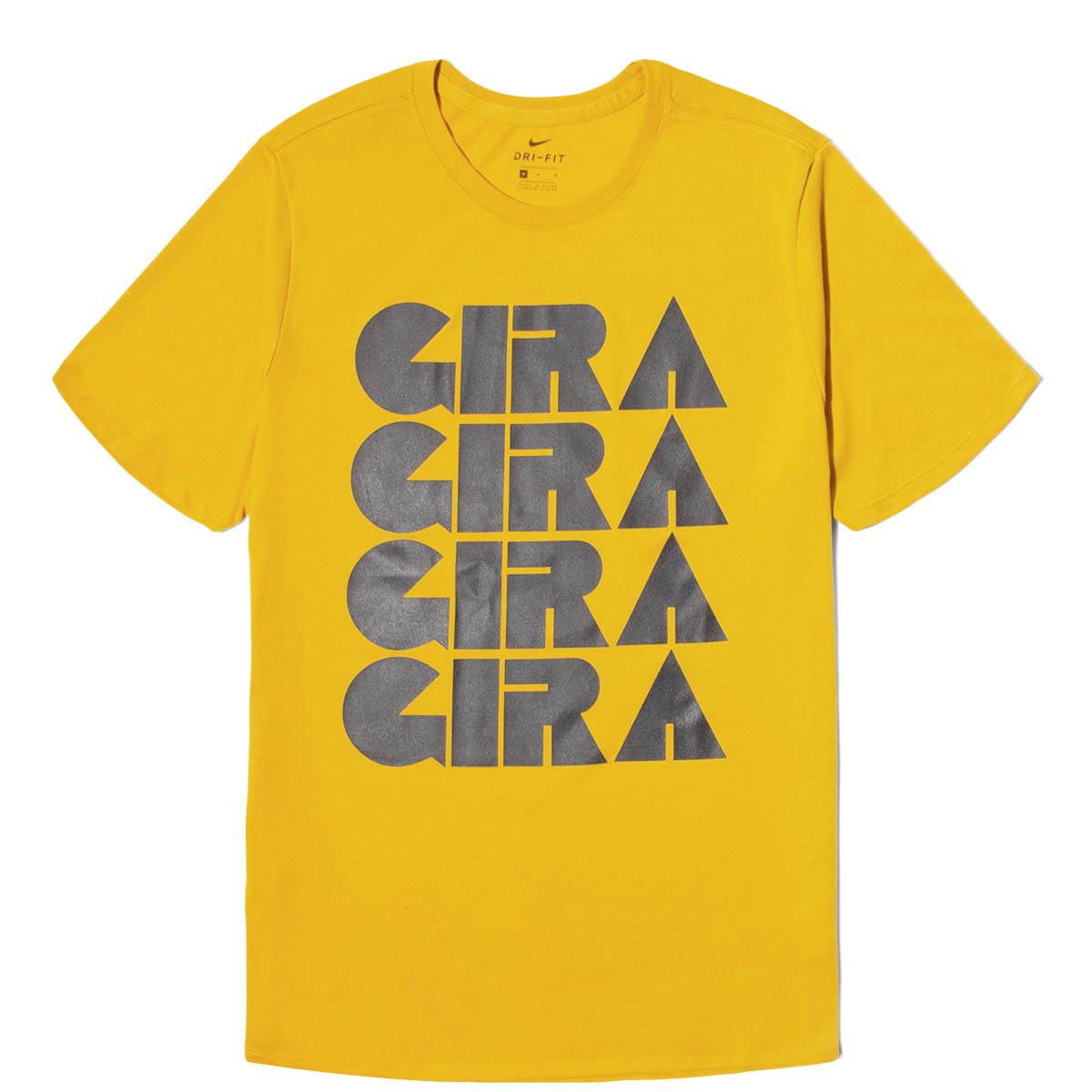 Nike Gyakusou Apparel (QS)
U NRG NA HELIX TIGHT D. PEWTER/M. YELLOW CD7115-274 - $140
U NRG NA HELIX TIGHT THUNDER BLUE/SPORT RED/SAIL CD7115-471 - $140
U NRG NA JKT HD HZ D. PEWTER/M. YELLOW CD7107-274 - $135
U NRG NA JKT HD HZ THUNDER BLUE/SPORT RED/SAIL CD7107-447 - $135
U NRG NA SHORT UTILITY S. RED/T. BLUE/SAIL CD7113-611 - $110
U NRG NA SHORT UTILITY M. YELLOW/D. PEWTER/SAIL CD7113-793 - $110
U NRG NA TOP LS HZ SPORT RED/THUNDER BLUE/SAIL CD7109-611 - $100
U NRG NA TOP LS HZ M. YELLOW/D. PEWTER/SAIL CD7109-793 - $100
U NRG NA TOP SS SPORT RED/THUNDER BLUE/SAIL CD7111-611 - $80
U NRG NA TOP SS MINERAL YELLOW/DEEP PEWTER/SAIL CD7111-793 - $80
M NRG NA TOP SS 1 THUNDER BLUE/SPORT RED CJ6417-471 - $50
M NRG NA TOP SS 2 DEEP PEWTER/MINERAL YELLOW CJ6420-274 - $50
M NRG NA TOP SS 1 SPORT RED/SAIL CJ7823-611 - $50
M NRG NA TOP SS 2 MINERAL YELLOW/BLACK CJ7826-793 - $50