8/23/19: adidas Consortium Torsion TRDC
Release Info: Friday, August 23, 2019
Available online and in-store at our Boston location at 10am EST and in-store at our Los Angeles location at 11am PST on a first come, first served basis.

One of the lesser-known adidas shoes to utilize the Torsion System was the Torsion TRDC. Appearing towards the turn of the millennium, the rugged runner was tooled up to offer optimum performance for the trail. The Torsion System was accompanied by a host of other functional design and fabrication qualities including an aggressive outsole pattern provided superior tread, while the mixed-material uppers ensured comfort and stability. All this was wrapped up in a distinctive, of-its-era use of bright colors.
In keeping with the current reverence for that very aesthetic, the new Torsion TRDC is a painstakingly faithful update of the silhouette, materials and technologies that makes the original such a lost gem of the adidas back catalogue. The EVA midsole features an ADIPRENE heel component rendered in a burst of lime green – a styling replicated on the Torsion System beneath. An electric blue gradient runs around much of the remaining midsole, as well as across the blend of mesh and synthetic materials that comprise the uppers. The overall result feels firmly rooted in the turn of the millennium, while also defiantly on trend for 2019 – testament to the long-lasting appeal of the functionality and craftsmanship at the heart of adidas' running shoe stable.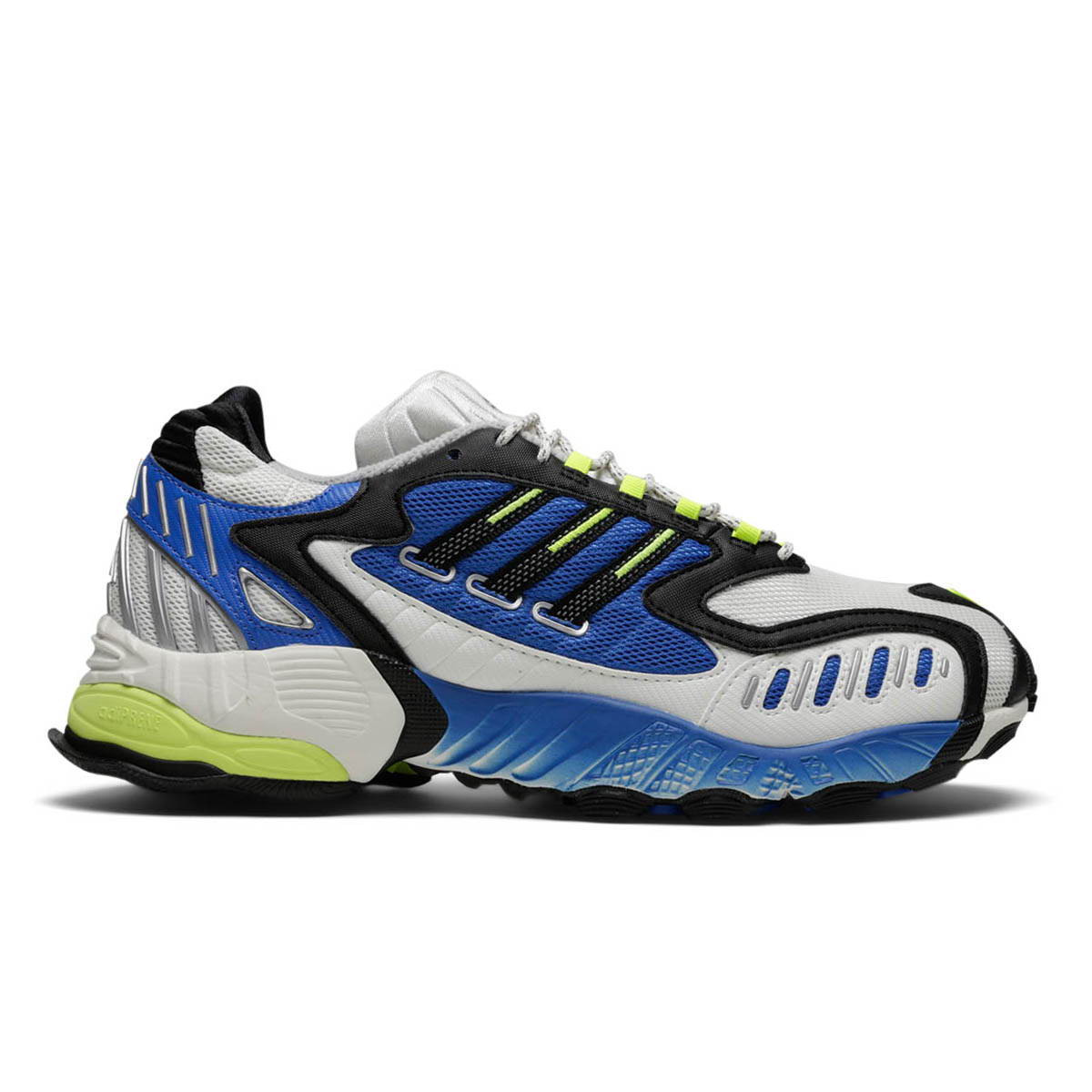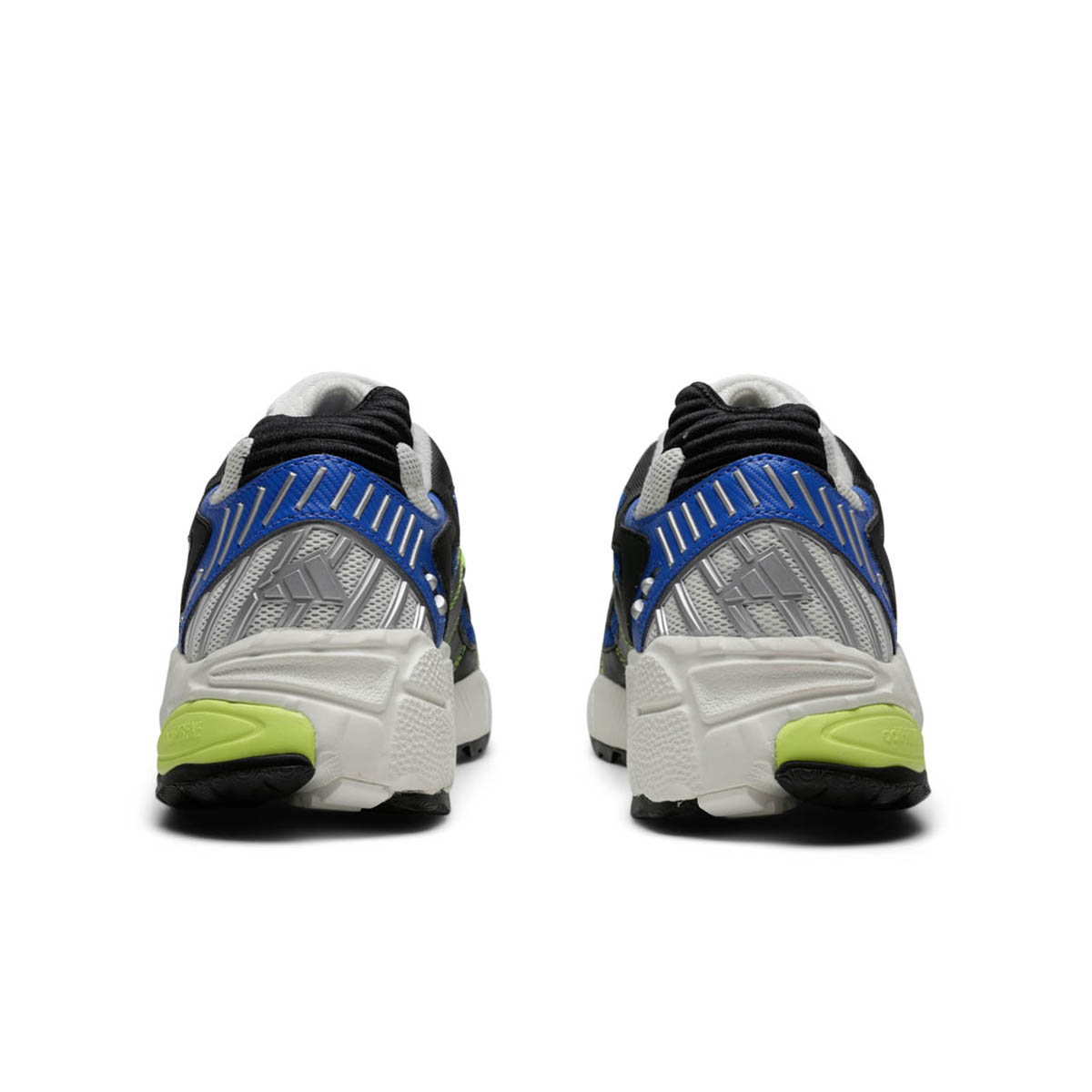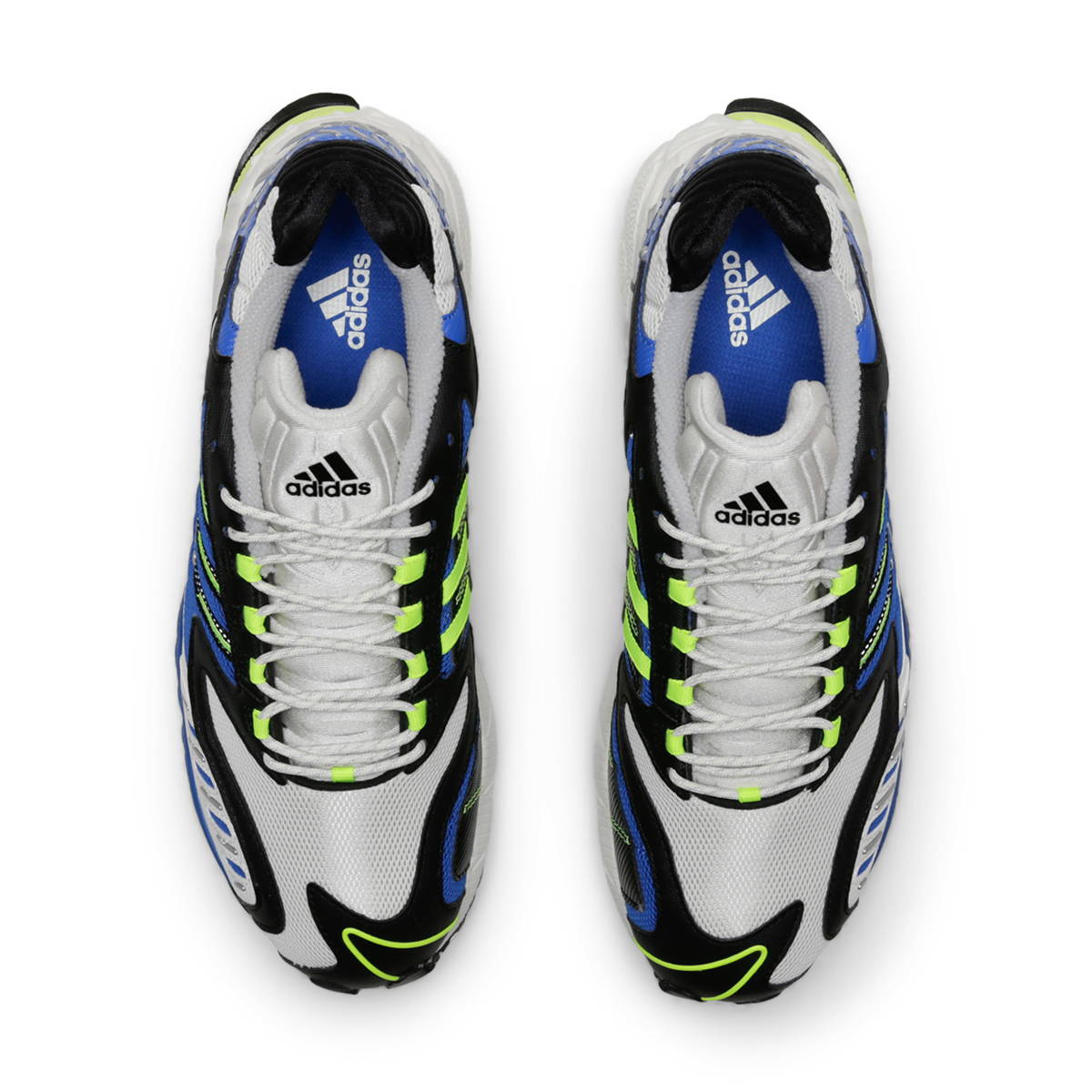 adidas Consortium Torsion TRDC
LTAQUA/TACSTE/SAND
EE7999
Retail: $140
Share this