Any first come, first served product will release on the new arrivals page and the brand's collection page when available.
Release Info: Saturday, August 22, 2020
Available online at 10am EST on a first come, first served basis.

A remarkable aspect of the Desert Boot's 70 year legacy is that it has remained, essentially, unchanged. Every time the Desert Boot has been adopted, from classic menswear to radical subcultures, it has been on its own, original merits, rather than being targeted at any particular audience. Despite never changing, the Desert Boot isn't something like a ducktail hairstyle or love beads, associated with a specific point in time; it always feels fresh, and modern. Most importantly, the Desert Boot is always waiting for the next adventure, in whatever individual form it happens to take.
A 70th anniversary edition of the Desert Boot injects modernizations and individualized flourishes into the classic design. The boot itself has been constructed using the a new last, adapted from the original, for a modern fit The legendary durability is applied to non-desert climates, with a water and stain resistant white rawhide suede upper. Updated cushioning technology, including a recycled materials Othrolite, maximizes the comfort the Desert Boot is known for, without changing the signature look. A selection of 7 different colored fobs and laces allows for a subtle, customized style.
Sizes offered (U.S men's sizing):
Adult - 7,7.5,8,8.5,9,9.5,10,10.5,11,11.5,12,13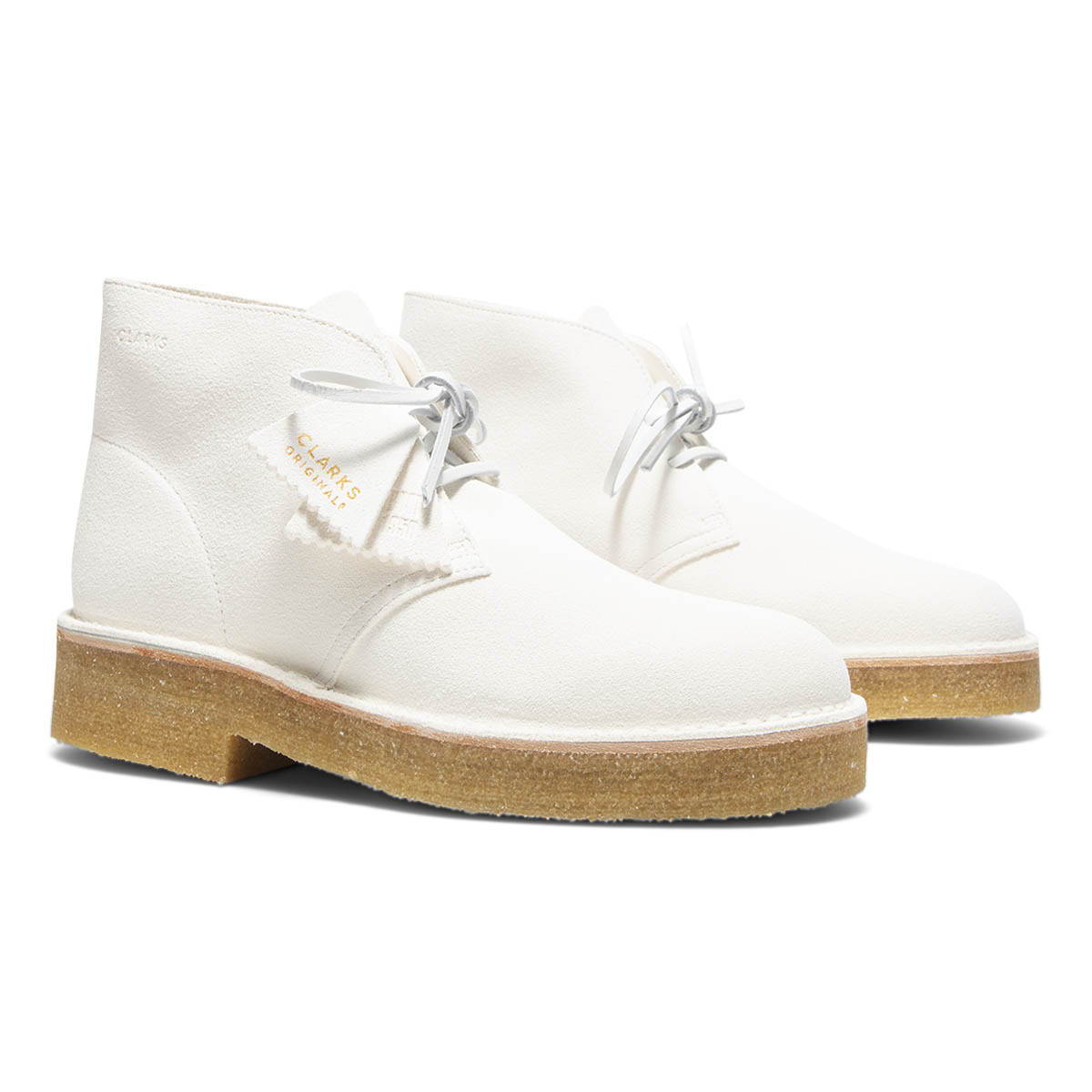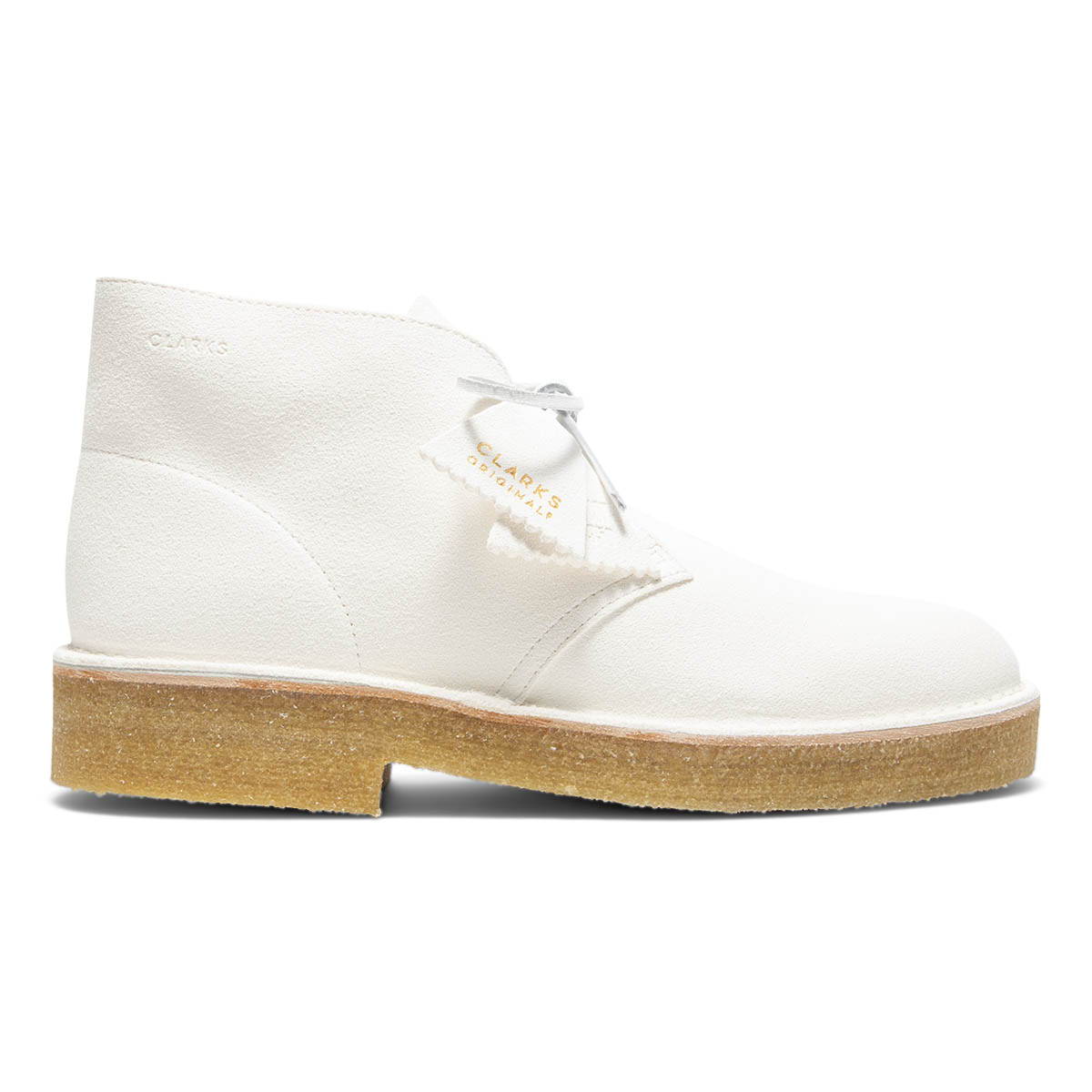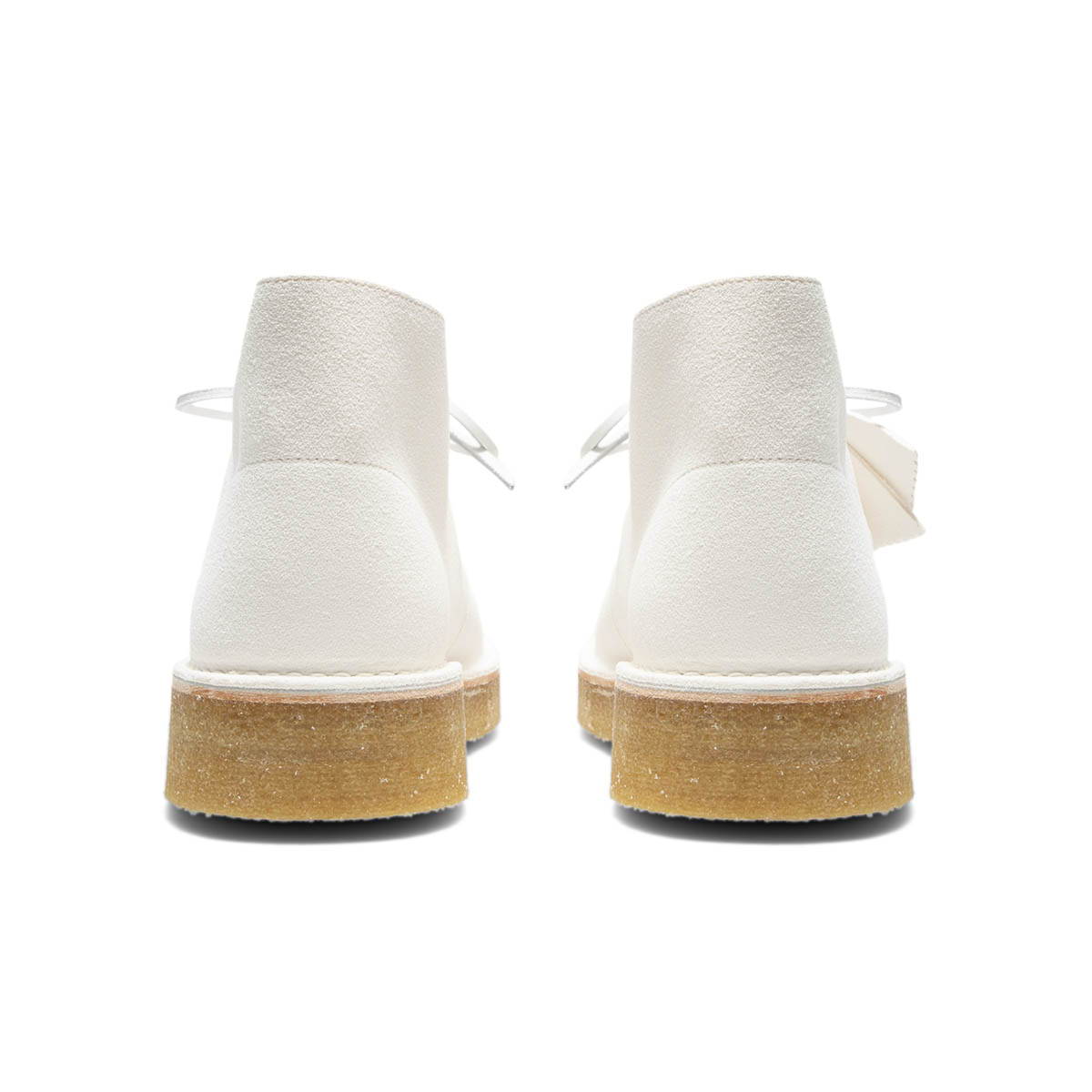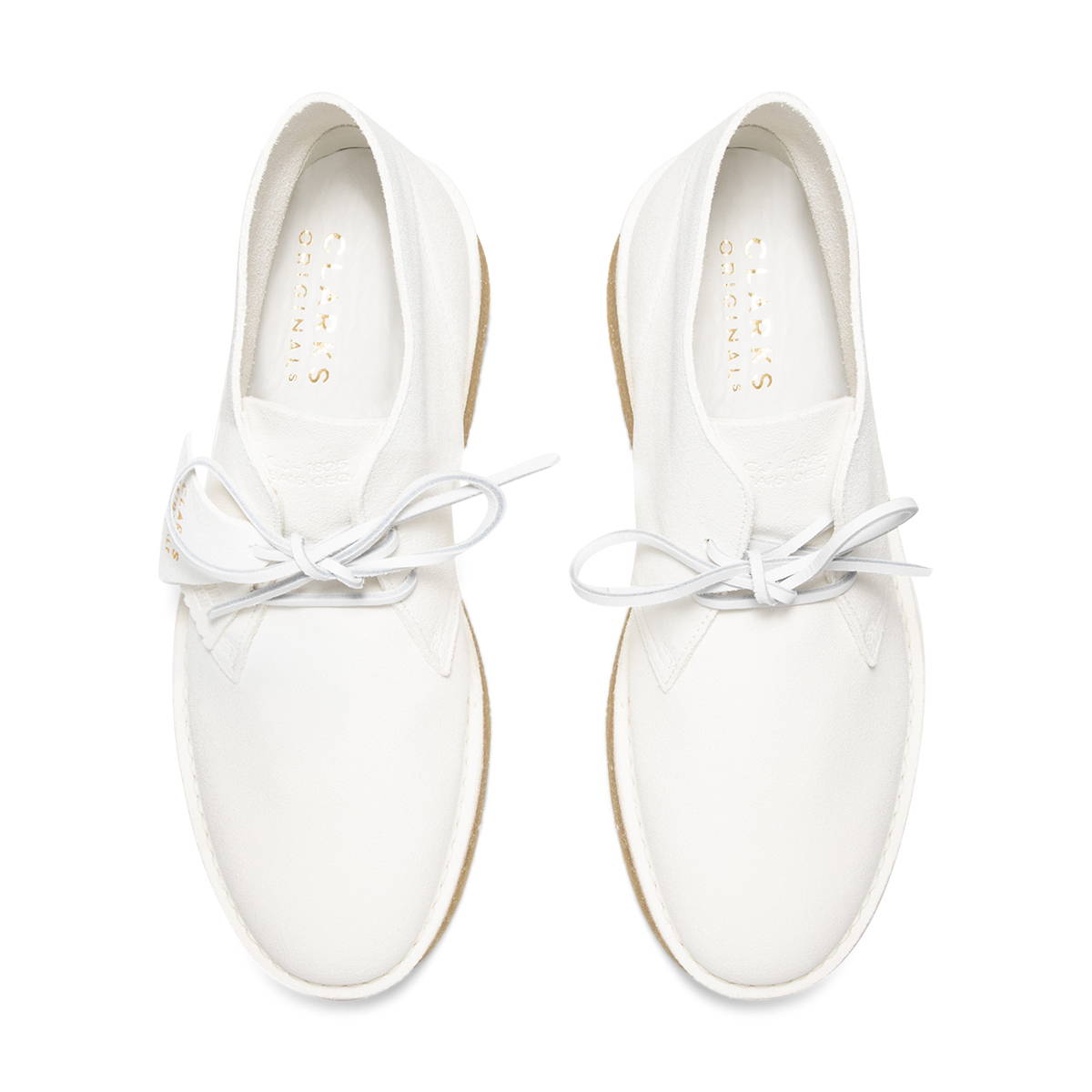 Clarks Desert Boot
WHITE SUEDE
26155608
Retail: $190