Release Info: Saturday, August 10, 2019
Available online and in-store at our Boston location at 10am EST and in-store at our Los Angeles location at 11am PST on a first come, first served basis.

People have been playing informal games of basketball, probably dating back to when they first figured out that someone should cut the bottom out of the peach baskets. It's strange that it took all the way until the last decade of the 20th century for the streetball to be "officially" recognized, but the concept of people playing on asphalt was treated as something revolutionary. Still, it's not like the recognition was unwelcome. If nothing else, the different playing surface required a different set of performance qualities.
Originally released in 1993, the Adidas Streetball, featuring a hardwearing rubber outsole, leather upper, reinforced rubber toe and a neoprene inner bootie offered a robust silhouette, even by basketball standards, one that could stand up to a surface much more unforgiving on footwear and human anatomy than a gym floor.
Streetball though, has always been about something more than pure x's and o's; it reflects what's going in contemporary culture. With that in mind, Adidas has updated the Streetball's 2019 return to reflect the most recent developments in footwear design. The chunky essence of the Streetball has been reshaped in a curvy, streamlined form, with a leather upper featuring mesh paneling and modern, lightweight cushioning. It's what's happening right now.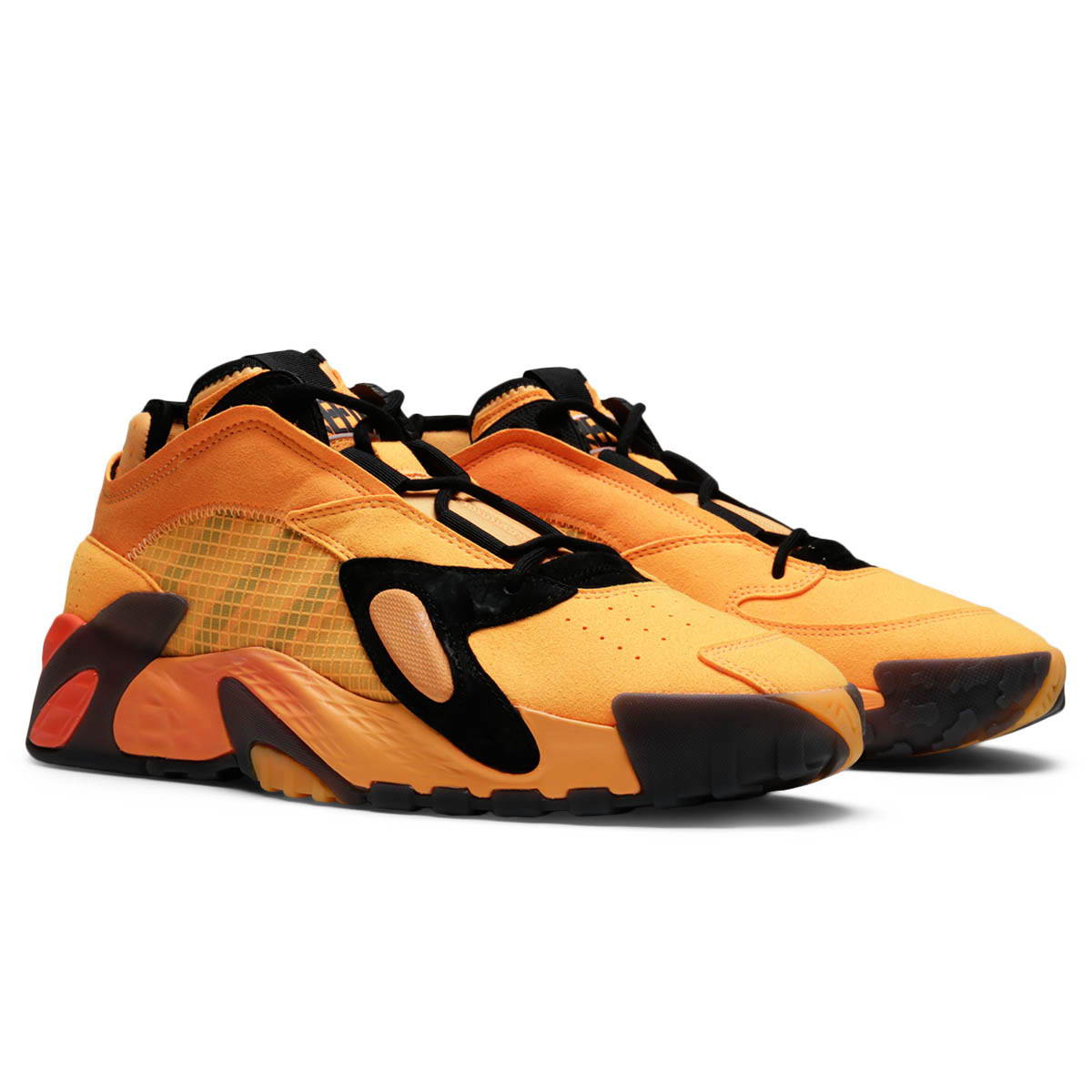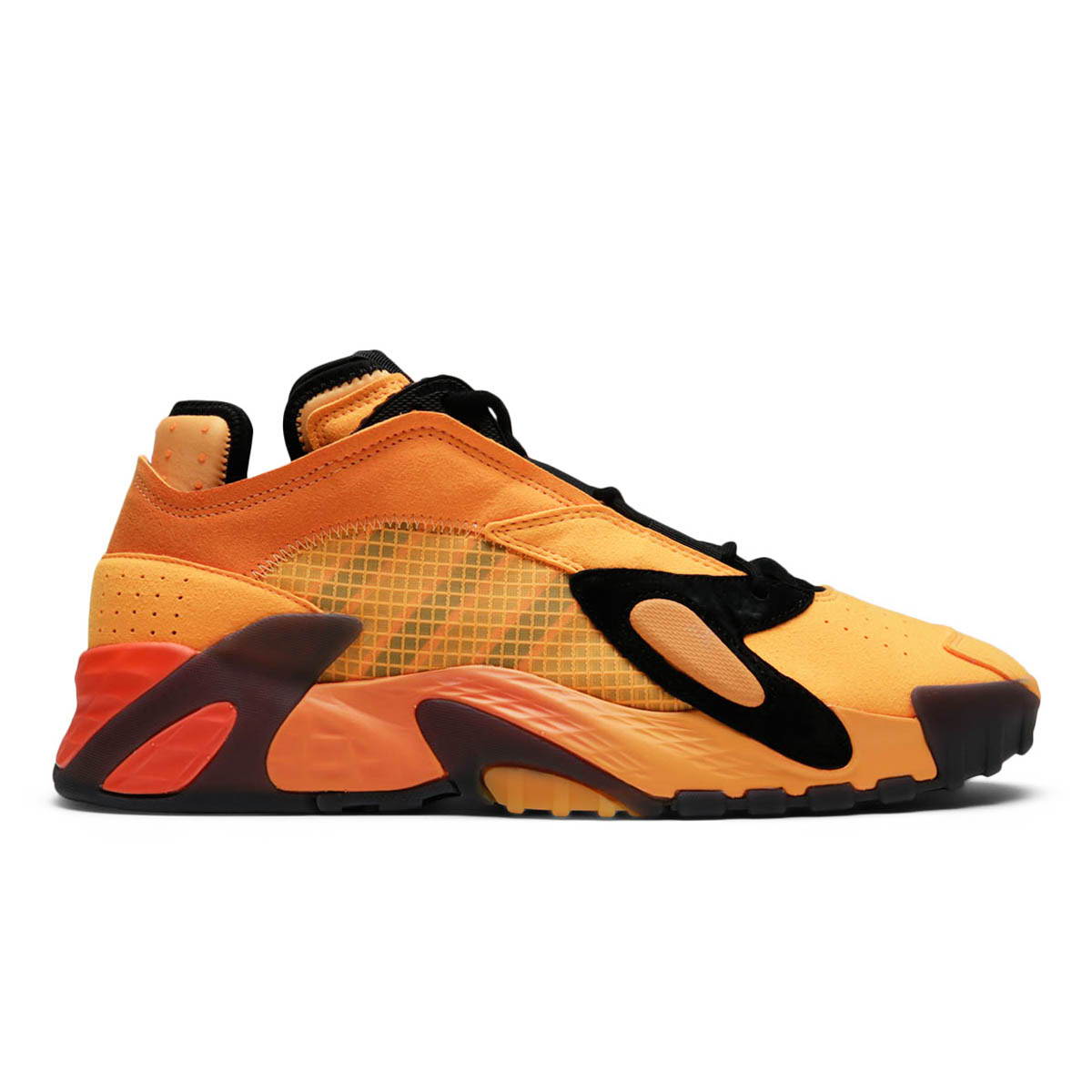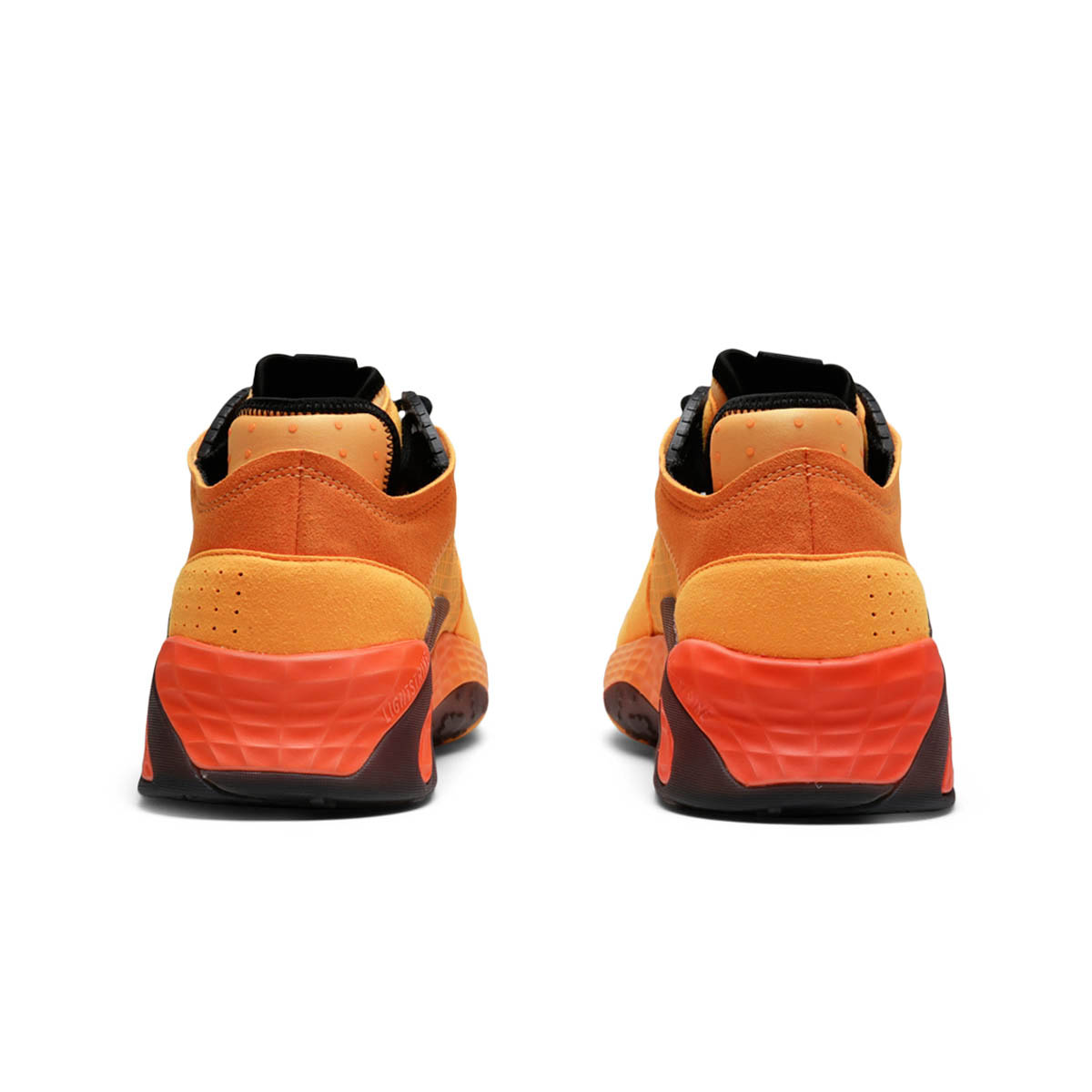 adidas Streetball
FLASH ORANGE/SOLAR ORANGE/CORE BLACK
EF9598
Retail: $110