Any first come, first served product will release on the new arrivals page and the brand's collection page when available.
This product is considered a Quickstrike (QS). All QS, limited edition, and brand collaboration products are final sale.
Release Info: Friday, July 23, 2021
Available online at 10am EST and in-store at both our Boston and Los Angeles locations on a first come, first served basis.

Over the years, Pleasures has joined us for our infamous activation in China, as well some local installations at our LA store. This time they are helping us commemorate our 15 year anniversary by contributing some original designs for a collaborative capsule collection. Using our SS21 collection as a reference point, Pleasures took our outdoorsy theme and ran with it, adding their signature spin for a "forestial vibe" with some of their trademark humor.
Forest green hoodies combine Pleasures logo in iconic font with Bodega's powerful new slogan "Built to Last" slogan directly underneath. On the back, a large bonsai tree with Bodega's signature "Hidden in Plain" sight accompanying our phone number and commemorative 15 year verbiage. Tees follow suit with the same characteristics, this time on white with black text. As Bonsai tree care requires patience, ingenuity and meticulous, concentrated effort, the symbolic figure provides the perfect metaphor to a lengthy existence.
A separate tee option comes in black with artwork of an intimate camping experience repeated on both sides, with dual branding, and Pleasures's recommended packing list for al fresco makeout sessions.
And, finally, for those who want to feel like they are outside, without exerting the necessary energy, there are dual branded air fresheners designed with a "forestial"scene and scent choices of pine, sandalwood, and rose.
X PLEASURES BONSAI HOODIE GREEN BDGA-PLS21-201-001 ($100)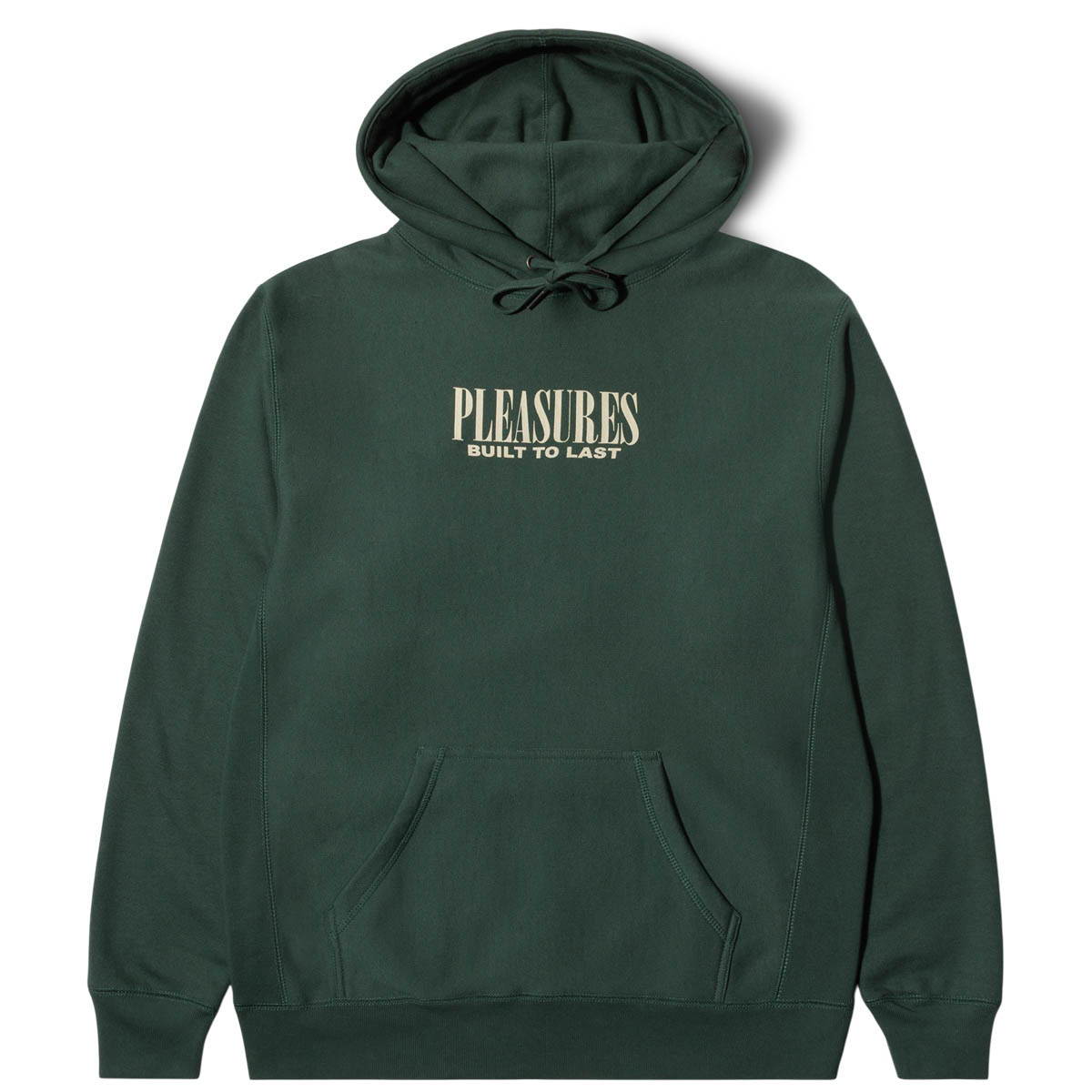 X PLEASURES BONSAI HOODIE GREEN BDGA-PLS21-201-001 ($100)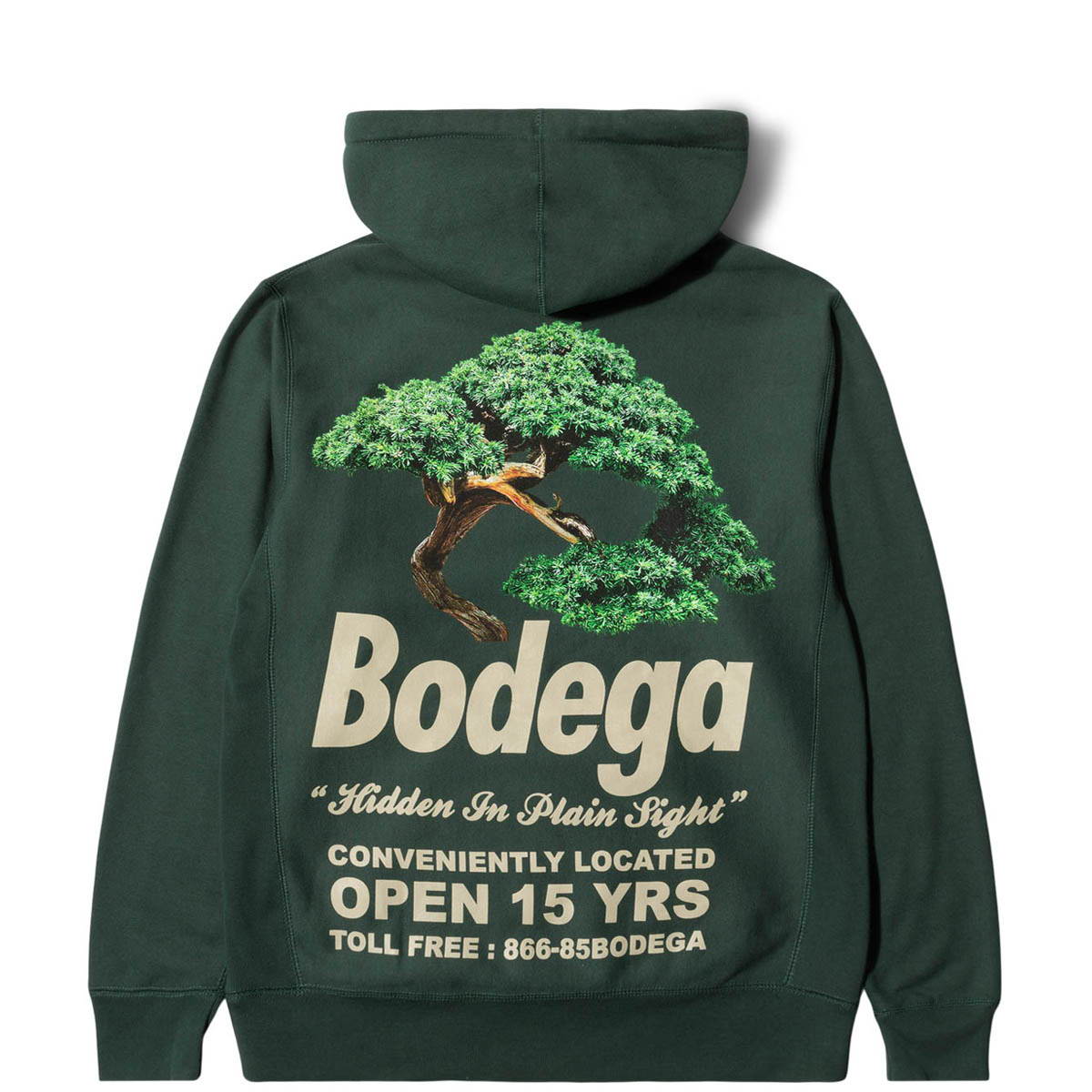 X PLEASURES OUTDOOR TEE BLACK BDGA-PLS21-101-001 ($40)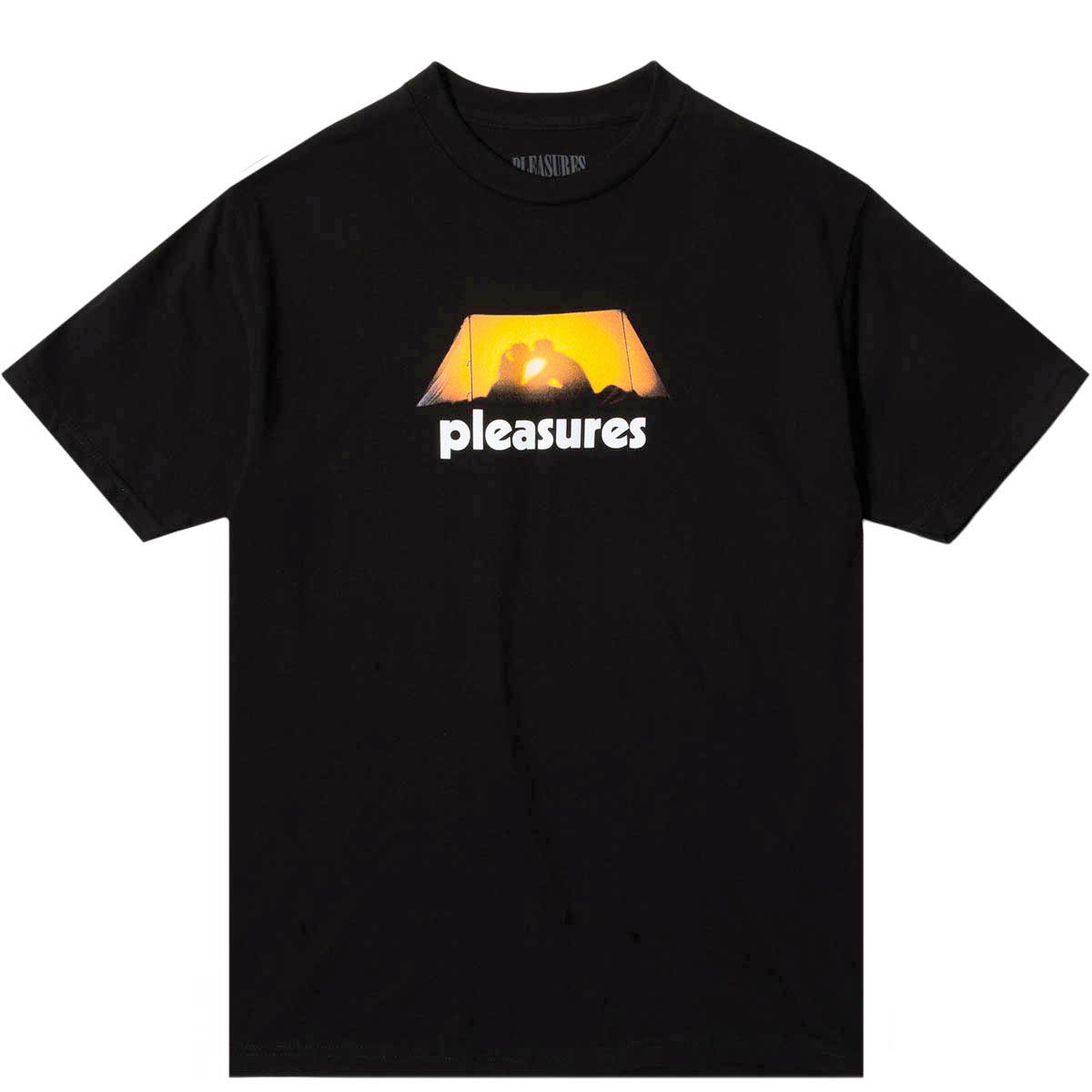 X PLEASURES OUTDOOR TEE BLACK BDGA-PLS21-101-001 ($40)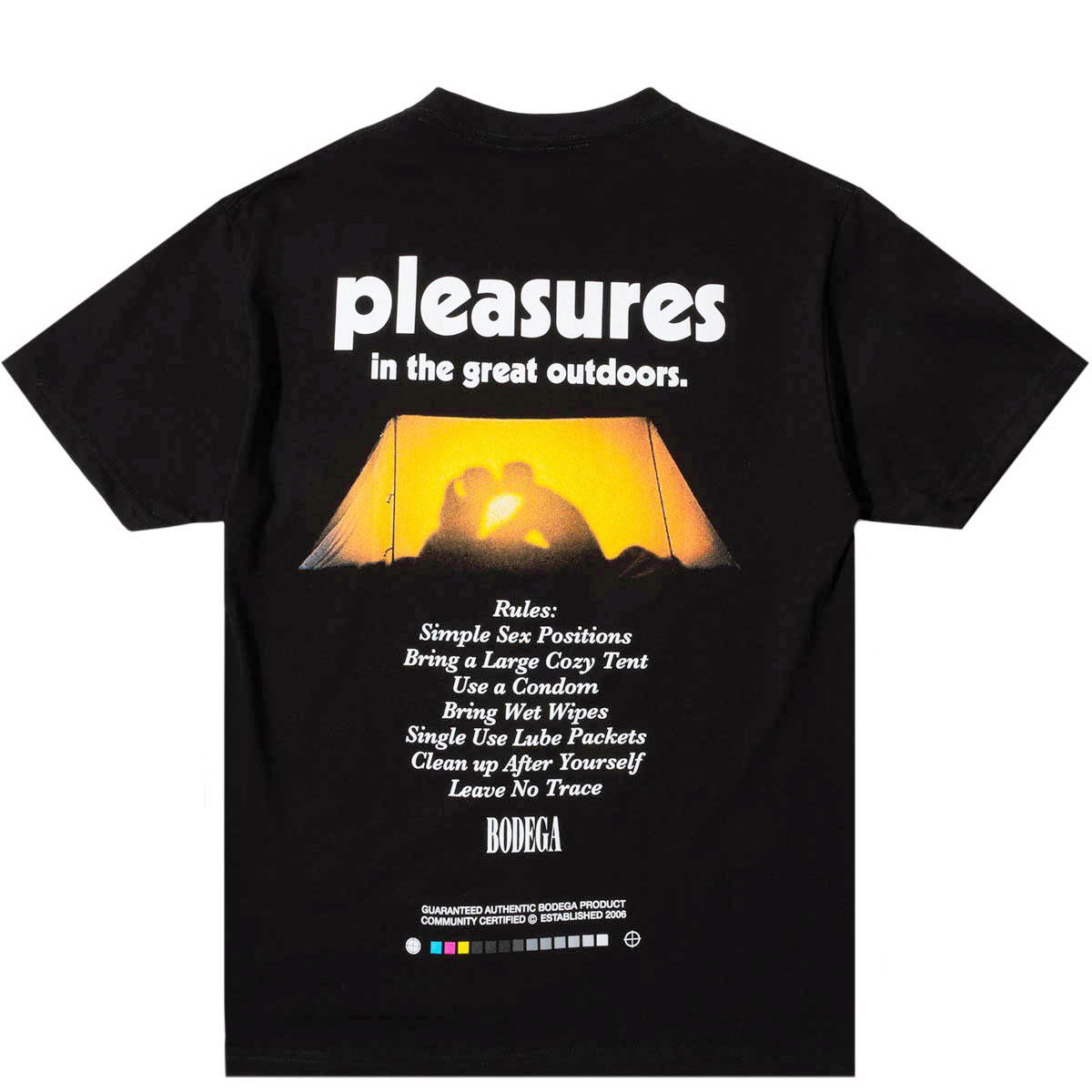 X PLEASURES BONSAI TEE WHITE BDGA-PLS21-101-002 ($40)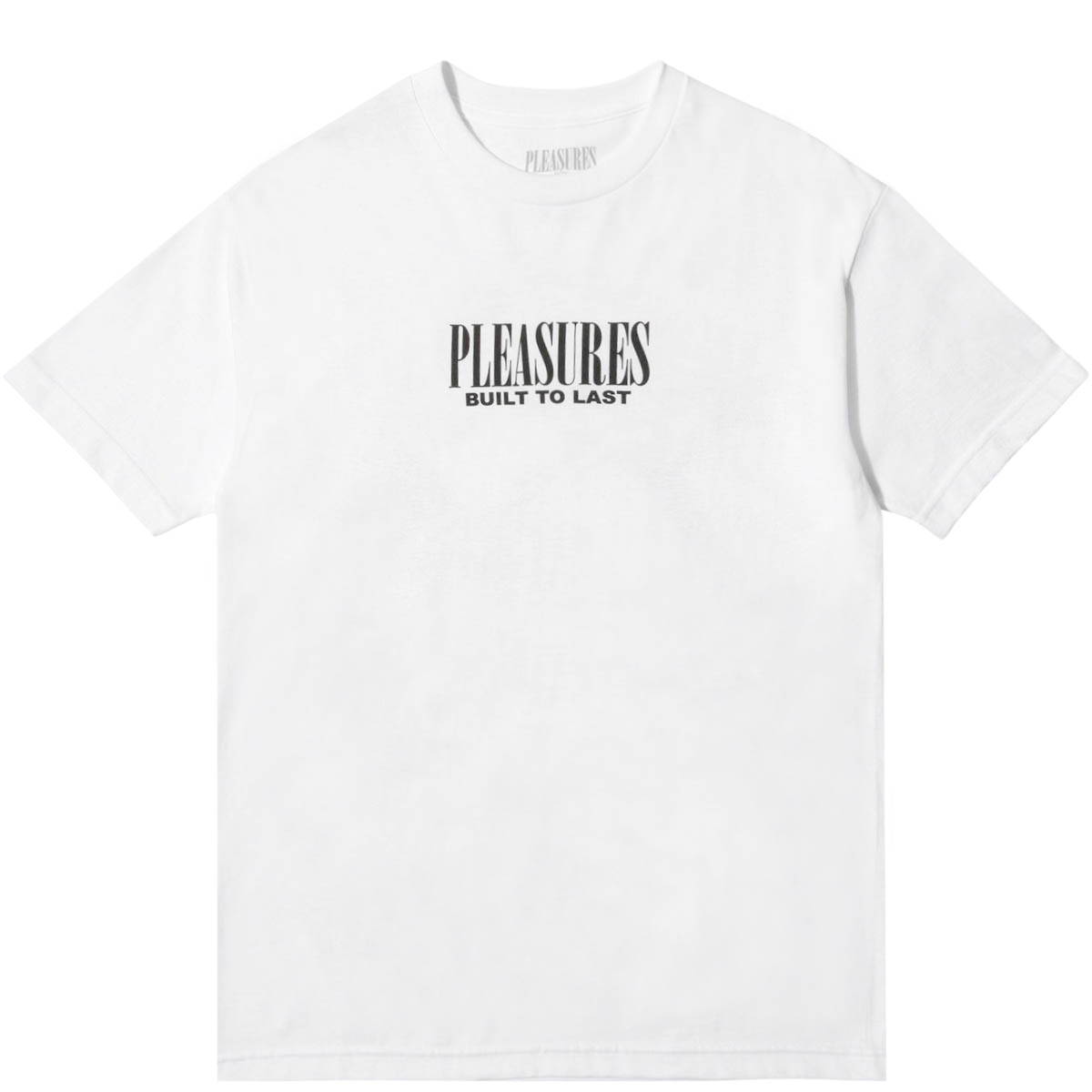 X PLEASURES BONSAI TEE WHITE BDGA-PLS21-101-002 ($40)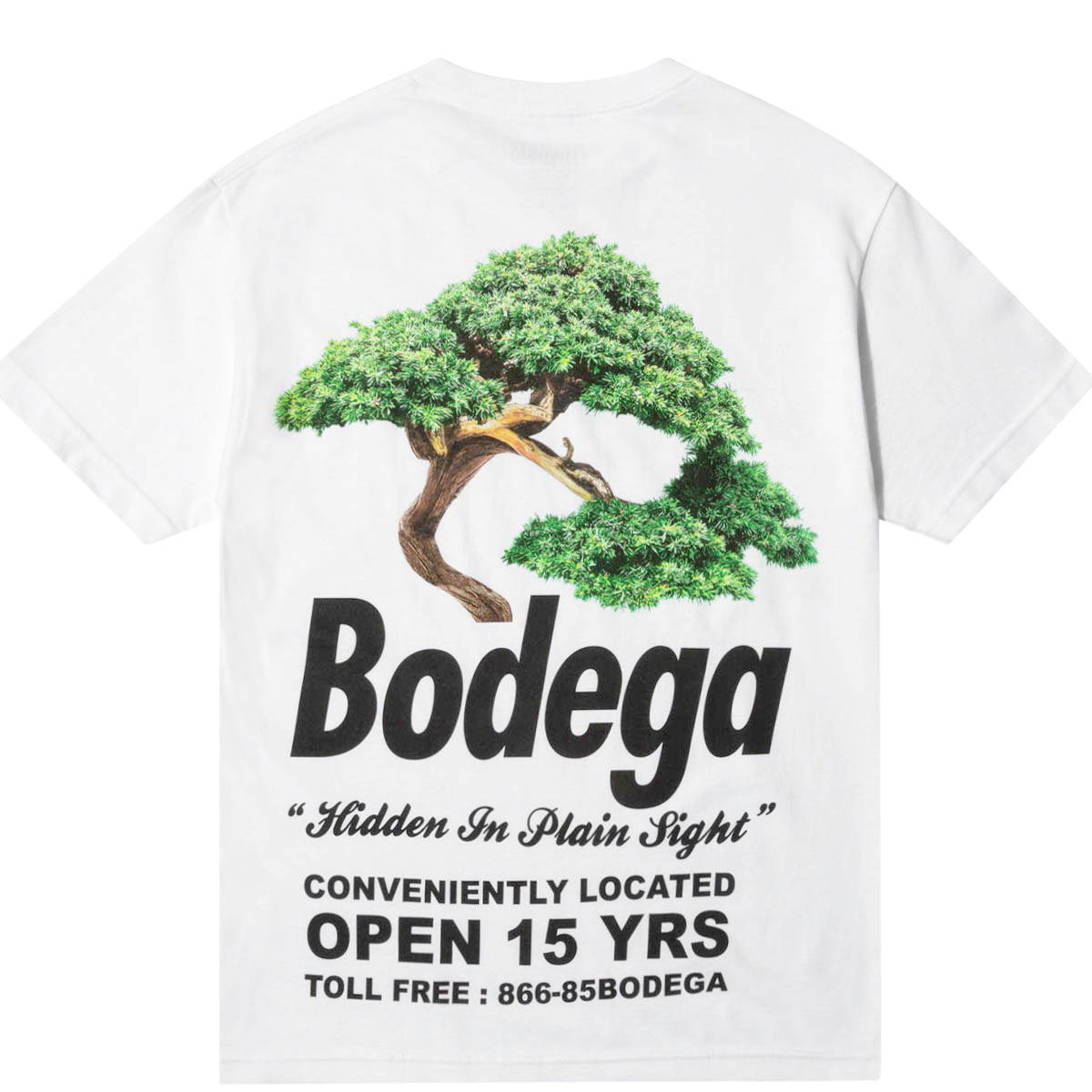 X PLEASURES TREE AIR FRESHNER - ROSE ROSE SCENT O/S BDGA-PLS21-301-001 ($6)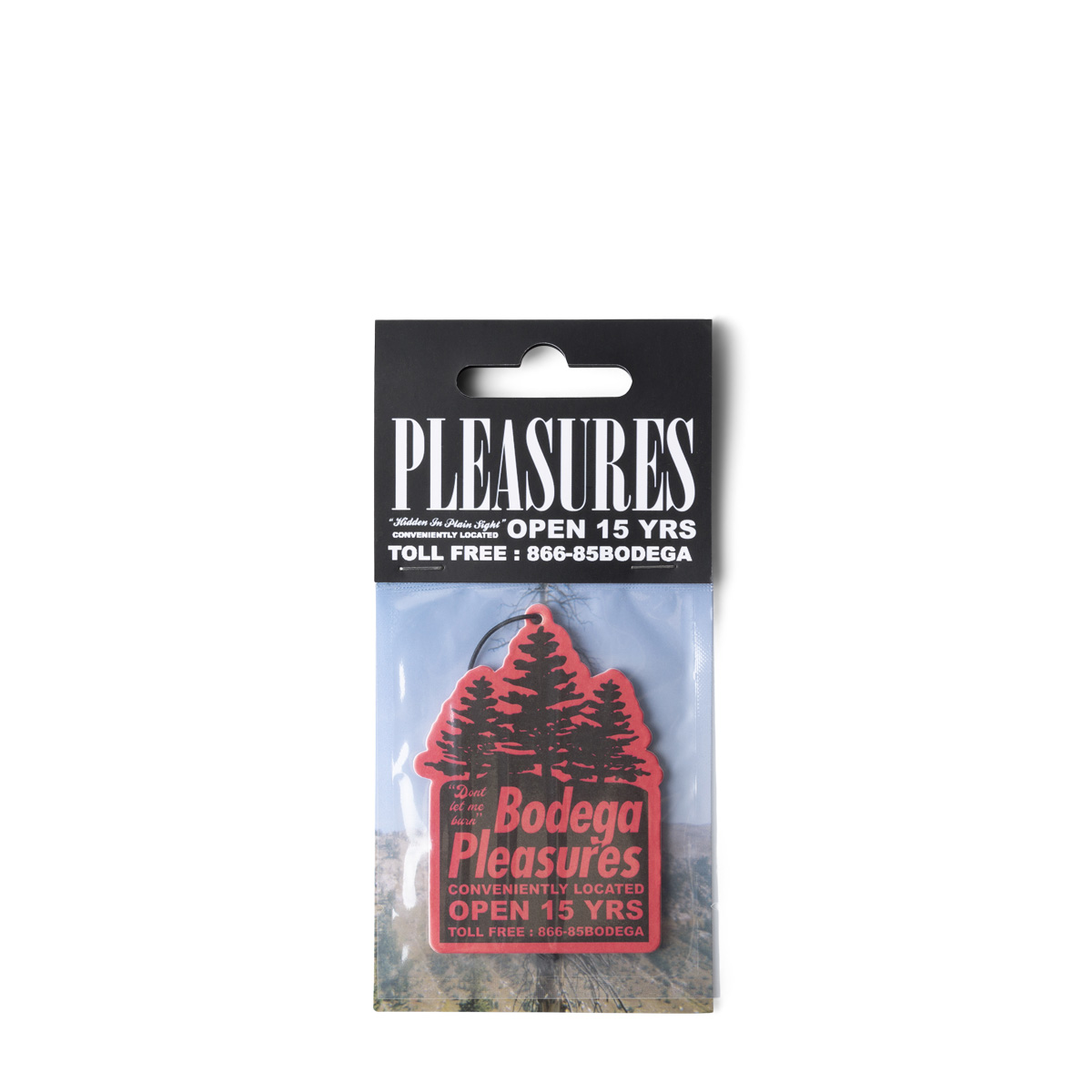 X PLEASURES TREE AIR FRESHNER - PINE PINE SCENT O/S BDGA-PLS21-301-002 ($6)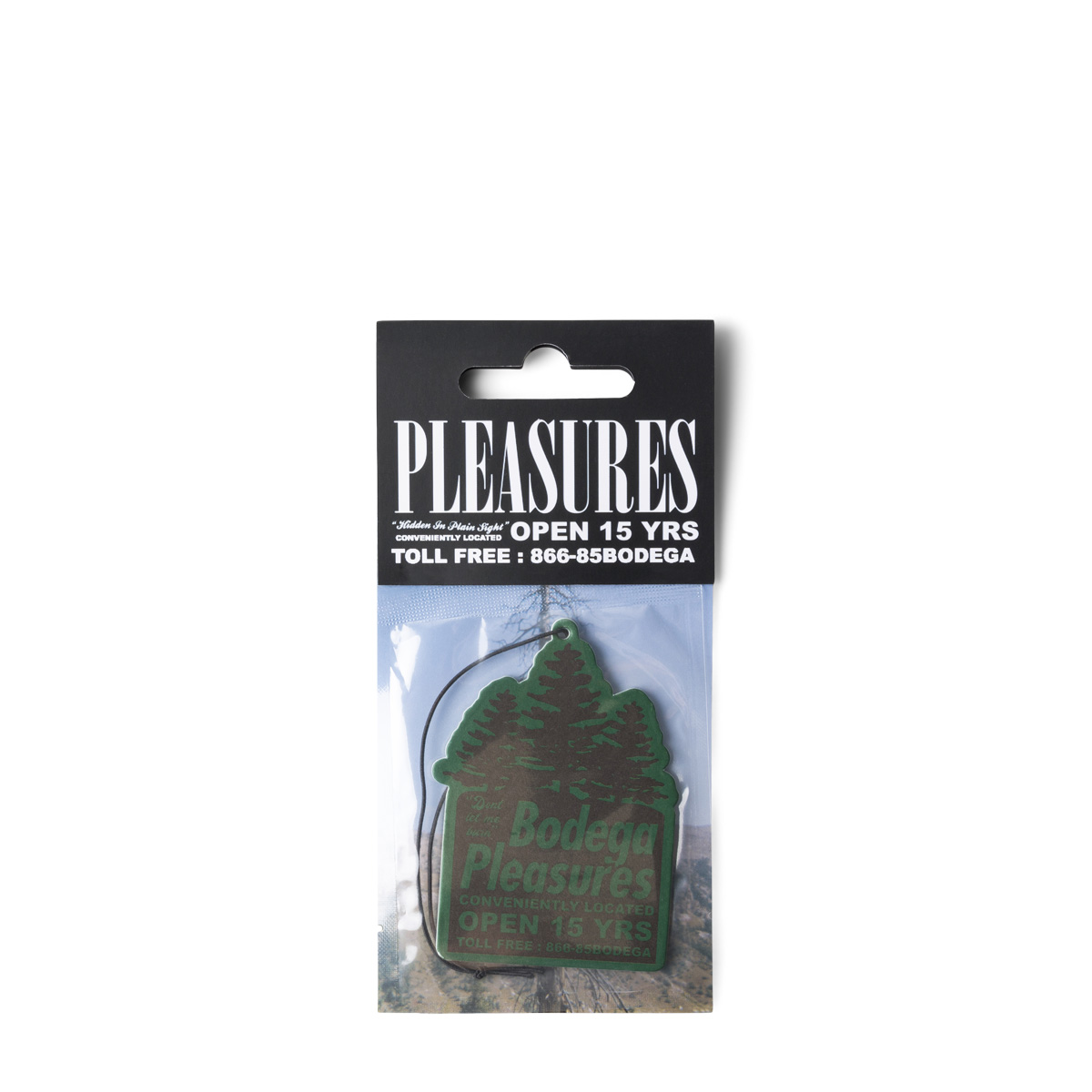 X PLEASURES TREE AIR FRESHNER - SANDALWOOD SANDALWOOD SCENT O/S BDGA-PLS21-301-003 ($6)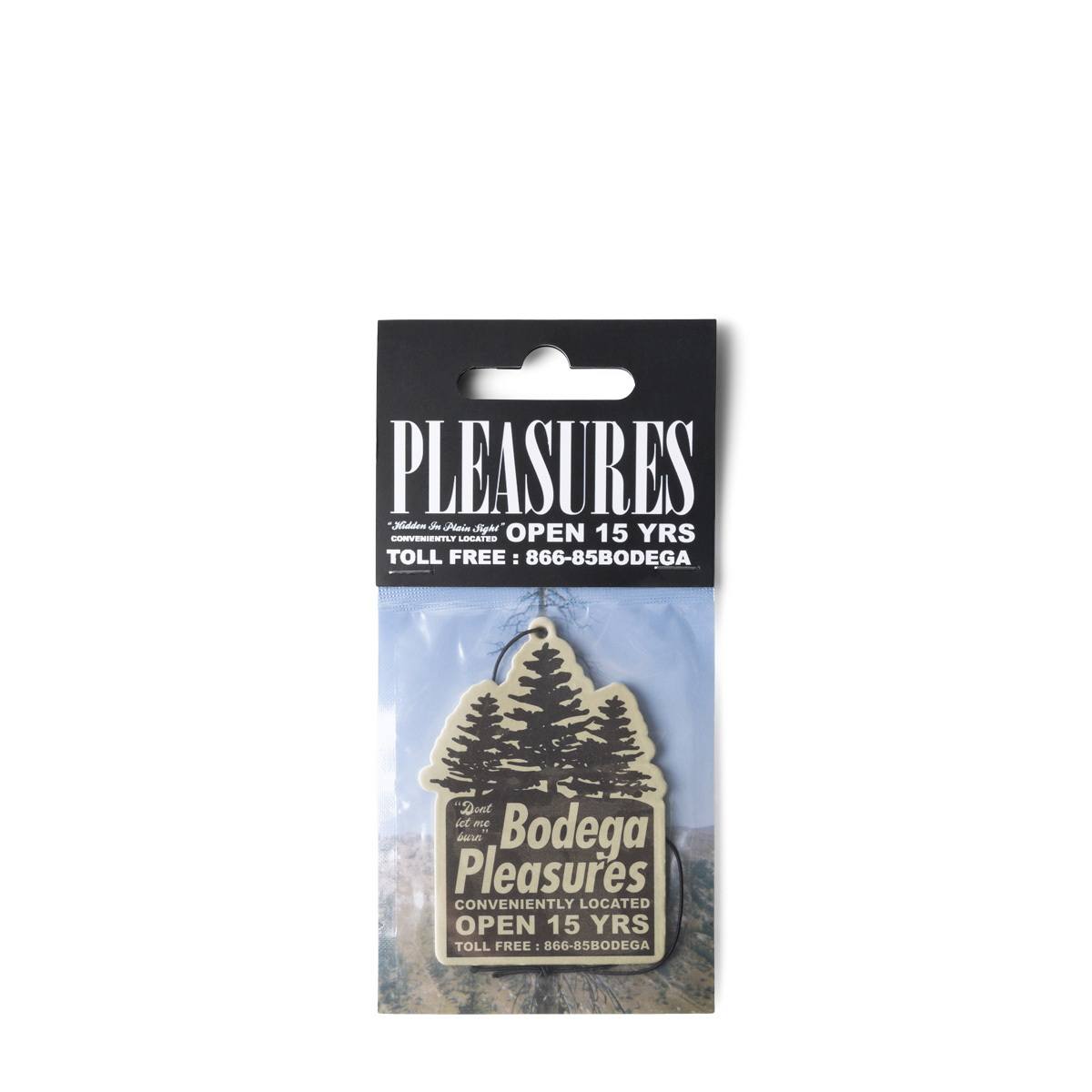 Bodega x Pleasures "15 Years" Capsule Collection
X PLEASURES BONSAI HOODIE GREEN BDGA-PLS21-201-001 ($100)
X PLEASURES OUTDOOR TEE BLACK BDGA-PLS21-101-001 ($40)
X PLEASURES BONSAI TEE WHITE BDGA-PLS21-101-002 ($40)
X PLEASURES TREE AIR FRESHNER - ROSE ROSE SCENT O/S BDGA-PLS21-301-001 ($6)
X PLEASURES TREE AIR FRESHNER - PINE PINE SCENT O/S BDGA-PLS21-301-002 ($6)
X PLEASURES TREE AIR FRESHNER - SANDALWOOD SANDALWOOD SCENT O/S BDGA-PLS21-301-003 ($6)