Any first come, first served product will release on the new arrivals page and the brand's collection page when available.
Release Info: Friday, May 22, 2020
Available online at 10am EST on a first come, first served basis.

What began as a two-man design operation to create bootleg t-shirts for bands that lacked merch has, in time, grown into an LA creative collective, occasional small-run record label and graphic heavy streetwear brand. Born from the minds and talents of ex-Stussy Art Director, Adam Weissman and artist Noah Butkis, Real Bad Man maintains a focus on music, but have gone on to employ retro graphics, aged pop culture references and shady cartoonish characters for their own humorous and subversive brand of apocalyptic counter culture.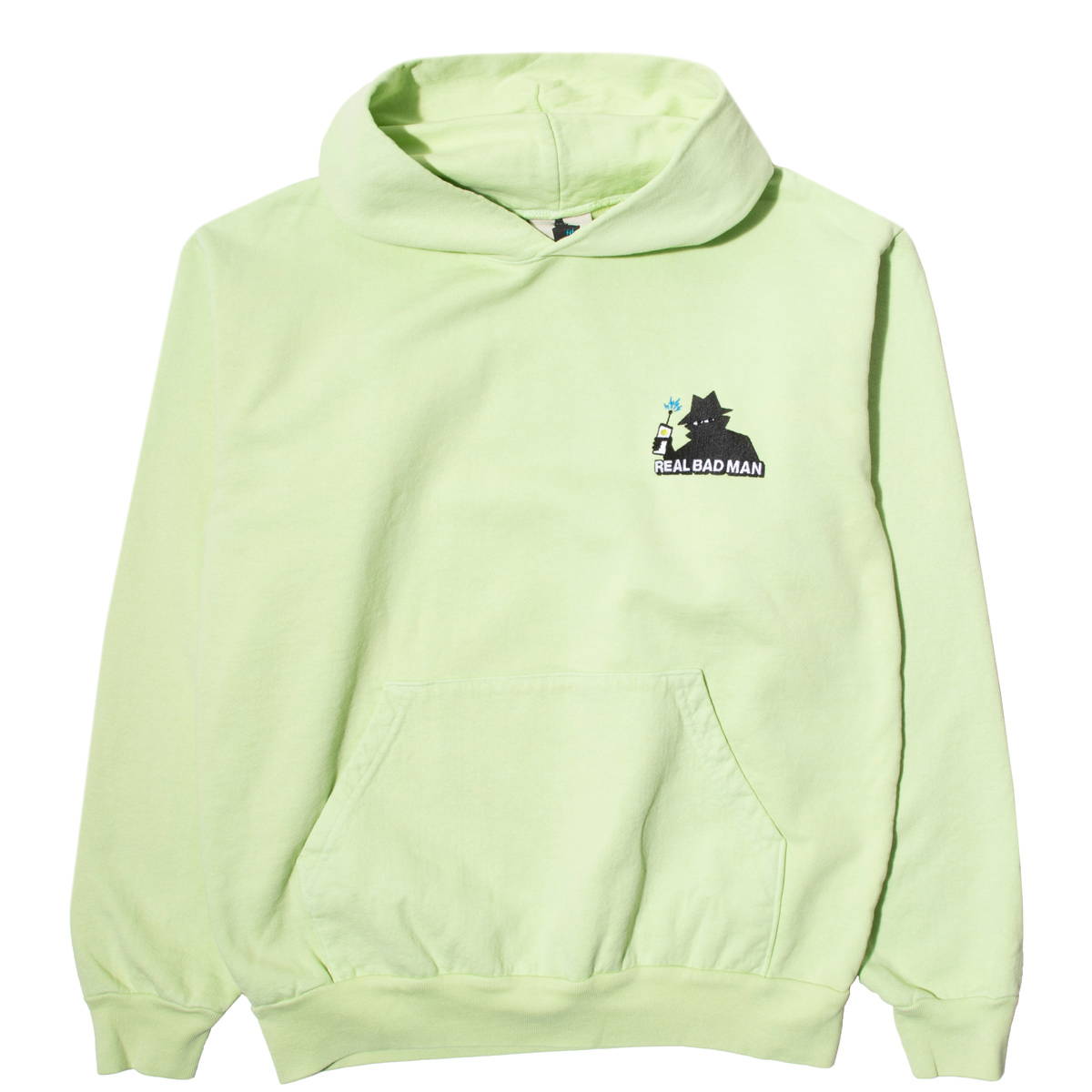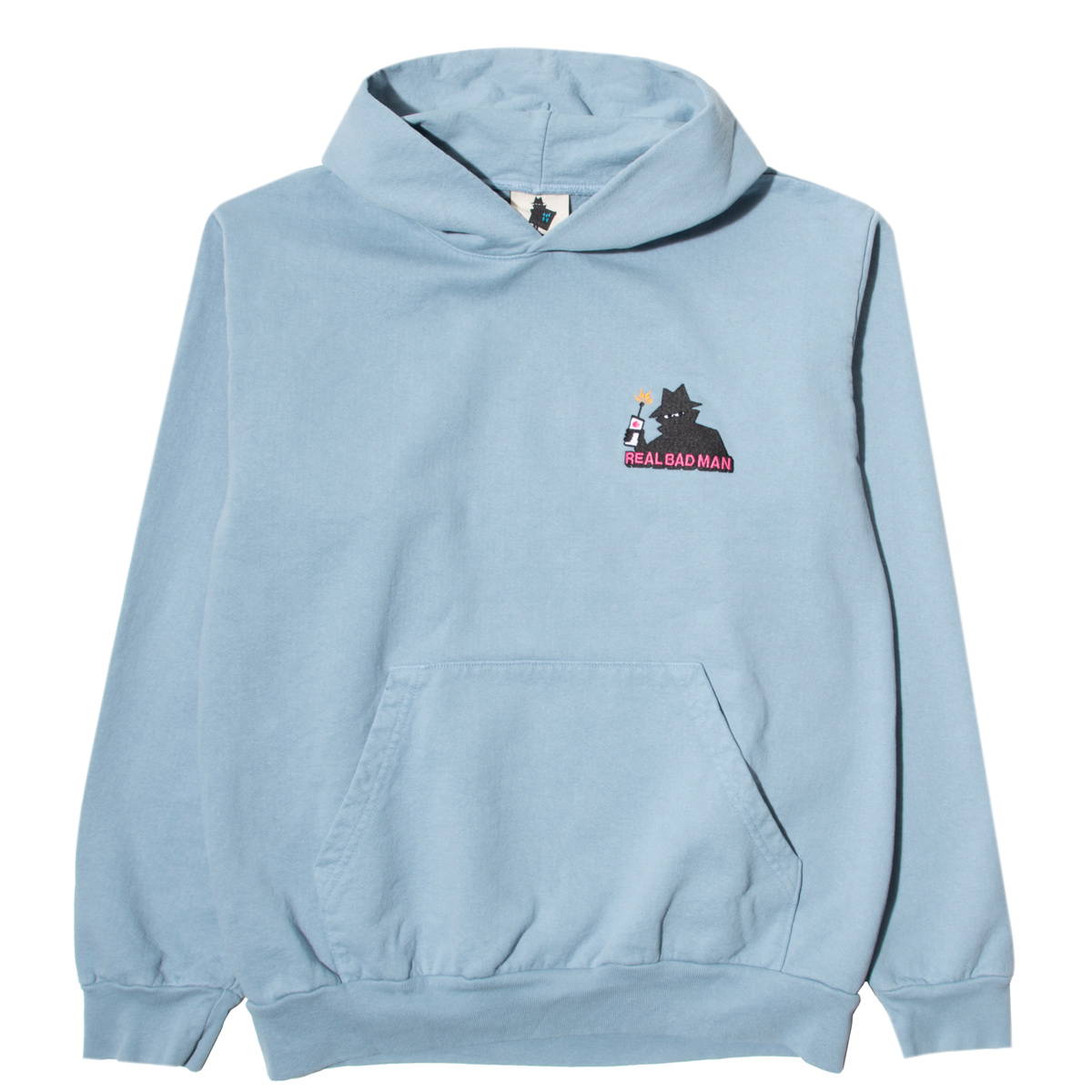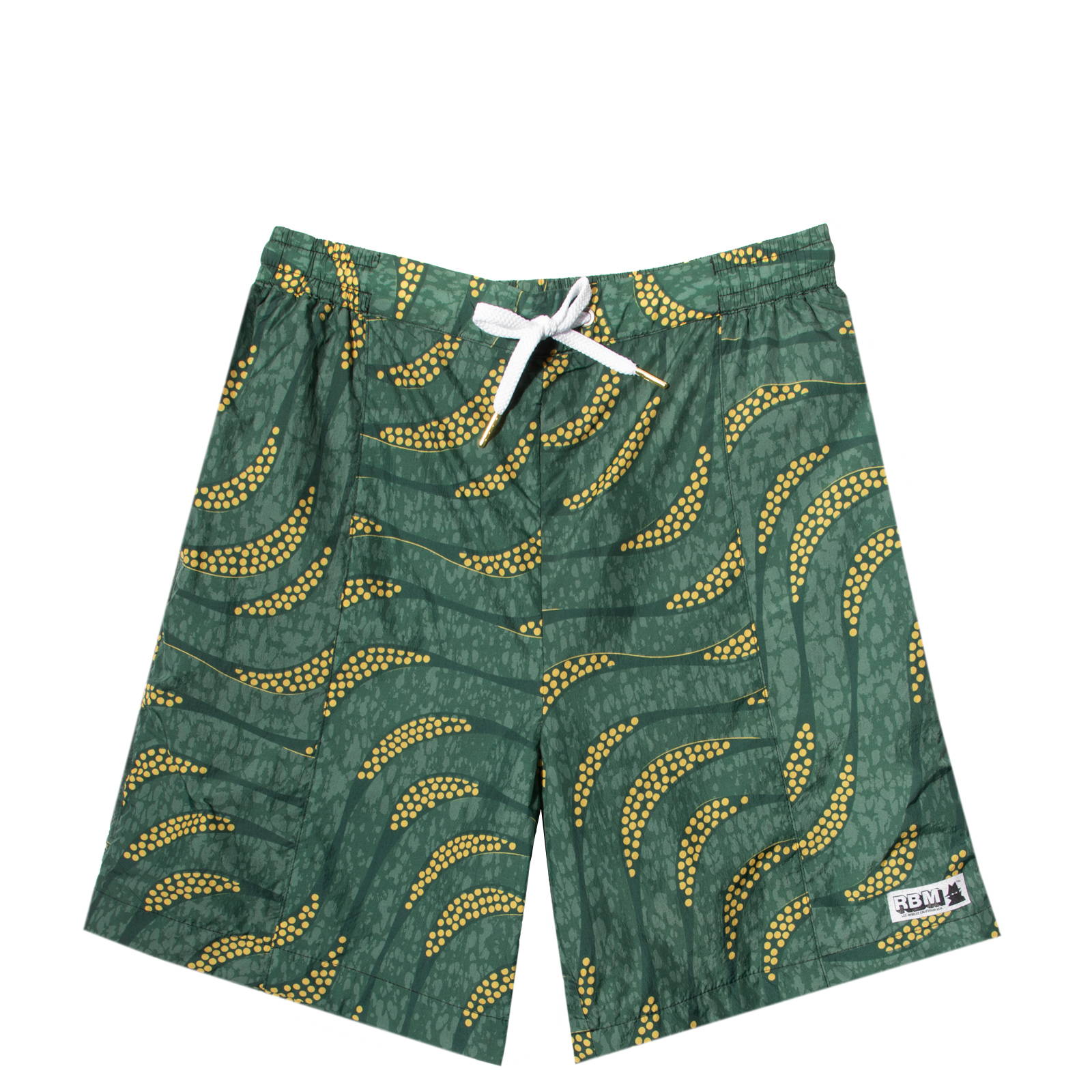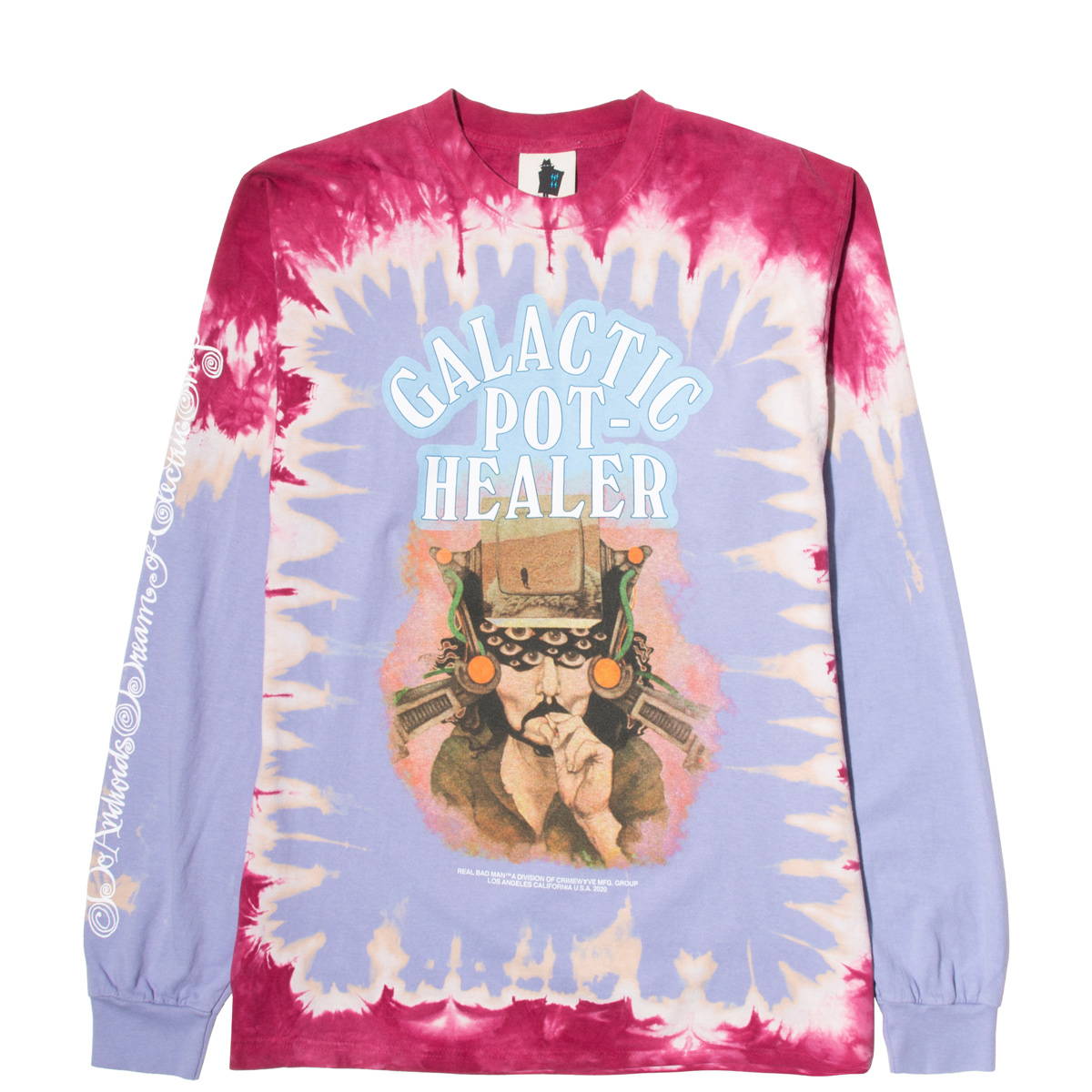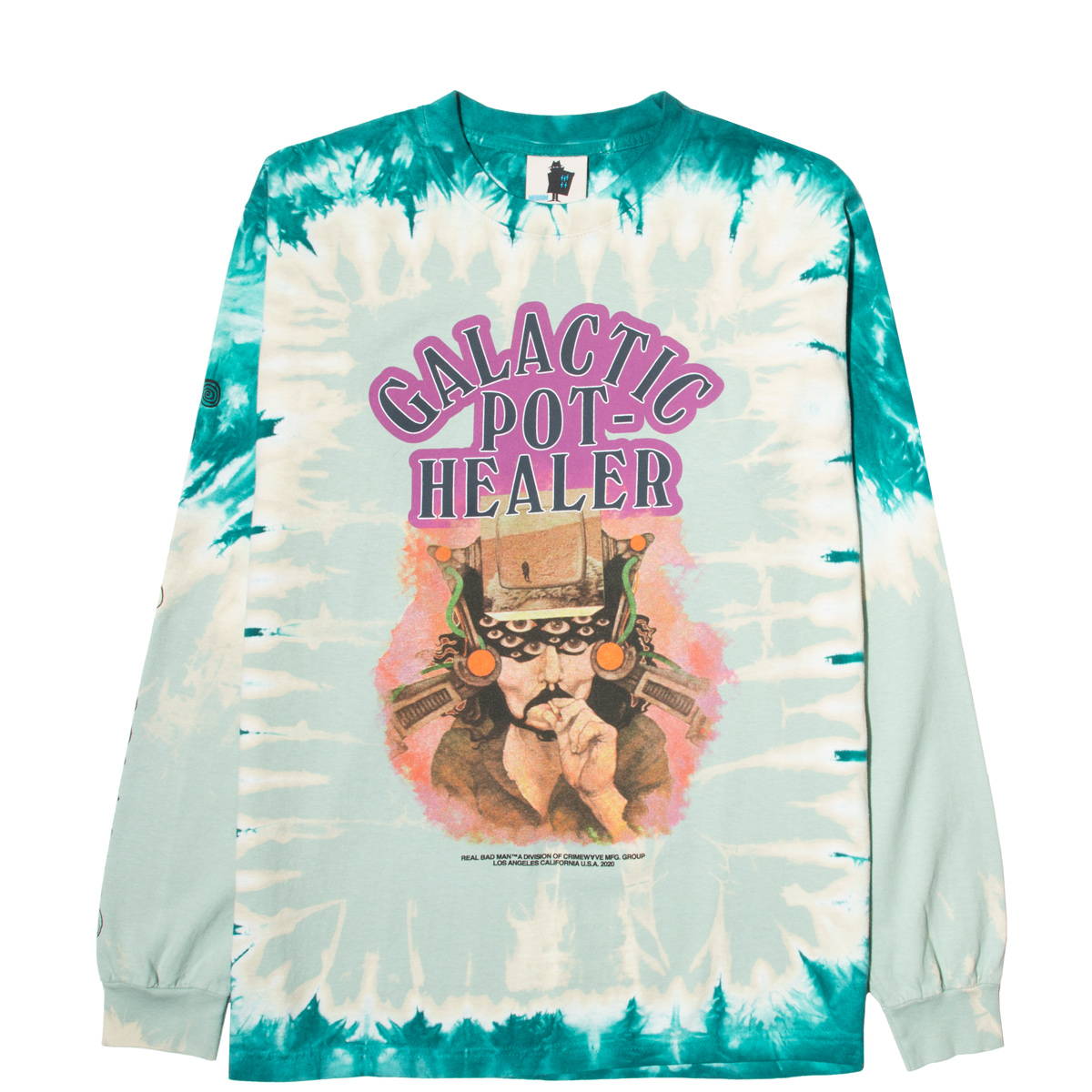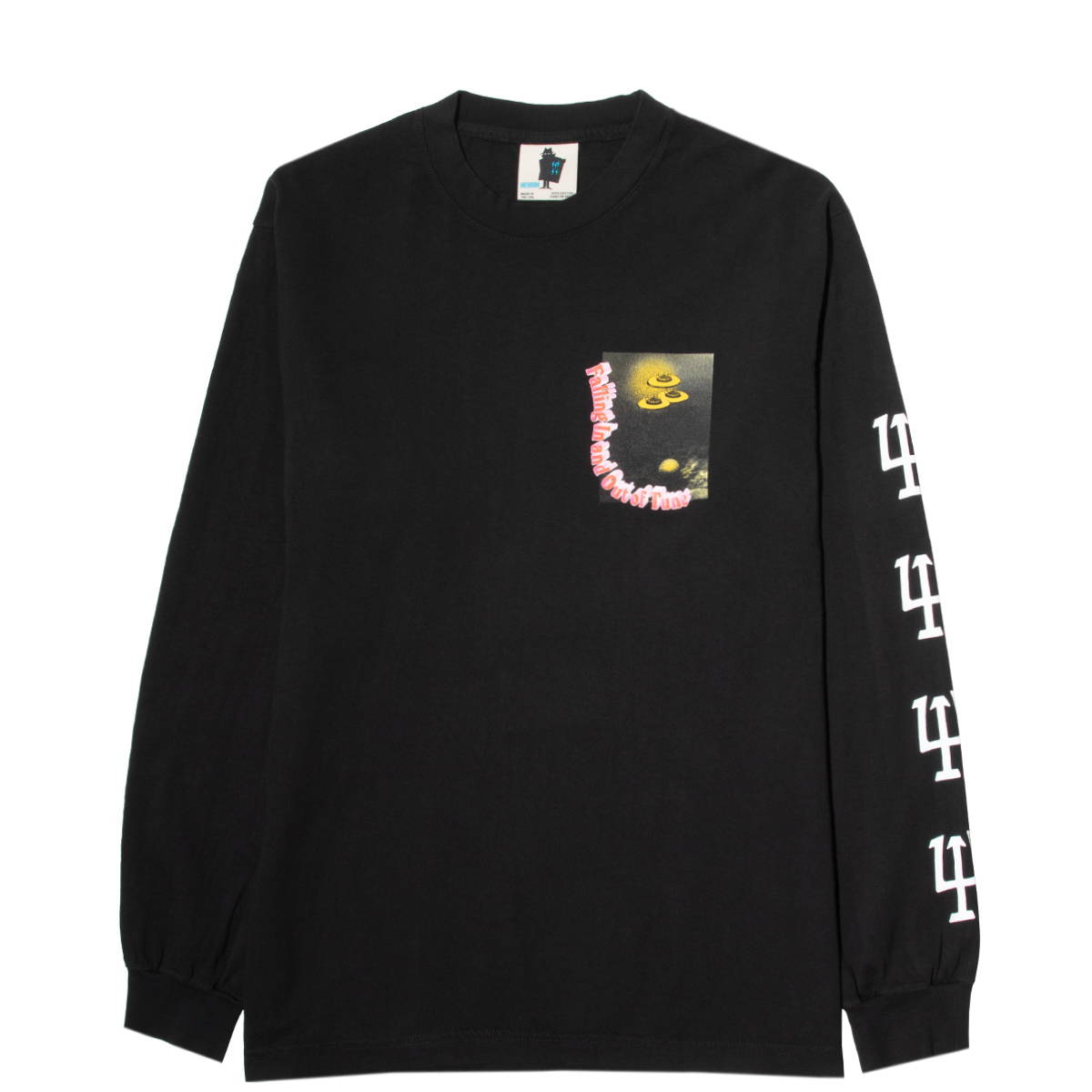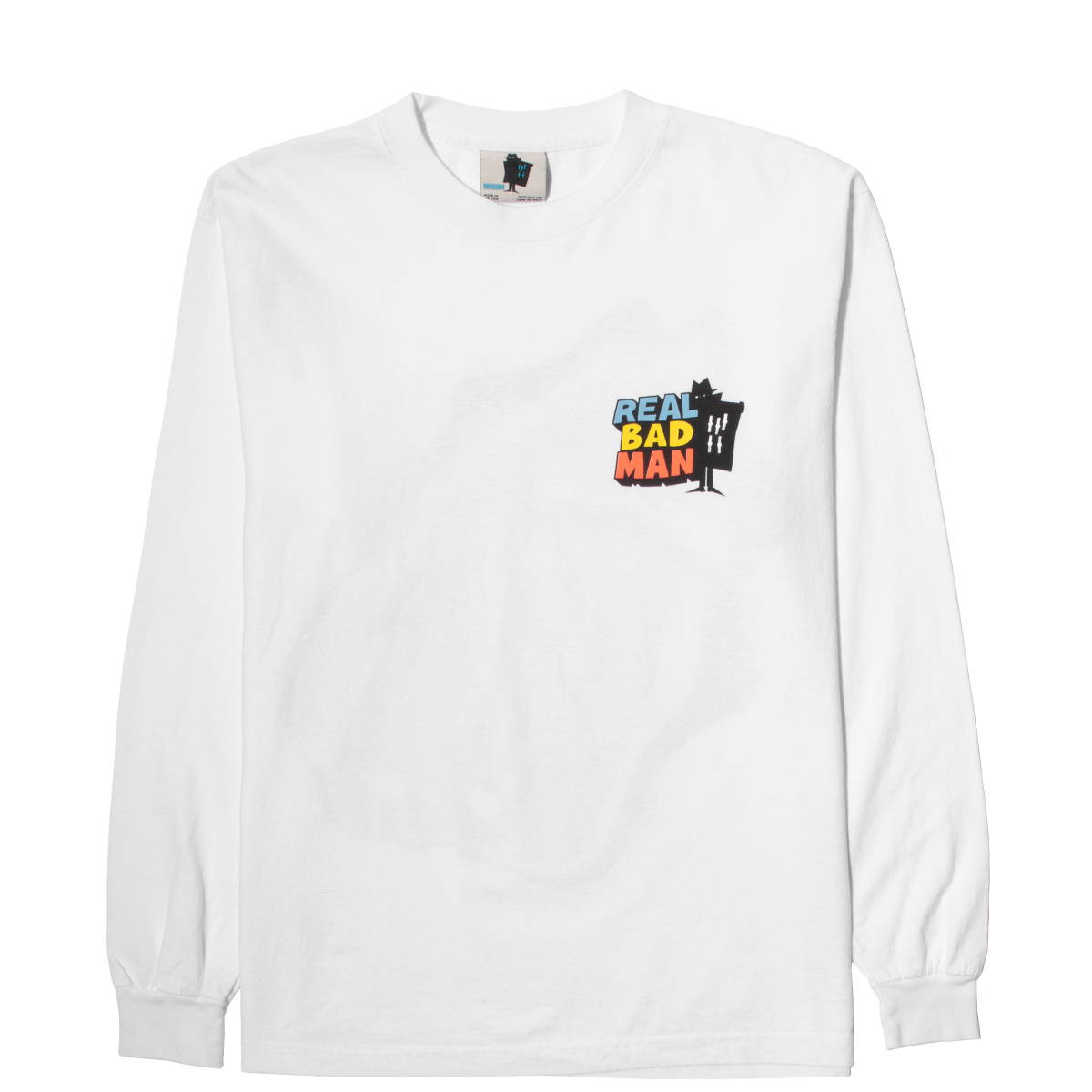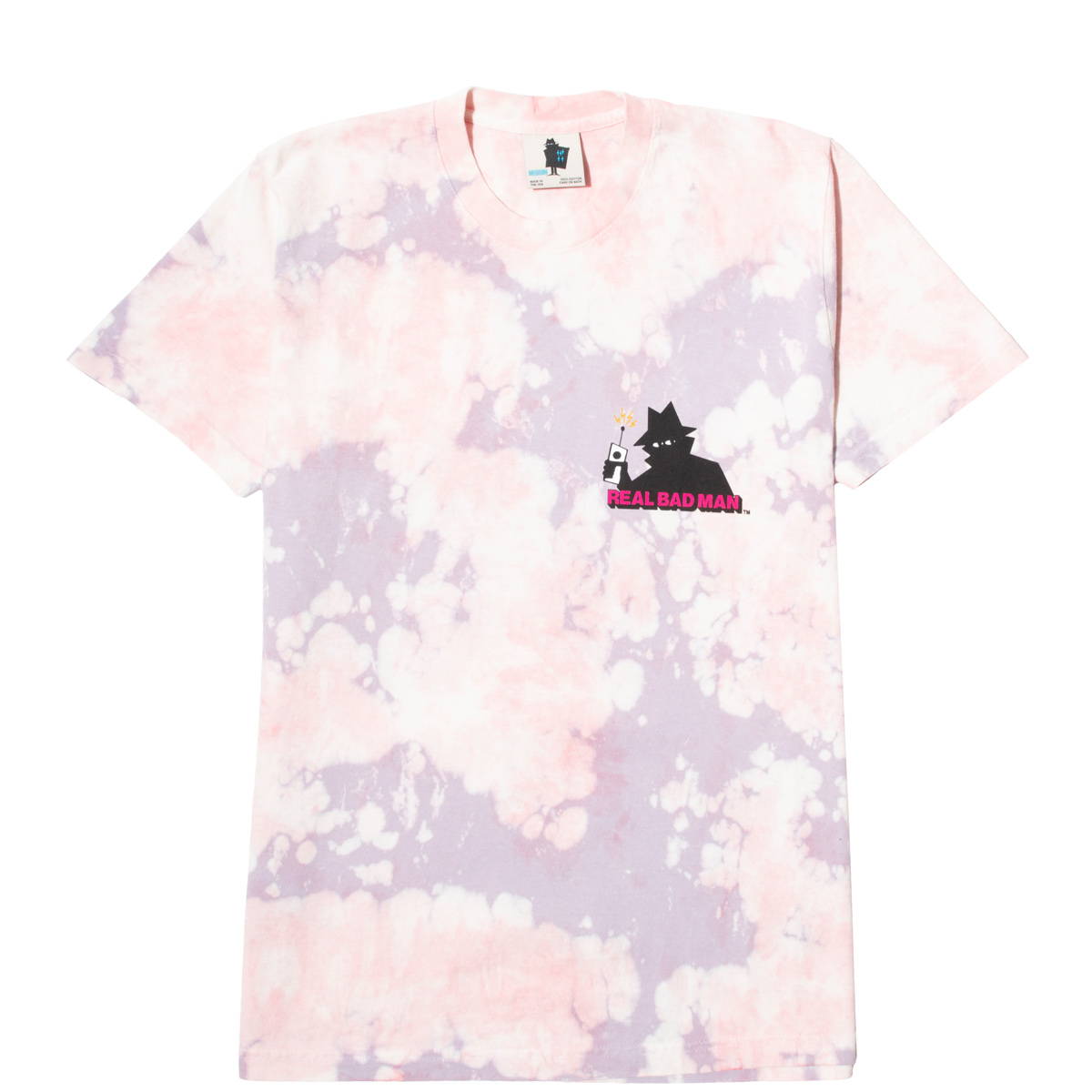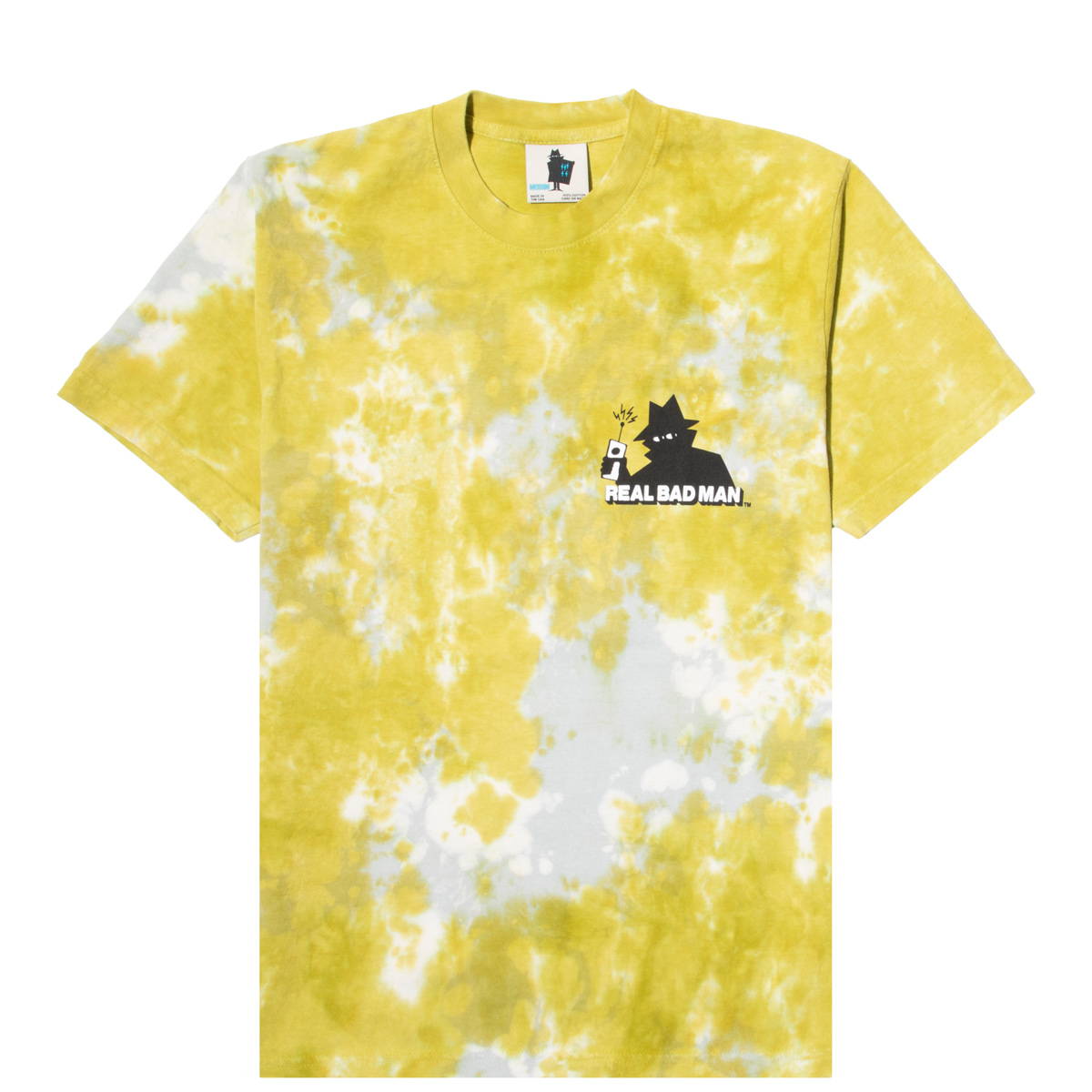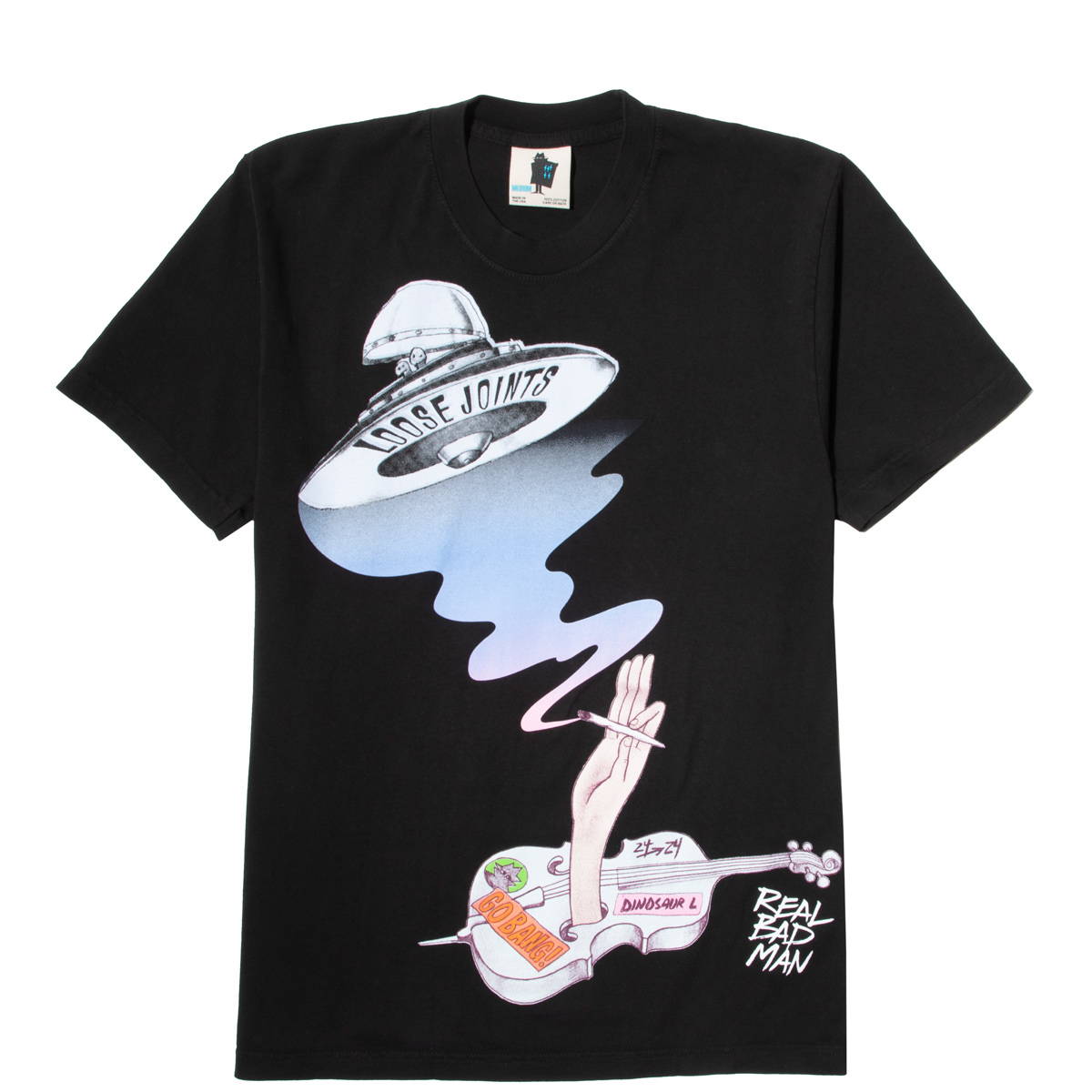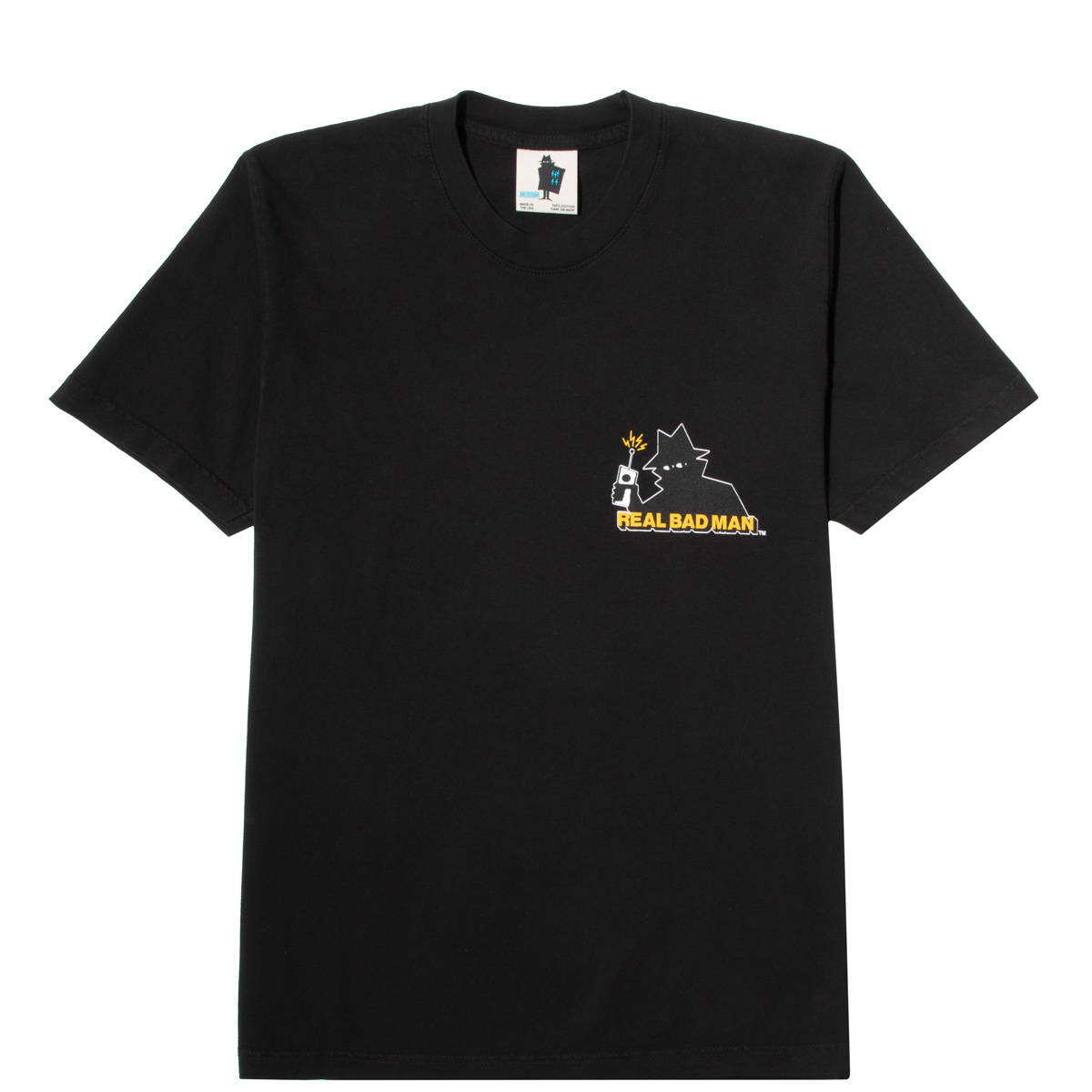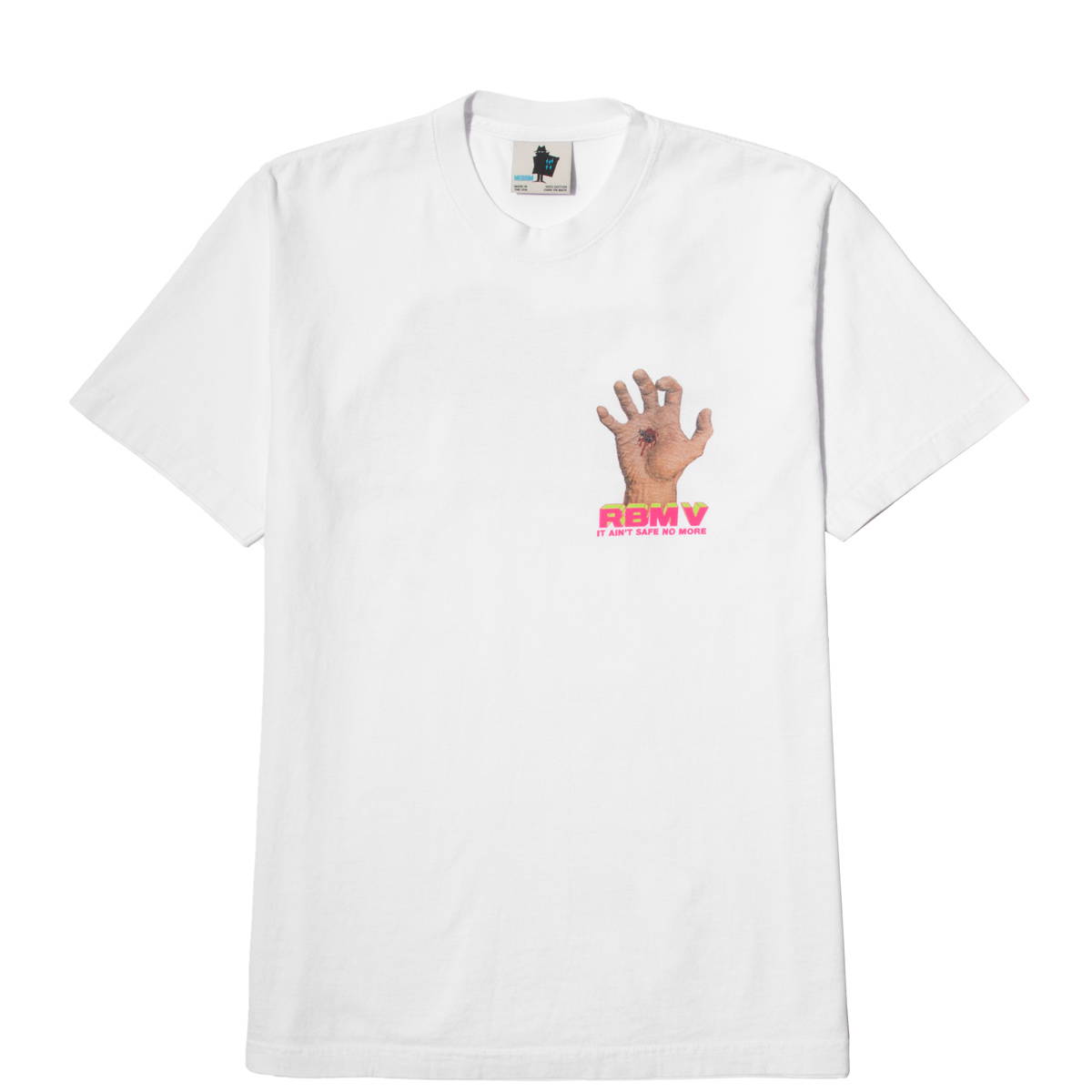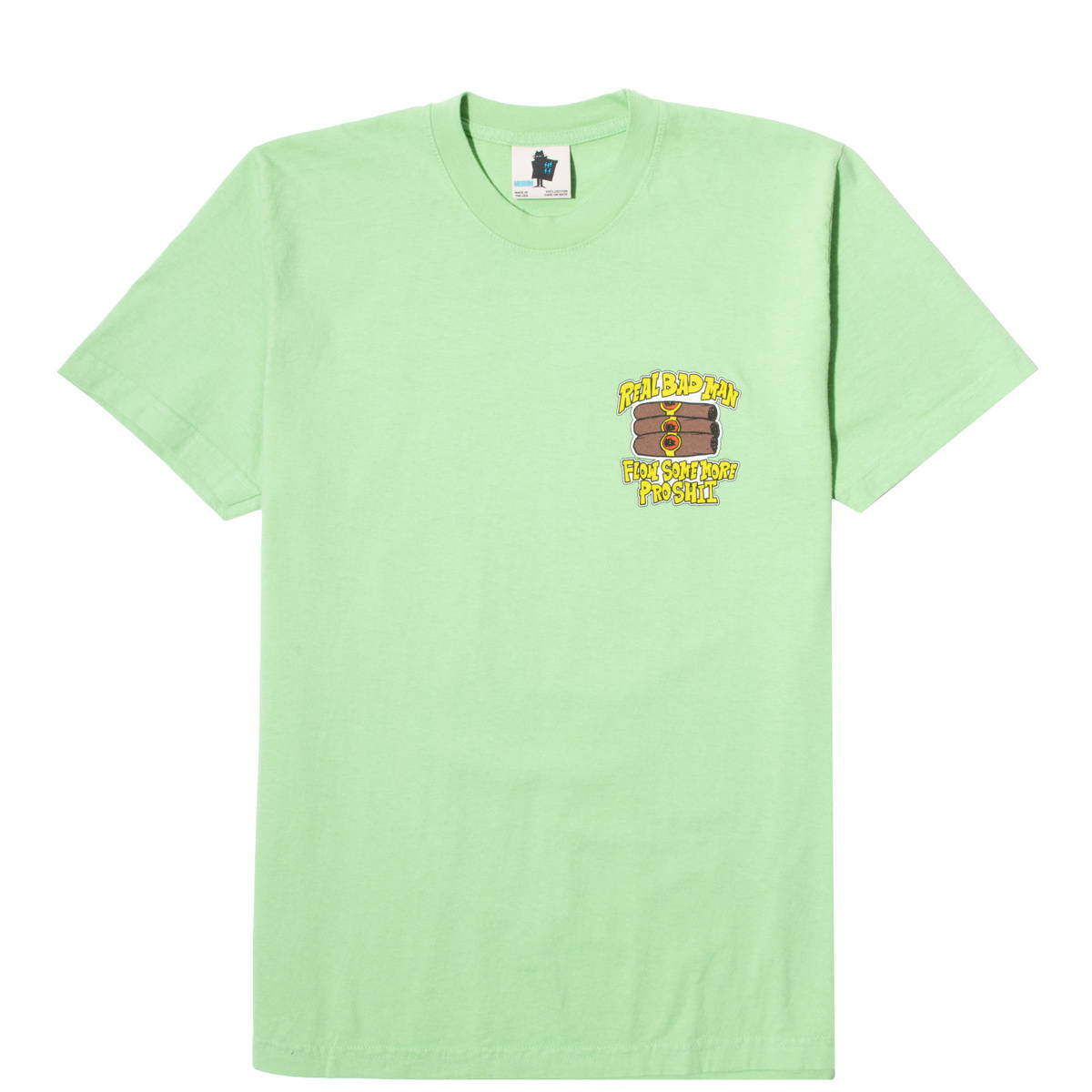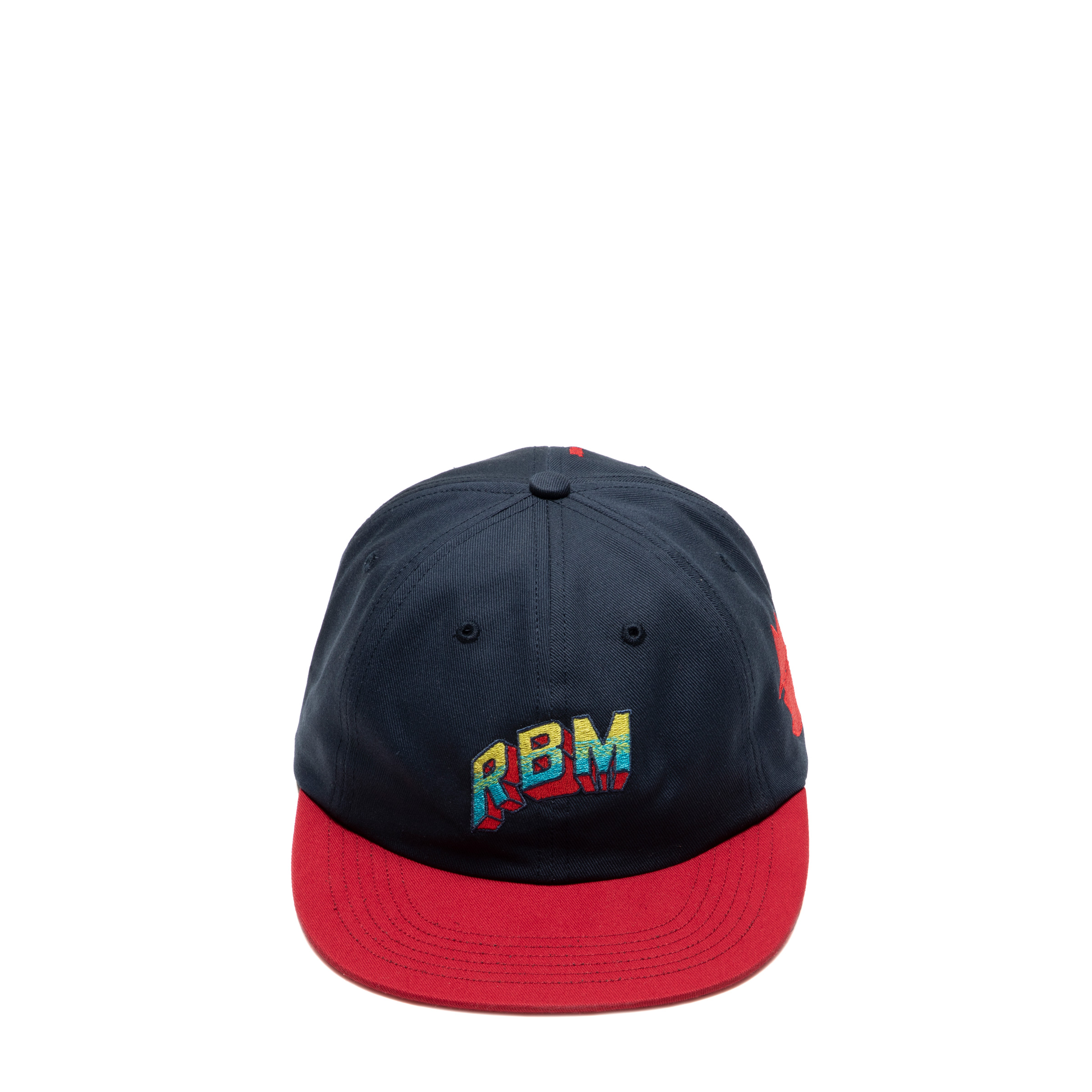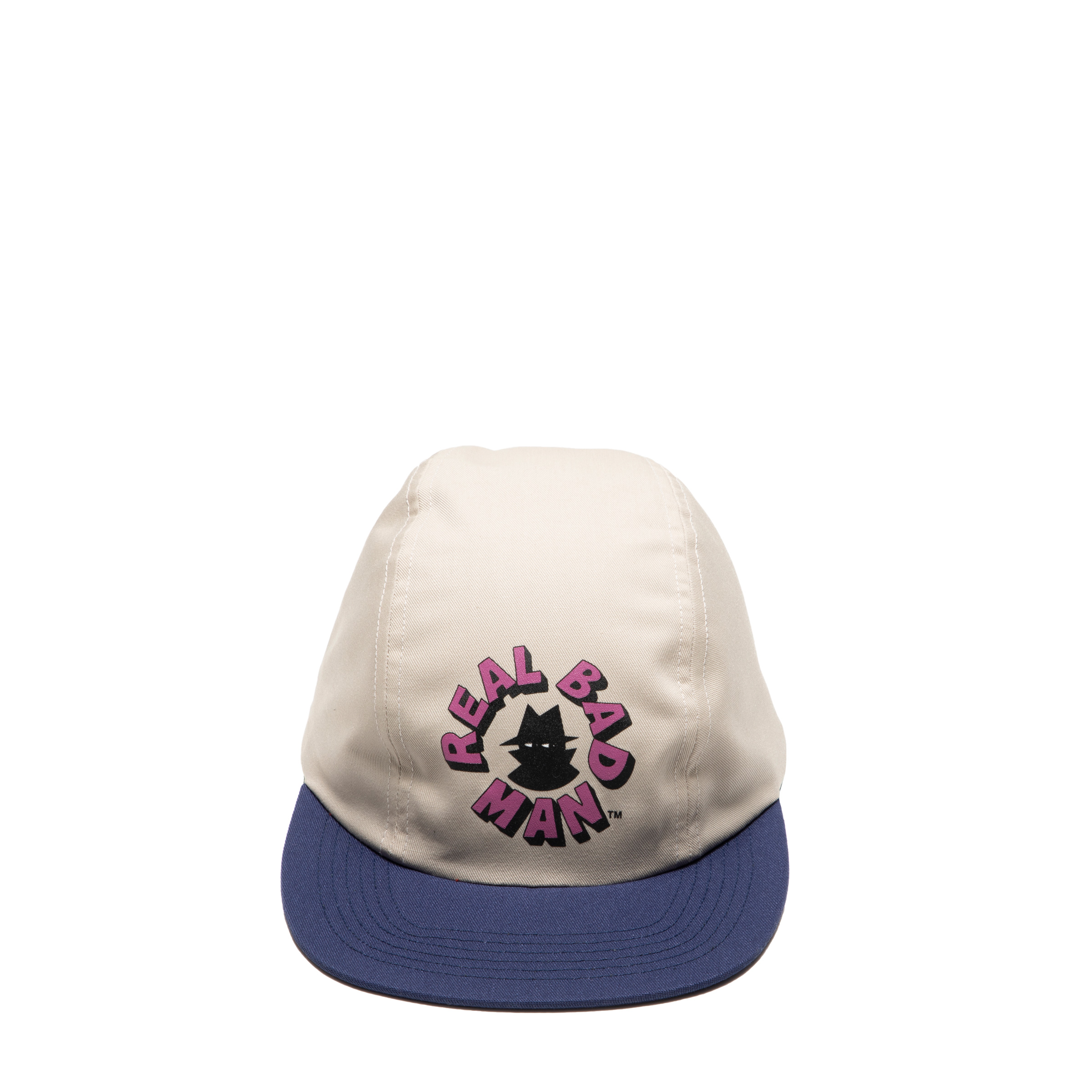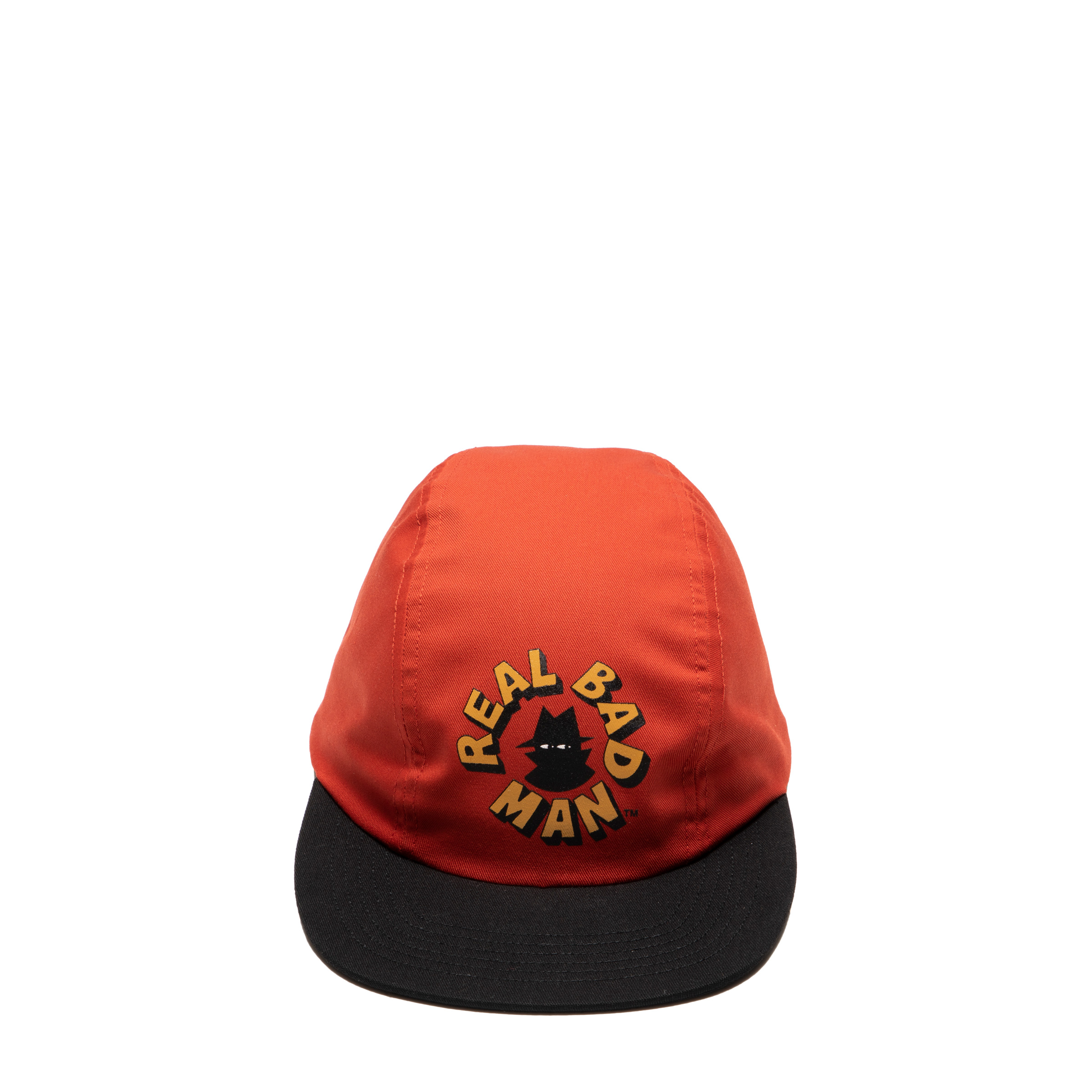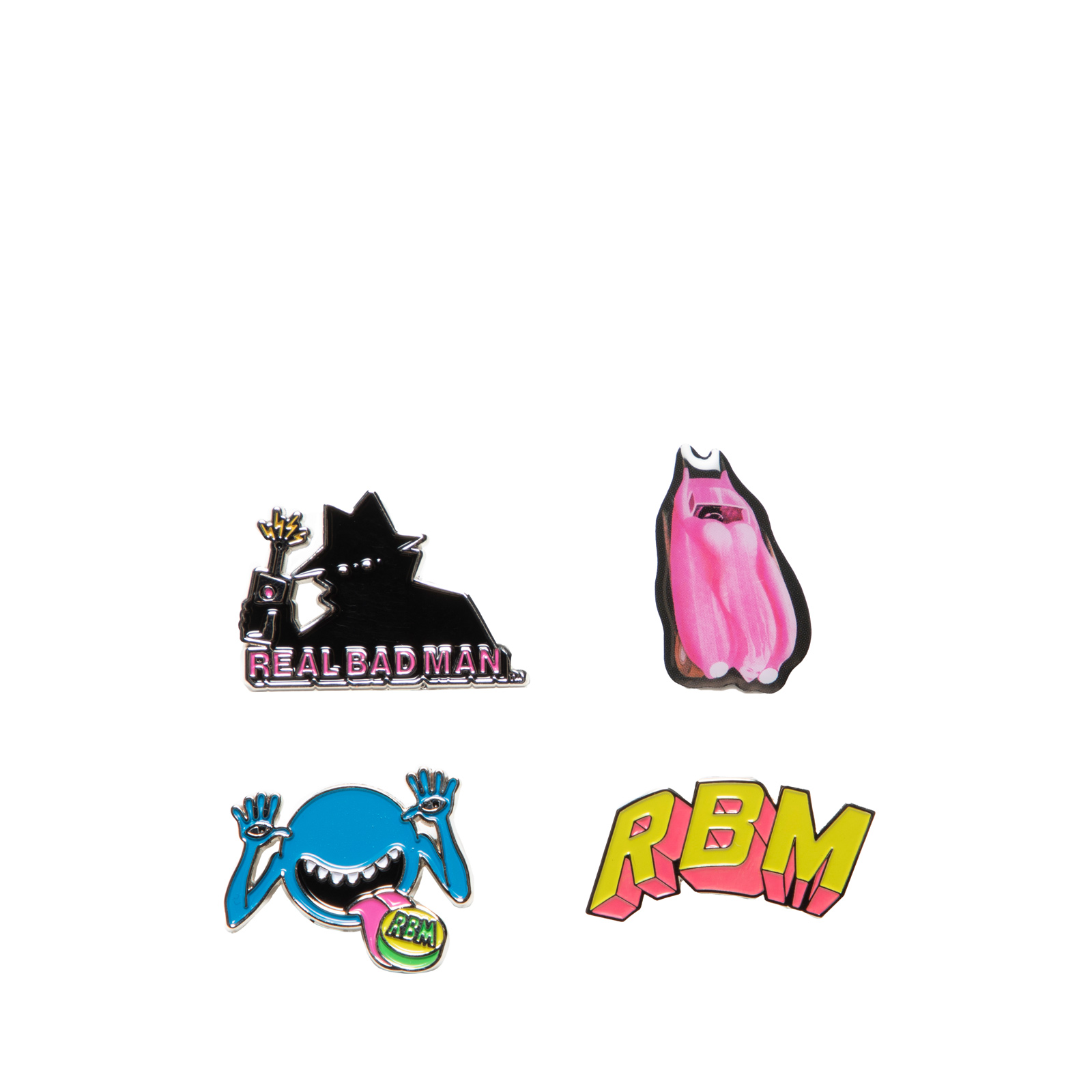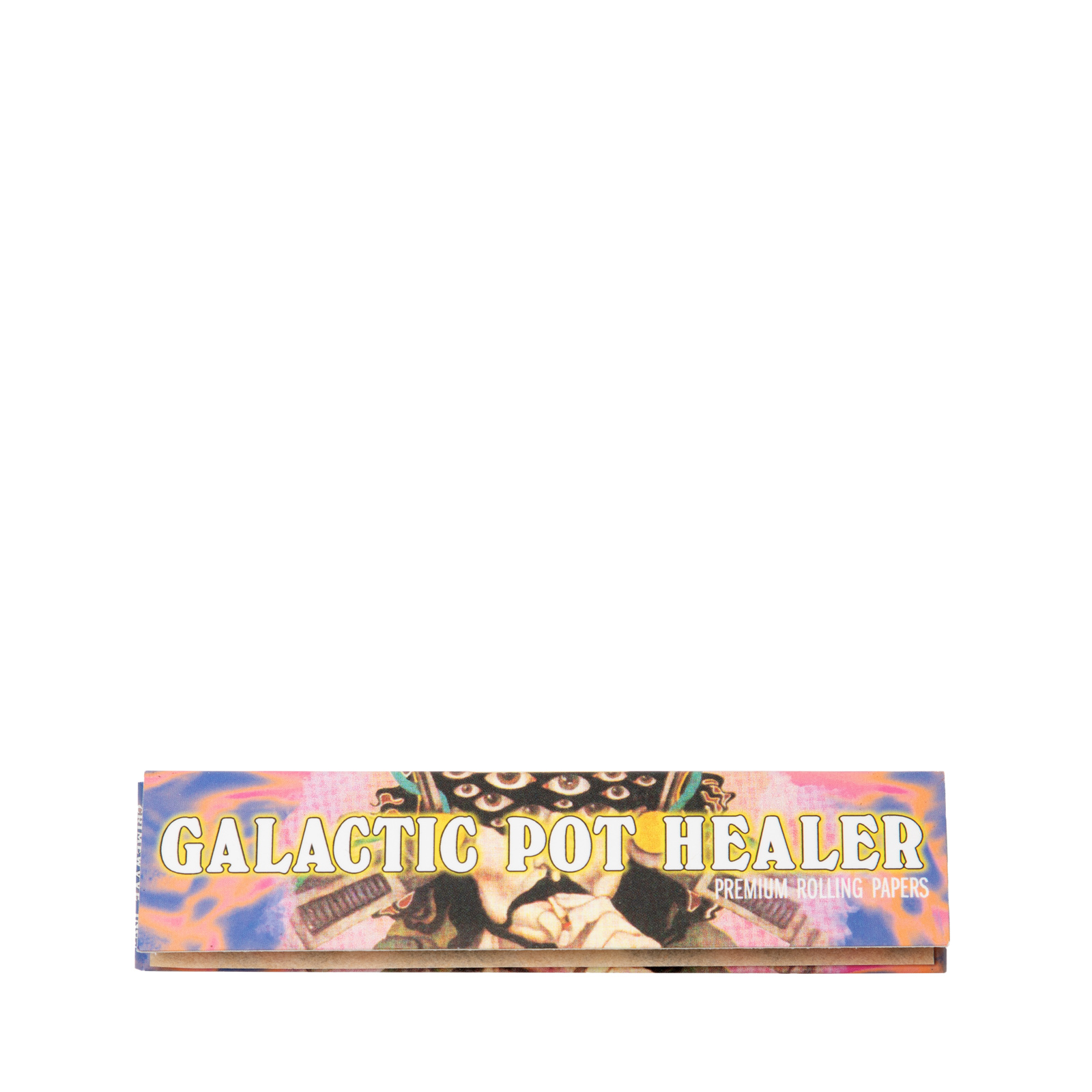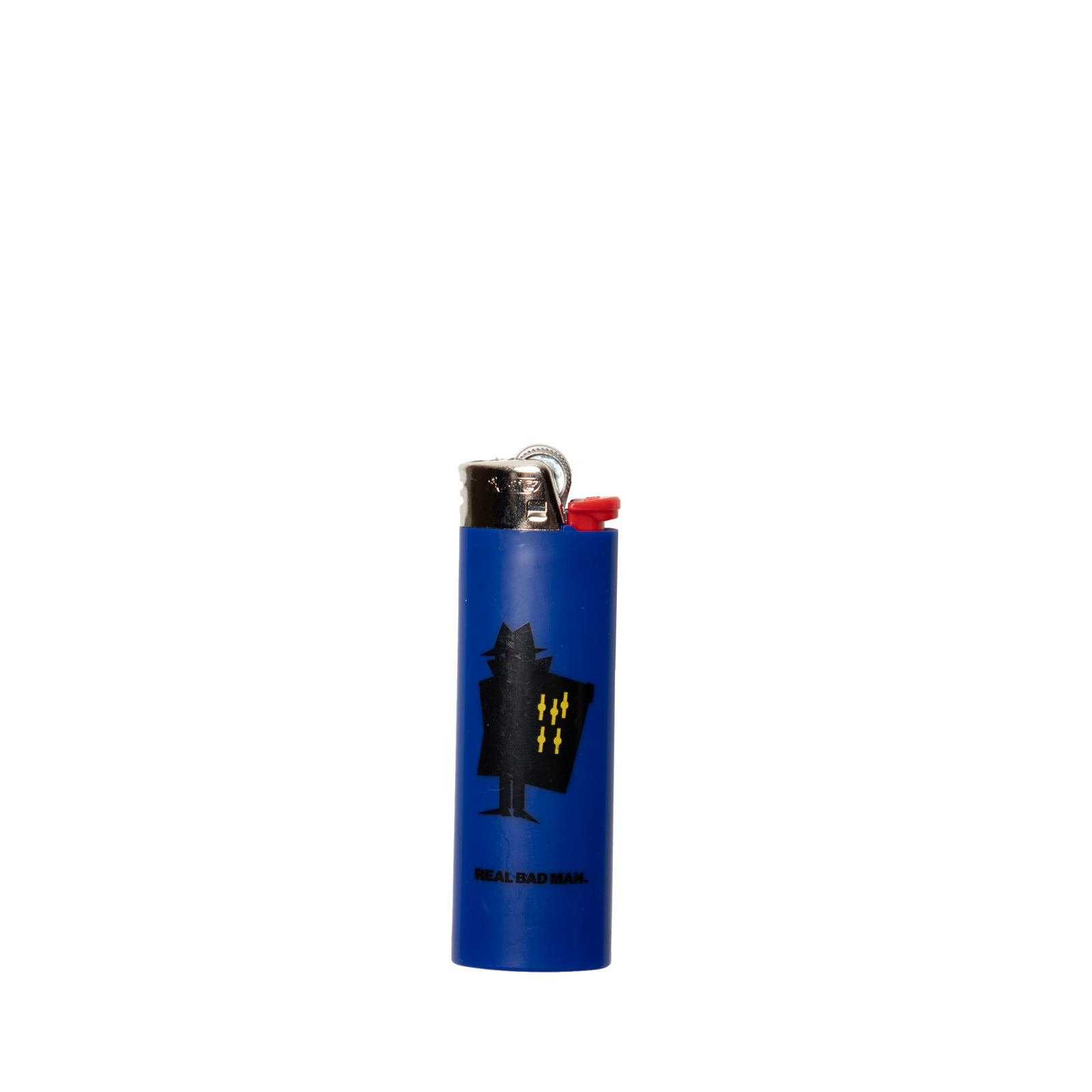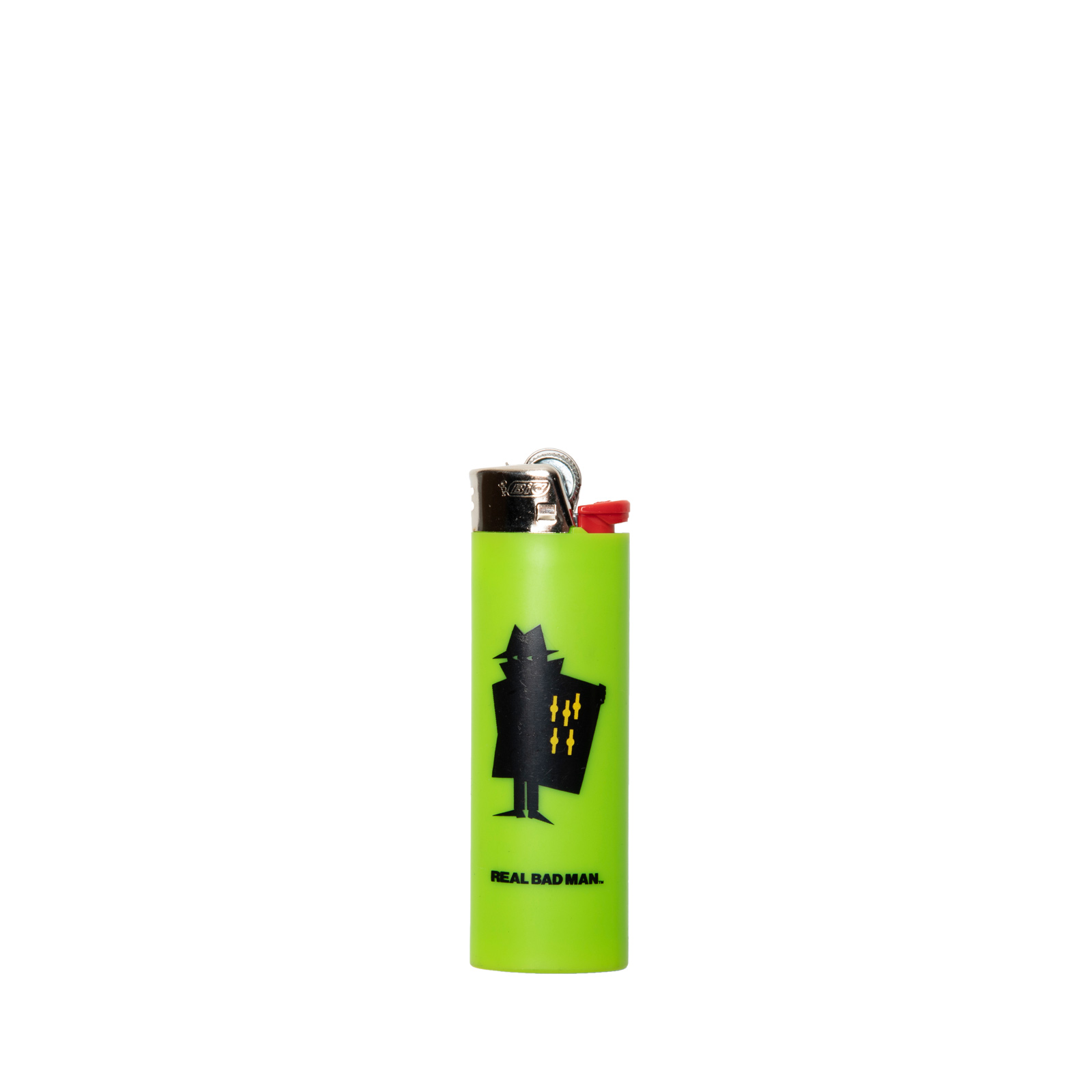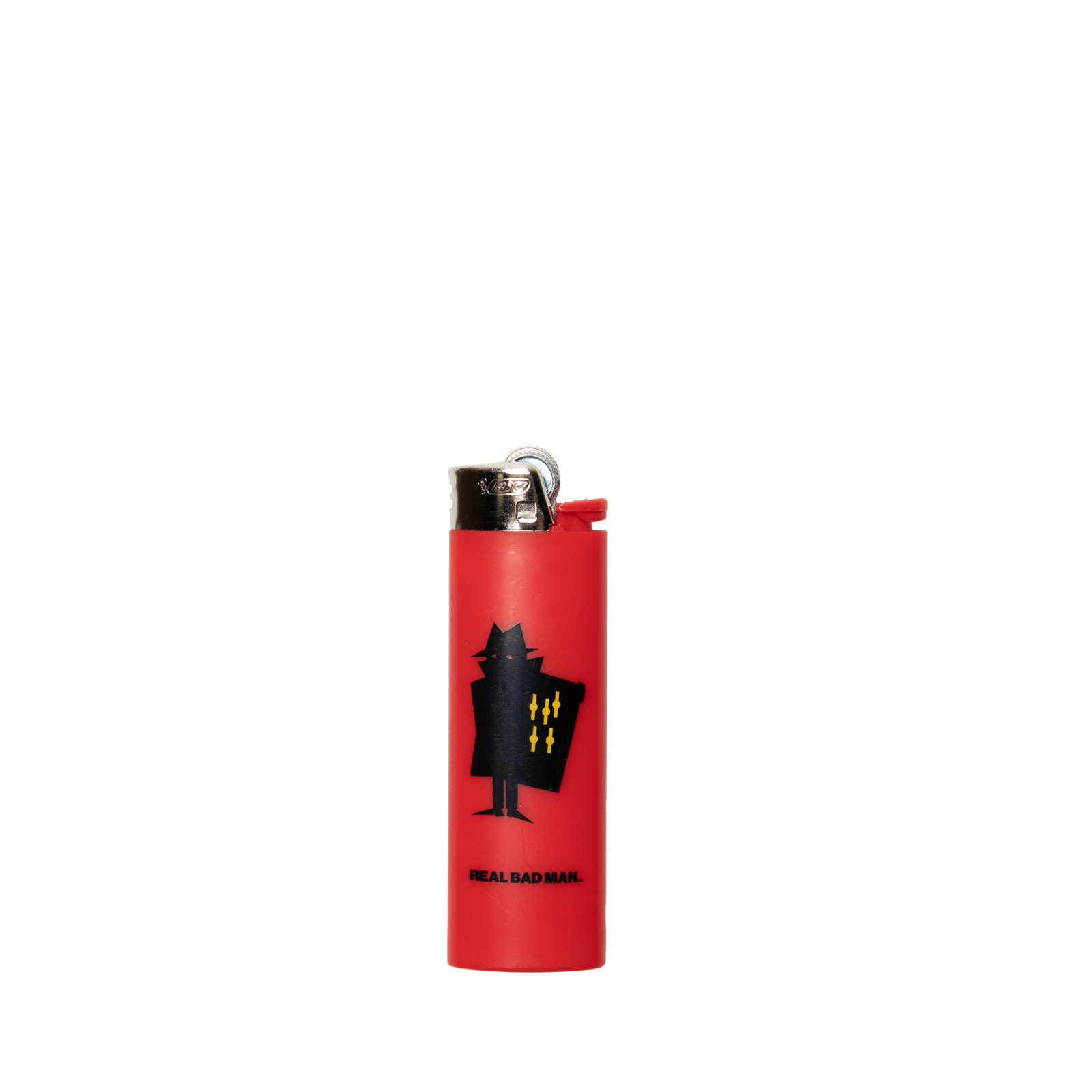 Real Bad Man SS20
RBM VOLUME 5 HOODIE LIME 537 - $120
RBM VOLUME 5 HOODIE SKY 538 - $120
JUNGLE SHORTS JUNGLE 541 - $95
GPH LONG SLEEVE TEE BLUEBERRY TIE DYE 525 - $80
GPH LONG SLEEVE TEE GREEN ZONE TIE DYE 526 - $80
CONFLICT LONG SLEEVE TEE BLACK 533 - $75
DRIVER LONG SLEEVE TEE WHITE 528 - $75
RBM LOGO VOL. 5 TEE PINK TIE DYE 501 - $60
RBM LOGO VOL. 5 TEE GREEN TIE DYE 502 - $60
GO BANG TEE BLACK 520 - $60
RBM LOGO VOL. 5 TEE BLACK 503 - $55
RBM V TEE WHITE 505 - $55
PRO SHIT TEE LIME 510 - $55
NEU RBM HAT NAVY O/S 543 - $50
NEU RBM HAT CREAM O/S 544 - $50
3 PANEL RBM HAT BEIGE O/S 549 - $50
3 PANEL RBM HAT BURNT ORANGE O/S 550 - $50
SEASON 5 ENAMEL PINS 4 PACK O/S 554 - $25
GPH ROLLING PAPERS EACH O/S 551 - $8
RBM BIC LIGHTER BLUE O/S 552 - $8
RBM BIC LIGHTER LIME O/S 553 - $8
RBM BIC LIGHTER RASPBERRY O/S 554 - $8