Any first come, first served product will release on the new arrivals page and the brand's collection page when available.
This product is considered a Quickstrike (QS). All QS, limited edition, and brand collaboration products are final sale.
Release Info: Wednesday, May 12, 2021
Available online at 10am EST on a first come, first served basis.
A good signature shoe will always embody the spirit of its namesake. This is especially true of Reebok's Question, the signature model of the legendary Allen Iverson. If there is just one quality that truly defines #3, it isn't the overblown controversies about practice and dress codes, and it isn't even the hall of fame level skills. It's the unstoppable will to win, summed up best by the recent revelations that the 76ers were forced to physically hide Iverson's jersey and sneakers to keep him from suiting up while injured. For a transcendent, generational talent to be driven by such superhuman levels of competitive fire was a truly remarkable thing.

These sentiments echo in every step taken in every pair of Questions. Somewhat ironically, they transcend wins and losses. Anyone can buy the merch and the shoes associated with whoever won the last championship. To align yourself with the Question is to never compromise, and never give in. It's bringing the same level of intensity whether you're just tipping off, up by 10 or down by 20. It's playing with a 3-0 series lead like you're down 3-1. It's saying if you don't want it as much as I do, you have no chance.
Sizes offered (US sizing):
Adult (Mens) - 4,4.5,5,5.5,6,6.5,7,7.5,8,8.5,9,9.5,10,10.5,11,11.5,12,13,14,15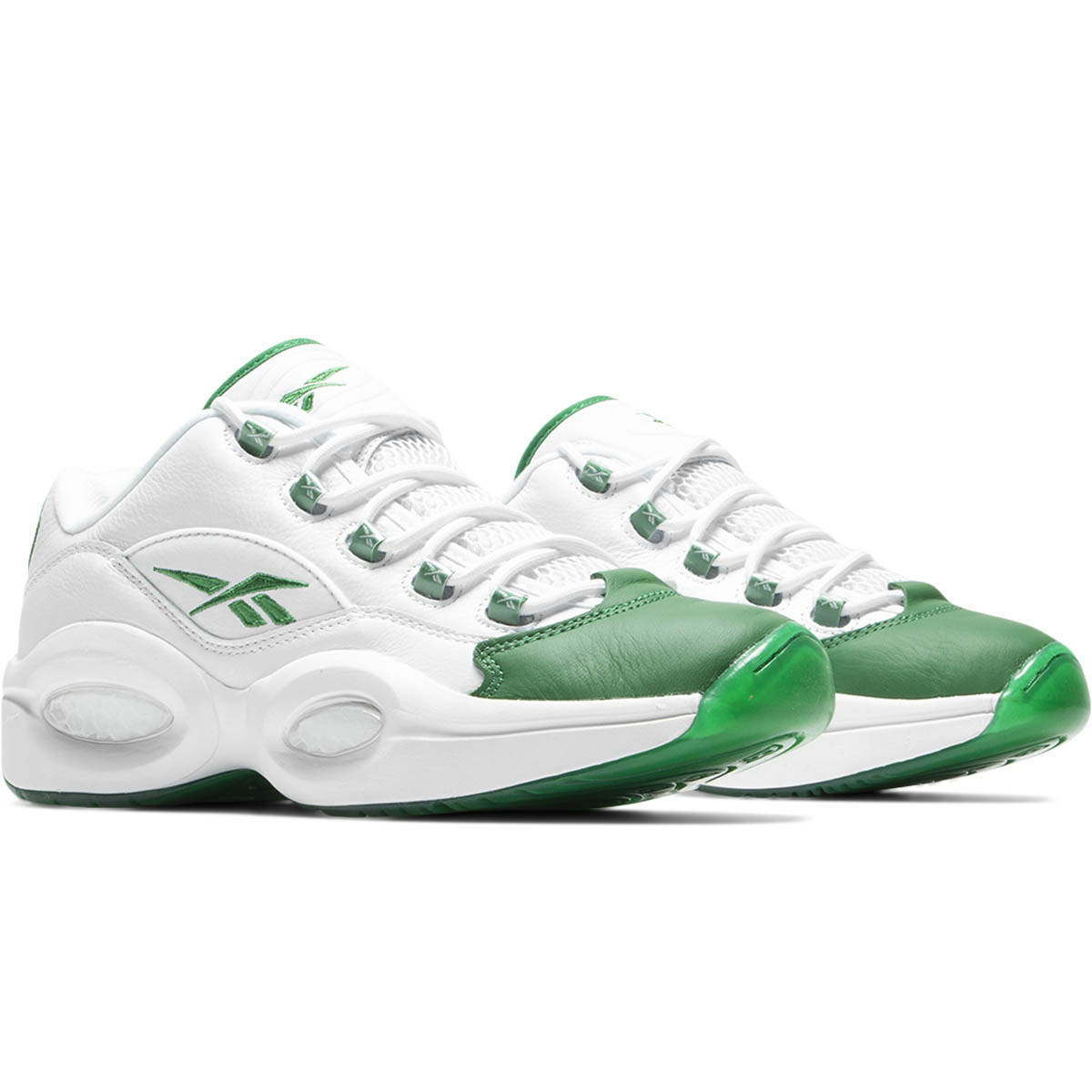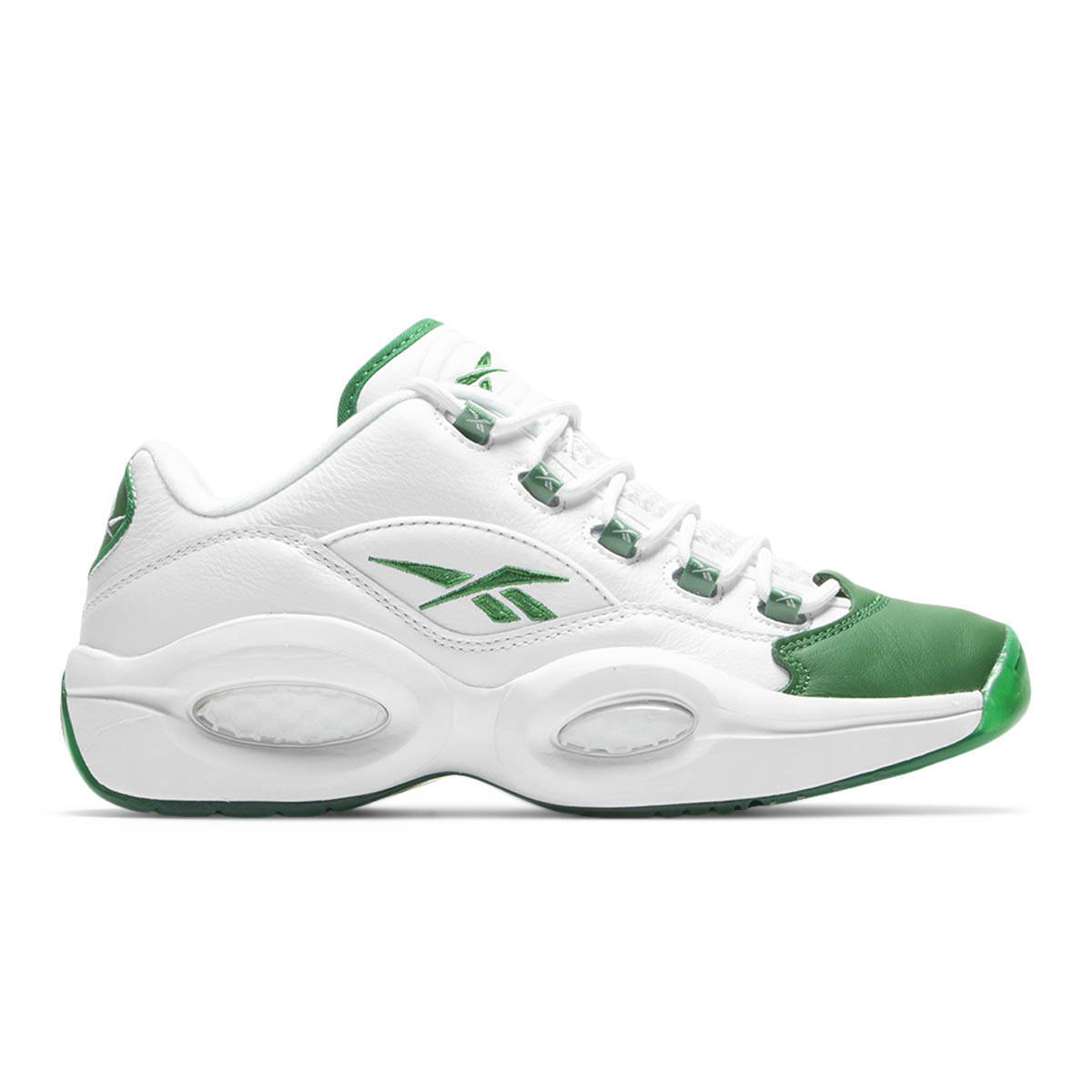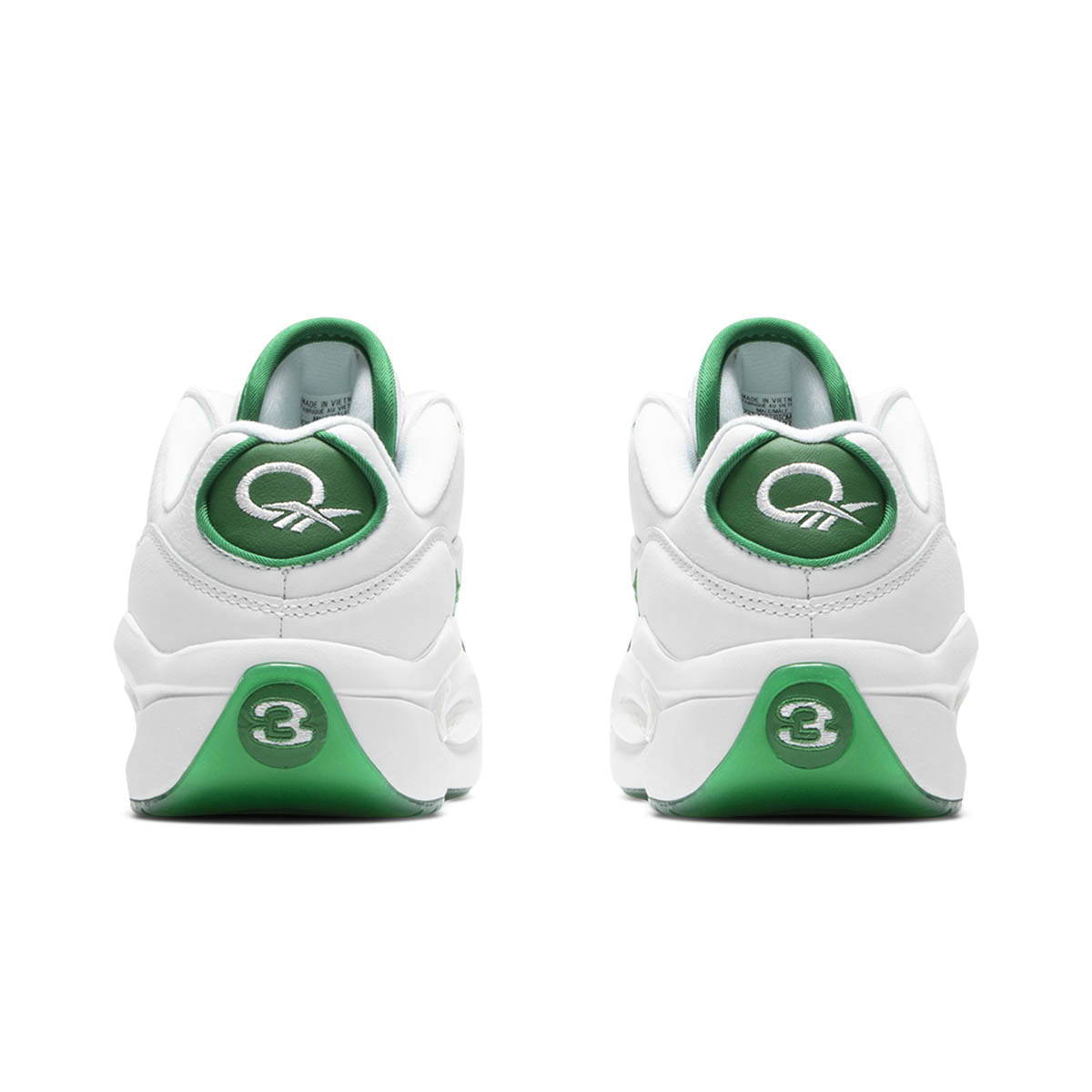 Reebok Question Low "Green Toe" ($130)
QUESTION LOW WHITE/GREEN
GZ0367