Any first come, first served product will release on the new arrivals page and the brand's collection page when available.
This product is considered a Quickstrike (QS). All QS, limited edition, and brand collaboration products are final sale

Release Info: Thursday, February 6, 2020
Available online and in-store at our Boston location at 10am EST and in-store at our Los Angeles location at 11am PST on a first come, first served basis.
Virgil Abloh began his collaborative partnership with Nike back in 2017, and has since gone on to release a handful of highly sought after sneakers every year since. Lending his signature visual language and avant garde stylings to some truly timeless silhouettes from the Swoosh (and some underrated ones as well), the reworkings continue to fetch top dollar, catapulting Off-White from a high-end brand for "in-the-knows" to a common household name.
Last year, Abloh and his Off-White imprint expanded their relationship with Nike by releasing seasonal collections of athletic wear. Dubbed "Athlete in Progress," the collaborations were inspired by spirit of track and field athletes and primarily geared toward women.
This year, Off-White continues along those lines, bringing invigorating new styles and designs to Nike's performance and training line, Nike Pro. Extending their running gear to both men and this time around, this Nike x Off-White collection is comprised of tees, tights, bras, bags, shorts and sweatshirts. Utilizing bold yellow and black colorways reminiscent of last year's drop, Abloh and company add graffiti inspired text and graphics to his signature design elements, adding an extra edge to the collection.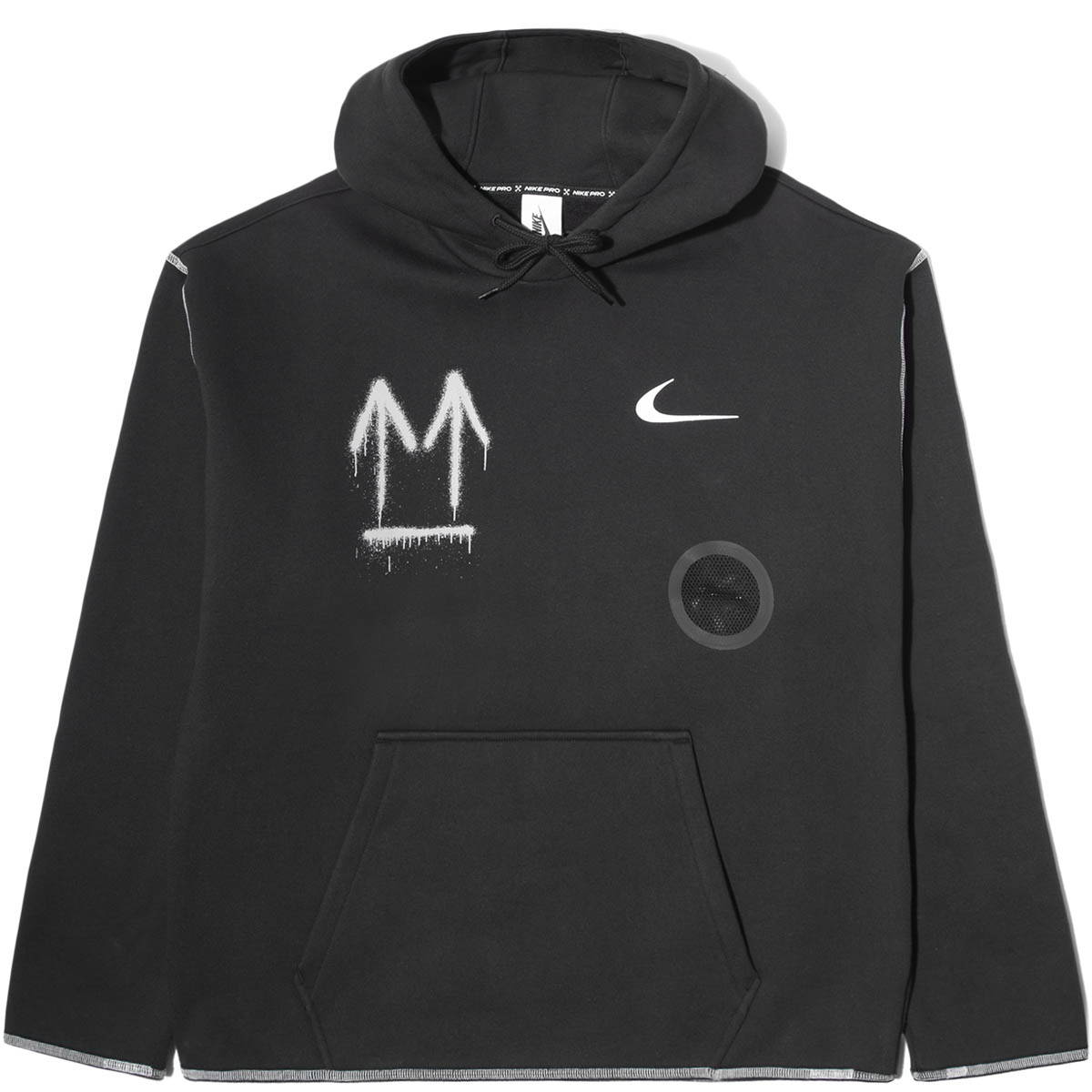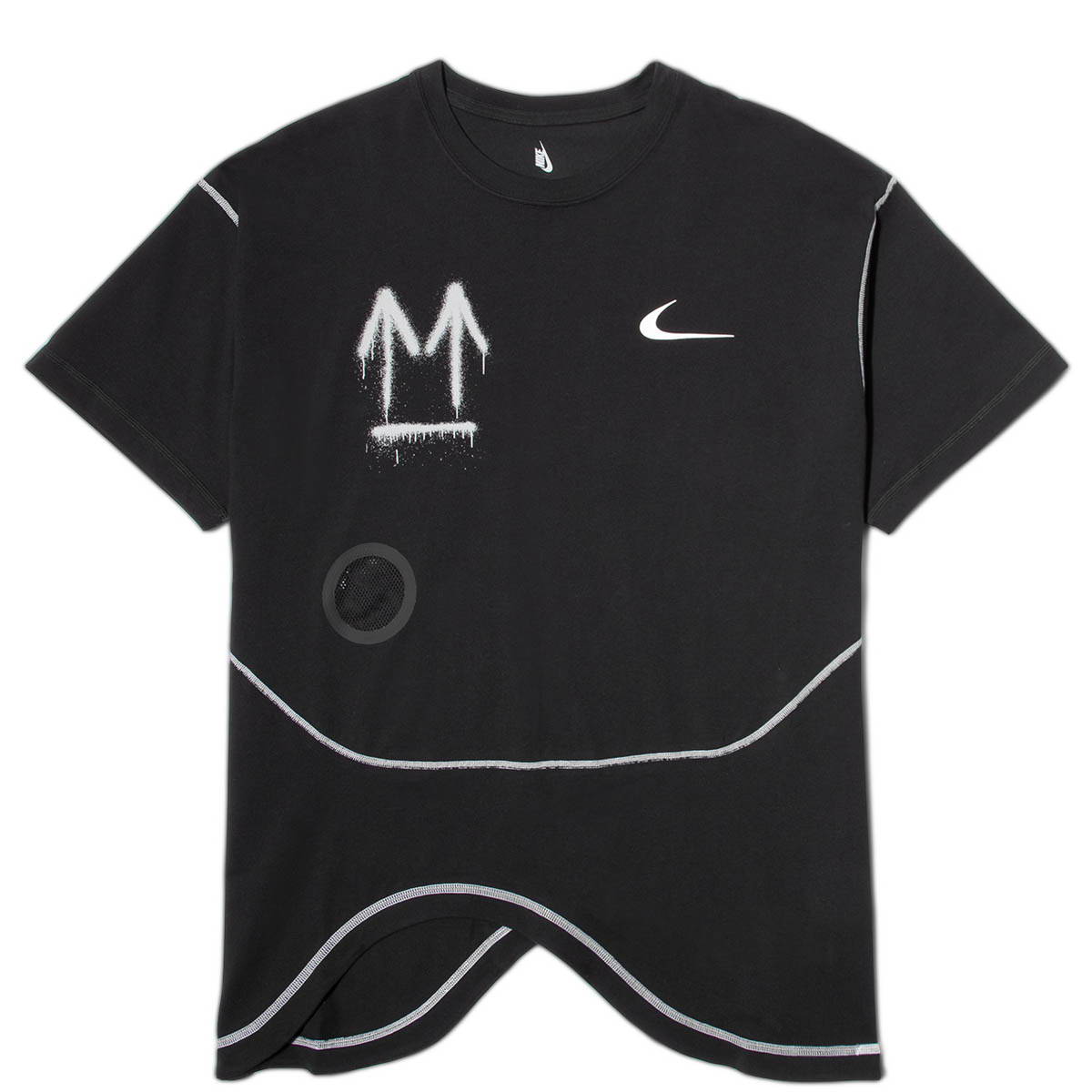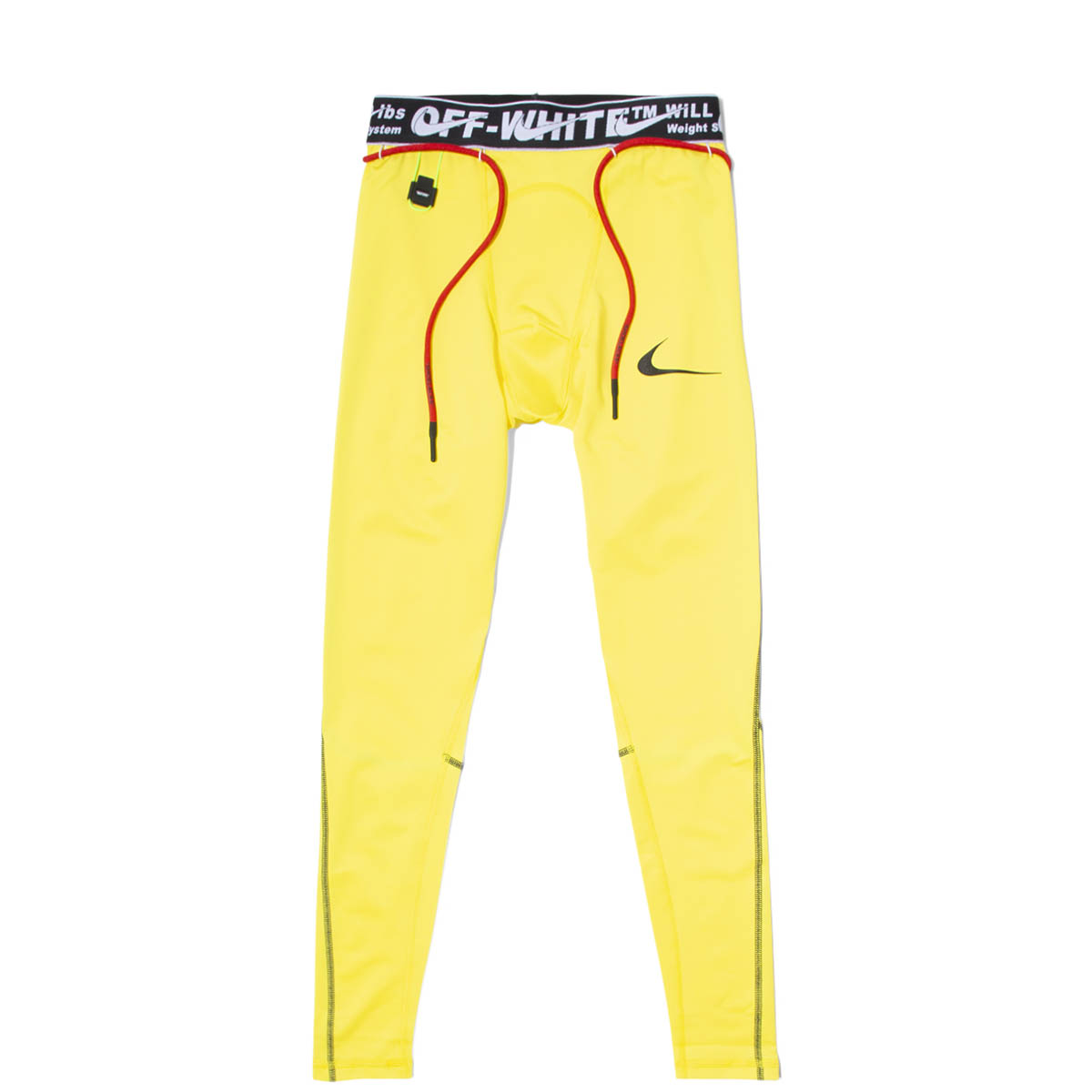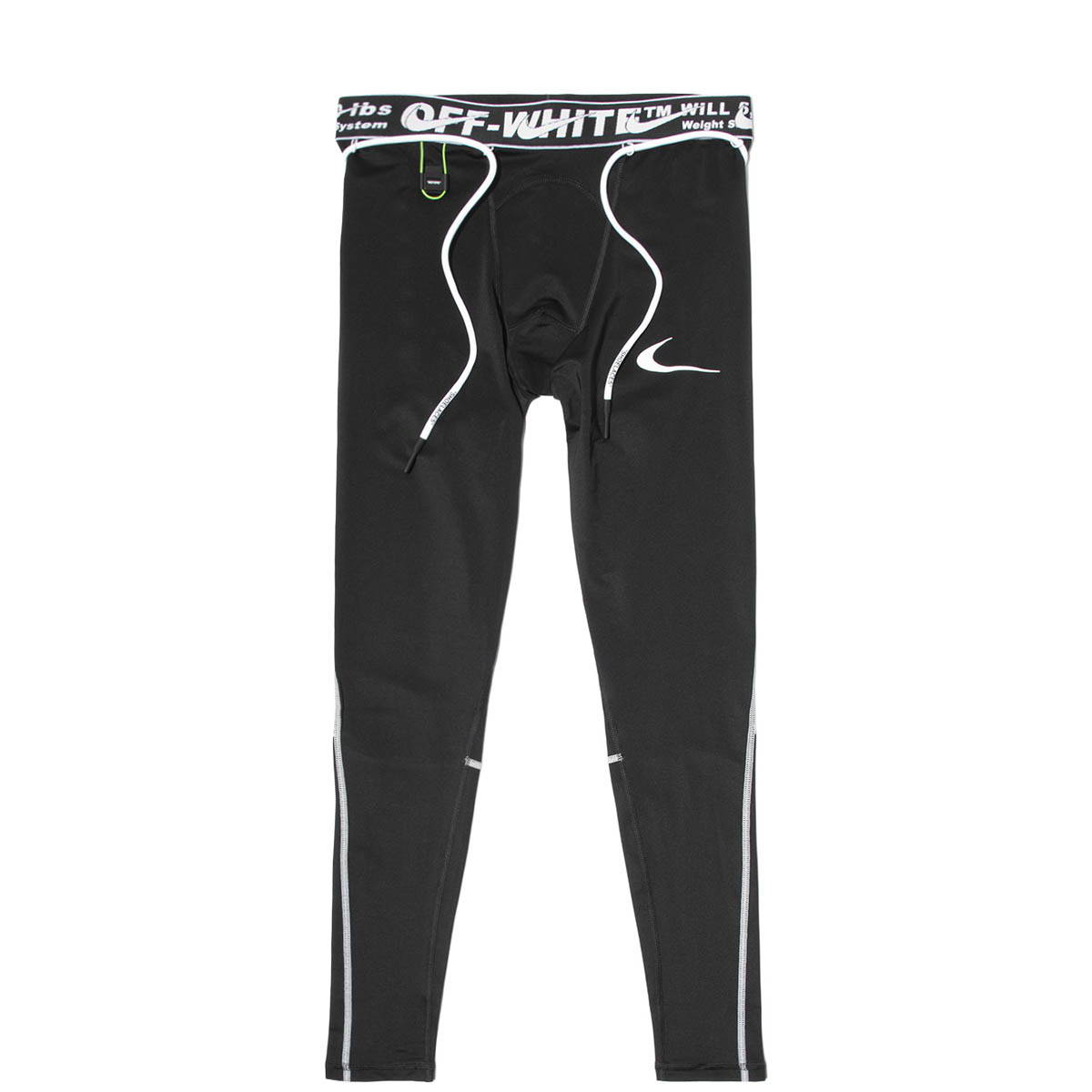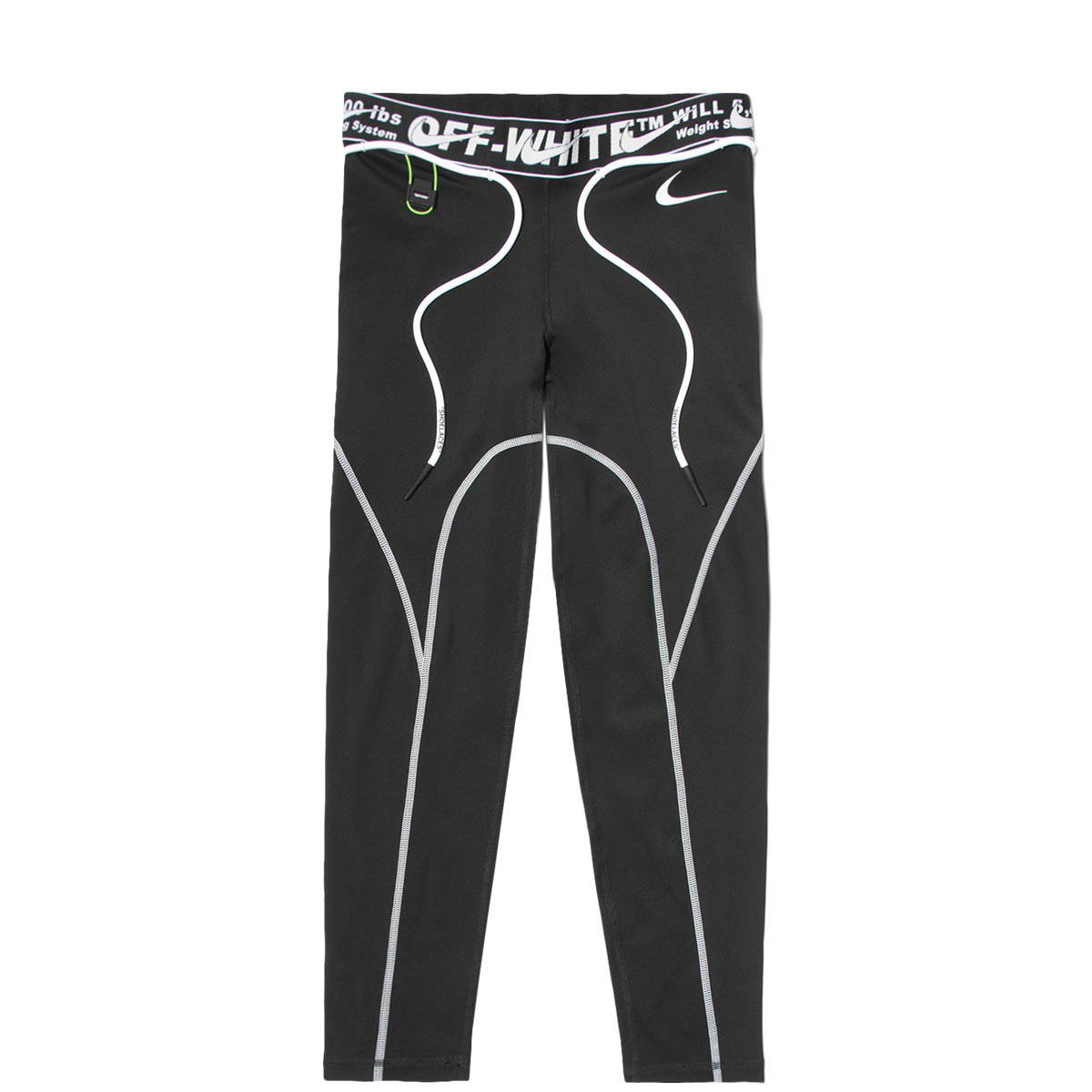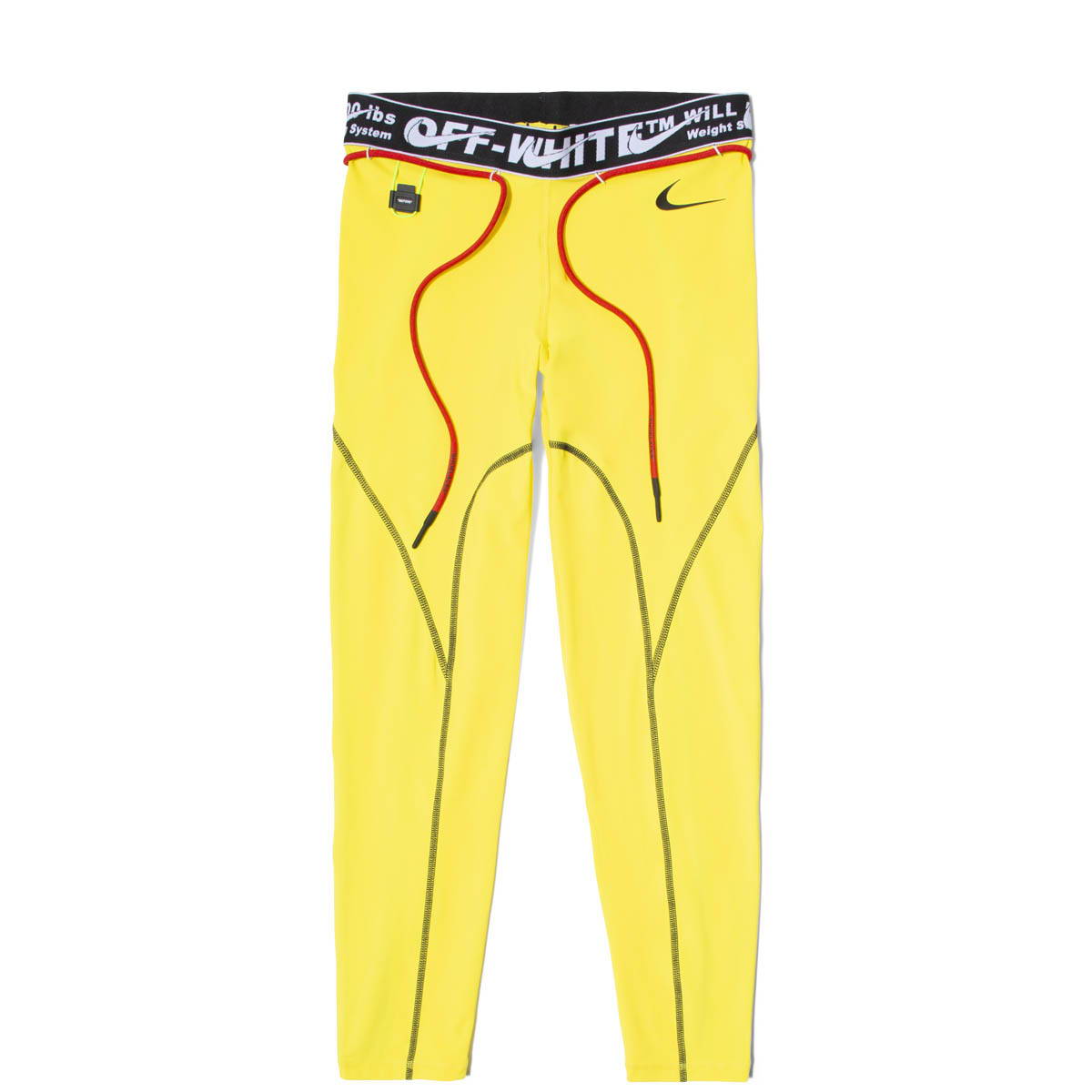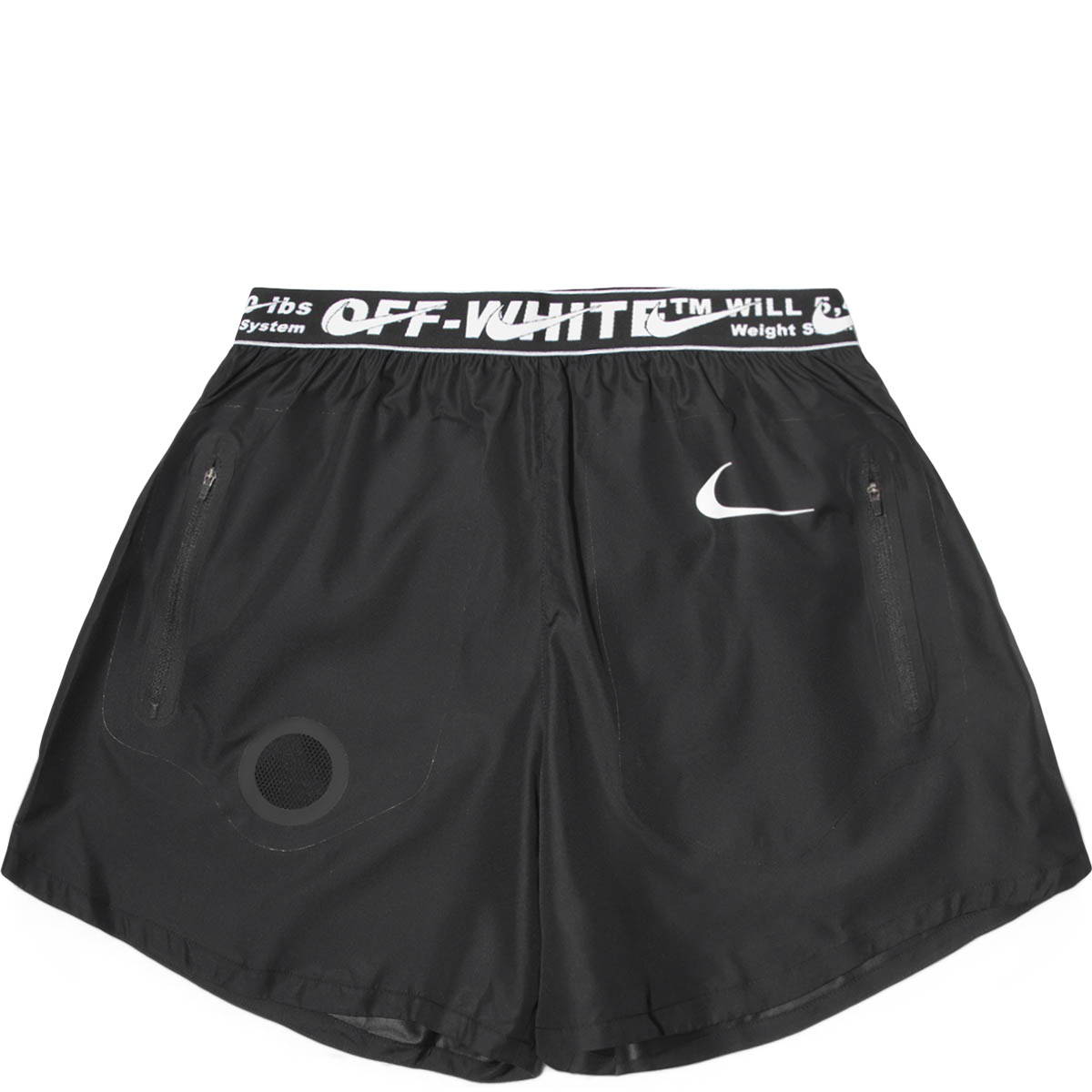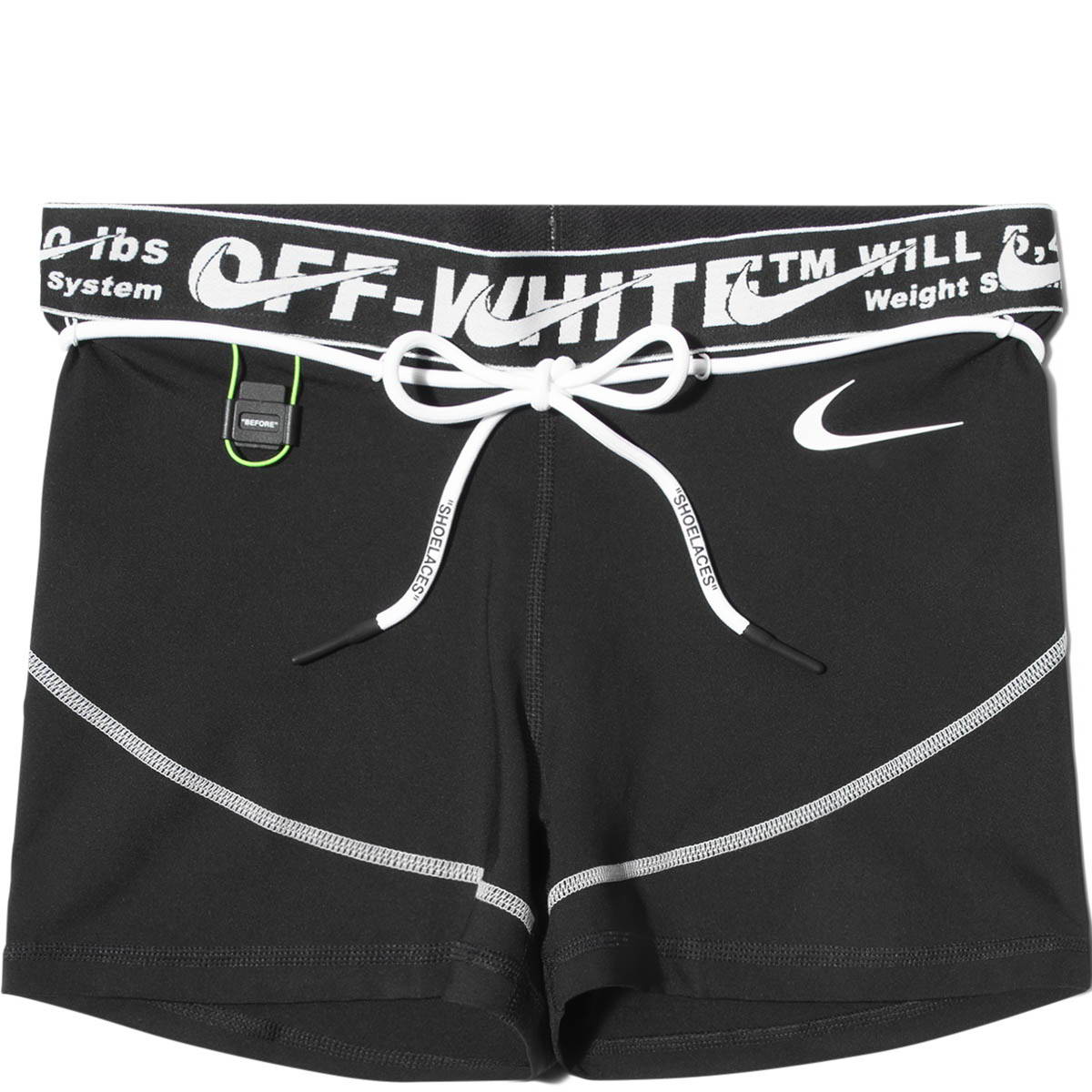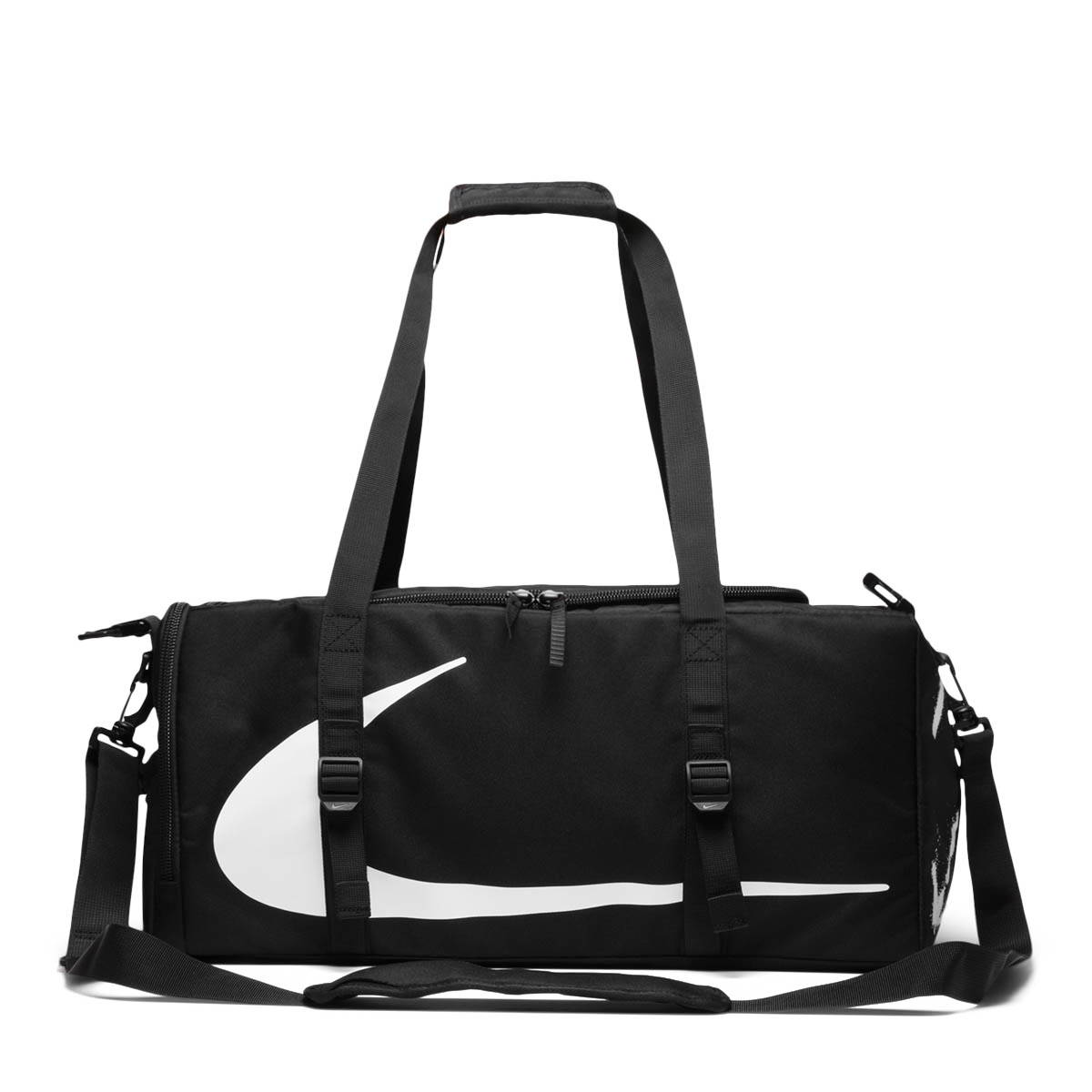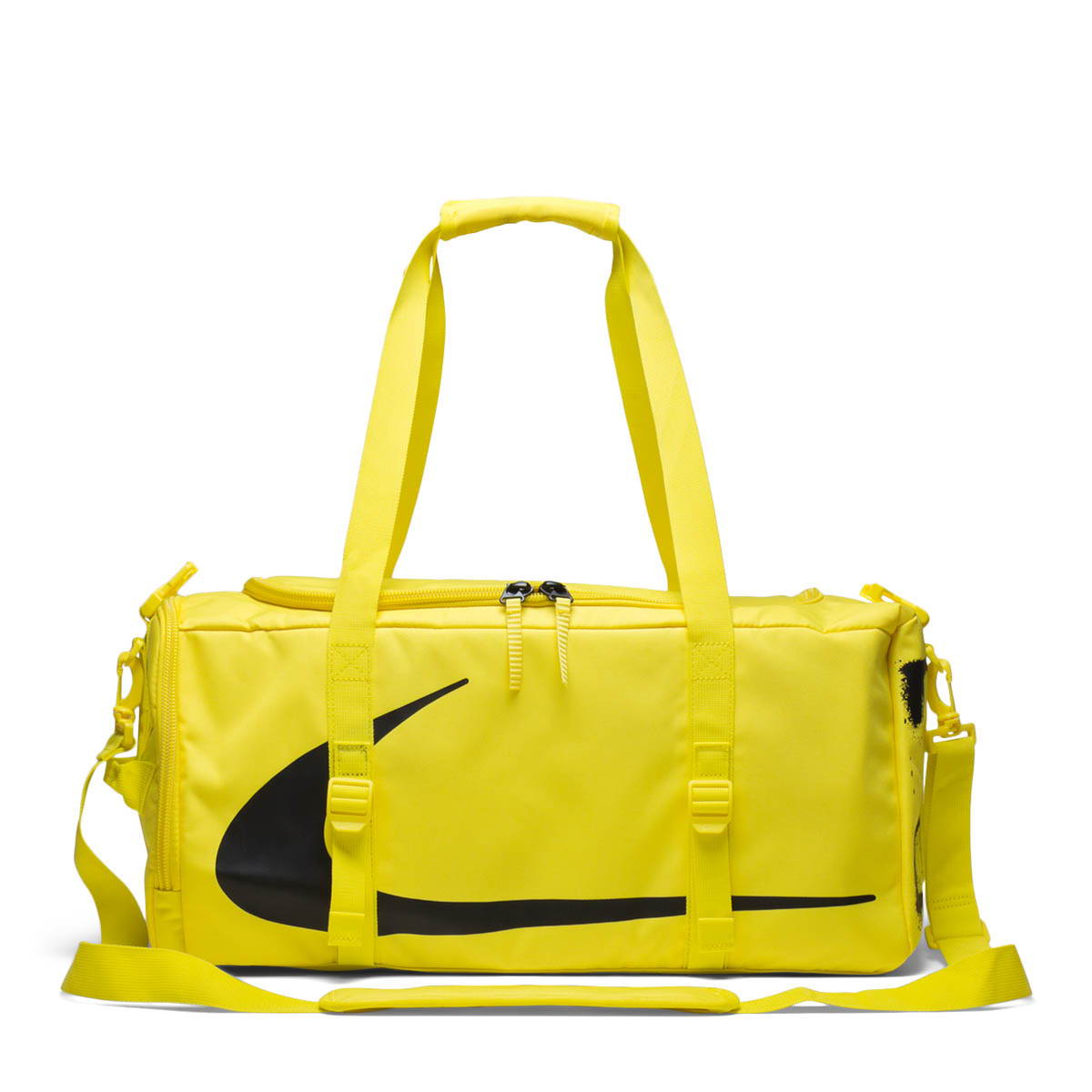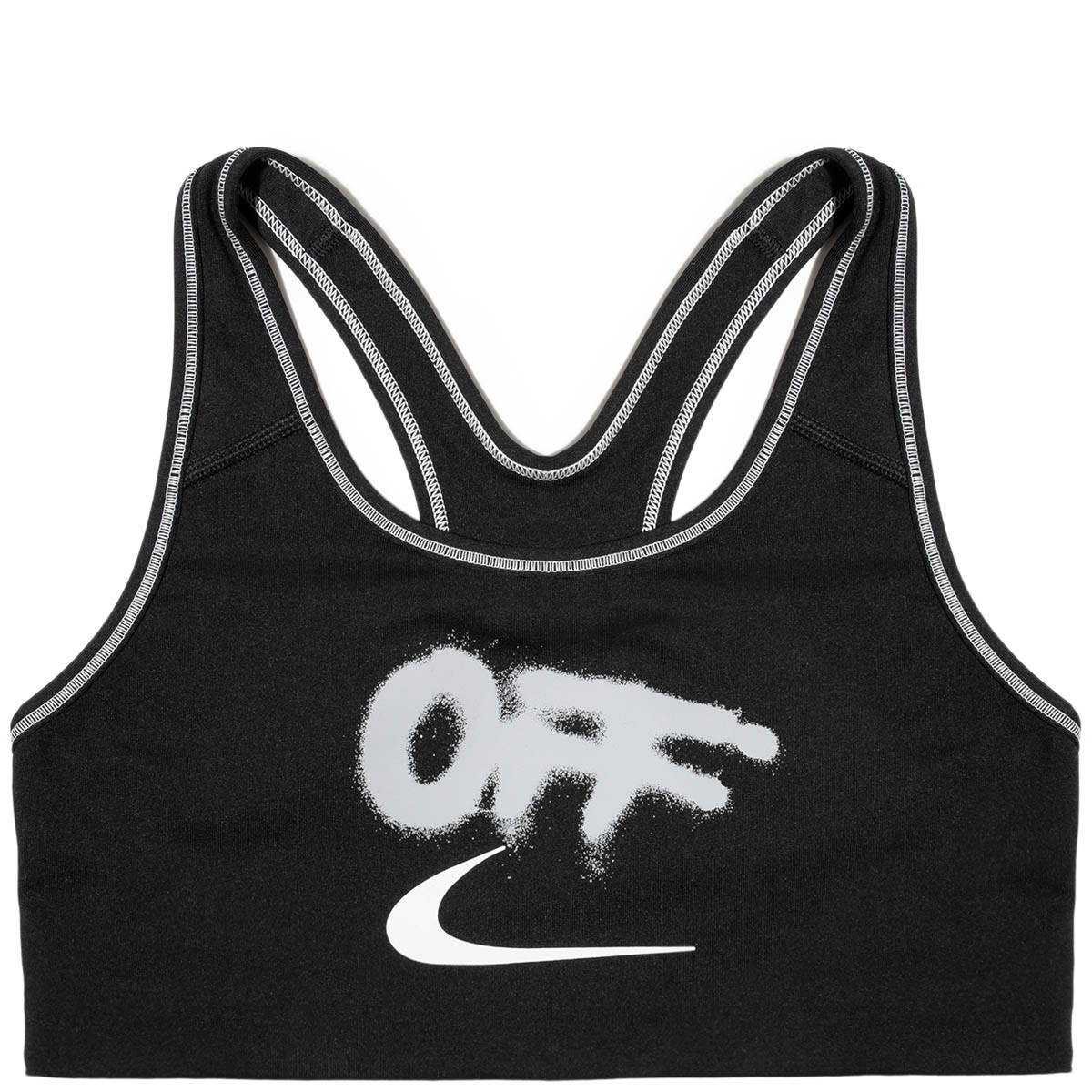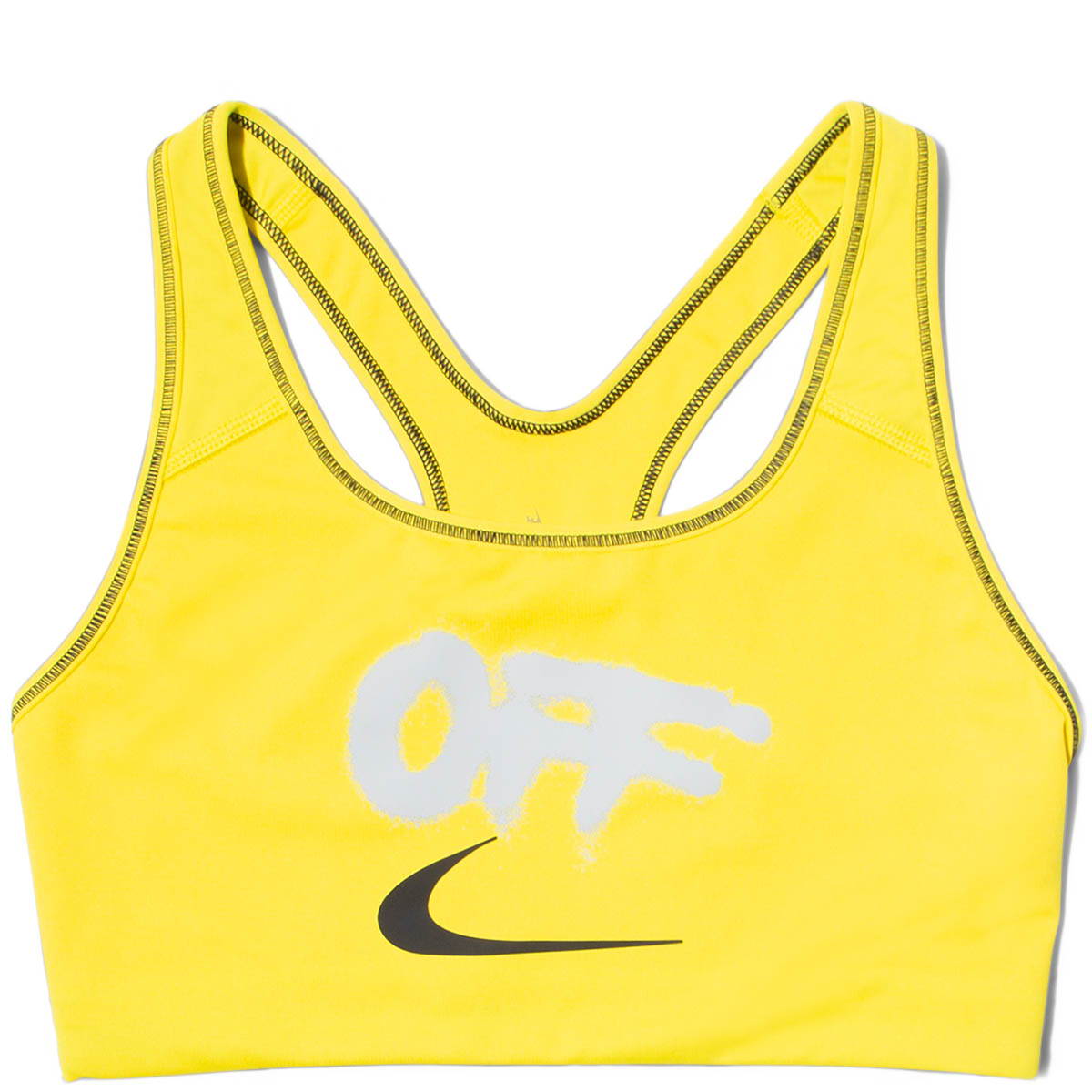 Nike x Off-White Apparel Capsule (QS)
OW U NRG RU DUFF SHOULDER BAG BLACK/WHITE O/S CQ4246-010 - $250
OW U NRG RU DUFF SHOULDER BAG OPTI YELLOW/BLACK CQ4246-731 - $250
OW M NRG RU HOODIE BLACK CN5640-010 - $200
OW M NRG RU PRO TIGHT OPTI YELLOW CN5532-731 - $160
OW M NRG RU PRO TIGHT BLACK CN5532-010 - $160
OW W NRG RU PRO TIGHT BLACK CN5574-010 - $160
OW W NRG RU PRO TIGHT OPTI YELLOW CN5574-731 - $160
OW M NRG RU SHORT BLACK CN5557-010 - $125
OW M NRG RU PRO LS TOP BLACK CN5528-010 - $100
OW M NRG RU PRO LS TOP OPTI YELLOW CN5528-731 - $100
OW W NRG RU PRO SHORT BLACK CN5575-010 - $100
OW U NRG RU SS TEE BLACK CN5567-010 - $75
OW W NRG RU PRO CLASSIC BLACK CN5571-010 - $70
OW W NRG RU PRO CLASSIC OPTI YELLOW CN5571-731 - $70