Any first come, first served product will release on the new arrivals page and the brand's collection page when available.
This product is considered a Quickstrike (QS). All QS, limited edition, and brand collaboration products are final sale.
Release Info: Saturday, February 4, 2023
Available online at 10am EST on a first come, first served basis.

Sleek and subtle branding lets you effortlessly rep the Jordan x Union collab.
X UNION M J FLC HOODIE BLACK/COCONUT MILK DV7334-010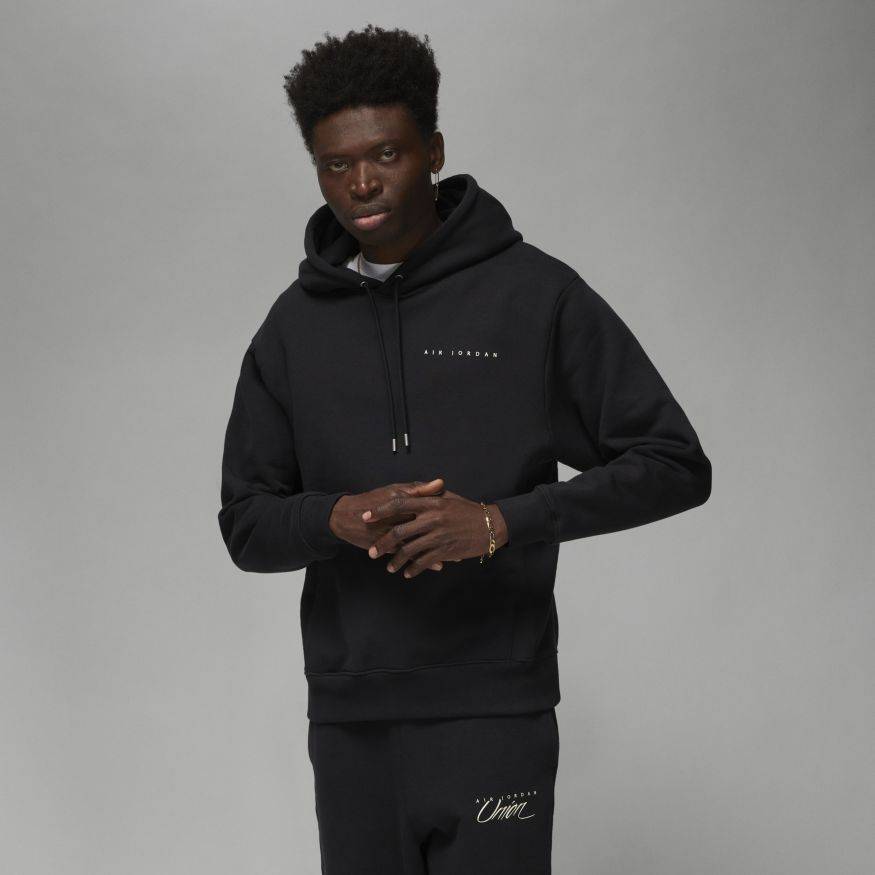 X UNION M J FLC HOODIE COBALT PULESE/COCONUT MILK DV7334-496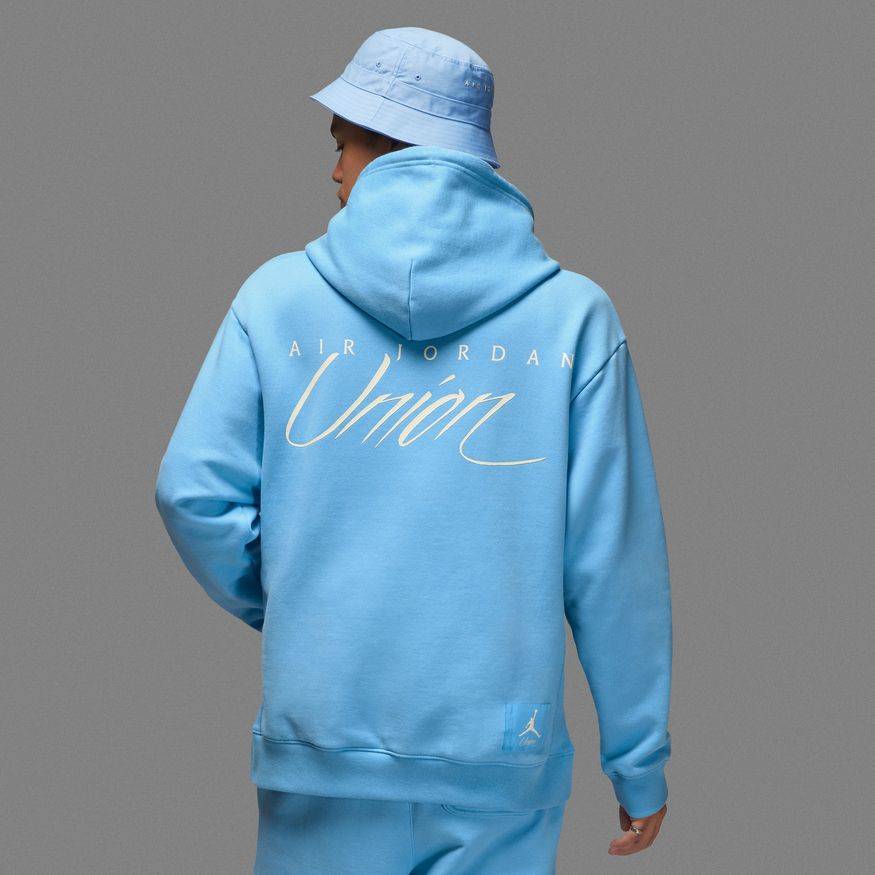 X UNION M J FLC PANT BLACK DV7336-010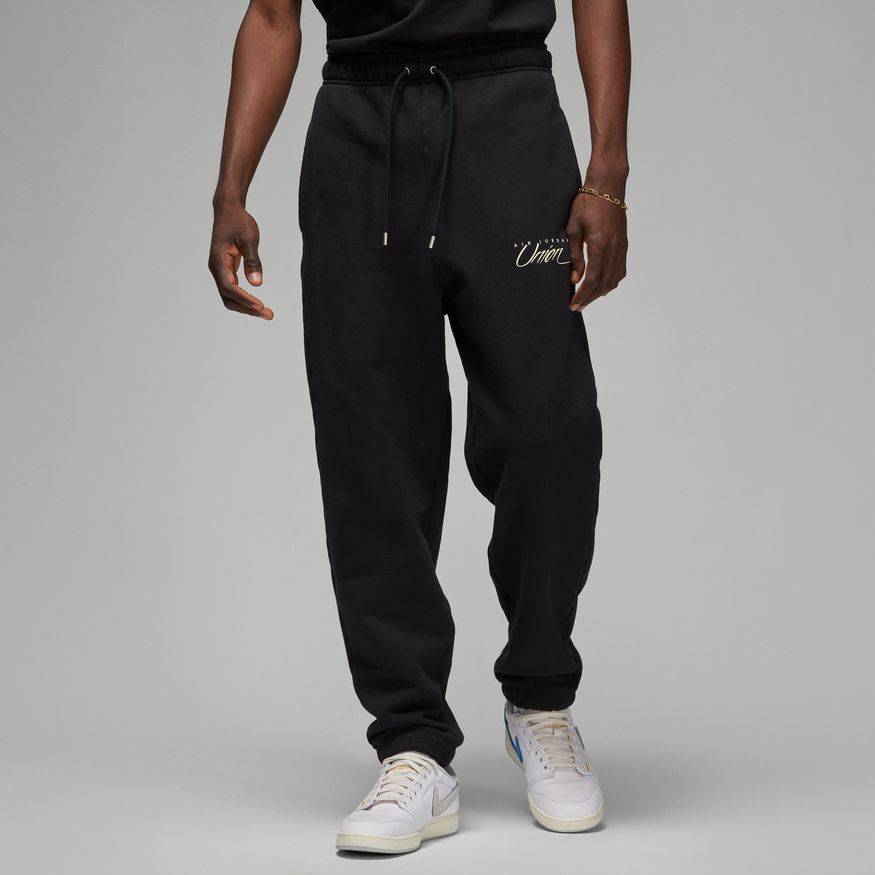 X UNION M J FLC PANT BIO BEIGE DV7336-296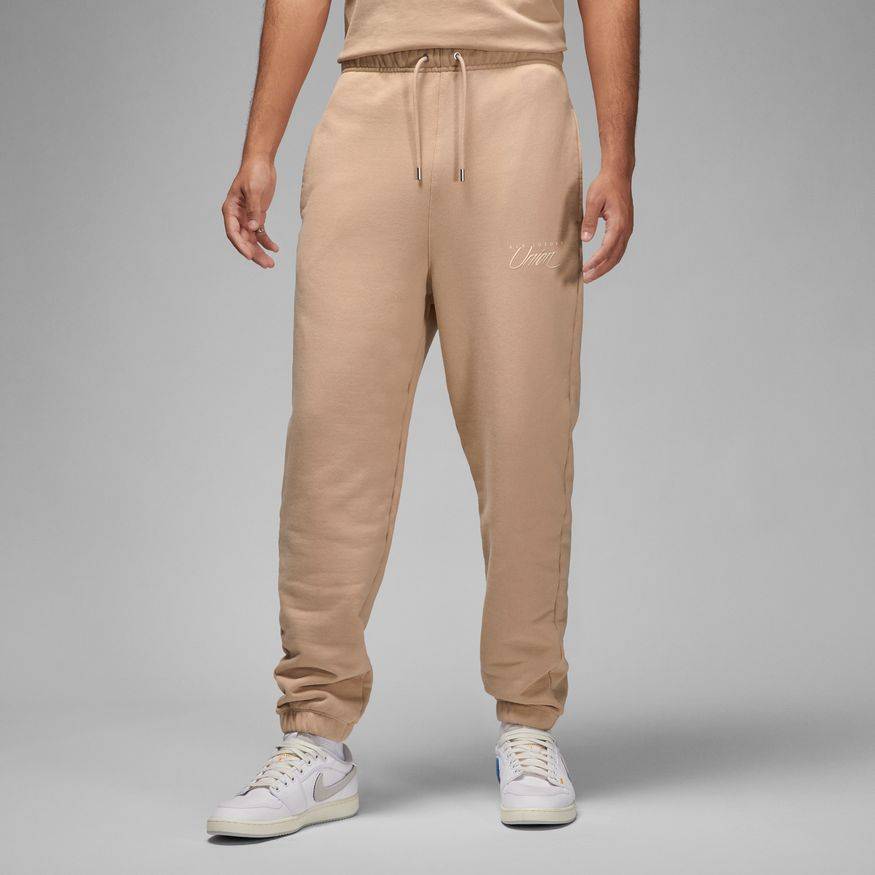 X UNION M J L/S TEE BLACK/COCONUT MILK DV7341-010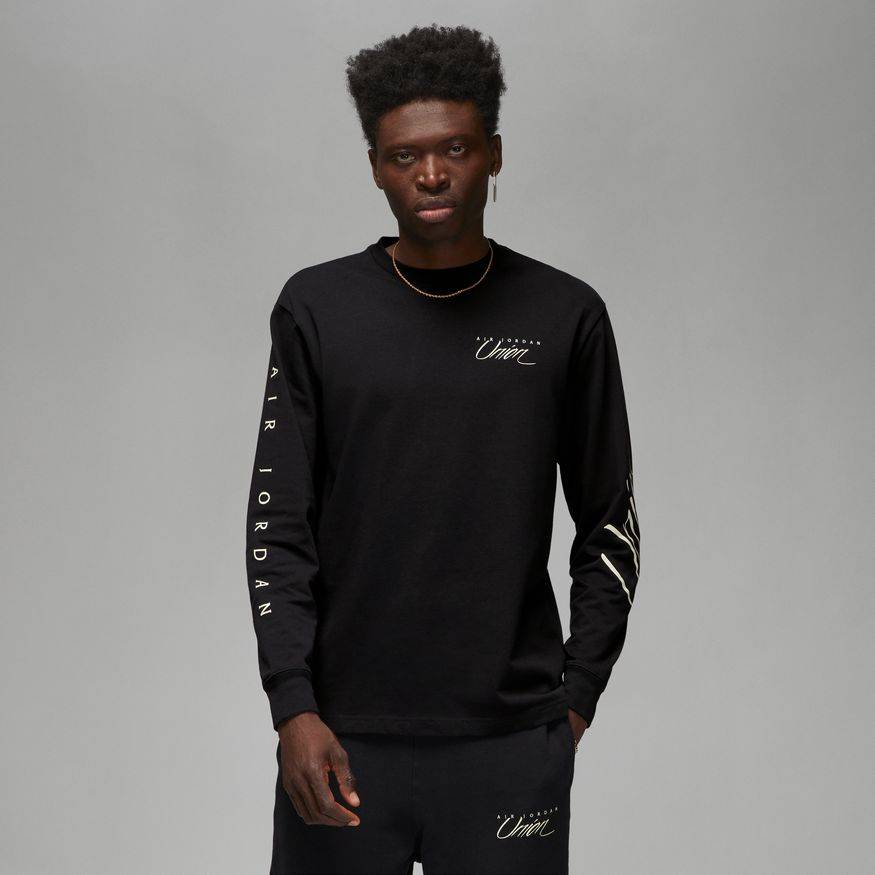 X UNION M J L/S TEE WHITE/GREY HAZE DV7341-100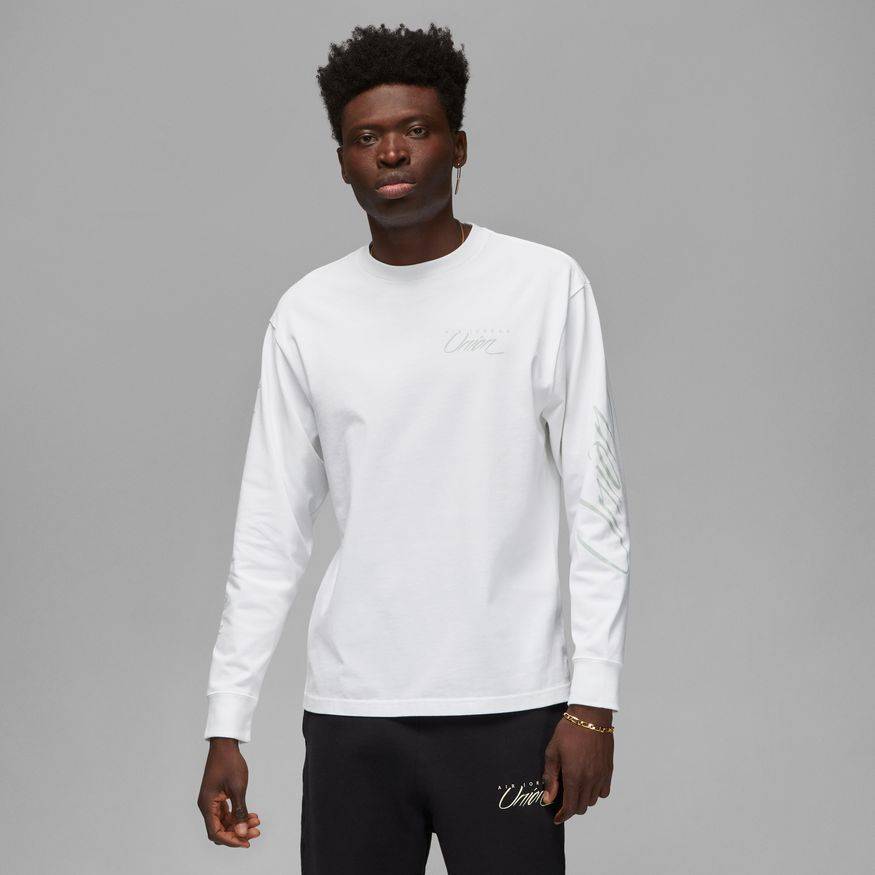 X M J UNION S/S TEE BLACK/COCONUT MILK DV7343-010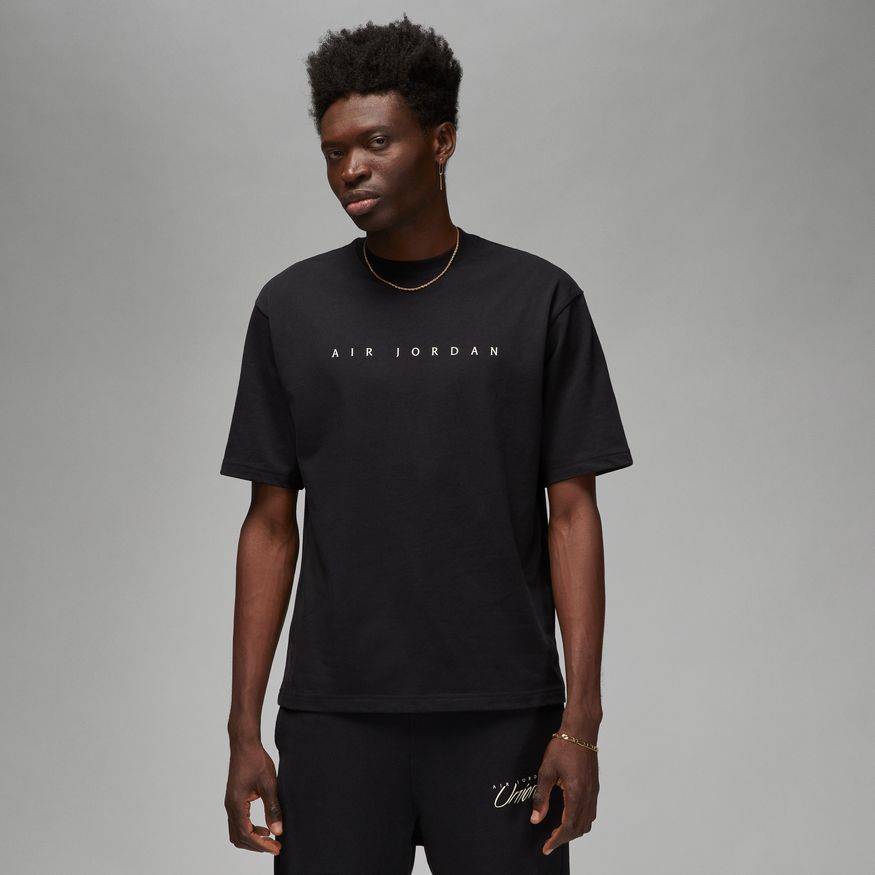 X M J UNION S/S TEE WHITE/GREY HAZE DV7343-100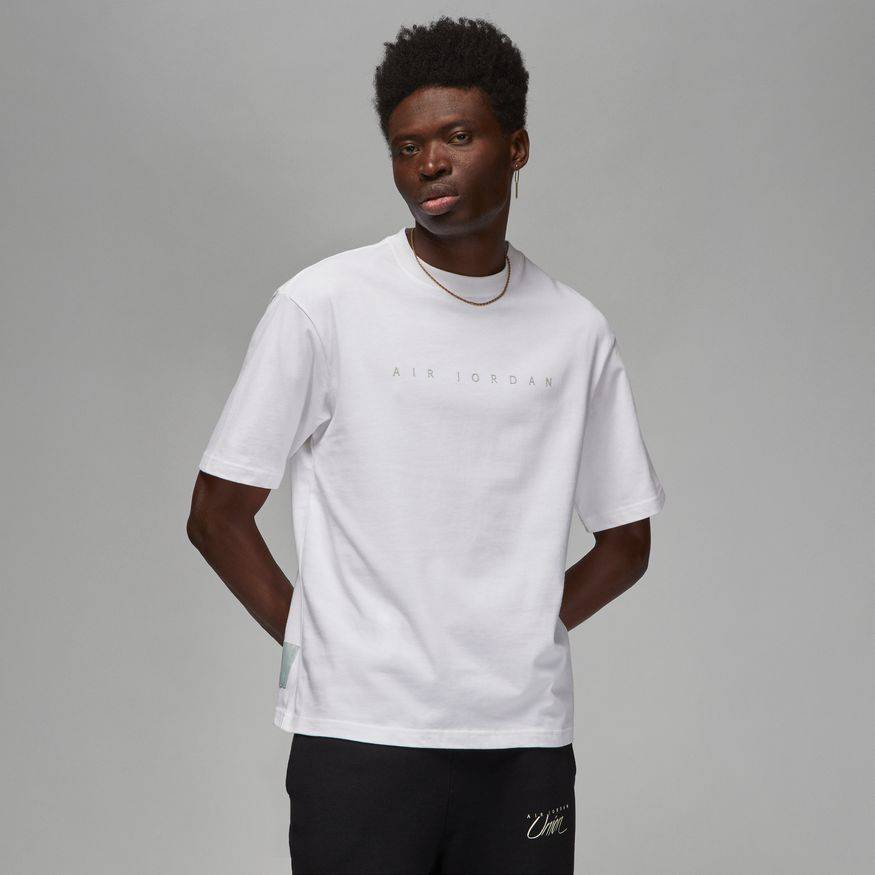 X M J UNION S/S TEE BIO BEIGE/COCONUT MILK DV7343-296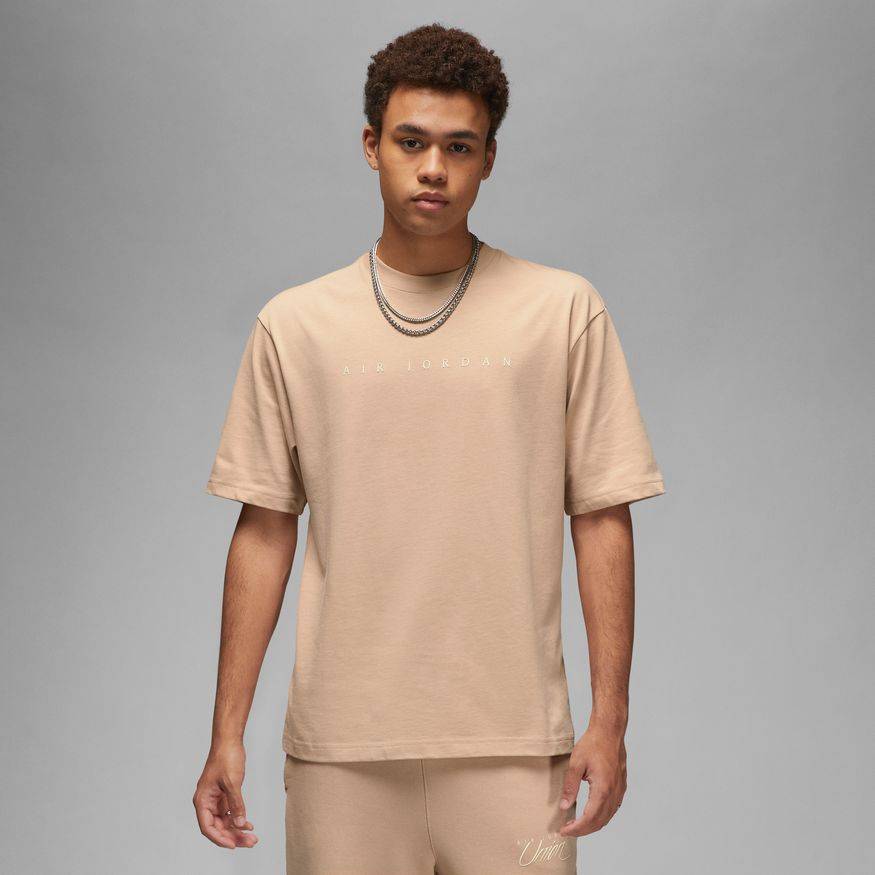 Jordan x Union Apparel & Accessories
X UNION M J FLC HOODIE BLACK/COCONUT MILK DV7334-010 ($120)
X UNION M J FLC HOODIE COBALT PULESE/COCONUT MILK DV7334-496 ($120)
X UNION M J FLC PANT BLACK DV7336-010 ($100)
X UNION M J FLC PANT BIO BEIGE DV7336-296 ($100)
X UNION M J L/S TEE BLACK/COCONUT MILK DV7341-010 ($55)
X UNION M J L/S TEE WHITE/GREY HAZE DV7341-100 ($55)
X M J UNION S/S TEE BLACK/COCONUT MILK DV7343-010 ($50)
X M J UNION S/S TEE WHITE/GREY HAZE DV7343-100 ($50)
X M J UNION S/S TEE BIO BEIGE/COCONUT MILK DV7343-296 ($50)