Any first come, first served product will release on the new arrivals page and the brand's collection page when available.

This product is considered a Quickstrike (QS). All QS, limited edition, and brand collaboration products are final sale.
Release Info: Friday, February 11, 2022
Available online at 12pm EST (noon) on a first come, first served basis. 

Born from the discovery of one single leaf and the desire to help others find their own 'leaves', whatever they maybe be, Bodega and 18 East have teamed up to celebrate their New England roots and the influence of the natural world on its rich outdoor clothing history. The result is "Good Anywhere", a collection of versatile outdoor gear celebrating the motif of suspended adaptation, or rather constant versatility, inspired by that fateful aforementioned leaf and using a print made from the actual leaf itself. What, you thought that was just marketing?
From essentials like co-branded t shirts and sweats to workwear and exploration essentials like double knee pants, a tactical vest, and a parka jacket, the collection is specifically designed to be 'good anywhere', doing any-thing, while maintaining an individual spirit in the all the while. So whether you're expedition is to the back yard, the state park, or the city you've always wanted to explore, here is a collection that lives up to the inspiration emblazoned on its pieces with designs that talk the talk and construction that walks the walks. Or hikes the hikes.
X 18 EAST BORROUGHS PARKA FOREST/BLACK 18E21-BDG006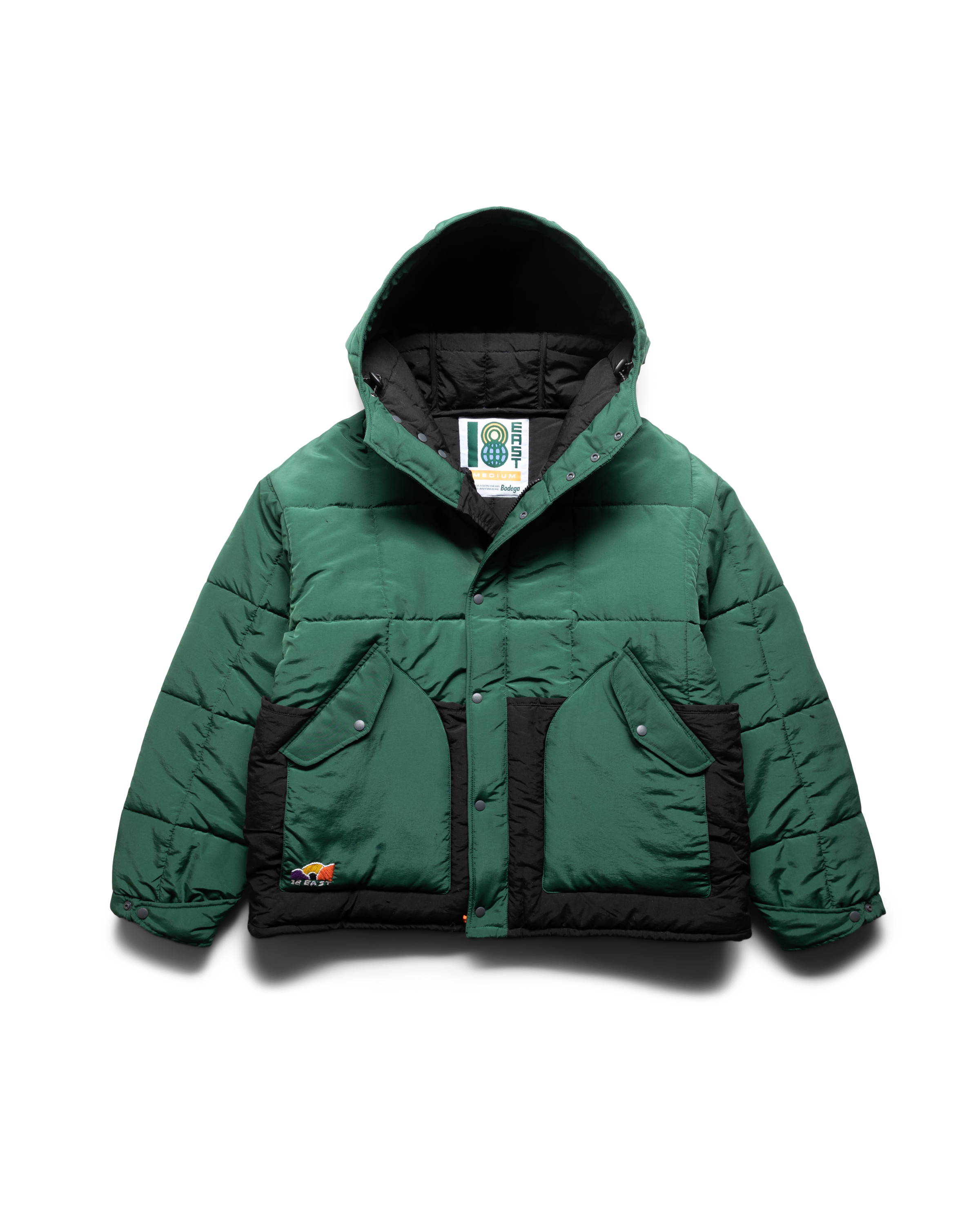 X 18 EAST JY HOODED PULLOVER BLACK 18E21-BDG001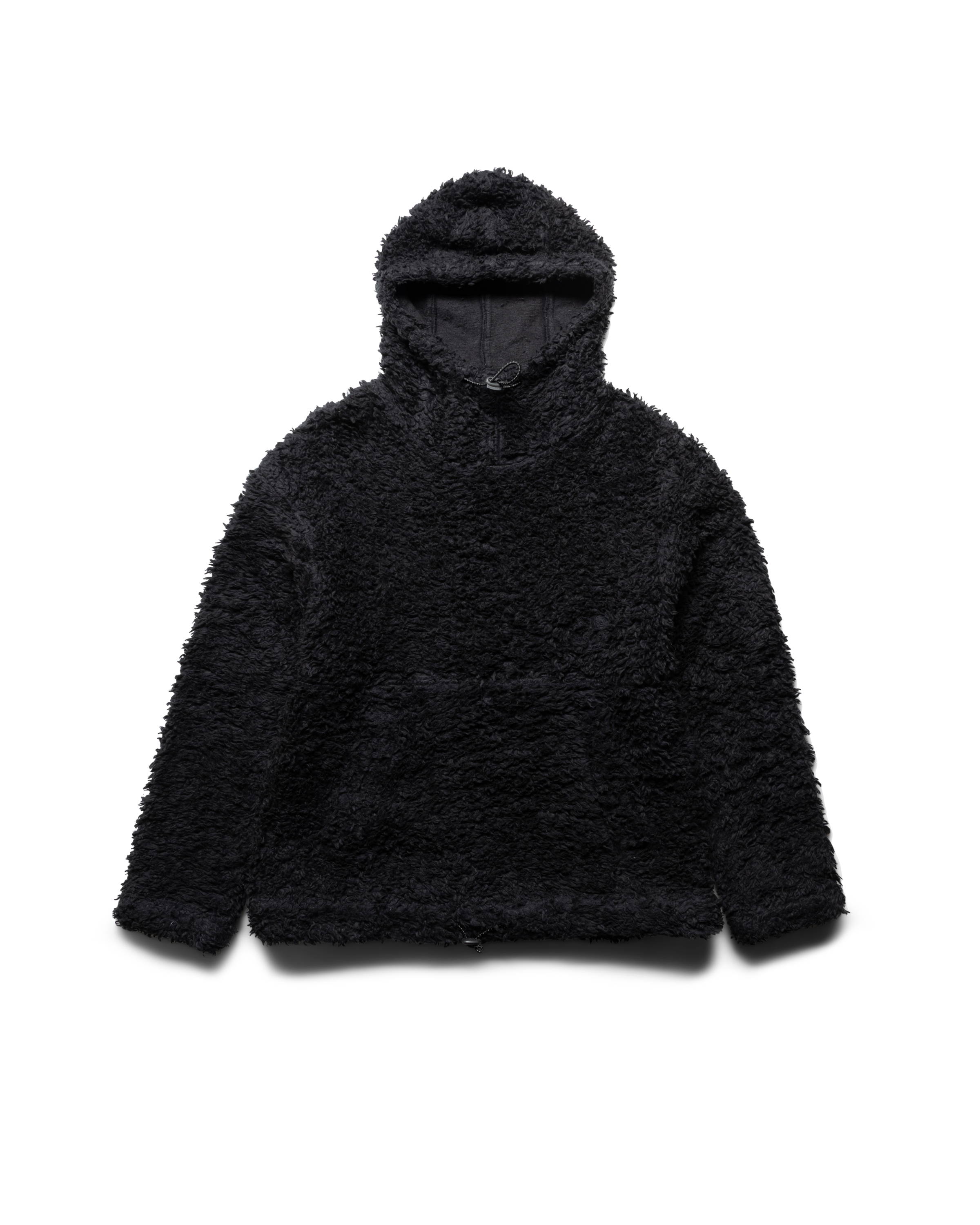 X 18 EAST REDSTONE TACTICAL VEST BLACK 18E21-BDG002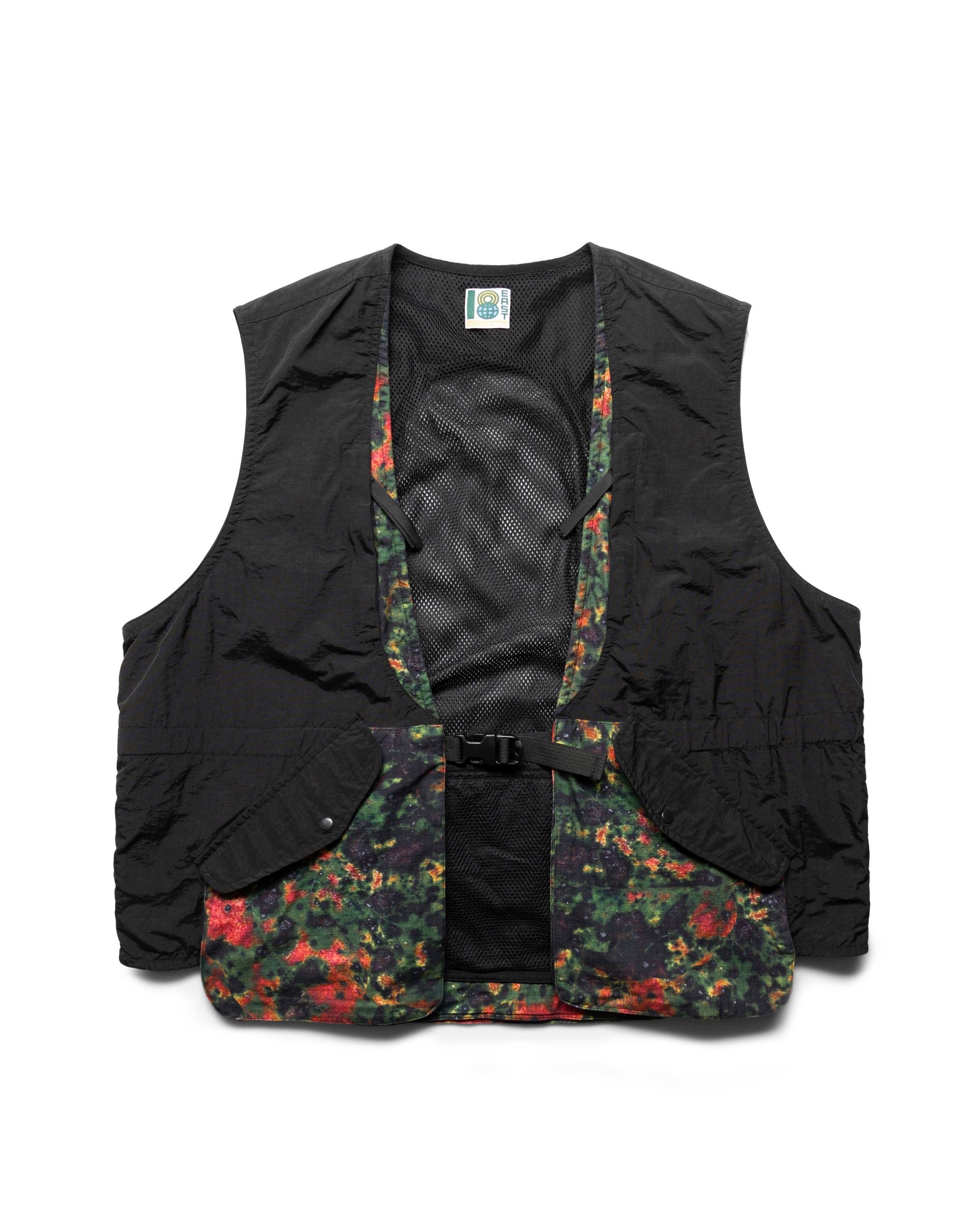 X 18 EAST COUNTY DOUBLE KNEE LEAF PRINT 18E21-BDG003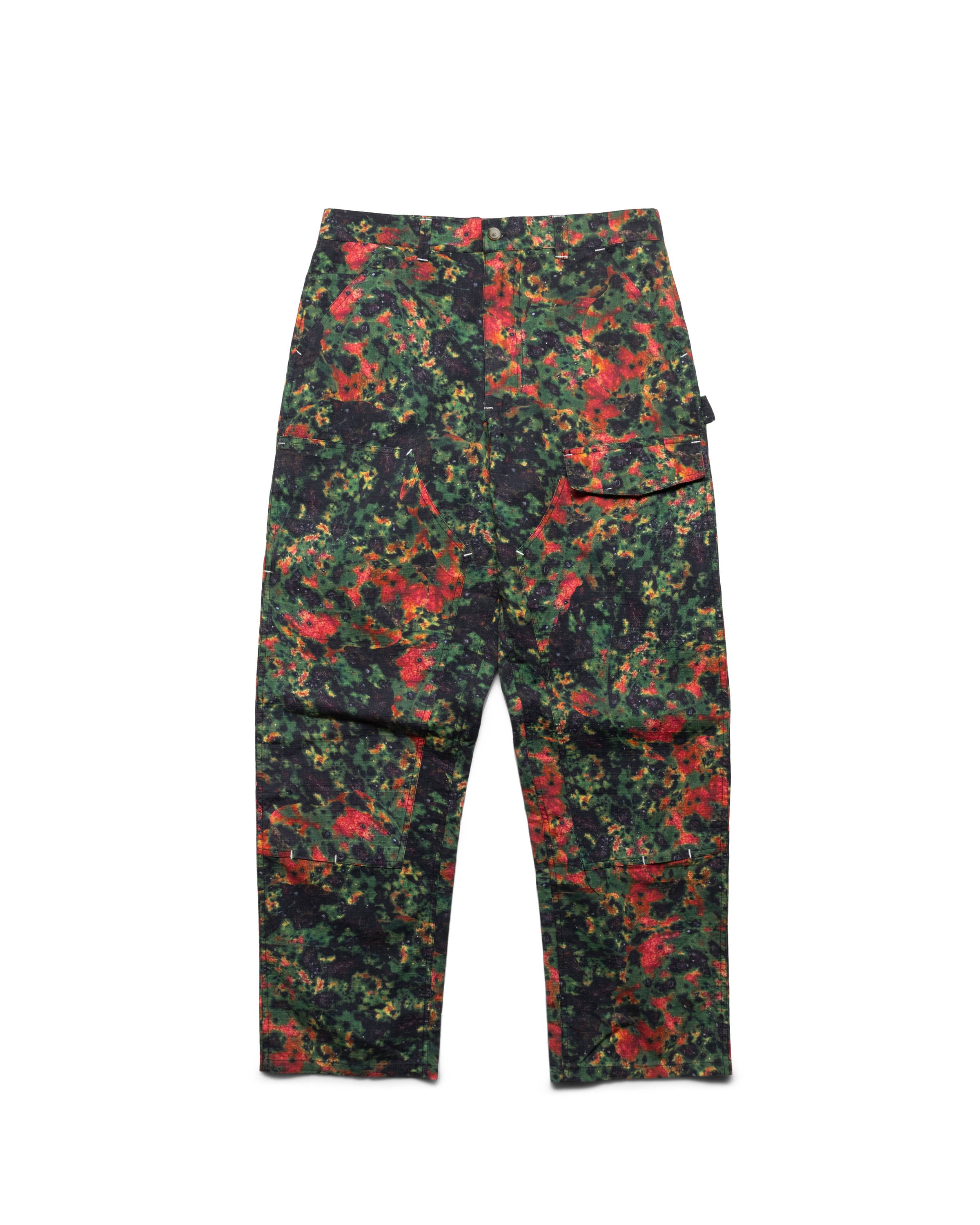 X 18 EAST 3-IN-1 CAMP HAT LEAF PRINT O/S 18E21-BDG004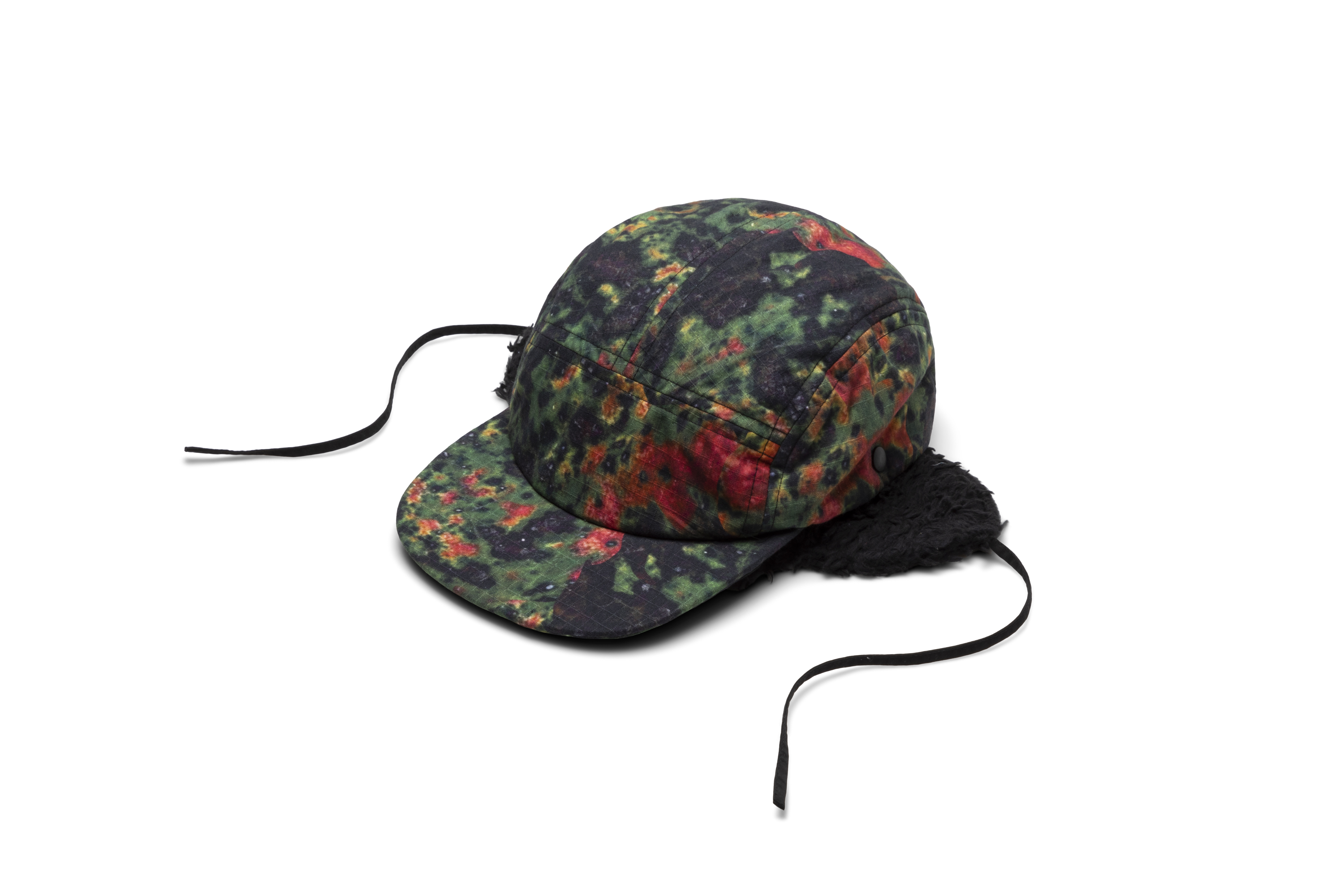 X 18 EAST GOOD ANYWHERE CREWNECK HEATHER 18E21-BDG007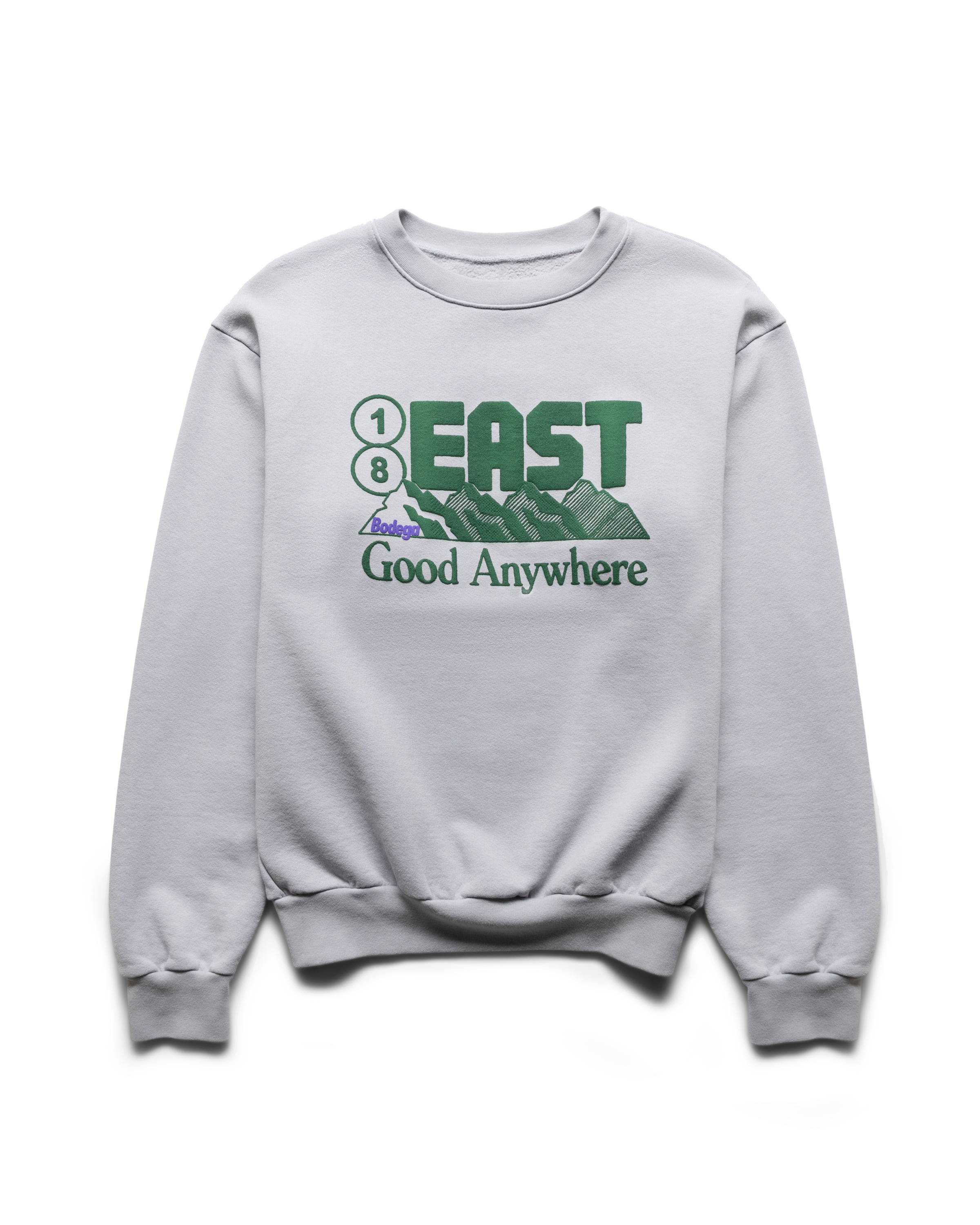 X 18 EAST NECK GAITER LEAF PRINT O/S 18E21-BDG005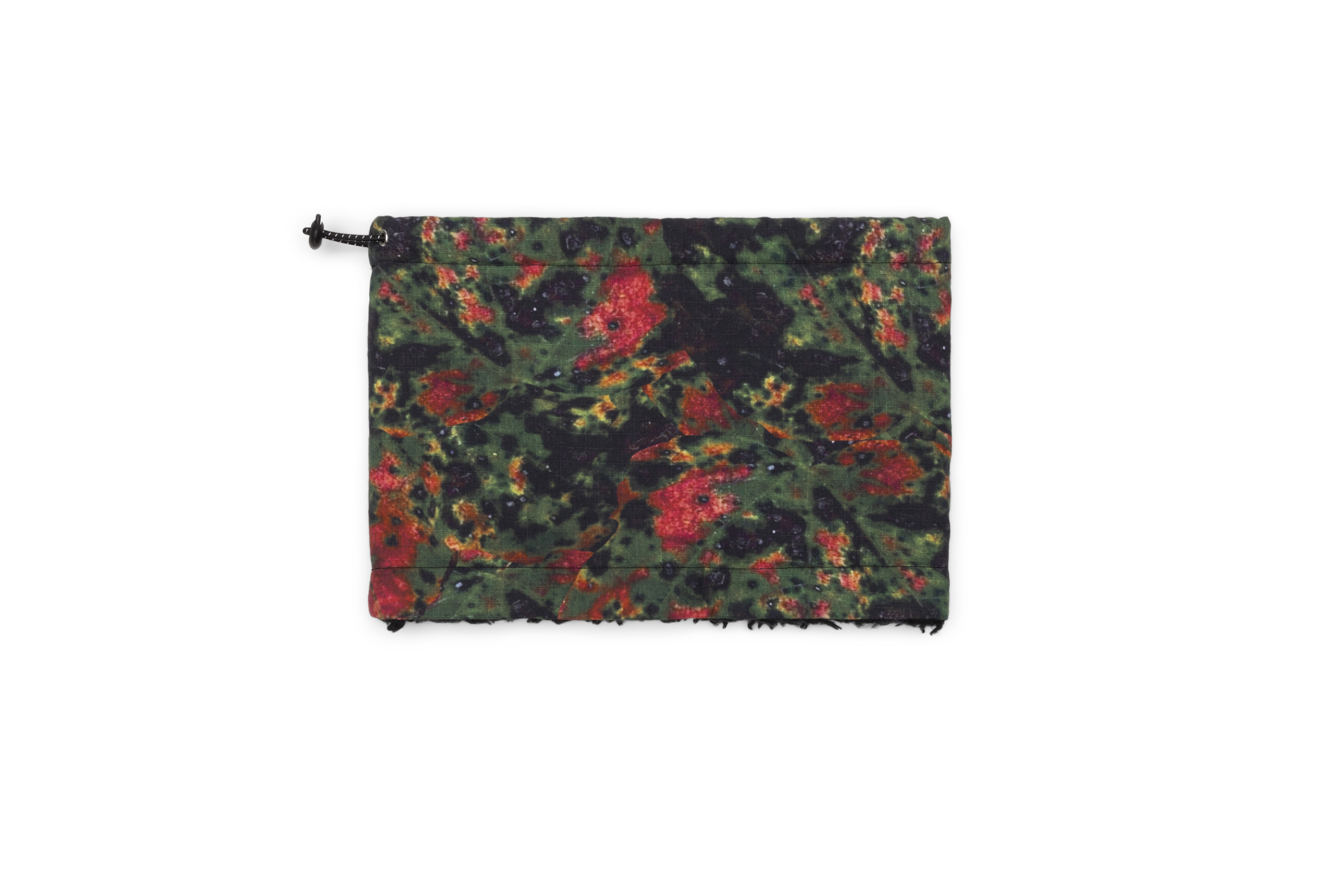 X 18 EAST MOUNTAIN TEE BLACK 18E21-BDG008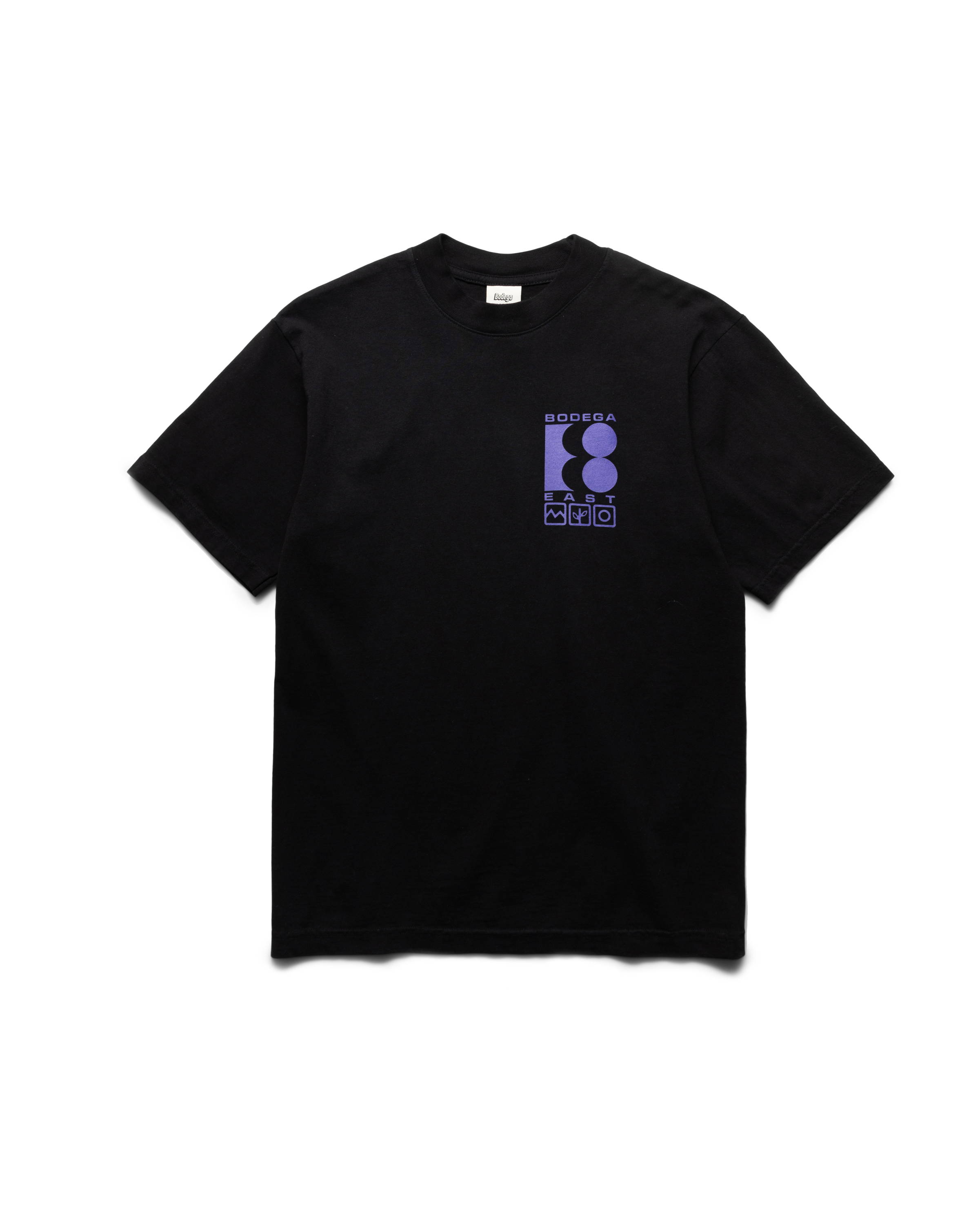 X 18 EAST SOUVENIER TEE WHITE 18E21-BDG009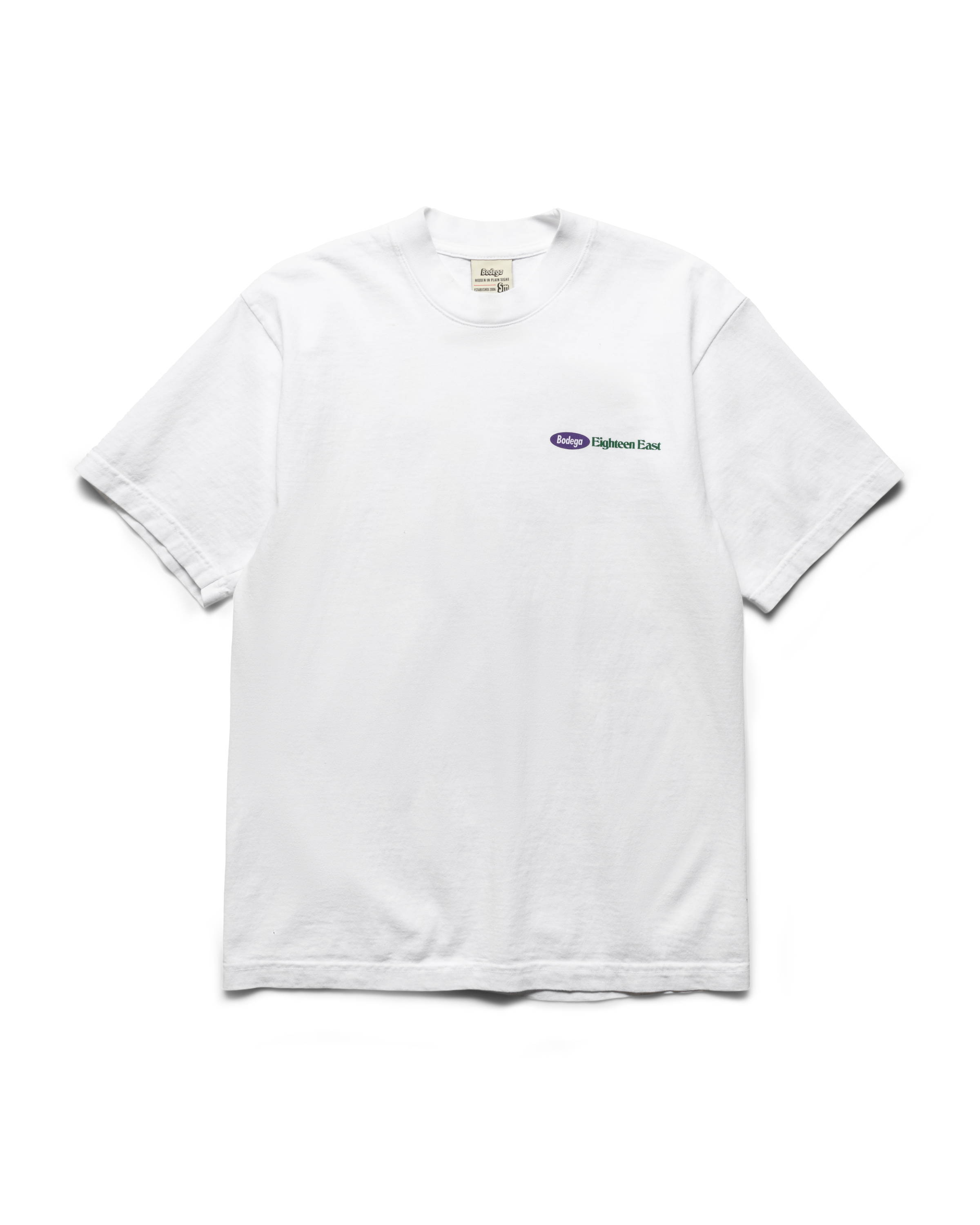 Bodega x 18 East App & Accessories
X 18 EAST BORROUGHS PARKA FOREST/BLACK 18E21-BDG006 ($365)
X 18 EAST JY HOODED PULLOVER BLACK 18E21-BDG001 ($215)
X 18 EAST REDSTONE TACTICAL VEST BLACK 18E21-BDG002 ($215)
X 18 EAST COUNTY DOUBLE KNEE LEAF PRINT 18E21-BDG003 ($195)
X 18 EAST 3-IN-1 CAMP HAT LEAF PRINT O/S 18E21-BDG004 ($125)
X 18 EAST GOOD ANYWHERE CREWNECK HEATHER 18E21-BDG007 ($120)
X 18 EAST NECK GAITER LEAF PRINT O/S 18E21-BDG005 ($78)
X 18 EAST MOUNTAIN TEE BLACK 18E21-BDG008 ($55)
X 18 EAST SOUVENIER TEE WHITE 18E21-BDG009 ($55)