Any first come, first served product will release on the new arrivals page and the brand's collection page when available
Release Info: Saturday, December 28, 2019
Available online and in-store at our Boston location at 10am EST and in-store at our Los Angeles location at 11am PST on a first come, first served basis.
Adidas Consortium is, usually, a platform for Adidas to work with outside collaborators, but the latest release from the special projects imprint sees Adidas delve into their own history for a shoe thirty years in the making.
Before the introduction of the Equipment range in 1991, the legendary ZX range of footwear represented the apex of Adidas' technological output. Originally available from 1984 through 1989, the comprehensive selection of running silhouettes was intended to cover the needs of every category of runner, lightweight road racing, stability, intensive daily training, recreational exercise, and so on, under a single banner. One, defining tech feature of the ZX range that carried across multiple models was the innovative Torsion system, a TPU arch that created a bridge between the heel and forefoot, allowing the front and rear of the foot to respond and adapt to surfaces independently of one another. Torsion is no mere retro touch either; the technology is still utilized by Adidas performance models today.
Of course, Adidas being Adidas, and the 1980s being the 1980s, this cornucopia of performance technology was presented in a sleek, ultra-stylish package that made waves far beyond the field of running. The ZX range remains one of the most iconic pieces of the entire three stripes archive to this day, thanks to its adoption by the trendsetting 80s soccer casuals, which made ZX models must have footwear from Aberdeen to Zagreb.
The new, ZX 10000C picks up where the ZX 9000 left off in 1989, with original designer, and creator of the Torsion system, Jacques Chassaing drafted in to craft the newest chapter in the ZX story.
A classic mesh/suede upper is outfitted in an early 80s casual colorway that accents a navy blue dominant upper with a pleasing shade of aqua. Perfect for pairing with high end sportswear like Italian made tracksuits, skiing sweaters and golf pants. Accents like a TPU heel support and nylon webbing three stripes that would go on to become a signature feature of many equipment range models, add a modernistic feeling that makes the ZX 10000C, truly, authentically, the next ZX shoe.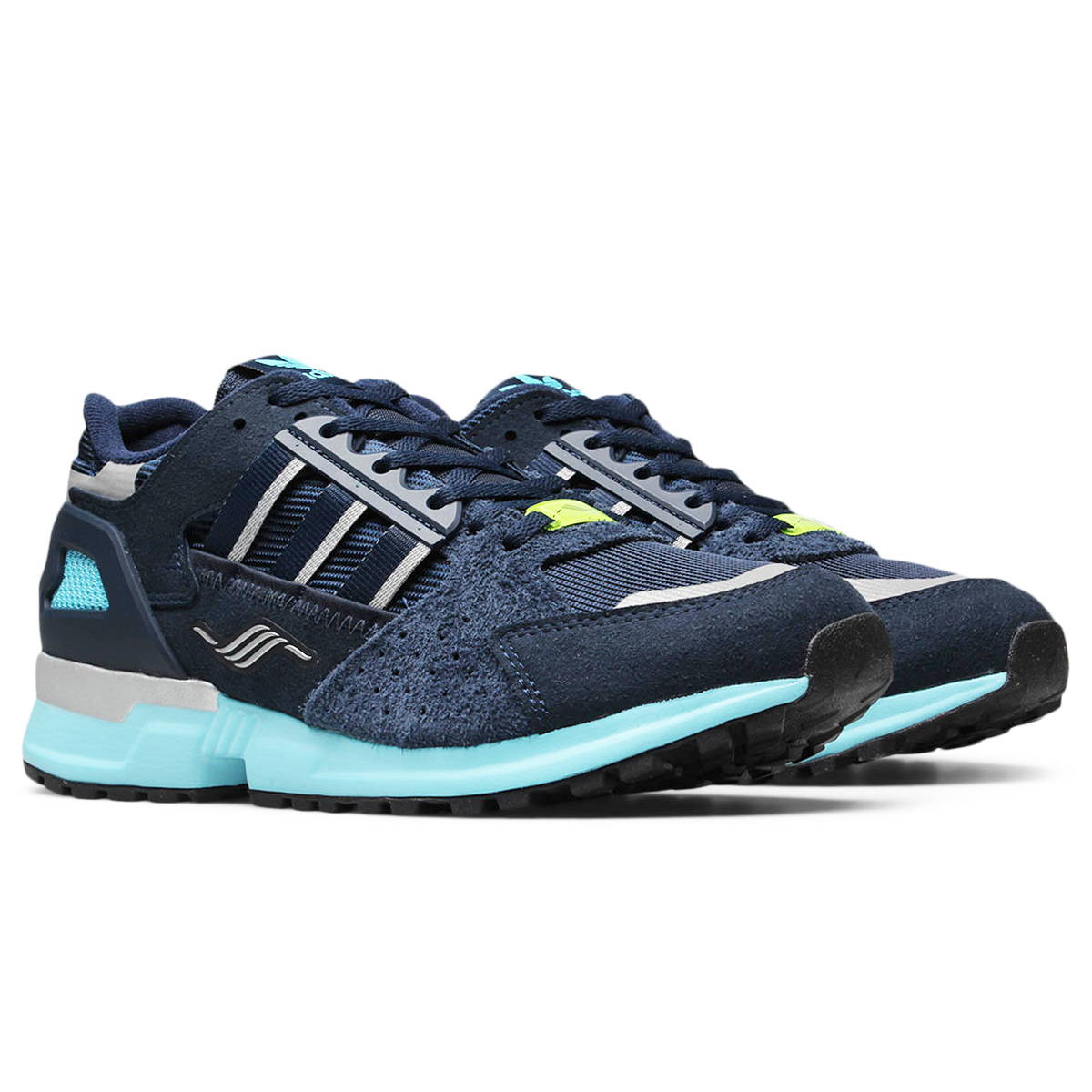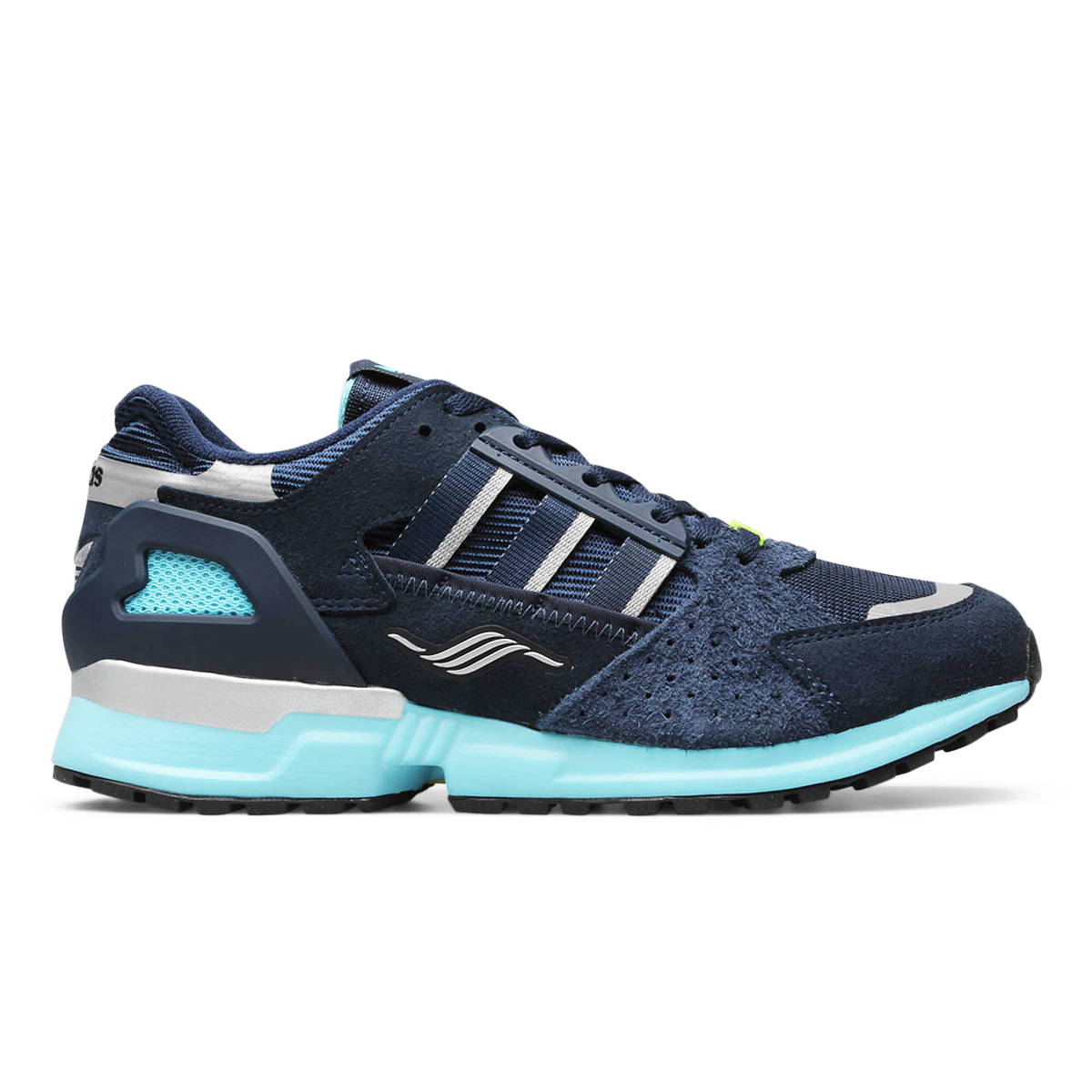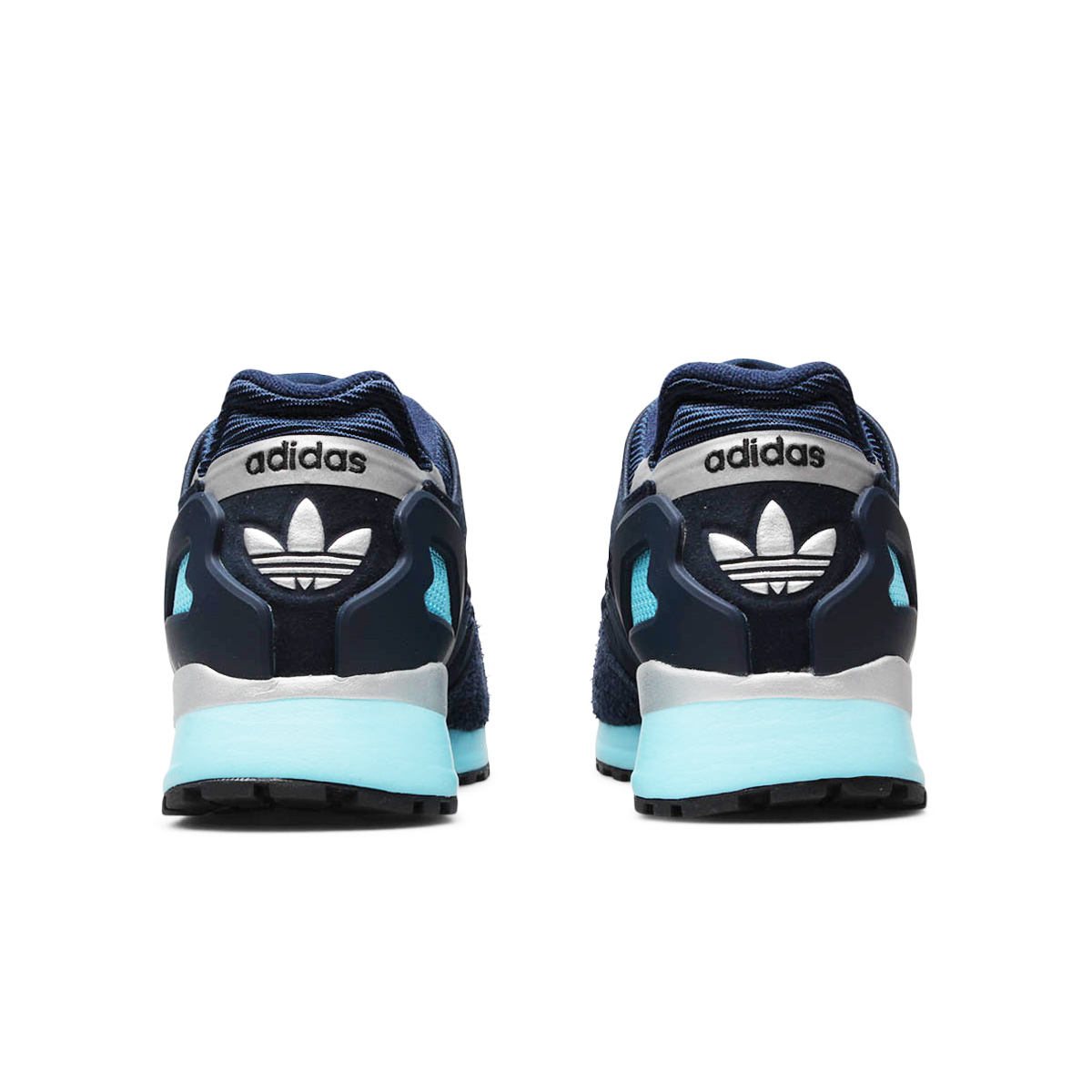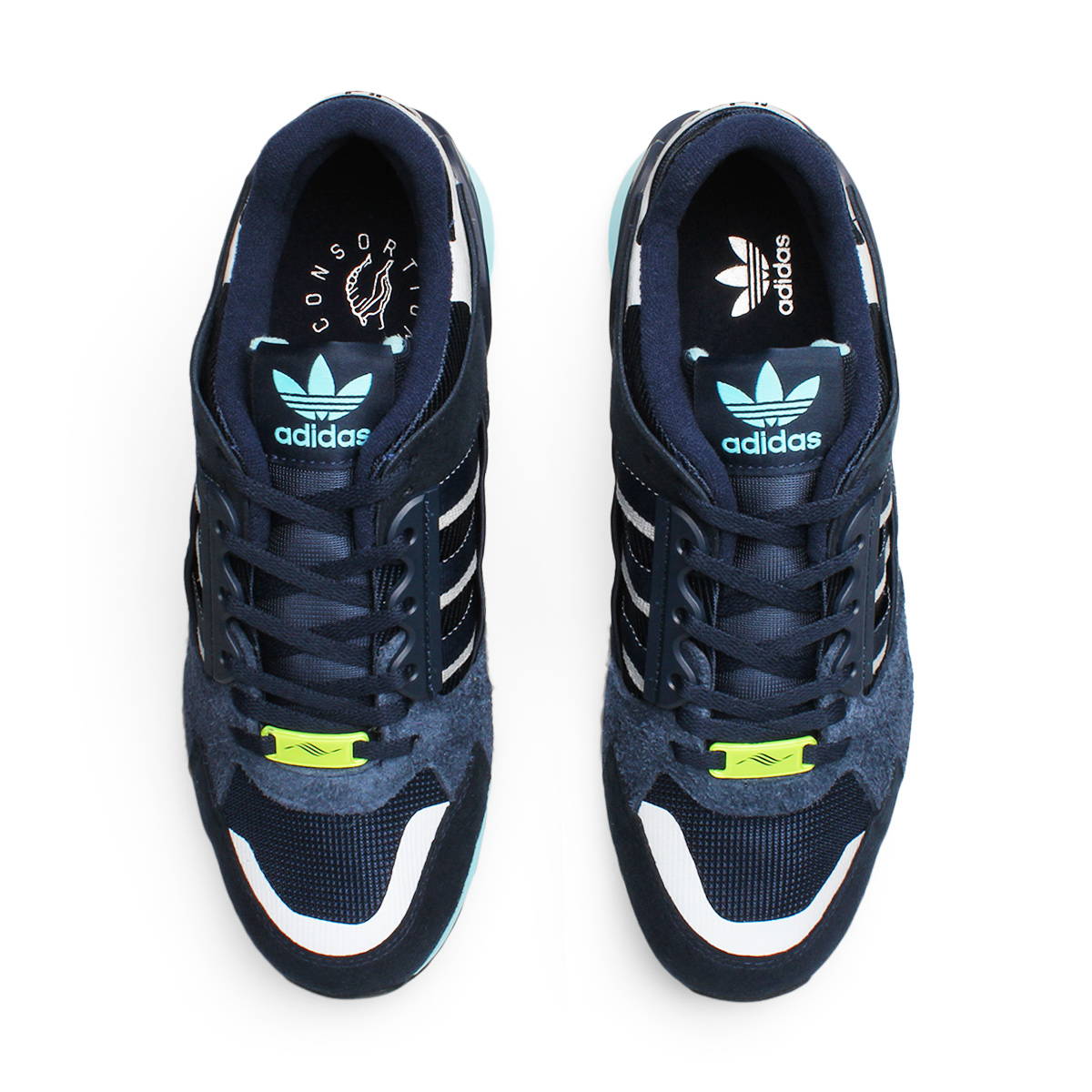 adidas Consortium ZX 10,000 JC
CONAVY/CONAVY/FTWWHT
EG8968
Retail: $150