Any first come, first served product will release on the new arrivals page and the brand's collection page when available.

This product is considered a Quickstrike (QS). All QS, limited edition, and brand collaboration products are final sale.

Release Info: Friday, December 10, 2021
Available online at 12pm EST (noon) and in-store at both our Boston and Los Angeles locations on a first come, first served basis.
When you think Carhartt WIP, you think versatile silhouettes and colorways, garments meant to withstand daily wear, clothing durable enough for whatever you do when you're clocked in and cool enough for whatever you do when you're not. We present the exclusive Bodega x Carhartt WIP capsule.


This Fall/Winter capsule celebrates Bodega's 15 years in business, our long-standing working relationship with the Carhartt WIP brand, and is an homage to our Los Angeles store — an unassuming converted fruit market hidden in plain sight smack dab in the middle of DTLA's produce district.


This capsule, our most extensive work with Carhartt WIP to date, features classic WIP silhouettes like a chore coat, a double knee pant, t-shirts, an apron, a cap, and of course, a beanie. This collection's utilitarian garments are classic and relatable to all.
X CARHARTT WIP OG CHORE COAT HAMILTON BROWN / BLACK I030752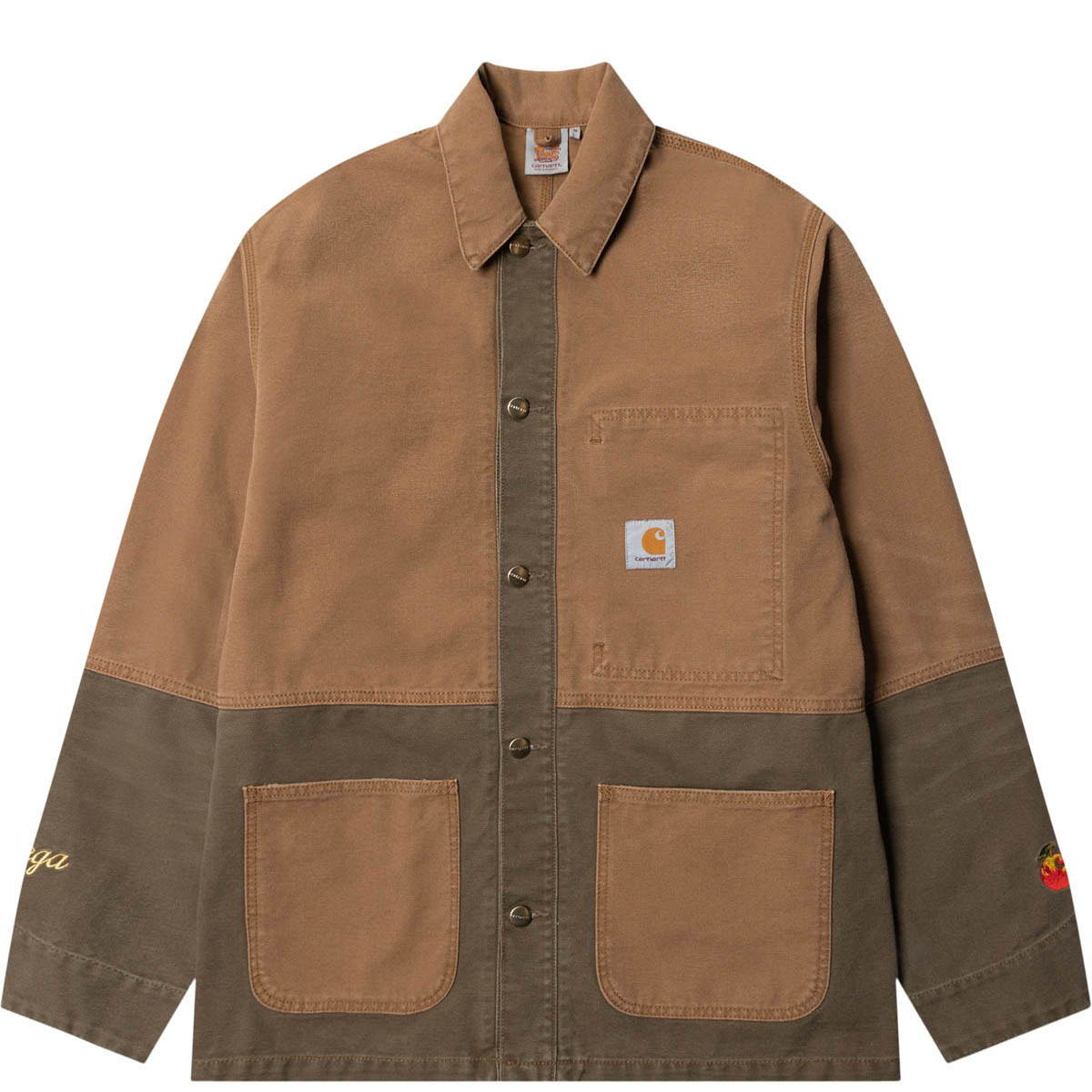 X CARHARTT WIP DOUBLE RUCK KNEE PANT HAMILTON BROWN / BLACK 28 I030753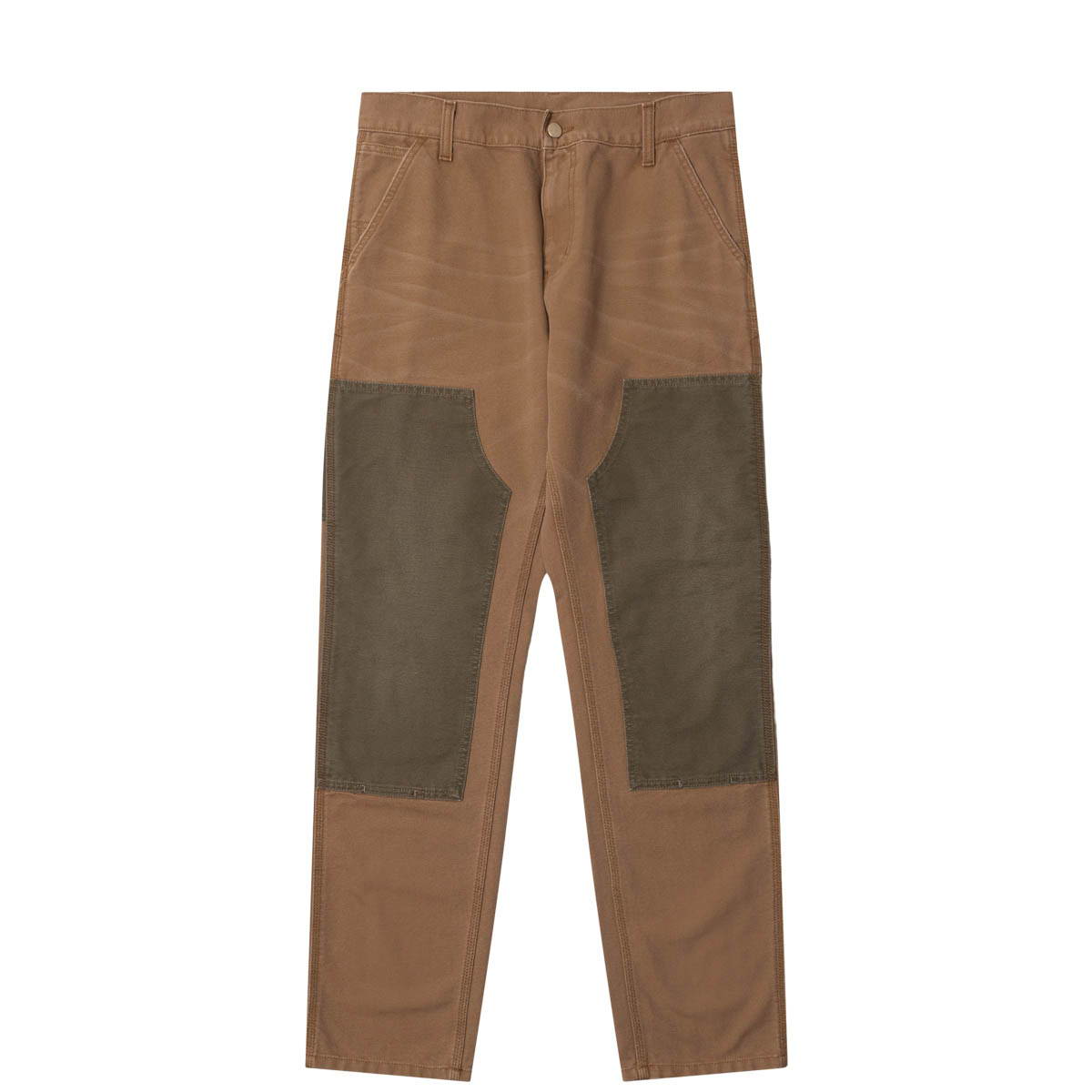 X CARHARTT WIP HARD DAYS WORK QUILTED VEST BLACK / BLUE RIGID I030751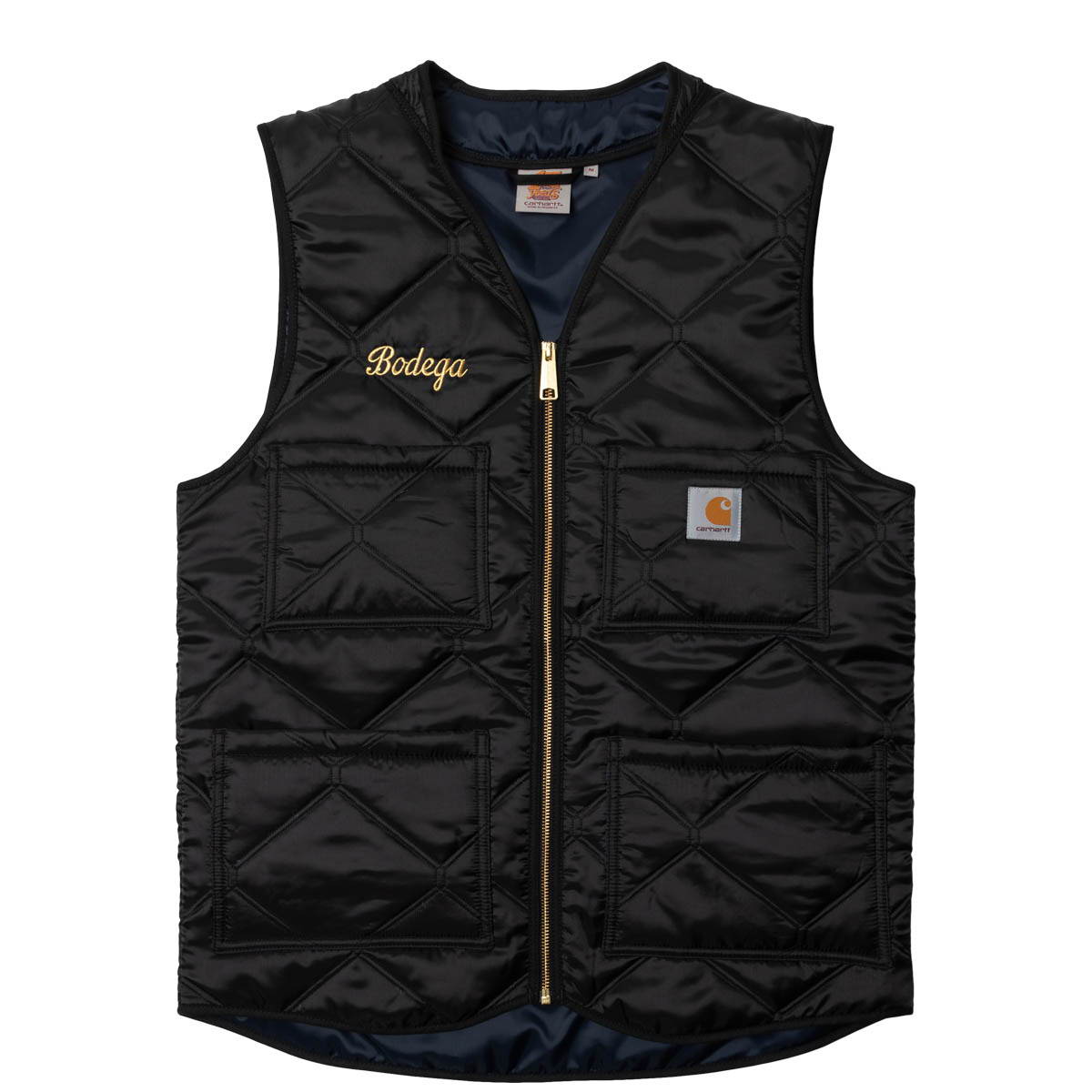 X CARHARTT WIP PRODUCE APRON WHITE O/S I030754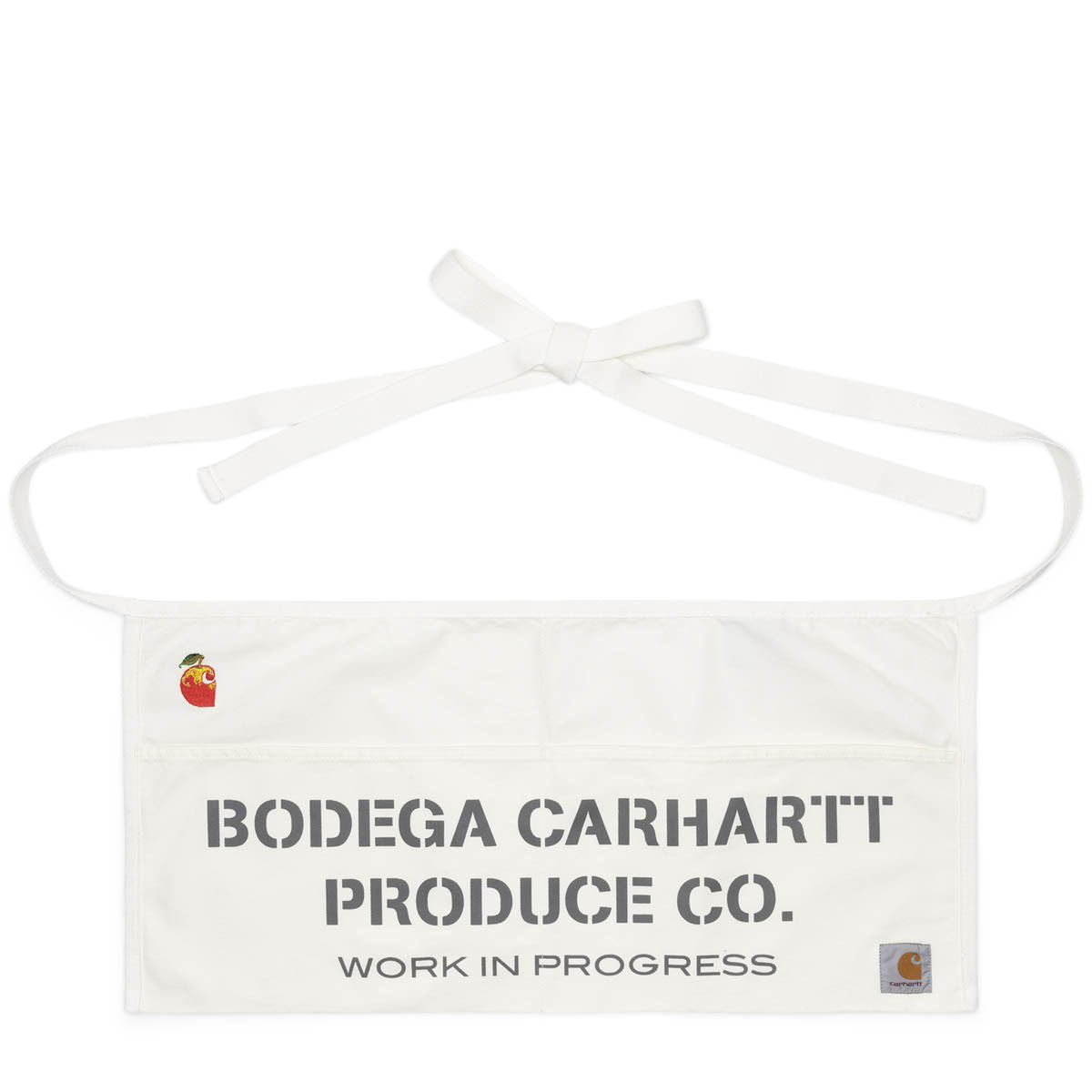 X CARHARTT WIP APPLE T-SHIRT WHITE I030242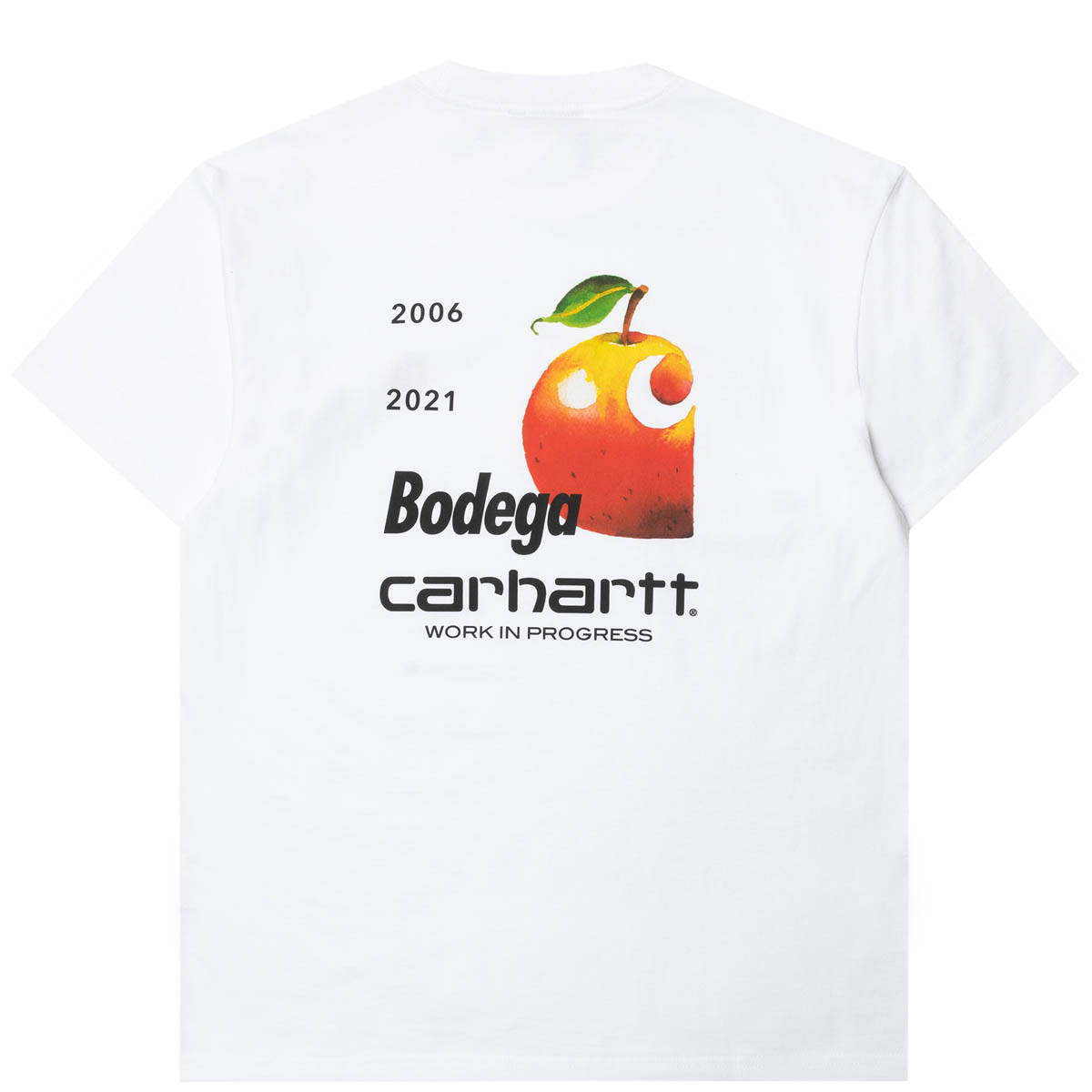 X CARHARTT WIP CRACKING COCONUTS T-SHIRT BLACK I030240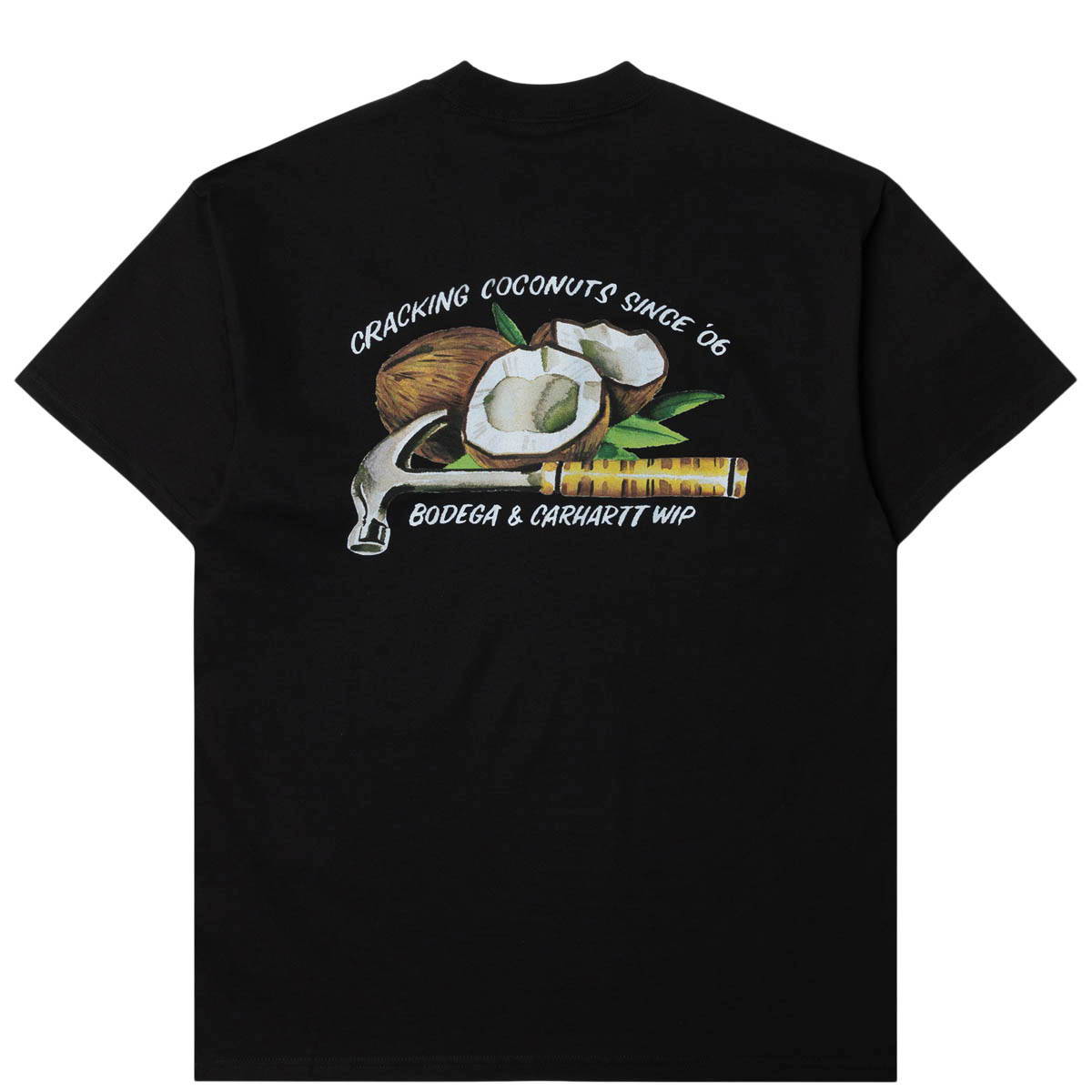 X CARHARTT WIP HARD DAYS WORK T-SHIRT GREEN I030241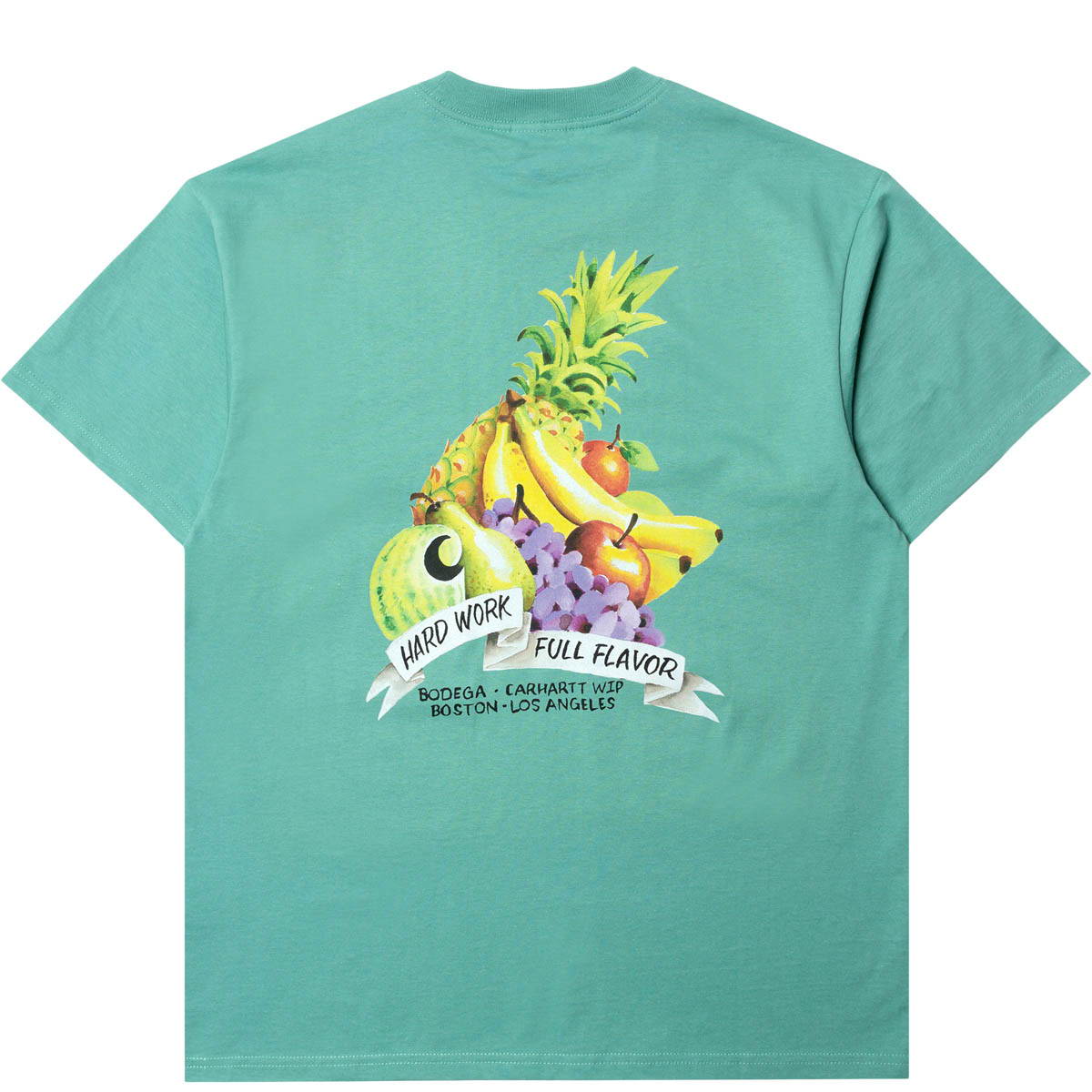 X CARHARTT WIP FULL FLAVOR CAP BLUE O/S I030245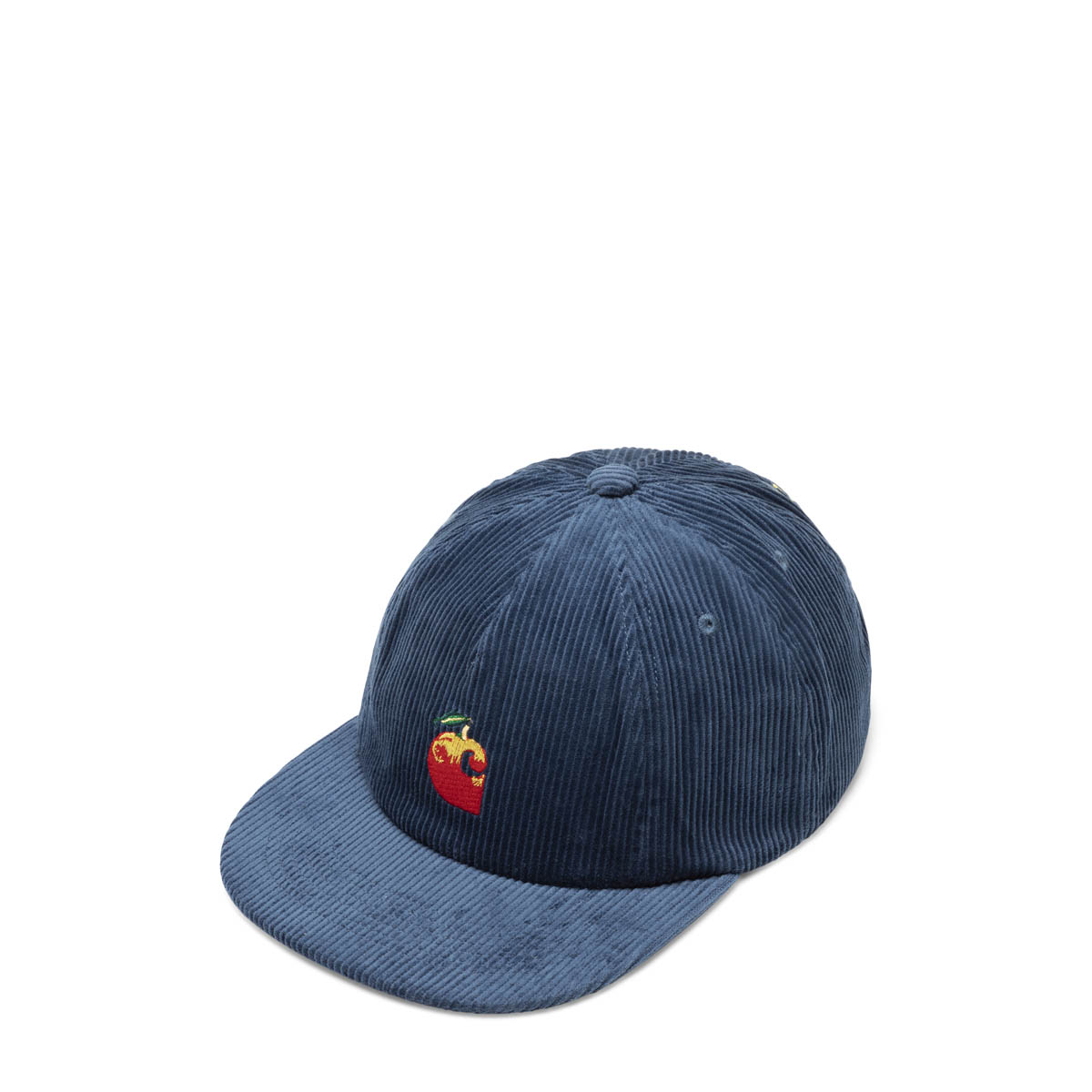 X CARHARTT WIP FULL FLAVOR BEANIE BLACK O/S I030243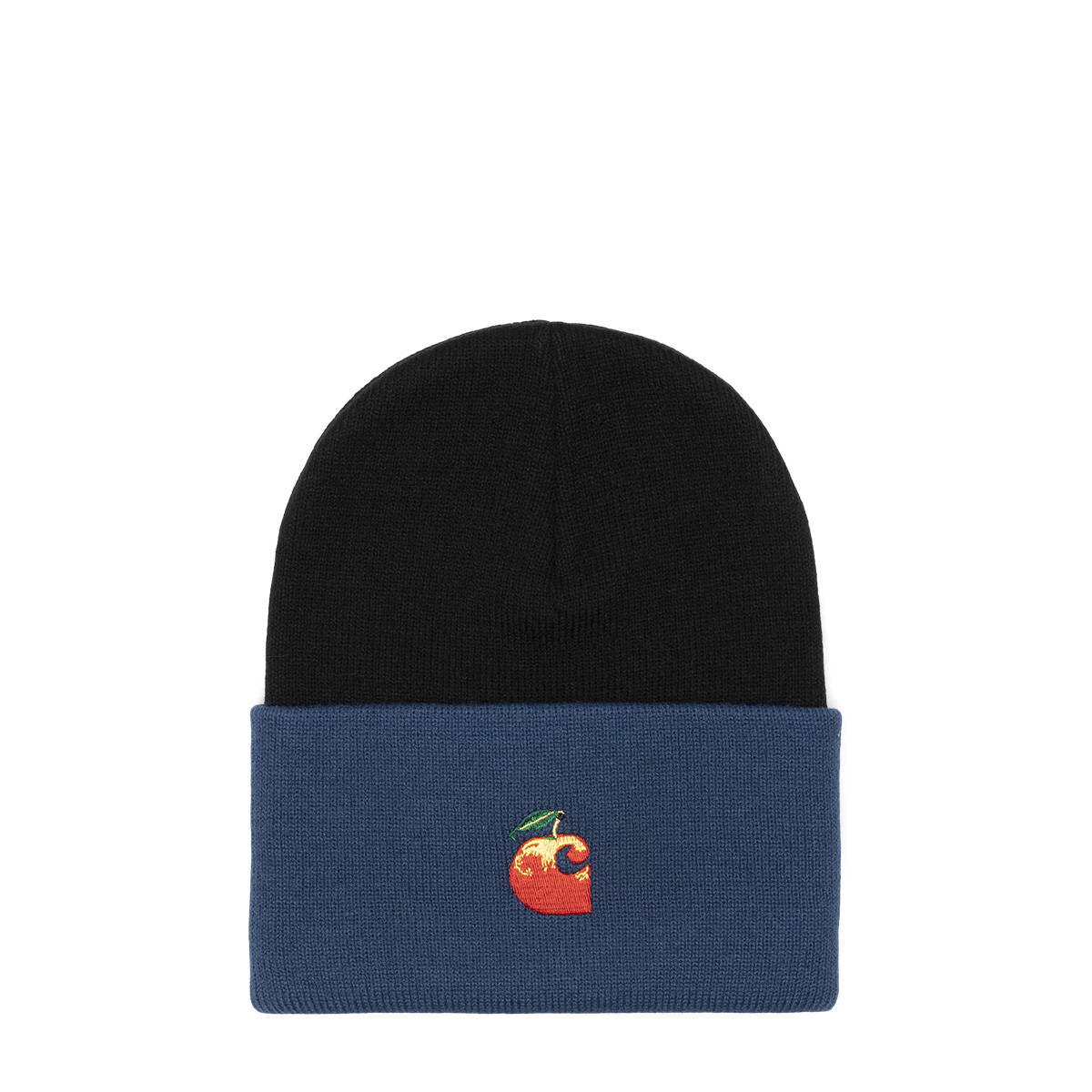 Bodega x Carhartt W.I.P
X CARHARTT WIP OG CHORE COAT HAMILTON BROWN / BLACK I030752 ($285)
X CARHARTT WIP DOUBLE RUCK KNEE PANT HAMILTON BROWN / BLACK 28 I030753 ($165)
X CARHARTT WIP HARD DAYS WORK QUILTED VEST BLACK / BLUE RIGID I030751 ($165)
X CARHARTT WIP PRODUCE APRON WHITE O/S I030754 ($70)
X CARHARTT WIP APPLE T-SHIRT WHITE I030242 ($65)
X CARHARTT WIP CRACKING COCONUTS T-SHIRT BLACK I030240 ($65)
X CARHARTT WIP HARD DAYS WORK T-SHIRT GREEN I030241 ($65) *COMING SOON*
X CARHARTT WIP FULL FLAVOR CAP BLUE O/S I030245 ($60)
X CARHARTT WIP FULL FLAVOR BEANIE BLACK O/S I030243 ($40)