Any first come, first served product will release on the new arrivals page and the brand's collection page when available.

Release Info: Saturday, November 9, 2019
Available online and in-store at our Boston location at 10am EST and in-store at our Los Angeles location at 11am PST on a first come, first served basis.
Puma's RS-X3 silhouette is a modernized reinterpretation of the brand's classic RS range of shoes. The RS range was committed to pushing technology forward and optimizing running performance, so partnering with a well known speedster is a natural fit, even if said speedster happens to be fictional.
The RS-X3 Sonic honors the video game hedgehog who helped to usher in the 16 bit graphic age (and it is exceedingly hard to overstate how mind blowing the first images of Sonic on the Sega Genesis were considered at the time) with a co-branded design featuring a sleek, predominantly blackout design, with hints of Sonic red and blue in the form of contrast stitching, Sonic graphics at the midsole and tongue, and segments of the shoe's outsole.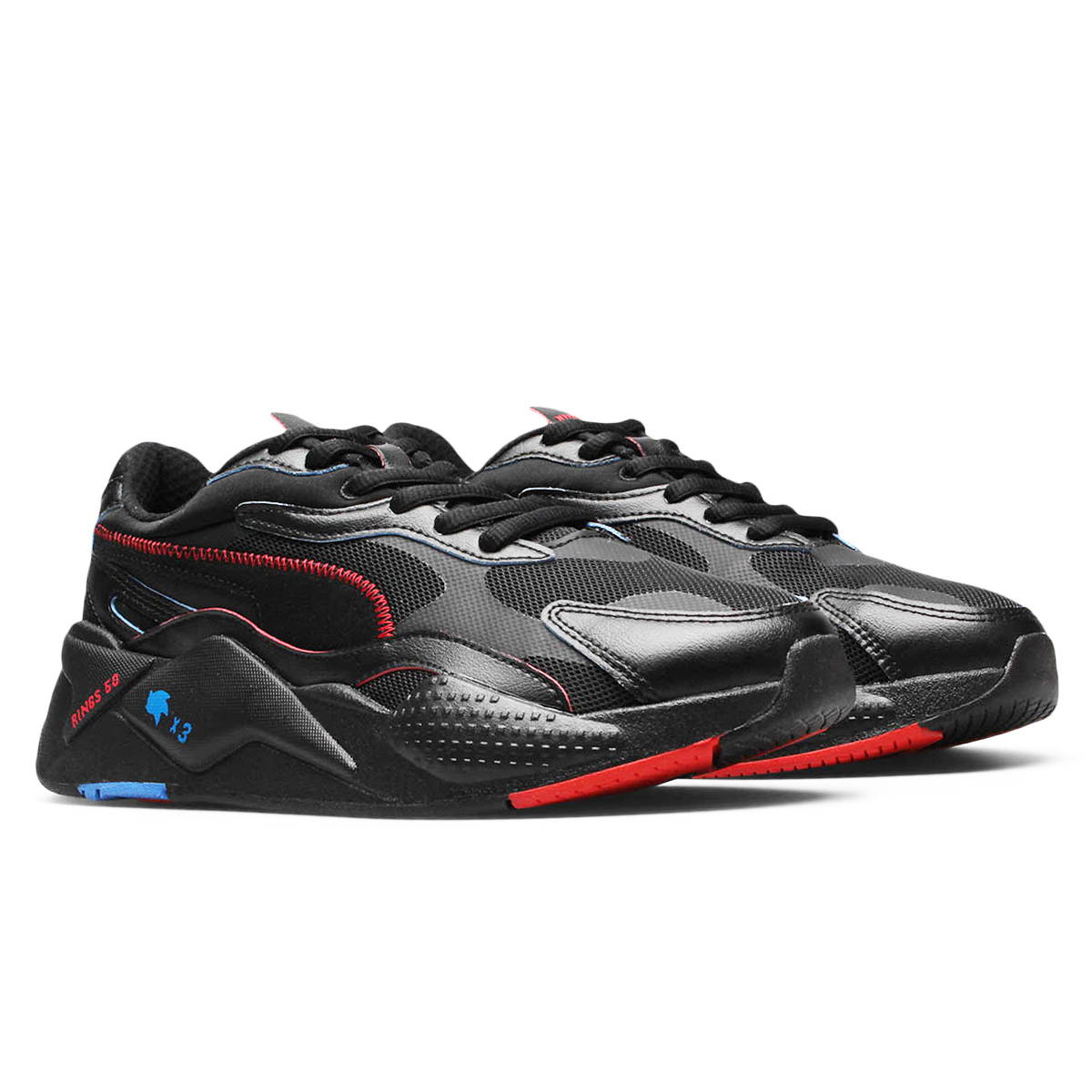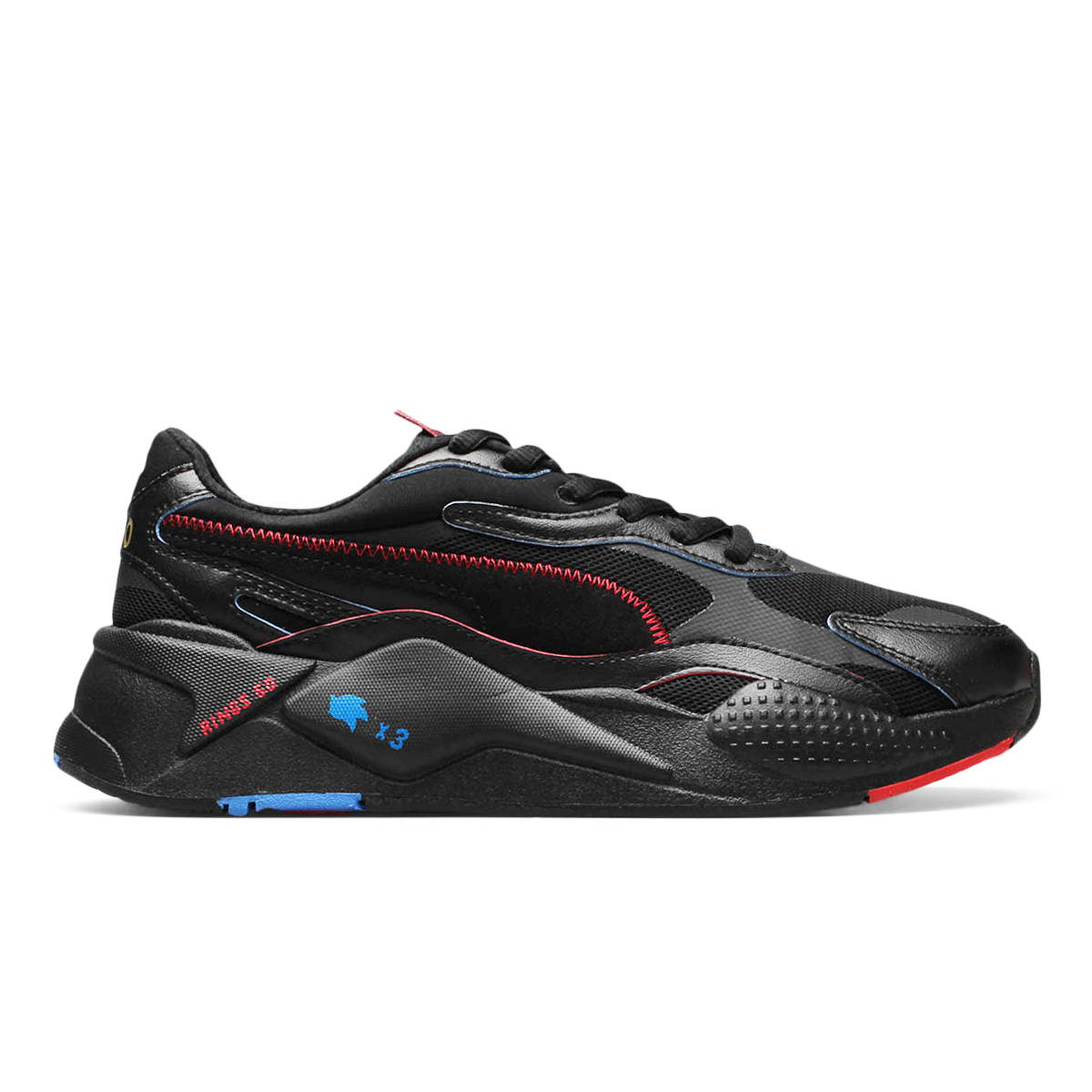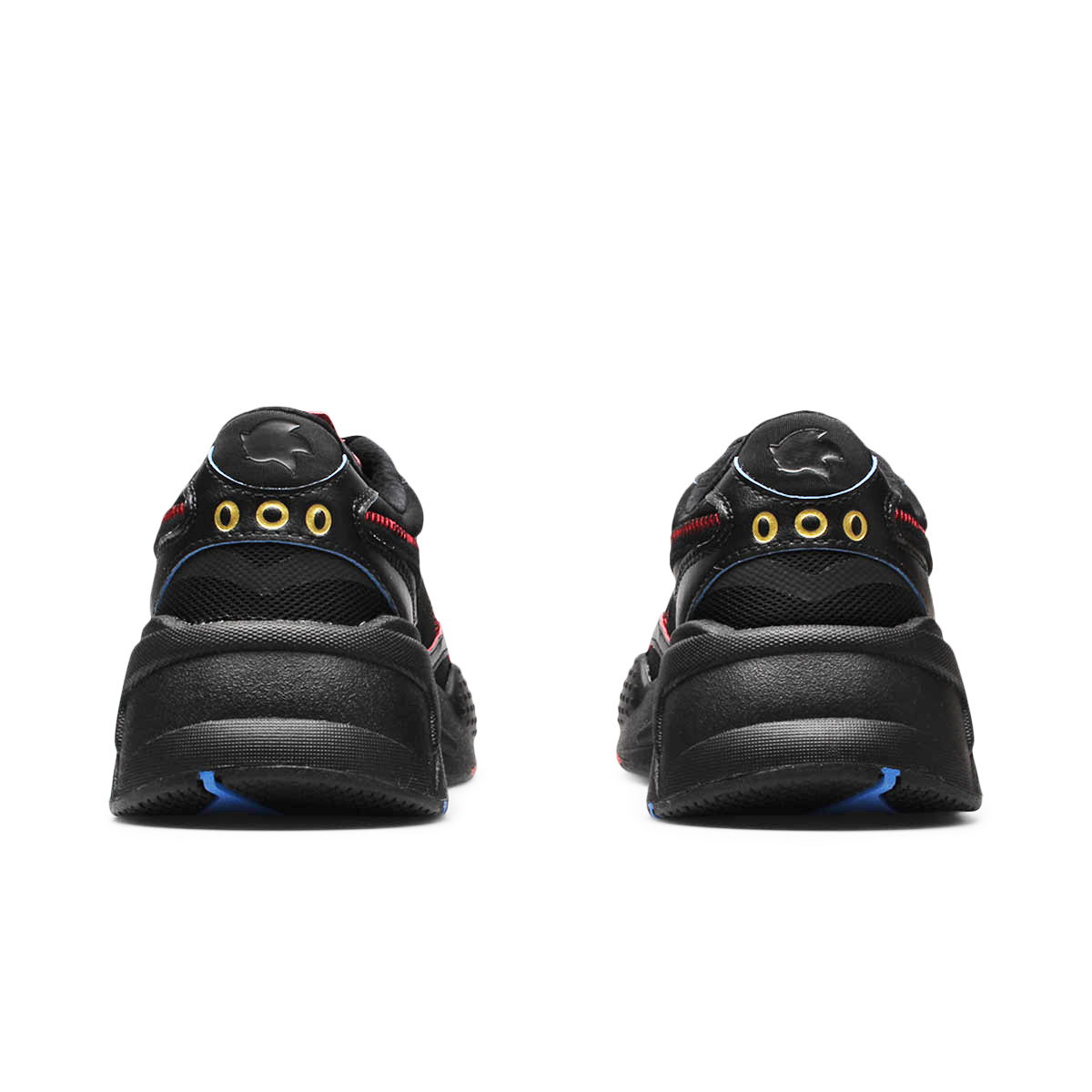 Puma RS-X3 Sonic Black
PUMA BLACK
37342901
Retail: $120