Any first come, first served product will release on the new arrivals page and the brand's collection page when available.
Release Info: Friday, November 29, 2019
Available online only at 10am EST on a first come, first served basis.
The natural landscape of Finland is completely intertwined with Karhu's footwear output. This is especially true as winter approaches, when the act of getting outside and running isn't something that's taken up casually. Still, in an arctic climate and forested terrain, there are some places that are impassible even with all the willpower and dedication in the world. That's why cross-country skiing isn't just an athletic pastime in Finland, it's more like a part of the national heritage.
Karhu's Kitee pack is a tribute to small town where the brand's cross-country skis are produced under the guidance of former World Champion Harri Kirvesniemi. Featuring two colorways of the classic, 1996 Fusion 2.0 runner, the Kitee pack augments the pigskin suede and lycra of the tech silhouette with seasonally functional, water repellent nylon. Speckled EVA midsoles, rope lacing and earth toned colorways complete the outdoor inspiration.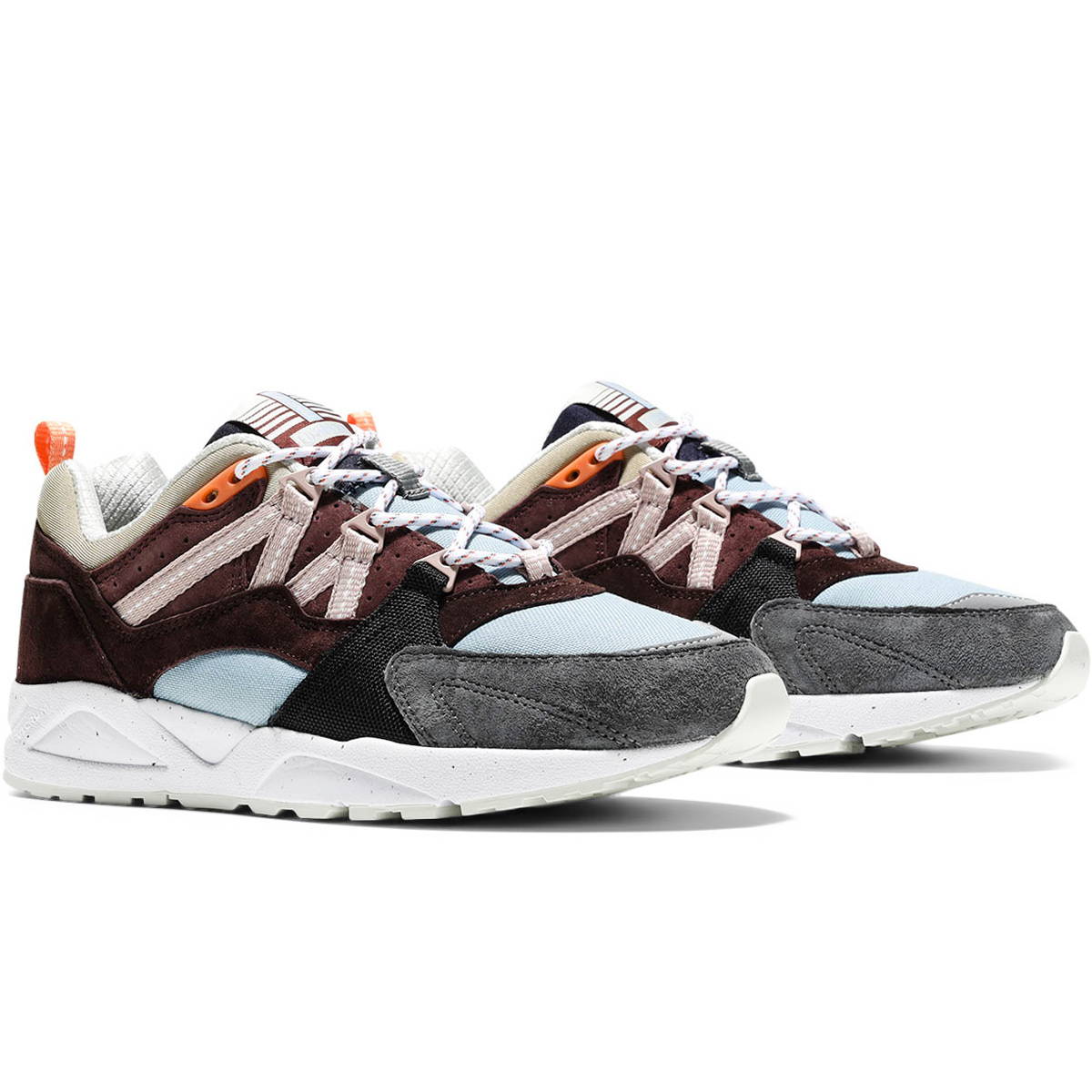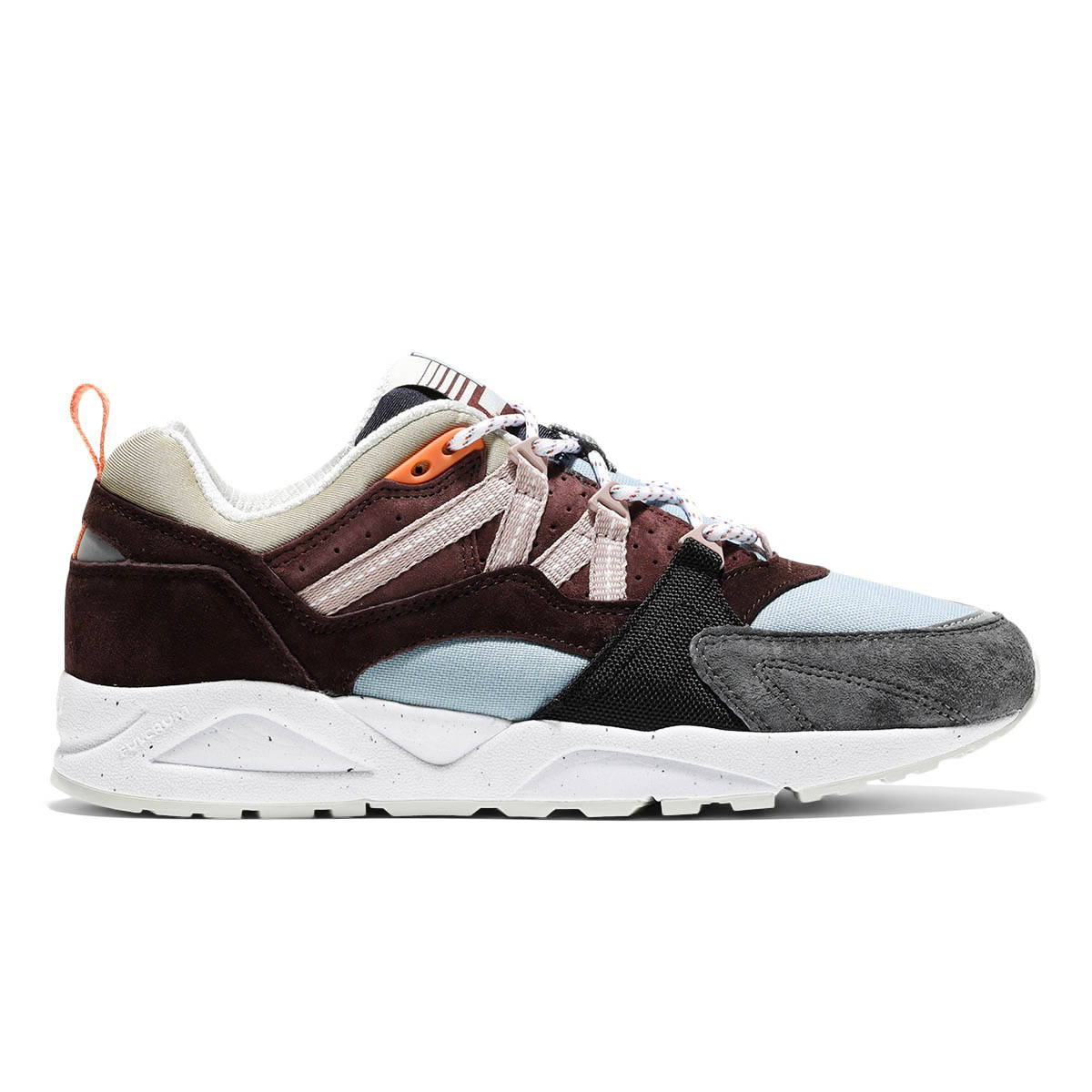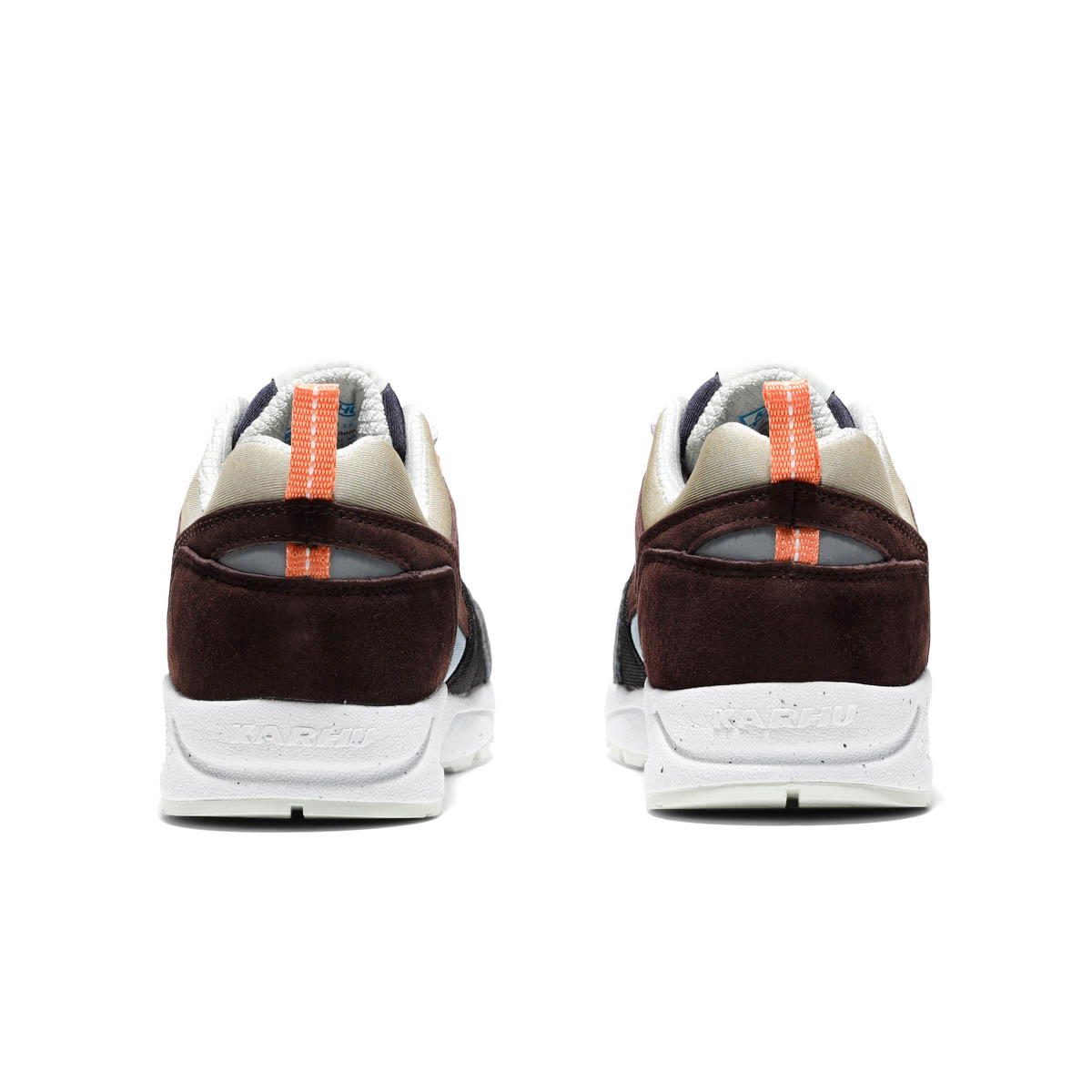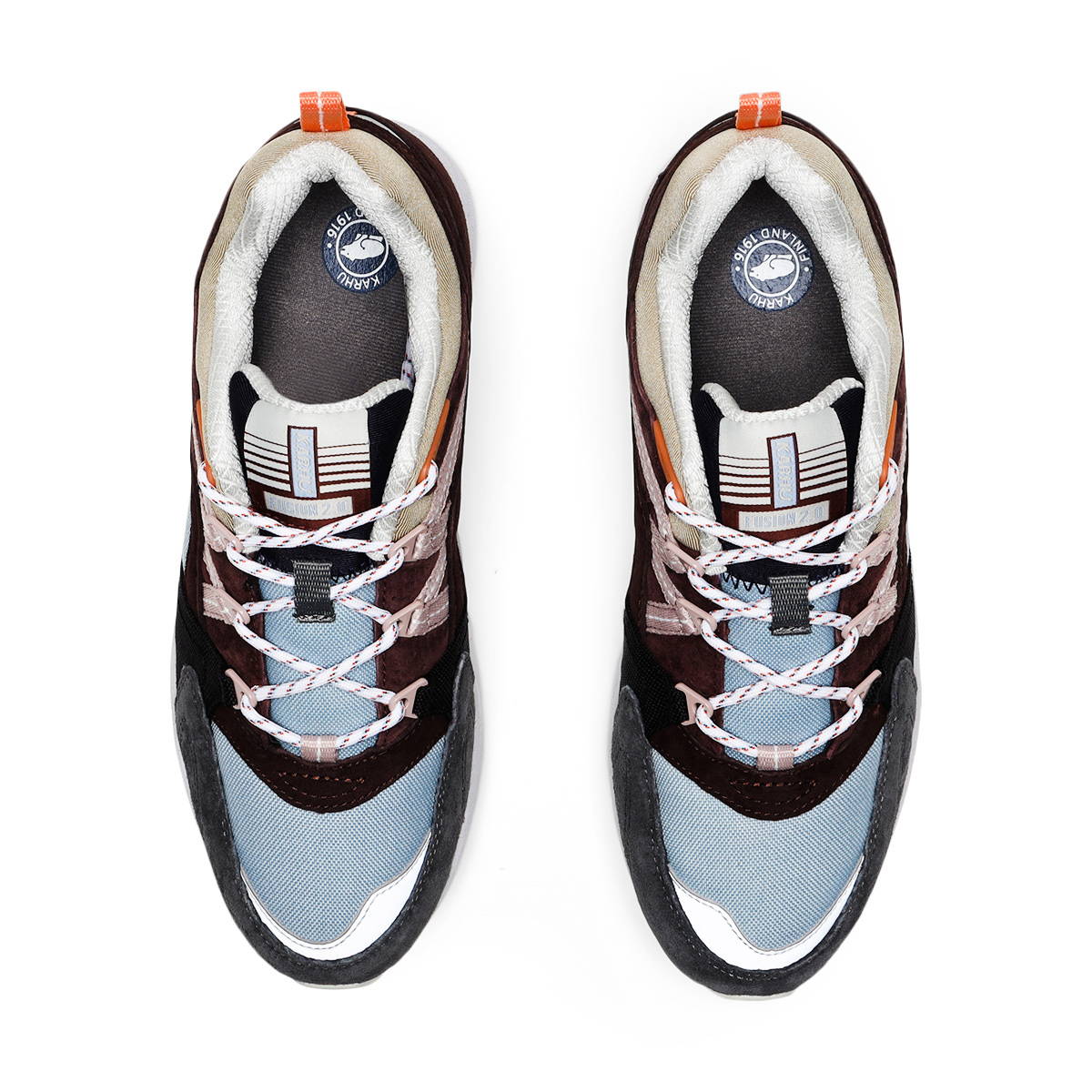 Karhu Fusion 2.0
CHOCOLATE TORTE / BLUE FOG
F804082
Retail: $150