Any first come, first served product will release on the new arrivals page and the brand's collection page when available.
Release Info: Friday, November 22, 2019
Available online and in-store at our Boston location at 10am EST and in-store at our Los Angeles location at 11am PST on a first come, first served basis.
Adidas purchased Reebok for just under 4 billion dollars back in 2005. If you're just out shopping for shoes or athletic gear, this bit of inside baseball wouldn't affect you in any way; the brands have always existed as separate entities since the acquisition. Until now that is.
The three stripes of Adidas and the Reebok vector join forces in a comic book crossover style development that sees two of the respective brands' most iconic design breakthroughs come together in a unique hybrid design.
The original Instapump Fury was, to say the least, spectacularly ahead of its time. Custom fit, laceless uppers, the aggressive, angular design and cut out panels of the shoe's neoprene overlays, and of course, the split sole, still look futuristic now, let alone in 1994, when the shoe originally debuted. The Instapump Fury Boost, well, boosts the innovative legacy of this legendary shoe, by replacing the standard EVA foam with a technological development that didn't exist in 1994, energy returning Boost cushioning. The hybrid design is finished off with a dual branded midfoot strap that serves to acknowledge this momentous footwear occasion.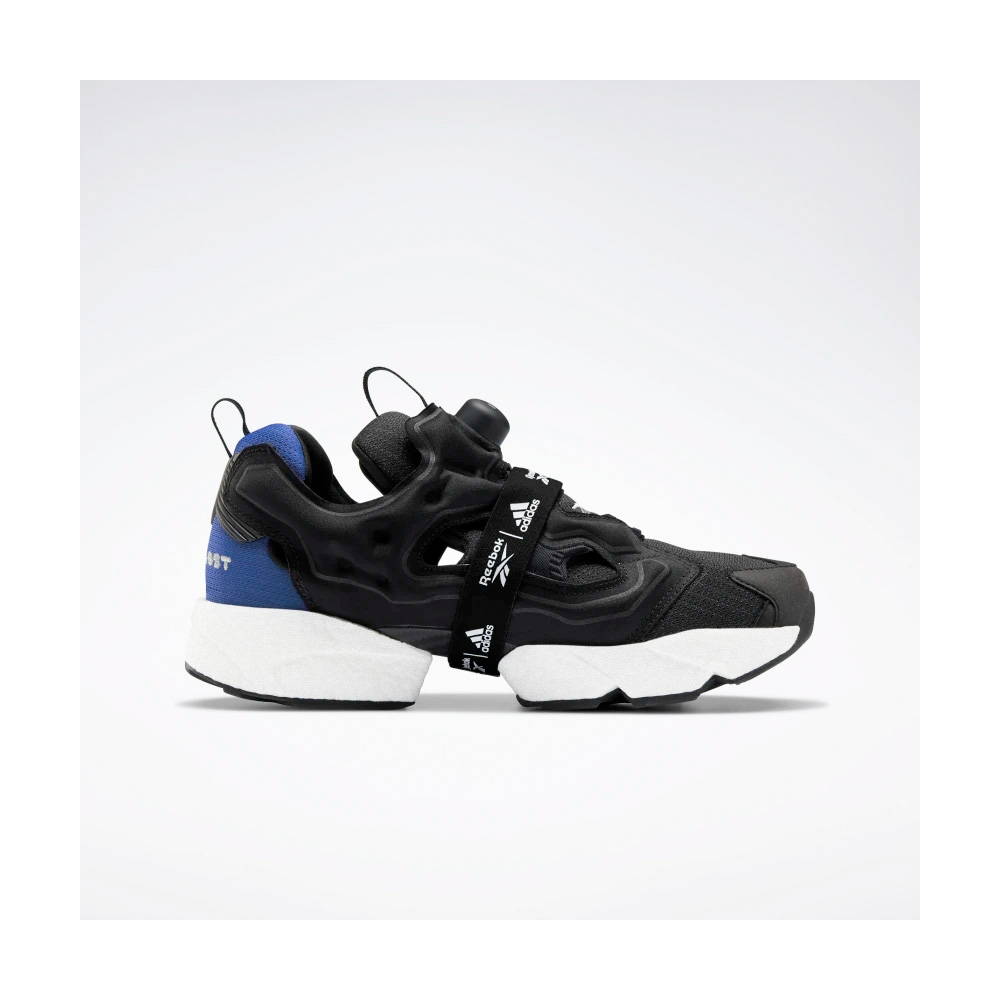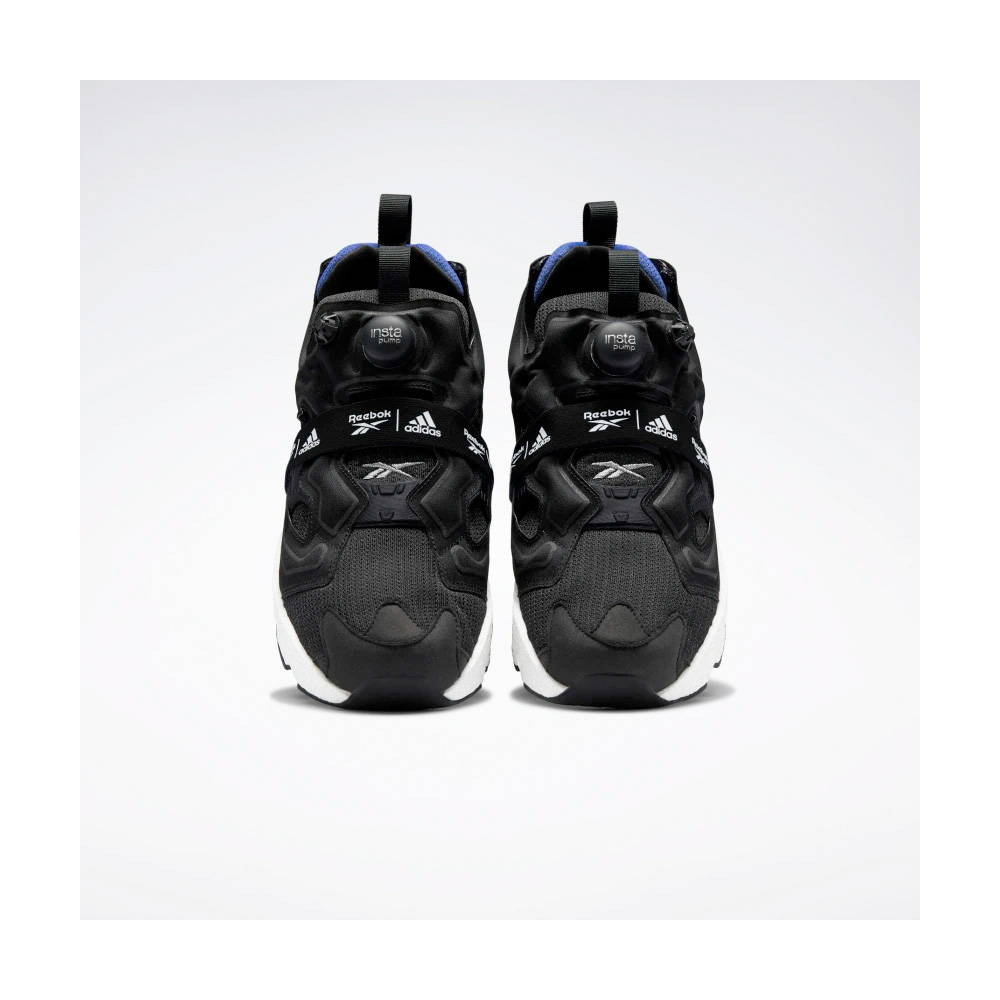 Reebok Instapump Fury Boost
BLACK/WHITE/PANTON
FW5307
Retail: $200