11/2/19: Bodega Autumn/Winter '19 Drop 1
Any first come, first served product will release on the new arrivals page and the brand's collection page when available.

Release Info: Saturday, November 2, 2019
Available online and in-store at our Boston location at 10am EST and in-store at our Los Angeles location at 11am PST on a first come, first served basis.  

The Bodega Autumn/Winter 2019 Private Label Collection is all about bringing that floodlit, center of attention sense of occasion and spectacle to the kind of seasonal classics that typically feature during daylight hours.
The season's cut and sew pieces feature utilitarian hallmarks of New England in the fall, like waxed cotton, corduroy, Sherpa fleece and waffle knit thermals. The functionality that outfits so many crisp, early morning activities against a backdrop of scenic foliage and fresh coffee shifts its focus to a more style conscious, modern outlook. Like all of the best workwear that mutates into contemporary fashion, the key to transforming these fall pieces is in capturing the willingness to pull on your gloves and start raking leaves, without any actual obligation to do so, freeing up that enterprising spirit to be spent as you see fit. The after dark spotlight extends to the collection's sportswear basics: hoodies, graphic tees and headwear. These perennial casual fixtures are given an extra dimension that veteran observers would likely call the big game feel.
Think of it as pulling off your practice uniform, suiting up for real and walking out of the tunnel to a packed crowd.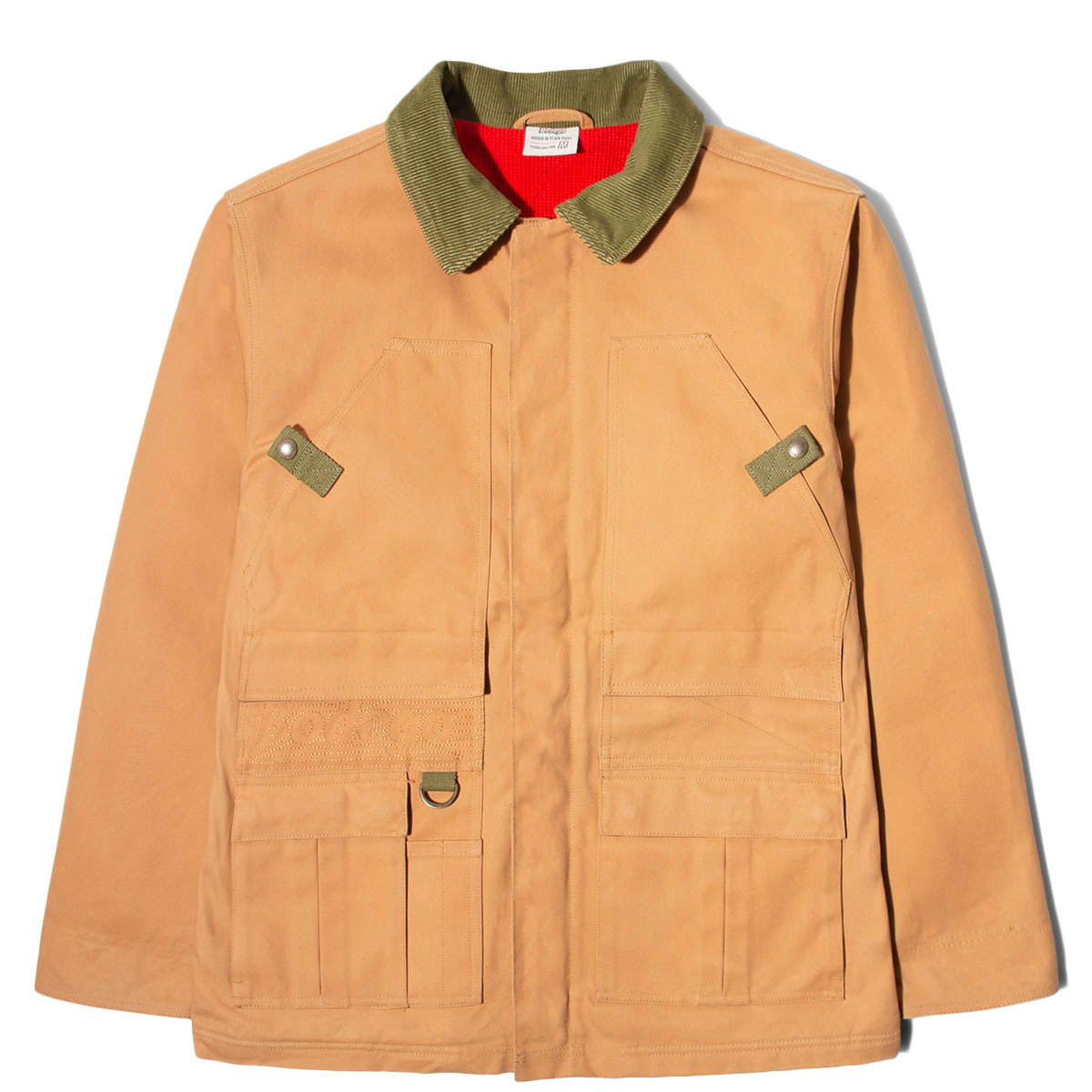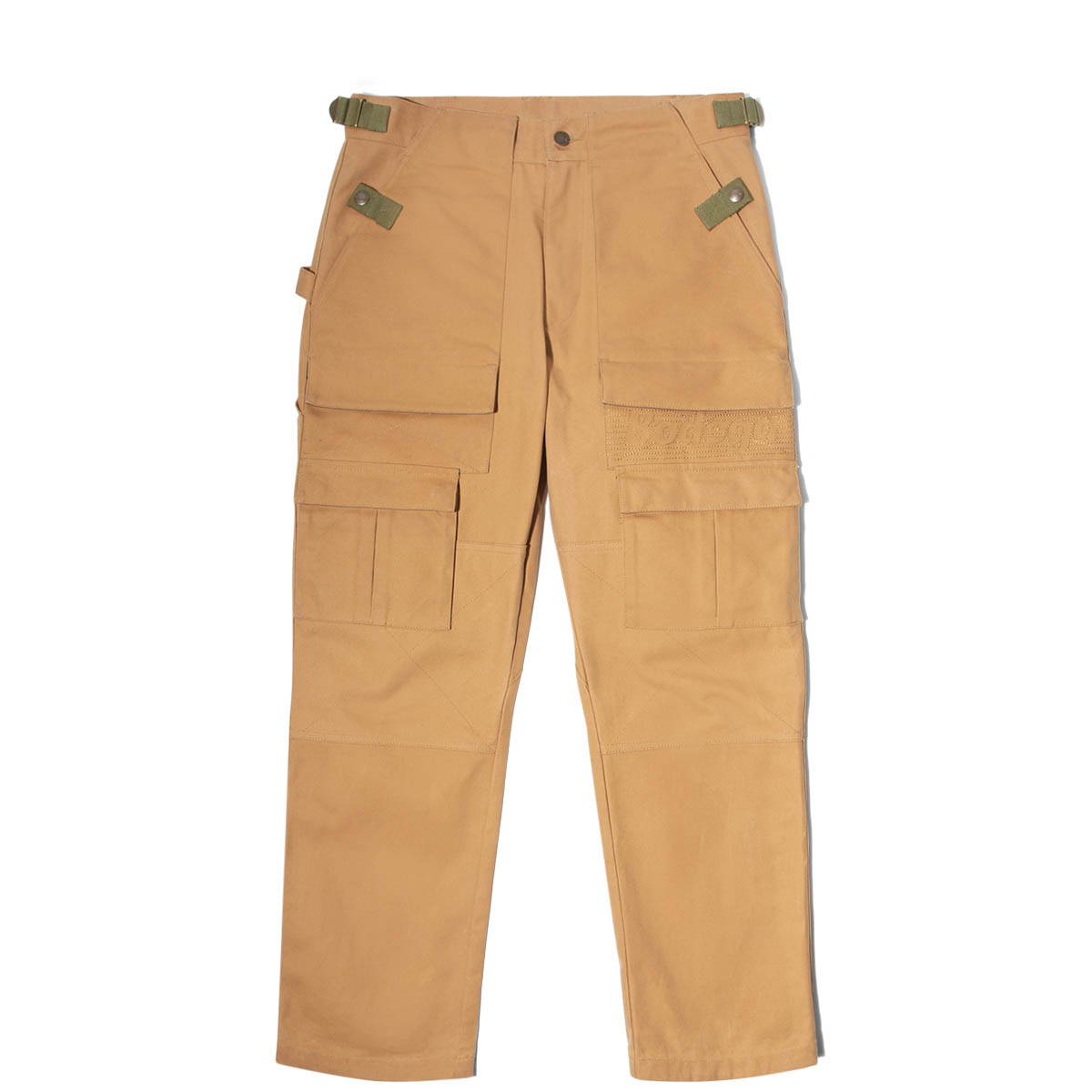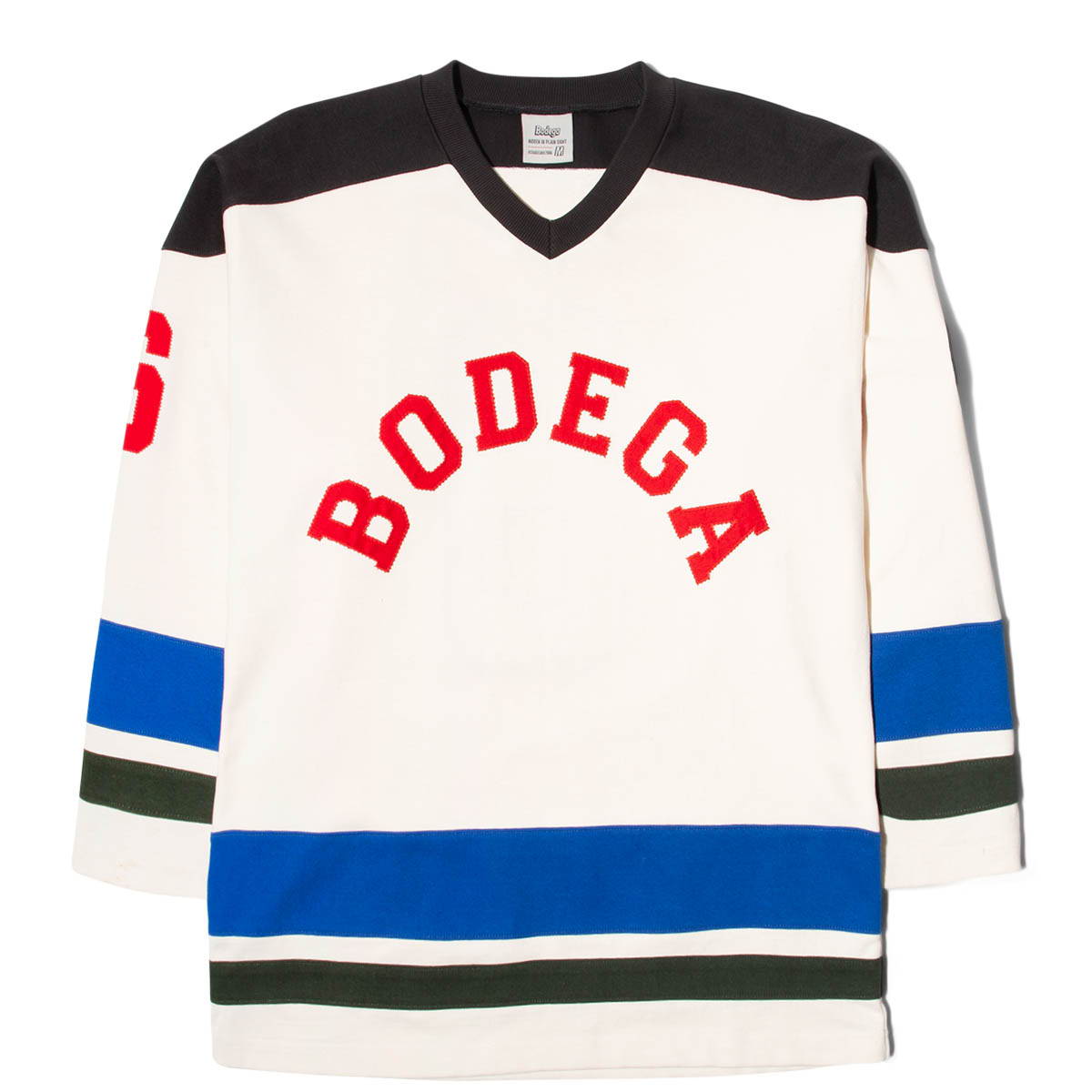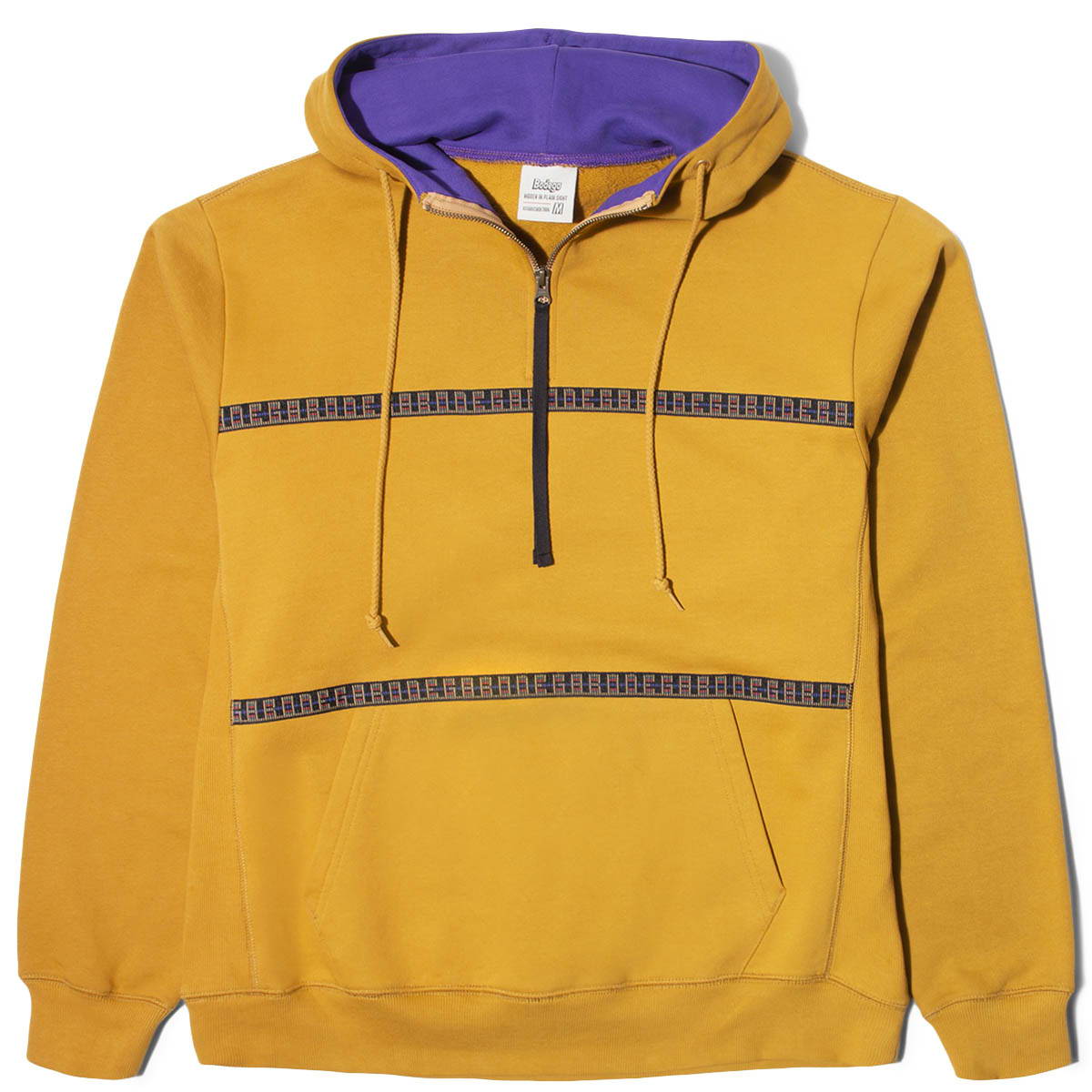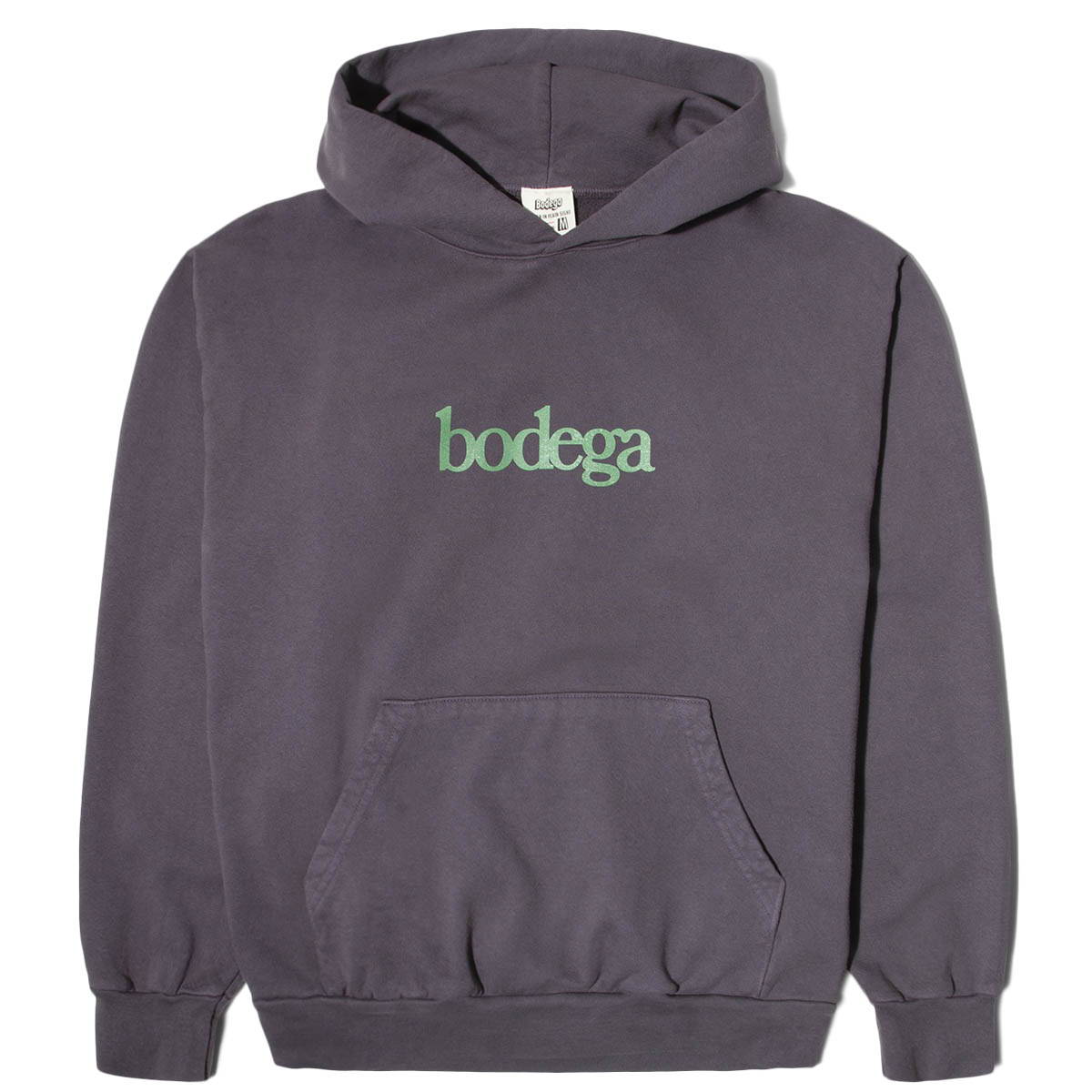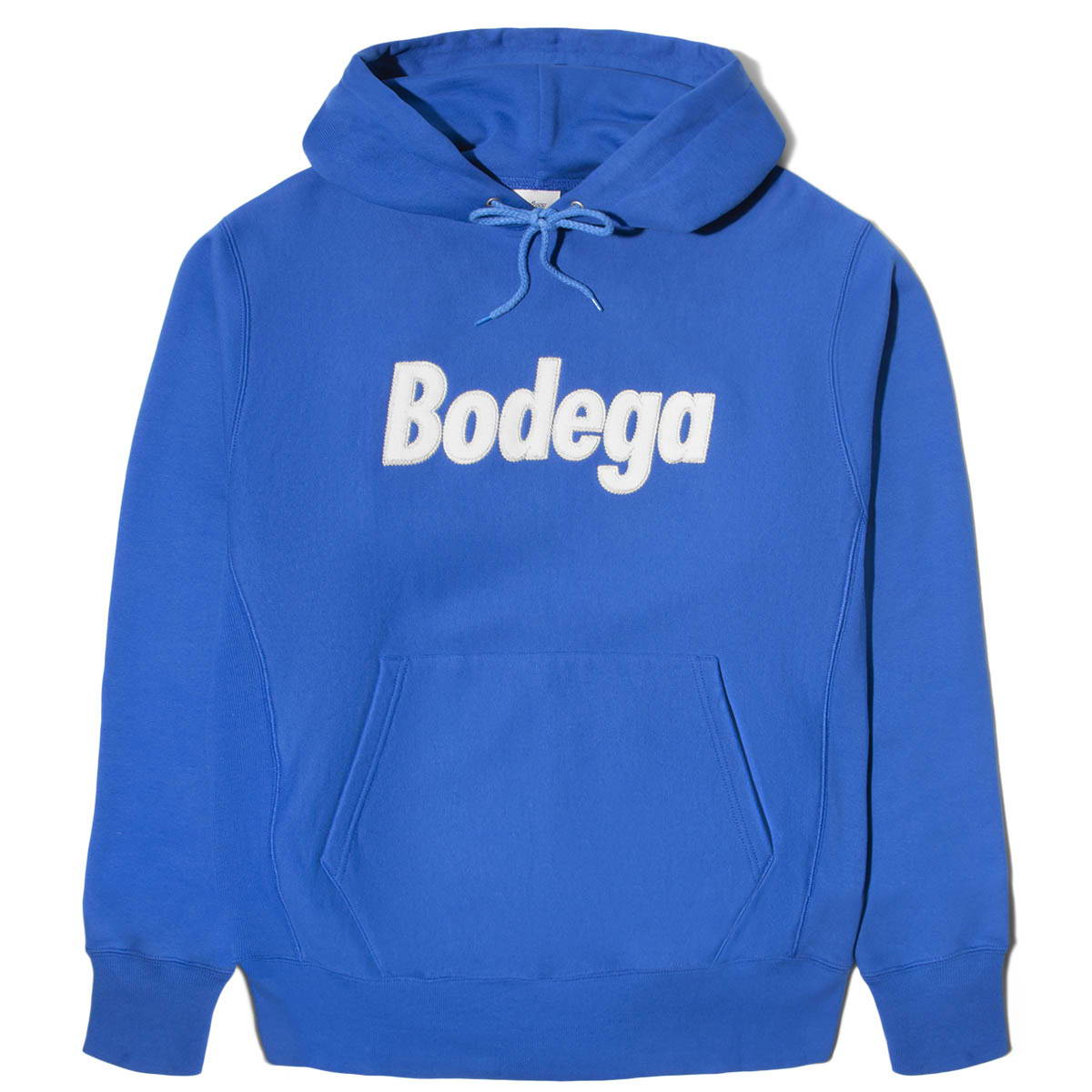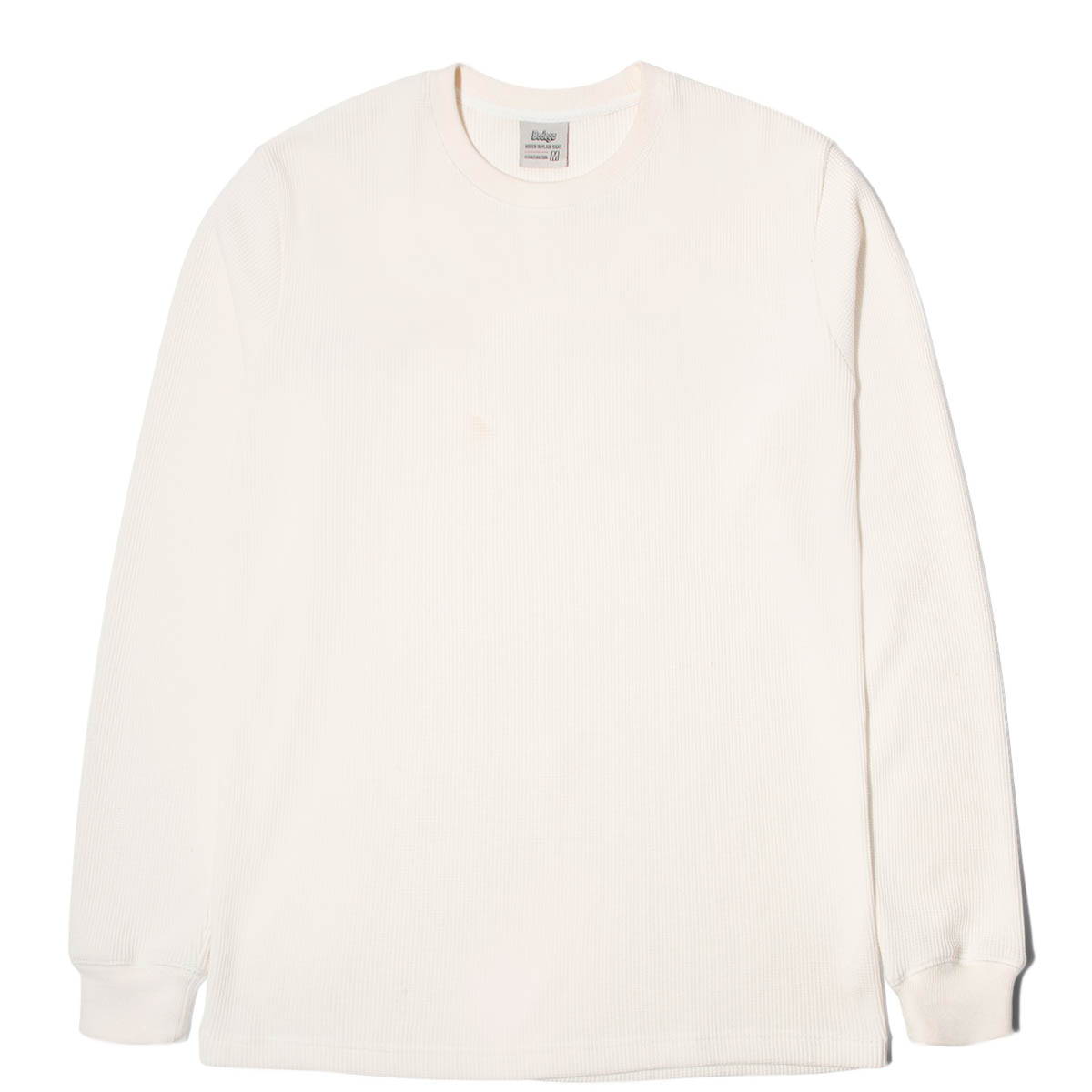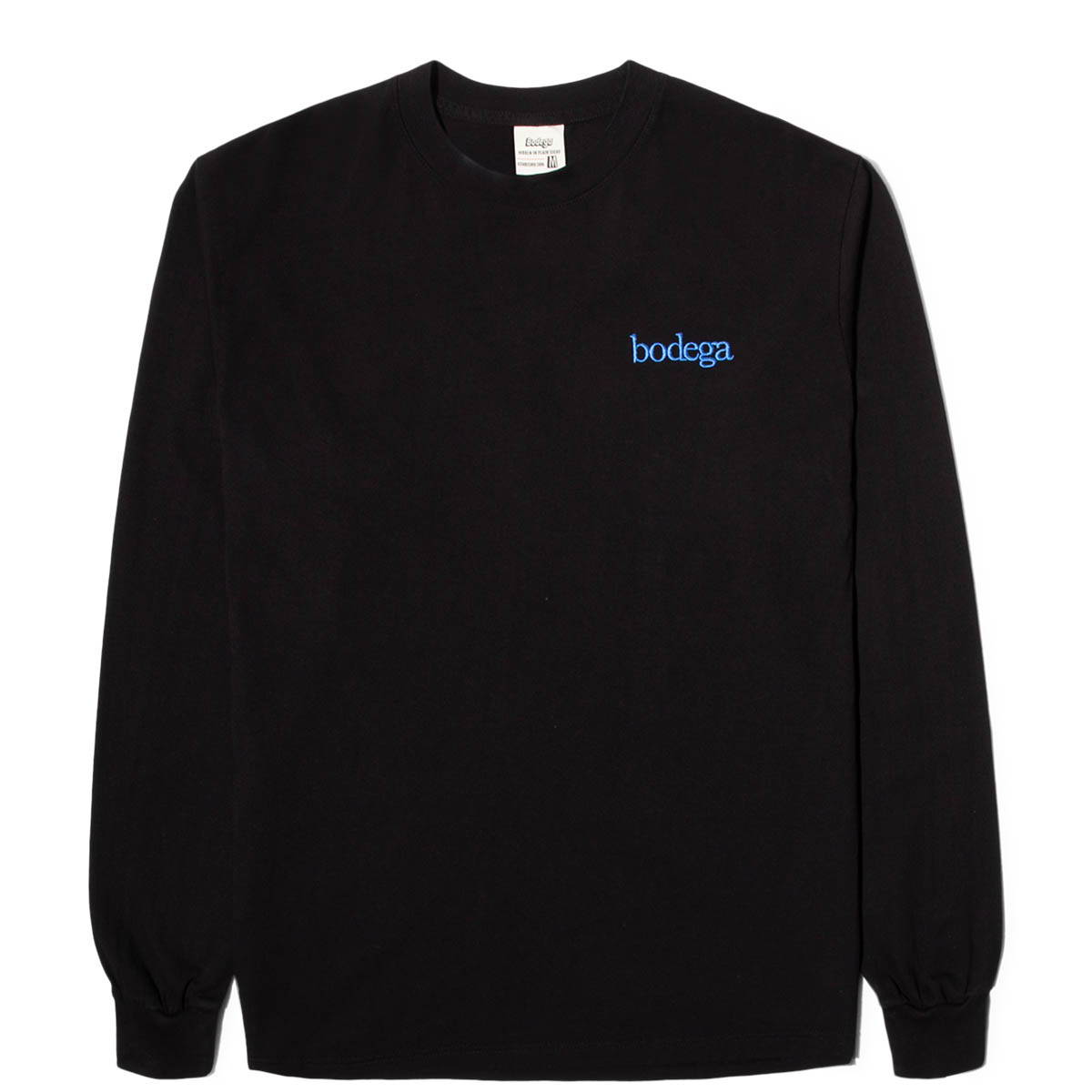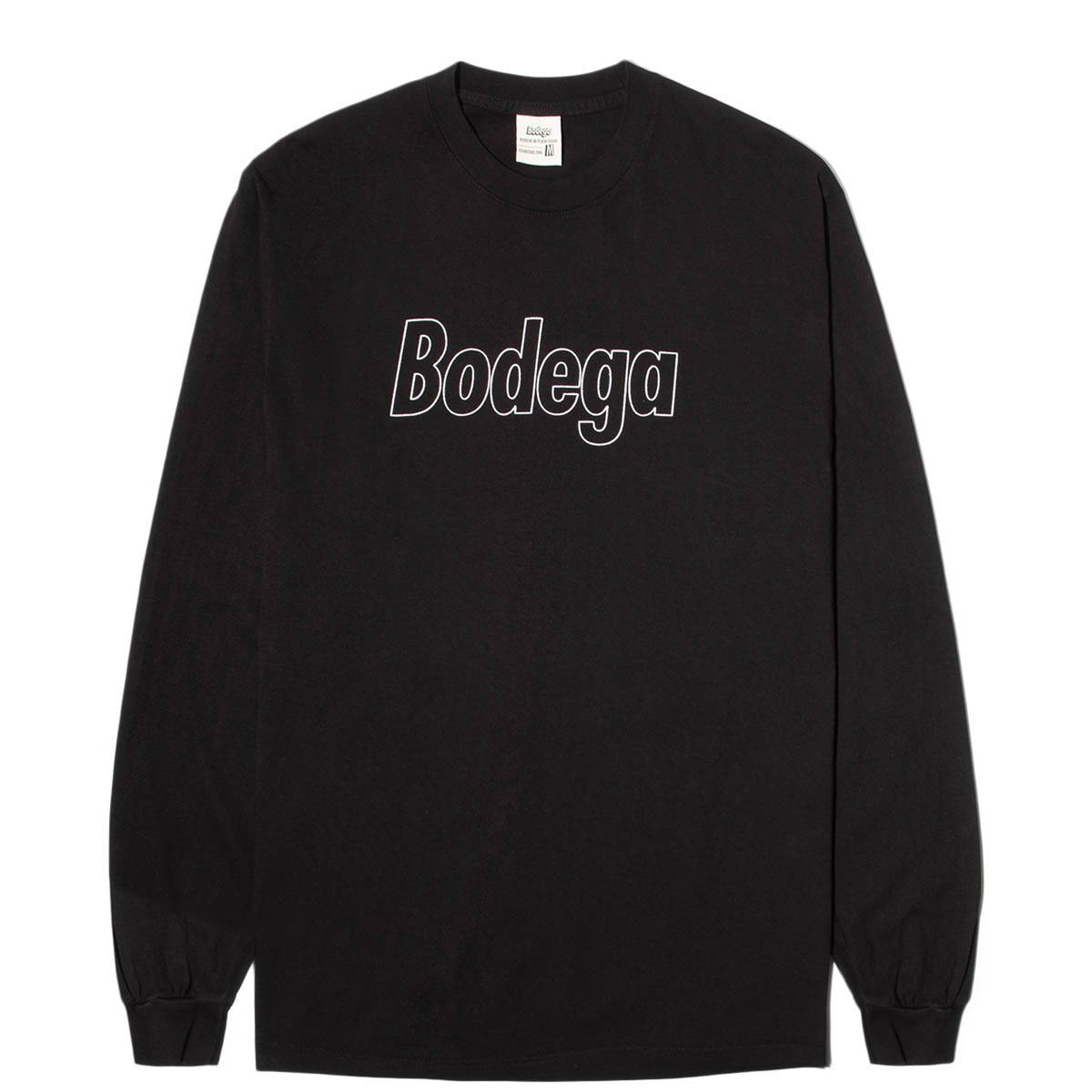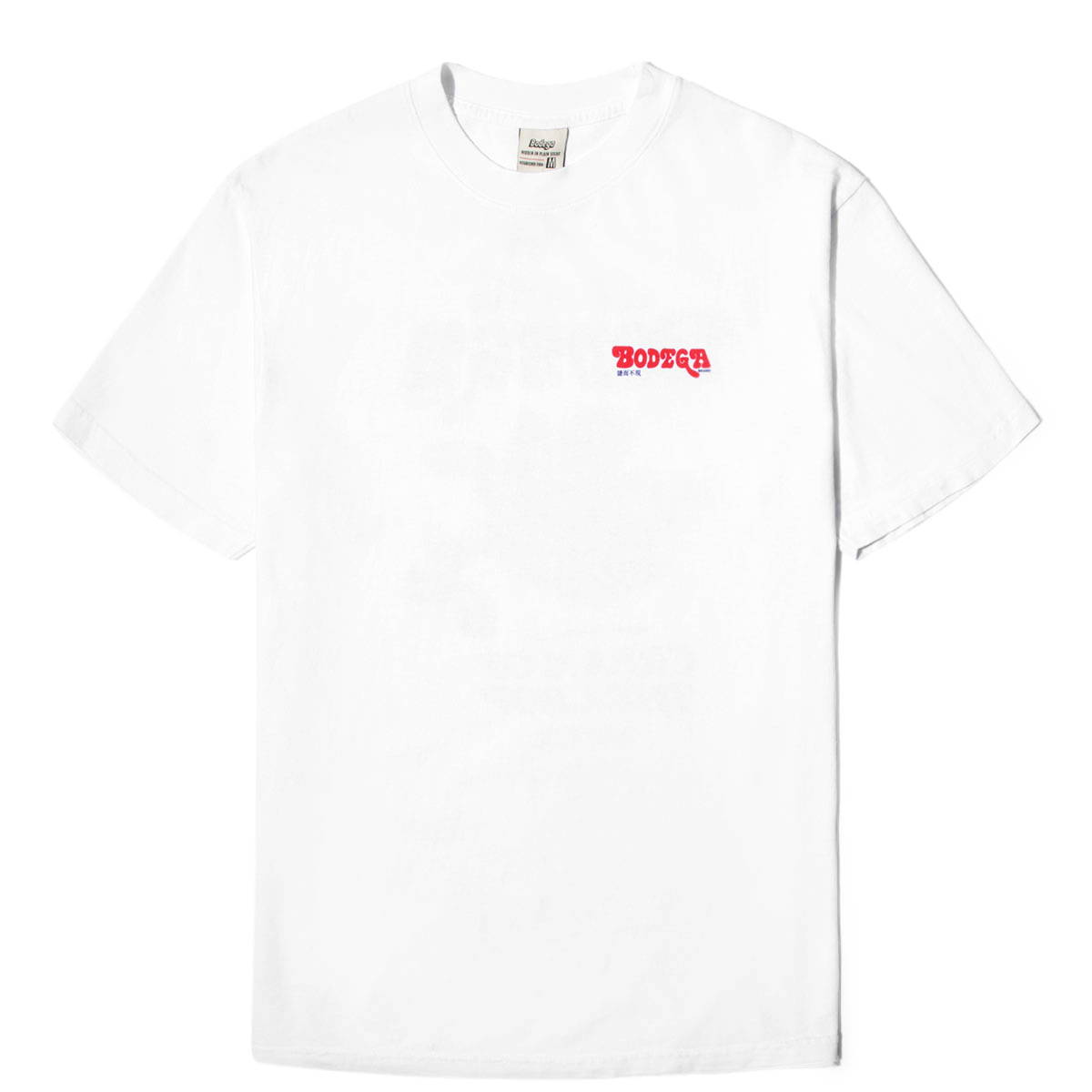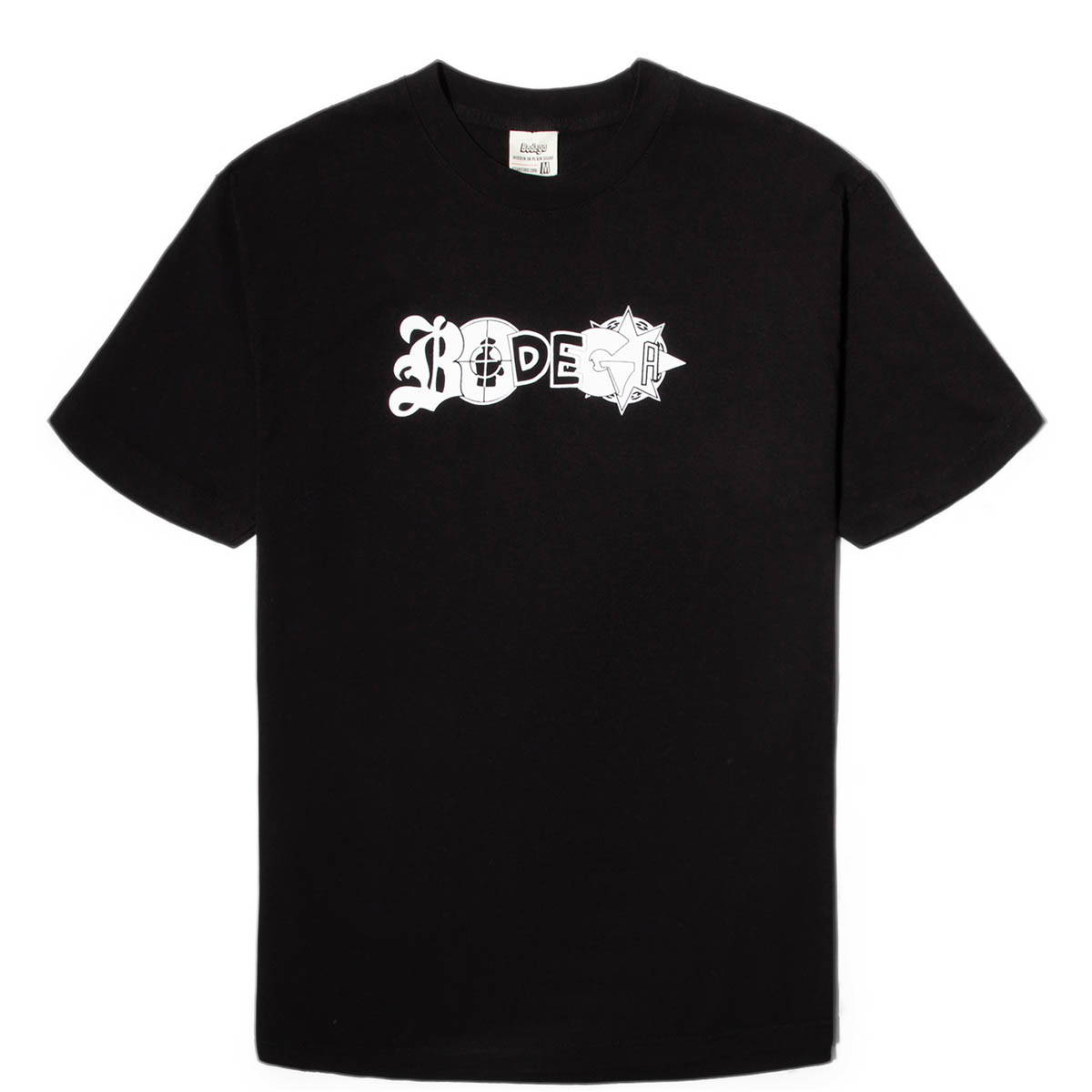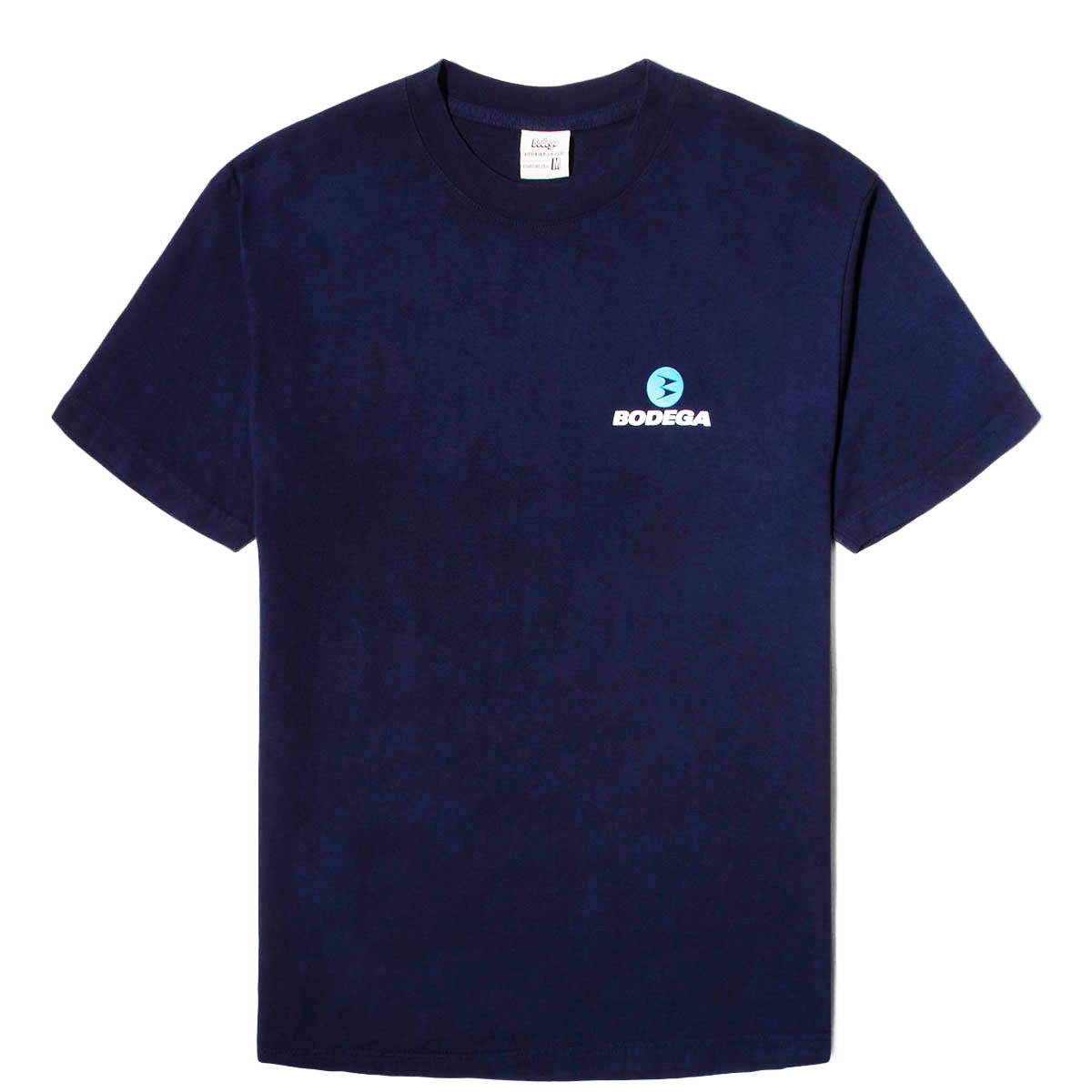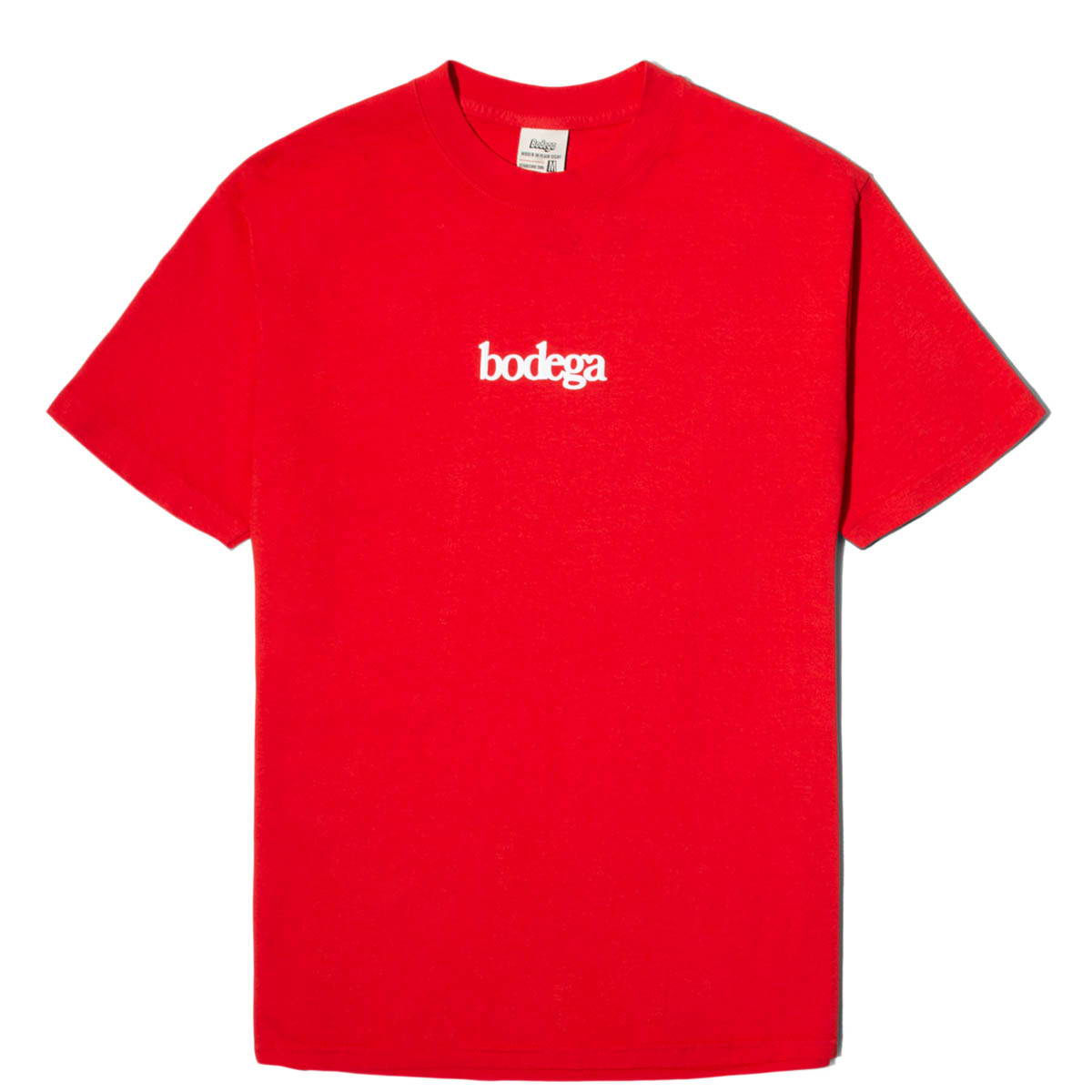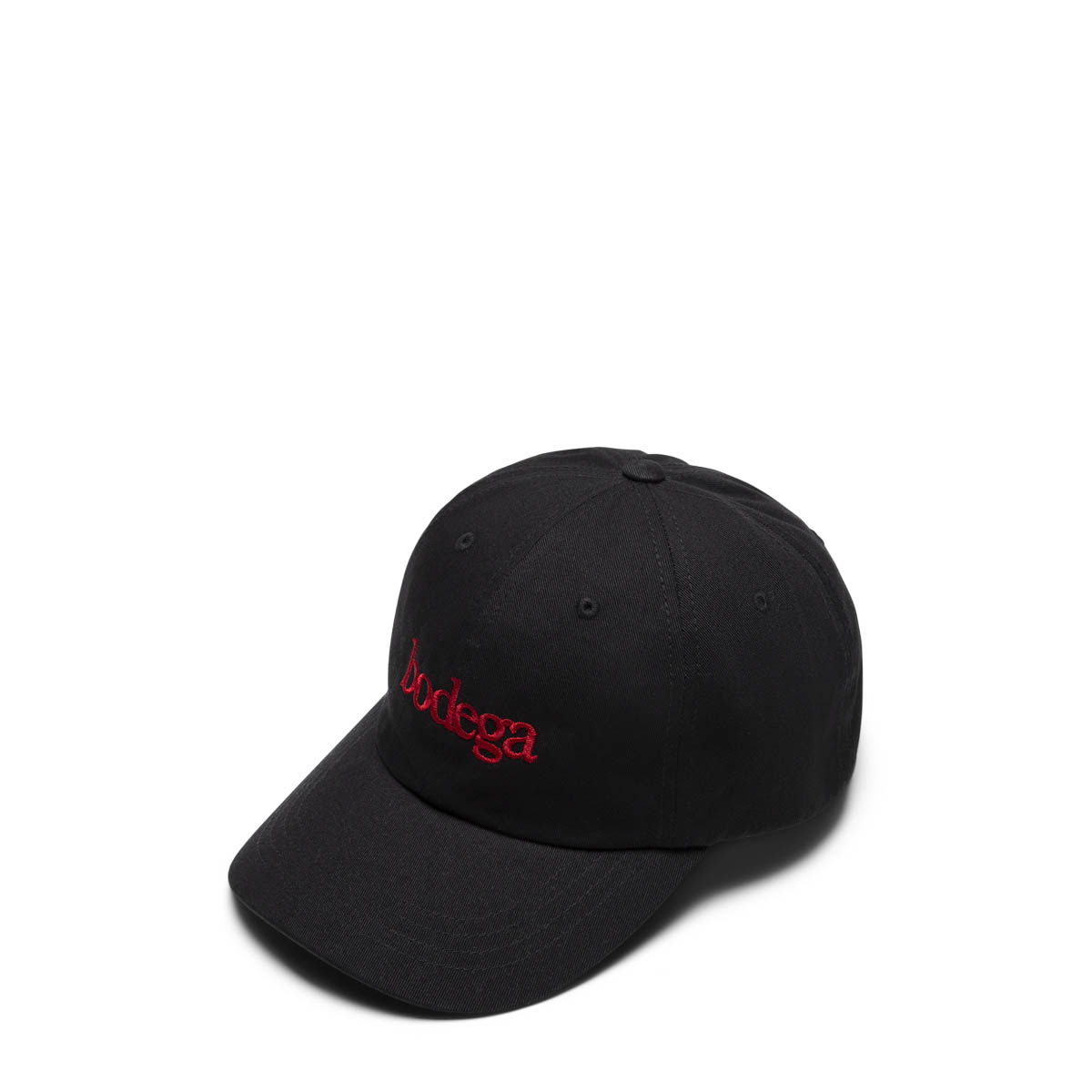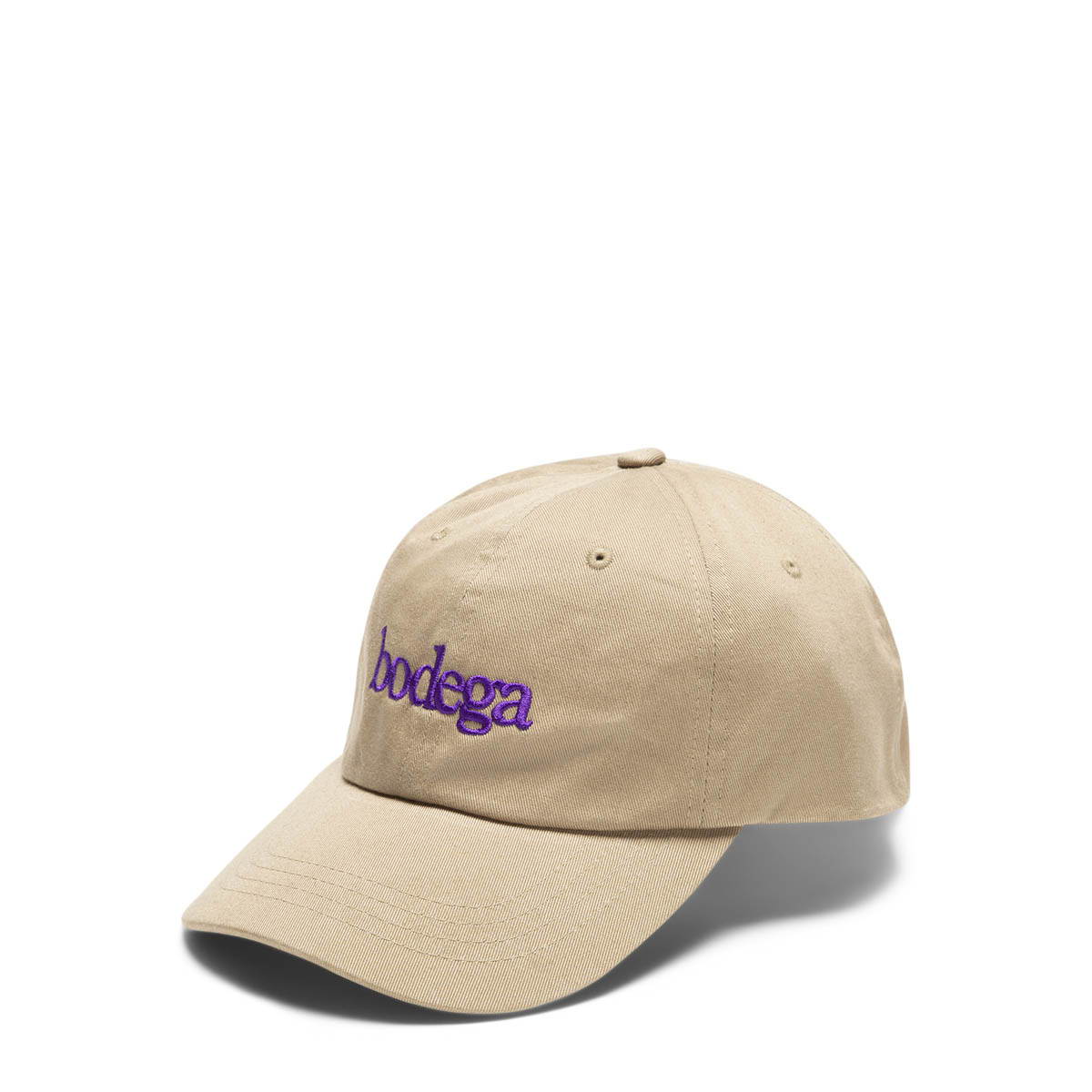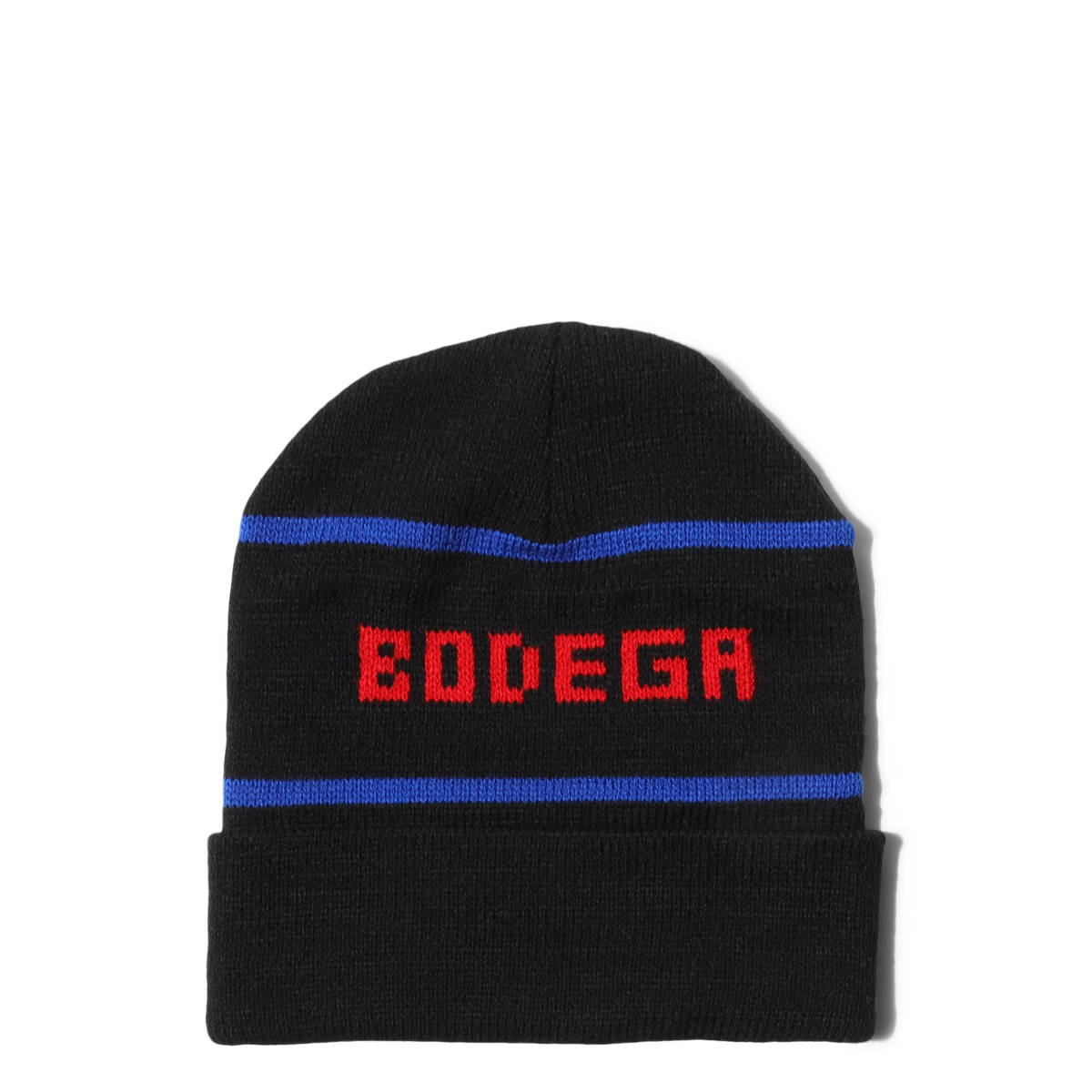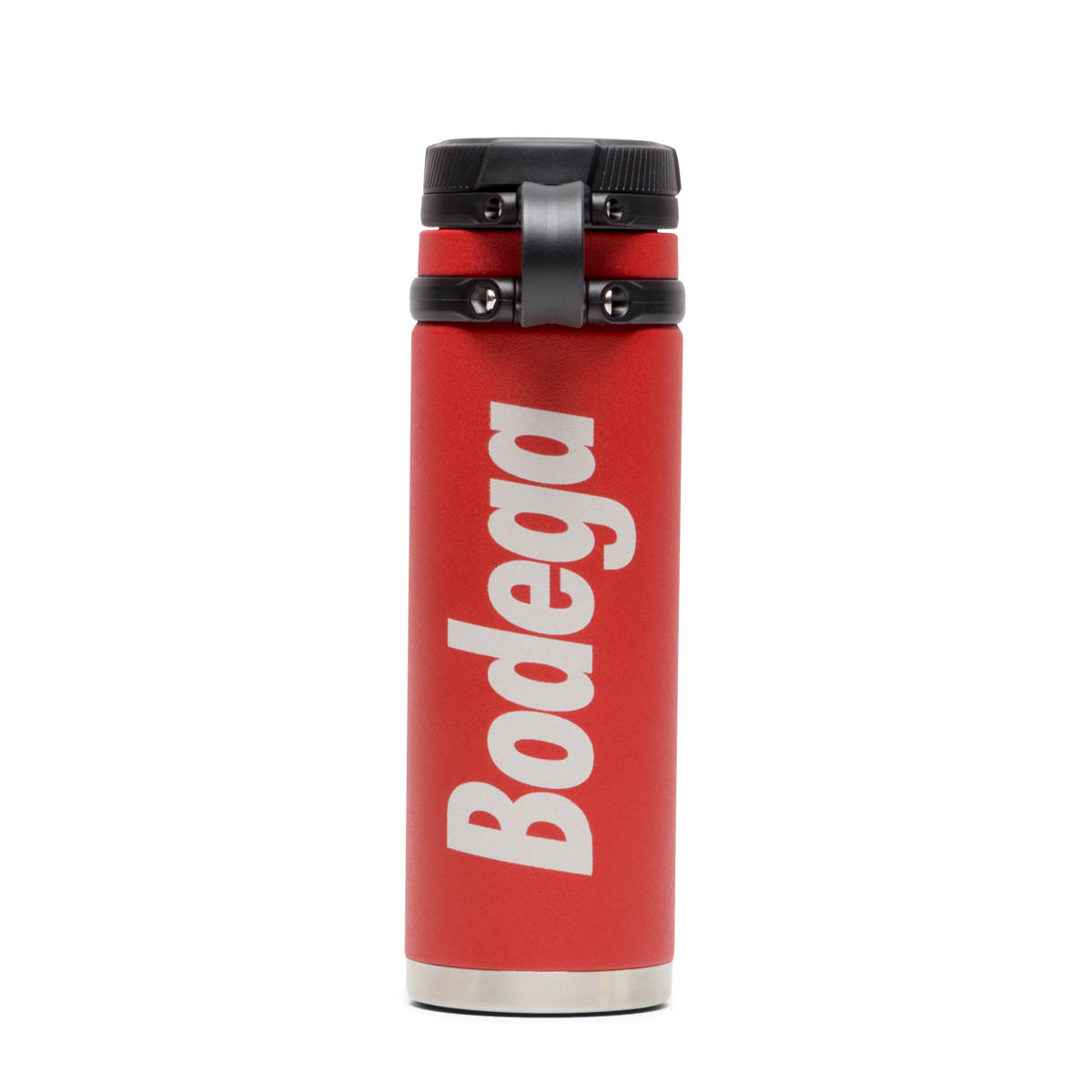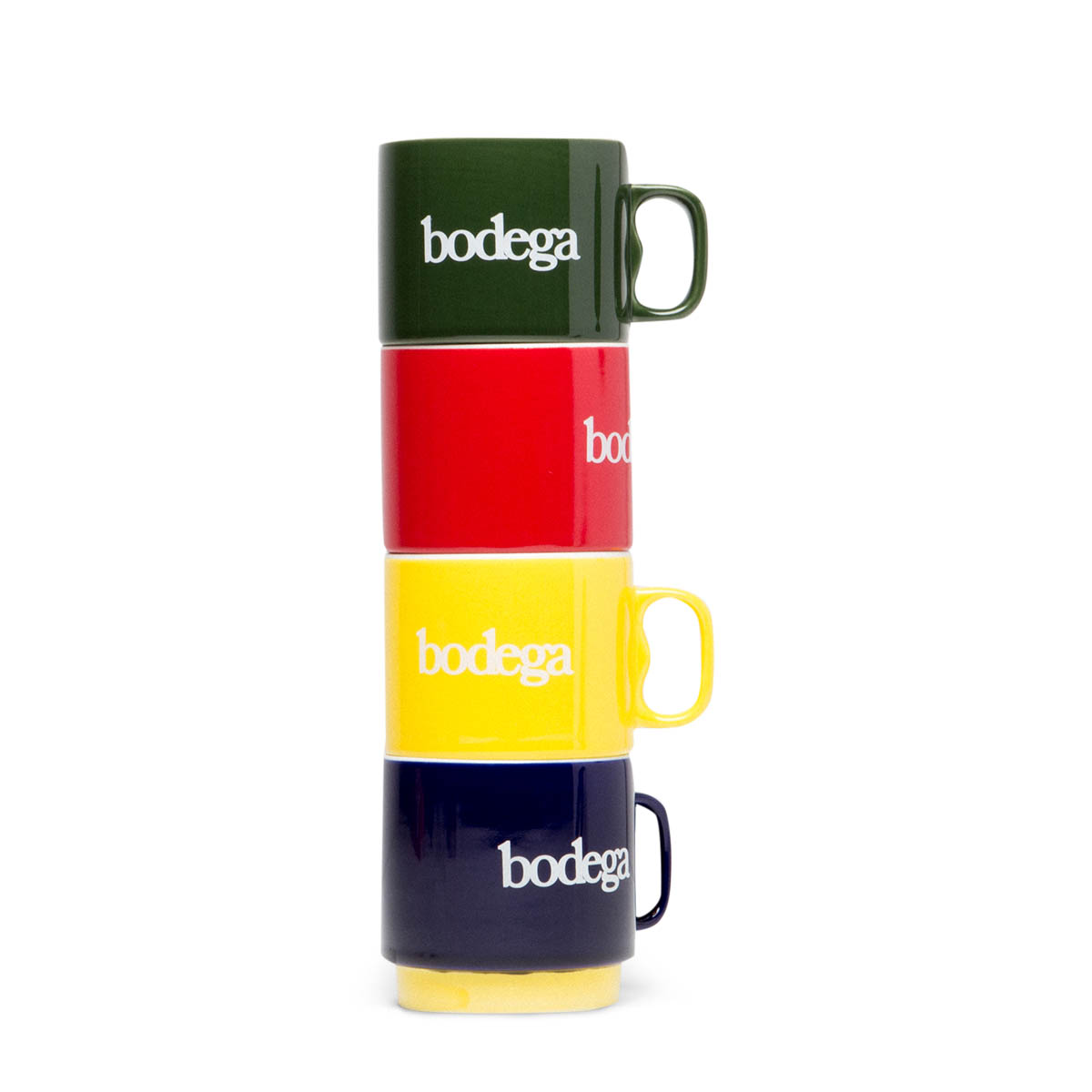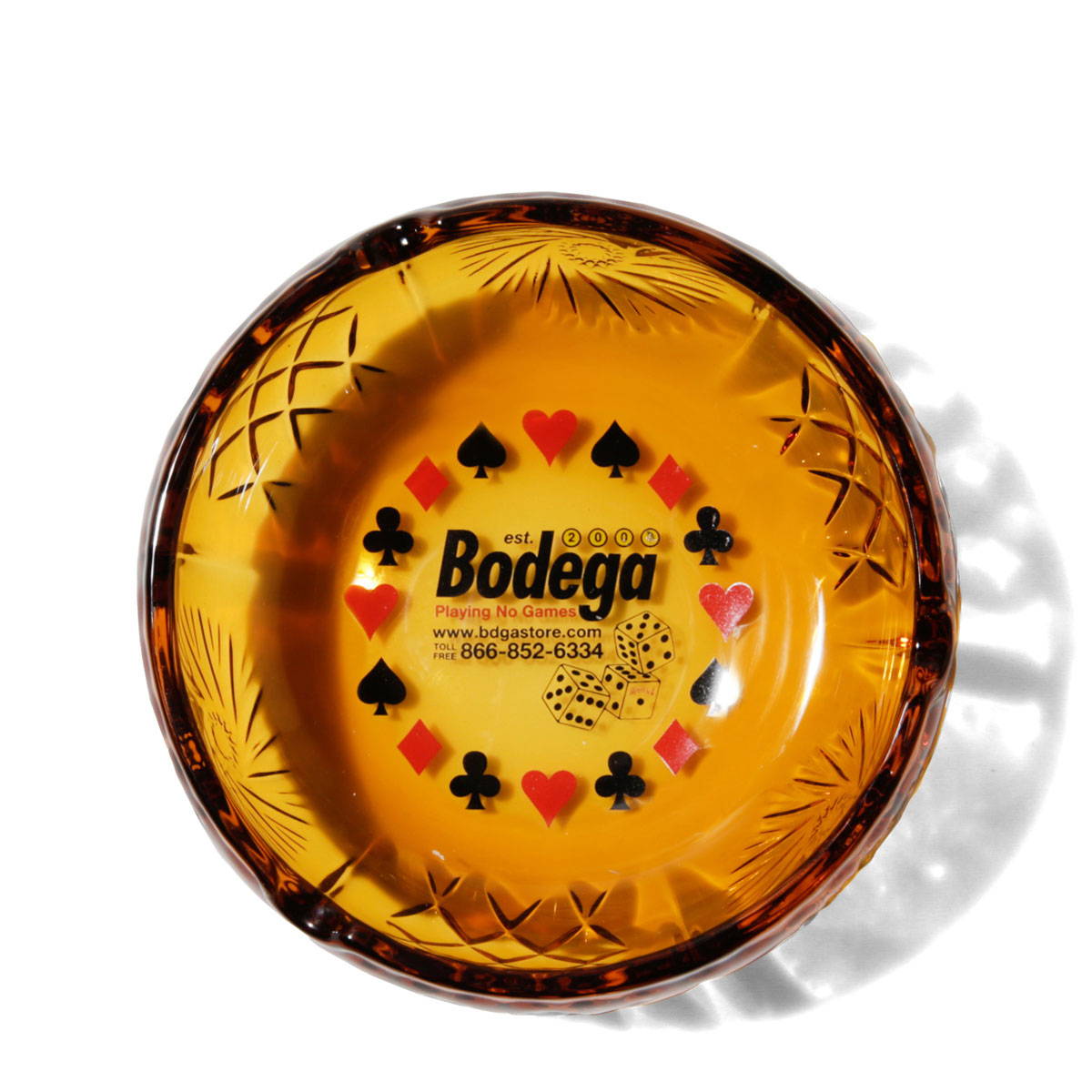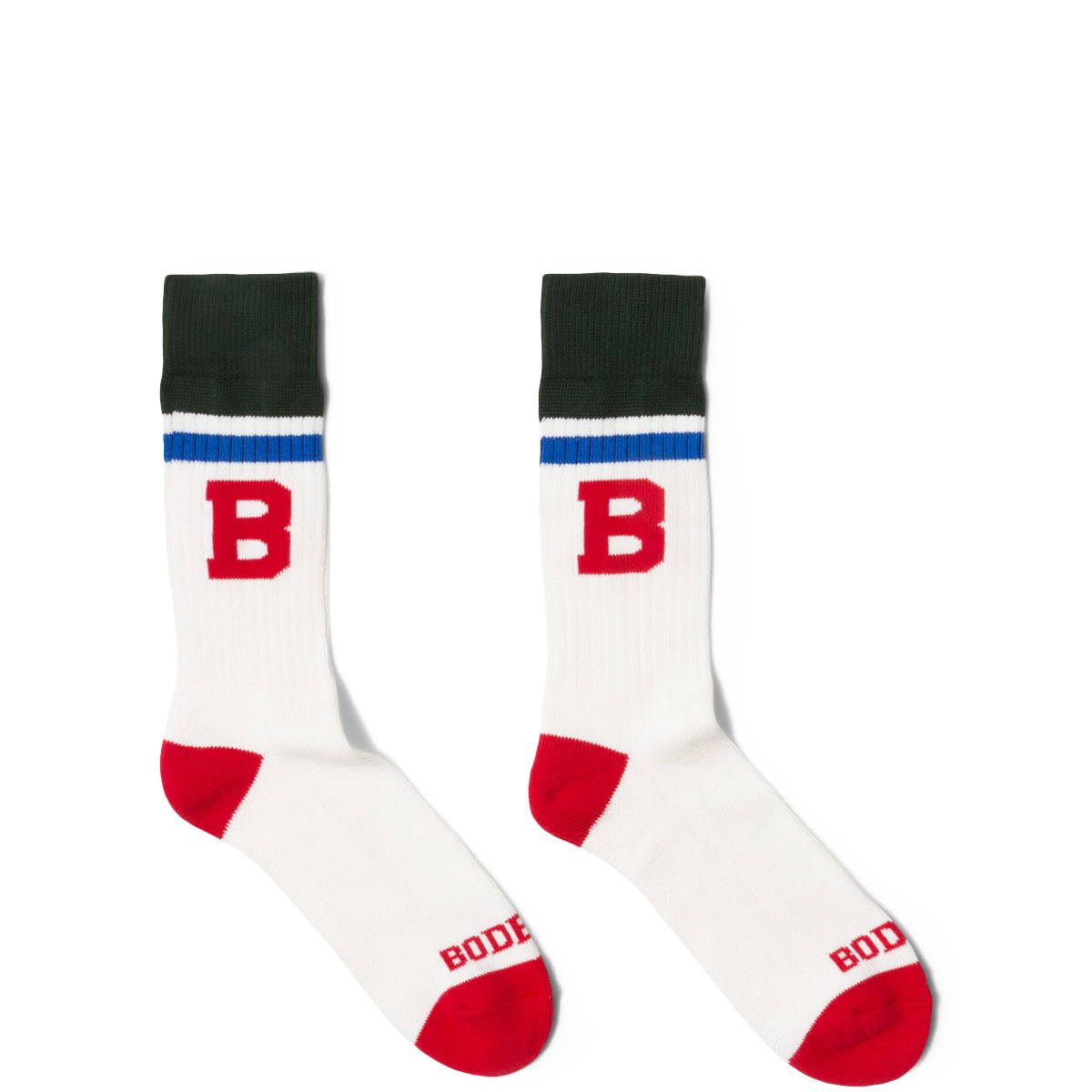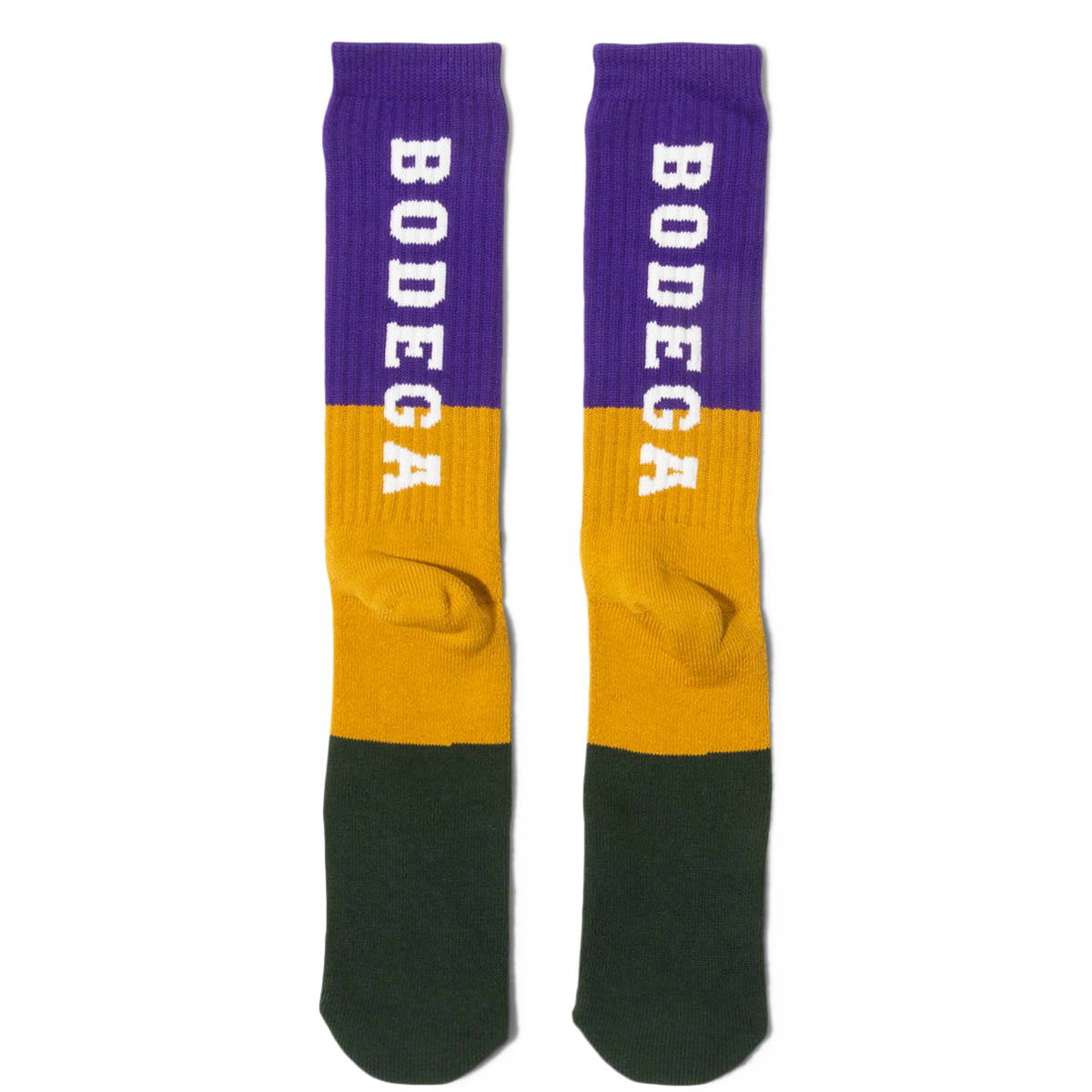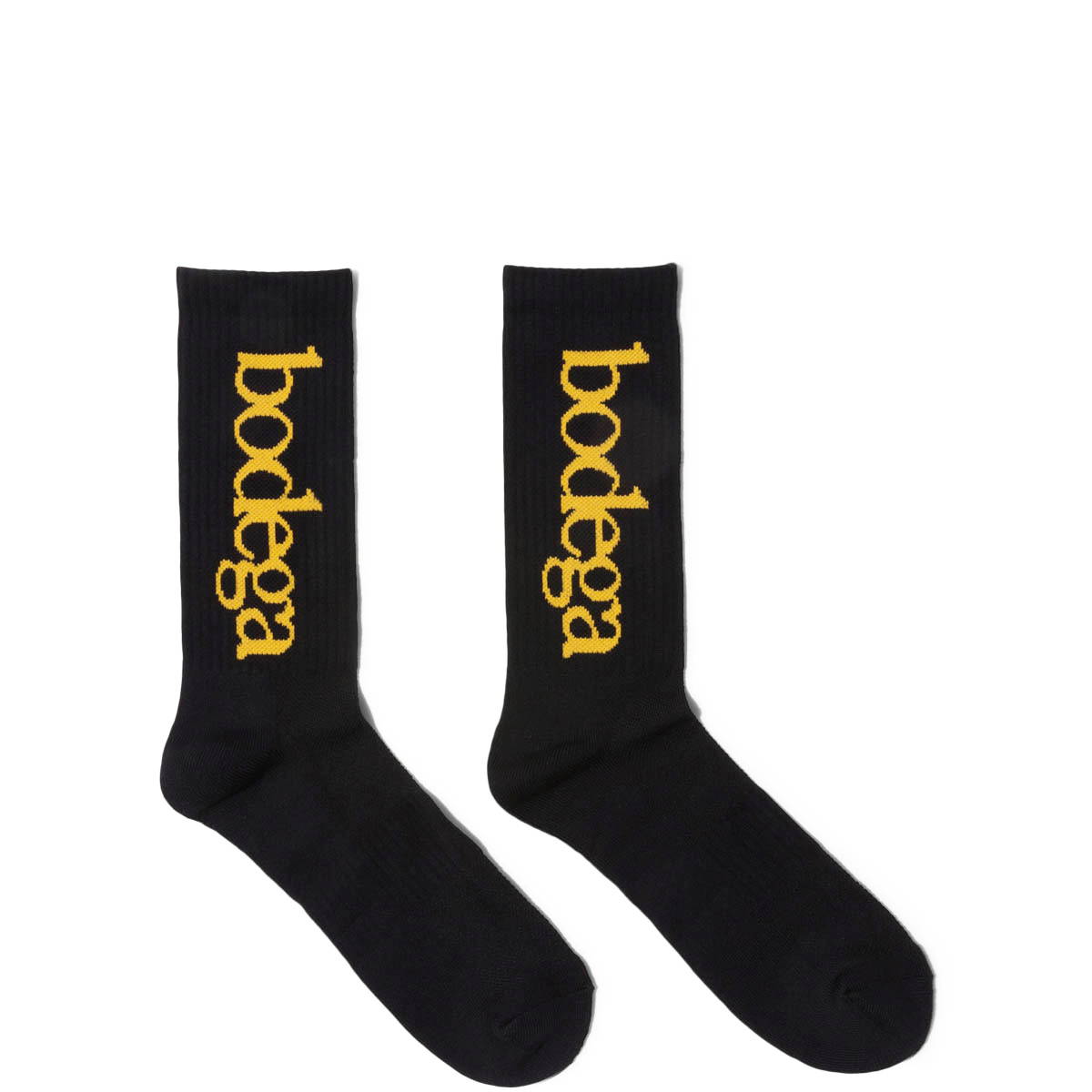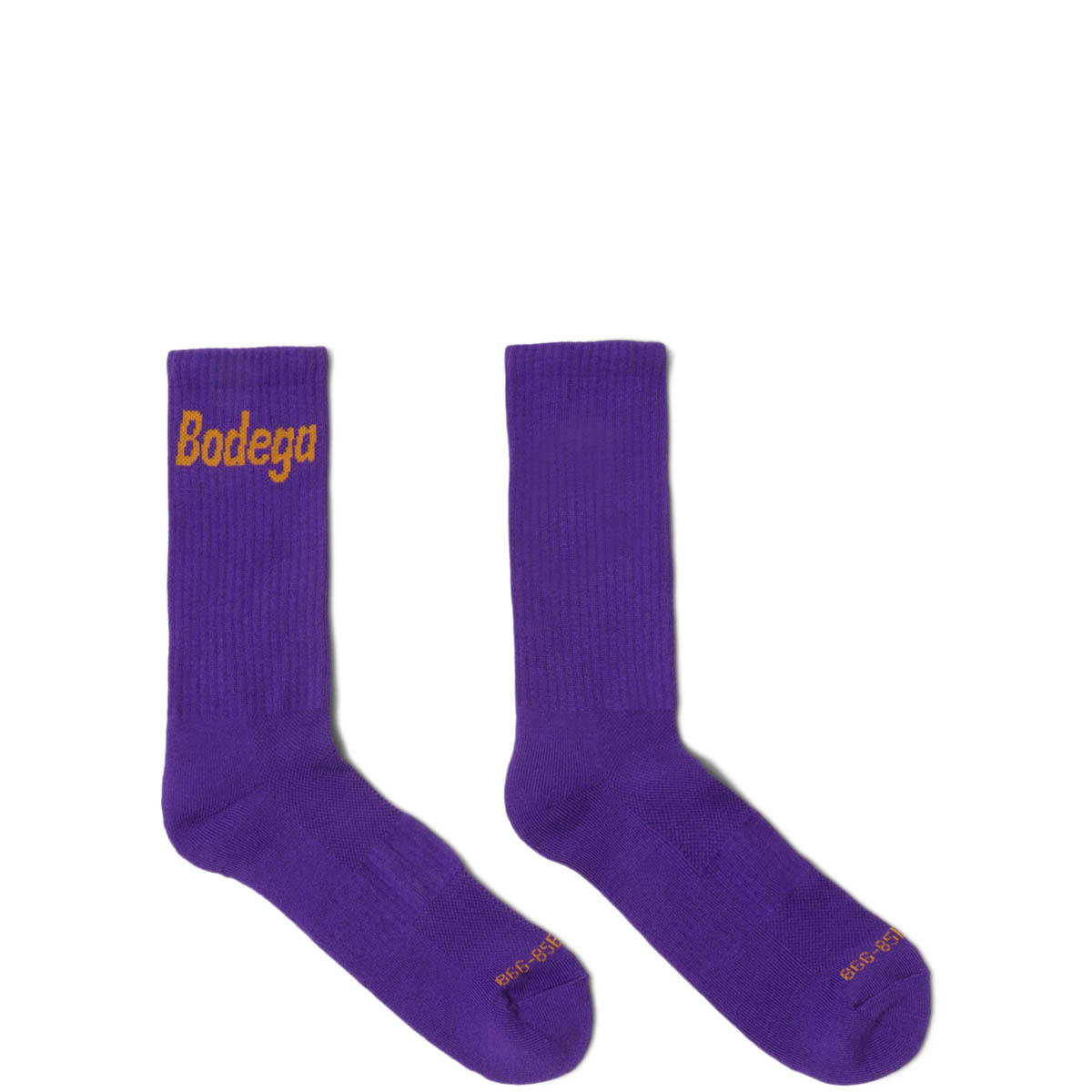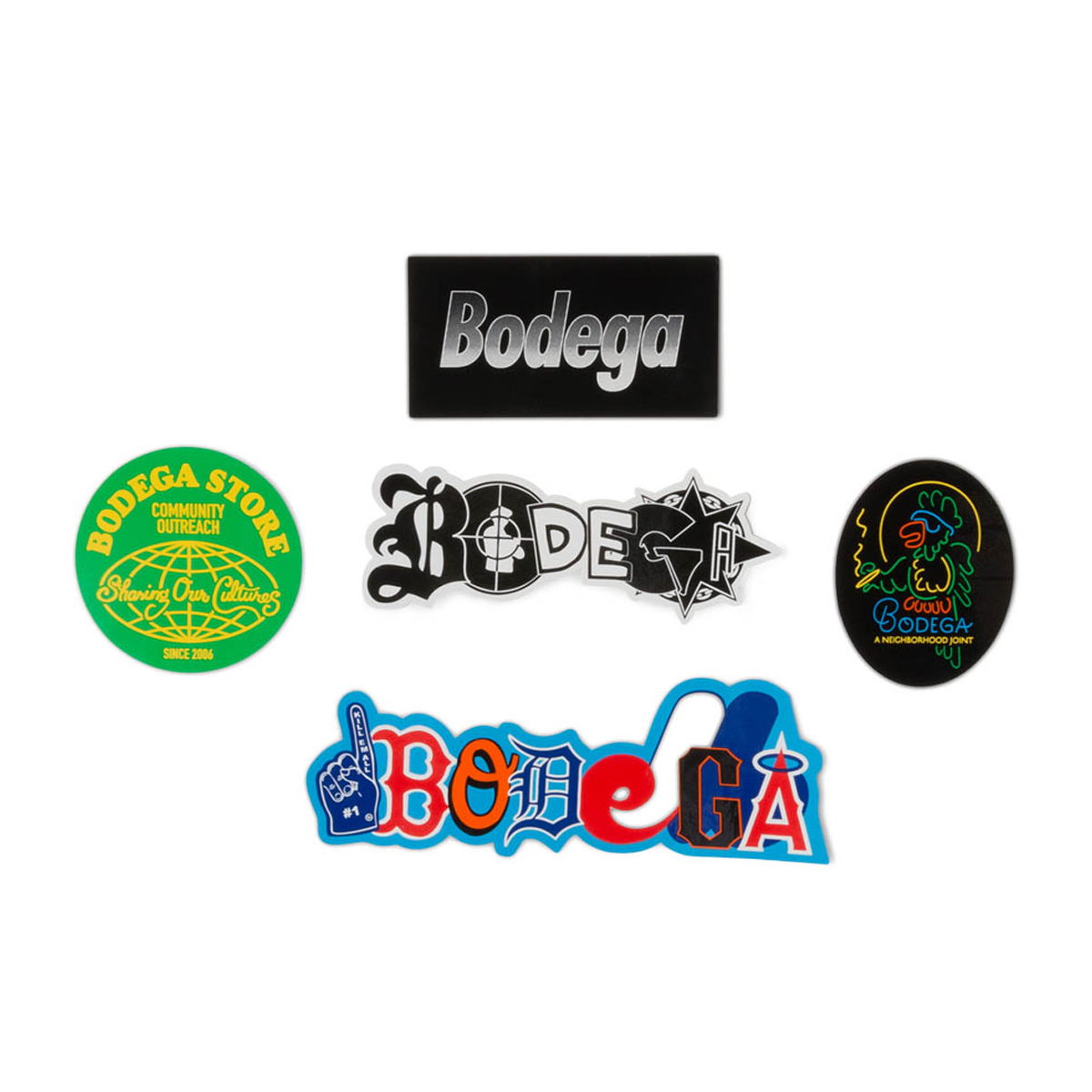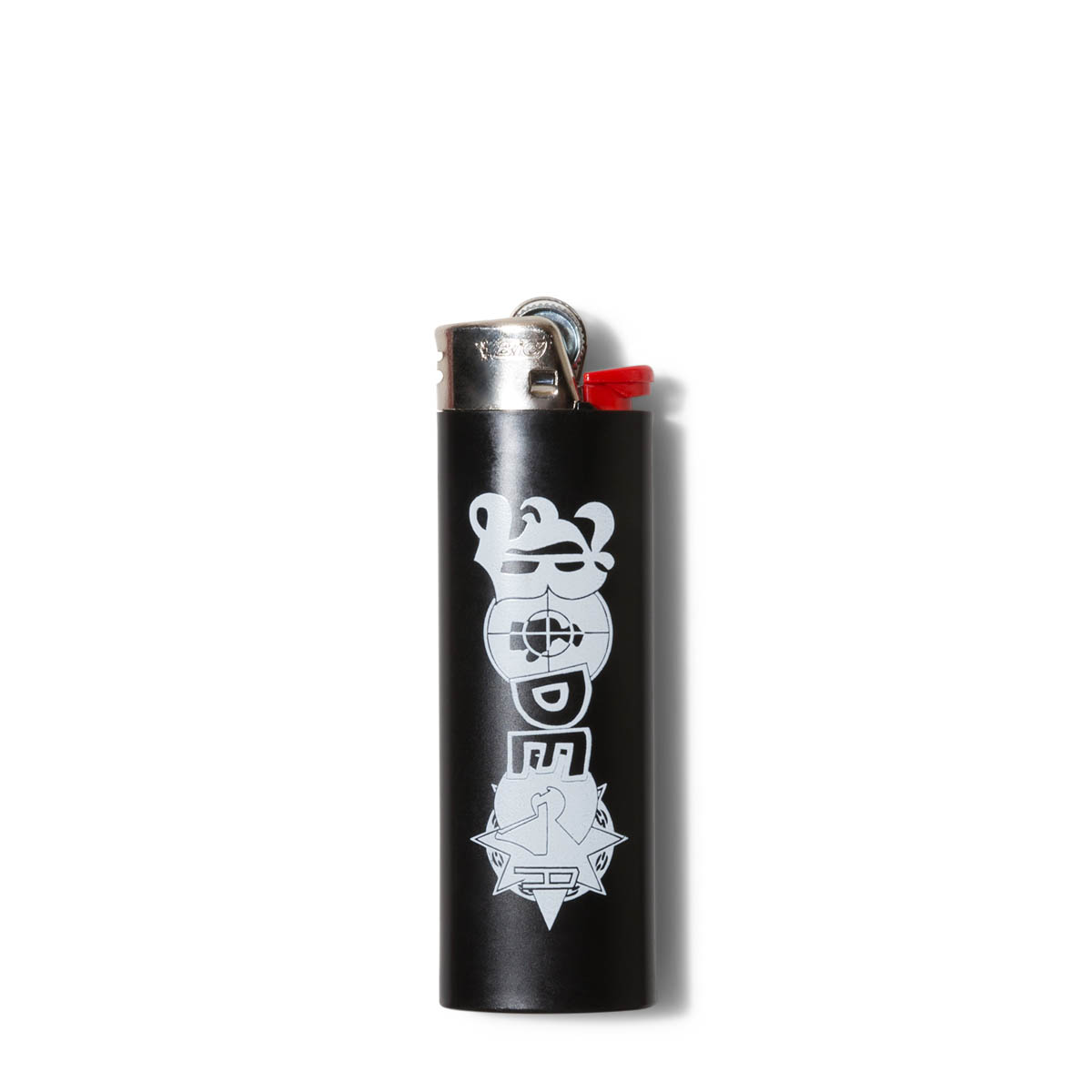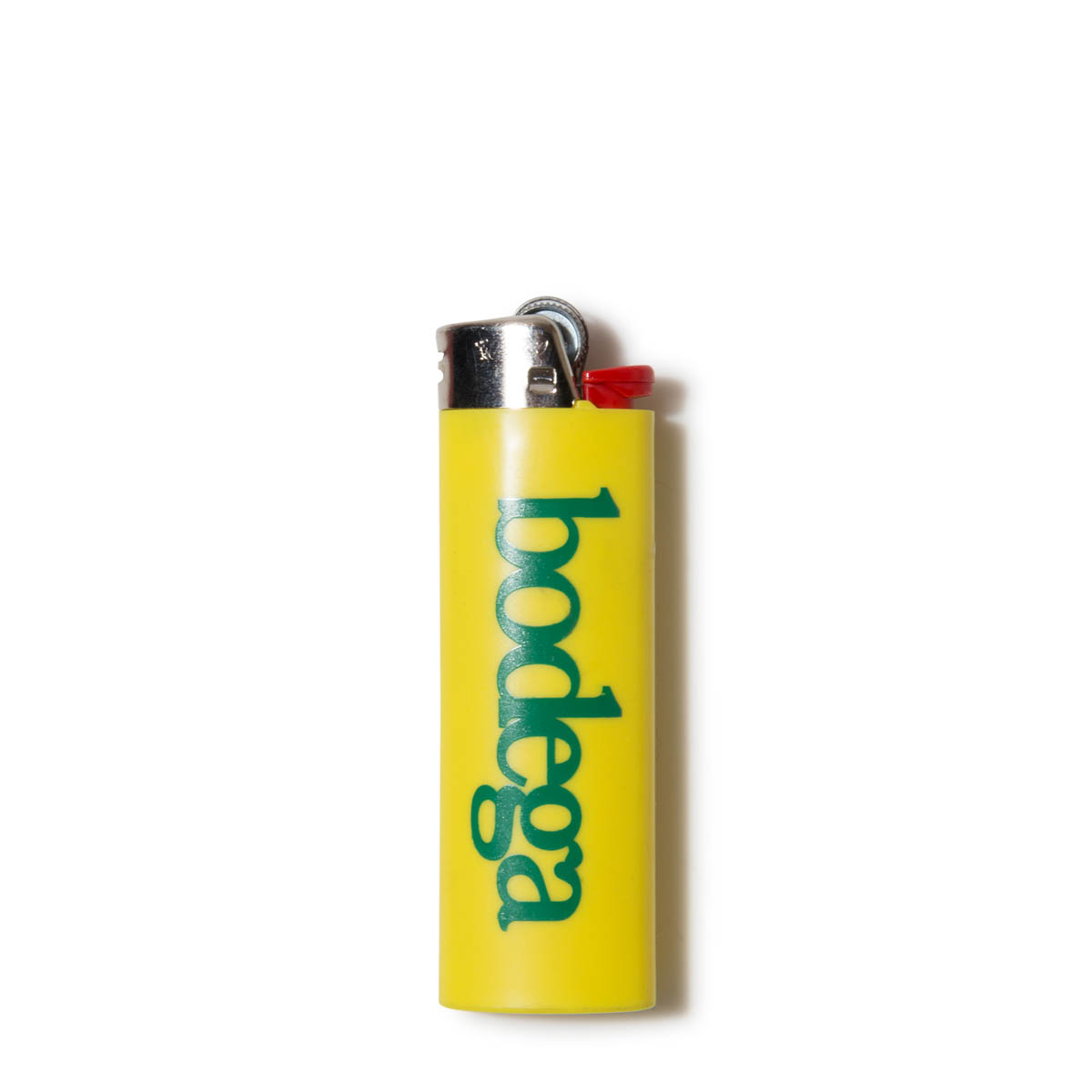 Bodega Autumn/Winter '19 Drop 1
CARGO JACKET SPC BDGA-AW19-601-0001 - $175
CARGO PANT SPC BDGA-AW19-402-0001 - $125
CREST HOOD BLK BDGA-AW19-201-0001 - $110
HOCKEY JERSEY CRM BDGA-AW19-502-0005 -$100
WEBBING HOOD SPC BDGA-AW19-201-0004 - $100
SERIF HOOD CHR BDGA-AW19-201-0006 - $90
LOGO HOOD BLU BDGA-AW19-201-0003 - $90
LONG JOHN TOP CRM BDGA-AW19-202-0002 - $55
DOUBLE SERIF LS TEE BLK BDGA-AW19-102-0002 - $50
OUTLINE LS TEE BLK BDGA-AW19-102-0001 - $50
CREST TEE HGR BDGA-AW19-101-0001 - $40
CREAM OF THE CROP TEE WHT BDGA-AW19-101-0003 - $40
RAP TEE BLK BDGA-AW19-101-0002 - $40
DROP SHADOW HAT GRN O/S BDGA-AW19-302-0001 - $40
BEEP BEEP HAT BLK O/S BDGA-AW19-302-0002 - $40
BEEP BEEP HAT TAN O/S BDGA-AW19-302-0004 - $40
KNIT BEANIE BLK O/S BD319-302-0001 - $40
BIG CHAT TEE NVY BDGA-AW19-101-0005 - $40
SERIF SS TEE RED BDGA-AW19-101-0006 - $40
COLEMAN THERMOS RED O/S BDGA-AW19-301-0005 - $40
STACKABLE CUPS MLT O/S BDGA-AW19-301-0001 - $40
GRANDMA'S ASHTRAY BRN O/S BDGA-AW19-301-0008 - $20
B SOCK MLT O/S BDGA-AW19-303-0001 - $18
TRI-COLOR SOCK TRI O/S BDGA-AW19-303-0002 - $18
SERIF SOCK BLK O/S BDGA-AW19-303-0003 - $18
LOGO SOCK PRP O/S BDGA-AW19-303-0004 - $18
BIC CLIC PEN PACK BLU O/S BDGA-AW19-301-0007 - $15 *not pictured*
BDGA STICKER PACK MULTI O/S BD319-301-STICK - $10
DIXON NO. 2 PENCIL PACK GRN O/S BDGA-AW19-301-0006 - $7 *not pictured*
RAP LIGHTER BLK O/S BD319-301-0002 - $5
LOGO LIGHTER ORG O/S BD319-301-0003 - $5 *not pictured*
SERIF LIGHTER YLW O/S BD319-301-0004 - $5
Share this