Any first come, first served product will release on the new arrivals page and the brand's collection page when available.

This product is considered a Quickstrike (QS). All QS, limited edition, and brand collaboration products are final sale.

Release Info: Friday, October 29, 2021
Available online at 12pm EST (noon) and in-store at both our Boston and Los Angeles locations on a first come, first served basis.

Shortly after the last sun sets on summer, we are quickly inundated by a seasonal shift that brings with it some drastic changes. Leaves turn and then fall. Clocks change. Temperatures dip. Darkness comes earlier. Mood change. But in the end, these changes are a constant throughout our lives, returning each year, without fail. And perhaps that's something we can take comfort in. After all, fall is as much about tradition as it is about transition. It's as much about looking back as it is looking ahead. It's a reset on the cycle of change. And it is in this spirit that Bodega brings you A/W 21: Delivery #1.
With a sense of comfort and tradition, there is a warm feeling to the collection that is as physical as it is mental. Sentimental looks back at season-specific fabrics, all of your old favorites silhouettes are revived with that signature, crafty Bodega touch.  
A plaid flannel shirt, what could be more simple as this true staple in autumn wear? And yet, while this timeless design has remained remarkably unchanged over generations, Bodega's version is enhanced with a separate, secondary pattern on the back, and modernized with the inclusion of two unique, and non-traditional pockets.
Our Cargo Pants 2.0 make a welcomed return. This time in a Muddy Grey, the heavy-duty canvas and ripstop cotton constructed pants are accented with antique brass hardware, and stealthy embroidery. Afterall, autumn is primetime for pockets.
When it comes to weddings, 15-year anniversaries call for Crystal. In the streetwear realm, however, it calls for a commemorative hoodie. Ours is made with reverse weave, Champion-brand sweatshirts, and comes with graphics that include both a brief history of Bodega branding and lifelike replica of our shop around the way.
Our graphic tees continue to merge retro and modern designs, just as you've come to expect from us over our 15-year career. This season's highlight includes two "Souvenir Map Tees," perfect to help you navigate those city streets should you ever need help finding either of our locations.
Rounding out Delivery #1 is a three-piece collaboration with DSPTCH. The brand that began with a single model camera sling, sold and designed out of a San Fran apartment, has since turned into a full-fledged, carry-all company committed to quality construction and lifetime durability. Made in the USA with MIL-SPEC standards, our collaboration involves their signature Braided Key Chain, Unit Sling Pouch and Camera Sling Strap, all perfect for a season of outdoor adventures.
CARGO PANTS 2.0 GREY BDGA-AW21-402-0001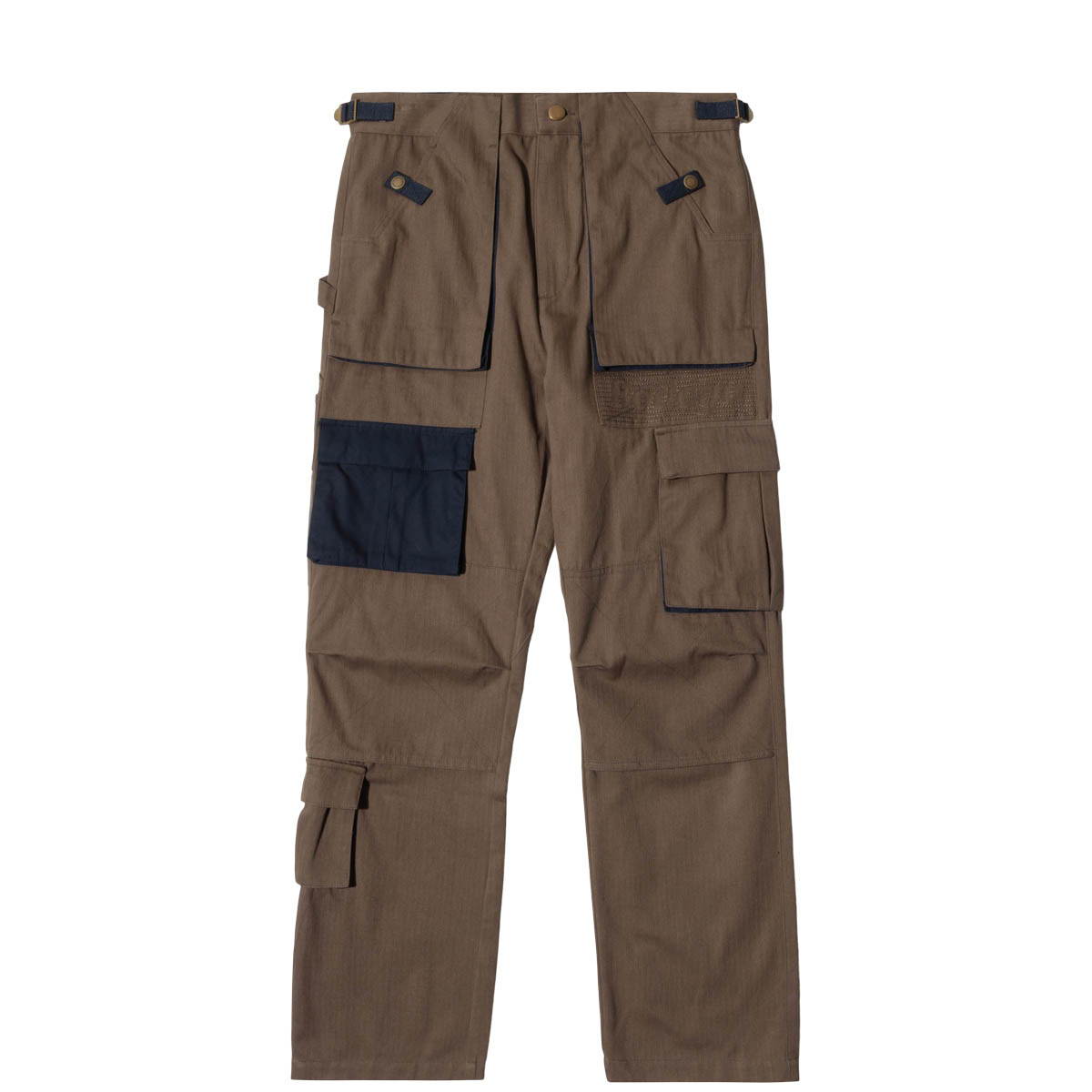 FLANNEL GREEN/BLUE BDGA-AW21-501-0001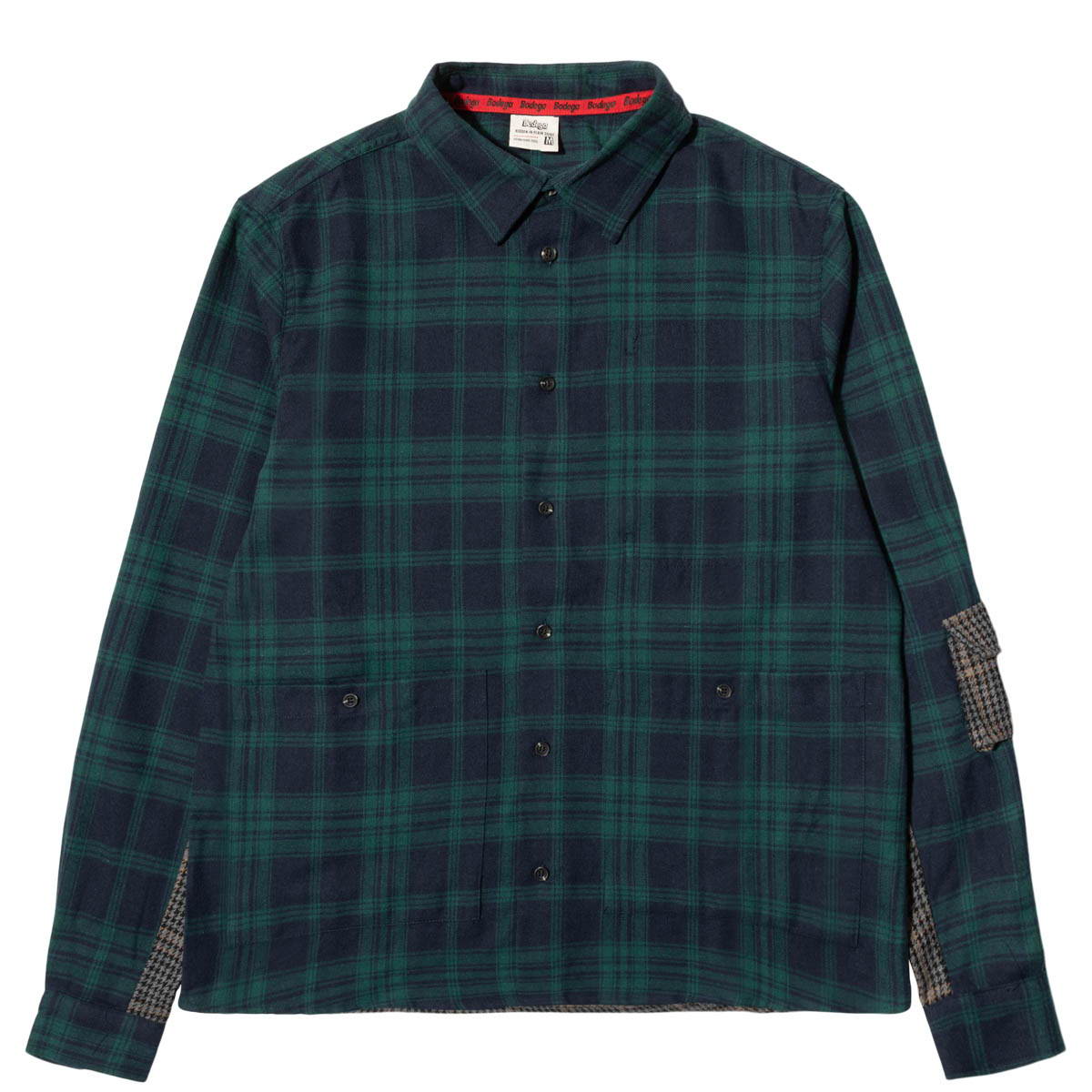 15-YEAR HOOD HEATHER GREY BDGA-AW21-201-0001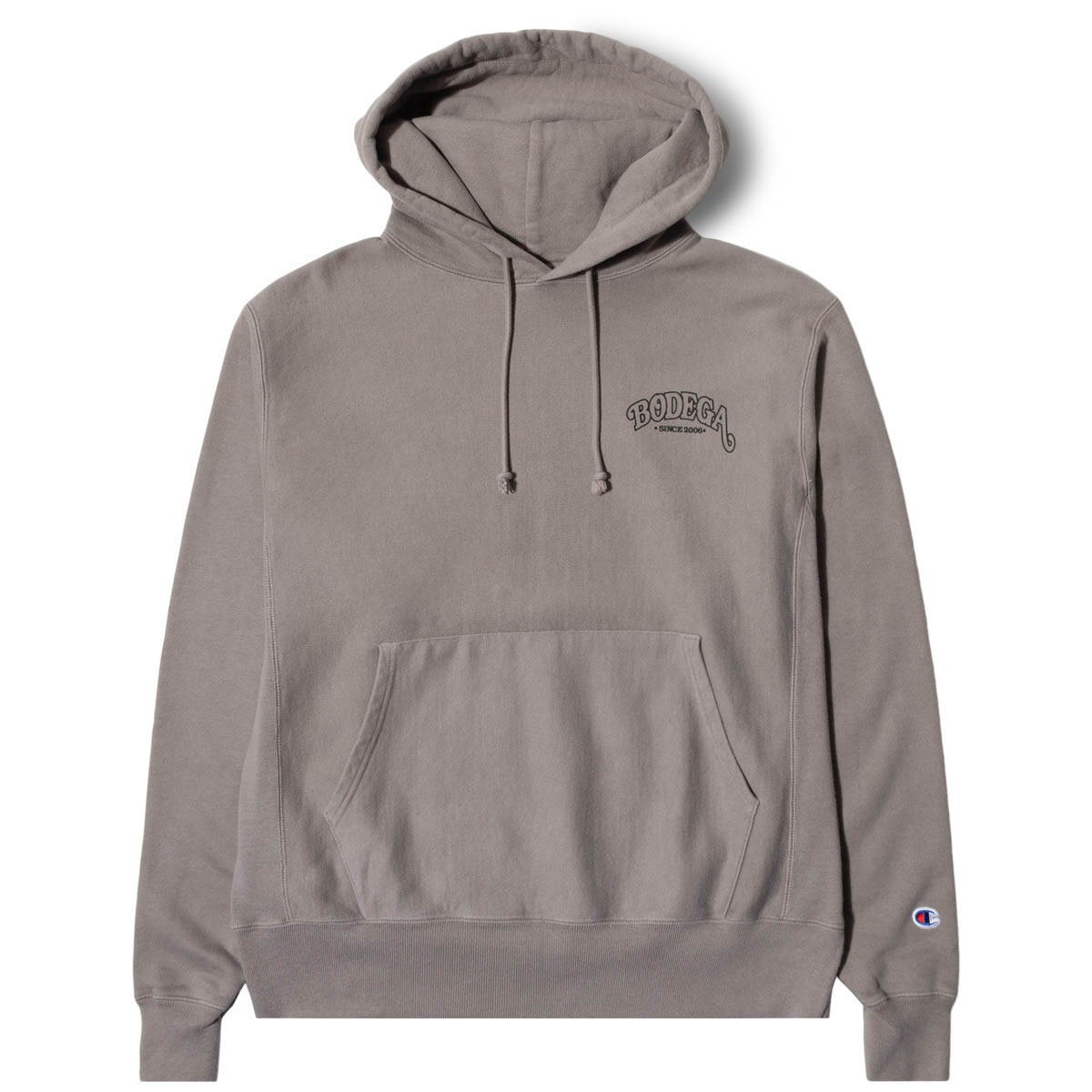 NO GAMES TEE DRIED TOBACCO BDGA-AW21-101-0003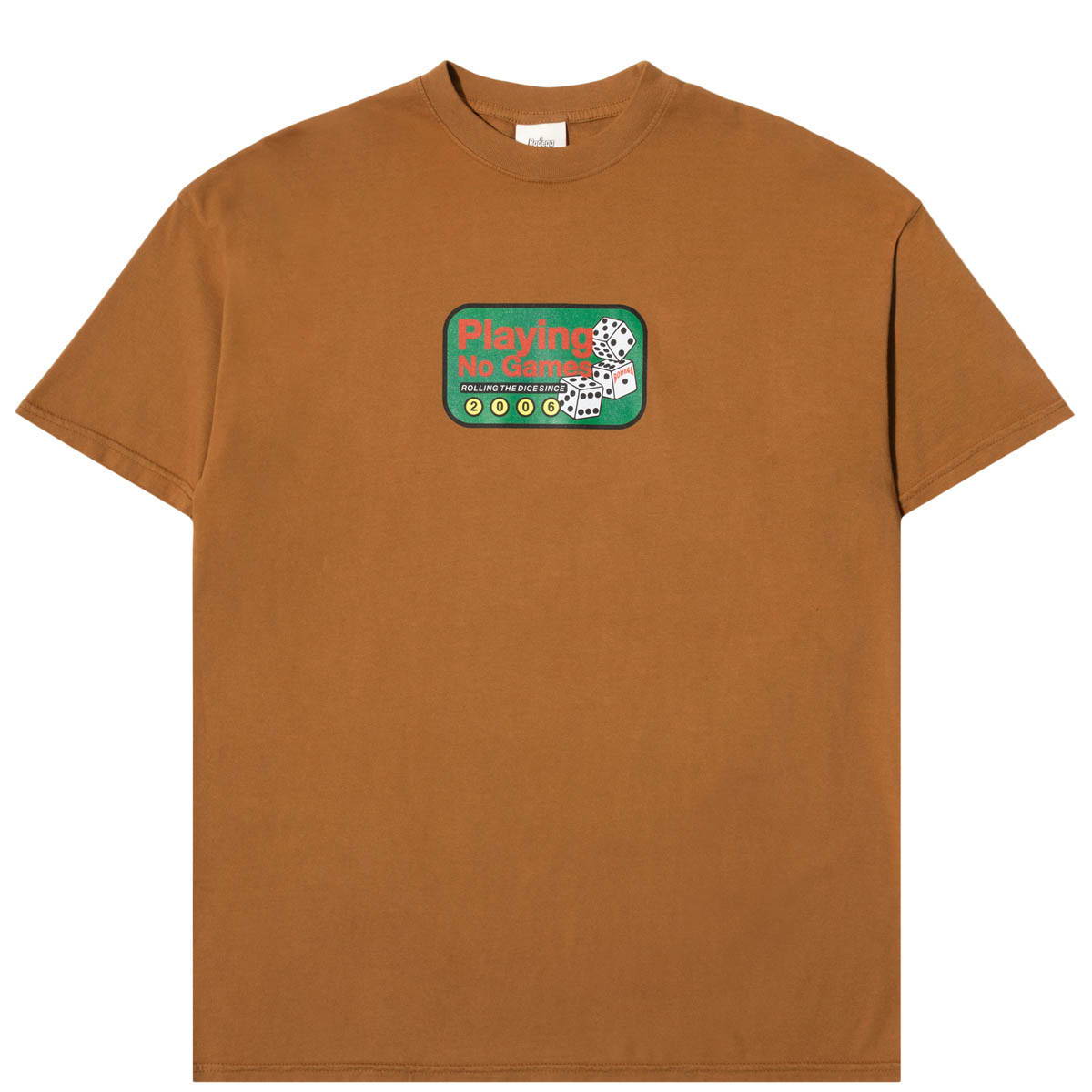 SERIF STACK TEE BLACK BDGA-AW21-101-0004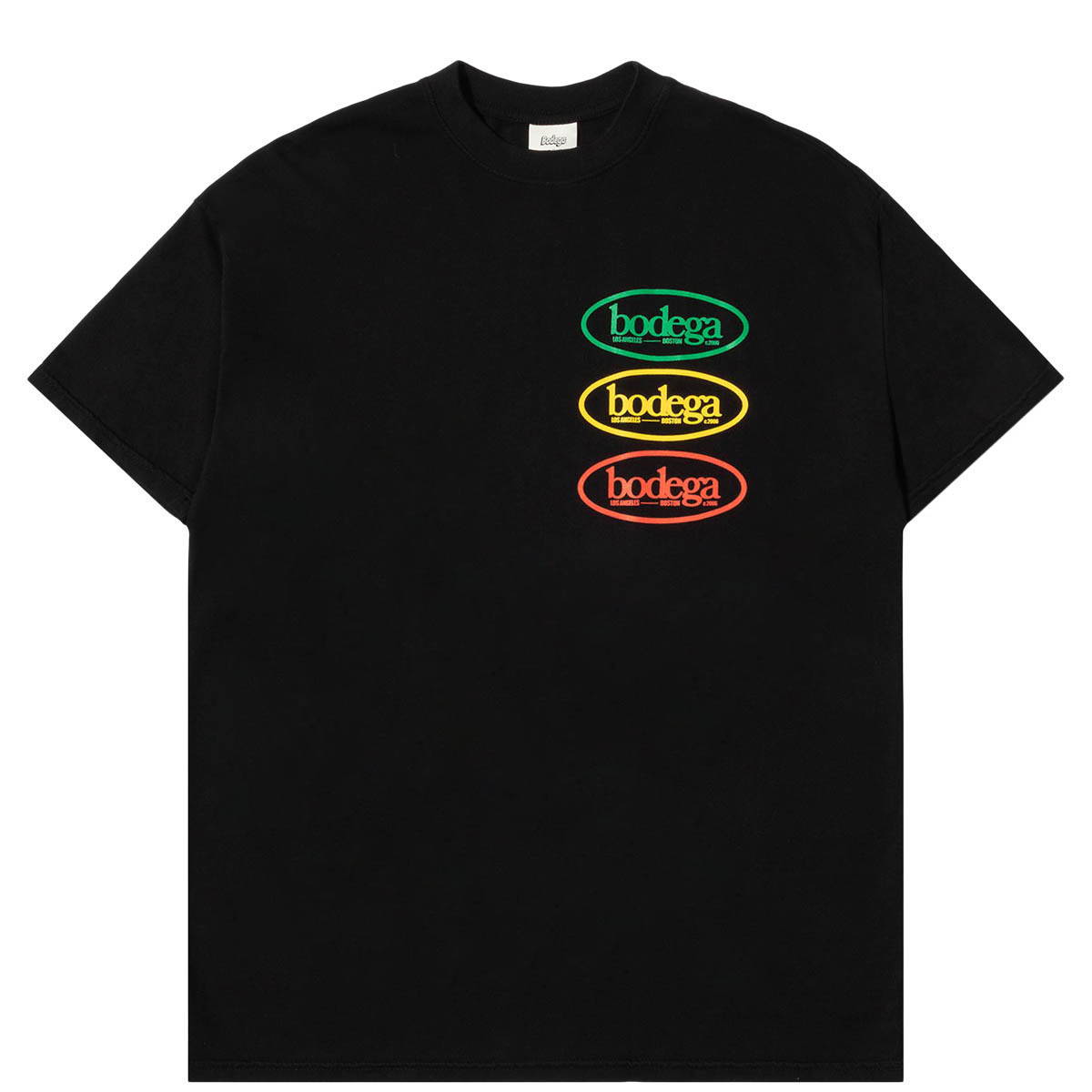 OVAL LOGO TEE WHITE BDGA-AW21-101-0005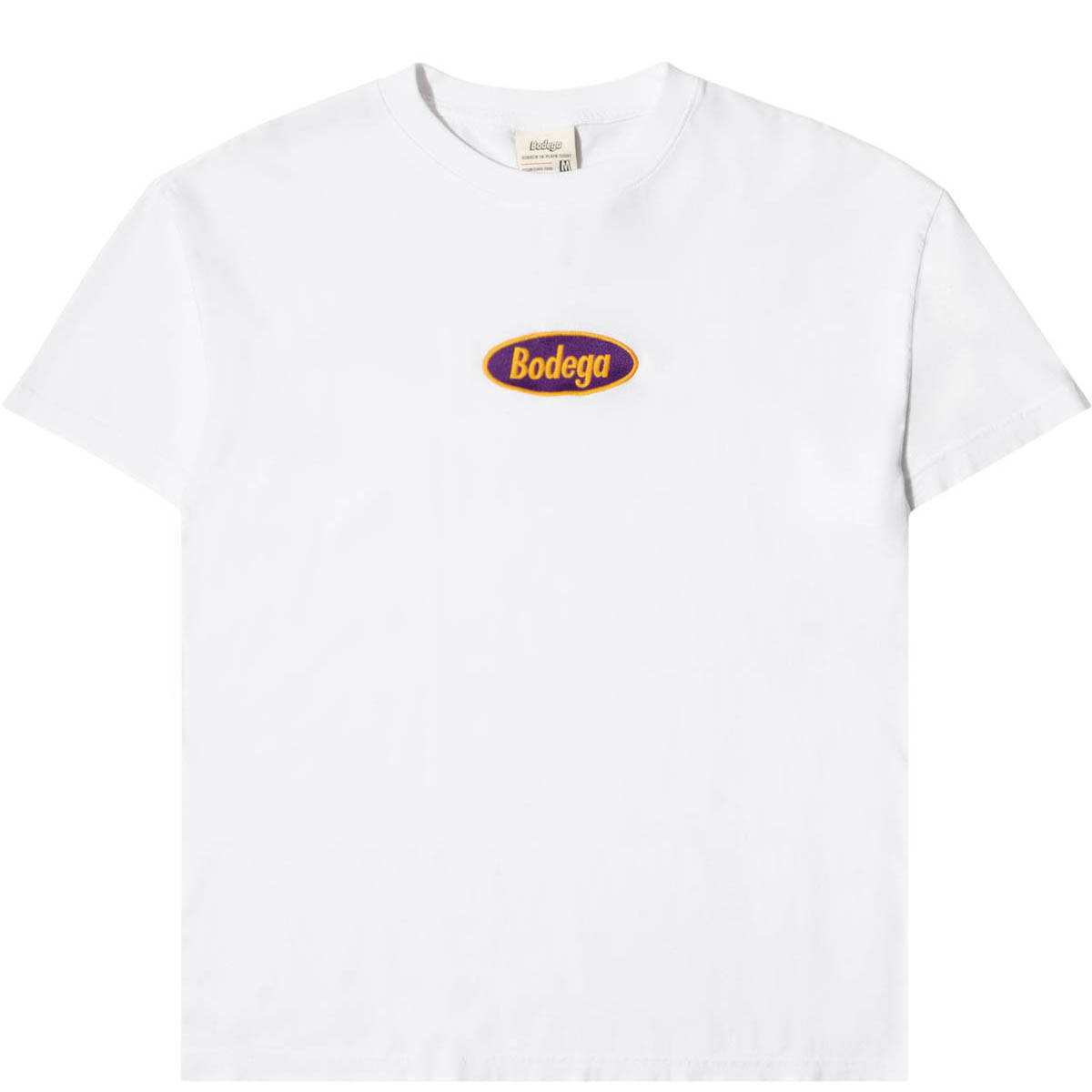 OVAL LOGO TEE BLACK BDGA-AW21-101-0006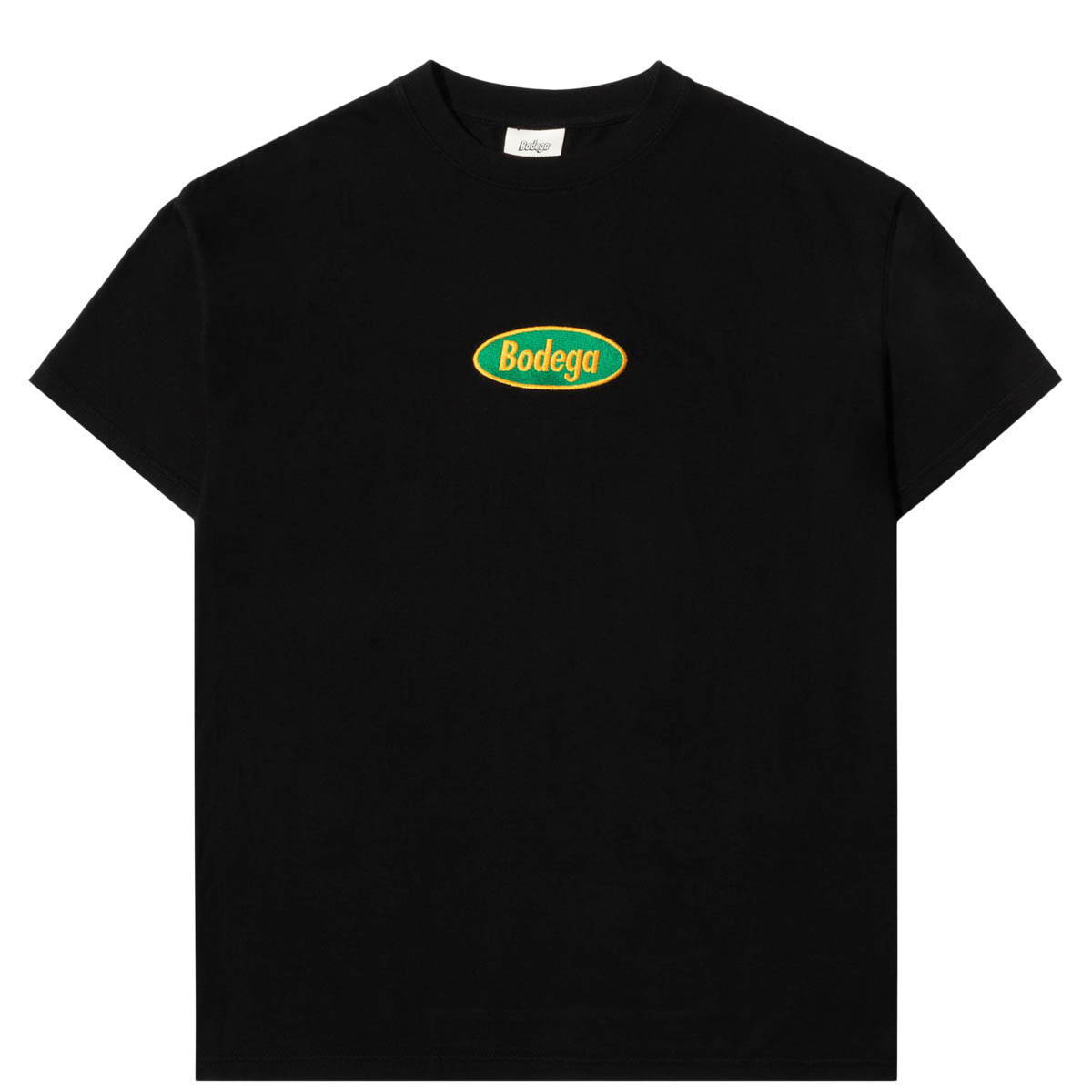 SOUVENIR MAP TEE - BOSTON WHITE BDGA-AW21-101-0009
SOUVENIR MAP TEE - LA BLACK BDGA-AW21-101-0010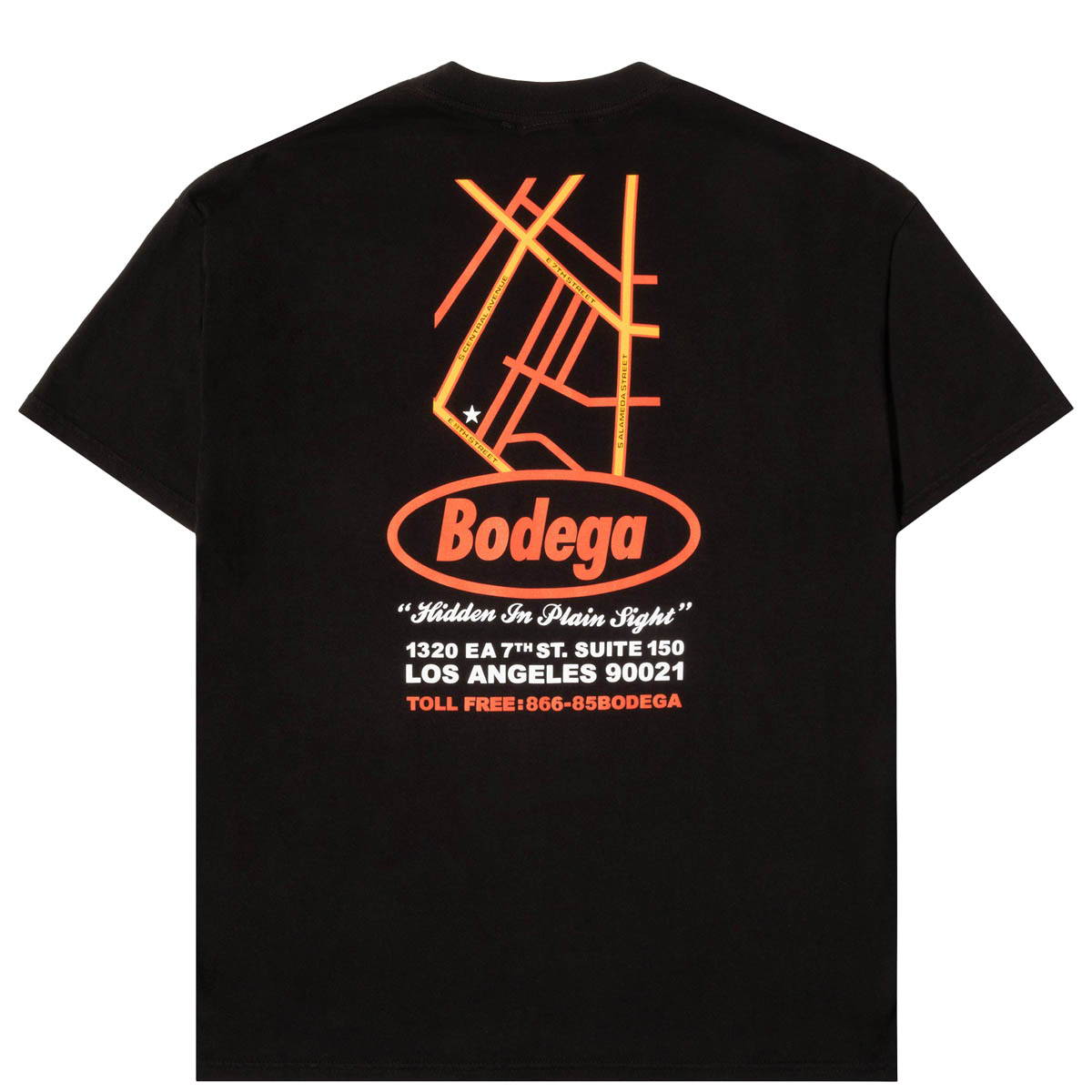 BODEGA UNIT SLING POUCH MULTI O/S BDGA-DSP21-301-001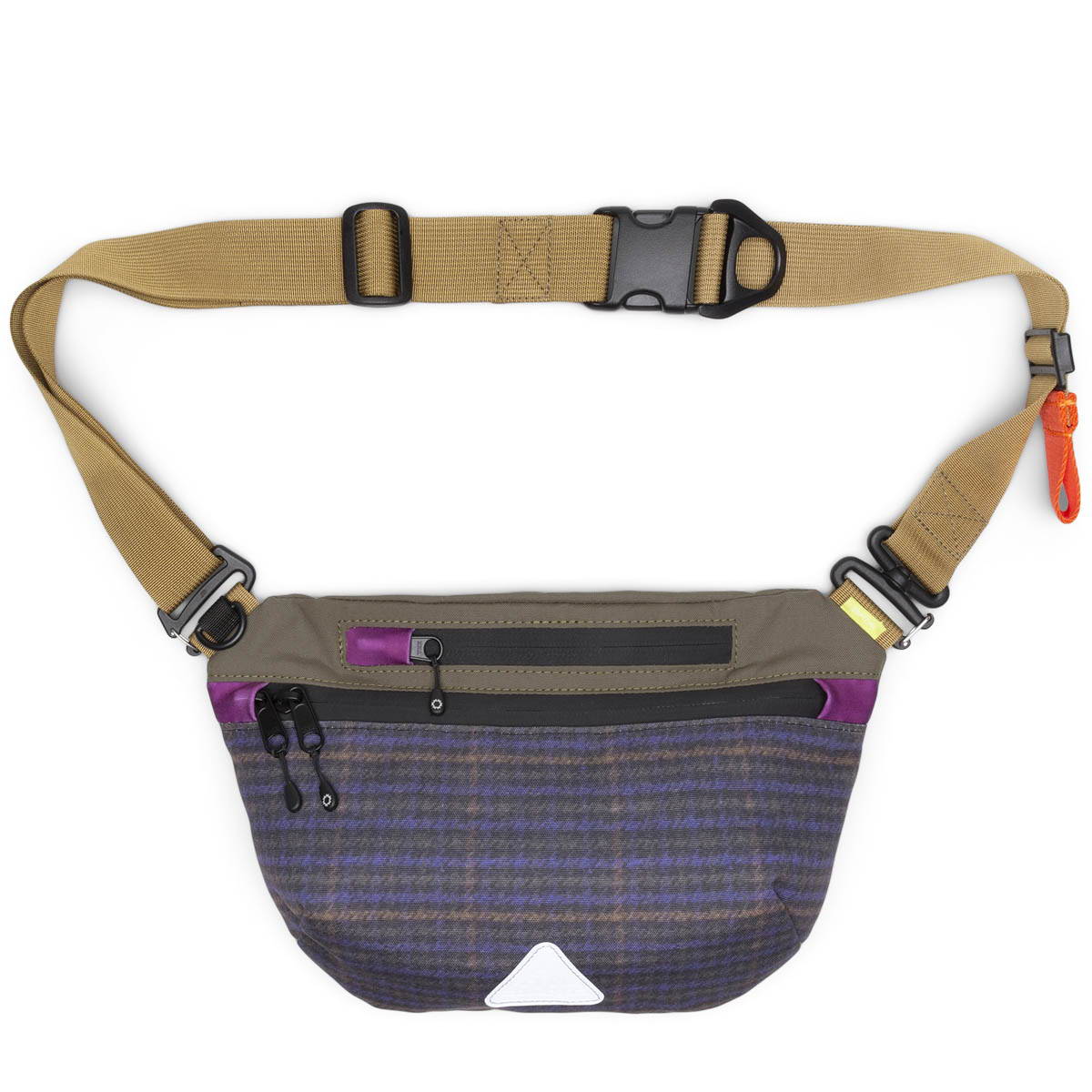 BODEGA STANDARD CAMERA SLING MULTI O/S BDGA-DSP21-301-002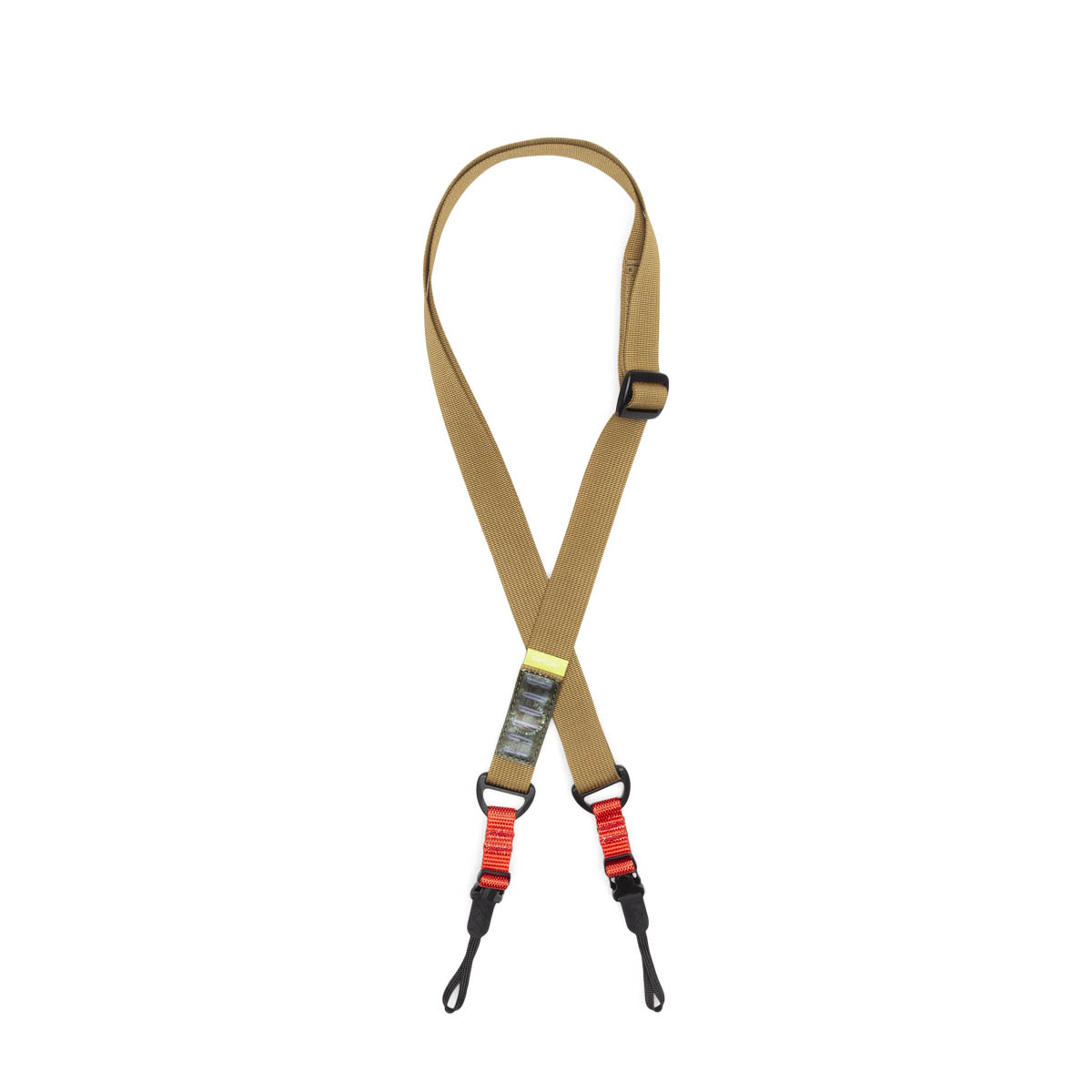 BODEGA KEY CHAIN MULTI O/S BDGA-DSP21-301-003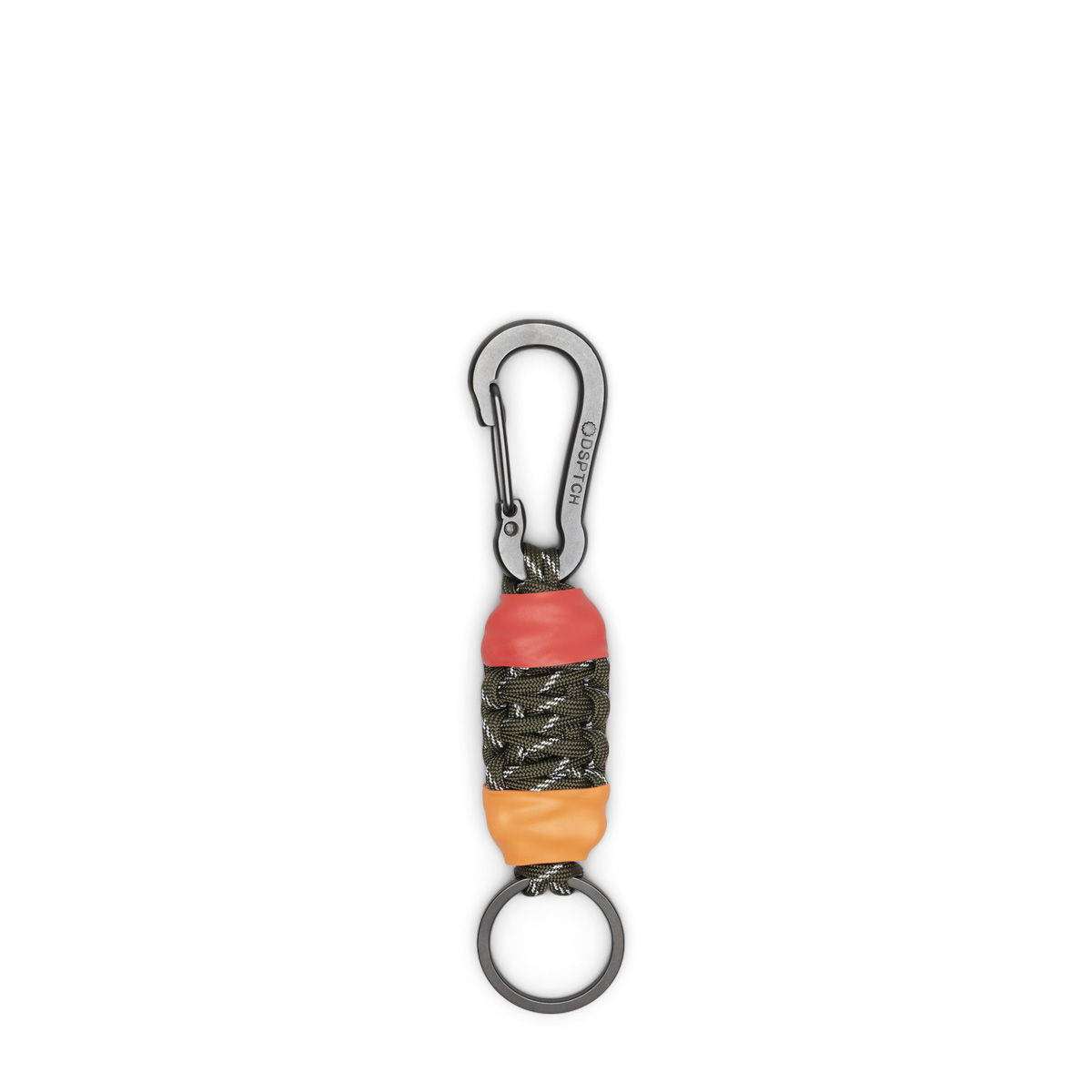 BDGA STICKER PACK MULTI O/S BDGA-AW21-601-0010
Bodega Autumn/Winter '21 Delivery #01
BODEGA UNIT SLING POUCH MULTI O/S BDGA-DSP21-301-001 ($165)
CARGO PANTS 2.0 GREY BDGA-AW21-402-0001 ($140)
FLANNEL GREEN/BLUE BDGA-AW21-501-0001 ($110)
15-YEAR HOOD HEATHER GREY BDGA-AW21-201-0001 ($110)
NO GAMES TEE DRIED TOBACCO BDGA-AW21-101-0003 ($45)
SERIF STACK TEE BLACK BDGA-AW21-101-0004 ($45)
OVAL LOGO TEE WHITE BDGA-AW21-101-0005 ($45)
OVAL LOGO TEE BLACK BDGA-AW21-101-0006 ($45)
SOUVENIR MAP TEE - BOSTON WHITE BDGA-AW21-101-0009 ($45)
SOUVENIR MAP TEE - LA BLACK BDGA-AW21-101-0010 ($45)
BODEGA STANDARD CAMERA SLING MULTI O/S BDGA-DSP21-301-002 ($45)
BODEGA KEY CHAIN MULTI O/S BDGA-DSP21-301-003 ($30) 
BDGA STICKER PACK MULTI O/S BDGA-AW21-601-0010 ($10)