First come, first served product will release on the new arrivals page and the brand's collection page when available.
Release Info: Friday, October 18, 2019
Available online only at 10am EST on a first come, first served basis.
Serious runners and running shoe enthusiasts are already well acquainted with Karhu, but for the uninitiated, Finland's flagship sneaker manufacturer is a legendary name in the world of athletics.
Running in Finland's outdoor conditions takes dedication, and shoes to match. With winter on the way, Karhu have brought a top-of-the-line tech-runner out of their vaults, the Fusion 2.0.
Dark forest green suede and lighter, earthy accents coexist with hues of mint, pink, and various shades of grey as if to mimic the feeling of forest, covered in a shroud of dense fog, with glimpses of a glowing sunset beginning to poke through. The EVA midsole provides superior comfort while the "M-Logo' taping, eyelets and rope laces provide structure to the midfoot while giving off a rugged outdoorsy look.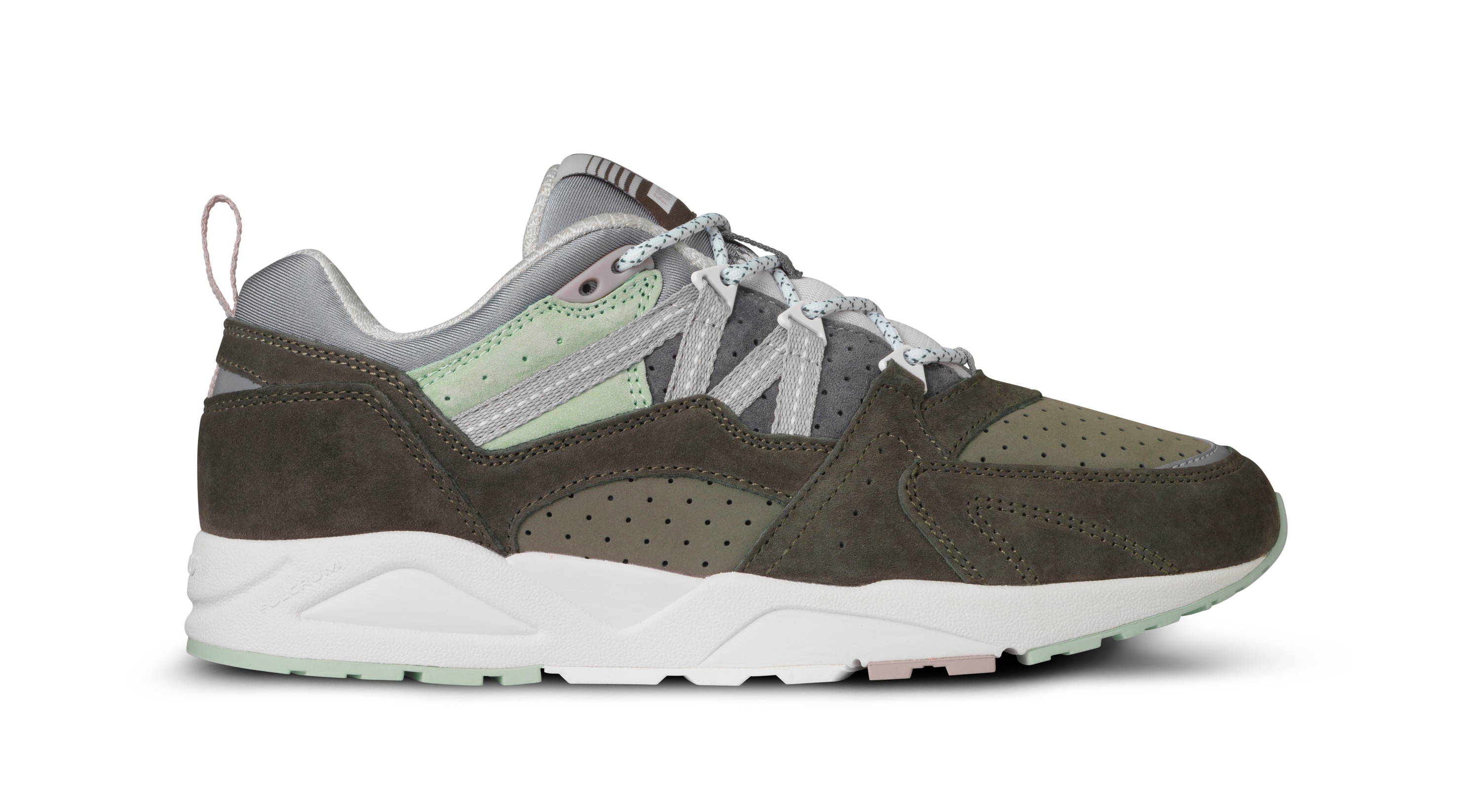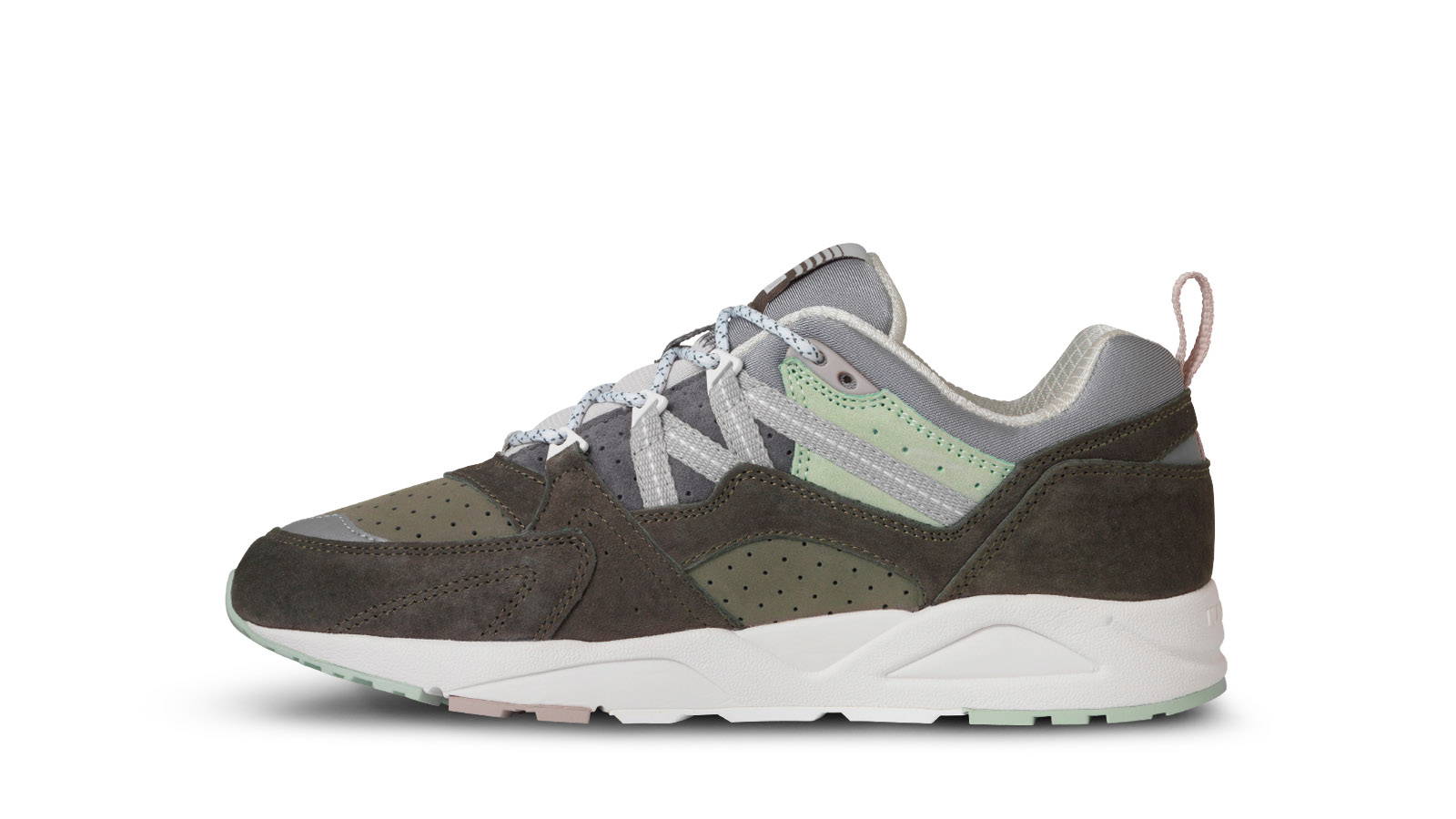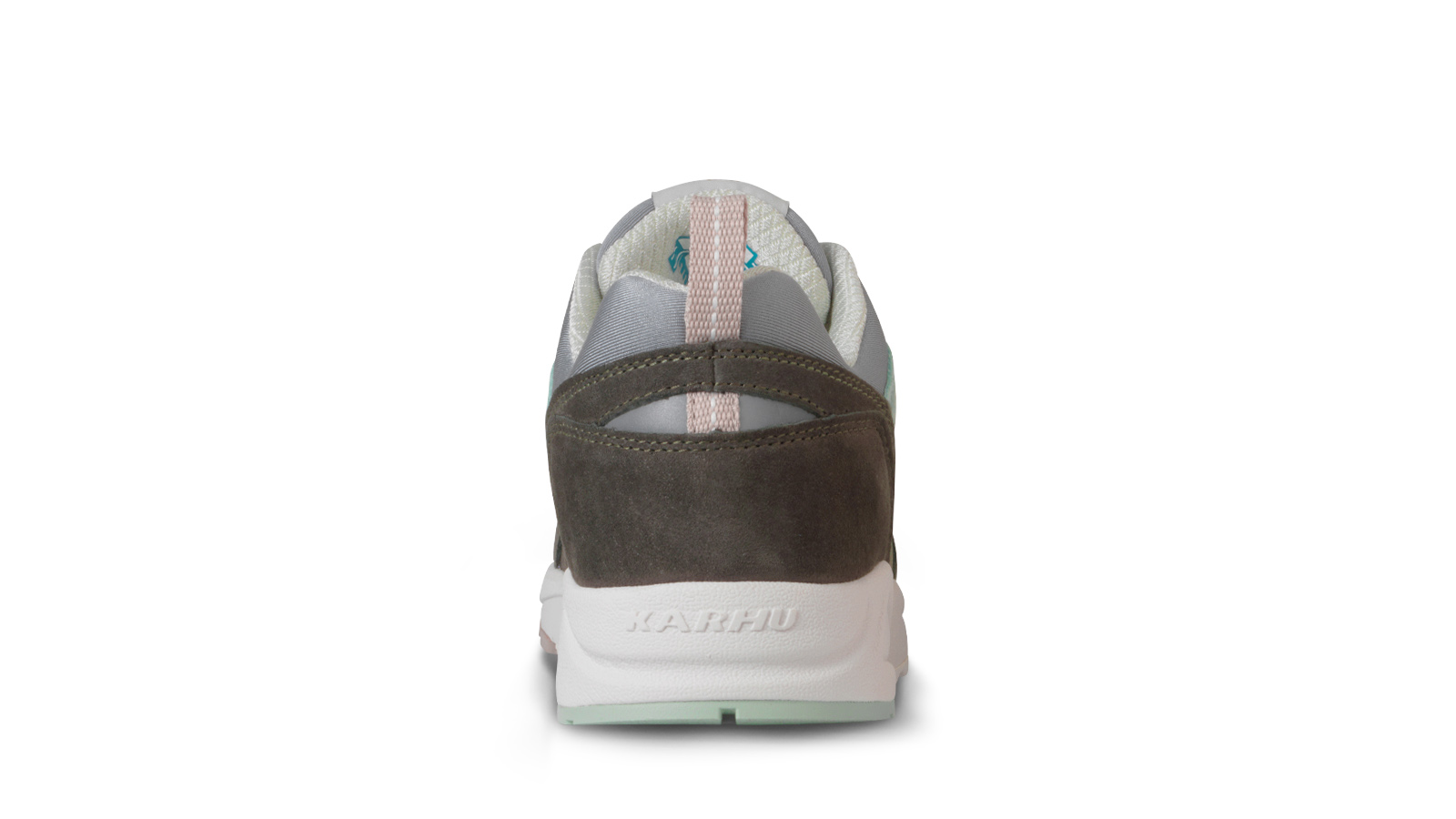 FUSION 2.0
FOREST GREEN / AQUA GRAY
F804065
Retail: $140